Wahhabi's on the Warpath in Paris
On Orthodox Christmas Wednesday 7 January 2015 10 French journalists and 2 were French policemen were murdered and 11 other innocent people have been wounded, some critically by 3 Wahhabi Salafi terrorists. French President Francois Hollande has labelled this terrorist attack on the offices of French magazine #CharlieHebdoas an exceptional act of barbarity.
France has been on the highest terrorist level alert since Al Qaeda,  and other Wahhabi Salafi extremists called for Muslim's to commit lone wolf attacks on French people and institutions for their continued opposition to Wahhabi Salafi terrorist insurgencies in Africa and the Middle East.
The world recoils at yet another terrorist attack by Wahhabi's on the warpath shouting the Takbir (تَكْبِير), 'God (Allah, nominative Allāhu), is Great (Kabir)'. Whilst it has special non-offensive meanings and uses in everyday Muslim rituals and social intercourse, it has a sinister application when said during violent acts of Wahhabi Salafi terrorism like the beheading of French tourist Hervé Gourdel in Algeria by Wahhabi Salafi militants 'Soldiers of the Caliphate'. http://www.nytimes.com/2014/09/25/world/africa/herve-gourdel-french-hostage-beheaded-algeria.html
Mohammed Merah
Another French Algerian Wahhabi Salafi terrorist Mohammed Merah recorded himself shouting Allahu Akbar as he killed three French paratroopers in the 2012 before going on to murder little children and their father at a Toulouse Jewish kindergarten. Cody, Edward (March 22, 2012). "Mohammed Merah, face of the new terrorism". The Washington Post.
See my article: "ISLAMO-FASCIST TERRORISM NOW IN FRANCE; WHAT MUST BE DONE TO STOP ITS SPREAD" https://www.moderndiplomacy.eu/index.php?option=com_k2&view=item&id=136:islamo-fascist-terrorism-now-in-france-what-must-be-done-to-stop-its-spread&Itemid=487
Interestingly Abdelkader Merah, Mohammed Merah's brother was also involved with recruiting French Salafis to be fighters for Abu Musab al-Zarqawi and Abu Bakr al-Baghdadi in Iraq long before Abu Bakr al-Baghdadi coined his Salafist Al Qaeda group as ISIS. Both al-Zarqawi and al-Baghdadi loved violent jihad and especially beheading Westerners whilst saying "Allāhu Akbar".
The 9/11 Salafi terrorists like the French-Moroccan Zacarias Moussaoui said in the preparation plans for their attacks 2001:
"When the confrontation begins, strike like champions who do not want to go back to this world. Shout, 'Allahu Akbar,' because this strikes fear in the hearts of the non-believers."  Barnett, Tracey (May 3, 2006). "Tracey Barnett: Suicide bombers follow a morality of their own". The New Zealand Herald. Retrieved November 16,2011.
"Also, in the cockpit voice recorders found at the crash site of Flight 93, the hijackers are heard reciting the Takbīr repeatedly as the plane plummets toward the ground and the passengers attempt to retake control of the plane.
Imam Samudra, who was sentenced to death for his role in the 2002 Bali bombings that killed 202 people, chanted the phrase upon hearing his sentence.
During the 2009 Fort Hood shooting, witnesses reported that gunman Nidal Malik Hasan shouted "Allahu Akbar" before opening fire, killing 13 people and wounding 30 others.
Another silent way of gesturing the Takbir (تَكْبِير) is pointing their finger upwards, pointing to heaven
The Wahhabi Salafi vanguard, ISIS from the minarets of its self-styled Caliphate calls for death and terror on the streets of the coalition forces of US, UK, Australia, Canada and Europe and their evil minions take up the carrion call all over the West. ISIS calls for Salafi jihadi's to run down infidels in cars, randomly behead civilians on the streets, attack the families of military personnel and shoot or knife infidels and their leaders.
In an audio message in September 2014, the ISIS media head Abu Mohammed al-Adnani, put out a call to all Wahhabi Salafi's around the world to carry out murders of Westerners who opposed ISIS:
"If you can kill a disbelieving American or European — especially the spiteful and filthy French — or an Australian, or a Canadian, or any other disbeliever from the disbelievers waging war, including the citizens of the countries that entered into a coalition against the Islamic State, then rely upon Allah, and kill him in any manner or way, however it may be,"
On Monday 13 October, in St-Jean-sur-Richelieu Canada, a new but zealous convert to Wahhabi Salafi Islam 12 months ago, Canadian Martin Couture-Rouleau murdered Canadian soldier Warrant Officer Patrice Vincent by running him and another soldier down in a car pointing his finger to heaven seeking Allah as his justification for doing so.
On 22 October 2014, Michael Zehaf-Bibeau radicalized by KSA funded Wahhabi Salafi BCMA went on a shooting spree in Ottawa Canada that killed one reservist and wounded another at Canada's War Memorial and then attacked the Canadian Parliament.
On 23 October 2014 Zaim Farouq Abdul-malik (Zale Thompson) already radicalized at a Wahhabi Salafi mosque in Queens NY (radicalized at the Islamic Center of Queens on 37th Avenue Woodside aka Masjid al-Fatima), grabbed an axe and tried to hack 4 policemen to death in Queens New York.
On 15 December 2014, just before Christmas, Wahhabi Salafi convert Man Haron Monis, "Manteghi Boroujerdi" and "Sheikh Haron" armed with a pump action shot gun went into a busy Sydney café and held 17 innocent Australians hostage demanding an ISIS flag and to talk to the Australian Prime Minister. The siege ended early on the morning of 16 December, when he shot one of the hostages and was then killed by police.
See my article: https://www.moderndiplomacy.eu/index.php?option=com_k2&view=item&id=459:wahhabi-s-on-the-warpath-in-sydney-australia&Itemid=487
Now on 7 January 2015 the  Takbir (تَكْبِير) was screamed out by three armed Wahhabi Salafi men with Kalashnikov's and grenade launchers in Paris as they gunned down 23 innocents.
Among the terrorist murderers were French nationals from Algerian immigrants. The gunmen shouted 'Allahu Akbar' and 'We have avenged the prophet (Mohammed)' as they went about their murderous rampage. See CNN video: https://www.youtube.com/watch?v=3CIrye0Lz10
The Kouachi Brothers from the predominantly Muslim Parisian enclave of 19th Arrondissement are still on the run after the carnage. They are suspected to be hiding near the town of Crepy in Valois NE Paris.
The #KouachiBrothers like the #TsarnaevBrothers were of immigrant stock who turned on their new Western homelands because of the radicalization by Wahhabi Salafi's in their local mosques. In the case of the #KouachiBrothers it was the Addawa Mosque located at 39 rue de Tanger (Paris 12th)..
Larbi Kechat is the current Imam of that Mosque and is under a deportation order by the French authorities. http://gotnews.com/breaking-charliehebdo-terrorists-attended-radical-mosque-paris-jesuischarlie/
Cherif Kouachi, 32,
The younger Kouachi brother (aka Abu Issen) born 28 November 1982 was already a petty criminal in Buttes-Chaumont known for thuggery and drugs known terrorist sympathizer when convicted for recruiting French fighters for ISIS. He served 18 months of a three year sentence. He was also suspected of involvement in an attempted prison escape of GIA terrorist Smain Ait Ali Belkacem who is serving life for the attack on the Paris Metro in October 1995 that injured 30 people. His other known associates include Djamel Beghal a terrorist who was plotting to blow up the US embassy in Paris. Beghal is out of jail after serving a 10 year sentence.
The elder Kouachi brother left his passport in the getaway car driven by Mourad.He was born in September 1980, in the 10th arrondissement in Paris.
 
Hamyd Mourad, 18.
Hamid is not a French citizen. His nationality is unknown.
He was formerly a student at a high school in Charleville-Mezieres, close to the city of Reims. Since graduating he had been homeless.
He turned himself into Police.
Apparently he was the driver of the getaway car (Citroen c3). The Kouachi Brothers did the killing with military precision. This latter aspect is evidence perhaps that justifies the fears of security officials that those associated with ISIS are more dangerous than lone wolf Wahhabi's because they are well trained in military tactics, use of arms and munitions.
Hamyd Mourad: 5 Fast Facts You Need to Know
Here is a video of the events from a French perspective: http://www.linternaute.com/actualite/societe-france/charlie-hebdo-les-terroristes-identifies-recherches-a-reims-et-a-pantin-0115.shtml
See Jihadists who support this terrorist attack include Salafist groups like Forsane Alizza (FA- The Knights of Pride) aka 'Sharia4France' , 'Force de Défense Musulmane sur Internet', and al-Muhajiroun (The Immigrants) .
France has some serious soul searching to do about its tolerance of Wahhabi Salafi radicalization. The ability of hate preachers radicalizing Muslims in the West following this latest #CharlieHebdoas atrocity are likely to be severely curtailed by Counter Terrorism legislation and enforcement. The very liberty of France and the West hangs in the balance because of the   unrestrained ability by the likes of Mohammed Achamlane, and Larbi Kechat's to recruit disillusioned Muslim youth from Islamic communities in France like Mohammed Merah or the Kouachi Brothers away from the traditional Islamic faith of their parents who immigrated to France from Morocco and Algiers and instead adopt the death cult of the Wahhabi Salafi Takfiri Jihadi such as ISIS. Their cult made everything from their plight to the perceived injustice of Muslims around the world easily understood in a populist way and in the French vernacular.  
"All of these preachers and organisations target second-generation Muslims, explicitly playing on their sense of being victims of racism, exclusion and loneliness in the West, and hence are very successful among Blacks or non-Muslim members of the underclass, as well as gaoled petty criminals. They offer a valorising substitute identity: members of the vanguard of internationalist jihadists who fight the global superpower and the international system."  http://www.pbs.org/wgbh/pages/frontline/shows/front/etc/roy.html
The converts were shown a way out of their sin and into heaven by taking the express lane of radical militancy to attack all enemies of the Wahhabi-Salafi Jihadi's (the only true Muslims) whether they be Crusader-Zionists in AF-PAK, Shia Muslims, Sufi Muslims or Moderate Sunni Muslims (all apostates in the cults eyes to be excommunicated (Takfiri) and worthy of death) or non-Sharia democracies in the West. The deaths of the #CharlieHebdoas journalists and cartoonists will not be in vain if the age of political correctness will now yield to a more sensible truthful evaluation of the risk posed by KSA funded Wahhabi Salafi imams and mosques to modern Western democracies.
Western strategic mistake in the Middle East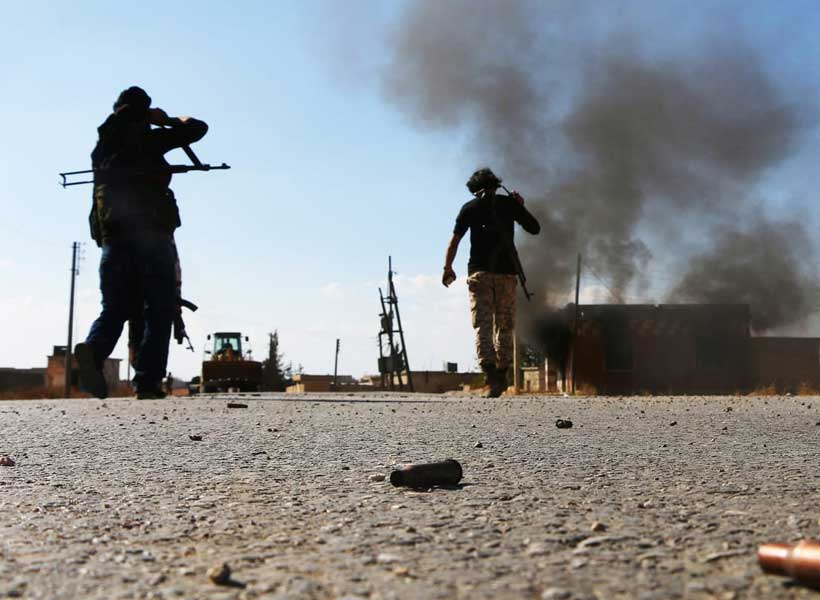 The widespread terrorist acts and catastrophic events of 2016 in Europe have revealed new approaches to extremist and radical groups to create fears among Westerners.
The investigation of the destructive actions of two past years has shown that such terrorist operations were based on networked and coordinated approaches. That is, the terrorist cells carried out their destructive actions based on a timetable group plan. In such circumstances, it is possible to observe such behaviors, given the familiarity of security guards and intelligence agencies in Europe, but it is difficult to change the approaches to monitoring such actions in the two past year. Instead of taking collective action, terrorists use the means of mass destructive actions in their new ways. In such a situation, a person kills public places instead of communicating with the supporters or members of terrorist currents such as ISIL with the aim of shedding people's blood. Events like the French Nazi Crusade, or the accumulation of people in Germany, have been blamed for such an approach. Naturally, the use of such methods and the use of public transport vehicles, or even sticks and gadgets, has provided security and intelligence agencies with a great deal of difficulty in detecting criminal agents.
Evidence suggests that in the new approaches of the ISIL, they are seeking to use any means to achieve their goals, and it is natural that in these circumstances the concept of security in Europe has a change undergone. From another perspective, the use of such practices shows that the Isis are seeking to use any means to demonstrate their power and, along with this issue, to supporters and groups that want to recruit and join terrorist groups. They order that they do not necessarily have to endure the journey to accompany them, but that pro-active agents can arrange their subversive moves at the same location. The facts indicate that the only wolves used for ISIS terrorist groups are the instigation of this issue to Westerners, which, despite the efforts of some countries to eliminate ISIS's fears, and fears of Europeans from recurring events the terrorists will not end.
ISILs are always trying to organize people from the corners of the world for terrorist acts; those who are known for wolves only because of the nature of isolation and psychological frustration. That is why, with many beliefs, this group is now considered to be the most dangerous terrorist organization. In the current situation, although the possibility of reversing and defeating ISIL in the region and eliminating the danger of the formation of the Islamic Emirate of Iraq and the Shamal seems probable, it is important to understand that different groups, including ISIS and other organized terrorist groups, are based on ideological. It seems that in such a case, the disintegration of the organization will not eliminate ISIL's thoughts, but those who have such intellectual foundations will underground forms of state-controlled current state of affairs. Continue their terrorist operations.
While the West's false policy on dual use of terrorism against the developments in the region, especially in Iraq, Yemen, Syria and Libya, is a major contributor to terrorism, the immigration of citizens from different countries, including Europe to Syria and the return of Western terrorists to Europe. Today, more than any other country in Europe is the target of ISIS attacks in Europe, which in the developments in Syria, we saw that the country adopted the strongest positions in support of irresponsible armed groups and some terrorist groups.
We are now witnessing an unholy unity among apparently secular currents claiming liberty with radical Fascist currents and their consensus over the limitation of Islamic groups and the suppression of Muslims. In fact, now, the West is not only captured by ISIS terrorist incidents, but is also threatened by extremist rightwing people who have received a high vote in some elections because of Islamophobia. The same groups that have tackled the asylum seekers have been slogans for victorious dynasties.
On the one hand, non-Muslims who carry out acts of terrorism on the basis of personal or even religious beliefs carry out terrorist acts, the westerners regard the disciples, but at the same time, any Muslim who subjugates propaganda acts based on non-Islamic and non-religious ideas of the Islamic State is a circle Muslims consider his actions taken from Quranic teachings.
Along with this, it should be noted that the West is fully aware of Saudi Arabia's role in current supporting terrorist. The evidence clearly shows the country's financial and spiritual backing of the jihadist Salafi in 2001 and Takfiri Salafi since 2011, and the US Senate's 28-page report contends. However, an attempt by Western countries to pressure Saudi Arabia or change it's political, military, and economic relations with the country does not take place.
At the beginning of the formation of ISIS, the West had the hope that with the issuance of radical Islamists to Syria and Iraq and the emergence of conflicts among Islamic countries, the Takfiris' duty would be completely determined, and the countries of the region would be involved in tribal conflicts. The formation of such a subjectivity in the West, of course, was due to the fact that the insecurity of the region would provide a platform for Islamism and their more active presence in the Middle East and West Asia, but we saw that prostitutes of the chickens return to the nest in Europe, and that the boomerang ISIS sat back in the heart of Europe.
Of course, not all terrorist attacks in Europe can be attributed to the organization of ISIS, and it seems that the basic premise of terrorists is based mainly on the basis of their thinking and reasons, such as family and mental problems, on subversive acts. ISIS, however, uses all its media capabilities to take advantage of these actions, and it has tried to magnify its operational capability by assigning individuals who have sometimes died as a result of terrorist acts and suicide attacks.
On the other hand, terrorism should be viewed as a global issue, and at the same time it should be emphasized that foreign policy of some countries and their interference in the affairs of other countries is one of the factors of the emergence and spread of terrorism. These countries must rethink their policies in order to provide a ground for the elimination of terrorism.
UN launches new framework to strengthen fight against terrorism
United Nations Secretary-General António Guterres launched a new Organization-wide framework on Thursday to coordinate efforts across the peace and security, humanitarian, human rights and sustainable development sectors.
Termed the UN Global Counter-Terrorism Coordination Compact, the framework is an agreement between the UN chief, 36 Organizational entities, the International Criminal Police Organization (INTERPOL) and the World Customs Organization, to better serve the needs of Member States when it comes to tackling the scourge of international terrorism.
Speaking at the first meeting of the Compact's Coordination Committee, at the UN Headquarters, in New York, Mr. Guterres highlighted the need to ensure full respect for international human rights standards and rule of law in countering terrorism.
"Policies that limit human rights only end up alienating the very communities they aim to protect and which normally have every interest in fighting extremism," he said, adding that as a result "such policies can effectively drive people into the hands of terrorists and undermine our efforts on prevention."
He also urged greater vigilance against the misuse of emerging technologies such as artificial intelligence, drones and 3D (three-dimensional) printing, as well as against the use of hate-speech and distortion of religious beliefs by extremist and terrorist groups.
According to the UN Office of Counter-Terrorism, the Coordination Committee will oversee the implementation of the Compact and monitor its implementation. It is chaired by UN Under-Secretary-General for counter-terrorism, Vladimir Voronkov.
At its meeting, the Coordination Committee also discussed strategic priorities for the next two years, based on the sixth review of the Global Counter-Terrorism Strategy, relevant Security Council resolutions and UN Counter-Terrorism Executive Directorate (CTED) assessments as well as Member States requests for technical help.
It also looked into the organization of work and ways to improve the delivery of an "All-of-UN" capacity-building support to Member States.
The UN Global Counter-Terrorism Coordination Compact Task Force will replace the Counter-Terrorism Implementation Task Force, which was established in 2005 to strengthen UN system-wide coordination and coherence of counter-terrorism efforts.
ISIL's 'legacy of terror' in Iraq: UN verifies over 200 mass graves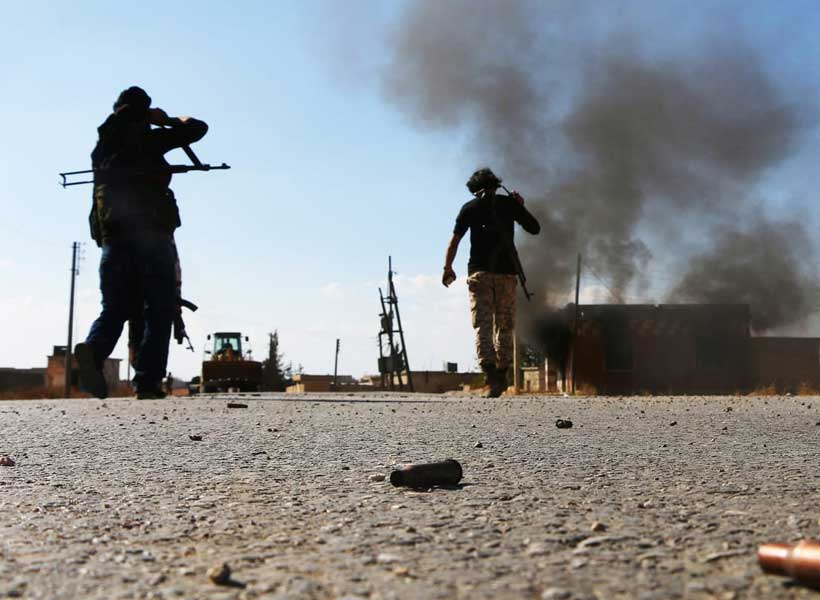 Investigators have uncovered more than 200 mass graves containing thousands of bodies in areas of Iraq formerly controlled by the Islamic State of Iraq and the Levant (ISIL/Da'esh), according to a United Nations human rights report out on Tuesday.
The Office of the UN High Commissioner for Human Rights (OHCHR) and the UN Assistance Mission in Iraq (UNAMI) said the 202 mass grave sites were found in governorates of Nineveh, Kirkuk, Salahuddin and Anbar in the north and western parts of the country – but there may be many more.
In the joint report, Unearthing Atrocities, the UN entities said the evidence gathered from the sites "will be central to ensuring credible investigations, prosecutions and convictions" in accordance with international due process standards.
Ján Kubiš, the top UN official in Iraq and the head of UNAMI, said that the mass grave sites "are a testament to harrowing human loss, profound suffering and shocking cruelty."
"Determining the circumstances surrounding the significant loss of life will be an important step in the mourning process for families and their journey to secure their rights to truth and justice," he added.
Between June 2014 and December 2017, ISIL seized large areas of Iraq, leading a campaign of widespread and systematic violations of international human rights and humanitarian law, "acts that may amount to war crimes, crimes against humanity, and possible genocide," the report states.
Traumatized families have the 'right to know'
The UNAMI-OHCHR report also documents the "significant challenges" families of the missing face in trying to find the fate of their loved ones.
At present, they must report to more than five separate authorities, a process that is both time-consuming and frustrating for traumatized families.
Michelle Bachelet, the UN High Commissioner for Human Rights, underscored that the families "have the right to know."
"ISIL's horrific crimes in Iraq have left the headlines but the trauma of the victims' families endures, with thousands of women, men and children still unaccounted for," she said.
"Their families have the right to know what happened to their loved ones. Truth, justice and reparations are critical to ensuring a full reckoning for the atrocities committed by ISIL."
Victim-centred approach needed
Among its recommendations, the report calls for a victim-centred approach and a transitional justice process that is established in consultation with, and accepted by, Iraqis, particularly those from affected communities.
It also urges a multidisciplinary approach to the recovery operations, with the participation of experienced specialists, including weapons contamination and explosives experts and crime scene investigators.
Alongside, it also calls on the international community to provide resources and technical support to efforts related to the exhumation, collection, transportation, storage and return of human remains to families, as well as their identification, particularly by helping strengthen the national Mass Graves Directorate.