Wahhabi's on the Warpath in Paris
On Orthodox Christmas Wednesday 7 January 2015 10 French journalists and 2 were French policemen were murdered and 11 other innocent people have been wounded, some critically by 3 Wahhabi Salafi terrorists. French President Francois Hollande has labelled this terrorist attack on the offices of French magazine #CharlieHebdoas an exceptional act of barbarity.
France has been on the highest terrorist level alert since Al Qaeda,  and other Wahhabi Salafi extremists called for Muslim's to commit lone wolf attacks on French people and institutions for their continued opposition to Wahhabi Salafi terrorist insurgencies in Africa and the Middle East.
The world recoils at yet another terrorist attack by Wahhabi's on the warpath shouting the Takbir (تَكْبِير), 'God (Allah, nominative Allāhu), is Great (Kabir)'. Whilst it has special non-offensive meanings and uses in everyday Muslim rituals and social intercourse, it has a sinister application when said during violent acts of Wahhabi Salafi terrorism like the beheading of French tourist Hervé Gourdel in Algeria by Wahhabi Salafi militants 'Soldiers of the Caliphate'. http://www.nytimes.com/2014/09/25/world/africa/herve-gourdel-french-hostage-beheaded-algeria.html
Mohammed Merah
Another French Algerian Wahhabi Salafi terrorist Mohammed Merah recorded himself shouting Allahu Akbar as he killed three French paratroopers in the 2012 before going on to murder little children and their father at a Toulouse Jewish kindergarten. Cody, Edward (March 22, 2012). "Mohammed Merah, face of the new terrorism". The Washington Post.
See my article: "ISLAMO-FASCIST TERRORISM NOW IN FRANCE; WHAT MUST BE DONE TO STOP ITS SPREAD" https://www.moderndiplomacy.eu/index.php?option=com_k2&view=item&id=136:islamo-fascist-terrorism-now-in-france-what-must-be-done-to-stop-its-spread&Itemid=487
Interestingly Abdelkader Merah, Mohammed Merah's brother was also involved with recruiting French Salafis to be fighters for Abu Musab al-Zarqawi and Abu Bakr al-Baghdadi in Iraq long before Abu Bakr al-Baghdadi coined his Salafist Al Qaeda group as ISIS. Both al-Zarqawi and al-Baghdadi loved violent jihad and especially beheading Westerners whilst saying "Allāhu Akbar".
The 9/11 Salafi terrorists like the French-Moroccan Zacarias Moussaoui said in the preparation plans for their attacks 2001:
"When the confrontation begins, strike like champions who do not want to go back to this world. Shout, 'Allahu Akbar,' because this strikes fear in the hearts of the non-believers."  Barnett, Tracey (May 3, 2006). "Tracey Barnett: Suicide bombers follow a morality of their own". The New Zealand Herald. Retrieved November 16,2011.
"Also, in the cockpit voice recorders found at the crash site of Flight 93, the hijackers are heard reciting the Takbīr repeatedly as the plane plummets toward the ground and the passengers attempt to retake control of the plane.
Imam Samudra, who was sentenced to death for his role in the 2002 Bali bombings that killed 202 people, chanted the phrase upon hearing his sentence.
During the 2009 Fort Hood shooting, witnesses reported that gunman Nidal Malik Hasan shouted "Allahu Akbar" before opening fire, killing 13 people and wounding 30 others.
Another silent way of gesturing the Takbir (تَكْبِير) is pointing their finger upwards, pointing to heaven
The Wahhabi Salafi vanguard, ISIS from the minarets of its self-styled Caliphate calls for death and terror on the streets of the coalition forces of US, UK, Australia, Canada and Europe and their evil minions take up the carrion call all over the West. ISIS calls for Salafi jihadi's to run down infidels in cars, randomly behead civilians on the streets, attack the families of military personnel and shoot or knife infidels and their leaders.
In an audio message in September 2014, the ISIS media head Abu Mohammed al-Adnani, put out a call to all Wahhabi Salafi's around the world to carry out murders of Westerners who opposed ISIS:
"If you can kill a disbelieving American or European — especially the spiteful and filthy French — or an Australian, or a Canadian, or any other disbeliever from the disbelievers waging war, including the citizens of the countries that entered into a coalition against the Islamic State, then rely upon Allah, and kill him in any manner or way, however it may be,"
On Monday 13 October, in St-Jean-sur-Richelieu Canada, a new but zealous convert to Wahhabi Salafi Islam 12 months ago, Canadian Martin Couture-Rouleau murdered Canadian soldier Warrant Officer Patrice Vincent by running him and another soldier down in a car pointing his finger to heaven seeking Allah as his justification for doing so.
On 22 October 2014, Michael Zehaf-Bibeau radicalized by KSA funded Wahhabi Salafi BCMA went on a shooting spree in Ottawa Canada that killed one reservist and wounded another at Canada's War Memorial and then attacked the Canadian Parliament.
On 23 October 2014 Zaim Farouq Abdul-malik (Zale Thompson) already radicalized at a Wahhabi Salafi mosque in Queens NY (radicalized at the Islamic Center of Queens on 37th Avenue Woodside aka Masjid al-Fatima), grabbed an axe and tried to hack 4 policemen to death in Queens New York.
On 15 December 2014, just before Christmas, Wahhabi Salafi convert Man Haron Monis, "Manteghi Boroujerdi" and "Sheikh Haron" armed with a pump action shot gun went into a busy Sydney café and held 17 innocent Australians hostage demanding an ISIS flag and to talk to the Australian Prime Minister. The siege ended early on the morning of 16 December, when he shot one of the hostages and was then killed by police.
See my article: https://www.moderndiplomacy.eu/index.php?option=com_k2&view=item&id=459:wahhabi-s-on-the-warpath-in-sydney-australia&Itemid=487
Now on 7 January 2015 the  Takbir (تَكْبِير) was screamed out by three armed Wahhabi Salafi men with Kalashnikov's and grenade launchers in Paris as they gunned down 23 innocents.
Among the terrorist murderers were French nationals from Algerian immigrants. The gunmen shouted 'Allahu Akbar' and 'We have avenged the prophet (Mohammed)' as they went about their murderous rampage. See CNN video: https://www.youtube.com/watch?v=3CIrye0Lz10
The Kouachi Brothers from the predominantly Muslim Parisian enclave of 19th Arrondissement are still on the run after the carnage. They are suspected to be hiding near the town of Crepy in Valois NE Paris.
The #KouachiBrothers like the #TsarnaevBrothers were of immigrant stock who turned on their new Western homelands because of the radicalization by Wahhabi Salafi's in their local mosques. In the case of the #KouachiBrothers it was the Addawa Mosque located at 39 rue de Tanger (Paris 12th)..
Larbi Kechat is the current Imam of that Mosque and is under a deportation order by the French authorities. http://gotnews.com/breaking-charliehebdo-terrorists-attended-radical-mosque-paris-jesuischarlie/
Cherif Kouachi, 32,
The younger Kouachi brother (aka Abu Issen) born 28 November 1982 was already a petty criminal in Buttes-Chaumont known for thuggery and drugs known terrorist sympathizer when convicted for recruiting French fighters for ISIS. He served 18 months of a three year sentence. He was also suspected of involvement in an attempted prison escape of GIA terrorist Smain Ait Ali Belkacem who is serving life for the attack on the Paris Metro in October 1995 that injured 30 people. His other known associates include Djamel Beghal a terrorist who was plotting to blow up the US embassy in Paris. Beghal is out of jail after serving a 10 year sentence.
The elder Kouachi brother left his passport in the getaway car driven by Mourad.He was born in September 1980, in the 10th arrondissement in Paris.
 
Hamyd Mourad, 18.
Hamid is not a French citizen. His nationality is unknown.
He was formerly a student at a high school in Charleville-Mezieres, close to the city of Reims. Since graduating he had been homeless.
He turned himself into Police.
Apparently he was the driver of the getaway car (Citroen c3). The Kouachi Brothers did the killing with military precision. This latter aspect is evidence perhaps that justifies the fears of security officials that those associated with ISIS are more dangerous than lone wolf Wahhabi's because they are well trained in military tactics, use of arms and munitions.
Hamyd Mourad: 5 Fast Facts You Need to Know
Here is a video of the events from a French perspective: http://www.linternaute.com/actualite/societe-france/charlie-hebdo-les-terroristes-identifies-recherches-a-reims-et-a-pantin-0115.shtml
See Jihadists who support this terrorist attack include Salafist groups like Forsane Alizza (FA- The Knights of Pride) aka 'Sharia4France' , 'Force de Défense Musulmane sur Internet', and al-Muhajiroun (The Immigrants) .
France has some serious soul searching to do about its tolerance of Wahhabi Salafi radicalization. The ability of hate preachers radicalizing Muslims in the West following this latest #CharlieHebdoas atrocity are likely to be severely curtailed by Counter Terrorism legislation and enforcement. The very liberty of France and the West hangs in the balance because of the   unrestrained ability by the likes of Mohammed Achamlane, and Larbi Kechat's to recruit disillusioned Muslim youth from Islamic communities in France like Mohammed Merah or the Kouachi Brothers away from the traditional Islamic faith of their parents who immigrated to France from Morocco and Algiers and instead adopt the death cult of the Wahhabi Salafi Takfiri Jihadi such as ISIS. Their cult made everything from their plight to the perceived injustice of Muslims around the world easily understood in a populist way and in the French vernacular.  
"All of these preachers and organisations target second-generation Muslims, explicitly playing on their sense of being victims of racism, exclusion and loneliness in the West, and hence are very successful among Blacks or non-Muslim members of the underclass, as well as gaoled petty criminals. They offer a valorising substitute identity: members of the vanguard of internationalist jihadists who fight the global superpower and the international system."  http://www.pbs.org/wgbh/pages/frontline/shows/front/etc/roy.html
The converts were shown a way out of their sin and into heaven by taking the express lane of radical militancy to attack all enemies of the Wahhabi-Salafi Jihadi's (the only true Muslims) whether they be Crusader-Zionists in AF-PAK, Shia Muslims, Sufi Muslims or Moderate Sunni Muslims (all apostates in the cults eyes to be excommunicated (Takfiri) and worthy of death) or non-Sharia democracies in the West. The deaths of the #CharlieHebdoas journalists and cartoonists will not be in vain if the age of political correctness will now yield to a more sensible truthful evaluation of the risk posed by KSA funded Wahhabi Salafi imams and mosques to modern Western democracies.
Political Scientist: Taliban Rule will lead to terrorism activation in Pakistan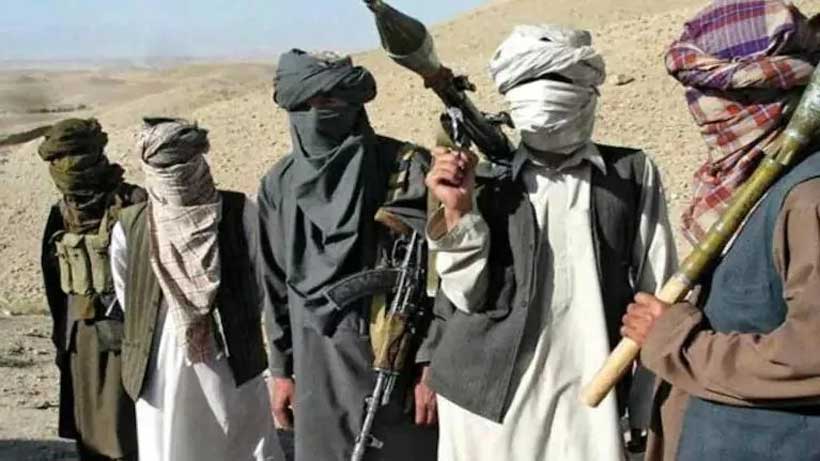 The strengthening of terrorist activity in the northwest of Pakistan and the country as a whole is linked with reinforcing the Taliban's power in Afghanistan. Since they have established absolute power in Afghanistan, implicitly or not, they support the Pakistani Taliban. Although these are different organizations, they definitely have a common genesis, ties and contacts, but they deny this. However, we understand that the Afghan Taliban and the Pakistani Taliban are at least allies. This is how a political scientist, Ph.D., associate professor Georgi Asatryan commented on the latest developments around the situation in Afghanistan and the activity of the Taliban.
"There was another explosion in Peshawar; unfortunately, this can be predicted to occur again. Now we witness a particular conflict between the Pakistani and Afghan authorities represented by the Taliban. Pakistan, represented by the Minister of Defense and other high-ranking officials, blames the Afghan authorities for these attacks, arguing that the Taliban Kabul is supporting the Pakistani Taliban, and the Taliban, in turn, deny this. Therefore, this conflict between the two South Asian countries will boost and worsen", said political scientist Georgi Asatryan.
The administration of the Pakistani Taliban has announced that it is lost the armistice. It happened in November. The Pakistani Taliban announced that they were withdrawing from the armistice with Pakistan and called on their supporters to launch attacks on targets in Pakistan. It should be mentioned that the situation will worsen and destabilize as long as the Taliban run in Afghanistan and supports its Pakistani allies.
To a certain extent, we witness how the method of the Pakistani military to support the Afghan Taliban leads to harmful and dangerous outcomes for them. The Taliban's victory in Afghanistan would be impossible, or quite complicated, without the total assistance, consultations and, to a certain extent, the participation of the Pakistani military. Now we see a growth of terrorist networks in the region. The policy of strategic depth leads to troubles and threats for Pakistan itself.
The country's ruling parties received a warning from Tehreek-e-Taliban Pakistan (TTP) that "concrete actions" aimed at their leadership would be carried out in reaction to the statement of war against them. In this statement, Prime Minister Shehbaz Sharif and Pakistani Foreign Minister Bilawal Bhutto Zardari were named in the TPP message. In addition, the statement contains a warning to the religious political parties of Pakistan. They are urged not to participate in activities directed against the TPP. "TTP's policy does not include targeting your parties, but we ask you to avoid engaging in any activity against us," it says. The TPP danger came two days after the National Security Committee of Pakistan announced its decision to combat organizations related to violence and terrorism.
According to Al Jazeera, Pakistan is confronting an attack again. Analysts express that as the country enters into an election year, the leadership of Pakistan should develop a strategy to counter the threat to internal security. At least nine attacks occurred in the southwestern province of Balochistan last Sunday, killing six employees of security services. Tehreek-e-Taliban Pakistan (TTP), known as the Pakistani Taliban due to its close ideology to the Afghan Taliban, has claimed responsibility for these attacks.
Countering Terrorism: 2023 and Beyond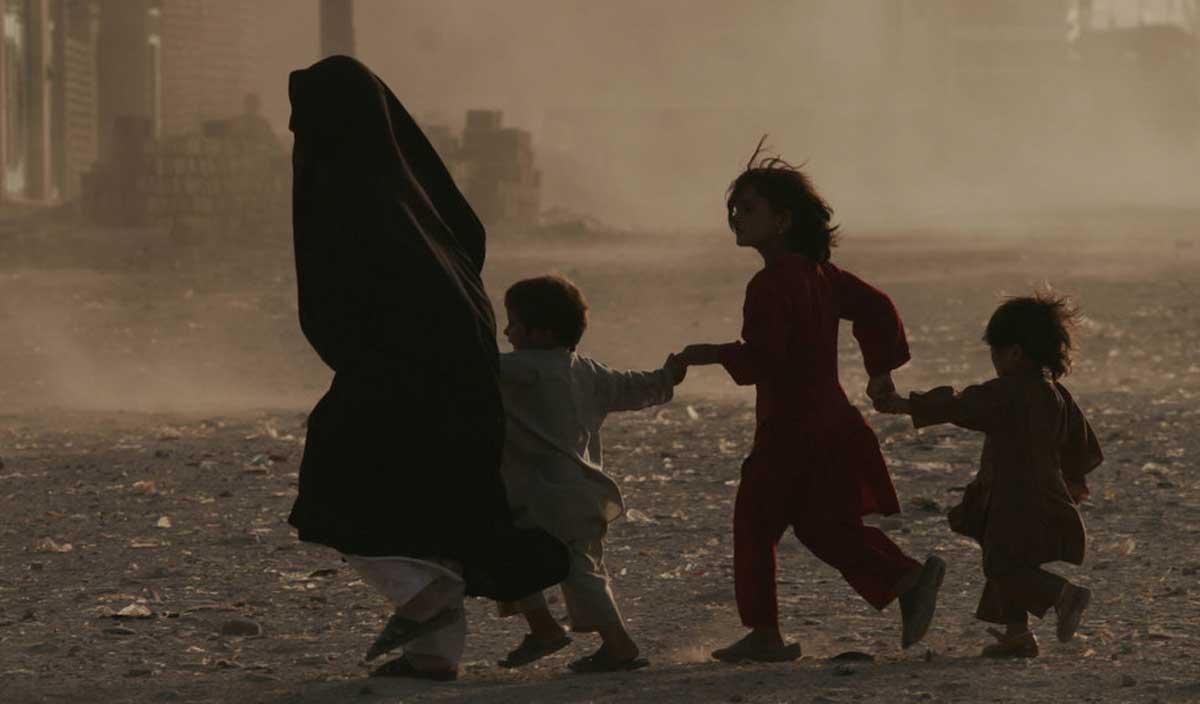 Pakistan has carried three significant issues from 2022 into 2023. These include political instability, a dwindling economy and resurging terrorism. With respect to terrorism, Afghanistan has assumed centre stage. Following the withdrawal of US forces on 15 Aug 2021, there was initial jubilation in Pakistan over Taliban's triumph. It stemmed from the perception that US military presence in the region and drone strikes were the leading sources of regional instability.
2022 ended for Pakistan with an upsurge in terrorist activities and accordingly the New Year started with a meeting of the National Security Committee (NSC). The press release following the meeting reiterated NSC's resolve to 'have zero tolerance for terrorism in Pakistan and reaffirmed its determination to take 'on any and all entities that resort to violence.' This is a welcome decision by the government and state organs.
Pakistan's counterterrorism (CT) efforts gained momentum following the unprecedented Army Public School (APS) massacre of 2014. Some have compared it to Pakistan's 9/11. The tragedy was relatable to all of Pakistan regardless of the so-called ethnic, regional or sectarian divides. The inhumane attacks brought the civil and military leadership together in assigning this scourge of terrorism the priority that it deserved. The most prominent outcome was a National Action Plan on countering terrorism that enjoyed broadest possible political support.
Subsequently, the united stance against terrorism enabled unprecedented successes in rooting out terrorism. However, it appears that the reduction in terrorist activities led to a sense of complacency which was further aided by growing political polarisation that had more to do with differences on domestic, economic and foreign policy issues. Unfortunately, the US withdrawal from Afghanistan occurred at a time when Pakistan was struggling with internal politics. Apparently, the eventual prevalence of Afghan Taliban against a super power that they had been resisting for two decades, emboldened the Tehreek-e-Taliban Pakistan (TTP) to think that it could similarly attrite the Pakistani nation and its state organs.
TTP's motivation seems to be misplaced for primarily three reasons. First and foremost, the Armed Forces and Law Enforcement Agencies (LEAs) of Pakistan are fighting this war to provide a safe and secure environment to the future generations of the country – including their own children; unlike the US and coalition forces that neither had a clear objective nor a consistent policy to follow. Second, much of Afghan Taliban's acceptance at the domestic level was based on the fact that they were fighting a foreign occupant – which is not the case for TTP. Thirdly, the Afghan Taliban assumed power by virtue of force rather than the will of the public and that is why they struggle to gain legitimacy at home and abroad.
Pakistani political leadership might differ on the possible approaches to dealing with this issue, but there certainly is no appetite for letting the TTP and associated factions consolidate power to a degree that they are able to challenge state's writ at a level comparable to yesteryears. However, display of a united front by the various ruling parties at the Centre and provinces will help demonstrate that there will be no tolerance for terrorist activities no matter which political party assumes power.
TTP's threat against the leadership of two ruling parties is an attempt to exploit the current domestic political divide. Political mudslinging on this issue only helps the enemy's cause. The ongoing struggle for power between the political parties should not enable TTP to consolidate power in the interim period. Otherwise, it will become a greater threat for the next government to deal with. During the previous election years, terrorist outfits were successful in targeting the leadership of various political parties during their election campaigns and arguably changing the election outcomes by terrorising the electorate. It is in shared interest of all the political parties to avoid a repeat of such a scenario.
While the politico-military leadership establishes a united front at home, it will be important to deny external actors the ability to exploit Pakistan's internal situation. Pakistan has been at the receiving end of accusations even as it presents irrefutable evidence of external involvement in terrorist activities inside the country. As Pakistan continues to expose foreign involvement, it ought to simultaneously deny foreign actors fertile ground to exploit at home. Previously, the foreign threat was limited to the Eastern front but now it has expanded at an unprecedented level to the Western front where the Taliban government is either complicit or unable to check use of its territory to launch terrorist attacks against Pakistan.
2023 is likely going to be the year of General Elections in Pakistan. Whichever party assumes power, it is important that it looks at counterterrorism as a long-term operation that will require broader political support, less in-fighting and an ability to stay the course impervious of temporary gains and setbacks which will inevitably be a part of the process.
A Rift Getting Deeper: TTP and IEA parting their ways?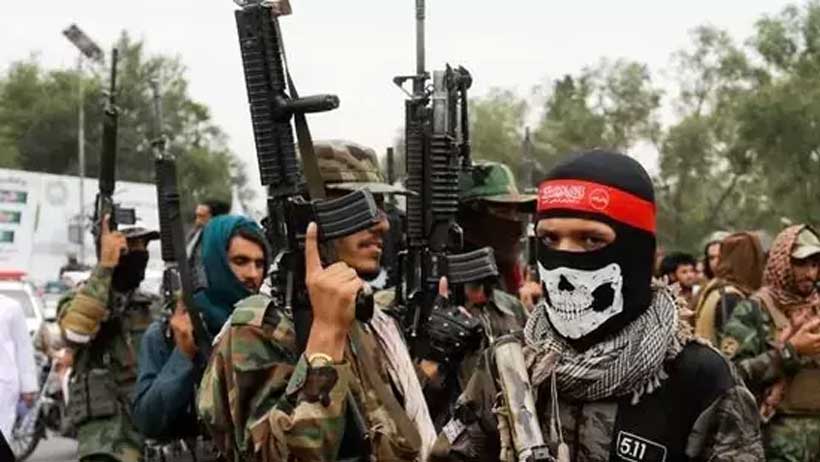 A few days ago, an alleged audio of Tahreek Taliban Pakistan (TTP) chief, Noor Wali Mehsud has caught the attention of those who keep a close eye on terrorist groups operating in Pakistan, especially Tahreek e Taliban Pakistan (TTP). Through this audio, Noor Wali has sent a message, to TTP fighters to pick up arms against the Islamic Emirate of Afghanistan (IEA) after its search operation in provinces along the Pak-Afghan border. Since the takeover of Kabul, some security analysts had predicted the possible collaboration of IEA with TTP. Still, the evolution of TTP strategies and its ideological shift from being a branch of IEA to being an opponent of IEA was observed. Only those who have kept a sharp eye on TTP activities know that TTP is now a threat to the Islamic Emirate of Afghanistan.
The reason behind the shift in TTP's strategies:
What compelled TTP to give such a big statement? This question comes to everyone's mind, the below discussion is made in context to this question. The ideological standing of both TTP and IEA is far different. Afghan Taliban are ethnic nationals. They have only fought a war against foreign forces for Afghan territory and have never claimed any region beyond the borders of Afghanistan. However, TTP has long taken inspiration from Al-Qaeda, which has expansionist objectives and deadly takfiri ideology to create a falsified identity of believers and non-believers, only to legitimize its terror activities in the name of Islam. Hence, following the footprints of such a radical organization, there is a significant possibility that TTP will join hands with ISKP against IEA.
Question of natural and forced alliance:
Since the Kabul takeover, TTP has tried to align with IEA, thus, giving it the camouflage of a natural alliance. TTP's leadership also manifested this narrative in its statements and activities. But the ideological drift and conflicting objectives show that TTP's so-called alignment with IEA was one-sided and enforced. After the Kabul takeover, TTP tried its well to be a part of IEA but by rigid stance, IEA always cleared in their statement that TTP and IEA are two different groups, having different inspirations and goals.
Pakistan's role that TTP in using Afghan soil:
Pakistan has been fighting TTP since 2003. In April 2022, Pakistan Air Force (PAF) struck the hideouts of Tehreek e Taliban Pakistan along the Durand Line. This strike highlighted that a group within IEA was keen on providing safe havens to TTP. Hence, diplomatic pressure was mounted on IEA to eradicate TTP from the strategic provinces of Kunar and Khost.
Chance of Mutual tussle between TTP and IEA:
Is there another conflict going to happen in the region? Now, the battle is the same, but the opponents are different. The so-called narrative that claims IEA and TTP were on the same table is wrecking after TTP chief Noor Wali Mehsud and IEA spoke's person Zabiullah Mujahid's statements." They are not, as an organization, part of IEA, and we don't share the same objectives," Zabiullah Mujahid said in reaction to TTP chief Noor Wali Mehsud's claims of being a part of the IEA. Now, the TTP chief has alerted his fighters for war. It would create complexities in the region. IEA acted as a mediator between the government of Pakistan and TTP to make peace in the region. Additionally, Zabiullah mujahid also mentioned that We advise TTP to focus on peace and stability in their country. This is very important so, they can prevent any chance for enemies to interfere in the region, and we request Pakistan to investigate their demands for the better of the region and Pakistan.
Mujahid added that the TTP was Pakistan's internal matter "The IEA stance is that we do not interfere in other countries affairs. We do not interfere in Pakistan's affairs."
After this emerging rift, would it be possible for IEA to counter TTP? IEA is struggling to stabilize the state after Kabul take over. Nowadays, Afghanistan's security and economy are on the verge of chaos. It would not be able to engage in other conflicts nor do they have the power to do so. And if they engaged in battle with TTP, an alliance of ISKP and TTP can hurt Afghanistan. But if they counter them, there is a chance to get international sympathy and maybe recognition because it will endorse the Doha agreement, as Recognition has become a dire need in Afghanistan.
Conclusion:
In a nutshell, it won't be inappropriate to assume that another war will break out, and it is likely more drastic than the last ones. Despite all the hurdles, it is an opportunity for IEA to gain global sympathy for its recognition and to legitimize its regime. If the IEA becomes successful in convincing the world by taking action against terrorist outfits and extremism in its ranks, it will not only pave the way for its recognition but also meet with the minutes of the DOHA Accord to not allow any violent non-state actor to operate within Afghan territory.