The Vietnam-US Relationship in a Dynamic and Prosperous Asia Pacific
I have great pleasure to come here and speak to you at the CSIS. In the audience, I am aware of the presence of many renowned scholars. Many of you have maintained long-standing interests in Vietnam. And many of you have made outstanding contributions to the relations between Vietnam and the United States. My compliments and best wishes to you all.
I appreciate the role of the CSIS as a pre-eminent strategic think tank in the United States and the world in fostering dialogue and understanding between the political circles, academics, and the public of the two nations. CSIS also plays a very important role in promoting awareness of issues relating to security, peace, stability and prosperity in the region. These are the concerns and interests that all nations share. And this is a very important and essential factor that helps promote the co-operation between Vietnam and the United States in the coming period.
I wish to raise a few thoughts on the strategic environment of the Asia Pacific, and bilateral relations between Vietnam and America in this context.
Current situation of Asia-Pacific
 The profound and unprecedented changes in the world over the last decade have confirmed Asia Pacific as the most dynamic region in the 21st century. Asia Pacific leads the world in economic integration. We have ten out of twenty leading economies here. The flow of trade across the Pacific now accounts for two-thirds of the world's total. The region also contributes 40% of the world's total growth.
Today, Asia Pacific stands as a destination of opportunities for all countries in the world: (i) The United States shares its Pacific Rim with us; (ii) Europe enjoys long standing ties with Asia; And (iii) countries on the Indian Ocean are closely tied with the Pacific through the Malacca Straits. Economic prosperity of all countries – be it the United States, China, Japan, Korea or India and ASEAN member states – all contribute to the overall prosperity of the region. A prosperous Asia in its turns serves as a catalyst for the development of each country. The wealth of this region is tied to that of the rest of the world. And therefore, there is little wonder that today's leading powers all place Asia Pacific at the forefront of their foreign policies.
These enormous opportunities offered by the region are conducive to the trend of co-operation and dynamic connectivity. Regional forums such as APEC and ASEM continue their important role linking Pacific Rim countries with Asia, and Asia with Europe. In the last several years, in addition to bilateral trade agreements, we note the emergence of multilateral trade arrangements such as the Trans Pacific Partnership (TPP), the Regional Comprehensive Economic Partnership (RCEP), and the free trade agreement in Northeast Asia. These linkages will make up a sizable share of world trade & eonomy and create new growth engine for and will lead to changes in the global economy. We can even speak of an eventual Free Trade Agreement that encompasses the entire Asia Pacific (FTAAP). Needless to say, the successful realisation of these linkages is of strategic importance to all of us.
Ladies and Gentlemen,
Our region has vast potentials to offer, but to translate them into reality requires an environment of peace in the region. Therefore, we must safeguard this environment of peace and stability. We must prevent and manage conflicts. This is a shared responsibility of all countries, within and outside the region.
I believe that the key to a secured peace and prosperity is to build and consolidate a regional structure. In this way, we can promote co-operation and create linkages among economies, among societies, in trade, politics, security, and culture. In this connection, ASEAN has an essential role to play. ASEAN countries lie at the crossroad between the Pacific and the Indian Ocean. We connect all countries in the region, large and small. ASEAN is at the heart of regionalism in Asia . This is why all countries accept ASEAN centrality in the emerging regional architecture.
To ensure peace and security, ASEAN will bring into full use the established mechanisms and forums, and promote the development and implementation of instruments, norms and rules. To ensure the freedom, safety and security of navigation, ASEAN will promote dialogues, confidence building measures, full implementation of the Declaration on the Conduct of Parties in the East Sea (DOC), and settlement of disputes by peaceful means in accordance with the international law and the 1982 UN Convention on the Law of the Seas (UNCLOS). Recently, ASEAN and China agreed to open formal consultations toward a Code of Conduct in the East Sea (COC). This is a positive, yet early sign, and we need to continue to work on it.
To promote its role as the nexus of economic and trade connectivity in Asia, ASEAN will double its efforts to forge linkages among bilateral and multilateral free trade agreements with a view toward a region-wide free trade agreement. The drive toward closer regionalism will serve as the catalyst for economic relations and intertwined interests, which in turn guarantees lasting peace and stability.
Major powers always maintain a grip on international relations, at multilateral forums and in Asia Pacific. To promote relations with external partners is a priority for both ASEAN and Vietnam. In the quest for a solution to regional security issues, what ASEAN wants to see is the maintenance of peace and stability, the effective operation of regional mechanisms, and the strict adherence to the international law. We hope that all powers will constructively engage in and contribute to this common endeavor. ASEAN shall not be a tool for confrontation or division as this will benefit no country, major powers or smaller countries alike.
In this context, the ASEAN Community of 2015 has become the foremost priority for all ASEAN member states. For us in Vietnam, this is a very important component of our foreign policy. We have been engaging ourselves in ASEAN affairs in a proactive, positive and responsible manner. We link our own interests with those of ASEAN. We strive to help enhance ASEAN's role, stature, unity and consensus. Only by doing so can ASEAN have adequate strength to carry out successfully the Community. We will work with other member states to consolidate the role of the Association as the nucleus of regionalism. We will intensify our interaction in a profound way with our external partners for the common goals and interests.
Vietnam – US Relationship
Within this regional dynamism and prosperity, relations between Vietnam and the United States have broadened and taken off in many areas in depth, in breadth and in the quality of co-operation. If we look back on the long road that we have taken so far historically, we can realize the truly enormous dimensions of those steps and achievements.
You may be aware that President Ho Chi Minh stepped ashore the United States a hundred years ago on his journey for freedom and independence for his nation. He shared the universal aspiration of the mankind as stated by Thomas Jefferson in the 1776 Declaration that established the United States of America: The rights to life, equality, liberty and the pursuit of happiness. In December 1946, not long after the founding of the Democratic Republic of Vietnam, President Ho Chi Minh wrote to President Harry Truman, in which he expressed the desire for the two nations to establish 'full co-operation'. History has had many twists and turns. Not until 1995 did the nations establish formal diplomatic relations that opened a new chapter in the ties between Vietnam and the United States .
For Vietnam, a strengthened relationship with the United States is within the context of our foreign policy in which we seek to ensure independence, self-reliance, diversification and multilateralisation of relations, the overall international integration and the deepening of relations with important partners.
I just held talks with President Obama this morning. And I have the pleasure to announce to you: Vietnam and the United States have decided to form a Comprehensive Partnership between the two countries. Accordingly, our bilateral co-operation will expand to include all areas, including political, diplomatic, economic, trade, investment, education, science and technology, defense and security. I also held meetings with the Commerce Secretary, Agriculture Secretary, the US Trade Representative, World Bank President and IMF Executive Director, Senators and Congressmen, and the Senate Committee on Foreign Relations. President Obama and his Cabinet secretaries stressed that our two countries are having great opportunities to move the relationship forward, and that the United States are committed to boost co-operation with Vietnam in many fields, especially in trade, investment, economic ties. We will continue to establish mechanisms for dialogue and cooperation, with concrete plans, in order to deepen and bring substances to the growth of our relationship.
Another important element of this visit is that Vietnam and the United States have reiterated the determination and commitment to work with other partners to bring the TPP negotiations to a conclusion, in accordance with the planned roadmap. We look to a balanced agreement for development. With the eventual joining of this leading economic linkage, Vietnam has taken a giant step in our overall international integration and in the regional dynamism and prosperity. We hope to realize the benefits in trade, investment, technology, access to higher stages of the global and regional value and supply chains. We also look to create more jobs, to ensure social welfare and to bring the living standard of the population to a higher level.
Joining TPP will help accelerate economic restructuring and transformation of our growth model, and also help further improve the business environment. We do not expect this to be an easy process for a developing economy like ours. We will make our utmost effort, yet we also look to see more of the US side's flexibility and co-operation. This is a very important factor. US business leaders whom I spoke to affirmed their strong support for our overall bilateral ties, especially trade and investment. And they would do their best to support a high-standard, comprehensive trade agreement that addresses the balanced interests of all parties. They would support a transitional period appropriate to Vietnam in the TPP process.
We are conscious that when our bilateral relations develop in a stable, lasting and substantial way, that matters not only to both countries, but also to regional peace, stability and prosperity. We welcome President Obama's commitment to enhance co-operation with Asia Pacific for peace, stability and co-operation. The United States views ASEAN as the central pillar of this policy and supports ASEAN centrality in the regional architecture. The US also voices support for peace, stability, security and maritime security and safety in the Eastern Sea . Apart from TPP, Vietnam will accelerate cooperation with the United States at various forums, including ASEAN-led mechanisms, Lower Mekong cooperation, the East Asia Summit and APEC.
In the meantime, we need to continue our work on outstanding issues that remain between us. As a nation with a pacific tradition, Vietnam shelves the past and looks to the future. I am of the view that differences and disagreements exist as a matter of course in any international relation. What we need to do is to build confidence, to build our relationship on the respect for each other's independence, sovereignty, equality, political system and the principle of mutual benefit.
Looking back on the history of Vietnam – US relations, the establishment of the Comprehensive Partnership today is the culmination of a forward-looking co-operation process pursued by both sides. It began with efforts for post-war normalisation of relations, then the establishment of diplomatic ties in July 1995, hence a new era of relations between the two countries and people. In the past 18 years, bilateral relations have made great strides. 2005 marked yet another milestone with the establishment of a friendly, constructive, and multi-faceted cooperative partnership on the basis of equality, mutual respect, and mutual benefit.
With the growth of bilateral ties comes the change in how we work together. The policy of embargo, encirclement, sanction as the modality of relations between the two ex-foes gave way to the policy of reconciliation, multifaceted cooperation and of forging constructive partnership under the principles of respect for each other's political system, mutual benefit, dialogue and increased exchanges to bridge differences. Bilateral trade and economic ties have been growing fast. The U.S. became Vietnam 's largest export market in 2005. Then within 18 years, bilateral trade saw a 54-fold increase. By the end of May 2013, US total investment in Vietnam amounted to US$10.5 billion, ranking seventh among countries and territories investing in our country. Co-operation in science, technology, culture, education, tourism, defense, security has all seen substantial growth. A range of activities has been conducted with fruitful results and positive impacts on both sides on such areas as healthcare, humanitarian co-operation like mine clearance, unexploded ordnance, consequences of Agent Orange and dioxin, accounting for missing people in the war.
On the topic of human rights, we accept that there are differences. The most viable way is to continue our dialogue in a frank manner so as to enhance understanding and to narrow differences. It is with that spirit that during the meeting with US Senators and Congressmen, we exchanged views in an open and friendly manner on our bilateral relations, including human rights and religious issues. I also invited several religious clergies from Vietnam to join me on this visit and they had very frank talks with American and international institutions who are interested in these issues.
Ladies and Gentlemen,
The message I wish to emphasise is that Vietnam hopes to work with the United States to further this full co-operation in the interests of both nations. We should work together to nurture a peaceful, stable, dynamic and prosperous Asia Pacific. And we strive, we must strive harder in our co-operation for that common objective with the principle of mutual respect, equality, and mutual benefit.
I thank you, Dr John Hamre and other participants for your very cordial reception. I hope that CSIS will continue with your many conferences, seminars and roundtables in order to exchange ideas on the cooperation process in Asia Pacific. I hope that you will exchange ideas on how to boost the bilateral relations with Vietnam as well. I hope each of you will continue in your activities to contribute in a significant way toward this process, as you have done so far.
 Posting granted exclusively for the Modern Diplomacy
(*)This speech was  delivered by President Truong Tan Sang at the Centre of Strategic and International Studies (CSIS) in Washington DC on July 25, 2013 during an official visit to the US.  President highlighted the Vietnam-US relationship in a dynamic and prosperous Asia Pacific
Chinese soft power winning hearts and minds
Soft power cheaper than hard power, winning hearts and minds of the people, is prerequisite for the state in international politics. Joseph Nye, the pioneer of soft power argues "It is the ability to get what you want through attraction rather than coercion or payments". Solely relying on hard power in digital era proves to be counterproductive for the state, tarnishing its soft image, causing destruction, squandering a colossal amount of money being spent on military. Seduction, likewise, appears to be more effective and more instrumental than coercion in interstate relations.
Rise of China is imminent, for rising power in 21st, soft power is as crucial as hard power. China's preoccupation with its soft power has resultantly been accelerating by leaps and bounds, giving positive image to the world that it would be a benign power in the foreseeable future, crafting consent rather than coercion in its foreign policy. China in the last couple of centuries remained isolated from the world, intimidated by the external powers, has currently been emerging as a dominant player on account of its robust economy, initiating Belt and Road Initiative(BRI), making a headway in technological development, settling territorial disputes with its neibouring states, contributing in UN peacekeeping mission, supporting countries in ongoing pandemic disease that invariably promote its soft power spectacularly.
China possesses components of soft power, having 5,000 years of civilization, 1.3 billion people and 960 million square kilometers of territory. China, remained a great power, the Tang dynasty from the seventh century to the tenth century conceives to be a golden era of Chinese history. Glorifying Chinese civilization and history by Chinese statecrafts as their soft power is on the card. China till December 1, 2015 had built 500 Confucius institutes and 1,000 Confucius classrooms in 134 countries with enrolment of nearly 1.9 million students, promoting Chinese language, culture, and facilitating cultural exchanges.
China, presently remains the hub of foreign students. In 1978 there were merely 2,000 foreign students studying in mainland China, in 2007 the number outstripped to 200,000. Under current juncture, nearly 28,000 Pakistani students are studying in China. China by granting foreign scholarships wishes to exploit foreign talent, ensuing strengthening of its economy, resulting in its soft power projection.
The classic book titled "Research Outline for China's Cultural Soft Power" authored by Guozuo Zhang. Zhang in the book sheds lights on Chinese culture and its civilization arguing that soft power is deeply entrenched in Chinese history giving reference of Chinese sixth century BC strategist Sun Tzu's book "Art of War". The writer quotes Sun Tzu" The supreme art of war is to subdue the enemy without a war." "The best tactics is to take by strategy," "Those who win people's heart can win the world."Sun Tzu's adages unambiguously illustrate functions of soft power in Chinese history.
Another insightful book titled "Charm Offensive How China's Soft Power is Transforming the World" authored by Joshua Kurlantzick. Kurlantzick in the book states that China's charm offensive as soft power triggered in 2000s,attributed to desired stability and harmony with all its fourteen neighboring states. Chinese charm offensive maintains that "Safeguarding peace, promoting development and enhancing cooperation, which is the common desire of all peoples, represents the irresistible historical trend,". The term hepingjueqi, or Peaceful Rise coined by Zheng Bijian a renowned and senior adviser to the Chinese leadership, was soon inculcated into Chinese leaders' speeches and in foreign policy.
The term Peaceful Rise is being used tactfully in Chinese foreign policy reflects its soft power; realizing its fourteen neibouring states that China unlike the US believes in peaceful co-existence and shuns warmongering strategies. If China eschews Peaceful Rise in its foreign policy, its neibouring states by all means would become sceptical about Chinese belligerent intentions.
China is increasingly using public diplomacy as a soft power. In 2010, the Beijing Foreign Studies University, launched China's first ever Public Diplomacy Research Centre, aimed at orchestrating positive image of China, invalidating distorted overseas reports regarding China, improving surroundings of Chinese peripheral states and influencing policy decisions of foreign countries. China through public diplomacy has successfully been trying to reinforce its narratives as the saying of Nye goes "narratives become the new currency of soft power".
Under current circumstances, Covid-19 a highly contagious virus has tightened its grip on the entire world, states are in dire need of help instead of looking towards the US title towards China. Realistically, speaking, Covid-19 oriented in China should have tarnished its image instead China seems to be a torch bearer of the world, supporting states, providing medial aids. Nouriel Roubini, an American economist at NYU, maintains that during the pandemic "China is building its soft power," he further reiterates that China assures to the world that ''Our political system is better, our technological model is better, our economic model is better."
To sum up, China has bad reputation in the US; The US and Western states including India will inevitably strive to malign Chinese soft image, demonizing it's an authoritarian regime, human rights violation in China, its debt trap policy under BRI and labor exploitation in African states. China, thus, needs to engaged into introspection and should ponder over these areas in order to further bolster its soft power.
Covid19: Upgrading Diplomacy and Statecraft to prepare the new normal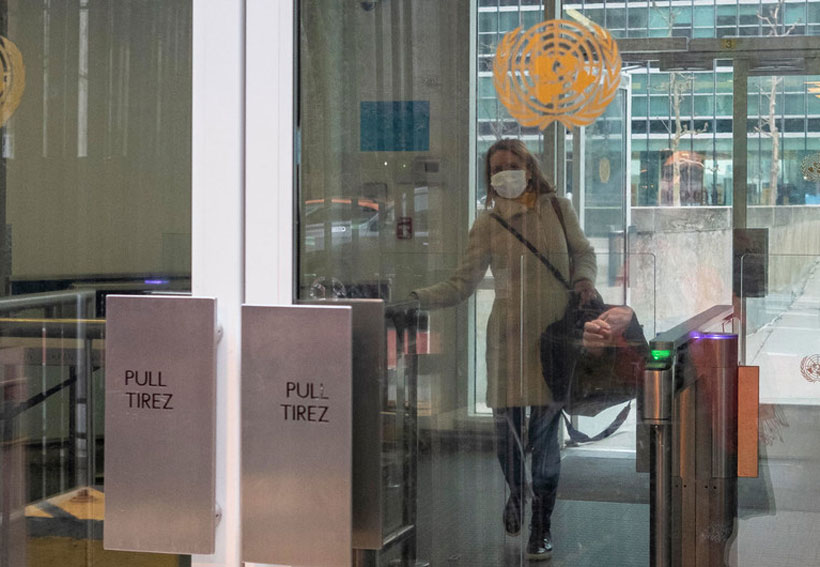 The world is abruptly changing and this requires adaptation. The transformations are targeting not only individuals and specific countries, but the entire international ecosystem. The pandemic will only accelerate the trends we have seen for years in global politics, so the window of opportunity is closing for those who want to play an increased role in the post-Covid world, but do not fully understand or master the tools necessary to succeed in such a complicated context. I will sketch some of the elements that diplomats and decision-makers involved in international politics have to consider as they seek to navigate the new contours of power politics. Beyond talk of wolf warriors or video summits – and fatigue – diplomacy deserves a strategic comeback during and after corona: international affairs professionals needs to be conversant in both the old and new paradigms; in Western, Eastern, non-aligned and Global South vernaculars; and in both technological and old school human terrain navigation. To well serve their countries and organizations, diplomats (and also, as intellectual framework providers, Diplomatic Academies and Institutes) will have to be more adaptable than ever and willing to quickly learn and deploy new tools and techniques.
In this quest, one first has to acknowledge the challenges on the substance (beyond communications issues, such as disinformation in the latest form of the infodemic) and understand that they pose problems we never had to face before. Climate change will bring about coastal entropic systems collapse, desertification and food insecurity, with potential consequences related to increased refugee influx, civil wars and inter-country tensions. Pandemics are also here to stay: Covid19 is only the first major outbreak of this decade and, with the right technology, almost any country with minimal biotech capabilities can turn sneezing into anti-personnel weapons. Catalyzed by great power competition, deglobalization, protectionism, and the restructuring of global value chains, non-market and imperial economics revival will become a staple of the new era. Tech dominance and informational supremacy will be a highly sought after prize and the competition will only increase. Strategically, with the rise of China and a relative decline of Europe and the US, we should be ready for a world order that values a different type of multilateralism and is polycentric and non-Western based. The Gulf, as an ambitious global hotspot abundant in global and regional medium powers, is watching power shifts closely and adapting its strategies and actions accordingly. It also has, via Saudi Arabia and its chairmanship of the G20, a key role to play in "annus horibilis" 2020 global solutions.
Institutional transition and reform is complicated not so much because of inertia, but because since World War Two we were asked to focus and solve one problem at a time, by keeping all other variables constant. Given the above mentioned changes, to cater to institutional transition needs, we have to develop our capabilities to include the most unusual and un-practiced skills and knowledge that now has become, in our estimate, a must have in order to navigate from an age of certainty to a state of continuous flux. By being programmed to combine technological foresight, cultural intelligence, transversal inter-generational multicultural and integrated disciplinary approaches to statecraft and grand strategy, diplomats 2.0 (during and after corona) will be ready to engage comprehensively with a wide range of situations, geographies, and objectives. Research and innovation in international relations, grand strategy, statecraft and identity development strategies should be combined with communication efforts that integrate tools related to cognitive patterns discovery, subversive frameworks neutralisation, and multi-stage communication strategy development.
Organizations need to function more like networked capabilities and teams of teams, rather than relying on traditional multi-tiered track diplomacy and traditional engagement practices. In my experience, the more non-central and non-mainstream actors are, the more they will engage asymmetrically. Furthermore, their engagement tends to be more reputational and personalised than the traditional Western expectations of structure, objectivity, and calculated gains would have us believe. For a long time, with the exception of the actions of great powers, the policy and academic discussion has focused on how the international environment overwhelmingly shapes domestic politics. The international will continue to matter, but we will see a strong pushback from national politics to shape the conversation in global affairs. Diplomats, as the platform between the state and the rest of the world, are on the forefront of meeting the challenge. The context of economic crisis and uncertainty generated by the pandemic will mean additional pressure on mainstream parties and a threat to political stability, so populism and protectionism will also affect diplomatic action, and nationalism diminish diplomatic efforts.
Based on the experience of South Korea, Japan, Singapore, the Nordics and the Baltics, one can encourage International Relations and Diplomatic institutes and academies to develop general public content and training to increase societal resilience, governance and democratic literacy, and citizen esprit de corps. From an elements of power perspective, these vectors need to be developed within every national strategic studies institution to complement the traditional areas of preparedness for which nation states prepare. Five topics are particularly important, in my opinion: T-profile development of people: transversal, interconnected, broad knowledge, with one vertical in depth (versus the current extremes of either breadth or ultra-specialisation); Bellingcat type of skills for information acquisition from OSINT, use of digital means, and understanding of online behaviours (social media aggregation and analysis would also play an important role); increased attention to global Architectures and competition between "Old" and "New" global and regional organisations; IP Diplomacy that focuses on networks of innovation, capital, technology and entrepreneurship – today, intellectual property diplomacy is practices by a handful of countries currently (Singapore, Switzerland, China, Israel), but will become the cornerstone of future exchanges, the same way Silicon Valley is for tech, and NY for global capital. Last but not least, each MFA Academy and IR institute should create its own simulation of the world based on AI, behavioural and statecraft modeling capabilities, and its own "handbook of world views and strategic interests". Interestingly, in context, wargaming and redteaming of policies and strategic decisions are currently under development in a handful of institutions and will start rolling out to national security establishments towards the end of 2020.
All these points are relevant especially for countries that want to punch above their weight, both regionally and globally, especially current middle powers and aspiring middle or great powers. But they also carry lessons for other states, in case they want to deal with the pressures and risks attached to great and middle power competition in a diplomatic-efficient manner.
Beyond Twiplomacy: Diplomacy and the Digital Fast Forward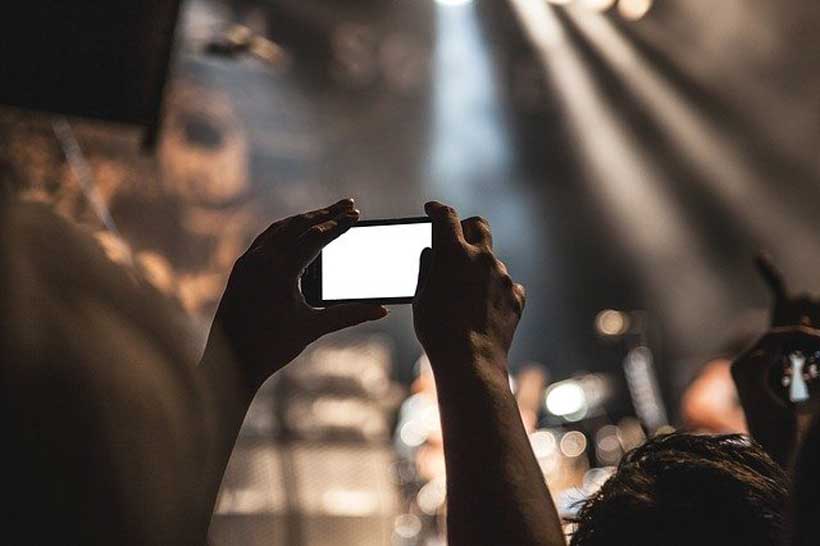 The practice of diplomacy in the virtual space is geared towards amplifying foreign policy drives and messages and forms a vital and dynamic branch of strategic communication. Now, more than ever before, we are faced with the inexorable certainty of a digital future – a future that has already begun. As COVID-19 thrusts the world's population into their homes and compels multiple operations and processes to move online, diplomatic engagements too must be primed to fit the order and arrangement of altered circumstances. The use of the internet offers real time dissemination and exchanges in a relatively informal setting, at low financial costs and aims at shrinking the space between foreign publics and stakeholders on the one hand and foreign policy practices and practitioners on the other.
Digital diplomacy falls under the broader spectrum of public diplomacy, the roots of which can be traced to the extensive use of radio communications by both the Axis and the Allied powers during WWII. Interestingly, the digitization of diplomacy however is believed to have happened earlier when foreign ministries first began the use of telegraph services in the 19th century. In the contemporary context, digital diplomacy has been practiced primarily through social media since the innovation of an online world, the arrival of new information communication technologies and the rapid popularity of the internet.
Today, diplomats and government representatives routinely engage in both pleasantries as well as repartee on Twitter in what is now popularly known as Twiplomacy or Twitter Diplomacy. Twiplomacy is direct, often unencumbered and enables wider reach of foreign policies than traditional channels. Such online engagement can also be converted to a substantial support for foreign policies and/or agendas. It is at times assumed that Twiplomacy has shaken traditional preferences for confidentiality, hierarchy, instrumentality and top-down decision making of foreign affairs departments favouring instead the use of crisp language, visual storytelling, emotional framing, algorithmic navigation, and so on. This is an incorrect conjecture as the traditional modus operandi of foreign interaction remains equally pertinent today. What Twiplomacy has done is added a supplementary avenue of diplomatic exchange which is in keeping with contemporary circumstances.
As diplomatic exchanges thrive on Twitter and other social media platforms, the question is whether it is merely the diplomatic conversation which has moved online or whether there is more to the scope of diplomatic engagement employing digital tools in the virtual space. While the latter has been deliberated by technology stakeholders and to an extent by policy makers, its practice is yet to see the kind of flurry that is observed on Twitter almost on a daily basis. This is where the use of 5G systems, artificial intelligence, wearable technology and the applications of big data come in. Aggregation of big data can assist in the identification of disinformation campaigns while collating geospatial and sensor data for more objective, fact-based information gathering which in turn would aid the core component of diplomacy – negotiation. While the use of some of these technologies is mired in controversy, all of these will eventually find application across sectors and diplomacy too will not be an outlier.
Greater use of digital tools can assist diplomacy in broad ways. First, it ensures a quick response time. Digital tools facilitate diplomatic engagement to happen in real time and in so doing helps ease communication as well as make way for effective action in times of urgency or crisis. Second, it assists in resource mobilization in terms negotiations and building of alliances, primarily by eliminating constraints of distance and time. Third, it helps pave the way for gaining a wider understanding of public emotions and perceptions which can at times facilitate more updated policy approaches and methods of implementation.
This brings us to the dividing line between policy outreach which is designed to inform, assist, facilitate and where applicable, ameliorate global relations and the utilization of sharp power which is aimed at exerting disproportionate levels of influence to censor, manipulate and falsify information for hostile purposes. The virtual space, like many other forms of technology, faces the dual-use challenge i.e., it can serve both constructive purposes and also disruptive ones. For foreign policy this poses a considerable challenge as governments often find themselves in the middle of misinformation and disinformation campaigns which are difficult to debunk and deflate given the pace and volume of the reach that virtual networks offer. Nonetheless, this is a challenge that governments across the world must learn to tackle because the medium and the technology will not go away but rather diversify and proliferate.
The COVID-19 pandemic has already and will probably continue to suspend or reorganize most activities for the foreseeable future. Simultaneously however, engagements and functioning across the world must persist and diplomatic outreach forms a vital component of pooling in efforts to mitigate the health crisis. This involves the dissemination of information, transfers of key supplies, provisioning for the inevitable uncertainties of challenges post the pandemic and reorganizing institutions to better apprehend future exigencies. Bound by limitations on travel, world leaders are responding by convening on virtual platforms for multilateral summits like the G20 and SAARC. India's first ever virtual bilateral summit is being planned with Australia. COVID-19 demands a fast forward from deliberations to action and foreign ministries around the world need to harness the advantages of cost and geographical inconsequence to effectively respond to the global crisis at hand and also in the process enable digitisation of diplomatic processes which can continue to be in practice in the post-Covid world.