NATO Wraps Up its Flag from Afghanistan
History is a fine mirror, particularly among the war opponents where 'cognitive dissonance' plagued them deep all along. Thirteen years ago, US pre-attack psy-warfare effort depicted a shirtless herculean-looking American GI, kneeling and wielding his knife as if US was about to mow down their opponents in a blow. Taliban along with Al-Qaida were dancing to celebrate, on seeing another prey rushing for the trap called Afghanistan on the heels of the Soviets. No one in US DoD bothered to take cue from history that remains kind to Afghans when they are ready to spill their own as well as others blood. Time scale means nothing to them.
About 150 years ago, British Army supported by native forces in the Indian sub-continent invaded Afghanistan. Several battles during First and Second Afghan War, won and lost by both sides, made it absolutely clear that Afghans, fanatically loyal to their soil, could not be ruled by the alien forces. At one point of time, General Robert, recommending swift withdrawal, wrote to the Viceroy of India, less they (Afghans) see of us, the better, even though he had won the battle near Kabul. That was an era of extensive colonization when European major powers were competing to secure maximum territories in Asia, Africa and South America. It inspired Lenin to compile a table, proving that the European powers' wealth was directly proportionate to the volume of territorial expansion overseas. He even proved that their number of banks could be accommodated in the same thumb rule. Britain was certainly a Super Power, embroiled in a conflict on the western borders of its Indian Empire. The people who stuck out to challenge its might were again Afghans.
The British Empire finally chose to stay put at the line which later became known as Durand Line (named after Sir Mortimer Durand), now separating Pakistan and Afghanistan. In the Great Game of 19th and 20th Century, Czarist Russia was rushing south through Central Asia but opted to halt at present Afghan northern borders by 1885. Some critics resented royal reluctance of Great Britain to advance West and North West to face Russia along River Oxus and termed it as its 'masterly inactivity.' Why US war wizard could not see the futility of their Afghan war? They did inflict heavy losses on Al-Qaeda in Afghanistan and sweeping victory over conventional Taliban forces structure during Phase-1, the opening assault on Kandahar but for the remaining period, Taliban insurgency could not be flushed out even by employing massive technologically superior forces, touching a peak of 140,000 troops (International Security Assistance Force: ISAF) of which US had the major share. Some see even Al-Qaeda's thinning out from Afghanistan as their superior strategic orientation to reappear in Middle East (Iraq in particular), where US reversals were obvious, to banish its forces from Iraq. Discovering that attack on Iraq could not achieve its objective of reconstructing Iraq, US had second thought and announced 'mission accomplished'.
While the US public remained highly skeptic of US claims, the media did give it a breather by portraying a very lucrative forces' diversionary destination to be pivoted in Asia-Pacific. Encapsulated within the same design, a charming slogan branded as 'Afghan Surge' emerged which in fact amounted to reinforcing a failure that the strategists always warn against to be lured in to this option ever on the battlefield. The entire maneuver was aimed at quelling the domestic criticism about failure in Iraq and managing damage control of the myth of US military might invincibility. Close to withdrawal from Iraq, some labeled it retreat, even George W. Bush acknowledged Iraq mistake, not mentioning some loud and similar comments made by US military commanders.
When US winds up its mission from Afghanistan along with NATO allies, there are rival claims to victory from each side. If one grants victory to US/ISAF, one needs to focus at the flag lowering ceremony when the onus of responsibility to defend Afghanistan has been  shifted to Afghan Army with US residual force of around 10,000 staying in Southern Afghanistan for 'Resolute Support'. For any power of significance, it is natural to defend retreat that Taliban have claimed to force on ISAF. The impact of left-behind ISAF force in Afghanistan is destined to dilution when simple arithmetic is made the basis of vetting its efficacy. Note that if 140,000 troops could not flush Taliban, how a fourteen times smaller force would keep Afghan Army energized to restore peace in Afghanistan. As expected, Taliban attacks when ISAF forces were thinning out, in the final phase within last three months have become more frequent and deadlier. Ben Tufft of 'The Independent' reported, "The ceremony held to mark the end of the Nato mission in Afghanistan was held in secret due to bomb threats, prompting critics to question whether the allies' objectives in the country have been met." One sees another small dance party among Taliban who would swoop on the left-behind garrison, making their logistics a critical issue. The force is likely to remain virtually bound to the heavily defended parameters of the garrison and yet face causalities.
The kind of odds that John Kerry negotiated to let a system of governance emerge in Afghanistan in the wake of questionable general elections was remarkable but the sooner he left, Afghanistan remained vulnerable to two leaders', Ashraf Ghani and Abdullah Abdullah, wrangling for greater influence. As the Afghan society is fiercely divided on the ethnic basis, it is likely that the power brokering intensifies when both would muster their ethnic supporters in the field as show of muscles. In other words, 'Pukhtoons' and 'Tajiks' standoff would be imminent while Taliban would hammer both. There is a bleak but possible scenario that President Ashraf Ghani, because of his 'Pukhtoon' antecedent manages to bring Taliban to the dialogue table and interestingly that hypothesis is the only hope for any recovery in Afghanistan.
US, Allies and their public would sound far removed from the reality if they stick to their state of denial by refusing to accept that victory has remained elusive, costing them trillions of dollar and thousands of young soldiers. Similarly Taliban claim to victory would also sound absurd even though they sacrificed seven times more of their militants.  Had the terrain advantage and civil population shield not been available to them, they would have been massacred by the superior ISAF forces. If on Taliban side, achieving victory over NATO forces was beyond their prowess because of incompatible military potentials; their opponents were bound by their own publics' opinion and war ethics to fight Taliban with surgical precision, once in a while violation notwithstanding. Therefore such conflicts, like the conventional wars, cannot be measured with ultimate clear yardstick called 'victory.' At best, NATO can boast to have introduced reforms in a manner that have diluted wide spread Taliban's war making appeal to Afghan masses to some extent. Hubertus Hoffmann sounds over-optimistic, maintaining, "For me the glass is about three quarters full. The Taliban lack the support of the people; have no viable vision for the future of the country. More bombs drive just the people away from them. The Afghan Army and police are fighting considerably well."
On the other hand, Taliban can claim to have proved hard nuts for ISAF forces by resisting superior forces and surviving through conduct of shrewd guerilla warfare. When 'victory' slogan appears as misnomer, one hopes that the two sides would pay heed to what Benjamin Franklin had said long ago, "The things that hurt, instruct." World now expects the native parties in Afghanistan also to have mercy and cobble up effective governance for the emancipation of their future generations.
Kashmir Bleeds, International Community Sleeps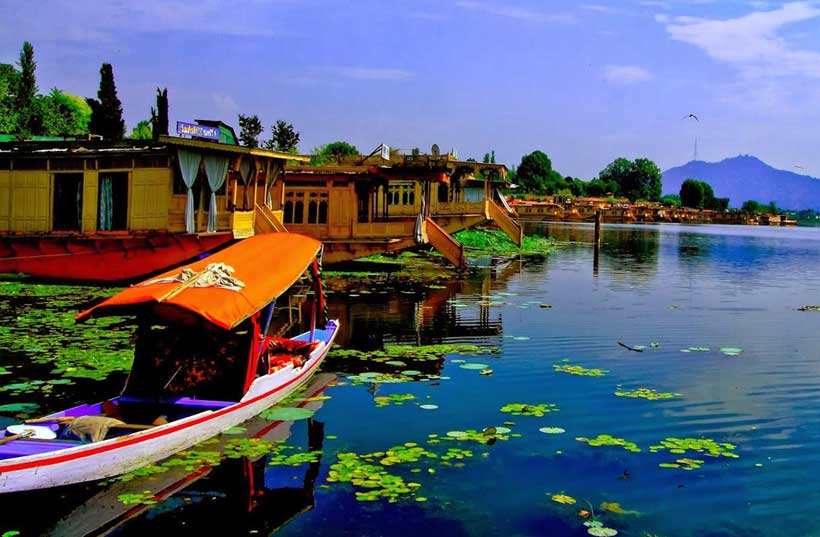 The most beautiful part of the World "Kashmir" bleeds while the International community sleeps. Snow-covered mountains, lush green pasters, blue skies, blue lakes, excellent climate, rich culture, best food, unique race – one of the most pretty races on this earth, makes Kashmir "Paradise, but India has turned it a living hell. Nine hundred thousand troops enforcing curfew since the 5th of August 2019 has turned Kashmir a prison, where 8 million people are under siege, for the most prolonged period of curfew in the known history of humankind. No food, no medicines, no fuel, no electricity, no basic neccessaties of life, yet, the brave people of Kashmir survived and kept their struggle for their legitimate right of self-determination.
Seventy-three years ago, Indian illegitimate occupation armed forces entered Jammu & Kashmir in a stab to subjugate the Kashmiri people. To this day, the brave people of Occupied Jammu & Kashmir (I.I.O.J.K.) have remained committed in their resolve to confront India and stand firm in their quest for the right to self-determination.
On the 5th of August 2019, India took further illegal and unilateral actions to change the internationally recognized disputed status of I.I.O.J.K. and alter the demographic configuration of the occupied territory. Pakistan and the Kashmiris have unconditionally rejected this blatant travesty of law and justice. For over one year, the scale and impunity of the Indian Government's human rights abuses have increased manifold. Through the deployment of additional troops and exceptional media and communication blackout, occupied Jammu & Kashmir has been turned into the largest open prison in the world. The world community is calling India out on its oppression, and its cover-up as one of the world's so-called largest 'democracies' has been undeniably exposed.
Pakistan, along with all other nations and individuals, with human conscious, calls for the urgent lifting of the military siege and media blackout, immediate stop to the violations of human rights of Kashmiri people, release of Kashmiri leaders and youth, and an end to impunity allowed to Indian occupation forces under draconian laws.We urge the international community to play its role in exerting pressure on India to reverse its illegal course in I.I.O.J.K. and restore the Kashmiris' fundamental human rights.
We express complete solidarity with the people of I.I.O.J.K. and assure our Kashmiri brothers and sisters that the Government and people of Pakistan remain shoulder-to-shoulder with them. Pakistan will not concede in its support until the Kashmiris realize their legitimate right to self-determination in harmony with the United Nations Security Council resolutions.
India has turned Kashmir into a volcano, which may burst any time, any moment, and may cause disaster not only to India and Pakistan but may engulf the entire region or the whole world. It is worth mentioning that India and Pakistan both are nuclear states and possess enough piles of lethal weapons to eradicate each other. Mostly, the Government in India has been hijacked by Hindu extremists, and one can expect any abnormal action from them. Or by mistake or accidentally eruption of war, might lead to nuclear war, or World War III.
India is already involved with China, and a war-like situation exists. India is holding parts of Nepal illegally and at odd with Bangladesh, Sri Lanka, Myanmar, Maldives, Sikkim, Bhutan, etc. The extremist Government in India may initiate any misadventure and endanger humanity.
The U.S. is backing India and supporting it to counter China. But, history tells, that when Americans are your friends , you do not need enemies. Former Securty Advisor in Trump Administration, Mr. John Bolten, who has worked with President Trump closely, understands him much better than anyone else. He is of the opinion that President Trump supports India, but if a war broke out between China and India, President Trump might no longer support India. Is India able to confront China???. Let the Indian think tanks and intellectuals decide it.
However, the region is highly populated, with 1.4 billion population of China, 1.2 billion population of India, 220 million population of Pakistan, and almost similar to Bangladesh, etc. The loss of humanity may cross all previous records.
The international community may awaken and take preventing measures to avert any possible disaster.
October 27th: The Tyranny Continues in Kashmir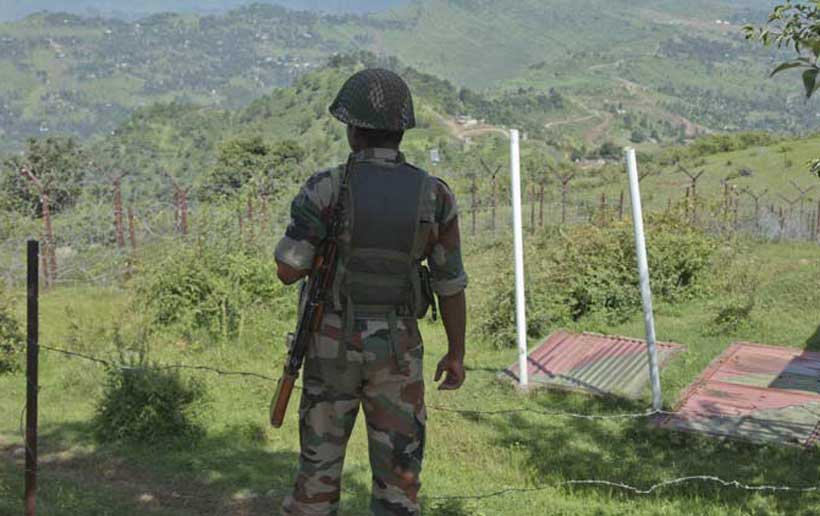 October 27 marks the beginning of Indian Occupation of the disputed territory of Jammu and Kashmir. It is forever scarred in the collective minds of the Kashmiri people as the day they became occupied.
The Kashmir conflict began in 1846 with the illegal, immoral and inhumane sale of the historic state of Jammu and Kashmir to a non-Kashmiri Dogra family for services rendered to the British Raj. From that point, onwards, Kashmiri's have long for self-determination. Yet, tragically, their legitimate aspirations were crushed with the grotesque, irregular and illegal ascension, by the brutal foreign ruler Maharaja Hari Singh who did not have the consent of the people. With the arrival of Indian soldiers – the historic Black Day of Occupation begins its most recent and insidious manifestation.
The Princely State of Jammu & Kashmir obtained independence on August 15, 1947, when British paramountcy lapsed. At that moment, under international law as understood by Indian National Congress, The Muslim League and Great Britain, sovereignty in Kashmir devolved on its peoples, not its autocratic Maharaja. Indeed, Kashmir was beset by wholesale domestic revolt against the Maharaja when independence arrived, and widened in the initial months thereafter. To save his despotism from collapse, the Maharaja requested the assistance of the Indian military on October 27, 1947, after ostensibly signing an Instrument of Accession to that nation. British Scholar, Alistair Lamb has convincingly demonstrated that the Instrument of Accession was as bogus as the Protocols of the Elders of Zion or the Donation of Constantine. An original has never been found, and there is no plausible explanation for a disappearance if an original had ever existed.
The people of Kashmir are constantly reminded of the resolution # 47, adopted on April 21, 1948 that states that the future status of Kashmir must be ascertained in accordance with the wishes and aspirations of the people of the territory. This resolution was agreed upon by both India & Pakistan, negotiated by the United Nations and accepted by the Security Council.
Ambassador Warren Austin of the United States said it the best in the Security Council on January 24, 1948, "…When India accepted the accession of Kashmir, it made its act stand for a great principle by stating as a part of the acceptance, that it was conditional on fair plebiscite being held to determine the will of the people of Kashmir with respect to accession. I think an example was made in history at that point."
India, however, was soon undeceived of its delusions over Kashmir's political yearning. Recognizing that its people would never freely vote accession to India, it contrived excuse after excuse to frustrate a plebiscite. When the United Nations proposed arbitration, a reference to the World Court, or any other method of resolving minor demilitarization quarrels, India nixed them all. After a few years, it dropped all pretense of acceding to a referendum by unilaterally proclaiming its annexation of Kashmir. India's proclamation has never been accepted by the United Nations, which continues to list Kashmir as a disputed territory who future status is yet to be determined by its people.
History proved the British Prime Minister Clement Richard Atlee wrong when he said on November 7, 1947, "…he (Pandit Nehru) undertook that the will of the people should be ascertained, and he proposed that this should be done under the authority and supervision of the United Nations…I can't believe that Mr. Nehru's pledges have the sinister implications."
India's creepy design was also confirmed by Bertrand Russell who said in 1964 " The high idealism of the Indian government in international matters breaks down completely when confronted with the question of Kashmir."
So, a false narrative was concocted by India, out of nothing more than thin air, in a vain attempt to intellectually subjugate a people. This challenge is most serious, since it resonates, even today with more vigour. How often do we hear outlandish statements like, 'Kashmir is an integral part of India'? These statements do not exist in a vacuum. They are loaded and violent. This form of violence is more insidious, more difficult to confront, for it is attempting to indoctrinate Kashmiris about their past, their present and direct them to a future that does not belong to them. They had become the objects of history rather than the masters of it.
Another serious challenge that people of Kashmir face, when attempts are made to confine the Kashmir dispute to a bilateral matter between India and Pakistan as if Kashmiris were inconsequential. This charade of sorts represents an outrageous attempt to restrict discussions of Kashmir, to India and Pakistan to the exclusion of the most important party to the conflict – the people of Kashmir. Today, this strikingly ignorant political strategy has collapsed after the Abrogation of Article 370 & 35 A on August 5, 2019 and no longer is considered an honest initiative for resolving the Kashmir dispute. It has not achieved any of its desired objectives of bettering relations or resolving Kashmiri aspirations for self-determination. It is evident that this policy has proven a colossal failure. If, in more than 73 years, the 'bilateral masquerade' has produced nothing more than cheap photo opportunities, then it is better to once and for all, put this show to an end.
The world powers and the saner elements in both India and Pakistan need to realize that the bilateral talks between India and Pakistan have always remained barren. And trilateral dialogue between Governments of India, Pakistan and the leadership of Kashmir — without any precondition from any side — is the only way to resolve the issue of Kashmir once for all. Participation of Kashmiri leadership in the dialogue process is the sine qua non that will help to achieve the lasting peace and tranquility in the region of South Asia.
In fact, a 'Kashmir Quartet' should be established that includes Kashmir, Pakistan, China, and India. Moreover, outside intervention and mediation should include the United Nations. The chairmanship of the Kashmir Quartet mediation should be undertaken by a person of international stature, such as Kjell Bondevik former prime minister of Norway or President Mary Robinson of Ireland.
Today, the challenge before us is that a new generation in Kashmir has been raised with blood and tears for which death no longer poses a threat for what can death do that life has not done before: their suffering is freeing them from fear. Kashmiris' fearlessness has led to the powerful protests and the largest demonstrations in recent years. The presence of hundreds of thousands of people on the streets of Srinagar, marching towards the office of the UNMOGIP, is a proof that the freedom struggle is not a terroristic movement but a movement that is indigenous, spontaneous, peaceful and popular.
Now, is the time that Mr. Antonio Guterres, the Secretary General of the United Nations brings the situation in Kashmir to the attention of the Security Council under the provision of the Article 99 of the United Nations Charter. It is here in the region of South Asia that not two but three nuclear powers have been eyeball to eyeball for the last one-year? The Article 99 authorizes the Secretary General to 'bring to the attention of the Security Council any matter which in his opinion may threaten the maintenance of international peace and security'. If not now, then when can Article 99 be invoked to bring peace and stability to the region of South Asia.
The UN Secretary General should listen to Mr. Gross, US Ambassador to the UN who said in the Security Council on December 5, 1952, we feel that it is the role of the Security Council to assist the parties in seeking to reach agreement.
So, now is no time for complacency or temporizing. And the chilling suffering and misery of the Kashmiri people continues every day a peaceful resolution is deferred.
Promoting Projects and Practices in Community Health in India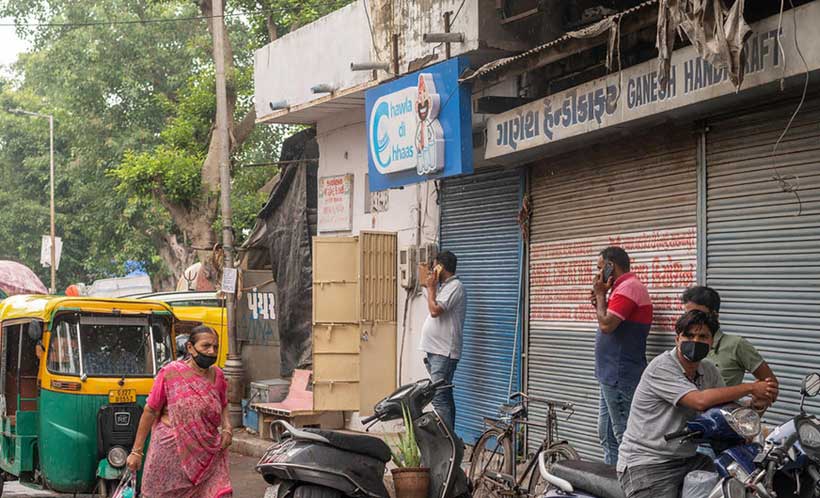 One of the most populated countries in the world, India has been facing problems with regard to well-being of its citizens while sustaining their developmental needs. The need for better health facilities, and developing antidotes for new kinds of pathogens and viruses have made the task more challenging. The respective governments, pharma companies, and testing labs are trying to develop safe trial mechanisms and developing safeguards for protecting the lives of vulnerable sections of society. Within India, the community health programme involves the non-governmental sector, healthcare professionals, economics aspects and social interaction through people and voluntary workers. While the health ecosystem exists, the problem has been finance, support and critical knowledge repository. India did well to address issues such as polio vaccination and creating community awareness for regular medication against tuberculosis. There is a mounting impact of chronic diseases in economic and social sectors, need for quality health services in the wake of changing demographics, and increasing life expectancy have made matters more complex.
In terms of understanding the requirements for building better resilient and health-conscious societies, it is important that the vaccines, lifesaving drugs, and medicines should be developed with certain generalised regulations which can improve the health of the society and address problems faced by people living across regions. While India is a subcontinent comprising of all geographical features, it is also a cauldron of different ethnic communities, and physical features which provides exceptional opportunities for testing and developing medicines which can cater to different physical and pathological profiles of people. Within India, one can find people with different levels of immunity. As the eating and food habits have been different, there is higher incidence of diabetes, hyper tension and cardio diseases in a cross-section of people. It has also been seen that people who are above 40-70 years of age have been more vulnerable to pandemics, and other communicable diseases. A sizeable mortality profile of people suggests that.
In this context it becomes very important that medicines which should be developed should have a better shelf life and give results which can be corroborated with testing facility, with a cross-section of people. The results have usually varied with regard to people with different eating habits and also nutrition factor. Pandemics such as COVID-19 have brought to the fore that India has better resistance mechanisms which has helped in relatively less mortality rate when these people have been infected with COVID-19. The duration of sickness because of COVID -19 has varied from five days to more than three weeks. In such certain times, it has been found that because of lack of any effective medicine or any sure shot diagnostic mechanisms the treatment has prolonged and the recovery has been slow. In terms of legal and other regulatory mechanisms, it has been found that most of the clinical trials which are done in India enroll the vulnerable and poor people and human trials are conducted. There is a grey area of medical compensation and addressing post-tests complications from legal point of view.
For India it has become imperative to develop projects and conduct feasibility studies through government mechanisms rather than through medical companies. While projects have been undertaken to study different kind of diseases that school children and adults will be facing in the next two decades, it has been found that most of the complications will be related to teeth, eyesight, anxiety and mental well-being. However, in the case of pandemics and community health programmes it has been encouraging signs that initiatives such as creating awareness with regard to AIDS, mental well-being, depression and anxiety disorders have been fruitful and rewarding with institutionalising counselling and telephone helplines. Most of the programs have been done and supported by NGOs as well as a few voluntary organisations.
The projects and programmes which can be initiated in India should address core issues. Firstly, the incidence of non-curable diseases, depression, immunity disorders, other issues related to community transmission, and the development of proper safeguards and awareness with regard to pandemics and life-threatening diseases. Secondly, the COVID-19 has opened a Pandora's box with regard to the incidence of diseases which impact community, and thereby also affect government health budget. Lastly, it is necessary that India will have to create medical soldiers and inform voluntary workers so that the community transmission and community health well-being should be addressed on a priority level.
As the COVID vaccine is in different trial stages, many countries are looking for testing facility in India and also conduct human trials, as legal structure in medicinal trials is still in infancy. India needs to address the issue of IPR on developing vaccines and medical history should be addressed jointly as it has been found that many western countries have been purchasing medical history of the patients living in developing Asia, providing vaccines through great testing mechanisms and subsequently using copyright laws to deny cheap medicines to the larger community.
In this regard it is important that India should conduct research on immunity vectors of its population and develop generic drugs which can help in protecting communities from most transmissions. It is also pertinent to note that in terms of the temperature variance across India it provides unique testing opportunities in different conditions. However, there is a need for a holistic approach and therefore it is important that training and sensitisation of the personnel working in this field is of paramount importance. Initiatives related to preventive and therapeutic services is critical. Also, looking for quick alternatives would save the lives of personnel.
Just like any emergency, there is a need for rapid action medical force which can provide immediate assistance and better cognitive abilities track critical illnesses and the reasons thereof. It has been seen in the case of midwifery and associated postnatal diseases that it has worked wonders with a better equipped and knowledgeable person existing in each society for better assistance and awareness.
The critical importance of voluntary workers is that with sufficient technical assistance (which might come from government and state units) gives them confidence and also strengthens their application of knowledge for better informed public health practices and policies. Technical assistance and quick action through centralised control centre has to create the first line of defence in case of a pandemic.
The institutes which have been working in this field are Public Health Foundation of India, Indian Institutes of Public Health and All India Institute of Hygiene & Public Health, which have been disseminating information through online workshops, seminars, and social media. They have created affiliates and sister agencies working in the field all across India. Networking of public health institutions in medical education need to address issues such as environmental health and countering new kind of diseases which are dominating.
This clearly highlights the fact there is a need for understanding pandemics, developing awareness among communities about public health, and stress on hygienic environment, conducting long term research on emerging diseases and promoting research in tropical medicine.
India need to allocate separate fund for public health initiatives and promote exchange of medical workers with third world countries for better understanding the nuances of medical and health research. In fact, in most of the think tank meetings, public health and awareness is not listed as topics whenever Track II dialogues are held. There is also a need for better practices in public health, education, and developing health demonstration projects, barefoot nurses and doctors, strengthening an eco-system of education, training, and scholarship. Developing traditional medicine and making it easily accessible should be the bulwark against diseases. Restructuring Community Medicine/ Preventive and Social Medicine colleges which impart this kind of education in developing countries is required as the number is relatively less. Across developing world scholarship in community medicine and hospital administration is low and needs structural financial support. The data collection and diagnostics apparatus need micro management to create better response chain. COVID-19 has provided the reason for public health to be taken as a national initiative.