Illusion Written on the Body: Manic Depression
There is nothing lost in translation when coming home to the mock wife playing house, moving furniture around just for the sake of it. She is the one who is burning the pots that I have to wash but I wash those pots with a lot of hard work and love I am not coping because I am not the doctor. Because I am not the one who is fluent in the doctor's language no matter how hard I try. How will I be able to benefit from wearing that white laboratory coat, stethoscope around the neck, with that particular bedside manner?  
Where is my infinite piano? Watch this. Watch this romance. It is clever math, no; it is elegant math with all of its violent alertness under my fingertips. What is the weather like in Los Angeles? What is a winter like in Los Angeles? What will my head say to my heart as I walk on that beach, or breathe in that valid air from that Parisian meadow with my moral compass to navigate me on those open roads, the wide open spaces of the Midwest? What will my limbs say to each other in London if I ever get around to having that London experience forgoing all my responsibilities as a writer and a poet in South Africa? For is not that what I am primarily.
A South African writer and poet living in a post-apartheid apocalyptic city. City life as opposed to life in the rural countryside. Searching for greener pastures in the asphalt garden where everything is golden and chameleon-like. I have never wanted the experience of loss. The measure of loss but life has given me that responsibility. Sutures too. Moreover, panic and I have had to thread both against threadbare knuckles. I have covered myself up with an American quilt. It has become my shroud. It has become my cover in other poetry. However, I feel it all the time now. The warmth of anxiety. I feel it humming, humming, and humming in my bones. Singing to the leaves on the winter trees. Guests every one. They are like bees. They are a rapturous swarm.
What do I know without having a sophisticated culture, a knowledge and education beyond this tidal moon and sun and then I think of the planets. How like the planets I am? I know my place. I know my place so well now that I cannot give it up. And why would I? There will never be a case of mistaken identity. All I will ever know about life is the predictions of Sappho, poetry and writing. And how sometimes how beautifully unpredictable life can be otherwise. There are storms in the dark and we need to speak about the acute pain from those storms in beautiful and wonderful ways. Mostly the image of depression is that of a wild thing. When I am crazy, I know that is when I am most alive. When I am not crazy, when I am most sober is also when I am most alive but I do not know it. All feeling leaves me and I long for the stress of crazy. I long for someone to tell me I am beautiful. You are mine. The pain of Sarajevo is in my blood. Mingled there in my blood. Staring back at me in my blood and but what can I do but stare back at it?
The door was somehow left ajar for me and my heart was bursting. It ready to be split open like a pomegranate. Seeds everywhere like seawater. I found wild oblivion, the safe passage from suffering in those seeds. At first I could not speak of the fantasy that I held in my hands and that my head wished for so ardently. I could not interpret those promised lands that my mocking husband returned from. I needed land and yet I needed to be reborn as well. I needed stress, a tour of the flesh like I needed the back of my hand. I flickered and then I was buried once again amongst the flowers. And with dirt upon my head, I soon realised that I was supposed to be the beautiful keeper of the vanished and the unexamined. The apprehended. I do not want to age. To age means to give up your mortality like an artist giving up their brushes. To age means to give up everything. To age means that you are not bold anymore and that you do not have anything to be brave over. It just happens to be in your blood to think these things. Never mind how you try not to. I need to write to you of the quiet courage of our mothers and our grandmothers. So pay attention.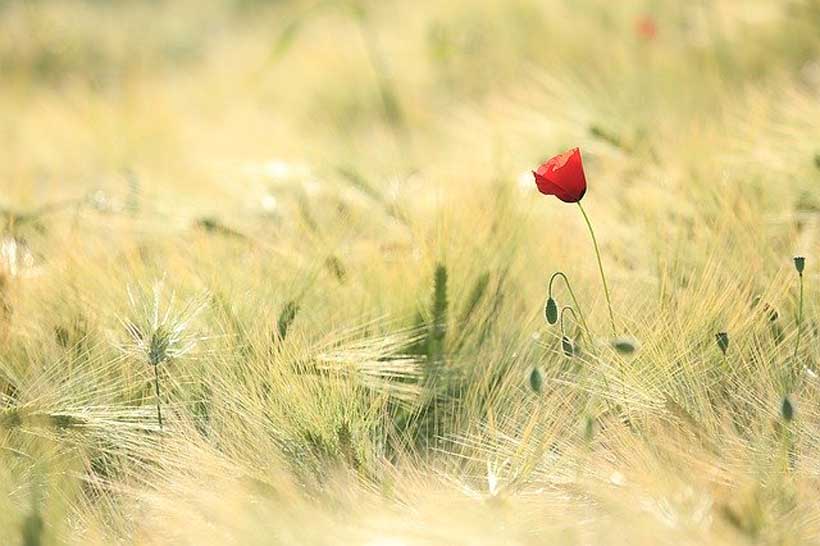 There is my reflection in the window. She dances. She dances. She dances. Look at me, Master. I am wearing my dancing shoes. I am dancing. I am dancing only for you. Emily Dickinson has fallen in love in the prime of her life. Although the bloom of beauty has fallen away. Tell me what you want to do. And then I'll tell you what I want to do. I just want to sit here and look at you, Master. I love only you my love. Despise all other men who think that they are above your station in life. For you I would burn in hell for an eternity. Be the love of Satan. For you I would live in the paradise valley of heaven. Sheltered by the highest angelic hosts. The angels. I would spend my days and nights singing alongside choirs of angels. It is as if the world in its entirety is mentally ill.
There is Lavinia, there stands Austin, there stands the congressman, my father, my mother is wrapped up in her little universe. She is nothing but a weakling. Infirm and unable to even stand looking at my father. She has refused for the longest time to sleep in the same bed as he does. Lavinia and I tend to her daily upon the hour. I do so love her. What is the feeling, I want to ask my mother, the sensation of carrying a child in your womb for nine months?I daren't ask anyone else for they would laugh in my face at this silliness of a spinster called Emily Dickinson. What would I do without you, Master? What would I do if I cannot see you, talk to you, Master? How can you leave me in this state? In this frame of mind, it feels as if I am losing my mind again. It happened once before. I needed the still and tranquil surroundings of Amherst to keep it in check, all the expensive doctors that father sent me to said so. You're an omen. You're the hourglass that I am holding onto.
Master, you are loved. Even above that, you are cherished. You're the winner that takes it all. I am humble servant. I am savant. Do you remember when it rained, I called out your name. I desire inspiration. You provide the desire. I want my imagination to soar, to fly, to have wings. You give me everything that I have ever needed, ever wanted, ever desired. You are the love of my light, fire of my loins. I am Elijah in your arms. Prophet and seer. Oracle in this winter maze. The tears I cry now are tears of hope. I did everything for father, but he does not love me anymore. He has never protected me. He has never sheltered me. He has isolated me from people. Which is why I am so withdrawn and serious. He has locked me into this house. This Pandora's Box of conundrums.
Austin needs me. Lavinia needs me. Mama needs me. Papa needs me. It has all become to much for me to handle I'm afraid. I'm afraid of being left alone. So, I retire to my room to write. The poetry comes. The poetry is always there. It is wonderful. It gives me courage. I'm totally alone in that space. That space. That heavenly space is sanctified by God. I wish to give the people what they want, but it is difficult. The men that I have loved before are nothing compared to Master. Master and I make new worlds together. In one night, I can four or six poems done and dusted. Put away to be sewn together. That is the legacy that I am leaving to the world. Perhaps one day it will be significant to someone out there. Perhaps a young woman, younger than I am now. Perhaps it will impact her creativity, her imagination. That is all I want. For the legacy of my work to prosper. You're a maze, Master. For the longest time you have only believe in me and that was enough for me. So many people have come into my life. So many have become socialites, lovers, mothers. I haven't become any of those beings. I simply find this need within myself to write everything that is gifted to me. I look to nature.
To the ancient mists in the garden air in the mornings. No more will I protect you. No more. No more. No more. It is done. It is over. No more will I love Austin. It is done. It is over. I think of the February song in nature. Married to nature in the natural. Married to nature in the supernatural. I can handle the summer son just fine. Today I must rest. Even though it goes against every bone in my body. Yes, Master. It is my fault to worship in the totality of the inter-dependence of the birds and the sky. Birds flapping their wings. The blue light coursing through day, navigating its way like arrows. Everything must find its place in time. Once I was a beauty. Then illness struck at me fiercely. It made my blood boil. My platelets go pop. There's a fire in my soul. I am dragon beast. Take this all my enemies. A blast of fire from my mouth. They say that I am unwell again. Sometimes I sit at my window in my bedroom and just stare into space.
The words in all their vision of loveliness comes to me then. This life, this world makes me content. I mean, sometimes I am afraid. I become frightened of the future when I will be alone. I make your life possible Austin. A father in Washington, I make his life possible too. My spinsterish life makes Austin's life possible. My old-fashioned ways make papa's life possible. My caring for mama has made her life easier. Her days of childbirth and child-rearing are gone away from her now. I hear voices now. Master's voice is not so clear to me anymore. The voices are here. I tell myself they are angels. That it is the angels telling me to write. Be gentle. Be gentle. Be gentle culture. Be gentle background. Most of all I must be gentle and kind and considerate. Accommodate the afterthought that is me.
These insane molecules that is inside my head. I am jaded. I am moving mountains. Elijah fills my physical body to capacity. I am loved. Treated in much the same way the prophets were. The Amherst community of men jeers at me and all their socialite wives mock me now. As girls we were certainly friends. We are not friends anymore. I am no longer a socialite. All I wear is white. For I am in mourning. The light of day is exquisite here in Amherst. This is how I live now.The sound of silence in the rooms are invincible. I walk through the house, adjusting my eyes to the light. It is dark out. I think of the people. Their restless dreams of Amherst, the relationships that they have with their families, the hard pews in the church that made me fidget as a girl. I am cold and undone. My lover has gone. He does not telephone. He does not write.
What is wrong with me? I fall in love so easily. I trust so easily. I have no mother to talk to about this. Lavinia is even more of a child than I am. The voices in my heard share their worries and their cares and their burdens with me. I write everything done. It could be God or the angels talking to me. I am winter. Cold and undone. I am muse. I am my own muse. It comes and it goes like a flash of neon light. I want to touch the sun. I want to burn up like a volcano. Until I exist no more, no more, no more. I touch the sun. I reach out to daylight, to the light, to the sun. I will do the same. His wife is now with him wherever he goes. I will do the same one day when I am married. Master and I are no longer lovers. No longer are we girlfriend and boyfriend. Made for each other. We don't talk anymore. I have lost my best friend. To Master, I am just a girl, even though I am middle-aged. A girl who is still in love with him. Some girl who is still in love with you. Welcome darkness, my friend. Here I am here to talk to you. A vision moves through me. Through my brain. I wanted to love you. Give you my heart. Story of my life. Can't sleep. Can't eat when I'm waiting for you to appear, Master. Can you also see all these inter-connecting patterns? Can you also connect the dots? Master, I am waiting here for you.
Psychic, empath or psychosis
Rita is a woman who has had visions from childhood. At night she always left her bedroom door ajar, slept with the light on, with the bible under her pillow. She is visited by men and women who have passed on to the hereafter who think that they are still in some indefinable way connected, tethered to this world, this earthly plane and to the ones they have left behind. Children, husbands, spouses, pets. Slaves, and Masters.
She believes her auditory hallucinations are very, very real and that it is her duty, her moral obligation to record the conversations that she has with them be they writers and poets who have suffered the anguish and despair of suicidal depression (Assia Wevill, Sylvia Plath, David Foster Wallace, and Anne Sexton). Be they South African men and women detained during apartheid. We are living in changing times. Progress.
(Dulcie September, George Botha, Biko aka Frank Talk), men and women of African, British (Anna Kavan, Ann Quin), North American, Dominican descent (Jean Rhys) or from the Biblical era (for example Moses, Jonah and the whale, Elijah, Job, Noah, David, Solomon, and Jesus key figures in the history of civilization).This, she does fastidiously. Handwritten in black Croxley notebooks. I write in circles. Casting vertigo off.
But when people around her can see that she is different, special in a rather extraordinary way they begin to doubt her sanity and she is found to be certifiable, told that she should get plenty of rest, be put under psychiatric treatment and put under the care of a team of doctors. She soon though discovers her identity. Its borders in the powers of her own feminine sensuality, her ego. I was a slave to the vertigo of depression.
The perpetual balancing act between the psychological framework of her intelligence, and intellectualism, and the final analysis of the sexual transaction. With that said she rises to the occasion and meets her new life head under feet. She soon finds herself in the tiny one roomed library of the hospital and begins to read everything she can get her hands on from Doris Lessing but most importantly the genius poetry of T.S. Eliot.
Once she surrenders to the fact that everyone around her thinks that she has lost touch with reality she pursues love with an art second to none. She is or rather becomes Orlando in an asylum and finds that she must play her role in this establishment's class, gender and economic system. She becomes a phenomenal African version of Virginia Woolf's Orlando. People in semi-autobiographical novels are based in reality.
Beautiful, wanted, adored, worshiped by men and women for her intellect in a dazed, confused world where pharmaceuticals, head doctors with textbook knowledge of case studies are the elixir, the essence of life. She negotiates the shark infested waters of having intimate relationships with both men and women acutely aware of the danger she finds herself in of engaging in licentious behaviour. Your reputation is an investment.
Of losing more than the fabric of her psyche, her soul. The safe world as she knew it as a child, youth and adult in her twenties. She finds herself in danger of losing everything.In the hospital Rita has flashbacks, embodies another personality that she, and her psychiatrist Dr Naomi Prinsloo calls 'Julia', she writes and she journals.Hurting people, hurt other people. Broken people, hurt broken people. Gifted people too.
Sometimes a child's innocence is lost too soon, and by the time they reach adulthood they are unable to cope with the stressors of adult life and of being an adult. They revert to being children, or being treated like a child. A female of the gender persuasion will not be able to look after her children, love, listen, respect and admire her husband, support him through his long walk to spiritual and personal freedom.
The female is unable to do that through each magnitude of every choice her husband has to make. He wants and needs and desires love. So, if it is not forthcoming from his wife, the key to understanding and tolerating him, he feels lost, ashamed in the bedroom if the sexual impulse is not forthcoming from his wife in the bedroom. If the sexual stimulus that he needs is not forthcoming from his wife. To love, to love.
To love. Pour the memory of the mental cruelty. Poor the memory of that down on me.If felt so good to be touched by him. He made me feel so safe in his arms. And I longed to be in his company forever. Two words. Moses Molelekwa. The thing about being a tortured genius is very real. Your man is not going to be superhuman all of the time. Within every man is a bored and tortured genius waiting, for a life partner.
for the woman who will understand he is flawed. He also needs to be loved, understood. If you need therapy, and I've needed a lot of it over the years, make the call. (Think Hemingway and Salinger, brilliant men, tortured geniuses) who will live for posterity. You will live for posterity in the lives of your children, your wife at your side, the people that you work with. What is the legacy that you will leave behind?
Two words. Moses Molelekwa. The thing about being a tortured genius is very real. Your man is not going to be superhuman all of the time. Within every man is a bored and tortured genius waiting for the woman who will understand he is flawed. He also needs to be loved, understood. If you need therapy, and I've needed a lot of it over the years, make the call. Think Freud, Hemingway and Salinger, Rilke, and Nietzsche.
(All brilliant men, tortured geniuses) who will live for posterity. You will live for posterity in the lives of your children, your wife at your side, the people that you work with. What is the edge-of-your-seat legacy that you will leave behind in the lives of the people who love you, who care for you? I wish I could tell broken people that depression is just a season. That taking your own life, or, being in a rehab facility is a season.
The Reward of Having a Revolutionary Spirit
I've made mistakes. More than a few. I haven't always apologised for my behaviour, for the mistakes I made, the wrong journey I took, the path less travelled. I am broken inside. I sometimes feel numb and dead inside when I exercise. Especially when I exercise. When I'm stressed out, I exercise a lot. I watch films. I read poetry. I write poetry. But these days it just feels as if I can't carry out the simplest of tasks. I feel that nobody really loves me for me. I think of Elvis, I think of Sinatra, I think of Sammy Davis Junior. I think of their friendship. The bonds between them. They were brothers. They had each other's backs. They looked out for one another. They loved each other. I do not know what love is. It feels like a burden.
Growing up my mother loved herself. Narcissist I think is the correct term. Always in heels and a G-string. Sexed up.My father was an absent father by all accounts. But, to all intents and purposes her gave me a happy life, a happy childhood. So, I am taking the memories wherever I go. Wherever, whenever, and I mean the happiest memories I've had, I still have, are the moments I spent with my father. Eating ice cream, going to the beach, visiting the clinical psychologist, buying the month's groceries, playing under his desk at work. My father's friends were my friends. The people that knew my father, knew me from a young age. Precocious and cute, always wanting to make people with sad eyes laugh, and if I couldn't get them to laugh.
I would get them to smile at least. When I was born before the eighties, George Botha passed away that year, from an apparent suicide. Biko slipped on a bar of soap. Dulcie September (I wonder what her children would have been like, her husband, would she have settled in London, married a man who had green, or blue eyes. Rick Turner was assassinated by a man with a gun (they haven't found him yet), Kevin Carter was killed by a stray bullet as he was taking pictures of the unrest in the townships during the brutal heights of the heyday of apartheid. Political activists of colour were being arrested at every turn. Turn the corner, walk in the opposite direction someone, someone would be following you. We have life, down the slope of life, and up the hill.
The Americans I think termed that phrase Big Brother is watching you, or else it could have been anyone really. I'm young, but I have an old soul. Yes, I read poetry. Yes, I read books too. Basically, anything I can get my hands on. I love getting my hands dirty in the kitchen. The cake flour, the dough I eat off my fingers, dust the doughnuts with icing sugar, or cocoa, keeping busy, busy, busy, trying not to think, trying not to think of anyone, or anything. It is a long, long way to Rapunzel, Rimbaud, Verlaine, Proust, Nabokov, Salinger, Rilke, Akhmatova, and Coco Chanel. It is an even longer distance to Billy Graham, Archbishop Desmond Tutu, Walter Sisulu, Oliver Tambo, Neville Alexander, Fikile Bam, Patrice Motsepe.
My thoughts pay attention to ex-president Nelson Rolihlahla Mandela, ex-president Thabo Mbeki, ex-president Jacob Zuma, and president-elect Cyril Ramaphosa. Then I think of the land of the free, and the home of the brave, and the American presidents (the leaders of the free world), George Washington, Abraham Lincoln, JFK, Thomas Jefferson, Barack Obama, and Donald Trump. Nobody knows anything really about their childhood. Rapunzel, like all fairy tales, like the Native Americans, and the Eastern Cape poets Ayanda Billie, Robert Berold, Brian Walter, Mzi Mahola, the late Arthur Nortje, the late Dennis Brutus, Mxolisi Nyezwa, they are all frozen in the snow of my memory. I want people to love me.
Just like my dad. People love daddy. People loved daddy. But inside I am sad. I am not even loved in my own home. My mother hates me. How to get over the mental cruelty, her un-loveliness to me over the years, her utter humiliation of me when she saw how close me and dad were getting. She was in the house, put on a disappearing act whenever I appeared. I tell myself that nobody loves me. That I'm a rubbish-throw-away-type of person. Nobody should associate themselves with me. I have no self-esteem, then low self-esteem. Sleep around. No, not really. I just give expert hand jobs, and I never kiss. Never. Too intimate, it makes me feel vulnerable, and when you kiss someone there are just so many levels to it, you know.
The first kiss. Well, you always remember that. You always remember the person who first kissed your lips. And after that, after that you open your warm mouth (I think of everything as an experiment, an adventure, an exploration of sorts). They have all gone out into the world now. The wives have done what is impossible for me. Given the boys children. That, that, that right there is too much for me to take, to handle, although I know I will survive. Believe me, I survive without cocaine and alcoholism, without sexuality and the sexual transaction (as Jean Rhys said in After Leaving Mr Mackenzie. I endure with the best of them. I love like the greats. The great singers and songwriters (the late Karen Carpenter), musicians. (Lenny Kravitz, Fiona Apple).
I too have been careless with the hearts of delicate people. Some have moved on with their lives, and have forgotten all about me. I pretend to wake up in the mornings to the legends that the boys have become. They are men who rule empires now. They have forgotten all about me, forsaken me for money, prosperity, prestige, status (I'm mixing up my similes here). I miss them. I miss them like crazy. I wish I was back there, not here. Each and every day in Johannesburg was either a summer-ish day, or winter. I wish I was in love again, but I'm not. I'm a wreck. Still the same wreck I was 20 years ago. I'm growing older. I'm in my forties now. What a terrible age. The onset of menopause, flashbacks to a time and place when you were happier.
When you could afford to make mistakes, behave foolishly, and love, love, love, and dance the night away with multiple partners on your arms, but I didn't know about the world. Didn't know anything about the world. So, mothers, be good to your daughters. They will learn to love like you do. I don't know anything about that. I don't know anything about love. I can smoke, I can drink when I hang out with the guys. I love men. Women ignore me. Women talk down to me. Women humiliate me in front of their children, mother-in-law, and especially, especially their boyfriends, their husbands, life partners. You know that kind of girl. You know that kind of woman. She's beautiful, exceptional-looking. She dresses down.
She dresses up. I'm that kind of woman now. Can someone hear my plea? Anyone, anyone? Anyone out there? All I ever wanted was for my mother to tell me how much she loved me, how proud she was of me, and she didn't. Still doesn't to this day. And I hate violence of any kind, even in films. I still believe in what Walt Disney proclaimed. It is my mantra still to this day. I believe in family values. I guess it is the principle behind it. Norms and values. Growing up with norms and values. A kind of belief system, even though I did go to Sunday School, and memorise Bible verses, and was indoctrinated into religion by the Union Congregational Church,(I'm not religious anymore, although I still pray, still meditate.
I still believe in reconciliation, and as such there is evil in the world, but there is also the greater good). Anyway, I am much more of a spiritual person now, from an early age I believed in angels. Truth for some, but not truth for all. I believe in the qualities of a good Christian, Brahmin, Yogi, Hindu, Muslim, Lutheran, Baptist, Methodist, and Catholic. All religions hold truth at the cornerstones of their foundation. So, instead of making war, think instead (this is for all the world leaders, mothers, fathers, sons, and daughters out there), make peace (keep the peace in the house, reconcile your differences, sit at the table and break bread, talk about your day, don't isolate yourself from either your family, or your community). Be kind.
You can kill with kindness you know. Today that person could be your enemy, tomorrow (as the ancients, prophets, saints, angels say) that same enemy could be your friend. Money and wealth won't make you beautiful. Inner beauty, understanding and understanding devotion to others less fortunate than yourself, the marginalised, downtrodden, those living in poverty-stricken areas in dire straits give them your peace too, and something to eat. The game of life is made up of winners and losers. The loser always forgets about the lesson that they have learned. The winner takes it all. Always remember it is how you play the game. Life is precious. People are precious too. We are only human at the end of the day.
Once, they said that someday technology will surpass humanity. Code breakers, the women and men who serve countries around the world, and who are willing to sacrifice their lives for millions of people). I think also of scientists like Sir Isaac Newton, Niels Bohr, Max Planck, Pavlov, Albert Einstein, Marie Curie (twice-winner) of the Nobel Prize. I think of researchers dealing with computers, information communication technology, indigenous knowledge systems, the great digital divide between the haves and the have nots (first world countries and third world countries). I think of intellectuals like Pliny the Elder, Aristotle, Hippocrates, Homer, and Plato. Isn't every intellectual an authority on philosophy, education.
Subjects as diverse and varied (Leonardo da Vinci, Michelangelo), as the holistic vision of an educationalist, community leader, humanist, activist, volunteer, just as much as a person can be plumber, he can also be a storyteller (everybody has a story to tell), and a poet. His name can be Yusuf Agherdien, Ambrose Cato George, and Shaheed Hendricks (the writers of the book South End: As We Knew It, although District Six in Cape Town is more well-known when it comes to the promulgation of the Group Areas Act). They can even be the curator, and a writer-visionary-maverick of the world-famous museum, the South End Museum, that has its roots in Saint Helena. An island in the middle of the ocean, that could only in the past be reached by a Royal Mail Ship that sailed from Cape Town to Saint Helena. Are we still slaves, our minds enslaved?
Enslaved by oppression and racism, prejudice and gangsterism, the abuse of alcohol and mental cruelty? It has become a global phenomenon. It has become a buzzword. In my mind, we are all then victims of circumstance, of trauma, of incidents that happened in our childhood. And yes, we fall prey to evil deeds, and evil thoughts, we sin, and sometimes we pray and ask for forgiveness, and sometimes we don't. We don't learn the lesson; we would rather abscond. Go our own way. For some of us, this is all we know. Running away from loss and grief, denial and instigation, and when we do that we are motivated by our own fear, anxiety, even insanity (which means two things, break from reality, or non-reality).
When you're in high school all you want to do is hang with the popular crowd, go out with the most popular boy in school, obtain high marks, achieve on the sports field and inside the classroom. I was an obsessive-compulsive achiever, and the only people I wanted to impress were the women in my family. The women make babies, and stay at home, cook and clean, raise their family, but in my world the husband was always marrying the mistress.We know the affect that climate change has had on the seasons, harvests, running water, rain, sanitation, and it spells disaster in all areas. Floods, tornadoes, tsunamis, storms, drought which affects our farmers, and particular our agriculture all over the world. I digress.
I come back to those two words again. Global phenomenon. We are reaching a climatic stage of events in world history. Ask yourself these questions, think about them, ponder them as you would any project that is highly creative, and imaginative, that needs you to focus, and concentrate. Put all your energies into it, as you would your children's lives, and your husband's or wife's welfare. What is your legacy, will it be hidden from view, or be there for all to see? What is your calling, your purpose in life, what are you extremely passionate about (I must have asked myself these questions thousands of times, and so, no, I'm not exaggerating)? What are your empirical dreams, lofty goals, pre-imminent plans? Are you concerned about the spiritual welfare of others, as I am?