Best mayor ever – meeting Jón Gnarr
In 2010, Jon Gnarr—an actor, comedian, and punk-inspired artist of sorts—was elected mayor of Iceland's largest city on The Best Party ticket.
Jón's political platform included promises of "free towels in all swimming pools, a polar bear for the Reykjavík zoo, all kinds of things for weaklings, Disneyland in the capital's suburbia, a sustainable 'drug-free' Althing by 2020, transparent corruption, etc…" His gonzo approach to campaigning and governing made him world famous. He's here to take your questions.
Gnarr, who took over Reykjavik shortly after the total collapse of Iceland's banks, is a prominent supporter of gay rights, peace activist, and fan of The Wire. His new book Gnarr! tells the story of his unlikely rise to political office. Noam Chomsky declared Gnarr "my favorite mayor." He has also won plaudits from Lady Gaga and Bjork. Here is a small portion of Gnarr's 2014 New Year's address:
Some people believe Jesus really existed. Others do not believe that. I think that maybe 70% of his story is exaggeration, misinterpretation or even pure fabrication.
Maybe Jesus was a Chinese Taoist that arrived to Galilee via the Silk Route? Maybe he was a slave. I do not believe that he performed any miracles. I think it's likelier that he was gay. It maybe doesn't make a big difference. His story is still important. It is about a nobody who starts speaking up in a society that's controlled by bullies. And even though the bullies have, through the course of history, changed the story and falsified facts to make themselves look better, it still retains a core of truth. The story of Jesus is the story of the battle between good and evil. It is the same story as the one in Star Wars, Matrix or Lord of the Rings. Jesus is as much of a Luke Skywalker as he is a Neo or Frodo…
Just like the Terminator, Jesus promised, in the end, that he would be back. But unlike the Terminator, he hasn't made good on his word. Not yet. Or has he? Maybe he's back. Maybe he's in isolation in a US prison, a repressed woman in Saudi Arabia or under house arrest in China. Or maybe he's a persecuted homosexual in Russia.
Yesterday was Jon Gnarr's last day as mayor of Reykjavik. Thursday night, he will appear at The Strand bookstore in Manhattan for a conversation and Q&A with yours truly (Hamilton). But today, in his first day as a non-mayor, he is here to answer questions from you, the Gawker readers of America, Iceland, and the rest of the world. Quite thoughtful of him.
Jon will begin answering questions at 2 p.m. Eastern time. Put your questions for him in the discussion section below!
No longer mayor of Reykjavik
Reykjavik mayor Jón Gnarr decked out as Obi-Wan Kenobi at a political event in Reykjavik, Iceland. Credit: Sigtryggur Johannsson/Reuters
"Welcome to the revolution!" he declared. Like much of what he says, it was tongue-in-cheek. Maybe.
Four years later, Gnarr has retired, having served a single term. He's written a book and is trying to figure out what to do next.
Gnarr used to be a punk rocker — an anarchist too, and one of Iceland's best-known comedians. His campaign for mayor was an extended piece of performance art that morphed into a real-life show, "right after I got elected," he says.
He became mayor at a time of desperation for many of Reykjavik's residents. The 2008 global meltdown had hit Iceland harder than just about anywhere else. Three major banks had collapsed, the government was bankrupt and overnight, people found themselves knee-deep in debt, their savings wiped out.
So they voted for a man who made ridiculous campaign promises that no-one expected him to keep: promises about additions to the city's zoo and swimming pools, and most poignantly, a pledge to eliminate all debt.   
Gnarr's political party — a new one — was made up mainly of artists and musicians: Besti flokkurinn means "Best Party." Part of the name's appeal was the pun in English ("I was at the best party last night"). The wordplay doesn't work in Icelandic, but Gnarr says most people got the joke anyway.
Once elected, Gnarr immediately ran into problems. There were insults from real politicians, who told him he was "incapable of doing my job, I'm not qualified, and I'm a clown."
They tried to show him up, Gnarr says, by using the densest possible bureaucratese.
"I mastered the Icelandic language very well; I'm very good at Icelandic," he says. "But in Iceland, like in many other countries, the political culture has evolved into some sort of subculture with a different language. They have terms and words that ordinary people just don't understand."
Gnarr and his Best Party colleagues countered this way of talking by satirizing it — to the point of absurdity.
They came up with fake initiatives — outrageously condescending ones that were supposed to show how much they cared about certain groups, like the disabled and women.
"I openly said that we were willing to listen to women, and that we would even have meetings with women," says Gnarr, fighting laughter. "We would record everything that they would have to say, so that future generations could listen to it."
Gnarr knew he was treading a fine line, but most people seemed to get what he was up to.
"Sometimes I would sound ridiculous, but I'm harmless," he says.
There are some of Reykjavik's residents who wanted him to be a little less harmless, a little more Rage Against the Machine.
But that was never Gnarr's revolution. Yes, he was tapping into the outrage at the political and business cabal that had ruled Iceland.  His response was to poke fun at it — to show it up as irresponsible — and leave Icelandic voters in a better position to make more informed choices next time.
And, funnily enough, this anarchist high-school dropout is now regarded as having brought much-needed stability to the mayor's office.
He generally didn't interfere with the day-to-day running of Reykjavik — he left that to city managers. Instead, he pushed hard on issues like gay rights and improving public spaces, while also overseeing painful budget cuts.
Most refreshing for many was his refusal to run for a second term.
Leaving politics has allowed Gnarr to write a book and visit the United States. His first time in the US was in 1989. People would ask where he was from. His reply didn't help. "They didn't have a clue — they didn't know what Iceland was," he says. "But nowadays when I'm somewhere and being asked where I'm from and I say Iceland, and people say 'Ah! Björk.'"
Björk, perhaps inevitably, is a close friend of Gnarr's. And as well-known as she is around the world, Gnarr is also also becoming a sort of global cultural ambassador for Iceland.
He jokes that the country should rename itself Björkland, in recognition of its artistic riches.
"Once I was in a radio debate with the former mayor, and she said that we were just a bunch of artists," he says. "She spoke of artists like some sub-humans, like people who can't pay their bills or organize their daily life or something. That made me very angry. And I said what is this country of ours famous for if not for art and artists? From the very beginnings with the Sagas, and now especially with music, Iceland is world-known for its music and its musicians."
It's not clear even to Gnarr what's next for him. He says he's still trying to make sense of his four years in power.
He's none too happy with the results of Reykjavik's recent elections. Young voters stayed away from the polls, his political allies didn't do well, while a party that opposes the construction of what would be Reykjavik's first mosque did do well.   
Gnarr's only plans for now are, as you might expect, out of left field.
"I will definitely go to Texas," he says. "But I'm not sure what I'm going to do there. I have noticed that many of my followers on Facebook are from Texas. So I'll definitely have to go there and talk to the Texans."
Sitting mayors in the Lone Star State facing re-election: you have been warned.
First published in PRI, Iceland
Post scriptum:
Do-it-yourself democracy: a manifesto by Jon Gnarr
1. Send in the clowns
"Without a robust sense of humour, I'd probably be in an asylum right now.  If you don't have a sense of humour, you've got problems. It is as vital as emotional intelligence but it's often derided. So, to be one step ahead, you'll need humour."
2. Participate
"You don't need to be a politician to have the right to participate in political life. You don't need special training or any special skills. We've neglected democracy, we haven't been paying attention and we've let ourselves get taken for a ride."
3. Have fun
"As soon as something is no longer fun, it's worthless, pointless and sick. That's what's happened with politics. We're so focused on success that we've forgotten how to enjoy things.  It's high time we got involved because we want to have fun."
4. Become an anarchist
"Anarchy and peace, that's what  I long for. Anarchy is the only way to a classless society, a mutually supportive society that respects the freedom of the individual. But this must be peaceful: violence is the dark side of human coexistence."
5. Think slowly
"To save democracy, politics must attract a wider range of people. We need scientists, punks, artists, ordinary people who think slowly rather than quickly; shy people, stutterers,  the overweight and the disabled. Above all, young people."
6. Take responsibility
"It's pretty simple – you need a little imagination and some courage, and the rest follows. What bugs you? What's wrong? Found your own political party or join one you respect and lend a hand. But be prepared to invest a bit of time and make sacrifices."
7. Keep it simple
"During the Reykjavik elections, the main parties took out glossy adverts in the main newspapers.  The slogans were devised by advertising agencies, the usual blah-blah-blah about home, garden, and family. Our advert appeared in the classified section of a greasy rag: 'The Best Party is looking for men and women who want to change things.' We were almost overwhelmed by the number of replies."
8. Watch 'The Wire'
"What else are you going to talk about with your coalition partners – socialism?"
9. Give peace a chance
"I've set myself the goal of making Reykjavik the 'City of Peace'. It depends on every individual. You can't be working for a peace camp in the Middle East during the day and then in the evening have an argument with your family over the phone."
10. Make your city hip and cool!
"What is hip and cool? Roughly the opposite of stupid and narrow-minded."
Let's play the squid game: but we play for our planet this time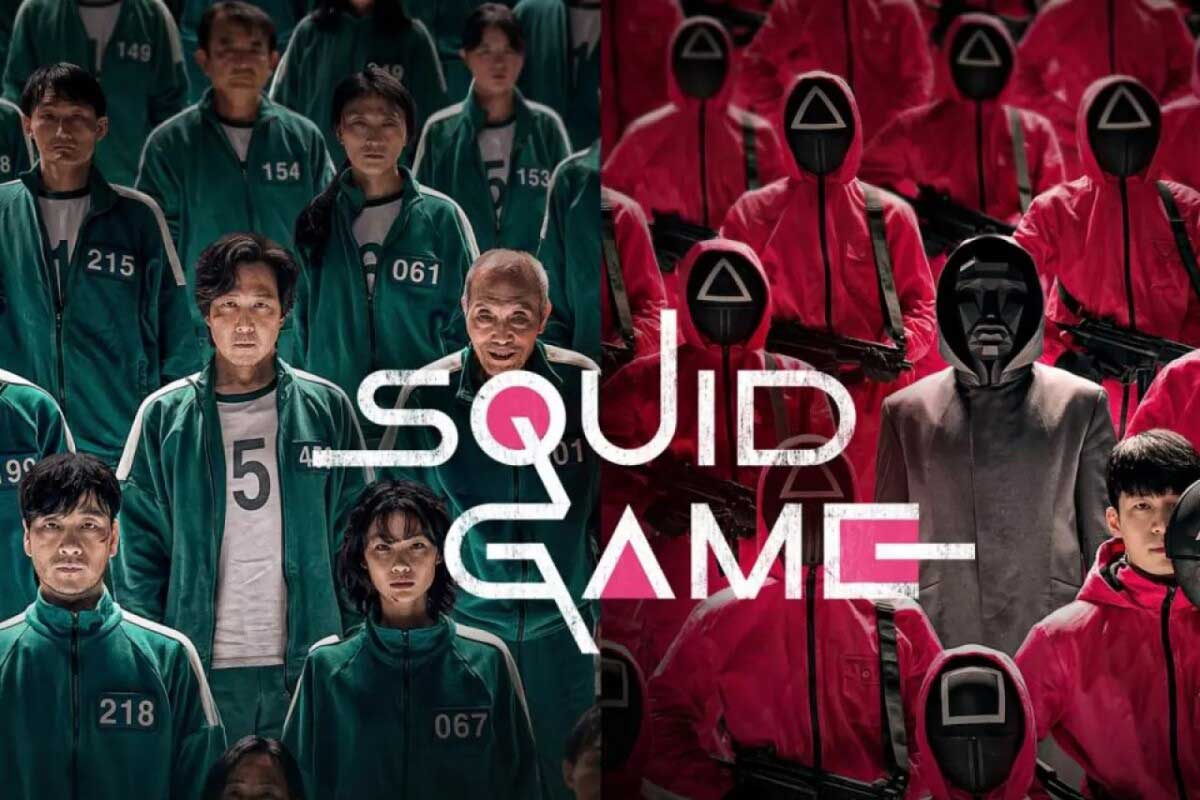 Squid game is a current Netflix's trend series and no one can escape from its influence. The world has Squid game fever now and there are a lot of people who want to partake and experience being in these games. People are lining up to try the popular games in the show and the Squid game's challenges are piling up in social media and YouTube. This show is climbing up to the first place and achieving global popularity.
In the Squid game, the people who have debts are trying hard in playing the children's games to win the billion-prize money but the punishment is death. The struggle and the poverty are focused in this series. Besides, it highlights the greed of the people and how it can awaken the devil's side of human beings. The friendships, sympathy and care can be destroyed easily because of the greed for surviving and money. Apparently, this show is giving a special taste to the audience by the direct approach about our society and socioeconomic conditions. Therefore, it is no wonder that this gains a lot of popularity and becomes Netflix's most-watched series in history.
Since Squid game wave is striking hard, people are addicted to the show and their willingness to try out the games of this show are unstoppable. So, this time can these passionate audiences participate in the Squid game competition for the sake of our planet? Nowadays, the state of our planet is serious and encountering a plethora of threats; pollution of air and water, ozone layer depletion, climate change, rising sea levels, land degradation, deforestation, loss of biodiversity and so on.
Due to these environmental concerns, a lot of groups are rising up to spread awareness within the public. These socially conscious groups around the world try hard to inform how the single action of the people can impact the earth. Not only to protect the environment but also to reduce the existing environmental issues, the people from different backgrounds, societies and places have to work together. Although plenty of people are now concerned for their home planet and searching for the answer to solve these issues, educating the public to increase more awareness and attention still needs more room to develop.
To promote environmental awareness and actions to help our planet, the growth of the Squid game can play a perfect role. The unbeatable amount of Squid games addicted fans who are also concerned for the state of the planet can be used in encouraging the public more for the current issues of the earth. Let them play these trend games that they are dying to play and at the same time, the promotion for the actions to preserve the earth will be done.
Creating the competition which inspire Squid game series for our home planet
Type of games and the Rules
Just like in the Squid game series, in this competition, there will be traditional children's games which were popular in the past. But this time, the games will be collected from various countries. Therefore, the contestants can experience various cultures, explore new things and as a consequence, they will feel connected to each other. Besides these traditional games, there will be games that can help to reduce the carbon footprints such as planting the trees as much as they can in the given time, creating innovative staffs by recycling or reusing the materials and so on. The prime rule for this competition is that the player cannot quit till the game ends and they will have to agree to take the punishment no matter what. And manipulation to each other is not allowed and all the players will be equally treated while in the games.
Host and sponsors
The international organizations such as WWF, IUCN, UNESCO, UN, ASEAN, ADB, etc can be the host in this game. Since these organizations are helping to identify the environmental problems and supporting the protection, they can be the best candidate to be a host in the competition. Along with them, the big corporations who are embracing sustainability can be the sponsors, in other words, they will take the role of VIPs just like in the Squid game series. As the businesses can make greater profits and create better images by considering the economy, social and environment in operating their businesses. Being the sponsors in this game will help them in implementing the better CSR programs and pursuing sustainability. This is one of the best ways to acquire the public's attention, also loyal customers and as a result, their brand image and competitive advantage will also be improved.
Players
Who will get the invitation for this game?
A group of socially conscious, young generations and also the people who want to experience the games can be the players in this competition. Most of the youths are worried about the future of the planet and they are concerned about the impacts of the environmental issues. They want to change their lifestyles to be more environmentally friendly compared to the older generations. Due to this competition, the adults can have a chance to remember their nostalgic childhood times and the young can experience these old games while they can make effective things for the planet.
Prize
The prize is one of the incentives to stimulate the people to play in this game. The bitter truth is one of the powerful incentives is money. A group of winners will get the money to invest in the environmental projects. Frankly, to protect our environment and planet, billion dollars is one of the requirements.
Punishment
As the players are competing for the sake of the earth, the punishment will definitely not be death. But instead, the players who will get eliminated from the games will have to spend their times at the special place for several days. That special place is located in one of the biggest landfill sites. Losers of this competition have to work in that place and they will have to help in the disposal services.
To conclude, if this competition actually happens in the future, it will bring certain benefits for the environment, society and businesses. So, why do not we inspire this current most-watched series "Squid game" to spread awareness and encourage the people to save the planet, Earth. Let's give a chance for the people to play in their favorite childhood's games, be green and save our home.
Climate change and global challenges
The whole world has been severely affected by climate change and the Covid-19 epidemic. The natural character of the whole world has also changed due to the rise in global temperature. Given the current situation, all the people of the world are in a state of panic about the horrors of the coronavirus. The world has been devastated by hundreds of disasters since the 1960s. More than 50 million people have become destitute. Many people have died. And most of the disasters are accompanied by constant climate change.
In 2020, 4 crore people became homeless due to deteriorating weather and climate change. At the same time, the adverse effects of the weather are becoming more extreme due to climate change from this year. This year it will break the record and stand at 5 crore. Many people have to leave their country. This number is double the current refugee population in the world. Not just any particular country or people, people all over the world are facing the harmful effects of climate change. Especially in the last 20 years, this effect has spread from Asia, Europe, Africa to the Americas.
Increasing use of fossil fuels is warming the weather, forcing more people to flee their homes due to unexpected floods or storms. Besides, factors like crop damage and drought are also making this trend more evident. Politicians in rich countries are fearful of increasing pressure on their country's infrastructure due to the influx of environmental refugees from other countries.
Carbon emissions play the biggest role in climate change. Low-income countries are also deprived of 100 billion a year in promised compensation for carbon emissions. Asia has the highest number of people displaced due to environmental reasons. In countries such as China, India, Bangladesh, Vietnam, the Philippines and Indonesia, millions of people live in low-lying coastal areas or in delta-adjacent areas. More and more people are at risk of flooding due to population growth and urbanization, and the rapid rise in sea level is being added to this.
People have already witnessed extreme weather, drought or heavy rains, cyclones. That is to say, the destructive form of climate and nature is gradually becoming manifest. Mankind is being blamed for this hostile behavior of nature. People are taking care of nature in many ways. Rivers are being occupied and the mountains are being cut indiscriminately. Houses are being built on agricultural land. In this way, oppression on nature is going on in various ways, due to which nature is becoming hostile. We are ruining all our own achievements. As a result, there has been severe inflammation.
The world's population is constantly growing. There is no end to the discussion and criticism about population growth. It is time to take stock of what new steps can be taken or how human suffering can be reduced. With the increase in population, new problems have been added. It may seem unbelievable but it is true that every day around 25,000 people in the world die due to eating habits and malnutrition. In addition, the world is facing many adverse reactions including shortage of potable water, air toxicity, depletion of resources, housing problems and the destruction of the Ozone layer.
At the root of this is population growth. The temperature in the capital Dhaka has risen due to rapid population growth. A study has identified 25 high-risk areas in Dhaka as a result of rising temperatures. These areas have been named 'Hit Island'. The performance of the people of this area is decreasing day by day with the increase of various diseases.
Assistance is needed to increase the capacity of CVF countries to deal with the dual threat of epidemics and disasters, especially those affected by the increased frequency of climate-related disasters. Climate-risk countries contribute the least to global greenhouse gas emissions, but they suffer the most. 2021 is a very important year for climate issues as the United States returns to the Paris Agreement. The COP-26 conference on climate change in Scotland next November is expected to yield some good results on climate change. The main goal of COP-26 is to address the impact of climate change and to educate the world about its harmful effects. Bangladesh has also participated in this climate change prevention project.
In ancient times there was a close relationship between man and nature. Ever since man came in contact with civilization, he has learned to strike at nature. Over time, man began to wreak havoc on nature. The problem of environmental pollution is increasing day by day. The trees were not spared from the victims of cruelty. As a result, fear is constantly concentrated in our habitable world. We look for different ways to get rid of it. But if we let nature be like that, we would not have to suffer this consequence in our lifetime.
Blinded by the fascination of speed, people have cut down the forest and set up houses, sometimes they have driven away the animals there. In recent times, mountains are being cut down and forests are being cleared somewhere. Deforestation is endangering the lives of many people. Even though the seasons are changing, these incidents add to our anxiety. But trees can be very resistant to prevent global warming. If the environment does not survive, the problems of the world will intensify. Animals, human beings will face loss of everything. The main reason is the indifference of the people.
A closer look reveals that this apathy has a significant effect on the depraved market economy. Rivers, hills, soils, forests are all instruments of income growth in the eyes of that market. In order to earn income from these sources, natural resources are being destroyed, centuries-old trees are losing their lives or the source of the boundless beauty of nature is being endangered. In the past, there was a connection between man and nature, which is why in many places forests have survived because those who grew up in contact with plants can realize the contact with nature by finding ways to do the necessary work without harming the plants.
Climate change is responsible for recent disasters. We have to fight hard to save the world from increasing global warming. World leaders must take strong action, including global initiatives, to leave a sustainable future for the next generation. The international community has a special responsibility to assist countries at risk of climate change in their adaptation and mitigation efforts.
It's not fair to single out the five countries in the Greta Thunberg UN children-climate case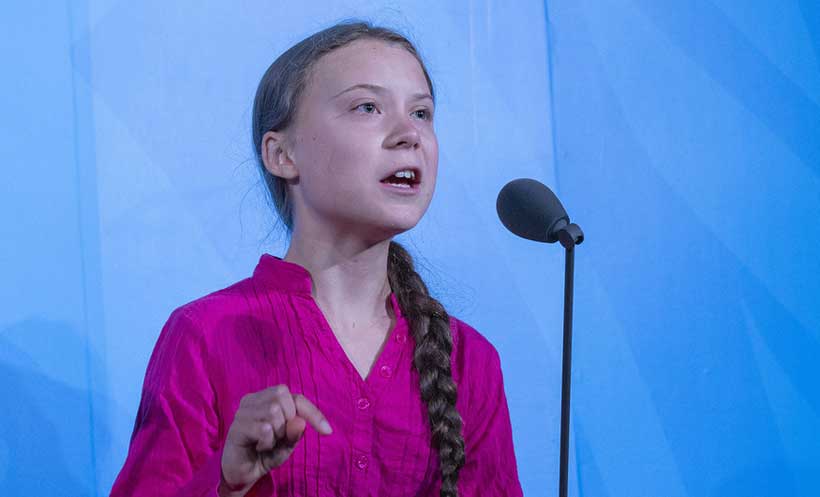 The Greta Thunberg UN case decision just came out today. You might remember that back in 2019, Greta and other children brought a headline case before the UN to prove that climate change affects children's rights, and it's a hard issue of law and rights — something that has been long resisted in the area of human rights law when it comes to the environment. The environment has always been one of those peripheral issues for human rights law and that's why today's decision is groundbreaking. In a historic ruling that came out today, the UN Child Rights Committee has found that a State party can be held responsible for the negative impact of its carbon emissions on the rights of children both within and outside its territory.
The countries that are bearing the international public slap in the face in this case, however, (Argentina, Brazil, France, Germany, and Turkey) are not the biggest emitters and polluters. They were selected as a target of the case not for the worst climate impacts, but simply because they have ratified the additional Protocol of the UN Child Rights Convention, so a case against them can be brought; the biggest emitters haven't. So it's a bit like a "catch whoever you can", and that should be born in mind in the discussion.
The countries in the UN Greta case are the classical international law countries (Europe and Latin America) who have agreed that their human rights practices can be reviewed and challenged. The biggest carbon emitters, on the other hand, haven't agreed to accept cases.The US hasn't even ratified the Child Rights Convention, as the only country in the world, let alone the Additional Protocol for direct cases.
The case is very important as a test case and one which develops the nexus between human rights law and climate. It develops the principles of the reasoning and the legal parameters — that's the take-away. We should remember that the five singled out countries are not the bad guys when it comes to climate change.