Best mayor ever – meeting Jón Gnarr
In 2010, Jon Gnarr—an actor, comedian, and punk-inspired artist of sorts—was elected mayor of Iceland's largest city on The Best Party ticket.
Jón's political platform included promises of "free towels in all swimming pools, a polar bear for the Reykjavík zoo, all kinds of things for weaklings, Disneyland in the capital's suburbia, a sustainable 'drug-free' Althing by 2020, transparent corruption, etc…" His gonzo approach to campaigning and governing made him world famous. He's here to take your questions.
Gnarr, who took over Reykjavik shortly after the total collapse of Iceland's banks, is a prominent supporter of gay rights, peace activist, and fan of The Wire. His new book Gnarr! tells the story of his unlikely rise to political office. Noam Chomsky declared Gnarr "my favorite mayor." He has also won plaudits from Lady Gaga and Bjork. Here is a small portion of Gnarr's 2014 New Year's address:
Some people believe Jesus really existed. Others do not believe that. I think that maybe 70% of his story is exaggeration, misinterpretation or even pure fabrication.
Maybe Jesus was a Chinese Taoist that arrived to Galilee via the Silk Route? Maybe he was a slave. I do not believe that he performed any miracles. I think it's likelier that he was gay. It maybe doesn't make a big difference. His story is still important. It is about a nobody who starts speaking up in a society that's controlled by bullies. And even though the bullies have, through the course of history, changed the story and falsified facts to make themselves look better, it still retains a core of truth. The story of Jesus is the story of the battle between good and evil. It is the same story as the one in Star Wars, Matrix or Lord of the Rings. Jesus is as much of a Luke Skywalker as he is a Neo or Frodo…
Just like the Terminator, Jesus promised, in the end, that he would be back. But unlike the Terminator, he hasn't made good on his word. Not yet. Or has he? Maybe he's back. Maybe he's in isolation in a US prison, a repressed woman in Saudi Arabia or under house arrest in China. Or maybe he's a persecuted homosexual in Russia.
Yesterday was Jon Gnarr's last day as mayor of Reykjavik. Thursday night, he will appear at The Strand bookstore in Manhattan for a conversation and Q&A with yours truly (Hamilton). But today, in his first day as a non-mayor, he is here to answer questions from you, the Gawker readers of America, Iceland, and the rest of the world. Quite thoughtful of him.
Jon will begin answering questions at 2 p.m. Eastern time. Put your questions for him in the discussion section below!
No longer mayor of Reykjavik
Reykjavik mayor Jón Gnarr decked out as Obi-Wan Kenobi at a political event in Reykjavik, Iceland. Credit: Sigtryggur Johannsson/Reuters
"Welcome to the revolution!" he declared. Like much of what he says, it was tongue-in-cheek. Maybe.
Four years later, Gnarr has retired, having served a single term. He's written a book and is trying to figure out what to do next.
Gnarr used to be a punk rocker — an anarchist too, and one of Iceland's best-known comedians. His campaign for mayor was an extended piece of performance art that morphed into a real-life show, "right after I got elected," he says.
He became mayor at a time of desperation for many of Reykjavik's residents. The 2008 global meltdown had hit Iceland harder than just about anywhere else. Three major banks had collapsed, the government was bankrupt and overnight, people found themselves knee-deep in debt, their savings wiped out.
So they voted for a man who made ridiculous campaign promises that no-one expected him to keep: promises about additions to the city's zoo and swimming pools, and most poignantly, a pledge to eliminate all debt.   
Gnarr's political party — a new one — was made up mainly of artists and musicians: Besti flokkurinn means "Best Party." Part of the name's appeal was the pun in English ("I was at the best party last night"). The wordplay doesn't work in Icelandic, but Gnarr says most people got the joke anyway.
Once elected, Gnarr immediately ran into problems. There were insults from real politicians, who told him he was "incapable of doing my job, I'm not qualified, and I'm a clown."
They tried to show him up, Gnarr says, by using the densest possible bureaucratese.
"I mastered the Icelandic language very well; I'm very good at Icelandic," he says. "But in Iceland, like in many other countries, the political culture has evolved into some sort of subculture with a different language. They have terms and words that ordinary people just don't understand."
Gnarr and his Best Party colleagues countered this way of talking by satirizing it — to the point of absurdity.
They came up with fake initiatives — outrageously condescending ones that were supposed to show how much they cared about certain groups, like the disabled and women.
"I openly said that we were willing to listen to women, and that we would even have meetings with women," says Gnarr, fighting laughter. "We would record everything that they would have to say, so that future generations could listen to it."
Gnarr knew he was treading a fine line, but most people seemed to get what he was up to.
"Sometimes I would sound ridiculous, but I'm harmless," he says.
There are some of Reykjavik's residents who wanted him to be a little less harmless, a little more Rage Against the Machine.
But that was never Gnarr's revolution. Yes, he was tapping into the outrage at the political and business cabal that had ruled Iceland.  His response was to poke fun at it — to show it up as irresponsible — and leave Icelandic voters in a better position to make more informed choices next time.
And, funnily enough, this anarchist high-school dropout is now regarded as having brought much-needed stability to the mayor's office.
He generally didn't interfere with the day-to-day running of Reykjavik — he left that to city managers. Instead, he pushed hard on issues like gay rights and improving public spaces, while also overseeing painful budget cuts.
Most refreshing for many was his refusal to run for a second term.
Leaving politics has allowed Gnarr to write a book and visit the United States. His first time in the US was in 1989. People would ask where he was from. His reply didn't help. "They didn't have a clue — they didn't know what Iceland was," he says. "But nowadays when I'm somewhere and being asked where I'm from and I say Iceland, and people say 'Ah! Björk.'"
Björk, perhaps inevitably, is a close friend of Gnarr's. And as well-known as she is around the world, Gnarr is also also becoming a sort of global cultural ambassador for Iceland.
He jokes that the country should rename itself Björkland, in recognition of its artistic riches.
"Once I was in a radio debate with the former mayor, and she said that we were just a bunch of artists," he says. "She spoke of artists like some sub-humans, like people who can't pay their bills or organize their daily life or something. That made me very angry. And I said what is this country of ours famous for if not for art and artists? From the very beginnings with the Sagas, and now especially with music, Iceland is world-known for its music and its musicians."
It's not clear even to Gnarr what's next for him. He says he's still trying to make sense of his four years in power.
He's none too happy with the results of Reykjavik's recent elections. Young voters stayed away from the polls, his political allies didn't do well, while a party that opposes the construction of what would be Reykjavik's first mosque did do well.   
Gnarr's only plans for now are, as you might expect, out of left field.
"I will definitely go to Texas," he says. "But I'm not sure what I'm going to do there. I have noticed that many of my followers on Facebook are from Texas. So I'll definitely have to go there and talk to the Texans."
Sitting mayors in the Lone Star State facing re-election: you have been warned.
First published in PRI, Iceland
Post scriptum:
Do-it-yourself democracy: a manifesto by Jon Gnarr
1. Send in the clowns
"Without a robust sense of humour, I'd probably be in an asylum right now.  If you don't have a sense of humour, you've got problems. It is as vital as emotional intelligence but it's often derided. So, to be one step ahead, you'll need humour."
2. Participate
"You don't need to be a politician to have the right to participate in political life. You don't need special training or any special skills. We've neglected democracy, we haven't been paying attention and we've let ourselves get taken for a ride."
3. Have fun
"As soon as something is no longer fun, it's worthless, pointless and sick. That's what's happened with politics. We're so focused on success that we've forgotten how to enjoy things.  It's high time we got involved because we want to have fun."
4. Become an anarchist
"Anarchy and peace, that's what  I long for. Anarchy is the only way to a classless society, a mutually supportive society that respects the freedom of the individual. But this must be peaceful: violence is the dark side of human coexistence."
5. Think slowly
"To save democracy, politics must attract a wider range of people. We need scientists, punks, artists, ordinary people who think slowly rather than quickly; shy people, stutterers,  the overweight and the disabled. Above all, young people."
6. Take responsibility
"It's pretty simple – you need a little imagination and some courage, and the rest follows. What bugs you? What's wrong? Found your own political party or join one you respect and lend a hand. But be prepared to invest a bit of time and make sacrifices."
7. Keep it simple
"During the Reykjavik elections, the main parties took out glossy adverts in the main newspapers.  The slogans were devised by advertising agencies, the usual blah-blah-blah about home, garden, and family. Our advert appeared in the classified section of a greasy rag: 'The Best Party is looking for men and women who want to change things.' We were almost overwhelmed by the number of replies."
8. Watch 'The Wire'
"What else are you going to talk about with your coalition partners – socialism?"
9. Give peace a chance
"I've set myself the goal of making Reykjavik the 'City of Peace'. It depends on every individual. You can't be working for a peace camp in the Middle East during the day and then in the evening have an argument with your family over the phone."
10. Make your city hip and cool!
"What is hip and cool? Roughly the opposite of stupid and narrow-minded."
Thwarting Trump on Climate Change Denial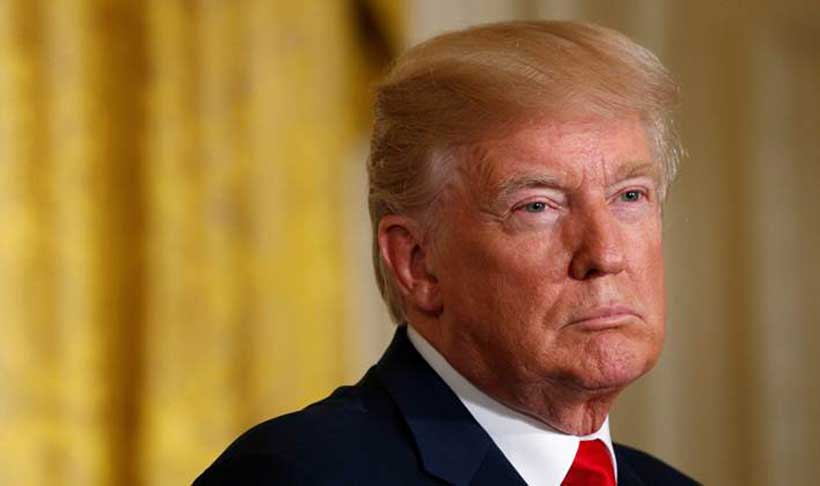 We now have the remarkable convenience of the internal combustion engine, and also its noise and chaos and emissions to energize climate change.  Burning fossil fuels has put us on planet Titanic …
The doomsday clock remains at a critical two minutes to midnight, the 'new abnormal,' spelling future disaster, and we will continue to be like the "Titanic, ignoring the iceberg ahead, enjoying the fine food and music," to quote former California governor Jerry Brown.  He is now the executive chairman of the Bulletin of Atomic Scientists, the organization behind the clock.  This year climate change is cited as a major cause; it was the principal reason in 2012 and 2014.
The U.S. 'National Climate Assessment' last November did not mince words when it noted, "The evidence of human-caused climate change is overwhelming … the impacts of climate change are intensifying across the country."  The report mandated by Congress and affirmed by science agencies of the government was repudiated by President Trump:  "I do not believe it," was his blunt response.  Mr. Trump religiously opposes climate change, believing it to be a natural phenomenon that will reverse itself also naturally.  About the current administration, one prominent scientist, the president of the Woods Hole Research Center, was quoted in Science as saying, "They're in la-la-land." Science has labeled the inaction, the policy breakdown of the year.
Sadly this la-la-land is not harmless as tell-tale signs of the exacerbation of weather events are already here:  Hurricanes intensify quickly, then move slowly shedding unprecedented amounts of rain.  It happened with Harvey over Houston in 2017, and with Florence over North Carolina in 2018.  That overall temperature in the oceans is breaking new records is one good reason.
The 1.5C report from the Intergovernmental Panel on Climate Change has given us, on the safe side, a 12-year window in which to start reducing emissions, to try to achieve neutral balance by mid-century, or eventually a self-reinforcing feedback loop will lead to uncontrollable warming and a "Hothouse Earth."  If   we cannot expect any policy initiatives from this administration, can changes in individual behaviors help?  Apparently yes, and it is within our power to address two major CO2 sources:
Carbon capture from the atmosphere is difficult and expensive.  A better alternative might be to remove it at the source.  That means at power stations and factories, and there are new processes offering hope.  However, most carbon emission comes from transportation, and it points to a future of electric cars using electricity from CO2 scrubbed power stations.  The choice of car is clearly up to us.
Another avenue of individual involvement is dietary change for a sustainable future — in itself clearly at odds with the zealous consumption of meat in rich countries.  Ruminants release methane through belching as food passes through their several stomachs.  Over their agricultural cycle, cattle alone emit 270,000 tonnes of greenhouse gas per tonne of protein, many times more than poultry.  As Bill Gates has observed if cows were a country, they would rank third in greenhouse gas emissions.
There is another way to look at it.  One can translate a kilo of different food sources into the number of car miles driven.  Lamb is definitely the worst at 91 miles followed by beef at 63.  Bad news for vegetarians, cheese comes in at 31 miles.  It is followed by pork (28), turkey (25), chicken (16), nuts (5) and lentils (2).  Imagine if dietary habits changed from beef to lentils, even once a week would make an enormous difference.  Also chicken, turkey and pork are reasonable substitutes as cutting out beef and lamb is clearly critical.  By the way, Indian food has delicious lentil recipes.
Scientists may soon have other intriguing possibilities, including lab-grown meat, that is if the current Beyond Burger type bean substitutes do not quite make the taste test.  Then there are crickets!  They happen to be an excellent source of protein offering more per pound than beef, and their production leaves a tiny ecological footprint in comparison.  Ground up into powder, this protein can be added to flour or other foods, and it is available.  Kernza is a perennial grain and a substitute for wheat and corn but without their annual tilling which robs the soil of nutrients and also causes erosion.  There is also a new oil made from algae.  Sourced originally from the sap of a German chestnut tree, it has been developed further to yield more oil, and is being sold under the name Thrive.  With a neutral taste and high smoke point, it makes an excellent substitute for the environmentally destructive palm oil, where plantations have ravaged forests in Indonesia and imperiled orangutans.
Personal choices can make a huge difference, including walking whenever possible for short distances instead of driving — mostly it's just habit.  Bicycles, tricycles and push scooters are all out there, including some with electrical power assist.
Yes, there are options available to cut back our contributions to climate change; they require changes in habits and tastes, perhaps difficult, but we will have to eventually if we are not to leave behind a raging planet for future generations.  Meanwhile, the young in Europe have been marching in their tens of thousands to draw attention to the issue, and it cannot hurt to do likewise.
Eye in the sky: Using satellites to better manage natural resources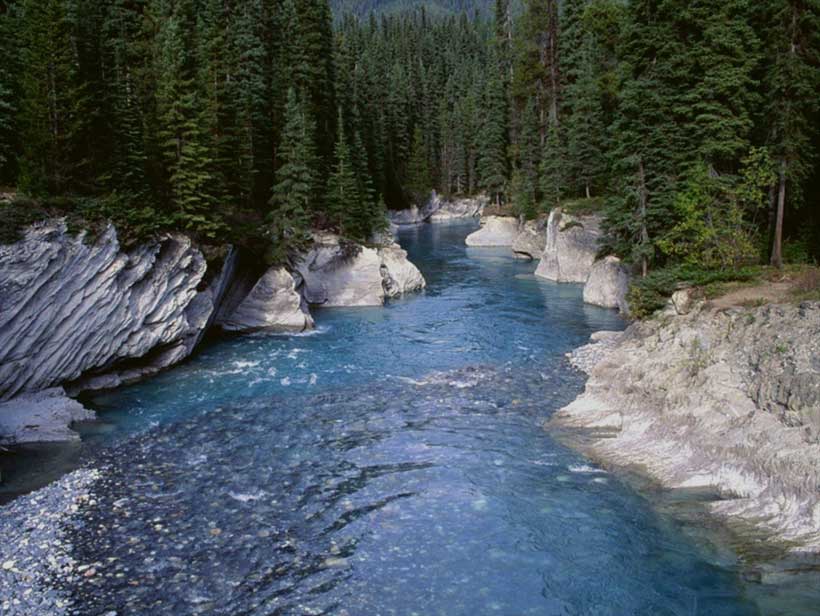 Looking up towards the stars at night, the sky can give the impression of being empty and infinite. In reality, space is getting more and more crowded every day.
According to the United Nations Office for Outer Space Affairs, there are currently 4,857 satellites orbiting the planet. Among them are two Sentinel-2 satellites, part of a space-borne mission provided by the Copernicus European Earth Observation programme. The two satellites visit the same spot on Earth every two to five days, depending on the location.
Their sensors acquire multispectral images with spatial resolution varying between 10, 20, or 60 metres, depending on the spectral band. The data produced by Sentinel satellites is freely available to the public and the volumes of data are staggering. Between Sentinel 1, 2 and 3, over 10 petabyte of new data are made available for download every year. With a single petabyte equalling 500 billion pages of standard typed text, this is Big Data worthy of its name.
The satellites are providing ever more detailed information about the state of our planet, and businesses have long ago figured out how to use this data. The European Commission estimates that the cumulative benefits of the Copernicus programme by 2020 range between US$11.4 to US$15 billion (10 to 13 billion euros). So how can we translate this wealth of information into tangible benefits for the environment at the local level?
"In Colombia, small-scale, mechanized illegal gold mining is creating environmental challenges on an unprecedented scale," says Inga Petersen, Senior Extractives Adviser within UN Environment's Crisis Management Branch. "Excavators and dredgers used to dig up river beds for alluvial gold mining are contributing to wide-ranging deforestation and the loss of natural wetlands. Highly toxic mercury used in processing contaminates air and water and has accumulated in the food chain, posing significant threats to human health and ecosystems," she adds.
However, mining areas are often hard to reach and keeping track of new or abandoned operations can be a challenge to local government agencies.
To support the mapping of new and abandoned sites and identify opportunities for restoration, UN Environment is collaborating with the University of Liège, in Belgium, to leverage Sentinel-2 data for local-level decision-making and early warning.
Funded by the European Commission (DG Grow) and EIT RawMaterials, the RawMatCop CopX project (Geospatial mining transparency through Copernicus and MapX) is analysing changes on land and water bodies, focusing specifically on mining ponds created on riverbeds. These ponds offer clues regarding the status of the mining activities.
Detecting and analysing these clues with the use of Earth Observation requires machine learning and image processing techniques in challenging, highly clouded areas. These techniques are key to understanding the dynamics in the mining area and to potentially automate the search to cover larger areas and track changes over time.
Testing this innovative underlying methodology started in 2018 in the Bajo Cauca region in the Antioquia department. The project is being implemented in close cooperation with the Government of Colombia, including the Ministry of Mines and Energy, the Ministry of Defence and the Ministry of Environment and Sustainable Development as well as other UN agencies and strategic partners. Once established, CopX aims for the analysis to be applied at a larger scale and even offer the potential to establish an early warning system which can be adopted by the government to tackle illegal gold mining and monitor the implementation of restoration strategies.
However, translating big data into actionable insights is only a part of the solution. Making this data available to the relevant policymakers at the local and national level in a format which is accessible to non-experts is a critical step to enable evidence-based decision-making.
With this in mind, the project will use MapX, an online, open-source geospatial platform backed by the neutrality of the United Nations, to make the results available in easy-to-understand maps. The platform uses summary story maps, such as this one, to outline the interlinkages between the environment, conflict and natural resources.
"Whilst MapX can host sensitive datasets in private projects, MapX's mission is to increase global environmental transparency by making the best available data widely accessible. Access to information is especially important in places like Colombia, where the environment features prominently in the 2016 peace agreement," says Petersen.
In addition to featuring the outcomes of the project, MapX provides a comprehensive data catalogue, including data on the environment, the socio-economic context and conflict interlinkages. Combined with a suite of analytical and visualization tools, platform users can easily analyse, contextualize and visualize interactions between different data layers to increase awareness and inform decisions. Data, maps, narrative and multimedia files can then be summarized in interactive story maps to help tell the story hidden in the data.
Air pollution is choking Bangkok, but a solution is in reach
A recent spell of especially soupy air has Bangkok scrambling to disperse dangerous pollutants and protect residents against dire health impacts.
The government has reacted quickly, clamping down on heavily polluting vehicles, deploying police and military to inspect factories and incinerators, shutting schools to protect children, and even deploying cloud-seeding planes to force rain and clear the air.
According to Kakuko Nagatani-Yoshida, UN Environment's Regional Coordinator for Chemicals, Waste, and Air Quality, it's a good start.
"The government has to take decisive action to enforce pollution regulations, and they are on the right track so far, deploying efforts such as strict enforcement of emission controls. We know they are also looking at more urgent measures and UN Environment is working closely with the government on longer-term solutions," she said.
"While solutions like cloud seeding may provide temporary relief for larger particulates, it does not, however, help reduce PM2.5," she warns. "After these interim measures, the next logical step is to shut down the most polluting factory. That may mean accepting some economic damage in the short term, but protecting public health must be the utmost priority. Beyond factories, the government can move urgently to replace soot-spewing public buses and boats running on diesel fuel with versions that are less polluting."
Air pollution in Bangkok arises from a mix of factors. Traffic, construction and factory emissions are the main reasons, but at this time of the year, burning of waste and crop residues is also a major source. There isn't just one culprit for the recent bout of air pollution, but it has been exacerbated by weather conditions that have not allowed the pollutants to disperse.
Bangkok and other areas in Thailand already experience regular air pollution. The prolonged period of unhealthy air in Bangkok is not unique to the city nor the country: 92 per cent of Asia and the Pacific's population—some 4 billion people—are exposed to levels of air pollution that pose a significant risk to their health.
The current countermeasures are a short-term solution to this problem because, as Nagatani-Yoshida points out, "Factories can't be closed forever. People need to get around. Ultimately, if people want to breathe clean air, numerous measures must be taken to tackle pollution."
UN Environment recently published guidance on reducing air pollution. Some 25 measures could reduce premature mortality in the region by one third and see one billion people living in Asia breathing clean air.
"We hope country, provincial and city governments across the region, including Bangkok, look at these recommendations and implement them urgently," said Nagatani-Yoshida.
UN Environment and the Climate and Clean Air Coalition are already working with the Thailand Pollution Control Department, the Department of Alternative Energy Development and Efficiency, and other agencies to implement some of these clean air measures and substantially reduce PM2.5 levels.
In particular, UN Environment is collaborating with the Pollution Control Department to leapfrog from Euro IV vehicle emission standards to Euro VI, which are currently the strictest standards in place.
Collaboration will also focus on helping shift 2–3 wheelers in Bangkok from gasoline to electric and retrofitting the numerous boats and ferries used for public transportation in the canal-connected city.
There is no time to waste. The faster the government moves to clamp down on emitters and back clean alternatives, the sooner Bangkok and the rest of the country can start to breathe again.