Sulayman Khalid (aka Abu Bakr) is an Australian of Iraqi and Italian decent, aged 20, from Regents Park a suburb in Sydney's western suburbs. He has just been charged with offences related to an immanent terror attack in Australia.
Like many Wahhabi Salafi's Mr Khalid, prefers to show his religious piety by calling himself Abu Bakr after father-in-law of Islam's prophet Mohammed. Also like many Australian born Muslim boys he is drawn to the glory promised by militant Wahhabi Salafi extremist groups like Al Qaeda and its offshoots like Al Nusrah and ISIS. The narrative of the Wahhabi Salafi ideologues paints a picture of the global suffering of Sunni Muslims at the hands of the US and its allies (Israel and the West) and its Muslim 'puppets' in the Middle East. The narrative ignores the US-NATO intervention in Kosovo against Christian Serbia and also the antipathy the West has with the Assad regime (and the likely indictment of that regime's leaders for war crimes absent Al Qaeda and ISIS involvement in the civil war) and its Russian supporter. No matter. Truth cannot get in the way of a good terrorist narrative.
Khalid appears to be a thoroughly brainwashed by the militant Wahhabi Salafi ideology and is a self-professed ISIS supporter. He arms himself with illegal weapons and dreams of creating with his Wahhabi brothers a Caliphate to humble the Zionist Crusader alliance. He appears to be prepared to see Australia and his fellow countrymen who are not Wahhabi Salafi's as his enemy because they are enemies of his God. It is to be sure a political form of radicalism but one with a religious base. One cannot in the Wahhabi Salafi world separate religion (as they interpret Islam) and politics (which can only be legitimate if expressed religiously through Sharia, Allah's law). In the Wahhabi Salafi mind there is no separation of Church and State. God is sovereign over all. Accordingly all acts in society must be measured by their version of religion. No acts are barbaric if the means justify the ends of making the world submit to God and His rule though His servants who obey His word as revealed by their prophet as interpreted by the strong men of the Sunni (only true) Muslims. All opposition to God's laws as so revealed and interpreted are untewrmensch and to be eliminated without mercy just as the Nazi's who gained control of the German State viewed the peoples they conquered and subjugated. Also like Nazi thugs militant Wahhabi Salafi men in the West like the power of their gangs and are prepared to use intimidation and threats and violence to protect their honour or that of their group or religion.
So it was that during an Australian national television show 'Insight' about why Aussie Muslims wanted to abandon their land of milk and honey and go and fight in the deserts of Syria and Iraq (aired on the SBS channel on 12 August 2014) he wore an ISIS flag (of the type fellow Wahhabi Salafi, Man Haron Monis called for during his siege in Martin Place Sydney). Khalid stormed off the set with his Muslim lawyer Zali Burrows. Ms Burrows, treated the TV chat show like a court room and stopped the TV presenter asking her client questions when ISIS brutality was raised and advised Khalid to not answer certain questions about whether he supported ISIS brutal inhuman methods (1)
Apparently Channel 7 (the station that appears to have been the original target for Wahhabi Salafi "Brother' Monis(2) was going to air a television show in which Australian Sunni's like Khalid was going to be featured but the show was stopped by an injunction brought by Zali Burrows. It would be interesting to know what was going to be shown in that show.
Khalid was also charged for in August this year for threatening and intimidating 43-year-old Christian Iraqi cleaner Petrus Matlub at Bankstown (Sydney) shopping centre as part of an alleged 'religious hate crime'. Apparently the cleaner challenged Khalid's wearing an ISIS motif. Given what ISIS has been doing to Christians in Iraq this is not surprising. Rather than react with dialogue Khalid became aggressive and threatening. Khalid's lawyer Ms Burrows told Daily Mail Australia that Khalid is simply a 'young kid who is passionate about injustice'. The Bankstown Court back in September granted bail but ordered that he stay away from the shopping centre and not go out at night unaccompanied by a parent. It is unclear whether those charges have ever been heard as the new terrorism charges (and no doubt soon to be added illegal weapons charges) have overtaken this young Australian man whose heart is set on pursuing the ISIS path.(3)
Culturally in some parts of Sydney dominated by Wahhabi Salafi's it has become common practice to display radical jihadist motifs such as the black flag associated with militant Jihadism since the 1990's by groups such as Al Qaeda. This prompted the Australian Prime Minister to say on radio in September that the Muslim community should join 'Team Australia' and fight extremism as represented by ISIS and their radical ideology as symbolized by their motifs (including not only the ISIS flag but also the white on black Shahada that represents radical militant Islam), propaganda and brutal methods of political and religious violence.(4) Tragically it's what Australians saw earlier this month when frightened hostages in Martin Place were forced by another Wahhabi Salafi to hold up the black Jihadist flag.
It may be time for Australia to follow what has happened here in Europe recently when Austria enacted new laws banning ISIS glorification. As a result of the Wahhabi terror grooming, funding and propaganda campaigns by the likes of Misrad Omerovic aka 'Imam Ebu Tejma'(5), the Austrian Parliament on 10 December 2014 passed wide sweeping Anti-Terror laws(6) that included banning ISIS and AL Qaeda flags as terror symbols and takes away Austrian citizenship from Austrian Muslims who go to Syria to join ISIS. These laws mirror similar laws passed in Germany on 5 September 2014 that were based on the 1960 anti-Fascism laws called Abzeichengesetz (Badge Law)– which outlaws Nazi symbols, flags, uniforms and insignia. Other European countries like Denmark are said to be following suit.(7)
As an aside it is interesting to note that Khalid's new lawyer Zali Burrows also represents 39 year old Hamid Alqudsi a Sunni Muslim man from St Helens Park SW Sydney who is charged with 7 counts of organizing Australian Sunni Muslims to join ISIS and other Wahhabi Salafi terrorist organizations in Syria like Al Qaeda offshoot Al Nusrah and Dawla Islamieh. He is on a disability pension paid for by the Australian government and allegedly has two wives.
Alqudsi was alleged to have had communications with notorious Australian (now deceased) terrorist Mohammad Ali Baryalei.
Alqudsi's case is being heard in the Downing Centre Local Court in Sydney. One of his co-accused is Fatima Elomar (wife of notorious ISIS fighter who proudly posed for photos of him holding up decapitated heads of ISIS victims in Syria and Iraq, Mohamed Elomar).
Mrs Elomar She was stopped at Sydney Airport earlier this year as she was boarding a plane with her four children and allegedly found to have terrorist materials on her.(8)
Some of the Australian fighters the late Ali Baryalei allegedly recruited include, Amin Iman Mohamed, Mehmet Biber, Tyler Casey (from Redcliffe and husband of Gold Coast private school girl Amira Karroum, both of whom are now deceased), Khaled Sharrouf (who took a picture of his 9 year old son holding up the severed head of an ISIS victim), Mohammed Elomar, Yusuf Ali, Amira Karroum and the late Caner Temel. (9)
It is also alleged that he was in regular phone contact with Guildford apprentice Omarjan Azari, 22, and he was allegedly intercepted in one phone call telling Azari to behead a random member of the public in Sydney's CBD sometime before Christmas this year in an act intended to "shock, horrify and terrify the community". Azari was arrested during counter-terrorism raids in Sydney in September (2014) and charged with conspiring to commit a terrorist act. The pair met through the Street Dawah movement (pictured here with Ali Baryalei), a volunteer initiative in which Muslims proselytise on the streets of Sydney. Many of the men detained during the September counter-terrorism raids knew each other through the group." (10)
Hamid Alqudsi is no stranger to controversy. In 2010 Alqudsi as husband of Muslim woman Carnita Matthews (one of his two wives) was seen in a melee outside a court-house in Sydney Australia. Carnita was convicted (and sentenced to 6 months jail) for making a false statement that a NSW police officer was a racist and tried to remove her veil during a random breath test (the Magistrate saying the lady was acting maliciously in making the false allegations). (11)
The group of men acted in a most aggressive and violent manner toward media outside the Downing Centre Local Court in Sydney. Notice the cordon of male supporters (who appear to be Wahhabi Salafi) surrounding Carnita Matthews in a militia style and chanting 'Allahu Akbar" as they scuffled with reporters and police outside the courtroom.(12)
Zali Burrows has received praise even from supporters of (Jabhat Al Nusrah) Al Nusrah Front the Australian extremist political group Hizb ut Tahrir. One of their leadership Ulthman Badar on his Facebook page he and many fellow travellers like Rayan Yaqub Al Bikaadi from Auburn NSW who works for UNSW Global Institute in Kensington and Randwick, Abdur Rehman, Ahmed Annous, Hafiz M Wassem Naeem, several Abu Hamza's (meaning Muslim 'lion') Doureihi, Ibrahim Salih, Razwann Ahmed, Umm Asad, Laelaaha Ellal Laah and Bilal Baydar bemoan the unfairness of the travel bans on Australian Sunni men wishing to fight the Assad regime in Syria (not necessarily joining ISIS to do so but rather groups like Al Nusrah). Presumably they (or the real men behind the Facebook pseudonyms) all wish to do so.
Zali Burrows (also a political aspirant) like many Muslims who oppose the Syrian Regime has challenged the Australian government's anti-terror laws(13) and especially those that prohibit Sunni men fighting against the Assad regime in Syria. Under the Autonomous Sanctions Act 2011(14) and Counter-Terrorism Legislation Amendment (Foreign Fighters) Act 2014(15)  and the it's illegal for any person in Australia or any Australian citizen (including dual citizen), anywhere in the world  to provide any kind of material support to any armed group in Syria government or opposition; Syrian or foreign. This includes providing weapons or raising funds to support armed groups active in Syria, offering to fight, or recruiting or training others to do so.
Mr Khalid's passport was cancelled by the Australian Security Intelligence Organization (ASIO) in December 2013 because of his likelihood of breaching those Acts. ASIO has had him and 20 other extremists on a watch list.
Following counter terrorism raids around Australian as part of as part of a large Counter Terrorism investigation that has been ongoing since 2013, 'Operation Appleby'. 11 individuals with a jihadist ideology were charged with terrorism related offences after the September 2014 raids.
'Operation Appleby' is the largest counter terrorism probe in Australia. It is investigating the conveyor belt from fanaticism to terrorism. It commenced with ASIO's surveillance of Alqudsi and revelations that came from them of the 'terror tourism' that was happening between Australia and Syria via Turkey. It continued after his arrest as there was a ring of about 17 alleged co-conspirators including 24 year old Marsfield man Milad Bin Ahmad-Shah Al-Ahmadzai(16) and 23 year old Amin Iman Mohammed involved in this terror tourism. "But the group's recruitment efforts were frustrated by ASIO, which on several occasions cancelled the passports of the person Azari's group was trying to recruit, preventing them from leaving Australia… Then, early last month, came the game-changer. As Islamic State was conducting its murderous rampage through northwest Iraq, the group received a phone call from Baryalei in which he asked the group to carry out an attack in Australia. Authorities listened in as some of the group discussed packing a vehicle with explosives and detonating it. One of those to visit the group in Sydney was Omar Succarieh, 31, brother of Australia's first suicide bomber in Syria, Ahmed Succarieh. Succarieh, from Logan, south of Brisbane, was arrested on raids across southeast Queensland (in September this year) authorities monitored a call between Baryalei and Azari in which Baryalei allegedly demanded that Azari go out and kill a random non-Muslim as a demonstration of Islamic State's intent…. In the intercepted conversation the actual word "behead" was not used but it was allegedly implied by a suggestion that a flag be draped around the victim's head and that their death be videoed and placed on social media, similar to the recent beheading executions by Islamic State of two US journalists and a British aid worker… They discussed the murder by Islamic extremists of British soldier Lee Rigby on a London street in May last year. It was clear they could not guarantee there would be no repeat of such an attack on the streets of Sydney. There really was no choice; they had to go in immediately. In barely 24 hours, about 870 police officers were mobilised and raids were planned on more than 27 homes in two states with the aim of detaining and questioning 17 men."(17)
Islamo-Fascism seen as a type of Nazi sickness by European parliaments
Just this month in Austria similar nationwide raids as those that happened in September in Australia netted a huge Wahhabi Salfi terror ring. (18) The Austrian police and national security officers (WEGA) have been conducting mass nationwide raids to weed out Wahhabi extremists who have been funding ISIS and luring hundreds of young Muslims aged between 15 and 30 either as Wahhabi concubines to ISIS fighters or to their death as cannon fodder in Syria and Iraq. There are estimated to be 150 Austrian citizens who have gone to Syria and Iraq to join ISIS fighting or sex brigades. The Austrian anti-terror sweeps were the culmination of a 2 year investigation and involved 900 police and intelligence operatives in which they allegedly monitored phone calls between Misrad and the ISIS leader Abu Bakr al-Baghdadi. The nationwide raids were the biggest in Austria since WWII. Many centres of Wahhabi extremism were uncovered in mosques, so called 'prayer rooms', private homes of Wahhabi's and Islamic Centres in key Austrian cities like Graz, Linz and Vienna.[xv] The raids found proof of recruitment for ISIS, terrorist propaganda, cash and other terrorist paraphernalia. 13 arrests were made.
Khalid was arrested Tuesday 23rd December 2014 on Terrorism charges after a raid on his house on Thursday 18 December. This was only days after the Lindt chocolate shop siege in the centre of Sydney where it is alleged Ali Baryalei had ordered a kidnapping and beheading should take place for ISIS.
In the process of executing the search warrant, the Australian Federal Police seized:
•    a rifle,
•    a shortened shotgun and
•    a double-barrelled shotgun and
•    significant documents that police allege were "designed to facilitate a terrorist attack" (on  government buildings).
Khalid, appeared in Parramatta Local Court Wednesday 24 December with another (un-named 21 year old man who had allegedly breached a control order) and (given what 'Brother' Man Haron Monis (pictured) did whilst he was out on bail), Khalid was unsurprisingly refused bail.(19)
---
http://www.smh.com.au/entertainment/zali-burrows-claims-sbs-insight-duped-her-client-abu-bakr-20140813-103m07.html
  http://www.heraldsun.com.au/news/network-seven-original-target-of-terrorist-man-haron-monis/story-fnii5s3y-1227162488511?nk=17463ad57a41a4b7e822ec721c55093c
  http://www.dailymail.co.uk/news/article-2750114/The-19-year-old-Australian-wore-flag-banned-terrorist-organisation-national-television-faces-court-charges-intimidating-stalking-shopping-centre-cleaner.html
  http://www.dailymail.co.uk/news/article-2729517/Meet-teenage-Muslim-firebrand-passport-seized-prompted-outrage-wore-Islamic-State-flag-TV-faces-charges-hate-crime.html
  http://www.linkedin.com/pulse/isis-death-cult-brides-misrad-omerovic-aka-ebu-tejma-alexander-athos?trk=prof-post
  See December, 11, 2014 http://www.thelocal.at/20141211/austria-passes-anti-terror-law
  See December, 11, 2014 http://www.thelocal.at/20141211/austria-passes-anti-terror-law
  http://www.smh.com.au/nsw/alleged-jihadist-recruiter-alqudsi-to-mount-high-court-challenge-against-foreign-incursion-laws-20141014-115pb5.html
  http://shoutout2day.com/2014/11/21/intercepted-phone-calls-between-alleged-terrorist-recruiter-and-isis-chief/
  http://www.smh.com.au/national/australian-islamic-state-kingpin-mohammad-ali-baryalei-dead-reports-20141029-11ditn.html
  Ironically, the Magistrate could not identify the woman as the same woman who made the complaint because she would not unveil and so the conviction had to be ultimately overturned on a technicality. What should have been a victory dance however turned to ugly violence due to the extreme nature of the groups reactions to reporters.
  https://www.youtube.com/watch?v=FuA55MyeapM
  Zali Burrows, lawyer for Hamid Alqudsi is trying to challenge the constitutional validity of the legislation but International law expert Ben Saul said there were no obvious avenues to challenge the legislation because it is covered by the "external affairs power", a robust and broadly applied power to legislate matters involving governments outside Australia or to implement international obligations. http://www.smh.com.au/nsw/alleged-jihadist-recruiter-alqudsi-to-mount-high-court-challenge-against-foreign-incursion-laws-20141014-115pb5.html
  http://www.comlaw.gov.au/Details/C2011A00038
  http://www.comlaw.gov.au/Details/C2014A00116
  Ahmadzai, who has been under ASIO surveillance for four years, has also been convicted of stealing $100,000 during an ATM ram raid. Senior police sources have expressed concern money stolen from ATM raids has ended up being transferred to Syria to fund terrorism. Born and bred in Sydney, Ahmadzai is associated with Bukhari House, a bookstore and prayer hall in Auburn and is believed to be passing on directives to the group from inside jail. http://www.smh.com.au/nsw/terror-raids-target-family-homes-of-convicted-criminals-20140919-10jhw9.html
  http://www.theaustralian.com.au/in-depth/terror/the-order-to-kill-that-triggered-operation-appleby/story-fnpdbcmu-1227063420619?nk=17463ad57a41a4b7e822ec721c55093c
  http://www.aljazeera.com/news/europe/2014/11/austria-arrests-recruiting-syria-fighters-20141128111654517206.html
   http://www.brisbanetimes.com.au/nsw/two-men-arrested-in-sydney-in-counterterrorism-operation-20141224-12d8kt.html
ISIL's 'legacy of terror' in Iraq: UN verifies over 200 mass graves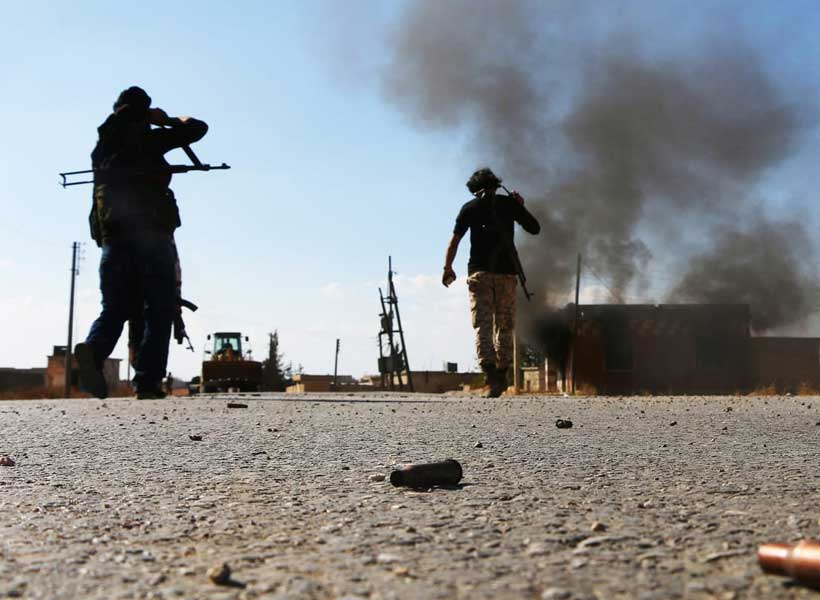 Investigators have uncovered more than 200 mass graves containing thousands of bodies in areas of Iraq formerly controlled by the Islamic State of Iraq and the Levant (ISIL/Da'esh), according to a United Nations human rights report out on Tuesday.
The Office of the UN High Commissioner for Human Rights (OHCHR) and the UN Assistance Mission in Iraq (UNAMI) said the 202 mass grave sites were found in governorates of Nineveh, Kirkuk, Salahuddin and Anbar in the north and western parts of the country – but there may be many more.
In the joint report, Unearthing Atrocities, the UN entities said the evidence gathered from the sites "will be central to ensuring credible investigations, prosecutions and convictions" in accordance with international due process standards.
Ján Kubiš, the top UN official in Iraq and the head of UNAMI, said that the mass grave sites "are a testament to harrowing human loss, profound suffering and shocking cruelty."
"Determining the circumstances surrounding the significant loss of life will be an important step in the mourning process for families and their journey to secure their rights to truth and justice," he added.
Between June 2014 and December 2017, ISIL seized large areas of Iraq, leading a campaign of widespread and systematic violations of international human rights and humanitarian law, "acts that may amount to war crimes, crimes against humanity, and possible genocide," the report states.
Traumatized families have the 'right to know'
The UNAMI-OHCHR report also documents the "significant challenges" families of the missing face in trying to find the fate of their loved ones.
At present, they must report to more than five separate authorities, a process that is both time-consuming and frustrating for traumatized families.
Michelle Bachelet, the UN High Commissioner for Human Rights, underscored that the families "have the right to know."
"ISIL's horrific crimes in Iraq have left the headlines but the trauma of the victims' families endures, with thousands of women, men and children still unaccounted for," she said.
"Their families have the right to know what happened to their loved ones. Truth, justice and reparations are critical to ensuring a full reckoning for the atrocities committed by ISIL."
Victim-centred approach needed
Among its recommendations, the report calls for a victim-centred approach and a transitional justice process that is established in consultation with, and accepted by, Iraqis, particularly those from affected communities.
It also urges a multidisciplinary approach to the recovery operations, with the participation of experienced specialists, including weapons contamination and explosives experts and crime scene investigators.
Alongside, it also calls on the international community to provide resources and technical support to efforts related to the exhumation, collection, transportation, storage and return of human remains to families, as well as their identification, particularly by helping strengthen the national Mass Graves Directorate.
The Islamic State's reviving scheme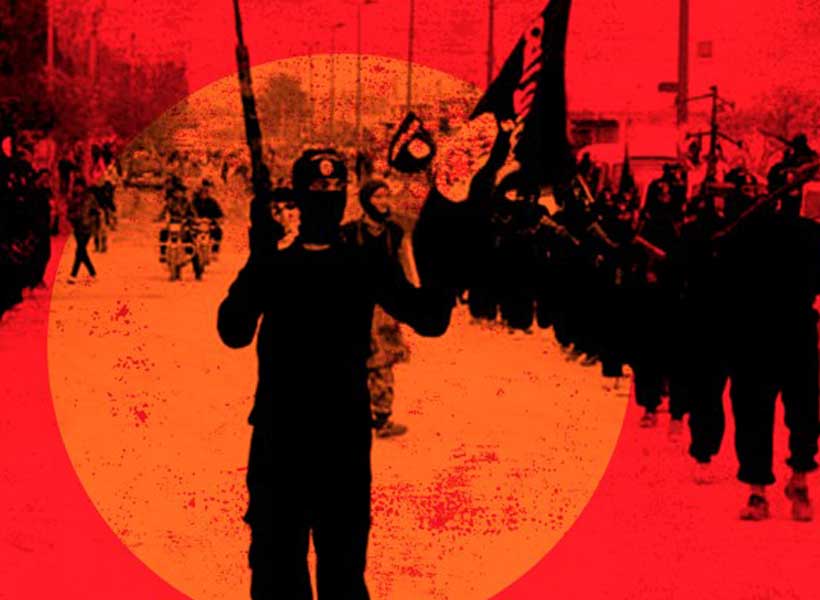 Despite the fact that ISIS lost 98 percent of its controlled territory, it is aiming for a reforming and coming back in the Sunni populated areas in Syria and Iraq. Due to the current war situation and its developed financial resource. ISIS used to relay on the territory under its control to collect billions of dollars through criminal activities such as taxation, extortion, robbery and the illegal sale of the curd oil. Now the group has shown its ability to collect money regardless of controlling large areas.
After the rise of ISIS in 2015 and the takeover of vast areas in Syria and Iraq, its budget estimation reached $6 billion, as a result, the Islamic State is considered as the wealthiest terrorist entity in the history. The question posed is how such a terrorist group budget could become equivalent to a state-nation budget? In 2015 the Islamic State main financial resources were; oil and gaze which gathered about 500$ million in 2015; taxation that generated approximately $360 million in the same year and finally; about $500 million robbed from bank vaults in Mosul.
Today the situation is different, the Islamic State has lost the majority of its territory. The global coalition had destroyed ISIS infrastructures in the Middle East as well as its communication routes and had killed the idea of the hegemonic Islamic caliphate in the region. Meanwhile, the Islamic State is struggling to control the last 2 percent of its territory. Therefore, its revenue stream from the main resources has been rapidly shrinking out.
As a result, ISIS no longer relies on the controlled territory for its financial survival. For example, ISIS leadership may have smuggled around $400 million out of Syria and Iraq. Laundering this money through fake entity is likely to occur especially in Turkey. Some other cash could be converted into valuable items and stockpiled to be used in the future.
The stockpile cash will provide the group with more than enough fund to continue as a clandestine terrorist movement with the ability to conduct campaigns of guerrilla warfare in the region. On the other hand, ISIS has supported its financial situation with a variety of funding portfolio. It has developed a range of criminal activities that do not require controlling territories such as kidnapping for ransom, drug smuggling and trafficking in antiquities.
Over the next years, the international community seeks to provide help for Syria and Iraq to recover. The reconstruction aid could provide an attractive target for the Islamic State and a possible financial boost to its comeback. It is possible that the Islamic State begins skimming off reconstruction contracts, the only way is to establish connections with the local officials which is not difficult for a terrorist entity with a huge amount of cash. Finally, the rise of the Iranian threats in the region reflects in many stakeholder's fears from an Iranian's control through Hezbollah over ISIS past territories. Therefore, a continuing support from regional states to the terrorist group is possible if ISIS adopts a suitable strategy to the supporters interests in the region.
The combination of the criminal activities, the reconstruction plan and the regional states financial support in the future will encourage the Islamic State to regroup and reorganize. For instance, in Kirkuk, the militants created a fake checkpoint to attack security forces earlier this year. Moreover, in Diyala and Saladin, sleeper cells activity began to hit back. The U.S. policy in the Middle East tends to view the war on terror as separate phases while jihadis consider it as one long war. Until the West recognize this, ISIS is likely to come over to repeat its strategy and to reviving the Islamic caliphate project in the future.
Religious radicalism as a trend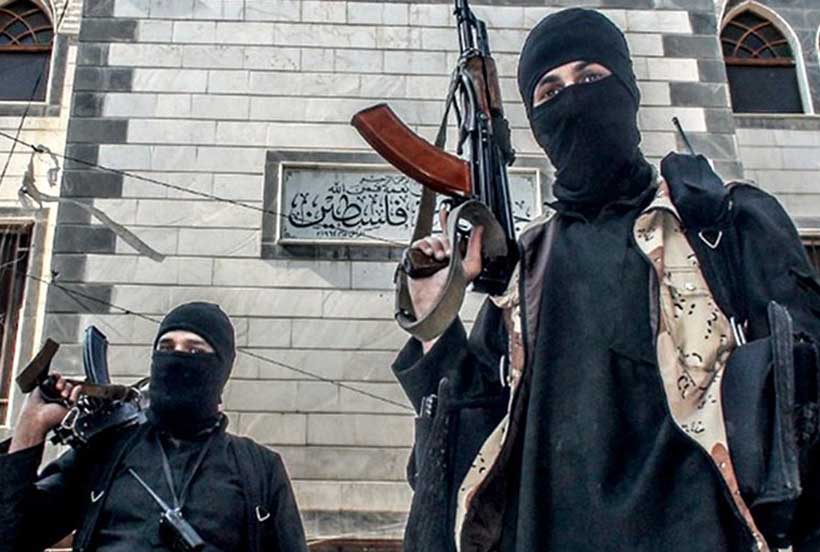 IN RECENT YEARS, much has been said about radicalism and its varied offshoots. True, the number of terrorist acts climbs up, the popularity of extreme right political forces grows, and the wave of left radical and anti-globalist movements, migration crises and international tension is rising. This is how everyday realities look in many countries of the world.
France is one of the European countries in which radical trends are only too obvious. At the 2017 presidential election, Marine Le Pen and Jean-Luc Mélenchon, two radical politicians who represented anti-establishment political movements, reaped 41% and 51% respectively of the votes cast by young voters aged between 18 and 24. On the whole, the Fifth Republic is getting accustomed to violence against the law and order structures, destruction of material assets during rallies, protest acts that keep lyceums and universities blocked for a long time, and rejection of republican values that looked unshakable not long ago. Today, when fifty years separate us from the May 1968 events, we can talk about "banalization of protests" not only among the groups on the margins of society but also among its law-abiding part.
Late in 2015, after a series of terrorist acts in France a group of scientists, mostly sociologists of the French National Center for Scientific Research (CNRS) and the Paris Institute of Political Studies (Sciences Po) launched a large-scale research project to identify the factors responsible for the spread of radical ideas among the younger generation. In April 2018, the results were published in a monograph The Temptation of Radicalism  one of the hits on the French book market.
The project is a unique one: for the first time, academic science turned its attention to the younger generation rather than to terrorist acts and those who commit them; it has become interested in the process of radicalization and the factors that plant the ideas of radicalism in the minds of high school students.
A vast, and most interesting, part of the book that deals with religious radicalism, one of the main objects of attention of the public and the media, offers two important conclusions that devalue the old and generally accepted opinions.
Sociologists have detected two component parts or two stages in religious radicalism: the "ideological" as devotion to the fundamentalist religious trends and "practical," the adepts of which are more than just religious fanatics – they justify violence for religious reasons.
The authors of the book under review who obviously prefer the term "religious absolutism" to "religious fundamentalism" have repeatedly pointed out that it is present in all world religions; the poll, however, revealed that religious absolutism was more typical of Muslim high school students.
Religion, or to be more exact, extreme Islamist trends combined with the male gender is the main factor of religious radicalization of the French youth.
This sociological study has demonstrated that the French national and confessional politics that for many years relied on the thesis that radicalization among the younger generation was caused by social and economic factors should be revised. This book made a great contribution to the broad and far from simple discussion of the place and role of Islam in French society, into which not only extreme right political movement are involved. In his speech of May 22, 2018, President of France "poured cold water" on the plan to shake up the banlieues devised by Jean-Louis Borloo. The president pointed out that more money poured into sensitive zones would not solve the main problem of radicalization.
first published in our partner International Affairs