Sulayman Khalid (aka Abu Bakr) is an Australian of Iraqi and Italian decent, aged 20, from Regents Park a suburb in Sydney's western suburbs. He has just been charged with offences related to an immanent terror attack in Australia.
Like many Wahhabi Salafi's Mr Khalid, prefers to show his religious piety by calling himself Abu Bakr after father-in-law of Islam's prophet Mohammed. Also like many Australian born Muslim boys he is drawn to the glory promised by militant Wahhabi Salafi extremist groups like Al Qaeda and its offshoots like Al Nusrah and ISIS. The narrative of the Wahhabi Salafi ideologues paints a picture of the global suffering of Sunni Muslims at the hands of the US and its allies (Israel and the West) and its Muslim 'puppets' in the Middle East. The narrative ignores the US-NATO intervention in Kosovo against Christian Serbia and also the antipathy the West has with the Assad regime (and the likely indictment of that regime's leaders for war crimes absent Al Qaeda and ISIS involvement in the civil war) and its Russian supporter. No matter. Truth cannot get in the way of a good terrorist narrative.
Khalid appears to be a thoroughly brainwashed by the militant Wahhabi Salafi ideology and is a self-professed ISIS supporter. He arms himself with illegal weapons and dreams of creating with his Wahhabi brothers a Caliphate to humble the Zionist Crusader alliance. He appears to be prepared to see Australia and his fellow countrymen who are not Wahhabi Salafi's as his enemy because they are enemies of his God. It is to be sure a political form of radicalism but one with a religious base. One cannot in the Wahhabi Salafi world separate religion (as they interpret Islam) and politics (which can only be legitimate if expressed religiously through Sharia, Allah's law). In the Wahhabi Salafi mind there is no separation of Church and State. God is sovereign over all. Accordingly all acts in society must be measured by their version of religion. No acts are barbaric if the means justify the ends of making the world submit to God and His rule though His servants who obey His word as revealed by their prophet as interpreted by the strong men of the Sunni (only true) Muslims. All opposition to God's laws as so revealed and interpreted are untewrmensch and to be eliminated without mercy just as the Nazi's who gained control of the German State viewed the peoples they conquered and subjugated. Also like Nazi thugs militant Wahhabi Salafi men in the West like the power of their gangs and are prepared to use intimidation and threats and violence to protect their honour or that of their group or religion.
So it was that during an Australian national television show 'Insight' about why Aussie Muslims wanted to abandon their land of milk and honey and go and fight in the deserts of Syria and Iraq (aired on the SBS channel on 12 August 2014) he wore an ISIS flag (of the type fellow Wahhabi Salafi, Man Haron Monis called for during his siege in Martin Place Sydney). Khalid stormed off the set with his Muslim lawyer Zali Burrows. Ms Burrows, treated the TV chat show like a court room and stopped the TV presenter asking her client questions when ISIS brutality was raised and advised Khalid to not answer certain questions about whether he supported ISIS brutal inhuman methods (1)
Apparently Channel 7 (the station that appears to have been the original target for Wahhabi Salafi "Brother' Monis(2) was going to air a television show in which Australian Sunni's like Khalid was going to be featured but the show was stopped by an injunction brought by Zali Burrows. It would be interesting to know what was going to be shown in that show.
Khalid was also charged for in August this year for threatening and intimidating 43-year-old Christian Iraqi cleaner Petrus Matlub at Bankstown (Sydney) shopping centre as part of an alleged 'religious hate crime'. Apparently the cleaner challenged Khalid's wearing an ISIS motif. Given what ISIS has been doing to Christians in Iraq this is not surprising. Rather than react with dialogue Khalid became aggressive and threatening. Khalid's lawyer Ms Burrows told Daily Mail Australia that Khalid is simply a 'young kid who is passionate about injustice'. The Bankstown Court back in September granted bail but ordered that he stay away from the shopping centre and not go out at night unaccompanied by a parent. It is unclear whether those charges have ever been heard as the new terrorism charges (and no doubt soon to be added illegal weapons charges) have overtaken this young Australian man whose heart is set on pursuing the ISIS path.(3)
Culturally in some parts of Sydney dominated by Wahhabi Salafi's it has become common practice to display radical jihadist motifs such as the black flag associated with militant Jihadism since the 1990's by groups such as Al Qaeda. This prompted the Australian Prime Minister to say on radio in September that the Muslim community should join 'Team Australia' and fight extremism as represented by ISIS and their radical ideology as symbolized by their motifs (including not only the ISIS flag but also the white on black Shahada that represents radical militant Islam), propaganda and brutal methods of political and religious violence.(4) Tragically it's what Australians saw earlier this month when frightened hostages in Martin Place were forced by another Wahhabi Salafi to hold up the black Jihadist flag.
It may be time for Australia to follow what has happened here in Europe recently when Austria enacted new laws banning ISIS glorification. As a result of the Wahhabi terror grooming, funding and propaganda campaigns by the likes of Misrad Omerovic aka 'Imam Ebu Tejma'(5), the Austrian Parliament on 10 December 2014 passed wide sweeping Anti-Terror laws(6) that included banning ISIS and AL Qaeda flags as terror symbols and takes away Austrian citizenship from Austrian Muslims who go to Syria to join ISIS. These laws mirror similar laws passed in Germany on 5 September 2014 that were based on the 1960 anti-Fascism laws called Abzeichengesetz (Badge Law)– which outlaws Nazi symbols, flags, uniforms and insignia. Other European countries like Denmark are said to be following suit.(7)
As an aside it is interesting to note that Khalid's new lawyer Zali Burrows also represents 39 year old Hamid Alqudsi a Sunni Muslim man from St Helens Park SW Sydney who is charged with 7 counts of organizing Australian Sunni Muslims to join ISIS and other Wahhabi Salafi terrorist organizations in Syria like Al Qaeda offshoot Al Nusrah and Dawla Islamieh. He is on a disability pension paid for by the Australian government and allegedly has two wives.
Alqudsi was alleged to have had communications with notorious Australian (now deceased) terrorist Mohammad Ali Baryalei.
Alqudsi's case is being heard in the Downing Centre Local Court in Sydney. One of his co-accused is Fatima Elomar (wife of notorious ISIS fighter who proudly posed for photos of him holding up decapitated heads of ISIS victims in Syria and Iraq, Mohamed Elomar).
Mrs Elomar She was stopped at Sydney Airport earlier this year as she was boarding a plane with her four children and allegedly found to have terrorist materials on her.(8)
Some of the Australian fighters the late Ali Baryalei allegedly recruited include, Amin Iman Mohamed, Mehmet Biber, Tyler Casey (from Redcliffe and husband of Gold Coast private school girl Amira Karroum, both of whom are now deceased), Khaled Sharrouf (who took a picture of his 9 year old son holding up the severed head of an ISIS victim), Mohammed Elomar, Yusuf Ali, Amira Karroum and the late Caner Temel. (9)
It is also alleged that he was in regular phone contact with Guildford apprentice Omarjan Azari, 22, and he was allegedly intercepted in one phone call telling Azari to behead a random member of the public in Sydney's CBD sometime before Christmas this year in an act intended to "shock, horrify and terrify the community". Azari was arrested during counter-terrorism raids in Sydney in September (2014) and charged with conspiring to commit a terrorist act. The pair met through the Street Dawah movement (pictured here with Ali Baryalei), a volunteer initiative in which Muslims proselytise on the streets of Sydney. Many of the men detained during the September counter-terrorism raids knew each other through the group." (10)
Hamid Alqudsi is no stranger to controversy. In 2010 Alqudsi as husband of Muslim woman Carnita Matthews (one of his two wives) was seen in a melee outside a court-house in Sydney Australia. Carnita was convicted (and sentenced to 6 months jail) for making a false statement that a NSW police officer was a racist and tried to remove her veil during a random breath test (the Magistrate saying the lady was acting maliciously in making the false allegations). (11)
The group of men acted in a most aggressive and violent manner toward media outside the Downing Centre Local Court in Sydney. Notice the cordon of male supporters (who appear to be Wahhabi Salafi) surrounding Carnita Matthews in a militia style and chanting 'Allahu Akbar" as they scuffled with reporters and police outside the courtroom.(12)
Zali Burrows has received praise even from supporters of (Jabhat Al Nusrah) Al Nusrah Front the Australian extremist political group Hizb ut Tahrir. One of their leadership Ulthman Badar on his Facebook page he and many fellow travellers like Rayan Yaqub Al Bikaadi from Auburn NSW who works for UNSW Global Institute in Kensington and Randwick, Abdur Rehman, Ahmed Annous, Hafiz M Wassem Naeem, several Abu Hamza's (meaning Muslim 'lion') Doureihi, Ibrahim Salih, Razwann Ahmed, Umm Asad, Laelaaha Ellal Laah and Bilal Baydar bemoan the unfairness of the travel bans on Australian Sunni men wishing to fight the Assad regime in Syria (not necessarily joining ISIS to do so but rather groups like Al Nusrah). Presumably they (or the real men behind the Facebook pseudonyms) all wish to do so.
Zali Burrows (also a political aspirant) like many Muslims who oppose the Syrian Regime has challenged the Australian government's anti-terror laws(13) and especially those that prohibit Sunni men fighting against the Assad regime in Syria. Under the Autonomous Sanctions Act 2011(14) and Counter-Terrorism Legislation Amendment (Foreign Fighters) Act 2014(15)  and the it's illegal for any person in Australia or any Australian citizen (including dual citizen), anywhere in the world  to provide any kind of material support to any armed group in Syria government or opposition; Syrian or foreign. This includes providing weapons or raising funds to support armed groups active in Syria, offering to fight, or recruiting or training others to do so.
Mr Khalid's passport was cancelled by the Australian Security Intelligence Organization (ASIO) in December 2013 because of his likelihood of breaching those Acts. ASIO has had him and 20 other extremists on a watch list.
Following counter terrorism raids around Australian as part of as part of a large Counter Terrorism investigation that has been ongoing since 2013, 'Operation Appleby'. 11 individuals with a jihadist ideology were charged with terrorism related offences after the September 2014 raids.
'Operation Appleby' is the largest counter terrorism probe in Australia. It is investigating the conveyor belt from fanaticism to terrorism. It commenced with ASIO's surveillance of Alqudsi and revelations that came from them of the 'terror tourism' that was happening between Australia and Syria via Turkey. It continued after his arrest as there was a ring of about 17 alleged co-conspirators including 24 year old Marsfield man Milad Bin Ahmad-Shah Al-Ahmadzai(16) and 23 year old Amin Iman Mohammed involved in this terror tourism. "But the group's recruitment efforts were frustrated by ASIO, which on several occasions cancelled the passports of the person Azari's group was trying to recruit, preventing them from leaving Australia… Then, early last month, came the game-changer. As Islamic State was conducting its murderous rampage through northwest Iraq, the group received a phone call from Baryalei in which he asked the group to carry out an attack in Australia. Authorities listened in as some of the group discussed packing a vehicle with explosives and detonating it. One of those to visit the group in Sydney was Omar Succarieh, 31, brother of Australia's first suicide bomber in Syria, Ahmed Succarieh. Succarieh, from Logan, south of Brisbane, was arrested on raids across southeast Queensland (in September this year) authorities monitored a call between Baryalei and Azari in which Baryalei allegedly demanded that Azari go out and kill a random non-Muslim as a demonstration of Islamic State's intent…. In the intercepted conversation the actual word "behead" was not used but it was allegedly implied by a suggestion that a flag be draped around the victim's head and that their death be videoed and placed on social media, similar to the recent beheading executions by Islamic State of two US journalists and a British aid worker… They discussed the murder by Islamic extremists of British soldier Lee Rigby on a London street in May last year. It was clear they could not guarantee there would be no repeat of such an attack on the streets of Sydney. There really was no choice; they had to go in immediately. In barely 24 hours, about 870 police officers were mobilised and raids were planned on more than 27 homes in two states with the aim of detaining and questioning 17 men."(17)
Islamo-Fascism seen as a type of Nazi sickness by European parliaments
Just this month in Austria similar nationwide raids as those that happened in September in Australia netted a huge Wahhabi Salfi terror ring. (18) The Austrian police and national security officers (WEGA) have been conducting mass nationwide raids to weed out Wahhabi extremists who have been funding ISIS and luring hundreds of young Muslims aged between 15 and 30 either as Wahhabi concubines to ISIS fighters or to their death as cannon fodder in Syria and Iraq. There are estimated to be 150 Austrian citizens who have gone to Syria and Iraq to join ISIS fighting or sex brigades. The Austrian anti-terror sweeps were the culmination of a 2 year investigation and involved 900 police and intelligence operatives in which they allegedly monitored phone calls between Misrad and the ISIS leader Abu Bakr al-Baghdadi. The nationwide raids were the biggest in Austria since WWII. Many centres of Wahhabi extremism were uncovered in mosques, so called 'prayer rooms', private homes of Wahhabi's and Islamic Centres in key Austrian cities like Graz, Linz and Vienna.[xv] The raids found proof of recruitment for ISIS, terrorist propaganda, cash and other terrorist paraphernalia. 13 arrests were made.
Khalid was arrested Tuesday 23rd December 2014 on Terrorism charges after a raid on his house on Thursday 18 December. This was only days after the Lindt chocolate shop siege in the centre of Sydney where it is alleged Ali Baryalei had ordered a kidnapping and beheading should take place for ISIS.
In the process of executing the search warrant, the Australian Federal Police seized:
•    a rifle,
•    a shortened shotgun and
•    a double-barrelled shotgun and
•    significant documents that police allege were "designed to facilitate a terrorist attack" (on  government buildings).
Khalid, appeared in Parramatta Local Court Wednesday 24 December with another (un-named 21 year old man who had allegedly breached a control order) and (given what 'Brother' Man Haron Monis (pictured) did whilst he was out on bail), Khalid was unsurprisingly refused bail.(19)
---
http://www.smh.com.au/entertainment/zali-burrows-claims-sbs-insight-duped-her-client-abu-bakr-20140813-103m07.html
  http://www.heraldsun.com.au/news/network-seven-original-target-of-terrorist-man-haron-monis/story-fnii5s3y-1227162488511?nk=17463ad57a41a4b7e822ec721c55093c
  http://www.dailymail.co.uk/news/article-2750114/The-19-year-old-Australian-wore-flag-banned-terrorist-organisation-national-television-faces-court-charges-intimidating-stalking-shopping-centre-cleaner.html
  http://www.dailymail.co.uk/news/article-2729517/Meet-teenage-Muslim-firebrand-passport-seized-prompted-outrage-wore-Islamic-State-flag-TV-faces-charges-hate-crime.html
  http://www.linkedin.com/pulse/isis-death-cult-brides-misrad-omerovic-aka-ebu-tejma-alexander-athos?trk=prof-post
  See December, 11, 2014 http://www.thelocal.at/20141211/austria-passes-anti-terror-law
  See December, 11, 2014 http://www.thelocal.at/20141211/austria-passes-anti-terror-law
  http://www.smh.com.au/nsw/alleged-jihadist-recruiter-alqudsi-to-mount-high-court-challenge-against-foreign-incursion-laws-20141014-115pb5.html
  http://shoutout2day.com/2014/11/21/intercepted-phone-calls-between-alleged-terrorist-recruiter-and-isis-chief/
  http://www.smh.com.au/national/australian-islamic-state-kingpin-mohammad-ali-baryalei-dead-reports-20141029-11ditn.html
  Ironically, the Magistrate could not identify the woman as the same woman who made the complaint because she would not unveil and so the conviction had to be ultimately overturned on a technicality. What should have been a victory dance however turned to ugly violence due to the extreme nature of the groups reactions to reporters.
  https://www.youtube.com/watch?v=FuA55MyeapM
  Zali Burrows, lawyer for Hamid Alqudsi is trying to challenge the constitutional validity of the legislation but International law expert Ben Saul said there were no obvious avenues to challenge the legislation because it is covered by the "external affairs power", a robust and broadly applied power to legislate matters involving governments outside Australia or to implement international obligations. http://www.smh.com.au/nsw/alleged-jihadist-recruiter-alqudsi-to-mount-high-court-challenge-against-foreign-incursion-laws-20141014-115pb5.html
  http://www.comlaw.gov.au/Details/C2011A00038
  http://www.comlaw.gov.au/Details/C2014A00116
  Ahmadzai, who has been under ASIO surveillance for four years, has also been convicted of stealing $100,000 during an ATM ram raid. Senior police sources have expressed concern money stolen from ATM raids has ended up being transferred to Syria to fund terrorism. Born and bred in Sydney, Ahmadzai is associated with Bukhari House, a bookstore and prayer hall in Auburn and is believed to be passing on directives to the group from inside jail. http://www.smh.com.au/nsw/terror-raids-target-family-homes-of-convicted-criminals-20140919-10jhw9.html
  http://www.theaustralian.com.au/in-depth/terror/the-order-to-kill-that-triggered-operation-appleby/story-fnpdbcmu-1227063420619?nk=17463ad57a41a4b7e822ec721c55093c
  http://www.aljazeera.com/news/europe/2014/11/austria-arrests-recruiting-syria-fighters-20141128111654517206.html
   http://www.brisbanetimes.com.au/nsw/two-men-arrested-in-sydney-in-counterterrorism-operation-20141224-12d8kt.html
The Autopsy of Jihadism in the United States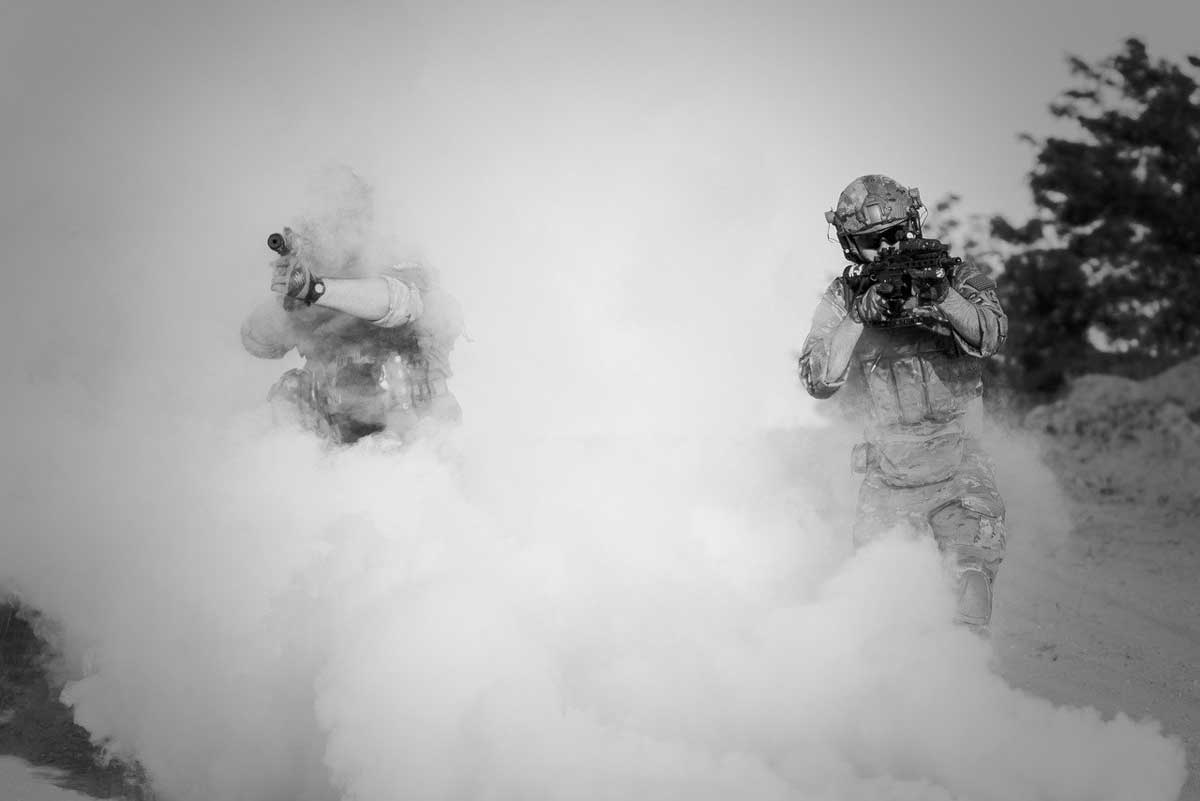 The American counter-terrorism establishment is shocked to know that its current terrorist threat, contrary to conventional wisdom, is not foreign but "a large majority of jihadist terrorists in the United States have been American citizens or legal residents".
A terror threat assessment by NewAmerica, a think tank comprehensive, up-to-date source of online information about terrorist activity in the United States and by Americans overseas since 9/11, 20 years after 9/11 reported: "…while a range of citizenship statuses are represented, every jihadist who conducted a lethal attack inside the United States since 9/11 was a citizen or legal resident except one who was in the United States as part of the U.S.-Saudi military training partnership".
The ultimate irony is NewAmerica quoting a terrorist to underline the seriousness of the threat: "Yet today, as Anwar al-Awlaki, the American born cleric who became a leader in Al Qaeda in the Arabian Peninsula, put it in a 2010 post, 'Jihad is becoming as American as apple pie'."
Since 9/11 and today, the United States faced just "one case of a jihadist foreign terrorist organization directing a deadly attack inside the United States since 9/11, or of a deadly jihadist attacker receiving training or support from groups abroad". The report recalls: "That case is the attack at the Naval Air Station Pensacola on December 6, 2019, when Mohammed Al-Shamrani shot and killed three people. Al Qaeda in the Arabian Peninsula claimed the attack and according to the FBI, evidence from Al-Shamrani's phone he was in contact with an AQAP (Al Qaeda in the Arab Peninsula) militant and AQAP prior to his entry to the United States…"
In the last two decades, "jihadists" have killed 107 people inside the United States. Compare this with deaths occurring due to major crimes: 114 people were killed by far-right terrorism (consisting of anti-government, militia, white supremacist, and anti-abortion violence), 12 and nine people, respectively, killed in attacks "inspired by black separatist/nationalist ideology and ideological misogyny". Attacks by people with Far-Left views have killed one person. It just goes to show that terrorism inside the United States is no longer the handiwork of foreign or "jihadi" ideologies, but is "homegrown", the report points out.
The report points out a poor understanding of the terror threat and its roots by the Trump administration. A week into his presidency, Donald Trump issued an executive order banning entry of citizens of seven Muslim countries into the United States. The countries were: Iran, Iraq, Syria, Sudan, Libya, Yemen, and Somalia. Th order cited "national security" as the reason, but gave no real justification.
Trump's aides tried to find some justification for the order claiming that in the administration's assessment the United States was and will be the prime target of terrorist organisations from these countries. The same report clarifies how wrong this assessment was: "None of the deadly attackers since 9/11 emigrated or came from a family that emigrated from one of these countries nor were any of the 9/11 attackers from the listed countries. Nine of the lethal attackers were born American citizens. One of the attackers was in the United States on a non-immigrant visa as part of the U.S.-Saudi military training partnership."
President Trump had to swallow his pride and gradually revoke his order. In early March of 2017, he revised the order excluding Iraq from the ban list. That September, he dropped Sudan too, but added North Korea, Venezuela and Chad.
In the last two decades since 9/11, there have been 16 "lethal jihadist terrorists in the United States". Of them, "three are African-Americans, three are from families that hailed originally from Pakistan, one was born in Virginia to Palestinian immigrant parents, one was born in Kuwait to Palestinian-Jordanian parents, one was born in New York to a family from Afghanistan, two are white converts – one born in Texas, another in Florida, two came from Russia as youth, one emigrated from Egypt and conducted his attack a decade after coming to the United States, one emigrated from Uzbekistan and one was a Saudi Air Force officer in the United States for military training". Nobody from the banned countries, nobody foreign citizens; all were American citizens.
What is more embarrassing for the Trump administration is the report saying: "When the data is extended to include individuals who conducted attacks inside the United States that were foiled or otherwise failed to kill anyone, there are only four cases that the travel ban could have applied to. However, in at least two of those cases, the individual entered the United States as a child. In a third case the individual had a history of mental illness and assault not related to jihadist terrorism. In a fifth, non-lethal attack Adam al-Sahli, who conducted a shooting at a military base in Corpus Christi on May 21, 2020, was born in Syria but was a citizen because his father was an American citizen and thus would not have been subject to the travel ban."
The NewAmerica assessment, in contrast to the executive order, finds concrete evidence to suggest that the terror threat is "homegrown". It gives the example of Mohammed Reza Taheri-Azar, "a naturalised citizen from Iran", who on March 3, 2006 drove a car into a group of students at the University of North Carolina, injuring nine people. "Taheri-Azar, though born in Iran, came to the United States at the age of two" and "his radicalization was homegrown inside the United States". On September 17, 2016 Dahir Adan, a naturalized citizen from Somalia, injured 10 people while wielding a knife at a mall in Minnesota. He too had come to the United States as a young child.
There are more such instances: "On November 28, 2016 Abdul Razak Ali Artan, an 18-year-old legal permanent resident who came to the United States as a refugee from Somalia in 2014 — having left Somalia for Pakistan in 2007 — injured eleven people when he rammed a car into his fellow students on the campus of Ohio State University…However, it is not clear that the attack provides support for Trump's travel ban.
In Artan's case, he left Somalia as a pre-teen, and "if he was radicalized abroad, it most likely occurred while in Pakistan", which is not included on the travel ban. The report says the chances of him being radicalised inside the United States are more. This is based on the fact that "in a Facebook posting prior to his attack, he cited Anwar al-Awlaki, the Yemeni-American cleric born in the United States, whose work — which draws largely upon American culture and history — has helped radicalize a wide range of extremists in the United States including those born in the United States".
There are several other pointers to the "homegrown" theory. For one, a "large proportion of jihadists in the United States since 9/11 have been converts". There are "jihadists" who are non-Muslims. These facts "challenge visions of counterterrorism policy that rely on immigration restrictions or focus almost entirely on second generation immigrant populations", the report says, debunking the Trump executive order.
The NewAmerica report debunks the assumption that only "hot headed" people are attracted to jihadist extremism. It finds that "participation in jihadist terrorism has appealed to individuals ranging from young teenagers to those in their advanced years (and) many of those involved have been married and even had kids – far from the stereotype of the lone, angry youngster".
Women have broken the glass ceiling of jihadist terrorism as "more women have been accused of jihadist terrorism crimes in recent years" inside the United States.
The expansion of the social media world has played a singular role in radicalising American youth. "Many extremists today either maintain public social media profiles displaying jihadist rhetoric or imagery or have communicated online using encrypted messaging apps. The percentage of cases involving such online activity has increased over time." Al Qaeda terrorists became key figures in this proliferation. They "fine-tuned the message and the distribution apparatus" and "put out extremist propaganda via websites and YouTube videos".
America's jihadists were never an immigration problem, the biggest jihadist terror threat U.S faces today is "homegrown".
March Towards Mosul: Beckoning the End of ISIS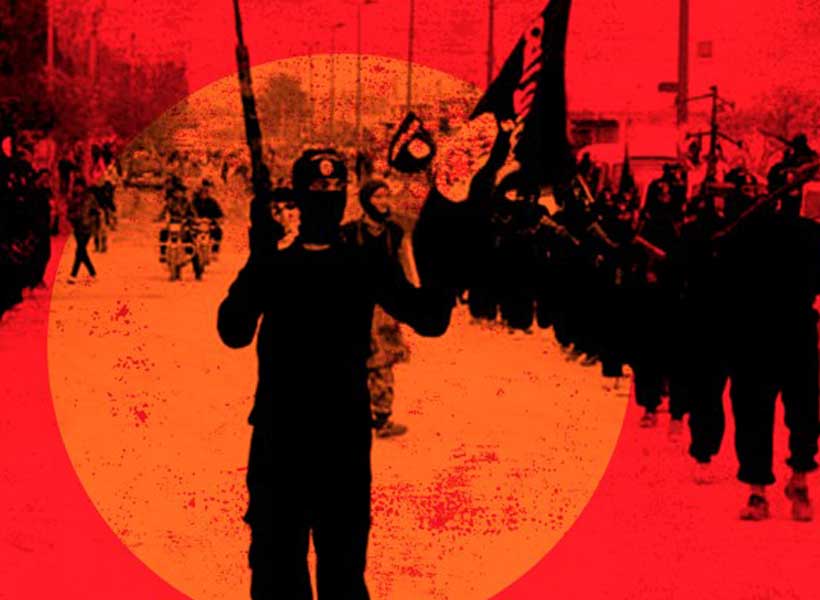 The tenor of ISIS is laced with terror and brutality ever since the militia began rattling Iraq in 2013. While the Civil War already wreaked havoc in the desolate country long before, the advancement of ISIS resonated the country beyond repair. The spread of ISIS quickly transitioned into an endemic as a succession to government failure and withdrawal of the United States military from Iraq in 2011. The group quickly took hold of the key cities of Raqqa, Tikrit, and Ramadi: inching closer to the capital city of Baghdad. However, the strategic win came in 2014 when ISIS struck victory and subsequently toppled the city of Mosul: the core cultural and economic haven of Iraq, only second to Baghdad. The fall of Mosul not only alarmed the Iraqi regime regarding the surging threat of ISIS but also pushed the US to advance airstrikes to displace the gripping offensive in northern Iraq.
While ISIS flourished on the sectarian divide rooted in the Iraqi society post the execution of Saddam Hussein, the US invasion and subsequent withdrawal was cited as the main reason for the passage of ISIS into Iraq. The 2003 invasion left the Iraqi society weakened and desperate for constant US regulation. While the Shia-Sunni divide broadened gradually over the decade, the Arab spring added oil to fire as animosity against the shite-regime expanded in the region. Syria served as the death grip of chaos as rebellious militants surged to dethrone the adamant Bashar al-Assad. With loose Syrian borders, compromised governments on either side of the border, and immediate exit of the US military, ISIS got a convenient passage of expansion from Syria to Iraq.
Amidst the sinister possibilities of the springing rebels in the Middle-East, ISIS declared the split from Al-Qaeda in January 2014. However, what some touted as the fragmentation of the Afghani militant group was only to surf into dangerous territory. A nightmarish humanitarian crisis followed suit as ISIS ransacked city after city while Iraq dwindled and perished piece after piece to the swelling violence of the militants. The US airstrikes targeting the militants did little to deter the group as it verged towards the city of Erbil, spewing chaos as they gripped the northern periphery of Iraq.
The fall of Ramadi, however, quickly incited the retaliation of the regional Kurdish forces. The regional forces were notoriously accused of fighting the government in the civil war and were the main targets of the US forces before their withdrawal in 2011. With the combined effort of the Iraqi army, the Kurdish Democratic Forces (KDF), and the sporadic US airstrikes, ISIS was pushed to a defensive stance as key cities of Falluja, Ramadi, and Tikrit were snatched back from the tight hold of the militant group. The city of Mosul, however, has been much of an unprecedented challenge to rope back as ISIS has cliched onto their 'Caliphate Capital' as a power statement to prove their subdued yet eminent presence in Iraq.
ISIS holds onto as many as 2.5 million people in the city of Mosul ever since the reign of brutality sprawled over the city in June 2014. Public beheading, lynching, and incineration are the common tactics inflicted by the group that has led to a mass exodus of millions of victims from the city over the course of the decade. With Mosul's strategic proximity to Syria and Turkey, ISIS has commanded the region ever since the ISIS leader, Abu Bakr al Baghdadi, declared the city as their 'Cultural Capital'. The reality, however, is not as simply put as the context of historic or cultural significance of the city. Mosul is the prime location of some of Iraq's most lucrative oil fields and thus a notorious means of revenue to the group. Confirmed reports suggest illegal oil dealings between ISIS and both regional and international smugglers. The heavy compensation has granted ISIS enough means to acquire advanced artillery to continue its combat against the coalition forces of the country.
The command of combat against ISIS in 2016 were to mark the end of ISIS as the group perished its conquests. Despite that, the Iraqi coalition amounting to 94000 members all but failed to oust the group estimated to be only about 5000 to 7000 in number. The coalition faced a decimating response of round-the-clock attacks ranging from suicide bombings and car bombs to heavy firing while the forces breached the 200 km radius leading to Mosul. The coalition managed to free the Erbil-Mosul road which was a strategic mark to sever any connection of ISIS from the rest of Iraq. While the coalition cornered ISIS only to Mosul and its outskirts, the urban center of Mosul resisted the breach attempt even with the heavy backing of a coalition with up to 90 fighter planes. The labyrinth of villages in the Mosul metropolis deterred the coalition to advance further and to this day, Mosul remains the last remaining straw in the violent streak of ISIS in Iraq.
The fall of Mosul could end the blood-ridden hold of ISIS in Iraq since it has all but fallen in shambles throughout the Middle-East. However, the victory over Mosul is only the beginning of the end of ISIS; the key lies in the execution of the strategy. The fall of ISIS may crush the backbone of extremism yet the Shia-Sunni divide still exists as it did long before ISIS raised its head in 2014. The same divide could fester again after the common enemy is eliminated from the picture. Moreover, the fall of Mosul could disperse ISIS over Europe in the form of ethnic-diaspora recruited by the militant group over the years. This could well spread the militants over Europe and Africa: reigniting the offshoots in failed states like Libya, Syria, and Nigeria. Without a doubt, the fall of Mosul could bring liberation and economic flourish to Iraq. However, precise execution and reform of the war-torn country is the answer for a sustained and progressive reality in Iraq.
Every Pakistani is a soldier of Operation Radd-ul-Fasaad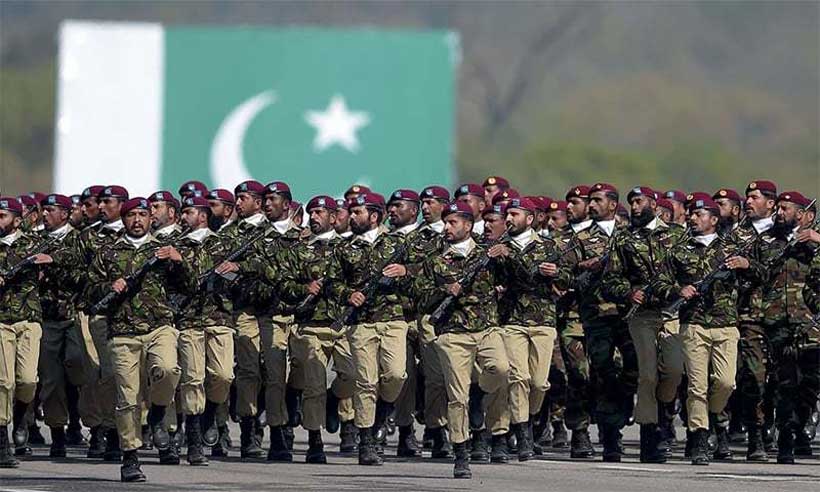 Citizens have the right to participate in politics and to be aware of the political situation. However, in our country, it is becoming common to make unwarranted comments and speculations on non-political, national issues. All institutions in the country have their own mechanisms and among them, the Pakistan Army is the most committed to its rules and regulations. However, the attitude adopted by some people towards the security agencies of the country and the nation in the recent past does not fall under the category of patriotism in any way. This is the same institution whose soldiers and officers have not only extinguished the flames of the beloved homeland with their blood but also restored peace by eradicating terrorism from the country. DG ISPR Major General Babar Iftikhar briefing on the completion of four years of Operation Radd-ul-Fasaad said that the forces with the help of the people have defeated terrorism and eliminated major terrorist networks. Operation Radd-ul-Fasaad covers the entire country and every Pakistani is a soldier of this operation.
There is no denying the fact that Pakistan has suffered the consequences of being a frontline ally in the US war, launched in Afghanistan in the name of eradicating terrorism, in the form of the worst terrorism on its soil. The Pakistan Army launched Operation Rah-e-Rastin 2008 to eradicate the scourge of terrorism, which entered the phase of Operation Rah-e-Nijat. These operations took place mostly in North, South Waziristan and Northern areas, followed by Operation Zarb-e-Azb and Operation Radd-ul-Fasaad were launched, the domain of which was extended to the whole country and combing operation and Operation Khyber-4 were also launched under it. Our security forces made great sacrifices in these operations for the protection of civilians and a peaceful Pakistan and remained committed to continuing the operation till the last terrorist is killed. It is the result of the unparalleled sacrifices and determination of the security forces that the terrorists have been completely wiped out from the land of Pakistan. Although some miscreants fled across the border during the counter-terrorism operation which is a constant threat to Pakistan butto secure the borders, Pakistan is erecting fences not only on the border of Afghanistan but also on the border of Iran so that the movement of terrorists can be stopped.
After four years of Operation Radd-ul-Fasaad, the country is peaceful, playgrounds are inhabited, foreign teams are coming to the country for sports, Pakistan's war on terror is being praised around the world, world leaders and Institutions are also acknowledging the peace efforts of our security forces. According to UN Secretary-General Antonio Guterres, Pakistan's journey towards peace is excellent while British General Sir Nicholas Carter is calling the clearing of South Waziristan from terrorists a great achievement of the Pakistan Army. Pakistan army has not only accepted the challenge of terrorists and their sponsors and facilitators but has also left no stone unturned in measuring their necks. DG ISPR has rightly termed it as a journey from terrorism to tourism. However, all this has been made possible by the sacrifices made in Radd-ul-Fasaad.
There is no doubt that the Pakistan Army has not only successfully met every trial yetis working day and night to protect the country's internal and external borders but the question is, are we doing our job? Even now, some political and non-political people are hurling insults against the institutions in public meetings and also on social media; those who slander the country's sensitive institutions should be ashamed. It is the duty of every patriotic Pakistani along with the spokesperson of the institution to respond to them with arguments and facts and also to take a hard line to discourage them. The rioters who speak out against these institutions and sitting on social media are even more dangerous than ISIS. If every Pakistani is a soldier of the Radd-ul-Fasaad operation then we all have to work for our country. The anti-national agenda must be thwarted together but we must not forget the heroes who made Operation Radd-ul-Fasaad a success by shedding their blood and the people are beginning to breathe a sigh of relief in an atmosphere of peace.