From Energy Core to Currency War
A multi-spectrum war is being waged against Moscow by Washington. If there are any doubts about this, they should be put to rest. Geopolitics, science and technology, speculation, financial markets, information streams, large business conglomerates, intelligentsia, mass communication, social media, the internet, popular culture, news networks, international institutions, sanctions, audiences, public opinion, nationalism, different governmental bodies and agencies, identity politics, proxy wars, diplomacy, countervailing international alliances, major business agreements, non-governmental organizations (NGOs), human rights, prestige, military personnel, capital, and psychological tactics are all involved in this multi-spectrum war.
On a daily basis this struggle can be seen playing out on the airwaves, in the war theaters in Ukraine and the Middle East, through the statements and accusations of diplomats, and in the economic sphere.
Additionally, the debates and questions on whether a new cold war—a post-Cold War cold war—has emerged or if the Cold War never ended should be put to rest too. The mentality of the Cold War never died in the Washington Beltway.
From the perspective of Russian officials, it is clear that the US never put down its war mace and continued the offensive. The dissolution of the Warsaw Pact, defeating the Soviets and Eastern Bloc, and seeing the Soviet Union dismantled into fifteen republics was not enough for the Cold War warriors in the US. The newly emergent Russian Federation had to be placated in their views.
Petro-politics have been a major feature of this multi-spectrum war too. [1] Not only have energy prices been a factor in this struggle, but so are financial markets and national currencies. The manipulated decline in the price of energy, which has been driven by the flooding of the global market with oil, is now being augmented by a siege on the value of the Russian ruble.
This is part of what appears to be a deliberate two-pronged attack on the Russian Federation that seeks to cut Russia's revenues through market manipulation via economic sanctions and price drops. It is what you would call a «double whammy». While sanctions have been imposed on the Russian economy by the US and its allies, including Australia, Canada, the European Union, and Japan, offensives on Russia's main source of revenue — energy — and its national currency have taken place.
Currency Warfare and Inflation
The price of the Russian ruble begun to drop in December 2014 as a consequence of the economic siege on the Russian Federation, the drop in global energy prices, and speculation. «Judging by the situation in the country, we are in the midst of a deep currency crisis, one that even Central Bank employees say they could not have foreseen in their worst nightmares». Interfax's Vyacheslav Terekhov commented on the currency crisis while talking to Russian Preisdent Vladimir Putin during a Kremlin press conference on December 18, 2014. [2] Putin himself admitted this too at the press conference. While answering Terekhov, Putin explained that «the situation has changed under the influence of certain foreign economic factors, primarily the price of energy resources, of oil and consequently of gas as well». [3]
Some may think that the drop in the Russian ruble's value is a result of the market acting on its own while others who recognize that there is market manipulation involved may turn around and blame it on the Russian government and Vladimir Putin.
This process, however, has been guided by US machinations. It is simply not a result of the market acting on its own or the result of Kremlin policies. It is the result of US objectives and policy that deliberately targets Russia for destabilization and devastation. This is why Putin answered Terekhov's question by saying that the drop in the value of the Russian ruble «was obviously provoked primarily by external factors». [4]
Both US Assistant-Secretary of State Victoria Nuland — the wife of the Project for the New American Century (PNAC) co-founder and neo-conservative advocate for empire Robert Kagan—and US Assistant-Secretary of the Treasury Daniel Glaser told the Foreign Affairs Committee of the US House of Representatives in May 2014 that the objectives of the US economic sanctions strategy against the Russian Federation was not only to damage the trade ties and business between Russia and the EU, but to also bring about economic instability in Russia and to create currency instability and inflation. [5]
In other words, the US government was targeting the Russian ruble for devaluation and the Russian economy for inflation since at least May 2014.
It appears that the US is trying to manipulate the Kremlin into spending Russia's resources and fiscal reserves to fight the inflation of the Russian ruble that Washington has engineered.
The Kremlin, however, will not take the bait and be goaded into depleting the approximately $419 billion (US) foreign currency reserves and gold holdings of the Russian Federation or any of Russia's approximately 8.4 trillion ruble reserves in an effort to prop the declining value of the Russian ruble.
In this regard, while holding a press conference, President Putin has stated the following on December 18, 2014: «The Central Bank does not intend to 'burn' them all senselessly, which is right». [6] Putin emphasized this again when answering Vyacheslav Terekhov's question by saying that the Russian government and Russian Central Bank «should not hand out our gold and foreign currency reserves or burn them on the market, but provide lending resources». [7]
The Kremlin understands what Washington is trying to do. The US is replaying old game plans against Russia. The energy price manipulation, the currency devaluation, and even US attempts to entrap Russia in a conflict with its sister-republic Ukraine are all replays of US tactics that have been used before during the Cold War and after 1991.
For example, dragging Russia into Ukraine would be a replay of how the US dragged the Soviet Union into Afghanistan whereas the manipulation of energy prices and currency markets would parallel the US strategy used to weaken and destabilize Baathist Iraq, Iran, and the Soviet Union during the Afghan-Soviet War and Iran-Iran War.
Instead of trying to stop the value of the ruble from dropping, the Kremlin appears to have decided to strategically invest in Russia's human capital. Russia's national reserve funds will be used to diversify the national economy and strengthen the social and public sectors.
Despite the economic warfare against Russia, this is exactly why the wages of teachers in schools, professors in post-secondary institutions of learning and training, employees of cultural institutions, doctors in hospitals and clinics, paramedics, and nurses—the most important sectors for developing Russia's human capital and capacity—have all been raised.
The Russian Bear Courts the Turkish Grey Wolf
The Kremlin, however, has an entire list of options at its disposal for countering the US offensive against Russia. One of them involves the courting of Turkey. The Russian courtship of Turkey has involved the Russian move away from the construction of the South Stream natural gas pipeline from Russia across the Black Sea to Bulgaria.
Putin announced that Russia has cancelled the South Stream project on December 1, 2014. Instead the South Stream pipeline project has been replaced by a natural gas pipeline that goes across the Black Sea to Turkey from the Russian Federation's South Federal District.
This alterative pipeline has been popularly billed the «Turk Stream» and partners Russian energy giant Gazprom with Turkey's Botas. Moreover, Gazprom will start giving Turkey discounts in the purchase of Russian natural gas that will increase with the intensification of Russo-Turkish cooperation.
The natural gas deal between Ankara and Moscow creates a win-win situation for both the Turkish and Russian sides. Not only will Ankara get a discount on energy supplies, but Turk Stream gives the Turkish government what it has wanted and desired for years.
The Turk Stream pipeline will make Turkey an important energy corridor and transit point, complete with transit revenues. In this case Turkey becomes the corridor between energy supplier Russia and European Union and non-EU energy customers in southeastern Europe.
Ankara will gain some leverage over the European Union and have an extra negotiating card with the EU too, because the EU will have to deal with it as an energy broker.
For its part, Russia has reduced the risks that it faced in building the South Stream by cancelling the project. Moscow could have wasted resources and time building the South Stream to see the project sanctioned or obstructed in the Balkans by Washington and Brussels.
If the European Union really wants Russian natural gas then the Turk Stream pipeline can be expanded from Turkey to Greece, the former Yugoslav Republic (FYR) of Macedonia, Serbia, Hungary, Slovenia, Italy, Austria, and other European countries that want to be integrated into the energy project.
The cancelation of South Stream also means that there will be one less alternative energy corridor from Russia to the European Union for some time. This has positive implications for a settlement in Ukraine, which is an important transit route for Russian natural gas to the European Union.
As a means of securing the flow of natural gas across Ukrainian territory from Russia, the European Union will be more prone to push the authorities in Kiev to end the conflict in East Ukraine.
In more ways than one the Turk Stream pipeline can be viewed as a reconfigured of the failed Nabucco natural gas pipeline. Not only will Turk Stream court Turkey and give Moscow leverage against the European Union, instead of reducing Russian influence as Nabucco was originally intended to do, the new pipeline to Turkey also coaxes Ankara to align its economic and strategic interests with those of Russian interests.
This is why, when addressing Nabucco and the rivalries for establishing alternate energy corridors, this author pointed out in 2007 that «the creation of these energy corridors and networks is like a two-edged sword. These geo-strategic fulcrums or energy pivots can also switch their directions of leverage. The integration of infrastructure also leads towards economic integration». [8]
The creation of Turk Stream and the strengthening of Russo-Turkish ties may even help placate the gory conflict in Syria. If Iranian natural gas is integrated into the mainframe of Turk Stream through another energy corridor entering Anatolia from Iranian territory, then Turkish interests would be even more tightly aligned with both Moscow and Tehran.
Turkey will save itself from the defeats of its neo-Ottoman policies and be able to withdraw from the Syrian crisis. This will allow Ankara to politically realign itself with two its most important trading partners, Iran and Russia.
It is because of the importance of Irano-Turkish and Russo-Turkish trade and energy ties that Ankara has had an understanding with both Russia and Iran not to let politics and their differences over the Syrian crisis get in the way of their economic ties and business relationships while Washington has tried to disrupt Irano-Turkish and Russo-Turkish trade and energy ties like it has disrupted trade ties between Russia and the EU. [9]
Ankara, however, realizes that if it lets politics disrupt its economic ties with Iran and Russia that Turkey itself will become weakened and lose whatever independence it enjoys
Masterfully announcing the Russian move while in Ankara, Putin also took the opportunity to ensure that there would be heated conversation inside the EU. Some would call this rubbing salt on the wounds. Knowing that profit and opportunity costs would create internal debate within Bulgaria and the EU, Putin rhetorically asked if Bulgaria was going to be economically compensated by the European Commission for the loss.
The Russian Bear and the Chinese Dragon
It is clear that Russian business and trade ties have been redirected to the People's Republic of China and East Asia. On the occasion of the Sino-Russian mega natural gas deal, this author pointed out that this was not as much a Russian countermove to US economic pressure as it was really a long-term Russian strategy that seeks an increase in trade and ties with East Asia. [10]
Vladimir Putin himself also corroborated this standpoint during the December 18 press conference mentioned earlier when he dismissed—like this author—the notion that the so-called «Russian turn to the East» was mainly the result of the crisis in Ukraine.
In President Putin's own words, the process of increasing business ties with the Chinese and East Asia «stems from the global economic processes, because the East – that is, the Asia-Pacific Region – shows faster growth than the rest of the world». [11]
If this is not convincing enough that the turn towards East Asia was already in the works for Russia, then Putin makes it categorically clear as he proceeds talking at the December 18 press conference.
In reference to the Sino-Russian gas deal and other Russian projects in East Asia, Putin explained the following: «The projects we are working on were planned long ago, even before the most recent problems occurred in the global or Russian economy. We are simply implementing our long-time plans». [12]
From the perspective of Russian Presidential Advisor Sergey Glazyev, the US is waging its multi-spectrum war against Russia to ultimately challenge Moscow's Chinese partners.
In an insightful interview, Glazyev explained the following points to the Ukrainian journalist Alyona Berezovskaya—working for a Rossiya Segodnya subsidiary focusing on information involving Ukraine—about the basis for US hostility towards Russia: the bankruptcy of the US, its decline in competitiveness on global markets, and Washington's inability to ultimately save its financial system by serving its foreign debt or get enough investments to establish some sort of innovative economic breakthrough are the reasons why Washington has been going after the Russian Federation. [13]
In Glazyev's own words, the US wants «a new world war». [14] The US needs conflict and confrontation, in other words. This is what the crisis in Ukraine is nurturing in Europe.
Sergey Glazyev reiterates the same points months down the road on September 23, 2014 in an article he authors for the magazine Russia in Global Affairs, which is sponsored by the Russian International Affairs Council—an think-tank founded by the Russian Foreign Ministry and Russian Ministry of Education 2010—and the US journal Foreign Affairs—which is the magazine published by the Council on Foreign Relation in the US.
In his article, Glazyev adds that the war Washington is inciting against Russia in Europe may ultimately benefit the Chinese, because the struggle being waged will weaken the US, Russia, and the European Union to the advantage of China. [15]
The point of explaining all this is to explain that Russia wants a balanced strategic partnership with China. Glazyev himself even told Berezovskaya in their interview that Russia wants a mutually beneficial relationship with China that does reduce to becoming a subordinate to Beijing. [16]
Without question, the US wants to disrupt the strategic partnership between Beijing and Moscow. Moscow's strategic long-term planning and Sino-Russian cooperation has provided the Russia Federation with an important degree of economic and strategic insulation from the economic warfare being waged against the Russian national economy.
Washington, however, may also be trying to entice the Chinese to overplay their hand as Russia is economically attacked. In this context, the price drops in the energy market may also be geared at creating friction between Beijing and Moscow.
In part, the manipulation of the energy market and the price drops could seek to weaken and erode Sino-Russian relations by coaxing the Chinese into taking steps that would tarnish their excellent ties with their Russian partners.
The currency war against the Russian ruble may also be geared towards this too. In other words, Washington may be hoping that China becomes greedy and shortsighted enough to make an attempt to take advantage of the price drop in energy prices in the devaluation of the Russian ruble.
Whatever Washington's intentions are, every step that the US takes to target Russia economically will eventually hurt the US economy too. It is also highly unlikely that the policy mandarins in Beijing are unaware of what the US may try to be doing. The Chinese are aware that ultimately it is China and not Russia that is the target of the United States.
Economic Terrorism: An Argentina versus the Vulture Funds Scenario?
The United States is waging a fully fledged economic war against the Russian Federations and its national economy. Ultimately, all Russians are collectively the target. The economic sanctions are nothing more than economic warfare. If the crisis in Ukraine did not happen, another pretext would have been fund for assaulting Russia.
Both US Assistant-Secretary of State Victoria Nuland and US Assistant-Secretary of the Treasury Daniel Glaser even told the Foreign Affairs Committee of the US House of Representatives in May 2014 that the ultimate objectives of the US economic sanctions against Russia were to make the Russian population so miserable and desperate that they would eventually demand that the Kremlin surrender to the US and bring about «political change».
«Political change» can mean many things, but what it most probably implies here is regime change in Moscow. In fact, the aims of the US do not even appear to be geared at coercing the Russian government to change its foreign policy, but to incite regime change in Moscow and to cripple the Russian Federation entirely through the instigation of internal divisions.
This is why maps of a divided Russia are being circulated by Radio Free Europe. [17]
According to Presidential Advisor Sergey Glazyev, Washington is «trying to destroy and weaken Russia, causing it to fragment, as they need this territory and want to establish control over this entire space». [18]
«We have offered cooperation from Lisbon to Vladivostok, whereas they need control to maintain their geopolitical leadership in a competition with China,» he has explained, pointing out that the US wants lordship and is not interested in cooperation. [19]
Alluding to former US top diplomat Madeline Albright's sentiments that Russia was unfairly endowed with vast territory and resources, Putin also spoke along similar lines at his December 18 press conference, explaining how the US wanted to divide Russia and control the abundant natural resources in Russian territory.
It is of little wonder that in 2014 a record number of Russian citizens have negative attitudes about relations between their country and the United States. A survey conducted by the Russian Public Opinion Research Center has shown that of 39% of Russian respondents viewed relations with the US as «mostly bad» and 27% as «very bad». [20]
This means 66% of Russian respondents have negative views about relations with Washington. This is an inference of the entire Russian population's views.
Moreover, this is the highest rise in negative perceptions about the US since 2008 when the US supported Georgian President Mikheil Saakashvili in Tbilisi's war against Russia and the breakaway republic of South Ossetia; 40% viewed them as «mostly bad» and 25% of Russians viewed relations as «very bad» and at the time. [21]
Russia can address the economic warfare being directed against its national economy and society as a form of «economic terrorism». If Russia's banks and financial institutions are weakened with the aim of creating financial collapse in the Russian Federation, Moscow can introduce fiscal measures to help its banks and financial sector that could create economic shockwaves in the European Union and North America.
Speaking in hypothetical terms, Russia has lots of options for a financial defensive or counter-offensive that can be compared to its scorched earth policies against Western European invaders during the Napoleonic Wars, the First World War, and the Second World War.
If Russian banks and institutions default and do not pay or delay payment of their derivative debts and justify it on the basis of the economic warfare and economic terrorism, there would be a financial shock and tsunami that would vertebrate from the European Union to North America. This scenario has some parallels to the steps that Argentina is taken to sidestep the vulture funds.
The currency war eventually will rebound on the Washington and Wall Street. The energy war will also reverse directions. Already, the Kremlin has made it clear that it and a coalition of other countries will de-claw the US in the currency market through a response that will neutralize US financial manipulation and the petro-dollar.
In the words of Sergey Glazyev, Moscow is thinking of a «systemic and comprehensive» response «aimed at exposing and ending US political domination, and, most importantly, at undermining US military-political power based on the printing of dollars as a global currency». [22]
His solution includes the creation of «a coalition of sound forces advocating stability—in essence, a global anti-war coalition with a positive plan for rearranging the international financial and economic architecture on the principles of mutual benefit, fairness, and respect for national sovereignty». [23]
The coming century will not be the «American Century» as the neo-conservatives in Washington think. It will be a «Eurasian Century». Washington has taken on more than it can handle, this may be why the US government has announced an end to its sanctions regime against Cuba and why the US is trying to rekindle trade ties with Iran.
Despite this, the architecture of the post-Second World War or post-1945 global order is now in its death bed and finished. This is what the Kremlin and Putin's presidential spokesman and press secretary Dmitry Peskov mean when they impart—as Peskov stated to Rossiya-24 in a December 17, 2014 interview — that the year 2014 has finally led to «a paradigm shift in the international system».

Repost from the MD's partner the 4th Media.

NOTES
[1] Mahdi Darius Nazemroaya, «Oil Prices and Energy Wars: The Empire of Frack versus Russia,» Strategic Culture Foundation, December 5, 2014.
[2] Official Kremlin version of the transcribed press conference — titled «News conference of Vladimir Putin» (December 18, 2014)—has been used in quoting Vladimir Putin.
[3] Ibid.
[4] Ibid.
[5] Mahdi Darius Nazemroaya, «Psychological War In The Financial Markets And The Sino-Russian Gas Deal,» Mint Press News, May 29, 2014.
[6] Supra. n.2.
[7] Ibid.
[8] Mahdi Darius Nazemroaya, «The 'Great Game' Enters the Mediterranean: Gas, Oil, War, and Geo-Politics,» Global Research, October 14, 2007.
[9] Mahdi Darius Nazemroaya, «Oil Prices and Energy Wars,» op. cit.; Mahdi Darius Nazemroaya, «Turkey & Iran: More than meets the eye»RT, January 20, 2014.
[10] Mahdi Darius Nazemroaya, «Psychological War In The Financial Markets,» op. cit.
[11] Supra. n.2.
[12] Ibid.
[13] Sergey Glazyev, «Alyona Berezovskaya interviews Sergei Glazyev,» Interview with Alyona Berezovskaya, Ukraine.ru, July 17, 2014: .
[14] Ibid.
[15] Sergey Glazyev, «The Threat of War and the Russian Response,» Russia in Global Affairs, September 24, 2014.
[16] Sergey Glazyev, «Alyona Berezovskaya interviews,» op. cit.
[17] Mahdi Darius Nazemroaya, «WWIII aimed to redraw map of Russia?» Strategic Culture Foundation, September 10, 2014.
[18] Sergey Glazyev, «Alyona Berezovskaya interviews,» op. cit.
[19] Ibid.
[20] Всероссийский центр изучения общественного мнения [Russian Public Opinion Research Center], «Россия-США отношенияв точке замерзания» [«Russia-US Relations at Freezing Point»], Press release 2729, December 4, 2014: .
[21] Ibid.
[22] Sergey Glazyev, «The Threat of War,» op. cit.
[23] Ibid.
Azerbaijan seeks to become the green energy supplier of the EU
Recently, Georgia, Azerbaijan, Hungary and Romania signed an agreement to build a strategic partnership regarding green energy. According to the document of the text, these four countries will be working together to develop a 1,195 kilometer submarine power cable underneath the Black Sea, thus effectively creating an energy transmission corridor from Azerbaijan via Georgia to Romania and Hungary. For Europe, this is a golden opportunity that must be seized upon.
According to the International Monetary Fund, "Europe's energy systems face an unprecedented crisis. Supplies of Russian gas—critical for heating, industrial processes and power—have been cut by more than 80 percent this year. Wholesale prices of electricity and gas have surged as much as 15-fold since early 2021, with severe effects for households and businesses. The problem could well worsen."
For this reason, Europe should switch as soon as possible to green energy supplies, so that they will rely less upon Russian gas and oil in the wake of the Ukraine crisis. This will enable Europe to be energy independent and to fulfill its energy needs by relying upon better strategic partners, such as Azerbaijan, who are not hostile to Europe's national security and the West more generally.
By having this submarine power cable underneath the Black Sea, Azerbaijan can supply not only Hungary and Romania with green energy, but the rest of Europe as well if the project is expanded. Israel, as a world leader in renewable energy, can also play a role in helping Azerbaijan become the green energy supplier of the EU, as the whole project requires Azerbaijan to obtain increased energy transmission infrastructure. Israel can help Azerbaijan obtain this energy transmission infrastructure, so that Azerbaijan can become Europe's green energy supplier.
According to the Arava Institute of the Environment, "Israel, with its abundant renewable energy potential, in particular wind and solar, has excellent preconditions to embark on the pathway towards a 100% renewable energy system. Accordingly, Israel has already made considerable progress with regard to the development of renewable energy capacities." The Israeli government has been pushing hard for a clean Israeli energy sector by 2030. Thus, Israel has the technical know-how needed to help Azerbaijan obtain the infrastructure that it needs to become the green energy supplier of Europe following the crisis in the Ukraine.
Given the environmental conditions present in Azerbaijan, which has an abundance of access to both solar and wind power, with Israeli technical assistance, Azerbaijan can help green energy be transported through pipelines and tankers throughout all of Europe, thus helping to end the energy crisis in the continent. In recent years, Europe has sought to shift away from oil and gas towards more sustainable energy.
With this recent agreement alongside other European policies, these efforts are starting to bear fruits. In 2021, more than 22% of the gross final energy consumed in Europe came from renewable energy. However, different parts of Europe have varying levels of success. For example, Sweden meets 60% of its energy needs via renewable energy, but Hungary only manages to utilize renewable energy between 10% and 15% of the time. Nevertheless, it is hoped that with this new submarine power cable underneath the Black Sea, these statistics will start to improve across the European Union and this will enable Europe to obtain true energy independence, free of Russian hegemony.
Energy Technology Perspectives 2023: Opportunities and emerging risks
The energy world is at the dawn of a new industrial age – the age of clean energy technology manufacturing – that is creating major new markets and millions of jobs but also raising new risks, prompting countries across the globe to devise industrial strategies to secure their place in the new global energy economy, according to a major new IEA report.
Energy Technology Perspectives 2023, the latest instalment in one of the IEA's flagship series, serves as the world's first global guidebook for the clean technology industries of the future. It provides a comprehensive analysis of global manufacturing of clean energy technologies today – such as solar panels, wind turbines, EV batteries, electrolysers for hydrogen and heat pumps – and their supply chains around the world, as well as mapping out how they are likely to evolve as the clean energy transition advances in the years ahead.
The analysis shows the global market for key mass-manufactured clean energy technologies will be worth around USD 650 billion a year by 2030 – more than three times today's level – if countries worldwide fully implement their announced energy and climate pledges. The related clean energy manufacturing jobs would more than double from 6 million today to nearly 14 million by 2030 – and further rapid industrial and employment growth is expected in the following decades as transitions progress.
At the same time, the current supply chains of clean energy technologies present risks in the form of high geographic concentrations of resource mining and processing as well as technology manufacturing. For technologies like solar panels, wind, EV batteries, electrolysers and heat pumps, the three largest producer countries account for at least 70% of manufacturing capacity for each technology – with China dominant in all of them. Meanwhile, a great deal of the mining for critical minerals is concentrated in a small number of countries. For example, the Democratic Republic of Congo produces over 70% of the world's cobalt, and just three countries – Australia, Chile and China – account for more than 90% of global lithium production.
The world is already seeing the risks of tight supply chains, which have pushed up clean energy technology prices in recent years, making countries' clean energy transitions more difficult and costly. Increasing prices for cobalt, lithium and nickel led to the first ever rise in EV battery prices, which jumped by nearly 10% globally in 2022. The cost of wind turbines outside China has also been rising after years of declines, and similar trends can be seen in solar PV.
"The IEA highlighted almost two years ago that a new global energy economy was emerging rapidly. Today, it has become a central pillar of economic strategy and every country needs to identify how it can benefit from the opportunities and navigate the challenges. We're talking about new clean energy technology markets worth hundreds of billions of dollars as well as millions of new jobs," said IEA Executive Director Fatih Birol. "The encouraging news is the global project pipeline for clean energy technology manufacturing is large and growing. If everything announced as of today gets built, the investment flowing into manufacturing clean energy technologies would provide two-thirds of what is needed in a pathway to net zero emissions. The current momentum is moving us closer to meeting our international energy and climate goals – and there is almost certainly more to come."
"At the same time, the world would benefit from more diversified clean technology supply chains," Dr Birol added. "As we have seen with Europe's reliance on Russian gas, when you depend too much on one company, one country or one trade route – you risk paying a heavy price if there is disruption. So, I'm pleased to see many economies around the world competing today to be leaders in the new energy economy and drive an expansion of clean technology manufacturing in the race to net zero. It's important, though, that this competition is fair – and that there is a healthy degree of international collaboration, since no country is an energy island and energy transitions will be more costly and slow if countries do not work together."
The report notes that major economies are acting to combine their climate, energy security and industrial policies into broader strategies for their economies. The Inflation Reduction Act in the United States is a clear example of this, but there is also the Fit for 55 package and REPowerEU plan in the European Union, Japan's Green Transformation programme, and the Production Linked Incentive scheme in India that encourages manufacturing of solar PV and batteries – and China is working to meet and even exceed the goals of its latest Five-Year Plan.
Meanwhile, clean energy project developers and investors are watching closely for the policies that can give them a competitive edge. Relatively short lead times of around 1-3 years on average to bring manufacturing facilities online mean that the project pipeline can expand rapidly in an environment that is conducive to investment. Only 25% of the announced manufacturing projects globally for solar PV are under construction or beginning construction imminently, according to the report. The number is around 35% for EV batteries and less than 10% for electrolysers. Government policies and market developments can have a significant effect on where the rest of these projects end up.
Amid the regional ambitions for scaling up manufacturing, ETP-2023 underscores the important role of international trade in clean energy technology supply chains. It shows that nearly 60% of solar PV modules produced worldwide are traded across borders. Trade is also important for EV batteries and wind turbine components, despite their bulkiness, with China the main net exporter today.
The report also highlights the specific challenges related to the critical minerals needed for many clean energy technologies, noting the long lead times for developing new mines and the need for strong environmental, social and governance standards. Given the uneven geographic distribution of critical mineral resources, international collaboration and strategic partnerships will be crucial for ensuring security of supply.
How is Venezuela benefiting from the sale of Petroleum Coke to India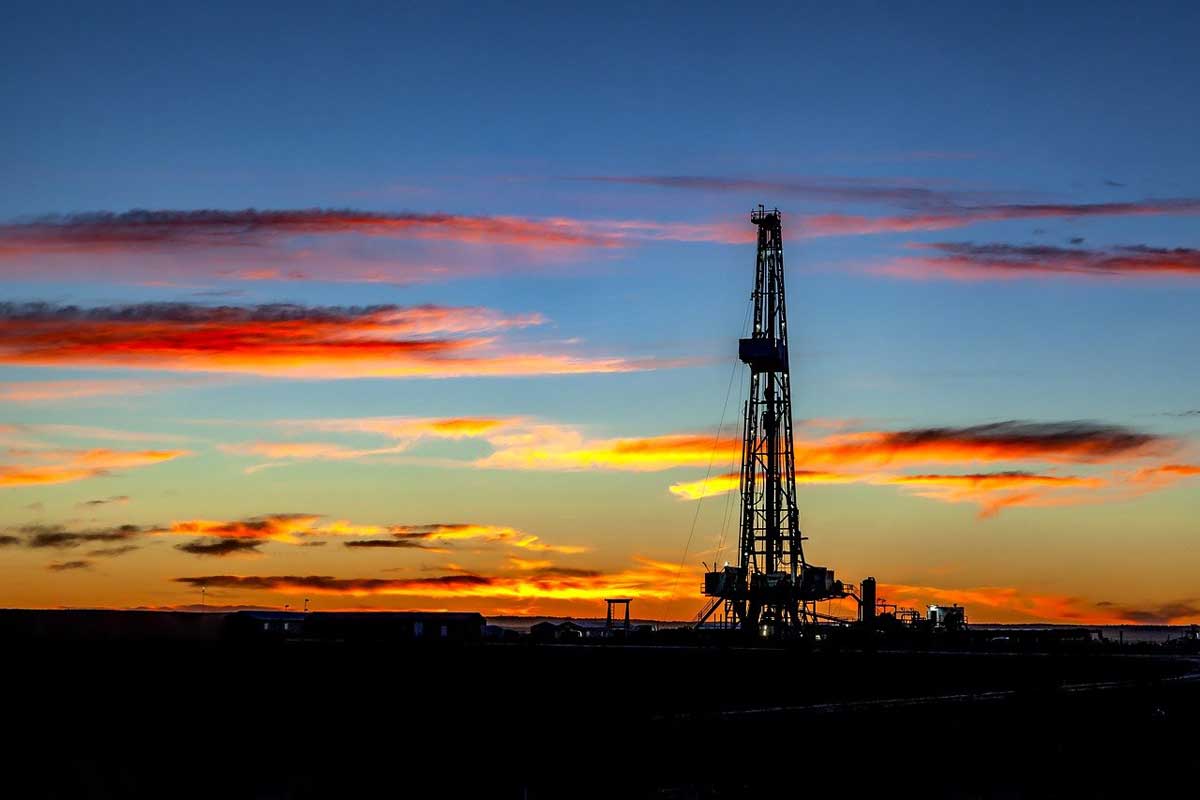 Production and Supply of Venezuelan Oil
Venezuela, a nation on South America's northern coast, has long been recognised for its oil output and demand; in 2016, Venezuela produced 2,355,423,55 barrels of oil per day, putting it 12th in the world. Venezuela, a nation where oil continues to have a dominating and fundamental role in fortunes. Oil sales account for more than 99% of export revenues and one-quarter of GDP. In 2013, the price of oil barrels sold by Venezuela was $100 per barrel, but it dropped to $30 per barrel in 2016. Venezuela has supplied oil to several nations, including the United States, China, and others. In 1959, India established diplomatic ties with the nation. Only a few nations, such as India and Venezuela, trade in a single commodity, and that is exactly what the relationship between India and Venezuela is. Although 75% of India's oil imports come from the Middle East area, the Middle East has provided just 59% of oil since 2014, which is 16% less than in 2017 as the remainder was supplied exclusively by Venezuela, which can be seen as a result of the diversification strategy by the Indian government. Although the Indian market has been critical for the Northern country in Latin America because it is the second-largest cash-paying customer yet when the United States imposed sanctions on Venezuela in 2019, Venezuela was forced to look to other countries such as Russia and China when it ceased oil exports to India.
Venezuela, India, and Petroleum Coke
Petroleum coke which is a carbonaceous substance produced during the oil refining process. Venezuela has supplied petroleum coke to a number of nations, including China and Bolivia. Even before Covid19, the biggest exporter of Petroleum Coke from Venezuela was Bolivia, and by 2020, Venezuela was the world's 107th largest exporter of Petroleum Coke. Although the Supreme Court has banned the use of Pet Coke in the states of Haryana, Uttar Pradesh, and Rajasthan in 2017, the CPCB (Central Pollution Control Board) directed for its use in all states, despite the fact that a tonne of Pet Coke is more expensive than coal and produces more energy when burned, and Pet Coke can also be used as a replacement for coal because when Pet Coke is turned into fuel, the calorific value is at 8000 Kcal/Kg, which is twice the Kg which is twice the value of average coal which is used in the generation of electricity, not only that but Pet Coke also has a low volatile matter and when evaporated there are no losses, it is also easy to transport when compared to the liquid fuels. For the first time, Indian companies started to import significant volumes of Petroleum coke from Venezuela since the beginning of 2022, as for the past couple of months and since March 2022, India has been suffering from electricity shortage due to coal crisis, as there has been a surge in coal prices globally to record high prices ever since the Russia-Ukraine war began, many countries such as India and even many of the developed countries in Europe have also been suffering because of the conflict as Russia which controls the Nord Stream which supplies gas to Europe has been shut down by Russia giving excuses such as "maintenance of the pipeline" this conflict could be disastrous for countries like UK, Germany and many other which directly depend on the Russian gas supply to not just run factories but which also helps to keep people homes warm enough, many countries are worried that this may lead to a winter recession in European countries and due to this many countries have started to open their coal plants, in times like these the supply of Pet Coke from countries like Venezuela to countries like India could be a major helping factor and for the past few months, Indian companies have been importing significant amounts of Pet Coke from Venezuela in massive quantities, as using Pet Coke can be beneficial for India as the Russia Ukraine war, which is affecting so many countries, with the supply of Pet Coke, India will not have to rely on the supply of coal to run its energy plants. Many cement factories in India got 1,60,000 tonnes of Pet Coke between April and July, with another shipment of at least 80,000 tonnes sent in August. Prior to buying from Venezuela, the Asian behemoth had to depend on nations such as the United States or Saudi Arabia.
Conclusion
Both countries understand that if Venezuela continues to export huge amounts of Pet Coke to India, it will benefit not only India but also the South American country because when India used to import oil from Venezuela, India was the second largest importer of oil for Venezuela, and now if India starts importing the same amount of Pet Coke from Venezuela, it could provide relief to the country that has been suffering for the past three years ever since the USA has pu The nation has been selling Pet Coke at a $50-$60 discount compared to the US stuff. Venezuela has been stockpiling Pet Coke for a long time because it may help the Latin American country solve its infrastructure woes and is making strides by supplying not only to the Indian market but if Venezuela could supply more to the global markets as it has been producing more than 25 million tonnes of Pet Coke on a daily basis. If the commerce between Petroleum Coke continues, India will not have to depend on any country such as the US or Russia, since the Russia-Ukraine conflict has made it difficult for countries such as India to side with any of the nations, and for Venezuela, it will assist the country to grow its economy again.