The grand strategy of Xi Jinping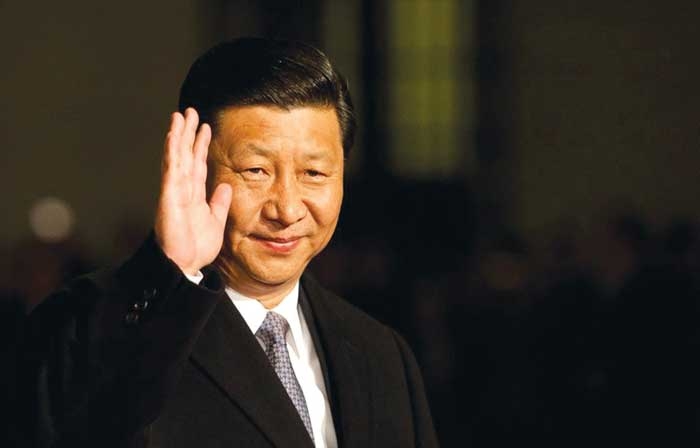 China spent much of 2014 seeking to revive a concept that Japan proclaimed seven decades ago, when it was an imperial power seeking to impose its will on the region: "Asia for the Asians." But that effort may not end as badly for China as it did for Japan.
International relations tend to become destabilised by rapid changes in the distribution of power. Established powers' resistance to their rising counterparts' demands for a larger role in setting the global agenda fuel tensions and disrupt the existing world order.
That is precisely what has been occurring lately between China and the US, and is the impetus for China's "Asia for the Asians" policy. Last November, China shook the regional order by unilaterally declaring an Air-Defence Identification Zone (ADIZ) over a large swathe of the East China Sea that includes disputed territory — notably the Senkaku Islands (known in Chinese as the Diaoyu Islands) that are claimed by China, Japan and Taiwan.
This amounted to an escalation of China's already assertive stance in the region, with Chinese President Xi Jinping routinely sending maritime-surveillance and fishery law-enforcement ships to the waters surrounding the islands, spurring protests in South Korea and Japan. The US, prompted by its allies' anger, dispatched two B-52 bombers into the ADIZ.
Tensions continued to mount through early 2014, raising concerns about an "accidental war" between China and Japan, which would demand the involvement of Japan's main ally, the US (as President Barack Obama confirmed on a visit to Tokyo in April). Add to that simultaneous tensions over China's claims to South China Sea islands and atolls — claims disputed by the Philippines and Vietnam — and a clash between China and the US was beginning to seem inevitable.
Before long, however, the US had to turn its attention to Russia, which under President Vladimir Putin's leadership has been seeking to recapture the Cold War-era Soviet Union's geopolitical status. With its regional authority apparently threatened by rising pro-European sentiment in Ukraine, Russia invaded and annexed Crimea and began supporting separatist rebels in eastern Ukraine, prompting the US and Europe to impose increasingly tough political and economic sanctions.
In this conflict, China has actually become something of a US ally. Though the conclusion of long-negotiated gas deals between Russia and China may seem to reflect a deepening of the bilateral relationship, China extracted an exceedingly low price from Russia for the gas that it will receive. This, together with the fact that China has cut lending to Russia since the Crimea invasion, suggests that, in the longer term, the Chinese envision Russia as a natural-resource vassal, not an equal ally.
Chinese and American policies converged even more clearly on North Korea in 2014. Xi expressed his unwillingness to tolerate any unruly behaviour — particularly concerning nuclear weapons — by the country's unpredictable rulers. This drove the North, which depends on Chinese aid, to send diplomatic interlocutors to Japan, Russia, and even South Korea. But, following the United Nations General Assembly's resolution on North Korea's human-rights situation, the regime announced that it would hold its fourth nuclear test.
This year's power shifts are a result less of Russia's expansionist ambitions or China's military and economic rise than of America's declining international leadership. With Obama unwilling — or unable, due to rising political partisanship at home — to take the lead in addressing crises like those in Egypt, Libya, and Syria, challengers to American primacy took heart in 2014, and US allies took fright. Global power must be allocated somewhere; if the US would not fill its leading role on the international stage, an understudy would have to step in.
But China's recent shift away from muscle-flexing and its confluence of interests with a US-led order offer hope that it will not continue to engender large-scale regional instability next year. Indeed, China withdrew its jumbo oil platform from the waters of the disputed Paracel Islands in July, and it has been sending surveillance ships to the Senkaku Islands less frequently. Chinese officials have also become more willing to discuss the creation of a code of conduct for the South China Sea.
The most important element of China's charm offensive is its effort to improve relations with Japan, initiated at a meeting between Xi and Japan's Prime Minister Shinzo Abe on the sidelines of the recent Asia-Pacific Economic Cooperation meeting in Beijing. The long-awaited climate deal that Xi struck with Obama at another peripheral meeting at the same event is no small step, either.
China's new, more emollient diplomacy underpins a nuanced foreign policy. By offering generous economic incentives to its Southeast Asian neighbours, it has weakened their will to confront China in a coalition. Vietnam, for example, decided to "reset" its relations with China, and not to cooperate with the Philippines in waging a legal battle over China's maritime claims.
Indeed, China has been shifting from hard power to soft throughout the region, and is using its economic power to challenge western-dominated multilateral institutions. Specifically, China has decided to pour huge amounts of money into establishing new development institutions: The Asian Infrastructure Investment Bank, the Maritime Silk Road Bank, and the New Development Bank (created by the five major emerging economies, Brazil, Russia, India, China, and South Africa). Furthermore, Chinese Premier Li Keqiang recently offered $20 billion to finance infrastructure and development projects in the Association of Southeast Asian Nations countries.
With the US economy yet to recover fully from the global economic crisis, and American politics increasingly dysfunctional, there is a global power vacuum that China, with shrewd diplomacy and economic might, hopes to fill — beginning in Asia. This may not yet mean Asia for only the Asians; but it could mean a reduced regional role for the US — especially as America turns inward during the presidential election season that starts in 2015.
Source: Project Syndicate, 2014
Xi Jinping's visit to Russia and America's hostile policy towards China-Russia rapprochement
The visit of Chinese President "Xi Jinping" to Russia will be organized, which will most likely take place after the end of the sessions of the Chinese Parliament, which are traditionally held annually in early spring in February of each year.
It seems to me that the Chinese comrade "Xi" himself deeply admires Putin on a personal level. But it seems to me that the most worrying thing about Putin himself is that China, despite the strength of its relationship with him, is also seeking to set a high price for support. For example, Beijing wants to restrict Russia's highly lucrative arms sales to India, a sworn enemy of China across the Himalayan range on the Sino-Indian border. Despite this, the Chinese company, Huawei, is building Russian fifth-generation networks, while Russia requires Chinese cooperation on everything from aircraft parts to currency swaps in the local currencies of the two parties.
Relations between Russia and China, which the two sides describe as a "borderless" partnership, have gained great importance after the launch of the Russian invasion of Ukraine on February 24, 2022. While Western countries imposed unprecedented sanctions on Russia, China refrained from condemning Moscow's military crackdown and merely emphasized the need for peace. Russian energy exports to China have increased dramatically since the outbreak of the war, and Moscow has become the single largest supplier of oil to China. However, there are very serious limits to the pattern of "boundless" relations between China and Russia. For now, China assures Western countries that at least it does not sell weapons or aircraft parts to Russia. Beijing is desperate not to fall victim to the same sanctions imposed on the Russians after the Ukraine war. So it sets limits to the relationship with Moscow.
Beijing has so far been careful not to provide direct support that could make it vulnerable to Western sanctions over Russia's war against Ukraine. At a summit held in September 2021 in Uzbekistan, Putin acknowledged the concerns of his Chinese counterpart "Xi Jinping", about the situation in Ukraine.
The visit of Chinese President "Xi Jinping" to Russia is an affirmation of Beijing's solidarity with Russia during the continuation of its military campaign in Ukraine. This visit will show the world how close Russian-Chinese relations are.
With China's readiness, according to what Beijing officially confirmed, about its willingness to increase strategic cooperation with Russia against the background of the difficult situation in the whole world. According to Chinese state media analysis.
In a previous video call between Presidents "Xi Jinping" and Putin, it was confirmed that the road to peace talks on Ukraine will not be easy, and that China will continue to uphold its objective and fair stance on the issue, according to the official China Central Television broadcast in Beijing.
It is expected that Russian gas supplies to China will increase after that visit. This was confirmed by Russian President "Putin" that Russian-Chinese cooperation is increasing as a factor of stability in the international arena with Putin's statements about the importance of continuing joint military cooperation with Beijing, to enhance regional security and work to develop it in the future.
The visit of Chinese President "Xi Jinping" to Russia will be a joint declaration of the "borderless" partnership, which was announced between the two parties during the February 2022 summit, at the time of Beijing's hosting of the Winter Olympics, as both sought to challenge the influence of the United States of America and pressure for a multipolar world.
Here, Moscow and Beijing present themselves as a geopolitical counterweight to the United States of America and its other allies. Moscow and Beijing also conducted several joint military maneuvers and exercises in their nearby areas of influence, including naval maneuvers in the East China Sea, as a warning message to America and its allies about the Taiwan Strait.
Likewise, during President Xi Jinping's visit, China will try to increase the benefit from Russian supplies of gas to the Chinese economy, given that Beijing is the main consumer of hydrocarbons, at a time when the Europeans are trying to get rid of their dependence on Russian energy.
Here, China holds the cards when it comes to Russian gas. Just before invading Ukraine, Putin signed an agreement with Xi to increase Russian natural gas exports to 48 billion cubic meters annually as a future deal, instead of capping a modest 4 billion cubic meters in 2020. Russia is also planning to build a new pipeline, known as (Power of Siberia 2), which may lead to the transfer of Russian gas exports from Europe more easily to China.
Chinese President Xi Jinping's visit to Moscow will also reflect an affirmation of Beijing's refusal to publicly condemn Russia's war against Ukraine, with China instead accusing the United States of provoking Russia by pressing for NATO's expansion to the east into the regions. direct Chinese Russian influence.
But on the other hand, with no indications that the conflict in Ukraine is about to end at the present time, President Xi has taken steps to distance himself from his Russian counterpart, including China's signing of a statement during the G-20 summit, in November 2022 in Bali. Indonesia, China, along with its other member states, reaffirmed their strong condemnation of the war in Ukraine.
The summit that took place between President Xi Jinping and his counterpart, US President "Joe Biden", on the sidelines of the G20 meetings, also helped ease tensions between the two largest powers in the world, as the two leaders jointly warned the Kremlin in Russia, because of a Russian statement, About the imminent outbreak of a nuclear war against Ukraine.
The first American comment on the event of Chinese President Xi Jinping's visit to Russia came through a State Department spokesperson, in a statement, to express Washington's concern about China's alliance with Russia, in light of Moscow's continued brutal and illegal invasion of Ukraine, according to the official American statements.
Here came the United States and Europe's warning to China of the consequences of providing any military assistance to Russia in its war against Ukraine or helping it evade internationally imposed sanctions.
Here came the joint declaration between Moscow and Beijing to continue strengthening their strategic and comprehensive partnership relations, emphasizing the rejection of attempts to build a unipolar world dominated by Washington, because that American hegemony has acquired an ugly form in recent times. The Chinese Foreign Ministry's response also came with an emphasis on China's support for Russia in strengthening its position as a major power in the international arena.
During Chinese President Xi Jinping's visit to Russia, it will be emphasized that China is ready to continue to provide mutual support to Russia on issues related to their core interests, such as:
(Sovereignty and security, intensification of strategic coordination between the two countries, and strengthening communication and coordination in the main international and regional organizations in whose membership they participate, such as: "The United Nations, BRICS Group, Shanghai Cooperation Organization")
Here, Russian President "Putin" opposes any attempts by any external forces to interfere in China's internal affairs, such as the situation in Xinjiang, Hong Kong and Taiwan, with his Chinese counterpart, "Xi", asserting that Beijing has always made independent judgments regarding Russia, foremost of which is its war against Ukraine.
During the visit, Chinese President "Xi Jinping" is expected to call on all parties to the conflict between Russia and Ukraine to find a peaceful solution, with the Chinese leadership willing to play a constructive role in this process. And while the Chinese government called earlier to adopt peace between Russia and Ukraine, it stressed at the same time its understanding of Russia's security concerns, and its condemnation of the supply of weapons from the West to the capital, "Kyiv".
At the end of February 2022, Beijing abstained from voting on a UN Security Council resolution condemning the Kremlin's actions regarding Ukraine. And this is despite Washington's pressure on Beijing to adopt a position more in line with the Western position, but China refused to take any hostile stances or measures towards Russia, which it always describes as a "strategic partner".
Hence, we conclude the extent of the great Chinese political solidarity with Moscow. With the increase in the overall Chinese trade movement with the Russian side, and China essentially abandoning Ukraine's support despite their previous relations in favor of Moscow, Beijing also expanded its financial transactions with the Russians without using the currency of the dollar or the euro, and doubled future cooperation for the development of military technology with Russia while conducting the Joint Russian-Chinese military exercises in the Pacific region. In my personal belief, the American concern itself is not from a joint official Russian-Chinese alliance, but rather the fear of the compatibility of the policies of the two countries, which follow two different authoritarian regimes according to the classification of America and the West, and oppose the world order that the United States of America controls internationally in the recent time. The two parties together may impede the ability of the United States of America to implement some of its international goals, and thus influence the American influence internationally.
Chinese Communist Party and the path of "high-quality development" at Guangdong Province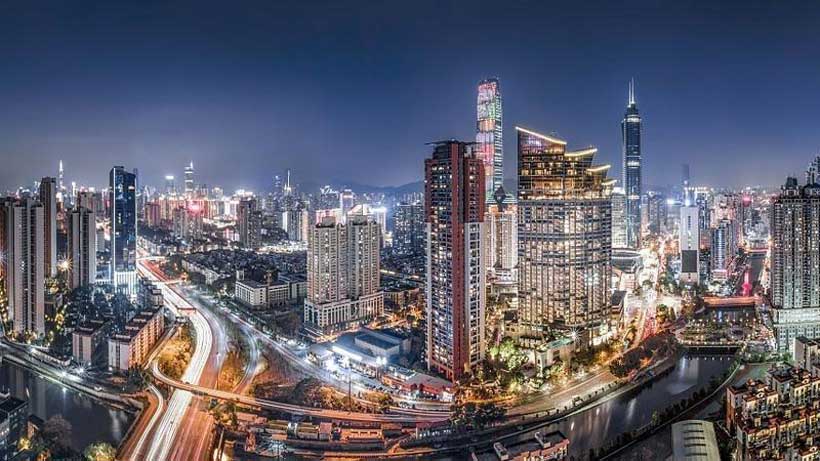 During the meeting of "Huang Kunming", Secretary of Guangdong Provincial Party Committee mentioned that it is significant for Guangdong embark on a path of high-quality development fit for its own situation. According to my highly understand of China's high-quality development and analysis to the nature of the Chinese society and the polices of the Communist Party of China regarding the development is meaning (all-round building a strong modern socialist country) and all-round rejuvenation of the Chinese nation still need to rely on development.
With the continuous development of the Chinese economy and the deepening of reforms, China put forward a new expression of "high-quality development" for the first time at the 19th National Congress of the Communist Party of China in 2017, which indicates that China's economy has moved from a stage of rapid growth to a stage of high-quality development.
Changing China's economic development strategy is an inevitable choice in line with the law of development and the demands of its development. Now, China is seeking to change its previous development pattern of relying on a large number of factors of production to focus more on quality and efficiency. It has begun to adhere to the implementation of the new development philosophy that emphasizes innovative, coordinated, green and open development for all, and to build a new development pattern that relies on domestic trade and promotes integration between domestic and foreign trade to enable the Chinese society to complete the building of a strong modern socialist country in an all-round way, Chinese side should stick to advancing high-quality development as the top priority, as President Comrade "Xi Jinping" stressed in the report.
High-quality development mainly depends on the economy's vitality, innovation and competitiveness. In order to improve these capabilities, China is accelerating the implementation of the innovation-driven development strategy, intensifying its efforts to achieve a high level of self-reliance in scientific and technological research, mobilizing forces and focusing on solving intractable problems in original and pioneering science and technology research to achieve breakthroughs in some crucial and pivotal technologies, which are guided by these strategies, China has achieved good results in manned space industry, lunar and Mars sounding, deep-sea and land exploration, supercomputers, satellite navigation, quantum information, electro-nuclear technologies, large-scale passenger aircraft, medicine, biopharmaceuticals and other fields over the past years, and joined the ranks of innovative countries in the world.
Green development is an important symbol of the transition of China's economy from the stage of rapid growth to the stage of high-quality development. In recent years, China has pushed the green transition to a development mode, implemented the comprehensive rationalization strategy, developed green and low-carbon industries, and advocated green consumption.
The bright future of China's economy stems from more flexible and high-quality development. In 2021, China calmly responded to changes in the world as well as the COVID-19 epidemic, took new steps to build a new development pattern, achieve new results in high-quality development, and achieve a good start for the 14th Five-Year Plan. China has maintained a leading position in the world in economic development and in epidemic prevention and control, accelerated the growth of national strategic scientific and technological forces, improved the flexibility of the industrial chain, continued to deepen supply-side structural reforms, and made solid progress in the green transformation of the low-carbon economy and prosperity subscriber.
Here, with the strong leadership of the Communist Party of China, the significant advantages of the socialist system with Chinese characteristics, the technological foundation accumulated since reform and opening up, the extremely large market advantage and domestic demand potential, and with huge human capital and human resources, the Chinese economy will continue to grow steadily on the path of high-quality development, enabling China to contribute in achieving a steady and stable progress in the recovery of the global economy.
China's Deflating Population: The Economic Marvel in Eclipse?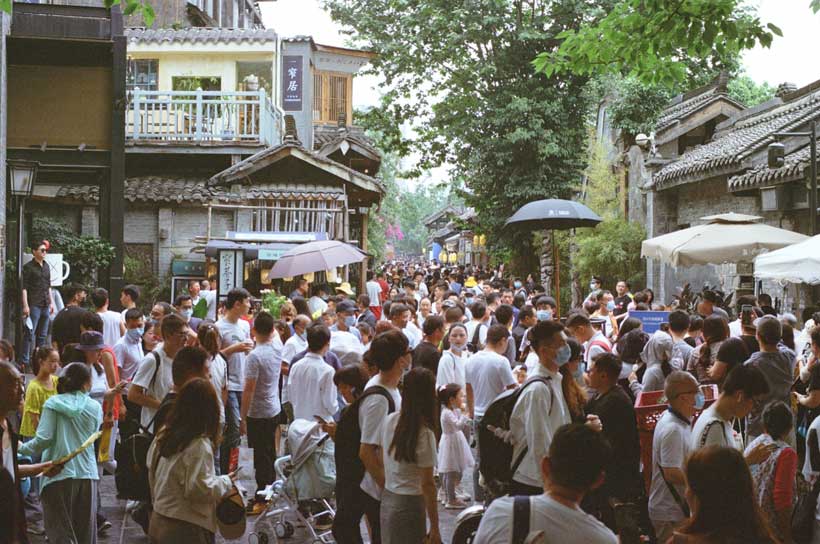 So China's population shrank last year. I admit my first instinct was … well, isn't this a good thing? I mean, during the entire 1960s and 1970s, global discourse misted around how the world population kept growing beyond the finite resources of this world. And how food scarcity and poverty would create a social depression. China, with a population of roughly 1.4 billion people, was specifically a focal point of population reduction strategies. After the widespread catastrophe of the Great Leap Forward, a debilitating social program orchestrated by Mao Zedong in the late 50s, China's population was on the up and up in the following decade, to the point that the infamous 'One-Child Policy' was introduced in the late 70s to inhibit the burden of a growing population – and concomitant poverty. Since then, however, China has dynamically transformed into an economic powerhouse – a factory floor for global manufacturing. And here lies the answer to this population conundrum: Shrinking population in China is a problem now!
According to the data released by the Chinese government last week, China's population contracted by circa 850,000 people in 2022; with 9.56 million births against 10.41 million deaths, it was the first time in more than half a century that deaths outnumbered births in China. The initial thought would be to blame it on the pandemic. But that would be a blinkered assumption without gauging the stunted birth rate. It was the sixth consecutive year that the number of births fell, down from 10.6 million in 2021, according to the National Bureau of Statistics. Many demographers and statisticians warned for years about a population decline on the cards, albeit much later in this decade. This presage was why the government reposed its one-child policy in 2016 and extended the limit to three children in 2021. Local governments offered tax rebates and outright cash handouts to couples having children. The source of anxiety was partly social and partly economic – or maybe socioeconomic is the correct juxtaposition.
China is a rising economic power, the world's second-largest economy, and the strongest contender to dethrone American supremacy. But in listing all the superlatives, we sometimes forget that China is still a developing economy. Despite its phenomenal evolution from endemic poverty, its average population still earns less than the average earnings in advanced economies. And the shrinking population is a two-pronged issue that could constrict China, like other leading developing economies, into a middle-income trap.
Just by simple inference, we can judge that a declining population is also an aging population. Impressive modernity in China's healthcare system has led to an increase in life expectancy. Meanwhile, a decades-long hiatus in birth-conducive policies and changed mores of young Chinese couples, often antipathetic to having children altogether, have led to a sharp decline in births. A combination of these factors has invited a conspicuous outcome: Shrinkage in China's working-age population. In fact, China's working-age population has been in decline since 2015; according to a government spokesman, it could fall to roughly 700 million (approximately 23%) by 2050. This factor would be particularly problematic for China, which has long been a competitive labor market for manufacturing heavyweights like Apple and Microsoft. But moreover, a bulging elderly population amidst falling tax receipts would pose a challenge to government finances, especially given the comparably underdeveloped social safety net programs in China. Therefore, either taxes ought to be raised sharply or state pensions to old-age dependents would hit the skids – a spartan policy dilemma either way.
We can draw apt comparisons from Japan – the world's third largest economy – which has notoriously suffered from a lopsided aging population and accompanying anemic economic growth since the asset bubble burst of the 1990s. I mean, China's real estate market does look like a financial crisis just waiting to happen. But post-boom Japan has tried virtually every bizarre economic strategy – from negative interest rates to yield curve control – yet has failed to spark demand-led inflation. Strangely, however, China has sustained its bustling economy on prohibitive rates of investment rather than consumer demand, which has remained relatively lukewarm due to policymakers' reluctance to pass the complete scope of economic growth to households. Nonetheless, a contracting labor force would perhaps accelerate the exodus of manufacturing from China unless the government finds alternatives to sustain China's unrivaled productivity levels.
We could blame China's 'zero Covid' policy for strangling economic growth. It is no surprise that China's economy grew by a modest 3% in 2022, its slowest rate in nearly four decades, barring 2020. Intermittent lockdowns and pedantic mass testing regimes cast a pall over economic activities. And higher interest rates imposed by the Federal Reserve and other central banks have dampened global demand and diluted appetite for Chinese imports. According to government officials, year-on-year Chinese exports fell by 9.9% in December. While an economic turnaround is widely expected later this year, a falling working-age population; a skyward old-age dependency ratio; and the ongoing trade tussle with the United States could cost China many more decades to supersede the American edge. However, China has been an iridescent success story, an economic miracle of sorts. And therefore, if the Chinese Communist Party (CCP) could somehow prioritize economy over national security; social reforms over governmental control; and collaboration over confrontation, I reckon China can again defy the odds and achieve its dream.