Losing pieces of your identity already in childhood.
At the end of every pilgrimage in my childhood, there was a line that was always a painful experience for me in my consciousness growing up and with time its intensity and disillusionment increases.
It has taught me that only knowingness and completeness can begin with the path of self-awareness. And now that partnership, reconciliation and compassion in this still divided society on this continent that we live in forces us to grow together and see each other in a more real and accurate light. It is a way of seeing people in communities who live in poverty, the clarity of struggle, the monotony of routine and who are starved of art, poetry, and literature. It is a way of finding themselves poised in an exhilaratingly tender world, but they only hear the lonely sounds of weeping and it has become like a machine. Its mystique strengthens our soul.
All children are pretty.
We can choose to see the landscape we live in as a desert or a paradise but what do the most vulnerable citizens of this planet see it as? We cannot solve the escalating problems of today without imagining and visualising the results of solutions. Even writing comes with its own mythological totem pole and so we must create new images of our life and background through our stories, the wealth of our collective life experiences. There are still feelings of fear and vulnerability that continually tests us, the philosophy of man, the anatomy of melancholia, our multiple identities, contemporary man and it is a powerful dynamic for any writer and poet to live in today. Life mirrors art and art imitates life in comic, dramatic and alluring ways. What is humanity? It is the frail human bones of the human condition, it is you and I and it is all our stories. The page is only a dead landscape until you fill it up with words and language creating a center of interest. At heart are we still war children?
I lift the immaculate transfer of the mental ropes and the chains (it is an improvement). It is a only a song of despair from my childhood experience that took me to dark places and saw me cross the lines of society, the borders of rivers of light that traversed the palimpsest of the red columns of my heart. This transfer felt like a magical thing. I went from standing at the edge, to freedom (with all the parts of the machine, a mantle, and all the futile parts of fairy tales, making imprints of circles in the sky above a storm, raging insomnia). Something changes when we grow older. People feel alone in different ways as they lay down in darkness, slide into a pose repeatedly; listen to me, pay attention.
Will I leave you guessing at the intensity behind my words? Will you embrace me when I fall, my art, this potent vessel and a poet in her gilded cage, journeying onwards into oblivion? I gesture to the moon and stars and back again, like a memory pinned down in a stream. A mother has poised flesh, a neck, words that are flying like bats remind me of how quickly love turns to hate. Pale in alluring portraits of smoke and mirrors and the heart grows bitter and cold like a lake, which is when depression and madness collapses in on itself and all hell tends to break loose. The house is falling, falling down around me, like the melody that comes from fingers on a guitar or a flame that has a negative quality to it, more disconnected and fragile. Dazzling is the shock of trauma when you are in the middle of it.
Do not put it together for my sake. I melted where my skin touched the skin of water. Under I was more human, bolder yet still lost and cheated. My heart felt like snow, I could sense arteries turning white. What was once a red catalyst bleeding in hushed tones is now Braille, wet and bittersweet, reminding me that there were still guns at every rising of the sun? Do not put it together for my sake. Whether I wanted them to be there or not, whether I wanted to wake up or not. It is only my reflection that is dead in the water.
Do not put it together for my sake.
Writers are mostly voyagers with clean perceptions, clarity of vision when faced with the parallel world, elements of the darkest parts of humanity. Good morning, midnight. We hold each other up with the rites of public scrutiny; tell ourselves criticism will be the death of us (what does that mean to the most inexperienced). I want to drown. I want that experience. The experience of being compelled to sacrifice that loveliness of the haunting game of connecting truths to the politician who is at the core of you. No half-life lived for me. Give me a manual for being fragile, so I can disable and correct all the information effortlessly on these cold lines. Let me journal them.
Read everything Africa and you will triumph because since childhood you have been an apt pupil pouring your knowledge into a distillate, standing at the edge. If it was bleak, left you with the gift of elation at and memory of the ghost of potatoes and meat on your plate. If you feel darkness in moments of being, if you feel the loss of your ego, it diminishing and that the only possession you will leave this world with is your physical body, then this is a journey you must remain loyal to its cumulative progress. When I do not eat, when I do not sleep there's an intelligence that is frozen solid, given substance in the madness. There is a reason for everything under the sun. Emancipation always leads to conversation even if it is on the other side of the world.
This journey is an ancient one, savage and lonely. The pattern of the pensive mechanism attached to the clarity of light is bold in the vision of literary creation and pen-and-watercolour imagination as it is to the dark side. The underpinning alchemy the experimental constructs in the absence of margins and destruction is giving us the clue to the exit, an entreaty to immortality.
Youth has taught me the key to sacrifice. Of where writers of colour will build empires of gold where no one can touch us. I write because I am instructed to and because it is the sum parts of my pilgrimage. It is a song of despair from childhood experience, a hiding place, where I feel alone in different ways, where I speak with my hands, a distillate in a wasteland of rumours of darkness and hard laughter.
Marilyn Monroe: A cuckoo hatchling pushing eggs outside of its nest
They took photographs of you. Might as well been from dawn to dark photographs. In pictures, in films, the light certainly never left your eyes. Your words are my words.
I am sad too. Out on the road, on your way to paradise, your calling, you could never be a face in the crowd, an 'apparition of petals on a wet black bough'. You thought that you were weak and depressive, insecure and magnolia. I'm alone. I'm alone again, a solitary figure thinking ever after of you, for you are the love of Ophelia's life, of you, and the ownership of daughters in a maze, the race question, the class system when in Rome. You either love me, or you don't. You either care for me or you don't.
Once my flesh was a prize, now I'm older, wiser, but what to do with this knowledge, there's no exit out of this soldiering on, sleeping alone, waking alone, and I'm surrounded by star-people who work miracles on me. I trust so hard, I let the sun go down on me, summers are cold, winters are cold, they whisper of their neuroses to me, and I'm asking for forgiveness, and I'm asking to be loved, and I'm asking you to fall in love with me if you dare, she's transformed into matter, particles, atoms, molecules, air, Norma Jean and Marilyn, and I can't accept anything that is less than love, or reading the wonderland-feeling of your body, and I think of your gravity, meeting my gravity, your air meeting my outspoken lips, my hair, my shoulders, and I want to bring you down, give you all the love that I can give, instead I'm sleeping alone, and you're with her, you're with the love of your life, and I only fell asleep in the early hours of the morning, the night was hell to tell you the truth, because you weren't here if you want to know.
I've been listening to Coldplay the entire morning, trying not to think of you kissing the love of your life, while I'm here on my own. So, I drown in black water, by a river of trees. You drowned in the black water of romantic love, the stigma and discrimination of mental illness, chronic illness, and competition. You truly had the childhood of a poet, of an artist. You always were more artist than actress. You were obsession and trophy, the filmmaker's actress, the poet's poet. Your conception of the world around you, our world (so to speak), became something of an obsession even for me. Near the end of your life, you must have felt as if you were dying inside. Slowly. Fading. Away.
There was always some kind of power imbalance in the relationships you had with your lovers and husbands, and so, from there, your journey, your voyage into eternity. I think of the history of your family, your zero cultural background, yet you still did it. The achievable was the impossible. The doing the establishment, the dominant players in your life always the men. I think of the incidents of abuse and trauma in your childhood and adolescence, the abandonment and neglect by mother figures, the self-medicating of your long-term stress. I think of the chronic maltreatment in childhood in my own life, what bearing that it has on yours. The severe neglect, the lack of mother love, and later my psychological problems, the feelings of being misunderstood, undermined and dissociating myself, withdrawing sometimes completely from society, from reality to write. Mental cruelty should, I think, fall under the trauma model of mental disorders. The psychological imbalance of emotional scars versus mourning the imprint/s of what was lost, or, the blank slate of denial of what was lost, their human stain never heals. Never leave you completely.
This learned kind of helplessness that you need a man for. To keep you safe. Safe from all harm. From a flock of men in suits in the asphalt jungles of city life. There is trauma and relapse, trauma and recovery in my life, no real sense of family relationships as there was in yours. You discovered self-isolation in the abuse, as did I. The origins of theory, psychology, counselling, and I was a victim never discovering truly the art of romantic love, sustaining relationships, reconnecting with society, community. I was a female victim. You were a female victim. All we wanted was to be seen (visible, visible, visible), separate from the entire human race, but equal. You were a pioneer in your field. Artist, not actor.What to do with all the shame, the trauma, the guilt-ridden trap of never being good enough, never feeling loved, never being an exquisite enough child, or, youth, you put it out there. You put it into words, add a kind of narrative and context (what you don't do is call it conceit). You acted, and wrote. I acted, and wrote. Our childhood, our upbringing, our mothers, it all made us both culturally sensitive, preciously aware that life is short and hell, and that the divided self is no survivor. That life is an assignment, a rollercoaster ride at an amusement park, and looking at paintings, and photographs and ephemera at a museum.
I tell the pilot. You think you know me; you think you've fallen in love, but I'm ghost. I'm fattened ghost, self-conscious ghost, it feels like it did when I was little. I miss you waking up in the morning. I'm not intimidated by your lady friends anymore, just scared-competent. You can love whomever you want, show me mercy, show me grace, make me cry because you're so good at doing that to me anyway, and this funny woman loves you so much, would do anything for you. And then I woke up as if from a grassroots-dream, glee, fragile, how to live without you, this fire catching fire, and I think of the journey and direction of the mis-understood flame, and everything is psychological guess-work, my jealousy is magnificent, my love is abundant and needs permission from you to exist, all I have is this organic depression, this pilgrimage. Delete all of that.
You taught me that what is pristine, what is innocent, what is tenderness, is what we as humanity, is what I must uphold and protect. Of course, you were a woman of clandestine vision just like Princess Diana. The broken link breaks the seam, until we become figures in the lucid sky, leaning towards altruistic heaven. For it is only heaven that accepts us in the final equation. The primitive chord drags us down low (to hell), the push and pull and living in the moment of it all, turns us on to grit our teeth, the pain and bear it as much as it is possible for us, and that same chord drags us to the point of reconciling with the rest of the aspiring human race. We are both rope and boat, sound of the ocean, dark mountain, cold grasses. We are night-shift workers. Never conceived those sons and daughters. That son and daughter. We, why, we are diamonds.
There are two kinds of lovers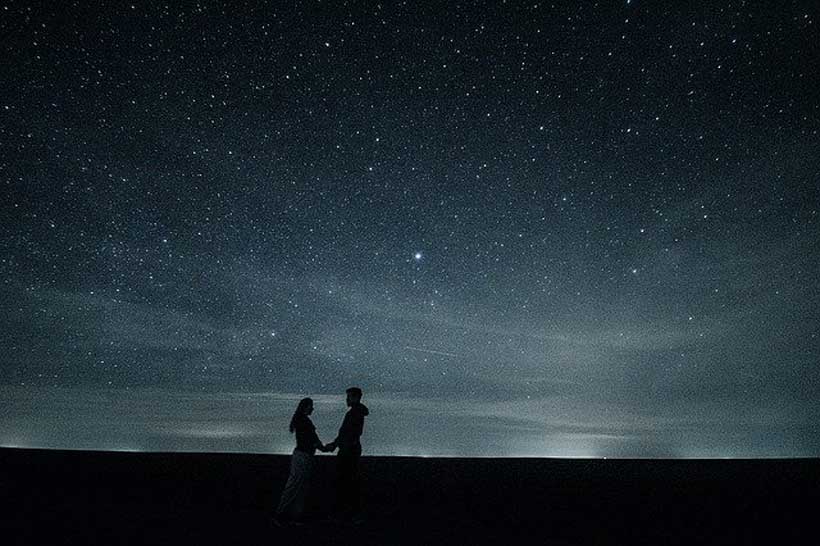 Before 39
I think of my wife Diana. Diana the paramedic with the reading hands, the quiet smile that plays on her lips while she eats my spaghetti.
I am standing on my flat's balcony. Barefoot, her dark hair loose she hands me a cup of coffee, kisses my cheek, and asks me what I want to eat for supper. There's birdsong. I look at the gardens of the ground floor flats. They stay with me like a page in a J.M. Coetzee novel. I think of campfires burning in the dark, telling ghost stories at Scout meetings, Khayalitsha burning, the children who lost their lives in that fire. I think of iron faces, winter news in the outline of this, as I read the newspaper. There's nothing as beautiful as the woman in the photograph who is the bride of high summer days. That woman is Dawn, my mother. I think of Port Alfred, my father at the wheel of the car, I am fighting with my brother. We don't speak. The last time I saw him was at my mother's funeral. He was growing older.
He still looked handsome though in his dark suit and Rhodes tie. We spoke briefly. His son was at university studying music and his daughter was finishing off her last year of high school. After the funeral we get home, Diana and I make love, I watch a National Geographic documentary on how climate change and global warming is affecting the rainforest. I eat a pear, and catch the juice with the back of my hand dribbling down my chin. It's drizzling. The clothes on the washing line is getting wet. It's too late to save them. I think of my brother as I heat up the leftovers of a takeaway chicken curry from the night before. I eat standing at the kitchen counter. Drink a glass of water. Rinse my plate in the sink, dry it and pack it away. I think of Dawn, how bone-thin she was. She was a minister's daughter, her mother an English teacher.
In the weeks to come I am overcome by grief. I buy dirty magazines. Hide it under my side of the bed. I start seeing a therapist again. Talk about the close relationship I had with my mother. How she was the only woman who ever really understood me. Sometimes I talk about Diana, how submissive she is, my brother, how we're not close, how successful he is, how envious of that part of his life I am. I like this therapist. She reminds me of Dawn. The shape of her lips, her well-toned arms, she likes to wear dresses, heels. She's very feminine, full of life, joie de vivre; she has children, a dreamy husband. The husband is stern-looking in the photograph, so are her two boys. I tell her about washing Dawn's back, drawing infinite circles on Dawn's back as a boy. How Dawn taught me how to drive, how she bought me my first typewriter.
The next documentary is on owls in Great Britain. There's an owl flying through the air in slow motion on the screen. I look at Diana beside me. Her mouth is open. She's wearing a slip. Her eyes flutter in sleep. I touch her face gently wanting her to wake up, wanting someone to talk to. I want to run her a bath, wash her back, and draw infinite circles on her back. I want to hold her hostage in my arms again, listen to her breath deepen as I kiss her neck and shoulders, gathering her to me. Later when we're watching the National Geographic channel together I go to the kitchen to make a bedspread picnic of crackers and cheese and green olives in a bowl. We drink sparkling white wine in paper cups. I watch her fingers reach tentatively for the olives. She eats the cheese off the crackers before biting them in half.
Before 19
I come to life in my brother's Cape Town flat. This was Dawn's idea. That I stay here while completing my degree. I never see my brother. When we meet up with each other we're like strangers. Sometimes he picks me up, takes me for an expensive meal, and shows off his car. Then he disappears again. I never see him for weeks. The less I see of him, the better. I think he must think I'm very strange. All I do is study. I never invite friends over to the flat. I don't have a girlfriend. I think he feels sorry for me. I hate thinking, feeling that. Mostly I eat pasta. I eat lots and lots of pasta, watch cooking shows, and learn how to use two remotes, take long walks up and down Long Street, and I buy ice cream which I eat with a dessert spoon out of the tub while watching Humphrey Bogart, Lauren Bacall, Bette Davis and Ava Gardner films.
I'm watching an adult film. It's a gay film. It's the first time I see a man naked. The television is on mute. Outside it is raining men and women. I'm thinking of people who only say things to be polite. Of how before I do things now, I have to wait for the tiredness to lift from staying up the entire night studying. I'm thinking of my brother and Dawn. How everything around me is fragile when dissected. Sometime I think of the hospital room I found myself in when I was barely twenty for depression. I sleep with married men. I sleep with married men for money. I buy clothes with this money. Tell Dawn I have a job at a campus radio station. Dawn tells me I don't need to buy new clothes. She tells me I should save the money, and that my brother will look after us. I don't think of my dad who died in a car accident when I was a baby.
When you are too much alone with your own thoughts you go mad if there is no one to distract you from your studies, your cave, from your books. Whenever I feel like this I go to the beach. Wear my swimming shorts underneath my jeans. Find my own warm sandy space on the beach, spread out my towel and strip down to my swimming costume. I sunbathe. It gets hot, then hotter. I take out my sunscreen out of my tog bag. Put my sunglasses on. I want to fuck. I go swimming. The first wave hits my waist. I duck my head beneath the next one. In a way I feel free. I watch a couple run into the waves, the white girl shrieking in delight as her coloured boyfriend follows behind her. He splashes her, playfully grabbing her arm and pulling her in deeper while she laughs and screams. It's like I'm watching a soap opera from far away through blurred vision.
I watch them kiss as they step out of the waves. The white girl is wearing a white bikini. She looks exquisite. The boy is holding onto her waist from behind. He is nuzzling her neck. They hold hands as they walk past me. I pick up my book. It's Vladimir Nabokov's Lolita. I read, I swim, I turn brown in the sun, I drink warm soda from a can that I bought before I hit the beach, I pick up the book, I put down the book, and when I get bored I watch the people around me. A man reading a newspaper, his feet in leather sandals, sitting beneath an umbrella with a cooler bag, his wife (I presume) sitting next to him in a similar beach chair, also wearing sunglasses. She would intermittently press a sandwich in his hand or something to drink, or his reading glasses. She was paging through a glossy magazine. I watch young families, the mixed race couple until I fall asleep.
Before 29
I've come out here to Grahamstown to write the great post-apartheid South African novel. I rent a room in a Bed and Breakfast. I sit outside by the fireplace in a patio chair. Rusty nails are coming out of it. I think too much. That's the trouble with me. Instead of green hills I see blue hills. The trouble with madness is that you think too much. I let the sun shine on my face and try not to think too much. In a land far away, people are on the move as fast as mating rituals in the animal kingdom. They are getting out of bed, waking their children, taking showers, fixing breakfasts, fixing their hair (in that order). Yes, writing bold lists, drawing up hot itineraries like lost beak-nosed birds with fire in their belly. And like me they are surely writing out what their priorities for the day are. And later, everything around me is covered with an intense aura of pink light.
He is back from buying cigarettes. His name is Jakes. His hair is wet (from a ten-minute shower). I can't shut him out no matter how hard I try. He is my education. He is my companion guide to angst. I know when he leaves he will not leave a note telling me where he has gone, what time he will be returning. He will have vanished into thin air like the thin man. Please love me I said in my youth and my early twenties. I met Jakes on the Translux bus to Grahamstown. He was young, and I've never been with someone so much younger than myself. I've always slept with married men. There were always children, a wife, but I had a connection with Jakes. When the bus stopped he gave me a blowjob in a bathroom stall. It feels incredible to be desired in this way. Jakes makes me think of the very first time I was with a man.
The man was older, European, a media and communications lecturer. I loved him from afar for the first semester. Turned out he had a thing for his students. He liked going down on them, being dominant, giving pleasure. He was the first man who kissed me. Afterwards I asked him how he knew I was gay. He said it was the love struck way I looked at him over James Baldwin. We would spend Sunday mornings going to church in the mornings and driving to the beach in the afternoons. He had a thing for the beach, church, fig preserve and for picnics. He cut a romantic figure in my solitary life. I told no one about this relationship which lasted the better part of a year. He introduced me to his golden cocker spaniel Sully. He introduced me to mediums and astrologers and consulting them on my future.
He introduced me to Cape wine tastings, weekends away to Franschoek, tiramisu, Anna Kavan, Karin Boye, Ann Quin and Anna Akhmatova. Jakes and I spent most of our time in the bedroom of the Bed and Breakfast in Grahamstown. I even took to smoking his menthol cigarettes. We'd watch soap operas, and cooking shows like I had when I was his age at university. He is young and restless, frustrated with his business and finance courses. On weekends he disappears with his friends. Let slip that there was a girlfriend who is a first year. Of course I was angry. I felt used but it was Jakes who reminded me that I had a life waiting for me back home and that there were two kinds of lovers in this world. I confide in Jakes. Tell him when I broke up with my lecturer I stopped going to church.
Religion didn't seem important to me anymore. I don't know why, it just didn't. I thought of my maternal grandfather, Dawn's father, the minister. How he would let me sit on his knee, brush my hair out of my eyes, tell me that I looked like Dawn, had Dawn's eyes, her hands, her smile. How safe he made me feel every time I saw him behind the pulpit. Jakes said that in this world people love all the time. It didn't always make sense when they left. I loved his energy, the fact that he seemed so lost and fragile to me, couldn't decide what to study or follow his dream of becoming an actor. His head seemed to be in the clouds, messing around with a first year, a girl fresh out of high school. On our last night together Jakes and I ate a fancy steak in a fancy restaurant. I felt all the eyes in the restaurant on the two of us. Jakes said I was imagining things. We held hands, kissed when we left. It was dark. Nobody could see us.
Before 42
Disguise yourself in any way, shape, and fish. Form, variety, tree, bulb, flower, seed and I will accept it. I think of Diana. Of how when I introduced her to Dawn I said, 'this is my future wife,' or something like that. I remember how gracious Dawn was to her.
The life and philosophy of the poets Dennis Brutus and Sappho
Life is like that. Fixing pain is the inert language of blood. All of life is a tree. There is a process to it. The possession, the possibility of growth. Persuasion. If we as poets, as common philosophers whether we are atheistic or religious, could recognize the ground that exists between matter and spirituality, the impulses and stimulus of nature that are secondary to harvest, school, today and you. To remember Tolstoy and Nabokov, Pasternak and Dostoyevsky, the Russian writers writing in that climate, the French writing without any handicaps towards bright authenticity and hospitality. Humanity will always be found guilty with a kind of fixed hurting towards being wounded, and wounding others in return. If I am resentful, bitter, regretful protect me is all I ask. I do not blame my father anymore. I do not blame my mother. There was nobility and humility, service and integrity in both, and they taught me that with family comes responsibility, accountability, partnerships and roleplayers that will be in your life for the long haul.
If I am unhappy, I am still grateful that I can create. Perhaps I was too sheltered and over-protected as a child. I was the eldest. If I am unhappy, it is because I have this instinct in me to always, and to never stop creating like I am a robot. There is an uncertainty that exists now in the world. What is war and what are our liberties, at what cost does peace come, and is it definable, or, does it fall by the wayside as abhorrent and inconsequential in these climatic times. Countries and world leaders, as managers and their underlings have differences of opinion. What and wherein lies the compulsion to identify these spoiled identities, is it merely cognitive dissonance, bankrupt intelligence, is the elephant in the room ignorance, or, excess, is it controversy and the violation of censorship and the virtuous laws of the soul world, of the poet's existentialism, their enlightenment and rate of productivity in a consumer-based and ruthlessly driven modern society.
The poet is the divine ear of the universe. Everything that aligns itself with the poet's intellect and psyche, aligns itself with moral judgment, achievement (that most primitive of crafts, that characteristic-building, reformative development instrument of transformative change in the concept of the individual, and the nuclear family as a whole, as well as humanity). Judgment almost always leads to undoing as a whole, doubt, fearful resignation, immorality, a subversive nature and the destruction of sound self-control in the world, anxieties and panicking about things that will never take place.
The poet is complex diarist of the comings and goings on of the creative processes in the arts, the impulses of what is trending on social media and the nuclear powerhouse of families existing and co-existing in harmony. The poet can never escape observation as authority figure, and as elder in the community, the poet is virtuoso caretaker, androgynous nurturer and being, conformist and non-conformist, radically politicized protector of truth, purpose and meaning. Even of feminist accounts, discussion and debate. There is no male-school of thinking, no female guidebook to the written laws of mother tongue philosophy when it comes to the psychology and brevity of the educationalist. For, the poet is educationalist, as well as being apprentice. The poet is masterful in virtue and discretion, both in advancing discourse on relative terms, as well as a philosophical framework when it comes to issues of gender bias, the stigma and discrimination of the mentally ill as if they were physically handicapped in some way, or, deformed mentally in some way by a brain disturbance, or, nervous condition. The fact that war and the practices of peace come under overwhelming debate is an exercise that will carry on repeatedly until the end times. They continue to co-exist on intensifying markers nationally all over the world stage and on an international scale. We as humans serve both paranoia and platform, birth and a paradigm shift from the camp to feminist rhetoric, poet's sanctioning off on the bleak reality of corruption, the trials of morbid obesity, the vulnerabilities and personal attacks of physical, emotional and mental illness.
It is the poet who is church in a secular and materially-ingrained and dysfunctional society in rapid geographical decline. Perhaps the best truth put forward in years is that artificial intelligence will save humanity in the long run, and save man from man. Is it not plain to see how the poet becomes an institution in society. In both ancient history, Greek mythology and philosophy, poets championed human rights. Still to this present day. To the constellations of modern times and beyond to the stars.