ISIS death cult brides and Misrad Omerovic aka "Ebu Tejma"
Misrad was born in Tutin Serbia(1) to Muslim parents. In his twenties he became radicalized by Wahhabi (Vehabije) Imams in Saudi funded mosques that have been proliferating throughout Bosnia and the Balkans. (2) He got a Saudi 'scholarship' to be further radicalized by Wahhabi fanatics in Mecca KSA between 2002 and 2008. He then went to a Chechen run terrorist 'finishing' school in Vienna to study martial arts and weapons training.
Misrad is part of a Wahhabi Salafi ideologue who preaches hatred against Shia, Sufi, Christians and the West in social media. (3)He is also part of a local terror cell based at the Wahhabi dominated Altun Alem mosque in the Viennese district of Meidling (Austria). (4) Vienna is a well-known hub of global Jihadist terrorism, mainly because of Bosnian Muslim activity funded by Saudi Arabia. Misrad does not earn a living. He is on welfare (like so many hate preachers living in the West). Misrad has a pregnant wife and five children, all of whom live on welfare of the Austrian government.
Unlike the Australian PM who called the recent Sydney Siege attack by a Wahhabi madman Man Haron Monis (5) as 'politically' motivated, the Austrian authorities are more correct in calling Wahhabi actions of that type 'religiously motivated' extremism and terrorism.
Sabina Selimovic and Samra Kesinovic  two Bosnian girls (aged only 14 and 16 when they left Austria) who were refugees in Austria and then settled in Austria were lured to their deaths in Syria by Wahhabi propaganda mouthed by Bosnian Ebu Tejma aka Misrad on his You Tube channel. Misrad as Imama of the Altun Alem mosque asked Muslims in the congregation about whether they had "daughters of marriageable age, presumably to entice and reward the jihadists joining the fight under the black banner of Isis" (6).
"Salafism is the fastest-growing Islamic movement in the world. It is rooted in the 19th century where it emerged as a way of combating the spread of European ideas and values. But in recent years, it has come to be associated with the jihad of extremist groups that advocate the killing of innocent civilians. Security services recorded a constant stream of Salafist preachers, often accompanied by Mujahedin fighters travelling up from Bosnia and Herzegovina, to the mosque and the imam has been appearing in online videos revealing that it is every Muslim's duty to join jihad if an Islamic state is under attack from non-believers. It is not even necessary to ask parents for permission, because even that normally essential parental duty takes second place to the duty to fight." (7)
When they ran away to join ISIS in Syria, Sabina and Samara left a note, telling their parents: "Don't look for us. We will serve Allah – and we will die for him." (8)
They became the poster girls for ISIS on the internet.
In Syria the girls had to wear a full black niqab and were used as virtual sex slaves for ISIS fighters in an ISIS brothel run by British Wahhabi women pimps in the ISIS 'capital' Raqqua Syria before becoming pregnant. They were reported to have regrated their decision and wanted to come home to Austria but it was too late. According to UN official David Scharia one girl has recently been reported as having been killed and the other 'disappeared' in Syria. The exact circumstances are not known. (9)
33 year old Misrad was arrested on 28 November 2014 with 12 other Wahhabi Salafi's in Vienna on terrorism charges. (10)
"Austria has been concerned for years over fears that the country was becoming a hub for terrorist activities after inviting thousands of Muslim refugees into the country during the breakup of the former Yugoslavia." (11)
The Austrian police and national security officers (WEGA) like their counterparts in other countries such as Australia (12) have been conducting mass nationwide raids to weed out Wahhabi extremists who have been funding ISIS and luring hundreds of young Muslims aged between 15 and 30 either as Wahhabi concubines to ISIS fighters or to their death as cannon fodder in Syria and Iraq. There are estimated to be 150 Austrian citizens who have gone to Syria and Iraq to join ISIS fighting or sex brigades.
The Austrian anti-terror sweeps (13) were the culmination of a 2 year investigation and involved 900 police and intelligence operatives in which they allegedly monitored phone calls between Misrad and the ISIS leader Abu Bakr al-Baghdadi. The nationwide raids were the biggest in Austria since WWII. Many centres of Wahhabi extremism were uncovered in mosques, so called 'prayer rooms', private homes of Wahhabi's and Islamic Centres in key Austrian cities like Graz, Linz and Vienna.(14) The raids found proof of recruitment for ISIS, terrorist propaganda, cash and other terrorist paraphernalia. 13 arrests were made.
As a result of the Wahhabi terror grooming, funding and propaganda campaigns by the likes of Misrad, the Austrian Parliament on 10 December 2014 passed wide sweeping Anti-Terror laws (15)that included banning ISIS and AL Qaeda flags as terror symbols and takes away Austrian citizenship from Austrian Muslims who go to Syria to join ISIS. These laws mirror similar laws passed in Germany on 5 September 2014 that were based on the  1960 anti-Fascism laws called Abzeichengesetz (Badge Law)– which outlaws Nazi symbols, flags, uniforms and insignia. Other European countries like Denmark are said to be following suit.(16)
"Austria's government has announced a new 'counselling centre for extremism' and a deradicalization hotline (0800 2020 44), intended to help young Muslims living in Austria from falling under the influence of jihadist recruiters and extremists." (17)
________________________________________
 
1.http://www.b92.net/eng/news/crimes.php?yyyy=2011&mm=10&dd=29&nav_id=77084 Tutin (is both a town and municipality of Serbia). Along with Gornja Maoca andSouth-West Sandzak region have long been a hotbed for Wahhabi (aka Jihadist) extremism in Serbia. Since 2008 the growth of Wahhabi extremism in Bosnia has spread throughout the Balkans including Serbia and into Austria. file:///C:/Users/Media-Server/Documents/Articles%20by%20Athos/08(06)KM.pdf. The main instigator of the spread of Wahhabism from Bosnia into Serbia was the former Bosnian Grand Mufti Mustafa Ceric (although he denies this) . He has a working relationship in that regard with the Mufti of Sandzak in Serbia, Muamer Zukoric and Chechen Wahhabists who promote Jihad. Serbian authorities have identified 500 Islamic terror leaders that operate inside Serbia whose activities include drug smuggling, human trafficking and recruiting locally to send Jihad fighters to Syrian war. http://serbianna.com/blogs/bozinovich/archives/1972 In 2011 17 Wahhabi terrorists, including Mevlid Jasarevic were arrested following an attack on the US embassy in the Bosnian capital Sarajevo. http://www.thejournal.ie/17-arrested-over-terrorist-attack-in-sarajevo-266870-Oct2011/ The Wahhabis (Vehabije) first started appearing in the Balkans in 1997 http://www.islamicpluralism.org/493/euro-islam.
2.http://www.defenddemocracy.org/content/uploads/documents/facebook_fatwa_low_res_2.pdf
3.http://www.defenddemocracy.org/content/uploads/documents/facebook_fatwa_low_res_2.pdf "the (Saudi) monarchy relies on the descendants of Muhammad ibn Abdul Wahhab (eighteenth century), the Al al-Sheikh lineage, who preach the ascetic Salafi version of Islam indigenous to Saudi Arabia, now known as Wahhabism. Thus, the Al al-Sheikh and other prominent religious families provide the House of Saud with religious authority, which bolsters its credibility at home and defends it from religious detractors abroad…. In 1962, ibn Saud's son, Faisal, who became king in 19 6 4, founded the Muslim World League (MWL) to facilitate the global propagation of Wahhabism. Faisal intended the MWL to challenge Shi'a, Sufis, and other "heretical" Muslim sects. To further that objective in South Asia, the MWL backed the Deobandis and other Salafi fundamentalist groups ideologically akin to Wahhabis. Meanwhile, the Saudis sent missionaries and funding for Islamic schools…. From 19 7 3 to 20 0 2, the Saudi government spent more than $ 80 billion on Islamic institutions and activities in the non-Muslim world alone…. construction of more than 1,500 mosques, 150 Islamic centers, 20 2 Muslim colleges, and 2,0 0 0 Islamic schools. 36 As of 20 0 2, Saudi funding produced an estimated 10 0 0 0 Deobandi-run schools in India, Pakistan, and Bangladesh. Other targets for Wahhabi outreach were countries with large Muslim populations like Albania, Kosovo, and Bosnia, where the Saudis have spent more than $ 6 0 0 million alone. As a result of this outreach, nearly 80 percent of all Islamic institutions in the U.S. and Canada are Saudi-sponsored, not to mention mosques and Islamic centers across Western Europe"
4.http://www.independent.mk/articles/4072/Bosnian+Jihad+Teenagers+Announce+Getting+Married
5.https://www.moderndiplomacy.eu/index.php?option=com_k2&view=item&id=459:wahhabi-s-on-the-warpath-in-sydney-australia&Itemid=487
6.http://www.thelocal.at/20141128/profile-of-a-jihadist-terror-arrestee-revealed
7.http://www.dailymail.co.uk/news/article-2865316/The-terror-mastermind-recruited-Austrian-ISIS-poster-girls-got-160-join-jihad-Syria-Iraq.html
8.http://en.annahar.com/article/179305-austrian-teens-latest-victims-of-rape-by-by-is-husbands-now-want-to-come-home-as
9.http://www.nydailynews.com/news/world/expert-austrian-teen-girl-dead-joining-isis-article-1.2049826
10.See December 12,  2014 article http://www.thelocal.at/20141212/custody-extended-for-islamic-hate-preacher
11.http://www.dailymail.co.uk/news/article-2865316/The-terror-mastermind-recruited-Austrian-ISIS-poster-girls-got-160-join-jihad-Syria-Iraq.html
12.In October 2014   http://www.theaustralian.com.au/in-depth/terror/antiterrorism-police-raid-melbourne-homes-over-jihad-funding/story-fnpdbcmu-1227075758106?nk=3fbccc7f0481beca5a6cad9fe4db4df3
13.http://aje.me/1y87zHQ
14.http://www.dailymail.co.uk/news/article-2852886/Austria-13-radical-Islamic-suspects-arrested.html
15.See December, 11, 2014  http://www.thelocal.at/20141211/austria-passes-anti-terror-law
16.See December, 11, 2014  http://www.thelocal.at/20141211/austria-passes-anti-terror-law
17.http://www.thelocal.at/20141201/austria-launches-hotline-for-extremism
ISIL's 'legacy of terror' in Iraq: UN verifies over 200 mass graves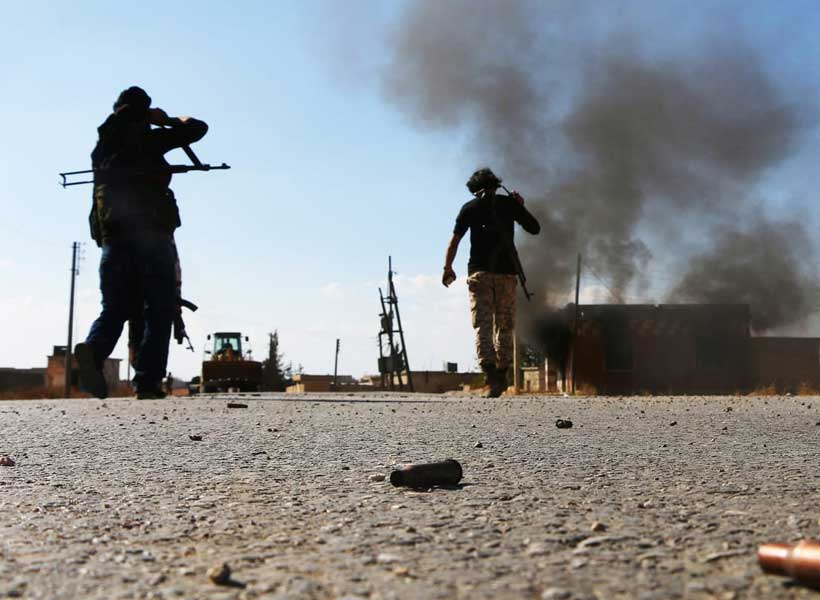 Investigators have uncovered more than 200 mass graves containing thousands of bodies in areas of Iraq formerly controlled by the Islamic State of Iraq and the Levant (ISIL/Da'esh), according to a United Nations human rights report out on Tuesday.
The Office of the UN High Commissioner for Human Rights (OHCHR) and the UN Assistance Mission in Iraq (UNAMI) said the 202 mass grave sites were found in governorates of Nineveh, Kirkuk, Salahuddin and Anbar in the north and western parts of the country – but there may be many more.
In the joint report, Unearthing Atrocities, the UN entities said the evidence gathered from the sites "will be central to ensuring credible investigations, prosecutions and convictions" in accordance with international due process standards.
Ján Kubiš, the top UN official in Iraq and the head of UNAMI, said that the mass grave sites "are a testament to harrowing human loss, profound suffering and shocking cruelty."
"Determining the circumstances surrounding the significant loss of life will be an important step in the mourning process for families and their journey to secure their rights to truth and justice," he added.
Between June 2014 and December 2017, ISIL seized large areas of Iraq, leading a campaign of widespread and systematic violations of international human rights and humanitarian law, "acts that may amount to war crimes, crimes against humanity, and possible genocide," the report states.
Traumatized families have the 'right to know'
The UNAMI-OHCHR report also documents the "significant challenges" families of the missing face in trying to find the fate of their loved ones.
At present, they must report to more than five separate authorities, a process that is both time-consuming and frustrating for traumatized families.
Michelle Bachelet, the UN High Commissioner for Human Rights, underscored that the families "have the right to know."
"ISIL's horrific crimes in Iraq have left the headlines but the trauma of the victims' families endures, with thousands of women, men and children still unaccounted for," she said.
"Their families have the right to know what happened to their loved ones. Truth, justice and reparations are critical to ensuring a full reckoning for the atrocities committed by ISIL."
Victim-centred approach needed
Among its recommendations, the report calls for a victim-centred approach and a transitional justice process that is established in consultation with, and accepted by, Iraqis, particularly those from affected communities.
It also urges a multidisciplinary approach to the recovery operations, with the participation of experienced specialists, including weapons contamination and explosives experts and crime scene investigators.
Alongside, it also calls on the international community to provide resources and technical support to efforts related to the exhumation, collection, transportation, storage and return of human remains to families, as well as their identification, particularly by helping strengthen the national Mass Graves Directorate.
The Islamic State's reviving scheme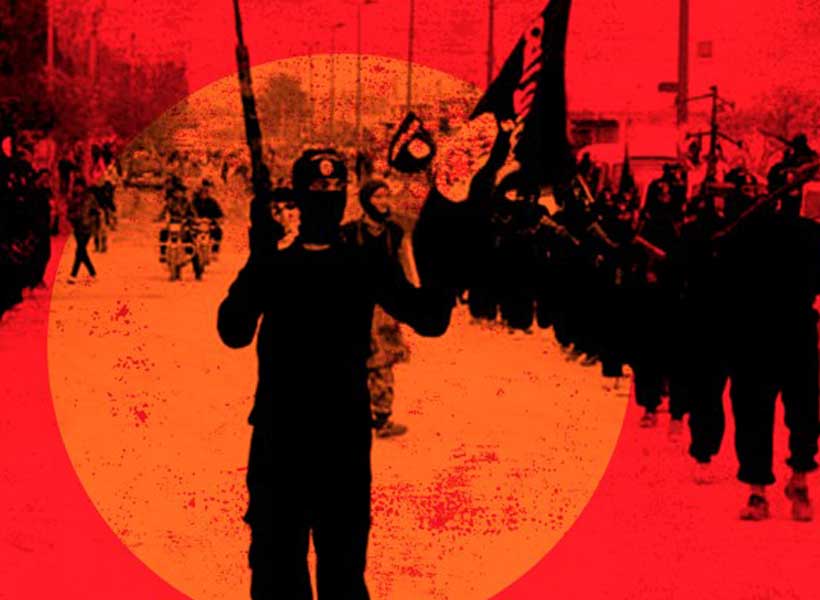 Despite the fact that ISIS lost 98 percent of its controlled territory, it is aiming for a reforming and coming back in the Sunni populated areas in Syria and Iraq. Due to the current war situation and its developed financial resource. ISIS used to relay on the territory under its control to collect billions of dollars through criminal activities such as taxation, extortion, robbery and the illegal sale of the curd oil. Now the group has shown its ability to collect money regardless of controlling large areas.
After the rise of ISIS in 2015 and the takeover of vast areas in Syria and Iraq, its budget estimation reached $6 billion, as a result, the Islamic State is considered as the wealthiest terrorist entity in the history. The question posed is how such a terrorist group budget could become equivalent to a state-nation budget? In 2015 the Islamic State main financial resources were; oil and gaze which gathered about 500$ million in 2015; taxation that generated approximately $360 million in the same year and finally; about $500 million robbed from bank vaults in Mosul.
Today the situation is different, the Islamic State has lost the majority of its territory. The global coalition had destroyed ISIS infrastructures in the Middle East as well as its communication routes and had killed the idea of the hegemonic Islamic caliphate in the region. Meanwhile, the Islamic State is struggling to control the last 2 percent of its territory. Therefore, its revenue stream from the main resources has been rapidly shrinking out.
As a result, ISIS no longer relies on the controlled territory for its financial survival. For example, ISIS leadership may have smuggled around $400 million out of Syria and Iraq. Laundering this money through fake entity is likely to occur especially in Turkey. Some other cash could be converted into valuable items and stockpiled to be used in the future.
The stockpile cash will provide the group with more than enough fund to continue as a clandestine terrorist movement with the ability to conduct campaigns of guerrilla warfare in the region. On the other hand, ISIS has supported its financial situation with a variety of funding portfolio. It has developed a range of criminal activities that do not require controlling territories such as kidnapping for ransom, drug smuggling and trafficking in antiquities.
Over the next years, the international community seeks to provide help for Syria and Iraq to recover. The reconstruction aid could provide an attractive target for the Islamic State and a possible financial boost to its comeback. It is possible that the Islamic State begins skimming off reconstruction contracts, the only way is to establish connections with the local officials which is not difficult for a terrorist entity with a huge amount of cash. Finally, the rise of the Iranian threats in the region reflects in many stakeholder's fears from an Iranian's control through Hezbollah over ISIS past territories. Therefore, a continuing support from regional states to the terrorist group is possible if ISIS adopts a suitable strategy to the supporters interests in the region.
The combination of the criminal activities, the reconstruction plan and the regional states financial support in the future will encourage the Islamic State to regroup and reorganize. For instance, in Kirkuk, the militants created a fake checkpoint to attack security forces earlier this year. Moreover, in Diyala and Saladin, sleeper cells activity began to hit back. The U.S. policy in the Middle East tends to view the war on terror as separate phases while jihadis consider it as one long war. Until the West recognize this, ISIS is likely to come over to repeat its strategy and to reviving the Islamic caliphate project in the future.
Religious radicalism as a trend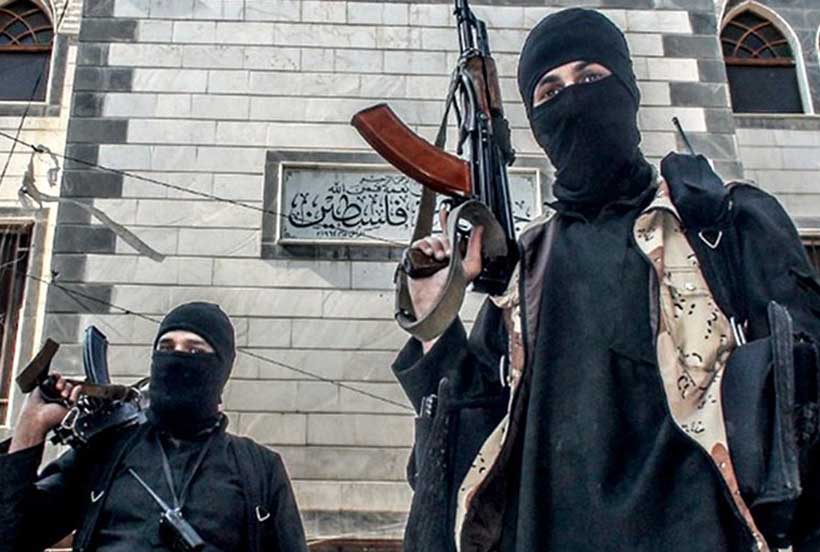 IN RECENT YEARS, much has been said about radicalism and its varied offshoots. True, the number of terrorist acts climbs up, the popularity of extreme right political forces grows, and the wave of left radical and anti-globalist movements, migration crises and international tension is rising. This is how everyday realities look in many countries of the world.
France is one of the European countries in which radical trends are only too obvious. At the 2017 presidential election, Marine Le Pen and Jean-Luc Mélenchon, two radical politicians who represented anti-establishment political movements, reaped 41% and 51% respectively of the votes cast by young voters aged between 18 and 24. On the whole, the Fifth Republic is getting accustomed to violence against the law and order structures, destruction of material assets during rallies, protest acts that keep lyceums and universities blocked for a long time, and rejection of republican values that looked unshakable not long ago. Today, when fifty years separate us from the May 1968 events, we can talk about "banalization of protests" not only among the groups on the margins of society but also among its law-abiding part.
Late in 2015, after a series of terrorist acts in France a group of scientists, mostly sociologists of the French National Center for Scientific Research (CNRS) and the Paris Institute of Political Studies (Sciences Po) launched a large-scale research project to identify the factors responsible for the spread of radical ideas among the younger generation. In April 2018, the results were published in a monograph The Temptation of Radicalism  one of the hits on the French book market.
The project is a unique one: for the first time, academic science turned its attention to the younger generation rather than to terrorist acts and those who commit them; it has become interested in the process of radicalization and the factors that plant the ideas of radicalism in the minds of high school students.
A vast, and most interesting, part of the book that deals with religious radicalism, one of the main objects of attention of the public and the media, offers two important conclusions that devalue the old and generally accepted opinions.
Sociologists have detected two component parts or two stages in religious radicalism: the "ideological" as devotion to the fundamentalist religious trends and "practical," the adepts of which are more than just religious fanatics – they justify violence for religious reasons.
The authors of the book under review who obviously prefer the term "religious absolutism" to "religious fundamentalism" have repeatedly pointed out that it is present in all world religions; the poll, however, revealed that religious absolutism was more typical of Muslim high school students.
Religion, or to be more exact, extreme Islamist trends combined with the male gender is the main factor of religious radicalization of the French youth.
This sociological study has demonstrated that the French national and confessional politics that for many years relied on the thesis that radicalization among the younger generation was caused by social and economic factors should be revised. This book made a great contribution to the broad and far from simple discussion of the place and role of Islam in French society, into which not only extreme right political movement are involved. In his speech of May 22, 2018, President of France "poured cold water" on the plan to shake up the banlieues devised by Jean-Louis Borloo. The president pointed out that more money poured into sensitive zones would not solve the main problem of radicalization.
first published in our partner International Affairs