ISIS death cult brides and Misrad Omerovic aka "Ebu Tejma"
Misrad was born in Tutin Serbia(1) to Muslim parents. In his twenties he became radicalized by Wahhabi (Vehabije) Imams in Saudi funded mosques that have been proliferating throughout Bosnia and the Balkans. (2) He got a Saudi 'scholarship' to be further radicalized by Wahhabi fanatics in Mecca KSA between 2002 and 2008. He then went to a Chechen run terrorist 'finishing' school in Vienna to study martial arts and weapons training.
Misrad is part of a Wahhabi Salafi ideologue who preaches hatred against Shia, Sufi, Christians and the West in social media. (3)He is also part of a local terror cell based at the Wahhabi dominated Altun Alem mosque in the Viennese district of Meidling (Austria). (4) Vienna is a well-known hub of global Jihadist terrorism, mainly because of Bosnian Muslim activity funded by Saudi Arabia. Misrad does not earn a living. He is on welfare (like so many hate preachers living in the West). Misrad has a pregnant wife and five children, all of whom live on welfare of the Austrian government.
Unlike the Australian PM who called the recent Sydney Siege attack by a Wahhabi madman Man Haron Monis (5) as 'politically' motivated, the Austrian authorities are more correct in calling Wahhabi actions of that type 'religiously motivated' extremism and terrorism.
Sabina Selimovic and Samra Kesinovic  two Bosnian girls (aged only 14 and 16 when they left Austria) who were refugees in Austria and then settled in Austria were lured to their deaths in Syria by Wahhabi propaganda mouthed by Bosnian Ebu Tejma aka Misrad on his You Tube channel. Misrad as Imama of the Altun Alem mosque asked Muslims in the congregation about whether they had "daughters of marriageable age, presumably to entice and reward the jihadists joining the fight under the black banner of Isis" (6).
"Salafism is the fastest-growing Islamic movement in the world. It is rooted in the 19th century where it emerged as a way of combating the spread of European ideas and values. But in recent years, it has come to be associated with the jihad of extremist groups that advocate the killing of innocent civilians. Security services recorded a constant stream of Salafist preachers, often accompanied by Mujahedin fighters travelling up from Bosnia and Herzegovina, to the mosque and the imam has been appearing in online videos revealing that it is every Muslim's duty to join jihad if an Islamic state is under attack from non-believers. It is not even necessary to ask parents for permission, because even that normally essential parental duty takes second place to the duty to fight." (7)
When they ran away to join ISIS in Syria, Sabina and Samara left a note, telling their parents: "Don't look for us. We will serve Allah – and we will die for him." (8)
They became the poster girls for ISIS on the internet.
In Syria the girls had to wear a full black niqab and were used as virtual sex slaves for ISIS fighters in an ISIS brothel run by British Wahhabi women pimps in the ISIS 'capital' Raqqua Syria before becoming pregnant. They were reported to have regrated their decision and wanted to come home to Austria but it was too late. According to UN official David Scharia one girl has recently been reported as having been killed and the other 'disappeared' in Syria. The exact circumstances are not known. (9)
33 year old Misrad was arrested on 28 November 2014 with 12 other Wahhabi Salafi's in Vienna on terrorism charges. (10)
"Austria has been concerned for years over fears that the country was becoming a hub for terrorist activities after inviting thousands of Muslim refugees into the country during the breakup of the former Yugoslavia." (11)
The Austrian police and national security officers (WEGA) like their counterparts in other countries such as Australia (12) have been conducting mass nationwide raids to weed out Wahhabi extremists who have been funding ISIS and luring hundreds of young Muslims aged between 15 and 30 either as Wahhabi concubines to ISIS fighters or to their death as cannon fodder in Syria and Iraq. There are estimated to be 150 Austrian citizens who have gone to Syria and Iraq to join ISIS fighting or sex brigades.
The Austrian anti-terror sweeps (13) were the culmination of a 2 year investigation and involved 900 police and intelligence operatives in which they allegedly monitored phone calls between Misrad and the ISIS leader Abu Bakr al-Baghdadi. The nationwide raids were the biggest in Austria since WWII. Many centres of Wahhabi extremism were uncovered in mosques, so called 'prayer rooms', private homes of Wahhabi's and Islamic Centres in key Austrian cities like Graz, Linz and Vienna.(14) The raids found proof of recruitment for ISIS, terrorist propaganda, cash and other terrorist paraphernalia. 13 arrests were made.
As a result of the Wahhabi terror grooming, funding and propaganda campaigns by the likes of Misrad, the Austrian Parliament on 10 December 2014 passed wide sweeping Anti-Terror laws (15)that included banning ISIS and AL Qaeda flags as terror symbols and takes away Austrian citizenship from Austrian Muslims who go to Syria to join ISIS. These laws mirror similar laws passed in Germany on 5 September 2014 that were based on the  1960 anti-Fascism laws called Abzeichengesetz (Badge Law)– which outlaws Nazi symbols, flags, uniforms and insignia. Other European countries like Denmark are said to be following suit.(16)
"Austria's government has announced a new 'counselling centre for extremism' and a deradicalization hotline (0800 2020 44), intended to help young Muslims living in Austria from falling under the influence of jihadist recruiters and extremists." (17)
________________________________________
 
1.http://www.b92.net/eng/news/crimes.php?yyyy=2011&mm=10&dd=29&nav_id=77084 Tutin (is both a town and municipality of Serbia). Along with Gornja Maoca andSouth-West Sandzak region have long been a hotbed for Wahhabi (aka Jihadist) extremism in Serbia. Since 2008 the growth of Wahhabi extremism in Bosnia has spread throughout the Balkans including Serbia and into Austria. file:///C:/Users/Media-Server/Documents/Articles%20by%20Athos/08(06)KM.pdf. The main instigator of the spread of Wahhabism from Bosnia into Serbia was the former Bosnian Grand Mufti Mustafa Ceric (although he denies this) . He has a working relationship in that regard with the Mufti of Sandzak in Serbia, Muamer Zukoric and Chechen Wahhabists who promote Jihad. Serbian authorities have identified 500 Islamic terror leaders that operate inside Serbia whose activities include drug smuggling, human trafficking and recruiting locally to send Jihad fighters to Syrian war. http://serbianna.com/blogs/bozinovich/archives/1972 In 2011 17 Wahhabi terrorists, including Mevlid Jasarevic were arrested following an attack on the US embassy in the Bosnian capital Sarajevo. http://www.thejournal.ie/17-arrested-over-terrorist-attack-in-sarajevo-266870-Oct2011/ The Wahhabis (Vehabije) first started appearing in the Balkans in 1997 http://www.islamicpluralism.org/493/euro-islam.
2.http://www.defenddemocracy.org/content/uploads/documents/facebook_fatwa_low_res_2.pdf
3.http://www.defenddemocracy.org/content/uploads/documents/facebook_fatwa_low_res_2.pdf "the (Saudi) monarchy relies on the descendants of Muhammad ibn Abdul Wahhab (eighteenth century), the Al al-Sheikh lineage, who preach the ascetic Salafi version of Islam indigenous to Saudi Arabia, now known as Wahhabism. Thus, the Al al-Sheikh and other prominent religious families provide the House of Saud with religious authority, which bolsters its credibility at home and defends it from religious detractors abroad…. In 1962, ibn Saud's son, Faisal, who became king in 19 6 4, founded the Muslim World League (MWL) to facilitate the global propagation of Wahhabism. Faisal intended the MWL to challenge Shi'a, Sufis, and other "heretical" Muslim sects. To further that objective in South Asia, the MWL backed the Deobandis and other Salafi fundamentalist groups ideologically akin to Wahhabis. Meanwhile, the Saudis sent missionaries and funding for Islamic schools…. From 19 7 3 to 20 0 2, the Saudi government spent more than $ 80 billion on Islamic institutions and activities in the non-Muslim world alone…. construction of more than 1,500 mosques, 150 Islamic centers, 20 2 Muslim colleges, and 2,0 0 0 Islamic schools. 36 As of 20 0 2, Saudi funding produced an estimated 10 0 0 0 Deobandi-run schools in India, Pakistan, and Bangladesh. Other targets for Wahhabi outreach were countries with large Muslim populations like Albania, Kosovo, and Bosnia, where the Saudis have spent more than $ 6 0 0 million alone. As a result of this outreach, nearly 80 percent of all Islamic institutions in the U.S. and Canada are Saudi-sponsored, not to mention mosques and Islamic centers across Western Europe"
4.http://www.independent.mk/articles/4072/Bosnian+Jihad+Teenagers+Announce+Getting+Married
5.https://www.moderndiplomacy.eu/index.php?option=com_k2&view=item&id=459:wahhabi-s-on-the-warpath-in-sydney-australia&Itemid=487
6.http://www.thelocal.at/20141128/profile-of-a-jihadist-terror-arrestee-revealed
7.http://www.dailymail.co.uk/news/article-2865316/The-terror-mastermind-recruited-Austrian-ISIS-poster-girls-got-160-join-jihad-Syria-Iraq.html
8.http://en.annahar.com/article/179305-austrian-teens-latest-victims-of-rape-by-by-is-husbands-now-want-to-come-home-as
9.http://www.nydailynews.com/news/world/expert-austrian-teen-girl-dead-joining-isis-article-1.2049826
10.See December 12,  2014 article http://www.thelocal.at/20141212/custody-extended-for-islamic-hate-preacher
11.http://www.dailymail.co.uk/news/article-2865316/The-terror-mastermind-recruited-Austrian-ISIS-poster-girls-got-160-join-jihad-Syria-Iraq.html
12.In October 2014   http://www.theaustralian.com.au/in-depth/terror/antiterrorism-police-raid-melbourne-homes-over-jihad-funding/story-fnpdbcmu-1227075758106?nk=3fbccc7f0481beca5a6cad9fe4db4df3
13.http://aje.me/1y87zHQ
14.http://www.dailymail.co.uk/news/article-2852886/Austria-13-radical-Islamic-suspects-arrested.html
15.See December, 11, 2014  http://www.thelocal.at/20141211/austria-passes-anti-terror-law
16.See December, 11, 2014  http://www.thelocal.at/20141211/austria-passes-anti-terror-law
17.http://www.thelocal.at/20141201/austria-launches-hotline-for-extremism
Turkey begins the return of ISIS fighters to Europe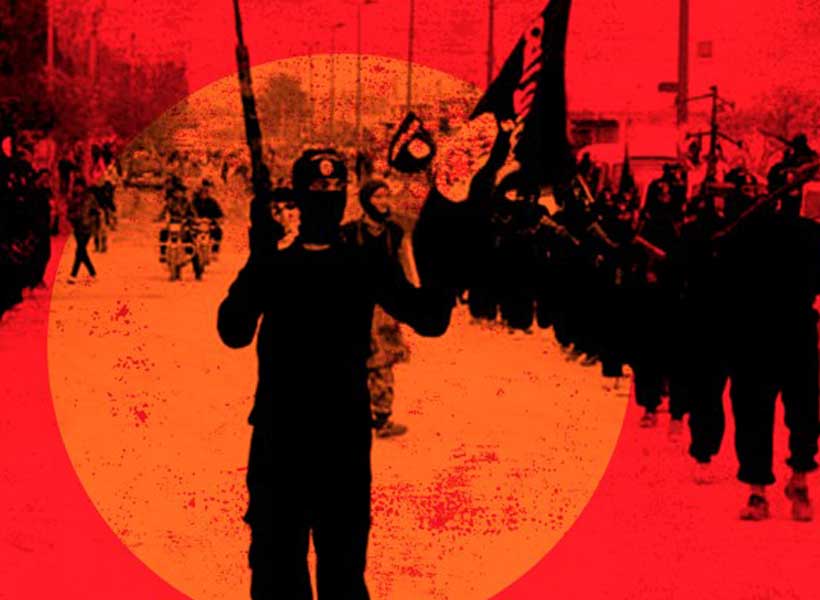 Today, Turkey started sending ISIS fighters back to Europe, as it promised last week.
Europe needs to take responsibility for its ISIS fighters. US President Trump is right on that.
As Turkey's minister of internal affairs said last week, Turkey is not a hotel for foreign terrorists. Europe's jihadists are its own problem to deal with.
What is interesting however is that Turkey has been releasing ISIS fighters from the region that it held in custody. But not when it comes to European jihadists.
With this move, Turkey's aim is to actually punish Europe. Erdogan is doing this out of spite because he knows that this is what Europeans fear the most. It is not Erdogan's priority to try ISIS, as he has shown previously. To piss off the Europeans, yes, that's a different story.
This recent development comes to remind us that Western Europe has a big problem to deal with. The evidence from conflict zones will not hold in European courts which means that authorities might have to let ISIS fighters that still have their citizenship walk free. That is a European nightmare.
This serves to remind French President Macron that France not Bosnia is the biggest jihadist force in Europe. Macron called Bosnia a jihadist ticking bomb in that unfortunate Economist interview but France is the real problem. No other European country has such a high number of jihadist fighters in the Middle East.
Today a Greek ISIS fighter whose citizenship had been stripped was not allowed in Greece upon return from Turkey. We will see that a lot in the coming weeks. The situation of no citizenship will create a legal question of statelessness which will make the return of ISIS fighters also a human rights question.
The Rise OF ISIS and its Aftermath in Afghanistan
"I will see you guys in Newyork".Abu Du'a, the leader of ISIS, whose nom de guerre (war name) was Abu Bakr al-Baghdadi, told his American captors as he was released from a brief detention during Iraq war. After American invasion of Iraq in 2003, Al Baghdadi joined the Arms Resistance against the U.S led coalition troops in Iraq but he was captured and detained in a US. – run Iraqi prison in 2006. Following al Baghdadi's release in the late 2000s, he joined the predecessor to ISIS: the Islamic State of Iraq(ISI). This group initially affiliated themselves with AL- Qaeda, but was later rejected by AL Qaeda due to their brutal acts and it became Islamic State of Iraq (ISI). IN 2010, al Baghdadi became the leader of ISI and changed the name of the organization to Islamic state of Iraq and Syria (ISIS) in 2013.
On 29 June 2014, ISIS declared the worldwide caliphate under the leadership of "caliph Ibrahim" with publishing a statement of supporting al Baghdadi's designation as caliph. This concept of caliphate is mainly based on the universal religion and its ultimate goal is the establishment of Islamic state. This political idea of Islamic state is embodied in the concept of the ummah (community) which says that all the Muslims wherever they reside are bounded by a common faith which transcends all geographical, political or national boundaries.
Many other groups had pledged allegiance to ISIS like the Boko haram in Nigeria, the bait al Maqdis in Egypt, the Islamic movement in Uzbekistan, andthe previous leader of TTP Hafiz Saeed, also pledged allegiance to al Baghdadi in Oct, 2014 renaming themselves as the Islamic state of Khorasan (ISK) in Afghanistan. IS-K's early membership included a contingent of Pakistani militants who emerged in Afghanistan's Nangarhar province around 2010, just across the border from the former Federally Administered Tribal Areas (FATA) of Pakistan. Many of these militants were estranged members of TTP and Lashkar-e Islam, who had fled from Pakistan to escape pressure from security forces.
ISK emerged in different provinces of Afghanistan bordering Pakistan but outnumbered in the eastern province of Ningarhar, Achin district, due to some specific reasons. Achin district is one of the backward, underdeveloped and illiterate regions of Afghanistan which makes its population vulnerable to recruitment as new militants. Moreover, peopled welling in this district joined and supported this new group not only for their Islamic ideology but also for the high salaries of $500 paid by this organization.In the beginning of their journey in the region, ISK dealt people in a soft manner and always refrained from offensive language to encourage and inspire the people to join this militant group.
But with the passage of time, ISK changed its behavior and started the forceful imposition of sharia law. People were prevented from the cultivation of opium which was the main source of revenue for the locals of that region, seized drugs and sentenced drug addicted people, however, majority of their own militants were drug addicts and sold drugs seized from the locals to meet their own financial needs. They introduced numerous fabricated laws that were neither in conformity to national, Islamic nor in conformity with the locals laws. The militants of the group were indoctrinated to such an extent that they were willing to sacrifice everything for the interest of the group. One of their militants, involved in a robbery case, accepted his crime in front of the group's judicial committee. As per the Islamic rules, anyone involved in the robbery would have their hands cut off. Therefore, When the militants were cutting hands, he was chanting ''Allah ho Akbar''-Allah is the greatest.
Taliban and Afghan forces have attacked the Achin district many times but no one of them succeeded in retaking the district from ISK. This region was completely monopolized by this group and they ruled the people according to their own so called sharia law. People started displacement from the region towards Jalalabad, the provincial capital because they were unable to abide by these brutal laws and tolerate the atrocities. Following is a short story which a person told in anonymity about the excessive brutalities perpetrated by ISK in Achin.
"We all flocked outside after Friday prayer, according to announcement in sermon. They brought seven detainees belong to Emirates a Taliban group, Afghan national Army member and spies. All were covered with black ski masks. Meanwhile, an ISIS militant rode on a trained horse, having sharp sword in hands and reached to the spot. He decapitated all of them and shouted "Allah ho Akbar". With the sound of Allah ho Akbar, we all scattered like flies in the air and no one knows what happened. But later on it was realized by people who delivered us to hospital that the place was targeted by a US drone. Many people were injured, and the ISIS militant who was beheading the prisoners was burned by drone attack. I still have the scene in my mind which has really affected me mentally and can't take out those thuds of the sword from my mind when he was beheading those innocent people".
Furthermore, they knelt innocent elders of the Shenwari nation belong to the same district on the bombs accused of in affiliation to the Taliban. A gruesome video also uploaded by them to the YouTube. These kind of brutal acts were the routine of everyday in Daesh or ISK controlled areas.
Afghan Commando assisted by US special forces have been fighting with the ISK in Achin for the last few years and have made significant progress contributing to the liberation of some villages but there are speculations that united states itself is assisting this militant group and supplying food and weapons to them through helicopters which has put the Afghans in doubt. US dropped the " mother of all bombs" – the most powerful conventional bomb in the American arsenal formally known as GBU-43/B massive ordnance air blast on 13 April 2017 on ISIS Khorasan cave complex in Achin district, Ningarhar. According to a statement from the United States military in Afghanistan, the bomb hit a tunnel complex but they didn't say how many militants were killed or whether the bombing caused any civilian casualties. The fact is that it was only an experience of their conventional bomb which is clear from the following statement of the Ex-president of Afghanistan Hamid Karzai:
"This is not the war on terror but the inhuman and most brutal misuse of our country as testing ground for new and dangerous weapons". This claim of Ex-president was further forged by the locals of Achin who stated that there was neither weapons depot nor any single ISIS fighter in the targeted region.
Currently Achin district has been cleared by Afghan Forces from this group but there are opportunities of their return to the region. Afghan Forces should show their strong presence, build the region and rehabilitate former militants. We are the veterans of many regions where US and Afghan forces have operated and lost hundreds of their soldiers for clearing the region but have left the region vulnerable to the insurgents return. Moreover, America should equip Afghan forces with sophisticated weapons to counter these threats. Afghan National Directorate can play a vital role in the dissolution of this group by infiltration of their own spies in disguise.
Moreover, in comparison to ISIS in Iraq and Syria, which have oil resources of about $2 billion and financed by different Arab states, this group is very much dependent on local revenues and neighboring state Pakistan. Pakistan may not be able to support two insurgent groups-Taliban and ISK-simultaneously for a single goal. And the so called jihad vacuum is also filled by Taliban which never want any rival jihadi group in Afghanistan.
Imprisoned ISIS Wives and Children Have Nowhere to Run To, Nowhere to Hide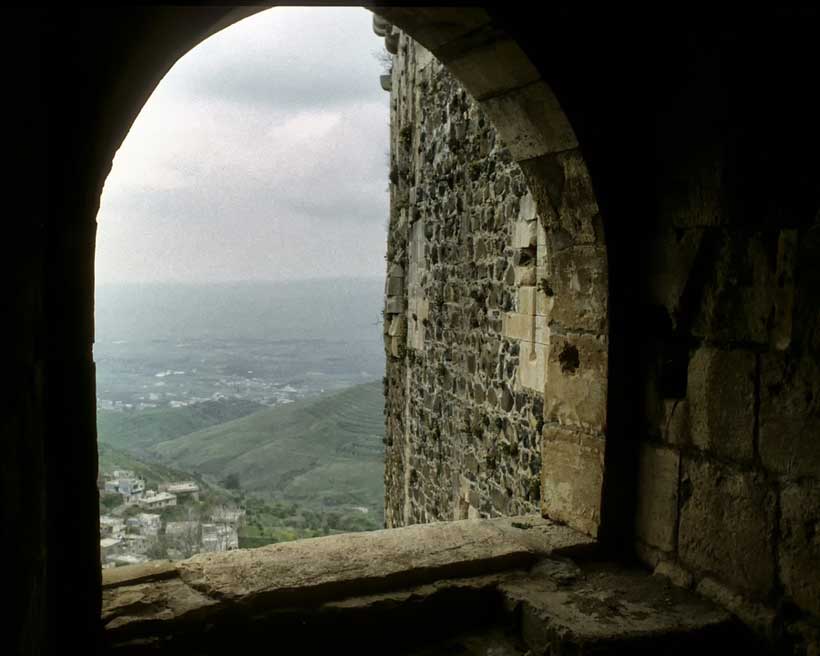 The guards have said if the war comes close, then they will leave here," a Western ISIS wife texted me today from Camp Roj in far northeastern Syria, a detention center that houses 500 ISIS wives and 1,200 of their children. "What to do if we are left alone?" she asks. "There's nowhere to go and too risky to get caught by Bashar [al-Assad]."
As she writes, I'm in Belgium sitting next to an FBI agent. I ask him what she should do, but amid all of this chaos, he doesn't have an immediate answer.
The ISIS wife continues: "I like how America thinks it's too dangerous for them [the U.S. military] to be here but safe for us to remain with Assad."
Over the past two years I've been in and out of the northeastern territory of Syria held by the Syrian Democratic Forces (SDF) six times with staff from the International Center for the Study of Violent Extremism (ICSVE). We have conducted in-depth interviews with 217 ISIS men and women, 100 of them in SDF held territory, for our project countering the ISIS brand, which the SDF has supported fully.
The woman texting me today gave us an interview last year and has managed to stay in touch via illicit phones other detainees allow her to use.
At the same time she is texting me, our Kurdish translator texts that they are living under the sound of bombs and troops advancing. Assad's troops are marching eastward, while Turkey is barreling in from the north. Which soldiers will reach Camp Roj first and what the women should do if the Kurdish YPJ-Women's Protection Units guarding them decide it's too dangerous to remain in place, is something the guards have told the inmates to think about.
The female inmates of Camp Ain Issa, farther west, faced a similar dilemma earlier in the week when the Turks began shelling. Until Sunday, Ain Issa Camp housed a total of 12,000 women and children, but according to one Belgian woman, it descended into "complete chaos" as fires broke out, the guards left, and the women escaped in the hundreds.
Among the women housed there, 265 were wives of foreigner terrorist fighters, alongside 1,000 of their children. On the second day of the Turkish air assault, Belgian ISIS wives Bouchra Abouallal and Tatiana Wielandt decided it was better to go on the run with their small children than remain in place to learn what next disaster might befall them.
We interviewed Bouchra Abouallal in September 2019. Completely exhausted from her experience with ISIS, she said that life inside the Caliphate was "the best possible deradicalization program ever." Already prosecuted in absentia and facing a five-year sentence in her home country of Belgium, she told ICSVE researchers she would prefer to return home even to serve a 20-year sentence rather than remain in the camp under the menace of the cruel ISIS-inmate enforcers who threatened all European women who no longer wanted anything to do with the ISIS Caliphate.
Now Bouchra Abouallal is on the run with her three small children. In audio messages punctuated in the background by shelling she told a Belgian journalist that she was headed toward the front lines in hopes she could make it to safety in Turkey, where she wishes to turn herself into the Belgian consulate and make her way home.
While European officials here in Brussels have stated that Turkey agrees to help any escaped ISIS cadres that end in their hands to be returned to their homelands, up until recently, Belgium was refusing to let her come back. Instead of seeing her as someone victimized by the Islamic State's propaganda and lies, and fooled by the "Shariah for Belgium" group that had radicalized many in her native city of Antwerp, Belgian politicians see her as a threat.
But it is not difficult for Belgian authorities to turn past posts on her social media accounts against her.
"Your system has failed oh Belgian state," Bouchra's Facebook page read after she slipped out of Belgium to go live under the Islamic State. Referring to the way the Belgian police had hassled her upon her first return home from Syria, her posts taunted them, saying "You were watching us 24/7 and you still haven't managed to stop us. Why? Because Allah is the best planner (…)" Her threats continued with, "We have left because we believe that it is a duty for every Muslim. To the policeman who threatened to take our children away, I can say that my children will turn yours into orphans, with the will of Allah."
Bouchra claims that it wasn't she, but one of her ISIS husbands, who authored these hate-filled posts. She says he used to lock her up at home and post on her Facebook page without her permission. Indeed, when we interviewed Bouchra in September she spoke gently as she denounced ISIS, giving us permission to use both her image and her name in a counter narrative video—this, while knowing the ISIS enforcers in the camp would likely punish her for it.
The woman texting me today from Camp Roj does so fearing that if it becomes known it was her texting she will be punished by her YPJ guards. Yet pure terror drives her to try to stay connected with the outside world as she makes wrenching decisions for herself and her young child.
Americans are also in this camp. We have interviewed two American passport holders—Canadian dual-citizen Kimberly Pullman and disputed American citizen Hoda Muthana.
When I ask today's texter about Americans in the camps, she tells me there are five in all, two more in Camp Roj and another in Camp Hol. She states that there are also two American children in Camp Roj. We've met one of them, Adam, the two-year-old son of Hoda Muthana. Both times we interviewed his mother, Adam was struggling with chronic bronchitis. Today the woman texting me from Camp Roj tells me that the air is thick with fumes from the bombings, which is causing many of the children to have breathing difficulties.
"Going to jail right now won't be great," this woman writes as she imagines her future in the West—if she can ever manage to get home. Then she envisions another future: "I could get lost among all of this trouble." Then again she realizes that fleeing the camp, if her guards do abandon their posts, might also prove disastrous.
"Please let the governments know that we are not happy with the escape of the women [who have left the camps]. We are actually scared and want to just be safe in our own embassies," she texts. "We don't want to keep running away. We want to be tried. I've already had the chance to run away before and I decided to be tried in my own country."
Now the pressing question, amid all of this chaos unleashed by Trump greenlighting the Turkish invasion of northeastern Syria: Is anyone going to do anything to get these former ISIS wives and their children back home where they can face justice and live in safety or do we just leave them to face whatever fate turns up as hostile armies converge?
Author's note: first published in the Daily Beast