Lima 2014: Climate Change – Humans Remain the Same
Let me report… Of Nearly Everything: From Copenhagen, Durban, Rio+20 to Lima 2014), the conclusion remains the same: We need principles and accorded actions as this is the only way to tackle the grave problems of this planet.
We are lacking the elementary consensus in the Bretton Woods institutions, on Eastern Europe and Ukraine, on the WTO Doha Development round, on a nuclear non-proliferation (and NPT), in the IPCC, on the post-Kyoto negotiations, and finally on the alarming state of environment. Ergo, on a global scale we fundamentally disagree on realities of this planet and the ways we can address them.(1)
I am neither moralizing & idealizing nor agonizing. The world based on agreed principles and commonly willing actions is not a better place. It is the only way for the human race to survive.
Already some years ago, I noted in my writings (and in my lectures) that the confrontational nostalgia and academic inertia keeps recycling the Cold-War rhetoric, although the Soviet Union has disappeared from the geopolitical map over two decades ago. Hence, if these practitioners and thinkers are so fascinated with the simplified either with us, or against us logics – let's keep it then! Adjusted to reflect our today's realities (or as the grand Wiz of the EU, Jean Monnet used to say: if you have an unsolvable dilemma – enlarge the context), it would state as follows: either your socio-economic and politico-military policies and practices are for this planet and the very survival of human race or you are against the planet and every form of life inhabiting it.(2) What we have recently witnessed in MENA (including the unmentioned and unmentionable) and elsewhere, is highly disturbing and rather discouraging: as if the confrontational nostalgia, perpetuated by the intense competition over finite resources, in lieu of a real, far-reaching policy-making has prevailed again.(3)
We falsely believed, throughout the 20th century, that the nuclear holocaust will put an end to the entire human race. No! It will be a slow, nearly-unnoticed, gradual but steady construction of the global gas chamber (filled by the green-house gas emissions). And, this is not an environmental alarmism as the environmental nihilists, or to say lobbyists would like to water it down. The way we extract, produce, transport, distribute and consume, the way we keep all this running on a blind obedience to hydrocarbons, and finally the way how we do reflect, contemplate and study on all that (and live in denial of it), inevitably takes us right into the environmental holocaust.(4)
What we euphemistically call Climate Change is actually a brutal war against nature. It is a covert armed conflict since we are predominantly using the so-called monetizing-potent 'technologies' instead of firearms in our hands. (For this purpose hereby, the army units are replaced by the demolition-man of other name; 'transnational corporations'.) This armed insurgency is waged against most of what is beautiful and unique on Earth – on the planet that gave us time and space enough to survive as species and to evolve as cognitive life. Thus, the known sustainability matrix of 3 maximums (of good, of species, and of time) becomes the maximum species, minimum time, and the maximum harm.(5)
Intentionally or not, it is a synchronized attack: We are steadily and passionately polluting our public sphere with the diverting banalities manufactured by the so-call social networks, reality shows, 'celebrities' and the like – trivializing the contents of our lives. At the same time, we are massively contaminating our biosphere (waters, lands, air and near outer space) with non-degradable and/or toxic, solid or aerosol, particles radiation and noise – irreversibly harming our habitat. We pollute the time as well, turning it into cross-generation warfare's battlefield: Our dangerous patterns might seal off the fate for untold number of generations and sorts of species to come. No wonder, our corrosive assertiveness has (time-space) parallels: acidifying of oceans and brutalization of our human interactions, as well as over-noising both are just two sides of a same coin. What is the social sphere for society that is the biosphere for the very life on earth: the (space/time – content/form) frame we live in all.
Therefore, our crisis cannot be environmental, as it was never a financial – our crisis must be a moral one. This is a cognitive deficit crisis, which we would love to eagerly spend in a limbo of denial!   
Are we intentional in persistently spreading climate-change denial? Has the human race already passed the point of no return of its survival? Frankly, we do not know! Very sincerely, we do not care!
In every OECD country, an ordinary plumber (with just a few years of formal education and of no expectation pressure) is of a considerably better income then the university professor or the hospital doctor with a higher medical specialization (both of the huge societal responsibilities and both with over two decades of studies through the rigorous selections). Per average, the bank clerk (with under- or Matura level) of any banking entity in the EU states earns 14 to 16 salaries annually (basically, creating no new value for the society), but is nearly – per definition – protected by a life-long employment contract. At the same time, the majority of the EU double-PhD top researchers (per definition, creating a new value for the society) have comparably lower total annual pay, and many of them are just happy to win a 2 to 5 years research contract with the murky hope that the funding might be extended.(6)
Nearly all football players in the European Premier League, as well as the Formula I drivers (essentially the modern age gladiators, usually with a little to no formal education whatsoever) have individually higher yearly income than many key research institutes in the OECD states can afford to spend annually. Besides the superficial entertainment (enveloped in the ovations of masses on a brink of collective orgasm à la Mussolini parades), it is actually a triumph of brutal competition or competing brutality (football) and a massive exhaustion of hydrocarbons (Formula I) – what added value do they create to be so disproportionately overpaid?(7)
Some may contra-argue by stating that the present-day football celebrates the sports and a healthy life though the triumph of the physical strength of a sportsman. The Antique Greece has celebrated its athletes, and nearly worshiped the contesters and winners of the Games paying a tribute to the all-mighty Olympus. Equally, the old Greeks largely encouraged and celebrated, promoted and (financially) supported its philosophers and scientists. It was the age when the consciousness blossomed, wisdom flourished and knowledge triumphed – the theoretical basis of all essential technological breakthroughs, that occurred in the course of subsequent centuries up to nowadays, are in fact originating from the Ancient Eagan world. Ergo, the Classic times knew about the important equilibrium between an intellect and human body.(8) Modern Age has forgotten, disregarded, abandoned, betrayed and tacitly ridiculed this evolutionary wisdom.
Irrespective of our wrongly placed priorities (and passionately sustained craving to re-channel and discourage, to derail and denounce any serious debate, far too often by hiding behind a superficial entertainment), of our obscure and encouraged greed and incompetence, of our silencing, of all our residual or imposed ignorance and arrogance, and of our paramount and loud anti-intellectualism, the real facts are immitigable and are inexorably defeating:
–    There is not a single peer-reviewed international journal that has published even one scientific article in last 30 years, which reports on factual evidences that any organic (marine and conti- nental biota) or inorganic (soil, glaciers, water, polar caps, etc) system is doing better on this planet.
–    There has not been a single RE or UN report in last 30 years that credibly denies a worrying increase in severity and frequency of "natural" catastrophes worldwide.
–    Finally, there is not a single internationally recognized medical journal that has not been constantly reporting on an alarming increase in skin-cancers, respiratory and allergy related diseases for the past 30 years.   
We are drifting, dissolving and retreating on all levels and within each and every organic or inorganic system. For the grave, burning planetary problems, our human race needs an urgent and lasting consensus which presupposes bravery, virtue, vision and creativity. All this will not result from fear of coercion, or from further military (nuclear) confrontations, but from the universally shared willingness to accord our common planetary cause. Cognitive mind can do it all.
    
---
(1)    Additionally, we fundamentally disagree on a role to be played by technology, even on a very definition on what should be considered as technology. Technology is not a state-of-art of science; technology is a state of mind! It is not a linear progression in mastering the natural science disciplines, but a cognitive, emphatic cluster–mastering of the critical insight.   
(2)    As H. G. Wells once said in a different context: It is clearly the universe or nothing!   
(3)    Sagan, the great Cosmic Fugue's storyteller, claims: "Up there in the immensity of the Cosmos, an inescapable perception awaits us. National boundaries are not evident when we view the Earth from space. Fanatical ethnic, religious or national chauvinisms are a little difficult to maintain when we see our planet as a fragile blue crescent fading to become an inconspicuous point of light against the bastion and citadel of the stars".   
(4)    It is not only that our energy appetite is increasing. In a peak-time of what we call the 'technological age', our inability to achieve any global energy efficiency is widening as well. According to the Paris-based International Energy Agency (IEA), the total Primary Energy Supply (PES) in 1973 totalled at 6.107 Mtoe while the global Final Energy Consumption (FEC) for the same year totalled at 4.672 Mtoe. Still over 90% based on fossil hydrocarbons but already doubled in less than 40 years, the PES in 2010 was at 12.717 Mtoe while our FEC scored only 8.677 Mtoe. Ergo, we greedily demand more to burn but also to waste.   
(5)    The Geneva-based Global Humanitarian Forum (GHF) headed by former UN Secretary General Kofi has stated in its Report the following: "Climate change is responsible for 300,000 deaths a year and affects 300 million people annually. By 2030, the annual death toll related to climate change is expected to rise to 500,000 people, and economic cost rocketing to $ 600 billion." Usually the confidential reports of the reinsurance industry leaders such as Swiss RE or Munich RE are less optimistic and more realistic than this one of the GHF.    
(6)    However, ignorance is bliss: In 2010, the GHF that authored such an indispensable report: Human Impact Report – Climate Change: The Anatomy of a Silent Crisis, has shut down for lack of funds. The organization was unable to raise enough cash to stay afloat "because of the global economic crisis. On 31 March 2010 the Swiss Federal Department of Foreign Affairs announced that the Forum was over-indebted and obliged to cease its activity. "   
(7)    Finalists of different TV primetime tirades (so-called Reality shows) that mushroomed in the last decade are receiving generous paychecks and enormous media coverage. This is the way how these anonymous nobodies are overnight becoming prominent celebrities, societal roll-models with the wide influence, unquestionable authority and respect in the blink of an eye. In this constellation a subtle, yet message is clear: the education and to it related creativity, innovations, patents, and discoveries – notably a regular career path based on a diligent creation of new value for the entire society appears as a choice for the misfortunate youth, as the last resort for the failed segments of society.    
(8)    As Plato claims, the famous philosopher from Miletus Thales' saying Νοῦς ὑγιὴς ἐν σώματι ὑγιεῖ – Healthy Soul in a Healthy Body (or in Latin: Mens sana in corpore sano).  
References:
1.    The UN Framework Convention on Climate Change, UN FCCC/1992/84, GE.05-62220 (E) 200705 and the Kyoto Protocol to the UN FCCC of 1998, UN Office of Legal Affairs;
2.    Final Document: Durban Climate Summit 2011, The Climate Institute;
3.    IEA (2011), World Energy Outlook 2011, OECD – IEA Publications
4.    Sagan, C. (1980), Cosmos Random House, NY /Carl Sagan Productions Inc. (page: 109)   
5.    Global Humanitarian Forum (2009), Human Impact Report – Climate Change: The Anatomy of a Silent Crisis, GHF, Geneva
6.    Dresner, S. (2002), The Principle of Sustainability, EarthScan London
7.    Smith, L.C. (2010), The World in 2050 – Four Forces Shaping Civilization's Northern Future, Dutton (by Penguin group)
8.    Bajrektarevic, A. (2004), Environmental Ethics, Lectures/Students Reader, Vienna (IMC University Krems), Austria
Tipping Points in Australia's Climate Change debates. Where to Now?
A record-breaking high summer came early to Australia in 2019. By October, the daily weather map of the country was charting the rapid spread of catastrophic bushfires in disparate regions across the entire island continent. This meant recurrent, intense weather events that combined 40°C temperatures, ferocious winds and dry lightning storms, in which sparse rainfall evaporated before it reached the ground. With the forecasts came repeated warnings: the country's substantial resources and manpower provided no guarantee the fires that were erupting in such conditions could be contained. Nor that local people and properties could be safeguarded.
For months on end came each day's tally of the nightmarish realisation of the forecasts. By early January 2020, almost two million hectares of the countryside had been reduced to blackened landscapes. Among the hardest hit were the eastern states where 80% of Australia's population live. Out-of-control fires in the tinder-dry old eucalypt forests and remote mountain bushland were merging into megafires. Along a 1000 kilometre front on the New South Wales seaboard this meant up to 60 metre walls of flame and ember showers that created windblown spot fires up to 30 kilometres away. With little chance of saving their homes, residents of towns and villages evacuated to makeshift community centres and nearby beaches. An estimated 800-900 houses were destroyed, with a higher number anticipated as evacuated families gradually return to streets of rubble and ash. Driven by the strong winds, a thick, toxic pall of grey smoke had also blanketed coastal areas, as well as inland regions including the national capital of Canberra. Peaking at around 20 times acceptable levels of pollution, the pure mountain air of Australia's showpiece garden city now had an Air Quality Index that was among the highest in the world. The city's government handed out free face masks, advised its citizens to stay indoors and for a time closed public institutions and offices. With the sun a spectral red in a sepia-coloured sky, the result was a sensation of eerie, off-world emptiness. As one commentator suggested, the bushfires were like some relentless, hellish creature stalking Australians from all directions.
Meantime, the season of horror and catastrophe has brought renewed momentum to the country's climate change debates. These are strongly politicised debates. With at least a thirty-year history, they have ranged from the baneful nonsense of the Far Right's outright climate change denial; to a hesitant, ill-informed scepticism about the limits and accuracy of the science that links Australia's weather patterns of recurrent droughts, floods and bushfires to wider global climate change; to claims that our carbon emissions are insignificant when compared to those of China, Russia or the US; to apocalyptic predictions of an imminent 'sixth extinction' caused by wilful ignorance of the extent of humankind's destruction of the planet's eco-systems. In more recent years, there also has gradually emerged qualified optimism that innovative, adaptive technologies can and will provide solutions to the environmental threats.
But in the wake of the bushfires, the prevailing consensus among Australians is challenging the confusion and complacency generated by these debates. To an angry public, the destruction wrought was unarguably unprecedented and only explicable in terms of global climate change. This is evident across social media outlets, the mainstream press, elite opinion makers, the emergency services, the rural towns and farming communities, the more progressive voices in the corporate sector, and to the thousands of anti-government demonstrators on the streets of the state capitals calling for Prime Minister Scott Morrison's dismissal. Their insistent view has been that their country was blindsided by its third-rate governance under Morrison's extreme Right-Wing leadership. Specifically, this has meant federal government inertia, dismissal of warnings by independent experts, and funding cuts to key bureaucracies, climate change research institutes and fire control services. The result has been that Australia was drastically ill- prepared for the impact of the coming summer of extreme temperatures combined with prolonged drought.
Moreover, the Morrison government has been widely accused of falling back on traditional, nationalistic 'meet and beat' rhetoric. Here what is implied is that we resourceful Aussies would voluntarily rise to the challenge of the seasonal bushfires and emerge victorious. It has also been the Prime Minister's sloganizing term for his repeated claim that Australia continues to advance towards its 2030 carbon emission reduction targets. For the country's climate change researchers, and probably most of the rest of the world, this last apparent reassurance severely strains credibility. Not least this is because the current fires have been belching poisonous carbon monoxide and dioxide into the stratosphere, already reaching approximately twice the levels of Russia's 2019 Siberian wildfires. According to data from a December, 2019 World Economic Forum Report, the bushfires had already pumped out half a year's CO2 emissions. As well, the report warned that 'vegetation vital for absorbing CO2 is being destroyed by the blazes.' To paraphrase a recent media headline, when it comes to climate change debates, 'Australia has a serious bulldust problem.' In short, Prime Minister Morrison's ad hoc political strategies have been perceived as omitting any substantial forward planning or persuasive policy agenda.
All of which raises the question of the extent to which the bushfires might prove to be a turning point towards a more enlightened, informed plan to protect and nurture our environment. The concern is that it might be slow in coming. With some fires yet to be extinguished and smog predicted to choke cities and regional areas at least until April, 2020, for the immediate future the focus is on clean-up and recovery. The Morrison government is providing a two billion dollar funding package for a range of welfare services and for rebuilding communities, as well as for the millions of injured birds and animals to be rescued, nursed and relocated to surviving bush habitats. Australia's Defence Forces have also been deployed to help in the recovery efforts. Though much needed, it is a strategy that has been satirised by one of Australia's leading political cartoonists as a panicked Morrison with his backside on fire holding out a fistful of dollars to a scornful polity.
What then of this alleged absence of substantial national policy-making, of the urgent need for transformational planning as the world changes? At a grassroots level the bushfires are already proving to be a further stimulus to a long list of environmentally conscious initiatives, from the rejection of plastic packaging, to voluntary community replanting of tree coverage and grasslands, to fashionable inner-city restaurants surrounded by their own patches of homegrown vegetables, to eco housing design that includes the use of fireproof materials and air filters, to cycling to one's workplace. For example, in Canberra its territory government guidelines require all new housing to include a water storage tank under the foundations and solar panels on the roof; there is a network of bicycle paths across the city, weekend markets for regional organic farm produce, and fenced sanctuaries to protect native wildlife, which are monitored by park rangers. In line with other state capitals and countries, the city is also phasing out the use of gas, as a stepping stone towards a target of zero carbon emissions by 2045.
With the hope of a more fundamental impact that transcends federal government complacency, there is also an expanding, grassroots focus on the applied science of long-term regenerative agriculture, whose aim is to rescue the arid, drought-ravaged farmlands. Its methodologies go beyond the long-standing European techniques of artificial soil fertilisation and piped irrigation, of the kind that have risked turning the inland lakes and river systems, most notably the Murray Darling Basin, into shallow, permanently-polluted puddles. Instead the starting point is a geographical survey to identify the potential of a degraded, natural water course. The next step is the planting of an abundance of native trees, shrubs, reeds and rushes along its banks and erecting stock proof fencing. As well, 'live weirs' are built at intervals to provide erosion control structures that slow water flow and help to reinvigorate the surrounding floodplain through spreading seepage. Within a decade or so the result is described by its practitioners as: a healthy, vibrant ecosystem, filtering water through its extensive reed beds, capturing flood sediments, recycling nutrients and providing complex habitat for birds, mammals, reptiles, frogs, fish and invertebrates. Productivity on the floodplain also increases by around 60%.
The success of an initial project on Mulloon Creek in the New South Wales hinterland has not only been profitable, but has led to establishment of the Mulloon Institute. The Institute has since been selected by the United Nations Sustainable Development Solutions Network (SDSN) as among its top five for its world class development of environmental resilience alongside agricultural productivity. Its current aim is to facilitate 100 landscape projects across Australia and internationally that are similarly profitable and sustainable. Incidentally, it has also been pointed out that these methodologies might well have prevented the fertile gardens of ancient Mesopotamia's Tigris/Euphrates floodplain becoming the deserts of modern Iraq.
What follows considers a more comprehensive national economic plan that addresses directly the failures of successive, backward-looking conservative governments in preparing the country for the savage onslaught of climate change. The plan incorporates more than a decade of econometric monitoring by the University of Melbourne's Professorial Fellow, Ross Garnaut, that compares the rising financial costs of maintaining our fossil fuel industries with the profitability of transitioning to renewable energy sources. When he began his study in 2007, Garnaut says, his data confirmed the prevalent assumption that a transition economy based on renewable energy and zero carbon emission technologies would be marked by a period of austerity detrimental to both developed and developing countries. His most recent book, Superpower Australia's Low-Carbon Opportunity, published in November 2019, reviews his earlier data, concluding that such economic considerations have changed fundamentally and will continue to do so. Falling global interest rates which have reduced the cost of capital, combined with the likely rising price of fossil fuels as a result of increasing demand in large developing countries, is making products and projects that reduce green-house gas emissions more lucrative alternative investments.
In addition, there have been relatively rapid transformative cost reductions in machinery for producing electricity from wind and sun, in battery storage of electricity, and decarbonisation through electrification of transport and in other areas from small to medium businesses to large-scale manufacturing. In other words, for an imaginative, forward-looking company there is a considerable wealth to be made in the transition economy. Garnaut also concludes that Australia is singularly blessed with the geography and resources to be a front-runner in the creation of multi- billion dollar domestic and export industries in renewables. 'If we all understood the economic value of a transition to renewables,' he says, 'we could move from policy incoherence to hope.' With regard to the issue of whether wishing makes it so, of whether despite his detailed pursuit of statistical evidence in the dismal thickets of economics, Garnaut errs on the side of optimism, his book elucidates a couple of core Australian case studies. The first charts his personal experience of applying research-based knowledge in partnership with private-enterprise. In 2015, he became Chairman of Zen Energy, a South Australian company, with plans to scale up from a relatively small supplier of solar energy and battery storage technology to providing renewables to entire communities and industries. In 2017, the company merged with the British- based, multi-billionaire, Sanjeev Gupta's global GFG Alliance. Though the evidence is not yet available, the rebranded SIMEC Energy Australia has claimed it will supply 100% of South Australia's electricity needs by 2019. As Garnaut puts it: '…what in 2008 and 2011 I had perceived to be a possibility of modest dimension had become a high probability of immense economic gain.'
A second of a number case studies outlined in Garnaut's book is the massive investment in solar farming in the semi-desert expanses of Northern and Western Australia. A $20 billion development by a Singapore-based company, Sun Cable, together with substantial planning and investment by two of Australia's wealthiest men, Michael Cannon-Brookes and Andrew Forrest, is currently building what it promises will be 'the world's largest solar farm.' The plan is for a 15,000 hectare array of 10-gigawatt capacity panels, backed by battery storage, which would not only supplement domestic electricity needs. The clean energy would also be exported to Singapore, using a 4500 kilometre, high-voltage, submarine cable. The company's Chief Executive, David Griffin, describes the project as capturing 'one of the best solar radiance reserves in the world,' adding it will operational in less than decade. Further to the west in the Pilbara region, plans are also currently being developed by the Asian Renewable Energy Hub for an even bigger wind and solar hybrid plant, using giant wind turbines and solar panels. The electricity generated would be used primarily to run a hydrogen manufacturing hub to supply a proposed export market in Japan and South Korea.
Among many other researchers, Garnaut describes these projects as climate change mitigation. Implicit here is the deep-seated global concern that they will not be adequate in meeting the imperative that carbon emission increases should be less than 2% – and preferably closer to 1.5% — with a reduction target of zero emissions by 2050 to avoid the acceleration of catastrophic weather events. There is some comfort to be had for Australia in his findings that the country is already embracing a global trend towards a transition economy. But Garnaut also implies that there is little to be gained from a federal government that has continued to stump the debates for renewables against fossil fuels. Instead, state government support, grass roots initiatives, private sector enterprises, expertise that informs new developments, global partnerships and investment have been emerging as a way forward to a more hopeful future.
From our partner RIAC
You never miss the water, till the well runs dry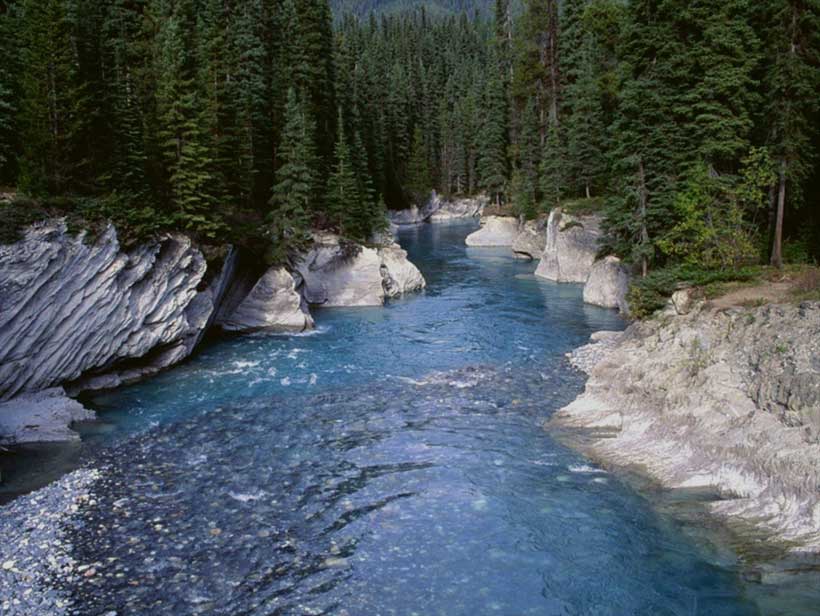 In the past twenty years, virtually every country around the world has experienced natural calamities if we have experienced it in the form of drought, famine, immense downpours, and snowfall – in the same vein the world experienced it in the way of wildfire, Tsunami, hurricanes, flood, volcanic eruptions, earthquakes and pandemic ailments. The question is, who is accountable for all the calamities and who will pay the price? Nevertheless, it is hard to deny that human civilization is having profound effects on our planet, and very few places persisted unharmed.
This article gives a minor insight into reality, stressing that climate change is not only a threat to water availability or food scarcity but also a significant threat to biodiversity and all the major causes of environmental disasters. The above problems are coupled with one single problem "the rise in global temperature." Since the dawn of industrialization, the average global temperature increases gradually – no serious step has been taken to tackle the problem.
As the sun's rays reach the earth's surface, most are absorbed and re-emitted as heat. Greenhouses gasses such as water vapors and carbon dioxide absorb and re-radiate some of this heat; an increased number of greenhouses gases in the atmosphere mean more heat is trapped – warming the earth. The continued burning of fossil fuels like gas and coal, as well as other anthropogenic activities, have increased the concentration of carbon dioxide in the atmosphere by 45% since the industrial revolution. As a consequence of the human egoistic actions, the global average surface temperature has raised by 0.8OC over that time. However, it is not just a number we should worry about; the costs of the rising temperature is already being felt here and now.
In current 0.8OC rise in temperature, further changes to the climate in recent times can be seen in the warming of the ocean, a rise in sea level, immense heatstroke, decreasing ice sheet and snow in the northern hemisphere as well as a decline in the sea ice in the Arctic. In the coming future, if the emission continues unimpeded, then further warming of 2.6OC to 4.8OC is predictable by the end of this century. Nonetheless, at the low end, this would have a serious implication on human societies and other natural habitats.
Like other greenhouse gases, carbon dioxide is a dynamic gas in global warming. When a considerable amount of carbon dioxide gas is released to the atmosphere, it acts like a blanket preventing the heat from absconding, which comes back to the earth with no place to escape, further intensifying the average temperature. As per the world, average temperature rise, ice sheets, and glacier melt and the sea level expand, which disrupts the coastal communities, infrastructure, and small lands nearby sea.
Climate change also making weather more extremely hot or cold, and further, sever warmer weather and ocean produce a considerable number of hurricanes as well as torrential downpour and wind. In drier areas, global warming is linked with wildfire, drought, amidst all the wildfire has experienced very recently in many countries around the world.
Remarks: In the past years, most of the countries around the globe have witnessed record-breaking changes in the weather; in the same vein, thousands of agreements have been signed by the states to reduce carbon emission; nevertheless, all deals are nothing more than words on pages. The question is, who will make those words a reality. Despite a large number of the accords, none of the agreements came into a function; lack of seriousness is the leading cause. In such circumstances, combine efforts are essential; it is also the concern of the United Nations to push those countries which emit a high amount of greenhouse gases.
The Paris agreement on climate change means working with UN member states to reduce the number of carbon emission by 1.5%, which indeed is the only choice to contest climate change. Since the Paris accord, global banks have invested $1.9 trillion in fossil fuels. The world's top 100 productive industries are responsible for 70% of global carbon emissions; the G20 countries account for 80% of global carbon emissions; the wealthiest 10% of the world's population produces half of the carbon emissions while the poorest 50% is account for just 1/10. Indeed, overcoming climate change need mighty force, but some must pay more than others.
Recently a handful of rich countries pledged to reduce the emission of greenhouse gases by so and so % or to become fully climate neutral by this or that date, and nothing has been achieved in the past four years since the accord came into power. The G20 countries are accountable for climate change, and they must take serious action to mitigate or at least lessen the impacts of natural calamities. Instead of signing agreements to satisfy the world, a gravity in their accords is utmost besides with their substantial contribution and thoughtfulness; the global emission may perhaps remain below 1.5%, every friction in the degree matter and even a 1% rise in the global average temperature is detrimental to the ecosystem.
It is now the right time to think and act, spread awareness among people, take deliberate actions, discrete climate changes from politics, and ultimately stop the burning of fossil fuel and re-make this world a green-clean place for living. If we fail to overcome climate change, the world must prepare for long-term everlasting disasters; immense heat-waves, the rise of sea level, acidification of seawater, pure water scarcity, pandemic diseases, wildfire, the extinction of vital species as well as the disruption in food cycle which will, directly and indirectly, disturb the living life.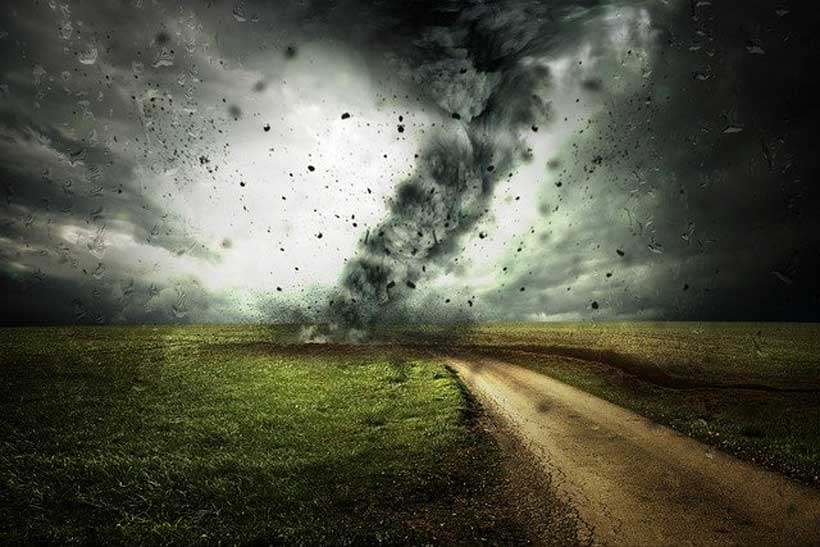 World mean temperature is up 1.1C since the industrial revolution. Climate experts believe we have 12 years before it rises enough to set up a self-reinforcing cycle, meaning trouble. All the same, Trump and Brazil's Bolsonaro remain in denial when climate scientists have already shown human agency and the facts are measurable.
Australia's mean temperature is up 1.5C since 1910. It has had prolonged severe drought causing vegetation to lose moisture and become fuel for a fire lit accidentally by lightning or careless human activity. The bush fires raging in New South Wales are one result. Thousands of homes have been lost despite the valiant efforts of overstretched firefighters, and some have even made the ultimate sacrifice.
The air is difficult to breathe even in the neighboring state of Victoria where the Australian Tennis Open is being held in Melbourne. Players affected have been forced to withdraw.
Human agency and the effects of key gas emissions have been proven by scientists and the longer nothing is done, the more difficult, even drastic, the solution. The UN Panel on Climate Change offered a prescription in 2018 to keep temperature rise in the future below danger levels. But implementation is another problem altogether stymied by the rich and powerful nations.
The Panel's COP25 talks in Madrid last month ended more or less in failure though that word is seldom used. Major fossil fuel producers, principally Saudi Arabia and the US, managed to thwart the rest of the world. In the final agreement, all countries are required merely to decide their pledges for COP25 in Glasgow this November. They do actually nothing to abate climate change.
Ironically, Australia with its right-wing government was a key supporter of the US, and Scott Morrison the prime minister is possibly the least welcome man in New South Wales, one community telling him point blank he was not wanted when he tried to visit. And the uncontrollable bush fires keep burning, continually exhausting firefighters in their efforts to abate them.
So where do we stand before the Glasgow COP26 meeting in November? Current policies will lead to an estimated 3C rise above preindustrial levels. As a point of reference, we are currently at 1.1C above and 1.5C begins troublesome coastal flooding. Current pledges will give us a 2.5 – 2.8C rise, still far from necessary for a comfortable livable planet.
Firm action is required, and thus the push for more ambitious pledges before COP26. World leaders have also been invited to Kunming in China for a major conference on safeguarding nature as more and more species become extinct. A month before COP26 it should reinforce the importance of reducing global warming.
The task ahead is clear. The earth needs a halving of emissions from vehicles, power stations, industry and agriculture; instead, CO2 levels are still rising. We can only hope the working groups meeting in preparation can push through what is necessary for success at the Fall conference.