The gun is a symbol. It represents in theory narcissism, shaming anxiety, a syndrome of alienation and shaming. Cultural obscurity and politics. It also represents a fear of dying, being seen as weak and vulnerable without it.
Behind its framework lies power, a psyche, the psychological frame to survive at all costs in a political program, a Coloured collective and it also stands for an accurate illness that we can and must survey amongst members of Coloured gangs. The haves and the have nots for too long have been divided by a digital divide. We need to find solutions for self-confidence, for learned respect and we are not going to find elegant solutions to those values. When blood is spilled that is when a boy is stopped being called a boy but when he becomes a man in the hierarchy of the gang. When death is mingled in that blood that is when he is initiated into the gang. We can look at the cultural unity of the continent of Africa.
We can call ourselves Black but the mulatto child is experiencing tyranny and great change. A period of turbulence and the stimulus of trials. How can we call this evolution? We are still in a period of crisis. The consciousness of the mulatto is unstable. They do not understand what the words great creativity, science and literature mean? Unfortunately, through escaping through drugs, and alcohol life has become a world of fantasy for them. Women are seen as sex objects. Pornography is rife. Is it a disorder or maladjusted behaviour or are people just disenchanted with their own lives, the fact that they are not successful as other races, as wealthy, as educated, as cultured, and that they do not have that family life? What would Freud have said about the gun as the youth picks it up, feels its weight in his hand, goes on a shooting spree, is there a future for this angry, withdrawn child who takes it upon himself to signify himself as the interloper in society.
His gender speaks to him, speaks to women, the second sex, and speaks to society and modern life as a whole. In that milieu there are scenes. He only surrenders the gun, militating anguish, the comet of anxiety when he stops for death. He is still a child. He is still a boy but in the gang he is a man. He is a man with a gun in his hand. He is superior. It is the gun that gives him this complex. He has a family and have also forgotten about them if there was no matriarch or patriarch in his family. To use Virginia Woolf's title of her first book, he has found the voyage out. The exit and escapism from his absent family, from neglect and abandonment. He does not have to meditate on things of the past that have hurt him, or have wounded him a great deal, that have left scar tissue. In the gang, clouds have silver linings once more.
Things, self-portraits of the double negative are past but if this young adult, this adolescent is psychologically assessed he will be found to be mentally ill. He will be found that he does not have any social skills. He might portray, display, exhibit psychopathic behaviour. He only has the tune of violence, ultra-violence, sexual and domestic violence and the passion for all of these reflections. Rape is nothing to him. Submission is everything. The woman is the weaker sex. The second sex and as he is much more physical, she must submit to him, this submissive creature. As he 'honours' and indulges in these crimes, criminal behaviour of the highest order these damning pursuits encourages him to become even more daring. These reflections will not only make him proud but also in the faces of his brothers, the brotherhood of the gang. His life is starred with the power of either consuming or dealing drugs, tik, marijuana, shady dealing in communities. His imagination has failed him. He was not mothered. He was not fathered.
All his life he was told that he was inferior, not amount to anything in the world, not contribute anything worthy to the world at large and now if he wants or has a taste for material possessions, he takes them at will. Steals them. He is not part of the social cohesion of the government of the day. The mulatto has failed. He has no economic freedom, financial security or emotional security. If he has children, he cannot provide for them except my taking menial jobs. There is a complicity out there in the world today that reaches across media, continents, politics, the establishment and the system. That the mulatto will never be developed further than prison yards.

Slavery and the real life bending sinister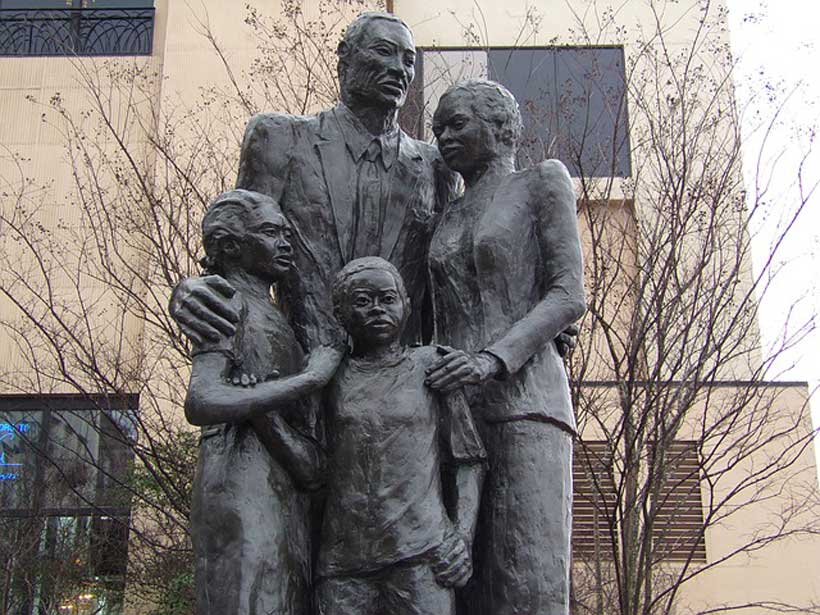 What is slavery? It is nothing more than poverty of the mind. It is not a school of thought or a philosophy. It is scarcity. It is lack. It is cumbersome. It is heavy. It is a burden.
What does it have to do with politics? Ask what it has to do with genocide.
What does it have to do with the power of having a slave mentality? Just as easily as we rise, we fall. A leaf. Ask yourself this. Does the leaf or gravity have the slave mentality or is it just a path to its consciousness, and if it is a meandering path to its consciousness what does that make of gravity? Gravity is easily the culprit or saboteur. A cup carries water but how does the water break through the physical wellness of the body to sate thirst, how does water flow through the universal meridians and find sanctuary in all the wild places that the ocean cannot contain, in code, in which case what observations come out of these natural and bohemian studies.
A slave is a slave is a slave. My grandfather was a slave. My great-grandfather was a slave. On both the paternal and maternal side they are non-existent for me. I live for my father. My father is not a slave. You see his mind is not enslaved. His psyche, his mental, emotional, physical wellness, intellectual prowess and integrity is intact inasmuch as he is not a slave to the peculiarities and eccentricities of the people he finds himself amongst.
In the stages of my own life I can see that I have been enslaved (my mindset and attitude was) by my body image, my identity of cosmic Africa, the cosmos, my self as an African, what I was entitled to, my basic self esteem. I was a slave to my sister, her dalliances, her whiteness, her renouncing Africa for America then Europe and I understood what loneliness, family, friendship and family finally meant and this frightened me a great deal because I realised I had never really loved myself before. I was a slave to every moment up until I heard James Baldwin speak up. I had truly been a slave to waiting for someone to release me and offer me relief somehow from this kind of suffering and cognitive thinking. I wanted happiness but the price for my freedom was this. Somebody else had to love me before I could.
Ask what slavery has cost us as humanity. Look back at history. When I look back at history, all my life I never felt safe. Whether it was the bogeyman, or a horror film, or apartheid, or reading about apartheid, acknowledging it was the difficult part. How would you even begin that dialogue? What could you partner with those hectic images that left you with an urgency and a sense of betrayal from God? So, I grew up with an unpleasant disdain for middle class families in South Africa. It was easy for me to picture them as racist which they were and still are to a certain degree and yet how could I not be? The thought of slavery and decolonization never left me even as a child as I sought to fight for the betterment of society and to right all the evil wrongs.
Slavery is everything. It is primitive. It is visible if you look hard enough. We haven't even begun to talk about or discuss in rational terms without venting or becoming agitated or irrational about race relations in South Africa or slavery as a concept or narrative in Africa.
On watching David Mamet in an African context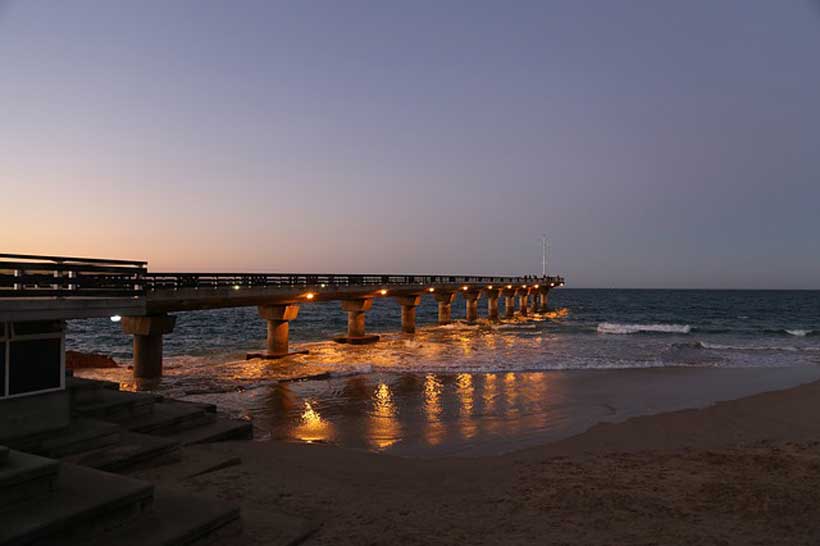 His boots made a squelching sound. In the whorl of her ear a squelching noise on the welcome home mat. The man was quick. The girl was slow. The woman was slow to speak. She was slow to communicate what she was thinking and feeling. The secret part of the actor was valid. Her fear, anxiety and chemistry becoming like the flapping wings of a Bach woman. After the interview came the hurricane. Late morning the man realizes his mistake. The woman remembers her parents' relationship from childhood. The man remembers how the young woman looked the day he married her. He remembers their courtship and the day they got married. How he squinted at her through the sunlight that fell upon her hair that day at the beach. He had gone fishing. Caught nothing.
He had left her alone to read a magazine on the beach. The town was near decay. It was a tourist destination for the mega rich. She will think one day (the girl inside of her) that she married the wrong one. The apparitions come at night. The snow in winter. David Mamet is a mega rich American writer and Republican intellectual. He has made it. Millions won't. Millions idolize him. Thousands want to be him. They want to live his life for him. They admire him for living so well. There is driftwood on the beach. The chips of wood are like a magnet almost as if they are chipping away something of life at the root heart of humanity. There is always a story to be told from life, from everything. Everyone has a story to tell. The girl sighs with a thousand other girls. Her soul is bitter. She has lost something. She feels she has lost everything because the guy has up and left her stranded with the baby. What is she thinking, what is she feeling? David Mamet is a well-known playwright. In a shining circle the bleak ones live in this world feeling nothing. Existing on the fringes of this life world. They wait in unison for the hereafter. I realize my mistake now. The young girl fell for the wrong guy. The twig sucks me in. The man walks in beauty. Wild geese are calling with a purpose. Music in Africa has its own language.
We are conditioned to think that nothing lasts forever in politics. The only thing that really lasts is a story. It has prophecy and legacy combined. Which one lasts longer? What of our playwrights and our songwriters? It is a summer evening. People are dancing in the street. The smell of barbecue is smoky. She looks at her face as she passes a shop window that is brightly lit up and doesn't recognize her own face. The wretched and forlorn look upon her face. The young girl smells of bloom ad smoke. She thought she would give it up for Lent. David Mamet is a world-famous director and writer who understands the nature of art and truth when it comes to telling and writing original stories. He started his own theatre company. He married an actress. Conquerors know of miracles. The house has a room that has been standing empty for years. The naming of parts comes with having a range of intelligence, scrutiny, wearing a sorrowful mask, understanding suffering. The woman has a slender body. The actress has a stunning face. The woman has a confession. There is a sharp intake of breath as the man's fist comes crashing down on the table. You cut your finger with a kitchen knife. Remember, the day you cut your finger with the kitchen knife. Or was it really your fingernail?
The director goes back and forth, back and forth cutting between the tension and the dialogue of the actors. He walks them through their paces. The actors take a well-deserved break. They talk and interact with each other. They smoke and laugh. The girl throughs her head back and sounds silly when she tries to put everyone else at ease when she is not with her own performance. There is some insecurity there. Some self-doubt. They run lines. The gravity of the thing comes into view. We all struggle. Don't we all, someone in the group says. There are confessions. Then there are more confessions with a trimmed and a manicured nail. I am getting old. I can feel it in my bones. The flesh of my flesh was very tender that day I cut my finger with the kitchen knife. I sliced it like a pear. Prizes make you happy and sad. Here is the ballad of a growing intimacy, a camaraderie amongst the actors in this theatre company. They mill around. No one wants to end the flow of the conversation. They want to work. They don't want to go home yet. It means sitting at home alone for some. It means a lonely night. The beauty of the dahlias is complicated. Will there be real flowers or plastic fruit on opening night on the table? My sister doesn't phone to talk to me.
When she does telephone, she speaks to my mother. I wish I was more real than having this kind of a fake personality. The actress is deciding whether to paint her toenails a fire engine red to stay in character. Pain helps you to grow. If you forsake pain, you also forsake growth. All of us should conquer something in life. Let us go into the wild that is calling. My life has always been on this path.
On the edge of uncertainty. My soul is gone to tell you the truth. It has lost a bit of its own mystery.
When I speak of David Mamet, I think that in the context of Africa that there is the worker Mamet in all of us. Whether it comes to the tradition of oral storytelling or not, the linear arrangement of the goal of the storyline or in the sheltered pose of the actor reading their lines from a script. The past slips out of its calling. Its shell of water. It passes away into nothingness. That means absolutely nothing and everything to me.
I feel it coming. I feel it coming on. Turning me around. This lonely night. Beyond the trees I feel the thaw.
Covid-19 and recovering from the first wave of the pandemic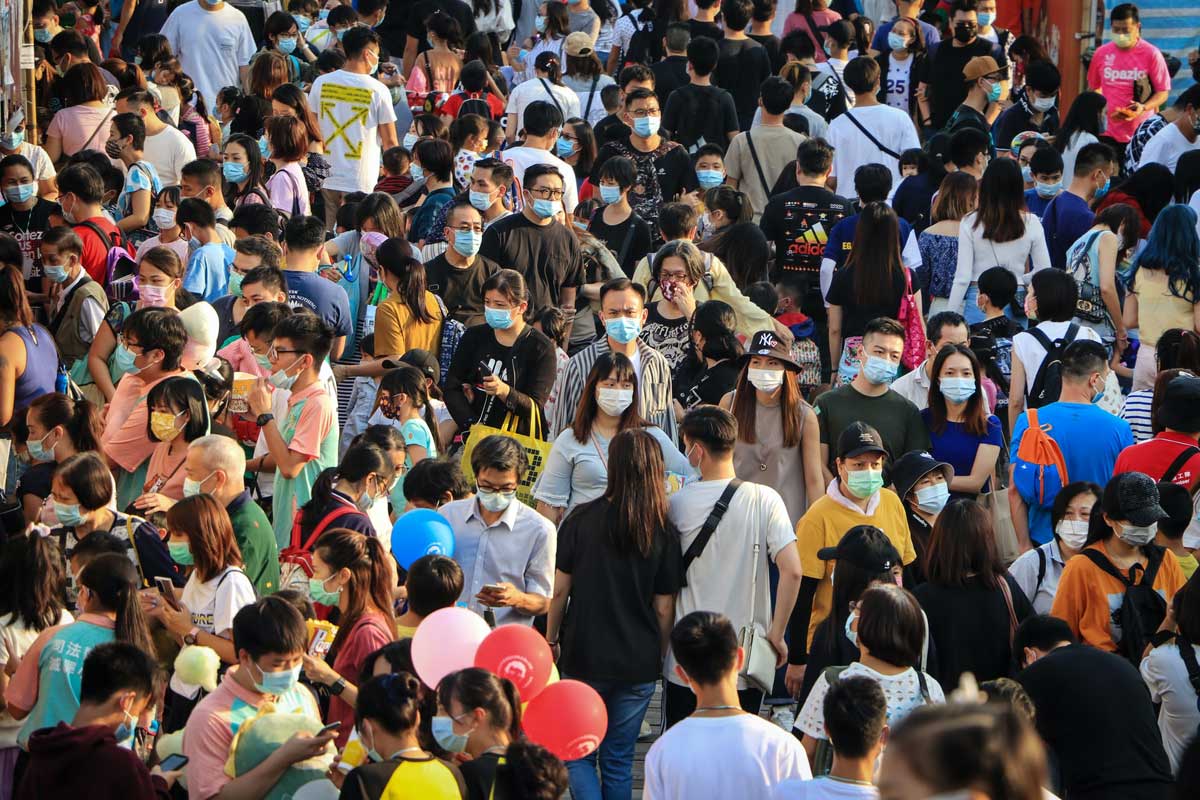 I always wanted to be an African writer living and working in Paris. Eating onion soup and fresh bread rolls at a café for lunch but mostly I am a woman reading, translating work through editing, writing and working in the macrocosm of the narrative that is modern day Africa. I am a woman who feels compelled to tell stories. It is a fundamental part of my day and one of the basics of my life. I want to be honest, but it hasn't brought me happiness all the way. I go outside and loneliness meets me there. It is too authentic for its own good. It smells like spirit and behaves like wild horses. I admit that I am like water. I am tired of braving hospital life after braving hospital life again. Swimming against the tide of the kindness of strangers. Those nurses and caregivers. Covid-19 there, there, there everywhere and then manifesting inside of me.
What to do with illness? The aberrations of mental illness and physical illness. What to speak of it and to whom? I drink coffee. Too much coffee. Underneath all that coffee is a field. A field of illness. Health is wealth. But I have realized this much too late. The pills glow at night and during the day I take them with gulps of water. My mind palace is awaiting harvest. Too divine. Every day is a day of hope and recovery and renewal. There was a man in the picture, but he is gone now. I thought a man was going to save me. But he didn't. Now he sits in a house, occupied with thought and calling. All I have ownership of is purpose. It is capable of many beauties. Many things. Once I was in love. Now I find territories to conquer and one of them happens to be life itself. I am a warrior with intent. I am happy, content and satisfied to be a puppet again engineered by the ways of a materialistic society. A puppet named outsider. I don't pay attention to my mother as often as I should have. I chide myself. I should have been more on her side, placated her more, laughed more with her then I wouldn't have been rejected by her I tell myself. Now that I am older, I don't know what truth is anymore. Most of the time life perplexes me. In all my life Rilke has been in my hands like summer. I dance towards battle.
There is certain kind of darkness visible in my nerves. I have known and lived alongside suffering emphasized by psychological insight. It has been majestic in the way that only inconsolable sorrow can be. I am too primitive for this world. I have known love but not enough of it to marry and be happy. My brother says there are married people who feel deeply unloved and who are unhappy. There began to be patterns in my life that marked me, and the world seemed to reject the sunlight inside of me, inside the ancestral worship, Christian psychiatrist of my head. On returning home I began to step out in faith. I watched Joyce Meyer. I wanted to be worthy. Even comets have the air of having a complex about them. Time has a refrain. It is leaving me and with its return come all the stars of the universe. I wanted to know more, do more, I wanted to know what my inheritance was. I remembered myself as a bone thin girl in my twenties wanting to be ambitious but already jaded of the people around me, in their spiritually diminishing crowds. Their mystery attracted me. Their personalities seemed to reject the introvert that I was. I always viewed it as a rejection of me. Rejection of self I suppose.
My mother's destructive self-sabotaging behavior milking my father's manic-depressive personality. My own dark struggle with mental illness defined who I was for much of my adult life. My middle sister made her escape to Europe, my paternal family into the church, establishing the bonds of close-knit nuclear family, religion and my maternal family into wealth and privilege. The quiet honey of money. Rich and thick. I found a spiritual habitat in writing poetry, cognitive behavioral therapy and stream of consciousness writing was unleashed. I found there that life shimmers in both joy and solace. I found the edge of the impossible in reasoning, balancing and prayer. We tend to find the human being in the minority, the lesser being in the outsider and locate glory in the majority. In the pages of my diary I find the destruction of the earth there, moral being. For as long as the man was in my life, he was wondrous, and I felt tethered and I discovered that the empirical nature of childhood functions as the creative's unweaving. When I wrote I felt bird flight in my veins, bird flight in Provincial Hospital, bird flight in my brainwaves, in the cavernous vibrations of my body and something was manifested.
It felt as if I was manifesting the exposed. The spiritual embodiment of the plains of the journeys we mature in confidence in, the districts of human nature, the rooftops of the birds and while society paints the iris, we contemplate the beauty in the world. On the wings of the unpeeled, the astonishing, the extraordinary the capable scientists flutter in the medical fraternity, on the cusp of innovation in pharma. I am left to glitter. Like an octopus I wade into the supreme self-correcting depths. There was an otherworldly renewal to my limbs when I recovered from the first wave of Covid-19 and life felt supernatural to me. Everything was faster, faster, faster and I began to live in a magical reality. Millions live life like this. On this precarious edge of the device of breathing with this kind of survival mechanism built into them. When you descend into illness you also descend into a kind of sustained despair that never leaves. That seems to float like the leaves, that has the hardy vertebrae of branches, the activity found in furious churning of the gulping mouth of a shaking fish. I never contemplated my own death in the hospital.
I never contemplated that life would go on, that I would recover, that I would write again. The day was filled with silence and longing in the ward filled with young women. Psychotic. Aggressive were words that were used. I had my period when I was admitted to the hospital. The depression I had when I got out of the hospital had the body length of an elephant. It curled up inside of me like a snake connected to my bones in the fetal position. My mother had a kind of tender fragility leaning towards sainthood when I came home. My father was sad. My brother did not pick up the phone when the hospital telephoned him to come and fetch me. I had been discharged. My mother told me he had feared the worst. I had to stay an extra day in the hospital. My mother explained they were not ready for me to come home yet. What did that mean, I wondered? I still don't know how I made it through that passage of time, fought my way through. All I know is I still need to heal. I still need to heal and that takes practice and getting used to, engaging, involving yourself in the pursuit of daily activities, not words.
Things are returning to normal. My brother wants to get away to Canada now. Even the holy is visible here in my childhood home. Incarnated here if it is possible to use a word like that. It feels as if some days there is an anointing on everything that I touch. The day is golden and bright with promise. You don't come all the way back from the experience of near death. I want you to remember that.