Social Compact for Europe – Revisited
Gathered within the European Trade Union Confederation, we, trade union leaders of Europe, want to launch an appeal and propose a Social Compact for Europe.
We see increasing inequalities, rising poverty and exclusion, soaring unemployment, work insecurity that affects particularly young people, and growing disillusion about the European project.
We see a worrying increase in nationalism, racism and xenophobia. This trend, exacerbated by low wage competition, could lead to a rejection of the European project that the ETUC has always supported.
We see that the post-war economic and social settlement, which led to the creation of the European Union and the European social model, is threatened. This unique social model has brought considerable gains for citizens and workers and has allowed us to rebuild from crisis to prosperity. 
We affirm that fundamental social rights must have priority over economic freedoms. That is the spirit of the Charter of Fundamental Rights integrated in the Treaty of Lisbon. That should be emphasised in a Social Progress Protocol to be appended to the Treaties.
We believe that monetary union must serve the European integration process, based on the principles of peace, democracy and solidarity, as well as economic, social and territorial cohesion. This is the way to secure a future for citizens in a globalised world.
We recall that the EU's stated purpose is economic and social progress. Achieving the EU's 2020 objectives requires socially stable societies, sustainable economic growth and financial institutions serving the real economy.
We believe that it is through social dialogue that we will be able to seek fair and efficient solutions in response to the grave crisis that the Union faces. But, regrettably, we see democracy at work and social dialogue often being disregarded, attacked and undermined.
We call on the EU to focus on policies improving living and working conditions, quality employment, fair wages, equal treatment, effective social dialogue, trade union and other human rights, quality public services, social protection – including fair and sustainable health and pension provisions – as well as an industrial policy favouring a just transition towards a sustainable development model. Such policies would contribute to building citizens' trust in their common future.
We reject all policies leading to downwards competition be it on labour rights, wages, working time, social security, taxes or the environment.
We support coordinated economic policies as well as the objective of sound public accounts but we deplore the economic governance measures put in place that undermine social achievements of the past decades, stifle sustainable development, economic recovery and employment and destroy public services. This is why we oppose the Treaty on Stability, Coordination and Governance in the Economic and Monetary Union (TSCG).
We are also concerned at the method used to produce the TSCG Treaty that excluded meaningful involvement of the European Parliament and citizens.
We insist that the EU and its member states should observe scrupulously European and international instruments such as ILO conventions, the jurisprudence of the European Court of Human Rights and the revised European Social Charter, to which the European Union should accede as well as to its Protocol providing for a system of collective complaints (1995).
For all these reasons, we demand a Social Compact for Europe, the contents of which we offer to discuss and agree upon at EU tripartite level.
The European Trade Union Confederation considers that the following elements should be included in this Social Compact.
Collective bargaining and Social dialogue:
Free collective bargaining and social dialogue are an integral part of the European Social Model. Both must be guaranteed at the EU and national level. Each member state should put in place the relevant supporting measures;
The autonomy of the social partners at national and European level as well as their role and position must be respected; there must be no unilateral intervention by the public authorities in collective bargaining or existing collective agreements; and coverage of workers by collective agreements should be maximised;
Effective involvement of social partners, as from the diagnostic phase, in European economic governance and national reform plans is essential. Efforts to adapt to changing circumstances should be commensurate with peoples' means and not be borne by workers and their families alone.
Economic governance for sustainable growth and employment:
Urgent measures to bring the sovereign debt crisis to an end and give the ECB the role of lender of last resort, thus enabling it to issue Eurobonds. Growth programmes adapted to each country should be discussed, agreed and monitored with social partners.
European industrial and investment policies aimed at meeting the economic and environmental challenges; priority should be given to investments in sustainable infrastructure, research and development, climate technology and renewable resources. They should not to be included in the calculation of public deficits;
Rules to secure a regulated, solid and transparent financial sector at the service of the real economy;
Extra resources, raised from improved use of the European structural funds, the European Investment Bank, project bonds, and an adequately engineered financial transaction tax, should be allocated to social and environmental purposes;
Stop EU pressure to liberalise public services which are a national responsibility;
Decent wages for all, contributing to growth and internal demand;
A youth guarantee for all young people in Europe, ensuring the provision of a decent job, or of adequate training opportunities, within four months of unemployment or leaving school;
Measures to improve the quality of jobs and combat precarious jobs; fight abuses in the practice of part time, temporary and fixed term contracts;
Active labour market policies including initiatives to support people with little or no links to the labour market.
Economic and social justice:
Redistributive and graduated taxation on income and wealth, and the end of tax havens, tax evasion, tax fraud, corruption and undeclared work;
Determined action against speculation;
Effective measures to secure equal pay and equal rights for work of equal value for all; collective agreements and equal wages should apply to all whatever the form of their contract, specifically when they work at the same work place;
Implementation of policies to end the pay gap between women and men;
Wage-setting to remain a national matter and to be dealt with according to national practices and industrial relation systems. Negotiations between social partners at the relevant level are the best tool to secure good wages and working conditions; the statutory minimum wage, in those countries where trade unions consider it necessary, should be increased substantially. In any event, all wage floors should respect Council of Europe standards on fair wages.
Harmonisation of the corporate tax base and minimum rates of taxation for companies, possibly with the introduction of a minimum rate of 25%, the current average level of imposition in Europe.
We call on European employers' organisations, EU institutions, national governments and supportive organisations to engage in a discussion on this ETUC proposal for a Social Compact for Europe.
(Integral document under: http://www.etuc.org/etuc-strategy-and-action-plan-2011-2015 )
ETUC team Brussels (European Trade Union Confederation)
Women outnumber men in higher education but gender stereotyped subject choices persist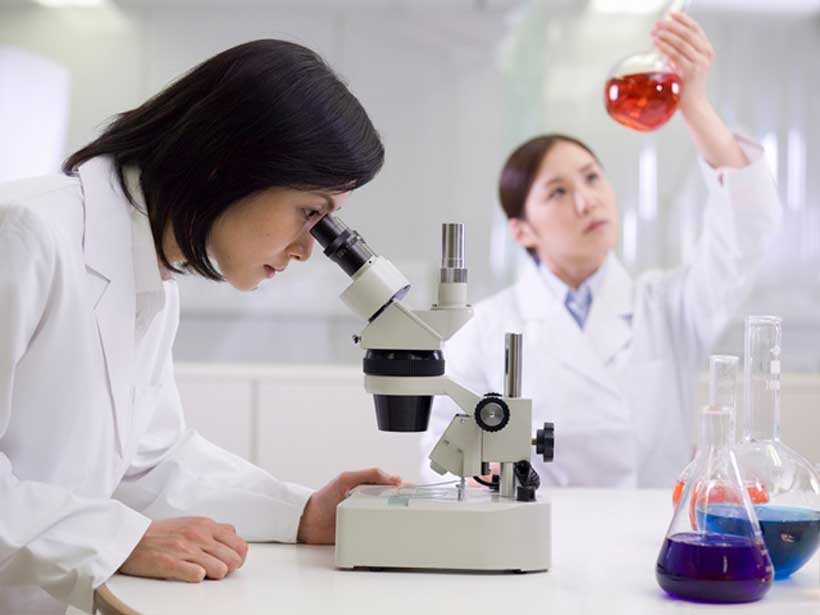 Education is essential to achieving gender equality. From the earliest schooling to the highest levels of post-graduate study, education influences the opportunities that can shape people's lives.
This is why education and training of women is one of the 12 critical areas of concern in the Beijing Platform for Action, while target 4.5 of the Sustainable Development Goals (SDGs) calls for the elimination of gender disparities in education by 2030.
In the UNECE region girls tend to outperform boys in terms of learning outcomes in schools, and women outnumber men in tertiary education (university level and beyond) in almost all countries of the region.
Women remain in the minority, however, as students of stereotypically "masculine" subjects such as ICT and engineering, although in recent years they have begun slowly gaining ground.
Tertiary level graduates
In 39 out of the 47 UNECE countries with data, more than 55 per cent of tertiary graduates are women. Iceland has the highest share, with 66 per cent women. Seven countries are close to gender parity, with the share of women ranging from 48 to 55 per cent, and only in Uzbekistan are women in a clear minority, with 38 per cent of tertiary graduates.
After decades of increase in women's participation in higher education, women substantially outnumbered men among tertiary level graduates in most countries by 2012. Since then, women's share has declined in 32 out of the 47 countries with data. Whilst in Azerbaijan and Turkey fewer than half of tertiary graduates were women in 2012, more women have entered tertiary education in these countries since and the 2017 data already show gender parity there.
Subject choices of women and men
The subjects studied at tertiary level by women and men can reflect stereotypes of "masculine" and "feminine" subject areas. Some subjects may be preferred by potential employers and may affect occupational segregation once graduates enter the labour market. Information and Communication Technologies (ICT) and Engineering, Manufacturing and Construction (EMC) are two broad groups of subjects where male students have historically predominated.
Women remain a minority among ICT students in the UNECE region, with percentages ranging from 11 in Belgium to 33 in Greece. The four countries with the largest share of women among ICT students are all in the Balkan region. Among students of EMC, the share of women is somewhat higher, but still falls far short of parity, ranging from 14 per cent in Georgia to 44 per cent in North Macedonia.
In both of these subject groups, the recent trend shows small gains for women in some countries but reductions in others. Overall, progress towards gender equality in these two typically male-dominated subject areas is uneven and slow.
UNECE Beijing+25 Regional Review Meeting
Progress in achieving gender equality in education will be one of the areas in focus at the upcoming Beijing+25 Regional Review Meeting for the UNECE region, with a particular emphasis on how women and girls can enter currently male-dominated fields.
The Beijing Declaration and Platform for Action of 1995 (Beijing Platform for Action) is the most ambitious road map for the empowerment of women and girls everywhere. In 2020, it will be 25 years since the Beijing Platform for Action outlined how to overcome the systemic barriers that hold women back from equal participation in all areas of life.
The Beijing+25 Regional Review Meeting (29-30 October 2019) will take stock of where the UNECE region stands on keeping the promises of the Beijing Platform for Action. Bringing together government representatives and key stakeholders from the UNECE region, the meeting will tackle a number of obstacles that keep girls and women from realizing their full potential. UNECE is joining forces with the UN Women Regional Office for Europe and Central Asia to deliver a two-day multi-stakeholder meeting to exchange concrete policies to accelerate the realization of gender equality. The outcomes of the meeting will feed into the global review of the Beijing Platform for Action taking place at the sixty-fourth session of the Commission on the Status of Women in New York from 9 to 20 March 2020.
Call for Action from Leaders and Business on Violence against Women
Spiralling levels of violence against women in Africa require immediate action from governments and businesses, including tangible measures to create safe spaces, experts from across the continent told the World Economic Forum on Africa today.
Protesters in South Africa have taken to the streets and social media to demand action, following the rape and murder of a Cape Town university student who was attacked in a post office. Uyinene Mrwetyana was just the latest of many victims of brutal assaults in a region where approximately 45% of women and girls over 14 years have experienced physical or sexual violence.
"I'm dumbfounded by the idea that we can continue with business as usual," said Namhla Mniki-Mangaliso, Director of African Monitor, who urged technology companies to take a lead in delivering solutions. "It would take a click of a finger for a tech company to say we are going to deploy a software that can assist us with an emergency response system for poor women in South Africa free of charge."
The potential for technology to help in the fightback highlights the need for businesses to think creatively, given that cyberbullying can also contribute to discrimination in the first place. Mniki-Mangaliso said the wider business community should also step up to the plate by backing a gender-based fund to address the deep-rooted problems behind the rising tide of physical and sexual assaults.
Hafsat Abiola-Costello, President and Chief Executive Officer of the Women in Africa Initiative, said Africa could learn from China, where decisive action was taken to ban harmful practices like foot binding and polygamy. African governments, by contrast, too often fail to enforce bans on polygamy or genital mutilation, thereby reinforcing a culture of discrimination against women that becomes embedded from childhood.
The failure to protect women is not just a moral issue; it also comes with a high economic cost. "Who drives African communities? It's our women. Our women can drive Africa's development, if given the chance, if protected, if their rights are respected," Abiola-Costello said. "Africa missed the first industrial revolution, we missed the second, we missed the third. If we don't address this issue, we will miss the fourth."
Obiageli Katryn Ezekwesili, who spearheaded the #BringBackOurGirls campaign in Nigeria and is a fellow of the Robert Bosch Academy, said calls for women to help drive African development will simply ring hollow if violence is not addressed. "The world lacks the moral pedestal to stand on to ask girls to aspire if we cannot have the back of those who are vulnerable," she said.
With 16,000 deaths due violence against in women every year in South Africa alone, Akudo Anyanwu, Associate Dean at Johns Hopkins University, said: "Our presidents and the leaders in government need to come out and take a position. We need to have our leaders come out and call crimes a crime."
Young women learn government fundamentals in nationwide leadership program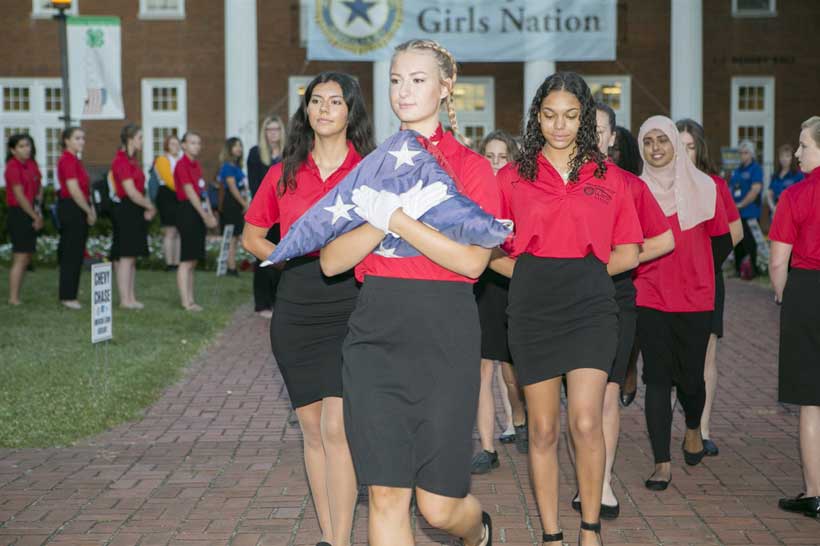 This July, two teenage girls from every state in the country met in Washington, D.C., for the 73rd annual American Legion Auxiliary Girls Nation. This one-week government-in-action leadership development program is designed to educate future leaders on U.S. government fundamentals and the rights, privileges and responsibilities of citizens.
The girls selected to go to ALA Girls Nation are chosen from week-long ALA Girls State programs in each state. The young women become "senators" for a week and participate in mock political campaigns and debates, visit historical sites, and meet their real-life counterparts on Capitol Hill. For a number of the participants, the program's impact extends beyond the weeklong event: Many go on to serve in the military and credit ALA Girls Nation as their source of inspiration.
New ALA member and U.S. Army Capt. Virginia Clark, stationed at Fort Benning in Georgia, is an ALA Girls Nation alumna. Though she says she has always been patriotic, her experiences at ALA Girls State and ALA Girls Nation helped her realize she wanted to serve her country. "Being around really motivated people made me realize I wanted to be around people who were spending their time doing things rather than looking for the next great party," Clark said.
Reflecting on where she has been and where she is going, Clark says she owes it all to the American Legion Auxiliary. "I wouldn't have gotten into West Point without ALA Girls State and ALA Girls Nation … I 100 percent owe, I think, my current life and my career — I met my husband at West Point — to the fact that I went to ALA Girls State and ALA Girls Nation."
For some girls, the Washington, D.C., leadership program is their first opportunity to connect with peers with common interests. For others, it is the first time they encounter students whose perspective differs from their own. For all, it is a moment in time where similarities and differences come together to symbolize strength, democracy and freedom.
Former ALA Girls State and ALA Girls Nation attendee Allyson Snelling, who is attending the U.S. Military Academy at West Point, chose a career in the military because she "loves everything it represents." She adds, "The values and lessons I've learned during my short time at West Point have made me a better person and leader." Snelling said the program taught her the power of one voice and the importance of communicating with others. "Being able to communicate with someone you may completely disagree with is becoming a lost art," she said. "ALA Girls Nation taught me that it doesn't matter if you agree; it matters that you understand."
ALA Girls Nation alumnae have gone on to hold leadership roles in industries spanning government, media, education and law, and many have become high-ranking members of the military.
Notable alumnae include Jane Pauley, national media personality; Susan Bysiewicz, lieutenant governor of Connecticut; retired Lt. Gen. Michelle D. Johnson, former superintendent of the U.S. Air Force Academy and former Air Force aide to the President; Ann Richards, former governor of Texas; and Susan Porter-Rose, former chief of staff to First Lady Barbara Bush, among many others. ALA Girls Nation is proud to be a foundation of support to the future strong women of this great nation.
The American Legion Auxiliary (ALA) is a nonpartisan organization committed to advocating for veterans' issues, mentoring America's youth and promoting patriotism. They advance the mission of The American Legion, incorporated by Congress in 1919 as a patriotic veterans organization founded on four pillars: Veterans Affairs & Rehabilitation, National Security, Americanism and Children & Youth.