Emerging Diplomatic Trends: Diplomatic Fads for Solutions for Future Problems?
High-profile political events and issues have many scholars, practitioners, and observers wondering how diplomatic approaches can be better crafted for today's world which is full of new threats and problems.
Track II and Track III approaches to diplomacy have been the most successful when traditional diplomacy has failed. There have been new and numerous attempts to develop new approaches to combat the long-last problems such as ethnic tension, extremism, promoting economic growth, and raising awareness on global crises. Developing new diplomatic approaches for global development has been the hardest. Some of the emerging diplomatic trends have potential to solve problems, but can they really guarantee results or are they diplomatic fads that will go out of style as the diplomatic community is faced with more complex challenges?
Track II and Track III approaches to conducting negotiations and reaching peace have become increasingly popular as many view regional and global institutions such as the European Union (EU) and the United Nations (UN) ineffective as the organizations are too big and do not represent those struggling with most of the world's issues—Africa and the Middle East. Elements of Track II can be seen in many conflicts as governments have begun to negotiate with opposition groups to reach a decision instead of the internationally recognized governments. An example of this would be the Syrian National Council which has provided to be a better alternative and avenue for peace than the regime of Bashar Al-Assad.
Track III diplomacy is more focused on grassroots efforts and are what most informal diplomatic initiatives are categorized. Track III diplomacy typically includes local professionals, community activists, local clergy, organizers of grassroots NGOs. Track III efforts focus on reducing prejudice, stopping the cycles of violence and retribution, and attending to immediate needs of refugees and IDPs and building broad-based reconciliation processes.   Track III diplomatic efforts are ran by small groups or by individuals under an idea which is to bring peace by building relationships overtime, not necessarily under a concrete and established social movement or a global development campaign.
The emerging diplomatic trends are a way to incorporate existing social trends into the diplomatic and peace making process. The use of social media, television, and culture make certain international causes more appealing to the world's younger and more diverse groups. This increasingly includes also what prof. Anis Bajrektarevic calls 'datafication of human behavior (meta-data hovering) for the sake of timely and precise economic or political risk analysis'. (1) Many organizations have been highly successful in meeting global and diplomatic challenges by using media.
Fashion diplomacy is an emerging trend that has been in existence for 20 years, but has come to the forefront due to it successes. The NGO, Fashion for Development, uses fashion as a way to create businesses and to bridge cultural gaps. With support from the UN, Fashion for Development or (F4D), has global initiatives active on multiple continents ranging from Afghanistan to Egypt to the United States in the key focus areas of: production/trade, promotion, skills/training, health and education. The group also seeks to reach the Millennium Development Goals (MDGs) of fighting poverty through creating entrepreneurial opportunities, sustainable economic growth, promoting gender equality, and enriching and empowering the lives of women around the world. The group's mission according to their website is "to harness the power of the fashion and beauty industries and implement creative strategies for sustainable economic growth and independence for communities worldwide through the Expression of Fashion."(2) The fashion industry has come under harsh scrutiny for "fast fashion," and for allowing workers to work in deplorable conditions; these items made under poor labor conditions are for export. F4D focuses on local garment making that is distributed locally. F4D is also focused on reaching the UN's MDGs by developing economic solutions and how to make the fashion industry safer for garment workers and for the environment.
Sport diplomacy has been somewhat of a staple in American diplomatic techniques as the U.S. has used culture and sporting figures/ideas to improve diplomatic relations. Football (or soccer) diplomacy is aimed at reducing ethnic ties between ethnic and social groups and Secretary of State Kerry has called football a "very strong language." (3) Football around the world is very much a unifying sport and the main sport in Europe, Africa, and one of the more popular sports in Asia. Football also creates a transnational society where international cultural exchanges are possible. Through soccer diplomacy, China developed better relations with African countries. China's so-called "Stadium Diplomacy" has allowed China to invest in the infrastructure of African countries such as Angola, Gabon, and Equatorial Guinea by building soccer stadiums.(4) Gabon received, "40,000 capacity stadium built by the Shanghai Construction Group" and was entirely funded by China. (5) The stadiums are a symbolic reminder of Chinese assistance and illustrate China's diverse aid programs that are more than loans, military aid, and support for leaders and democracy as compared to "traditionally Western forms of aid such as loans that specify the proper usage of funds or require certain democratic reforms." (6) They are focused on rebuilding parts of the country that can be used to promote a country and increase its participation in a region.
Basketball diplomacy was also a mildly successful form of diplomacy as Dennis Rodman, a former American basketball team play for the Chicago Bulls, was granted unprecedented access into North Korea (or the Hermit Kingdom) and unprecedented access to North Korea's leader, Kim Jong Un (KJU). Rodman was the only American to met KJU and the American diplomatic "community pressured Rodman to play diplomat—Rodman refused. Rodman, in his "diplomatic capacity, asked KJU to do him a "solid" and release Kenneth Bae.(7) Kenneth Bae was finally released in early November 2014. To say that Dennis Rodman had improved U.S.-North Korea relations is short-sighted as North Korea has lashed out calling the US a racist country in defense of itself after a UN resolution was approved referring North Korea leader to the International Criminal Court for its gross human rights violations.
Digital Diplomacy has become a method of choice as social media has become part of the diplomatic community's repertoire. Social media thus has provided countries with more information to solve social problems.   Populations in conflict areas use social media to drum up support, organize protests, communicate, and inform the world know of events in their countries as their media is subjected to blackouts and censorship. A successful example of this would be the Arab Spring protests in Egypt and the EuroMaidan protests in the Ukraine. Digital diplomacy has brought world leaders to the United States such as former Russian President Dmitry Medvedev visited Silicon Valley to gain inspiration for Russia's own Silicon Valley in Skolkovo in hopes of boosting the Russian economy through innovation and technology investments. This was part of the public diplomacy effort to forge a U.S.-Russian "reset." These efforts were mildly successful until the re-election of Vladimir Putin which saw the re-emergence of a more assertive Russia. Social media engages those in the diplomatic community, and builds stronger relationships between the diplomatic community, technology, and academic firms and institutions respectively. The Government of Sweden set up the Stockholm International Initiative on Digital Diplomacy to address these issues and for state actors to stay connected to their people. A broader understanding of digital diplomacy is using the internet to achieve diplomatic goals.
Social media campaigns are highly effective in generating media coverage, raising awareness of an issue or issues, and pressuring governments. Social media also plays a large role in human rights monitoring to track violations in otherwise closed countries and to provide news alternative to the often state-owned news outlets which are heavily restricted and peddle state propaganda. However, social media has its weakness such as whether the information is accurate, determining validity sources and reducing anonymity, and is reliant on cell and internet networks in often underdeveloped countries or countries that have wobbly infrastructures.
Due to technology and complex crises, nontraditional diplomatic efforts are becoming the norm. The diplomatic, stabilization, and peacekeeping communities are looking to NGOs, cultural exchanges and other forms of cultural diplomacy to rebuild communities after conflict. The globalized community is also looking for ways to improve governance. Due to the corruption of many countries that are experiencing, approaches that incorporate tools to increase transparency, responsibility, accountability, civic participation and responsiveness are sought after and accepted. Maintaining freedom of speech and press is paramount to preserving good governance and explains the uproar over social media blackouts in semi-authoritarian, authoritarian or autocratic administrations.
The United Nations can greatly benefit from these emerging diplomatic trends as the United Nations has a reputation for being broken and ineffective. As many programs are funded by the UN, the UN can use these approaches to its advantages and apply them to other areas of need. Many of these emerging trends are already based on known solutions that work such as empowering the most vulnerable, creating sustainable economic solutions, fostering cultural exchanges, and improving governance. These initiatives (and trends) are conducted on the unit level and the micro level and are financed by governments, non-governmental actors, and individuals making the fastest impact while encountering little bureaucracy and avoiding complicated politics.
These emerging trends cannot replace the larger institutions and larger governments that are able to assist in dire complex humanitarian emergencies such as the Ebola outbreak, the looming global threat of Islamic State and the refugee crisis caused by the Syrian civil war, and global hunger and malnutrition. Many of the non-traditional initiatives have been successful on a community-scale, but groups lack funding and manpower. Joint projects with Track II and Track III initiatives and larger institutions may be the key.  Fashion diplomacy may be undercut by the cheap textiles produced by Southeast Asia countries. Digital diplomacy is susceptible to government regulation such as media and social media blackouts which have occurred in Turkey, Egypt, and Venezuela during times of civil unrest and protests. Sport diplomacy is subjected to the whim of country, country involved and their motivations, social attitudes of that time and who is involved. The world may require nascent and untested approaches as older traditional forms of diplomacy have not met the expectations of countries and groups of people in need.
Can diplomats be proactive online without becoming "wolf-warrior"?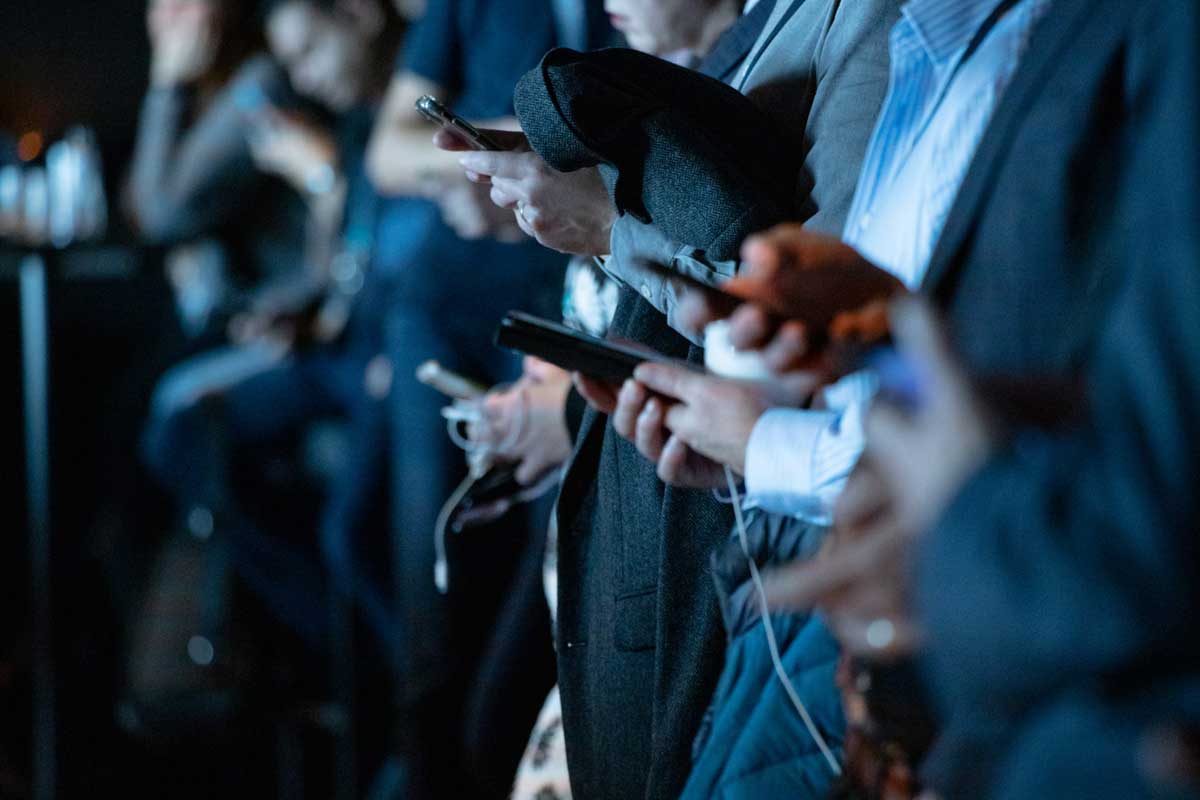 With the increasingly important digital world, traditional, offline tools and approaches are becoming less and less sufficient and effective in shaping the public conversation, influencing the global or national public opinion, and obtaining trust.
As a part of reform that veers towards revolution in a domain well known for its adherence to norms, today's diplomacy is also experiencing functional changes in terms of what strategic communications means in the digital environment. As we are witnessing lately, the emerging diplomatic virtual presence has become a significant part of public diplomacy and policy.
Today, the undeniable power of social media lies in its fundamental role of linking the public and political sphere as part of a worldwide conversation. It is notable that the general reason behind its effectiveness and the steep rise of adoption lie in the power of this environment of building strong brands and credibility. This certainly is today's Zeitgeist and involves the systematic cultivation of the attempt to influence the public opinion with every single action and to boost social legitimacy, in a more and more interconnected world that seeks to turn individual gestures and actions into symbols.
However, does this fully explain why social media is becoming an emerging playground for sarcasm and open battlefield for a digital war of accusations and threats?
One of founders of today's Twiplomacy phenomenon is the former US president, Donald Trump, who proved to be, for better or worse, one of the most vigorous and captivating presences on social media among world leaders. What is striking in this is the gradual increase in the adoption of the new diplomatic style, known as the Wolf-warrior approach, which gained prominence in the context of the COVID-19 crisis and Chinese presence in the social media. This approach, which originated from a Chinese patriotic movie, in which the main mission of the warrior is fighting back foreigners, is characterized by a more aggressive and assertive style of conducting foreign policy.
It is argued by some that this approach is not being adopted in order to display authoritarian tendencies and to project but rather it is more often adopted by Chinese diplomats as a defense response to the repeated attacks and accusations. It seemed to be the straw that broke the camel's back. Drastic times call for drastic measures?
Either way, the US-China digital war leads to questioning the adequate behavioral approaches to addressing the continuous global power competition and diplomatic tensions. Assertive and offensive or proactive? What makes a wolf-warrior and where do we draw the line?
When credibility and national identity are under threat, assertive approaches seem to come in handy when defending one's stance and strengthening confidence. We know it very well from the Chinese ancient wisdom: project strength when you are weak. This general principle applies to political stances and authority in advancing agendas, as well as preserving independence in hegemonic environments. However, when increased assertiveness is taken down the wrong road, the world ends up being divided into conflicting blocs. While proactiveness is certainly the adequate modus operandi to overcome such blockages and prevent escalating disputes from bouncing back, the line is certainly crossed when it reaches bullying and propaganda levels.
What is the smart and well-balanced dose of actions when interests and sovereignty come first? Assertiveness or smart power?
Proactiveness and high reliance on social media can also be channeled into advancing one's objectives and consolidating strategic gains through smart use of power or through soft power. One of the best examples of this strategy is India's Prime Minister Narendra Modi, who's presence on Twitter proves that, most of the time, the tone defines the effectiveness of the message and that balance is to be preferred to unhinged assertiveness. In the end, the art of persuasion is not limited to the right choice of words and actions here and now but also includes the challenging task of building trust in the long run.

China-India Vaccine Diplomacy – Will Pakistan Learn From Neighbors?
Modern infectious diseases and viruses have stimulated anew war and conflict along with poverty, counterurbanization (deurbanization), and climate change that need freshassessment in international relation arena. International cooperation for objective of infectiousdisease control goes back to atleast the 14th century, and to the later date of 1851, when Europe held its first International Sanitary Conference for multilateral cooperation to prevent the spread of cholera and yellow fever. Beginning in 2000, vaccine became cohesive as key tools in helping developing countries to achieve MDGs. In 2007, foreign ministers from seven countries issued the landmark "Oslo Ministerial Declaration" that formally linked health to foreign policy. Yet,in the past, there have been very few moments, as CoVID19, that assimilated such a huge number and variety of the world's state actors at diplomatic front. The coronavirus vaccine – one of the world's most in-demand commodities – has become a new currency for "Vaccine Diplomacy". Vaccine diplomacy is not only the use of vaccine to increase diplomatic relationship and influence other countries but also, from a strategic perspective, vaccine access opens the door to expand long-term health security provisions.
China, one of the first countries to make a diplomatic vaccine push, promised to help developed and developing countries.Since the start of the pandemic, China used medical supplies to pursue foreign policy gains, sent masks and protective equipment to hard-hit territories,at present distributing vaccine.The vaccine diplomacy is a expansion of China's endeavors to frame itself as the solution to the pandemic. Since the early days of the CoVID19 outbreak, China's President Xi Jinping has focused on publicizing Chinese efforts to supply medical aid worldwide. China's planeloads of CoVID19 donations including hospital gowns, nasal swabs, and surgical masks etc. – were regardedoptimistically, especially in developing countries. In addition, Chinese government sent experts to support medical personnel across the continent.Correspondingly, the Serum Institute of India, one of the world's largest vaccine producers,produced Covishield, developed by Oxford-AstraZeneca. India's Foreign Minister S. Jaishankar said it plans to supply CoVID19 vaccine to 49 countries in Asia, Africa, Latin America, and the Caribbean. So far, the country has been distributed 22.9 million doses under its "Vaccine Maitri" (Vaccine Friendship)initiative. Mr. Jaishankar also announced a gift of 2 lakh vaccine doses for about 90,000 U.N. peacekeepers serving in numerous hotspots around the world.
The vaccine race has become a new domain for China-India strategic competition. China's whole state apparatus is behind the drive and Beijing sprang into action "Health Silk Road" through the cooperation channels of its Belt and Road Initiative (BRI). Moritz Rudolf (German Institute for International and Security Affairs) says, "Health was one of the many subtopics of the BRI. With the pandemic, it has become the main focus". On the other hand, C. Raja Mohan, (Director, Institute of South Asian Studies at the National University of Singapore) said, "There is no way India can match China on a lot of issues, but in this particular case, because of India's pharmaceutical infrastructure, India is in a good position".In reality, both countries arecontemplating vaccine diplomacy as a matter of national pride and soft-power projection.
In Pakistan, the power of vaccine diplomacy has been underexplored despite the successful facts that included promoting peace between the Cold War powers of the 1950s and 1960s.The historical and modern-day track records of vaccine diplomacy are impressive. But, it has not yet led to an overarching framework for its expanded role in foreign policy of Pakistan. At the moment, the Ministry of Foreign Affairs, the Ministry of National Health Services, Regulations and Coordination, and National Command and Operation Center should establish vaccine diplomacy framework and play an imperative role in promoting international health agreements between Pakistan and governments throughout the world. Vaccine diplomacy will not only enhance Pakistan's reputation in international arena but also blunt the propaganda of anti-Pakistan forces within boarder and abroad. Consequently, vaccine diplomacy activities should integrated into the foreign policy of Pakistan.
Sail Away Tomorrow: Where Should We Sail?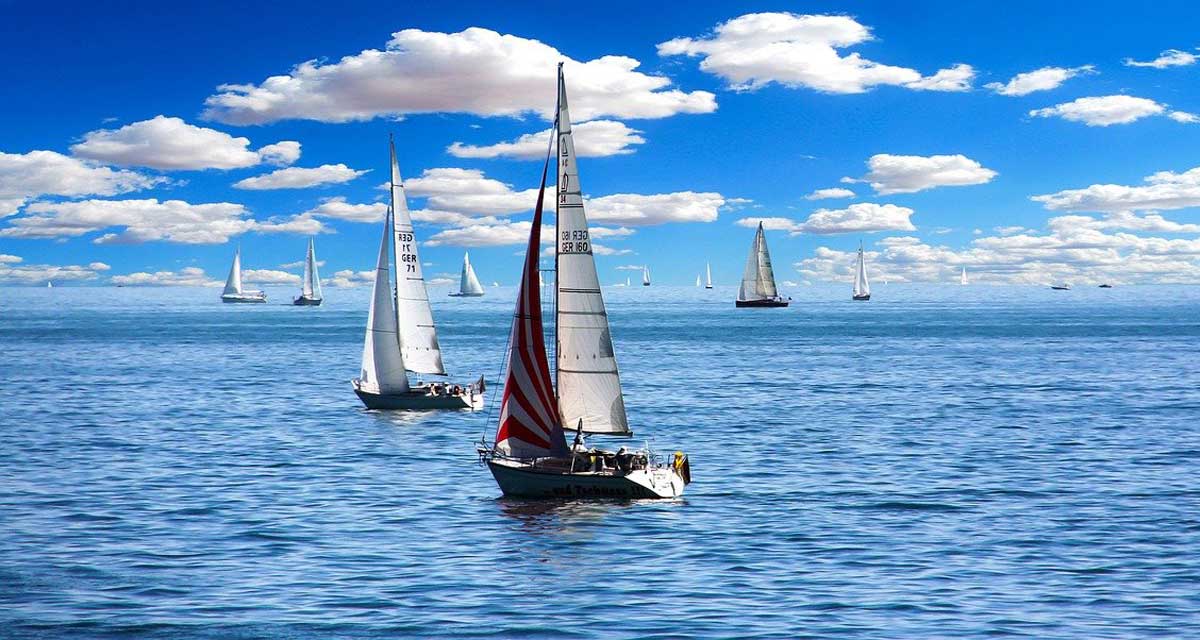 On January 1, 2021, we all met both the new year and the new, third decade of the 20th century. This is a good reason to think not only about possible events in world politics over the next twelve months, but also about the likely trends in the development of the international system over the next ten years.
First, let's get ourselves oriented and learn the terrain. Humanity today is going through a painful period of deglobalisation that affects all of us together and each one of us individually. This is not just about the immediate social or economic impact of the COVID-19 pandemic. Alarming failures in the usual mechanisms for the growth of interconnectedness and interdependence of countries and peoples did not begin yesterday, and they will not end tomorrow.
One can argue for a long time about how inevitable deglobalisation was and, if not, who exactly is responsible for its arrival. In any case, the global financial crisis of 2008–2009 and the post-crisis period of 2010–2013 showed that for the time being, it is possible to forget about the linear and especially about the exponential development of globalisation. After this crisis, some parameters of human connectivity (international trade, the volume of foreign direct investment) barely recovered until the middle of the last decade, and then collapsed again. In today's world, centrifugal processes have already accumulated tremendous inertia, and it would be naive to expect that any single event, even a very important one such as the Joe Biden administration coming to power in the United States or the creation of the Comprehensive Regional Economic Partnership in Asia, are able to stop them, much less to reverse them. It's time to come to terms with the fact, that the on-going deglobalisation is serious and will last a long time.
Serious and for a long time, but not forever, right? Antiglobalists everywhere in the world have convincingly won their last battle, but in the common war against globalisation they will not win, in any event. The Hegelian "mole of history" continues its tireless work; albeit slowly and stumbling, albeit with stops and even retreats, but humanity is moving forward along the thorny path to future unity.
The world is being pushed in this direction by two powerful factors, which have become stronger over the years, no matter what the current anti-globalisation crusaders may assert. First, the pressure of common problems increasingly faces everyone in the world—from climate change to the threat of new pandemics, which urgently require the unification of global society in the interest of common survival. The self-preservation instinct of the human population must somehow manifest itself—at least, we would very much like to hope so. Second, technological progress is accelerating, creating new opportunities for remote communications of all kinds from year to year. The physical space and resource potential of the planet are shrinking, the opportunities for geographically distributed models of work, study and socialisation are expanding, and Napoleon's old aphorism about geography as a destiny is increasingly losing its former axiomaticity.
Sooner or later, the world will somehow return to globalisation. Or rather, sooner or later, the world will create a new model of globalisation, which will be as different from the old model at the beginning of the century, as the modern Formula 1 car is incomparable to the first Ford Model T.
But all the same—sooner or later? When exactly will Globalisation 2.0 start? This is not an idle question, because the fate of entire generations depends on the answer to it. And not only generations of politicians, but hundreds of millions or even billions of people entering adulthood today, in five, ten or twenty years from now. What prospects are looming before these people? What professional and personal trajectories can they expect? In what value systems will they have to exist?
If we start from the experience of the already distant crisis of 2008-2009, assuming that we are on the way towards the lowest point of a new "de-globalisation stage" of the globalisation cycle, then we can relatively confidently predict another change of world development by the middle of this decade. If an additional adjustment is made for the more complex nature of the global cataclysms of 2020 -2021, then the moment the vector changes will have to be shifted at least another two to three years into the future—closer to the end of third decade of the 21st century, which has only just begun.
Let's try to start from this rather conventional chronology. According to it, humanity has five to eight years in reserve to prepare a new historical cycle of globalisation. Over these years, it is necessary not only to minimise the negative consequences of the (temporary) de-globalisation which is unfolding today, but also to formulate and agree on a global strategy for a new globalisation cycle. Well, and in some details—to radically update the political elites in most countries of the world, to learn how to successfully resist the right and left-wing populists, to work out modern algorithms of multilateral approaches to international problems and prevent a world war, a global ecological catastrophe, a new catastrophic pandemic or other annoying delays during the transition to these algorithms.
The tasks are serious, but within the framework of ten years of world history, they are quite manageable. The problem of smoothing out the inevitable negative effects of de-globalisation could already be tackled by such world leaders as Joseph Biden, Josep Borrell and Antonio Guterres. None of them mentally belong entirely to the 21st century; they all grew up and began their ascent to political heights in the Cold War era. None of them looks like a revolutionary, a prophet, or even a visionary. But, as they say, "the old horse will not spoil the furrow."
Will even the most powerful representatives of the outgoing generation of politicians be able to successfully resist the challenges of populism, protectionism and regionalism? Are they capable of channelling the colossal energy of the collapse of the old international system in a peaceful way? The positive answers to these questions are far from obvious, but there are chances of success. If the numerous Bidens and Borrels, who still have considerable opportunities, turn out to be at the height of the tasks set before them by history, then they will somehow save humanity from some of the unpleasant surprises in the next few years. If they fail, the international system will face new difficult challenges.
But the preparation of a new globalisation mega-project is clearly beyond the power of the outgoing generation of political leaders, whether it's Biden or Borrell. There are generals created for defensive action, and there are generals born for offensive operations. There are managers who manage companies from their offices, and there are entrepreneurs who create the companies of the future in their garages. Already in the second half of this decade, when the vector of development changes, the world will need fresh ideas, which it will be useless to search for in the political experience of the last century.
In a slightly different set of circumstances, the natural world leaders of a new generation could be French President Emmanuel Macron or, say, Canadian Prime Minister Justin Trudeau. But they still are no leaders of the global revolution. Perhaps they were just unlucky, or they entered politics at the wrong time. Certain hopes for the beginning of the renewal can be associated with the upcoming parliamentary elections in Germany this fall. But, most likely, the time for a new global agenda has not yet come—the world is still at the end of an old era, and not at the start of a new one.
Let's not forget that the main issues of the new agenda will be fundamentally different not only from the current issues, but also from the Globalisation 1.0 era. Which ones—we can only guess so far. For example, if the victorious march of globalisation at the beginning of the century was marked by the strengthening of the conditional East, the weakening of the conditional West, then the fundamental issue of Globalisation 2.0 will most likely be the issue of a large-scale redistribution of resources between North and South in favour of the latter.
If the "old" globalisation was associated with accelerated economic growth and with an increase in personal and public consumption, then in the course of the "new" globalisation, most likely, the main criterion for success will be to ensure the transition to sustainable development models, both at the national and global levels.
If the global processes at the beginning of the century reflected a universal public demand for freedom, then in the second quarter of the century we will most likely see a more articulated and more insistent demand for justice.
In all likelihood, many familiar algorithms of foreign policy will also change. Major international organisations, hopefully, will still remain by the end of the 20s. In any event, a significant part of international activity will not boil around or within rigid bureaucratised institutions, but around specific problems: political, social, environmental and so on. To solve these specific problems, mobile situational coalitions of participants will be formed—and not only by nation-states, but also with the involvement of the private sector, civil society institutions, and other participants in international affairs. Old hierarchies will gradually lose their meaning, the terms "superpower" and even "great power" will increasingly be perceived as archaic, with no sense in modern life.
What does all this mean for Russia? In a sense, Moscow was very lucky: the crisis of the globalisation model at the beginning of the century actually nullified numerous Russian failures on the path towards integrating the country into the global economic and political system. Yes, Russian foreign policy over the past thirty years has made some mistakes and miscalculations, but what can we say about it now, if there is practically nowhere to integrate?
But it is unlikely that Russian politicians should rejoice in the epoch of deglobalisation that has come and stand in solidarity with the triumphant antiglobalists. Yes, Russian foreign policy feels comfortable amid the conditions of de-globalisation; properly in these conditions, the comparative advantages of Russia's foreign policy style are most clearly manifested and its disadvantages are least noticeable. But if the assumption about the probable timing of the next change in the vector of world development is in principle correct, and if globalisation in its new embodiment returns to the world on the horizon of five to eight years, then even today Russia needs to actively prepare for this change.
The country must be able to demonstrate results that exceed those in its attempts to integrate into Globalisation 1.0 at the beginning of the century, especially considering that Globalisation 2.0 will inevitably turn out to be a more complex, more contradictory, and in some ways even more competitive environment than its previous incarnation.
Russia, like the other countries of the world, has several years to rebuild its system of foreign policy institutions, master the new rules of multilateral diplomacy, get rid of "bad assets" and find
its place in the coming world order. As the current Russian president likes to repeat on other occasions, "there is no time for reflection".
From our partner RIAC