Emerging Diplomatic Trends: Diplomatic Fads for Solutions for Future Problems?
High-profile political events and issues have many scholars, practitioners, and observers wondering how diplomatic approaches can be better crafted for today's world which is full of new threats and problems.
Track II and Track III approaches to diplomacy have been the most successful when traditional diplomacy has failed. There have been new and numerous attempts to develop new approaches to combat the long-last problems such as ethnic tension, extremism, promoting economic growth, and raising awareness on global crises. Developing new diplomatic approaches for global development has been the hardest. Some of the emerging diplomatic trends have potential to solve problems, but can they really guarantee results or are they diplomatic fads that will go out of style as the diplomatic community is faced with more complex challenges?
Track II and Track III approaches to conducting negotiations and reaching peace have become increasingly popular as many view regional and global institutions such as the European Union (EU) and the United Nations (UN) ineffective as the organizations are too big and do not represent those struggling with most of the world's issues—Africa and the Middle East. Elements of Track II can be seen in many conflicts as governments have begun to negotiate with opposition groups to reach a decision instead of the internationally recognized governments. An example of this would be the Syrian National Council which has provided to be a better alternative and avenue for peace than the regime of Bashar Al-Assad.
Track III diplomacy is more focused on grassroots efforts and are what most informal diplomatic initiatives are categorized. Track III diplomacy typically includes local professionals, community activists, local clergy, organizers of grassroots NGOs. Track III efforts focus on reducing prejudice, stopping the cycles of violence and retribution, and attending to immediate needs of refugees and IDPs and building broad-based reconciliation processes.   Track III diplomatic efforts are ran by small groups or by individuals under an idea which is to bring peace by building relationships overtime, not necessarily under a concrete and established social movement or a global development campaign.
The emerging diplomatic trends are a way to incorporate existing social trends into the diplomatic and peace making process. The use of social media, television, and culture make certain international causes more appealing to the world's younger and more diverse groups. This increasingly includes also what prof. Anis Bajrektarevic calls 'datafication of human behavior (meta-data hovering) for the sake of timely and precise economic or political risk analysis'. (1) Many organizations have been highly successful in meeting global and diplomatic challenges by using media.
Fashion diplomacy is an emerging trend that has been in existence for 20 years, but has come to the forefront due to it successes. The NGO, Fashion for Development, uses fashion as a way to create businesses and to bridge cultural gaps. With support from the UN, Fashion for Development or (F4D), has global initiatives active on multiple continents ranging from Afghanistan to Egypt to the United States in the key focus areas of: production/trade, promotion, skills/training, health and education. The group also seeks to reach the Millennium Development Goals (MDGs) of fighting poverty through creating entrepreneurial opportunities, sustainable economic growth, promoting gender equality, and enriching and empowering the lives of women around the world. The group's mission according to their website is "to harness the power of the fashion and beauty industries and implement creative strategies for sustainable economic growth and independence for communities worldwide through the Expression of Fashion."(2) The fashion industry has come under harsh scrutiny for "fast fashion," and for allowing workers to work in deplorable conditions; these items made under poor labor conditions are for export. F4D focuses on local garment making that is distributed locally. F4D is also focused on reaching the UN's MDGs by developing economic solutions and how to make the fashion industry safer for garment workers and for the environment.
Sport diplomacy has been somewhat of a staple in American diplomatic techniques as the U.S. has used culture and sporting figures/ideas to improve diplomatic relations. Football (or soccer) diplomacy is aimed at reducing ethnic ties between ethnic and social groups and Secretary of State Kerry has called football a "very strong language." (3) Football around the world is very much a unifying sport and the main sport in Europe, Africa, and one of the more popular sports in Asia. Football also creates a transnational society where international cultural exchanges are possible. Through soccer diplomacy, China developed better relations with African countries. China's so-called "Stadium Diplomacy" has allowed China to invest in the infrastructure of African countries such as Angola, Gabon, and Equatorial Guinea by building soccer stadiums.(4) Gabon received, "40,000 capacity stadium built by the Shanghai Construction Group" and was entirely funded by China. (5) The stadiums are a symbolic reminder of Chinese assistance and illustrate China's diverse aid programs that are more than loans, military aid, and support for leaders and democracy as compared to "traditionally Western forms of aid such as loans that specify the proper usage of funds or require certain democratic reforms." (6) They are focused on rebuilding parts of the country that can be used to promote a country and increase its participation in a region.
Basketball diplomacy was also a mildly successful form of diplomacy as Dennis Rodman, a former American basketball team play for the Chicago Bulls, was granted unprecedented access into North Korea (or the Hermit Kingdom) and unprecedented access to North Korea's leader, Kim Jong Un (KJU). Rodman was the only American to met KJU and the American diplomatic "community pressured Rodman to play diplomat—Rodman refused. Rodman, in his "diplomatic capacity, asked KJU to do him a "solid" and release Kenneth Bae.(7) Kenneth Bae was finally released in early November 2014. To say that Dennis Rodman had improved U.S.-North Korea relations is short-sighted as North Korea has lashed out calling the US a racist country in defense of itself after a UN resolution was approved referring North Korea leader to the International Criminal Court for its gross human rights violations.
Digital Diplomacy has become a method of choice as social media has become part of the diplomatic community's repertoire. Social media thus has provided countries with more information to solve social problems.   Populations in conflict areas use social media to drum up support, organize protests, communicate, and inform the world know of events in their countries as their media is subjected to blackouts and censorship. A successful example of this would be the Arab Spring protests in Egypt and the EuroMaidan protests in the Ukraine. Digital diplomacy has brought world leaders to the United States such as former Russian President Dmitry Medvedev visited Silicon Valley to gain inspiration for Russia's own Silicon Valley in Skolkovo in hopes of boosting the Russian economy through innovation and technology investments. This was part of the public diplomacy effort to forge a U.S.-Russian "reset." These efforts were mildly successful until the re-election of Vladimir Putin which saw the re-emergence of a more assertive Russia. Social media engages those in the diplomatic community, and builds stronger relationships between the diplomatic community, technology, and academic firms and institutions respectively. The Government of Sweden set up the Stockholm International Initiative on Digital Diplomacy to address these issues and for state actors to stay connected to their people. A broader understanding of digital diplomacy is using the internet to achieve diplomatic goals.
Social media campaigns are highly effective in generating media coverage, raising awareness of an issue or issues, and pressuring governments. Social media also plays a large role in human rights monitoring to track violations in otherwise closed countries and to provide news alternative to the often state-owned news outlets which are heavily restricted and peddle state propaganda. However, social media has its weakness such as whether the information is accurate, determining validity sources and reducing anonymity, and is reliant on cell and internet networks in often underdeveloped countries or countries that have wobbly infrastructures.
Due to technology and complex crises, nontraditional diplomatic efforts are becoming the norm. The diplomatic, stabilization, and peacekeeping communities are looking to NGOs, cultural exchanges and other forms of cultural diplomacy to rebuild communities after conflict. The globalized community is also looking for ways to improve governance. Due to the corruption of many countries that are experiencing, approaches that incorporate tools to increase transparency, responsibility, accountability, civic participation and responsiveness are sought after and accepted. Maintaining freedom of speech and press is paramount to preserving good governance and explains the uproar over social media blackouts in semi-authoritarian, authoritarian or autocratic administrations.
The United Nations can greatly benefit from these emerging diplomatic trends as the United Nations has a reputation for being broken and ineffective. As many programs are funded by the UN, the UN can use these approaches to its advantages and apply them to other areas of need. Many of these emerging trends are already based on known solutions that work such as empowering the most vulnerable, creating sustainable economic solutions, fostering cultural exchanges, and improving governance. These initiatives (and trends) are conducted on the unit level and the micro level and are financed by governments, non-governmental actors, and individuals making the fastest impact while encountering little bureaucracy and avoiding complicated politics.
These emerging trends cannot replace the larger institutions and larger governments that are able to assist in dire complex humanitarian emergencies such as the Ebola outbreak, the looming global threat of Islamic State and the refugee crisis caused by the Syrian civil war, and global hunger and malnutrition. Many of the non-traditional initiatives have been successful on a community-scale, but groups lack funding and manpower. Joint projects with Track II and Track III initiatives and larger institutions may be the key.  Fashion diplomacy may be undercut by the cheap textiles produced by Southeast Asia countries. Digital diplomacy is susceptible to government regulation such as media and social media blackouts which have occurred in Turkey, Egypt, and Venezuela during times of civil unrest and protests. Sport diplomacy is subjected to the whim of country, country involved and their motivations, social attitudes of that time and who is involved. The world may require nascent and untested approaches as older traditional forms of diplomacy have not met the expectations of countries and groups of people in need.
A Few Words in Defence of Francis Fukuyama
Thirty years ago, in the summer of 1989, the National Interest published the famous article "The End of History" that made the young American political scientist and philosopher Francis Fukuyama famous. Three years later, the article was expanded into a voluminous book that became a bestseller in the United States and was translated into dozens of foreign languages.
In Russia, or at least among Russian intellectuals, The End of History quickly became a symbol of the era, much like the crimson jackets of the first "New Russians," liter bottles of the Dutch distilled spirit Royal and the electrifying Macarena. Fukuyama was cited, Fukuyama was quoted, but most often, Fukuyama was criticized. For the haughtiness of his liberalism. For his superficial and unprofessional view of history. For his free interpretations of Hegel. For being an apologist of the "unipolar world." Hardly any other contemporary western scholar was such a popular punching bag for Russian social scientists. Echoes of this criticism are heard even today, 30 years later, although, over these decades, Fukuyama's work has somewhat receded into the background, ceding its place to new equally stark and equally provocative works by other authors.
I have always found it hard to share the spirit of the many critics of The End of History, if only for the simple reason that I met the scholar long before he became the great Francis Fukuyama. Back then, he was Frank, a young RAND staffer studying the Soviet strategy in the "third world." At the start of perestroika, I had the opportunity to be the leader, on the Soviet side, of a bilateral cooperation project involving young Soviet and American scholars, and Fukuyama was a collaborator on that project. He did not appear to me at that time to be either the most charismatic, or the most eloquent member of the American team. However, he also was not a stubborn dogmatist or a fanatical ideologue. In general, Frank preferred to listen, rather than to speak. It was difficult to reproach him for either intellectual arrogance or pointed disregard for other people's opinions.
Of course, his sudden fame and his headlong breakthrough into the inner circle of the American intellectual elite could not but leave their mark on Fukuyama. Meeting him in Washington from time to time during the 1990s, I was saddened to see him becoming increasingly self-important. Sometimes, he sounded patronizing and bossy. Nonetheless, he was still interested in new ideas, always ready for a dialogue, capable of evolving and changing his views, of acknowledging his mistakes and errors: Fukuyama carried these features of his young self through the 1990s and into his older age.
When university academics attack Fukuyama, they do not always take into account the obvious point that every literary genre has its laws and specific features. The End of History of 1989 should be seen not as a fundamental academic work, but as an intellectual provocation, a political manifesto of sorts. The Manifesto of the Communist Party by Karl Marx and Friedrich Engels should not be approached with the same yardstick as Marx's Capital. When, 30 years later, we look back at Fukuyama article in the National Interest, it appears romantic, combative and naïve, but does Mikhail Gorbachev's "new thinking" rhetoric of the same time look any less romantic and naïve? And which one of us was not a naïve romantic in 1989?
Viewing western-type liberal democracy as the final stage of humanity's development and as the universally optimal socio-political form, Fukuyama arrives at the conclusion that for states with a "stable democracy," history in its traditional interpretation – with its conflicts and wars, harsh rivalries and nationalism – had already ended by the last decade of the 20th century. And, together with history, traditional politics, philosophy, religion, and even the arts should also become things of the past. For instance, traditional domestic and foreign policies are increasingly replaced with politically neutral mechanisms for balancing the multidirectional interests of various social groups or states. Fukuyama sees fine-tuning state institutions and finding a balance of interests in "post-historical societies" as technical or even mathematical problems; in that respect, he is closer to Descartes's rationalism than to Hegel's dialectics.
For Fukuyama, the world where history continues is limited to the global periphery, to those countries and regions that still have to complete the process of their modernization. The periphery is still plunged into armed conflicts; this the place of bloody revolutions, clashes of irreconcilable ideologies and international coalitions that form and collapse. The "post-historical world" will for a long time run on a parallel course with the "historical world," but since the former is much stronger, more efficient and more attractive than the latter, the global "core of liberalism" will inevitably continue to draw parts of the "traditionalist" periphery into it, thus bringing the end of history on global scale closer.
Let us not forget that "The End of History" was written when the global socialist system was collapsing before our eyes, when the global "East-West" split seemed to be disappearing into oblivion forever, when the "third wave of democratization" had peaked, when those tectonic social and economic shifts that would later be called "globalization" were being felt everywhere. Bards of the liberal triumph abounded in those times of trouble, but it was Francis Fukuyama who succeeded in giving this triumph a truly epic scale. His eschatological utopia directly challenged the Christian eschatology (the end of history as the Second Coming of Christ and the Kingdom of God on Earth) and the Communist eschatology (the end of history as the result of building a classless society and the atrophy of the state).
Apparently, it was the large scale of Fukuyama's concept and the ultimate rigidity of his logical construct that made his views so popular with the Clinton administration, and with the George W. Bush administration in particular. As always, practice far outstripped theory, taking Fukuyama's ideas to their logical conclusion. While Fukuyama wrote about global democratization, for politicians in Washington at the turn of the century, democratization was reduced to global Americanization, and the ideal world order consisted not in searching for mathematically calibrated balance of interests of "stable democracies," but in perpetuating the notorious "unipolar moment" that emerged in the world following the self-destruction of the Soviet Union.
Admittedly, Fukuyama himself paid tribute to the political situation of the day. Even though he wrote about the necessarily long parallel co-existence of the "post-historical" and "historical" worlds, it did not preclude him from long supporting the interference of the United States in the affairs of the global periphery and, in particular, from calling for the overthrow of Saddam Hussein's regime in Iraq. However, it was the U.S. intervention in Iraq that caused Fukuyama to undertake a very serious revision of his political stance. By 2004, he had cut his ties with his old friends in the George W. Bush administration and even decided to stop cooperating with the conservative National Interest journal that had opened the door to global fame and intellectual influence for him.
As often happens with bestselling authors, the works of the "mature" Fukuyama were less popular than The End of History. They are not marked by his erstwhile radicalism and firm conviction of his own self-righteousness. The "mature" Fukuyama is more restrained in his assessments and more cautious in his conclusions than the "young" Fukuyama. And still, he makes worthwhile reading, at least in order to trace the tell-tale evolution of one of the most notable and consistent proponents of the political philosophy of liberalism.
For instance, while Fukuyama previously viewed the state as a hindrance to socioeconomic development than a means towards it, now he stresses the importance of strong and effective governmental institutions. While previously he defined the interaction between "post-historical" and "historical" worlds solely as a process of the former gradually subsuming the latter, now he insists on the need to analyze the internal development factors of "traditionalist" societies. While previously the outcome of the global confrontation between western democracy and eastern authoritarianism appeared obvious to him, today, given the growing rivalry between the United States and China, Fukuyama leaves the question of the model for the future human civilization open.
Let us, however, go back to The End of History. Re-reading various reviews of Francis Fukuyama's first works (let us note in parentheses that, apparently, not all critics took the trouble of reading the source material), one involuntarily arrives at the conclusion that, in their desire to refute, score points against, or even pointedly "unmask" the famous American scholar, Fukuyama's many opponents overlook the fundamental questions that you simply cannot help asking upon reading Fukuyama's works. There were no convincing answers to those questions 30 years ago, nor are there any today.
Of course, like all utopian thinkers before him, Fukuyama makes a mistake when he talks about the impending "end of history." History did not end in 1989, nor has it ended in 2019. It will continue for as long as humanity continues to exist with all its emotions, biases, ambitions, and bouts of madness. But what form will history take? Will we see it moving in circles, endlessly repeating the same cycles? And will the periods of antiquity, traditionalism, modernity, and post-modernity follow each like the seasons of the year? Or will history develop in a spiral? Are the many economic, sociocultural, and political shifts Fukuyama noted 30 years ago irreversible? And if history is a spiral and not a circle, what is the radical difference between the turns of that spiral that follow each other?
Fukuyama does, indeed, appear to have overestimated the expansionist potential of global liberal political systems. Yet, as far as one can see, in the 30 years that have passed since liberalism triumphed globally over communism, no comprehensive alternative to political liberalism that would be comparable to communism has appeared. The rising Islamic fundamentalism or the burgeoning national particularism can hardly be considered such alternatives. China is apparently not ready to propose an export-oriented model of its political authoritarianism. While Russia is drifting farther and farther away from the West politically, it continues to declare its adherence to the basic values of western democracy and market economy. How many decades more do we need to wait to see a full-fledged alternative to liberalism? Or was Fukuyama correct and such alternative cannot be invented as a matter of principle, just like we cannot invent the perpetual motion machine?
Indeed, Fukuyama's notion of the world's black-and-white split into "historical" and "post-historical" appears naïve and unconvincing today. The dividing line between "history" and "post-history" does not run between states, it runs between individual social, political, religious, and other groups within each country. Put very simply, it is the division between those who somehow benefit from globalization and those who become its victims. Hence the deep split in the US society today. Hence the unprecedented polarization of political life in Europe. Hence the drama of Brexit. This is the source of many political problems that Russia faces today and that China will face, too, sooner or later. Yet, the fact that dividing lines do not run where Fukuyama saw them and the way he saw them does not remove the problem of the split itself. Moreover, it is the close intertwining, interpenetration, and inseparability of the "historical" and "post-historical" worlds that makes the task of searching for the algorithms of their co-existence far more difficult. Fukuyama gave just a very general outline of this task.
Indeed, Fukuyama was a romantic and an idealist: he believed in the liberal idea, in the "grand meanings" of history, in the possibility of ordering international relations on a rational basis. This conviction was the source of the optimism that is evident in his early works. Today, little is left of his faith in the almighty political liberalism and in the ultimate triumph of liberalism. Fukuyama's grand meanings have been refuted, trampled into dust and ridiculed many times over. Yet, what have the critics put forth as an alternative concept of a stable and efficient world order? An ambiguous and poorly detailed concept of an archaic "multipolar world"? Apocalyptic pictures of an impending free-for-all, chaos, wars, and conflicts? Predicting future misfortunes and upheavals does not take great insight; minimal imagination suffices. However, finding a way of restoring global governance that is more realistic than the "end of history" requires grand-scale thinking and intellectual audacity that are at least comparable to the scale and daring of the young Fukuyama.
Incidentally, the full title of Francis Fukuyama's book published in 1992 is The End of History and the Last Man. If the "end of history" can be interpreted as a direct reference to Hegel, then "the last man" is a term that Fukuyama clearly borrowed from Nietzsche. In his programmatic Thus Spoke Zarathustra, Nietzsche depicts the antipode of his Übermensch as a being that has completely lost the will to power and willingness to take risks, a being that seeks only creature comforts, momentary pleasures, and security. Through Zarathustra, Nietzsche predicts a time when the society of "last men" will lose the differences between rulers and subjects, the strong and the weak, the outstanding and the mediocre. This is a society that has no flight or plight of spirit; it has no criminals, but it also has no heroes. The social fabric is growing progressively thinner, and society is rapidly fragmenting into individual human atoms. Conflicts are becoming a thing of the past, but creativity fades, too. Supra-personal goals fall into myths and legends, personal goals become the only important thing. The place of the human-creator is taken by the human-consumer.
Fukuyama turns to Nietzsche to outline one of the most fundamental problems of the "post-historical world." He thinks that the coming of the "last man" may become a side effect of the "end of history," and it will bring human civilization to decline and ruin. At the same time, however, Fukuyama makes multiple qualifications and reservations to the effect that the "post-historical society" can put various obstacles in the path of the "last man."
But there is a paradox here. History has not ended, "post-historical" society has not triumphed in any country, but "the last man" has already appeared on our common horizon. He does not give a damn about whether history has ended or not: history has nothing whatsoever to do with him. He saunters along, as the "last man" should, without being in a hurry. He has nowhere to hurry, and no reason to: he has eternity in front of him. Yet, the slow, shuffling steps of the "last man" are heard ever more clearly in the West and in the East, in the North and in the South. He saunters around the planet as if he is its master, and as he walks, he surveys his new piece of real estate.
Friends, we need to do something with this insolent claimant of our rightful abode!
From our partner RIAC
Pakistan-China: Social Relations and Soft Power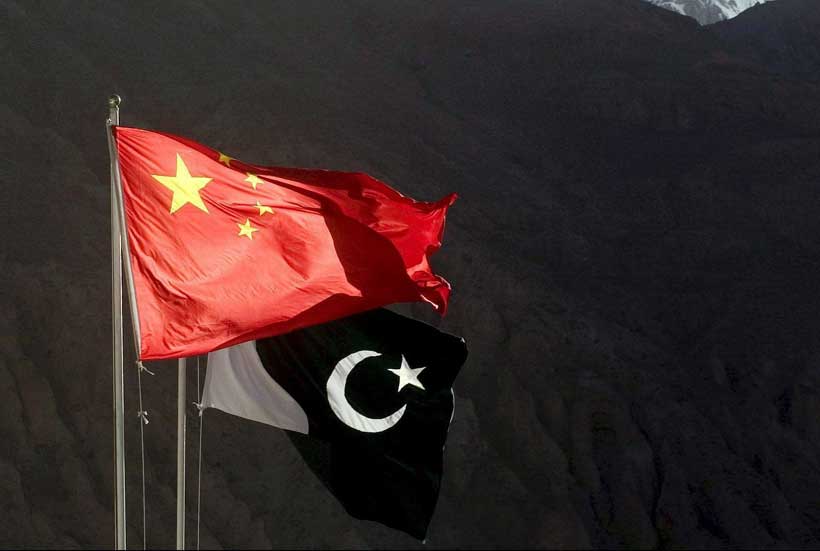 The intense increase in the image and power China as a global actor having vast geopolitical and geo-economical determinations has been perhaps the biggest story of the 21st century. Quite lately, the one constituent which was not used much by the Chinese cache has been "soft power" which is an instrument of inducement as well as cultural or intellectual influence. Today China seems to be utilizing this tool as well and Pakistan is also making full use of it to boost ties with the said country.
The BRI is perceived as more than an economic play; it is a major strategic ingenuity with clear impacts towards the standing regional balance of power. This is not soft power as a novel meaning of the term. It is merely the prediction of national influence with a unique mixture of ethnic appeal, monetary incentives, and powerful content. Pakistan has of course utilized this as a brilliant exception making it a useful conduit on both ends wherein Pakistan gains in terms of development, economics and education while China can make its way to becoming an important actor in the global and regional power-play.
The idea of utilizing diplomacy and institutions to harbour image and prowess is perhaps one of the most generalized definitions of Soft Power. But this holds true, a lot of factors as encapsulated by Joseph Nye Jr. With this tool, the Chinese Foreign Office is spreading it's out-reach towards not just South Asia but to other regions as well; Latin America, Africa, Central Asia and Middle East. This also includes the Chinese media, tourism and education exchange programs which have unleashed the raw force of Chinese Soft image as being a stable and well-endowed state. Furthermore, the media outlets like CCTV, Xinhua News etc. have given an Eastern voice to international media to the otherwise Western oriented media as well.
In Pakistan, with CPEC—the mega project which gave way to a new age of economic prosperity and development within Pakistan—the utility of Soft Power is clearly seen, in highly positive terms that is. There is a people-people, cultural, linguistic and educational affinity which Pakistan has come to have with China as a result of this soft power diplomacy. The airings of Chinese dramas, celebration of Chinese New Year, cultural exchange programs for the youth are just few examples where Pakistan is also utilizing this diplomacy as it gives Pakistani people a chance to experience China first-hand. From the year 2015-2017, according to many statistics, a countless number of Pakistani students and academics have gone to experience the Chinese education system via scholarships which promote positive relations between the two states.
What makes this endeavour interesting is that keeping up with this; China has not forsaken its military, strategic or political ties with Pakistan. It is keeping the military and strategic trade close as well as aiding Pakistan in the infrastructural and communication development. While keeping all this in its interest, China has also overcome the bridge between the less hard-core factors; the people-people communications, the culture etc.
Perhaps it acknowledges the fact that one of the default factors in Pak-US relations was the lack of Soft Power on time. There was the usage of cultural diplomacy by the US but there was a lack of positive imagining and people-people contact. This was further weakened by the drone strikes and the operations carried out by their forces. Chinese Policy Makers are keen on under-cutting these negative fringes and focus on the positive one, even while keeping the strategic discourse of Pak-China relations.
This works well for Pakistan as it is playing its cards right because it seems that the Pakistani Policy Makers have finally understood that by opening this gate, more Chinese companies will be willing to invest in Pakistan. The example of Huawei is pertinent in this case; while it is a multi-million dollar endeavour, on a social forum it serves as something far more than a technological and economical enterprise and goes on to connect people. Over only a few years, it has become one of the best cellular companies in Pakistan. This basically means that Huawei has become an outlet which is beneficial for Pakistanis as it is a company generating jobs for the people and the telecom sectors.
In one way, the Soft Power diplomacy by both states is perhaps the best way to secure the success of CPEC. This project, if relies solely on economics and the bigger principles of liberal ideals, while ignoring the other channels, can virtually meet stagnation. With other actors and entities being keen to disrupt this project in terms of politics and strategy, Soft Power diplomacy safeguards it because it builds a deeper internal connection.
Civilizationism vs the Nation State
Many have framed the battle lines in the geopolitics of the emerging new world order as the 21st century's Great Game. It's a game that aims to shape the creation of a new Eurasia-centred world, built on the likely fusion of Europe and Asia into what former Portuguese Europe minister Bruno Macaes calls a "supercontinent."
For now, the Great Game pits China together with Russia, Turkey and Iran against the United States, India, Japan and Australia. The two camps compete for influence, if not dominance, in a swath of land that stretches from the China Sea to the Atlantic coast of Europe.
The geopolitical flashpoints are multiple. They range from the China Sea to Afghanistan, Pakistan, Syria, Turkey, Iran, and Central European nations and, most recently, far beyond with Russia, China and Turkey supporting embattled Venezuelan president Nicolas Maduro.
On one level, the rivalry resembles Risk, a popular game of diplomacy, conflict and conquest played on a board depicting a political map of the earth, divided into forty-two territories, which are grouped into six continents. Multiple players command armies that seek to capture territories, engage in a complex dance as they strive for advantage, and seek to compensate for weaknesses. Players form opportunistic alliances that could change at any moment. Potential black swans threaten to disrupt.
Largely underrated in debates about the Great Game is the fact that increasingly there is a tacit meeting of the minds among world leaders as well as conservative and far-right politicians and activists that frames the rivalry: the rise of civilisationalism and the civilizational state that seeks its legitimacy in a distinct civilization rather than the nation state's concept of territorial integrity, language and citizenry.
The trend towards civilisationalism benefits from the fact that 21st century autocracy and authoritarianism vests survival not only in repression of dissent and denial of freedom of expression but also maintaining at least some of the trappings of pluralism that can include representational bodies with no or severely limited powers, toothless opposition groups, government-controlled non-governmental organizations, and degrees of accountability.
It creates the basis for an unspoken consensus on the values that would underwrite a new world order on which men like Xi Jinping, Vladimir Putin, Recep Tayyip Erdogan, Victor Orban, Mohammed bin Salman, Narendra Modi and Donald Trump find a degree of common ground. If anything, it is this tacit understanding that in the shaping of a new world order constitutes the greatest threat to liberal values such as human and minority rights. By the same token, the tacit agreement on fundamental values reduces the Great Game to a power struggle over spheres of influence and the sharing of the pie as well as a competition of political systems in which concepts such as democracy are hollowed out.
Intellectually, the concept of civilisationalism puts into context much of what is currently happening. This includes the cyclical crisis over the last decade as a result of a loss of confidence in leadership and the system; the rise of right and left-wing populism; the wave of Islamophobia and increased anti-Semitism; the death of multi-culturalism with the brutal crackdown on Turkic Muslims in Xinjiang as its most extreme expression; the Saudi and Russian alliance with ultra-conservative Christian groups that propagate traditional family values; and Russian meddling in Western elections.
Analysts explained these developments by pointing to a host of separate and disparate factors, some of which were linked in vague ways. Analysts pointed among others to the 2008 financial crisis, jihadist violence and the emergence of the Islamic State, the war in Syria, and a dashing of hope with the rollback of the achievements of the 2011 popular Arab revolts. These developments are and were at best accelerators not sparks or initiators.
Similarly, analysts believed that the brilliance of Osama Bin Laden and the 9/11 attacks on New York's World Trade Towers and the Pentagon in Washington was the killing of multi-culturalism in one fell and brutal swoop. Few grasped just how consequential that would be. A significant eye opener was the recent attack on the mosques in Christchurch. New Zealand much like Norway in the wake of the 2012 attacks by supremacist Andre Breivik stands out as an anti-dote to civilisationalism with its inclusive and compassionate response.
The real eye-opener, however, was a New Zealand intelligence official who argued that New Zealand, a member of the Five Eyes intelligence alliance alongside the United States, Britain, Australia and Canada, had missed the emergence of a far or alt-right that created breeding grounds for violence because of Washington's singular post-9/11 focus on what popularly is described as Islamic terrorism. That remark casts a whole different light on George W. Bush's war on terror and the subsequent war against the Islamic State. Those wars are rooted as much in the response to 9/11, the 7/7 London attacks and other jihadist occurrences as they are in witting or unwitting civilisationalism.
"The global war on terror has become a blueprint for violence against Muslims. When there isn't a shooting at a mosque, there's a drone strike in Somalia. When one Friday prayer goes by without incident, an innocent Muslim is detained on material support for terrorism charges or another is killed by law enforcement. Maybe a baby is added to a no-fly list," said human rights activist Maha Hilal. Scholars Barbara Perry and Scott Poynting warned more than a decade ago in study of the fallout in Canada of the war on terror that "in declining adequately to recognize and to act against hate (crimes), and in actually modelling anti-Muslim bias by practicing discrimination and institutional racism through "'ethnic targeting,' 'racial profiling,' and the like, the state conveys a sort of ideological license to individuals, groups and institutions to perpetrate and perpetuate racial hatred."
The same is true for the various moves in Europe that have put women on the frontline of what in the West are termed cultural wars but in reality are civilizational wars involving efforts to ban conservative women's dress and endeavours to create a European form of Islam. In that sense Victor Orban's definition of Hungary as a Christian state in which there is no room for the other is the extreme expression of this trend. It's a scary picture, it raises the spectre of Samuel Huntington's clash of civilizations, yet it is everything but.
Fact is that economic and geopolitical interests are but part of the explanation for the erection of a Muslim wall of silence when it comes to developments in Xinjiang, the Organization of Islamic Countries' ability to criticize the treatment of Muslim minorities in various parts of the world but praise China for its policy, Israeli Prime Minister Benyamin Netanyahu's alliance with a man like Victor Orban and his joining the right-wing chorus that has turned Jewish financier and philanthropist George Soros into a bogeyman or the rise of militant, anti-Muslim Buddhism and Hinduism. In fact, the signs of this were already visible with the alliance between Israel and the evangelists who believe in doomsday on the Day of Judgement if Jews fail to convert to Christianity as well as the recent forging of ties between various powerful Islamic groups or countries like Saudi Arabia and the UAE and the evangelist movement.
Civilisationalism is frequently based on myths erected on a falsification and rewriting of history to serve the autocrat or authoritarian's purpose. Men like Trump, Orban, and Erdogan project themselves as nationalist heroes who protect the nation from some invading horde. In his manifesto, Brenton Tarrant, the perpetrator of the Christchurch attacks, bought into the notion of an illusionary invader. Muslims, he wrote, "are the most despised group of invaders in the West, attacking them receives the greatest level of support."
He also embraced the myths of an epic, centuries-long struggle between the white Christian West and Islam with the defeat of the Ottomans in 1683 at the ports of Vienna as its peak. Inscribed on Tarrant's weapons were the names of Serbs who had fought the Ottomans as well as references to the battle of Vienna. To Tarrant, the Ottomans' defeat in Vienna symbolized the victory of the mythical notion of a world of inviolable, homogeneous nations. "The idea that (medieval societies) are this paragon of unblemished whiteness is just ridiculous. It would be hilarious if it weren't so awful," said Paul Sturtevant, author of The Middle Ages in the Popular Imagination.
Much like popular perception of the battle for Vienna, Tarrant's view of history had little relation to reality. A multi-cultural empire, the Ottomans laid siege to Vienna in cooperation with Catholic French King Louis XIV and Hungarian Protestant noble Imre Thokoly as well as Ukrainian Cossacks. Vienna's Habsburg rulers were supported not only by Polish armies but also Muslim Tartar horsemen. "The Battle of Vienna was a multicultural drama; an example of the complex and paradoxical twists of European history. There never has been such a thing as the united Christian armies of Europe," said historian Dag Herbjornsrud. Literary scholar Ian Almond argues that notions of a clash of civilizations bear little resemblance to the "almost hopelessly complex web of shifting power-relations, feudal alliances, ethnic sympathies and historical grudges" that shaped much of European history. "The fact remains that in the history of Europe, for hundreds of years, Muslims and Christians shared common cultures, spoke common languages, and did not necessarily see one another as 'strange' or 'other,'" Almond said.
That was evident not only in the Battle of Vienna but also when the Ottomans and North Africa's Arab rulers rallied around Queen Elizabeth I of England after the pope excommunicated her in 1570 for breaking with Catholicism and establishing a Protestant outpost. Elizabeth and her Muslim supporters argued that Protestantism and Islam were united in their rejection of idol worship, including Catholicism with its saints, shrines and relics. In a letter in 1579 to Ottoman sultan Murad III, Elizabeth described herself as the "most mighty defender of the Christian faith against all kind of idolatries." In doing so, she sought to capitalize on the fact that the Ottomans had justified their decision to grant Lutherans preferred commercial treatment on the basis of their shared beliefs.
Similarly, historian Marvin Power challenges the projection of Chinese history as civilizational justification of the party leader's one-man rule by Xi Jinping and Fudan University international relations scholar Zhang Weiwei. Amazon's blurb on Zhang's bestselling The China Wave: Rise of the Civilizational State summarizes the scholar's rendition of Xi Jinping's vision succinctly: "China's rise, according to Zhang, is not the rise of an ordinary country, but the rise of a different type of country, a country sui generis, a civilizational state, a new model of development and a new political discourse which indeed questions many of the Western assumptions about democracy, good governance and human rights." The civilizational state replaces western political ideas with a model that traces its roots to Confucianism and meritocratic traditions.
In his sweeping study entitled China and England: The Preindustrial Struggle for Justice in Word and Image, Powers demonstrates that Chinese history and culture is a testimony to advocacy of upholding individual rights, fair treatment, state responsibility to its people, and freedom of expression rather than civilisationalism, hierarchy and authoritarianism. Powers extensively documents the work of influential Chinese philosophers, writers, poets, artists and statesmen dating back to the 3rd century BC who employed rational arguments to construct governance systems and take legal action in support of their advocacy. Powers noted that protection of free speech was embedded in edicts of the Han Emperor Wen in the second century BC. The edicts legitimized personal attacks on the emperor and encouraged taxpayers to expose government mistakes. The intellectuals and statemen were the Chinese counterpart of contemporary liberal thinkers.
In a lot of ways, Russia and the Russian Orthodox Church have understood the utility of civilisationalism far better than others and made it work for them, certainly prior to the Russian intervention in Syria. At a gathering several years before the intervention, Russia achieved a fete that seemed almost unthinkable. Russia brought to the same table at a gathering in Marrakech every stripe of Sunni and Shiite political Islam.
The purpose was not to foster dialogue among the various strands of political Islam. The purpose was to forge an alliance with a Russia that emphasized its civilizational roots in the Russian Orthodox Church and the common values it had with conservative and ultra-conservative Islam. To achieve its goal, Russia was represented at the gathering by some of its most senior officials and prominent journalists whose belief systems were steeped in the values projected by the Church. To the nodding heads of the participating Muslims, the Russians asserted that Western culture was in decline while non-Western culture was on the rise, that gays and gender equality threaten a woman's right to remain at home and serve her family and that Iran and Saudi Arabia should be the model for women's rights. They argued that conservative Russian Orthodox values like the Shariah offered a moral and ethical guideline that guarded against speculation and economic bubbles.
The Trump administration has embarked on a similar course by recently siding in the United Nations Commission on the Status of Women with proponents of ultra-conservative values such as Saudi Arabia, Bahrain, Iraq and several African countries. Together they sought to prevent the expansion of rights for girls, women, and LGBT people and weaken international support for the Beijing Declaration, a landmark 1995 agreement that stands as an internationally recognized progressive blueprint for women's rights.
The US position in the commission strokes with efforts by conservative Christians to reverse civilizational US courts decisions in favour of rights for women, minorities, members of the LGBT community, Muslims and immigrants and refugees. It is what conservative historian and foreign policy analyst Robert Kagan describes as the war within traditionally liberal society. It is that civilizational war that provides the rationale for Russian meddling in elections, a rational that goes beyond geopolitics. It also explains Trump's seeming empathy with Putin and other autocrats and authoritarians.
The US alignment with social conservatives contributes to the rise of the civilizational state. Putin's elevation of the position of the church and Xi's concentration of absolute power in the Communist Party strengthens institutions that symbolize the rejection of liberal values because they serve as vehicles that dictate what individuals should believe and how they should behave. These vehicles enable civilisationalism by strengthening traditional hierarchies defined by birth, class, family and gender and delegitimizing the rights of minorities and minority views. The alignment suggests that the days were over when Russian foreign minister Sergei Lavrov trumpeted that the West had lost "its monopoly on the globalization process" because there was a "market of ideas" in which different "value systems" were forced to compete.
Similarly, conservative American author Christopher Caldwell asserted that Orban's civilizational concept of an authoritarian Christian democracy echoed the kind of democracy that "prevailed in the United States 60 years ago" prior to the civil rights movement and the 1968 student protests. Orban's Hungary epitomizes the opportunism that underlies the rise of the civilizational state as a mechanism to put one's mark on the course of history and retain power. In Orban's terms, civilizational means not Christianity as such but those Christian organizations that have bought into his authoritarian rule. Those that haven't are being starved of state and public funding.
Civilisationalism's increased currency is evident from Beijing to Washington with stops in between. Trump's and Steve Bannon, his former strategy advisor's beef with China or Russia is not civilizational, its about geopolitical and geo-economic power sharing. In terms of values, they think in equally civilizational terms. In a speech in Warsaw in 2017, Trump declared that "the fundamental question of our time is whether the west has the will to survive" but assured his audience that "our civilization will triumph." Bannon has established an "academy for the Judeo-Christian west" in a former monastery in the Italian town of Collepardo. The academy intends to groom the next generation of far-right populist politicians.
It is initiatives like Bannon's academy and the growing popularity of civilizational thinking in democracies, current and erstwhile, rather than autocracies that contribute most significantly to an emerging trend that transcends traditional geopolitical dividing lines and sets the stage for the imposition of authoritarian values in an emerging new world order. Interference in open and fair elections, support for far-right and ultra-conservative, family-value driven Western groups and influence peddling on both sides of the Atlantic and in Eurasia at large by the likes of Russia, China and the Gulf states serve the purpose of Bannon and his European associates.
Civilizationalists have put in place the building blocks of a new world order rooted in their value system. These blocks include the Shanghai Cooperation Organization (SCO) that groups Russia, China, Kazakhstan, Kyrgyzstan, Tajikistan and Uzbekistan. The grouping is centred on the Chinese principle of non-interference in the sovereign affairs of others which amounts to support for the region's autocratic regimes. The SCO's Tashkent-based internal security coordination apparatus or Regional Antiterrorist Structure (RATS) has similarly adopted China's definition of the "three evils" of terrorism, extremism, and separatism that justifies its brutal crackdown in Xinjiang.
Proponents of the civilizational state see the nation state and Western dominance as an aberration of history. British author and journalist Martin Jacques and international relations scholar Jason Sharman argue that China's history as a nation state is at best 150 years old while its civilizational history dates back thousands of years. Similarly, intellectual supporters of Modi's Bharatiya Janata Party (BJP) project India as a Hindu-base civilization rather than a multi-cultural nation state. Modi's minister of civil aviation, Jayant Sinha, suggests that at independence, India should have embraced its own culture instead of Western concepts of scientific rationalism. Talking to the Financial Times, Sinha preached cultural particularism. "In our view, heritage precedes the state… People feel their heritage is under siege. We have a faith-based view of the world versus the rational-scientific view."
Arab autocracies like Saudi Arabia, the United Arab Emirates and Egypt have stopped short of justifying their rule in civilizational terms but have enthusiastically embraced the civilizational state's rejection of western notions of democracy and human rights. One could argue that Saudi Arabia's four decade long global propagation of ultra-conservative strands of Islam or the UAE effort to mould an Islam that is apolitical and adheres to the principle of obedience to the ruler is civilizational in nature.
Islamic law scholar Mohammed Fadel argues that one reason why Arab autocracies have not overtly embraced civilisationalism even though they in many ways fit the mould is the absence of a collective memory in post-Ottoman Arab lands. To explicitly embrace civilisationalism as a concept, Arab states would have to cloak themselves in the civilizational mantle of either pan-Islam or pan-Arabism, which in turn would require regional integration. One could argue that the attempt by Saudi Arabia and the UAE to impose their will on the Middle East for example with the boycott of Qatar is an attempt to create a basis for a regional integration that they would dominate.
The rise of the civilizational state with its corporatist traits raises the spectre of a new world order whose value system equates dissent with treason, views an independent press as the 'enemy of the people' and relegates minorities to the status of at best tolerated communities with no inherent rights. It is a value system that enabled Trump to undermine confidence in the media as the fourth estate that speaks truth to power and has allowed the president and Fox News to turn the broadcaster into the United States' closest equivalent to state-controlled television. Trump's portrayal of the media as the bogeyman has legitimized populist assaults on the press across the globe irrespective of political system from China and the Philippines to Turkey and Hungary. It has facilitated Prince Mohammed's effort to fuse the kingdom's ultra-conservative interpretation of Islam with a nationalist sentiment that depicts critics as traitors rather than infidels.
In the final analysis, the tacit understanding on a civilisationalism-based value system means that it's the likes of New Zealand, Norway and perhaps Canada that are putting up their hands and saying not me instead of me too. Perhaps Germany is one of the countries that is seeking to stake out its place on a middle ground. The problem is that the ones that are not making their voices heard are the former bastions of liberalism like the United States and much of Europe. They increasingly are becoming part of the problem, not part of the solution.
Edited remarks at Brookings roundtable in Doha