Emerging Diplomatic Trends: Diplomatic Fads for Solutions for Future Problems?
High-profile political events and issues have many scholars, practitioners, and observers wondering how diplomatic approaches can be better crafted for today's world which is full of new threats and problems.
Track II and Track III approaches to diplomacy have been the most successful when traditional diplomacy has failed. There have been new and numerous attempts to develop new approaches to combat the long-last problems such as ethnic tension, extremism, promoting economic growth, and raising awareness on global crises. Developing new diplomatic approaches for global development has been the hardest. Some of the emerging diplomatic trends have potential to solve problems, but can they really guarantee results or are they diplomatic fads that will go out of style as the diplomatic community is faced with more complex challenges?
Track II and Track III approaches to conducting negotiations and reaching peace have become increasingly popular as many view regional and global institutions such as the European Union (EU) and the United Nations (UN) ineffective as the organizations are too big and do not represent those struggling with most of the world's issues—Africa and the Middle East. Elements of Track II can be seen in many conflicts as governments have begun to negotiate with opposition groups to reach a decision instead of the internationally recognized governments. An example of this would be the Syrian National Council which has provided to be a better alternative and avenue for peace than the regime of Bashar Al-Assad.
Track III diplomacy is more focused on grassroots efforts and are what most informal diplomatic initiatives are categorized. Track III diplomacy typically includes local professionals, community activists, local clergy, organizers of grassroots NGOs. Track III efforts focus on reducing prejudice, stopping the cycles of violence and retribution, and attending to immediate needs of refugees and IDPs and building broad-based reconciliation processes.   Track III diplomatic efforts are ran by small groups or by individuals under an idea which is to bring peace by building relationships overtime, not necessarily under a concrete and established social movement or a global development campaign.
The emerging diplomatic trends are a way to incorporate existing social trends into the diplomatic and peace making process. The use of social media, television, and culture make certain international causes more appealing to the world's younger and more diverse groups. This increasingly includes also what prof. Anis Bajrektarevic calls 'datafication of human behavior (meta-data hovering) for the sake of timely and precise economic or political risk analysis'. (1) Many organizations have been highly successful in meeting global and diplomatic challenges by using media.
Fashion diplomacy is an emerging trend that has been in existence for 20 years, but has come to the forefront due to it successes. The NGO, Fashion for Development, uses fashion as a way to create businesses and to bridge cultural gaps. With support from the UN, Fashion for Development or (F4D), has global initiatives active on multiple continents ranging from Afghanistan to Egypt to the United States in the key focus areas of: production/trade, promotion, skills/training, health and education. The group also seeks to reach the Millennium Development Goals (MDGs) of fighting poverty through creating entrepreneurial opportunities, sustainable economic growth, promoting gender equality, and enriching and empowering the lives of women around the world. The group's mission according to their website is "to harness the power of the fashion and beauty industries and implement creative strategies for sustainable economic growth and independence for communities worldwide through the Expression of Fashion."(2) The fashion industry has come under harsh scrutiny for "fast fashion," and for allowing workers to work in deplorable conditions; these items made under poor labor conditions are for export. F4D focuses on local garment making that is distributed locally. F4D is also focused on reaching the UN's MDGs by developing economic solutions and how to make the fashion industry safer for garment workers and for the environment.
Sport diplomacy has been somewhat of a staple in American diplomatic techniques as the U.S. has used culture and sporting figures/ideas to improve diplomatic relations. Football (or soccer) diplomacy is aimed at reducing ethnic ties between ethnic and social groups and Secretary of State Kerry has called football a "very strong language." (3) Football around the world is very much a unifying sport and the main sport in Europe, Africa, and one of the more popular sports in Asia. Football also creates a transnational society where international cultural exchanges are possible. Through soccer diplomacy, China developed better relations with African countries. China's so-called "Stadium Diplomacy" has allowed China to invest in the infrastructure of African countries such as Angola, Gabon, and Equatorial Guinea by building soccer stadiums.(4) Gabon received, "40,000 capacity stadium built by the Shanghai Construction Group" and was entirely funded by China. (5) The stadiums are a symbolic reminder of Chinese assistance and illustrate China's diverse aid programs that are more than loans, military aid, and support for leaders and democracy as compared to "traditionally Western forms of aid such as loans that specify the proper usage of funds or require certain democratic reforms." (6) They are focused on rebuilding parts of the country that can be used to promote a country and increase its participation in a region.
Basketball diplomacy was also a mildly successful form of diplomacy as Dennis Rodman, a former American basketball team play for the Chicago Bulls, was granted unprecedented access into North Korea (or the Hermit Kingdom) and unprecedented access to North Korea's leader, Kim Jong Un (KJU). Rodman was the only American to met KJU and the American diplomatic "community pressured Rodman to play diplomat—Rodman refused. Rodman, in his "diplomatic capacity, asked KJU to do him a "solid" and release Kenneth Bae.(7) Kenneth Bae was finally released in early November 2014. To say that Dennis Rodman had improved U.S.-North Korea relations is short-sighted as North Korea has lashed out calling the US a racist country in defense of itself after a UN resolution was approved referring North Korea leader to the International Criminal Court for its gross human rights violations.
Digital Diplomacy has become a method of choice as social media has become part of the diplomatic community's repertoire. Social media thus has provided countries with more information to solve social problems.   Populations in conflict areas use social media to drum up support, organize protests, communicate, and inform the world know of events in their countries as their media is subjected to blackouts and censorship. A successful example of this would be the Arab Spring protests in Egypt and the EuroMaidan protests in the Ukraine. Digital diplomacy has brought world leaders to the United States such as former Russian President Dmitry Medvedev visited Silicon Valley to gain inspiration for Russia's own Silicon Valley in Skolkovo in hopes of boosting the Russian economy through innovation and technology investments. This was part of the public diplomacy effort to forge a U.S.-Russian "reset." These efforts were mildly successful until the re-election of Vladimir Putin which saw the re-emergence of a more assertive Russia. Social media engages those in the diplomatic community, and builds stronger relationships between the diplomatic community, technology, and academic firms and institutions respectively. The Government of Sweden set up the Stockholm International Initiative on Digital Diplomacy to address these issues and for state actors to stay connected to their people. A broader understanding of digital diplomacy is using the internet to achieve diplomatic goals.
Social media campaigns are highly effective in generating media coverage, raising awareness of an issue or issues, and pressuring governments. Social media also plays a large role in human rights monitoring to track violations in otherwise closed countries and to provide news alternative to the often state-owned news outlets which are heavily restricted and peddle state propaganda. However, social media has its weakness such as whether the information is accurate, determining validity sources and reducing anonymity, and is reliant on cell and internet networks in often underdeveloped countries or countries that have wobbly infrastructures.
Due to technology and complex crises, nontraditional diplomatic efforts are becoming the norm. The diplomatic, stabilization, and peacekeeping communities are looking to NGOs, cultural exchanges and other forms of cultural diplomacy to rebuild communities after conflict. The globalized community is also looking for ways to improve governance. Due to the corruption of many countries that are experiencing, approaches that incorporate tools to increase transparency, responsibility, accountability, civic participation and responsiveness are sought after and accepted. Maintaining freedom of speech and press is paramount to preserving good governance and explains the uproar over social media blackouts in semi-authoritarian, authoritarian or autocratic administrations.
The United Nations can greatly benefit from these emerging diplomatic trends as the United Nations has a reputation for being broken and ineffective. As many programs are funded by the UN, the UN can use these approaches to its advantages and apply them to other areas of need. Many of these emerging trends are already based on known solutions that work such as empowering the most vulnerable, creating sustainable economic solutions, fostering cultural exchanges, and improving governance. These initiatives (and trends) are conducted on the unit level and the micro level and are financed by governments, non-governmental actors, and individuals making the fastest impact while encountering little bureaucracy and avoiding complicated politics.
These emerging trends cannot replace the larger institutions and larger governments that are able to assist in dire complex humanitarian emergencies such as the Ebola outbreak, the looming global threat of Islamic State and the refugee crisis caused by the Syrian civil war, and global hunger and malnutrition. Many of the non-traditional initiatives have been successful on a community-scale, but groups lack funding and manpower. Joint projects with Track II and Track III initiatives and larger institutions may be the key.  Fashion diplomacy may be undercut by the cheap textiles produced by Southeast Asia countries. Digital diplomacy is susceptible to government regulation such as media and social media blackouts which have occurred in Turkey, Egypt, and Venezuela during times of civil unrest and protests. Sport diplomacy is subjected to the whim of country, country involved and their motivations, social attitudes of that time and who is involved. The world may require nascent and untested approaches as older traditional forms of diplomacy have not met the expectations of countries and groups of people in need.
The role of social media in authoritarian leaders' nation branding and public diplomacy strategies
How can Erdogan's Facebook posts of him holding a baby or shaking hands enhance Turkey diplomatic relations? Why Chechnya strongman Ramzan Kadyrov constantly share photos on Instagram while cuddling animals or working out? Scholarly literature has thoroughly addressed the democratic potential of digital diplomacy as a tool both for citizens to streamline social protest and for national diplomatic services to mediate and multiply the messages to reach the wider masses. Nonetheless, a vacuum still exists on the examination of how digital diplomacy – as Aronczyk suggests – can provide authoritarian leaders with a new tool for engaging foreign public in  a "communication strategy […that] allows governments to better manage and control the image they project to the world."('Nation branding')
We will see – complementing the debate on how social media may serve as a tool of autocratic stability- how digital diplomacy may be an important tool in furthering a nation's foreign policy"especially for non-democratic regimes by enabling direct interaction and engagement with foreign publics.
As Hanson argued, the technologic changes involving public diplomacy gave politicians and national diplomatic services (NDS) "the opportunity to influence and speak directly and more frequently to large audiences".Nevertheless, such ability, alongside the capability to segment audiences may be a double-edged sword since it could boost 'Digital Bonapartism'– a populist rhetoric aimed at marginalizing the opposition and manipulate public opinion in a subtler manner – of authoritarian leaders.Hence, resorting also to empirical data provided by social media analytics, we will provide a snapshot of authoritarian governments' engagement and assertiveness in digital diplomacy.
Finally, it is worth recalling that the size and emotional preference of international online public determines to a good share the digital diplomatic strategies of non-democratic regimes.
Digital Diplomacy and Nation Branding
As Hocking and Melissen emphasized in their seminal work, "the propensity towards 'hype' in responding to technological change" alongside the tendency to resort to vague and amorphous conceptualizations provides little help in analysing 'diplomacy in the digital age'.
Accordingly, to shed light on the concept,we will define 'digital diplomacy' as "solving foreign policy problems using the internet", id est, as "conventional diplomacy through a different medium".On the one hand, some critics held that 'digital diplomacy' is not diplomacy but 'listening and dissemination'.Digital diplomacy is indeed a pivotal element of public diplomacy and traditional diplomacy latusensu, sharing with the latter mechanisms, networks and, most importantly, the task of promoting the States' interests at the international level.
Firstly, the growing usage of social media is instrumental for countries to achieve foreign policy goals while proactively managing their image and reputation abroad. Furthermore – enlarging Szondi's analysis of the relationship between public diplomacy and nation branding – we emphasize how digital diplomacy may also prove a useful tool in nation-branding without necessarily accounting for the full range of State's activities to further its image abroad. Nation branding activities through social media involve an effort to develop and spread "a national discourse for global context".Therefore, digital diplomacy may be deeply interweaved with 'public diplomacy': social media may be serve as the medium to convey messages to international audience, enhance a country's international image in a broader public diplomacy discourse.In fact, as Fouts argued, "for social media, virtual world and physical interactions […] are part of a broader tapestry of interactions that a country should employ to manage its brand".
Despite the capability of social media to disrupt the top-down political communication and their potential in harnessing countries' exposure to nation brand-damaging event,their use in diplomacy could bolster the legitimacy of authoritarian regime by framing the discourse and winning credibility among foreign public.
Authoritarian digital narratives: Liars and Outliers?
Unlike the Juan Linz's authoritarianism Idealtypus, modern 'competitive authoritarian regimes' resort to more subtle mechanisms of repression than their counterparts in authoritarian regimes: the engagement of foreign public through social media fits in a broader strategy aimed at winning credibility on the international stage, mainstreaming 'digital bonapartism'.
Therefore, framing the foreign policy discourse may help authoritarian regimes' credibility and boost relationships with third countries in the long run.Whereas several studies have underscored that leaders in democratic countries are more likely to adopt social media, nonetheless no further research has been carried out on the features of autocrats' use of social media to attain foreign policy purposes.
Moreover,the increasing involvement of Head of States' in digital diplomacy further shrinks the role of foreign ministries as gatekeepers for other government actors.
This phenomenon is particularly evident when contrasting the digital audiences of the most followed authoritarian leaders with that of the respective MFAs. (Ministry of Foreign Affairs)While MFAs are more prolific in delivering messages, their effectiveness in achieving visibility is limited. The claim that the "stimulus to centralization in foreign policy making […] is not evident in the case of digitization" may be revaluated when tackling authoritarian regimes.  In this form of government strong leaders may rely on their pivotal position to convey narratives aimed at offering the international public partisan explanation of complex events.
Twitter, thanks to its brevity and its intuitive interface quickly imposed has the most widely communication tool for diplomacy, allowing world leaders to broadcast short, poignant messages to millions of followers.These inherent features of social medias give leaders an edge: being the digital realm an 'emotional space', the rising prominence of emotional expression may clash with the diplomatic tradition with an international public increasing demand for emotional and visual connections.
Furthermore, as clearly shown in Table 1, the 'digital audience' of most-followed authoritarian leaders in every region is mainly located abroad, thus increasingly the value of Twitter as a tool for convey foreign policy messages and signals.
The data gathered clearly display a massive divide in terms of the number of followers among leaders –communicating through personal accounts – and their respective MFAs.
Furthermore, through social platforms leaders may tailor messages matching contrasting narratives to target different foreign constituencies: the sheer size of messages delivered by MFA accounts -acting as simple sounding boards –  may be instrumental in amplifying the leaders' messages spreading the 'official' narrative set up by the Head of State/Government. Faced with the need for addressing different audiences at different levels, authoritarian leaders are enhancing their effectiveness in delivering through different social platform, resulting more effective where the message is framed in an epigrammatic or visual manner (Twitter and Instagram, respectively) than the more 'discursive' Facebook posts.
Conclusion: Emotional Digital Diplomacy?
Digital modes of communication provide a new dimension and challenge to 'framing' issues". As Manor emphasizes, narratives may be particularly important in digital diplomacy since they offer a clear explanation of complex events.
We argued that the very issue of authoritarian leaders' engagement in social media concerns digital diplomacy's values as a powerful tool to expand soft power reach in public diplomacy".
Moreover, digital diplomacy offer a whole new device to convey narratives. The centralization trend allows leaders to play a crucial role in nation branding, in which the authoritarian structure enabling– as Surowiec has illustrated in his case-study – a "commitment to unification and synergy of collective identity projection [that] is hardly viable in any democratic political field".
Finally, the narrative storytelling framework of social media – characterised by 'the predominance of emotional content' – enables non-democratic leaders to resort to a full range of emotional solutions offered, exploiting the tailoring and timing of the communication.
In a radical overturn of social media promise of a more enlightened politics, as accurate information and effortless communication,digital tools represent nowadays a powerful device for spreading biased narratives and influencing the foreign public appealing to the emotional sphere. Therefore, digitally-empowered autocrats are increasingly carving themselves a niche in the 'attention economy' of international arena imitating and learning from digital diplomacy strategies of their democratic peers.
How national diplomatic missions are adapting to a fast-changing environment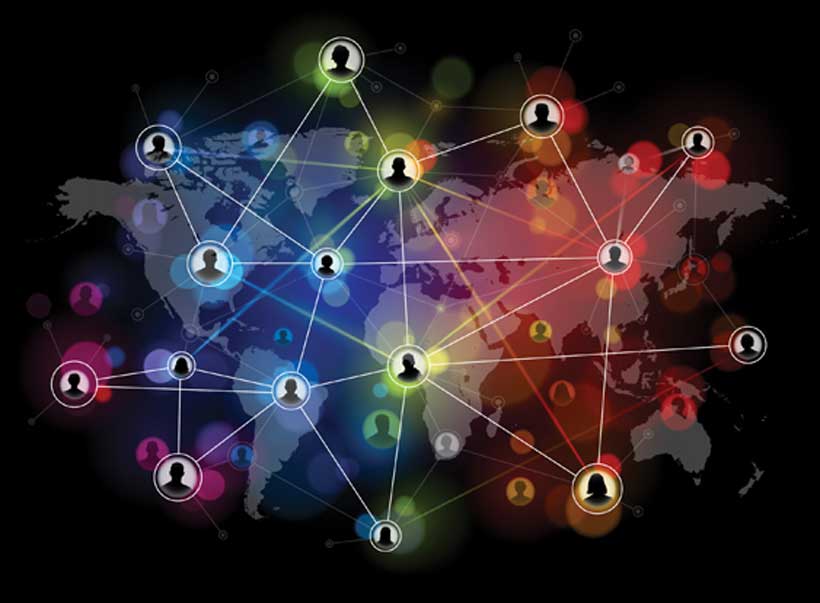 Diplomacy at a crossroads
The impact of technology in diplomacy cannot be overstated. If "twenty years ago, telegrams from embassies would arrive in paper form", in the past years an avalanche of technological breakthroughs forced diplomatic representations to adapt. Embassies are increasingly making use of social media platforms such as Facebook and Twitter, even if that embrace is still made with reluctance by practitioners. Moreover, the phenomenon of big data suggests that the role of diplomatic missions as 'gatherers' of information will be enhanced, provided national diplomatic systems make good use of the ever increasing amount of data available.
Even if it is still looked with suspicion by diplomats, the role of digital diplomacy paves the way for another important shift in diplomacy, which is the rise of non-state actors that "present a formidable challenge to state primacy in the diplomatic world". These new digital platforms give non-state actors a much easier way to reach and influence bothlocal and global audiences. Indeed, as Shaun Riordan puts it, "the sheer range of new actors – governmental and non-governmental – in international relations is truly staggering, as is their exponential growth".
All this comes at a time when domestic circumstances are also undergoing deep change. MFAs are increasinglypressuredto cut expenditure as many countries, particularly across Europe, seek to balance their public budgets. This has led to a rationalisation of costs where possible, often with allied countries deciding to pool their resources together. This has in turn set the scene for the rise of commercial diplomacy. Increasingly "governments encourage home firms to trade, as well as seeking to make their countries an attractive destination for foreign direct investment (FDI), research and development (R&D) and knowledge".
One example that seems to have attempted to meet all these new challenges was the period that Tom Fletcher spent as British Ambassador to Lebanon. The Ambassador chose to adopt a direct and informal communication style to reach out to his host country that included tweeting and blogging frequently. During his tenure, Mr Fletcher actively promoted trade between the United Kingdom and Lebanon by sponsoring several trade fairs and showcases of British products, while facilitating defence trade deals between the UK and Lebanon.
The impact seems to be have been highly positive. UK-Lebanon business doubled in the space of three years and the "Lebanese Armed Forces are now using British-supplied vehicles and a string of British-built watchtowers". The period of Mr Fletcher as UK Ambassador seems to suggest a new way of diplomacy-making, with added roles for the Ambassador: perhaps more informal in style, but undoubtedly with greater public exposure and a vocal promoter of the country on cultural and commercial terms.
"The news of my death have been greatly exaggerated": Diplomacy lives on
Despite all the changes and the lively discussion around the changes-in-waiting in the diplomatic world, it is worth pondering whether the excitement over the future of diplomatic missions is not without some hyperbole. After all, many of the novelties discussed are but means to the primary goals diplomatic missions have since time immemorial served: the advancement of a country's interests and the protection of its citizens abroad.
Moreover, as 'digital' as diplomatic representations may eventually become, the role of the embassy as a building is and will remain a potentially key instrument of a country's foreign policy. Here, the exile of Julius Assange in the Ecuadorian Embassy in London since 2012 provides a clear – if unlikely – example. After being accused of crimes of sexual nature in Sweden and declaring himself a political prisoner, Mr Assange was granted asylum by Ecuador. As at the time he was in London, he took refuge in the Ecuadorian Embassy in London, which he has not left since. Even if this is an admittedly unusual example, it nonetheless shows that embassies remain irreplaceable; indeed, diplomacy can never be fully uploaded onto a 'cloud'. When Tom Fletcher writes that the model diplomat in 2025 will not "see the embassy as a building, but as an idea", that idea cannot in any case be disassociated from the building itself.
Conclusion
Embassies will remain essential assets of a country's national diplomatic system. They retain replaceable function in terms of a country's power projection worldwide and in protecting its citizens abroad in emergency situations.
However, the tectonic shifts we are witnessing will force the structure of embassies to change radically. There is a multiplication of available information due to issues such as big data and the emergence of new digital platforms and social media networks. Thus, embassies are likely to be, in the words of Tom Fletcher, "managers" instead of "creators" of information when communicating with their national Foreign Offices.
Naturally, this is not a model that will necessarily fit the realities of all states in the world. First of all, there is a high degree of agency in the diplomacy envisioned by Mr Fletcher. Not all diplomats are or will ever be "authentic, flexible, connected and influential". Moreover, the economic, social and cultural particularities of each country will always define the priorities it sets out for its diplomatic representations to achieve. It thus follows that national diplomatic systems were always highly asymmetric among each other and will undoubtedly remain so – in number, size and scope. For instance, the United Kingdom has 226 diplomatic missions abroad; Estonia, at 45, has far less. Nevertheless, both countries have issues they will want their diplomatic missions to tackle, and both have political, economic and cultural agendas they will seek to project abroad. Those topics will often interact: Portugal's economy diplomacy agency AICEP's work in projecting the country as being at the forefront of digital innovation was certainly a key factor in convincing Egypt to buy Portugal's public administration innovation technologies. In this kind of synergies lies the key to overcoming the challenges diplomatic representation will face in the future.
Kofi Annan: A Humane Diplomat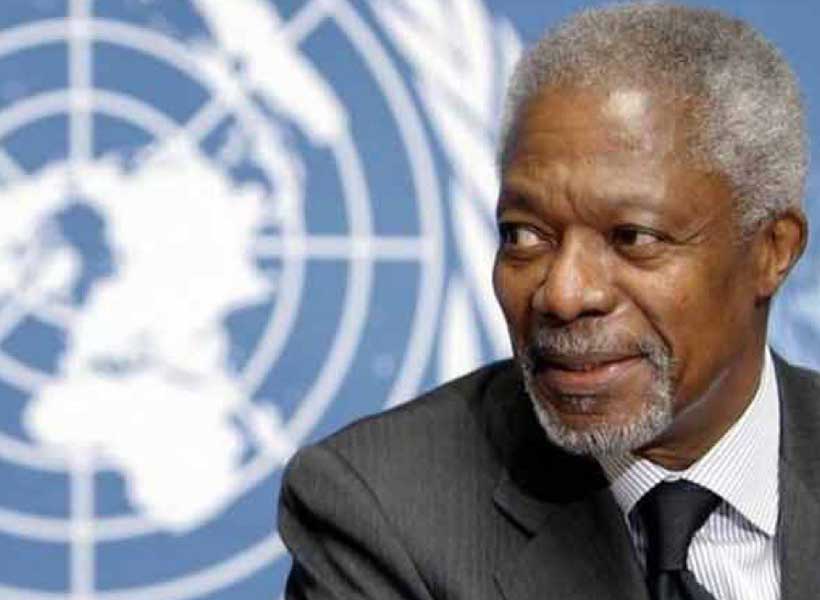 I was deeply shocked whenever I heard that Kofi Annan is no more. A noble peace laureate, a visionary leader, an intellectual and scholar, a 'global statesman'who led the United Nations two times as Secretary General will never be forgotten by the world. Especially, I cannot forget him. When I taught the United Nations to my students, his works always motivated me. I was a great fan of him. I regularly followed his write-ups, published in LinkedIn. I deeply admired his thoughts for the voiceless, marginalized people in theworld. Today, tens of thousands voiceless, powerless people in the world lost their ambassador.Its an irreparable loss to the world, particularly to the poor.In fact, there are very few people in the world, who talks, thinks about the poor. Annan is well known as a UN Secretary-General. I will not focus his works as Secretary General. RatherI intend to remember him through his writingsand speeches delivered around the world for a better, peaceful world.
Towards A Fairer, Peaceful World
If one goes through the writings of Kofi Annan, he always wrote and spoke for a fairer, for a more peaceful world. According to him, there are three pillars of a fairer, more peaceful world, i.e. sustainable development, peace and human rights. He contends that 'these pillars are interconnected and interdependent, for there can be no long-term security without development, and there can be no long-term development without security. And no society can long remain prosperous without the rule of law and respect for human rights' (Annan, May 13, 2015).He believed that if everyone comes forward in one way or another, then this fairer and peaceful world is possible to establish for everyone. In this regard, in a speech at Columbia University in 2015, Annan urged that 'I encourage each and every one of you, in your own way, to join our struggle for a fairer and more peaceful world'.He believed in cooperation rather than competition, believed in engagement rather than separation. He writes that 'My long experience has taught me that, whatever our background, what unites us is far greater than what divides us'.
Writings for the Poor, Voiceless People& Their Everyday Challenges
The last article that Annan published in LinkedIn was about Snakebiteon June 28, 2018. Annan urged that snakebites need to be addressed seriously by the world community as a public health crisis which is highly neglected in the world arena. He mentioned that it is poor people who become affected by snakebites and thus it is still neglected by the world community. But in terms of significance, in the piece, he mentions that 'snakebite kills between 81,000 and 138,000 people globally every year, with many more suffering lasting mental and physical impairments. By comparison, the mosquito-borne Dengue fever claims roughly 20,000 lives annually worldwide. Despite its huge impact, snakebite is the biggest public health crisis you have likely never heard of. To date, it has been largely overlooked'. He concludes his piece by urging that 'By working together to tackle snakebite, we can save the lives of tens of thousands of our fellow human beings in some of the poorest and most marginalised parts of our world'.
He strongly raised his voice against the genocide of Rohingyas. Notably, if the Myanmar government would follow the suggestions given by the Kofi Annan commission led by him, then, the world would not witness today's Rohingya genocide. To resolve the global refugee crisis, Annan questioned that why are only poor countries taking refugees? Why not the developed one? He identifies that 'Yet the sad truth is that for many, especially in the prosperous Global North, refugees have slipped from the minds of citizens. When they do appear, it's often because of irresponsible political rhetoric designed to stoke fears rather than foster genuine debate. Quasi-populist politicians have all too often exploited these fears — when what is needed is responsible leadership shaped by facts, principles and values' (Annan, June 27, 2017).
In a speech given on 25 June 2018 at the World Meteorological Organisation in Geneva, Switzerland, Annan talks about the water challenge that the world faces and its solutions. Annan points out that 'Water scarcity currently affects more than 40% of the global population, and this figure is projected to rise. Millions of people, most of them children, die every year from diseases linked to poor hygiene and unsafe water. Climate change is adding to these pressures: in water-scarce regions, the increasing and competing demands for water are leading to instability, forced migration and conflict'. Against this backdrop, he urges the worldto take effective actions immediately. In the speech, he emphasizes that 'Water is critical for human health, food security, the environment, stability and prosperity; we therefore have to put water at the core of all of our peace and development efforts' (Annan, June 25, 2018).
Dreaming for poverty, hunger and malnutrition free world
Kofi Annan dreamed for a hunger-free world. Notably, he significantly contributed to the UN Millennium Development Goals, consisting of eight ambitious goals. He writes that '[t]he first goal — to cut extreme poverty and hunger in half by 2015 — was especially important to me, because it was crucial to achieving all the others. Talk led to action, and action to results. Between 2000 and 2015, nearly every African country improved childhood nutrition, especially in reducing stunted growth caused by malnutrition' (Annan, March 20, 2018).
Annan links stability and peace with food security. He writes that 'we need to recognise that stability and peace are necessary conditions for agricultural development, food security and the long-term sustainability of food systems.In parts of the Sahel and the Horn of Africa, millions of people are at risk of starvation due to violent conflict, radical extremism and insecurity' (Annan, April 20, 2018). Thus, he reiterates on peace and stability in the world to achieve sustainable food security for all.In addition, Annan focuses on the nutritional aspects of food security which is very often overlooked by the policy world. According to him, 'Nutrition is one of the best drivers of development: it sparks a virtuous cycle of socio-economic improvements, such as increasing access to education and employment. Eradicating malnutrition is crucial to delivering on the Sustainable Development Goals' promise of "leaving no one behind" (Annan, March 20, 2018).
On January 29, 2018 he published an article on malnutrition in Africa in LinkedIn, titled 'Five Steps to End Malnutrition in Africa'.These steps are: 'both the public and private sector need to champion nutrition and mobilise more financial commitments on nutrition to deliver socio-economic and health returns; governments have to adopt a nutrition-sensitive lens to new policies; need to create new partnerships and promote solutions that come from all sectors – governments, the private sector, and civil society; need to make sure that we put in place a nutrition accountability mechanism; and finally a focus on data is critical to helping countries reduce malnutrition. Timely, relevant, and reliable data are essential to defining problems, diagnosing root causes, and making informed policy decisions' (Annan, January 29, 2018).In fact, he is quite optimistic to end malnutrition if 'sustained and bold leadership from every sector can be ensured'.
Annan emphasized the transformation of our food systems through delivering healthy diets in all communities and countries across the world (November 6, 2017). He warns to the world that 'Famines are the most visible signs of today's global nutrition emergency, but child stunting is an even bigger – and hidden – crisis that will stunt entire societies in the long term if not addressed' (November 6, 2017).
Creating positive changes in the world
Kofi Annan believed that it is possible to bring positive changes in the world though there are complex challenges like climate change, growing inequalities. For a positive change in the world, he makes three recommendations, i.e. to make sure that business does not forget the poorest; to build alliances and partnerships to increase equitable growth and opportunity for all; businesses need to ensure the decisions they make will deliver sustainable and ethical development (Annan, November 10, 2017). In this context, Annan writes: 'There are many challenges to overcome, but I am confident that through leadership, partnership, and vision, positive change is possible. So let us all start living up to this responsibility today and lay the foundation for a brighter tomorrow' (Annan, November 10, 2017).
Finally, it can be said that from politicians to practitioners, teachers to students, writers to journalists, businessman to general masses, all need to study Kofi Annan and his philosophy to make a fairer and a more peaceful world.In fact, a humane world is a crying need which needs to be realized by all stakeholders and materialized. And for the materialization, leadership crisis needs to be addressed as Annan has argued 'the world has a leadership crisis, not a knowledge crisis'. There is in fact, enough food for thought for the world.