Cocaine Will Survive Global Warming
The humble coca shrub has survived decades of efforts to eradicate it and global warming will not pose a greater challenge than that. Few cry for the cocaleros, isn't it?
Cocaine is the bane of law enforcement across the Americas. But both the drug and the coca farmers – known in Spanish as cocaleros – who cultivate the drug's source face the same threats as any other crop or product in our warming climate. Except that cocaine appears ready for the challenges.
The coca bush is the raw material for a lucrative and often-violent drug trade and the target of change, as cocaleros cut down forests in the Andean nations of Colombia, Peru and Bolivia to plant more of the shrubs.
But, while scientists have raised alarms about the potential threats climate change may pose to other tropical commodities like chocolate and coffee, little effort has been spent exploring what an era of rising temperatures could mean for coca. Most research in the past few decades has been aimed at finding new ways to kill it.
"There's the beginnings of a more open debate about drug policy in the Western Hemisphere and Latin America, but the question of coca cultivation remains very prickly," said John Walsh, a drug policy analyst at the Washington Office on Latin America, a U.S.-based think tank. "Obviously, because it's the raw material for cocaine, and cocaine remains if not pubic enemy No. 1, then pretty high on the list in most people's point of view."
In general, the coca belt is expected to be hotter and drier in the coming century. Average temperatures could rise by as much as 4 degrees Celsius (7.2º Fahrenheit) by 2100, the U.N.'s Intergovernmental Panel on Climate Change reported in late March. Areas closer to the equator are expected to get more rainfall, while those to the north and south are expected to get less. The glaciers of the tropical Andes are receding, and the ranges of many plants are shifting upward toward cooler, higher elevations, the IPCC noted.
But the coca bush is a tough plant, one that's likely to adapt to the expected changes, say several scientists who've studied cocaine.
"Coca is kind of unique, because it's got a very heavy wax cuticle, a layer on the leaves," said Charles Helling, a former soil chemist at U.S. Department of Agriculture who took part in American anti-drug efforts. "So that tends to protect it from water loss. It's a pretty hardy shrub. It's actually a lot hardier than a typical crop plant."
Neither the Drug Enforcement Agency nor the U.N. Office on Drugs and Crime nor the Inter-American Drug Abuse Control Commission, an arm of the Organization of American States, have examined the potential effects of climate change on the crop, representatives of those agencies said. UNODC spokeswoman Preeta Bannerjee said her agency uses satellites to monitor coca-growing areas, "but we don't measure the impact on the environment," she said.
Observers are already seeing a longer dry season in places like subtropical Peru, said Kenneth Young, a University of Texas geographer who has studied the country for more than 20 years. But he said coca already has adapted to as little as 500 mm, or 20 inches, of rainfall a year – about the same as Boulder, Colo. Mostly coca grows in areas that today receive between three and four times that amount.
"It's a wet, tropical forest plant, and making it a little bit drier is not going to dramatically change it," he said. And if coca bushes do dry up, the cocaleros are likely to seek out a variety "that's a little more robust."
And Helling said warming may not only do little to hurt the crop, it might open up more space to grow it at higher elevations. But on the whole, he predicted that climate change will be a wash when it comes to cocaine, as growers adapt to less rainfall by relying more on irrigation.
"I've seen some amazing, shall we say, agronomic setups down in Colombia particularly," said Helling, who worked for the State Department's anti-drug office in Colombia for three years after retiring from the USDA in 2007.
One coca farm he studied in Colombia was a former cattle ranch, "more of the kind of place where cacti were. But you could grow coca perfectly well if you irrigated it." And if warmer temperatures led to a higher risk of disease or insect infestation, "growers will undoubtedly use more chemicals to prevent it," he said.
Some indigenous South American populations still use coca for medicinal purposes – particularly in Bolivia, led by former cocalero Evo Morales. It's chewed or brewed into a tea, often offered to visitors struggling with the high altitude.
Under Morales, Bolivia has allowed limited, legal coca cultivation while cracking down on illicit crops. In June, UNODC reported that Bolivia's coca production shrank by 9 percent in 2013 and was down 26 percent in the past three years.
But though traditional uses persist, UNODC says most of the South American coca crop ends up as cocaine on the streets of Europe and North America, where it's long been a favored pick-me-up of the rich and the scourge of the inner-city poor.
Marshall Rancifer knows the latter well. He's a former crack cocaine addict who's now an anti-drug counselor and outreach director for the Atlanta nonprofit Someone Cares. His job involves seeking out current users and prostitutes who turn tricks to support their habits.
He doesn't think climate change will make a dent in the drug supply in Atlanta. But if it does, he says, watch out: Previous supply droughts have been ugly.
"It's happened before, when big shipments get busted or for whatever reason supply gets low," said Rancifer.
"Demand is always high, and then they start cutting the dope down" – diluting the product with anything from baking soda to baby laxative. The temptation to boost the adulterated drug's potency is high, he said.
"Sometimes they get very inventive and put other stuff in the dope, so you get the sense that you're not losing anything when you're getting high," he said. "That's where we start having a lot of overdose deaths."
And then there are the shootings.
"You see an uptick in violence because people are not getting the high that they expected," Rancifer said. Addicts get angry with dealers, who move in on rivals' corners, "and then you've got a drug turf war."
"Nothing good comes out of a shortage of dope when it comes to people using and selling," Rancifer said.
The money is likely to keep the cocaleros in business, even if it takes more effort to produce a crop. If someone's buying cocaine, someone will be growing coca, said Walsh, the drug policy analyst.
"The main driver is there is global demand, and it is fully a globalized transnational industry," he said. The United States and other countries have tried spraying herbicides on coca fields and encouraging Andean peasants to grow other crops, but coca "provides a better return than say, plantains," he added.
And if climate change hurts other sectors of the economy, it could drive more people to start growing coca. That's what happened in Bolivia in the 1980s, when the country's tin mining industry went bust: Miners and their families moved to the country's Chapare region and took up coca farming. It's easy to grow, can be cultivated several times a year and the market "almost comes to them," Walsh said.
But at this point, there's little that can be said authoritatively about how coca itself may fare. Helling, the retired USDA soil chemist, said that if climate change accomplished what decades of eradication efforts didn't, "nobody would be shedding any tears."
But if the weather did change enough to affect coca, he cautioned, "there are a host of legal crops we'll have to be worrying about more."
First published by the Daily Climate e-journal.
Global Environmental Governance and Biden's Administration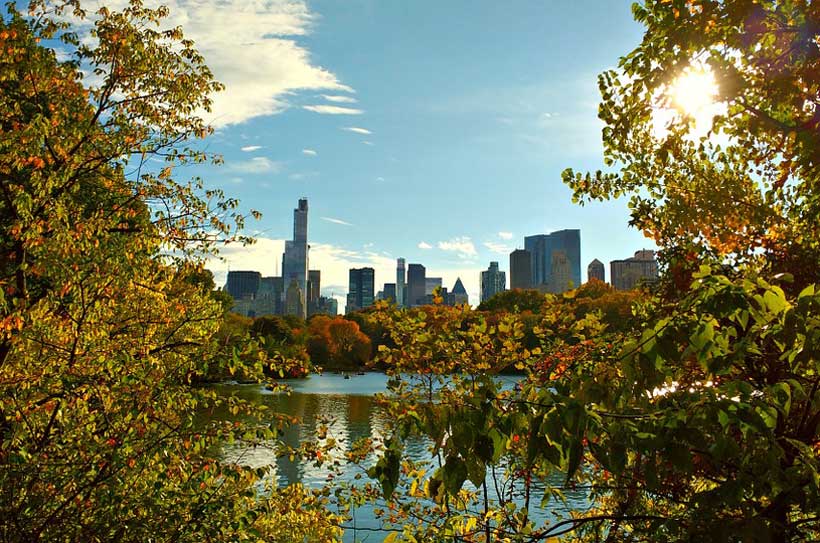 Being the largest emitter of greenhouse gas in the world, it is the responsibility of U.S to contribute expeditiously to manage the environmental issues at domestic and international level but the previous government, under the leadership of Trump, took back seat and reversed all the decisions of Ex-president Barack Obama to combat the climate change. Unlike this, New Elected President, Joe Biden, who is very enthusiastic and firm to fulfill all the promises regarding climate change which were done during the general election's campaign. Moreover, he views climate change a thwart to national security. One of the biggest achievements associated with Biden' administration regarding environmental issues is to bring U.S back into Paris Climate Accord and brought executive order'' Protecting Public Health and the Environment and Restoring science to tackle the climate crisis'' on the surface.
A flurry of changes to U.S environment policy is going to play a constructive role in global environmental governance under Biden administration. Even before elections, climate change was one of the top priorities and aimed to put the U.S on a path which leads towards '' Zero Net'' greenhouse gas emission. In the very early of His office days, He is very committed to deal with the climate change as they hosted '' Climate Day'' to introduce government climate centric approach to emphasize on the climate change. Biden administration also ordered to revoke a permanent issued for Keystone XL oil pipeline which trump issued for extraction of oil and energy which is dangerous to national ecosystem. In addition to this, they are also very active to promote US role to tackle the climate change at domestic and abroad. At domestic level, Biden's actions are speaking louder than the words as he has ascribed the climate crisis with a national emergency. At the time of his inauguration, Biden said: '' A cry for survival comes from the planet itself, a cry that can't be any more desperate or any clearer''. He also directed his cabinet to work on the policy of '' social carbon cost'' to measure the cost of actions and how costs will impact the climate change. He endeavors to control the climate change by keeping a strict eye on the big project's reviewing process before working under the National Environmental Policy Act which calculates the social costs of greenhouse gas emissions.
On international level, Biden has been striving to improve the spoil image shaped by the previous government regarding global environmental governance as he has declared to rejoin the Paris Climate accord which would help to reduce the greenhouse gas emission. In the result of this action, Biden was welcomed by the General Secretary of the United Nations and French Prime Minister Emmanuel Macron by saying '' Welcome Back to the Paris Agreement''. Moreover, Biden Administration is very determined to convene a global climate summit on the earth day to encourage leaders to align themselves with scientist to alleviate the impacts of climate change. On international forums, US need to cooperate and compel the economic trade partner to take actions to combat with climate crisis. One of the essential steps taken by the Biden administration is to manage the climate refugees which aim to make strategies to compensate the climate affected migrants.
The thin majority of democratic in the senate does not only limit the possibility for Biden to achieve climate change reforms along strong anti-climate lobbyist business group who are inimical to the reforms particularly relevant to vehicle, power plants and oil and gas drilling industries. Without new climate legislation from congress, it would be not an easy task to implement the climate agenda across the borders. The vocal resistance comes from the coal production sectors which result in burning of fossil fuels and caused of greenhouse gas emissions. Whereas, few sectors are opposing the agenda there are also companies specially electrical vehicles are exclusively offering assistance to Biden for the sustainable development. Undoubtedly, environmental organizations and scientists community applauded the Biden decisions but few business groups have also filed a lawsuit against Biden to not stop the new permit for oil and gas drilling. There are also concerned raised by the community that climate actions will delete many jobs and cause of upsurge in unemployment percentage across the federation.
It is very evident from the ambitions of Biden's action regarding climate crisis that he is very interesting to mitigate and curb the climate change but it will require highly comprehensive strategy aims to manage the reforms in laws while taking congressmen in confidence because most of them are not in favor of climate actions due to clash of interests. On the other hand, there is need to work on renewable energy resources at domestic and international level and for this US should compensate the companies to compete with the old capitalized firms which do not want safe and peaceful planet. Moreover, there is need to bring reforms in existing environmental treaties and their compliance process which should be strictly followed by the harsh actions against the violators. The process of financing the agendas which are very environment friendly and transforming the resources to the periphery states should be done swiftly to improve the environment across the globe. The aims of achieving sustainable development should be promoted and supported by the US across the world.
EU-Asian Partnerships are necessary to prevent the next pandemic
COVID-19 has demonstrated the vulnerability of global supply chains and revealed the ever-increasing ecological dangers of industrial expansion, which has amplified the risks of diseases migrating from animals to humans. This is demonstrated in a new report launched by UN Secretary-General Antonio Guterres which argues that to prevent future pandemics the world must cooperate to addresses interlinked challenges presented by biodiversity, pollution and the climate crises. The UN chief encouraged everyone to use the report to "re-evaluate and reset our relationship with nature".
This is precisely the time for countries in the European Union (EU) to re-evaluate their trade relations with producer nations in order to protect local environment and prevent deforestation.
The relationship between deforestation and public health and cannot be denied. Unfortunately, in recent years the EU's economic model has not paid sufficient attention to sustainability, trade and global forest management. So far, the EU's approach to trade has ended up alienating the most important areas of biodiversity in Asia, while emboldening some of the biggest despoilers of biodiversity and polluters in the Americas.
The Konrad Adenauer Foundation, the leading think-tank of Germany's ruling political party, has published its own report on how EU policies have unfairly targeted Asian commodities by fostering protectionist market dynamics which harm the environment.
In one case in point, the EU initiated a ban on the import of palm oil from 2030, as a means to reduce deforestation in Asia. However, scientific evidence actually indicates that sustainably cultivated palm oil is far better than other seed oil alternatives – rapeseed, coconut, soy and sunflower. Those commodities need up to ten times more land to produce the same amount of oil. Therefore, instead of halting deforestation, the ban simply transfers the effects of ecological degradation elsewhere – namely within the EU on the back of domestically produced commodities.
Meanwhile the EU continues to import beef and soy, the top two contributors to deforestation globally. In fact, beef production requires more than double the forest land than for the production of soy, palm oil, and wood products combined. Land clearing for beef and soy production in the Amazon has reached a 12 year high, leading scientists to warn of an irreversible 'tipping point' that could mean huge drought, forest death, and release of great amounts of stored carbon to the atmosphere.
As the Konrad report indicates, the move to ban palm oil while maintaining beef and soy imports is a double standard that has created a trust gap between the EU and ASEAN nations. This has inhibited collaborative efforts to combat deforestation as EU policies exclude ASEAN nations from important sustainability debates. Moreover, the EU ban does nothing to cease palm oil production. Producer nations will continue to produce without adhering to EU environmental standards and regulations. This will spell disaster, not only for the diverse wildlife found in Asia's tropical forests, but for humanity's public health – a correlation which cannot be divorced from the economy.
If the EU sought out a trade deal with ASEAN then it could integrate mandatory sustainable standards and enforce regulations to produce sustainable palm oil and limit deforestation. The EU could also work with existing schemes like the Malaysian Sustainable Palm Oil (MSPO) standard, which purportedly meets the EU's key sustainability criteria and is the standard against which almost 90% of Malaysian palm oil is now produced.
This is an example of how the EU has overlooked Asian success stories in creating adaptable blueprints through strict and proactive measures which have largely kept the virus at bay and allowed their economies to stay afloat. While Europe's economy is only expected to grow by 3.7% in 2021, ASEAN nations are predicted to rebound over 6%.
That means we could have the best of both worlds; trade that opens up two powerhouse regions to a new era of economic vitality and cooperation – underpinned by ecological conservation through an unfailing commitment to protect pristine ecosystems, exotic wildlife and precious forests.
The EU should use the lessons of the pandemic to capitalize on its environmental goals, working with producer nations to ensure they are participating in ethical markets and enforcing sustainable practices which maintain biodiversity.
If the EU can build a global coalition with Asia, which prioritises trade and sustainability, they can underpin a bold new era in the fight for thriving, Covid-free economies.
Such cooperation would empower the European Union to encourage environmental consciousness across Asian economies—by incentivising compliance with laudable environmental goals and dis-incentivising noncompliance. There would be significant economic benefits to EU consumers as well like access to efficient and affordable edible oils from rapidly growing emerging markets. While in turn the producer would have access to the EU's uniquely large market.
These are clearly more than enough reasons to compel the EU to act. Let's hope they start soon.
Making Women Visible in Plastic Waste Management: Examples from Indonesia
Plastic Waste: Long History, Massive Consumption
Plastic was invented by John Wesley Hyatt in 1869 and has an original sense of "pliable and easily formed." It is known as a polymer material. However, Leo Baekeland introduced the revolutionary of plastic in 1907, with the intention of creating a material that could be used as an insulator, was versatile, heat resistant, and could be mass-produced in large quantities. The glory of plastic was exalted during World War II, when the plastic industry in the United States expanded rapidly. Since it could be used to replace natural resources that had become scarce due to the war, plastic use peaked during that time span. Since then, plastic has been touted as an "award-winning" commodity due to its plethora of uses. Unfortunately, the use of plastic distracted in the 1960s as people became more worried about environmental issues and discovered that many coastal lines in America were littered with plastic waste.
These days, plastic can be categorized as the most manufactured materials in the world and commonly used by society. From the latest data by IUCN, over 300 million tons of plastic are manufactured yearly and utilized as main materials for industry and households. About 8 million metric tons of plastic wastes end up in our coastal zones every year, posing a serious threat to our marine ecology and ocean sediments. By the end of 2040, it is estimated that the amount of plastic waste dumped along the coast will be tripled compare with today.
In most developing countries, plastic contamination has become a major problem that requires immediate concern and management. Indonesia is currently the world's second-largest plastic polluter after China, and produces about 200,000 tons of waste every day, which is thrown into the coastal areas. Despite the fact that there are plenty studies on plastic waste, people still ignored the problem due to their lack of knowledge and awareness about how harmful the effect could become in the upcoming years. Plastics production and consumption will make greater impacts not only on human health because it contained chemicals, but also will change human behavior to environment, both men and women. In Indonesia, women take role as the main contributor to raise such awareness in segregating and sorting plastic waste. This fact is parallel with the research that has been conducted by Phelan et al (2020) in two small islands in Indonesia (Selayar and Wakatobi), which found that women are mostly identified as binners (those who manage waste disposal) while men are likely identified as litterers. It was noted that almost 60% of women are in charge of household waste management, while only 40% of men involve in this activity. Women are expressing an interest in learning more about waste management, especially to learn about the next steps or what happens to the waste after disposal. Men, on the other hand, are taking important roles in waste collection and disposal process.
Gender Sensitive Approach to Manage Plastic Waste
Women play an important role in the use and recycling of plastic, but their contribution is often overlooked by many stakeholders. Plastic waste management is viewed solely from a scientific standpoint, with little consideration given to the gender implications. For example, at the micro level (households), it is customary for women to have control over the purchase of food and home-products (which has influenced them to use plastic packaging), but they may also be recycling and processing the plastic for other uses at the same time. As a result, their involvement and inclusion are critical in every attempt to enhance waste management and reduce plastic pollution. When looking at recent developments in the field, the relevance of gender-sensitive approaches to handling plastics becomes even more apparent.
Plastic waste management is not something that can be done overnight because it necessitates continuous steps and massive behavioral changes on the part of all parties concerned. Since women play such an important role in the use and recycling of plastic waste, it is critical to involve them as a key player in changing household and community disposal habits. Furthermore, as the primary caregivers in the home, women should raise awareness among family members about the dangers of plastic waste. Similar actions can be taken in society; for example, women can organize a soft-campaign and disseminate waste management information to the community (through regular social gathering conducted by women that called 'arisan' or regular religious meeting in community that called 'pengajian').Women, at the other side, cannot act alone; they need a cost-effective and simple plastic waste management system, as well as waste management training (which has been initiated by local governments and NGOs). Hence, providing a plastic collection station will help many stakeholders embrace this action. Finally, strong commitment and collaboration from relevant parties can help to improve plastic waste management.