I am standing in the middle of the courtyard paved with sand, surrounded by a high wall made of mud bricks, for the house once used to belong to a Turkish family…
Outside the courtyard can only be seen the tall poplar trees and a few black locust trees, just like the one with all branches cut off and a stork nest at its top, where the stork was just combing its feathers.
My nephew, five year old Oliver, whom I call Ollie, and who can't see me, enthralled by playing with a small white piglet, petting its tummy while the piglet was laying next to the house wall and enjoying the sunlight covering only half of its body. Oliver is petting the piglet and talking something to it. I am not def yet, but still can't make out what he is saying to the piglet, and I could not, for Oliver has instinctively noticed my presence and ran towards me. He came a couple steps near me and then stopped without moving further keeping his distance.
At that moment one of the hens passed in between us and made it to the empty through made of wood in which the pigs are fed. The hen moved its head around a few times and then decided to start pecking on the inside of the wooden through, when a skinny black crow flew in silently from the top of the silo right next to the wooden trough. It landed and started settling its wings while still walking; I noticed one of the crow's feathers was gray.
The hen was busy pecking at the leftover food, did not even notice crow's presence, not until the crow put her beak inside the through, in a blink of an eye the hen stroke the crow and kept her hanging in the air on her beak. The crow had to fight for her life and got away somehow…
Oliver was still smiling when he asked me:
– Uncle, did you see how our hen attacked the crow?
– Yes Ollie, I saw it.
– Very brave our hen, isn't she?
– Yes, a big hero she is!
– And you, uncle, are you a big hero?
– Well, not so much, I don't think I am a big hero – I responded.
– Oh, so that means, you are a small hero then!? – Oliver concluded all worried and scratched his head.
I got him into a predicament. I had to get out if it although it was obvious that was too late. The only thing I could think of at that moment was the idea to ask him if he was a hero. I was however afraid that it would not have been much of a consolation, therefore continued to stare at the stork's nest, Oliver not wanting our conversation to end, quickly started to tell me how that stork was theirs too.
– Why then the stork has its nest in Urosh's yard …? – I asked
– That is Cane's house not Urosh's – Oliver responded
– Well, anyway, but… what I wanted to say was that still the nest is not in your yard.
– See, I was trying to get the stork to move over to our yard, but the wall is too high, the stork did not want to come over…
– So how were you trying to make the stork move over?
– From over there, from the top of the wall. I was waving with both hands, that's how I fell on my back on some dried wood, right on my spine!
– Augh! Well, did you get injured a lot? Did it hurt?
– I cried and then grandma heard me and came running and kissed me where it hurt and then it stopped hurting. It's only a scratch now.
– From that piece of wood, right?
– Yeah, from the damn wood!…
Oliver responded with a curious smile, afraid that I may criticize him for the bad language.
When I saw his smiley face – even if I really wanted – There was no way I could reprimand him, instead, with no need I was quickly changing my view over the courtyard, looking at the house of Guljaks next door neighbors and thinking of the Turks that once used to leave in the same house, up until fifty years ago or so.
Just how much of beauty and not needed sadness was in my look, and how much of the things around me were right in their own place, It made me swear at myself for the wrong feelings I had.
Sadly, one from the Guljak's family had passed away. Only his brother Urosh (Urke for short) was still alive, who has been watching us all this time from his balcony, without us noticing.
– Hey, Sande! Is that you!? You would not believe me, I could not recognize you!?
– I believe you, Urosh. Hello, how are you?
– You have come to see your mother and brother, I take it? – continues Urosh, confirming the reason of my visit like for himself and letting some small steamy clouds come out of his wide open mouth together with the words.
– Well, it was about time, uncle Urosh!
– Good, good!… So, how is over there at the sea? – asked me after a short pause, after his approval.

I found myself in a pickle and almost answered him with the old lame "well yes of course!" but the fear of being inappropriate made me act politely. That took a lot of time.
Meanwhile, Oliver was waiting patiently. He was waiting and kept looking at me from down below at the yard while I was looking above, but soon I looked back right at the top of Oliver's head full of thick dark hair with a small white spot in the middle of his double cowlick.
Ollie was at that moment in his deep thoughts and looked all serious. I would pay a fortune just to know what he was thinking about.
The idea about money seemed good, so I asked him loudly almost the same second:
– Ollie, do you like money?
– Yes I do, uncle! – He shouted, quickly like a gun.
– Well, since you like money, here, uncle will give you some money!
I reached in my pocket and pulled all change I had. Oliver had his hands open and ready as if I was going to give him a fortune. However, it was far from that. Nevertheless, Ollie was still happy, for he was quietly taking all coins and breathing little heavier.
As I was looking at him, I thought how he was going to like money even when he grows up. I thought about it and laughed to myself, but Ollie sensed my smile and was ready to ask me another question:
Uncle, why are you laughing now?
That got me all confused. I did not say anything, instead took his hand and walked him to the porch like the culprit who is paying for his earlier sins.
We got to the concrete sidewalk in front of the porch when he pulled his hand away from mine. I looked at him how he was running to his bedroom, most likely to hide his just acquired fortune. Deal Lord only knows where would he hide the money, anyway, it was certain that he was going to hide them well. No doubt about that!
He went away from me and left me alone.
I set at some tripod chair made from an aspen wood. I set on it like some old Bey, Pasha, or god forbids, Sultan!
It felt like an eternity!
Many thoughts crossed my head, but none of them wise.
Many years went by, decades; I did not get any better or any worse, but always felt some narrowness.
During that time Oliver had grown up and had become a student. Got his Bachelor's degree in Economics, some internship here and there and winded up in America!
When, how – don't ask! The kid left for a better life. He even sent a video tape, and on the tape besides him a chunky and all blonde baby…
I am watching the video and trying to spot and feel the atmosphere of American South, to be like in "Dry September" by William Faulkner… Waiting for the barber shop scene to show up, with an old fashioned fan blowing the hot air pointlessly…*
None of that, however; None of anything else, nothing has changed, and I am still the same as before, or at least that's what I think…
And Urke, he had died fifteen years ago!!!
In the courtyard in front of the porch, this time two piglets, one somewhat smaller than the other.
They walk thru the dusk always together like a small gang.
And the nest, on the top of the locust tree all dried and dead by now, is empty and forever abandoned… One has to be completely blind not to see how sad is all that. It is indeed so sad, good thing it is not worse…
At last, I got up from the tripod. Took myself to the bedroom, not to look for the money that once long time ago Oliver put away, but to sign myself up in some club where they worship life after death and where they heal you with some magical herbs that make you hallucinate…
At the same time I wanted to be a mushroom picker and to roam some unknown paths…
I was calling for some imaginary time portal thru which I could travel all in one piece!
I sighed against all that and in my all reasonable mind, without caring about anyone and anything, always wanted to look like some Arabian Sharif and someone special, at the same time forgetting what I really wanted to be…
I have forgotten, but I remember it as if it was yesterday!
So I deserve!
I entered the bedroom at last. Closed the door behind me and noticed the icon hanging on the wall, it said on it >> Saint George Slaying the Dragon <<
I was staring at the icon, when something stung me. It stabbed me so bad I dropped on the floor. I blacked out. I felt like an overloaded donkey, lying on the ground all broken by the weight and will never get up!
The power of time goes by and I can't catch a break. It hurts. I can hardly breathe. It hurts so much that I see stars in my eyes. I am trying to call for help but no one is here. Or maybe no one wants to help. Maybe that is how it has to be so I am not even expecting much help.
But still I soon cry for help again. Begging for the help to come soon; To save what could be saved. To take the load off me, but no one wants to come thru my time portal… Just some voices from faraway laughing at me asking if I have ever helped anyone!? Not only asking but want to know and want my answer that I have never helped anyone!
That beat me down but it did not knocked me out. At the last moment I am calling Saint George from the wall: Georgia, you help me, if you know god!
Saint George, however, was mumbling something under his grey beard and as if he is saying how he does not talk to infidels to begin with.
Soon I realize that everything has gone away from me. Only darkness and emptiness in which I am helping myself, but the voice is not leaving me alone. The miserable that I am, the voice is still asking for a list of all my flaws and merits so that he can summarize and draw a line.
I listen for some time with a look on my face hoping for mercy, until I lost it all and swore at the voice just like Oliver swore at the piece of wood that scarred his back.
That is how I saved my soul, for I have always imagined myself like someone who is a little bit nuts.
Or is it just a little bit!?…
Djenovici, Montenegro 2003.
(Biografy: Sande Dodevski, 1947., Kumanovo off Macedonien)

Spiritual revival day: Reception to mark International Day of Nowruz in Beijing
On 21 March, a reception organised by the SCO Secretariat took place on the occasion of International Day of Nowruz, spring festival.
Nowruz is an international holiday that has been celebrated for thousands of years by people living in various countries covering the large territory from the Balkans and South Caucasus to Central and South Asia, as well as Russia and Western China. Nowruz signifies the revival of nature, love and triumph of life together with the expectation of a good harvest. According to an ancient legend, it also announces the dominance of light over darkness and warmth over chilliness.
From the very beginning of the reception, people could plunge themselves into a festive mood typical of spring feeling fresh and experiencing an atmosphere of the awakening and dawning of nature. Guests were welcomed with bright spring flowers and had an opportunity to see an exhibition of national arts and crafts. A bowl with sprouted wheat stood in the centre of the hall. Its bright emerald green colour symbolised the rebirth of the earth.
When the impressive sounds of the karnay, a Central Asian wind instrument, announced the beginning of the official reception, SCO Secretary-General Rashid Alimov cordially greeted the guests and reminded them that leaving the Northern Hemisphere and crossing the equator on the vernal point, the Sun annunciates the advent of the long-awaited spring.
"Today is International Day of Nowruz. For already three thousand years it has united millions of people on the planet by its intransient spiritual values and lofty aspirations. On this day, as on no other, people derive strength and inspiration in bonding with nature, and unite with a view to transforming their homes and world around them and asserting in it tolerance and creativity, mutual respect and mutual understanding," Rashid Alimov said, adding: "International Day of Nowruz invites people to live in harmony with nature, strengthen goodwill, build reliable bridges of friendship and cooperation, develop and enrich dialogue of cultures and civilisations, and work together for a safe and prosperous future, which fully meets the principles of the Shanghai spirit."
Mr Alimov noted that representatives not only from the SCO friendly family but also from many countries and continents gathered in the festive hall. "This is the best reflection of the main mission of International Day of Nowruz — to unite people for the sake of peace and preserve our planet for future generations, for the prosperity of all nations on our planet," said Mr Alimov and invited everyone to turn over a new leaf in their relations.
Warm words spoken by the SCO Secretary-General were followed by video greetings from ambassadors extraordinary and plenipotentiary of the SCO member states, the special representative of the Chinese Government in the SCO, and the team of the SCO Secretariat.
Lively music and dances that represent nations of the "SCO family," showcasing of fashionable clothes, various different sorts of food and culinary delicacies typical of Nowruz added to the general spring atmosphere of this event.
A large-scale photo exhibition the theme of which was the SCO International Marathon, which was held in Kunming (Yunnan Province, China) on 31 December 2017 was very much enjoyed by everyone.
More than 400 guests attended the reception marking International Day of Nowruz in Beijing, including ambassadors and representatives of diplomatic missions in China, as well as prominent public figures, scientists, journalists, business people and cultural representatives.
In September 2009, Nowruz was included into UNESCO's Representative List of the Intangible Cultural Heritage of Humanity.
On 23 February 2010, the UN General Assembly announced 21 March International Day of Nowruz.
Traditionally, the SCO Secretariat organises receptions to mark New Year according to the Gregorian calendar, Chinese New Year according to the Lunar calendar, and International Day of Nowruz.
Building intercultural competences in Costa Rica
In cooperation with the Ministry of Culture and Youth of Costa Rica, Parque La Libertad, the Costa Rican National Human Rights Institution and the Spanish Cultural Centre in Costa Rica, UNESCO conducted the third pilot of the UNESCO Manual on Intercultural Competences based on Human Rights in San José, Costa Rica, from 7 to 9 March 2018.
Building on the previous pilot sessions in Bangkok, Thailand, and Harare, Zimbabwe, the Costa Rican pilot provided an additional opportunity to test the manual's adaptability and effectiveness in different contexts, both from the perspective of facilitation, and with regard to its ability to build individual capacities for intercultural dialogue and understanding.
Over the course of three days, UNESCO led a training of trainers session with national authorities, local NGO leaders, educators and other community leaders, as well as two pilot sessions – facilitated by the newly trained local personnel – with over 70 participants from a broad cross-section of Costa Rica's population. The pilot sessions included a particular focus on indigenous groups, and community-level work for youth-focused violence prevention.
Ms Viviana Boza, Vice-Minister of Youth from Costa Rica, opened the proceedings, highlighting "the importance of this collaboration which allows us to enhance our comprehension of the   cultural differences and challenges facing Costa Rica to advance the resolution of intercultural and intergenerational conflicts".
Against the backdrop of growing cultural diversity and intercultural interaction within the sub-region, the methodology proposed in this manual provides an accessible activity based on story-telling to bring people together to reflect upon their differences and challenge their preconceptions. It provides a unique opportunity for participants to improve their capacity for empathy, tolerance, listening and understanding, and therefore reflect on sources of conflict and misunderstanding.
Indeed, given the serious global challenges facing humanity in the 21st century, learning how to live together is an imperative for advancing sustainable and inclusive development. To this end, learning to be intercultural competent – in other words, having the skills needed to enhance connections and understanding across difference – is essential.
The lessons learnt from this pilot session will inform final adaptions to the manual to maximize its relevance once publically released, including within the Latin American and Caribbean context. It also contributed to the building of a strong foundation of trained facilitators to help mobilize the manual's wide dissemination and use following its expected publication before the end of 2018.
Ballet and Opera Set Sail With Silversea in 2018 and 2019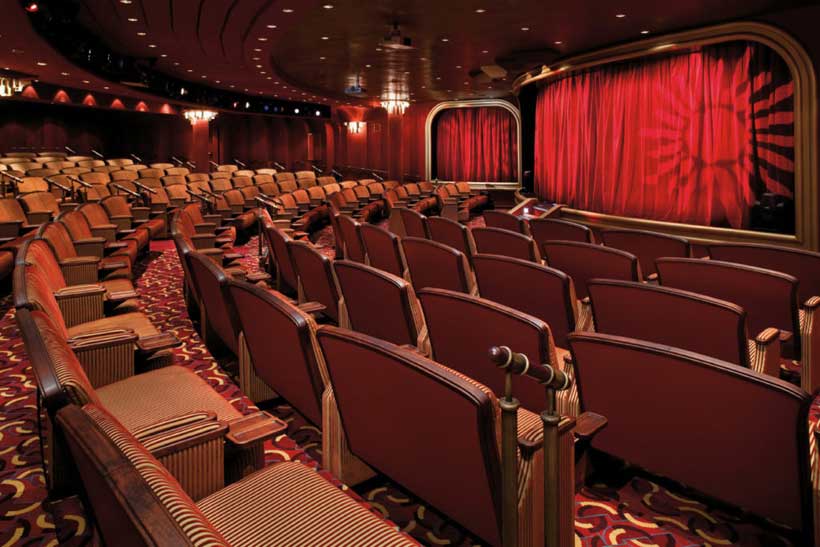 Ultra-luxury Silversea has announced a new collection of ballet and opera-themed sailings for 2018 and 2019. These Enriched Voyages, designed to blend culture and travel for a more immersive experience, will feature evocative opera shows performed by the world-renowned Accademia Teatro alla Scala and classic ballet performances by soloists from such legendary companies as the State Academic Bolshoi Theater of Russia. Along with lectures and Q&A sessions, guests will have the chance to mingle with the artists at a signature cocktail party.
"We are thrilled and honored to welcome such extraordinary talent from the performing arts," said Barbara Muckermann, Silversea's chief marketing officer. "I know our guests on these exclusive voyages will be both enriched and inspired by the exceptional onboard entertainment experience."
Based in Milan, Italy, Accademia Teatro alla Scala (La Scala Theater Academy) is one of the world's foremost performing arts academies. Its internationally renowned performers and instructors offer the highest level of artistic education for aspiring and gifted singers, dancers, and musicians from every corner of the world. Four soloists from its Academy of Lyric Opera and a piano accompanist will perform a selection of opera's most beautiful librettos for the enjoyment of Silversea guests aboard:
—Silver Muse departs September 28, 2018 on a 10-day voyage from Venice to Athens with calls in Rovinj, Dubrovnik, Corfu, Katakolon, Nafplion, Santorini and Rhodes. Early Booking Bonus fares start at $9,360 per guest.
—Silver Spirit departs April 25, 2019 on a 7-day voyage from Barcelona to Rome with calls in Porto Mahon, Alghero, Cagliari, Trapani and Sorrento. Early Booking Bonus fares start at $3,150 per guest.
—Silver Shadow departs October 22, 2019 on an 11-day, roundtrip voyage from Athens with calls in Mykonos, Crete, Kusadasi, Rhodes, Limassol, Haifa and Ashdod. Early Booking Bonus fares start at $4,230 per guest.
Daria Khokhlova and Artemy Belyakov, acclaimed ballet solo performers of the State Academic Bolshoi Theater of Russia, one of the world's most renowned ballet companies, are returning to Silversea for an exclusive engagement aboard Silver Muse's August 19, 2018 sailing from Venice to Monte Carlo. The 10-day voyage will visit Opatija, Dubrovnik, Valletta, Trapani, Olbia, Portofino and Livorno. Early Booking Bonus fares start at $6,480 per guest.
Silver Muse's March 21, 2019 voyage from Singapore to Hong Kong will feature soloists from a yet-to-be-announced ballet company. The 13-day voyage will feature calls in Koh Samui, Bangkok, Ho Chi Minh City and Da Nang. Early Booking Bonus fares start at $6,300 per guest.