25 years after 9/11 – How many Germanies should Europe have?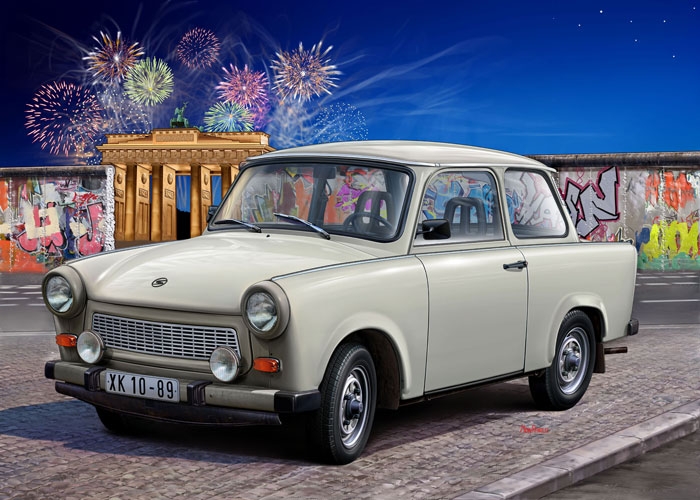 Ever since the Peace of Westphalia, Europe maintained the inner balance of powers by keeping its core section soft. Peripheral powers like England, France, Denmark, (Sweden and Poland being later replaced by) Prussia, the Ottomans, Habsburgs and Russia have pressed and preserved the center of continental Europe as their own playground.
At the same time, they kept extending their possessions overseas or, like Russia and the Ottomans, over the land corridors deeper into Asian and MENA proper. Once Royal Italy and Imperial Germany had appeared, the geographic core 'hardened' and for the first time started to politico-militarily press onto peripheries, including the two European mega destructions, known as the two World Wars. Therefore, this new geopolitical reality caused a big security dilemma lasting from the 1814 Vienna congress up to Potsdam conference of 1945, being re-actualized again with the Berlin Wall destruction: How many Germanies and Italies should Europe have to preserve its inner balance and peace?
At the time of Vienna Congress, there were nearly a dozen of Italophone states and over three dozens of Germanophone entities – 34 western German states + 4 free cities (Kleinstaaterei), Austria and Prussia. The post-WWII Potsdam conference concludes with only three Germanophone (+ Lichtenstein + Switzerland) and two Italophone states (+ Vatican). Than, 25 years ago, we concluded that one of Germanies was far too much to carry to the future. Thus, it disappeared from the map overnight, and joined the NATO and EU – without any accession talks – instantly.
West of Berlin, the usual line of narrative claims that the European 9/11 was an event of the bad socio-economic model being taken over by the superior one – just an epilogue of pure ideological reckoning. Consequently – the narrative goes on – the west (German) taxpayers have taken the burden. East of Berlin, people will remind you clearly that the German reunification was actually a unilateral takeover, an Anschluss, which has been paid by the bloody dissolutions affecting in several waves two of the three demolished multinational Slavic state communities. A process of brutal erosions that still goes on, as we see it in Ukraine today.
Sacrificing the alternative society?
What are Berliners thinking about it?
The country lost overnight naturally triggers mixed feelings. In the case of DDR, the nostalgia turns into ostalgia (longing for the East). Prof. Brigitte Rauschenbach describes: "Ostalgia is more like unfocused melancholy." Of the defeated one?! It is a "flight from reality for lack of an alternative, a combination of disappointment with the present and longing for the past". The first German ever in the outer space, a DDR cosmonaut, Sigmund Jähn is very forthcoming: "People in the East threw everything away without thinking… All they wanted was to join West Germany, though they knew nothing about it beyond its ads on television. It was easier to escape the pressures of bureaucracy than it is now to avoid the pressures of money." Indeed, at the time of Anschluss, DDR had 9.7 million jobs. 25 years later, they are still considerably below that number. Nowadays, it is a de-industrialized, demoralized and depopulated underworld of elderly.
If the equality of outcome (income) was a communist egalitarian dogma, is the belief in equality of opportunity a tangible reality offered the day after to Eastern Europe or just a deceiving utopia sold to the conquered, plundered, ridiculed and cannibalized countries in transition?
Wolfgang Herr, a journalist, claims: "The more you get to know capitalism the less inclined you are to wonder what was wrong with socialism." Famously comparing the two systems 15 years later, one former East Berliner has said: "Telling jokes about Honecker (the long-serving DDR leader) could lead to problems, but calling your foreman at work a fool was OK. Nowadays anyone can call (Chancellor) Schröder names, but not their company' supervisor, it brings your life into a serious trouble." The western leftists involved in the student uprisings of the late 1960s were idealistically counting on the DDR. When the wall fell, they thought it marked the start of the revolution. After sudden and confusing 'reunification', they complained: 'But why did you sacrifice the alternative society?'
They were not the only one caught by surprise. In the March 1990 elections, the eastern branch of Kohl's Christian Democrat party, passionately for 'reunification', won an easy majority, defeating the disorganized and dispersed civil rights activists who – in the absence of any other organized political form, since the Communist party was demonized and dismantled – advocated a separate, but democratic state on their own. The first post-'reunification', pan-German elections were held after 13 months of limbo, only in December 1990. "Our country no longer existed and nor did we," Maxim Leo diagnosed. "The other peoples of Eastern Europe were able to keep their nation states, but not the East Germans. The DDR disappeared and advocates of Anschluss did their best to remove all trace of its existence". Vincent Von Wroblewski, a philosopher, concludes on Anschluss: "By denying our past, they stole our dignity."  
Yet another alternative society, butchered
The collapse of the Soviet Union – which started in Berlin on 09th November 1989 – marked a loss of the historical empire for Russia, but also a loss of geopolitical importance of nonaligned, worldwide respected Yugoslavia, which shortly after burned itself in series of brutal genocidal, civil war-like ethnical cleansings. The idea of different nations living together and communicating in different languages in a (con-)federal structure was (though imperfect) a reality in Yugoslavia, but also a declared dream of the Maastricht Europe. In fact, federalism of Yugoslavia was one of the most original, advanced and sophisticated models as such worldwide. Moreover, this country was the only truly emancipated and independent political entity of Eastern Europe and one of the very few in a whole of the Old Continent.
Yugoslavia was by many facets a unique European country: No history of aggression towards its neighbors, with the high toleration of otherness, at home and abroad. Yugoslav peoples were one of the rare Europeans who resolutely stood up against fascism, fighting it in a full-scale combat and finally paying it with 12% of its population in the 4-years war – a heavy burden shouldered by the tiny nation to return irresponsible Europe to its balances. Apart from the Soviet Union, Yugoslavia was the single European country that solely liberated itself from Nazism and fascism. (Relative to the 1939 size of state territory and incumbent population within, the top WWII fatalities were suffered by Poland – 18%, the Soviet Union – 15%, Yugoslavia 12%, III Reich/Germany – 10%. For the sake of comparison, the Atlantic rim suffered as follows: France – 1,3%, UK –0,9%, the US – 0,3%.)
Yugoslavs also firmly opposed Stalinism right after the WWII. Bismarck of southern Slavs – Tito imposed the so-called active peaceful coexistence after the 1955 Bandung south-south conference, and assembled the non-Aligned movement (NAM) in its founding, Belgrade conference of 1961. Steadily for decades, the NAM and Yugoslavia have been directly tranquilizing the mega confrontation of two superpowers and satellites grouped around them (and balancing their irresponsible calamities all over the globe). In Europe, the continent of the sharpest ideological divide, with practically two halves militarily confronting each other all over the core sectors of the continent (where Atlantic Europe was behind some of the gravest atrocities of the 20th century, from French Indochina, Indonesia, Congo, Rhodesia to Algeria and Suez), and with its southern flank of Portugal, Spain and Greece (and Turkey sporadically) run by the military Juntas, Yugoslavia was remarkably mild island of stability, moderation and wisdom.
Domestically, Yugoslavia had a unique constitutional setup of a strictly decentralized federation. Although being a formal democracy in its political life, many aspects of its social and economic practices as well as largely enjoyed personal freedoms and liberties featured the real democracy. The concept of self-management (along with the Self-managing Interest Community model) in economic, social, linguistic and cultural affairs gained a lot of external attention and admiration in the 1960s, 1970s and 1980s. Still, there was neither enough sympathies, nor mercy towards-EU-heading Europe, to save either the Yugoslav people from an immense suffering or the symbol that this country represented domestically and internationally. Who needs alternative societies and alternative thinking?!
TRABANTize yourself!
Despite the post-Cold War, often pre-paid, rhetoric that Eastern Europe rebelled against the Soviet domination in order to associate itself with the West, the reality was very different. Nagy's Hungary of 1956, Dubček's Czechoslovakia of 1968 and (pre-)Jeruzelski Poland of 1981 dreamt and fought to join a liberal Yugoslavia, and its world-wide recognized 3rd way!
By 1989-90, this country still represented a hope of full emancipation and real freedom for many in the East. How did the newly created EU (Atlantic-Central Europe axis) react? At least tolerating (if not eager to support), or actively eliminating the third way of Yugoslavia? It responded to the Soviet collapse in the best fashion of a classic, historical nation-state, with the cold calculi of geopolitical consideration deprived of any ideological constrains. It easily abandoned altruism of its own idea by withdrawing its support to the reformist government of Yugoslavia, and basically sealed-off its faith.
Intentionally or not, indecisive and contradictory political messages of the Maastricht-time EU – from the Genscher/Mock explicate encouragement of separatism, and then back to the full reconfirmation of the territorial integrity and sovereignty of Yugoslavia – were bringing this multinational Slavic state into a schizophrenic situation. Consequently, these mixed or burial European political voices – most observes would agree – directly fed and accelerated inner confrontations of the (elites claiming to represent) Yugoslav peoples.
Soon after, Atlantic-Central Europe axis contained the western Balkans, letting the slaughterhouse to last essentially unchecked for years. At the same time, it busily mobilized all resources needed to extend its own strategic depth eastwards (later formalized by the so-called enlargements of 1995, of 2004, of 2007 and finally of 2013).
The first ever fully televised war with its highly disturbing pictures of genocidal Armageddon came by early 1990s. It remained on TV sets for years all over Europe, especially to its East. Although the Atlantic-Central Europe axis kept repeating we do not know who is shooting whom in this powder keg and it is too early to judge, this –seemingly indecisive, wait-and-see, attitude– was in fact an undeniably clear message to everyone in Eastern Europe: No alternative way will be permitted. East was simply expected to bandwagon – to passively comply, not to actively engage itself.
This is the only answer how can genocide and the EU enlargement go hand in hand at the same time on such a small continent. At about same time, Umberto Eco talks about eternal yet reinvigorated Nazism. By 1995, he famously diagnosed: 'Ur-Fascism speaks Newspeak'.
No surprise that the East has soon after abandoned its identity quest, and capitulated. Its final civilizational defeat came along: the Eastern Europe's Slavs have silently handed over their most important debates – that of Slavism, anti-fascism and of their own identity – solely to the (as we see nowadays) recuperating Russophone Europe.
Europe of Genocide and of Unification – Happily Ever after
As said, the latest loss of Russophone Europe in its geopolitical and ideological confrontation with the West meant colossal changes in Eastern Europe. One may look into geopolitical surrounding of at the-time largest eastern European state, Poland, as an illustration of how dramatic it was. All three land neighbors of Poland; Eastern Germany (as the only country to join the EU without any accession procedure, but by pure act of Anschluss), Czechoslovakia and the Soviet Union have disappeared overnight. At present, Polish border-countries are a two-decade-old novelty on the European political map. Further on, if we wish to compare the number of dissolutions of states worldwide over the last 50 years, the Old continent suffered as many as all other continents combined: American continent – none, Asia – one (Indonesia/  East Timor), Africa – two (Sudan/South Sudan and Ethiopia/Eritrea), and Europe – three.
Underreported as it is, each and every dissolution in Europe was primarily related to Slavs (Slavic peoples) living in multiethnic and multi-linguistic (not in the Atlantic Europe's conscripted pure single-nation) state. Additionally, all three European – meaning, every second dissolution in the world – were situated exclusively and only in Eastern Europe. That region has witnessed a total dissolution of Czechoslovakia (western Slavs) and Yugoslavia (southern Slavs, in 3 waves), while one state disappeared from Eastern Europe (DDR) as to strengthen and enlarge the front of Central Europe (Western Germany). Finally, countless centripetal turbulences severely affected Eastern Europe following the dissolution of the SU (eastern Slavs) on its frontiers.
Irredentism in the UK, Spain, Belgium, France and Italy, or Denmark (over Faroe Islands and Greenland) is far elder, stronger and deeper. However, the dissolutions in Eastern Europe took place irreversibly and overnight, while Atlantic Europe still remained intact, with Central Europe even enlarging territorially and expanding economically.
Ergo: Our last 25 years conclude that (self-)fragmented, deindustrialized, rapidly aged rarified and depopulated, (and de-Slavicized) Eastern Europe is probably the least influential region of the world – one of the very few underachievers. Obediently submissive and therefore, rigid in dynamic environment of the promising 21st century, Eastern Europeans are among the last, remaining passive downloaders and slow-receivers on the otherwise blossoming stage of the world's creativity, politics and economy. It seems that Europe still despises its own victims.
Interestingly, the physical conquest of the European east, usually referred to as the EU eastern enlargement was deceivingly presented more as a high virtue than what that really was – a cold realpolitik instrument. Clearly, it was primarily the US-led NATO extension, and only then the EU (stalking) enterprise. Simply, not a single eastern European country entered the EU before joining the NATO at first. It was well understood on both sides of the Atlantic that the contracting power of the Gorbachev-Yeltsin Russia in the post-Cold War period would remain confused, disoriented, reactive and defensive. Therefore, the North Atlantic Military Alliance kept expanding despite the explicit assurances given to the Kremlin by the George H.W. Bush administration.
It is worth remembering that the NATO was and remains an instrument (institutionalized political justifier) of the US physical, military presence in Europe. Or, as Lord Ismay vocally defined it in1949: 'to keep the Russians out, the Americans in, and the Germans down'. The fact that the US remained in Western Germany, and that the Soviet Army pulled out from Eastern Germany did not mean 'democratization' or 'transition'. It represented a direct military defeat of the Gorbachev Russia in the duel over the core sectors of Central and Eastern Europe. As direct spoils of war, DDR disappeared from the political map of Europe, being absorbed by Western Germany, while the American Army still resides in a unified Germany. In fact, more than half of the US 75 major overseas military bases are situated in Europe. Up to this day, Germany hosts 25 of them.    
The letzte Mensch or Übermensch?
In the peak of Atlantic hype of early 1990s, Fukuyama euphorically claimed end of history. Just two decades later, twisting in the sobriety of the inevitable, he quietly moderated it with a future of history, desperately looking around and begging: 'Where is a counter-narrative?"  Was and will our history ever be on holiday?
One hundred years after the outbreak of the WWI and 25 years after the fall of the Berlin wall, young generations of Europeans are being taught in school about a singularity of an entity called the EU. However, as soon as serious external or inner security challenges emerge, the compounding parts of the true, historic Europe are resurface again. Formerly in Iraq (with the exception of France) and now with Libya, Mali, Syria and Ukraine; Central Europe is hesitant to act, Atlantic Europe is eager, Scandinavian Europe is absent, and while Eastern Europe is obediently bandwagoning, Russophone Europe is opposing. The 1986 Reagan-led Anglo-American bombing of Libya was a one-time, headhunting punitive action. This time, both Libya and Syria (Iraq, Mali, Ukraine, too) have been given a different attachment. The factors are multiple and interpolated. Let us start with a considerable presence of China in Africa. Then, there are successful pipeline deals between Russia and Germany which, while circumventing Eastern Europe, will deprive East from any transit-related bargaining premium, and will tacitly pose an effective joint Russo-German pressure on the Baltic states, Poland and Ukraine. Finally, here is a relative decline of the US interests and capabilities, and to it related re-calibration of their European commitments, too. All of that combined, must have triggered alarm bells across, primarily Atlantic, Europe.  
The insight here is that although seemingly unified, Europe is essentially composed of several segments, each of them with its own dynamics, legacies and its own political culture (considerations, priorities and anxieties). Atlantic and Central Europe are confident and secure on the one end, while (the EU and non-EU) Eastern Europe as well as Russia on the other end, insecure and neuralgic, therefore, in a permanent quest for additional security guaranties.  
      
"America did not change on September 11. It only became more itself" – Robert Kagan famously claimed. Paraphrasing it, we may say: From 9/11 (09th November 1989 in Berlin) and shortly after, followed by the genocidal wars all over Yugoslavia, up to the Euro-zone drama, MENA or ongoing Ukrainian crisis, Europe didn't change. It only became more itself – a conglomerate of five different Europes.
Therefore, 9/11 this year will be just another said reminder: How have the winners repeatedly missed to take our mankind into completely other direction; towards the non-confrontational, decarbonized, de-monetized/de-financialized and de-psychologized, the self-realizing and greener humankind. Where is the better life that all of us have craved and hoped for, that we all deserve?
Has The European Integration Process Reached A Dead End?
As part of the Geneva Lecture Series concepted and conducted by prof. Anis H. Bajrektarevic, President of the Republic of Austria Dr. Heinz Ficher (2004-16) and current Co-chair of the Vienna-based Ban Ki–moon Centre for Global Citizens centered his two-hour long mesmerizing talk on Europe and its future prospects. University scholars and diplomats based in Geneva and beyond enjoyed the first hand insights in the very history of Europe and ist integrations since the end of the WWII.
Excellency Fischer elaborated on the important historic moments that forged today's relations between member states of the EU and pointed out the weaknesses and challenges that the European continent will have to face in order to not reach a dead end in terms of the so-valued integration process.
Dr. Fischer introduced the topic by asking whether we have learned from our previous mistakes. According to him, we did learn from history. However, he believes that "after one or two generations, lessons of history start to fade away and get lost again [and that] we must keep that in mind to avoid dead end".
Going back to World War II (WW2), the well-known European diplomat reminded us how Germany's defeat changed the global balance of power, especially with the US and the USSR emerging as the two superpowers. The year 1945 has also been a crucial in the history of Austria, which reborn and reconstructed as an independent state in April 1945.
The end of WW2 left Europe with many questions; how to restore Germany? How to rebuild Europe? How to establish and protect peace and avoid mistakes that have been done after WW1? After the traumatizing events that happened during the war, peace "had a very high value and was a great priority almost worldwide". Heinz Fischer remarks that "economic and politic cooperation between France, Germany, Italy and other European countries was the best way to retain and reduce nationalistic egoism and link the economist in a way that war cannot be an option to solve problems anymore as it happened so many times before". However, we should not forget that, at the same time, the tension between Stalin and the western world on the other side was growing.
The Ban Ki-moon Center Co-chair continued by talking about the Cold War and describing the first steps towards the European Union that we know today.
"The US officials urged (western) Germany to take full responsibility for the development in their country and for good cooperation with other democracies. The next importation step was the announcement of the so-called Marshall plan for Europe. [It] was originally designed for the whole Europe but got rejected by countries under soviet dominance. Austria government was in a difficult situation because the eastern part of the country was, in that time, in the soviet occupation zone and, nevertheless, Austria joined the Marshall plan under heavy critics from its Communist party and Soviet officials.
[The] first peak of Cold War was the blockade of Berlin in 1948 and the foundation of NATO in 1949, which consequently made European integration faster and stronger."
Nonetheless, Europe was still divided between the East and the West. It was only when Stalin died in 1953, that the beginning of a new era with a more collective leadership started. Fischer believes that his death was an important element for successful negotiations about the Austrian state treaty in April because the new leaders in Moscow wanted to demonstrate that they were ready for substantial negotiations and for compromises.
Adding to that, two years later, the Treaty of Rome was signed in March 1957, creating the European Economic Community (EEC) between Western Germany, Belgium, France, Italy, Luxembourg and the Netherlands. This accelerated further political integration.
By early 1960s, about 30% of the Old continent was gathered in the EEC – like-minded democracies, neighboring states of a growing politico-economic influence with good preconditions to strengthen and deepen such cooperation. The EEC was successful and attractive. Naturally, the decision-making of the Six was far easier than in today's Union.
The step from the EEC to the EU was the basis for a better coordinated foreign policy, a precondition for the introduction of the euro currency and it strengthened the role of the European parliament. It was very attractive to join the EU as the union formulated strict conditions and admissions procedures for membership in the club.
In 1989, after the fall of the Berlin wall, Austria, Finland, Sweden and Norway, four democratic countries with good economic performance, applied for the EU. On January 1995, all of them, excepted Norway, became member of the EU. Then, in 2004, the number of member states jumped from 15 to 25 and soon after 27, etc. These years were the best moments in the European integration process but it was also a turning point, the number of diverging interests was enlarging and it was growing parallel to the number of members. As EU became more and more the voice of Europe, it also brought more and more difficulties in terms of decision making.
Eastern countries were united in their anti-Communist and anti-Russian feelings however in other fields of politics they were more and more not united with each other and the rest of Europe. But the question remained: what was the reason for that development?
Dr. Fischer observed that the national identity of new democracies from the 90s, those that were under soviet dominance, had been brutally suppressed during soviet supremacy and their so-called internationalism was not a genuine development, it had been enforced and, soon after the collapse of European communism and the dissolution of Russia pact, these countries showed that they were fed up with internationalism even European internationalism and nationalism saw a powerful renaissance. With this background, populistic nationalism in some countries, but not all the eastern European countries, became step by step stronger than European thinking and European solidarity.
While growing nationalism is one big obstacle, for the European cooperation and integration, the necessity of consensus in the constitution of the European union in many fields of European policy is another big problem. Consensus is, indeed, recommendable and necessary for very far-reaching decisions with long time consequences. However, too many necessities for consensus are poison for a coherent European policy, the more consensus is necessary, the bigger is the role of national interests and the bigger the role of national interests is the more we have a union with injured wings and the more it is difficult to compete with the other big powers in the world.
Since decades we can observe new developments dimensions and challenges of ecological environmental policy, the figures of climate change and global warming speak a very clear language on global level but also in Europe we have a lot to do in these fields. The Paris climate agreement set the goal of keeping global warming below 2 degrees but the question remains whether we will reach this goal and whether this will be enough to prevent further catastrophes such as biodiversity losses, glacier melting, intensified western conditions, etc. The EU is more and more trying to promote climate-friendly policies. It is indeed trying to reach progress and to mobilize the member countries on this field, they know that this must be a priority. Former President Fischer added that, in the last couple of years, China took more and more the lead in green and renewable energy whereas Trump administration withdraw from Paris agreement. However, the fact that Biden promised to re-enter Paris accord and put effort into fighting climate changes leads to careful optimism.
On the other hand, Excellency Fischer pointed out that the issue of forced migrations should not be forgotten. He added that this represent a huge global problem which the EU cannot solve alone and, even though nobody is expecting them to, they should be ready to contribute to a solution and to do their part. The number of refugees at the border of Europe between 2014 and 2015 increased rapidly to 1,3 million asylum seekers and this caused a lot of problems, troubles, hostilities and a wave of population and nationalism.
Observing the policies in some European countries and Austria is not an exception, the problem is not so much, some governments can solve the issue but the problem is whether they want to solve it.
In the meantime, the second wave has counted higher numbers than ever, we had time to place some coordination at EU level to fight jointly the virus. The Commission has made useful proposals in some areas such as cross-border commuting transport of goods, external borders purchase and distribution of vaccines. Also it tackled the international cooperation of comparable statistics and the strategic introduction of the next generation of EU recovery instrument amounting to 750 million euros which is linked to the next financial framework and the EU budget for the years 2021-2027. All being promising signs of a rapid reaction capacitation.
"The EU is facing challenging times. Cross-European cooperation has no alternative – it is today as fundamental as ever" – was the closing point of Heinz Fischer's farsighted and comprehensive Geneva talk.
*President Hein Fischer answered the call of the Swiss UMEF University in Geneva on December 10th 2020, and gave this lecture under the auspices of so-called Geneva Lecture Series – Contemporary World of Geo-economics. Lecture series so far hosted former Secretary-General of the Paris-based OECD,current Rector of the Tokyo-based UN University, notable intellectuals such as prof. Ioannis Varoufakis and Nobel prize laureates. Some of the following guests are presidents and prime ministers of western countries, distingushed scholars as well as the chief executives of the important intergovernmental organisations.
The projection of Turkish power in the Eastern Mediterranean
The recent military conflict between Greece and Turkey over potential gas fields located in disputed waters is linked to a complex historical and political conflict between the two nations, so geographically close, but also culturally and politically distant. The superpowers have problems and alliances linked to the two countries, thus globalizing the conflict. Furthermore, all the countries concerned need the cooperation of Greece and Turkey in various fields such as the refugee crisis.
It is symptomatic of the changing nature of geopolitics, geoeconomics and the aftermath of Covid-19. The frictions reflect Turkey's strategic rebalancing. The conflict in the eastern Mediterranean is mainly the result of a dispute between Turkey and Greece. Two aspects in particular of this balance of power form an explosive mixture in the Eastern Mediterranean, firstly the conflict stems from the fact that there are no agreed maritime borders between Turkey and Greece. The two countries contest their mutual claims on maritime territories and thus contest their respective rights to search for underwater energy resources in the eastern Mediterranean and the Aegean Sea.
Secondly, Turkish policy in the Middle East has helped lure other powers into maritime conflict.
The rift between Turkey and its eastern Mediterranean neighbors mainly affects Cyprus. While the Republic of Cyprus is internationally recognized as a sovereign state, the Turkish Republic of Northern Cyprus has only been recognized by Ankara since its establishment in 1974. And above all, it sees the southern part of the island as secessionist. Turkey has longstanding objections to exploration licenses Cyprus offers to international energy companies, including ENI and Total. These licenses are mainly concentrated in the south and southwest of the island. These zones are included in the exclusive economic zone claimed by Cyprus but which, according to Ankara, violates its continental shelf as well as the territorial waters belonging to.
International law currently offers few possibilities for resolving maritime complaints. The 1982 United Nations Convention on the Law of the Sea states that coastal nations are entitled to a 200 mile exclusive economic zone where they can claim the rights to fishing, mining and drilling. But shorter distances in the eastern Mediterranean force states to settle on a negotiated dividing line. Turkey's position adds further complexity to these issues: Turkey is in fact not a signatory to the UN convention and defends a different interpretation of maritime rights, arguing that the waters adjacent to the Greek Cypriot administration remain an integral part of the continental shelf of Turkey.
The agreement of 27 November 2019 signed between Turkish President Recep Tayyip Erdogan and Libyan Prime Minister Fayez al-Sarraj defined a maritime border between the two signatories. The agreement was the most important signal of Turkey's ambitions. The text delineates a 35-kilometer line that will form a maritime border from the southwestern coast of Turkey to the north of Libya, and crosses the areas claimed by Greece and Cyprus. It tilts the balance of power in the eastern Mediterranean in favor of Turkey. This disrupts the planned route of the 1,900-kilometer Eastern Mediterranean gas pipeline that would carry gas from Israel through Cyprus and Greece to southern Europe. Greece called on the United Nations Security Council and NATO to condemn Turkey's maritime agreement and for this expelled the Libyan ambassador to Greece. Apparently, as a countermeasure to Turkey's tactics, Israel, Cyprus and Greece have teamed up to carry out the Eastern Mediterranean pipeline.
It must be said that Ankara has the ambition to be an energy hub for Europe. The Turkish state wishes both to guarantee the Turkish Cypriots a share of future gas revenues and to free Turkey from its dependence on Russian gas supplies. Erdogan had sent his own drilling vessels into disputed waters north-east and west of Cyprus, as well as south of Kastellórizo.
Turkey fears it will be cut off from most of the Aegean Sea and therefore from major sea routes if Greece unilaterally expands its territorial waters and creates new areas of maritime jurisdiction. Erdogan responded by adopting a more assertive line with more aggressive rhetoric. The Turkish government says that as long as talks on maritime disputes are pending and Greece and the Republic of Cyprus continue to do research or drilling, Ankara will too. For their part i Greek officials say Turkey's new policy is what has reignited the dispute and strained Ankara's relations with its neighbors. Greeks are increasingly concerned about the safety of hundreds of islands that are very close to Turkey.
Whether it is Turkey or Greece, the two countries are using the migration issue to exert pressure. The situation on the Greek-Turkish borders in fact remains tense and very unstable; the current status quo in the region has all the hallmarks of a hybrid battle. Turkish officials and security forces push migrants to the neighboring country, often even helping them with illegitimate means. Meanwhile, the press and social media are fully used to shape public opinion in favor of interested parties. Propaganda in this context plays a vital role in this conflict. In addition, Ankara also uses its strategic position with the Bosphorus Strait and threatens to close the US Incirlik base to serve its interests.
Turkey has pursued an aggressive and expansive policy in its region for the past decade. This Turkish government approach is steeped in neo-Ottomanism and pan-Islamism. We find in this approach the ramifications of a much older school of Ottoman imperialist thought. The wave of bellicose maneuvers by the Turkish government can be attributed to the 2016 coup attempt, which gave the Erdogan government carte blanche to implement its long-sought power projection policy.
The government's strategy to create a sense of successful foreign policy in the country, and thereby destroy most of the opposition parties, involves a discourse that emphasizes national interest. This vague but extremely useful term has had a paralyzing effect on the various opposition factions in the country, as they are unable to formulate a counter-narrative without risking being accused of lack of patrioticism. Very often the analysis of modern Turkey's foreign policy as neo-Ottoman politics ends with the assertion that Erdogan and his party are nostalgic for the restoration of Ankara's influence in the ancient regions of the Ottoman Empire.
If we take the example of Libya, one of Turkey's goals in Libya is to completely control the country's market and establish economic dependence on Turkey. It should be added that Turkey has signed two memoranda with LNG, one on military support and the other on demarcation at sea. Under the maritime border demarcation agreement, LNG has supported Turkey's demands on part of the waters of Greece and Cyprus. Furthermore, Ankara intends to exploit any gas reserves on the Libyan coast. Indeed, in exchange for military support, Ankara imposed a treaty on Tripoli to take control of a significant portion of the country's oil and gas wealth and forced LNG chief Fayez Sarraj to support its territorial claims in neighboring countries. This is a classic example of Turkish imperialist politics.
As a result, Recep Tayyip Erdoğan's Turkey has engaged in the past two years in a remarkable series of geopolitical foreign interventions from Syria to Libya via Cyprus and more recently alongside Azerbaijan. Some have called it Erdogan's "New Ottoman Empire" strategy. Yet a collapsing lira and a collapsing national economy threaten to unexpectedly put an end to its great geopolitical ambitions. To date, in 2020, the lira has fallen 34% against the US dollar and 70% over the past five years. While some believe it would increase Turkey's exports of goods, what it does is expose the entire Turkish banking system and economy to a colossal debt explosion. It can also be noted that at this point Erdogan's interventions met with unserious sanctions or opposition from the EU. One obvious reason is the high exposure of EU banks to Turkish lending. Spanish, French, British and German banks have invested more than $ 100 billion in Turkey. Spain is the most exposed with 62 billion, followed by France with 29 billion. This means that the EU is walking on eggshells, unwilling to pour more money into Turkey but hesitant to precipitate a collapse on economic sanctions.
The eastern Mediterranean has become a hot spot for the natural gas industry. The discoveries have generated growing interest among several international oil companies and countries. It all started with Noble Energy (based in Texas) which announced the discovery of the Tamar field off the coast of Israel in 2009, with an estimated capacity of 280 billion cubic meters. In the space of two years, Noble Energy announced two further discoveries: the Leviathan field, also off the coast of Israel, in 2010 and the Aphrodite field, in Cypriot waters, in 2011. This has reinforced regional ambitions to make the Eastern Mediterranean a gas exporting region. . These ambitions were also based on two assessments made by the US Geological Survey (USGS) in 2010, which estimated the presence of nearly 9.8 trillion cubic meters of undiscovered technically recoverable gas and over 3.4 billion barrels of petroleum resources in the area. However, the real turning point (for regional energy ambitions) came in 2015 when the Italian Eni announced the discovery of the gigantic Zohr gas field off the coast of Egypt. With its 850 billion cubic meters of estimated average gross resources, the Egyptian offshore field is the largest ever discovered in the Mediterranean Sea. It should be added that these fields have another feature: geographical proximity. Thus was born a regional alliance with a pipeline project that excludes Turkey from the energy dynamic. The presence of natural gas has become an axis of cooperation and rivalry in the region. It can be said that gas is the main motivation behind Erdogan's maneuvers. Indeed, Turkey's unique geopolitical situation stems from the fact that it is poor in hydrocarbon reserves while its neighborhood has abundant resources. It is therefore imperative for Ankara to maintain stable energy ties with neighboring energy-rich countries or regions. In line with Turkey's growing domestic demand, efforts to focus on energy security have become an integral part of the country's foreign policy over the past two decades. The search for hydrocarbons, in particular natural gas, has become a fundamental geopolitical and geo-economic objective for the country.
The rationale for Turkish natural gas policies can be described by three aspects:
1. Being a country dependent on imports, Turkey's main objective is to guarantee its access to natural gas supplies to satisfy its internal demand.
2. aims to diversify its current supply structure and counterbalance Russia's dominant role in its energy portfolio.
3. Turkey aims to strengthen / increase its integration into the regional energy security architecture by promoting its role as an energy transit country and a potential hub for supplying Europe.
At the moment, the Eastern Mediterranean region does not supply gas to Turkey, with the exception of market agreements with Egypt. However, it emerges as a critical point on the Turkish foreign policy agenda, as the region is viewed by Ankara not only through the prism of energy security, but also through the prism of its protracted conflict with Cyprus and in the broader context of competition for regional power in the eastern Mediterranean.
In line with the above, it is possible to identify at least five key factors that explain Turkey's greater involvement in the Eastern Mediterranean:
1. Turkey looks for potential gas reserves in its waters that could bring economic benefits to the country.
2. Turkey does not want to be excluded from developing a new regional energy agenda and is ready to protect its interests.
3. Turkey intends to be an energy transit country that could strengthen its role as an energy hub and undermine rival projects such as the EastMed pipeline.
4. Turkey intends to involve other countries in the region to support its objectives, as seen in the case of the maritime border agreement with the government of national agreement based in Tripoli in Libya, to promote its position by preventing it from doing so. way for others to gain influence;
5. Turkey intends to demonstrate its capabilities as a military power in the eastern Mediterranean.
The Greek-Turkish crisis is likely to influence the shift in the balance of power in the Eastern Mediterranean region. It is possible that over time the United States will relocate its military base from Incirlik to one of the military installations in Greece. Athens wishes to modernize and strengthen the army and navy to contain Ankara. Greece, Cyprus, France but also regional actors such as Egypt and Israel do not agree with the Libyan-Turkish synergy. Analyzing the differences in this balance of power, it is clear that Erdogan appears to be in a position of strength. But from this analysis it also emerges that Ankara does not have sufficient capacity to realize its imperialist ambitions .
Recovery action plan of the Union: On Next Generation EU & a New Independent authority?
The first address of the European Commission since the pandemic was one highly anticipated by all the citizens of the EU block. On September 16, President Ursula van der Leyden took it upon herself to reveal the EU's roadmap for a post-Covid world following the approval of the recovery funds last July which constituted a breakthrough and sent a welcome signal in terms of cohesion and solidarity on the part of the 27 members.
Aside from paying tribute to our frontline workforce and praise the courage and human spirit showed by all in the face of virus spread, van der Leyen set out what she called NexGenerationEU; a movement to breathe new life into the EU but also and most importantly to adapt and lead the way into shaping tomorrow's world. Through her speech, the president highlighted roughly 8 key themes which will be at the centre of this new European era's agenda for the next 12 months, in accordance with the cardinal principles of trust, tolerance and agility. In other words, the 750 billion recovery funds raised extra-ordinarily will be directed towards the following areas:
1° Economy: the Union members must all breed economies that offer protection, stability and opportunities in the face of the continuous health crisis with a specific wish expressed for a stronger Health union – and thereby an extension of the Union's competencies on the matter – but also the advent of European minimum wages.
2° Green Revolution: the Union will adopt more radical attitudes towards mitigating climate-change and safeguarding our planet, starting with the ambitious aim of becoming the first climate-neutral continent by 2050 through the EU's Green Deal. So called 'lighthouse' high-impact and hydrogen-based projects will become an additional focus.
3° Technology: Europe has to step up its game and become a digital leader through securing industrial data and using it to support innovation. Delineating the use of AI by regulating the field, creating a secure EU e-identity and ensuring connectivity deployment so as to fully cover rural areas are also high on the list.
4° Vaccine management: The Union praises the open approach followed up until now in facing the virus whilst many others have opted for withdrawal and undercutting of cooperation. Having served as an example regarding vaccines research and funding, the EU must uphold its policy all the way to the finish line and ensure its accessibility for every citizen around the world.
5° Multilateralism: the current international order system needs some rethinking and international institutions need reform in order to de-paralyze crucial decision-making in urgent situations. This starts with the EU taking faster univocal positions on global issues (Honk-Kong, Moscow, Minsk, and Ankara) and systematically and unconditionally calling out any HR abuses whilst building on existing partnerships with EU's like-minded allies.
6° Trade: Europe will be made out as a figure of fair-trade by pushing for broker agreements on protected areas and putting digital and environmental ethics at the forefront of its negotiations. Global trade will develop in a manner that is just, sustainable, and digitized.
7° Migration: A New Pact on Migration will be put forward imminently as to act on and move forward on this critical issue that has dragged for long enough; in that regard every member state is expecting to share responsibility and involvement including making the necessary compromises to implement adequate and dignifying management. Europe is taking a stand: legal and moral duties arising from Migrants' precarious situations are not optional.
8° Against hate-inspired behaviours and discriminations: A zero-tolerance policy is reaffirmed by the Union by extending its crime list to all forms of hate crime or speech based on any of the sensitive criteria and dedicating budget to address de facto discriminations in sensitive areas of society. It is high time to reach equal, universal and mutual recognition of family relations within the EU zone.
Granted, the European 'priorities forecast' feels on point and leaves us nearly sighing in relief for it had been somewhat longed for. The themes are spot on, catch words are present and the phrasing of each section is nothing short of motivational with the most likely intended effect that the troops will be boosted and spirits lifted subsequently. When looking closer to the tools enunciated for every topical objective, there seems however to be nearly only abstract and remote strategies to get there.
This is because a great number of the decisive steps that the Union wishes to see be taken depend on the participation of various instruments and actors. Not only does it rely for most on the converging interests, capabilities and willingness of nation States (inside and outside the euro zone), but it is also contingent on the many complex layers and bodies of the Union itself. And when a tremendous amount of the proposed initiatives for European reconstruction is reliant on such a far-reaching chain of events, it simply calls into question the likelihood for the said measures and objectives to be attained – or at the very least in which timeframe.
One might then rightfully wonder whether good and strong willpower coupled with comprehensive projections can be enough. And perhaps in the same vein, whether we can afford to wait and let it play out in order to find out? In his recent writing Giles Merritt, founder of the platform 'friends of Europe' tends to suggest we most certainly do not have the luxury of waiting it out and not pushing the forward thinking even further. Indeed, according to him, Europe could and should do more. More than a call for action and change that might end up echoing and fading in the depths of the EU's bureaucracy, the Union would be expected to back up its ambitious intentions with the setting up of an independent planning agency to 'ensure revolutionary ideas and projects are speedily implemented', to borrow Merritt's words.
Whilst van der Leyen's announcement was promising and efficient in that it sent an important message – the EU is wanting to get in the driver's seat – only the follow-up with radical motions such as the creation of a readily available tool to implement fast and impactful changes can lend support to a claim that Europe is in a position to resolve current internal and external EU challenges, and more generally to bounce back from conceded decline suffered in the most recent decades.
As a matter of fact, Diplomat Ali Goutali and Professor Anis Bajrektarevic were the firsts to make an analysis in that sense as they articulated their proposal for the Organization of Islamic Cooperation (OIC) earlier this year. Faced with similar challenges and need for sharper thinking and tools in order to be at the forefront of the economic and technologic challenges ahead, the OIC had relied heavily on its Committee on Scientific and Technological Cooperation and agenda reform to reinforce its cooperation and innovation capabilities as a global player.
Nevertheless, Goutali and Bajrektarevic already felt months ago that additional steps ought to be taken for the OIC to be able to respond swiftly and reaffirm further its mandate of facilitating common political actions. To that end, it was suggested that a mechanism for policy coordination in critical times – the Rapid Reaction Capacitation – in charge of, primarily, vaccines management and AI applications should be introduced. Furthermore, the stakes behind the urgent need of strengthening our international order through cohesive endeavours are evidently the same for both the EU and the Arab World. That is to permanently leave behind a pseudo-competitive nation-based attitude that is nothing but a relic from the past and has achieved little in the context of the Covid outbreak.
Hence, if such an independent body was to be established, all three authors agree that it could gather the indispensable political power and resources to carry out the desired reforms on multilateralism, cyber and digital infrastructures, Covid recovery measures or geopolitical partnerships. Necessarily streamlined in order to avoid undue blockades, these new regional bodies could be composed of energetic forward thinkers across the private and public sectors empowered to map out and act on adequate strategies for a post-Covid world. This is because we all share the same goal: achieving solidarity not only on paper or as a conceptual motto but in real life and in real time. And after all, didn't von der Leyen herself concur with that line of thinking as she enjoined Member states to move towards qualified majority voting to avert slow and cumbersome decision-making processes?
It seems pretty clear to me that such discussions in relation to the aggressiveness in actions and potential bureaucratic barriers might raise an old-as-the-world yet still very important questions: Should we, Europe, be ready to risk losing some of the legitimacy or democratic aspects of our political bodies in order to gain in speed and efficiency in times of crisis? And if not, considering the embracement of some of our supra-national entity's actions is already on shaky grounds, how can we ensure that such bold measures may still be reconciled with maximal legitimacy given our equally urging need for unity?