25 years after 9/11 – How many Germanies should Europe have?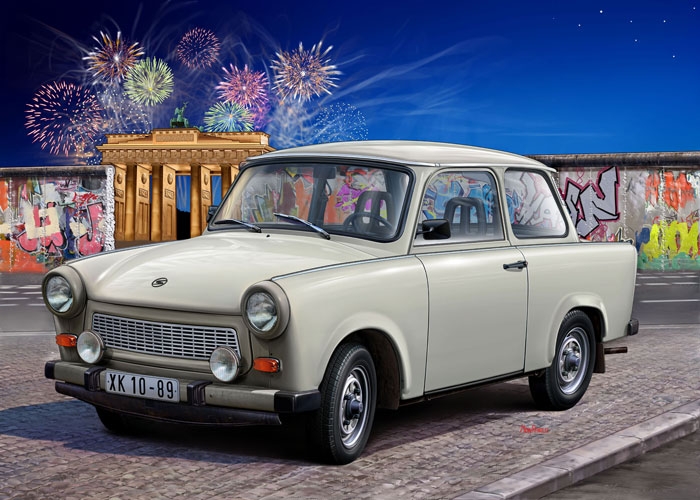 Ever since the Peace of Westphalia, Europe maintained the inner balance of powers by keeping its core section soft. Peripheral powers like England, France, Denmark, (Sweden and Poland being later replaced by) Prussia, the Ottomans, Habsburgs and Russia have pressed and preserved the center of continental Europe as their own playground.
At the same time, they kept extending their possessions overseas or, like Russia and the Ottomans, over the land corridors deeper into Asian and MENA proper. Once Royal Italy and Imperial Germany had appeared, the geographic core 'hardened' and for the first time started to politico-militarily press onto peripheries, including the two European mega destructions, known as the two World Wars. Therefore, this new geopolitical reality caused a big security dilemma lasting from the 1814 Vienna congress up to Potsdam conference of 1945, being re-actualized again with the Berlin Wall destruction: How many Germanies and Italies should Europe have to preserve its inner balance and peace?
At the time of Vienna Congress, there were nearly a dozen of Italophone states and over three dozens of Germanophone entities – 34 western German states + 4 free cities (Kleinstaaterei), Austria and Prussia. The post-WWII Potsdam conference concludes with only three Germanophone (+ Lichtenstein + Switzerland) and two Italophone states (+ Vatican). Than, 25 years ago, we concluded that one of Germanies was far too much to carry to the future. Thus, it disappeared from the map overnight, and joined the NATO and EU – without any accession talks – instantly.
West of Berlin, the usual line of narrative claims that the European 9/11 was an event of the bad socio-economic model being taken over by the superior one – just an epilogue of pure ideological reckoning. Consequently – the narrative goes on – the west (German) taxpayers have taken the burden. East of Berlin, people will remind you clearly that the German reunification was actually a unilateral takeover, an Anschluss, which has been paid by the bloody dissolutions affecting in several waves two of the three demolished multinational Slavic state communities. A process of brutal erosions that still goes on, as we see it in Ukraine today.
Sacrificing the alternative society?
What are Berliners thinking about it?
The country lost overnight naturally triggers mixed feelings. In the case of DDR, the nostalgia turns into ostalgia (longing for the East). Prof. Brigitte Rauschenbach describes: "Ostalgia is more like unfocused melancholy." Of the defeated one?! It is a "flight from reality for lack of an alternative, a combination of disappointment with the present and longing for the past". The first German ever in the outer space, a DDR cosmonaut, Sigmund Jähn is very forthcoming: "People in the East threw everything away without thinking… All they wanted was to join West Germany, though they knew nothing about it beyond its ads on television. It was easier to escape the pressures of bureaucracy than it is now to avoid the pressures of money." Indeed, at the time of Anschluss, DDR had 9.7 million jobs. 25 years later, they are still considerably below that number. Nowadays, it is a de-industrialized, demoralized and depopulated underworld of elderly.
If the equality of outcome (income) was a communist egalitarian dogma, is the belief in equality of opportunity a tangible reality offered the day after to Eastern Europe or just a deceiving utopia sold to the conquered, plundered, ridiculed and cannibalized countries in transition?
Wolfgang Herr, a journalist, claims: "The more you get to know capitalism the less inclined you are to wonder what was wrong with socialism." Famously comparing the two systems 15 years later, one former East Berliner has said: "Telling jokes about Honecker (the long-serving DDR leader) could lead to problems, but calling your foreman at work a fool was OK. Nowadays anyone can call (Chancellor) Schröder names, but not their company' supervisor, it brings your life into a serious trouble." The western leftists involved in the student uprisings of the late 1960s were idealistically counting on the DDR. When the wall fell, they thought it marked the start of the revolution. After sudden and confusing 'reunification', they complained: 'But why did you sacrifice the alternative society?'
They were not the only one caught by surprise. In the March 1990 elections, the eastern branch of Kohl's Christian Democrat party, passionately for 'reunification', won an easy majority, defeating the disorganized and dispersed civil rights activists who – in the absence of any other organized political form, since the Communist party was demonized and dismantled – advocated a separate, but democratic state on their own. The first post-'reunification', pan-German elections were held after 13 months of limbo, only in December 1990. "Our country no longer existed and nor did we," Maxim Leo diagnosed. "The other peoples of Eastern Europe were able to keep their nation states, but not the East Germans. The DDR disappeared and advocates of Anschluss did their best to remove all trace of its existence". Vincent Von Wroblewski, a philosopher, concludes on Anschluss: "By denying our past, they stole our dignity."  
Yet another alternative society, butchered
The collapse of the Soviet Union – which started in Berlin on 09th November 1989 – marked a loss of the historical empire for Russia, but also a loss of geopolitical importance of nonaligned, worldwide respected Yugoslavia, which shortly after burned itself in series of brutal genocidal, civil war-like ethnical cleansings. The idea of different nations living together and communicating in different languages in a (con-)federal structure was (though imperfect) a reality in Yugoslavia, but also a declared dream of the Maastricht Europe. In fact, federalism of Yugoslavia was one of the most original, advanced and sophisticated models as such worldwide. Moreover, this country was the only truly emancipated and independent political entity of Eastern Europe and one of the very few in a whole of the Old Continent.
Yugoslavia was by many facets a unique European country: No history of aggression towards its neighbors, with the high toleration of otherness, at home and abroad. Yugoslav peoples were one of the rare Europeans who resolutely stood up against fascism, fighting it in a full-scale combat and finally paying it with 12% of its population in the 4-years war – a heavy burden shouldered by the tiny nation to return irresponsible Europe to its balances. Apart from the Soviet Union, Yugoslavia was the single European country that solely liberated itself from Nazism and fascism. (Relative to the 1939 size of state territory and incumbent population within, the top WWII fatalities were suffered by Poland – 18%, the Soviet Union – 15%, Yugoslavia 12%, III Reich/Germany – 10%. For the sake of comparison, the Atlantic rim suffered as follows: France – 1,3%, UK –0,9%, the US – 0,3%.)
Yugoslavs also firmly opposed Stalinism right after the WWII. Bismarck of southern Slavs – Tito imposed the so-called active peaceful coexistence after the 1955 Bandung south-south conference, and assembled the non-Aligned movement (NAM) in its founding, Belgrade conference of 1961. Steadily for decades, the NAM and Yugoslavia have been directly tranquilizing the mega confrontation of two superpowers and satellites grouped around them (and balancing their irresponsible calamities all over the globe). In Europe, the continent of the sharpest ideological divide, with practically two halves militarily confronting each other all over the core sectors of the continent (where Atlantic Europe was behind some of the gravest atrocities of the 20th century, from French Indochina, Indonesia, Congo, Rhodesia to Algeria and Suez), and with its southern flank of Portugal, Spain and Greece (and Turkey sporadically) run by the military Juntas, Yugoslavia was remarkably mild island of stability, moderation and wisdom.
Domestically, Yugoslavia had a unique constitutional setup of a strictly decentralized federation. Although being a formal democracy in its political life, many aspects of its social and economic practices as well as largely enjoyed personal freedoms and liberties featured the real democracy. The concept of self-management (along with the Self-managing Interest Community model) in economic, social, linguistic and cultural affairs gained a lot of external attention and admiration in the 1960s, 1970s and 1980s. Still, there was neither enough sympathies, nor mercy towards-EU-heading Europe, to save either the Yugoslav people from an immense suffering or the symbol that this country represented domestically and internationally. Who needs alternative societies and alternative thinking?!
TRABANTize yourself!
Despite the post-Cold War, often pre-paid, rhetoric that Eastern Europe rebelled against the Soviet domination in order to associate itself with the West, the reality was very different. Nagy's Hungary of 1956, Dubček's Czechoslovakia of 1968 and (pre-)Jeruzelski Poland of 1981 dreamt and fought to join a liberal Yugoslavia, and its world-wide recognized 3rd way!
By 1989-90, this country still represented a hope of full emancipation and real freedom for many in the East. How did the newly created EU (Atlantic-Central Europe axis) react? At least tolerating (if not eager to support), or actively eliminating the third way of Yugoslavia? It responded to the Soviet collapse in the best fashion of a classic, historical nation-state, with the cold calculi of geopolitical consideration deprived of any ideological constrains. It easily abandoned altruism of its own idea by withdrawing its support to the reformist government of Yugoslavia, and basically sealed-off its faith.
Intentionally or not, indecisive and contradictory political messages of the Maastricht-time EU – from the Genscher/Mock explicate encouragement of separatism, and then back to the full reconfirmation of the territorial integrity and sovereignty of Yugoslavia – were bringing this multinational Slavic state into a schizophrenic situation. Consequently, these mixed or burial European political voices – most observes would agree – directly fed and accelerated inner confrontations of the (elites claiming to represent) Yugoslav peoples.
Soon after, Atlantic-Central Europe axis contained the western Balkans, letting the slaughterhouse to last essentially unchecked for years. At the same time, it busily mobilized all resources needed to extend its own strategic depth eastwards (later formalized by the so-called enlargements of 1995, of 2004, of 2007 and finally of 2013).
The first ever fully televised war with its highly disturbing pictures of genocidal Armageddon came by early 1990s. It remained on TV sets for years all over Europe, especially to its East. Although the Atlantic-Central Europe axis kept repeating we do not know who is shooting whom in this powder keg and it is too early to judge, this –seemingly indecisive, wait-and-see, attitude– was in fact an undeniably clear message to everyone in Eastern Europe: No alternative way will be permitted. East was simply expected to bandwagon – to passively comply, not to actively engage itself.
This is the only answer how can genocide and the EU enlargement go hand in hand at the same time on such a small continent. At about same time, Umberto Eco talks about eternal yet reinvigorated Nazism. By 1995, he famously diagnosed: 'Ur-Fascism speaks Newspeak'.
No surprise that the East has soon after abandoned its identity quest, and capitulated. Its final civilizational defeat came along: the Eastern Europe's Slavs have silently handed over their most important debates – that of Slavism, anti-fascism and of their own identity – solely to the (as we see nowadays) recuperating Russophone Europe.
Europe of Genocide and of Unification – Happily Ever after
As said, the latest loss of Russophone Europe in its geopolitical and ideological confrontation with the West meant colossal changes in Eastern Europe. One may look into geopolitical surrounding of at the-time largest eastern European state, Poland, as an illustration of how dramatic it was. All three land neighbors of Poland; Eastern Germany (as the only country to join the EU without any accession procedure, but by pure act of Anschluss), Czechoslovakia and the Soviet Union have disappeared overnight. At present, Polish border-countries are a two-decade-old novelty on the European political map. Further on, if we wish to compare the number of dissolutions of states worldwide over the last 50 years, the Old continent suffered as many as all other continents combined: American continent – none, Asia – one (Indonesia/  East Timor), Africa – two (Sudan/South Sudan and Ethiopia/Eritrea), and Europe – three.
Underreported as it is, each and every dissolution in Europe was primarily related to Slavs (Slavic peoples) living in multiethnic and multi-linguistic (not in the Atlantic Europe's conscripted pure single-nation) state. Additionally, all three European – meaning, every second dissolution in the world – were situated exclusively and only in Eastern Europe. That region has witnessed a total dissolution of Czechoslovakia (western Slavs) and Yugoslavia (southern Slavs, in 3 waves), while one state disappeared from Eastern Europe (DDR) as to strengthen and enlarge the front of Central Europe (Western Germany). Finally, countless centripetal turbulences severely affected Eastern Europe following the dissolution of the SU (eastern Slavs) on its frontiers.
Irredentism in the UK, Spain, Belgium, France and Italy, or Denmark (over Faroe Islands and Greenland) is far elder, stronger and deeper. However, the dissolutions in Eastern Europe took place irreversibly and overnight, while Atlantic Europe still remained intact, with Central Europe even enlarging territorially and expanding economically.
Ergo: Our last 25 years conclude that (self-)fragmented, deindustrialized, rapidly aged rarified and depopulated, (and de-Slavicized) Eastern Europe is probably the least influential region of the world – one of the very few underachievers. Obediently submissive and therefore, rigid in dynamic environment of the promising 21st century, Eastern Europeans are among the last, remaining passive downloaders and slow-receivers on the otherwise blossoming stage of the world's creativity, politics and economy. It seems that Europe still despises its own victims.
Interestingly, the physical conquest of the European east, usually referred to as the EU eastern enlargement was deceivingly presented more as a high virtue than what that really was – a cold realpolitik instrument. Clearly, it was primarily the US-led NATO extension, and only then the EU (stalking) enterprise. Simply, not a single eastern European country entered the EU before joining the NATO at first. It was well understood on both sides of the Atlantic that the contracting power of the Gorbachev-Yeltsin Russia in the post-Cold War period would remain confused, disoriented, reactive and defensive. Therefore, the North Atlantic Military Alliance kept expanding despite the explicit assurances given to the Kremlin by the George H.W. Bush administration.
It is worth remembering that the NATO was and remains an instrument (institutionalized political justifier) of the US physical, military presence in Europe. Or, as Lord Ismay vocally defined it in1949: 'to keep the Russians out, the Americans in, and the Germans down'. The fact that the US remained in Western Germany, and that the Soviet Army pulled out from Eastern Germany did not mean 'democratization' or 'transition'. It represented a direct military defeat of the Gorbachev Russia in the duel over the core sectors of Central and Eastern Europe. As direct spoils of war, DDR disappeared from the political map of Europe, being absorbed by Western Germany, while the American Army still resides in a unified Germany. In fact, more than half of the US 75 major overseas military bases are situated in Europe. Up to this day, Germany hosts 25 of them.    
The letzte Mensch or Übermensch?
In the peak of Atlantic hype of early 1990s, Fukuyama euphorically claimed end of history. Just two decades later, twisting in the sobriety of the inevitable, he quietly moderated it with a future of history, desperately looking around and begging: 'Where is a counter-narrative?"  Was and will our history ever be on holiday?
One hundred years after the outbreak of the WWI and 25 years after the fall of the Berlin wall, young generations of Europeans are being taught in school about a singularity of an entity called the EU. However, as soon as serious external or inner security challenges emerge, the compounding parts of the true, historic Europe are resurface again. Formerly in Iraq (with the exception of France) and now with Libya, Mali, Syria and Ukraine; Central Europe is hesitant to act, Atlantic Europe is eager, Scandinavian Europe is absent, and while Eastern Europe is obediently bandwagoning, Russophone Europe is opposing. The 1986 Reagan-led Anglo-American bombing of Libya was a one-time, headhunting punitive action. This time, both Libya and Syria (Iraq, Mali, Ukraine, too) have been given a different attachment. The factors are multiple and interpolated. Let us start with a considerable presence of China in Africa. Then, there are successful pipeline deals between Russia and Germany which, while circumventing Eastern Europe, will deprive East from any transit-related bargaining premium, and will tacitly pose an effective joint Russo-German pressure on the Baltic states, Poland and Ukraine. Finally, here is a relative decline of the US interests and capabilities, and to it related re-calibration of their European commitments, too. All of that combined, must have triggered alarm bells across, primarily Atlantic, Europe.  
The insight here is that although seemingly unified, Europe is essentially composed of several segments, each of them with its own dynamics, legacies and its own political culture (considerations, priorities and anxieties). Atlantic and Central Europe are confident and secure on the one end, while (the EU and non-EU) Eastern Europe as well as Russia on the other end, insecure and neuralgic, therefore, in a permanent quest for additional security guaranties.  
      
"America did not change on September 11. It only became more itself" – Robert Kagan famously claimed. Paraphrasing it, we may say: From 9/11 (09th November 1989 in Berlin) and shortly after, followed by the genocidal wars all over Yugoslavia, up to the Euro-zone drama, MENA or ongoing Ukrainian crisis, Europe didn't change. It only became more itself – a conglomerate of five different Europes.
Therefore, 9/11 this year will be just another said reminder: How have the winners repeatedly missed to take our mankind into completely other direction; towards the non-confrontational, decarbonized, de-monetized/de-financialized and de-psychologized, the self-realizing and greener humankind. Where is the better life that all of us have craved and hoped for, that we all deserve?
Davos more of a show, no longer so important
"Davos has become more of a show, it's no longer so important", concluded Liviu Muresan from Eurodefense Romania at the end of the webinar recently jointly organized by Eurodefense Romania and the Bucharest-based MEPEI think-tank. In the aftermath of the Davos World Economic Forum, 20 key-note speakers invited to examine this year's edition did not hesitate to cast a critical eye upon the outcome and some of them were very straightforward in assessing this year's WEF.
Adrian Severin, former Romanian minister of foreign affairs, gave a remarkable definition to the Davos WEF: "something between mythology and reality because politicians come to Davos to look for intellectual validation and economic support, corporatists come to look for intellectual respectability and political assets, civil activists seek kinship with the political power and financial sponsorship. They make a network of self-legitimized supra-national power that combines the characteristics of occult interest groups, influence groups that associate oligarchic cynicism with democratic hypocrisy. A group of self- proclaimed prophets, self-confirming their prophecies."
Experienced in foreign policy, Severin could identify new approaches during the Forum, so he portrayed in detail "the Davos WEF that turned from an incubator of ideas into a platform for launching messages and trial balloons, from a doctrinal workshop into a ballroom…from a political designer into a moral whistle-blower ….from a producer of doctrines into a producer of dogmas…from the champion of missionary realism into athlete of utopias ….from a platform of dialogue into a platform of war propaganda…from a believer in globalization into a promoter of globalism…from a follower of inclusion into a promoter of exclusion….Davos is at risk of losing popularity and political failure, it no longer solves problems, it either deepens the existing crisis or generates new crises ."
Severin argued that "this year's edition was significant through the absences rather than through the presences because only Olaf Scholtz was present this year out of the G7 leaders….Russia and China were absent….The president of the European Commission has become a US ventriloquist , no longer representative of the European Union that is neither Union, and no longer European…The main representatives of the US were absent. Those present discussed everything but the risk of having the world fractured into two blocks with incompatible cultural identities, with the Euro-Atlantic block increasingly weaker than the Indo-Pacific block and the Euro-African-South-American block…the discussion about green energy and other similar topics is nonsense as long as solutions are not presented."
Severin believes that the main concern should be "to stop the war in Ukraine and to normalize the dialogue between the Euro-Atlantic and the Euro-Asian blocks", especially because this year's theme was "Cooperation in a fragmented world".
The most inspirational speech was given by Antonio Gutierez, the head of United Nations Organization, who referred indeed to the fragmented world, but Severin pointed to the fact that Antonio Gutierez gave such a speech in Davos and not in the UN in New York or Geneva, a sign of the failure of the UN, which means that the UN and the OSCE must be revived.
General Corneliu Pivariu, former head of the Romanian Military Intelligence, stressed that the Davos meeting actually does not solve any problem of the world. It speaks every year about economic inequalities without solving that, doing every year nothing else than acknowledging the deepening of inequalities. For instance, according to Credit Suisse, between December 2019 and December 2021, the global wealth increased with 42 trillion USD but 26 trillion USD belonged to the 1% richest population, and 16% to the rest of 99% of the world's population. Another topic is global warming, which is also never curbed, and an Oxfam report released in November 2022 revealed that a billionaire's annual emissions of CO2 are one million times higher than a person in the 90% of the world's population.
Carlos Branco, senior analyst with the National Defense Institute in Portugal, confirmed that Davos meeting did not find solutions to the world's problems. He reminded that, in Davos, Ursula Von Der Leyen, Olaf Scholtz and other leaders spoke of the need to make Europe independent in terms of energy but they did not explain how exactly Europe will manage to provide itself commodities and raw materials, since Europe currently has 37 strategic dependencies out of which 2% from China and 3% from Russia, while the new technologies will still make Europe dependent on Asia. "The future of Europe will depend on how it will position itself in relation to the advanced technologies, Artificial Intelligence, a.s.o., but for the moment, Europe is trapped."
As an outstanding expert on Asia, Viorel Isticioaia Budura, former Managing Director for Asia and the Pacific at the European External Action Service and former Romanian ambassador in China and Japan, pointed to the absence of many G7 leaders in Davos as well as of Asian leaders, among which China, which is "the beauty and Miss Universe of the world's interdependency", and mentioned the presence of many Asian business people in Davos this year, while reminding of the importance of Asian countries and of the three high-level summits organized in Asia last year, G20, APEC and ASEAN, and of what Anthony Blinken, the US secretary of state, called "the rest of the world", namely, Asian countries that do not follow the Euro-Atlantic order but have become a significant part of the global economy. Isticioaia Budura wondered if the "re-globalization of the supply chains would be possible" and declared China "the champion and the promoter of globalization."
Michael Zinkanell director of the Austrian Institute for European and Security, Vienna, expressed his opinion that "we a living in a bipolar world dominated by the US and China while Russia has no ability to project global power, and some clear conclusions after the Davos meeting are that instability is increasing in the world, the world is becoming more and more interconnected and energy independence and decarbonisation are very important for the future". Zinkanell sees natural disasters and socio-economic risks as the main concerns for the future, but also the interactions with some authoritarian countries that are trying to lead in this new multipolar world that will allow multilateralism.
Germano Dottori, editor of the Italian Geopolitical magazine, also agreed that Davos meeting became too politicized and not too useful but he sees the prospects for the future of the world "not so bleak like a few months ago."
Flavius Caba Maria, president of MEPEI, the Bucharest-based think-tank that co-organized the webinar, expert on the MENA region, mentioned a few aspects among which that fact that the representatives of oil and gas companies were welcomed at Davos, unlike Glasgow, which is a sign that renewables cannot entirely meet the energy needs of humanity.
On the other hand, Caba Maria pointed to the BRICS countries and his remarks could be seen as complementary to the idea mentioned by several speakers that the Western institutions seem to have lost their ability to solve the global problems and to ensure economic equality.
Caba Maria emphasized that "the global South is establishing its own system of alliances, turning them into a source to transform global economy, thus creating a development alternative trend, different from the one promoted by the West, with three regional alliances looming: the African Union, the Community of Latin American States and Shanghai Cooperation Organization in Eurasia. Among all these countries, China stands out and everything that's going on in China is of utmost interest for the other countries, because it has become the world's largest economy."
Facts to keep in mind for the organizers of next Davos meetings.
Serbia must reject the ultimatum regarding Kosovo
The President of Serbia, Aleksandar Vucic on January 20th had a meeting with the Western negotiating team about the solution for Kosovo. European mediator Miroslav Lajcak, American envoy Gabriel Escobar, German and French special advisers Jens Ploetner and Emmanuel Bonne as well as Italian prime minister's adviser Mario Talo once again discussed with the leaders of Serbia (and Kosovo) the plan(ultimatum) that should regulate relations between Belgrade and Pristina. Officially, the plan for a peaceful solution has not been presented to the public. However, Serbian media published the text of the plan and they clearly emphasize that it is an ultimatum from Quinta. And what is even more important, no one from the Government of Serbia denied it.
Which clearly tells us that the Government of Serbia is releasing the plan(ultimatum) as a trial balloon. However, that decision turned out to be wise, because the reactions of the citizens of Serbia to the plan were more than clear on the point of view that the plan was unacceptable. Because that agreement, among other things, requires that Serbia in practice (de facto) recognize the violent secession of its own Province that is, allow Kosovo to join the United Nations.
The plan compiled by the advisers of the leaders of the two largest democracies in Europe – French President Emmanuel Macron and German Chancellor Olaf Scholz – represents a gross violation of UN Security Council Resolution 1244, the basic principles of democratic international relations, the UN Charter, and the OSCE Final Document.
The plan(ultimatum) for Kosovo, humiliates Serbia and the Serbian people by ordering that Serbia respect equality, sovereignty, territorial integrity and the so-called state symbols of Kosovo and all other countries, except it`s own sovereignty, territorial integrity and it`s internationally recognized borders confirmed by the UN, OSCE and other international organizations. Serbia is expected to cooperate in dismantling its own integrity, its own constitutional order and international reputation, so that no one could use the "Kosovo case" as a precedent for unilateral secessions, which primarily refers to Ukraine.
The fact that currently five members of the European Union (Spain, Romania, Slovakia, Greece and Cyprus) and four members of NATO do not recognize the independence of Kosovo shows how bad the acceptance of the plan would be for Serbia. The goal is also to place all responsibility for the victims and destruction on Serbia, as a victim of the NATO aggression in 1999, and to use this act to justify the aggression against Serbia, which was carried out against the international law.
Kosovo is not a frozen conflict, as claimed in the West and repeated by official Belgrade, nor it can be resolved by an ultimatum to Serbia. The best example of this is Cyprus, which was invaded by Turkey in 1974, and despite this, neither Turkey nor Cyprus (or Greece) agree to any ultimatums, nor does anyone give them. The question must be asked here, how is it possible for Quinta to issue an ultimatum to Serbia and why are the Serbian Government and the President of Serbia allowing it?!
The Serbian Government must apply new tactics
Negotiations on Kosovo with Quinta must first be conducted on essential matters. And that means, above all, the protection of the current Serbian population in Kosovo and the return of the 250,000 expelled Serbs. Regulating the status of Serbian state property in Kosovo, which was seized by the separatist government in the province. Plus, the return of stolen property to the Serbs, who were forcibly expelled from the province.
Also, bearing in mind the aggressive policy of the Kosovo separatists, who, contrary to the agreement with NATO, are sending special units to the north of the province, while perpetrating violence against the Serbs, a new strategy is needed. And this is primarily reflected in the fact that the Government of Serbia must help establish the Republika Srpska in the north of Kosovo. This means that the local Serbs would have their own police(including a special police unit), judiciary, prosecutor's office, education, health care and control over border crossings. In other words, parity would be established in the armed forces, bearing in mind that it is not realistic to expect that Serbian president Aleksandar Vucic will ever approve the sending of the Serbian Army to Kosovo. In this way, Serbia would strategically strengthen its positions and would wait for a change on the geopolitical scene of the world, until favorable conditions are created for the full return of the southern Serbian province of Kosovo to Serbia.
Otherwise, if Serbian Government agree to Kosovo's entry into the United Nations, it would mean that Kosovo could unite with Albania, about which Kosovo Prime Minister Albin Kurti also publicly spoke about. This would than open the issue of secession from Serbia of the Presevo Valley and the geographical region of Sandzak. And what is even more important, an incredibly strong pressure to abolish Republika Srpska in Bosnia and Herzegovina would begin. All of the above would have catastrophic consequences for the country of Serbia, but also for the entire Balkans.
"The starry heavens above me…"* A plea for awareness and peace
*Immanuel Kant: "Two things fill the mind with ever new and increasing admiration and awe, the more often and steadily we reflect upon them: the starry heavens above me and the moral law within me." 
In the neighborhood with Russia
Who is actually aware today where the border of the former German Empire was once located? Or how far to the northeast the village of Nimmersatt and the nearby coaching inn Immersatt actually lay? Nimmersatt was located at the northern tip of East Prussia, surrounded by the Baltic Sea to the west and Russia to the east and north. Russia – then Russian Lithuania – was our direct neighbor until 1918. The Memel territory was traditionally Prussian borderland, 120 km long and 40 km wide, stretching north along the Memel River. In 1422, the Treaty of Melnosee established the frontier, which remained almost unchanged until 1920. After the Pyrenean border, it is the second oldest in Europe.
Located on the imperial border, Nimmersatt was the former German Empire's most northeastern spot and was last in German hands in 1945.[1] Like Nimmersatt, there are many seemingly vanished places and landscapes in historic eastern Germany. But they have for the most part disappeared. These places bear witness to the fact that many Germans, consciously or unconsciously, are still deeply rooted in these seemingly vanished landscapes.
The German soul is closely connected with the East and its territories, especially with Germany's historical East, including East and West Prussia and the Memel territory.
According to estimates, about 14 million refugees had to leave their homes after the Second World War, losing everything, all their belongings. About 2 million died in transit, and Germany lost a quarter of its territory.
As Simone Weil (1909–1943) once put it: "Rootedness is probably the human soul's most important and most misunderstood need."
Crises, conflicts and silver lining
If you look at today's world, you see crises everywhere, wars and deep divisions in our societies. Fears are being fueled and images of "the enemy" that were actually long forgotten are being revived. The war that has been raging in Ukraine since 2014 has now escalated on the European continent into a proxy war between the United States and Russia. Russia is being declared the enemy. With its arms deliveries and military support,[2] Germany has also officially entered into the war with Russia.
What immeasurable suffering wars visit on mankind – a painful truth also understood by members of Germany's "war generation" and their descendants, especially those with roots in Germany's historical East. Germans and Russians look back on a common and consequential past; we share one of history's darkest and most horrible chapters, beginning with Germany's invasion of the Soviet Union on June 22, 1941 and the subsequent conquest of East Prussia by the Red Army.
Whatever happened, a shared history connects peoples, and Germans and Russians will therefore always be connected
Civilians are and always have been the ones who suffer most in war. During the Second World War, from 1939 to 1945, the Soviet Union had the most casualties: 24 million people,[3] 14.3 million of them civilians. Germany had a total of 7.7 million casualties, of which 2.2 million belonged to the civilian population.
In her old age, Mama, my mother, could still recall the terrifying whistling sound of the rocket launchers known as "Stalin organs."[4] During thunderstorms and when fireworks were being shot off, she would begin to shiver and sought shelter. Yet despite all the war trauma, the attachment to Germany's historical East is part of the German soul and an integral part of the German cultural nation. Not for nothing was I christened Katja. Mama and my grandmother often affectionately called me "Katjuscha"[5] in their East Prussian dialect – a reference to the old Russian folk song.
The horrible sound of the Stalin organs was eventually forgotten. Bridges of reconciliation between Russians and Germans were built in large numbers after World War II, something that fortunately continues to happen.
Having left the Cold War behind us, which divided the world into good and evil or West and East, the world is evolving into a more complex, multipolar place – a multipolar world that could again give humanity a chance to create a new global world order of peaceful coexistence.
This might be possible were it not for the US, which seems to be resisting a multipolar world with all its might: The US wants to continue to assert its supremacy and influence worldwide. It has basically never withdrawn from Germany, and does not accept any other powers on the world stage. This US influence is expressed above all in the strategies of NATO and the EU, since they again rely on images of Russia and China as "the enemy" and on exclusion and division.
Shaktarp – when life comes to rest
The "Fifth Season" – Shaktarp in Lithuanian or, in Russian, Rasputitsa – is a special time, between the winter and spring season. It is the time of floods, of inundated meadows. This time was also called the time of "roadlessness" – the Memel territory and neighboring lowlands were neither passable, nor navigable during this period.[6] Life and people came to rest and there was thus time for reflection. Perhaps this is what our world sorely needs now.
It seems to me just the right time to pause, to rediscover and feel the magic of life. A magic that comes from looking at a piece of amber through which the sun is shining. Often found near the Baltic Sea, amber continues to fascinate people to this day. Sometimes known as the tears or gold of the gods, amber was once an important commodity, more valuable than gold, and it made its way across Europe on ancient trade routes from the Baltic Sea to Southern Europe and North Africa – one of the beginnings of globalization, or, rather, of the bonds that bring people together.
In addition to the Silk Road, the Amber Road has connected people, drawing them under the spell of this magical substance, which shines brighter than the sun.[7]
"States don't have friends, states only have interests"
The observation made in 2013 by Egon Bahr, the German politician known for a commitment to peace and détente, remains true today: "International politics is never about democracy or human rights. It is about the interests of states. Remember that, no matter what they tell you in history class."[8] Otto von Bismarck and Charles de Gaulle, among others, have also pointed out that feelings and values have no place in politics. Only "interests and reciprocity should be used as a guideline."[9]
Therefore, it is more important than ever to accept realities and define national interests. Values are volatile and often subject to the current zeitgeist. For example, no one called for a "feminist values-based foreign policy" until a German foreign minister from the Green Party did so. The much "cited community of values is not a form of governance, as it has not been legitimized by any democratic process." [10]
We have been living in a multipolar world for a long time, with different forms of governments, democracies, dictators and authoritarian regimes. But our international institutions and organizations, which were created after the Second World War, have not been updated.
According to a study by The Economist in 2021, only 45% of the world's population lives in countries with democratic structures.[11] The ostensibly promising narrative of "change through trade" has not come to fruition. The expansion of economic relations with China that began in 1978 has been driven solely by economic gain. Even today, China offers a huge market for foreign products. The expansion of economic relations and the opening of the country in turn has helped move a significant part of the Chinese population out of poverty, and China's technological backwardness has been quickly overcome. Both sides, the West and China, were and still are exclusively concerned with economic interests and geopolitical influence in Eurasia.
What is new, among other factors, is that the military no longer has a monopoly on wars and conflicts. We are increasingly experiencing ideologically fueled media and propaganda wars that deeply divide the population, make factual debates almost impossible, and drive humanity into division and thus into wars.
Ideology prevails over common sense and the heart
Fear and hatred are mighty propaganda tools – e.g., fear of the virus, fear of CO2 and distrust of Russia and China. The laborious and decades-long process of reconciliation between Germans and Russians, among others, has come to a standstill. Not only have economic relations been broken off, but cultural exchange has also come to a halt. Russian artists are being disinvited from performing if they have not publicly taken a clear stand against Putin. Political attitudes have become more important than art, and ideological attitudes are determining economic orientations and political decisions.
China – the surveillance state
The narrative of "change through trade" is now a thing of the past. China continues to pursue its "Grand Strategy." What were once the dynasties of the Chinese Empire have become – since the founding of the People's Republic in 1949 – the Communist Party, with current President Xi Jinping as its head, as emperor. In accordance with the "Chinese Dream," the country is striving to become Number 1 in the world in all areas, including military power.
The drastic end of its zero-Covid policy shows how capable China is. The Chinese government has reacted, in a way that saves face, to the "spontaneous protests" and thus shown strategic flexibility. Thus, Xi Jinping has not only done the Chinese economy a great favor by lifting all Covid measures, he has also cemented his power and the power of the Communist Party. The transformation into a different system, propagated for so long by the West as justification for maintaining economic relations with an authoritarian regime, now seems more unlikely than ever. On the contrary, the Chinese government continues to pursue its strategy and to build a perfectly controlled, highly technological surveillance state.
China thus remains a very flexible economic partner and geopolitical player. This requires an equally flexible China strategy on the part of other countries. Supply chain disruptions must always be taken into consideration, investments in China should be thought about carefully and protected. Potential dependencies in the area of critical infrastructure and products, such as upstream inputs for pharmaceuticals, should always be avoided. Yet this also applies to economic relations with non-authoritarian regimes.
Moreover, dealings with China, economic and political, should be free of emotion, determined only by the relevant economic interests and reciprocity, for the benefit of all concerned parties. The fact is: China continues to go its own way and is a country in which the individual and individual freedoms play a very limited role.
Ideology has great importance in China – an ideology that is not only intended to hold the population together internally, but is the guiding principle externally for every political step on the world geopolitical stage. In dealing with China, one's own national interests and reciprocity should always be the guiding principle. This applies not only to interactions with China, but especially to those with Russia as well.
We are all connected to each other.
Russia and the German soul
Let's be realistic: Russia is a nuclear power; economic sanctions will not harm it in the long run as a country that is almost immeasurably rich in raw materials. On the contrary, sanctions allow Russia to diversify its gas market and thus no longer depend on just one customer.
A prime example: the reactivation of the economic corridor running from China to Mongolia to Russia.[12] Further, the Russian gas pipeline to China will replace Nordstream 2.[13] In the course of securing its energy supply, China wants to keep its energy mix balanced and is thus increasing the share of natural gas. India is also a grateful purchaser of Russian gas.
Something that shows a decoupling from Russia is not so simple is the fact that from January to October 2022, Europe's LNG imports increased by 40% over 2021. Russian LNG accounted for 16% of total European marine imports, with the main customers being France, Belgium, Spain and the Netherlands.[14] Instead of low-cost and environmentally friendly pipeline gas, the focus is now on LNG.
The resulting damage is now being felt by Germany in particular, as an industry-intensive and, compared to Russia, resource-poor country. The growing home-made energy crisis is driving deindustrialization in Germany; large companies are increasingly thinking of leaving the country; medium-sized enterprises – once the backbone of the German economy – are increasingly being destroyed; the country's economic performance is declining; unemployment and poverty are the consequences.
And wasn't the attack on Nordstream 2 the first terrorist attack against Germany since World War II?
The decisions and actions of the current Federal Government, with Olaf Scholz as Chancellor, are not in accordance with the oath taken "to prevent harm to the German people."
"I swear that I will devote my strength to the welfare of the German people, increase its benefit, avert harm, uphold and defend the Basic Law and the laws of the Federation, fulfill my duties conscientiously, and ensure justice for all. (So help me God.)"
With or without God's help, arms deliveries and military support to Ukraine, the homemade energy crisis, the intolerable excesses of gender-neutral language, so-called wokeness, cancel culture and uncontrolled immigration are also destroying not only the German soul, language and culture and putting pressure on the national budget, they are also continuing to widen already deep social divisions. None of this works to the benefit of Germany and the German people.
The power of culture, history and geography
"… the continuity of the state without which Germany would be much poorer – Germany did not come out of nowhere. Prussia was one of the most formative great powers in Europe and one of the most modern states in the world, with its effective administration, literacy down to the last street in the last village, and the rule of law at all levels."[15]
While there were serious political instabilities in the Weimar Republic, as the largest member of the German Empire, Prussia was politically very stable. Otto von Braun,[16] Prussian prime minister from 1920 to 1932 and a diehard Prussian and Social Democrat, reformed the state and school systems. Prussia was thus a "reliable pillar of the Weimar Republic." But, following the so-called "Prussian blow,"[17] von Braun was removed from office.
"The Reich's control over Prussia, especially over the Prussian police, made it much easier for Adolf Hitler to establish a dictatorial regime in the course of the National Socialist takeover in 1933."[18]
The power of culture and shared history together with geography are enduring cornerstones that provide a strong foundation. "Between Russia and America lie oceans. Between Russia and Germany lies a great history," wrote historian Michael Stürmer.[19] Vladimir Putin also quoted Stürmer in his speech to the German Bundestag on September 25, 2001.
Building bridges
My unshakable optimism tells me that it is not too late to return to our fundamental power, our culture and history, in order to create a new world order based on peaceful coexistence. What's more, because of its geographic location, Germany should serve as a bridge between East and West.
Authoritarian regimes can only be changed from within, by their own people. Thus, Germany, too, can only free itself from its shackles from within, leaving behind the seemingly endless moralizing blame game and victimization loop and returning to what we Germans actually are: peace-loving, creative, innovative, technically expert and culturally sensitive.
How else should one interpret the famous "golden 20s" of the early 20th century? Here are some examples: Within a short time and despite the immense reparation claims made by the victorious powers based on the Versailles Treaty of June 28, 1919,[20] defeated Germany became the second most powerful industrial nation after the US – thanks to US credits, because banks in the US had faith in Germany's economic power. Further, as the treaty also prohibited motorized flight, some Germans made a virtue out of necessity, tinkered a bit and invented the glider.[21]
The economic basis for Germany's return to its fundamental strength, to its roots, is first and foremost the need for a drastic reduction in the state administration and the number of its government employees. The state should return to its original tasks: ensuring there is efficient infrastructure; a high-quality and affordable health-care system; high-quality, affordable and humane care for those in need; an excellent and free system of education; as well as ensuring internal and external security – in keeping with the oath taken to act for the good of the German people.
Changing our view of the world
The press, education and the health-care system, among others, must no longer be subject to competition and profit maximization, and could be transformed instead into foundations, for example.
Only a free press can ensure freedom of opinion and access to the full range of information. The monopoly of state media – such as broadcasters ARD and ZDF – and the ownership of media by billionaires – the Springer, Bertelsmann (Mohn) and Holtzbrinck families, among others – must end to create space for alternative media and sources of information. We need be well informed in order to become critical-thinking people in the sense of Immanuel Kant's saupe aude.
The education system and especially the health-care system and pharmaceutical companies and their research must not be driven by profit maximization. Hospitals must not be run like businesses – health should be their exclusive concern. Old people's and nursing facilities should be outfitted with the best possible equipment. The staff should be optimally paid. Profit should not play a role; all efforts should be guided by the desire to help people experience a graceful and respectful end to earthly life.
The divine within us and awareness
In his writings, Jacques Ancel, French geographer and geopolitician, proposed an identity of the heart, and a nation of the heart – the idea that people can connect and create a community based on a common history, language and culture.
This path back to the heart reconnects us as human beings to the divine. We are all "soul people." We are spiritual beings that come from the same source. This spiritual or divine expresses itself differently in various cultures and traditions, be it religion, Buddhism, shamanism or a closeness to nature.
We should shift back from the cold rational mind to the feelings of the heart. By doing so, we can create a new world view and a new world order. Such a reconnection to the heart and the divine in us would enable us to look at life and nature with reverence and love once again.
May we all become aware once again of our humanity and the many things that connect us.
Identity of the Heart – Back to the Roots – We Are All Love
References and further reading
Ancel, Jacques (1938): Géographie des frontières, Gallimard.
Banik, Katja (2022): Im Rausch des Bernsteins – der historische Osten Deutschlands, www.katjabanik.com
Banik, Katja (2021): A clear view eastwards: Russia and Germany, www.katjabanik.com
Banik, Katja (2021): Without roots, no future. Decoupling ideologies, www.katjabanik.com
Bode, Sabine (2009): Kriegsenkel. Die Erben der vergessenen Generation, Klett-Cotta.
Brzezinski, Zbigniew (1998): The Grand Chess Board, Basic Books.
Die Bundesregierung (2022): Krieg in der Ukraine, www.bundesregierung.de
Deutscher Bundestag: Wortprotokoll der Rede Wladimir Putins im Deutschen Bundestag am 25.9.2001.
https://www.bundestag.de/parlament/geschichte/gastredner/putin/putin_wort-244966
Deutsch Historisches Museum (2022): Lebendiges Museum Online, Berlin.
Euractiv (2022): Russia says pipeline to China will replace Nordstream 2.
Dohnanyi, Klaus (2022): Nationale Interessen, Siedler Verlag, München.
Graichen, Hesse (2012): Die Bernsteinstraße. Verborgene Handelswege zwischen Ostsee und Nil, Rowohlt Taschenbuch Verlag, Hamburg.
Jähner, Harald (2022): Höhenrausch. Das kurze Leben zwischen den Kriegen. Rowohlt-Berlin.
Kossert, Andreas (2009): Kalte Heimat: Die Geschichte der deutschen Vertriebenen nach 1945, Pantheon Verlag.
Lasch, Otto (1959): So fiel Königsberg, Gräfe und Unzer Verlag.
Namzhilova, Victoria (2022): Economic Corridor China – Mongolia- Russia: Infrastructure in Focus, RIAC.
ostexperte.de, Nachrichten aus Russland und China, Berlin.
Putin, Wladimir (2021): Offen sein, trotz Vergangenheit, Gastbeitrag vom 22.6.2021 in der WochenzeitungDie Zeit.
https://www.zeit.de/politik/ausland/2021-06/ueberfall-auf-die-sowjetunion-1941-europa-russland-geschichte-wladimir-putin/komplettansicht
Pölking, Hermann (2022): Das Memelland. Wo Deutschland einst zu Ende war, bre.bra. verlag, Berlin
RedaktionsNetzwerkDeutschland (2022): www.rnd.de. Hannover.
Statista (2022): https://de.statista.com/statistik/daten/studie/1055110/umfrage/zahl-der-toten-nach-staaten-im-zweiten-weltkrieg/
Segelflugzeug.org (2022): www.segelflugzeug.org
Teltschik, Horst (2019): Russisches Roulette: Vom kalten Krieg zum kalten Frieden, C. H. Beck.
The Economist (2022): https://www.economist.com/graphic-detail/2022/02/09/a-new-low-for-global-democracy?fsrc=core-app-economist?utm_medium=social-
Wagener, Martin (2021): Der Kulturkampf um das deutsche Volk. Der Verfassungsschutz und die nationale Identität der Deutschen, Lau Verlag.
---
[1] Pölking (2022): Das Memelland. Wo Deutschland einst zu Ende war.
[2] Bundesregierung.de (2022) War in Ukraine.
[3] Statista (2022): https://de.statista.com/statistik/daten/studie/1055110/umfrage/zahl-der-toten-nach-staaten-im-zweiten-weltkrieg/
[4] https://www.youtube.com/watch?v=VduZuCsqL00
[5] https://www.youtube.com/watch?v=acPvvv1gqGg
[6] Pölking (2022): Das Memelland. Wo Deutschland einst zu Ende war.
[7] Graichen, Hesse (2013): Die Bernsteinstraße.
[8] Bahr (2013) Conversation with students, "Willy Brandt Reading Week," Friedrich Ebert House Heidelberg.
[9] Otto von Bismarck.
[10] Dohnanyi (2021): Nationale Interessen.
[11] The Economist (2022): https://www.economist.com/graphic-detail/2022/02/09/a-new-low-for-global-democracy?fsrc=core-app-economist?utm_medium=social-
[12] RIAC (2022): https://russiancouncil.ru/en/analytics-and-comments/analytics/economic-corridor-china-mongolia-russia-infrastructure-in-focus/
[13] Euractiv (2022): https://www.euractiv.com/section/energy/news/russia-says-pipeline-to-china-will-replace-nord-stream-2-2/
[14] Rnd (2022): https://www.rnd.de/wirtschaft/fluessiggas-aus-russland-europa-importiert-rekordmenge-Y4DHLEMMPFEB5A5VSWZSLTVCD4.html
[15] PAZ, No. 47, 25.11.2022.
[16] German Historical Museum (DHM), https://www.dhm.de/lemo/biografie/otto-braun
[17] DHM, https://www.dhm.de/lemo/kapitel/weimarer-republik/innenpolitik/preussenschlag
[18] DHM, https://www.dhm.de/lemo/kapitel/weimarer-republik/innenpolitik/preussenschlag
[19] ostexperte.de, https://ostexperte.de/deutschland-und-russland-teil-1/
[20] DHM, Berlin. https://www.dhm.de/lemo/kapitel/weimarer-republik/aussenpolitik/versailler-vertrag.html
[21] Glider.org, http://www.segelflugzeug.org/segelflug_geschichte.php