25 years after 9/11 – How many Germanies should Europe have?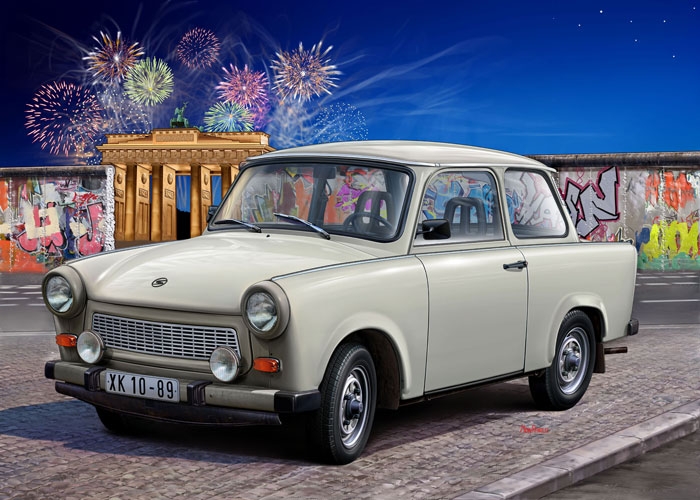 Ever since the Peace of Westphalia, Europe maintained the inner balance of powers by keeping its core section soft. Peripheral powers like England, France, Denmark, (Sweden and Poland being later replaced by) Prussia, the Ottomans, Habsburgs and Russia have pressed and preserved the center of continental Europe as their own playground.
At the same time, they kept extending their possessions overseas or, like Russia and the Ottomans, over the land corridors deeper into Asian and MENA proper. Once Royal Italy and Imperial Germany had appeared, the geographic core 'hardened' and for the first time started to politico-militarily press onto peripheries, including the two European mega destructions, known as the two World Wars. Therefore, this new geopolitical reality caused a big security dilemma lasting from the 1814 Vienna congress up to Potsdam conference of 1945, being re-actualized again with the Berlin Wall destruction: How many Germanies and Italies should Europe have to preserve its inner balance and peace?
At the time of Vienna Congress, there were nearly a dozen of Italophone states and over three dozens of Germanophone entities – 34 western German states + 4 free cities (Kleinstaaterei), Austria and Prussia. The post-WWII Potsdam conference concludes with only three Germanophone (+ Lichtenstein + Switzerland) and two Italophone states (+ Vatican). Than, 25 years ago, we concluded that one of Germanies was far too much to carry to the future. Thus, it disappeared from the map overnight, and joined the NATO and EU – without any accession talks – instantly.
West of Berlin, the usual line of narrative claims that the European 9/11 was an event of the bad socio-economic model being taken over by the superior one – just an epilogue of pure ideological reckoning. Consequently – the narrative goes on – the west (German) taxpayers have taken the burden. East of Berlin, people will remind you clearly that the German reunification was actually a unilateral takeover, an Anschluss, which has been paid by the bloody dissolutions affecting in several waves two of the three demolished multinational Slavic state communities. A process of brutal erosions that still goes on, as we see it in Ukraine today.
Sacrificing the alternative society?
What are Berliners thinking about it?
The country lost overnight naturally triggers mixed feelings. In the case of DDR, the nostalgia turns into ostalgia (longing for the East). Prof. Brigitte Rauschenbach describes: "Ostalgia is more like unfocused melancholy." Of the defeated one?! It is a "flight from reality for lack of an alternative, a combination of disappointment with the present and longing for the past". The first German ever in the outer space, a DDR cosmonaut, Sigmund Jähn is very forthcoming: "People in the East threw everything away without thinking… All they wanted was to join West Germany, though they knew nothing about it beyond its ads on television. It was easier to escape the pressures of bureaucracy than it is now to avoid the pressures of money." Indeed, at the time of Anschluss, DDR had 9.7 million jobs. 25 years later, they are still considerably below that number. Nowadays, it is a de-industrialized, demoralized and depopulated underworld of elderly.
If the equality of outcome (income) was a communist egalitarian dogma, is the belief in equality of opportunity a tangible reality offered the day after to Eastern Europe or just a deceiving utopia sold to the conquered, plundered, ridiculed and cannibalized countries in transition?
Wolfgang Herr, a journalist, claims: "The more you get to know capitalism the less inclined you are to wonder what was wrong with socialism." Famously comparing the two systems 15 years later, one former East Berliner has said: "Telling jokes about Honecker (the long-serving DDR leader) could lead to problems, but calling your foreman at work a fool was OK. Nowadays anyone can call (Chancellor) Schröder names, but not their company' supervisor, it brings your life into a serious trouble." The western leftists involved in the student uprisings of the late 1960s were idealistically counting on the DDR. When the wall fell, they thought it marked the start of the revolution. After sudden and confusing 'reunification', they complained: 'But why did you sacrifice the alternative society?'
They were not the only one caught by surprise. In the March 1990 elections, the eastern branch of Kohl's Christian Democrat party, passionately for 'reunification', won an easy majority, defeating the disorganized and dispersed civil rights activists who – in the absence of any other organized political form, since the Communist party was demonized and dismantled – advocated a separate, but democratic state on their own. The first post-'reunification', pan-German elections were held after 13 months of limbo, only in December 1990. "Our country no longer existed and nor did we," Maxim Leo diagnosed. "The other peoples of Eastern Europe were able to keep their nation states, but not the East Germans. The DDR disappeared and advocates of Anschluss did their best to remove all trace of its existence". Vincent Von Wroblewski, a philosopher, concludes on Anschluss: "By denying our past, they stole our dignity."  
Yet another alternative society, butchered
The collapse of the Soviet Union – which started in Berlin on 09th November 1989 – marked a loss of the historical empire for Russia, but also a loss of geopolitical importance of nonaligned, worldwide respected Yugoslavia, which shortly after burned itself in series of brutal genocidal, civil war-like ethnical cleansings. The idea of different nations living together and communicating in different languages in a (con-)federal structure was (though imperfect) a reality in Yugoslavia, but also a declared dream of the Maastricht Europe. In fact, federalism of Yugoslavia was one of the most original, advanced and sophisticated models as such worldwide. Moreover, this country was the only truly emancipated and independent political entity of Eastern Europe and one of the very few in a whole of the Old Continent.
Yugoslavia was by many facets a unique European country: No history of aggression towards its neighbors, with the high toleration of otherness, at home and abroad. Yugoslav peoples were one of the rare Europeans who resolutely stood up against fascism, fighting it in a full-scale combat and finally paying it with 12% of its population in the 4-years war – a heavy burden shouldered by the tiny nation to return irresponsible Europe to its balances. Apart from the Soviet Union, Yugoslavia was the single European country that solely liberated itself from Nazism and fascism. (Relative to the 1939 size of state territory and incumbent population within, the top WWII fatalities were suffered by Poland – 18%, the Soviet Union – 15%, Yugoslavia 12%, III Reich/Germany – 10%. For the sake of comparison, the Atlantic rim suffered as follows: France – 1,3%, UK –0,9%, the US – 0,3%.)
Yugoslavs also firmly opposed Stalinism right after the WWII. Bismarck of southern Slavs – Tito imposed the so-called active peaceful coexistence after the 1955 Bandung south-south conference, and assembled the non-Aligned movement (NAM) in its founding, Belgrade conference of 1961. Steadily for decades, the NAM and Yugoslavia have been directly tranquilizing the mega confrontation of two superpowers and satellites grouped around them (and balancing their irresponsible calamities all over the globe). In Europe, the continent of the sharpest ideological divide, with practically two halves militarily confronting each other all over the core sectors of the continent (where Atlantic Europe was behind some of the gravest atrocities of the 20th century, from French Indochina, Indonesia, Congo, Rhodesia to Algeria and Suez), and with its southern flank of Portugal, Spain and Greece (and Turkey sporadically) run by the military Juntas, Yugoslavia was remarkably mild island of stability, moderation and wisdom.
Domestically, Yugoslavia had a unique constitutional setup of a strictly decentralized federation. Although being a formal democracy in its political life, many aspects of its social and economic practices as well as largely enjoyed personal freedoms and liberties featured the real democracy. The concept of self-management (along with the Self-managing Interest Community model) in economic, social, linguistic and cultural affairs gained a lot of external attention and admiration in the 1960s, 1970s and 1980s. Still, there was neither enough sympathies, nor mercy towards-EU-heading Europe, to save either the Yugoslav people from an immense suffering or the symbol that this country represented domestically and internationally. Who needs alternative societies and alternative thinking?!
TRABANTize yourself!
Despite the post-Cold War, often pre-paid, rhetoric that Eastern Europe rebelled against the Soviet domination in order to associate itself with the West, the reality was very different. Nagy's Hungary of 1956, Dubček's Czechoslovakia of 1968 and (pre-)Jeruzelski Poland of 1981 dreamt and fought to join a liberal Yugoslavia, and its world-wide recognized 3rd way!
By 1989-90, this country still represented a hope of full emancipation and real freedom for many in the East. How did the newly created EU (Atlantic-Central Europe axis) react? At least tolerating (if not eager to support), or actively eliminating the third way of Yugoslavia? It responded to the Soviet collapse in the best fashion of a classic, historical nation-state, with the cold calculi of geopolitical consideration deprived of any ideological constrains. It easily abandoned altruism of its own idea by withdrawing its support to the reformist government of Yugoslavia, and basically sealed-off its faith.
Intentionally or not, indecisive and contradictory political messages of the Maastricht-time EU – from the Genscher/Mock explicate encouragement of separatism, and then back to the full reconfirmation of the territorial integrity and sovereignty of Yugoslavia – were bringing this multinational Slavic state into a schizophrenic situation. Consequently, these mixed or burial European political voices – most observes would agree – directly fed and accelerated inner confrontations of the (elites claiming to represent) Yugoslav peoples.
Soon after, Atlantic-Central Europe axis contained the western Balkans, letting the slaughterhouse to last essentially unchecked for years. At the same time, it busily mobilized all resources needed to extend its own strategic depth eastwards (later formalized by the so-called enlargements of 1995, of 2004, of 2007 and finally of 2013).
The first ever fully televised war with its highly disturbing pictures of genocidal Armageddon came by early 1990s. It remained on TV sets for years all over Europe, especially to its East. Although the Atlantic-Central Europe axis kept repeating we do not know who is shooting whom in this powder keg and it is too early to judge, this –seemingly indecisive, wait-and-see, attitude– was in fact an undeniably clear message to everyone in Eastern Europe: No alternative way will be permitted. East was simply expected to bandwagon – to passively comply, not to actively engage itself.
This is the only answer how can genocide and the EU enlargement go hand in hand at the same time on such a small continent. At about same time, Umberto Eco talks about eternal yet reinvigorated Nazism. By 1995, he famously diagnosed: 'Ur-Fascism speaks Newspeak'.
No surprise that the East has soon after abandoned its identity quest, and capitulated. Its final civilizational defeat came along: the Eastern Europe's Slavs have silently handed over their most important debates – that of Slavism, anti-fascism and of their own identity – solely to the (as we see nowadays) recuperating Russophone Europe.
Europe of Genocide and of Unification – Happily Ever after
As said, the latest loss of Russophone Europe in its geopolitical and ideological confrontation with the West meant colossal changes in Eastern Europe. One may look into geopolitical surrounding of at the-time largest eastern European state, Poland, as an illustration of how dramatic it was. All three land neighbors of Poland; Eastern Germany (as the only country to join the EU without any accession procedure, but by pure act of Anschluss), Czechoslovakia and the Soviet Union have disappeared overnight. At present, Polish border-countries are a two-decade-old novelty on the European political map. Further on, if we wish to compare the number of dissolutions of states worldwide over the last 50 years, the Old continent suffered as many as all other continents combined: American continent – none, Asia – one (Indonesia/  East Timor), Africa – two (Sudan/South Sudan and Ethiopia/Eritrea), and Europe – three.
Underreported as it is, each and every dissolution in Europe was primarily related to Slavs (Slavic peoples) living in multiethnic and multi-linguistic (not in the Atlantic Europe's conscripted pure single-nation) state. Additionally, all three European – meaning, every second dissolution in the world – were situated exclusively and only in Eastern Europe. That region has witnessed a total dissolution of Czechoslovakia (western Slavs) and Yugoslavia (southern Slavs, in 3 waves), while one state disappeared from Eastern Europe (DDR) as to strengthen and enlarge the front of Central Europe (Western Germany). Finally, countless centripetal turbulences severely affected Eastern Europe following the dissolution of the SU (eastern Slavs) on its frontiers.
Irredentism in the UK, Spain, Belgium, France and Italy, or Denmark (over Faroe Islands and Greenland) is far elder, stronger and deeper. However, the dissolutions in Eastern Europe took place irreversibly and overnight, while Atlantic Europe still remained intact, with Central Europe even enlarging territorially and expanding economically.
Ergo: Our last 25 years conclude that (self-)fragmented, deindustrialized, rapidly aged rarified and depopulated, (and de-Slavicized) Eastern Europe is probably the least influential region of the world – one of the very few underachievers. Obediently submissive and therefore, rigid in dynamic environment of the promising 21st century, Eastern Europeans are among the last, remaining passive downloaders and slow-receivers on the otherwise blossoming stage of the world's creativity, politics and economy. It seems that Europe still despises its own victims.
Interestingly, the physical conquest of the European east, usually referred to as the EU eastern enlargement was deceivingly presented more as a high virtue than what that really was – a cold realpolitik instrument. Clearly, it was primarily the US-led NATO extension, and only then the EU (stalking) enterprise. Simply, not a single eastern European country entered the EU before joining the NATO at first. It was well understood on both sides of the Atlantic that the contracting power of the Gorbachev-Yeltsin Russia in the post-Cold War period would remain confused, disoriented, reactive and defensive. Therefore, the North Atlantic Military Alliance kept expanding despite the explicit assurances given to the Kremlin by the George H.W. Bush administration.
It is worth remembering that the NATO was and remains an instrument (institutionalized political justifier) of the US physical, military presence in Europe. Or, as Lord Ismay vocally defined it in1949: 'to keep the Russians out, the Americans in, and the Germans down'. The fact that the US remained in Western Germany, and that the Soviet Army pulled out from Eastern Germany did not mean 'democratization' or 'transition'. It represented a direct military defeat of the Gorbachev Russia in the duel over the core sectors of Central and Eastern Europe. As direct spoils of war, DDR disappeared from the political map of Europe, being absorbed by Western Germany, while the American Army still resides in a unified Germany. In fact, more than half of the US 75 major overseas military bases are situated in Europe. Up to this day, Germany hosts 25 of them.    
The letzte Mensch or Übermensch?
In the peak of Atlantic hype of early 1990s, Fukuyama euphorically claimed end of history. Just two decades later, twisting in the sobriety of the inevitable, he quietly moderated it with a future of history, desperately looking around and begging: 'Where is a counter-narrative?"  Was and will our history ever be on holiday?
One hundred years after the outbreak of the WWI and 25 years after the fall of the Berlin wall, young generations of Europeans are being taught in school about a singularity of an entity called the EU. However, as soon as serious external or inner security challenges emerge, the compounding parts of the true, historic Europe are resurface again. Formerly in Iraq (with the exception of France) and now with Libya, Mali, Syria and Ukraine; Central Europe is hesitant to act, Atlantic Europe is eager, Scandinavian Europe is absent, and while Eastern Europe is obediently bandwagoning, Russophone Europe is opposing. The 1986 Reagan-led Anglo-American bombing of Libya was a one-time, headhunting punitive action. This time, both Libya and Syria (Iraq, Mali, Ukraine, too) have been given a different attachment. The factors are multiple and interpolated. Let us start with a considerable presence of China in Africa. Then, there are successful pipeline deals between Russia and Germany which, while circumventing Eastern Europe, will deprive East from any transit-related bargaining premium, and will tacitly pose an effective joint Russo-German pressure on the Baltic states, Poland and Ukraine. Finally, here is a relative decline of the US interests and capabilities, and to it related re-calibration of their European commitments, too. All of that combined, must have triggered alarm bells across, primarily Atlantic, Europe.  
The insight here is that although seemingly unified, Europe is essentially composed of several segments, each of them with its own dynamics, legacies and its own political culture (considerations, priorities and anxieties). Atlantic and Central Europe are confident and secure on the one end, while (the EU and non-EU) Eastern Europe as well as Russia on the other end, insecure and neuralgic, therefore, in a permanent quest for additional security guaranties.  
      
"America did not change on September 11. It only became more itself" – Robert Kagan famously claimed. Paraphrasing it, we may say: From 9/11 (09th November 1989 in Berlin) and shortly after, followed by the genocidal wars all over Yugoslavia, up to the Euro-zone drama, MENA or ongoing Ukrainian crisis, Europe didn't change. It only became more itself – a conglomerate of five different Europes.
Therefore, 9/11 this year will be just another said reminder: How have the winners repeatedly missed to take our mankind into completely other direction; towards the non-confrontational, decarbonized, de-monetized/de-financialized and de-psychologized, the self-realizing and greener humankind. Where is the better life that all of us have craved and hoped for, that we all deserve?
China-Germany Win-Win Cooperation
The China-Germany cooperation exemplifies the transformative potential of collaboration based on mutual regard, shared objectives, and complementary strengths. This exceptional partnership has spawned a domino effect that extends beyond bilateral relations, inspiring other nations to pursue similarly mutually beneficial partnerships.
As the world becomes more interconnected, countries can learn from the China-Germany model of cooperation, which fosters economic development, technological advancement, environmental stewardship, and cultural exchange. By adhering to the principles of win-win cooperation, nations can construct a more prosperous, sustainable, and harmonious global community.
China and Germany's dynamic and mutually beneficial cooperation is a shining example of win-win collaboration on the global stage. Both nations have nurtured strong economic and diplomatic ties over the years, resulting in enormous advances and benefits for their respective societies.
Strong and coordinated global action is needed immediately to combat climate change and advance sustainable development. There is still a lot to be done, but China and Germany have already shown their dedication to environmentally friendly and low-carbon development. By aligning their strategies and exchanging best practices, they can expedite the transition to a low-carbon, sustainable economy.
China's pledge to peak carbon emissions before 2030 and achieve carbon neutrality before 2060 shows its commitment to a deep low-carbon transformation of its economy and society. Through the International Climate Initiative (IKI) administered by Deutsche Gesellschaft für Internationale Zusammenarbeit (GIZ) GmbH, the German Federal Government supports Sino-German climate change cooperation.
Collaboration in areas such as energy efficiency, renewable energy, the circular economy, and sustainable transportation can lead the way for a greener future, mitigating the effects of climate change and nurturing ecological equilibrium.
China and Germany have established a strong economic partnership that has benefited both countries significantly. Germany's main commercial partner is China, and vice versa, and this strong bilateral commerce has led to significant economic growth and employment creation. This collaboration has given German businesses access to the sizable Chinese market.
Notably, the exchange of products, services, and knowledge between the two nations has fostered innovation, productivity, and economic resiliency, thereby laying the groundwork for long-term cooperation. This commitment to cooperation has yielded an array of beneficial effects, strengthening the conviction that win-win partnerships can drive progress and prosperity in an interdependent world.
The dynamic economic partnership that has grown between the two nations is one of the pillars of China-Germany cooperation. Germany, known for its scientific prowess, inventiveness, and precision engineering, found a favourable market in China, with its enormous customer base and rapidly expanding economy.
On the other hand, China's manufacturing expertise and devotion to infrastructure development have presented German businesses with incredible possibilities to expand their operations and enter new markets. Entrepreneurs from both nations could keep pursuing openness, inclusiveness, and win-win cooperation, as well as keep the stability of industrial and supply chains with high-level practical cooperation. This symbiotic relationship has allowed both nations to capitalize on their respective strengths, resulting in economic expansion and job creation for both countries.
China and Germany have also established cooperation in the fields of innovation and research, recognizing that advancements in these fields are crucial agents of economic and societal progress. Through joint research initiatives, academic exchanges, and institution-to-institution collaboration, both nations have been able to pool their intellectual resources, foster innovation, and address global challenges. This cooperation has not only led to revolutionary scientific discoveries, but it has also set the groundwork for future innovations in technology that will benefit all of humanity.
China and Germany have fostered cultural exchange and people-to-people diplomacy in addition to their economic and technological cooperation. By encouraging education exchanges, cultural events, and intercultural dialogue, both countries have built bridges of appreciation, understanding, and friendship. Not only do these interactions enrich the lives of individuals, but they also strengthen the bilateral relationship as a whole. They facilitate dialogue, eliminate preconceived notions, and set the groundwork for mutually beneficial relationships and respect.
By expanding on these accomplishments and upholding a spirit of mutual respect and shared objectives, the China-Germany partnership can continue to advance progress and inspire global collaboration.
The China-Germany model of win-win cooperation provides valuable lessons for nations seeking to forge prosperous partnerships. It emphasizes the significance of mutual respect, trust, and open communication as the foundations for productive collaboration. It also emphasizes the importance of recognizing and capitalizing on balance in strengths and resources, which allows nations to maximize the positive effects of cooperation.
The Eurasian Zeitenwende: Germany and Japan at the Crossroads
Russia's decision to invade in Ukraine in February of last year has been nothing short of a critical juncture in recent history—sending reverberations across the entirety of Eurasia. Seldom have events on one end of the continent been so consequential on the other. Russia's invasion has shattered the prime directive underpinning the long peace after the Great Wars—the inviolable right to sovereignty has been shattered, as mass armed aggression has reared its head once again. Nowhere is this sweeping change felt than in Berlin and Tokyo—to capitals separated by over 12,453 kilometers of land and sea.
German Chancellor, Olaf Scholz spoke to the Bundestag just three days after Russia's invasion, on the 'historic turning point', the Zeitenwende this moment presented. Not a year later, on December 16, after much negotiation Japan finally released their first National Security Strategy in almost a decade. Ukraine provided for both governments the impetus to shed decades of consensus on defense policy. Berlin and Tokyo were once partners in the greatest conflict wrought on mankind, and today they are once again on the same page—but this time arming in the name of global peace.
The postwar consensus
With 1945 came the crashing down of the German and Japanese imperial ambitions that underwrote the explosions of violence from 1914 to 1945. The first half of the twentieth century saw successive orders predicated the passing of power; the imperialist order long preceded the turn of the century, and came crashing with the First World War. From there, a brief liberal interlude of the Washington Conference was doomed to fail given Anglo-American isolationism, and from that chaos was born—a return to imperialism. With these passing orders, German and Japanese leaders debated and sought to reinvent themselves in response to changing tides across the globe.
In fact, twice in the last century, during Twenty-five Years Crisis, Wilhelmine and Nazi imperialism exploded in the European theater. For the Japanese, a slow roll to imperial domination in Asia began much before the war and exploded in the 1930s. This imperial flame was extinguished almost as soon as it was ignited—bringing with it the deaths of millions through genocide and war, and the destruction of much of the world's industrial capacity. In the wake of it, a similar thinking overtook both Berlin and Tokyo. In the wake of the horrors of war, both peoples came to a similar conclusion that militarism ought be eschewed—with Japan going as far as enshrining its anti-militarist urge in the constitution's article 9. Though it must be noted, the Germans accepted their guilt—the Japanese continue to engage in denialism and apologia.
For decades, under the guise of guilt in Germany, and occupation-enforced constitutional limits for Japan, both countries eschewed providing for their own national defense needs—instead relying on the all-powerful U.S. security guarantee.
A new look in a new environment
This change that has occurred here has happened within the context of what Dr. Kent Calder described in The New Continentalism: Energy and Twenty-First Century Geopolitics, and Supercontinent: the Logic of Eurasian Integration, as 'proto-continentalism'—the modern stirrings of transcontinental integration. The continent was transformed by China's Four Modernizations, the Oil Shock, and the Collapse of the Soviet Union—all requiring readjustments on the continent. Continental integration followed the integration and modernization within China, the Oil Shock highlighted the need for energy-driven interconnection, and the collapse of the Soviet Union meant no more Cold War political antagonisms. These changes meant that there were suddenly lower costs for trade across the continent—one rife with great complementaries. Like some geographic providence, the world's largest energy producers in the Middle East, sat between the world's biggest consumers in Europe and Asia.
Of course, this integration isn't just relegated to the economic realm—but also the defense sector. Whereas integration was predicated by the near-collapse of mass interstate conflict, the War in Ukraine would seem to threaten just that. But in fact, integration ensures the costs associated with this conflict are felt from one end of the continent to the other. This inherently ties the most far-flung countries on matters of defense—exactly what ties Berlin and Tokyo, and their similar responses to the war in Ukraine. This integration doesn't just tie Berlin and Tokyo, but also Seoul and Warsaw, both of which have seen deepened defense cooperation not limited to the production of South Korean tanks and artillery in Poland. Furthermore, Japan has sought out increased cooperation with NATO.
The mutually-reinforcing loop
Russia's invasion has been an unmitigated tragedy for the people of Ukraine—but a boon for solidarity in the 'Western' security architecture, including the West's numerous Asian allies and partners, and Eurasian integration writ large. In fact, the mutual economic ties that have fostered closer defense ties across the region, will continue to reinforce each other. Integration between these partners, across various sectors is the greatest mitigator of future conflict—an idea that underpins the great postwar peace, and one that will continue to endure.
Today, Germany and Japan, once imperial menaces to the international system, now make a proactive contribution to global peace—in deciding to behave like normal countries, and arm amidst a threatening global environment. Their contribution to the peace is in the solidification of transcontinental defense ties—ones predicated on deep economic integration.
Bangladesh-UK strategic dialogue: Significance in the post-Brexit era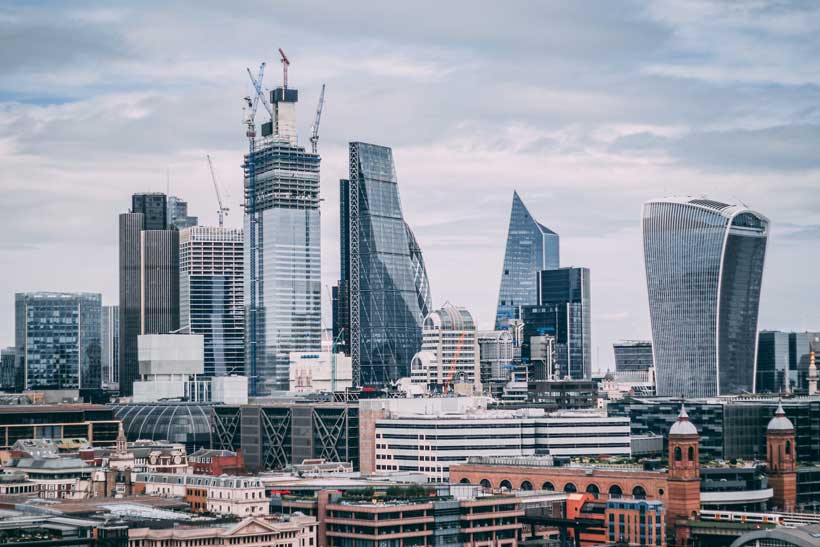 On September 12th, Bangladesh and the UK held their fifth strategic dialogue. The future of Bangladesh's ties to the United Kingdom in the wake of Brexit has been the subject of much conjecture. Analysts questioned Dhaka's duty-free access to Britain, which has been generous to an LDC economy like Bangladesh's, as the UK prepared for its exit from the EU. However, the United Kingdom and Bangladesh have weathered these worries quite well. Rather, the statement by FCDO Permanent Under-Secretary Sir Philip Barton during the dialogue, sums up the strength of Bangladesh-UK relations in current times- "The Dialogue is a reflection of the growing relationship between our two countries, and our desire to work together more closely on our economic, trade and development partnerships and on regional and global security issues."
Dhaka and London are having a great year on cooperation and connectivity. In the post Brexit era, the year 2023 seems like to be the year that will shift the ties between these countries from a bilateral partnership to each other's crucial strategic partner in the current geo-politics.
Prime Minister Sheikh Hasina went to participate in the formal inauguration of the new King Charles III of the United Kingdom earlier this year. UK Prime Minister Rishi Sunak had only good things to say about Bangladesh during the visit. This is also reflected in London's post-pandemic approach to Dhaka.
Bangladesh-UK held their first ever defense dialogue in March of 2022 where they discussed various ways of strengthening cooperation including defense, security and trade and climate change. This year started with the second Bangladesh-UK Trade and Investment Dialogue on February. Both the UK and Bangladesh agreed during the discussion that they would want to enhance their trade connection in order to increase their prosperity. This discussion was followed by signing an agreement on March for working together in climate action bilaterally and multilaterally to help deliver the outcomes of COP26 and COP27.
UK's Indo-Pacific Minister Anne-Marie Trevelyan signed the doctrine during her visit to Bangladesh which also signifies UK's understanding of Bangladesh's geostrategic importance in the Bay of Bengal and in the Indian Ocean.
So, this dialogue was surely a much anticipated one among the foreign ministries of these countries.
The provisional agenda included the state visit of President Mohammed Shahabuddin to the United Kingdom in November and the possible visit of British King Charles III (Charles Philip Arthur George) to Bangladesh in 2024. Other than that bilateral trade, investment, and market opportunities; migration, mobility and a new visa scheme for students are expected to be at the top of the agenda. Discussions on the Russia-Ukraine conflict and the Rohingya crisis will also be featured.
The more complex agendas this year include discussions on mutual legal assistance and the extradition of convicted persons.
But Bangladesh has failed to gain an extradition treaty with UK. Although both countries agreed to constitute a joint working group to discuss migration, mobility and mutual recognition of qualifications, and agreed to sign a standard operating procedure (SOP) on returns of Bangladesh nationals in irregular situations in the UK.
The discussions regarding extradition issues if was fruitful, it might have helped the government to bring fugitives to national justice finally. Except this, the strategic dialogues between these countries in recent years have usually brought deep discussions and decisions on bilateral issues.
On the first of this strategic dialogue was in 2017, the issue of defense purchase was discussed- a much needed ground setting for the Forces Goals 2030 of Bangladesh. On the last edition of this dialogue, held in London back in 2021, the UK pledge to extend duty-free, quota-free access to its market until 2029, aiming to facilitate Bangladesh's export-led growth.
Not only that, UK also added Bangladesh's name to the list of the Developing Countries Trading Scheme (DCTS) where the country will experience a more simplified regulation system and reduced tariffs on its products entering the UK. This only adds to UK's commitment towards Bangladesh's development – where the country is already one of the biggest developing partners of Bangladesh.
UK's such generosity towards Bangladesh isn't only because of the benevolence of its heart. The country is now out of the shell of EU, certainly has to widen its reach across other regions. Indo-Pacific is its preferred place to start.
Bangladesh's geostrategic location between China and the Indian Ocean with its advantage of having a gate way to Southeast Asia makes Bangladesh seemingly the perfect candidate for UK's strategic interests. Both countries have also announced their Indo-pacific policies which focuses mainly on their economic aspirations. With such resonating goals for the region, the countries can definitely build a bigger stage of collaboration with each other.
The countries used this occasion as the pinnacle of their further economic cooperation as Bangladesh and the UK have agreed to create new institutional cooperation to promote business, trade, investment and are considering signing a new MoU on economic cooperation. They also discussed potential increase of cooperation and capacity building on global and regional security issues of mutual interest, including maritime and blue economy goals in the Bay of Bengal in the Indian Ocean.
The UK also announced a further £3m contribution to the Rohingya response, taking its total contribution since 2017 to £368m.
Another important discussion was on defense and cooperation where UK expressed its interest in selling advanced weapons to Bangladesh for protecting its air and maritime territory.
UK already recognizes Bangladesh as a critical stability provider in the Indo-Pacific and as both the countries have played their cards right, one could argue that bilateral ties are stronger than ever before. The dialogue has served as a further golden thread binding their visionary future together.