Wahhabi lone wolves on the warpath in the West
The Wahhabi Salafi vanguard, ISIS from the minarets of its self-styled Caliphate calls for death and terror on the streets of the coalition forces of US, UK, Australia, Canada and Europe and their evil minions take up the carrion call all over the West. ISIS calls for Salafi jihadi's to run down infidels in cars, randomly behead civilians on the streets, attack the families of military personnel and shoot or knife infidels and their leaders. They certainly have obliged.
On Monday 13 October, in St-Jean-sur-Richelieu Canada, a new but zealous convert to Wahhabi Salafi Islam 12 months ago, Canadian Martin Couture-Rouleau murdered Canadian soldier Warrant Officer Patrice Vincent by running him and another soldier down in a car pointing his finger to heaven seeking Allah as his justification for doing so. Like so many Salafi's this convert changed his name to a more Arabic one; Ahmad LeConverti (Ahmad the Converted) before embarking on his jihad against the West.Like so many young Salafi's he became enamored with ISIS and heeded its online call to glorify Allah by running down and murdering infidels by using motor cars.
Michael Zehaf-Bibeau was radicalized at a British Columbia Mosque, the Masjid Al Salaam & Education Centre. The umbrella organization for that Mosque, the British Columbia Muslim Association (BCMA) manage many schools and 15 Mosques in British Columbia. They are (according to their own literature) funded in large part by the Kingdom of Saudi Arabia and the Muslim World League. BCMA have a history of inviting radical hate preachers (like Siraj Wahhaj alleged co-conspirator with the Blind Sheik Omar Abdel Rahman in the first World Trade Centre Bombings in 1993 who also spoke at the BC mosque calling the West a 'filthy garbage can') to speak to their community (said to number 80,000) in British Columbia. The Koran's they distribute are the Wahhabi annotated Korans that emphasize armed and violent Jihad as an obligation of all 'good Muslims'.
On 23 October 2014 Zaim Farouq Abdul-malik (Zale Thompson) already radicalized at a Wahhabi Salafi mosque in Queens NY, watched TV footage of his jihadi 'brother' Michael Zehaf-Bibeau shooting spree in Ottawa Canada that killed one reservist and wounded another at Canada's War Memorial and then attacked the Canadian Parliament, took up a hatchet to try and murder 4 policemen in Queens New York.
Just like Mehdi Nemmouche the radical French Salafist was inspired by the Toulouse mass murderer Mohammed Merah to slaughter innocents in a terror style attack in Brussels in May 2014, Zale Thompson took up the jihad against the West and went on the Wahhabi war path in New York last week. When ISIS say the blag flags will fly over the White House they are essentially declaring war on America and the West and these pathetic but deadly attempts at glorious Salafist Jihad on our streets is the attempted fulfilment of that goal and the shape of terror to come. The administration in the US seems clueless about the Wahhabi warpath as they chose to call it of unconnected acts 'senseless violence'. This is despite Zaim Farouq Abdul-malik propounding for the world to see his Wahhabi Salafi ideology with an anti-white twist on his Facebook page festooned with exhortations against Zionists and Crusaders in the typical Wahhabi Salafi style.
Zale Thompson was radicalized at the Islamic Center of Queens on 37th Avenue Woodside (aka Masjid al-Fatima)
• founded by Brother Aqeel Khan and
• taken over by radicals from the Wahhabi Salafi group Hizb ut Tahrir and associated group al-Muhajiroun/Sharia4UK (via Omar Bakri Mohammed)
• American Al-Muhajiroun member Syed "Fahad" Hashmi frequented the Mosque. He was indicted on terrorism charges in May 2007
• Mosque also has links to Pakistani/American Wahhabi Salafi terrorist Moahmmed Junaid Babar who was implicated as a bomb instructor at a Lahore terrorist training centre used by the radicalized Muslim youths who committed the 2005 London 7/7 Bombings. He grew up in Queens NY before becoming radicalized by Al Muhajiroun's with Abu Hamza al-Masri and Omar Bakri Mohammed. Babar was an associate of Pakistani/Canadian Momin Khawaja, and Omar Khyam who were part of a fertilizer bomb plot in London. He was also an associate of Kazi Nurur Rahman of East London who was planning a Mumbai style attack in the UK (having been trained by the Lashkar-e-Taiba (Let) who carried out that atrocity as well as being part of the fertilizer bomb plot. Kazi Rahman was jailed for 9 years and will be released this year. Babar although guilty and liable for a life sentence went to prison for only 4 years being released in 2011 (as part of a plea bargain). He said in a BBC TV interview "I will kill every American that I see." https://www.youtube.com/watch?v=0zAHW1MVTP4
• Sajil Shahid / Sajeel Shahid also went to this Mosque. Sajeel was one of the Wahhabi Salafi mentors of the London 7/7 tube bombers setting up a safe house for them during their bomb making training in Pakistan. Shahid is associated with the Queens mosque by reason of his being both a leader of al-Muhajiroun in Pakistan as well as UK. Britons were outraged this year to learn he and his brother Adeel Shahid set up and ran for the last 5 years a government funded Wahhabi Salafi primary school 'Ad-Deen' in Ilford Essex using the pseudonym Abu Ibrahim. He said in an interview ' We see the US and British governments as the biggest terrorists in the world.'
Al Muhajiroun was an offshoot from UK branch of the Islamist international group Hizb ut-Tahrir whose goal is the creation of a worldwide Caliphate based on Wahhabi Salafi ideology. Al Muhajiroun and its leadership (through such operatives as brothers Sajil and Adil Shadid and associates such as Junaid Babar) used Lahore Pakistan as a base to train British Muslims to perform armed jihad in Af-Pak, Chechnya, Bosnia and UK. Richard Reid the Al Qaeda shoe bomber was a regular attendee of the Essex Islamic Community Centre before his failed attempt in 2001 to blow up American Airlines Flight 63 over Miami. Several jihadi brothers meeting at Ilford for 'prayer' were also foreign fighters with the Taliban in AF-Pak and now Syria/Iraq.
"'Al-Muhajiroun (now called Sharia4UK) has one goal,' said Anjam Choudry, its UK chairman. 'We would like to see the implementation of the sharia law in the UK. Under our rule this country would be known as the Islamic Republic of Great Britain. To do that, attracting young Asians is not enough. So we are making a conscious effort to recruit large numbers of non-Muslims. 'Whites, Chinese, Japanese and Indians in this country are all bored with the capitalist system. It's a bankrupt ideal. We have found that young non-Muslims, like our Asian followers, want something new. You can tell that from the anti-globalisation movement. So we're offering them something pure: a religious mission, the values of sharia law and jihad.'" http://www.theguardian.com/uk/2002/feb/24/religion.september11
That is one of the reasons why Anjam Choudry, loves and promotes ISIS so much as they are imposing Sharia law strictly wherever their black flags capture a town in Syria or Iraq.
"In July 2006, while London mourned the victims of 7/7 on the first anniversary of the attacks, the Islamist Mohammed Sawalha held an exhibition celebrating Islam. This Islam Expo, held at Alexandra Palace in north London. Here Sajil Shahid had a stall, promoting Islamic computer games…. Al Muhajiroun members such as Abdul Raheem Saleem, aka "Abu Yahya" in 2006 demonstration in Sloane Square, where placards called for the beheading of "those who insult Islam" … Abu Hamza, the radical preacher at Finsbury Park Mosque (and leader for a time of UK Muhajiroun had a role to play in the brainwashing of) Zacarias Moussaoui, the "20th man" in the 9/11 conspiracy" http://www.islam-watch.org/adrianmorgan/How-Britain-Encouraged-Terrorism2.htm
Salafi Lone Wolves and Wahhabi-Salafi hate preachers who radicalize them are hatchet wielding ISIS jihadists on our streets seeking to do the 'will of Allah' as they are brainwashed to believe with radical zeal, especially if freshly 'converted'.
How does one stop the Wahhabi warpath? Deal with KSA funding of Wahhabi Mosques and Islamist 'Centres' in our homelands and shut the mouths of the Salafist hate preachers and you minimize the Jihadist threat at our Parliaments and on our streets. Had al Muhajiroun/Sharia4UK been dealt with in London, Forsane Alizza/Sharia4France, Sharia4Belgium been dealt with sooner by appropriate laws and LEO in France and Belgium, and had Masjid Al Salaam & Education Centre and BCMA been dealt with in Canada and the poison dripping from the hate preachers lips who use Masjid al-Fatima dealt with in New York, London's '7/7', the Woolwich slaying, the Toulouse and Brussels massacres would not have happened and Patrice Vincent would be alive today and also Nathan Cirillo ( whose funeral is pictured) would be alive today and the New York policemen would not be in hospital from axe wounds. Of the Wahhabi on the warpath.
Our enemy is a fifth column of Wahhabi Salafi hate preachers and their appeasers who allow the Wahhabi Salafi Takfiri Jihadi ideology to proliferate and radicalize Muslim youth to commit atrocities here and abroad as foreign fighters. Laws banning incitement to terrorist acts must be uniformly promulgated amongst civilized nations and strictly enforced until the Wahhabi Salafi madness stops and the blood stops dripping from the hatchets of the haters of our way of life. 'Inspire', 'Resurgence', 'Dabiq' and all hate websites and Social Media sites must be taken down and all hate preachers who distribute or promote them and their incitement to terrorism and criminality must be prosecuted to decrease the very real terrorist risk to our homelands of radicalized Salafi's.
Zaim Farouq Abdul-malik (Zale Thompson) like Wahhabi Salafi inspired maniac, Michael Adebolajo (the Woolwich hatchet slayer) just followed the Wahhabi Salafi Takfiri 'script' as articulated by its ideologues like The Blind Sheikh Omar Abdel-Rahman, Anwar al-Awlaki, Omar Bakri Mohammed, Abu Hamza (al-Masri) , Anjem Choudary, Trewvor Brooks (Abu Izzadeen), Mizanur Rahman, Mohammed Achamlane, Mohammad Ali Baryalei, and Abu Musab Al Suri, al-Bagdadi etc. Allow them and other Wahhabi Salafi Takfiri's free reign to radicalize our youth and the Wahhabi warpath will be strewn with the lives of more innocents in our homelands.
https://billwarnermyblog.wordpress.com/tag/muslim-fanatic-sajeel-shahid-who-trained-77-bomber-sets-up-islamic-primary-school-in-britain-ukusa-terror-connection-mohammed-junaid-babar-to-sajeel-shahid-exposed-by-pi-bill-warner-in-2005/
https://www.youtube.com/watch?v=fzq2mYIdlpU
http://drrichswier.com/2014/10/23/terrorism-senseless-violence-occurred-canada/
http://www.cbc.ca/news/canada/who-is-martin-couture-rouleau-1.2807285
http://www.cbc.ca/news/canada/montreal/martin-couture-rouleau-hit-and-run-driver-arrested-by-rcmp-in-july-1.2807078
http://www.breitbart.com/Breitbart-TV/2014/10/23/Peter-King-NYC-Axe-Attacker-Was-Radical-Muslim-With-Terrorist-Islamic-Leanings
http://www.pibillwarner.com/2014/10/muslim-convert-zale-thompson-aka-zaim.html
http://www.theguardian.com/uk/2002/feb/24/religion.september11
http://www.nytimes.com/2014/10/25/world/americas/body-of-nathan-cirillo-canadian-soldier-killed-in-attack-to-be-returned-home.html?_r=0
http://en.wikipedia.org/wiki/Momin_Khawaja
http://www.telegraph.co.uk/news/worldnews/asia/india/3537523/Islamic-terrorist-planned-Mumbai-style-massacre-in-Britain.html
http://en.wikipedia.org/wiki/Omar_Abdel-Rahman
http://www.dailymail.co.uk/news/article-2592441/Fury-fanatic-trained-7-7-bomber-sets-Islamic-PRIMARY-SCHOOL-Britain.html
http://www.telegraph.co.uk/news/uknews/terrorism-in-the-uk/8322346/Terrorist-who-trained-77-bomber-released-after-five-years.html
http://en.wikipedia.org/wiki/Islam_in_Canada
Pakistan is Not Duplicitous When It Comes to Militancy – It is Just Trapped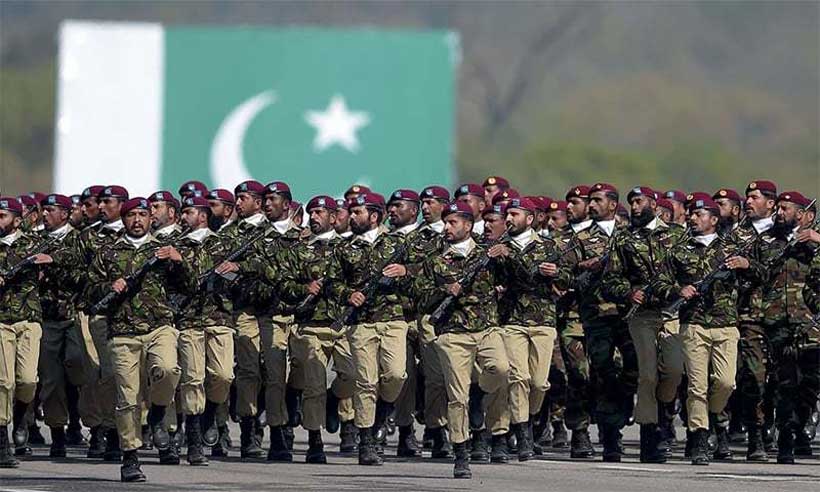 Pakistan's Dilemma
Pakistan being labeled as duplicitous today when it comes to militancy by external governments and the international media is not only misinformed but outrageously inaccurate. When it comes to tackling militancy and extremism, Pakistan is one of the only countries that has successfully defeated major terrorist groups (whilst keeping in line with humanitarian standards) and has thwarted a massive insurgency.
Nonetheless, it is also true that the country remains stuck between a rock and a hard place. This predicament originates because of militant groups that are not inherently anti-Pakistan. Pakistan has conducted various military operations against numerous terror outfits, of which the most recent Operation Zarb-e-Azb was, and continues to be, the most successful in undermining terrorist efforts in the country – the security condition has vastly improved in the country in recent years. Unlike the Sri Lankan counterinsurgency model which militarily defeated the Tamil Tigers using indiscriminate means (leading to countless civilian casualties), Pakistan's Zarb-e-Azb adopted a more humane approach, and was praised by US commanders and the Pentagon. The process in Zarb-e-Azb was generally as follows: A militant-infested area was cordoned off while the villagers/townspeople were conveyed to leave the area. After this, the village elders, the local government, and the military screened exiting people to ensure that no insurgents were trying to escape in the guise of civilians. The civilians were then relocated to internally displaced people (IDP) camps until the battle had ceased – the army and air force fought against terrorists only when all civilians had left.
Operation Zarb-e-Azb, led by the Pakistan Army and supported by the Pakistan Air Force, "broke the backbone" of the biggest purveyor of terrorism in the country, the Tehreek-e-Taliban Pakistan (TTP). As peace and security return to the country, there still exist small pockets of radical groups in certain areas that are not anti-Pakistan, but target other countries and forces instead.
The issue, therefore, is how to engage such residual groups, specifically the Lashkar-e-Taiba or LeT (now known as the Jamat-ud-Dawa) and the Haqqani network, which comes under the umbrella of the Taliban, both of whom have enjoyed Pakistani patronage in the past. The operative word being "past".
Historical Context
Some historical context here is required to cognize why the country is between the proverbial "rock and a hard place". Since the 1947 partition of the subcontinent, which led to the newly formed states of Pakistan and India, Kashmir's territorial dispute has become the raison d'être for the hostility between both countries, with each claiming jurisdiction over the former princely state. To undermine India and counter Indian hostilities in Jammu & Kashmir, Pakistan (post-independence) initiated a policy of empowering and funding non-state militias such as the LeT. Although Pakistan once supported these groups, it clamped down on such efforts since 9/11 and the war on terror due to international pressure that proved disastrous for the country. Regardless of this suppression by Pakistan, some groups remain active as they view themselves as freedom fighters similar to Hamas in Palestine and Hezbollah in Lebanon. These groups could attack India with or without the authorization or complicity of state authorities in Pakistan. India cites Pakistan as the oxygen for the Kashmiri freedom movement and maintains that it supports militancy in the valley, while Pakistan claims that it does not support any proxy groups anymore and that Indian barbarities against Kashmiris are the true fuel.
Many international commentators today agree with the Pakistani stance, that is, that Pakistan had supported militant groups such as the LeT in Indian Administered Kashmir (IAK) in the past, but it has significantly reduced these efforts and therefore the current resistance and the anger of Kashmiris against India is considered homegrown. Indian scholars like Mridu Rai also state that "the oft-asserted contention that Pakistan has created the turmoil in Kashmir ab nihilo is unconvincing".
Pakistan, with material and financial aid from the United States and Saudi Arabia, trained and assisted Mujahideen forces to combat the Soviet invasion from 1979-1989. The strategy proved successful and the Soviets were defeated. In a continuation of this policy, Pakistan supported the Taliban (and the Haqqani network), helping them seize power in Afghanistan (1996-2001) as they showed promise of being pro-Pakistan.
Pakistan's woes, however, began when the September 11 attacks took place. After 9/11, President Musharraf faced a stark choice when America arrived with essentially two options: help America or risk war with it. Choosing to side with the Americans or else face a potential war, the country had to publicly rescind their support of the Taliban as they were hosting Al Qaeda in Afghanistan and other groups like the LeT. This led to a massive blowback of unfathomable proportions as it plummeted the country into a state of mass internal conflict. Although the LeT and few other groups did not turn anti-Pakistan, many like-minded militant groups did as they discerned the government to be a puppet of America. Pakistan has since then been fighting a predominantly U.S. war that has led to negative spillovers and repercussions for its internal security. India took spectacular advantage of Pakistan's bleak security situation and poured fuel to the fire, that is, India, akin to Pakistan in the past, initiated its own proxy warfare in the country.
Since the mid-2000s, India has and continues to use Afghanistan to carry out attacks in Pakistan's Balochistan province – this was proven by the confession of the apprehended Indian spy, Khulbashan Jadav. The Armed Forces of Pakistan have been fighting these extremist elements since 2001, with terrorism only declining to record lows in recent years. As earlier mentioned, the country has fought and militarily defeated various militant groups such as the TTP, Punjabi Taliban, Islamic Movement of Uzbekistan, East Turkestan Islamic Movement, etcetera. Other than these anti-Pakistan groups, there remained certain groups that displayed no or a lack of hostility towards the country regardless of events unfolded – the two most influential being the LeT and the Haqqani network. The absence of anti-Pakistan inclinations in these groups due to them still maintaining relations with the country's intelligence agencies has been heavily debated. The international community especially America and India see both these entities as terrorist groups that must be neutralized – with India especially mentioning the LeT and America mainly identifying the Haqqanis.
What is the "Rock" and What is the "Hard Place"?
Fingers have repeatedly been pointed towards Pakistan's alleged support to both groups, which the country has vehemently denied ad nauseam. The question then arises: why not target these groups if the allegations are faux? The answer is rooted in history and its acrimonious reminder to Pakistan, that is, the country cannot antagonize these outfits and risk staring down the barrel of another mass insurgency as was the case after 9/11 – this is the "rock."
Groups like LeT have a significant popular base in Pakistan as they engage in social work (schools, hospitals, rehabilitation, and so on) besides militancy and the country would not want to cause a civil uproar in certain areas by targeting them. Conversely, the Haqqani network is well connected to various extremist groups including ones that the military has targeted and fragmented due to its operations – hence antagonizing the Haqqanis will not only bring forth their wrath but also might reinvigorate fragmented extremist groups if they align themselves or get subsumed by the Haqqanis. Secondly, since the Haqqanis are a part of the Taliban umbrella, targeting them could mean the withering away of the America-backed intra-Afghan peace process in which Pakistan has played a pivotal role. It would frankly be an exercise in absurdity if the Haqqanis are targeted while the Taliban is negotiating with the Afghan government and the United States. Simultaneously, however, Pakistan cannot afford to be constantly labeled as duplicitous by the international arena despite previous and ongoing counterterrorism endeavors and sacrifices made by thousands of its soldiers and citizens.
The pressure after Trump taking office augmented spectacularly on the country, and Pakistan was publically called out by Trump for harboring terrorists; in January 2018, the White House moved to block $2 billion in military aid allocated to Pakistan – therefore international pressure to "do more" is the "hard place". Although, since Imran Khan's visit to America and the inception of the previously mentioned intra-Afghan dialogue, relations seem to have relatively improved between the two countries – however, international pressure still remains and Biden's stance is yet to be ascertained. One avenue this pressure is manifested through is the Financial Action Task Force (FATF) – the FATF is a global watchdog that combats money laundering and terror financing. Pakistan has been on the FATF's (Financial Action Task Force) grey list for over two years. Pakistan obviously wants to exit this list and improve its global image. The worst-case scenario would be for the country to descend into the blacklist.
Stuck within these limitations of not being able to militarily engage such groups because it could initiate another insurgency and being internationally called out for not neutralizing all militant groups, Pakistan is at a crossroads. Pakistan must engage the LeT and Haqqani network in such a manner that it demilitarizes them without any repercussions for the country itself. For countries to doubt Pakistan's motivations to eliminate militancy, after so much blood has been shed, signals that a departure from this rigid mindset is required.
Pakistan has proven to be one of the few countries in the modern world to have militarily defeated a terrorist insurgency (without indiscriminate means) – although much remains to be done on the non-military level. Behind Afghanistan, Pakistan has suffered the most in terms of lives lost as well as economic damage due to the American-led war on terror – therefore Pakistan understands better than most the ignominious consequences of an insurgency. This rightfully indicates that Pakistan does not want to act precipitously and antagonize militant outfits which might lead to another bloody war, especially with a frail economy and IMF loans to pay off. On the other hand, Pakistan must also show the world that its targeting of militant groups is not selective but extends to all others.
Conclusion
Pakistan is walking a tightrope regionally and internationally and will have to continue to do the same until a permanent solution can be found. Currently, the Hindutva-oriented India of the BJP and Pakistan are more likely to go to war than to achieve any kind of rapprochement. However, if Pakistan can find a way to dismiss this opinion of being duplicitous and that it supports militancy, then things could improve between India (assuming the BJP's Islamophobic and pro-Hindu policies also change) and Pakistan as well as Pakistan augmenting its international image. Although offering solutions is beyond the scope of this article, one possible way would be to politicize the LeT and Haqqani Network, the former of which already has a political party. History is full of examples of militant groups disarming and becoming a part of the political arena; from the Sinn Féin/IRA (Irish Republican Army) in Northern Ireland to the Nelson Mandela-led uMkhonto we Sizwe in South Africa. There is even an example as recently as 2017 when the FARC (Revolutionary Armed Forces of Colombia) unarmed itself and started a political party in Colombia. Lastly, the two primary takeaways from this article are:
The international arena should give Pakistan the credit it deserves in dismantling one of the biggest terror groups in the world and discern that Pakistan's support for militancy is a thing of the past.
Concurrently, Pakistan needs to stop the tightrope walk and create an implementable plan that disarms the remaining militant groups, or else the "do more" rhetoric of the Americans and Indians will never cease.
US-led 'Psychological Wars' Against Russia, China Lead to All Lose Situation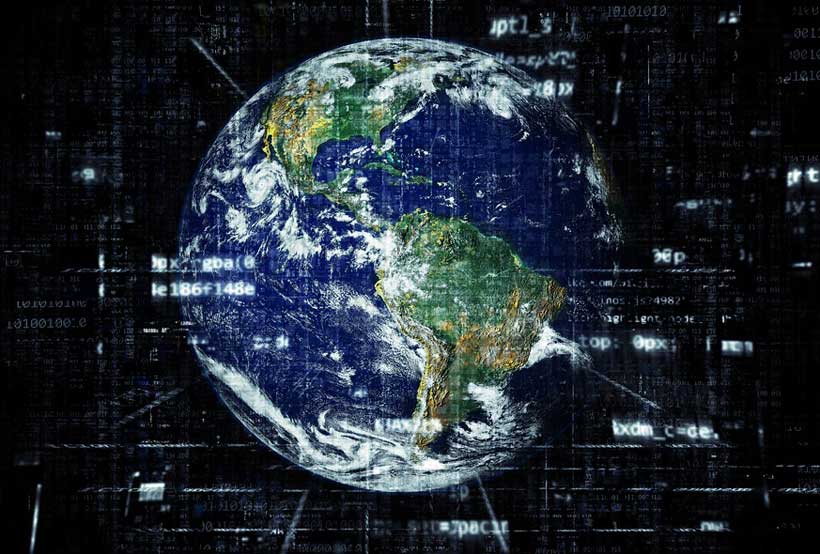 Andrei Ilnitsky, an advisor to Russian defense minister, said in an interview at the end of March that the US and the West are waging a "mental war" against Russia. Why does the West resort to the psychological war? How will Russia cope with the psychological war? Global Times (GT) reporters Wang Wenwen and Lu Yuanzhi interviewed Andrey Kortunov, director general of the Russian International Affairs Council, on these issues by email.
What are the features of such a psychological war?
There is nothing new about psychological wars – they have always been a part of standard military operations. The goal has been to demoralize both your enemy's army and its population at large in order to break down the will of your opponent to fight and to resist. Ancient kings, emperors and warlords broadly used over-exaggeration, deception, disinformation, mythology, and so on. However, today states commonly use these instruments of psychological wars not only during military conflicts, but in the peacetime as well. Moreover, new information technology offers plenty of innovative ways to get your message to select target audiences in a foreign country; you can customize and focus this message as never before. Each of us is a target in this warfare, even if we do not feel it.
The US-led West used to wage color revolutions on countries they deem as adversaries. What are the differences between the color revolution and the psychological war? Why does the West resort to the psychological war?
A color revolution is an unconstitutional regime change caused by sizeable and sometimes violent street activities of the radical opposition. Western leaders usually welcome such changes and arguably render them diverse political, organizational and financial assistance. Nevertheless, a regime change cannot come from nowhere. There should be significant political, social, economic or ethnic problems that, if remain unresolved for a long time, gradually lead to a color revolution. Psychological wars help to articulate unresolved problems, deprive the leadership of a target country of legitimacy in the eyes of its own population and, ultimately, prepare a color revolution.
What are the likely outcomes for the West's psychological war on Russia? How will Russia cope with the psychological war?
Russian authorities are trying to limit opportunities for the West to wage the psychological war by exposing Western disinformation and imposing restrictions on select Western media, NGOs and foundations that are perceived as instruments of waging the war.
Is the West capable of launching a military offensive on Russia?
Russia remains a nuclear superpower with very significant military capabilities. A nuclear war with Moscow could lead to the annihilation of the humankind and therefore cannot be considered a feasible option. Even a full-fledged conventional conflict between Russia and the West in Europe would turn into a catastrophe of an epic scale for both sides. It does not necessarily mean that we can rule out such a scenario, but I think that if there were a war, it would erupt because of an inadvertent escalation rather than because of a rational decision to launch a military offensive.
The West has never dropped the illusion of changing China's and Russia's systems to that similar of the West by adopting the tactic of "peaceful evolution." How could Russia and China join hands in face of such Western attempts?
Indeed, many in the West still believe that their system has a universal value and that eventually both Russia and China should move to Western-type liberal political systems. These views are less popular now than they were twenty or thirty years ago, but we cannot ignore them. Moscow and Beijing have the right to defend themselves against the Western ideological and psychological offensive. Still, I see the solution to the problem of psychological wars in a "psychological peace" should be based on a common understanding on what is allowed in the international information exchange and what is not. Russia and China could work together in defining a new code of conduct regulating the trans-border information flows. In the immediate future, the West will be reluctant to accept this code, but we should keep trying. In my view, this is the only way to proceed; if psychological wars continue, there will be no winners and losers – everybody will lose.
From our partner RIAC
Boko Haram: Religious Based Violence and Portrayal of Radical Islam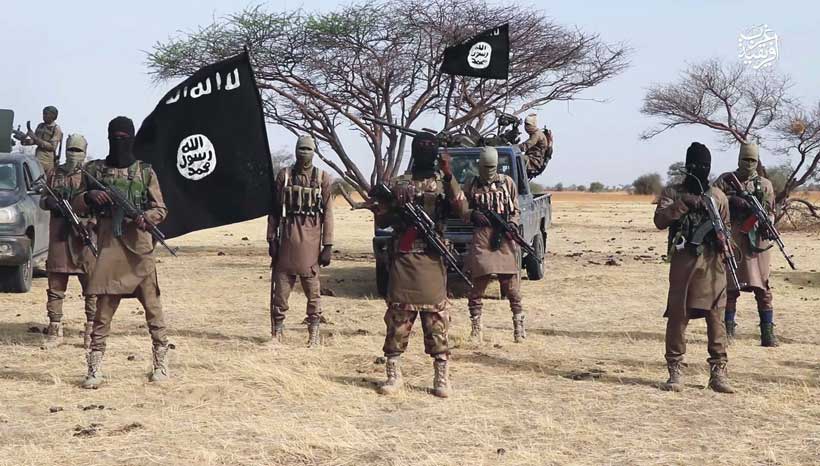 Modern-day global and domestic politics have set forth the trend that has legitimized and rationalized the use of religion as a tool to attain political gravity and interests. Similarly, many religion-oriented groups use religion to shape their political agenda and objectives, often using religion as a justification for their violent activities. Most of these mobilized groups are aligned with Islam. These groups have promoted religion-based violence and have also introduced new waves and patterns in global terrorism. Some prominent organized groups that attain world attention include Boko Haram, ISIS, Al- Qaeda, and the Taliban. These groups have potentially disrupted the political establishment of their regions. Although, a comparative insight delivers that these various organizations have antithetical political objectives but these groups use Islam to justify their violent actions and strategies based on violence and unrest.
The manifesto of Boko Haram rests on Islamic principles i.e. establishing Shariah or Islamic law in the region. A system that operates to preserve the rights of poor factions of the society and tends to promote or implement Islamic values. Hence, in this context, it negates westernization and its prospects. However, the rise of Boko Haram was based on anti-western agenda which portrayed that the existing government is un-Islamic and that western education is forbidden. Hence, the name Boko Haram itself delivered the notion that western culture or civilization is forbidden. Boko Haram has a unique political and religiously secular manifesto. Boko Haram was formed by Mohammad Yusuf, who preached his agenda of setting up a theocratic political system through his teachings derived from Islam. And countered the existing governmental setup of the Christians. The violent dynamics surged in 2009 when an uprising against the Nigerian government took the momentum that killed almost 800 people. Following the uprising, Mohammad Yusuf was killed and one of his lieutenants Abu Bakar Shekau took the lead.
Boko Haram used another violent strategy to gain world attention by bombing the UN Compound in Abuja that killed twenty-three people. The incident led to the declaration of Boko Haram as a Foreign Terrorist Organizationby the United States Department. Thus, the group continued the process of violence and also started to seize several territories like Bama, Dam boa, and Abadan. They also extended their regional sphere in terms of occupation using violent strategies. The violence intensified when in the year 2014, 276 girls were abducted from Girl's school in Chibok. This immediately triggered global outrage and developed an image of religious extremism and violence. This process continued over the years; one reported case articulated that a Christian girl 'Lean Shairbu' was kept in captivity for a prolonged period upon refusal to give up her religion. Ever since, the violence has attained an upward trajectory, as traced in the case of mass Chibok abduction and widespread attack in Cameroon in the years 2020 and 2021.
After establishing a regional foothold Boko Haram improvised new alliances especially in 2015 after the government recaptured some of its territories that pushed the militant group near Lake Chad and to the hilly areas. Consequently, Abu Bakar Shekau turned towards international alliance and pledged its allegiance to IS. This created two branches of Boko Haram called Jamat u Ahlis Liddawatiwal Jihad (JAS) headed by Abu Bakar Shekau and Islamic State in West Africa Province (ISWAP) lead by Musab Al Barnarwai. The ISWAP developed strong social, political, and strategic roots in the region. It has embedded itself socially in the hearts and minds of people by establishing their caliphate and judicial system.
The pattern of religion-based conflicts has transformed the global religious conflicts. That is often referred to as extremist terrorism based on religion. Hence the rise of Boko Haram also involved demographics that complimented their political objectives. As the state of Nigeria is an amalgamation of Christians and Muslims; and has been constructed as a distinct ethno-lingual society, historically. The Christians resided in the South of Nigeria while the Muslims were located in Northern Nigeria. The northern side suffered from poverty, illiteracy, unemployment, and public health issues under the government of Goodluck Jonathan. His government was centrally weak and marginalized the Northern side. This also contributed as one of the major factors that granted an edge for the influence and legitimacy of Boko Haram. Therefore, the main reason that triggered the organization and its move was based on Islamic principles of Jihad and Tajdid. This presents new notions of religion to recruit and incorporate more people into their community. The concept of Jihad has been historically driven which reflects and justifies acts against the unjust state and its authority. It also expands the capacity for social hostilities against the non-religious entities promoting hatred and non-acceptance. This also breeds religious extremism and rigidity that further validates the use of violence on their behalf. Hence Jihad acts as a driving force to strive against the un-Islamic state structure for Islamic religious social fabric. Moreover, this religiously derived conception of violent confrontation has always been legitimized in terms of the historic concept of war and terms of self-defense.
As a radical and contemporary religious belief; Jihad is regarded as the manifestation of religious violence and extremist terrorism. The establishment of the caliphate and state-like institutions represents a radical Salafist view regarding the establishment of the Islamic state structure. The ISWAP acts as a pseudo-state or state with in state that has established its authority and control. The reflection of another religious proclamation ofTajdid refers to the renewal of religious norms that aims at reconstruction or reset of social structure in accordance with Islamic values. Jihad and Tajdid collaboratively serve to generate notions about the reset of the political framework as an Islamic state system. The socio-religious reconstruction is particularly divergent from the western one. As western societies are often pluralistic, while Boko Haram's vision aims as establishing Islamic social composition. Moreover, the western setup provided constitutional provisions to women in terms of rights, freedom, education, and liberty. This completely contradicted their conceptualization of women. Hence, this also generated gender-based violence as means to protect Islamic values. This was closely witnessed during the abduction of girls from their school. Furthermore, Islamic radicalization has been pursued through different channels that have extensively contributed to narrative building amongst the population, propaganda, and the development of a religious mindset in the African region. One of the most prominent tactics used for the purpose has been achieved through the propagation of literature. The scholars started to preach about Jihad and its implications since the 15th Century. The channel continues to date where the teachers preach about these scholarly findings that further encourages the youth to turn towards radical Islamization. The degree of radicalization elevates as Boko Haram propagates the concept of exclusivism that tends to oppose other value systems and beliefs. This creates a rift the society and deteriorates the sense of co-existence. As a result, Boko Haram represents a destructive paradox that promotes religious extremism and violence through misinterpretation of Islamic principles. Pursuing the political agenda of Boko Haram under the banner of Islamic law; which is power-oriented and would help them maintain dominance politically, economically, and territorially in the African region.