Revolutionizing the military education
War amongst people is not a better paradigm than interstate industrial war, it is simply different – and understanding difference, and accepting it, must become a central part of our away ahead. (SMITH, 2008, p. 374)
1. Introduction
The military post-modern era has brought, according to Moskos et al. (2000), new threats and challenges to the most relevant Armed Forces, mainly after the Cold War.
In the military, post-modernism refers to the new operational scenario framed by the Revolution in Military Affairs (MOSKOS, WILLIAMS, SEGAL, 2000), which is based upon technical and sociocultural changes that have been confronting military organizations today. Thus, amongst the main elements that characterize the Revolution in Military Affairs are the development and use of technical and technological means; interaction between civilians and military personnel; change of the missions from conventional combat operation to humanitarian missions with low intensity; multilateral actions under the auspices of international organisms; and internationalism of military forces. All these facts have been proving that the tendency of war has really changed, as General Rupert Smith has pointed out recently. (2008)
This study focuses on sociocultural changes required by this new operational context, emphasizing the role of education and training of military personnel in order to better benefit from technical and technological means. It also highlights that if influence of technology on tactics, operations, doctrine, planning, equipment and training of military formations is often to be considered dependant on financial possibilities, opportunity costs of developments and acquisitions; on the other hand, the impacts of technology on these issues are also dependent on investments in military education to develop and appropriately use technology and technical means to deploy in post-modern scenarios.
In developed countries, technological advances are based on educational systems that allow the transference of new studies and researches, products, information systems and knowledge into social, cultural, economical and scientific development. On the contrary, countries that choose not to face the challenges imposed by education are still under technological threat, dependency and decisions. China and India had chosen to invest in education and the positive results were already reported by the Central Intelligence Agency (2006), proving the relevance of such investment in either civil or military settings.
One possible way to provide educational opportunities for under-developing nations to face the challenges and fill in their educational gaps is to promote partnerships between civil and military Higher Educational Institutions (HEI). This initiative fosters the development of projects and stimulates each other towards implementing sociocultural and technological advances that serve civilian as well as military purposes.
In Brazilian army this initiative had been already taken, thus civil and military HEI have been working on academic projects which aim to bring up civilians to discuss National Defence and Security with military personnel through official partnerships already established between Brazilian Ministry of Defence and Ministry of Education (BRASIL, 2005).
To face this challenge, the Brazilian army Command and General Staff College has just created an Institute named Instituto Meira Mattos (IMM), which will gather civil and military academicians willing to taking a post-graduate course on National Defence, therefore promoting academic partnerships to enrich and strengthen the debates on National Defence and Security within Brazilian society.
Since the need to establish these partnerships is already implemented, it is time to think about theoretical and methodological educational policies and practices to underpin these initiatives. In this direction, the framework of multiculturalism (MCLAREN, 1997; 2000) in military educational settings should be considered to support post-modern environments in which soldiers operate today, mainly because as General James N. Mattis1 had noticed "we have to diminish the idea that technology is going to change warfare. [because] War is primarily a human endeavor." (MATTIS apud BORUM, 2012, p. 35) Thus, human terrain and its sociocultural dimensions should be deeply considered in military educational arena to provide the development and better use of technical and technological means and their influence on tactics, operations and doctrine,
Curricular policies and practices as well as technology rely on cultural, political and conservative contexts, especially in military settings where decisions will directly influence on tactics, operations, doctrine and on individuals. Therefore, to convince high commanders of the need to implement sociocultural changes in military education has been a challenge for the organization to overcome, as pointed out in an interview I had with a Dutch soldier.
It has not always been easy to convince the military (from general to rank-and-file) of the need to include cultural training in the military curriculum. But after several military operations abroad (from 1992 onwards: Bosnia, Kosovo, Kampuchea, Ethiopia-Eritrea, Iraq and Afghanistan) the message is now well-understood. (2009)
Guided by the theoretical framework of multiculturalism (MCLAREN, 1997; 2000) and peace studies (GALTUNG, 1990), the present study emerged from my doctoral thesis (COSTA, 2009) and was guided by a qualitative research (DENZIN & LINCOLN, 2000) I had recently conducted.
This research relies on a case study developed at Brazilian Peacekeeping Operations Training Center (CI Op Paz), which was recently evolved into Peacekeeping Operations Joint Center (CCOPAB),2 proving that the nature and demands of the missions today have required more enlarged educational perspectives. To accomplish this research a documental and discursive analysis was done, mainly interviews held with soldiers who deployed in different peacekeeping missions as well as the speeches of the actors who are in charge of their training.
The study had proved it is a need to (re)think the extent to which Brazilian army is preparing their human resources to face the sociocultural challenges for deploying in post-modern scenarios (COSTA & CANEN, 2008), chiefly military personnel prepared at CCOPAB, due to the multidimensional and multicultural demands of peace missions today.
As a result, this study sought to guide decision makers towards solving the opposing tension between invention and innovation in military education and training, pointing out the most appropriate educational practices to support soldiers to deal with the sociocultural challenges and demands required by the Revolution in Military Affairs.
In fact, Lastro & Cassiolato (2003) had highlighted that "[…] more serious than not having access to new technologies and information is not to have enough knowledge to use them." (p. 12). However, the research problem I carry out is that what if we have full access to knowledge and information, technologies and technical means, but do not deeply consider that
[…] understanding the human dimension of a conflict is critically important. There is much more to the human dimension than knowing an adversary's culture. Even a deep grasp of culture and social dynamics is not sufficient to win a war (though a deficient understanding may be enough to lose one). (BORUM, R., 2011, p. 36, our marks)
In broader educational terms, I argue it is also a need to consider that the lack of access to new information and technology for underdeveloping countries would increase the actual inequalities between developed and emerging countries and contributes even more to separate these countries in terms of technology and information (AROCENA & SUTZ, 2003), chiefly now when instant, surgical and segregated wars have been considered a privilege of technologically and economically dominant nations. (CASTELLS, 1999)
In this direction, it is desirable to any national educational strategy seeking to minimizing social exclusion to promote education (either civil or military), towards providing opportunities to learn, select and use appropriately not only information but technology, as well as enlarging students' perceptions on human sociocultural dimensions. The partnerships between civil and military Higher Educational Institutions that have been promoted by Brazilian Ministry of Defense and Ministry of Education is an example of a fruitful avenue that may lead to minimize educational gaps in terms of technology, advances and transference as well as in terms of developing the better competences to provide their use in new operational scenarios.
2. Multiculturalism: A Methodological and Theoretical Approach for Military Education
As already mentioned, a qualitative research investigation directed our methodological path (DENZIN & LINCOLN, 2000), through the undertaking of a case study, which relies on interviews and documental analyses. Interviews were held with military personnel who had experienced being in peacekeeping operations to know their perceptions acting within multidimensional/multicultural scenarios as well as those in charge of their training. This strategy of inquiry is especially relevant to research in educational fields because it allows acknowledging actors' and agents' different perspectives and voices. On the other hand, documental analysis provides information to the extent to which a Brazilian military educational institution that prepares troops for peacekeeping operations has taken into account their sociocultural/multicultural needs, other than operational ones. This analysis has been undertaken so as to gauge how far the curriculum has been (or has not been) imbued with a multicultural direction.
That is arguably relevant due to the constant interaction of those troops with different nationalities, cultures, values and languages during military missions. As a result, it becomes important to draw special attention upon strategies and policies adopted to govern or manage the problems of culturally plural societies. In this case, educational strategies and policies for soldiers training to deploy in multicultural scenarios, aggravated by ethnical, religious, cultural conflicts and threats imposed upon those which are not technologically and economically dominant (CASTELLS, 1999).
This study was guided by McLaren's perspective (2000) towards critical multiculturalism (more recently referred to as post-colonial/revolutionary multiculturalism or emancipatory multiculturalism), which promotes concern about the danger of cultural homogenization in educational policies and practices, seeking to explore curricular and evaluative strategies which challenge ethnocentrism and prejudices. This way, multiculturalism is understood as minorities' responses to cultural homogenization.
The theoretical distinction between the terms multicultural and multiculturalism according to Hall (2000) is also considered in this study since it conceives that
[…] multi-cultural is used adjectivally. It describes the social characteristics and problems of governance posed by any society in which different cultural communities live together and attempt to build a common life while retaining something of their 'original' identity. By contrast, 'multiculturalism' is substantive. It references the strategies and policies adopted to govern or manage the problems of diversity and multiplicity which multi-cultural societies throw up. It is usually used in the singular, signifying the distinctive philosophy or doctrine which underpins multi-cultural strategies. 'Multi-cultural,' however, is by definition plural. (p. 209-210)
The multicultural approach adopted here underpins Castell's interpretation of globalization which pinpoints that instead of developing efforts and results towards science and technology, globalization; on the contrary, has developed a national concentration of these activities which has been shared between those countries technologically advanced (CASTELL, 1999).
In this direction, education plays a special role, chiefly because as Castell (op. cit.) points out, we have witnessed the effects of globalization which has deeply increased sociocultural and economical differences amongst countries and regions in place of minimizing them. Lastros & Cassiolato (2003) also throw lights on the need to invest in education, since they pinpoint the role of innovation and its impact on technical, institutional and social dimensions as a survival and competitive organizational strategy. However, these authors highlight that the process of innovation requires knowledge and ability to learn, incorporate and use it.
At this point, I argue a Revolution in Military Education (our mark) is also required since the Revolution in Military Affairs has not deeply considered and highlighted it yet; otherwise, military organizations will run the risk of being dependant on financial possibilities and opportunity costs of developments and acquisitions as well as on the evaluation of the extent to which new or modern pedagogical practices are innovative or inventive to accomplish contemporary military training. Therefore, military specialization to develop and use technology and technical means should be nurtured as well as military pedagogical and curricular policies / practices to confront the challenges imposed by new contexts.
In this horizon, educational practices should be especially developed to offer military personnel opportunities to rehearse political and intellectual competences, which are considered to be the main challenges imposed upon education since the end of the XX Century. (LIBANEO, 2001)
Align with this context, the commander of Brazilian army's general guidelines for 2011-2014 period (BRASIL, 2011), stressed the competences and skills expected from Brazilian soldiers, such as:
(…) to implement educational competences to contextualize the teaching in order to link knowledge and technologies to decisions and performances in a variety of situations (..) to create courses for civilians at the staff college (…) to enlarge the exchange with civil academia. (BRASIL, 2011, p. 19)
With the release of these guidelines together with Brazilian National Defense Policy (2005) and Brazilian National Defense Strategy (2008), key words such as integration of Brazilian army with the nation, interaction with civil academic community and interoperability between the Armed Forces have been discussed in military educational settings and some relevant initiatives have been taken to attend these needs.
As a result, the exchange between civil and military Higher Educational Institutions should be nurtured to integrate military schools and training centers, seeking to provide sociocultural competences and skills to better equip military formations in the 21st Century.
To prove this need some excerpts from a documental analysis of a military curriculum from Brazilian Peacekeeping Operations Joint Center and interviews held with military personnel directly involved with peacekeeping missions will be presented.
2.1. Brazilian Peacekeeping Operations Joint Center: multicultural oriented concerns in the subject plan
The Brazilian Peacekeeping Operations Joint Center develops different courses for military personnel. Within the limits of this article, the focus will be on the preparation of soldiers, mainly troops, staff officers and military observers. The first ones because they represent a group that is always in touch with local population in a tense and stressing context, allowing us to witness their cultural difficulties and opportunities that arose in those situations. The other groups were chosen due to the fact that the real 'weapon' they carry in peacekeeping missions is their ability to strategically manage, negotiate and otherwise nonviolently respond to conflicts.
Those groups of soldiers need preparation for dealing with the multicultural dimensions of their missions, with all associated implications, having arguably to particularly acquire multicultural competencies that allow them to manage conflicts in a peaceful perspective.
The study realized that the curriculum of the referred Center is mostly operational in essence.
It is operational. Not only operational, as I told you, the focus on combat operations was higher, straight on combat operations, because we realized the troop should be prepared to the worst situation. Now it has changed. We are aware that the situation may suddenly spoil the personnel have to have these tools […]. (interview held with the Head of the Doctrine Division of CCOPAB, 10 mar. 2008)
However, some parts of it do mention multicultural concerns. Below there are some excerpts of the curriculum that evidence some of the discourses presented in the documentation. In fact, the course has specific purposes, in which culturally oriented sensitivities emerge, such as:
describe the importance of cooperation and integration of components in a mission; understanding the relationships and roles of the different components; recognizing the consequences of inappropriate actions to the rules / standards of conduct; recognizing the importance of different cultural events in the peace operations; understanding the various cultural contexts; develop skills for working in multicultural environments; identify the principles of civil-military coordination; indicate the skills of communication and negotiation; identify how to develop the relationship with the press in the Missions of Peace; identify the impact that exists in their respective roles [men and women] to building peace; describe how to handle tense domestic situations amongst the team members in a multicultural and multinational environment; raise awareness of the situations that can happen when individuals from different cultural and political environments live for long periods together; explain the main concepts related to the multicultural environment; describe and explain the main concepts of loyalty and respect in the team's place; use appropriate language according to various situations. (CCOPAB's subject plan, 2009)
In order to develop the curriculum, the Department of Peace Keeping Operations (DPKO) provides Standard Generic Training Modules (SGTM)3 to all Centers in the world in charge of soldiers' preparation to peace operations and these are the modules that have been presented during the course under study. Due to the limits of this article, we will focus only on the subject plan; however, in previous work (COSTA & CANEN, 2008) we had also analyzed the intentions expressed in the following ones, due to their intimate connection to our research theme: SGTM 5 (about the code of conduct), and SGTM 11 (about communication and negotiation). SGTM 5 deals with the "Attitudes and Behaviors of the United Nations Peacekeepers" and is further divided into the following sub-modules: 5A- 'Code of Conduct, 5 B- 'Cultural Awareness', 5C- 'Gender & Peacekeeping' and 5D- 'Child Protection'.
Some of the curriculum topics of those modules seem to be clearly underlied by multicultural perspectives more aligned to a folkloric approach, valuing cultural diversity, but silencing cultural conflicts and prejudices, as expected in more critical, post-colonial multicultural perspectives. (MCLAREN, 2000; HALL, 2003; 2004)
Indeed, as could be noted in the documentation, some of the objectives clearly point to a multicultural awareness, emphasizing the need to understand cultural diversity in order to act in culturally disparate situations which touches on a broad multicultural perspective (MCLAREN, 1997; HALL, 2003). However, it does not seem to explicitly incorporate the discussions and concepts related to multiculturalism embedded by tensions present in critical, post-colonial and post-modernized perspectives, drawing upon an understanding of identity as an historic, social and cultural construction in contrast to an intrinsic character to be revealed. (MCLAREN, 2000)
It seems to be clear from the above excerpts that issues such as communication and negotiation, understanding of different cultures and languages, as well as a perspective of empathy towards 'the other' are present, indicating multicultural sensibilities (CANEN & COSTA, 2007; CANEN & CANEN, 2011). However, a more explicit and concrete mention of multicultural would be likely to contribute to a better understanding and incorporation of these instructions, arguably enriching and strengthening the preparation of the military agents for peacekeeping missions as well as other operational missions.
By the above illustration, we can infer that the curriculum of CCOPAB has the potential for a multicultural training for soldiers; however, those excerpts seem to convey the idea that the curriculum touches on more abstract multicultural terms, even though at some points prejudices and discriminations are mentioned.
At least, at the level of intentions, the curriculum points out the importance of cultural issues in an era marked by the expansion and the complex nature of modern peace operations. It reminds its readers that peacekeepers represent the United Nations and their own countries; therefore, a positive or negative attitude will impact directly on the mission success.
2.2. Brazilian Peacekeeping Operations Joint Center (CCOPAB): multicultural potential and limits in soldiers' perspectives
The importance of mediation in conflict resolution is strictly connected to a multicultural attitude towards those perceived as different, highlighting the straight imbrications of multiculturalism. Bearing that in mind, we have also analyzed how the curriculum of the CCOPAB has been mediated by those who were targeted by it. We have therefore tried to glean the sense made of that preparation by Brazilian military personnel who had experienced different peace missions, including the following ones: the United Nations Stabilization Mission in Haiti (MINUSTAH); the United Nations Angola Verification Mission (UNAVEM III); and the United Nations Protection Force (UNPROFOR), in Bosnia-Herzegovina. Interviews held with those subjects were instrumental in conveying their feelings, needs and challenges. It is important to note that the interviewees included soldiers, who carry out given orders, up to generals and commanding staff, in the political and strategic planning of the missions. For ethical reasons, their names were omitted in this narrative.
In the limits of the present paper, some of the answers provided by the interviewees should give a glimpse of their ideas concerning the extent to which they felt the curriculum of CCOPAB in the Brazilian Army helped them feel prepared to act in disparate cultural contexts. Initially, most of them seemed to believe in the natural "knack" of Brazilian military agents towards understanding cultural diversity and effectively dealing with it (COSTA & CANEN, 2008), regardless of multicultural education:
[…] Brazilian people have always been a little bit extroverted […] it's not the characteristic of other people […] they are more serious people […], they are closed up […] This question of maintaining security is a positive aspect, but it is a bigger issue that includes Brazil as a whole […]. However, smaller actions such as social-civilian activities, contact with the people, day-by-day constant talking, helps to make them [the host country] feel Brazil as a friend country that is there [in Haiti] to help. (soldier 1, from MINUSTAH).
Others; however, felt the need to express their feelings as related to the curriculum of the Center in terms of the extent to which they felt some aspects could be worked out more intensely for a multicultural perspective:
I think it would have been interesting if we had worked with those concepts [of respect, for instance] right away in the course, independently of the peace mission […]. We should have known the reality [cultural one] we would have to face, and that really would have made things easier […]. If one can make this preparation [cultural one] […], it would be excellent. (soldier 1, from MINUSTAH)
As shown by the above excerpts, it seems that despite having developed their own strategies to deal with cultural differences, the military personnel interviewed have expressed their feelings about the relevancy of being adequately be prepared to act in operations where they are exposed to cultural plurality in their daily routines. The above data seem to point out that a more structured preparation could boost their efficiency in dealing with cultural plurality, and could represent an asset to the Brazilian Army curriculum development. Even though some of the topics the interviewees pointed as lacking in their preparation were present in the curriculum objectives, as briefly discussed in the previous section, it seems to be clear they were not highlighted in curriculum practices and mediations.
This seems to be understood by the subjects of the study, as plainly expressed in the following excerpts:
[…] to listen is very difficult […]. If everybody learns to listen, there won't be struggles, but we, in general, do not know to listen […]. It's country "a" wishing to impose itself on country "b", country "c" imposing itself on country "d", and so on […]. I think the idea that must underlie [our preparation] is exactly to accept the differences […]. (soldier 1, from MINUSTAH)
[…] I think the Army should develop a programme towards reinforcing this conception [respect and acceptance towards the different] […] not everybody has this experience of respecting another culture. In some ways, we could also integrate people's cultural backgrounds to the scientific, more organized, more directed knowledge. If we adjust these two factors, we can improve our performance in order to have the soldiers doing it consciously rather than unconsciously. (soldier 8, from MINUSTAH)
Other testimonies of soldiers about the curriculum can be important at this point:
There is a 50 minute instruction. It is mainly theoretical: do like that, culture is this, it is that […]. There aren't practical exercises […]. There should be someone from another culture who could be there for a programme […]. What happened was a 50 minute theoretical instruction about this [cultural issue] (soldier 1, from MINUTASH).
I think soldiers should have been advised on the following lines: you are going to a mission where there are problems which you will not solve as you are used to, but you will have to solve them, even by not really solving them […] (soldier 4 from MINUSTAH)
[…] I think we should have had a more complete study: we should have studied the culture of the country where we have to act, the culture of the political parties there, we should know deeply the history of the conflict, all regional problems […]. All that cultural part should have been known. (soldier 7, of UNAVEM III)
It would have been interesting […] to talk to the trainees exactly what they are bound to face, in terms of challenges and cultural aspects…surely there are many aspects that won't be the same among the countries, but those pieces of information are important in order for us not to have a cultural shock. (soldier 5, from MINUSTAH)
We can also, in some way, join what the person has in his/her cultural background with knowledge. I mean scientific knowledge, more organized, more directed. If we adjust these two factors, we can improve this performance so the person does it consciously, not unconsciously. (soldier 1, from MINUSTAH)
As can be noted, even though the soldiers recognize the relevance of the techniques and the training received, they seem to wish that the curriculum should emphasize more the multicultural dimensions in a more concrete way. However, that seems to be on the way of improvement, as it was explained to me by the actual main mediator of the curriculum development in the referred Center, in a recent visit. In fact, the following excerpts should be useful in providing an illustration of that progress, in terms of curriculum development, as explained by its main mediating actor:
We have come to the conclusion that […] the soldier is not the only component: there also are the civilians, who are in the day-to-day peace keeping operation, who face the routines, the difficulty of the use of foreign language, and a lot of other things. […] So, during the training, we set up 04 (four) concurrent fiction case incidents in which we took civilian students from the International Relations Course of a University in Sao Paulo, as well as journalists from another one […]. In those simulated situations, when a soldier made a mistake, or took the wrong decision, got "shot" or "killed" the commander, the journalist was there to show the news, the international relations person to report and analyse, and, this way, all the wheel moved […]. The exercise became smart. That made a very big change and, from there, with other troops, we worked the same way […]. When you get the soldier to be the "actor", even without wearing his uniform, if I put him/her in front of a colonel, he/she has never seen in his/her life, he/she will make a mistake…but together with journalists, he/she will become coerced to question, even because the profile of the journalist is completely different. (…). All of our exercise is in the street, is contextualized […]. I think our ability to interact, of having several players […], should be a competitive advantage of our own, as compared to some of other centers that prepare soldiers to peacekeeping missions […]. The evolution of the curriculum was done inasmuch as things started to become more structured. (interview held with the Head of the Education Division of CCOPAB, 10 mar. 2008)
Some areas, some professionals who are doing research in masters and doctorate courses are researching something that we are interested in (…). If this information get here to us tabulated, done […]. I consider it extremely relevant. […] Suddenly, we are also going to contribute to the study of an academician […] it will let him/her improves his/her research. (interview held with the Head of the Doctrine Division of CCOPAB, 10 mar. 2008)
If it were to include a subject for those who are going to such mission environment, it would be towards the cultural dimension of that country. It makes things much easier […] to emphasize on the cultural history of that country (…) a class, a class period, talking about cultural aspects of that country and giving tips that may be followed by those who are there in mission, to have a really better relationship performance, taking care of cultural aspects, as some training centers outside Brazil already do […] focusing on culture. Point out cultural awareness aspects. Provide a lecture on cultural aspects of the country [referring to the relationship of those in mission with the local population). (interview held with the Head of the Education Division of CCOPAB, 10 May 2012)
The above excerpts seem to point out to a much more integrated, cross-culturally informed curriculum practice, in line with many of the feelings previously expressed by the interviewees as related to the need to be culturally trained to face situations from different perspectives. Another excerpt from the above curriculum mediator also highlights the development of a more culturally informed approach to curriculum development, touching on other markers of identity, such as gender power relations, as can be noted in the following discourse:
Now sexual abuse, gender, and cultural awareness are discussed, towards a more humanitarian approach (…). Haiti has moved from peace enforcement, which had started with the United States, towards our action which has begun with peacekeeping, moving now towards peace-building. The big focus now is on the humanitarian support, how to live with these 'guys' […] hence the idea of the Center is to launch this course, the C3M – operation and civil-military coordination – because it is important that our soldiers begin to understand how to deal with the civilian and the humanitarian agencies." (interview held with the Head of the Education Division of CCOPAB, 10 mar. 2008)
As depicted in the document analysis and interviews, it seems that albeit a concern with cultural issues and their implications for peace operations in the preparation of soldiers is present in the curriculum of the Brazilian Peacekeeping Operations Joint Center (undoubtedly a positive feature of the case study), there is still a need of a more structured, academic and systematic reflection. The fact that our last visits to that Center showed increased sensitivity to multicultural aspects is undoubtedly a very welcome and auspicious feature, the importance of having military agents adequately and competently prepared for acting in multicultural scenarios is a necessity yet.
As shown earlier, Brazilian Peacekeeping Operations Joint Center has been improving its curriculum in a multicultural sense, as briefly illustrated by the excerpts of two high level trainers earlier on in this paper. It seems to be much more aware of the relevance of multicultural issues in the preparation of military agents, which has contributed to the establishment of some partnerships between the referred Center and Higher Educational Institutions (HEI), in order to help with culturally-contextualized activities during pre-deployment. We consider that as a positive step and look forward to the strengthening of stronger partnerships that could take multiculturalism produced in the HEIs on board. That could surely help to promoting transformational educational practices both in military and civilian education contexts, towards a more multicultural and peaceful perspective.
3. Conclusion
The present study focused on sociocultural changes required to prepare soldiers to face the challenges imposed by the Revolution in Military Affairs, pointing out the role of education and training of military personnel in a multicultural approach in order to better benefit from the development of technical and technological means. The study aimed at emphasizing the need to invest in education to develop and appropriately use technology and technical means to deploy in post-modern scenarios.
Based on the collected data, it was noted it is necessary to provide educational opportunities for Brazilian military personnel to face the challenges imposed by the new operational environment. One possible alternative is to promote partnerships between civil and military Higher Educational Institutions (HEI), since it fosters the development of projects and stimulate each other towards implementing sociocultural and technological advances that serve civilian as well as military purposes. Another way evidenced through the interviews held with military personnel was the need to develop a systematized cultural training for depĺoyment of soldiers in multidimensional and multicultural scenarios.
In this direction, it was realized that a Revolution in Military Education (our mark) is already taking place, mainly within Brazilian Process of the Transformation of the Army (BRASIL, 2011), as the guidelines of Brazilian Army Commander had highlighted already. Therefore, it is the intention of this research to re-visit Brazilian Peacekeeping Operations Joint Center in the future. It is to figure out the extent to which its curriculum and the perception of the actors and agents directly involved with the preparation/training for peace missions have expanded towards a multicultural perspective in more engaged critical and post-colonial approaches. As a result, I intend to enlarge this research to operational environments, other than peacekeeping operations, mainly because as Sir Rupert Smith (2008) has highlighted "war amongst people is not a better paradigm than interstate industrial war, it is simply different – and understanding difference, and accepting it, must become a central part of our away ahead." (p. 374)
22 Years of Nuclearization of South Asia: Current Doctrinal Postures
May 2020 marks the 22nd anniversary of the overt nuclearization of South Asia. The evolved nuclear doctrinal postures of both India and Pakistan have been a key component of their defence and security policies. During this period; India has undergone gradual shifts in its nuclear doctrinal posture. The Indian posture as set out in the 1999 'Draft Nuclear Doctrine' (DND) was based on an assertion that India would pursue the 'No First Use' (NFU) policy. The first amendment to this posture, which came out in January 2003, was based on a review by the Indian Cabinet Committee on Security (CCS) of the nuclear doctrine. It stated that if India's armed forces or its people were attacked with chemical and biological weapons, India reserves the right to respond with nuclear weapons. This review could, therefore, be considered a contradiction to India's declared NFU policy at the doctrinal level. On the basis of this notion, it could be assumed that India has had an aspiration to drift away from its NFU policy since 2003.
Subsequently, the notion of a preemptive 'splendid first strike' has been a key part of the discourse surrounding the Indian and international strategic community since the years 2016-2017. According to this, if in India's assessment, Pakistan was found to be deploying nuclear weapons, in a contingency, India would resort to such a splendid first strike. With such a doctrinal posture, India's quest for preemption against Pakistan seems to be an attempt to neutralize the deterrent value of Pakistan's nuclear capabilities. In this regard, India has been constantly advancing its nuclear weapons capabilities based on enhanced missile programs and the development of its land, sea, and air-based nuclear triad thus negating its own NFU policy. This vindicates Pakistan's already expressed doubts over India's long-debated NFU policy. Such Indian notion would likely serve as an overt drift towards a more offensive counterforce doctrinal posture aimed at undermining Pakistan's deterrence posture. This would further affect the strategic stability and deterrence equilibrium in the South Asian region.
India's rapid augmentation of its offensive doctrinal posture vis-à-vis Pakistan is based on enhancing its strategic nuclear capabilities. Under its massive military up-gradation program, India has developed the latest versions of ballistic and cruise missiles, indigenous ballistic missile defence (BMD) systems in addition to Russian made S-400, nuclear submarines, and enhanced capabilities for space weaponization. In the same vein, India's aspiration for supersonic and hypersonic weapons is also evidence of its offensive doctrinal posture. Furthermore, India has been carrying out an extensive cruise missile development program having incredible supersonic speed along with its prospective enhanced air defence shield. Through considerable technological advancements India has shifted its approach from a counter-value to a counter-force doctrinal posture, as it demonstrates its ambitions of achieving escalation-dominance throughout the region. These technological advancements are clear indicators that India's doctrinal posture is aimed at destabilizing the existing nuclear deterrence equilibrium in South Asia.
Pakistan, on the other hand has been threatened by India's offensive postures and hegemonic aspirations. Consequently it has to maintain a certain balance of power to preserve its security. Pakistan's doctrinal posture is defensive in nature and has over the years shifted from strategic deterrence to 'full spectrum deterrence' (FSD) by adding tactical nuclear weapons which, it claims, falls within the threshold of 'minimum credible deterrence'. In this regard, Pakistan too has developed its missile technology based on; short, intermediate, and long-range ballistic missiles. Pakistan's tactical range 'Nasr' missile is widely regarded as a 'weapon of deterrence' aimed at denying space for a limited war imposed by India. The induction of 'multiple independent reentry vehicle' (MIRV), the development of land, air and sea-launched cruise missiles and the provision of a naval-based second-strike capability have all played a significant role in the preservation of minimum credible deterrence and the assurance of full-spectrum deterrence at the strategic, operational and tactical levels.
Contrary to India's declared NFU policy, Pakistan has never made such an assertion and has deliberately maintained a policy of ambiguity concerning a nuclear first strike against India. This has been carried out to assure its security and to preserve its sovereignty by deterring India with the employment of Full Spectrum Deterrence (FSD) within the ambit of Credible Minimum Deterrence. This posture asserts that since Pakistan's nuclear weapons are for defensive purposes in principle, they are aimed at deterring India from any and all kinds of aggression. This has been evident from recent crisis situations as well during which Pakistan's deterrent posture has prevented further escalation. Therefore, even now Pakistan is likely to keep its options open and still leave room for the possibility of carrying out a 'first strike' as a viable potential deterrent against India if any of its stated red lines are crossed.
Hence, the security dynamics of the South Asian region have changed significantly since its nuclearization in 1998. The impact of this has been substantial and irreversible on regional and extra-regional politics, the security architecture of South Asia, and the international nuclear order. As has been long evident India has held long term inspiration to become a great power. There have been continuous insinuations about the transformations in India's nuclear doctrinal posture from 'No First Use' to counterforce offensive posture. The current security architecture of South Asia revolves around this Indian behavior as a nuclear state. In contrast, Pakistan's nuclear doctrine is based solely on assuring its security, preserving its sovereignty, and deterring India by maintaining a credible deterrence posture. Based on the undeniable threats from India to its existence, Pakistan needs to further expand its doctrinal posture vis-à-vis India. This would preserve the pre-existing nuclear deterrence equilibrium and the 'balance of power'in the South Asian region.
Israel Shines in the Gulf Where Big Powers Falter, but That Could Prove Tricky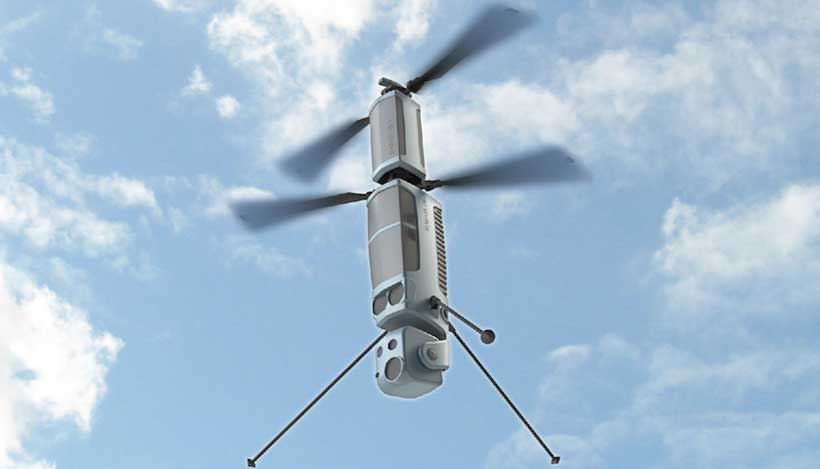 The Firefly, an Israeli-built loitering kamikaze drone, part of the Spike family of missiles that the Jewish state has sold to various European nations, may be one reason why Gulf states, and particularly Saudi Arabia, have cozied up to Israel in a seeming reversal of their past support of Palestinian rights.
If there is one lesson that Gulf states have learned from the United States' reduced commitment to the region and the strains in US-Saudi relations, it is that putting one's eggs in one basket is risky business.
That has not prevented the United States from continuing to secure its place as the region's foremost arms supplier as this month's arms and related commercial deals prove.
The US Defense Department announced a $2.6 billion USD Saudi deal to acquire 1,000 air-to-surface and anti-ship missiles from Boeing. Within days, Saudi Arabia's Al Tadrea Manufacturing Company tweeted that it had reached agreement with Oshkosh Defense to establish a joint venture to manufacture armed vehicles in the kingdom.
The Public Investment Fund, Saudi Arabia's sovereign wealth fund, disclosed separately that it had recently taken a $ 713.7 million USD stake in Boeing at a time when the company, already suffering major setbacks because of its 737-Max fiasco, took a significant hit as a result of a collapse of the civilian aviation industry.
The continued Saudi arms focus on the United States has not deprived China of opportunities. China has stepped in to help Saudi Arabia produce unmanned military vehicles after the United States refused to sell its MQ-9 Reaper killer drone to the kingdom. Saudi Arabia expects production to start next year.
Like China, Russia has been urging Saudi Arabia to purchase its acclaimed S-400 anti-missile defense system. So far, the kingdom, having watched the United States cancel NATO-member Turkey's purchase of US F-35 fighter jets and its co-production agreement of some of the plane's components after it acquired the Russian system, has been reticent to take the Russians up on their offer.
The limitations of Saudi-Russian cooperation have since become obvious with April's price war between the two major oil producers that sent oil markets into a tailspin from which they are unlikely to recover any time soon.
Israel, like China and Russia and unlike the United States, puts no problematic restrictions such as adherence to human rights and use of weaponry in accordance with international law on its arms sales.
But Israel has one leg up on its Chinese and Russian competitors who maintain close ties to Iran. Israel shares with Saudi Arabia and the United Arab Emirates (UAE) a perception of Iran as an existential threat and a destabilizing force in the Middle East that at the very least needs to be contained.
To be sure, that is a perception that Saudi Arabia and the UAE see reflected in the United States' maximum pressure policy towards Iran which aims to force the Islamic Republic to "change its behavior," if not change its regime.
The problem is that maximum pressure two years into the imposition of harsh US economic sanctions has produced little result.
Add to that the fact that the United States has proven to be an unreliable ally when the chips are down, persuading the UAE and other smaller Gulf states to reach out to Iran to ensure that their critical national infrastructure does not become a target in any future major US-Iranian military conflagration.
The watershed moment for the Gulf states was when the United States failed to respond forcefully last spring and summer to alleged Iranian attacks on key Saudi oil facilities as well as oil tankers off the coast of the UAE.
The Trump administration, in a bid to reassure Gulf states, weeks later sent troops and Patriot anti-missile defense systems to Saudi Arabia to help it protect its oil installations, although the United States withdrew two of those systems earlier this month.
It took the killing of a US military contractor in December 2019 for the United States to respond to tens of Iranian-backed attacks on American targets in Iraq. And when it did, with the killing in January of Iranian general Qassem Soleimani, Gulf states privately celebrated the demise of their nemesis, but also feared that it was overkill, bringing the Middle East to the brink of an all-out war.
Gulf states are likely to find that cooperation with Israel has its limits too. Israel may be eager to sell weaponry and have the capability to push back at Iran in Syria. If need be, Israel can also severely damage, if not take out, Iranian nuclear and missile facilities in military strikes that Gulf states would be unable to carry out.
But ties to Israel remain a sensitive issue in the Gulf and elsewhere in the Arab and Muslim world. And Israel has so far restricted sales to non-lethal equipment and technology. That could change with a resolution of the Israeli-Palestinian conflict and the establishment of formal diplomatic relations.
Public opinion, however, may be one reason Gulf states have refused to turn unofficial relations into diplomatic recognition, suggesting that there may be greater public empathy for Palestinians than Gulf rulers wish to admit.
That could count for more with Gulf rulers finding it increasingly difficult to provide public goods and services, among which first and foremost jobs, as a result of the global economic crisis and the collapse of oil prices.
Author's note: This story was first published in Inside Arabia
China's Revolution in Military Affairs with Chinese Characteristics
China's political leadership had ascribed the first two decades of the 21st century as a "period of strategic opportunity." After considerable and due evaluation of the prevailing international conditions, China's politburo determined that the weather was conducive to conduct domestic development and expand Beijing's "comprehensive national power," a term that embodies all components of state power in addition to economic capacity, military prowess, and diplomacy. The Chinese Communist Party (CCP), had engineered a successful model to utilise the paradigm of national power to cater to Beijing's overarching strategic aspirations, as well as to guarantee the protection of the CCP's control in the state while ensuring domestic political stability.
Besides, the CCP also envisaged a positive sustainable trajectory for its economic development and postulated a comprehensive plan for the defence of its national security, with the purpose of expanding globally its national status as a great power. In contrast, there was considerable reservation regarding the success of this ambitious drive within the academic community in China, questioning Beijing's capabilities to sustain the "period of strategic opportunity" during the two decades. However, the Chinese authorities in their defence pointed out the urgent need for achieving the strategic objectives, to claim the global hegemonic status. The call for an immediate rehaul of its National Defence edifice, is also the result of the constant dynamic changes in the international security structure. Rising hegemonism, power politics, and regular regional conflicts and wars have also undermined the global security order. In view of the growing global strategic competition, China is attempting to expedite its modernisation drive to achieve its twenty-year plan, with utmost focus on innovation, science & technology.
Beijing's politico-strategic community has often reiterated the importance of achieving two critical goals of economic and military landmarks by the year 2020. The first goal is meant to oversee the inclusion of a successful model of an economic structure to help sustain the growth and improve the quality of life of its people while ensuring a socio-economic stability in the state, while the second goal is intended to rehaul the national defence and armed forces through the process of mechanisation and the inclusion of "informatisation" warfare in view of enhancing its "overall strategic capabilities". These military initiatives are intended to spur the Chinese military in acquiring the capacity and strength to win potential regional conflicts, to safeguard the Sea Lines of Communication (SLOCs), to defend territorial claims in the East China Sea and the South China Sea and to protect its territorial sovereignty on the western borders.
Through multiple official press statements, prominent Chinese leaders have accentuated the imperative for a military modernisation in the 21st century, presuming Beijing aspires to gain the great power status. These statements also endorse Beijing's view that a modern military is an imperative form of deterrence against enemies and prevailing threats to Chinese interests, globally. The Chinese leadership has further articulated and justified the ongoing military modernisation programme in the Chinese defence white paper of 2019, by stating that China's strong military is a force for ensuring "world peace and stability," while assuring a "comprehensive, cooperative and sustainable security by upholding justice while pursuing shared interests" with its various stakeholders. To commensurate with what was earlier said, Chinese Premier Li Keqiang stated, "We will stick to Chinese path in strengthening our armed forces, advance all aspects of military training, war preparedness and firmly and resolvedly safeguard national sovereignty, security and development interests." In the background of all the rhetoric concerning the modernisation, one thing is certain, Beijing has systematically induced and justified the obligation for the military modernisation not only to its people but also to the global audience, by depicting a political idealist narrative.
Elements of the Modernisation Program
In the last 20 years, Beijing, in a comprehensive effort to bolster its military power, has undertaken the modernisation and upgradation programme of its services. The rationale for such an initiative accounts for achieving multiple objectives in a single stroke, such as, attaining the status of a world power, accruing of "hard" power through military reformation, harnessing and protecting the state's interests of "soft" power components of a growing economy, and enhancing diplomatic and cultural ties. Time and again, Beijing has preferred the use of hard power to protect and project its regional interests, settle its territorial claims in the South China Sea and its border disputes along the North East border with India, and also to safeguard the SLOCs which are instrumental for its energy supplies and maritime commerce.
Since the currency of military power has been identified as the primary instrument to protect, project and resolve its national interests, the Chinese leadership has initiated the revamping of its military structure by transforming it into a leaner, robust, technologically advanced force, while increasing its naval capabilities in order to serve its core national strategy. As part of this initiative, China had retired 300,000 troops in a single year in 2018, to improve the quality of recruitment by inducting elite technocrats in the ranks. Parallelly, China wants to upscale its capacities for the Military Operations Other Than War (MOOTW), with the aim of maintaining its growing global interests, by engaging and participating actively in activities such as peacekeeping missions, humanitarian assistance and disaster relief operations, anti-piracy operations and play the constabulary role of securing and maintaining the global passages. The agenda behind China's modernisation programme is the creation of a war machine that not only challenges the presence of the American might in the Indo-Pacific region, but which also establishes itself as the sole hegemon in the region.
Additionally, China's defence programme is aimed at constructing a technologically advanced force, adequately capable of engaging and winning "limited local wars under conditions of 'informatisation'."
In such a scenario, the nature of battle would be short, intense and decisive, complimented by elements of speed, agility and precision of long-range assaults, a synchronized deployment of joint operations by air, land, sea, space, and electromagnetic space (a five-dimensional warfare) which will be assisted by the state-of-art munition systems. To achieve victory in the shortest span of time without any attrition to the troops, the doctrine underscores the importance of three tactical elements of pre-emption, surprise, and shock value, since these elements are critical in defining the outcome of any conflict at its earliest stage. As a result, the Chinese modernisation programme is restructuring and adapting itself on the basis of agility, flexibility, power projection, accuracy of precision-strikes. Furthermore, it is striving towards achieving a smooth functioning of joint operations to ensure effectiveness on the battlefield which in turn will result in a comprehensive victory in the shortest time with minimum casualty.
Beijing has initiated the march to transform the PLA into a lean and mean technologically oriented force while paving way for "informatisation" warfare. This domain of warfare consists of capabilities that are tantamount to C4ISR and are considered quintessential for operational effectiveness on battlefields. In order to build this kind of techno-electronic warfare system, it is a prerequisite to integrate multiple high-end electronic and technological compounds such as the control of the electromagnetic spectrum through an integrated network electronic warfare grid while also, utilising technological advances in the field of microelectronics, sensors, propulsion, stealth technology, and other special materials. The integration of all these various components have helped arm the PLA with nuclear weapons and facilities, precision-strike weapons, including ballistic, anti-ship and cruise missiles, stealth technology and an "integrated network centric warfare" system.
With the advent of the concept of "informatisation" warfare, the Chinese military has moved from being a platform-centric to a network-centric force, where the PLA is principally dependent on the coordination of network linkages between platforms, which stands in dire contrast to the mandates of individual platforms themselves. Observing a quantum leap in the sphere of warfare strategy and in its military arsenal, the PLA has similarly witnessed a revolution at the operational level, switching from simple joint operations to a more dynamic and complex form of an Integrated Joint Operations (IJO). Formerly, joint operations were when two services operated together in any given environment, while one typically played the supporting role for the other, leading to very little coordination and integration in the command and control structure between the two services. However, with the inception of "informatisation" warfare and the induction of the IJO, the PLA has been provided with more flexibility and mobility pertaining to multi-service operations, which include non-PLA forces such as the reserved forces of the paramilitary and the local police force in certain measures.
In order to successfully operationalise the IJO system, the PLA is been tasked with the challenge of formulating a new kind of command and control structure that enables a seamless exchange of information between the three services and aids in multilevel synchronization in the decision-making process on real-time basis, during live operations. Lack of coordination between the military services has stymied the successful implementation of the IJO.
Other dimensions of technological warfare in the modernisation programme include the development of cyber and outer-space security. In the era of science and technology, cyberspace is an essential domain that needs to be controlled. It is not only a repository of data and information but also plays a vital role in building national security, economic and social growth, and development. The Chinese military has focussed its attention on its cyber security cell and has built cyber defence capabilities to rival other technologically superior countries, aiming to establish itself as the fore runner. A cyber division has been operationalised to detect and counter all foreign network intruders. The role of this organisation is to guarantee the safety of cyber data and information and asseverate sovereignty in the cyber realm.
The other key focus is on the development of the outer-space programme which Beijing perceives as a crucial domain of strategic international competition. Beijing has undertaken several international space cooperation and programmes and has initiated the development of space specific technologies and capabilities with the interest of providing strategic assistance for national and social development. It is also engaged in rendering advanced integrated space-based information resources, enhancing space situation awareness, protecting space assets, while also working to ensure free movement in the outer space.
China's military is gearing towards the optimisation of its arsenal composition, by inducting the state of art machinery. Obsolete hardware and equipment are being decommissioned paving way for high- tech weaponry. At the same time, it is fiercely working towards the successful formation of a network centric warfare system, where it can shape an efficient battle environment for smoother interoperability between different services. Complying with the era of information, science and technology, China is working unceasingly to build a military that is harnessed and powered by information and technology, in order to create a military unlike any other in the world.
Conclusion
China's fundamental perception of modern warfare transmuted after the debacle of the first Gulf War in 1992, where America displayed conspicuous military superiority and operational efficiency over their adversary through the use of technology, to conduct clinical strikes on the battle-field with minimum loss of life. Having witnessed a phenomenal exhibition of the use of military technology in a theatre of war, China recognised the significance and the indispensability of the use of technology in modern warfare and thus initiated the modernisation programme of its armed forces. Instead of engaging in protracted wars, local wars were preferred wherein, "quick battles to force quick resolution".
Taking queue from "informatisation" warfare as the kernel of the modernisation programme, the PLA has pressed for a "Revolution in Military Affairs" with typical "Chinese characteristics". It has scientifically and systematically formulated the strategic plans for its national defence and armed forces and put it into motion in 2010, while also framing a comprehensive strategy to help develop its logistics support for the development of its arms and services corps. According to its twenty-year plan, China has sought to complete the mechanisation process of its forces and has desired to make significant progress in innovation and technology to strengthen its information and communication command structure by 2020.
However, regarding the mechanisation process, the PLA "has yet to complete the task of mechanisation and is in urgent need of improving its informatisation." Since it is unable to keep abreast with the rate of technological development, it is falling behind schedule. China's latest defence white paper 2019, clearly outlines certain key elements of the modernisation programme which require immediate attention and application in the military domain, and those include, artificial intelligence, quantum information, cloud computing and the operationalisation of cutting edge-technologies. Driven by the need to "develop an intelligent military", the PLA has transformed its "quantity-and-scale model military into a quality and efficient one" that is "science and technologically-intense".
Furthermore, the PLA regards the use of innovation and information as key ingredients to the success of future combats, while assuring an asymmetric engagement. As China's rivalry with America and its neighbouring countries keeps intensifying, it will be interesting to observe the manner in which China will tackle its modernisation challenges and technological shortcomings in the coming decades, in order to challenge the American military might and to displace their global hegemonic status.