Revolutionizing the military education
War amongst people is not a better paradigm than interstate industrial war, it is simply different – and understanding difference, and accepting it, must become a central part of our away ahead. (SMITH, 2008, p. 374)
1. Introduction
The military post-modern era has brought, according to Moskos et al. (2000), new threats and challenges to the most relevant Armed Forces, mainly after the Cold War.
In the military, post-modernism refers to the new operational scenario framed by the Revolution in Military Affairs (MOSKOS, WILLIAMS, SEGAL, 2000), which is based upon technical and sociocultural changes that have been confronting military organizations today. Thus, amongst the main elements that characterize the Revolution in Military Affairs are the development and use of technical and technological means; interaction between civilians and military personnel; change of the missions from conventional combat operation to humanitarian missions with low intensity; multilateral actions under the auspices of international organisms; and internationalism of military forces. All these facts have been proving that the tendency of war has really changed, as General Rupert Smith has pointed out recently. (2008)
This study focuses on sociocultural changes required by this new operational context, emphasizing the role of education and training of military personnel in order to better benefit from technical and technological means. It also highlights that if influence of technology on tactics, operations, doctrine, planning, equipment and training of military formations is often to be considered dependant on financial possibilities, opportunity costs of developments and acquisitions; on the other hand, the impacts of technology on these issues are also dependent on investments in military education to develop and appropriately use technology and technical means to deploy in post-modern scenarios.
In developed countries, technological advances are based on educational systems that allow the transference of new studies and researches, products, information systems and knowledge into social, cultural, economical and scientific development. On the contrary, countries that choose not to face the challenges imposed by education are still under technological threat, dependency and decisions. China and India had chosen to invest in education and the positive results were already reported by the Central Intelligence Agency (2006), proving the relevance of such investment in either civil or military settings.
One possible way to provide educational opportunities for under-developing nations to face the challenges and fill in their educational gaps is to promote partnerships between civil and military Higher Educational Institutions (HEI). This initiative fosters the development of projects and stimulates each other towards implementing sociocultural and technological advances that serve civilian as well as military purposes.
In Brazilian army this initiative had been already taken, thus civil and military HEI have been working on academic projects which aim to bring up civilians to discuss National Defence and Security with military personnel through official partnerships already established between Brazilian Ministry of Defence and Ministry of Education (BRASIL, 2005).
To face this challenge, the Brazilian army Command and General Staff College has just created an Institute named Instituto Meira Mattos (IMM), which will gather civil and military academicians willing to taking a post-graduate course on National Defence, therefore promoting academic partnerships to enrich and strengthen the debates on National Defence and Security within Brazilian society.
Since the need to establish these partnerships is already implemented, it is time to think about theoretical and methodological educational policies and practices to underpin these initiatives. In this direction, the framework of multiculturalism (MCLAREN, 1997; 2000) in military educational settings should be considered to support post-modern environments in which soldiers operate today, mainly because as General James N. Mattis1 had noticed "we have to diminish the idea that technology is going to change warfare. [because] War is primarily a human endeavor." (MATTIS apud BORUM, 2012, p. 35) Thus, human terrain and its sociocultural dimensions should be deeply considered in military educational arena to provide the development and better use of technical and technological means and their influence on tactics, operations and doctrine,
Curricular policies and practices as well as technology rely on cultural, political and conservative contexts, especially in military settings where decisions will directly influence on tactics, operations, doctrine and on individuals. Therefore, to convince high commanders of the need to implement sociocultural changes in military education has been a challenge for the organization to overcome, as pointed out in an interview I had with a Dutch soldier.
It has not always been easy to convince the military (from general to rank-and-file) of the need to include cultural training in the military curriculum. But after several military operations abroad (from 1992 onwards: Bosnia, Kosovo, Kampuchea, Ethiopia-Eritrea, Iraq and Afghanistan) the message is now well-understood. (2009)
Guided by the theoretical framework of multiculturalism (MCLAREN, 1997; 2000) and peace studies (GALTUNG, 1990), the present study emerged from my doctoral thesis (COSTA, 2009) and was guided by a qualitative research (DENZIN & LINCOLN, 2000) I had recently conducted.
This research relies on a case study developed at Brazilian Peacekeeping Operations Training Center (CI Op Paz), which was recently evolved into Peacekeeping Operations Joint Center (CCOPAB),2 proving that the nature and demands of the missions today have required more enlarged educational perspectives. To accomplish this research a documental and discursive analysis was done, mainly interviews held with soldiers who deployed in different peacekeeping missions as well as the speeches of the actors who are in charge of their training.
The study had proved it is a need to (re)think the extent to which Brazilian army is preparing their human resources to face the sociocultural challenges for deploying in post-modern scenarios (COSTA & CANEN, 2008), chiefly military personnel prepared at CCOPAB, due to the multidimensional and multicultural demands of peace missions today.
As a result, this study sought to guide decision makers towards solving the opposing tension between invention and innovation in military education and training, pointing out the most appropriate educational practices to support soldiers to deal with the sociocultural challenges and demands required by the Revolution in Military Affairs.
In fact, Lastro & Cassiolato (2003) had highlighted that "[…] more serious than not having access to new technologies and information is not to have enough knowledge to use them." (p. 12). However, the research problem I carry out is that what if we have full access to knowledge and information, technologies and technical means, but do not deeply consider that
[…] understanding the human dimension of a conflict is critically important. There is much more to the human dimension than knowing an adversary's culture. Even a deep grasp of culture and social dynamics is not sufficient to win a war (though a deficient understanding may be enough to lose one). (BORUM, R., 2011, p. 36, our marks)
In broader educational terms, I argue it is also a need to consider that the lack of access to new information and technology for underdeveloping countries would increase the actual inequalities between developed and emerging countries and contributes even more to separate these countries in terms of technology and information (AROCENA & SUTZ, 2003), chiefly now when instant, surgical and segregated wars have been considered a privilege of technologically and economically dominant nations. (CASTELLS, 1999)
In this direction, it is desirable to any national educational strategy seeking to minimizing social exclusion to promote education (either civil or military), towards providing opportunities to learn, select and use appropriately not only information but technology, as well as enlarging students' perceptions on human sociocultural dimensions. The partnerships between civil and military Higher Educational Institutions that have been promoted by Brazilian Ministry of Defense and Ministry of Education is an example of a fruitful avenue that may lead to minimize educational gaps in terms of technology, advances and transference as well as in terms of developing the better competences to provide their use in new operational scenarios.
2. Multiculturalism: A Methodological and Theoretical Approach for Military Education
As already mentioned, a qualitative research investigation directed our methodological path (DENZIN & LINCOLN, 2000), through the undertaking of a case study, which relies on interviews and documental analyses. Interviews were held with military personnel who had experienced being in peacekeeping operations to know their perceptions acting within multidimensional/multicultural scenarios as well as those in charge of their training. This strategy of inquiry is especially relevant to research in educational fields because it allows acknowledging actors' and agents' different perspectives and voices. On the other hand, documental analysis provides information to the extent to which a Brazilian military educational institution that prepares troops for peacekeeping operations has taken into account their sociocultural/multicultural needs, other than operational ones. This analysis has been undertaken so as to gauge how far the curriculum has been (or has not been) imbued with a multicultural direction.
That is arguably relevant due to the constant interaction of those troops with different nationalities, cultures, values and languages during military missions. As a result, it becomes important to draw special attention upon strategies and policies adopted to govern or manage the problems of culturally plural societies. In this case, educational strategies and policies for soldiers training to deploy in multicultural scenarios, aggravated by ethnical, religious, cultural conflicts and threats imposed upon those which are not technologically and economically dominant (CASTELLS, 1999).
This study was guided by McLaren's perspective (2000) towards critical multiculturalism (more recently referred to as post-colonial/revolutionary multiculturalism or emancipatory multiculturalism), which promotes concern about the danger of cultural homogenization in educational policies and practices, seeking to explore curricular and evaluative strategies which challenge ethnocentrism and prejudices. This way, multiculturalism is understood as minorities' responses to cultural homogenization.
The theoretical distinction between the terms multicultural and multiculturalism according to Hall (2000) is also considered in this study since it conceives that
[…] multi-cultural is used adjectivally. It describes the social characteristics and problems of governance posed by any society in which different cultural communities live together and attempt to build a common life while retaining something of their 'original' identity. By contrast, 'multiculturalism' is substantive. It references the strategies and policies adopted to govern or manage the problems of diversity and multiplicity which multi-cultural societies throw up. It is usually used in the singular, signifying the distinctive philosophy or doctrine which underpins multi-cultural strategies. 'Multi-cultural,' however, is by definition plural. (p. 209-210)
The multicultural approach adopted here underpins Castell's interpretation of globalization which pinpoints that instead of developing efforts and results towards science and technology, globalization; on the contrary, has developed a national concentration of these activities which has been shared between those countries technologically advanced (CASTELL, 1999).
In this direction, education plays a special role, chiefly because as Castell (op. cit.) points out, we have witnessed the effects of globalization which has deeply increased sociocultural and economical differences amongst countries and regions in place of minimizing them. Lastros & Cassiolato (2003) also throw lights on the need to invest in education, since they pinpoint the role of innovation and its impact on technical, institutional and social dimensions as a survival and competitive organizational strategy. However, these authors highlight that the process of innovation requires knowledge and ability to learn, incorporate and use it.
At this point, I argue a Revolution in Military Education (our mark) is also required since the Revolution in Military Affairs has not deeply considered and highlighted it yet; otherwise, military organizations will run the risk of being dependant on financial possibilities and opportunity costs of developments and acquisitions as well as on the evaluation of the extent to which new or modern pedagogical practices are innovative or inventive to accomplish contemporary military training. Therefore, military specialization to develop and use technology and technical means should be nurtured as well as military pedagogical and curricular policies / practices to confront the challenges imposed by new contexts.
In this horizon, educational practices should be especially developed to offer military personnel opportunities to rehearse political and intellectual competences, which are considered to be the main challenges imposed upon education since the end of the XX Century. (LIBANEO, 2001)
Align with this context, the commander of Brazilian army's general guidelines for 2011-2014 period (BRASIL, 2011), stressed the competences and skills expected from Brazilian soldiers, such as:
(…) to implement educational competences to contextualize the teaching in order to link knowledge and technologies to decisions and performances in a variety of situations (..) to create courses for civilians at the staff college (…) to enlarge the exchange with civil academia. (BRASIL, 2011, p. 19)
With the release of these guidelines together with Brazilian National Defense Policy (2005) and Brazilian National Defense Strategy (2008), key words such as integration of Brazilian army with the nation, interaction with civil academic community and interoperability between the Armed Forces have been discussed in military educational settings and some relevant initiatives have been taken to attend these needs.
As a result, the exchange between civil and military Higher Educational Institutions should be nurtured to integrate military schools and training centers, seeking to provide sociocultural competences and skills to better equip military formations in the 21st Century.
To prove this need some excerpts from a documental analysis of a military curriculum from Brazilian Peacekeeping Operations Joint Center and interviews held with military personnel directly involved with peacekeeping missions will be presented.
2.1. Brazilian Peacekeeping Operations Joint Center: multicultural oriented concerns in the subject plan
The Brazilian Peacekeeping Operations Joint Center develops different courses for military personnel. Within the limits of this article, the focus will be on the preparation of soldiers, mainly troops, staff officers and military observers. The first ones because they represent a group that is always in touch with local population in a tense and stressing context, allowing us to witness their cultural difficulties and opportunities that arose in those situations. The other groups were chosen due to the fact that the real 'weapon' they carry in peacekeeping missions is their ability to strategically manage, negotiate and otherwise nonviolently respond to conflicts.
Those groups of soldiers need preparation for dealing with the multicultural dimensions of their missions, with all associated implications, having arguably to particularly acquire multicultural competencies that allow them to manage conflicts in a peaceful perspective.
The study realized that the curriculum of the referred Center is mostly operational in essence.
It is operational. Not only operational, as I told you, the focus on combat operations was higher, straight on combat operations, because we realized the troop should be prepared to the worst situation. Now it has changed. We are aware that the situation may suddenly spoil the personnel have to have these tools […]. (interview held with the Head of the Doctrine Division of CCOPAB, 10 mar. 2008)
However, some parts of it do mention multicultural concerns. Below there are some excerpts of the curriculum that evidence some of the discourses presented in the documentation. In fact, the course has specific purposes, in which culturally oriented sensitivities emerge, such as:
describe the importance of cooperation and integration of components in a mission; understanding the relationships and roles of the different components; recognizing the consequences of inappropriate actions to the rules / standards of conduct; recognizing the importance of different cultural events in the peace operations; understanding the various cultural contexts; develop skills for working in multicultural environments; identify the principles of civil-military coordination; indicate the skills of communication and negotiation; identify how to develop the relationship with the press in the Missions of Peace; identify the impact that exists in their respective roles [men and women] to building peace; describe how to handle tense domestic situations amongst the team members in a multicultural and multinational environment; raise awareness of the situations that can happen when individuals from different cultural and political environments live for long periods together; explain the main concepts related to the multicultural environment; describe and explain the main concepts of loyalty and respect in the team's place; use appropriate language according to various situations. (CCOPAB's subject plan, 2009)
In order to develop the curriculum, the Department of Peace Keeping Operations (DPKO) provides Standard Generic Training Modules (SGTM)3 to all Centers in the world in charge of soldiers' preparation to peace operations and these are the modules that have been presented during the course under study. Due to the limits of this article, we will focus only on the subject plan; however, in previous work (COSTA & CANEN, 2008) we had also analyzed the intentions expressed in the following ones, due to their intimate connection to our research theme: SGTM 5 (about the code of conduct), and SGTM 11 (about communication and negotiation). SGTM 5 deals with the "Attitudes and Behaviors of the United Nations Peacekeepers" and is further divided into the following sub-modules: 5A- 'Code of Conduct, 5 B- 'Cultural Awareness', 5C- 'Gender & Peacekeeping' and 5D- 'Child Protection'.
Some of the curriculum topics of those modules seem to be clearly underlied by multicultural perspectives more aligned to a folkloric approach, valuing cultural diversity, but silencing cultural conflicts and prejudices, as expected in more critical, post-colonial multicultural perspectives. (MCLAREN, 2000; HALL, 2003; 2004)
Indeed, as could be noted in the documentation, some of the objectives clearly point to a multicultural awareness, emphasizing the need to understand cultural diversity in order to act in culturally disparate situations which touches on a broad multicultural perspective (MCLAREN, 1997; HALL, 2003). However, it does not seem to explicitly incorporate the discussions and concepts related to multiculturalism embedded by tensions present in critical, post-colonial and post-modernized perspectives, drawing upon an understanding of identity as an historic, social and cultural construction in contrast to an intrinsic character to be revealed. (MCLAREN, 2000)
It seems to be clear from the above excerpts that issues such as communication and negotiation, understanding of different cultures and languages, as well as a perspective of empathy towards 'the other' are present, indicating multicultural sensibilities (CANEN & COSTA, 2007; CANEN & CANEN, 2011). However, a more explicit and concrete mention of multicultural would be likely to contribute to a better understanding and incorporation of these instructions, arguably enriching and strengthening the preparation of the military agents for peacekeeping missions as well as other operational missions.
By the above illustration, we can infer that the curriculum of CCOPAB has the potential for a multicultural training for soldiers; however, those excerpts seem to convey the idea that the curriculum touches on more abstract multicultural terms, even though at some points prejudices and discriminations are mentioned.
At least, at the level of intentions, the curriculum points out the importance of cultural issues in an era marked by the expansion and the complex nature of modern peace operations. It reminds its readers that peacekeepers represent the United Nations and their own countries; therefore, a positive or negative attitude will impact directly on the mission success.
2.2. Brazilian Peacekeeping Operations Joint Center (CCOPAB): multicultural potential and limits in soldiers' perspectives
The importance of mediation in conflict resolution is strictly connected to a multicultural attitude towards those perceived as different, highlighting the straight imbrications of multiculturalism. Bearing that in mind, we have also analyzed how the curriculum of the CCOPAB has been mediated by those who were targeted by it. We have therefore tried to glean the sense made of that preparation by Brazilian military personnel who had experienced different peace missions, including the following ones: the United Nations Stabilization Mission in Haiti (MINUSTAH); the United Nations Angola Verification Mission (UNAVEM III); and the United Nations Protection Force (UNPROFOR), in Bosnia-Herzegovina. Interviews held with those subjects were instrumental in conveying their feelings, needs and challenges. It is important to note that the interviewees included soldiers, who carry out given orders, up to generals and commanding staff, in the political and strategic planning of the missions. For ethical reasons, their names were omitted in this narrative.
In the limits of the present paper, some of the answers provided by the interviewees should give a glimpse of their ideas concerning the extent to which they felt the curriculum of CCOPAB in the Brazilian Army helped them feel prepared to act in disparate cultural contexts. Initially, most of them seemed to believe in the natural "knack" of Brazilian military agents towards understanding cultural diversity and effectively dealing with it (COSTA & CANEN, 2008), regardless of multicultural education:
[…] Brazilian people have always been a little bit extroverted […] it's not the characteristic of other people […] they are more serious people […], they are closed up […] This question of maintaining security is a positive aspect, but it is a bigger issue that includes Brazil as a whole […]. However, smaller actions such as social-civilian activities, contact with the people, day-by-day constant talking, helps to make them [the host country] feel Brazil as a friend country that is there [in Haiti] to help. (soldier 1, from MINUSTAH).
Others; however, felt the need to express their feelings as related to the curriculum of the Center in terms of the extent to which they felt some aspects could be worked out more intensely for a multicultural perspective:
I think it would have been interesting if we had worked with those concepts [of respect, for instance] right away in the course, independently of the peace mission […]. We should have known the reality [cultural one] we would have to face, and that really would have made things easier […]. If one can make this preparation [cultural one] […], it would be excellent. (soldier 1, from MINUSTAH)
As shown by the above excerpts, it seems that despite having developed their own strategies to deal with cultural differences, the military personnel interviewed have expressed their feelings about the relevancy of being adequately be prepared to act in operations where they are exposed to cultural plurality in their daily routines. The above data seem to point out that a more structured preparation could boost their efficiency in dealing with cultural plurality, and could represent an asset to the Brazilian Army curriculum development. Even though some of the topics the interviewees pointed as lacking in their preparation were present in the curriculum objectives, as briefly discussed in the previous section, it seems to be clear they were not highlighted in curriculum practices and mediations.
This seems to be understood by the subjects of the study, as plainly expressed in the following excerpts:
[…] to listen is very difficult […]. If everybody learns to listen, there won't be struggles, but we, in general, do not know to listen […]. It's country "a" wishing to impose itself on country "b", country "c" imposing itself on country "d", and so on […]. I think the idea that must underlie [our preparation] is exactly to accept the differences […]. (soldier 1, from MINUSTAH)
[…] I think the Army should develop a programme towards reinforcing this conception [respect and acceptance towards the different] […] not everybody has this experience of respecting another culture. In some ways, we could also integrate people's cultural backgrounds to the scientific, more organized, more directed knowledge. If we adjust these two factors, we can improve our performance in order to have the soldiers doing it consciously rather than unconsciously. (soldier 8, from MINUSTAH)
Other testimonies of soldiers about the curriculum can be important at this point:
There is a 50 minute instruction. It is mainly theoretical: do like that, culture is this, it is that […]. There aren't practical exercises […]. There should be someone from another culture who could be there for a programme […]. What happened was a 50 minute theoretical instruction about this [cultural issue] (soldier 1, from MINUTASH).
I think soldiers should have been advised on the following lines: you are going to a mission where there are problems which you will not solve as you are used to, but you will have to solve them, even by not really solving them […] (soldier 4 from MINUSTAH)
[…] I think we should have had a more complete study: we should have studied the culture of the country where we have to act, the culture of the political parties there, we should know deeply the history of the conflict, all regional problems […]. All that cultural part should have been known. (soldier 7, of UNAVEM III)
It would have been interesting […] to talk to the trainees exactly what they are bound to face, in terms of challenges and cultural aspects…surely there are many aspects that won't be the same among the countries, but those pieces of information are important in order for us not to have a cultural shock. (soldier 5, from MINUSTAH)
We can also, in some way, join what the person has in his/her cultural background with knowledge. I mean scientific knowledge, more organized, more directed. If we adjust these two factors, we can improve this performance so the person does it consciously, not unconsciously. (soldier 1, from MINUSTAH)
As can be noted, even though the soldiers recognize the relevance of the techniques and the training received, they seem to wish that the curriculum should emphasize more the multicultural dimensions in a more concrete way. However, that seems to be on the way of improvement, as it was explained to me by the actual main mediator of the curriculum development in the referred Center, in a recent visit. In fact, the following excerpts should be useful in providing an illustration of that progress, in terms of curriculum development, as explained by its main mediating actor:
We have come to the conclusion that […] the soldier is not the only component: there also are the civilians, who are in the day-to-day peace keeping operation, who face the routines, the difficulty of the use of foreign language, and a lot of other things. […] So, during the training, we set up 04 (four) concurrent fiction case incidents in which we took civilian students from the International Relations Course of a University in Sao Paulo, as well as journalists from another one […]. In those simulated situations, when a soldier made a mistake, or took the wrong decision, got "shot" or "killed" the commander, the journalist was there to show the news, the international relations person to report and analyse, and, this way, all the wheel moved […]. The exercise became smart. That made a very big change and, from there, with other troops, we worked the same way […]. When you get the soldier to be the "actor", even without wearing his uniform, if I put him/her in front of a colonel, he/she has never seen in his/her life, he/she will make a mistake…but together with journalists, he/she will become coerced to question, even because the profile of the journalist is completely different. (…). All of our exercise is in the street, is contextualized […]. I think our ability to interact, of having several players […], should be a competitive advantage of our own, as compared to some of other centers that prepare soldiers to peacekeeping missions […]. The evolution of the curriculum was done inasmuch as things started to become more structured. (interview held with the Head of the Education Division of CCOPAB, 10 mar. 2008)
Some areas, some professionals who are doing research in masters and doctorate courses are researching something that we are interested in (…). If this information get here to us tabulated, done […]. I consider it extremely relevant. […] Suddenly, we are also going to contribute to the study of an academician […] it will let him/her improves his/her research. (interview held with the Head of the Doctrine Division of CCOPAB, 10 mar. 2008)
If it were to include a subject for those who are going to such mission environment, it would be towards the cultural dimension of that country. It makes things much easier […] to emphasize on the cultural history of that country (…) a class, a class period, talking about cultural aspects of that country and giving tips that may be followed by those who are there in mission, to have a really better relationship performance, taking care of cultural aspects, as some training centers outside Brazil already do […] focusing on culture. Point out cultural awareness aspects. Provide a lecture on cultural aspects of the country [referring to the relationship of those in mission with the local population). (interview held with the Head of the Education Division of CCOPAB, 10 May 2012)
The above excerpts seem to point out to a much more integrated, cross-culturally informed curriculum practice, in line with many of the feelings previously expressed by the interviewees as related to the need to be culturally trained to face situations from different perspectives. Another excerpt from the above curriculum mediator also highlights the development of a more culturally informed approach to curriculum development, touching on other markers of identity, such as gender power relations, as can be noted in the following discourse:
Now sexual abuse, gender, and cultural awareness are discussed, towards a more humanitarian approach (…). Haiti has moved from peace enforcement, which had started with the United States, towards our action which has begun with peacekeeping, moving now towards peace-building. The big focus now is on the humanitarian support, how to live with these 'guys' […] hence the idea of the Center is to launch this course, the C3M – operation and civil-military coordination – because it is important that our soldiers begin to understand how to deal with the civilian and the humanitarian agencies." (interview held with the Head of the Education Division of CCOPAB, 10 mar. 2008)
As depicted in the document analysis and interviews, it seems that albeit a concern with cultural issues and their implications for peace operations in the preparation of soldiers is present in the curriculum of the Brazilian Peacekeeping Operations Joint Center (undoubtedly a positive feature of the case study), there is still a need of a more structured, academic and systematic reflection. The fact that our last visits to that Center showed increased sensitivity to multicultural aspects is undoubtedly a very welcome and auspicious feature, the importance of having military agents adequately and competently prepared for acting in multicultural scenarios is a necessity yet.
As shown earlier, Brazilian Peacekeeping Operations Joint Center has been improving its curriculum in a multicultural sense, as briefly illustrated by the excerpts of two high level trainers earlier on in this paper. It seems to be much more aware of the relevance of multicultural issues in the preparation of military agents, which has contributed to the establishment of some partnerships between the referred Center and Higher Educational Institutions (HEI), in order to help with culturally-contextualized activities during pre-deployment. We consider that as a positive step and look forward to the strengthening of stronger partnerships that could take multiculturalism produced in the HEIs on board. That could surely help to promoting transformational educational practices both in military and civilian education contexts, towards a more multicultural and peaceful perspective.
3. Conclusion
The present study focused on sociocultural changes required to prepare soldiers to face the challenges imposed by the Revolution in Military Affairs, pointing out the role of education and training of military personnel in a multicultural approach in order to better benefit from the development of technical and technological means. The study aimed at emphasizing the need to invest in education to develop and appropriately use technology and technical means to deploy in post-modern scenarios.
Based on the collected data, it was noted it is necessary to provide educational opportunities for Brazilian military personnel to face the challenges imposed by the new operational environment. One possible alternative is to promote partnerships between civil and military Higher Educational Institutions (HEI), since it fosters the development of projects and stimulate each other towards implementing sociocultural and technological advances that serve civilian as well as military purposes. Another way evidenced through the interviews held with military personnel was the need to develop a systematized cultural training for depĺoyment of soldiers in multidimensional and multicultural scenarios.
In this direction, it was realized that a Revolution in Military Education (our mark) is already taking place, mainly within Brazilian Process of the Transformation of the Army (BRASIL, 2011), as the guidelines of Brazilian Army Commander had highlighted already. Therefore, it is the intention of this research to re-visit Brazilian Peacekeeping Operations Joint Center in the future. It is to figure out the extent to which its curriculum and the perception of the actors and agents directly involved with the preparation/training for peace missions have expanded towards a multicultural perspective in more engaged critical and post-colonial approaches. As a result, I intend to enlarge this research to operational environments, other than peacekeeping operations, mainly because as Sir Rupert Smith (2008) has highlighted "war amongst people is not a better paradigm than interstate industrial war, it is simply different – and understanding difference, and accepting it, must become a central part of our away ahead." (p. 374)
Kashmir: A Nuclear Flash Point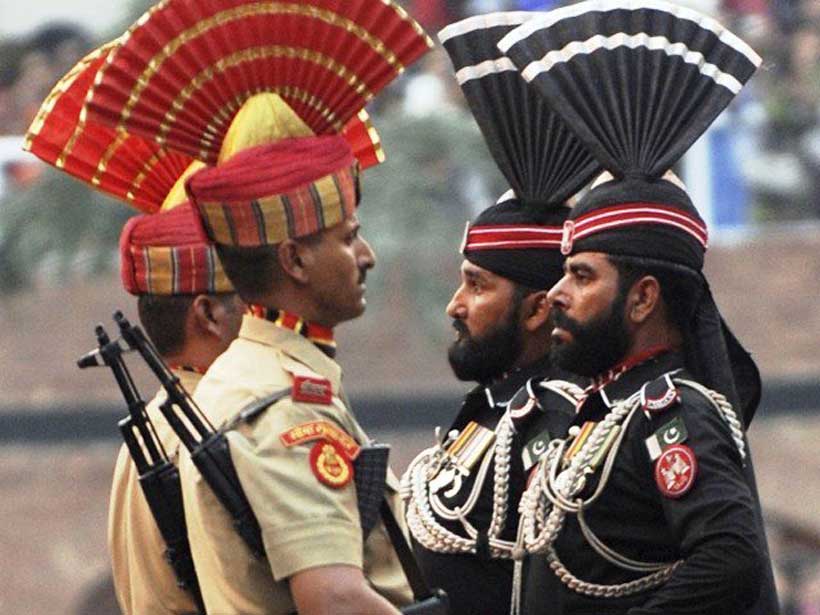 India has challenged the whole world with nuclear war, the Defense Minister announced to review its policy of no first use of nuclear weapons. It is very serious and threatened the "Peace" of not only of this region but with serious global repercussions. India and Pakistan have a history of 4 wars in the last 7 decades. But these wars were different from today when both countries are nuclear powers and keeping enough piles of weapons to destroy each other completely. Under this scenario, Indian Defense Minister's remarks are an irresponsible and direct threat to "Peace".
India staged a drama of "Pulwama" in February 2019 and used this excuse to attack Pakistan. Indian Air Force entered into Pakistan and Dropped Bombs deem inside Pakistan. In spite of the fact, Pakistan possesses the capabilities to retaliate immediately, but observed restrains and patience. Because Pakistan is a peace-loving nation and a responsible state. The visionary leadership of Pakistan understands the consequences of War and smartly averted a full-fledged war. However, two days later, Pakistan demonstrated its strength cautiously and conveyed its strong message that Pakistan loves peace and does not want war, although, having the capacity to respond reciprocity.
Pakistan has been a victim of war for 4 decades in Afghanistan and knows the suffering of war. But has learned a bitter experience and become mature enough to avoid any war.
India has occupied part of Kashmir in 1948 at the time of getting independence from the British. United Nation has passed resolutions on the resolution of Kashmir issue. But India has been delaying and has not implemented any one of UN resolution on Kashmir during the past 7 decades. It is disrespect and humiliation for the UN too.
But the recent Indian move to accede Kashmir unilaterally is a very serious breach of UN and International norms. There is a reaction from almost all over the world. China has condemned Indian move, Russia has opposed, the US has not accepted Indian action, British has criticized, European Parliament has objected, OIC has condemned, various human right Organization and NGOs has rejected the Indian accession. A wide range of protests was witnessed in all major cities of the world, Washington, New York, London, Paris, Brussel, Berlin, Tehran, etc.
Some of the countries care about their economic interests with India, but even the people of these countries are voicing for people of Kashmir. Trust, all nations, and individuals, who care about humanity and value Peace, must stand up to protect the rights of Kashmiri people.
Pakistan extends its full support and stands with any International Organization or platform, any Nation, any Country, any Individual, who stands up for the just cause of Kashmir. It is a principled stand to extend full moral and diplomatic support to Kashmir.
I am scared of Indian desperate behavior, where India is has increased violation of Line-of-Control (LoC), using cluster Bombs, Using Heavy Weapons, Targeting Civilian Population inside Pakistan along the LoC. India has evacuated all foreign tourists and local visitors from Kashmir. Educational Institutions are closed, Media has been stopped from reporting the facts, telephone, mobile and Internet Service has been closed down, Kashmir has been isolated from the rest of the world. One million troops equipped with lethal weapons are controlling 15 million un-armed civilians. Killing, Torturing, Rape, Kidnapping, Arrest and all types of war-crimes are taking place. Draconian Law introduced to shoot at spot any suspect without any legal formalities. Curfew for the last 12 days has made life impossible due to the shortage of food and basic necessities of life. 15 Millions Lives are at stake and at the mercy of the International Community. Indian butchers are ruthless and as a state policy, engaged in genocide.
There are pieces of evidence that India may initiate a war with Pakistan to divert the World-Attention from the deteriorated situation of Kashmir. India may try to hide its war-crimes in Kashmir by engaging Pakistan in a full-scale war. Pakistan Foreign Ministry has issued a statement "The substance and timing of the Indian Defense Minister's statement are highly unfortunate and reflective of India's irresponsible and belligerent behavior. It further exposes the pretense of their No First Use policy, to which we have never accorded any credence. No First use pledge is non-verifiable and cannot be taken at face value, especially when the development of offensive capabilities and force postures belie such claims. Pakistan has always proposed measures relating to nuclear restraint in South Asia and has eschewed measures that are offensive in nature. Pakistan will continue to maintain a credible minimum deterrence posture."
Any misadventure by India may cost a heavy loss to humanity. Its impact may not be limited to Pakistan only but may harm the whole region and the whole world. International Community, must act immediately before it is too late.
China's Defense Policy: Questions and answers
The Office of the State Council of the People's Republic of China has published a paper titled the White Paper "National Defense in New Era". The document is designed to become a response of the Chinese leadership to other countries' fears over the growing military power of the PRC. The paper outlines the main points of China's national defense agenda. They envisage the containment of any external aggression, the safety of the population, social stability, protection of the territorial integrity and the marine and space interests of the PRC.
The White Paper for the first time outlines the priorities of the Chinese army in the new era on the basis of the "four strategic pillars". According to the paper, the Chinese army, acting in accordance with the strategic requirements of national security and development, carries out the assignments set by the Party and the people and provides strategic support for strengthening party leadership and the socialist system and for protecting the sovereignty, unity and territorial integrity of the country. In addition, the army guarantees strategic support to protect the interests of China abroad and contributes to peace and development on the planet.
This document details defense expenditures and their structure. Over the past decades, the PRC has significantly reduced its military spending in proportion to national GDP and the state budget, but has increased its absolute value. In 1979, the country's defense expenditures accounted for 5.43% of the GDP, while in 2017 – 1.26%. At present, China is the world's sixth in the ratio of military budget to GDP (after the United States, Russia, India, Britain and France), while it holds second place in the absolute volume of military expenses.
What triggered most interest is the statement under which the Chinese leadership vows to never be the first to use nuclear weapons whatever the circumstances. Beijing, the document says, has no intentions to participate in the nuclear arms race and will maintain and strengthen its nuclear potential only for ensuring national security. "China calls for a complete ban and destruction of nuclear weapons, is not going to compete with any country in an arms race, and will maintain its nuclear potential at a level appropriate to meet the needs of national security," – the White Paper says.
This provision has caused the greatest number of questions: for one, why, in this case, China refuses to join the Intermediate-Range Nuclear Forces Treaty? What is often mentioned in this regard is that the US President has announced his intention to conclude a large-scale nuclear agreement with Russia and China on arms control. Perhaps, this is possible in the future.
But the important thing is that national defense policy and operational issues of arms control go separate. We remember Barack Obama's speech on nuclear-free world, which he delivered in Prague in 2010 and for which he received the Nobel Peace Prize. But this did not mean and does not mean that the United States is ready to immediately dump nuclear weapons.
Incidentally, in the 2011 White Paper on Defense Issues, China (the only of the globally recognized nuclear powers) was the first to declare non-use of nuclear weapons. As for Beijing's participation in disarmament negotiations, it is determined by the balance of strategic deterrence forces worldwide.
That is why, after D. Trump's statement about the US withdrawal from the Intermediate-Range Nuclear Forces Treaty, China, whose nuclear potential is considerably smaller than that of the US, refused to join the treaty until the two countries' potentials became, if not equal, then at least comparable. Meanwhile, Beijing will welcome participation in the negotiations of other members of the Nuclear Five – Britain and France, as well as unofficial nuclear powers, such as India and Pakistan.
In addition, it is important to separate such issues as reduction of nuclear weapons and their means of delivery, which comprise ballistic missiles, including medium and short- range. The latter, according to the Chinese doctrine, are classified as strategic weapons.
In general, the White Paper gives you a feeling that China will be ready to join the process of control of nuclear weapons and their means of delivery when the time is right and the relevant conditions are in place. This, in Beijing's opinion, meets the interests of national security. And the time to do so may well come in the foreseeable future.
From our partner International Affairs
NATO's "space strategy": What is it all about?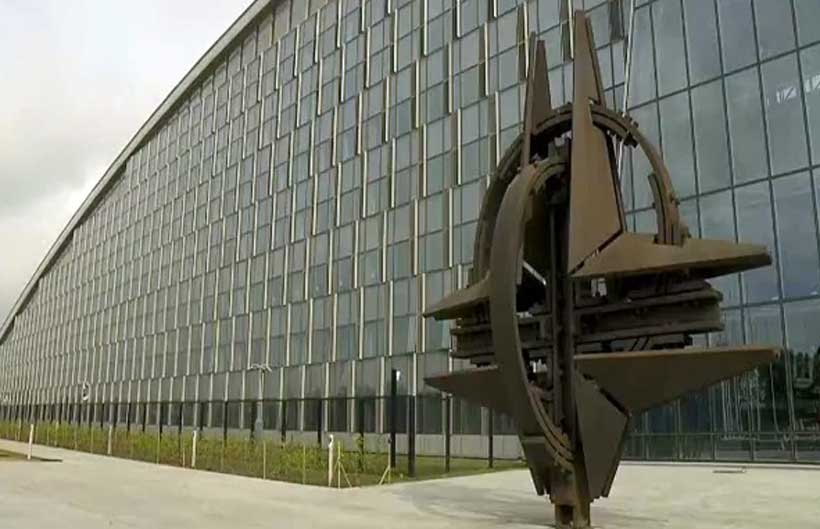 In a Twitter post released in June 2019, NATO Secretary General Jens Stoltenberg said that the North Atlantic Alliance planned to develop its own "space strategy." According to Deutsche Welle, NATO experts are certain that future military conflicts will inevitably affect near-Earth space, "for example, through an attack on satellites of strategic importance or through the use of a weapon in space."
NATO explains the need to "declare space a separate territory for military operations" by the emergence of new threats posed by technological progress. The argumentation is of a standard military-bureaucratic nature: as new technologies keep coming along, "exploring" their potential military application becomes imperative. Moreover, NATO's core members – the United States, France and Britain – clearly go beyond purely theoretical "research" in the field of weaponization of outer space. In December 2019, President Donald Trump issued an order to create the US Space Command with an eye to turning space into a domain of warfare.
Judging by the information available in open sources, it could be safe to assume that in its space warfare plans, the North Atlantic Alliance could move along a path similar to its policy in the field of cyberspace operations. Indeed, in 2016, NATO outlined a common view whereby a cyberattack can, under certain circumstances, be considered a reason for implementing Article 5 of the North Atlantic Treaty, thus activating the principle of collective defense, which is at the very heart of NATO's founding treaty. Computer networks, infrastructure and software were designated as a separate area for developing the tactics and strategy of combat operations on land, on high seas and in the air. A unified coordination center for cyber operations was set up in Mons, Belgium, in October 2018.
However, NATO has not yet been able to agree a cyber security doctrine that would suit all of its members. According to The Economist, plans are apace to do this within the next "year or two." So far, there has been no mention of any joint offensive operations in cyberspace, which are within the exclusive competence of the NATO member states. The Allied Command Transformation, responsible for the development of promising concepts of warfare, will work out a doctrine of cyber operations already within the next few years, although this work has just begun. NATO is thus moving on to the next task even before it has solved any one from the list of "new challenges." According to German media reports, once the planned "space strategy" has been duly implemented, NATO will move on to the allocation of "additional resources," and view "possible space attacks" as "attacks on the ground, in the air, at sea and in cyberspace."
Here NATO may hit several serious snags, the first being President Trump's open distrust of the alliance. Trump has on several occasions expressed his doubts about NATO's value for the United States. During his election campaign he described NATO as "obsolete," and already in office he has repeatedly put in question his commitment to the organization's fundamental collective defense principle. Reports about Trump's desire to pull the United States out of the North Atlantic Alliance started leaking into the media from the very start of his presidency. He openly hinted about his readiness to dramatically downsize US military support for Europe, and even warned that Washington could go it alone" if its European allies failed to "cooperate." In April, Washington did not invite the heads of government of NATO member states to celebrations marking the 70th anniversary of the North Atlantic Alliance in what many Western media outlets described as a sign of the diminished status of NATO.
The past experience of overcoming a similar period of "cooling" in Washington's relations with Europe under President George W. Bush, is prodding the leaders of some European NATO member states to fall into Washington's line. In the field of defense, one of the Trump Administration's priorities was to undermine strategic stability, including by reviving the concept of achieving "decisive superiority" in the militarization of space. Unhappy about the European NATO members' "inadequate" defense spending, President Trump demanded and obtained in 2014 their promise to increase their defense outlays to 2 percent of GDP.
However, only a handful of them have managed to meet this target to date.
Meanwhile, more and more European experts now fear that Washington's desire to decrease its commitment to the existing system of Western alliances could stay on even after Donald Trump has left the White House. Moreover, the political and diplomatic steps taken by the Trump Administration indicate a desire to use NATO to advance US, rather than Western-shared geopolitical interests in Europe. Many Europeans also suspect that Trump's verbal attacks are meant to disguise Washington's true desire to undermine EU unity and geopolitical prospects. As if to justify these suspicions, Washington started openly calling the EU a "weak" and "incapable" union and pitching the idea of a US-adjusted North Atlantic Alliance to replace the new "unifier of Europe." During the 2018 NATO summit, these disagreements boiled over to an extent that in the fall of that same year the French and German leaders called for creating an independent European army.
The Europeans' intention to expand NATO's "zone of responsibility" to space might look like an attempt to meet Washington's demands, though in its own way – to increase spending under the 2% NATO quota not by buying more US-made arms, but by expanding national and continent-wide space programs. After all, many space R&D and technologies have a "dual" potential and can be used for military and civilian purposes alike.
Technology-wise, NATO's space plans face another hurdle, since when it comes to "military" space, the United States is way ahead of all of its allies combined. The US military space budget for this year exceeds $12 billion, with $14 billion requested by the Pentagon for 2020. By contrast, the similar budget of France, which is second among NATO countries in terms of "military" space spending, is a mere 3.6 billion euros for the next five years. By the end of Trump's first year in office, Washington's missile defense policy was "radically revised" with significant spikes in related spending added to the country's defense appropriations list. The US Space Command is in the process of being set up.
On January 17, the United States released the National Missile Defense Review, which prioritizes, among other things, the deployment in the near-Earth orbit of combat lasers capable of shooting down ICBMs. It outlines an essentially global task of covering the entire territories of the United States and its allies that comes in place of the previous goal of ensuring protection against a "limited ballistic missile strike."
The Pentagon is mulling a constellation of small and cheap satellites placed in a low-Earth orbit to track ICBMs at every stage of their flight, as well as "non-kinetic means of influencing space vehicles," speeding up the development and launchings of dual-purpose satellites, and influencing foreign spacecraft under the pretext of dealing with space junk. According to Western and Russian experts, the United States plans to study the possibility of placing in orbit missile or laser interceptors, along with "cluster groups" and anti-missile weapons.
For comparison, France, which is NATO's second biggest space power, doesn't come even close to this. In order to finally keep up with America, Paris recently unveiled a "Space Defense Strategy" with an eye to developing new orbital weapons, creating a "single command" and establishing the armed forces' "direct control over military satellites." When unveiling the Strategy in July, President Emmanuel Macron said: "We will better protect our satellites, including in an active way". Still, the French military's growing interest in space "exploration" does not necessarily mean that it is ready to follow in America's wake. A well-known pragmatist, President Macron has recently been emphasizing the objective need for Europe to offset US influence. In June, Macron spoke in favor of mending fences with Russia.
"Europe, that I believe in… must build new rules of trust and security with Russia, and should not only agree with NATO. It needs to build only between Europe and Russia," Macron stressed.
Finally, NATO has once again been pointing to Moscow's alleged "aggressiveness" to justify its military preparations of the past few years.  However, it is Russia – one of the world's leading space powers that has consistently been opposing attempts to militarize outer space. Russia and China have spent many years promoting a draft treaty that would ban the deployment of weapons in space, and the use of force or the threat of force against space objects. The Russian-Chinese initiative is based on a political commitment not to be the first to place weapons in outer space. As for the United States, it is the main opponent of any international legal initiatives aimed at preventing an arms race in space. On April 1, 2019, it became known that Washington had blocked the final report by a team of UN experts on measures to prevent the deployment of weapons in outer space. Most recently, during a July 26 meeting of the BRICS Foreign Ministers Council, Russia's Foreign Minister, Sergei Lavrov, once again warned Washington not to bring "weapons into outer space, which would lead to a new qualitative turn in the global arms race" .
With the demise of the Cold War, NATO lost the two key elements that had justified its existence, namely "the enemy" and "the mission." During the past thirty years, however, the North Atlantic Alliance has been desperately searching for those past priorities for which its members would have to keep sacrificing a considerable portion of their own interests. Will the new "space" plans be able to keep the alliance alive, or will they become a new confirmation of NATO's chronic problem – the inability to identify the right challenges, priorities and tasks of this day and age?
From our partner International Affairs