The Crimea Model: Will Russia Annex the Northern Region of Kazakhstan?
Ukraine's Crimea Peninsula was unlawfully annexed by referendum arranged by pro-Russian separatists backed by Russia. President Putin denies the annexation was politically motivated and driven by Soviet-reunification desires, but rather driven by the need to protect ethnic Russians in Crimea.
The swift annexation of Crimea has many former Soviet states worrying they might be next. Outside of Ukraine, multiple pro-Russian breakaway republics such as Transdnestr in Moldova, the autonomous regions of Abkhazia and South Ossetia in the Georgian Republic welcome Russian rule to achieve and secure their independence. Kazakhstan is a prime candidate for annexation of its Northern region, where there is a high concentration of ethnic Russians residing.
The situation in Crimea provides for a new international affairs model, the Crimea Model, which serves as a blueprint for Russian political and imperial ambitions in the Former Soviet Union. The Crimea Model is based on the recent events in Crimea, where a larger and more powerful state violates the sovereignty and the territorial integrity of a smaller nation as a result of political motivations, but disguises its actions as being motivated by humanitarian or "protectionist" reasons. As a result, the targeted territory within a country or a full country itself was annexed or given a more autonomous self-determination status favoring Russia. There are multiple mandatory conditions of the Crimea Model: deep historical and social linkages, a triggering political event, a willing population to submit to the annexing country (Russia), and the perception the population's well-being will be improved. There must also be a large ethnic Russian population (relative to) concentrated in one geographic area, Russian-speaking ethnic Russians who are aggressive and nationalistic, perceptions of discrimination among ethnic Russians, a weak government that cannot govern, and poor social conditions. The population that wishes to be controlled and governed by Russia is most likely suffering from a culture and identity crisis, as the population is torn between historic and current social identities.
The Russian policy of protecting Russians abroad is not new. In 1993, then President Boris Yeltsin, proposed that ethnic Russians be granted special status where "national minorities" would be guaranteed full citizenship rights within the new Former Soviet Republics (Erlanger 1993, par. 10). This policy, the Karaganov Doctrine—named after Yeltsin's advisor Sergei Karaganov—allowed Russia to justify intervention in the former Soviet Republics based on poor treatment of ethnic Russians. This was a proposal precipitated by claims of discrimination and the proposal was heavily rejected for concerns about nationalism, expansionism and territorial integrity, chauvinism, and xenophobia (Erlanger 1993, par. 4). Worthy of note, Kazakh President Nazarbayev was quoted at the time as saying that the Kazakhstan Constitution does not allow for violations of Kazakhstan's territorial integrity. During the 1990s, Russia was unable to implement the Karaganov Doctrine due to an unpredictable political and economic situation, but with increased economic growth, a more assertive foreign policy and a cautious West, Russia now can implement this policy and claim exclusive interest in the region again.
The situation in Crimea resulted from a combination of factors separate from the EuroMaidan protests and the ousting of Viktor Yanukovych which allowed Putin to evoke the Karaganov Doctrine. In Crimea, there is a large ethnic Russian and Russian-speaking population; Russian military presence in Sevastopol; increased tensions between the Ukrainians, Crimean Tatars, and ethnic Russians; and poor territorial governance and social problems which made Ukraine vulnerable. Crimea is the only part of Ukraine that has political autonomy, which was granted by the Ukrainian Constitution. Crimea has its own Constitution, Parliament, and its own Prime Minister who is approved by the President of Ukraine. According to a 2001 census, 58% of the two million population of Crimea are ethnic Russian, and 24% are Ukrainians. A December 2008 public poll conducted by Razumkov Center, a Kiev think tank, asked, "With which cultural tradition do you associate yourself?": 55.5% of those polled identified themselves as Russian and 8.3% as Ukrainian (Razumkov Center 2008, chart). In a 2009 study conducted by the same group, 32% of Crimeans did not consider Ukraine to be their home country, 48% would like to change their citizenship mostly to Russian, and 63% would like for Crimea to join Russia (Shapovalova and Jarabik 2009, 3). This could be the result of the Ukrainian government failing to incorporate Crimea "fully into Ukraine's political and social context" (Shapovalova and Jarabik 2009, 4).
Kazakhstan-Russian Relations
Kazakh-Russian relations were not harmonious during the period of 1980-1990 (Kaiser and Chinn 1995, 257). The 1980s were marred by ethnic conflicts and nationalism, discriminatory laws, unequal representation in governing bodies, and Kazakh-based favoritism reversing Russification by "policies and processes [that] have the objective of redefining multinational Kazakhstan into a [singular cultural] Kazakh State" (Kaiser and Chinn 1995, 262, 257, 258). The Kazakh nationalist policy was focused on securing Kazakhstan's independence, the return of Kazakh lands to the Kazakh people, and the establishment of Kazakh religious and language rights (Smagulova 2006, 307). At this time, Russians were still the majority in Kazakhstan, but were also the "political, cultural, and social elite" (Kaiser and Chinn 1995, 306).
Post-Soviet Kazakh-Russian relations were also heavily influenced by the creation of the Commonwealth of Independent States as there was great concern over economic ties and "this period saw concerted efforts to establish a new model for bilateral economic and political co-operation" (Vinokurov 2010, 2). Kazakhstan President Nursultan Nazarbayev was interested in keeping the effects of the Soviet collapse contained and renewing relations with Russia and the Former Soviet Republics to preserve a stable internal political situation, to protect Kazakh interests, and to pursue a balanced foreign policy. Kazakhstan considered itself the "Eurasia bridge" which defined Kazakh relations with Russia and the region, arguably from 1991 until today (Vinokurov 2010, 2). These ideals have been the cornerstone of President Nazarbayev's regional and his "multi-vector" foreign policy.
Between 2009 and 2014, Russia and Kazakhstan developed a closer economic relationship due to an increased focus on energy policy and energy relations. One common theme throughout Kazakh-Russian relations is increased economic integration, with Kazakhstan taking a proactive approach by proposing new initiatives. After 2000, Nazarbayev began a shift towards Russia, most likely due to changes in Russian leadership (when Vladimir Putin became Prime Minister), which was described as more "pragmatic, capable of achieving tangible results, and determined to restore Russia's influence in the post-Soviet space" (Vinokurov 2010, 6). The bilateral relationship branched off into other areas of integration, including political and security-based relationships, which have continued to enhance the bilateral relationship.
Kazakhstan and the Crimea Model
The current situation in Kazakhstan does not meet all of the criteria for the Crimea Model. However, Putin's recent rhetoric and the heightened fear of a possible land grab put Kazakhstan at risk. The main condition of the Crimea Model that places Kazakhstan at risk is Kazakhstan's large ethnic Russian population. Kazakhstan has the largest ethnic Russian population in the Former Soviet Union, 25% of a 17.6 million population. The 1954 'Virgin Lands Campaign' program relocated two million Russian, Ukrainian, and Belarusian persons to Kazakhstan, which caused Kazakhstan's non-Kazakh population to skyrocket (Peyrouse 2008, 2).
After the Soviet Union collapsed, the trend reversed. Russians emigrated out of Kazakhstan because of a declining standard of living, policies of Kazakhization, and a bleak future for Russian youth, poor educational opportunities, and loss of identity with the new Kazakhstan. In 1997, only 20% of Russians in Kazakhstan identified with the new post-Soviet Kazakhstan (Peyrouse 2008, 22). In a 1998 poll, "13.2% of Slavs [stated] that there [were] conscious efforts to support one ethnic group and exclude the other" meaning that Kazakhs were favored (Smagulova 2006, 304).
Kazakhstan lost half a million people during the 1970s (the Virgin Lands Campaign ended) and in the 1980s, "Kazakhstan lost an additional 784,000 people (between 60,000 and 85,000 each year)" and experienced a negative migratory outflow: for every 1,000 that settled, 1,256 left (Peyrouse 2008, 2). Between 1989 and 1999, the Russian population decreased from 6 million to 4.5 million "with an average departure per year of 150,000 individuals" (Peyrouse 2008, 6). In the 1990s, emigrating Russians came from the southern and western areas and these regions lost approximately 35% of their population: Astana lost 24%, Northern Kazakhstan lost 20%, and the Karaganda region lost 19% of its population (Peyrouse 2008, 4). By 2000, "migration from Kazakhstan alone constituted more than 28% of the internal migration in former Soviet territory" (Peyrouse 2008, 2). Currently, Russians have considerable populations in the North Kazakhstan Province (48.5% in 2006), Pavlodar Region (38.26% in 2007), Akmola Region (36.5% Russians in 2009), Kostanay Region (28.6% in 2009), and central Karagandy Region (39.17% in 2010).
Even though Kazakhstan and Russia share a 300 year long history, they do not share deep strategic, military, and cultural historical linkages. The Kazakh-Russian relationship has been based on economics, natural resources, integration, and cooperation, whereas the Russia-Crimea relationship is rooted in war. In Crimea, the Black Sea Fleet is stationed at Sevastopol and gives the Russians naval access to Georgia and Ukraine, as well as the ability to counter the NATO and American presence in the region. Kazakhstan holds more economic value than military value. Russia and Kazakhstan do share Baikonur Cosmodrome which is used to launch Russia's Proton-M rockets. Russia and Kazakhstan shared multiple memberships in regional organizations including the CIS, the Customs Union, the Collective Security Treaty Organization (CSTO), the economic-oriented Shanghai Cooperation Organization (SCO), and the newly formed Eurasian Economic Union (EaEU) to come into force in January 2015. The CSTO and the SCO are to act as a political-military counterweight to the European Union and NATO. The CSTO and SCO organizations have held military exercises to combat terrorism, extremism, separatism better known as the three evils among its member-states.
Russia's desire to maintain a positive relationship with Kazakhstan comes from its wish to be an energy superpower. Russia has repeatedly taken advantage of Kazakhstan to maintain influence over Kazakh energy assets since there is growing competition from China and European entities. The "Kazakh oil is now transported mainly through Russian territory via old Soviet pipelines…as well as via the new [CPC] system [formed in 1992] (Tengiz-Novorossisk)" (Kazantsev 2008, 1085). The pipelines are old, decrepit, could cause environmental problems if they burst, and are costly to repair (Kuniholm 2000, 553). The instability of Russian energy politics and its "energy arrogance" has driven Kazakhstan to seek other energy partners, including "long-term partnerships with major international oil companies…which will enable [Kazakhstan] to exploit [their] natural resources effectively" (Kazantsev 2008, 1086, 1087). Russia has focused on blocking Western access to gas and oil to reduce competition and "in Central Asia, Russia has carried out the task of neutralizing alternatives to pro-Russian projects of integration in the post-Soviet space" (Kazantsev 2008, 1087).
Russian separatist tendencies existed in the past but dissolved due to Kazakhstan's progressive policies of tolerance and inclusiveness. The Kazakh government has made the effort to fully integrate Russians in political and social life. The Russian language is still dominant in Kazakhstan, and is recognized as an official language, but not a national or state language. Kazakhstan annually celebrates Slavic Orthodox Christmas. Russians also enjoy political and linguistic rights as granted by the Kazakh Constitution. There are even symbols of Russian and Kazakh cooperation: a plaque equating Fyodor Dostoevsky (Russian author) and Chokan Valikhanov (a leading Kazakh historian and intellectual) stands in Petropavlovsk, a bi-cultural symbol in Kazakhstan, and a monument honoring the poets Alexander Pushkin and Abai Kunanbaev stands in the city (Kucera 2014, par. 7).
In the past, the process of Kazakhization alienated many Russians which increase Russian resentment. Many groups were interested in annexing Northern Kazakhstan, including Russian nationalists and the Cossacks, and beginning in 1992, the "organizations were denied registration or had their registration revoked for engaging in anti-state or pro-separatist demonstrations" (Kaiser and Chin 1995, 268). Nationalists also formed the "Organization for the Autonomy of Eastern Kazakhstan" (Kaiser and Chin 1995, 267). Viktor Kazimirchuk, the leader of the separatist group "Rus," was convicted by the Kazakhstan Government in 2000; the group wanted Russia to incorporate the border town Oskemen into Russian territory (Pannier and Karabek 2014, par. 5). His efforts were silently supported from Moscow. Kazimirchuk was released in 2006 and in 2007, Kazimirchuk stated that there was discrimination against ethnic Russians and Russian speakers in East Kazakhstan Oblast mirroring rhetoric that led to the annexation of Crimea (Pannier and Karabek 2014, par. 26, par. 28). However, there have been no indications among ordinary Russian citizens that they would like to see Northern Kazakhstan annexed. Seventy percent of ethnic Russians in Petropavlovsk acknowledge that the land does belong to Kazakhs (Kucera 2014, par. 4). No ethnic minority has made serious claims to the Kazakh homeland because they have their own, which tends to be either their ancestral homeland or for ethnic Russians, the Soviet Union itself (Smagulova 2006, 306). Russians in Kazakhstan had political rights and would explain the lack of collective political action or protests by Russian minorities in Kazakhstan.
Adding to Kazakhstan's worries, Russian nationalist and the leader of the LDPR, Vladimir Zhirinovsky, has claimed that Kazakhstan needs to be examined like Ukraine in terms of nationalism. Zhirinovsky supported the annexation of Crimea and seems to entertain the thought of annexing Kazakhstan. In February 2014, Zhirinovsky called for the creation of a "Central Asian Federal Region" with the capital as "Verny" (the former Russian name for Almaty); he made similar remarks in 2005.
The security situation in Kazakhstan remains stable despite the rise of Islamic extremism in Central Asia in recent decades. In response, Central Asia governments have become more repressive which has only aggravated the situation. There are multiple terrorist and extremist groups in Central Asia, such as the Hizb-ut-Tahrir (a pan-Sunni Islamic group), the Islamic Movement of Uzbekistan, Islamic Jihad Union, Soldiers of the Caliphate (Kazakhstan), and China's East Turkestan Islamic Movement (Uyghur-based). There are also several Uyghur separatist groups in Kazakhstan: Kazakhstan Regional Uyghur Organizations, Kazakh Uyghur Unity (Ittipak) Association, and the Uyghurstan Freedom Association (Cheung 2004, 999). There is also the threat from Russia's North Caucasus, the return of radical jihadi fighters from the Middle East conflicts, and external sources of radicalization.
The unexpected death of President Nazarbayev could trigger unrest as Kazakhstan does not have a Presidential secession plan. Nazarbayev, who is currently 73, has no intention of leaving the presidency. According to Kazakh government officials, he is in good health, despite reports of hospitalization and fewer TV appearances. A succession crisis is unlikely, but if "Nazarbayev begins to lose his ability to manage intra-elite competition in the country," which is built on "a broad-based economic [base], with significant capacity, financial resources, and political ambitions," one might occur (Roberts 2012, 2). The dramatic political change could endanger the Russia-Kazakhstan relationship as the new leader might cut Russia out of Kazakhstan's affairs and trigger a more aggressive nationalist movement, which may result in a drastic change in ethnic equality in the Kazakhs' favor provoking a Crimea-like response from Russia.
Another concern is growing Kazakh-based nationalism is backlash against Russian-Kazakh integration represented by anti-Russian integration protests in Kazakhstan. Participants in the April 2014 Anti-Eurasia Forum meeting led by ethnic Kazakhs recognized that Kazakhstan will suffer more since it is the weakest among the three member-states (Anceschi and Sorbello 2014, par. 8).. The Anti-Eurasia Forum called the EaEU the "axis of dictators," and claimed that "Eurasianism is a new form of colonization by Russia" (Anceschi and Sorbello 2014, par. 9).
After the Crimea annexation, the Kazakh government "announced that it intended to introduce laws punishing 'illegal and unconstitutional calls for changes to the territorial integrity of the Republic of Kazakhstan by up to 10 years in prison' " (Kucera 2014, par. 22). Similar to Russian legislation, Kazakhstan has also promised to provide citizenship to Kazakh oralmans (Kazakh for "returnee") outside of Kazakhstan. In March 2014, there was an order that required oralmans to settle in "Akmola, Atyrau, West-Kazakhstan, Kostanay, Pavlodar, North-Kazakhstan, and East-Kazakhstan provinces"; all but Atyrau and Akmola border Russia and the required areas have high ethnic Russian populations (Pannier and Karabek 2014, par. 19-20). There Kazakhstan government has tried to resettle ethnic Kazakhs to restore the ethnic balance in its northern region and to make ethnic Kazakhs a majority.
Russia has attempted to repeat history by again introducing legislation in March 2014 that would grant Russian citizenship to anyone who speaks fluent Russia, "and had once lived, or who had relatives who lived, on the territory of the Soviet Union" (Trilling 2014, par. 1). The legislation would require the new Russian citizens to waive their citizenship of their current country of residence, but would not force immigration (Trilling 2014, par. 4). This would create a situation where a concentrated number of citizens of one country would live inside the geographic area of another country, potentially creating an enclave of Russians in Kazakhstan or triggering an intra-state conflict. It is unclear if the legislation would provide ethnic Russians abroad with national minority status. If ethnic Russians in Kazakhstan were granted special status that would guarantee them more rights than Kazakh citizens in Kazakhstan and this would provoke unrest. This legislation failed and such a move shows that Russia is serious about protecting ethnic Russians abroad and about expansionism.
Putin's rhetoric in late August about Kazakhstan's statehood does increase Kazakhstan's chances of being annexed. President Putin made strong and chilling comments about Kazakhstan's status of a state. Putin's comments at the Seliger Youth Forum— answering a question about Kazakh nationalism in southern Kazakhstan— sends the message to his loyal political partner and friend, President Nazarbayev, that Kazakhstan was not a state until it was annexed into the Soviet Union, Kazakhstan needs to remain under the Russian sphere of influence, and Kazakhstan's cannot survive without Nazarbayev. Essentially, Putin was essentially labeling Kazakhstan's independence as an experiment in statehood and that Kazakhstan will remain a state as long as it remains loyal to Russia.
In response to Putin's remarks, President Nazarbayev said they will withdraw from the EaEU if Kazakhstan's independence is threatened. When the agreement for the EaEU was signed, Nazarbayev firmly stated that the organization will not threaten Kazakhstan's independence. From Putin's remarks, it can be extrapolated that Nazarbayev embodies Kazakhstan's statehood, that Kazakhstan will not exist once Nazarbayev leaves, and that Kazakhstan and its people will need to be taken care of (by Putin). Hopefully, these remarks will force the Kazakhstan government to either hold elections or develop a succession plan for Nazarbayev even if it means undercutting Nazarbayev's power. Withdrawing from the EaEU might provoke a Crimea-like response from Russia.
Compared to Crimea, the annexation of Northern Kazakhstan (and subsequent governance) would be easier for Russia as Russia has direct access to the Kazakh-Russia border and the ethnic Russian population is concentrated in the north. The hypothetical annexation of northern Kazakhstan would be more beneficial and economical than the annexation of Crimea. To keep access to Crimea, a land-bridge across the Kerch Strait has been proposed but would cost an estimated $4.3 billion (150 million rubles).
If Kazakhstan chose not to cooperate with Russia, it would be held hostage by Russia's foreign policy. After Crimea was annexed, Kazakhstan was left with no other option than to cooperate with Russian plans for integration and agreement with Russia and Putin's policies is a way for Kazakhstan to maintain its territorial integrity. Putin's comments about Kazakhstan's independence may force Kazakhstan to sacrifice some of its relationships with Western institutions and organizations such as NATO and the OSCE. If Kazakhstan were to express desires to become a full NATO member or choose to make all of their energy agreements with China or the EU, this would most likely provoke Russian action. Nazarbayev's remarks about Kazakhstan leaving the EaEU might trigger a diplomatic row and shift Kazakhstan away from Russia. Russia has political and economic leverage in the region and over Kazakhstan as Putin has exploited Nazarbayev's desires for regional integration.
If Kazakhstan were to be annexed or experience a pro-Russian uprising facilitated by ethnic Russians backed by Russia, Kazakhstan would be the biggest loser. If the West is not willing to go to war for the Ukraine, it surely will not go to war for Kazakhstan.
 
Anceschi, Luca and Paolo Sorbello. 2014. Kazakhstan and the EEU: the rise of Eurasian skepticism. Open Democracy. http://www.opendemocracy.net/od-russia/vadzim-smok/belarus-and-eeu-caught-between-rock-and-hard-place (last accessed July 11, 2014).
Cheung, Chien-peng. 2004. The Shanghai Co-operation Organization: China's changing influence in Central Asia. The China Quarterly, no. 180 (December) : 989-1009.
Erlanger, Steven. 1993. Ex-Soviet lands rebuff Yeltsin on protecting Russians abroad. December 25, 1993. New York Times. http://www.nytimes.com/1993/12/25/world/ex-soviet-lands-rebuff-yeltsin-on-protecting-russians-abroad.html (last accessed July 2, 2014).
Kaiser, Robert and Jeff Chinn. 1995. Russia-Kazakh relations in Kazakhstan. Post Soviet Geography 36, no. 5 : 257-273.
Kazantsev, Andrei. 2008. Russian policy in Central Asia and the Caspian Sea region. Europe-Asia Studies 60, no. 6 : 1073-1088.
Kucera, Joshua. 2014. North Kazakhstan isn't the next Crimea — yet. Al-Jazeera America. http://america.aljazeera.com/articles/2014/6/19/north-kazakhstanisntthenextcrimeaayet.html (last accessed July 8, 2014).
Kuniholm, Bruce R. 2000. The geopolitics of the Caspian Basin. Middle East Journal 54, no. 4 (Autumn) : 546-571.
Pannier, Bruce and Karabek, Yerzhan. 2014. A tale of Russian separatism in Kazakhstan. Radio Free Europe/Radio Liberty (RFE/RL). http://www.rferl.org/content/qishloq-ovozi-kazakhstan-russian-separatism/25479571.html (last accessed September 12, 2014).
Peyrouse, Sebastien. 2008. The Russian minority in Central Asia: Migration, politics, and language. Occasional paper #297. Woodrow Wilson International Center for Scholars. http://www.wilsoncenter.org/sites/default/files/OP297_russian_minority_central_asia_peyrouse_2008.pdf (last accessed August 2, 2014).
Razumkov Centre. N.d. With which cultural tradition do you associate yourself? Razumkov Centre Web Site. http://www.razumkov.org.ua/eng/poll.php?poll_id=394 (last accessed June 28, 2014).
Roberts, Sean R. 2012. Resolving Kazakhstan's Unlikely Succession Crisis. PONARS, Eurasia Policy Memo, no. 231. http://www.ponarseurasia.org/sites/default/files/policy-memos-pdf/pepm_231_Roberts_Sept2012.pdf (last accessed July 5, 2014).
Shapovalova, Natalia and Balazs Jarabik. 2009. Crimea: Next flashpoint in the European neighborhood? Fundacion Para Las Relaciones Internacionales Y El Dialogo Exterior (FRIDE). Policy Brief no. 14. www.fride.org/descarga/pb14_crimea-flash_point_eng_jul09.pdf (last accessed June 29, 2014).
Trilling, David. 2014. Amid Crimea crisis, Russia proposes expanding citizenship in Ex-USSR.
EurasiaNet.org. http://www.eurasianet.org/node/68112 (last accessed August 1, 2014).
United States Energy Information Administration (USEIA). 2013. Kazakhstan. http://www.eia.gov/countries/analysisbriefs/Kazakhstan/kazakhstan.pdf (last accessed June 26, 2014).
Vinokurov, Evgeny. 2010. The Evolution of Kаzakhstan's position on relations with Russia in 1991-2010. Eurasia Development Bank. http://mpra.ub.uni-muenchen.de/22187/ (last accessed August 1, 2014).
Prevention and Encroachment of ISIS into Central Asia from Afghanistan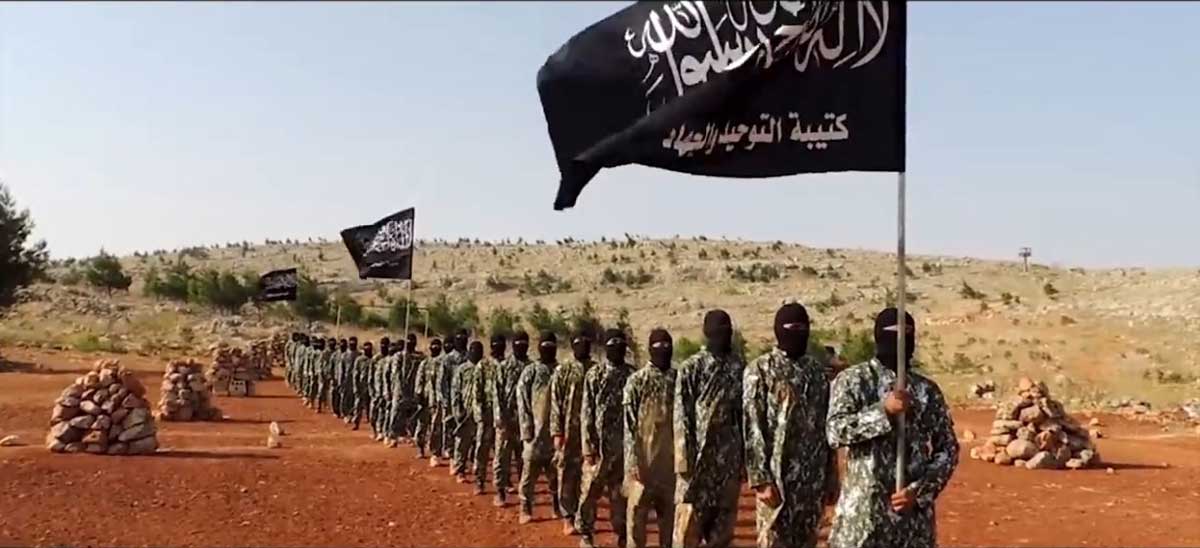 Central Asia is a region that seems the next possible target for (Islamic State of Iraq and Al-Sham) ISIS. There can be different reasons behind it, but at the same time, it is a dilemma that either ISIS will be able to get into Central Asian Republics (CARs)? The main thing can be the geographic location and plans of ISIS that seems very interested in that region. Furthermore, we can see that Afghanistan shares a border with 3 out of 5 CARs that increase the threat of ISIS in the region. Soon after the creation of ISIS, they entered into Afghanistan and started their activities in eastern and northeastern parts of the country; however, after the takeover of the Taliban of Kabul, a number of suicide attacks happened in larger cities of Afghanistan which gives a clue of a more substantial presence of the group and their strength.
Most important tricks to prevent ISIS possible expansion into CARs states we should know about their recruitments policies. Nowadays, in the 21st century, media is considered a 4th organ of the state, and it is diverting people's attention through different meanings to reach the end. Most importantly, I believe that media is a great tool that ISIS (K) uses to recruit foreign fighters; they disseminate information in different ways, especially through social media. But at the same time, we can see that some people in Central Asia feel neglected by the states, and discrimination is going on with them in different aspects of life. It might be socially, politically, and economically. It will not be an exaggeration to mention here that in this region (CARs), people are fed from the ongoing political systems where they are not enjoying the freedom of speech, no free media, political rivalries are almost unacceptable. There is no clear way to choose the successor for the state, though Kyrgyzstan is a kind of half democratic system, so all these aspects led people or compelled them to join such terrorist groups. It is worth mentioning that many Central Asians are working as labour migrants in different parts of the world, especially in Russia as Diasporas. They are sending a considerable amount of remittances into their leaving countries from Russia, but they are facing many issues there as well. Most important is the behaviour of the local people with whom they are working and some government departments as well. They are recruiting people mainly from the people going into mosques in Russia because they know that these people have an Islamic pan idea.
Strategists should come with a clear stance to make a policy that helps states to avoid the access of ISIS in the region. International cooperation is necessary to prevent further expansion of this lethal terrorist organization. In this regard, in my view, the number of surgical strikes should be increased to demise this acute disease, not to convert it into a chronic situation. Major Powers like Russia, the USA, and China should come to a consensus on several Middle East and Afghanistan issues to eliminate them. It is also necessary to have strong border patrol guards to protect illegal crossing of borders and to stop the flow of Central Asian terrorists into Turkey and Afghanistan, which are the nearest ways to join them. Once they join ISIS, they can easily access Central Asia when they have local people from the region. I think policymakers should keep some triggering forces in mind like nationalism, ideology, morality, ideas, and most importantly, national interests that motivate policy to shape a comprehensive plan against ISIS. Fortunately, nationalism is decreasing, and Central Asian people may not have any pan Turkic ideas.
CICA Meeting Seeks to Update Regional Cooperation and Dialogue
The world has recently experienced sharp challenges. The COVID-19 pandemic, while hopefully receding, has caused global economic problems that may take some time to resolve.
Meanwhile the crucial and dramatic changes in Afghanistan have clearly demonstrated that multilateralism has become the only possible approach to ensuring global stability, security and peace. Neither the pandemic and its consequences, nor regional tensions and crises can be resolved without dialogue and the cooperation of states at regional and global levels.
The influence of Asian countries in global developments will continue to increase due to the rapid economic and demographic growth of the region. Asia is on track to top 50 percent of global GDP by 2040. By that point, it is expected to account for 40 percent of the world's total consumption. The region is making not only economic progress but rapid strides in human development. As noted by international observers, the question is no longer how quickly Asia will rise; it is how Asia will lead. Despite Asia's remarkable rise, its family of nations are sometimes kept apart by difficult geography and even more difficult history.
For this reason, it is vital to ensure that there is space for Asian states to conduct dialogue in order to unite efforts on resolving key regional and global issues. The Conference on Interaction and Confidence Building Measures in Asia, an intergovernmental forum, is the most appropriate platform in the region to consolidate the collective wisdom of all Asian nations for peace, cooperation, security and development.
CICA has come a long way since the initiative to convene it was first proposed by the First President of Kazakhstan, Nursultan Nazarbayev, at the 47th Session of the United Nations General Assembly in October 1992. Today, almost 30 years later, CICA brings together 27 Member States. The region covered by CICA stretches from the Pacific to the Mediterranean and from the Ural to the Indian Ocean, covering more than 50 percent of the world's population.
The establishment of the CICA forum emerged from the firm belief that international progress can come about only through strong and effective partnerships. Since the first ministerial meeting, which took place in 1999, CICA has strived to enhance cooperation through elaborating multilateral approaches towards promoting peace, security and stability in Asia.
Yet the world has changed dramatically in the past two decades. Asia has become a key driver of global economic growth and development. Multi-polarity has become the norm of international relations. Countries are actively cooperating thanks to globalization, yet at the same time nationalism is on the rise in many parts of the world. To adapt to these changes, the CICA forum must transform in order to continue to fulfil its important role.
Kazakhstan, as Chair of CICA for 2020-2022, has put forward a number of proposals aimed at making the forum more effective.
Firstly, we believe that it is time to gradually transform it into a fully-fledged international organisation that will be better equipped to cope with the fast-changing security environment and help to pursue developmental goals in our continent. CICA's transformation into such an organisation will expand its capabilities to strengthen cooperation between the member states, cover the entire Asia with a system of deep mutual trust and mutual assistance, as well as increase its status and influence in the international arena.
Secondly, given the dramatic changes that impacted the world in the last two years, it is necessary to update the activities and areas of cooperation within CICA. Due to the threat of the current pandemic, as well as potential future health crises, it is necessary to consider the development of cooperation in the field of epidemiological security, public health and pharmaceuticals. In addition, digitalisation is an important field as the world moves further towards the use of digital technologies. We must also not forget about issues that have been of persistent importance over the last few years, including mitigating climate change, empowering women and youth.
Finally, given the global nature of current challenges, CICA and its member states must also focus on building partnership with other regional and global organisations, particularly the Eurasian Economic Union, the Association of Southeast Asian Nations, the Organisation of Islamic Cooperation and others.
The overarching ambition of CICA is clear – to reduce global geopolitical tensions and threat of conflicts, and instead focus on collaboration and development, especially in Asia, where we share common values and aspirations. Ahead of the upcoming CICA Meeting of Foreign Ministers on 11-12 October in Kazakhstan, we must embrace the idea that CICA should be playing one of the key roles along with other international organisations in the region in achieving these common objectives. This will encourage Asian countries to build bridges among each other and shape a prosperous future in Asia.
Mirziyoyev's Uzbekistan: Marching Confidently Towards a Brighter Future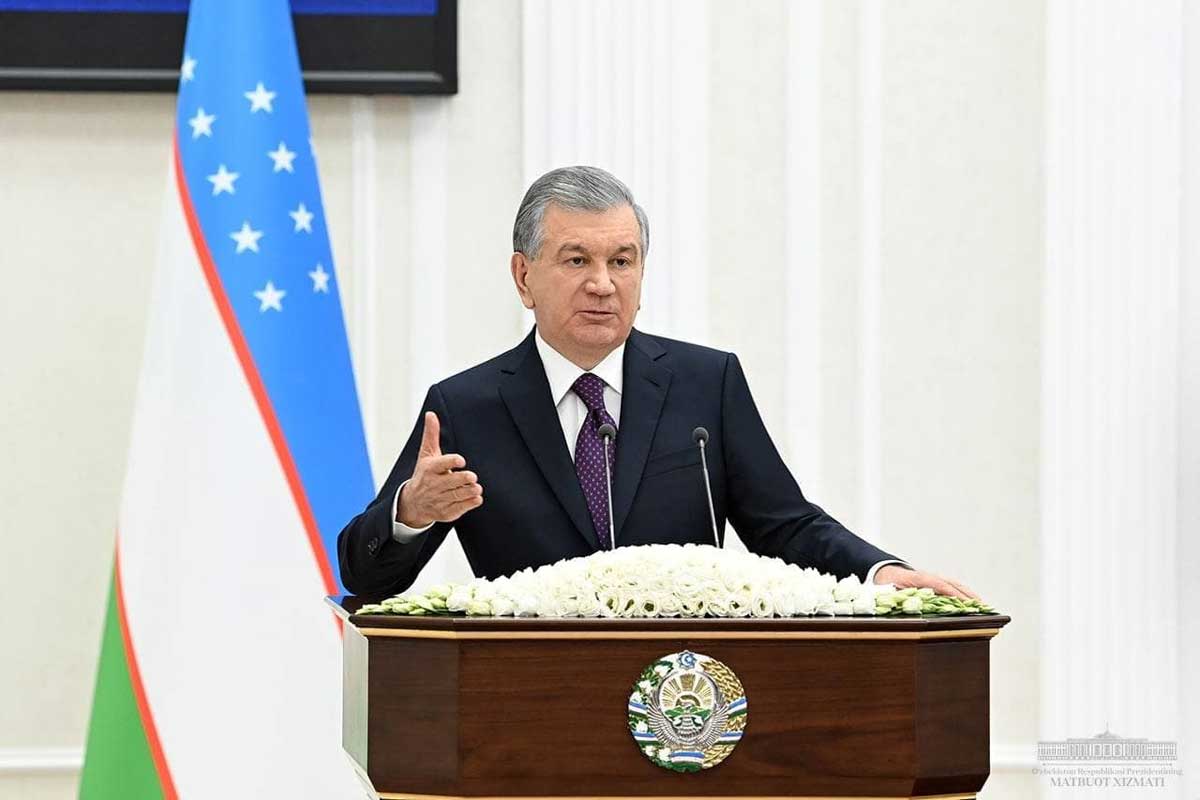 As Uzbekistan celebrates 30 years of independence from former USSR, it is also the time that the nation is completing five years of rule by incumbent president Shavkat Mirziyoyev.
Mirziyoyev took power in September 2016, when the country's first president – Islam Karimov, having ruled since 1991 – passed away, what was seen as a big shock for the entire nation. Since then, Mirziyoyev – elected formally to the presidency later that year – not only steered his nation out of that shock but also put the country on the road to globally-acknowledged reforms, uplift and progress.
Past five years have been a period of extraordinary reform, development and international prestige for this most populous nation of Central Asia. The new leader laid the foundation of a 'New Uzbekistan' with broad-based, comprehensive, inclusive and all-encompassing reforms in economic, political and social spheres.
Economic reforms were aimed primarily at liberalization of economy, moving towards free-market systems and regulations. These have born fruits significantly, with country's economy growing at a healthy average rate, over past years. Output augmented – both in agriculture, and industrial sectors – and per capita incomes increased notably. Confidence of local and foreign investors in Uzbek economy deepened and international institutions started looking towards the country as a new bright spot for regional growth. Welfare of the people, especially the working class, has been put at the centre stage in these sets of reforms.
The democratic reforms, also seen as a model for the region by international observers, revolve around decentralization of power, political inclusiveness and transparency of the electoral processes. This transparency and fairness of electoral processes is noted with appreciation by all those observing the country's political transformation. At the heart of this scheme of political reform lies the awareness and greater participation of masses, country's people from all backgrounds and regions, in the political processes. All the segments of society feel the benefits of this process of political reform pouring down in the form of political empowerments at grassroots.
The country has emerged as one of the most attractive tourist destinations not only in the region but in the whole world. Much of it owes to focused development of tourism of ziaraats, as the country boats a rich cultural and religious heritage – making it a magnet for a large number of people from around the Muslim world, especially from countries such as Pakistan. Uzbekistan Airways, the national flag-carrier, is now one of the most important airlines connecting a sizeable number of countries and regions.
At international stage, country's prestige has continuously been enhancing during past half a decade. Mirziyoyev played a vital role in bringing the leaders of other four Central Asian republic to table, for re-start of the negotiations for the region's integration. Uzbekistan's efforts in this period for Afghanistan's peace and stability and providing the Afghan people with an unattached opening towards Central Asia are noteworthy.
Uzbek president in recent couple of years has played a leading role for the whole wider region by promoting re-initiation and strengthening longstanding bonds and connectivity between Central and South Asia. The July 2021 conference held in Tashkent turned out to be the largest such initiative by Uzbek leadership under Mirziyoyev. Not only Pakistani PM and the then Afghan president were present but ministerial level leaders from some 30 countries and heads of several major international organizations also participated in the mega forum. I have no hesitation in saying that 2021 conference in Tashkent aimed at Central and South Asia connectivity has already started a journey that would not be stopped now; no matter how the things shape in the region. Uzbekistan-Afghanistan-Pakistan railway would be the flagship imove of this journey.
As mentioned above, the reforms' being all-encompassing may be witnessed from the special focus and attention on development of mass media, arts, sports and cultural activities – including the preservation and development of cultures of all the ethnic groups of the nation.
In the nutshell, Uzbekistan of today has assumed a much more vital position in the affairs of the region. The country's people are now living peaceful, prosperous, content and confidence-filled lives, also basking in increasing international glory of their nation. The journey is all set to continue towards greater achievements and a brighter future.