It is wrong to say terrorism of the ISIS kind has 'nothing' to do with 'religion'
It is often said that Terrorism has nothing to do with religion. That is patently not true at least to the extent that a cult can be termed a religion. Certainly without fail, all terrorists acknowledge a religious motivation for their acts whether it's blowing up their underwear or shoes in planes over the US or hacking to death infidels on the streets of our homelands.
What the authorities mean to say (laudably) is that Terrorism does not equate with Islam for fear of tarring the whole Islamic community with the same brush. I have written an interesting article on the need to be accurate in describing the terrorist threat:
https://www.moderndiplomacy.eu/index.php?option=com_k2&view=item&id=134
:islam-the-religion-vs-the-wahhabi-salafi-takfiri-cult&Itemid=487
Not all Muslims are terrorists but some of them clearly are. What's more worryingly is that many millions (not just hundreds) are potentially terrorists with very little radicalizing and indeed some have become terrorists very soon after 'conversion' to 'Islam'.
Look to any Islamist street demonstration or riots against the West over the past 14 years (see picture as example of protests over the Danish cartoon incident) and you see similar hatred of the West based on the fingers pointed to Allah and the slight against their religion as a justification for their outrage. A convert after saying that there is only one God, Allah and that Mohammed is his prophet must then try and be a good Muslim. However how Muslim ought to live his life (especially in the West) is where the problem of identity, self-esteem and civic responsibility to adhere to the laws of the land arise. That's where the extremist Salafi cult comes in and creates a tear in the social fabric and poisons the mind of some Muslims and where counter terrorism and anti-radicalization measures must interdict future terrorism mindsets.
The extremists Muslims (those that want to follow a literal and strict adherence to the warrior ways of the first Muslim caliphs) give the young Muslim men the ideological blueprint on how to be a good Muslim. These extreme fundamentalists are called Salafis/Whabbi's (or in Indian sub-continent Deobandi/Taliban). Whilst there is a quietest branch of these religious Islamic fundamentalists, at the extreme end of the spectrum are the 'Takfiri' (those who see any deviation from their ideology as apostasy and all who practice falsity deserve death. Therefore the Wahhabi Salafi Takfiri Jihadi glories in terrorism (especially if by Allah's providence they can be also martyred at the same time) and the barbaric acts we have all witnessed in the deserts of Syria and Iraq and on the streets of New York, Boston, Toulouse and Woolwich, Train stations in London and Madrid, bars in Bali, the primary schools of Beslan or the concert halls of Moscow.
ISIS like the Woolwich slayer, Michael Adebolajo is just following the Salafi Takfiri script as written by its ideologues like The Blind Sheikh Omar Abdel-Rahman, Anwar al-Awlaki, Omar Bakri Mohammed, Abu Hamza (al-Masri) , Anjem Choudary, Trewvor Brooks (Abu Izzadeen), Mizanur Rahman, Mohammed Achamlane, Mohammad Ali Baryalei, and Abu Musab Al Suri, al-Bagdadi etc .
It is good and admirable that leaders make a distinction between mainstream Islam and the Islamists but it is wrong to say terrorism of the Jihadist kind has "nothing to do with religion" or religious ideology. The population will switch off this narrative as it's obvious that Jihadist terrorism is inspired by something in Islam. What the people do not understand however is that it's an extreme sect within Islam. When the next horrific Wahhabi Salafi Takfiri terrorist attack happens, like the planned random beheading of person on the Streets of Australia, there will be a backlash against the Muslim community as a whole, especially those that are ostensibly fundamentalist (such as men with beards and long white robes and women in black burqas).Also there will be little hope in tacking the extremist pro-terrorism ideology of the Wahhabi Salafi Takfiri's if security agencies monitor potential terrorists too broadly which will only tend to alienate the Muslim community who will feel under siege.
World leaders have finally come to the conclusion that civilization must not only attack ISIS on the ground but also its ideology. President Obama, Australian PM Abbott and UK PM Cameron have come to call ISIS a 'death cult'. This too whilst an accurate descriptor is not helpful in the degradation of their ideology and ability to radicalize homegrown terrorists or fighters for their land wars in the Middle East. Now how does one attack a ghost death cult that has nothing to do with Islam? It is not possible. There is no 'Death Cult' website, bookshop or headquarters. The leader of ISIS al-Bagdadi, has a PHD in Islamic studies and would but for his barbaric methods in Syria and Iraq be considered as an 'Islamic Scholar'. So it's not about Islamists having a shallow understanding of Islam. It's about a sect within Islam itself.
Al Qaeda too, once a formal and structured terrorist group has become after years of degradation, more of an ideal and an enabler than a formal group. Again you won't find an Al Qaeda bookshop or HQ. However you find the same ideology behind their motivation and justification for terrorism against the West.
The ideology of all the terrorist organizations or lone wolves that have or want to commit terrorist acts against the West whatever they call themselves is a cult of Islam that can be correctly and accurately described and called the Wahhabi Salafi Takfiri Jihadi. That is the one ideology that is behind all the fronts and brand names like: Al Qaeda, Boko Haram, al-Shabaab and ISIS 'al Muhajiroun', 'Islam4UK', 'Sharia4Belguim', Forsane Alizza, 'Force de Défense Musulmane sur Internet', 'Sharia4France', Al-Haramain , Benevolence International Foundation, Wafa al Igatha al Islamia , Hizb ut-Tahrir, al-Gheraba, Muslims Against Crusades, et al.
Underscoring this point is the life sentence for terrorism this week handed down by a New York court of Osama bin Laden's son in law, Sulaiman Abu Ghayth (pictured far left next to OBL).
Abu Ghayth was jailed for life September 2014 for conspiring on a planned second wave of 9/11 attacks. What was his previous occupation and driving motivation when planning more 9/11 attacks on the West? He was a religious instruction teacher at school and an imam at a Kuwaiti Mosque. He was a 'religious' man but of a fanatical Salafi sect of Islam, the Wahhabi Salafi Takfiri sect. In court Abu Ghayth denied he was an al-Qaida recruiter and claimed his 'role was a religious one aimed at encouraging all Muslims to rise up against their oppressors'. Speaking in Arabic through a translator, Abu Ghayth also told the New York court, "today when you are shackling my hands, and intend to bury me alive, you are unleashing the hands of thousands of Muslims and they will join the rally of free men." In his March 2014 trial prosecutors showed jurors a 50-second clip of a five-minute videotape of Abu Ghaith from October 9, 2001, in which he threatens that "America must know that the storm of airplanes will not abate, with God's permission." Alluding to martyrdom, he said there were "youths who are yearning to death just as Americans yearn to live…. "We strongly advise Muslims in America and the Britain, the children and those who reject unjust American policies, not to board aircraft and we advise them not to live in high-rises and tall buildings."
When you see pictures of ISIS fighters what are they gesturing with their hands? They are pointing with a finger toward heaven/Allah, in whose name they slaughter the innocents. In fact they are brainwashing their children from a very young age to equate submission to God with terrorism as the picture of ISIS children shows.
What is on their black flag but religious symbolism that all Muslims would easily recognize?
What is the essential message of ISIS and all such Wahhabi Salafi Takfiri groups and individual fanatics? That Islam is ISIS, God inspired, God sanctioned and God predestined to rule over all with their version of Sharia law. What did Mohamed Merah say just before he gunned down little Jewish children in Toulouse France: "This will bring France to its knees before Allah":
https://www.moderndiplomacy.eu/index.php?option=com_k2&view=item&id=136:islamo-fascist-terrorism-now-in-france-what-must-be-done-to-stop-its-spread&Itemid=487
What do they do before they blow themselves up, execute someone or fire a weapon but a religious salutation Allahu Akbar (Arabic: الله أكبر meaning "God is greater" and in context of the salutation before committing violence…' (their ideology, their God, their faith' is greater than the infidel non-believer/apostates or their errant religion or man-made democracies).
The Islamists whether they are ISIS fighters or lone wolf be-headers on the Streets of our homelands are brainwashed by the Wahhabi Salafi Takfiri Jihadi cult to believe their barbarous acts are sanctioned by the Quran and the example of their Prophet, Mohammed in the way in which he went about securing temporal power in the Middle East and North Africa in the seventh century creating the First Islamic Caliphate. To deal with the terrorist threat humanity has to deal with their ideology. The people best placed to do that are the vast majority of Muslims. To engage with that community, we should not speak for them when terrorism happens. We should give the Muslim majority a voice.
George Bush or President Obama saying Islam is a religion of peace is not the best way to go about the PR war on ISIS Al Qaeda or other Wahhabi Salafi Takfiri terrorists. They must call the terrorists by name of their ideology. Islamism is not accurate appropriate or helpful. It is the Wets lazy shorthand. When Western leaders refer to them they should use their correct descriptor Wahhabi Salafi Takfir Jihadi or WSTJ…that will cover the fighters and supports of ISIS, Al Qaeda ,Boko Haram, etc. and also the hate preachers, supporters and potential fifth column terrorists in our homelands. Our leaders and media should also let the voice of moderate (and majority) Islam be heard immediately after the terrorist attacks occur as we need to empower the Muslim community to inoculate their people from the WSTJ Ebola type contagion and be seen to condemn these attacks and also be seen by the non-Muslim fellow citizens as not condoning terrorism against their fellow citizens by apparent silence.
Until the Western leaders and media appreciate that one cannot understand (let alone defeat) ISIS or Al Qaeda without defeating their ideology, there is little hope. Their implacable hatred of the West is based on their genuinely and fanatically held religious views. There will be no end to terrorism of the Jihadist/Islamist kind, in fact it will only get worse,(especially in our homelands) even if ISIS is bombed back to the stone age unless the West recognizes the terrorist problem as associated with the extreme Salafi sect of Islam and their ambition to hijack that religion for the imposition of Sharia and world domination by WSTJ Muslims as the vanguard of an Islamic 'Third Reich' type Caliphate.
Wahhbai Salafi preachers like The Blind Sheikh Omar Abdel-Rahman have been at the forefront of radicalization and terrorist plots in the Middle East and the West for decades.
Choudary, Izzaden and other Wahhabi Salafi Takfiri's praised the September 11 terror atrocity and the July 7 London bombings which killed 52 innocent people in 2005. Choudary has preached that jihad, or holy war, is an 'obligation upon Muslims' – an interpretation rejected by moderate Muslim scholars – and has called for a draconian form of Sharia law to be imposed across Britain.
The arrests this week of Choudary and his ilk are long overdue and should be repeated around the world against all radicalizers and advocates and supporters of terrorist ideology irrespective of their protests that they are 'religious men'. What is needed now is a microphone and camera in front of Muslim leaders welcoming the arrests of these evil men who threaten their communities as well as the countries within which they live. The Islamic leaders will speak the truth and say these men are from a minority sect Islam which they and most Muslims find abhorrent and against their principles and beliefs as 'good Muslims'. Unless this happens neither we nor the Muslim youth can recognize what being a good Muslim is or is not and our security in the West will remain precarious. Counter rsadicalization in civil society is therefore more important than Counter Terrorism laws in defeating ISIS and Al Qaeda. Choudray's 2IC, Abu Izzadeen told then UK home secretary John Reid he was an 'enemy of Islam' after the minister asked Muslims to step in if they thought children were being radicalised.
This is where the real war on terrorism needs to focus. Had the UK and other Western nations acted earlier to clean out the vipers den of al Muhajiroun', 'Islam4UK' etc, ISIS may never have had the support of foreign fighters recruited from the West. Ideology is important. Politicians and the media must act responsibly and honestly in reporting the religious sect ideology behind terrorism so that it can be interdicted and the fabric of our multi0cultural societies not be rent by a backlash of the community who no longer listen to their leaders rhetoric.
http://www.dailymail.co.uk/news/article-2769098/BREAKING-NEWS-Nine-men-arrested-counter-terror-police-London-suspicion-encouraging-terrorism.html
https://www.moderndiplomacy.eu/index.php?option=com_k2&view=item&id=136:islamo-fascist-terrorism-now-in-france-what-must-be-done-to-stop-its-spread&Itemid=487
http://www.homelandsecuritynewswire.com/dr20140925-former-alqaeda-spokesman-obl-s-soninlaw-sentenced-to-life-in-prison
http://www.theguardian.com/world/2014/mar/11/shoe-bomb-witness-suleiman-abu-ghaith-trial
http://www.deccanchronicle.com/140924/world-americas/article/osama-bin-laden-son-law-sulaiman-abu-ghaith-gets-life-jail-terror
http://en.wikipedia.org/wiki/Sulaiman_Abu_Ghaith
http://www.dailymail.co.uk/news/article-2584374/Ex-al-Qaida-spokesman-recalls-9-11-bin-Laden.html
The Islamic State's reviving scheme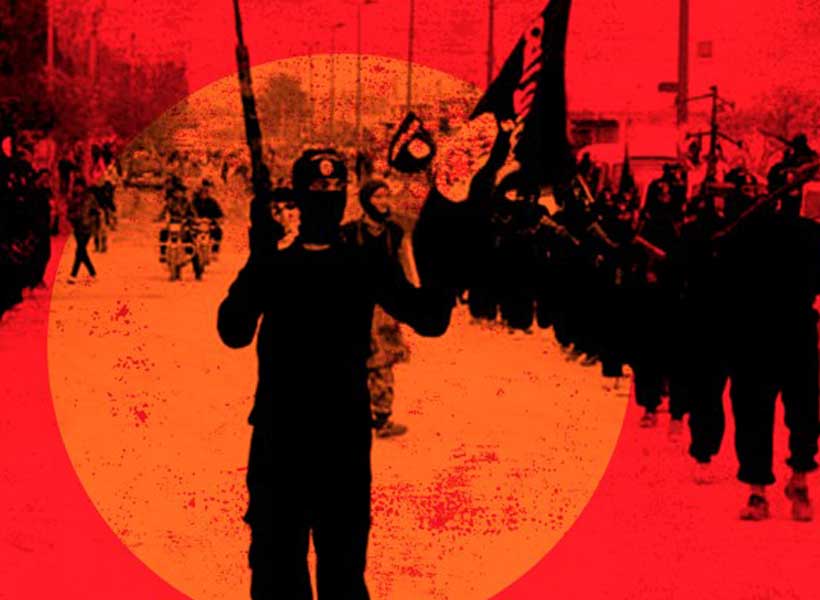 Despite the fact that ISIS lost 98 percent of its controlled territory, it is aiming for a reforming and coming back in the Sunni populated areas in Syria and Iraq. Due to the current war situation and its developed financial resource. ISIS used to relay on the territory under its control to collect billions of dollars through criminal activities such as taxation, extortion, robbery and the illegal sale of the curd oil. Now the group has shown its ability to collect money regardless of controlling large areas.
After the rise of ISIS in 2015 and the takeover of vast areas in Syria and Iraq, its budget estimation reached $6 billion, as a result, the Islamic State is considered as the wealthiest terrorist entity in the history. The question posed is how such a terrorist group budget could become equivalent to a state-nation budget? In 2015 the Islamic State main financial resources were; oil and gaze which gathered about 500$ million in 2015; taxation that generated approximately $360 million in the same year and finally; about $500 million robbed from bank vaults in Mosul.
Today the situation is different, the Islamic State has lost the majority of its territory. The global coalition had destroyed ISIS infrastructures in the Middle East as well as its communication routes and had killed the idea of the hegemonic Islamic caliphate in the region. Meanwhile, the Islamic State is struggling to control the last 2 percent of its territory. Therefore, its revenue stream from the main resources has been rapidly shrinking out.
As a result, ISIS no longer relies on the controlled territory for its financial survival. For example, ISIS leadership may have smuggled around $400 million out of Syria and Iraq. Laundering this money through fake entity is likely to occur especially in Turkey. Some other cash could be converted into valuable items and stockpiled to be used in the future.
The stockpile cash will provide the group with more than enough fund to continue as a clandestine terrorist movement with the ability to conduct campaigns of guerrilla warfare in the region. On the other hand, ISIS has supported its financial situation with a variety of funding portfolio. It has developed a range of criminal activities that do not require controlling territories such as kidnapping for ransom, drug smuggling and trafficking in antiquities.
Over the next years, the international community seeks to provide help for Syria and Iraq to recover. The reconstruction aid could provide an attractive target for the Islamic State and a possible financial boost to its comeback. It is possible that the Islamic State begins skimming off reconstruction contracts, the only way is to establish connections with the local officials which is not difficult for a terrorist entity with a huge amount of cash. Finally, the rise of the Iranian threats in the region reflects in many stakeholder's fears from an Iranian's control through Hezbollah over ISIS past territories. Therefore, a continuing support from regional states to the terrorist group is possible if ISIS adopts a suitable strategy to the supporters interests in the region.
The combination of the criminal activities, the reconstruction plan and the regional states financial support in the future will encourage the Islamic State to regroup and reorganize. For instance, in Kirkuk, the militants created a fake checkpoint to attack security forces earlier this year. Moreover, in Diyala and Saladin, sleeper cells activity began to hit back. The U.S. policy in the Middle East tends to view the war on terror as separate phases while jihadis consider it as one long war. Until the West recognize this, ISIS is likely to come over to repeat its strategy and to reviving the Islamic caliphate project in the future.
Religious radicalism as a trend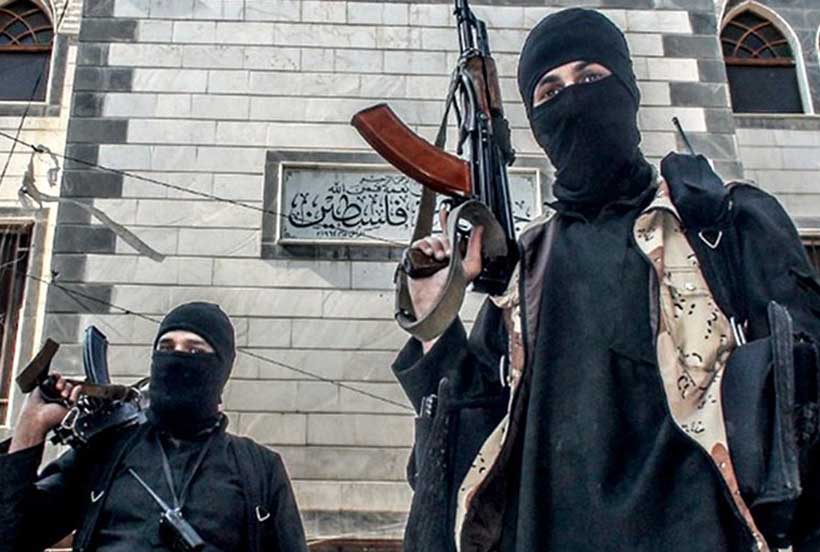 IN RECENT YEARS, much has been said about radicalism and its varied offshoots. True, the number of terrorist acts climbs up, the popularity of extreme right political forces grows, and the wave of left radical and anti-globalist movements, migration crises and international tension is rising. This is how everyday realities look in many countries of the world.
France is one of the European countries in which radical trends are only too obvious. At the 2017 presidential election, Marine Le Pen and Jean-Luc Mélenchon, two radical politicians who represented anti-establishment political movements, reaped 41% and 51% respectively of the votes cast by young voters aged between 18 and 24. On the whole, the Fifth Republic is getting accustomed to violence against the law and order structures, destruction of material assets during rallies, protest acts that keep lyceums and universities blocked for a long time, and rejection of republican values that looked unshakable not long ago. Today, when fifty years separate us from the May 1968 events, we can talk about "banalization of protests" not only among the groups on the margins of society but also among its law-abiding part.
Late in 2015, after a series of terrorist acts in France a group of scientists, mostly sociologists of the French National Center for Scientific Research (CNRS) and the Paris Institute of Political Studies (Sciences Po) launched a large-scale research project to identify the factors responsible for the spread of radical ideas among the younger generation. In April 2018, the results were published in a monograph The Temptation of Radicalism  one of the hits on the French book market.
The project is a unique one: for the first time, academic science turned its attention to the younger generation rather than to terrorist acts and those who commit them; it has become interested in the process of radicalization and the factors that plant the ideas of radicalism in the minds of high school students.
A vast, and most interesting, part of the book that deals with religious radicalism, one of the main objects of attention of the public and the media, offers two important conclusions that devalue the old and generally accepted opinions.
Sociologists have detected two component parts or two stages in religious radicalism: the "ideological" as devotion to the fundamentalist religious trends and "practical," the adepts of which are more than just religious fanatics – they justify violence for religious reasons.
The authors of the book under review who obviously prefer the term "religious absolutism" to "religious fundamentalism" have repeatedly pointed out that it is present in all world religions; the poll, however, revealed that religious absolutism was more typical of Muslim high school students.
Religion, or to be more exact, extreme Islamist trends combined with the male gender is the main factor of religious radicalization of the French youth.
This sociological study has demonstrated that the French national and confessional politics that for many years relied on the thesis that radicalization among the younger generation was caused by social and economic factors should be revised. This book made a great contribution to the broad and far from simple discussion of the place and role of Islam in French society, into which not only extreme right political movement are involved. In his speech of May 22, 2018, President of France "poured cold water" on the plan to shake up the banlieues devised by Jean-Louis Borloo. The president pointed out that more money poured into sensitive zones would not solve the main problem of radicalization.
first published in our partner International Affairs
Several armed gunmen martyred and wounded several of their compatriots during an armed attack during an armed parade in Ahwaz on Saturday, September 31, at the same time as a parade of armed forces throughout the country.
Yesterday, at the same time as the national parade on September 31st, four armed elements arrested the demonstrators at the parade of armed forces in the city of Ahwaz, where 25 civilians were martyred and 60 others were wounded in this terrorist act.
Many officials and statesmen from different countries, including Russia, Iraq, Pakistan, Turkey and Syria, conveyed sympathy to the Iranian people in condemning this move, but on the other hand, some of the countries and their affiliated media, including Saudi Arabia's al-Arabiya, while dodging terrorists, read the incident and reduced its level to an armed attack, tacitly supporting the terrorist elements of the attack.
While in the early hours of the Ya'qub al-HarTestari spokesman for the terrorist group, "Al-Ahwazia", in charge of the terrorist attack, he was in charge of this terrorist act, but with the passing of hours, the so-called "depths" media group, affiliated with the Takfiri terrorist group In a message posted on its channel, ISIS claimed responsibility for the Ahwaz terrorist attack.
In the back of the scene, some countries, including the United States and Saudi Arabia, are potentially willing to do so. John Bolton, the American senator and Turkish al-Faisal, have been present at most of the Islamic Revolutionary Guards and other opposition groups in the Islamic Republic and have asked them to carry out armed and terrorist acts against Iran. This shows that they are the first number accused, and these returns to their previous will.
Regarding exactly which of the two terrorist groups are responsible for this, it is time to wait for time to identify the hidden dimensions of the incident and also to carry out investigations by security officials, but what is now more rational seems to be to carry out the attack by ISIL terrorists. . The al-Ahwazia terrorist group, an isolated group that claims to support the Arab people, cannot operate at all, while, contrary to it, ISIL elements have such a potential capability.
On the other hand, given the threats of the past few months, the crown prince of Saudi Arabia, Mohamed bin Salman, to throw chaos into Iran, although this ridiculous threat is empty and virtually out of Riyadh's power, the al-Ahwazi terrorist group can be one of Saudi tools for To reach the goals of the saboteurs, but the point is that, firstly, in the province of Khuzestan from the past, different ethnic groups have lived together in peace and there is no social base for the destructive activities of the Al-hawazee group in this region.
The second point is that Khuzestan is a completely Shi'ite Provincial with a religious people and is fully loyal to the Islamic Republic. The injured war in the imposed war was one of the first three provinces that provided many martyrs for the revolution and preservation of the Islamic homeland. Therefore, as stated, there are no social grounds for the activities of al-Ahwazia terrorists in the area, and the action seems to have been taken by ISIL's terrorist elements that have been trained abroad for specific purposes to Iran.
Another issue to be addressed is that the terrorist attack took place on September 31st, coinciding with the start of the imposed war on Saddam Hussein against our country, which the nationwide arsenal of our nationwide parade on this day turned into a scene of the country's broader military power. Becomes, whether this is done on this day means that they wanted to undermine the Iranian power by questioning.
This means that increasing Iran's military and missile capabilities is precisely the goal that the global arrogance, at the head of the United States, is upset and is in the process of its annihilation. Over the past few years, the United States has repeatedly expressed dissatisfaction with the increasing military and missile capabilities of our country, for various reasons, while the terrorist attack has been taking place in the direction of global arrogance, and for this reason After the attack, our countrymen rightly pointed out the tip of the finger and the finger to the United States and the Zionist regime and their regional implications.
The officials in our country, who have been witnesses to the events of the past, are aware that the enemies who launched economic warfare against us are bound to pursue and not be ignorant of the political and security war against our country. Finally, the Islamic Republic, which has so far not been silent on any moves that threatened its people's security, will certainly not silence this action and will punish the agents and supporters behind it.