China Economy is Resilient and Has Space to Grow
Despite stresses in the global economy, China will avoid any sharp drop in growth, Premier Li Keqiang of China told more than 2,000 business, government and civil society leaders from over 90 countries participating in the opening session of the eighth World Economic Forum Annual Meeting of the New Champions.
"The Chinese economy is highly resilient and has ample space to grow," he said. "The reform measures we have taken are good for now and make a hard landing less possible." In the first half of this year, China's economy grew by 7.4%, with inflation at 2.3%, Li said. "While we have seen growing downward pressure on the economy, more jobs have been created thanks to reforms that have been taken."
In his address, the premier told participants that important reforms are in progress, including the simplification of business registration, streamlining administration and targeted tax reductions. These measures will spur growth, particularly in the services sector, agriculture and private enterprises, he said. Recognizing the theme of the Annual Meeting of the New Champions – Creating Value through Innovation – Premier Li underscored the importance of innovation in driving the transformation of China's economy from its focus on manufacturing for export and fixed-asset investment to a more balanced and sustainable consumption-driven model.
"China's reform and opening up over the past three decades has itself been a great innovation drive," the premier observed. "Just imagine how big a force it could be when a working population of 900 million all become enthusiastic about entrepreneurship, innovation and creation. The blood of innovation can flow unhampered in society." Small and medium-sized enterprises must have easier access to capital, he added. "We need to be sure there are adequate financial services to meet this need to encourage innovation."
Responding to a question from Klaus Schwab, Founder and Executive Chairman of the World Economic Forum, about the Shanghai Free Trade Zone, which was launched a year ago, Premier Li said that the pilot initiative is showcasing the progress of China's reforms and is a clear statement that China wants to open up more to foreign investment. "I want to emphasize that all types of enterprises will be treated as equals and that China's doors will open even wider," he pledged.
Earlier, in introducing the premier, Schwab said that "the world has changed so much over the past 35 years, and China's leadership has consistently shown the vision, the determination and the innovation required to master the challenges which it has faced." He concluded: "China has a significant influence in shaping the world today and will continue to have a tremendous role in strengthening our collective global future."
A bio-based, reuse economy can feed the world and save the planet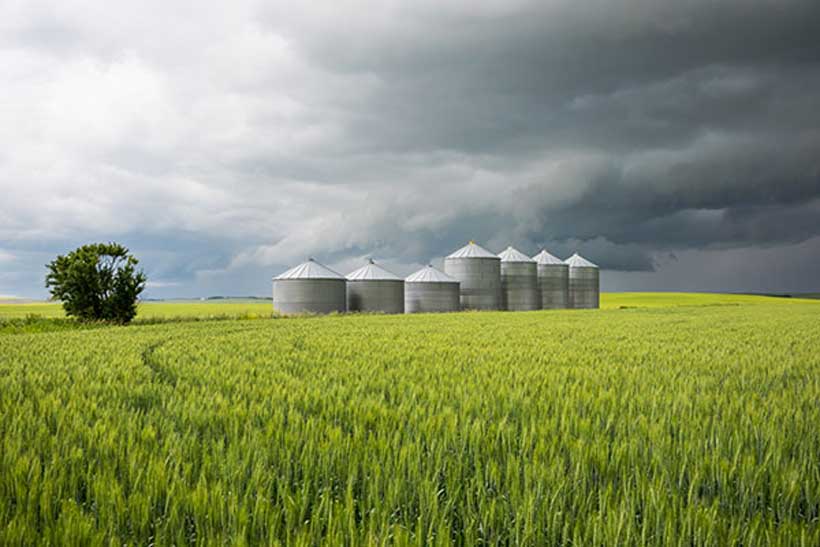 Transforming pineapple skins into product packaging or using potato peels for fuel may sound far-fetched, but such innovations are gaining traction as it becomes clear that an economy based on cultivation and use of biomass can help tackle pollution and climate change, the United Nations agriculture agency said on Friday.
A sustainable bioeconomy, which uses biomass – organic materials, such as plants and animals and fish – as opposed to fossil resources to produce food and non-food goods "is foremost about nature and the people who take care of and produce biomass," a senior UN Food and Agriculture Organization (FAO)  official said at the 2018 Global Bioeconomy Summit in Berlin, Germany.
This means family farmers, forest people and fishers, who are also "holders of important knowledge on how to manage natural resources in a sustainable way," she explained.
Maria Helena Semedo, FAO Deputy Director-General for Climate and Natural Resources, stressed how the agency not only works with member States and other partners across the conventional bioeconomy sectors – agriculture, forestry and fisheries – but also relevant technologies, such as biotechnology and information technology to serve agricultural sectors.
"We must foster internationally-coordinated efforts and ensure multi-stakeholder engagement at local, national and global levels," she said, noting that this requires measurable targets, means to fulfil them and cost-effective ways to measure progress.
With innovation playing a key role in the bio sector, she said,  all the knowledge – traditional and new – should be equally shared and supported.
Feeding the world, saving the planet
Although there is enough food being produced to feed the planet, often due to a lack of access, estimates show that some 815 million people are chronically undernourished.
"Bioeconomy can improve access to food, such as through additional income from the sale of bio-products," said Ms. Semedo.
She also noted its potential contribution to addressing climate change, albeit with a warning against oversimplification.
"Just because a product is bio does not mean it is good for climate change, it depends on how it is produced, and in particular on much and what type of energy is used in the process," she explained.
FAO has a longstanding and wide experience in supporting family farmers and other small-scale biomass producers and businesses.
Ms. Semedo, told the summit that with the support of Germany, FAO, together with an international working group, is currently developing sustainable bioeconomy guidelines.
Some 25 cases from around the world have already been identified to serve as successful bioeconomy examples to develop good practices.
A group of women fishers in Zanzibar are producing cosmetics from algae – opening up a whole new market with sought-after niche products; in Malaysia, a Government programme supports community-based bioeconomy; and in Colombia, a community is transforming pineapple skins into biodegradable packaging and honey into royal jelly – and these are just a few examples of a bioeconomy in action.
"Together, let's harness the development for sustainable bioeconomy for all and leave no one behind," concluded Ms. Semedo.
Belarus: Strengthening Foundations for Sustainable Recovery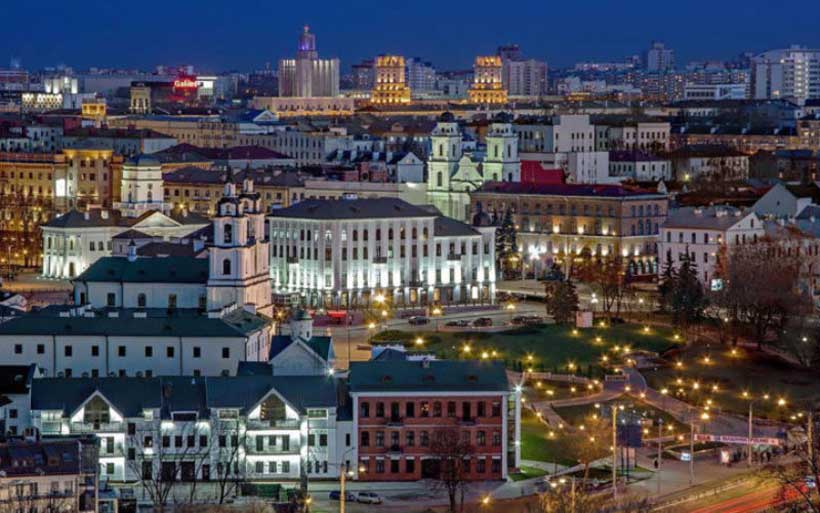 The speed of economic recovery has accelerated in early 2018, but the foundations for solid growth need to be strengthened, says the latest World Bank Economic Update on Belarus.
The economic outlook remains challenging due to external financing needs and unaddressed domestic structural bottlenecks. Improved household consumption and investment activity, along with a gradual increase in exports, will help the economy to grow, but unlikely above three percent per annum over the medium term.
"The only way for ordinary Belarusians to have better incomes in the long run is to increase productivity, which requires structural change. While macroeconomic adjustment has brought stability, only structural change will bring solid growth to the country," said Alex Kremer, World Bank Country Manager for Belarus. "Inflation has hit a record low in Belarus, driving the costs of domestic borrowing down. However, real wages are now again outpacing productivity, with the risks of worsening cost competitiveness and generating cost-push inflation."
A Special Topic Note of the World Bank Economic Update follows the findings of the latest World Bank report, The Changing Wealth of Nations 2018, which measures national wealth, composed of produced, natural, and human capital, and net foreign assets. Economic development comes from a country's wealth, especially from human capital – skills and knowledge.
"Belarus has a good composition of wealth for an upper middle-income country. The per capita level of human capital exceeds both Moldova and Ukraine. However, the accumulation of physical capital has coincided with a deterioration in the country's net foreign asset position," noted Kiryl Haiduk, World Bank Economist. "Belarus needs to rely less on foreign borrowing and strengthen the domestic financial system, export more, and strengthen economic institutions that improve the efficiency of available physical and human capital."
Since the Republic of Belarus joined the World Bank in 1992, lending commitments to the country have totaled US$1.7 billion. In addition, grant financing totaling US$31 million has been provided, including to programs involving civil society partners. The active investment lending portfolio financed by the World Bank in Belarus includes eight operations totaling US$790 million.
Economic Growth in Africa Rebounds, But Not Fast Enough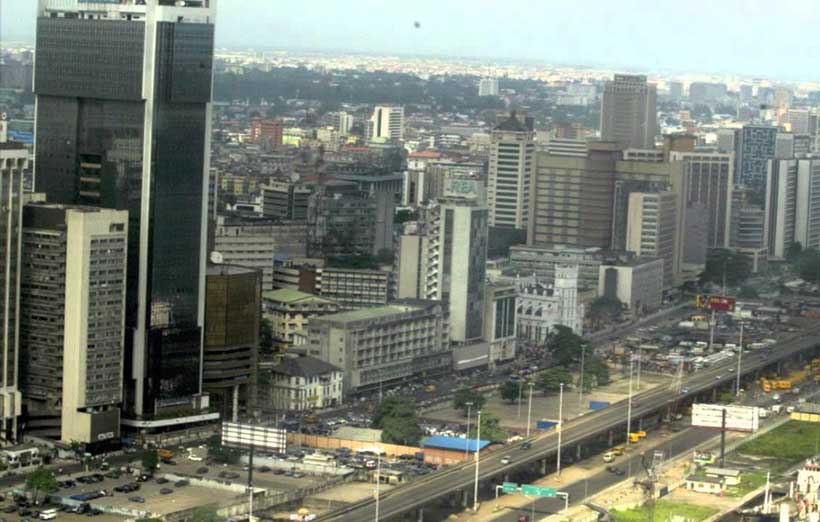 Sub-Saharan Africa's growth is projected to reach 3.1 percent in 2018, and to average 3.6 percent in 2019–20, says Africa's Pulse, a bi-annual analysis of the state of African economies conducted by the World Bank, released today.
The growth forecasts are premised on expectations that oil and metals prices will remain stable, and that governments in the region will implement reforms to address macroeconomic imbalances and boost investment.
"Growth has rebounded in Sub-Saharan Africa, but not fast enough. We are still far from pre-crisis growth levels," said Albert G. Zeufack, World Bank Chief Economist for the Africa Region. "African Governments must speed up and deepen macroeconomic and structural reforms to achieve high and sustained levels of growth."
The moderate pace of economic expansion reflects the gradual pick-up in growth in the region's three largest economies, Nigeria, Angola and South Africa. Elsewhere, economic activity will pick up in some metals exporters, as mining production and investment rise. Among non-resource intensive countries, solid growth, supported by infrastructure investment, will continue in the West African Economic and Monetary Union (WAEMU), led by Côte d'Ivoire and Senegal. Growth prospects have strengthened in most of East Africa, owing to improving agriculture sector growth following droughts and a rebound in private sector credit growth; in Ethiopia, growth will remain high, as government-led infrastructure investment continues.
"For many African countries, the economic recovery is vulnerable to fluctuations in commodity prices and production," said Punam Chuhan-Pole, World Bank Lead Economist and the author of the report.  "This underscores the need for countries to build resilience by pushing diversification strategies to the top of the policy agenda."
Public debt relative to GDP is rising in the region, and the composition of debt has changed, as countries have shifted away from traditional concessional sources of financing toward more market-based ones. Higher debt burdens and the increasing exposure to market risks raise concerns about debt sustainability: 18 countries were classified at high-risk of debt distress in March 2018, compared with eight in 2013.
"By fully embracing technology and leveraging innovation, Africa can boost productivity across and within sectors, and accelerate growth," said Zeufack.
This issue of Africa's Pulse has a special focus on the role of innovation in accelerating electrification in Sub-Saharan Africa, and its implications of achieving inclusive economic growth and poverty reduction. The report finds that achieving universal electrification in Sub-Saharan Africa will require a combination of solutions involving the national grid, as well as "mini-grids" and "micro-grids" serving small concentrations of electricity users, and off-grid home-scale systems. Improving regulation of the electricity sector and better management of utilities remain key to success.