Tolstoy's War and Peace, NATO, and the Ukraine
In the last few years we have witnessed, in the very pages of this magazine, a debate on whether or not NATO has become an anachronism of the Cold War, which might have made sense when the West was confronting the former Soviet Union, but makes no sense now, in fact, some maintain, it needs to be jettison from present politics, if for no other reason that the EU needs to make its own decisions without interference from the US.
Usually the issue is debated within a framework of one century, beginning with the start of World War I in 1914. Let's revisit the issue in the light of the latest development from the Ukraine and also from an historical perspective that goes beyond 1914 by a few centuries. If we do that we may be surprised at how different the whole issue begins to appear.
As we speak, Russia has de facto annexed Crimea and is invading the Eastern part of the Ukraine while the EU has issued an ultimatum of one week before more stringent economic sanctions are approved and implemented. Putin, as the bully that he is, will predictably ignore the ultimatum and go ahead with his interference in Ukrainian affairs. One hears little from EU leaders about strengthening NATO and reinforcing the defenses of all NATO countries. So one may ask: after the downing of an airline over the Ukraine with Soviet provided missiles causing the death of a couple hundred Dutch, are second thoughts being entertained about the viability of NATO? Let's see.
It should be obvious to most observers, at least those who do not consider truth simply what is convenient to oneself, that the incursions of Russia into the Ukraine has put to rest the idea, some have called it a myth, that the end of the Cold War has brought permanent peace to Europe, unless we are talking of the permanent peace of a cemetery or a desert where nobody speaks and no controversies ensue. Do we need to brace ourselves for new realities on the ground? Is Russia farther than ever from the West?
Which leads to this question: is Putin testing the NATO alliance's purpose and commitment? Is US secretary of defense Hagel correct in calling what is going on a "clarifying moment" for the alliance? The time to take a second look at the complacency of the EU in thinking that it had a benign Russia on its eastern borders; the kind of benign cute Disney-like little bear shown by Putin at the Winter Olympics a few months ago, just before he annexed Crimea.
What did Angela Merkel mean with this statement made at the White House: "post-Cold War order has been put in question" by Russia's aggression. Why did NATO, who has had a formal relationship with Russia since 1997, suspend cooperation with Moscow in light of the Ukrainian problem? What did NATO's second ranking official, Alexander Vershbow, mean by saying that Russia has compelled NATO to begin viewing it as an adversary. Given that US defense spending on NATO's collective defense is three times the combined spending of all the EU allies, should they bear a greater share of that defense? Is the end of history really here with the end of the Cold War and the end of European insecurity, a Fukuyama proclaimed some time ago, thus making NATO irrelevant? Is NATO responsible for fomenting conflict with Russia, as some maintain, in as much as they allowed former nations in the Soviet sphere of influence to enter NATO? Or has the West as a whole sought partnership with Russia in as much as their security interests seemed to be converging? Is Russia still a democratic country, or a half-hearted one? One wonders.
Some may say that the above analysis is highly biased and does not take in consideration Russia's side of the story. They claim that In the Western media which has a very short attention span, not to speak of ignorance of historical perspective, the prevailing image is that Russia is an aggressor, intent on dominating its neighbors. Western influence is presented as "positive." Russian influence as "negative." Joining the EU is depicted as being a road to economic and social prosperity and NATO is offered as a defensive bulwark against the "terrible" Kremlin. Remarkably, at least in the United States, liberals and conservatives are singing the same song. Further, the discourse of "invasion," "occupation," "aggression," and "World War III" is hardly diplomatic. How does anyone believe that negotiations can ensue when such language is thrown about? Of course the other side of that coin is that, if we have learned anything from the beginning of World War II, it is that appeasing of a bully usually means that the bully has to get paid later with greater loss of treasure and blood.
In any case, by contrast, in Moscow, the view of the situation in Ukraine is quite different. It perceives the West as encroaching on countries to which it has been very closely associated. Ukraine (the entire country, East, South, Central, and even West), along with Belarus, is viewed as a fraternal East Slavic nation to which Russia is intimately bound. The capital Kiev is regarded by all Russians as the "mother Russian city," the common point of origin for all East Slavs. To view Kiev within the boundaries of the EU and NATO is more than just a violation of a sphere of influence. It is a violation of one's historical heritage. All of which of course does not excuse the use of KBG stratagems to violate the territorial integrity of neighboring sovereign countries.
It does not help that some of the most vocal advocates for Ukrainian membership in the EU and NATO come from countries that Russia perceives as historical invaders. They include Poland and Sweden, the co-founders of the Eastern Partnership program that sponsored the Ukraine-EU Association Agreement. Both countries have a history of animosity toward Russia, but it is Poland in particular that Moscow views as being one of the chief advocates for Western expansionism.
We in the West regard Poland primarily as the victim of Russian aggression, particularly communism. We reflect on Russia's participation in Poland's partitions, its suppression of Polish uprisings, the Polish-Soviet War, the Molotov-Ribbentrop Pact, the Katyń massacre, and the establishment of communist Poland. Conversely, to a Russian with a sense of history, Poland is perceived as a historical invader, a country that during the Time of Troubles in Russia (1598-1613) supported the Tsar-pretender "False Dmitriy," attempted to bring Catholicism to Orthodox Russia, and eventually invaded and occupied Moscow in 1609. That invasion was repelled in 1612 by the duo of Kuzma Minin and Dmitriy Pozharsky, whose statue stands today in front of St. Basil's in Moscow.
Even in more recent times, Russians recall that it was Poland's Marshal Piłsudski who, during the Polish-Soviet War of 1919-21, not only tried to ensure the freedom of Poland, but also sought to annex to Poland large swathes of Lithuania, Belarus, Ukraine, and Western Russia to restore the Polish-Lithuanian Commonwealth of old. Piłsudski is still admired by some in Poland today, including members of the political elite such as the late Polish President Lech Kaczyński and his twin brother, Jarosław. He is also greatly admired by former Georgian President Mikheil Saakashvili.
Russians likewise recall Polish participation in the Napoleonic invasion of Russia. In Leo Tolstoy's War and Peace, it is the Polish legion that is depicted as being the most fanatically supportive of an expansion toward Russia, so much so that they drown in the River Viliya for Napoleon. Today, the Russians see very much the same thing, except that Napoleon is now replaced by NATO and that the Poles are now showing their loyalty, not by drowning in the Viliya, but by asking for NATO troops to be stationed in their country.
In another Tolstoyan parallel, Moscow also likely views the Ukrainians who protested on the Maidan as being the modern equivalents of the muzhiks of War and Peace. It was the muzhiks who rose up against their oppressive landlords for Napoleon, who they viewed as the embodiment of the French revolutionary ideals of liberté, égalité, et fraternité. Today though, the modern landlords are Ukraine's corrupt political elite and oligarchs, while the liberal ideals of Napoleon and revolutionary France are today the liberal ideals of Brussels and the European Union. Moscow regards the latter ideals in 2014 just as they regarded Napoleon's ideals in 1812 – that is, as false promises motivated only by geopolitical ambitions rather than by any genuine sense of altruism.
While we should be clear-eyed about the present situation in the Ukraine and remember the bully Hitler, and take Putin's propaganda machine with a big grain of salt, on the other hand we ought not forget history and its lessons so that we do not end up in another World War by permitting that empty rhetoric, unsupported by the historical facts, gets out control. NATO did not come out of a cloud, it has historical precedents and we better know what they are, before we rush to a mindless defense of democracy, freedom and Western ideals, which in the past have been breached more than observed.
Note: this article has already appeared in Ovi Magazine on November 1, 2014.
Forgiving Old Debts: Russia's Diplomatic Maneuver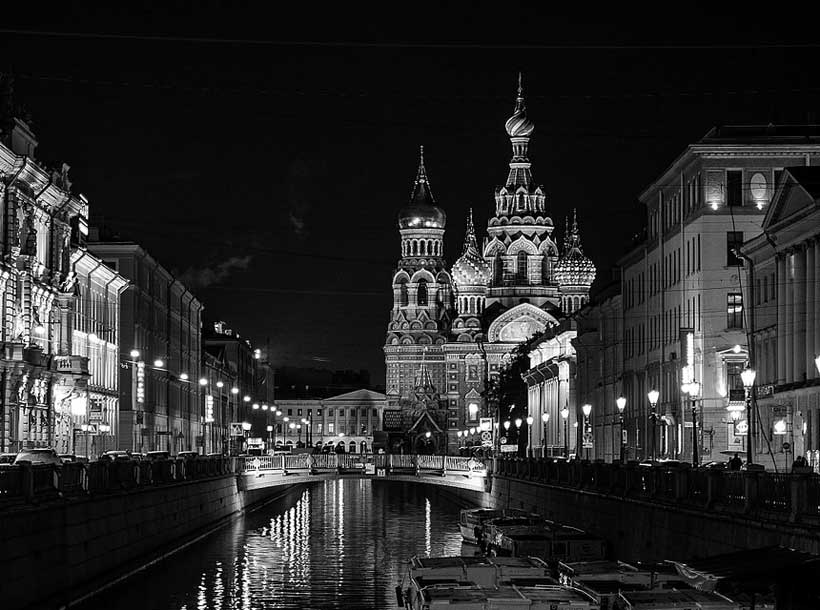 With economies experiencing contractions across the globe and with governments in the third world most vulnerable, discussions of debt relief have been revived. Yet, forgiving old debts is nothing new to the Kremlin. For the Russian government, it has been just one part of a wider diplomatic toolkit to rekindle ties that have faltered since the end of the Cold War.
Once the primary backer of numerous states over large swathes of the globe, Moscow largely retreated from the non-Soviet space during the presidency of Boris Yeltsin and it continued to not be a primary concern during Vladimir Putin's first two terms as head of state. However, Russia's resurgence on the international arena over the past few years has not only made the country more willing to re-engage with the region but also more capable.
International media has primarily viewed this through the lens of military strength. Whether it is sending trainers and advisors to the Central African Republic, allegedly supporting rebels in Libya, or deploying Wagner Group forces to fight an Islamic State-offshoot in Mozambique, the focus has primarily been conflict-oriented. However, less explored is the quieter and more economic measures that the Russian government has taken in order to win hearts and minds outside of the West.
As part of a debt-for-development programme, Russia has forgiven approximately $20 billion worth of debt to various African governments that was accrued during the Soviet period. Beneficiaries include the Commonwealth nation of Tanzania and Francophonie member Madagascar, along with others. In forgiving these loans, the Kremlin has acknowledged a reality that many countries continue to deny: such debts are unpayable. At the first ever Russia-Africa Summit, Putin stated explicitly that "It was not only an act of generosity, but also a manifestation of pragmatism, because many of the African states were not able to pay interest on these loans."
These measures have yielded concrete benefits for the previously indebted countries. For example, the decision to forgive Mozambique's $40 million debt was done in conjunction with the United Nations World Food Programme, with the money that was intended for debt repayment instead being used to provide free school meals for 150,000 children over the course of five years.
While Russia will potentially be losing some money in the short term, debt forgiveness is likely to open new doors moving forward. Many of the countries that have seen their debts written off have significant economic and geopolitical potential. With improved political relations as a consequence, it is hoped that Russian companies will get preferential treatment should contracts be offered to international firms. This could help explain the Kremlin's decision to forgive 90% of North Korea's $11 billion debt despite the latter's weak position. Russia has been eager to develop a trans-Korean gas pipeline that would transport fuel to South Korea. While the likelihood of this being realised remains slim, in the context of Pyongyang's inability to repay the debt in any case, it is a reasonable gamble to make on the part of the Russian government.
This is somewhat similar to China's efforts over the past few years, albeit in an inverse form. With Beijing less cash-strapped than Moscow, it is able to invest directly whereas Russia is using debt forgiveness to redirect cash payments away from servicing old debts and instead towards domestic reinvestments. Free projects, such as the Chinese-funded and constructed headquarters of the African Union, have been followed by ever-growing economic and political relations.
Russia's debt policy has been used to strengthen existing alliances and partnerships. While not all Soviet-era allies have retained close ties to Moscow, many have done so continuously since the Cold War. One of the biggest beneficiaries of Russian debt forgiveness has been Cuba. In July 2014, ahead of a visit to the island nation by Putin, the Russian government wrote off 90% of Cuban debt. Though Russia was not only the country that showed willingness to restructure Cuba's debt obligations at the time, it was by far the most generous. China restructured approximately $6 billion while Japan and Mexico forgave $1.4 billion and $478 million, respectively; Russia forgave $32 billion.
The decision did reaffirm the close relations between Moscow and Havana. Cuba has repeatedly voted in support of the Russian Federation at the United Nations on sensitive topics, such as Crimea, and Russian firms have received multiple drilling and mining contracts from the Caribbean country.
However, this strategy has its limitations. The overwhelming majority of these debts date back to the Soviet era and are therefore limited in scope. Some countries, such as Angola and Ethiopia (which saw most of their debts forgiven in the 1990's), were primarily recipients of military support during civil wars so their debts were not as vast as other heavily indebted countries with other creditors. Since then, despite respite from Moscow, such countries have continued to become increasingly burdened by growing debts. While Ethiopia is often heralded as an example of rapid economic growth, its debt, both in total but also has a percentage of GDP, has grown considerably during the post-Soviet era.
While debt relief is undeniably beneficial to the third world, the fact that Russian-owned debts constitute a mere fraction of all foreign-owned debts in most cases means that the act of writing debts off cannot achieve much in of themselves. Consequently, in several countries, the gesture is mostly a PR move. In the case of Afghanistan, where Russia was the largest creditor due to loans handed out during the 1980's, Kabul had for decades refused to recognise the debt. The decision to forgive the debt was therefore more of a signal of a desire to improve relations than any hope to achieve instantaneously tangible rewards.
The largest stumbling block for the Kremlin's efforts remain structural issues afflicting the indebted nations, the nature of which vary considerably from country to country. For example, while Russia has forgiven a majority of Iraq's debt to the country, which in turn helped revive talks over potential oil contracts, the continued instability in the Middle Eastern nation makes it difficult to reap many benefits. Though it is true that Baghdad has continued to purchase Russian T-90 tanks and attack helicopters, this is more of a sign that Russia has partially managed to pivot Iraq away from the United States' sphere of influence as opposed to gaining economically.
With the onset of coronavirus, however, Russia might not be the leading debt forgiver for very long. In places such as sub-Saharan Africa, where economies are expected to continue shrinking while deficits are set to grow, other creditors could potentially step in and likewise forgive debts. In April of this year, G20 leaders agreed to extend debt relief in the form of a moratorium on debt repayment yet this can only serve as a short term solution. With many governments already increasing their borrowing, creditor nations are well positioned to leverage their position in order to improve geopolitical relationships as well as set the stage for favourable contracts for their firms. If more countries follow Moscow's path, then the significance of what the Kremlin has done will only recede and lose much of its relevance.
Debt forgiveness can win friends but can only go so far. For Russia's diplomatic maneuvers to stick, they will need to continue complementing it with other efforts, such as improving trade and boosting security partnerships, in order to truly make the most of its financial generosity.
The Case of Belarus: Russia's Fear of Popular Revolutions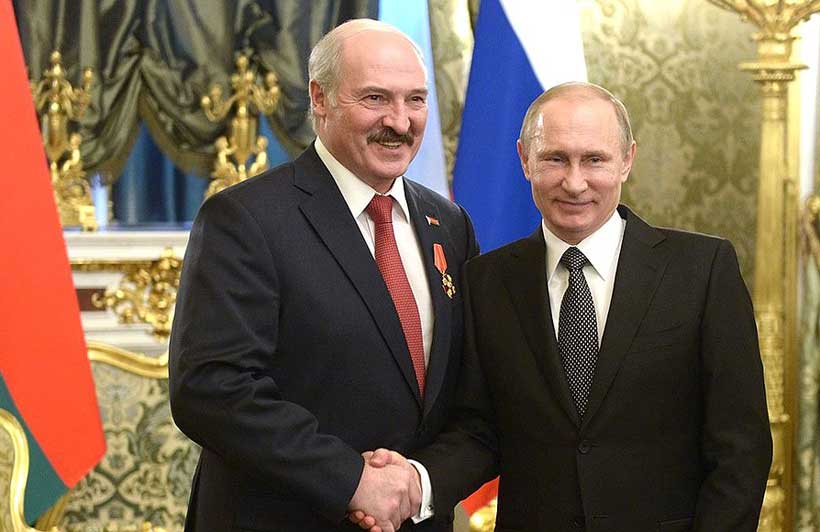 For Russia, the crisis in Belarus caused by the August presidential election result is of a geopolitical nature. Moscow might not be openly stating its geopolitical calculus, but in its eyes, the Belarus problem resembles the uprisings in Ukraine, Moldova, Georgia, and Kyrgyzstan and represents a similar problem in the long run.
Whatever the arguments propounded by world analysts that protests in Belarus are not about geopolitics and more about popular grievances against President Alexander Lukashenko, the issue will ultimately transform into serious geopolitical game.
For Moscow, the Belarus problem has been about geopolitics from the very beginning, though it was only on August 27 of this year that Vladimir Putin announced the creation of a special "law enforcement reserve" for use in Belarus should the situation get "out of control."
The Russians understand that an "Armenia-style" revolution in Belarus could theoretically take place, but it would open the country more to Europe and thereby create geopolitical dilemmas similar to those created in Ukraine before 2014. The Russians further grasp that in Ukraine, the situation was out of control even before the Maidan Revolution. Moscow's influence was not sufficient to stop Ukraine's gradual shift toward closer ties with the collective West.
For the Russian leadership, events in Belarus are a continuation of the "revolutionary" fervor that has been spreading across the former Soviet space since the early 2000s. What is troubling is whether or not the Russians see this process as an expression of the popular will that is largely independent of the West. Several indicators point to an ingrained belief within the Russian political elite that in fact the West has orchestrated the popular upheaval in Belarus.
Russian history might be of help here. Throughout the nineteenth century, the Russian Empire fought the spread of European revolutionary thought along and inside its borders. It built alliances to confront it and fought wars to forestall its progress. But in the end, the Bolshevik Revolution and the subsequent policies of the Communist Party were largely based on European thought, though many western ideas were changed or entirely refashioned.
Similar developments took place during the late Soviet period. By the 1980s, popular disapproval of the Soviet system had grown exponentially. A revolutionary fervor for independence ran amok in the Baltic states, Ukraine, and elsewhere. True reforms would have served as a cure, but half-hearted economic and social measures only deepened the crisis. Military power was used in a number of capitals of Soviet republics, but again only half-heartedly. Thus was the entire Soviet edifice brought down.
Modern Russian leadership should see that there is essentially no cure for popular grievances and mass movements along its borders. Russian history gives multiple examples of how military intervention against revolutionary fervor can bring immediate results but leave long-term prospects bleak. The defeat of revolutionary passions can only take place by minimizing those economic, social, and state-system problems that usually generate popular upheaval. This is the dilemma now facing modern Russia. The revolutions that occurred over the past 20 years, and the situation today in Belarus, all fit into this pattern.
For the moment, Lukashenko has won this round of strife with the protesters, and his rule is highly likely to continue. But what is equally certain is that the protests gave birth to a massive popular movement in a country that was once famous for the quiescence of its population.
Russia fears that eventually, this revolutionary tide will close in on Russian society. Lukashenko has stressed this idea, saying in an interview that mass disturbances will one day reach Moscow. Many rightly believed this was a ploy by Lukashenko to scare the Russians into supporting him—after all, Belarus is far smaller than Russia and much less important than Ukraine. Still, Lukashenko was right insofar as he pinpointed possible long-term problems Russia could face as it moves closer to 2036.
Much depends on the West as well. It faces a dilemma in which it ought to pursue a policy of vocal condemnation and perhaps even impose heavy sanctions—but from a balance of power perspective, moves like those would distance Minsk and push it closer to the Russian orbit. This dilemma of morality versus geopolitical calculus will haunt the West in the years to come.
Belarus exports 10.5 million tons of oil products per year, including about six million tons through the ports of the Baltic states to world markets and another 3–3.5 million tons to Ukraine. Redirecting flows from the Baltic ports to Russian ones has been discussed, but this option is less attractive to Minsk because of the longer distances involved. This comes at a time when the Baltic states imposed sanctions on high-ranking Belarussian officials and the EU is pondering serious measures.
With each such move from the West, Russia gets another opportunity. Russia has professed interest in encouraging Belarus to redirect its oil exports to Russian ports and has agreed to refinance a $1 billion debt to Russia.
A broader picture might help put the events in Belarus in context. In the South Caucasus, the Russians appear to have reached the limit of their influence. They more or less firmly control the overall geopolitical picture, but have nevertheless failed to derail Western resolve to compete in this region. In Central Asia, Russia has more secure positions, but the region in general is less important to the Kremlin than the western borderlands.
It is thus the western front—Belarus and Ukraine—that is a major theater for Moscow. Since 2015, many have believed that Syria is Russia's top geopolitical theater, but this assumption is based simply on the intensity of the immediate processes that are transpiring in the Middle East. With or without Syria, Moscow's global standing will not be fundamentally damaged. Belarus is a different matter entirely. Changes there, and by extension a potentially anti-Russian state, would constitute a direct threat to Moscow.
For Russia, Belarus is the last safe buffer zone on its western border. Ukraine is lost, as is Moldova, and the Baltic states have long been under NATO protection. Only Belarus serves as a bridge for Russia to move militarily into the heart of Europe. To lose it would be tantamount to a complete "encirclement" of Russia by the West, as argued by Russian politicians.
This geopolitical reality also means that Belarus is the country that will remain most susceptible to Russian geopolitical influence. No wonder Russia is pushing to station its air base on Belarussian soil, reinvigorate the Union state, and intensify Minsk's economic dependence on Moscow. As was the case with Ukraine, the upheaval in Belarus is about regional geopolitics.
Author's note: first published in besacenter.org
The Navalny case: Violent maintenance of the Cold War
We are currently witnessing the rise of the Cold War, through the media, after the case "poisoning" of Alexei Navalny. The case was used to raise tensions between Moscow and the European Union to the maximum.
Apparently, Alexei Navalny became a victim of poisoning. Yet none of this we can know for sure. However, after the mentioned event, an avalanche of statements "about the orderers of poisoning" was initiated by prominent European and American representatives. Without any critical review, avalanches began to fall in the direction of Moscow and President Vladimir Putin as the main culprit.
One of the first countries from which the avalanche of accusations started was France. Francois Croquet, France's ambassador for human rights, said: "We know who is to blame." A very undiplomatic statement for a diplomat, which went beyond the official framework of communication. Francois Crockett joined the wave of accusations against Russia with his statements before any investigation.
French Foreign Minister Jean-Yves Le Drian said that in his opinion, "she (Russia) should have conducted an investigation, and when the culprits are found, they should be tried, to learn a lesson, because this is not the first case of poisoning." ». The statement, very fierce, but outside the position held by the person in question. The statements of prominent diplomats call into question the international authority of France's voice in the world.
These statements are aggressively joined by many politicians in Eastern Europe, especially those who feel revanchism towards Russia because of the Eastern Bloc, and further project of Russophobia, which are in line with the great energy battle over the construction of Nord Stream 2, which involved the case of Alexei Navalny.
What do we know so far about Navalny and his treatment. Navalny was initially treated in Russian hospitals, by doctors who did not detect any presence of poison, and then he was transferred to Germany, where it was determined that he was intentionally poisoned. His transport was organized by the "Cinema in the Name of Peace" organization, which was responsible for "rescuing" the group "PussyRiot", which considered the act of imitation of abortion in the church to be an expression of artistic performance.
In the light of the situation with Russian opposition member Alexey Navalny admitted to the "Charite" hospital in Berlin with the symptoms of poisoning European and particularly German politicians and journalists opened yet another page of blatant Russophobia. Many of them push forward the theory of poisoning creating a classic image of the bloody Russian state trying to get rid of another enemy as in their vision it happened with Sergey Skripal. Even though no proofs are available and the statements of German doctors are scarce of details, this case is claimed to deepen the crisis in German-Russian relations. Some Bundestag members even call to cancel Nord Stream-2 as a punishment for the Russian government.
Despite the media hysteria encouraged by many politicians from the West, there are those who did not succumb to the first wave of Russophobia, and looked more soberly at the event related to Alexei Navalny and asked for additional evidence. For example the Vice President of the Flemish Parliament Filip Dewinter:
"Until now there is no real proof that Navalny was poisoned. I have the impression that countries like Germany are building up the pressure against Russia. The Navalny-issue is once again a perfect excuse to compromise the Russian authorities with violence and oppression against the 'opposition' … An objective and neutral investigation will tell" stated Mr. Filip Dewinter.
His statements are not alone
Chairman of the "Prussian Society Berlin-Brandenburg" Volker Tschapke stated:
"Facing constant anti-Russian propaganda on different levels, I am not surprised with such an attitude, yet I can't accept it. One of the key principles of any democratic society is the benefit of the doubt: nobody can be declared guilty until the proper investigation is conducted. Too bad, looks like this principle doesn't work in Europe anymore. I'd like to wish Mr. Navalny to recover very soon and to call German politicians to stick to democratic values and stop pointing fingers at the Russian government without any substantial evidence base." said Mr. Tschapke.
Doubts about the case are also expressed by Member of the Parliament of Italy Paolo Grimoldi:
"I don't trust the "institutional attack" to Navalny in Russia. He has many enemies, especially outside politics, in his life. In my opinion, it doesn't look like an attempt to eliminate a political opponent. If any Russian top institutional level ever wanted to strike Navalny they would act more efficiently so let's be serious and stop attacking Russia for nothing, stated Mr. Grimoldi.
Divided statements regarding Navalny's case tell us that, unlike in 2014, American power is declining and that European politicians do not make synergistic statements against Russia, but many of them view things with common sense and seek additional evidence for accusations against Russia. More and more Europeans are asking the questions: How is Russia threatening us? What will happen terribly for Europe if Nord Stream 2 is built? Most understand that the conflict in which America is pushing Europe with Russia has nothing to do with European interests, but with American ones.