The political character of Social Media: How do Greek Internet users perceive and use social networks?
Mass media, due to their symbolic character as well as their level of penetration into every aspect of social life, play a significant role in the formation of identity. According to Mezek (2011, p. 7), they have a triple role: "an information broker, arena for ideas and a community sustainer", or in other words, they act as a forum for "public influence, identity and solidarity" (Alexander and Jacobs, 1998, p. 26). Thompson underlines the importance of media, as means of "acculturalisation", that partly formulate our perceptions of belonging in groups and communities, creating a so-called, "mediated sociality" (Thompson, 1995, p. 35).
Social media in particular, appear to have taken – intentionally or not – a fundamental role in the awakening of citizens, especially the young ones that are keen internet users. Posting a statement on our personal Facebook page or updating our tweets has been gradually integrated to our everyday lives, at a level that we can no longer easily recall our previous ways of self-expression. To what extent, though, is it normal to adjust our life moments to a social platform that will afterwards do the hard job to securely mediate our ideas, anguishes or feelings to our internet companions? Is that kind of semi-protected exposure – as we don't confront face to face any possible contradictions or disapprovals – a step forward to human communication, and even more, could that have real effects on the re-politicization of citizens?
When I first joined Facebook, back in 2007, no one really could imagine how this communicative tool could work. It was just funny to find your past acquaintances, take a look at their personal information and photos sometimes without them even knowing it and feed our need of curiosity about how their lives are progressing. Real, pure, on real time information has escaped the strict limits of professional journalism and has now passed into the hands of ordinary citizens, who testify the events they experience, thus leaving no room for any kind of misrepresentation or falsification, by the government oriented Media organizations.
As a matter of fact, we should consider social media not only as multitasking, communicative platforms, but also as rapidly developing, coordinating tools for joined actions, new initiatives, even protests and new political movements. It is of high importance to focus on the symbolic character of a new, digital community that was born from its citizens' deep need for expression, contribution, sharing and participation. In fact, it is what we call "shared awareness," the ability of each member of a group to not only understand the situation at hand but also understand that everyone else does, too. Social media increase shared awareness by propagating messages through social networks. (Shirky,C., 2011, p 7)
On the other hand, there is a lot of skepticism towards social media and their possible political effects that are according to them, more or less a form of a 'couch-potato democracy'. In particular, its critics are describing these alternative kinds of political engagement as an easy and low-cost method to virtually participate in a protest, without actually contributing to social or political change – ''committed actors cannot click their way to a better world ''. (Shirky,C., 2011 p 9). Though, a possible answer here could be that social media's effectiveness doesn't derive from a kind of an exclusive ability to change the world, but on the contrary, from their contribution to a new system of coordinated social movements that aim to totally utilize the benefits of digital, information society.
But still, to what extent could we rely on social media for the development of our social presence in the world, and after all, is it really a progress to participate and contribute to both interpersonal and social actions, securely hidden behind our laptop or cell phone? The voices against the level of social media's penetration have strengthened, somehow doubting the maintenance of human integrity through these processes. As Prof. Anis Bajrektarevic characteristically puts it, ''Human integrity is self-molested (brutalized) and self-reduced (trivialized) to a lame shop-window commodity, which is purchasable 24/7 by 'poking' on the photo of someone's personal profile. And, likies are available to give a rating for 'displayed commodities'.(Bajrektarevic, A. 2011). Additionally, when it comes to politics, part of the scientific community underlines the necessity to perceive social networks only as supportive tools to more fundamental freedoms (public speech, free press, interpersonal communication, free and fair elections etc.) and not as a panacea to every socio-political uprise. After all, seen from a historical point of view, media have always played a fundamental role in social change but other more determinant factors led the road to change. According to German philosopher Jurgen Habermas, the printing press helped in Europe's democratization process by providing free space for discussion and political interaction among citizens (in Shirky, C. 2011, p 6) .
However, the main aim of this article is to present and discuss the findings of a short survey, which tried to examine how Greek internet and social media users, perceive social networks, how exactly do they utilize them and even question the level of engagement of the latter ones with current socio-political affairs.
Methodological Issues
The conduction of this survey (which started on June 10th and was finalized on June 29th 2014) was based on the method of Simple Random Sampling, which is the most widely-used probability sampling method and was considered as the most suitable one for the limited audience of 100 respondents, as it was both easy to implement and analyze. After the target group was clearly specified, all possible respondents were equally likely to participate. The link to this online survey – written in Greek as it was specifically addressed to Greek citizens, indigenous or expatriates – was repeatedly posted on my personal accounts on Facebook, Twitter, LinkedIn, My space, on different social groups of Universities of Political Science/Communication/International Studies, students' fora of University Departments (MBA Program – Athens Open University, Department of Social Work -Technological Institute of Crete), Associations of Young Scientists (i.e. Scientific Association of Young Political Scientists – EONEPE) and other research groups, profile pages of online journals (Apopseis.gr, Politicsonline.gr) etc. and was also sent via e-mail to all my corresponding contacts.
Target Group
In this short survey, we have focused on the age category of 18-35 years old (even though we have very few responses that exceed this age limit). The reason why we have selected this particular target group is that it represents a number of citizens that are both politically active and digitally literate at a significant level, compared to citizens of other age groups. According to Eurostat (2009), in 2008, more than 70 % of those aged 16–24 used a computer daily and 66 % used the internet every day or almost every day, mostly from home and from the place of education. Especially young generations (aged 16–24) have integrated the Internet into their day-to-day life as a communication tool, e.g. using search engines to find information (86 %), sending emails with attached files (77 %) or posting messages on chat rooms (61 %) (European Commission, Youth in Europe, 2009).
Despite a few expected deviations, the homogeneity of this target group could be explained through its main distinguishing features:
 Political and social activity.
 Deep diffusion of new technology and digital means of communication.
 Common social interests (future employment prospects, socio-economic stability, environmental issues etc.)
 Less entrenched social perceptions. (Karantzeni, D., and Gouscos, Dimitris G. 2013, pp 485)
Although, we have chosen to include the citizens of between 25-35 years old as well, as they are, in most cases, more politically mature with the comparative advantage of multiple, previous voting experiences as well as of a consequent greater engagement with politics in general.
Findings
One of the first questions aimed to investigate which are the most popular social networks between Greek internet users. Facebook is a great winner, gathering a 42% of the total of responses.

Furthermore, the majority of respondents appear to have got engaged with social networking services between 2007 (19.4%) and 2008 (27.6%). This appears to be strongly related with the gradual growth of Internet users in Greece, after 2007. According to Mecometer's online statistics , Greece's Internet users had a positive growth of 31.5% during the Great Recession, as well as another positive growth of 32.1% since the end of it. From 24% of active users back in 2005, we have 32.25% in 2006, 35.88% in 2007, 44.40% in 2010, reaching a total of 57.85% in nowadays (2014).
When did you start joining these (or one of these) social networks for the first time?
An interesting, though predictable finding is that the majority of users prefer portable devices to stay connected on social networks (cell phones, laptops etc.). The level of penetration of social media in people's everyday lives is more than profound, as they feel the necessity to embed this usage in every particular aspect of their day, from a simple comment about the weather or the traffic, to the uploading of photos, usually on real time, from their night out, trip, or any other kind of excursion. Of course, the attraction of numerous likes/retweets etc., is more than essential.
Another important issue is the considerable differentiation of users' attitude towards social media's character/role when they first joined these networks compared to nowadays. To be more specific, the majority of users, when they first joined social media – between 2007 and 2008 – thought that they had to deal with another platform of indirect, mediated communication, or a free space for entertainment (funny games/applications etc.). Additionally, some of them focused on the opportunity of finding friends and other acquaintances that would probably be connected in the same network, whereas only very few perceived social media as new sites for information on news and events all around the world. Furthermore, there was a minority of respondents who stated that they hadn't been totally aware of the extent of its/their uses in the first place. On the contrary, today most of the respondents argue that they consider social media as an open environment for information with the capability of interactivity or an open environment for self-expression with multiple possible receivers. The third most popular answer is that social media are means of frequent, general information. That proves that there has been a gradual transformation on how Greek citizens – internet users perceive social networks. From a typical, communicative use of these platforms they have eventually found a new, alternative field of self-expression, that is though completely different from keeping a personal blog or journal, as in the case of social media, there is the opportunity of numerous receivers in a direct and on real time way, that could even lead to the incitement of new trends, actions and initiatives with unforeseen consequences. (see i.e. the Arab Spring). The distance is somehow eliminated and the citizens feel a new, almost provocative sense of freedom of thought that, for the first time in the digital world, it counts.
So, beyond this positive theoretical approach, how do Greek citizens prefer to use social networks? Unfortunately, there is not any coherence between the ways respondents characterize or perceive these networks and the ways they actually use them. A notable idea that seems to be prevailing among the respondents is that they use social media as informative platforms. Reading the timeline, with all their friends/followers updates as well as the groups that they've joined (e-journals and news sites, companies' profiles, institutions' accounts, celebrities etc.) is obviously the most common use.
Furthermore, the respondents seem to pay attention on the opportunity to read, upload or reproduce different news or articles concerning less popular topics and interests, that are probably hidden in the chaotic environment of the internet and the anonymity it offers – numerous blogs and sites with articles and news of controversial credibility – . So, instead of individually searching through the internet to find news that have been excluded from the agenda of the predominant means of communication, internet users can now use social platforms as an alternative environment that massively gathers such information. Of course, the danger of exchanging unverified, doubtful information still exists.
The second most popular use is the communication between friends/followers. After all, there is always the need to take advantage of the opportunity to directly communicate with everyone for free and also with the enhanced ability to choose between multiple options (instant messaging, exchanging of photos and other archives, video calls, group chat etc.)
Only a minor percentage of respondents – around 3.3% – states that their most common use of social media is to write and upload personal statements/tweets or links on their personal page/account.
Now when they do write a personal statement, how often do they feel this need for public self-expression and what is it about? Well they are interested in expressing their thoughts and feelings by writing statements in their personal account's walls or timelines, but only occasionally as only a 13.4% uploads a fresh new statement every day. Most of them choose to post a statement very rarely (35.1%), and the responses that follow record a usage that ranges between one or two times a week and one or two times a month. What about their favourite topics? Comments and uploads just for fun (33.3%), comments on personal moments of their lives or their friends' lives (28.1%), general comments on current issues or the news agenda (15.6%), comments related to social problems that aim to sensitize others (6.3%), comments related to sports (1%), other topics – unfortunately not specified – (6.3%).
So, have Greek internet users chosen a more passive attitude towards social networking? They seem to almost silently participate in everything, giving priority to leisure and fun, hiding their thoughts and ideas behind a like, a share or a retweet but still, they avoid the direct way of self-expression that would of course be exposed to criticism. The irony here is that they do not feel the same reluctance when exposing their personal moments in public (photos, videos etc.), which probably seems to them more harmless and carefree.
When it comes to politics, it appears that there is a considerable hesitation of citizens to recognize a possible political character in social media and even more to have corresponding prospects from their regular use.
First of all, there is an interesting tie between the two prevalent responses, that are very different to each other, as a percentage of (15.31%) totally disagrees with the idea that social media are a secure environment for open political debates, resulting to a sum of 55.12% of respondents, that have chosen between the first 4 points (1-4) of the scaled responses), actually meaning that the majority vividly disagree with the statement, whereas another 15.31% has selected the option 7, showing that they somehow agree with the statement, even if they have some second thoughts or doubts. Perhaps results would be different if there were just a few, particular responses available (like totally disagree, disagree, agree and totally agree), but now that respondents had to choose from a wider range of responses and were given the opportunity to self-evaluate the degree of their agreement/disagreement, the findings reflect some kind of division among the Greek social networkers.
Additionally, most of the respondents don't believe that these platforms create a new sense of proximity between the citizens and the politicians that use them. Here we have a clear disagreement of 61.22%, with the most popular answers ranging from 1-4 points, expressing total disagreement with the statement.
At the same time though, they strongly disagree with the idea that social media are entertainment platforms (the most popular answer is point 1 – standing for complete disagreement with a percentage of 20.41% and the second most popular is point 3, reflecting a strong disagreement for the 12.4% of respondents), and should only considered as such, which is by the way, proportional to the ways the majority of them chooses to use these networks, as outlined above.
Moreover, there is an intense fear expressed, that could partly explain this negative attitude, and that is that social media gradually lead to a limitless, uncontrolled exposure of personal political beliefs/orientation etc. (18.37% of respondents chose option 8, considerably agreeing with the statement, and another 14.29% gave 10 points, completely agreeing with this idea.) So here, we are in front of an interesting outcome; people feel free to express themselves on everyday affairs, to make comments or statements, even to participate in short dialogues that criticize the ongoing issues. Sometimes, just a news update on the timeline is more than enough to offer all the necessary incentives to the users, through its reproduction or the placement of a simple commentary. Nevertheless, they are unwilling to step outside these borders and expose themselves to a clear political debate, as they feel that this free space hardly offers a secure and controlled environment for a serious, argument-based, depolarized dialogue between the citizens and the politicians.
At the same time though, a great number of respondents strongly accepts the idea that social media provide people with new accessibility opportunities on political affairs and recognize -although very reluctantly- that social networks raise fruitful debates and arguments on major socio-political affairs. (answers from 7-10 are the most popular between the respondents, with the majority of them showing their highest agreement with the statement – 16.33% voted with 10 points).
Statement 1: Social media are a secure environment for open political debates
Statement 2: Social media provide people with new accessibility opportunities on political affairs
Statement 3: Social media create a new sense of proximity between the citizens and the politicians that use them
Statement 4: Social media are entertainment platforms and should only considered this way
Statement 5: Social media gradually lead to a limitless, uncontrolled exposure of personal political beliefs/orientation etc.
Statement 6: Social media raise fruitful debates and arguments on major socio-political affairs
Statement 7: I don't know
Consequently, they realize the potential of these networks as means of enhancing citizens' political participation but they don't feel convinced yet that it is safe or worth getting engaged with these alternative methods. That is also crystal clear in a particular point of the survey: in the question ''Do you consider social media as a suitable environment for self-expression or open discussions/debates on major political affairs?'', 44.4% of the respondents answered probably yes and another said 15.2% surely yes. Only a question below, the same respondents denied that social media are a secure environment for open political debates. (as analyzed above).. So, according to them, social media are suitable for self-expression and open discussions on political affairs but not for an open political debate that is significantly more organized and requires awareness of the ongoing matters, clear political position, active and responsible participation, confrontation with politicians as well as willingness to express opposition if necessary.
Another possible reason might be that social media, due to their extremely diverse nature, from funny games and pastime applications to the transfer of important political, socio-economic etc. information, do not seem to have a stable, trustful profile that will predetermine its audience for the necessary accuracy, appropriateness or even seriousness they should involve.
However, it's almost a unanimous point of view that Greek politicians do not have a satisfactory presence on social media. Particularly, 40.8% of respondents state that Greek politicians have not realized the political potential of social media yet, 15.3% argue that politicians have rejected social media as an alternative means of political influence or interaction with citizens and another 30.6% admits that the latter have a limited presence but they also believe that they wish to intensify it in the future. Only a 13.3% considers Greek politicians' engagement to social networks satisfactory. That is probably a good explanation of citizens' skepticism towards a future political potential of these networks. In fact, Greek politicians have lately embedded their social media presence in their political attitude, mainly by using Twitter, where they upload their tweets – comments related to ongoing political and economic affairs, inter-party issues, and they sometimes answer to press reviews or even argue against the opposition parties. Their tweets are at times, a 'hot topic' for some TV news programs, but that's probably the media organizations' struggle for more spicy and scandalous news events. Their presence on Facebook, the most popular social network at the moment, is limited to the existence of a profile account, with official announcements, press releases etc. Although, they still face social networks as – more or less – announcement boards, where they can earn temporary popularity or display their TV presence and electoral campaign. They maintain an indirect way of semi-participation, ignoring the important power of direct communication and enhanced proximity that these platforms could offer. Greek political communication analysts, Ms Maria Katsikovordou and Mr. Stathis Haikalis, seem to agree with this statement, by supporting it with particular examples.
Although, all this hesitation illustrated above, does not actually reflect a negative attitude of Greek social networkers towards the future political potential of social media use. On the contrary, the prevalent future expectations underline the importance of focusing on social problems that are traditionally less featured by the predominant mass media institutions (25.5%), as well as the transformation of these networks into reliable, up-to-date, general information (19.70%). In addition to the above, 15.40% of respondents envision a greater participation of citizens on major socio-political affairs via social media, whereas a percentage of 12.70% thinks that social networks use should be expanded to the field of conducting open political debates. Only a 10.4% of respondents has voted for the further enhancement of indirect, mediated communication features (chat, personal messaging, video calls, etc. ) and a minor percentage of 6.9% hopes that social platforms be limited on the fields of leisure/entertainment (games, pictures, applications, videos etc. ).
Concluding Remarks
Greek internet users are highly engaged to social networks, whereas their most frequent occupation is reading the timeline, the posts and the news and in general, keeping themselves informed on both the personal aspects of their friends/followers lives and the current news agenda. The most popular social networks are Facebook (42%), LinkedIn (18%) and Twitter (15%). The majority of respondents joined at least one social network between 2007 and 2008, a fact that could highly attributed to the great diffusion of Internet usage in Greece, after 2007. The most preferable devices so to stay connected are the portable ones (portable personal computer 36.50%, cell phone (35.50%), revealing an attitude that notably embodies social media presence to physical, everyday social presence.
When they first joined social networks, Greek internet users perceived them – more or less – as on-line communicative platforms or chatrooms (36.4%), a useful application to find old friends and acquaintances (19.2%), accompanied with some funny, pastime applications and games (25.3%). There was also a minor percentage of respondents, that hadn't been totally aware of their actual use (8.1%). Nowadays, they focus on the free access of real-time general information with the added value – compared to other blogs or news sites – of being able to interactively participate, bring issues forward, start a conversation on a hot topic, criticize or express disapproval and await for immediate feedbacks or responses.
They like to express their thoughts and feelings but not every day. They update their statements once/twice a week or once/twice a month and even more rarely, and they prefer to talk about their lives or make comments on their friends posts, keeping all this basically to an amusing level. Furthermore, they share, post or re-tweet news on their own or their friends' timeline and in this way they place their opinion on what is going on in the world, by texting or just 'like-ing'.
If we could somehow illustrate the social image of these networks – at least for the questioned target group – we might present it as a new field of multidimensional interaction, a new alternative opportunity for ordinary citizens to speak for their selves, to be heard, to be followed by a familiar or unknown audience, bring important social problems in the limelight and other less featured aspects of everyday life, the way they feel it and not the way others demonstrate it.
They don't see social media just as entertaining platforms, they recognize the numerous opportunities they offer as tools of enhancing citizens' awareness and participation but they don't trust social media as mediated platforms on serious ongoing political affairs i.e. open political debates etc.
Greek internet users appear to feel the intriguing power that these networks offer in the political arena, by opening closed doors, by gaining access to a previously strict, top-down approach on the application of political power, as they have the sense that their word could count, if added to a massive, rapid movement of politically active citizens. At the same time though, a great number of respondents questions the reliability and the effectiveness of such methods and is also disappointed with the way Greek politicians have seized this new opportunity of mediatized communication between them and the citizens (more than half of respondents), whereas another 30.6% more optimistically argues that Greek politicians may have a limited presence but they are willing to intensify. In addition to this, most of them also doubt that these networks have created a sense of proximity between them and the politicians. The fear of the unknown as well as the traditionally taboo-subject of openly expressing your political orientation and beliefs could probably explain this hesitation, but only in the first place, as if we'd scratch the surface we could see that all this behavior – conscious or not – has a very strong basis. This means that it is not possible and it is not right to build a brand new, digital world, based on likes and pokes, comments, shares and retweets, we cannot simply text-message a war or peace situation, we mustn't have emoticons substitute the real expression of our anguishes and feelings. Because of the extreme simplicity of these actions, it is easier to copy a saying, to imitate a behavior, to adopt an action just because it is currently in fashion; it's posted everywhere, liked by everyone or in other words, because we've been brain-washed with it. Literacy is far more important than social media usage and only deep knowledge and personal opinion formulation could change something in the world, accompanied of course by any means available. By no means should we underestimate the incredible power of rapid massive coordination of publics that social media offer as a major step to collective action. On the contrary, we must admit that it's the level and the frequency of exposure to major social events and current political issues which social media offers to its users that reinforces active participation. ''Conceptually, social discourse exposes people to a wide range of information that may influence participatory decisions, such as information about the desirability of participation. Discussions with friends who are interested or active in politics can help people learn about the reasons for participating while reinforcing the idea that such behavior is desirable among one's peers.'' (McClurg, Scott D., 2003, p. 6). We just have to always bear in mind that these tools are useless if not exploited carefully, as quality and not quantity should be the primary criterion for every social rally. No digital means of communication, no matter how up-to-date it is and the range of opportunities it offers, should substitute real, active participation, with a physical presence on socio-political affairs, deep consciousness and critical mind, free thinking and decision making, especially during voting periods. There's always the other side of the coin, where regimes of all kinds, even the most oppressive ones, become highly literate on the usage of social media and gradually transform them to perfect means of citizens' deception and manipulation.
References
1. Alexander, J.C. and Jacobs, R.N. (1998), "Mass communication, ritual and civil society", in Liebes, T. and Curran, J. (Eds), Media, Ritual and Identity, Routledge, London, pp. 23-41.
2. Bajrektarevic, A. (2011), Is there life after Facebook? The Cyber Gulag revisited & Debate reloaded, GHIR 11(2) 2012, Addleton Academic Publishers New York
3. European Commission, Youth in Europe – A statistical portrait, Luxembourg: Publications of the European, 2009
4. Eurostat (2009), "Youth in Europe – a statistical portrait", 2009 edn, Eurostat Statistical Books available at: http://epp.eurostat.ec.europa.eu/cache/ITY_OFFPUB/KS-78-09-920/EN/KS-78-09-920-EN.PDF (accessed 15 October 2013).
5. Karantzeni, D. and Gouscos, Dimitris G., eParticipation in the EU:Re-focusing on social media and young citizens for reinforcing European identity, Transforming Government: People, Process and Policy, Vol. 7 No. 4, 2013, pp. 485
6. McClurg Scott D., Social Networks and Political Participation: The Role of Social Interaction in Explaining Political Participation, Southern Illinois University Carbondale, Dep. Of Political Science, 2003,
7. Mezek, S. (2011), European Identity and the Media – Re-definition of Identity, pp. 10-11, Stockholm University, Department of Political Science, available at: www.statsvet.su.se/mediarum/Media_and_Politics_2/PDF/Cpapers/european_identity_and_media.pdf
8. Shirky, C. (2011) 'The Political Power of Social Media: Technology, the Public Sphere and Political Change', Clay Shirky, January/February 2011, available at: http://www.bendevane.com/FRDC2011/wp-content/uploads/2011/08/The-Political-Power-of-Social-Media-Clay-Sirky.pdf
9. Thompson, J.B. (1995), The Media and Modernity: A Social Theory of the Media, Polity Press,Cambridge, p. 186.
Links
Internet Live Stats: http://www.internetlivestats.com/internet-users-by-country/
Macro-Economy Meter – Mecometer : http://mecometer.com/whats/greece/internet-users/
A European approach on Artificial Intelligence
The EU Commission is proposing a European approach to make the most out of the opportunities offered by artificial intelligence (AI), while addressing the new challenges AI brings. Building on European values, the Commission is proposing a three-pronged approach: increasing public and private investments; preparing for socio-economic changes brought about by AI; and ensuring an appropriate ethical and legal framework.
Boosting the EU's technological and industrial capacity and AI uptake across the economy
What kind of challenges can AI address? What kind of AI projects will the EU fund?
AI helps us solve many societal challenges from helping doctors make faster and more accurate medical diagnoses to assisting farmers in using fewer pesticides for their crops. It also helps public administrations to provide tailor-made responses to citizens and to decrease the number of traffic accidents. AI can help fight climate change or anticipate cybersecurity threats. The Commission will fund projects to support the use of AI in many applications, from health to transport, and to digitise industry. EU funding will also support projects to improve the performance of AI technology (e.g. the quality of speech recognition).
The Commission will support fundamental research, and also help bring more innovations to the market through the European Innovation Council pilot. Additionally, the Commission will support Member States' efforts to jointly establish AI research excellence centres across Europe. The goal is to encourage networking and collaboration between the centres, including the exchange of researchers and joint research projects.
The Commission will also support the uptake of AI across Europe, with a toolbox for potential users, focusing on small and medium-sized enterprises, non-tech companies and public administrations. The set of measures will include an EU 'AI-on-demand platform' giving advice and easy access to the latest algorithms and expertise; a network of AI-focused Digital Innovation Hubs facilitating testing and experimentation; and industrial data platforms offering high quality datasets. Several priorities have also been identified for the post-2020 multiannual financial framework (such as increased support in fields such as explainable AI to develop AI systems in a way which allows humans to understand the basis of their action or AI systems which need less data).
How will the European Fund for Strategic Investments (EFSI) help companies to adopt AI and when?
The European Fund for Strategic Investments will support the development and the uptake of AI, as part of the wider efforts to promote digitisation. The Commission – together with its strategic partner, the European Investment Bank Group – aims to mobilise more than €500 million in total investments in the period 2018-2020 across a range of key sectors. To this end, a thematic investment platform under the EFSI could be set up. In addition, the European Commission and the European Investment Fund have just launched VentureEU, a €2.1 billion Pan-European Venture Capital Fund-of-Funds programme, to boost investment in innovative start-up and scale-up companies across Europe.
What are Digital Innovation Hubs and how will they contribute to the use of AI?
Digital Innovation Hubs are local ecosystems that help companies in their vicinity (especially small and medium-sized enterprises) to take advantage of digital opportunities. They offer expertise on technologies, testing, skills, business models, finance, market intelligence and networking. For example, a small company that produces metal parts for the automotive industry could consult the regional hub and ask for advice on how to improve the manufacturing process with AI. Experts from the hub would then visit the factory, analyse the production process, consult with other AI experts in the network of hubs, make a proposal and then implement it. These activities would be partially financed with EU money.
Preparing for socioeconomic changes
What is the Blueprint for Sectoral cooperation on Skills? Which sectors are targeted?
Europeans should have every opportunity to acquire the skills and knowledge they need and to master new technology. National schemes are essential for providing such up-skilling and training. They can benefit from support by the European Structural and Investment Funds (supporting skills development with €27 billion over the period 2014-2020, out of which the European Social Fund invests €2.3 billion specifically in digital skills) and should also benefit from support from the private sector.
The Blueprint for Sectoral cooperation on Skills identifies skills needed and gaps in a sector and connects with partners that can help address those needs by developing a common European strategy and curricula development. Five sectors were chosen to pilot the Blueprint in 2017 (automotive, maritime technology, space/geo information, textile/leather/clothing/footwear and tourism) and six other sectors have been recently added (additive manufacturing, construction, maritime shipping, paper-based value chain, renewable energy and green technologies and steel industry) with EU funding support of close to €50 million.
What is the Digital Opportunity Traineeship in advanced digital skills for students and recent graduates? How will it support AI?
The Digital Opportunity traineeship initiative will provide cross-border traineeships for up to 6,000 students and recent graduates as of summer 2018. It will give students of all disciplines the opportunity to get hands-on digital experience within companies, in fields demanded where there is a skills gap, and strengthen their ICT skills, in fields such as AI.
In addition to the Digital Opportunity traineeships, the Commission asked all Member States to develop national digital skills strategies by mid-2017 and to set up national coalitions to support their implementation. National Coalitions bring together ICT and ICT-intensive companies, education and training providers, education and employment ministries, public and private employment services, associations, non-profit organisations and social partners, who all develop measures to bring digital skills to all levels of society. Through the Digital Skills and Jobs Coalition the Commission will encourage business-education partnerships for AI.
The European Institute of Innovation & Technology also designs specific programmes at Master and PhD levels to address needs arising from the digital sector and digital transformation. The programmes combine in-depth technical skills with strong innovation and entrepreneurial components. They develop skills linked to data collection techniques, data analysis methods, computer science, electronic engineering, deep learning and image recognition. These are all skills needed in areas of AI applications such as self-driving cars and robotics and image/video identification with applications in security and safety.
Ensuring an appropriate ethical and legal framework
How is the Commission encouraging the transparency of algorithms?
Algorithms are behind more and more decisions that affect our everyday lives such as access to universities, getting a loan, or the selection of filtering of information; transparency is therefore crucial. In several areas, there are already EU rules for algorithmic decisions. Examples include automated decisions based on personal data (General Data Protection Regulation, GDPR) and for high-frequency trading on the stock-market (Markets in Financial Instruments Directive, MiFID II).
Algorithmic transparency will be a topic addressed in the AI ethics guidelines to be developed by the end of the year. The AI ethics guidelines will build on work from various relevant initiatives such as the Algorithmic Awareness Building Project which will address issues related to algorithmic transparency, accountability and fairness.
Algorithmic transparency is not about disclosure of source code as such. It can take different forms, depending on the situation, including meaningful explanation (as required in GDPR), or reporting to the competent authorities (as required in MiFID II).
What is the product liability directive? Why is guidance needed?
The EU has liability rules for defective products. The Product Liability Directive dates from 1985 and strikes a careful balance between protecting consumers and encouraging businesses to market innovative products. The Directive covers a broad range of products and possible scenarios.
In principle, if AI is integrated into a product and a defect can be proven in a product that caused material damage to a person, the producer will be liable to pay compensation.
The actual cause of events that lead to damage or incident is decisive for the attribution of liability. The Commission plans to issue an interpretative guidance clarifying concepts of the Directive in view of the new technologies, building on a first assessment on liability for emerging digital technologies published today.
How does the General Data Protection Regulation apply to AI?
The General Data Protection Regulation (GDPR) ensures a high standard of personal data protection, including the principles of data protection by design and by default. It has provisions on decision-making based solely on automated processing, including profiling (AI-based systems). In such cases, data subjects have the right to be provided with meaningful information about the logic involved in the decision.
The GDPR also gives individuals the right not to be subject solely to automated decision-making (except in certain situations) such as automatic refusal of an online credit application or e-recruiting practices without any human intervention. Such processing includes profiling that consists of any form of automated processing of personal data evaluating the personal aspects relating to a natural person (AI-based systems), in particular to analyse or predict aspects concerning the data subject's performance at work, economic situation, health, personal preferences or interests, reliability or behaviour, location or movements, where it produces legal effects concerning him or her or similarly significantly affects him or her.
What will the ethics guidelines be about? What role will the AI Alliance play?
Draft AI ethics guidelines will be developed on the basis of the EU's Charter of Fundamental Rights, following a large consultation of stakeholders within the AI Alliance. The draft guidelines will build on the statement published by the European Group of Ethics in Science and New Technologies. They will address issues such as the future of work, fairness, safety, social inclusion, algorithmic transparency, and more broadly, will examine the impact on fundamental rights, including privacy, dignity, consumer protection and non-discrimination.
Given the scale of the challenge associated with AI, the full participation of all actors including businesses, academics, consumer organisations, trade unions, policy makers and representatives of civil society is essential. This is why the Commission wants to bring together a broad community of stakeholders around AI-relevant questions under the European AI Alliance. The Alliance will be set up by July 2018, and AI ethics guidelines will be published by the end of the year.
The Ethical and Legal Issues of Artificial Intelligence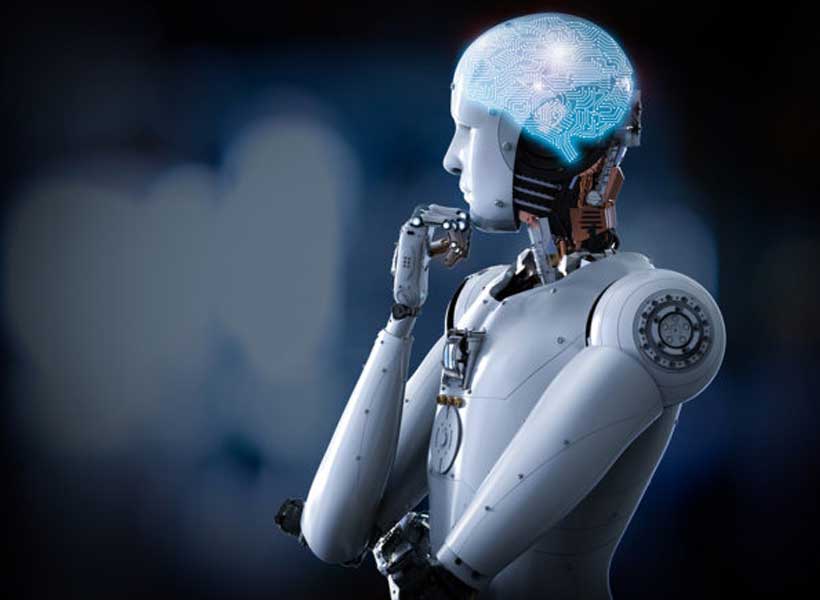 Ethics and law are inextricably linked in modern society, and many legal decisions arise from the interpretation of various ethical issues. Artificial intelligence adds a new dimension to these questions. Systems that use artificial intelligence technologies are becoming increasingly autonomous in terms of the complexity of the tasks they can perform, their potential impact on the world and the diminishing ability of humans to understand, predict and control their functioning. Most people underestimate the real level of automation of these systems, which have the ability to learn from their own experience and perform actions beyond the scope of those intended by their creators. This causes a number of ethical and legal difficulties that we will touch upon in this article.
Ethics and Artificial Intelligence
There is a well-known thought experiment in ethics called the trolley problem. The experiment raises a number of important ethical issues that are directly related to artificial intelligence. Imagine a runaway trolley going down the railway lines. There are five people tied to the track ahead. You are standing next to a lever. If you pull it, the trolley will switch to a different set of track. However, there is another person tied to that set of track. Do you pull the lever or not?
There is no clear-cut answer to this question. What is more, there are numerous situations in which such a decision may have to be made [1]. And different social groups tend to give different answers. For example, Buddhist monks are overwhelmingly willing to sacrifice the life of one person in order to save five, even if presented with a more complicated variation of the trolley problem.
As for artificial intelligence, such a situation could arise, for example, if a self-driving vehicle is travelling along a road in a situation where an accident is unavoidable. The question thus arises as to whose lives should take priority – those of the passengers, the pedestrians or neither. A special website has been created by the Massachusetts Institute of Technology that deals with this very issue: users can test out various scenarios out on themselves and decide which courses of action would be the most worthwhile.
Other questions also arise in this case: What actions can be allowed from the legal point of view? What should serve as a basis for such decisions? Who should ultimately be held responsible? This problem has already been addressed by companies and regulators. Representatives at Mercedes, for example, have said outright that their cars will prioritize the lives of passengers. The Federal Ministry of Transport and Digital Infrastructure of Germany responded to this immediately, anticipating future regulation by stating that making such a choice based on a set of criteria would be illegal, and that the car manufacturer be held responsible for any injury or loss of life.
Other countries may go a different route. Take the Chinese Social Credit System, for example, which rates its citizens based how law-abiding and how useful to society they are, etc. Those with low ratings will face sanctions. What is stopping the Chinese government from introducing a law that forces manufacturers of self-driving vehicles to sacrifice the lives of lower-rated citizens in the event of an unavoidable accident? Face recognition technologies and access to the relevant databases make it perfectly possible to identify potential victims and compare their social credit ratings.
The Main Problems Facing the Law
The legal problems run even deeper, especially in the case of robots. A system that learns from information it receives from the outside world can act in ways that its creators could not have predicted [2], and predictability is crucial to modern legal approaches. What is more, such systems can operate independently from their creators or operators thus complicating the task of determining responsibility. These characteristics pose problems related to predictability and the ability to act independently while at the same time not being held responsible [3].
There are numerous options in terms of regulation, including regulation that is based on existing norms and standards. For example, technologies that use artificial intelligence can be regulated as items subject to copyright or as property. Difficulties arise here, however, if we take into account the ability of such technologies to act autonomously, against the will of their creators, owners or proprietors. In this regard, it is possible to apply the rules that regulate a special kind of ownership, namely animals, since the latter are also capable of autonomous actions. In Russian Law, the general rules of ownership are applied to animals (Article 137 of the Civil Code of the Russian Federation); the issue of responsibility, therefore, comes under Article 1064 of the Civil Code of the Russian Federation: injury inflicted on the personality or property of an individual shall be subject to full compensation by the person who inflicted the damage.
Proposals on the application of the law on animals have been made [4], although they are somewhat limited. First, the application of legislation on the basis of analogy is unacceptable within the framework of criminal law. Second, these laws have been created primarily for household pets, which we can reasonably expect will not cause harm under normal circumstances. There have been calls in more developed legal systems to apply similar rules to those that regulate the keeping of wild animals, since the rules governing wild animals are more stringent [5]. The question arises here, however, of how to make a separation with regard to the specific features of artificial intelligence mentioned above. Moreover, stringent rules may actually slow down the introduction of artificial intelligence technologies due to the unexpected risks of liability for creators and inventors.
Another widespread suggestion is to apply similar norms to those that regulate the activities of legal entities [6]. Since a legal entity is an artificially constructed subject of the law [7], robots can be given similar status. The law can be sufficiently flexible and grant the rights to just about anybody. It can also restrict rights. For example, historically, slaves had virtually no rights and were effectively property. The opposite situation can also be observed, in which objects that do not demonstrate any explicit signs of the ability to do anything are vested with rights. Even today, there are examples of unusual objects that are recognized as legal entities, both in developed and developing countries. In 2017, a law was passed in New Zealand recognizing the status of the Whanganui River as a legal entity. The law states that the river is a legal entity and, as such, has all the rights, powers and obligations of a legal entity. The law thus transformed the river from a possession or property into a legal entity, which expanded the boundaries of what can be considered property and what cannot. In 2000, the Supreme Court of India recognized the main sacred text of the Sikhs, the Guru Granth Sahib, as a legal entity.
Even if we do not consider the most extreme cases and cite ordinary companies as an example, we can say that some legal systems make legal entities liable under civil and, in certain cases, criminal law [8]. Without determining whether a company (or state) can have free will or intent, or whether they can act deliberately or knowingly, they can be recognized as legally responsible for certain actions. In the same way, it is not necessary to ascribe intent or free will to robots to recognize them as responsible for their actions.
The analogy of legal entities, however, is problematic, as the concept of legal entity is necessary in order to carry out justice in a speedy and effective manner. But the actions of legal entities always go back to those of a single person or group of people, even if it is impossible to determine exactly who they are [9]. In other words, the legal responsibility of companies and similar entities is linked to the actions performed by their employees or representatives. What is more, legal entities are only deemed to be criminally liable if an individual performing the illegal action on behalf of the legal entity is determined [10]. The actions of artificial intelligence-based systems will not necessarily be traced back to the actions of an individual.
Finally, legal norms on the sources of increased danger can be applied to artificial intelligence-based systems. In accordance with Paragraph 1 of Article 1079 of the Civil Code of the A Russian Federation, legal entities and individuals whose activities are associated with increased danger for the surrounding population (the use of transport vehicles, mechanisms, etc.) shall be obliged to redress the injury inflicted by the source of increased danger, unless they prove that injury has been inflicted as a result of force majeure circumstances or at the intent of the injured person. The problem is identifying which artificial intelligence systems can be deemed sources of increased danger. The issue is similar to the one mentioned above regarding domestic and wild animals.
National and International Regulation
Many countries are actively creating the legal conditions for the development of technologies that use artificial intelligence. For example, the "Intelligent Robot Development and Dissemination Promotion Law" has been in place in South Korea since 2008. The law is aimed at improving the quality of life and developing the economy through the creation and promotion of a strategy for the sustainable development of the smart robot industry. Every five years, the government works out a basic plan to ensure that these goals are achieved.
I would like to pay particular attention here to two recent examples: France, which has declared its ambitions to become a European and world leader in artificial intelligence; and the European Union, which has put forward advanced rules for the regulation of smart robots.
France
In late March 2018, President of France Emmanuel Macron presented the country's new national artificial intelligence strategy, which involves investing 1.5 billion Euros over the next five years to support research an innovation in the field. The strategy is based on the recommendations made in the report prepared under the supervision of French mathematician and National Assembly deputy Cédric Villani. The decision was made for the strategy to be aimed at four specific sectors: healthcare; transport; the environment and environmental protection; and security. The reasoning behind this is to focus potential of the comparative advantages and competencies in artificial intelligence on sectors where companies can play a key role at the global level, and because these technologies are important for the public interest, etc.
Seven key proposals are given, one of which is of particular interest for the purposes of this article – namely, to make artificial intelligence more open. It is true that the algorithms used in artificial intelligence are discrete and, in most cases, trade secrets. However, algorithms can be biased, for example, in the process of self-learning, they can absorb and adopt the stereotypes that exist in society or which are transferred to them by developers and make decisions based on them. There is already legal precedent for this. A defendant in the United States received a lengthy prison sentence on the basis of information obtained from an algorithm predicting the likelihood of repeat offences being committed. The defendant's appeal against the use of an algorithm in the sentencing process was rejected because the criteria used to evaluate the possibility of repeat offences were a trade secret and therefore not presented. The French strategy proposes developing transparent algorithms that can be tested and verified, determining the ethical responsibility of those working in artificial intelligence, creating an ethics advisory committee, etc.
European Union
The creation of the resolution on the Civil Law Rules on Robotics marked the first step towards the regulation of artificial intelligence in the European Union. A working group on legal questions related to the development of robotics and artificial intelligence in the European Union was established back in 2015. The resolution is not a binding document, but it does give a number of recommendations to the European Commission on possible actions in the area of artificial intelligence, not only with regard to civil law, but also to the ethical aspects of robotics.
The resolution defines a "smart robot" as "one which has autonomy through the use of sensors and/or interconnectivity with the environment, which has at least a minor physical support, which adapts its behaviour and actions to the environment and which cannot be defined as having 'life' in the biological sense." The proposal is made to "introduce a system for registering advanced robots that would be managed by an EU Agency for Robotics and Artificial Intelligence." As regards liability for damage caused by robots, two options are suggested: "either strict liability (no fault required) or on a risk-management approach (liability of a person who was able to minimise the risks)." Liability, according to the resolution, "should be proportionate to the actual level of instructions given to the robot and to its degree of autonomy. Rules on liability could be complemented by a compulsory insurance scheme for robot users, and a compensation fund to pay out compensation in case no insurance policy covered the risk."
The resolution proposes two codes of conduct for dealing with ethical issues: a Code of Ethical Conduct for Robotics Engineers and a Code for Research Ethics Committees. The first code proposes four ethical principles in robotics engineering: 1) beneficence (robots should act in the best interests of humans); 2) non-maleficence (robots should not harm humans); 3) autonomy (human interaction with robots should be voluntary); and 4) justice (the benefits of robotics should be distributed fairly).
The examples provided in this article thus demonstrate, among other things, how social values influence the attitude towards artificial intelligence and its legal implementation. Therefore, our attitude to autonomous systems (whether they are robots or something else), and our reinterpretation of their role in society and their place among us, can have a transformational effect. Legal personality determines what is important for society and allows the decision to made as to whether "something" is a valuable and reasonable object for the purposes of possessing rights and obligations.
Due to the specific features of artificial intelligence, suggestions have been put forward regarding the direct responsibility of certain systems [11]. According to this line of thought, there are no fundamental reasons why autonomous systems should not be legally liable for their actions. The question remains, however, about the necessity or desirability of introducing this kind of liability (at least at the present stage). It is also related to the ethical issues mentioned above. Perhaps making programmers or users of autonomous systems liable for the actions of those systems would be more effective. But this could slow down innovation. This is why we need to continue to search for the perfect balance.
In order to find this balance, we need to address a number of issues. For example: What goals are we pursuing in the development of artificial intelligence? And how effective will it be? The answers to these questions will help us to prevent situations like the one that appeared in Russia in the 17th century, when an animal (specifically goats) was exiled to Siberia for its actions [12].
First published at our partner RIAC
1. See, for example. D. Edmonds, Would You Kill the Fat Man? The Trolley Problem and What Your Answer Tells Us About Right and Wrong, Princeton University Press, 2013.
2. Asaro P., "From Mechanisms of Adaptation to Intelligence Amplifiers: The Philosophy of W. Ross Ashby," in Wheeler M., Husbands P., and Holland O. (eds.) The Mechanical Mind in History, Cambridge, MA: MIT Press: pp. 149–184
3. Asaro P. The Liability Problem for Autonomous Artificial Agents // AAAI Symposium on Ethical and Moral Considerations in Non-Human Agents, Stanford University, Stanford, CA. March 21–23, 2016, p. 191.
4. Arkhipov, V., Naumov, V. On Certain Issues Regarding the Theoretical Grounds for Developing Legislation on Robotics: Aspects of Will and Legal Personality // Zakon. 2017, No. 5, p. 167.
5. Asaro P. The Liability Problem for Autonomous Artificial Agents, p. 193.
6. Arkhipov, V., Naumov, V. Op. cit., p. 164.
7. See, for example. Winkler A. We the Corporations: How American Businesses Won Their Civil Rights. Liverlight, 2018. See a description here: https://www.nytimes.com/2018/03/05/books/review/adam-winkler-we-the-corporations.html
8. In countries that use the Anglo-Saxon legal system, the European Union and some Middle Eastern countries. This kind of liability also exists in certain former Soviet countries: Georgia, Kazakhstan, Moldova and Ukraine. It does not exist in Russia, although it is under discussion.
9. Brożek B., Jakubiec M. On the Legal Responsibility of Autonomous Machines // Artificial Intelligence Law. 2017, No. 25(3), pp. 293–304.
10. Khanna V.S. Corporate Criminal Liability: What Purpose Does It Serve? // Harvard Law Review. 1996, No. 109, pp. 1477–1534.
11. Hage J. Theoretical Foundations for the Responsibility of Autonomous Agents // Artificial Intelligence Law. 2017, No. 25(3), pp. 255–271.
12. U. Pagallo, The Laws of Robots. Crimes, Contracts, and Torts. Springer, 2013, p. 36.
Busting the Blockchain Hype: How to Tell if Distributed Ledger Technology is Right for You
Blockchain has been hailed as the solution for everything, from resolving global financial inequality, providing IDs for refugees, to enabling people to sell their houses without an estate agent. However, the overwhelming hype surrounding this technology over the past year is misleading and untrue.
"We have been up and down on the blockchain roller coaster this past year," said Sheila Warren, head of the Blockchain and Distributed Ledger Technology project at the World Economic Forum Center for the Fourth Industrial Revolution. "Blockchain is an innovative solution, but it is not the solution to all problems. Blockchain has to be the right solution for the right business problem. Busting the blockchain hype is necessary to make sure businesses are using it in the right way and not damaging the long-term prospects of the technology."
Through research and analysis of the technology's capabilities and the ways it is used around the world, the team found there were 11 questions (at most) to answer to determine if blockchain can be the solution.
"To bust some of the blockchain hype, we had to design a practical framework for people who knew nothing about the technology. We started with the premise that blockchain is like any other technology – a tool in a company's toolbox," said Cathy Mulligan, Visiting Researcher at Imperial College London and member of the Forum's Global Future Council on Blockchain. "If you break down the kinds of problems blockchain technology is solving and its potential, clear paths emerge."
The paths were incorporated into a framework of "yes" and "no" questions, which guide a business leader once a specific problem is articulated. "This framework cuts through the noise about blockchain and refocuses the technology into the way business leaders think," said Jennifer Zhu Scott, Founding Partner of Radian and member of the Global Futures Council on Blockchain.
"These 11 questions were developed and then trialled with chief executive officers at a workshop at the World Economic Forum Annual Meeting 2018. The test group included C-suite executives from large corporations, most of whom said they were actively considering adopting blockchain technology in some manner," said JP Rangaswami, Chief Data Officer, Deutsche Bank.
During the workshop, one publicly listed energy company discussed its plans for an initial coin offering (ICO) and a large bank shared how it was considering using blockchain-based crypto-tokens for transferring remittances. Even in the much-debated cryptocurrency space, 100% of the participants believed that even after the cryptocurrency bubble burst, the token economy would be here to stay.