Tesla Cars, Technology, the Market Economy, and the Environment
"Everywhere we remain un-free and chained to technology, whether we passionately affirm or deny it. But we are delivered over to it in the worst possible way when we regard it as something neutral, for this conception of it, to which today we particularly like to do homage, makes us utterly blind to the essence of technology."
–Martin Heidegger, "The Question Concerning Technology"
"Technology is never neutral, neither does it guarantee a good government either on a purely utilitarian or on an ethical basis…it is conceivable that technocracy could threaten democracy. The global crises of the economic markets demonstrate how right was Croce in not reducing liberalism to a mere economic system founded, in theory, on competition."
–Ernesto Paolozzi, Interview with Mario Scarpa
The two quotes above by Martin Heidegger and Ernesto Paolozzi provide us with the essence of the problem that Western Civilization faces vis à vis technology. How are we to conceive of technology? If one conceive it as integral part of science, then the Positivists are on the right track in their assertion that science is the last cycle of a developing progressive civilization, superseding, and rendering obsolete, the first cycle constituted by myth and religion, the second cycle constituted by reason and metaphysics, and ushering in the third, final and superior and triumphant scientific empirical method as conceived by Francis Bacon. Ever-perfectible science is the culmination of progress as the 18th century, the age of reason, would proclaim via reason and rationality. This explains why the third cycle is superior: it eliminates subjectivity and bias and arrives at the truth via a fail-safe method. The fruits of science, after all, are there for everybody to see. Via science we can now go to the moon and back. Nowhere are those fruits more apparent than in the technological innovations which currently keep on multiplying almost exponentially. It is technology which will save us by a few push button solutions, not religion, not philosophy, proclaim the starry eyed modern positivists.
Take the automobile which at first resembled carriages without a horse, almost as a throw back to the 19th century, but eventually became a symbol of inevitable progress for the 20th century, just as the train was the symbol of progress for the 19th century. Is now automotive industry becoming a part of a problem, not of a progress in 21st century? The youngest automotive company in the US and Western Europe is 90 years old. Do we here talk about conservative clubs? Rigidity in the dynamic environment of otherwise very promising 21st century?!
The automobile, as well as the train, proved to be problematic for the environment; coal and oil are not clean and environmental friendly. But that too seems to have been solved via the electric train and the electric car. Tesla Motors now produces battery cars that run just as fast, as far and as efficiently as internal combustion cars, are aesthetically pleasing and, most importantly, are pollution free. Who could ask for anything more? Indeed progress is inevitable and unstoppable. When the train arrives in the American prairie, not only the buffalo is to be exterminated to make room for progress and the future, but native American tribes, stuck in the first cycle of development, need to move over also. Those who refuse to enthusiastically welcome the religion of progress, are simply relegated to reservations, or worse, exterminated like the buffalo. So it turns out that despite its claims, technology is not so neutral and value free as the Positivists have claimed; it always implies a choice to use well or to use it for ignoble ends. As Paolozzi well puts it in the above quote: "Technology is never neutral, neither does it guarantee a good government either on a purely utilitarian or on an ethical basis… "
The 2012 Olympics opened with an image of a roaring train coming down the tracks. Somebody said in the 19th century that the greatness of England resided in its abundance of coal which allowed the industrial revolution and the building of the English Empire over which the sun never set; to which the poet Matthew Arnold replied that the true greatness of England was Shakespeare. Thus began the war of the two cultures: the scientific positivistic culture vs. the culture of the liberal arts, still ongoing in the 20th century with C.P. Snow's The Two Cultures, a dichotomy that would have been inconceivable to a Leonardo, who was both a great scientist and a great artist.
Heidegger begins his Being and Time with the question Why is there something rather than nothing?; a question that any positivist would deride, if for no other reason that he cannot answer it via science nor does he care to answer it. He'd rather look at the cosmos than ask why the unexamined life is not worth living. And yet, neither Heidegger, nor Paolozzi, nor Vico whose masterpiece is titled The New Science, are anti-science luddites. Rather what they are saying is that knowledge and science are never neutral; there is always an interpretation and intentionality; they can be use for good or for evil. What made possible the horror of the Holocaust were people with much knowledge (9 of the 12 Nazis who planned the logistics of the event had Ph.D.s after their names) which was used for evil, so that the train would run on time and the ovens and the extermination chambers would function efficiently. Jacques Ellul's The Technological Society is illuminating in this respect. Heidegger, on the other hand, paradoxically joined the Nazi party and even worked for it for a short while. So, given that technology is never neutral unless it is in the hands of unthinking automatons, or zombies without a consciousness, the question persists: how shall we use technology in the 21st century? Tesla and its sleek electric motors is a solution of sort, but it is a scientific solution which does not solve the human problem; that problem is encapsulate in these questions: how do we live meaningful purposeful lives and assure our survival and salvation?
Economic Growth in Africa Rebounds, But Not Fast Enough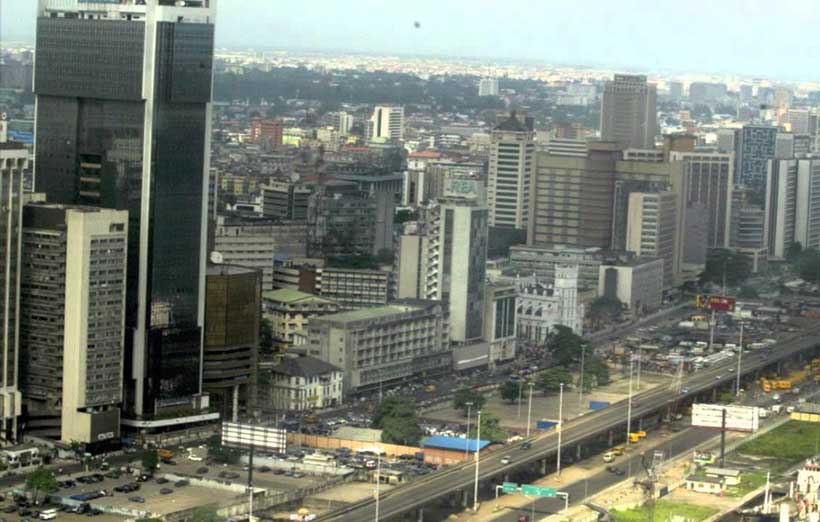 Sub-Saharan Africa's growth is projected to reach 3.1 percent in 2018, and to average 3.6 percent in 2019–20, says Africa's Pulse, a bi-annual analysis of the state of African economies conducted by the World Bank, released today.
The growth forecasts are premised on expectations that oil and metals prices will remain stable, and that governments in the region will implement reforms to address macroeconomic imbalances and boost investment.
"Growth has rebounded in Sub-Saharan Africa, but not fast enough. We are still far from pre-crisis growth levels," said Albert G. Zeufack, World Bank Chief Economist for the Africa Region. "African Governments must speed up and deepen macroeconomic and structural reforms to achieve high and sustained levels of growth."
The moderate pace of economic expansion reflects the gradual pick-up in growth in the region's three largest economies, Nigeria, Angola and South Africa. Elsewhere, economic activity will pick up in some metals exporters, as mining production and investment rise. Among non-resource intensive countries, solid growth, supported by infrastructure investment, will continue in the West African Economic and Monetary Union (WAEMU), led by Côte d'Ivoire and Senegal. Growth prospects have strengthened in most of East Africa, owing to improving agriculture sector growth following droughts and a rebound in private sector credit growth; in Ethiopia, growth will remain high, as government-led infrastructure investment continues.
"For many African countries, the economic recovery is vulnerable to fluctuations in commodity prices and production," said Punam Chuhan-Pole, World Bank Lead Economist and the author of the report.  "This underscores the need for countries to build resilience by pushing diversification strategies to the top of the policy agenda."
Public debt relative to GDP is rising in the region, and the composition of debt has changed, as countries have shifted away from traditional concessional sources of financing toward more market-based ones. Higher debt burdens and the increasing exposure to market risks raise concerns about debt sustainability: 18 countries were classified at high-risk of debt distress in March 2018, compared with eight in 2013.
"By fully embracing technology and leveraging innovation, Africa can boost productivity across and within sectors, and accelerate growth," said Zeufack.
This issue of Africa's Pulse has a special focus on the role of innovation in accelerating electrification in Sub-Saharan Africa, and its implications of achieving inclusive economic growth and poverty reduction. The report finds that achieving universal electrification in Sub-Saharan Africa will require a combination of solutions involving the national grid, as well as "mini-grids" and "micro-grids" serving small concentrations of electricity users, and off-grid home-scale systems. Improving regulation of the electricity sector and better management of utilities remain key to success.
Multilateral Development Banks Present Study on Technology's Impact on Jobs
Rapid technological progress provides a golden opportunity for emerging and developing economies to grow faster and attain higher levels of prosperity. However, some disruptive technologies could displace human labor, widen income inequality, and contribute to greater informality in the workforce. Tapping new technologies in a way that maximizes benefits, mitigates adverse effects, and shares benefits among all citizens will require public-private cooperation and smart public policy.
That is one of the main conclusions of a new study, The Future of Work: Regional Perspectives, released today by four regional multilateral development institutions: the African Development Bank (AfDB), the Asian Development Bank (ADB), the European Bank for Reconstruction and Development (EBRD), and the Inter-American Development Bank (IDB).
The study, which was presented at a seminar hosted 19 April at the IDB in Washington, D.C., explores the potential impact of technology in global labor markets and identifies concrete actions countries can take to prepare for the changing nature of jobs and leverage the benefits of emerging technologies.
The Future of Work: Regional Perspectives analyzes the challenges and opportunities presented by artificial intelligence, machine learning, and robotics in what is known as the Fourth Industrial Revolution. Potential challenges include increased inequality and the elimination of jobs, as well as the high degree of uncertainty brought about by technological change and automation. The greatest opportunities come from gains in economic growth that can result from increased productivity, efficiency, and lower operating costs.
The study includes chapters focusing on how new technological developments already are affecting labor markets in each region.
In the case of Asia and the Pacific, ADB research shows that even in the face of advances in areas such as robotics and artificial intelligence, there are compelling reasons to be optimistic about the region's job prospects. New technologies often automate only some tasks of a job, not the whole. Moreover, job automation goes ahead only where it is both technically and economically feasible. Perhaps most importantly, rising demand—itself the result of the productivity benefits that new technologies bring—offsets job displacement driven by automation and contributes to the creation of new professions.
"ADB's research shows that countries in Asia will fare well as new technology is introduced into the workplace, improving productivity, lowering production costs, and raising demand," said Yasuyuki Sawada, ADB's Chief Economist. "To ensure that everyone can benefit from new technologies, policymakers will need to pursue education reforms that promote lifelong learning, maintain labor market flexibility, strengthen social protection systems, and reduce income inequality."
The publication was launched with a panel discussion featuring senior officials of the four regional development banks leading the study: Luis Alberto Moreno (IDB President), Charles O. Boamah (AfDB Senior Vice-President), Takehiko Nakao (ADB President), and Suma Chakrabarti (EBRD President). They were joined by Susan Lund (Lead of the McKinsey Global Institute) and Pagés, one of the co-authors.
Circular economy: More recycling of household waste, less landfilling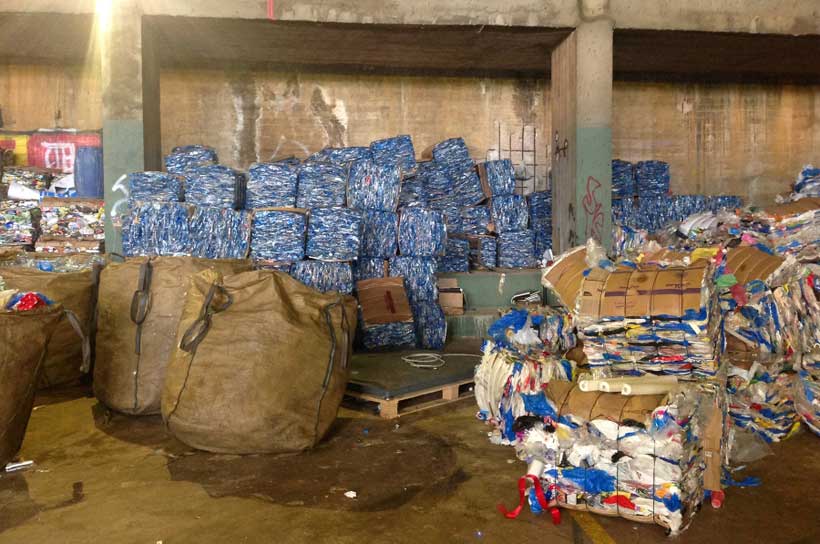 EU Parliament backs ambitious recycling targets, under legislation on waste and the circular economy, adopted on Wednesday.
Improving waste management will not only benefit the environment, climate, and human health. The four pieces of legislation are also part of a shift in EU policy towards a circular economy, i.e. a system where the value of products, materials and resources is maintained in the economy for as long as possible.
By 2025, at least 55% of municipal waste (from households and businesses) should be recycled, says the text, as agreed with Council of Ministers. The target will rise to 60% by 2030 and 65% by 2035. 65% of packaging materials will have to be recycled by 2025, and 70% by 2030. Separate targets are set for specific packaging materials, such as paper and cardboard, plastics, glass, metal and wood.
Landfilling to become an exception
The draft law also limits the share of municipal waste being landfilled to a maximum of 10% by 2035. In 2014, Austria, Belgium, Denmark, Germany, the Netherlands and Sweden sent virtually no municipal waste to landfill, whereas Cyprus, Croatia, Greece, Latvia and Malta still landfill more than three quarters of their municipal waste.
Textiles and hazardous waste from households will have to be collected separately by 2025. By 2024, biodegradable waste will also have to be either collected separately or recycled at home through composting.
Reduce food waste by 50 %
In line with the UN sustainable development goals, member states should aim to reduce food waste by 30% by 2025 and 50% by 2030. In order to prevent food waste, member states should provide incentives for the collection of unsold food products and their safe redistribution. Consumer awareness of the meaning of "use by" and "best before" label dates should also be improved, say MEPs.
"With this package, Europe is firmly committed to sustainable economic and social development, which will at last integrate industrial policies and environmental protection", said lead MEP Simona Bonafè (S&D, IT). "The circular economy is not only a waste management policy, but is a way to recover raw materials and not to overstretch the already scarce resources of our planet, also by profoundly innovating our production system".
"This package also contains important measures on waste management, but at the same time goes further, by defining rules taking into account the entire life cycle of a product and aims to change the behaviour of businesses and consumers. For the first time, Member States will be obliged to follow a single, shared legislative framework", she added.
Background: what is a circular economy?
A circular economy implies reducing waste to a minimum as well as re-using, repairing, refurbishing and recycling existing materials and products. Moving towards a more circular economy will reduce pressure on the environment, enhance security of supply of raw materials, increase competitiveness, innovation and growth, and create jobs.