Why we need to be patient with Russia
Twenty years ago, Russia was a mess – no longer an enemy, not even an adversary and certainly not a partner. What was feared most was a collapse that might turn Russia into something resembling the former Yugoslavia, all pire. "I don't like it when the U.S. flaunts its superiority," complained Russia's then president Boris Yeltsin, who insisted, "Russia isn't Haiti…Russia will rise again."
Events now confirm that; Russia is back. And it's back as a bully to former Soviet holdings in Europe, as a challenge to the United States, and as one of the self-proclaimed leaders of what is allegedly a post-Western world.
This isn't just a burst of imperial nostalgia akin to that of some European states a few decades ago. Nor is it a moment of post-bipolarity funk – a rebellion against an all-powerful America that didn't make time for Russia when it was the time to do so, and a revolt against a uniting Europe that didn't make room for its larger neighbour when it had been hoping for an invitation. As always, ghosts linger on. Seven decades of Soviet governance failed to bury centuries of Russian imperial history. La grande Russie doesn't stay passively silent for long: her vocation is to be heard and expand, not to withdraw and shrink. The "soul" attributed by former U.S. President George W. Bush to Vladimir Putin after their first meeting in June 2001 mourned two decades of disrespect. Shorn of nearly a quarter of the Soviet Union's post-1945 territories, Russia was still too big, too near and too nuclear for such treatment – not yet a true European power, but still a leading power in Europe. Russia thus longs for its imperial past, and the vexing question is how to impress upon its government in Moscow that there are limits to self-image that the Russian state can no longer sustain and which the West need not tolerate any longer.
"When Russia was weak in the 1990s," remembers former U.S. Defence Secretary Robert Gates, a self-described hardliner on the Soviet Union, "we did a poor job…managing the relationship for the long-term." The mistake, then, was to pay insufficient attention to Russia's legitimate interests and concerns. Now that Russia looks stronger, the mistake would be to exaggerate the significance and relevance of those interests. America's unfinished business with Russia is part of Europe's own unfinished business, one half of which consists of an ever closer Union while the other half is being undone by national identities that challenge the EU member states' sovereignty.
The end of the Cold War came abruptly. There was no cease-fire, no peace conference, no formal treaty and no settlement. As the Soviet Union held an unprecedented real estate sale, the West helped itself. What was in Europe was the Russian state of 1917. It might have seemed dead – "Mort à jamais?" as Marcel Proust had asked – but not forever or even for long. It was not wise to dismiss centuries of history that had seen Russia's territories expand by one Belgium a year for 300 years, that had brutally imposed the Russification of ethnic minorities, and had relied on authoritarian and even totalitarian rule to subjugate its people.
Now it's Vladimir Putin's turn to dismiss his country's most recent defeat and ride at the head of an anti-Western posse against what he calls the world's "one centre of authority, one centre of force, and one centre of decision-making." But that moment, too, will pass. As Russia's economy runs out of gas, so to speak, it also finds itself short of energy – meaning; people and even security space. Over time, an under-developed, de-populated, and encircled Russia has no credible alternative to closer co-operation with the West. Too much history and too little geography separates Moscow from a dangerously ascending China, reportedly Moscow's alternative of choice.
Boris Yeltsin had whimpered that if there was no clear winner, at least the Cold War had produced no loser. "We're not talking about a relationship between superiors and inferiors, but between equals," he wanted his "friend" Bill Clinton to know. There were echoes of Talleyrand at the Congress of Vienna in 1815 who insisted that defeated France should be treated as a co-equal. "If there are still allied powers," Talleyrand told his victorious interlocutors, "then I do not belong here." Of course, the legendary French diplomat was one of a kind, but in October 1991, on the eve of its collapse, the Soviet Union was also invited by the United States as the triumphant state to co-chair the Madrid Conference which then-Secretary of State James Baker viewed as "the end game for peace" in the Middle East. A decade later, Putin attacked his country's implicit surrender and its dismemberment as a geopolitical catastrophe, "impossible to imagine" even while it was taking place.
In autumn 2008, the violence and intensity of the war in Georgia were, according to Robert Gates, "eye openers" that demanded "a different set of lenses." "Russia's behaviour," he announced, "has called into question the entire premise of our [strategic] dialogue and has profound implications for our security relationship going forward – both bilaterally and with NATO." On the whole, though, he ignored his own warnings, which were not heeded by either by the two presidents he served as Secretary of Defence. On the contrary, a newly-elected Barack Obama soon sought a reappraisal, or reset, of U.S.-Russian relations, as if to make amends. Now however, Putin's will to re-adjudicate the verdict of History restores a sense of conflict that can no longer be ignored by those he charges with having "not simply robbed" but altogether "plundered" his country.
The confrontation between the West and Russia in the spring of 2014 is no more about Ukraine than the 2008 war in Georgia was just about Georgia. Neither of these countries is a core American interest, and the EU states have shown little interest in bringing either into their Union any time soon. Ukraine and Georgia before have been crises for Russia more than for the West, and what has made of "their" crisis "our" problem is Russian behaviour that in each case has threatened the European institutional and territorial order built up over the past 60 years. From the start, though, Putin was not discreet about his intentions – how he viewed Russia and what he thought of the West. "A proud man who loves his country," nevertheless felt George W. Bush, deceptively moved by a "sense of Putin's soul." In his first major speech after Putin returned to the presidency which he had for a while loaned to Dmitri Medvedev, Putin urged the Russians "not to lose themselves as a nation" and to reject the "standards imposed on us from outside" at the expense of "our traditions." In a dubious replica of Ronald Reagan 20 years earlier, the Russian president unveiled an "evil empire" – a U.S.-led, post-Christian Western world said to be exporting godlessness, permissiveness, and moral depravity. Unlike Mikhail Gorbachev, Putin does not want a common home with Europe, but hopes instead to build one of his own: No longer Russia in Europe or even Europe with Russia, but Europe to Russia and even, at least for the post-Soviet space, Europe in Russia.
Why Nikita Khrushchev chose in 1954 to return Crimea to the Soviet Republic of Ukraine is more puzzling than Putin's decision to return it to Russia. A proletarian intellectual who goes to the geopolitical barricades to fight for what he believes more than for what he knows, Putin echoes Nikolai Danilovsky, whose brand of Russian nationalism nurtured Fyodor Dostoyevsky's belief in a "Great Russian hegemony" dedicated to "a great renewal … for the whole world" which, wrote Dostoyevsky, was endangered by a Western civilisation whose invasion "begins with luxury, fashions, scholarship, and art – and inevitably ends in sodomy and universal corruption." That same conviction makes of Putin a gambler prepared to bet heavily on a doctrine of imposed self-determination for what he claims is, "the biggest ethnic group in the world to be divided by borders."
Nor is the renewed confrontation between Russia and the West about more recent but no less spurious analogies. Comparing Putin to Hitler, and interpreting his discourse as a translated rendition of Mein Kampf, is no more constructive than comparing Nazi Germany to post-Soviet Russia. Tantamount to assimilating spring 2014 with autumn 1938, the analogy is hardly relevant when the Western democracies today show so little interest in waging the war against Russia that they should arguably have favoured in the 1930s over appeasement. History does not grant time outs for the replay of bad calls. Similarly, evoking a new Cold War with Russia is to return to March 1948, and call for the rollback that the United Sates might have favoured over the containment that the influential commentator Walter Lippmann at first dismissed as a "strategic monstrosity." Get real: conditions with Ukraine are not comparable to those that prevailed in Munich, or on the eve of the coup in Czechoslovakia; Putin is no more a menacing reminder of Hitler or Stalin than Obama is a reincarnation of Neville Chamberlain or Franklin D. Roosevelt.
"There will be costs for any military intervention," warned President Obama in February 2014, on the eve of the Russian annexation of Crimea. But pray tell: what was there for Putin to fear after he had witnessed a year earlier Obama's reluctance to enforce his own "red lines" in Syria with John Kerry himself calling their threatened strike "unbelievably small"? There has been little Obama could do relative to how much Putin can take, in Ukraine and even some of the non-NATO territorial space in Europe. After the military option has been taken off the table, what's left is pontification – about being on the wrong side of history, as Obama put it – to deter an adversary whose sense of history goes the opposite way.
"Not to rush to judgment," advised veteran American diplomat George Kennan after the breakup of the Soviet Union in 1991, and "not to write off the Russians and their leaders. Patience, patience – that's what we need." That may well be sound advice, but for how long and how far? There is a long game to be played: don't provoke Russia and its leaders with empty threats, to be sure, but don't indulge Russia and its people with too much "understanding" either. Let it be stated once and for all: History does not owe Russia the apologies it owes Ukraine and other territorial pieces of Europe's tragic geography of pain. That is the area where can still be heard the silenced sounds of war, and where can best be smelled the worst odours of death. As historian Timothy Snyder has noted, more Ukrainians were killed fighting Nazi Germany than American, British, and French soldiers combined – not to mention the millions who had been starved to death by Stalin before the war. The history of Russia has been written by what it did to its people and in the lands of its neighbours rather than the other way around.
In short, the Russian government does what it does because Russia is what it is: a country unable to imagine life without empire, and unprepared to populate its new democracy with truly democratic leaders. The annexation of Crimea was not just Putin's way of showing Obama his manhood, rather it is a renewed bid to fulfill the idea the Russians have of themselves and of Europe. Russians may not like all that their president does, but over 80% of them approve his action. Meanwhile, Obama satisfies the broad preference of Americans who wish to do less in the world, but his foreign policy approval rating shows support from fewer than one person in three. It is as if there was public embarrassment and even some shame relative to the way in which Americans as a nation like to think of themselves.
You know where to begin, noted Kennan on more than one occasion, but often ignore where you're going to end. So it was after the Treaty of Versailles in 1919, and with the division of Germany in 1949, and since the disintegration of the Soviet Union in 1991. First Georgia, and since then with Crimea and Ukraine, Putin started "something" – but what? Does he know where he is going? In the same vein, Obama has shown he knows how to stand up to the so-called swaggerers – but will he also know where to stand up, and for what? This is Kennan turned inside out: knowing how it will end because of the limits of Russian power may actually be easier than knowing where to begin. War is no longer the way of history, but how do you bring along those whose own history takes them another way?
Over 40 years ago, President Richard M. Nixon hoped to put in place a strategy that would calibrate interests and capabilities. Knowing "when it makes a real difference and is considered in our interest" was not easy then, with a surge of Soviet power and the rise of "new influentials" which Nixon viewed as the introduction of a new multipolar order. America, he pledged, "cannot – and will not – conceive all the plans, design all the programs, execute all the decisions and undertake all the defence of the free nations of the world." Now as then, Obama's foreign policy reticence is shared by a majority of Americans who want "to come home." But also like them, it is a source of concern for a large number of America's closest allies in need of strategic reassurance. The irony is plain for all to see. Ten years after the fiasco in Iraq, the global demand for American power has never been higher, but its credibility rarely lower and its reliability more in doubt.
To convince its friends, a preponderant power must be right; to tame its enemies it must be strong; to do both, it must inspire trust. All too often Obama has appeared to do the reverse – at best, right for what he said but weak for what he did and ineffective in the way he did it. By his own account, comfortable with complexity – "the big things" as Bill Clinton noted – Obama can easily win an argument, but a lack of attention to what follows often leaves his exchanges with adversaries unheard, his reassurances not implemented, and his likeable personality not trusted. In any case, this, too, is not just about Obama but, more broadly, about a post-American world. Long past the Cold War, and possibly past America's prime too, this is not a world an emerging post-Western America understands well: every power a potential ally but every partner a possible adversary, depending on needs and urgency; every judge a penitent and every penitent a judge, depending on the case and the moment – Kosovo and Crimea, Iraq and Syria, Moscow's Afghanistan and Washington's Afghanistan, and so forth.
Obama did not originate this world – one in which the dwindling U.S. supply of security for growing world demand since the Cold War, comes together with a reduced world supply of security for rising American demand since 9/11. Nor did Obama "lose" Putin or "betray" Crimea any more than Roosevelt betrayed Eastern Europe at Yalta and Truman lost to Stalin at Potsdam. Still, there has been too much loose talk in the United States about rebalancing, to Asia or elsewhere; too much ill-timed talk of a reset, with Russia or others; too much vacuous talk, about leadership from behind and too much dismissive talk about the EU and its leaders or about Putin and his leadership. Words can impress momentarily for their elegance, but they matter more durably for their substance. Admittedly, Putin is not in Obama's intellectual league, but more plainly, he can nonetheless hammer home his points the old fashioned way – with the domineering Slavic idea of a strong and united Russia.
After World War II, the strategy of containment was embraced as a third way between appeasement and war, the two options that had been pursued by the Western democracies during the interwar years – the former to avoid the latter until the latter grew irresistibly out of the former. Fears that containment was too passive and could not rollback Soviet advances were proved wrong, and whether a different strategy would have achieved rollback faster seems unlikely. What is now known is that after some initial geopolitical confusion, the Soviets were stopped until they ran out of time, and the United States was careful to look elsewhere whenever the Soviets used force to control their half of Europe, in Hungary and elsewhere. With war on behalf of any non-NATO or non-EU country now largely ruled out in the West, Russia's renewed passion for empire must be denied with a firm yet prudent narrative similar to that of President Truman in March 1947.
How best to assist Ukraine begins with the plaintive recognition that little can now be done to keep the country entirely whole, or even free. Twenty years of Western neglect stand in the way of the former goal, and centuries of territorial and cultural intimacy with Russia constrain the latter. The echoes of past calls for the early "liberation" of Eastern Europe during the Cold War still resonate. "What are you proposing to do," John Foster Dulles was asked when Secretary of State. And President Eisenhower answered at the start of the 1956 crisis in Hungary when he announced that "the day of liberation may be postponed where armed forces for a time make protest suicidal."
What followed – a "holocaust," wrote Eisenhower – should not be forgotten. But we must face the fact that Russia's annexation of Crimea will not be reversed any time soon, if ever, and preventing further amputation is the best that can be expected. History still shapes Ukraine's destiny – two peoples in a single country that urgently needs a new constitutional formula to if it is to maintain its unity. But geography, with borders shared by seven neighbours, also gives Ukraine pivotal significance for Russia and the West. Attempts by either to build Ukraine up as an outpost against the other will not go unanswered and would deepen a dangerous geopolitical fracture in the heart of Europe.
The 1955 neutralisation of Austria, concluded at a time when Moscow could have imposed partition, is an adaptable precedent. For 40 years after that, Austria was left out of the Western institutions, but the West was not kept far away from Austria. That time-out was well used, for Austria gradually became a non-member member of the European Community, thereby easing its transition to full EU membership shortly the end of the Cold War. By comparison, a quarter of a century of bad governments has made of Ukraine a failed state which the EU is unwilling to adopt and which Russia looks unable to rehabilitate. We should also consider Russia's own condition – the state of its economy, the health of its society, and the efficacy of its own governance. Russia is back, admittedly, but not as Yeltsin had hoped: however influential it wants to be, this is a demandeur state whose staying power suffers from a lack of capabilities, including people; dwindling market power, including oil; and shrinking security space, with an expanding NATO in the West, while China grows ever stronger and more intrusive in the East and Islam more unsettled and even threatening in the South. These are the facts of geographic and economic vulnerability which Gorbachev understood when trade, mostly with Eastern Europe, amounted to less than 4% of the total Soviet economy. Now, Russia's foreign trade represents 30% of GDP, with more than half of its exports going to the West, mostly to Europe and mainly consisting of oil and gas sales that contribute the major share of Moscow's revenues. Add to this Russia's need for Western capital for technology purchases and the question of who needs whom is clear. Even as the West lacks the military will to deter Putin in the short term, it has the economic power to alter Russia's behavior before long.
When asked what he thought of Western civilisation, Gandhi reportedly answered that "it would be a good idea." At 65 years of age, the transatlantic alliance, too, still looks as if it would be a good idea. The obstacle to putting the idea into practice is not a matter of capabilities or even commitment. Rather, what is lacking is the confidence that the capabilities will be used effectively and the commitment assumed evenly; absent such confidence, the will to act is lacking. For the European allies who have become used to relying on the United States for waging, winning, and ending their wars, the recent display of inefficacy in Iraq and Afghanistan is squarely un-American. But if not the United States, who? For Americans who have repeatedly urged Europe to do more, the institutional standstill since the 2008 financial crisis is increasingly exasperating. If Europe cannot be rendered capable as a Union, how can it be responsible for its own security?
These questions, and the expectations they raise, have surfaced many times before. Now, however, their resonance is being heightened not only by Russia's resurgence in the East but also by Germany's influence in the EU and America's drift to Asia and other influential newcomers. In other words, the Western alliance is once again troubled by a Russian problem which the United States can no longer ignore, a German problem which the EU can no longer hide, and an American problem which NATO can no longer dilute. The balance of military forces appears to favour Russia more than ever before; rarely, too, has the balance of economic influence been as favourable to Germany as it is now and never has America sounded less European.
In all these cases, the dilemma is daunting. This is a surprising end to a century of total wars that were fought mostly around these two European superpowers and where there was decisive American leadership. Yet as the United States "pivots" to Asia, which it knows to be inevitable, it hopes for a Russia that is strong enough to not be tempted by China, but weak enough to not concern the EU. And it expects a Europe that is united enough to bury the past century with a fully completed union, but divided enough to depend on an American leadership that is still learning how to consult with, rather than merely inform its allies. Meanwhile, as Europe struggles with institutional questions that it knows to be indispensable, it awaits a Germany assertive enough to lead, but compliant enough to be overruled.
Back to Kennan, then: patience, patience – don't provoke but indulge. What else? This is how the Cold War was won and half of Europe redone; this is how the other half of Europe will make the continent whole after it has been kept free. The strategic recipe hasn't really changed much: To borrow from the quip of Lord Ismay, NATO's first Secretary General, America is still very much "in", and while Germany should no longer be kept "down" (now that the EU is up), Russia must be kept "out" until such time as it's prepared to come in.
First published by the Europe's World, article re-posted per author's permission
Russia is a part of Europe, which never became a part of Russia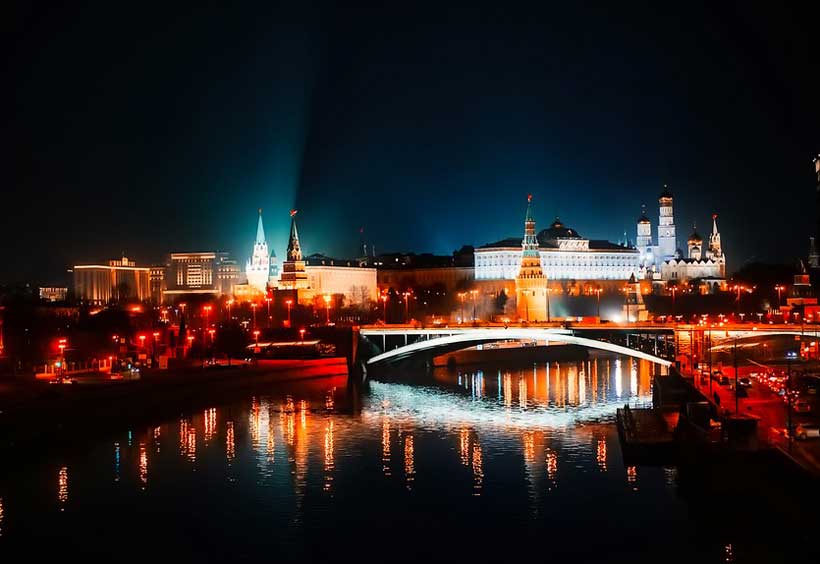 The process of the new European integration coincided in time with the intensification of the process of globalization, which has stimulated and inspired the formation of the European Union. Presently, debates about the crisis of globalization are going almost simultaneously with discussions about the crisis of European integration. The European press is now wondering who is to blame for the fact that globalization, which, overall, has contributed positively to the process of global development, failed to become a universal and, most importantly, a harmonizing model of the world order.
According to the authoritative participants in the discourse, currently going on in the European press, "the inevitable trilemma of the world economy, namely, the contradiction between the realities of democracy, sovereignty and global economic integration" has been both a bone of contention and a stumbling block. Naturally enough, these global tendencies have reflected negatively on the integration process involving the better part of Europe. As Alexei Gromyko noted in one of his recent speeches, the old principles of European integration are no longer being emulated.
The pro-EU-minded European elites admit that the whole idea initially emerged as a political project, with a "top down" structure. According to the authors of a collective study of identification problems in Europe, published by Cambridge University, political scientists of the European Union, often sponsored by the European Commission, focus mainly on the Union itself and the influence of its institutions, while virtually ignoring how the sense of community was being formed "from the down up" also outside the EU institutions or close to them. They added that the financial and economic crisis had clearly shown that external disciplinary principles of integration are ahead of, and in some cases run counter to internal integration, as well as its regional diversity.
Europe is now fully aware of the need to maintain its global competitiveness and exercise a rapid transition to a new industrial revolution. As for the East European countries, however, they do not have sufficient financial and economic resources to build a fully competitive industry of their own, and, therefore, EU subsidies to the tune of 20 percent of these countries' budgets helped to narrow to some extent the yawning gap in the socio-economic development between the "old" and "new" Europe.
According to the director of the Minsk-based Center for European Integration, Yuri Shevtsov, "what we see today is a clear transition of European integration to a new principle of dealing with less developed states. The previous level of hidden and open subsidies is no longer possible. Juncker's stimulus plan for the EU's high-tech sector … was mainly applied to the countries of "old" Europe that are better prepared for it … The inevitable cuts in subsidies to Eastern Europeans create a new reality for them for the long haul and essentially perpetuate the longstanding negative tendencies of the region's economic development. What can Eastern Europe hope for during the 10-15 years? What are the consequences of the EU's switch to a new development model? "
This leads to another important question of whether this new reality will set the stage for a new historical rapprochement between Russia and the countries of this part of Europe.
It is not only economic issues and stability of the European market for the consumption of our energy resources that we are concerned about, of course. There is no denying the fact that Russia is a part of Europe. The French cultural historian, Pierre Chaunu, argued that involvement in an intra-civilizational dialogue is the only criterion of someone's belonging to European civilization. Russia fully meets this criterion, of course. And yet, where does the feeling of a certain watershed, a barrier separating Europe from Russia that once was so acutely felt by the Slavophiles and Westernizers, really come from? From the point of view of anatomy, Russia is a part of Europe, which never became a part of Russia. How about the powerful influence of Byzantine culture on European civilization? Don't we see enough traces of this culture in Italian, German and other European cities? And still, Byzantium never became part of Europe, which tried so hard to destroy the civilization of which Russia became a successor…
It is highly symptomatic that the Dutch authorities recently listed Russia as one of the countries "around Europe," including this status in the concept of the kingdom's foreign cultural policy for 2017-2020. We know, however, that the Netherlands is not alone in this assessment. Paradoxically, it was Holland that was the main partner of and a source of inspiration for Peter the Great, who opened the "window on Europe."
We say that Russia is a part of Europe as if we were standing on the opposite bank. Why so? It would be more natural for us say: "Europe is a part of Russia," especially since Russia is not absorbed by Europe and has a significant part of it belonging to Asia, and not only geographically.
At the dawn of the past century, one Russian thinker wrote: "When reading the press and listening to public moods, I am saddened to see just how neglected our Russian thought really is and how timidly, as if apologizing, Russian people think in Russian when their thoughts differ from those of the West. "
The Institute of Europe is more than just an academic institution; it is the center, the focus of Russian thought about Europe. Moreover, in your work you have managed to maintain an important balance that is often ignored, especially by our education system, which prioritizes one part of Europe over the other. This is our eternal problem. Just as was so sadly noted by the observer I mentioned before, "We know something from history, from German, French and English literature, but we don't know a thing about the history and literature of the Slavs. If the Russian people were examined on the history of Slavism, I think the result would be pretty much instructive, as we would feel ashamed of our ignorance. We learned about Karl, Friedrich and Louis at school, but not about the Slavs."
The Russian philosopher Vladimir Ern famously said that in relation to Russia, Europe was making a rather rapid transformation from "Kant to Krupp." This is something we should always keep in mind.
What trends will prevail in Europe? Centripetal, deepening the next internal convergence, or centrifugal, which will make Europe a conglomerate of nation states again? After all, history does not repeat itself in details only.
I think there is no need for any of us to become Eurosceptics or Euro-optimists, even though sometimes it seems to me that there are more Euro-optimists among our political analysts (in percentage terms) than anywhere else in Europe. It is important for us to understand just how Europe's political, cultural and economic development is going to affect us. What will these changes mean for Russia? What do we need to prepare for?
The work being done by your institute and its unique team, acquires a truly invaluable role in solving these problems, and I want to wish all of you every success in this all-important endeavor!
From our partner International Affairs
How the West failed to understand contemporary Russia
A few years ago, James G. Stavridis, a retired U.S. admiral and dean of Tufts University's Fletcher School of Law and Diplomacy claimed that, for anyone wishing to understand the domestic and foreign politics of Russia he should read and try to understand the great works of Russian literature. In a post that he made at theforeignpolicy.com, he mentions: "Read Gogol, Dostoyevsky, Turgenev, Pushkin, Lermontov, Tolstoy, Solzhenitsyn, and Bulgakov. That's where you'll really find how Russians think".
It is understandable that when a former NATO commander suggests something like that, policymakers and diplomats from the U.S. would have an easier time understanding contemporary Russian politics. However, if this claim was true, how is it possible that after thirty years since the fall of the Soviet Union, the U.S. and the West in general still, fail to understand Russia and its position in this world?
The Russian-American relations in the era of Boris Yeltsin
By 1989, it was pretty clear that the fall of the Berlin Wall and the uprising in Eastern Europe created a chain reaction that eventually caught up with the Soviet Union. Unfortunately, the reforms that Gorbachev suggested to open up the Soviet Union failed. On December 25, 1991, the Soviet Union dissolved. The Russian Federation became an independent state and declared itself as the successor to the USSR. The Russian-American relations during the Yeltsin period can be described as neutral with a mutual tolerance from both sides. Also, at that time, there was indeed a sense of officially ending the Cold War, as both sides took positive measures to ensure that. In 1993, both sides signed the START II arms control treaty that focused on the reduction and limitation of strategic offensive arms.
However, the warm relations between the United States and Russia revealed how the U.S. perceived Russia. As a weak nation trying to balance itself after the fall of communism and its dissolvement. At the same time, Russia had to deal with enormous problems. The new Russian Federation was forced to sell almost 40.000 public businesses, like energy, mining, and communications companies. The economy of the country was in a freefall and for years the country found itself, hostage, to oligarchs. Besides that, Boris Yeltsin himself was considered to be a national embarrassment, relying heavily on the oligarchs and the West that saw him as a political tool to influence Russian domestic politics.
The United States under Bill Clinton wasn't exactly rooted in any exalted "Russophilia", as Dr. Andrei Kortunov pointed out: "Washington gave warm support to Yeltsin because of numerous US agencies' analyses indicating Yeltsin could be counted upon as a guarantee of the irreversibility of the big and small victories gained over the former Cold War antagonist" (Kortunov, 1997). However, in March 1999, these slightly warm relations would be tested, after the U.S.-led NATO military operation against Serbia over the disputed land of Kosovo. Russia was against the attack and until this day, it does not recognize the pseudo-state of Kosovo. A few months later, when he was visiting China, Boris Yeltsin verbally attacked Bill Clinton for his criticism of Russian tactics in Chechnya. He made a blunt reminder of the fact that Russia was still a nuclear superpower. "Things will be as we have agreed with Jiang Zemin. We will be saying how to live, not Bill Clinton alone". This was the only attempt that Boris Yeltsin did to show that Russia must still be considered a major player in international affairs. The U.S. made the mistake to think that the weakness of one man represented a weak nation in total, but with the 1999 elections and the victory of Vladimir Putin on December 31st, it was clear that Russia was entering a new era re-emerging from the collapse of the Soviet Union and challenge the geopolitical status quo of the new millennium.
Vladimir Putin and the genesis of modern Russia
After the appointment of Vladimir Putin as the new President of the Russian Federation, the relations between the two countries were characterized as stable and warm. However, the West continued the same rhetoric of underestimating Russia. For former senior CIA officer Paul R. Pillar, the mistake that the U.S. and the West made was pretty clear. The West did not treat Russia as a nation that got rid of communism like Hungary or Poland. Besides that, the rapid expansion of NATO on former Soviet territories created more problems for the peaceful coexistence of both superpowers, as Russia viewed that as a sign that it will not be treated fairly and equally in the global political arena.
For years, Vladimir Putin had a more passive-aggressive stance against the United States. In 2001, Russia expressed its opposition against the invasion of Afghanistan and in 2003 again, against the invasion of Iraq. Unfortunately, Russia at that time was focused on its internal affairs, as President Vladimir Putin had to resurrect a crumbling economy, deal with suppressing the power of the oligarchs and ensure the safety of Russian citizens against the attacks of Chechen terrorists. According to Vladislav Surkov, former Aide to Vladimir Putin, the country did manage to stabilize itself due to bold political changes. "Russia stopped breaking and began to recover", he wrote. To be able to compete again with the United States, Russia had to put an enormous effort to achieve that, under internal and external pressure, while being underestimated by its Western partners.
For Dr. Georgi Asatryan, Vladimir Putin and the concept of Putinism helped Russia achieve that. "Putin provided stability, predictability, and peace. Putinism ensured the possibility of development. The West cannot comprehend this since standards have always been higher there", were his words in one of his articles for EuroNews. The West soon comprehended the role of Russia in the world, with the newly appointed Obama administration in 2008. While President Barack Obama, was optimistic about a potential reset between the relations of the two nations, the reality just proved that the West had gone from a state of misunderstanding and underestimating the Russian Federation, to a state of trying to find a scapegoat and a potential enemy to protect its ideal monopoly of international influence and power.
Tug-of-war with the Obama Administration
For a brief time, there was a possibility regarding the reset in the bilateral relations between Moscow and Washington. In 2010, President Barack Obama and President Dmitry Medvedev signed a new nuclear arms treaty called NEW START to effectively reduce their nuclear weapons stockpile. However, this euphoric feeling of resetting lasted only for a few moments. By 2012, Vladimir Putin was re-elected to serve as the President of Russia for a third term. The tug-of-war between the two countries involved certain disbelief about resetting the tones. On the one hand, the West continued its traditional feeling of mistrust, creating a sense of fear against the rapid re-emerge of Russia and the nationalistic policies of Vladimir Putin. On the other hand, Russia remained paranoid about the intention of the West to meddle in its internal affairs as well as with their political expansion towards Eastern Europe.
Sir John Sawers, former head of Secret Intelligence Service (MI6) in Britain, expressed his opinion a few years ago, in a BBC interview. "If there was a clear understanding between Washington and Moscow about the rules of the road, that we are not trying to bring down each other's systems, then solving regional problems like Syria or Ukraine or North Korea would be easier". Many experts believed that the mixed signals that the Obama administration sent towards Moscow might have been one of the reasons for the fragile relationship between the two states.
From 2013 until the U.S. Presidential elections in 2016, three main events have destabilized the relations between Washington and Moscow and also added up to the misunderstanding and animosity between Barack Obama and Vladimir Putin. Firstly, the case of Edward Snowden. Mr. Snowden released secret U.S. government documents exposing a mass surveillance campaign inside the United States and on foreign country leaders. He was granted asylum in Russia, where he remains until now. The incident of Edward Snowden was enough to cancel the meeting between Obama and Putin in Moscow. The second event that stigmatized Russian-American relations was the 2014 Ukrainian coup d' etat and the annexation of Crimea by Russia. In February 2014, after the collapse of the legitimate government of Viktor Yanukovych, Russia decided to annex Crimea based on a referendum that was held on March 16, 2014. The referendum was successful and Crimea became part of the Russian Federation. At the same time, the West was against the referendum while the United States accused Russia of acts of aggression. On March 24, 2014, Russia was suspended from participating in the G8 summits. Due to the concerning situation in Ukraine at that time, the relations between the two states were characterized as the worst since the end of the Cold War.
Last but not least, the event that further increased the gap between the two sides was the Russian military intervention in the Syrian Civil War. Russia's involvement started in 2015 with an air campaign in Syria, aiming to help stabilize the situation and keep Bashar Al-Assad in power. A month later, after the air campaign, President Obama called the Russian military intervention a "recipe for disaster". In October after the launch of the Aleppo offensive and two fruitless rounds of talks in Lausanne and London, Russia's U.N ambassador, Vitaly Churkin, compared the tensions in Syria with the events during the 1973 Arab-Israeli War, mentioning that the relations between the United States and Russia were the worst since 1973.
The Donald Trump Syndrome
The most important event in Russian domestic politics is the U.S Presidential elections. This phrase has been a joke in the Russian political elite circles in the Kremlin, but it does not go far from reality. In 2016, the victory of Donald Trump might have been seen as a dreamy situation for Russia, but the reality is far from it. Although there is some truth in this statement. Donald Trump had more open policies towards Moscow promoting a more ideal relationship between the two states. It was clear that the Kremlin had ambitions to rebuild the shattered relation it had with the U.S. that was filled with mistrust from the Russian side and increased Russophobia from the American side.
In 2018, President Doland Trump called for Russia to be allowed to join the G-7 summit, where Russia was expelled back in 2014. In the first formal meeting of Donald Trump and Vladimir Putin in Helsinki, on July 16, 2018, some experts argued that there was a friendly climate between both sides. However, Donald Trump drew criticism from U.S. politicians regarding his stance to side with Russia on the allegations about potential Russian interference in the 2016 elections. John McCain went as far as describing Donald Trump's policy as: "one of the most disgraceful performances by an American president in memory".
Nevertheless, over the last four years, the Trump administration has been more of a headache rather than an ally of Russia. Particularly in the case of the Nord Stream II pipeline, where the Trump administration issued numerous sanctions on Russian and European companies involved with the project. Russian Foreign Minister, Sergey Lavrov criticized the Trump administration by saying that the ultimate goal of the U.S. is to destroy the U.S-Russia relations. Besides that, the paranoia of the former President Donald Trump with China, had a negative impact on any establishment of a new arms control agreement between the three countries, something that the Kremlin will be eager to pursue after the inauguration of Joe Biden. The increased instability inside the United States and political immaturity of Donald Trump, has been more harmful than beneficial for Russia who now sees the new Biden administration as a political pillar, to try and establish any sort of normalization in the diplomatic relations between the two countries, at least in a respectful manner of mutual understanding.
Joe Biden and the Future of the U.S.-Russia Relations
On January 20, 2021, Joe Biden will be the 46th President of the United States. Joe Biden is an old familiar face to the Kremlin, having served as the Vice-President for Barack Obama. However, the fact that he is more familiar does not change the cold relations between him and Vladimir Putin. The cold relations can be traced back to 2011 when Joe Biden met with opposition leaders, expressing his thoughts on how Vladimir Putin should not run for President in 2012. This statement is still memorable for many Kremlin officials, and the same rhetoric seems to still be used, with Joe Biden referring to Russia as the "biggest threat to U.S. security". However, despite what many analysts believe, the new Biden administration might be more reliable in building a new relationship of understanding between the two sides.
There is a growing feeling amongst the political elite of the Kremlin, that the growing turmoil and instability in the U.S. especially after the events on January 6, 2021, harms the diplomatic relations between the two countries. Besides that, Mr. Biden will take the "wheel" of a country that for four years has been exposed to unprofessionalism and childish acts from a President that is in danger of being removed from his office before the inauguration of his successor. Joe Biden, as a more traditional U.S. politician, a so-called "inside man" of U.S. politics, can be proven to be more reliable on rebuilding any new diplomatic relations with Russia. As former senator Bill Bradley, who visited the USSR in 1979 with Joe Biden, pointed out: "Joe knew the Soviet Union, knows Russia, has experience with Vladimir Putin and understands what's possible and what's not".
Joe Biden's familiarity with Russia might provide room for improvement, however, it is understandable that the relations between the two states will not be extremely friendly. A harsher attitude towards Russia is expected by the Biden administration. Nevertheless, the future of the U.S.-Russia relations with Joe Biden might conduct a more understanding approach without the mistakes of past administrations. In the end, the relations between Russia and the United States might reach a level of understanding each other's coexistence in the global arena while acknowledging the realistic politics that require each state to behave in a manner that will maximize its benefits.
Russia and Belarus: An increasingly difficult alliance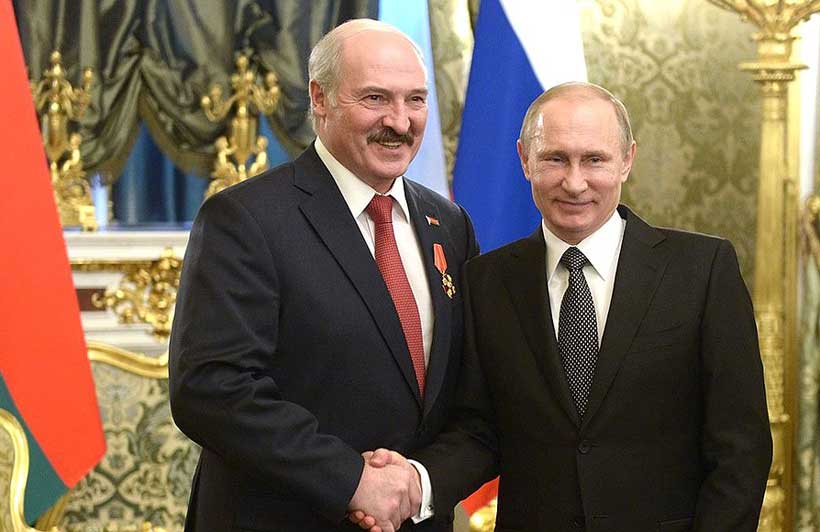 Way back in 1991, while the crisis of the Soviet system was leading to the disintegration of that galaxy of nations which, under the acronym of the Union of Soviet Socialist Republics (USSR), was the second world power in political, military and economic terms, Russia promoted and obtained the establishment of the "Commonwealth of Independent States" (CIS)in view of curbing the centrifugal force triggered by Ukraine's declaration of independence of December 1, 1991.
On December 8, 1991, all the former Soviet Republics joined the CIS, with the exception of the independent Ukraine and the Baltic States, which had been absorbed into the USSR in September 1939 thanks to the Molotov-Ribbentrop Pact and since then had always considered themselves militarily 'occupied' by the Soviets.
Currently, after the defection of Georgia and other statelets in the Caucasus, the Commonwealth of Independent States has eight other members in addition to Russia: Armenia, Azerbaijan, Kazakhstan, Kyrgyzstan, Moldova, Tajikistan, Uzbekistan and Belarus.
A glance at the map shows that Russia has placed itself physically at the centre of a region in which the CIS Member States play a fundamental role, not only as a free trade area covering a single market of over 180 million people, but also as an important collective security area that has ensured to Russia – which psychologically has never recovered from the Nazi aggression of 1941 – a 'buffer zone' around its territory, which is very important from a military viewpoint(all the more so after the "betrayal" of Ukraine, which, by siding militarily with NATO in 2014, helped fuel the Kremlin's paranoia about border security).
It is in this political and "psycho-political" context that the "special relationship" between Russia and Belarus was born and developed – a relationship that for some time has been showing increasingly visible cracks.
Belarus is a Presidential Republic ruled since 1994 by "President-dictator" Alexander Lukashenko.
Elected and re-elected again and again over the last 25 years after elections looked on with suspicion by all Western diplomacies, Lukashenko has been tolerated with more or less obvious annoyance by the Kremlin, which is interested in maintaining a privileged and advantageous relationship at economic and military levels, even in the face of the harshness with which the Belarusian President has been trying for years to keep the political opposition in his country under strict control with his iron fist and with instruments that appear excessive even to the certainly non-liberal Kremlin representatives.
The straw that threatens to break the camel's back and try Vladimir Putin's patience vis-à-vis his Belarusian colleague was his umpteenth re-election in August 2020 to the Presidency of the Republic with vote percentages that in the eyes of the entire West, but also of Russia, appeared to be the result of shameless electoral fraud.
Last year's August elections put the Kremlin in a very awkward and uncomfortable position.
On the one hand, continuing to support Lukashenko's discredited government diminishes the Russian government's democratic credibility not only in the eyes of Europe and the United States, but also in those of the more moderate allies in the CIS and, at the same time, risks alienating the respect and support of the pro-Russian citizens of the Belarusian Republic who are calling for more democracy in their country without undermining the friendly ties with Russia.
On the other hand, there is concern in the Kremlin's upper echelons that too openly supporting the reasons for the people's uprising against Lukashenko and the demand for more democracy in Belarus could turn the neighbouring Republic into a symbol for those who are calling for a similar expansion of democratic rules in Russia.
The cunning Lukashenko who, before the August 2020 elections had shown signs of impatience with Vladimir Putin's policies – according to reliable sources, they hate each other – going as far as to order the arrest (a few weeks before the vote) of 33 Russian "mercenaries" accused of being part of a Kremlin plot to sabotage his re-election, after having been put in difficulty by internal unrest and the international reaction to his authoritarian methods of government, backtracked vis-à-vis Russia.
Initially Belarus granted Russia exclusive rights on the use of Russian ports for Belarusian oil exports – a request that Lukashenko had resisted for years. Later he agreed to the stationing of military contingents of the Russian National Guard on his territory. Finally, on January 10, the Belarusian President publicly called for "the removal of any obstacles…to greater integration between Russia and Belarus".
In spite of the increasingly worried moves of the Belarusian autocrat, faced with the choice between supporting the Belarusian regime and trying to get rid of the troublesome neighbour with a coup –Russia is considering a third option which could safeguard the stability of a country like Belarus, which Russia deems essential not only from an economic, but above all from a military viewpoint, as basic foundation of the 'strategic depth' ensured by Belarus on the Russian borders in its important role of 'buffer state' safeguarding the security of Russia's Western borders.
The third option is included in two documents leaked by the Kremlin at the end of last year and published by the Russian investigative website The Insider.
The first document is entitled "Strategy of Operational Intervention in the Belarusian Republic" and was drafted in September 2020, when Lukashenko's democratic reputation was at the lowest ebb, after the evident electoral fraud and the harsh repression of people's protests.
The drafters of the document speak of the need to change the Belarusian Constitution also through "the penetration of all opposition parties and organisations" to the regime "with a view to encouraging the creation of new political forces promoting the reform of institutions", as well as through a propaganda work with the use of modern communication channels such as Telegram and Youtube.
The aim of this operation would be twofold: to turn the Belarusian Presidential Republic into a Parliamentary one and increase consensus towards the Russian ally.
The second document drafted by Kremlin strategists and skilfully leaked to The Insider talks about the foundation of a new political party in Belarus called "The People's Right", which would promote changes to the Constitution along Parliamentary lines, as well as social and economic reforms that would win citizens' support.
The creation of this new Party has not yet been publicly announced, but its programme suggests that the Kremlin hopes to divert popular support in the neighbouring Republic towards a Parliamentary and democratic transition of the country, which – as a side effect – could reduce protests over electoral fraud in the last elections.
The new Party's plans envisage that, even if – at least in an initial phase – Lukashenko remains in power to enable him to save face with a dignified departure from the scene, he will be deprived of almost all his current executive powers, as his future functions will be reduced to the typical representative functions of a 'normal' President in a Parliamentary Republic.
Furthermore, the programme of the new pro-Russian Party includes plans for extensive privatisation of the Belarusian public sector, as well as the 'dismantling of censorship' and 'respect for the freedom and dignity of the individual'.
The first feedback to the publication of these two documents, with which the Kremlin wants to demonstrate not only an obvious interest in the stability of Belarus, but also an unexpected (at least for us in the West) attention to democratic rules and respect for human rights, have aroused very positive reactions in the Russian business world, which is obviously very interested in penetrating more deeply into a country that has a well-developed industrial sector, exports a significant quantity of goods to Europe as well as to Russia, has two excellent large oil refineries and is at the forefront in the field of information technology and IT services.
In short, it is a potentially good geopolitical achievement for Vladimir Putin and his government: limiting and frustrating the ambitions of an autocrat who does not want to give up the reins of power and, at the same time, gain credit – towards Europe and the new U.S. Administration – as promoter of Western-style democratic and economic reforms.
All this while safeguarding the role of Belarus as a "buffer zone" against a NATO that, although weakened, remains a strategic opponent in the eyes of the Kremlin.