ASEAN's much underrated soft power
The 10-nation Association of South-east Asian Nations (ASEAN) still doesn't figure high on Europe's foreign policy agenda, yet the EU's chances of stronger political, business and security profile in Asia rest on forging stronger relations with it. This means EU governments must have a clearer understanding of ASEAN and its many little-noticed achievements.
With its policy of quiet, cautious and often not so fast regional co-operation and "preventive diplomacy", ASEAN has managed to achieve peace and stability in the region. Slowly but steadily, ASEAN members are integrating their economies and institutions, making the group a respected political force in the region.
Peace and stability in South-east Asia was certainly not a given when Singapore, Indonesia, Thailand, the Philippines and Malaysia signed the political declaration in 1967 that formed the basis for ASEAN. In a climate of uncertainty and suspicion, ASEAN started as a purely political undertaking. One big difference between the EU and ASEAN is that by starting as a political project, it wasn't until 1993 that the ASEAN agenda, inspired by the EU, was extended to cover economic integration.
And even then, ASEAN's goal of establishing an economic community by end-2015 with a "single market and common production base" doesn't mean it's on track to become another EU. ASEAN's economic integration is less 'deep' than that of the EU. In addition to its own integration, it is the group's policy to push ahead with the knitting together of its many different free trade agreements into one over-arching accord. The goal is to establish by 2015 an umbrella trade deal known as the Regional Comprehensive Economic Partnership (RCEP) with Australia, China, India, Japan, Korea and New Zealand as part of a policy of "widening". The RCEP is designed to create a free trade zone for a market of 3bn people with an economy of $17 trillion.
Equally impressive is ASEAN's role as a political stabiliser in the region through its network of dialogues on issues ranging from maritime security, health and climate change. These ASEAN-driven initiatives tend to go largely unnoticed in the west but they are the tools of preventive diplomacy.
ASEAN's Treaty of Amity and Co-operation (TAC) began as a "peace treaty" between its own member states but now includes a growing number of countries and 'regional organisations' (since the TAC was adapted so the EU could join) that have committed to the TAC's message of "peaceful co-operation and non-interference". In 2003, China was the first non-ASEAN member to sign up to the TAC, and others that have followed included the U.S. in 2009, the EU in 2012 and Norway and Pakistan as the most recent members, with Turkey and Brazil about to join.
ASEAN has, significantly, managed to keep relations with China on an even keel despite the tensions in the South China Sea over conflicting territorial claims of China and Vietnam, and China and the Philippines. This may lead some to indulge in simplistic conclusions of "inevitable war" in the region – but the reality is very different. China, after long, patient but relentless lobbying by ASEAN, has finally agreed to talk with ASEAN as a bloc about a Code of Conduct for the South China Sea. This ASEAN-China dialogue is still fragile, and fresh incidents could yet lead to future misunderstandings and escalation, so armed conflict can never be ruled out. In the meantime though, ASEAN has played an important stabilising role.
Indonesia, accounting for some 40% of ASEAN's population and economy, is in the vanguard of efforts to keep the peace with China and has steered clear of China-U.S. rivalry in the region. Indonesia seeks to keep ASEAN, which includes some very pro-U.S. members and others who are allied with China, on a similarly neutral course. When East Timor said it wanted to join ASEAN, Indonesia was clear about ASEAN's role as a counter-balance to China, with Indonesia's foreign minister, Marty Natalegawa warning that a negative ASEAN reaction to East Timor's entry bid could only lead to "greater influence of China in East Timor". This said, the minister has stressed on more than once occasion that there is "no need to create a new Cold War climate".
ASEAN executed much behind-the-scenes influence to spur political change and reform in Myanmar. Its decision in 1997 to accept military-ruled Myanmar as a member was in part related to growing Chinese influence in that country, and ASEAN member states felt it was better to deal with Myanmar through a policy of "constructive engagement" than to exclude it.
Myanmar's ASEAN membership of course led to difficulties in relations with the EU, the U.S. and other Western countries. But ASEAN felt it was not up to those outside the region to pass judgment on the issue, and it can now claim with some justification that this inclusive approach towards Myanmar produced the right results. ASEAN diplomats like to explain that it played an equally important role by showing Myanmar that the 'international community' was not composed of a bunch of unpleasant bullies.
ASEAN's rapid response to cyclone Nargis when it struck Myanmar in 2008 also helped to spur change in the country. Former ASEAN Secretary General Surin Pitsuwan convinced Myanmar's leaders of the need to accept foreign assistance, and in addition, there was constant soft pressure from Indonesia, whose leaders never spoke out openly against the regime, but for many years met with their Myanmar counterparts to underline the importance of becoming democratic, holding up their own country as an example of a transformation from an authoritarian regime to a vibrant democracy. Myanmar isn't there yet, but the process of change now underway is testimony to ASEAN's little-noticed soft power.
ASEAN's post-modern diplomacy and its role as a factor of stability and peace in the region have long been underestimated by Europe and the U.S. But both Brussels and Washington are now waking to ASEAN's importance, recognising that it shares with the EU the fate of a regional "peace organisation" that seldom makes the headlines. ASEAN plays a crucial stabilising and balancing role in a south-east Asia, and in the face of rivalries between China, the U.S., Australia, India, Russia and others, its protective fence is of utmost importance to the region's smaller countries. And even Indonesia finds itself better able to promote its policy of "zero enemies, thousand friends" in the ASEAN context than alone.
In spite of the shouting matches that at times erupt between individual ASEAN members and China, ASEAN as a group has a constructive relationship with its huge neighbour. ASEAN-China co-operation covers many sectors and the two sides have concluded an ambitious free trade agreement. There remain problems, but these are dealt with in a way that is arguably more mature and proactive than, for instance, the uneasy relationship between the EU and Russia.
ASEAN's soft power may be hard to understand for those who think of power in terms of helicopters and gunboats. But today's world needs peace-builders and conflict managers – and ASEAN's stabilising role should not be underestimated. It is time Europe took note.
First published by the Europe's World, article re-posted per author's permission
Lost Malaysian Hopes and the Pakatan Catch 22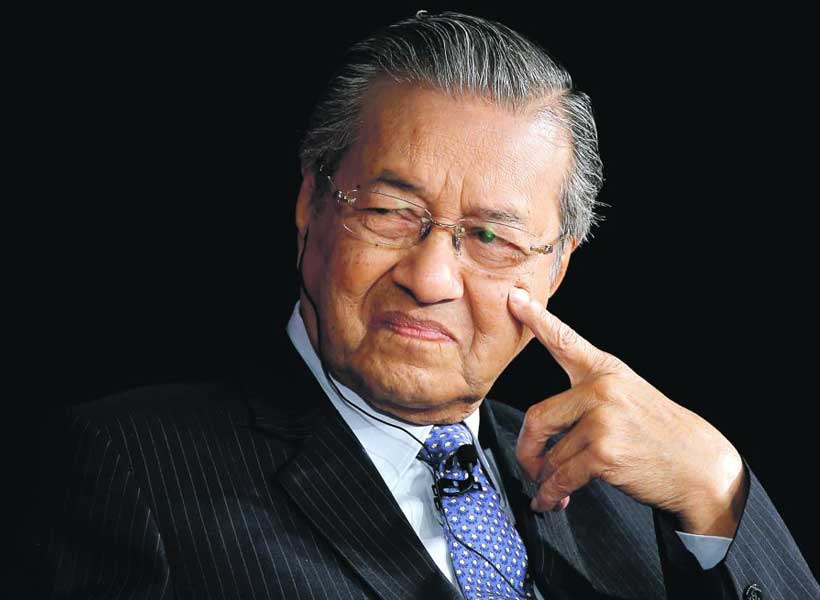 It took the Malaysian opposition more than a generation to topple the Barisan Nasional government, led by the now-discredited United Malays National Organization. Throughout mosques, coffee shops and markets in Malaysia, there has been an atmosphere of hope and anticipation by many for change that goes all the way back to when Mahathir Mohamed dismissed Anwar Ibrahim as deputy prime minister back in 1998 and jailed him in a trial regarded universally as trumped up.
From that day on Anwar Ibrahim became synonymous for reform in Malaysia. The charismatic opposition leader, from jail and out, managed to unite a wide diversity of NGOs and mostof the opposition parties against the Barisan. But it took 20 years and reports by the Sarawak Report, the Wall Street Journal, Asia Sentinel and others to expose what is now known as the 1Malaysia Development Bud scandal which tainted Prime Minister Najib Razak as a complete crook and his wife as a grasping harridan. Najib shut down critical parts of the local media and sacked the Attorney General before charges could be laid against him.
Mahathir, in quasi-private life through two administrations, once again mobilized forces to remove Najib, creating Parti Pribumi Bersatu Malaysia (PPBM) with the help of defectors from UMNO and joining the Pakatan Harapan coalition led from prison by his nemesis Anwar.
The 2018 election became a Mahathir-vs-Najib contest, where Najib was almost universally expected to hold onto power. There seemed to be an air of disillusionment with the electoral process and apathyduring the campaign. However, voter turnout was more than 82 percent. The Pakatan Harapan coalition defeated Najib, who was prevented from fleeing the country in a private aircraft for Indonesia. The surprised public instantaneously became euphoric, celebrating in the streets. Many Malaysians believed they would now get the reform and change they had long hoped for.
The Pakatan Catch 22
However, the defeat of the Barisan exposed a very complex electorate. Different groups of voters made their decisions for different reasons. Non-Malays saw the removal of the Barisan as the end of a dark apartheid era in which every citizen would be regarded as equal, as was promised by sections of the Harapan manifesto. In contrast, many urban, professional and middle-class Malays hoped that Mahathir would clean up the mess the country was in. Voters in rural Malaysia, particularly in Kelantan and Terengganu, didn't switch at all. They went to the rural Islamist Parti Islam se-Malaysia, or PAS. The small northern state of Perlis remained staunchly Barisan.
There is now a deep polarization in the Malaysian electorate between those who want a Malaysian Malaysia and those who want a Malay Malaysia. This is a massive dilemma for the reform government.
A major part of the electorate sees reform as a threat to special privileges that they have received since the advent of the New Economic Policy, an affirmative action policy for the Malay majority, in 1971. Three generations of education and political narrative have created this sense of privilege, which is deeply engrained in rural Malays. These sentiments are being played upon politically to the point where the government has had to stall decisions about child marriage and reverse its decision to ratify the International Convention on the Elimination of All Forms of Racial Discrimination (ICERD).
In addition, the Pakatan government is being subjected to pressure from sections of the Malaysian royalty, which led to the reversal in ratifying the Rome Statute, a prelude to joining the International Criminal Court, and the resignation of Johor Chief Minister Osman Sapian.
The government now faces a situation in which any future policy decisions and reforms must be framed from a Bumiputera perspective and agreed in royal circles. This is particularly the case as the government is extremely slow with any electoral reform, which would effectively weaken opposition to policy reform, through adopting the principle of "one vote, one value." Without electoral reform, any policy reversals will favor the newly formed UNMO-PAS alliance with its narrative pandering to the rural Malay electorate.
The Pakatan government needs to very quickly undertake electoral reform to counter the strength of the conservative electorate. Currently a rural vote can be worth anything up to four times an urban one. It is this imbalance that is providing UMNO-PAS with a powerful base from which to prevent the government pushing through any reform agenda.
However the latest news on electoral reform is that the Election Commission and UNDP will only make a joint study about the electoral system in the coming months, far too long for something that is threatening the very long-term livelihood of the government.
More of the same
With this inaction on electoral reform, it could be argued that the May 9 general election was not about vital reform needed in the country, but rather replacing one leadership group with another. In many respects the Pakatan government is acting just like its predecessor. The reform report handed down by the Council of Eminent Persons (CEP) has been suppressed by the Official Secrets Act, indicating the new government doesn't place a high priority on transparency.
The Sedition Act has not been repealed and is in fact being used to prosecute political opponents. The Anti-Corruption Agency (MACC) still cannot decide who to prosecute independently. Cabinet ministers have had corruption charges quickly dismissed against them. Political appointees are still being appointed to government-linked companies and statutory bodies.
Mahathir's Parti Bersatu and Parti Keadilan Rakyat, the two Malay parties in the Pakatan Harapan coalition, both strongly resemble UMNO right down to the internal politics and squabbles. With defectors from UMNO freely running across to Parti Bersatu, the parties are looking more like a new UMNO.
In defense of the Pakatan Government, Mahathir has worked hard to form an operational government from a broad group of parties. However many within the cabinet are very inexperienced, and there is a strong sense of inertia and apathy coming from the largely ethnic Malay civil service, with stories of sabotage against the new government.
Even with Mahathir back in power, changing institutions that have been inefficiently built and harboring wasteful cronies of the previous government is very difficult. However what is sad to see is that many of these cronies are still being reappointed to positions of power.
The old guard still are very clearly in charge of the new government, which has a "back to the future" quality about it. Old rivalries continue. The Anwar-Mahathir power struggle continues from the 1990s. Gamesmanship seems to be a trademark of the new government. There are many disappointed with not being given plumb jobs and important positions within the new administration.
Consequently, the Pakatan ministry is more a transition than reform one. The country must mark time until Anwar takes over from Mahathir to become prime minister. The country is waiting for someone who currently has no position in government. The country is waiting for someone they don't really know very well.
Anwar Ibrahim was the education minister who introduced Malay medium at schools, which many claimed was a major setback to the country's education system. Anwar advocated IMF intervention in the 1997 Asian financial crisis. Anwar is well known for saying different things to different audiences.
From Anwar's actions and stands taken over the years, he seems to be more a pragmatist rather than a visionary leader. Most of the policies he has advocated are populist, even though they may not be in Malaysia's best interests such as the abolition of the goods and services tax that Najib put in place, denying the government a critical source of revenue, and maintenance of fuel subsidies. Anwar's politics have been high in gamesmanship at a time the country really needs to get down and focus on the social, economic, financial, and institutional problems facing it.
As a sideshow, Najib, still active despite charges against him for looting 1MDB, is looking for a political solution to his problems rather than a legal one. Current electoral demographics favor him. The UMNO-Pas alliance will enable Najib to skillfully exploit the insular side of the electorate. The Pakatan government's mistakes have shown up electorally in the last two by-election results.
Najib also knows, if he can say out of jail, that he will not be facing Mahathir in the next election. Most probably he will be facing Anwar, who has made many strategic blunders over the years in election campaigns.
Malaysians are very quickly losing hope in their new government, especially with the Malay-Malaysian narratives that are creeping into the arena. With the Pakatan government waiting for its new leader and its current leader going back to his old policies of the 1980s and 90s with flying cars, the Singapore aggravation, looking East, privatization and a secretive executive government, real economic and market reforms are not on the agenda, even though some of these reforms are very doable.
Institutionalized discrimination appears to be strengthening rather than being eliminated. The new narratives Pakatan members talked about during the election have all disappeared. The national mindset is going back to an insular view of the world.
Author's note: Originally published in the Asia Sentinel
Sustainable development by 2030: Achievable in Cambodia and Asia and the Pacific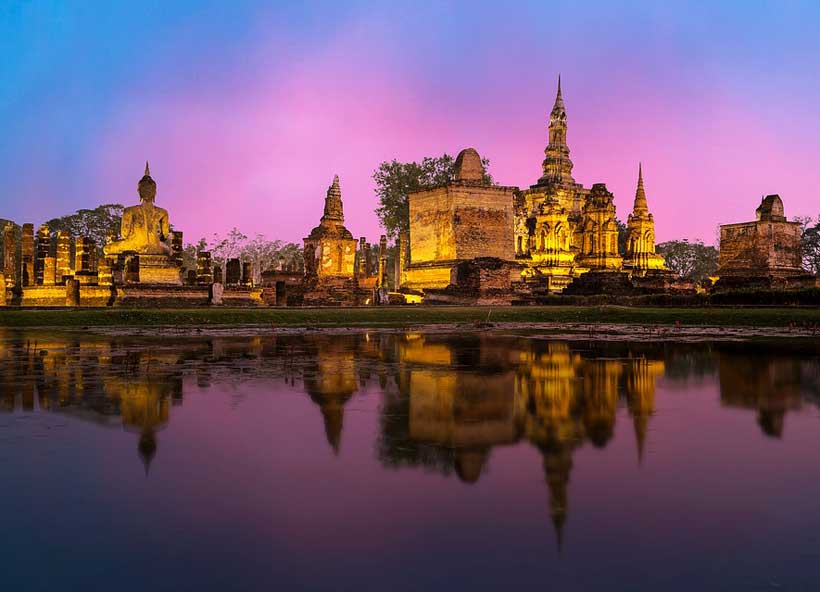 Cambodia's recent development story has much in common with the broader region. Phenomenal growth has changed its economy and society beyond recognition. Yet as in the rest of Asia and the Pacific, progress must be accelerated if sustainable development is to be achieved by 2030. The additional investment needed is significant but is still within Cambodia's reach. Especially if the economy's transformation is managed to reduce poverty, and small and medium-sized businesses led by women entrepreneurs can flourish.
At the United Nations Economic and Social Commission for Asia and the Pacific (ESCAP), we take a regional approach to supporting our member States achieve sustainable development. We work with the whole UN family to overcome challenges which cut across borders and to achieve a sweeping set of economic, social and environmental objectives captured by the United Nations 2030 Agenda. I am meeting the Cambodian leadership this week with these objectives in mind. To build on our region's successes and join forces to accelerate progress.
This approach is crucial because our analysis demonstrates the region must strengthen its effort to achieve sustainable development. Asia and the Pacific has made progress towards eradicating poverty and providing universal education. Measures are underway to achieve affordable clean energy. Yet on its current trajectory, the region needs to do more to achieve all 17 Sustainable Development Goals. When it comes to providing clean water and sanitation, decent work and economic growth, and achieving responsible consumption and production, urgent action is needed to change course.
Cambodia's impressive economic growth, above seven percent for over two decades, has reduced poverty significantly. Life expectancy has markedly increased, child and maternal mortality declined sharply, the incidence of infectious diseases reduced, and universal primary school enrollment achieved. This is an impressive achievement. Yet as in many parts of Asia and the Pacific, the proceeds of growth have not always been equitably shared. The focus must now be on improving the lives of the 4.5 million people who remain poor or at risk of falling back into poverty.
If Cambodia, and Asia and the Pacific, are to achieve the 2030 Agenda, increased investment is needed. We estimate the additional investment required across the whole of the Asia-Pacific region to be some $1.5 trillion a year. Our analysis shows that the region has the fiscal space to afford this. Yet while possible, mobilizing the additional resources will be challenging. Reforms to increase the tax-take and private sector investment will be necessary in many countries as overseas development assistance declines. In Cambodia, $3 of additional investment is required per person per day to achieve the SDGs. 5.4 percent of GDP a year could end poverty by financing cash transfer payments and universal social protection.
How can Cambodia take steps to make this happen? Effectively managing the structural transformation of the economy – shifting employment to more productive and diverse activities – will increase the resources available for sustainable investment and reduce poverty. Already, the share of agricultural employment has declined significantly and is now on par with the industrial sector. Services employ nearly half of the workforce. Now, the focus must be on improving labour productivity and supporting new, more advanced, higher value sectors. This would reduce the labour force's vulnerability to the automation of unskilled, labour intensive tasks. For this, we need to create an ecosystem which is supportive of innovation and entrepreneurs; especially micro, small and medium size enterprises (MSMEs).
MSMEs represent 99 percent of companies in Cambodia. It is a vibrant sector dominated by informal micro businesses predominantly owned by women. Yet MSMEs face a financing gap equivalent to 21 percent of GDP. We want to complement government efforts to improve their access to finance through an initiative focused on promoting female entrepreneurship, because the evidence shows that women-led MSMEs support gender equality and sustainable development. Women employ other women and spend more on their families. So, we are working to increase women entrepreneurs' access to technology and innovative financing solutions. We are supporting these activities with deeper gender analysis of the MSME sector, including in Cambodia. We want to ensure that the business environment is genuinely gender responsive, one that works for women, powered by women.
Cambodia has a major role to play in our region's effort to achieving the 2030 Agenda. The country's Sustainable Development Goals Framework which translates global commitments into national delivery efforts is a positive step, as is mainstreaming goals into its National Strategic Development plan. I am looking forward to working with Cambodia and its National Committee for ESCAP to strengthen its long-term development partnership with the UN family. To ensure the resourcing and financing of SDGs is as efficient and effective as possible, to support the productivity and successful economic transformation needed to initiate the least developed country graduation process, and to encourage women entrepreneurs as catalysts for a more inclusive and prosperous society.
Will the Voters protest be able to win Prabowo-Sandi?
In literatures on 2019 political campaigns and elections in Indonesia, popularity is a condition for image-building. When image is no longer effective, survey results can be instruments for opinion-building, as well as image recovery. Ideally, the electability of the incumbent must be above 50% with 20% distance from its competitor (the wider the distance, the better). The level of satisfaction of the incumbent's work performance must also get a high approval rating from the community. The goal is to create trust and establish bandwagon effect that the incumbents will be re-elected based on their performance. Incumbent came off strong because of the evidence of the work he did. Control over state resources, media and bureaucracy reinforces this argument.
On the other hand, incumbents can also be defeated if there is a survey of the level of public satisfaction towards the incumbent's performance to be 70%, with the electability is only 50% (or even <50%), which will not be proportional. This could mean that there are voters that are satisfied with the incumbent's performance, but will not vote for him/them/the incumbent. Or it can also be assumed that the voter is a swing voter. If not, then maybe the bubbles migrate to the undecided voters position, or become Golput (non-voters or abstainers). A separate survey is needed to determine how many the prospective voters (or non-voters) that can be influenced by the results of a survey.
Unlike the results from other survey institutions, Kompas and SPIN (Survey & Pollling Indonesia) stated that the electability of incumbents was below 50% (Kompas 49.2%, SPIN 49%). Clearly this is a warning for the incumbent that there is an indication that a portion of Indonesia's population (50%) in actuality provides opportunities for its competitors. In other words, incumbents and competitors have the same potential and opportunity to win and to lose (50:50). It can be assumed that some of the subjects in the survey wanted change. This is an indication of protest votes against the government. A protest vote is that someone vote for party usually support in order to disapprove of something they are doing or planning to do.
Public perception on the current economic situation is very important. If it is good, the incumbent will be re-elected. But if it is bad, then the opponent will be able to take advantage. Economic issues are the most important issues that can cause incumbents to lose. The percentage is 50:50. SPIN's survey results stated that Jokowi's focus in choosing development priorities was a mistake, thus created opportunities and momentum for Prabowo-Sandi as competitors to pursue and boost their electoral potential. While Kompas' survey results saw that there was a decrease in society satisfaction towards government performance.
However Jokowi is still a strong candidate to win the presidency. If incumbents are strong, but are in a state of low level of confidence, then their strength will be based on logistics and bureaucratic instruments or other state institutions in mobilizing its support. Whereas the opposite party will rely far more on powerful militancy. It is predicted that the 2019 presidential election will be close. Because the pair of candidates have the same opportunity. Even though incumbent (Jokowi-Ma'ruf Amin) is still superior, but the gap is narrowing, instead of getting wider. Right now, the pair of Prabowo-Sandi from the opposition party are catching up. So, whoever candidate wins, it will be very close.