A Modest "Australian" Proposal to Resolve our Geo-Political Problems
There is little doubt that our geo-political problems are becoming more and more intricate and intractable. We presently have on our hands the middle East crisis, the Ukrainian crisis, the Iraq and Syria crisis, the economic crisis of the West, the border crisis between the US and Mexico (with thousands of unaccompanied children from Central America crossing the border), the territory disputes between Japan and China, North and South Korea, the EU-Africa crisis with refugees arriving almost daily in Lampedusa, Italy attempting to get a foot-hold in Europe, and the list goes on and on. The world is indeed a sorry mess.
It has not dawned yet on our myopic politicians, our so called leaders and statesmen, that, as the Pope has repeatedly declared, the problem is one of inequality and distributive justice; that as long as there are desperate people in desperate circumstances there will be refugees crossing the borders in search of a better life. Usually those crisis lead to wars and socio-political global turmoil benefiting none, not even the affluent countries.
I have a modest solution which some may find laughable, even absurd, but it is practically historically inevitable within our ongoing process of globalization. Before I suggest the solution let us consider some present geo-political realities. There is a polity in place which can be termed a Continental nation in the true sense of that word. It is Australia. It is completely surrounded by the Pacific Ocean which functions as its borders. It is a nation with a common language and a multicultural background, including the aboriginal culture which is now respected if not exactly promoted.
There is another mega-country which is already well on its way in becoming a continental nation: the European Union; it now encompasses most of the European nations and a common culture called Western. It is not perfect, not all the nations of Europe belong to it (Norway, Belarus, and Switzerland, for example) and they do not possess a common language; they have democracy in common which now seems to be in peril with right wing party representative in the EU Parliament. They possess a couple of imprtant linguae francae (English, German, French) which everybody studies in school thus facilitating communication. The EU cannot be properly called a continental nation since Russia encompasses two continents: Europe, up to the Ural mountains, and Asia, from the Urals to the Pacific Ocean.
Then there is the United States which likes to think of itself as a continental power, straddling the North American continent from the Atlantic to the Pacific ocean and beyond, all the way to Hawaii and bordering Russia in Alaska, allowing it to call itself a Pacific power, if not exactly an Asian one.
Africa, despite the African Union and a common African heritage (heavily influenced by European nationalism and colonialism), mostly symbolical, remains a puzzle of disparate nations with no common political purpose.
It remains true, however that the only truly continental nation remains Australia. The name United States of America remains a misnomer since America, geographically speaking, is a continent, not a nation which is also a continent. An American, properly speaking, is anybody born on the continent called America just an an Australian is anybody born on the Continent of Australia, not to be confused with Austria which is a European nation. Even if we disregard Australia's Western cultural background rooted in Anglo-Saxon culture, an Australian is not an Asian, since he/she was not born on the Asian continent, although he may become a citizen of one or other Asian nations.
But to return to my modest proposal; it is basically this: why not speed-up the process a bit and make the US a truly continental nation! President Obama should reject the Monroe doctrine which spoke of spheres of influence and proposed that European colonizers mind their business and not meddle with "American" politics, and invite all the nations of the continent, including Canada and Brazil, to join the Union, on one condition, that they accept democracy as their preferred political institution, promote social justice and free trade and respect the culture of all the disparate nations that will form the Union. Unless they accept those conditions of respect for democracy and the rule of fairness and justice, they would not be welcome into the union. These would be similar to the conditions imposed on European wishing to enter the EU.
I suspect that most, if not all the American nations would give such an invitation serious consideration, maybe even decide to accept it. No nation would be coerced into the union. That would automatically solve the sorry spectacle of unattended destitute children from Latin America crossing the US-Mexican border.
Four years ago people laughed at vice-president Joe Biden's suggestion that it made more sense to divide Iraq in three nations according to ethnic religious criteria (Kurds in the North, Sunni in the middle and Shiite in the south) then keep up an artificially forced political union. Nobody is laughing now, in fact what Biden proposed then seems to be happening, willy-nilly, as we speak.
Similarly one may laugh and make fun of my proposal of a genuine United States of America, if it makes your day, go right ahead and call it unpatriotic and "un-American," and silly because not cognizant of geo-political Machiavellian realities, but, believe me, it will happen, sooner or later; you may not see it, but your grandchildren may. Given that it may now be the solution to the thorny problem of emigrations and refugee status, the question arises, at least in theory: Why not sooner rather than later?
Japan's involvement in Myanmar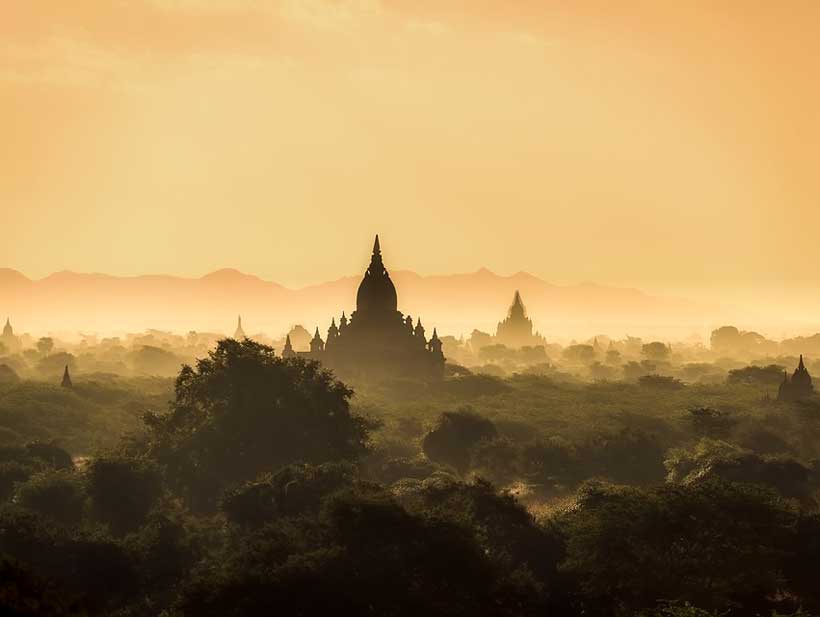 After the civilian-democratic transition in Myanmar, the western sanctions on trade and investment in the country were lifted. This led to a huge inflow of foreign direct investment in key infrastructural sectors and energy sector because of the nascent stage of economic progress in the conflict-torn country. Regional giants like China and Japan as well as ASEAN countries have been increasing their economic aid, assistance and cooperation with the country notwithstanding the humanitarian concerns raised by international community. The Chinese involvement in the region, especially its investment in big infrastructure and energy projects in Rakhine province have been a subject of international deliberation and criticism. However, Japan too has been competing with China to check its hegemonic ambitions under the One Belt One Road initiative. Consequently, it has been increasing its existing economic cooperation and financial investment in Myanmar since 2012. Japan's overall investment pale in comparison to that of China (which over the past 30 years has invested, while it did peak to 1.48 Billion USD in 2017. As of July 2018, Japan was number 10 in terms of investment, while China was number 1.
Japanese involvement in Myanmar has various layers; investments in infrastructure projects ( a strong example being rail system in Yangon), Thilawa SEZ Project, (Japan's Industrial Decisions firm as well as Marubeni are involved in two coal projects, as well as assistance in capacity building. Significantly, a survey last year revealed that Myanmar population prefers Japanese because investments have resulted in job creation, and assistance to small and medium enterprises. This is also because of the generous loan agreements and economic grants that Japan has made while having a balanced relationship with the erstwhile Junta and the resurgent democratic polity. Resentment against China is not restricted to Myanmar, but has been evident in Africa, South East Asia and even South Asia. The phenomena of Debt Trap Diplomacy has accentuated it as China takes back every last penny and that too at prohibitively high rates.
Japan's involvement in Rakhine State
While Myanmar has been showcasing the Thilawa SEZ (49% is owned by JICA and three Japanese banks) as one of it's successes. Japan has been pro-actively involved in development of the Rakhine State (while the state is rich in natural resources, a significant percentage of population is below the poverty line). Foreign Minister visited Japan twice last year and in January 2019, Ms. Toshiko Abe, State Minister for Foreign Affairs visited Republic of the Union of Myanmar and issues pertaining to the Rakhine State were discussed. During her visit to Japan in October 2018, Aung San Suu Kyi had praised Japan for being understanding towards Myanmar's stand on the Rohingya issue. While Aung San Suu Kyi has been facing widespread criticism for her lacklustre and indifferent approach towards the grave human rights violations against rohingya population, she has been seeking support of the investors like Japan to emphasize the fact that Myanmar being a young democracy can not take decisive action against these violations and acting against military establishment would imperil the stability of democratic government. Nevertheless, Tokyo has been providing noteworthy assistance in state capacity building and economic revival of the Rakhine state. Only recently, the Japan International Cooperation Agency [JICA], and the Japan External Trade Organization [JETRO organized the Rakhine State Forum (February 21-23,2019). State Chancellor, Aung San Suu Kyi, made it a point to mention both these organisations during her address.
While China has invested in Rakhine State. A pipeline which commences from Kyaupkyu in Rakhine and extends till Yunnan Province in China, was inaugurated in April 2018 and China has also tried to play a role in resolving Rohingya Crisis. Tokyo's approach towards Rakhine has been far more holistic. Japanese Envoy in an interview to the media, stated that the only way out was all round development – which included economics and politics. The Envoy also said that they would try to draw more investment
In 2018, Japan had announced assistance of over 20 Million USD for the conflict torn region. The Government of Japan and eight United Nations Agencies also signed a US$ 37 million value agreement to implement humanitarian and development projects in Shan, Kachin and Rakhine States.
While Japan is playing an important role in ensuring that Myanmar looks beyond China, it will also need to play a role in convincing Suu Kyi to adopt a different role towards Human Rights Issues and avoid curbs on the press (last year two Reuter's journalists were arrested). While Suu Kyi has been trying to obfuscate, this will not be possible in the long run. The widespread concerns about the ongoings in Myanmar have a huge negative associative value for foreign investors who otherwise view an exceptional economic advantage in this highly under-developed and naturally endowed region with cheap labour. The fact, that some European companies have begun to exit from Myanmar, as a result of the Human Rights violations and EU is has threatened to withdraw the GSP is a strong reiteration of this point. Since investment inflows have a positive network effect that goes beyond geopolitical rivalries, it is important for the existing investors like Japan to urge the Myanmar goverment to take robust action to hold human rights violators accountable. This would go a long way in ensuring the sustainability of economic leverage that Myanmar possesses and lead to a paradigm of socio-economic stability in the region. Given the fact, that Japan, a democracy, is one of the key players in promoting the idea of a 'Free and Open India Pacific' (to check China's rise) it is in a good position to do so. Myanmar will need to decide which path it needs to take – that of other authoritarian states in the region – or of a robust democracy, Japan can play an important role in the same.
*Prannv Dhawan leads the India Pakistan Research Project at the Council for International Relations and International Law. He is also a BA LLB Hons student at the National Law School University, Bangalore.
Take me to Patpong: The forgotten women of Thailand
One of the perks of going abroad and studying in many schools is that I have friends from many nationalities, backgrounds and interests, the privilege to welcome them here in Thailand. Sometimes too many faces and hair colors walk through my house at once that I joke I should receive a recognition from the Tourism Authority of Thailand.
Not only is it a great way to understand the multiculturalism, it is also a good way to know more about your home country.
Amongst the usual to-do-list includes Grand Palace, Elephant Riding and Jim Thompson. Then came a highly educated, wealthy and a white male friend. He wanted nothing more than having a glimpse of Thailand infamous red right district, Patpong: "If I didn't get to see Patpong, my friends would have thought I never made it to Thailand."
Seriously?
He is not alone.
Million of men – not exaggerated – travel through Thailand each year for sex, erotic pleasure and adult entertainment. The demand for sex industry is not just high but quintessential for Thai tourism.
Of course, there is no official records of how many came for paid sex in Thailand. There is no official record of how many women sacrificed their bodies, hearts and souls to be someone sex toys so that they can make ends meet. There is no official record of how many of those women suffer and die from sexual transmitted deceases brought to them by men of different colours, backgrounds and nationalities.
There is no official record of anything.
Why?
Because according to the state perspective – these women do not exist. They are illegal workers of the underworld business.
Not only are they the destination for a lot of tourists, but they are also the contribution of underground world – where officials take unofficial numbers of brides so these parlors can run their business in the open – illegally, of course.
They have no access to official state facilities that will make them parts of the citizens.
How double standard?
Being a buddhist country, sex industry is a sin. But being a hypocrite state, the Thai state has benefited significantly from the pain, suffering and death of these prostitutes.
Welcome to the land of smile.
The election is coming up. If politicians are lacking of idea of what to do with this country, perhaps it is time they take a serious look to the lives and despair of the most excluded and underserved group of the population.
On the international woman's day, it is the time to recognize of those "hookers" who make so many men happy. It is the time to realize that despite their plight, they are a part of our society. International woman's day is not just about CEO on Forbes. It's about every woman live. Because everyone matters.
Prostitutes or not, I wish every woman a happy day.
US-Vietnam economic relations: The China factor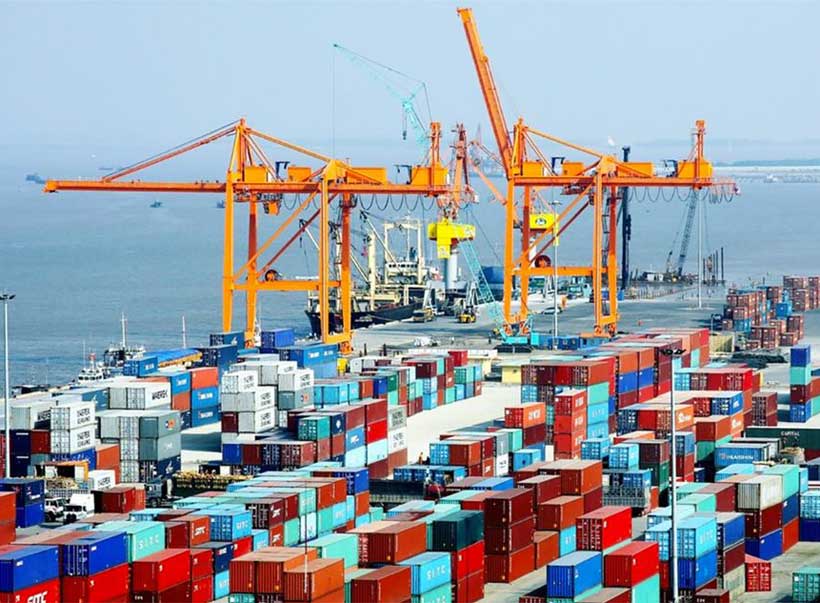 While addressing a joint Press Conference at Hanoi, after his summit, with North Korean Leader Kim Jong Un, US President, Donald Trump spoke not just about the Summit, but also the current state of US-China relations. Trump criticized his predecessors, for not doing enough to address the trade imbalance with China, while also making the point, that he was all for China's economic progress and growth, but not at the cost of the US.
If one were to look beyond the Summit in terms of the US-Vietnam economic relations, top US companies – Boeing and GE electric sealed some important deals.
Given the focus of Trump's visit (which was the Summit with North Korean leader) perhaps these deals did not draw the attention they ought to have. The fact is that the US has begun to recognise Vietnam's economic potential, as well as geo-political significance in Asia. This paper will give a backgrounder to Vietnam's economic growth story in recent years, some of it's key strategic relationships and then examine the nature of the China-US-Vietnam economic triangle.
Vietnam's growth story: The key reasons
There is absolutely no denying the fact, that Vietnam has emerged as an important engine of economic growth within Association of South East Asian Nations (ASEAN) region in general, and has been able to emerge as a top performer within Cambodia, Myanmar, Laos, Vietnam (CMLV) bloc in particular Economic reforms (doimoi) began over three decades ago in 1986. In recent years, some of the key factors which have driven Vietnam's growth story, especially its success in drawing FDI are; a large labour force (57.5 million), lower wages for workers (there are varying estimates, but the wages of production workers are estimated at around 216 USD, monthly, and this is half of what labour would charge in China). Electricity too is way cheaper in Vietnam than other competitors in the ASEAN region. As of June 2018, Vietnam charged 7 U.S. cents per kilowatt hour, while the cost of electricity in Indonesia was 10 U.S. Cents, and Phillipines charged nearly thrice the amount — 19 U.S. Cents.
If one were to look at the growth and FDI figures, they are a clear reflection of Vietnam's success. In 2018, Vietnam's growth rate was estimated at a little over 7% (7.08) this was the highest in 11 years. Disbursed FDI into Vietnam was estimated at19.1 Billion for the year 2018 (disbursed FDI for three years was estimated at well over 50 Billion USD). Total FDI for the year 2018 was estimated at 35 Billion USD. Japan with over 8 Billion USD was the single largest investor in 2018. Other countries which have a strong presence in Vietnam are South Korea and Singapore. China is the 7th largest investor in Vietnam. One of the major attractions apart from the economic potential is the country's location (it is easier to expand to other countries like Myanmar, Laos and Cambodia)
As a result of growing consumer demand and increased tourism, revenues from Retail Sales and Consumer Services and Travel and Tourism also witnessed a significant increase in 2018. Revenue from retail services was estimated at over 190 Billion USD, while from travel and tourism was nearly 2 Billion USD. The increased revenue from travel and tourism it is driven by the rise in tourism in 2018 (almost 20 percent)
Vietnam has close trade relations with both China (Vietnam is China's largest trade partner in ASEAN) and US. Bilateral trade between both countries for the period January-November 2018 was estimated at 97 Billion USD, though this was heavily skewed in favour of Beijing (the total trade deficit was over 20 Billion USD). In the case of US-Vietnam trade, it is heavily skewed in favour of Vietnam (US runs a trade deficit of over 25 Billion USD).
Strategic Importance
Vietnam's strategic importance is also increasing. Even before the recent Trump-Kim Jong UN Summit, Vietnam has hosted a number of important events in recent years such as the Asia Pacific Economic Cooperation meeting in 2008 (in Hanoi) and in 2017 (in Danang), the high-powered World Economic Forum in 2018, and frequent ASEAN summits.
It is strengthening defense and security ties with Japan, US and India in recent years. One of the key reasons for this pro-active strategic outreach is the China factor.
During former Vietnam President, Truong Tan Sang's Japan visit, both sides issued a joint statement which referred to the need for upgrading the bilateral relationship to an "Extensive Strategic Partnership for Peace and Prosperity in Asia'. The joint statement made references to closer security cooperation, the joint statement made mention of Japanese assistance for capacity building of it's maritime enforcement agencies. Both sides also reiterated their shared opinion on the South China Sea Issue as well as denuclearization in North Korea. In July 2018, Japan and Vietnam held the 6th Defence Policy Dialogue (this was co-chaired by Deputy Defense Ministers of both countries. In September 2018,a Japanese Maritime Self-Defense Force (JMSDF) submarine Kuroshio docked at Cam Ranh International Port in Kham Hoa on September 17. While security cooperation has been increasing in recent years, this development emphasized the increasing convergence of both sides on important geo-political issues. Japan has also been batting for greater Japan-Vietnam cooperation in the context of the Indo-Pacific. The Japanese PM, in an interview, in February 2019 reiterated the need for a stronger Japan-Vietnam partnership for pushing forward the idea of a 'Free and Fair' and 'Open' Indo-Pacific.
Vietnam has also been bolstering strategic ties with the US. In July 2017, Washington and Hanoi conducted the 8th Naval Engagement Activity. The United States is also providing support for Vietnam's participation in UN peacekeeping operations. In 2018, more than four decades after the end of the Vietnam war, US Navy aircraft carrier USS Carl Vinson arrived in the city of Danang a key battle ground during the war. This was an important step in the context of strategic cooperation between both countries, but to send a message to China that the latter's militarization and aggression over the South China Sea issue will not be taken lying down.
Vietnam is also enhancing security ties with Japan and India. During his visit to Vietnam in 2016, Indian PM Narendra Modi had offered a credit line of 500 Million for defense cooperation. During Vietnamese President Tran Dai Quang both sides resolved to work jointly for a 'free and prosperous' Indo-Pacific.
While Vietnam has been strengthening it's strategic ties with the above countries, it has been a tad cautious with regard to the Indo-Pacific narrative and has said that was against any military alliance as this would have an adverse impact on security in the region.
US-Vietnam relations
If one were to look at the trajectory of US-Vietnam relations (which were influenced by the baggage of the war) have steadily increased over the past two decades. Both sides have made efforts to put behind the acrimony arising out of the Vietnam war – though this is extremely tough given the fact that was amongst the bloodiest conflicts of the 20th century. Some important steps were taken in the 1990's during the Presidency of Bill Clinton. In 1994, US lifted the trade embargo against Vietnam. A bilateral trade agreement between both countries came into being in 2001 after it was approved by the US Congress as well as the Vietnamese National Assembly.
During the Obama Presidency again crucial steps were taken to strengthen the economic relationship. The Trans Pacific Partnership (TPP) signed in 2015 for which Obama pushed would have benefited Vietnam immensely as the South East Asian Country would have gained preferential access to US market.
President Trump did make the massive trade deficit with Vietnam an election issue, and US exit from TPP was a setback but a number of important developments have taken place in the context of US-Vietnam bilateral ties. In May 2017, during the Vietnam President's, Nguyen Xuan Phuc visit to the US, deals worth 8 Billion USD (two major US companies were Caterpillar and General Electric) were signed between both sides. Trump mentioned the US' trade deficit and hoped to balance that over a period of time.
While addressing the APEC Summit in November 2017, the US President had a word of praise for Vietnam's economic progress:
….' Vietnamese economy is one of the fastest-growing economies on Earth. It has already increased more than 30 times over, and the Vietnamese students rank among the best students in the world..'
China-US-Vietnam triangle
After the China-US trade wars many argued, that Vietnam could be the biggest beneficiary. So far, Vietnam has benefitted (export orders to certain sectors have witnessed a rise) but not in a dramatic way (some companies are likely to relocate from China with Vietnam being a possible choice, but current evidence suggests that this has not happened on a large scale.
Deals signed during Trump's Vietnam visit: How China has sensed an opportunity
As mentioned earlier, during the US President's Vietnam visit a number of significant deals were signed. Viet Jet will buy 100 Boeing 737-Max jets and 215 GE/CFM joint venture engines, Bamboo Airways (a start up owned by Hanoi-based conglomerate FLC Group) is buying 10 Boeing 787-9 jets.
U.S.-based aviation technology company Sabre also inked a deal with the flag carrier Vietnam Airlines. The deal estimated at 300 Million USD is supposed to help Vietnam Airlines in upgrading its digital abilities, and to achieve its aim of becoming a digital airline by 2020. Total deals signed during Trump's visit were estimated at 20 Billion USD.
The China-US-Vietnam triangle is interesting not just from a historical context, but also an economic dimension. What is significant is that while there is talk of US-China trade wars and the likely benefit for Vietnam, Beijing kept a close eye not just on Trump's statements with regard to North Korea, but also the deals signed during his Vietnam visit.
An article in Global Times makes a mention of how China can be part of the global production chain through a "completion and delivery center" in Zhoushan, East China's Zhejiang Province. Interior work of over 700 planes can be completed in this centre.
The focus of the Trump visit was North Korea, the deals signed will give a boost not just to economic ties between Vietnam and US, and are a clear illustration of how much importance Trump gives to big ticket business deals. It is interesting to see the approach of China towards these deals, while keeping a close watch on the outcomes of the summit with Kim Jong Un, China also closely watched the economic outcomes of the visit and analysed how it could benefit from the same.
The conclusion of the article is especially interesting:
'China has no reason to be jealous of Trump's economic gain in Vietnam. In contrast, we hope the US can increase economic interaction with enterprises in Southeast Asian countries. Hopefully, everyone can learn that economic engagement is not a zero-sum game'.
Conclusion
The China-US-Vietnam triangle is important, not just in the strategic context especially with regard to the South China Sea Issue as well as the aim of achieving a 'Free and Fair Indo-Pacific'. As for the economic context, both Trump and the Chinese are equally transactionalist and it is interesting to see Beijing de-hyphenate US' strategic ties with Vietnam from the economic relationship.