A Modest "Australian" Proposal to Resolve our Geo-Political Problems
There is little doubt that our geo-political problems are becoming more and more intricate and intractable. We presently have on our hands the middle East crisis, the Ukrainian crisis, the Iraq and Syria crisis, the economic crisis of the West, the border crisis between the US and Mexico (with thousands of unaccompanied children from Central America crossing the border), the territory disputes between Japan and China, North and South Korea, the EU-Africa crisis with refugees arriving almost daily in Lampedusa, Italy attempting to get a foot-hold in Europe, and the list goes on and on. The world is indeed a sorry mess.
It has not dawned yet on our myopic politicians, our so called leaders and statesmen, that, as the Pope has repeatedly declared, the problem is one of inequality and distributive justice; that as long as there are desperate people in desperate circumstances there will be refugees crossing the borders in search of a better life. Usually those crisis lead to wars and socio-political global turmoil benefiting none, not even the affluent countries.
I have a modest solution which some may find laughable, even absurd, but it is practically historically inevitable within our ongoing process of globalization. Before I suggest the solution let us consider some present geo-political realities. There is a polity in place which can be termed a Continental nation in the true sense of that word. It is Australia. It is completely surrounded by the Pacific Ocean which functions as its borders. It is a nation with a common language and a multicultural background, including the aboriginal culture which is now respected if not exactly promoted.
There is another mega-country which is already well on its way in becoming a continental nation: the European Union; it now encompasses most of the European nations and a common culture called Western. It is not perfect, not all the nations of Europe belong to it (Norway, Belarus, and Switzerland, for example) and they do not possess a common language; they have democracy in common which now seems to be in peril with right wing party representative in the EU Parliament. They possess a couple of imprtant linguae francae (English, German, French) which everybody studies in school thus facilitating communication. The EU cannot be properly called a continental nation since Russia encompasses two continents: Europe, up to the Ural mountains, and Asia, from the Urals to the Pacific Ocean.
Then there is the United States which likes to think of itself as a continental power, straddling the North American continent from the Atlantic to the Pacific ocean and beyond, all the way to Hawaii and bordering Russia in Alaska, allowing it to call itself a Pacific power, if not exactly an Asian one.
Africa, despite the African Union and a common African heritage (heavily influenced by European nationalism and colonialism), mostly symbolical, remains a puzzle of disparate nations with no common political purpose.
It remains true, however that the only truly continental nation remains Australia. The name United States of America remains a misnomer since America, geographically speaking, is a continent, not a nation which is also a continent. An American, properly speaking, is anybody born on the continent called America just an an Australian is anybody born on the Continent of Australia, not to be confused with Austria which is a European nation. Even if we disregard Australia's Western cultural background rooted in Anglo-Saxon culture, an Australian is not an Asian, since he/she was not born on the Asian continent, although he may become a citizen of one or other Asian nations.
But to return to my modest proposal; it is basically this: why not speed-up the process a bit and make the US a truly continental nation! President Obama should reject the Monroe doctrine which spoke of spheres of influence and proposed that European colonizers mind their business and not meddle with "American" politics, and invite all the nations of the continent, including Canada and Brazil, to join the Union, on one condition, that they accept democracy as their preferred political institution, promote social justice and free trade and respect the culture of all the disparate nations that will form the Union. Unless they accept those conditions of respect for democracy and the rule of fairness and justice, they would not be welcome into the union. These would be similar to the conditions imposed on European wishing to enter the EU.
I suspect that most, if not all the American nations would give such an invitation serious consideration, maybe even decide to accept it. No nation would be coerced into the union. That would automatically solve the sorry spectacle of unattended destitute children from Latin America crossing the US-Mexican border.
Four years ago people laughed at vice-president Joe Biden's suggestion that it made more sense to divide Iraq in three nations according to ethnic religious criteria (Kurds in the North, Sunni in the middle and Shiite in the south) then keep up an artificially forced political union. Nobody is laughing now, in fact what Biden proposed then seems to be happening, willy-nilly, as we speak.
Similarly one may laugh and make fun of my proposal of a genuine United States of America, if it makes your day, go right ahead and call it unpatriotic and "un-American," and silly because not cognizant of geo-political Machiavellian realities, but, believe me, it will happen, sooner or later; you may not see it, but your grandchildren may. Given that it may now be the solution to the thorny problem of emigrations and refugee status, the question arises, at least in theory: Why not sooner rather than later?
Jokowi's Spin-Off: Becoming International Statesman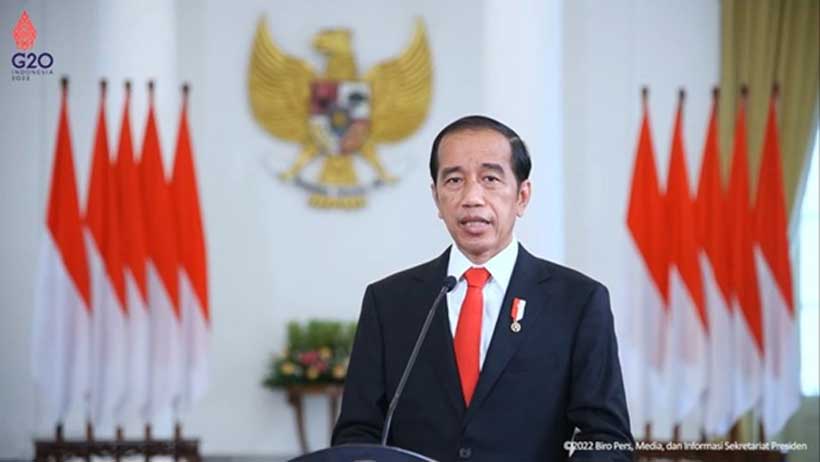 Entering 2023 just going as equally as "The End of the Jokowi's Era". It could be seen by the fact that Indonesia has been gluttoned up by the hands of politicians who are seeking power and hot seats in the government in 2024. However, surprisingly those phenomena are not completely causing a turbulence towards Jokowi and his cabinet line during their remaining terms in office.
Instead, Indonesia still can thrive with more legacies, right before a few months to campaign period this June, such as proudly presenting as a rightful ASEAN Chairmanship in 2023. But unfortunately, this could be the last monumental journey he took on a ride during his presidency. Therefore, these last months are considered as a perfect timing to reflect on Jokowi's foreign affairs and policy under his decade of leadership.
Beginner Player
Throwback to Jokowi's very own departure as a President Republic of Indonesia, the international public took a distinguished appraiseation on him. Starting from his humble background who was borned and viscous with a bunch of Javanese tradition, until the world dub him as a "Face of the Village". This call was well written in a journal titled Indonesian Foreign Policy Under President Jokowi by Aaron L. Connelly in 2014.
This 'profiling' thing then herding other countries' leaders was expecting a unique touch from him on responding to a bunch foreign issues later on. However, not all were quite big fans of him. Some of them were might even explicitly condescending to him that he was not and would not be an ideal type of an international statesman.
Turns out, after Jokowi had finally heard those 'gossips', he quickly tackled all of those sentiments by giving the statement that even though he came from a village, he is still nourishingly international-minded. But in anyways, these two contrary expressions–internationalist type of man or not–could be only answered by run-through Jokowi's track record since early.
As far as we all know, the most distinctive Presidential candidacy than the rest of others, for instance as a mayor/regent and governor, lies in their capabilities in handling foreign affairs. So back then in 2014, that moment could be totally Jokowi's first movement deepening not only local politics, but also broadening cross' countries.
In the meantime to prepare for running as a President, he studied with Rizal Sukma, the executive director of the Centre for Strategic and International Studies (CSIS), about international relations outlook. He spent a lot of time drilling numerous Indonesia's former Presidents in carrying out foreign history.
Worse than that, Jokowi even dragged Luhut Binsar Pandjaitan, one of the biggest mining business owners, to work side by side with him as part of his foreign policy advisers. His inclination towards his advisers secretly implied that he was just "a new kid on the block" in international affairs who was driven by the seniors. Unlike the previous President, Susilo Bambang Yudhoyono (SBY), who was more tendentiously too dominating all foreign affairs policies decisions.
Those assistance were exaggerated by the fact that Jokowi was slow in confirming which foreign issues became his top priority. He and his team were a little bit late in presenting the "visi-misi Indonesia statement". That time Indonesia lacked anything in the way of grand strategy or a vision of Indonesia's role amidst great power rivalry.
During that vacuum, nay Jokowi did give more affection to domestic issues rather than international affairs. It was also written a few times ago by The Jakarta Post senior editor, Kornelius Purba, that Jokowi indeed took a while in achieving ambitious goals after he only got the last three years tenure left.
Embracing the Maturity Flank
Behind the desk, Jokowi also has his strategic movement to flip out of the situation. Jokowi moved so fast and piecemeal "split movement" where he divided a game into domestic and international stages. He repaired the local or national system damages first before he went playing internationally. In that way, then it is a very reasonable assessment by David Singer in his popular journal titled The Level-of-Analysis Problem in International Relations that Jokowi did redress local or domestic issues in order to staging-up Indonesia's position on an international level.
Hence, it was not surprising if Singer named Jokowi as a pro-player for packaging a nationalist style for a more-called hidden international purpose and so vice versa. According to one of the political science lecturers in Indonesia, Muhammad Tri Andika, this flow of thought is identified as a "pro-people diplomacy" (diplomasi pro-rakyat). It is simply placing people's interest as a centre of Indonesia's foreign diplomacy to secure the needs of Indonesian people first and foremost.
This strategy is virtually fulfilled one from five recommendations which was conveyed in The Washington Quarterly journal by Prashanth Parameswaran titled Between Aspiration and Reality: Indonesian Foreign Policy After the 2014 Elections, that Jokowi should fixing even improving Indonesia's own 'game system' variables, such as the bureaucracy, democracy index, and human rights indicator, as powerful instrument to enhance its soft power approach.
Furthermore, he is also remembered for his fearless attitude. Seemed by how Jokowi ordered all raw material companies, especially nickel ore, to terminate the exportation in terms of increasing investment scale. He pushed that ambitious plan through pressing the newest regulations where a country or company who wants to purchase the nickel product, should share holdings in Indonesia advance. Even Jokowi did not stand down when the European Union (EU) sued Indonesia for it. Yet he accepted the dare and proceeded with the whole lawsuit process fairly at the World Trade Organisation (WTO).
Nowadays, Jokowi has been rumoured that he could be leaning to continue his career path right to the United Nations as a Secretary General. This gaslighting appeared precisely eversince Jokowi utilised Indonesia's opportunity as a President of G20 to mediate Vladimir Putin and Volodymyr Zelensky during their Russian-Ukraine open war. World leaders saw that as a legitimately bold move.
Not to mention, recently, Jokowi was appointed as a member of the Champion Group of the United Nations' Global Crisis Response Group (GCRG). This was delivered by Antonio Guterres, the Secretary General of the United Nations, itself. This establishment was expected as a noble force for Jokowi to formulate and advocate resolutions towards global food, energy, and financial crises.
After retracing Jokowi's leadership, it could be noted that Jokowi has become a decent international statesman material. He may have stuttered a little bit at the beginning, but eventually he managed it well-steady. Therefore, his progressive performance can be assessed that being a president has successfully shaped Jokowi from a national to international statesman once and for all.
Myanmar Crisis Presents Major Challenge for Indonesia's 2023 ASEAN Chairmanship
At the 40th and 41st ASEAN Summits closing ceremony in November 2022, Cambodian prime minister Hun Sen handed over a gavel to Indonesian president Joko Widodo. This symbolic move signifies the humble end of Cambodia's chairmanship of ASEAN and marks the beginning of Indonesia's turn to lead Southeast Asia's premier regional organisation.
ASEAN's chairmanship rotates annually between its 10 member states by alphabetical order. Coincidentally, Indonesia's turn came exactly after it had finished holding the presidency of G20 in 2022. Indonesia's presidency could be considered a mild success, managing to initiate productive talks on common global issues, namely digital transformation, climate change, and religious tolerance. However, it was mired with challenges along the way. Western countries persisted to exploit the supposedly economic forum to raise concern on security issues instead, reasonably due the critical state of global geopolitics at that moment.
Unfortunately however, there's noticeably an uneasy parallel to be drawn here: Indonesia's G20 presidency and ASEAN chairmanship will both be held with ongoing (and armed conflicts stealing all the attention. If the G20 has to face the Russia-Ukraine war, ASEAN has to face Myanmar's domestic crisis. Even worse, ASEAN members have different stances on how to respond and properly resolve the situation, which could hamper concrete solutions. Understandably, high expectations will be placed upon Indonesia as ASEAN's new chair. Could it possibly bring about orderly, peaceful cooperation in the midst of regional discord?
Indonesia's ASEAN chairmanship came at a time where the crisis in Myanmar has intensified to an all-out civil war. When the military overthrew the democratically-elected government of Aung San Suu Kyi in February 2021, it had only been a political issue. Now, the crisis has transformed into a much more complex problem, affecting not just political-security aspects, but also the socio-economic dimension of everyday life. The military junta routinely clashed with resistance forces coordinated by the civilian National Unity Government (NUG). Dozens of ethnic-based armed groups are also present. Junta forces misuse their firepower to burn down villages and take hundreds of innocent lives.
According to recent UN OCHA reports, over 1,4 million people in Myanmar are displaced due to the crisis. Prices of commodities such as food and fuel have risen due to inflation, deepening the socio-economic stress on ordinary civilians. As such, the international community and civil society organisations scramble to deliver humanitarian assistance. However, operations are often hampered by armed clashes between junta forces and civilian resistance groups as well as threats to aid workers in the field. Living conditions are getting incredibly more concerning day by day.
Though there is one noteworthy recent development regarding this crisis. The UN Security Council passed Resolution 2669 in December 2022. It demanded an end to violence and release of political prisoners—including Aung San Suu Kyi—by the Myanmar junta. This was the first UNSC resolution on Myanmar in 74 years since it became a UN member in 1948. However, the resolution did have three abstentions, which were from China, India, and Russia. Both China and Russia are somewhat supportive of the military junta, becoming its main supplier of weapons, armoured vehicles, and combat aircraft. China's UN representative argued that a solution to Myanmar's crisis depends on efforts by Myanmar itself. Russia believed the situation "did not present a significant threat to international security", thus not warranting a UNSC resolution. Meanwhile, India called for "quiet, patient, and constructive diplomacy" with the junta; otherwise enduring peace and stability would not be achieved.
None of the 10 ASEAN states presently serve as non-permanent members of the UNSC, thus ASEAN did not officially contribute to the resolution. But Kyaw Moe Tun, permanent representative of Myanmar's (former) civilian government to the UN, stated that it was "pressure from ASEAN" that made the UN Security Council finally adopt the resolution. UNSC members also consulted ASEAN throughout the resolution drafting process, eventually including demand for the junta to adhere to ASEAN's Five-Point Consensus (5PC). Furthermore, the resolution itself acknowledges ASEAN's progress so far, encouraging the international community to support ASEAN-led mechanisms and processes.
Because the resolution came from the UNSC, it is legally-binding, and directly strikes at the military junta. After it was announced, Indonesia's permanent UN representative—alongside Malaysia and Singapore's foreign ministries—immediately issued statements welcoming the resolution to support ASEAN's ongoing efforts. While doable in the UN, such a resolution would be near-impossible to replicate through ASEAN mechanisms.
ASEAN's consensus-based decision-making has operated under the principle of non-interference since the organisation's founding. Any important decision made by the grouping must be subject to unanimous approval from all member states. The decision also needs to stay clear of interfering in any member's domestic affairs, especially regarding how they run their internal politics. Nevertheless, ASEAN needs to pick up its pace quickly. The more protracted Myanmar's crisis becomes, the more likely the world's major powers will intervene. From an outsider's perspective, ASEAN credibility would be questioned. The group would seem weak and incapable of solving its own issues.
Currently it has entrusted a Special Envoy to Myanmar who is responsible for observing and ensuring the implementation of 5PC by Myanmar's junta. However, little progress has been made. ASEAN's envoy is still barred from meeting Aung San Suu Kyi and other groups that are most opposed to the junta, even though their participation in the peace process is envisioned in 5PC. Cessation of violence and safe delivery of humanitarian assistance that the envoy called for are also unlikely to be fully accommodated by the junta in the field.
The crisis will likely steal most—if not all—of the spotlight throughout ASEAN's 2023 political-security agenda. Thus, ASEAN under Indonesia's chairmanship should direct its focus to achieve a more realistic goal, which is maintaining regional stability and cohesiveness, rather than meekly attempting to rescue Myanmar's democracy. Of course, the latter must still be considered as a long-term objective. But considering the current climate, it is unfortunately still unfeasible.
Furthermore, ASEAN should also concretely show that it listens closely to the voices of Myanmar's ordinary people. Being the ones most directly impacted by the crisis, Myanmar's civil society has high expectations for ASEAN to resolve it. If ASEAN decides to continue playing it safe with Myanmar's junta, the people may be disheartened and distrust the grouping. They may perhaps even be pushed to take on a more "extreme" approach to ensure their livelihood and well-being.
So far, Indonesia has clearly shown its disapproval of Myanmar's junta, especially its refusal to fully comply with ASEAN's 5PC. As chairman, Indonesia must be able to demonstrate its determination to bring the crisis to an end—and unite all ASEAN members for the cause.
The Irony of Indonesian Media Disaster Communication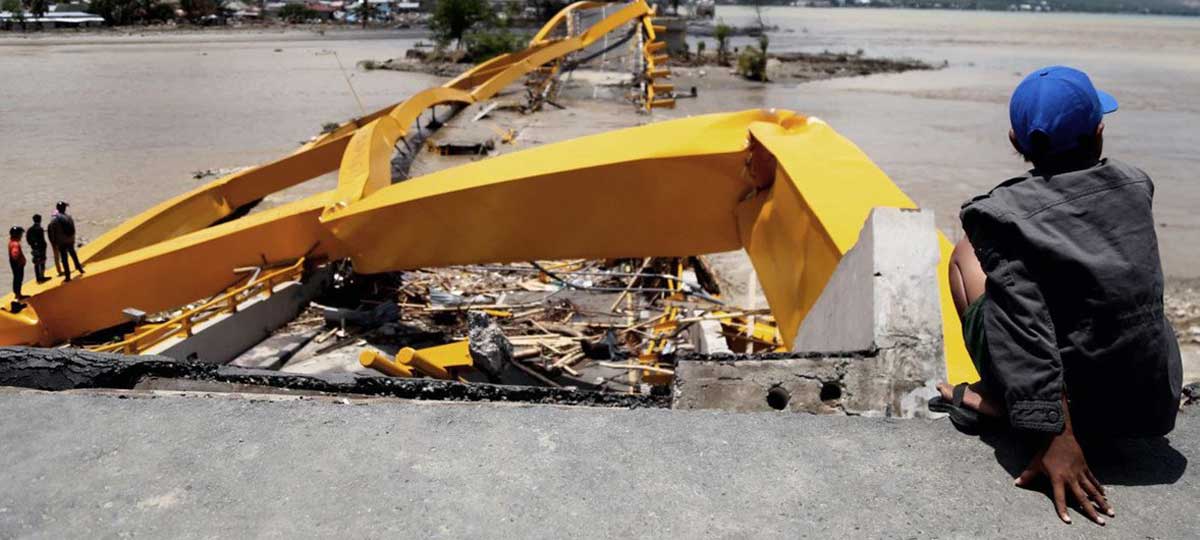 Indonesia occupies the fourth position as the most populous country in the world, with a projected population that will continue to increase every year, according to data from the  Central Statistics  Agency  (BPS). Indonesia's population in 2021 will reach 272.68 million people, and in 2022 it will reach 275.77 million. This figure increased by 1.13%. Of course, an increasing population requires the government to carry out more effective policies in social processes in Indonesia; according to BPS data for 2021 in the 2021 Susenas Survey, almost 62.10% of Indonesian people can access the internet. The high use of the internet in Indonesia reflects the rate of information and communication that is so fast in Indonesia. In the book Communication Clutter by Wahyuni in 2020,  the openness of information and the fast acceptance of the public towards this information is turning Indonesian society towards a modern information society. Indonesia's high  number  of internet users is inseparable from the rapid development of both technology and technology. Such as cell phones, laptops, or media devices such as  social media, websites, or other news applications.
In addition to its population and extensive internet usage, Indonesia is also blessed to be in a geographical area that is included in the trajectory Pacific Ring of Fire (Pacific Ring of Fire), in which there are many rows of volcanoes, as a result of which earthquakes, both tectonic and volcanic, frequently occur in Indonesia. So Indonesia was referred to as a country rich in earthquakes, tsunamis, and volcanic eruptions by Prasetya in 2006.
Then looking at Indonesia's backward state, Indonesia is a country that is prone to natural disasters. On the other hand, Indonesia also has extensive internet access, making information and communication channels happen quickly. Of course, disaster mitigation efforts will be carried out more quickly both before the disaster, during the disaster, and after the disaster, but neither the government nor the Indonesian media have been able to provide good disaster communication. This has been proven by several recent disaster events in Indonesia, such as the Cianjur Earthquake and Heavy Rain in Jakarta; neither government agencies nor the media have been able to provide examples true in disaster mitigation efforts, then what is the role of the media in disaster?
Disaster Communication
In the study of global humanitarian action, the role of the media plays an important role in the process of disaster mitigation; the media plays a good role for the international community, the government, and society itself, then here are the three roles of the media in humanitarian action:
1.  The media is a communication channel between the public and policymakers (Authority). Making news must be based on truth and the interests of all without being concerned with  just  one  party,  especially  information  when  in  an important situation or crisis (Scanlon, 2007)
2. The media acts as an educator before, during, and after a disaster occurs, such as providing disaster warnings, how to deal with disasters, and also as an actor monitoring disaster situations (Rattien. 1990)
3.  The media also plays a role in the process of social control in disaster mitigation efforts. Emergencies are also in the process of post-disaster recovery (Vasterman, 2005)
From the three points above, let us compare it with the state of the Indonesian media regarding a disaster, especially the Cianjur earthquake disaster. The Cianjur earthquake was an earthquake that occurred on November 21, 2022, with an earthquake strength of 5.6 magnitudes and with a total of 600 victims; of course, the number of victims was very large from an earthquake with a magnitude of 5.6 M. It is an irony how disaster mitigation cannot work.
According to the theory developed by Scanlon, the media is a channel of communication between the public and the government that is independent of partiality. The media is often only concerned with the needs of government actors. Some of the news narratives that are used as framing are the arrival of government agencies. Of course very ironic, bearing in mind that the media's interest is to make it a communication tool between the public and the government, the media has very little contribution in narrating the needs of refugees and the post-disaster community life, which is highlighted only by assistance from actor A and actor B.
The media also acts like an educator, according to Rattien, who provides education before, during, and after a disaster. In reality, only a few Indonesian media provide information about disaster prevention, even from government agency media, launching from the bnpb.go.id page, Indonesia's official agency for natural disaster management. There needs to be more government effort in educating its people; education usually comes from parties -private parties. Of course, this is very ironic, considering that institutions that are supposed to provide knowledge and education have very little contribution. Furthermore, in the "During a Disaster" space, the Indonesian media is filled with intrigue and politics. The media is more focused on framing government officials than covering the adequacy of the needs of the victims, after making comparisons betweenbnpb.go.id withmem.gov.cn (Media of China's ministry of disaster management) andbousai.go.jp (Japanese government media on disaster mitigation) there is a very big difference, the two foreign media are more inclined to provide data on recent disaster events, be it donations, needs and there are also illustrations of disaster mitigation, in contrast to Indonesian media, Indonesian media are inclined to depict politicians very large, this is what makes the Indonesian media very concerned in mitigating a disaster, especially in the matter of education.
Furthermore, finally, the media acts as social control; the lack of education about a disaster results in a lack of public knowledge about the impact of a disaster, Cianjur which is located on the Indo-Australian and Eurasian plates, which results in an uneven ground position. The media is often indifferent to this matter, more concerned with aspects of tourism and politics. With education and an understanding of the situation in Cianjur, of course, the public will understand and understand the existing conditions; relocating housing and filling places will certainly be easily directed if there is such education, but it is a shame the Indonesian media does not show that in the framing or the agenda setting.
Solutions and Hope
Of course, there is great hope that the media can carry out its role as a disaster communication actor. Media Indonesia must be more precise in determining the agenda setting and framing during a disaster. Media presence in disaster mitigation is a humanitarian task devoted to alleviating crises and sorrows that occur, not only for the political interests of just one actor; this is the basis for disaster communication in the Indonesian media, which is still very concerning.