Presidential Election 2014 and Indonesian Foreign Policy
Indonesian Presidential general election has been underway on July 9th. There were 2 pairs of strong candidates for Presidential and Vice-Presidential position: Prabowo Subianto-Hatta Rajasa (Prabowo-Hatta) and Joko Widodo and Jusuf Kalla (Jokowi-JK). There will be numerous challenges for the elected pair, and one of the more important challenge will be regarding Indonesia's future foreign politics policy. This article will try to foresee the type of leadership of each couple and also their foreign politics performance.
The official results of legislative elections on 9 April 2014 General Election Commission put PDIP at the ranked first with 23,681,471 votes (18.95%), followed by Golkar: 18,432,312 (14.75%), Gerindra: 14,760,371 (11 , 81%), Democrats: 12,728,913 (10.19%), PKB: 11,298,957 (9.04%), PAN: 9,481,621 (7.59%), PKS: 8,480,204 (6.79 %), Nasdem: 8,402,812 (6.72%), PPP: 8,157,488 (6.53%), Hanura: 6,579,498 (5.26%), PBB: 1,825,750 (1:46%), and PKPI: 1,143,094 (0.91%). Bottom two of political parties, namely PBB, and PKPI are declared not qualify parliamentary threshold (3%) and did not get any seats quota in parliament. Since none of the party with the most votes above 20%, as a condition of Presidential thrashhold to be able to carry a pair of candidates for president and vice president themselves, the coalition of political parties is a must. In the presidential system in Indonesia, election of coalition partners is also directed by the vote or seats in parliament (at least 50 percent +1), which is then tied in a mutual political platform.
After the legislative elections is resulted in maneuvering the political elite to form a coalition at the presidential election May 9, 2014. Because the public orientation to the above figures of a political party is still a presidential election winning political formula, then the composition selection of the Presidential Candidate – Vice Presidential Candidate is very important to the victory of the candidate pairs. Of the various movements of some leaders of political parties, eventually converging on a two couples of Presidential Candidate – Vice Presidential Candidate for which respectively carried by supporting political parties to compete seizing power in Indonesia from 2014 to 2019. Two strongest pairs are Prabowo-Hatta and Jokowi-Jusuf Kalla. Prabowo-Hatta named their coalition as a Red White coalition carried by Gerindra, PAN, PPP, PKS, Golkar and PBB that total votes are 48.93%, or 292 seats in parliament. While the duo Jokowi-Jusuf Kalla brought by a coalition party of PDI-P, Nasdem, PKB, Hanura, and PKPI with a total of 39.97% of the total votes in 2014 legislative elections, or 207 seats in the House.
After receiving the serial number of the National Election Commission, the duo Prabowo-Hatta (serial number : one), and Jokowi-Jusuf Kalla (serial number : two), two sets of candidates on June 3 at Bidakara Hotel signed an integrity pact for peaceful election in Indonesia later dated July 9, 2014. Peace Election Post-Declaration, each contestant campaigned to all corners of Indonesia to share their vision and mission to the community, followed with national or global issues considered to be of importance and urgency. The question that a distinguish colleague and dear frined of mine prof. Anis Bajrektarevic has recently asked in his luminary work "Europe of Sarajevo 100 years later", 'Was history ever on holiday?' – is nearly answered, at least this time in Indonesia – the 3rd largest democracy in the world.
Two variant of Leaders
Borrowing the term of Herbert Feith, there are two types of political leadership in Indonesia, namely "manager type" (administrator) and type "unifying type" (solidarity maker). Leaders with the administrator type are those who have the technical ability to govern the state. This type is generally represented by educated leaders who master a particular field. While the leaders of the solidarity maker types are the ones who are able to approach the masses, influence them, as well as gain wider sympathy and support from community.
If seen from figures of Presidential Candidates: Prabowo and Jokowi, both are the solidarity maker type because of their capacities to make both of them are not only popular among their supporters, but also have a relatively high electability in the public eye. The difference is, that Prabowo as a solidarity maker figure has high performance characteristics, while Jokowi is more low performance. High performance of Prabowo is manifested in the figure of confident, assertive and bold, while the existing low performance of Jokowi lies in its simplicity aura everyday.
Meanwhile, Vice Presidential Candidate of Hatta Rajasa and Jusuf Kalla, both equally can be characterized as figures considered expert in managing government (administrator) for some experiences as bureaucrats and state officials. The difference, Hatta Rajasa is more low profile, while Jusuf Kalla is quite a high profile in his performance.
Of both pairs have benefits and deficiencies of each. But the leader of solidarity maker type with high performance (Prabowo) could further demonstrate his capabilities as a leader because he had a better motion and political communication, including in attracting public support. While Jokowi looks less good for political communication. The high imaging seems too strong to be on his shoulder. Signaled himself as the party officer and Doll Presidential Candidate is a heavy burden amid the Presidential Candidates and their popularities. Path "on leave" as the governor also indicated that Jokowi judged not to confident in contestation to face Presidential Election 2014. Currently, campaigned as a Presidential Candidate, executing tasks of Jakarta Governor are undertaken by the deputy governor, Basuki Tjahya Purnama (Ahok). It means, if Jokowi lost the battle for the number one seat in Indonesia later, he could take back his position as Jakarta Governor.
Candidate for Vice President has the low profile administrator type (Hatta Rajasa) seeming to be able to work together in government. This type is similar to the figure of Indonesian vice president, Boediono, now. Not much to say, experienced, courteous, and competent. Jusuf Kalla also balanced. Jusuf Kalla has plenty of experiences in the government bureaucracy. The difference, Hatta Rajassa is the General Chairman of the Party (PAN), moreover Jusuf Kalla is the former coriander of the Golkar Party which also rely on the popularity as Jokowi. The problem is also that Vice Presidential Candidate, Jusuf Kalla (72 years) is much older than Jokowi (52 years) as a candidate for president. The Second Symptom Captain in one vessel can not be avoided. Two captains are not among Jokowi with Jusuf Kalla, but also between Megawati and Jusuf Kalla later.
Foreign Politics Performance
During the campaign period ahead of voting until July 9, 2014, the vision-mission of both pairs are louder presented to the public, ranging from a matter of economics, education, health, environment, food, energy, law enforcement, until about fighting corruption. Which did not escape that should be of concern is how the performance of Indonesian foreign politics of the two couple of candidates later. It's no secret if the issues of foreign politics is often a secondary priority compared to national issues. But the fact that a peaceful election in Indonesia should be able to be a major capital and stimulus to improve active role in regional and global arena, as mandated by the opening of Constitution 1945 paragraph 4 to participate in creating a world order.
Indonesian Foreign Politics Challenges
In the short and medium term, foreign politics still faces two strategic issues. The first is the traditional security challenges, such as separatism and border disputes. Separatist Action of Free Papua Movement (OPM), or the work of Malaysian who do not appreciate status quo territory, at Camar Bulan and Tanjung Datu in West Kalimantan border needs to be addressed explicitly by the new Indonesian leader. The second is non-traditional strategic issues, as transnational crime such as terrorism, money laundering, climate change, maritime security and others. Crimes at sea such as illegal fishing, illegal logging, illegal mining, human trafficking, drug trafficking passing Indonesia sea channel continued. Moreover, Indonesia is directly adjacent to the 10 countries in the sea and only 2 countries on the land.
In the context of maritime security, Indonesia needs to be a leadership pioneer in ASEAN to be bold against China on issue in South China Sea, especially if China enters the water territory of Natuna as part of its claim. Indonesian shall enforce Exclusive Economic Zone and freedom of navigation in accordance with norms of international laws. Therefore, modernizing Indonesia military is a must.
Performance of Presidential Candidate – Vice Presidential Candidate
As has been described above by the author, figures of Presidential Candidates Prabowo and Jokowi has solidarity maker type. The difference is the leadership style off Prabowo Subianto having characteristics of high performance, while Jokowi is more low performance. Meanwhile, Vice Presidential Candidate of Hatta Rajasa and Jusuf Kalla, both equally can be characterized as figures considered expert in managing government (administrator) for some experiences as bureaucrats and state officials. However, Hatta Rajasa is more low profile at work, while Jusuf Kalla has high profile type.
At glance there are similarities if you look at the vision-mission of foreign relations between Prabowo-Hatta and Jokowi-Jusuf Kalla. Both pairs equally lays self-reliance principle of Indonesian people in facing the global challenges ahead. Prabowo-Hatta and Jusuf Kalla Jokowi Visions in maritime sector both want to build ports. Each of the Presidential candidate pairings equally want contract re-negotiation between the Indonesian Government with the foreign companies that have been operating in Indonesia for quite some time, who have a number of issues that deemed harmful to the interest of the Indonesian people, for example Freeport in Papua and Newmont in West Nusa Tenggara. National needs and interests are articulated through foreign politics of both pairs. But masculine characteristics in the implementation of the Indonesian foreign politics from Prabowo-Hatta are more pronounced for protecting the nation, play an active role and confident in facing the global arena (Outward Looking). The hope of Indonesian nationals are more respected by other countries, inside or outside the regions. Prabowo-Hatta is considered to have the competence to anticipate issues and challenges of traditional security. Prabowo-Hatta International slogans about 'Revival Indonesian' becoming Asian Tiger is a high performance leadership style in Indonesian foreign politics.
While the more feminine performance of Indonesia's foreign politics looks of the duo Jokowi-Jusuf Kalla. Concentration of Indonesia's foreign relations will be more focused inward looking. Visions-Missions of Jokowi-Kalla are more based on the national interest and the desire to strengthen the identity of Indonesia as a maritime nation. The idea is to save Indonesia's marine wealth that will be done by building the fish processing industries, as well as improving transportation links for large ships at strategic locations. The idea of the need for the Indonesian people to do 'mental revolution' as a guide to the 'Wonderful Indonesia' is the slogan of the foreign politics implementation of a low-performance-high-profile.
Closing
Visions and missions from both pairs of Presidential Candidate – Vice Presidential Candidate are in fact complement each other and fill the two polugri major issues mentioned above. As head of state and head of government, the elected president later will have to have a vital role and influence on the implementation direction of the foreign politics that strived for the prosperity of the Indonesian people, keep maintaining integrity of the Republic, as well as a commitment to be part of an international collaboration in creating world peace. In 2015, Indonesia will face the ASEAN Community. Indonesia needs to show the attitude of 'do not come home' in agreements towards ASEAN economic society later. When viewed from its history, Indonesian foreign politics are closely related to the issue of its national pride, position, and role in the international world. The fact that a peaceful election in Indonesia should be a major capital and stimulus to improve the active role in regional and global arena, as mandated by opening of the Constitution 1945 paragraph 4 to participate in creating a world order, as well as to resolve issues and security challenges
References :
Herbert Feith, The Decline of Constitutional Democracy in Indonesia, Jakarta, Equinox Publishing, 2007.
Rebecca Grant & Kathleen Newland, Gender and International Relations, Buckingham, Open University Press, 1991.
Prabowo Subianto, et. all, Membangun Kembali Indonesia Raya, Jakarta, Institute Garuda Nusantara, 2009.
Anis H. Bajrektarevic, From WWI to www. – Was history ever on Holiday?, Addleton Academic Publishers/GHIR, New York
http://www.themalaysianinsider.com/sideviews/article/on-the-indonesias-election-2014-igor-dirgantara
http://www.thejakartapost.com/news/2013/09/18/prabowo-could-be-indonesia-s-lee-kuan-yew.html
http://www.geopoliticalmonitor.com/voting-trends-in-upcoming-indonesian-elections-4936/
http://www.thejakartapost.com/news/2014/05/12/jokowi-wants-start-mental-revolution.html
Mood, Wisdom and Passions of Middle Class in Upcoming Indonesian Election
http://www.thejakartaglobe.com/opinion/race-strengthen-foreign-ties/
http://www.antaranews.com/en/news/93655/observer-raises-suspicion-over-jokowi-blake-meeting
http://www.teraspos.com/en/read/2014/03/15/84284/jokowi-breaks-his-campaign-promise-for-his-presidential-candidacy
Public Favors Presidential Candidates with Military Background
ASEAN Summit Meeting 2019: Expectations and Norms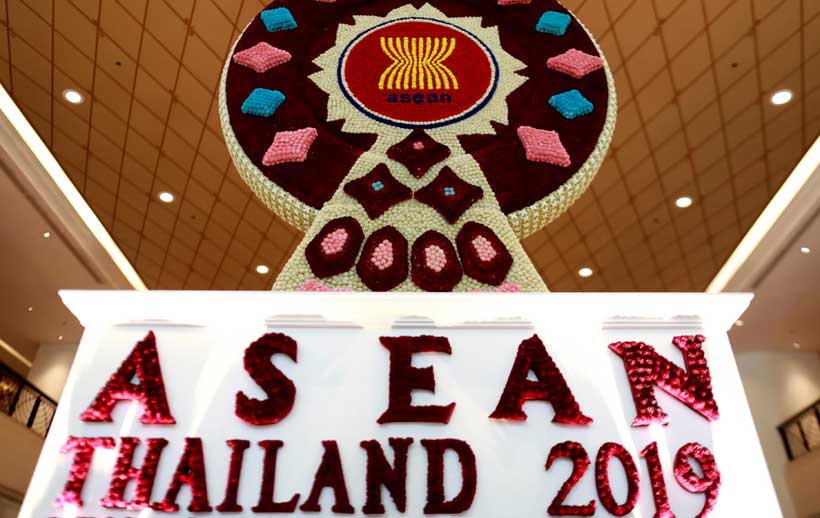 The 2018 ASEAN Summit had posed a valid question with regard to the compatibility between ASEAN centrality and the Indo-Pacific concept. ASEAN addressed this impending question through its approach paper on the Indo-Pacific. However, the question remains that whether ASEAN can remain central to the Indo-Pacific or would address regional issues in routine manner which have become victim of ASEAN norms without any strong recourse to regional mechanisms related to security. ASEAN policy of consensus building has made ASEAN more predictable in terms of its yearly communique and discussions. During the last three years ASEAN Communiqué have outlined lofty ideals and impressive blueprint for future but the core security issues have been sidelined or accorded with a low priority listing, in the face of bon homie between ASEAN member states and dialogue partners. The fault lines on major economic issues, South China Sea, environmental problems such as Indonesian haze and the template for industrial revolution 4.0 needs better focus and strategy along with new ideas and compatible processes.
ASEAN strategy on the efficacy of Indo-Pacific manifests itself in the document which highlights that 'ASEAN centrality as the underlying principle for promoting cooperation in the Indo-Pacific region, with ASEAN-led mechanisms, such as the East Asia Summit (EAS), as platforms for dialogue and implementation of the Indo–Pacific idea, while preserving their formats'. The dichotomy with regard to ASEAN position is that Indo-Pacific is more of a strategic and regional security construct. The subscribers of Indo-Pacific are not very accommodating towards China in the architecture despite the fact that few dialogue partners have expounded the need for the construct to be inclusive. The long drawn US-China trade war and the barb of words on the increasing Chinese assertiveness in South China Sea have made matters more complicated. Further, Vietnam has been highlighting the Chinese bullying tactics in Vanguard bank and also its repeated foreign ministry briefings have stressed that China is trying to make non-disputed zones as contentious zones. Over a period of time, it is expected that US and Vietnam might enter strategic partnership agreement with defence and security cooperation as a priority. This would jeopardize Chinese designs in South China Sea and also bring the Eagle closer to the Dragon's chest.
The incompatibility between ASEAN centric approach in even regional security apparatus envisaged under Indo-Pacific is a concern. ASEAN has imposed the recurrent and repeated thoughts of Indo-Pacific as inclusive zone and a zone for promoting interconnectedness and dialogue between partners. ASEAN position is understood in terms of maintaining its relevance but it must recognize the fact that Indo-Pacific was not an ASEAN process to serve its interests. The dialogue partners' interests are involved and they might or might not accept ASEAN diktats on the subject. In that case ASEAN would be seen as the fog horn without much contribution to larger security issues. The synergies envisaged between ASEAN and Indo-Pacific is flawed because ASEAN as an institution has failed in terms of providing maritime security but has been successful in information sharing through institutional mechanisms. Given the limited naval capacities that most of the ASEAN members have, with the exception of Singapore, the efforts for regional maritime security needs a better approach. The naval and maritime security cooperation under ASEAN needs better coordination with dialogue partners and structural support.
The ASEAN summit meeting 2019 might have to address the following issues in a more focused way rather than template responses which now anyone can anticipate. Firstly, it will have to make clear commitment among the members of maintaining the status quo and promising that the skirmishes between the ASEAN member states on South China Sea(SCS)should not be advantageous to China. China has been advocating negotiations through bilateral consultations, incrementally happening in this region. Secondly, ASEAN will have to stop meting out step-motherly treatment to the interest of Vietnam because of the intrinsic Cold war apprehensions. Thirdly, ASEAN must make a strong stance with regard to finalizing the draft Code of Conduct with China on terms acceptable to all the claimant parties rather than towing the Chinese instructions. Fourthly, the dialogue partners have also failed the security initiatives undertaken by ASEAN and it would be prudent for the Dialogue partners to commit to a new framework which might be known as Treaty of Amity and Cooperation (TAC) Plus framework which provides natural corollary to offensive action undertaken by any dialogue partner against any ASEAN member, leading to its eviction from the ASEAN and ASEAN centered mechanisms. The consensus laden framework at times leads to constraining action in the regional organization. Lastly, the ASEAN members must institute a South China Sea high powered committee to bring about dialogue and also raise relevant issues of concern without any fear or favour.
It has been seen that the deployment of Chinese survey ship in Vanguard bank for long duration of time defies any logic with regard to any scientific experiments or serious survey. China has used the survey ship Haiyang Dizhi 8 as a decoy for its strategic military activities and the deployment of large coastguard and naval vessels are a testimony to it. The withdrawal of the survey ship just before the ASEAN summit shows that China does not want SCS to figure anywhere in the ASEAN Communique and thereby taking evasive measures. Also, there is no guarantee that China would not return to the same area in future. The international community must take note of Chinese tactics and must issue a strong rebuttal. Mike Pence, US vice President speech (October 24) during a lecture at Wilson Center said, "…. make it clear to Beijing that no nation has a right to claim the maritime commons as territorial seas". He accepted that, "the Chinese Coast Guard has tried to strong-arm Vietnam from drilling for oil and natural gas off of Vietnam's own shores''. It clearly shows that Chinese activities were illegal and were strong arm tactics, the signs of an irresponsible UN Security Council member. Vietnam would also be joining as non-permanent member of Security Council in 2020, and therefore it is imperative for the country to raise the South China Sea issue at this important forum. Vietnam would also be assuming the ASEAN Chairmanship in 2020. It has been seen in the past chairmanship of 2010 that Vietnam has avoided larger discussion on South China Sea. This shortsightedness was detrimental to the interests of Vietnam due to which the South China Sea as a major security hot spot was avoided in subsequent ASEAN meetings. Even in ADMM plus meeting this has to be raised and better rebuttal of Chinese action in Vanguard Bank is needed. China has already established the bilateral consultation mechanism with Malaysia on South China Sea, completely undermining the role and responsibility of ASEAN as a legitimate organization for such discussions. This also forewarns that China might wean away other claimants from the South China Sea consultations, forcing Vietnam to protect its own interest in not so obliging ASEAN forum. During this year ASEAN Summit Vietnam must do lobbying with dialogue partners as well as claimants to put South China Sea as a main point in the East Asia Summit discussion and also in 35th ASEAN Summit Communique. This would help getting necessary traction in international and regional media.
In conclusion, one might witness that in this ASEAN summit the resonance of 'One ASEAN One Identity', ASEAN Community, sustainable development partnership, marine pollution, haze, culture, strategic trust, defence cooperation, military medicine, cyber security, transnational crime, and industrial revolution 4.0 would be discussed. The ASEAN would have to identify its approach to evolve as the regional organization furthering the needs of the region and consolidating itself as one homogenous identity. Interestingly, the core values of 'ASEAN way' and consensus might get reflected in the communiqué under Thailand's chairmanship. However, much depends on Thailand's priorities in highlighting issues and taking cognizance of the developments in economic cooperation, security and building strategic trust while keeping the ASEAN values intact. The biggest question is whether ASEAN is ready for its role in ASEAN 4.0. Vietnam would have to make assertive diplomatic approach and not a hesitant demeanor to protect its EEZ and territorial waters threatened by Chinese encroachments.
Progressive Development of Democracy in Asia-Pacific Region
The Asia- Pacific region is becoming an interesting entity to study as of the various dynamics it entails. This region is characterized with the gradual elimination of poverty resulting from regional integration, cooperation between proximal states, inflow of capitals, and development initiatives. At the same time territorial disputes and regional rivalries also prevail in the region. Likewise, the democratic patterns of the region have undergone a democratic transition.
There has been a prevailing notion that the Asian region has been dominated by authoritarian regimes with very little or no room for democracies. These circumstances have gradually evolved and democracies are consolidated and made their way into the region. Likewise, all the regimes have found democracy as instrumental to elevate their stature in international standing.
Indonesia particularly has been an ardent supporter of spreading democracies beyond its shores. Similarly, circumstances in Malaysia, Singapore, and Thailand have paved way for democracies to make its way through electoral process.
Historically, the struggle for democracy in the Asian region commenced following the decolonization from the colonial powers. The struggle for democracy suffered as the instability and ethnic rebellions resulted into chaos and created such a vacuum that was filled by elites and left no room for democracy. Secondly, the second wave of democratization initiated in the mid-1980s followed by uprisings against corrupt and oppressive regimes such as the Marcos regime in Philippines in 1986, the removal of military-backed regimes in South Korea and Taiwan in 1987.
Following the fall of Soviet Union, Mongolia also made a transition to democracy. Likewise, this was followed by the resumption of a civilian government in Thailand in 1992.In 1993, democracy made its way to Cambodia with the intervention of the United Nations. Furthermore, Indonesia's Suharto Regime fell apart in 1998 and in 2001 the U.N made endeavors to bring democracy to East Timor after the termination of the civil war.
As a result of these transitions, Indonesia, South Korea, Philippines, Thailand and Japan have established strong democracies in the region. In 1997, South Korean voters elected Kim Dae Jung, the region's most prominent democracy activist to power. Similarly, Taiwan, and Mongolia are also the examples of successful democracies. In March 2000, the island first democratic transition of democratic power of power in which the opposition leader, Chen Shui-Bian became the president, this was a historic moment for the burgeoning democracy for Taiwan.
In Nepal, following the peace agreement between Maoist insurgents and the government there came a replacement of the royals with the republic after few years and a new constitution was introduced in 2015.In 2008, in Bhutan, the constitutional monarchy substituted absolute monarchy followed by its first political elections. Likewise, in Myanmar, the military paved way for democracy and it materialized into a multiparty election in 2015, the first of its kind in 20 years
Today when different political parties run for elections, human rights is one of the crucial factors on which they compete on, this is opposed to the earlier practices of oppressing the public. Similarly, Mongolia has also encountered with positive changes following the democratic transition along with competitive democratic elections
On the other hand, there are exceptions as well such as China and North Korea. China still has one party system and it poses obstruction to a free and fair elections. Similarly, North Korea has an authoritarian regime which has an absolute control over the lives of individuals. Human rights are violated, freedom of speech is prohibited, regime is worshipped and Kim Jong Un is not accountable for any of his actions. Even, the media is strictly controlled by the government and only a limited number of channels are streamed on the media. Internet and any western content is also banned in North Korea.
Though there are calls that democracy is waning away, for example in Cambodia there has been a severe crackdown on political opposition. Similarly, there have been curbs on freedom of speech along with censorship. Likewise, the military coup in Thailand in 2014 has also affected the democratic values. Also many argue that the democracies in the region are diluted to a large extent yet the fact of the matter remains that democracy is gaining momentum. According to the EIU Democracy Index, when comparing the level of democracy, measured on a 10 point scale from 0 (authoritarian) to 10 (full democracy) over the past ten years, the average democracy score in Asia has increased from 5.05 in 2006 to 5.41 in 2016.This region is making progress at an expedited rate as compared to other regions of the world.
One of the reasons for the burgeoning democracies is the empowerment of the youth. Through the Social media youth has become more empowered and they do not hesitate to speak on the matters on which they feel that the government has acted irrationally upon. Similarly, anything that highlights the misdoings of the leaders becomes viral on the internet, therefore the leaders are subjected to accountability and it ultimately steers in democratic values.
Coming to the conclusion there are a number of measures which can accelerate the progressive development of democracy in any region. For example, democracy should be considered as a bottom-up process where the individuals are considered the foundational elements and should be taken in this regard. Individuals should be involved in the decision making through the effective delegation of power. Likewise, Urbanization is also one of the triggers for augmenting democracy since it leads to more awareness which ultimately demands the notion of accountability. Likewise, if the youth of the country fully involved in the political affairs then it can avert the prospects of circumventing from democratic values. If these patterns prevails then democracy will nurture to a great extent in the region.
Indonesia's new electric car may disrupt its relations with Japan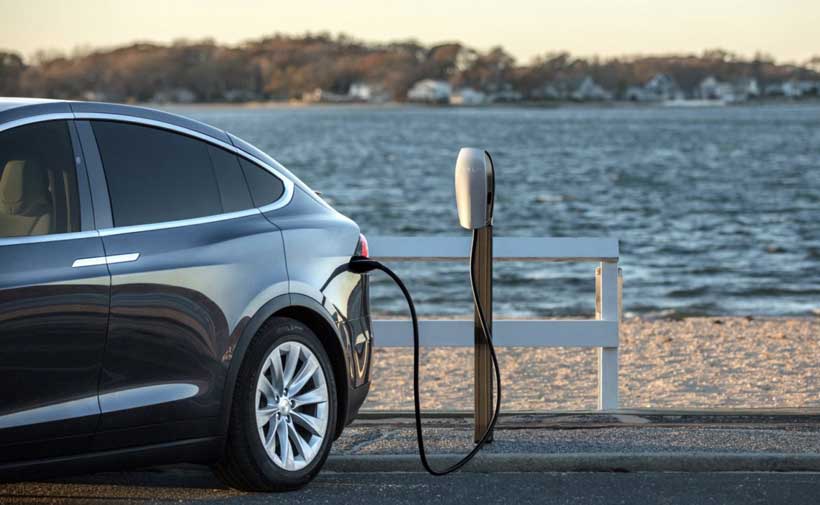 Authors: Muhammad Zulfikar Rakhmat, Dimas Permadi, and Ramadha Valentine
President Joko Widodo has recently signed a presidential regulation on electric cars. The regulation instructed several things, including forming a coordinating team to support the implementation of the electric vehicle program.
Jokowi hopes that electric vehicles will be able to replace fuel oil vehicles.
Due to air pollution in large cities such as Jakarta which continues to increase, Indonesia sees it important to begin using electric cars for the general public.
Jokowi also views the opportunity for Indonesia to develop electric cars because Indonesia has the main raw materials to build them. In Jokowi's statement, he stated: "We know that 60 percent of the key to electric cars is the batteries and we have the components to make them [such as] cobalt and manganese in our country,"
To implement the agenda, the Indonesian government is likely to collaborate with various partners, including China. Although it is still a prediction, this was indicated by China's intention to move its electric car companies to Indonesia, namely BYD Auto Co., Ltd and JIC. Moreover, Chinese car manufacturer Dongfeng Sokonindo (DFSK) also intends to produce DFSK E3 Glory cars in Indonesia which will be marketed in ASEAN. This strengthens the possibility that China will play a role in Indonesia's plan.
China's entry into Indonesia's plan for electric cars could be a reasonable move and may be welcomed by Jakarta. Nonetheless, there is a potential that it may disrupt Jakarta's long ties with Japan as its largest partner in the automotive sector.
Japan: Indonesia's long-time automotive partner
When it comes to automotive, Indonesia has been relying hardly on Japan. As reported by the Association of Indonesia Automotive Industry, the majority of cars used in Indonesia are Japanese ones. CNN's polling also shows that Indonesians prefer Japanese cars more than those produced by Europe, Korea, and China.
Another case which exemplifies the strong automotive ties between Jakarta and Tokyo is the Indonesian-made car "Proton" which was made under a special collaboration between Indonesia and Suzuki.
Considering the position of Indonesia as a country that has just stepped in to the business of electric cars, Indonesia seems to be very careful in involving foreign investors. Indonesia sees goods from China as relatively cheaper and of comparable quality.
In addition, Chinese companies applying for relocation in Indonesia was also considered as a serious step to strengthen the relations that had been built by the two countries.
Indonesia's plan, which was conveyed by the Deputy for Infrastructure at the Coordinating Ministry of Maritime Affairs, Ridwan Djamaluddin, to involve China in making electric cars is likely to disrupt the stability of its long-time cooperation with Japan.
This could be true, especially if we look at how Indonesia has increasingly become a battleground between Beijing and Tokyo such as in the recent bidding for the construction of a railway between Jakarta and Bandung, whereby China succeeded in winning the bid. Japan, which has made a number of preparations to obtain Indonesia's permission to participate in the project, feels disappointed as expressed by its Chief Cabinet Secretary, Yoshihide Suga.
Looking at this, electric cars can be another battleground between Japan and Indonesia.
Indonesia may take careful steps
To this date, it remains unclear whether Japan or China who will have a considerable take in Indonesia's move towards electric cars.
Nonetheless, in the midst of the potential rivalry between Beijing and Tokyo, Indonesia may take careful steps. The government in Jakarta will try to ensure that it would not hurt the two sides. It is likely to weigh the interests and opportunities of both parties.
On the one hand, it needs to maintain close relations with its long time partner in the automotive industry, while on the other hand it sees considerable opportunities in cheap Chinese raw materials.
The three authors are analysts on Indonesian political economy