Presidential Election 2014 and Indonesian Foreign Policy
Indonesian Presidential general election has been underway on July 9th. There were 2 pairs of strong candidates for Presidential and Vice-Presidential position: Prabowo Subianto-Hatta Rajasa (Prabowo-Hatta) and Joko Widodo and Jusuf Kalla (Jokowi-JK). There will be numerous challenges for the elected pair, and one of the more important challenge will be regarding Indonesia's future foreign politics policy. This article will try to foresee the type of leadership of each couple and also their foreign politics performance.
The official results of legislative elections on 9 April 2014 General Election Commission put PDIP at the ranked first with 23,681,471 votes (18.95%), followed by Golkar: 18,432,312 (14.75%), Gerindra: 14,760,371 (11 , 81%), Democrats: 12,728,913 (10.19%), PKB: 11,298,957 (9.04%), PAN: 9,481,621 (7.59%), PKS: 8,480,204 (6.79 %), Nasdem: 8,402,812 (6.72%), PPP: 8,157,488 (6.53%), Hanura: 6,579,498 (5.26%), PBB: 1,825,750 (1:46%), and PKPI: 1,143,094 (0.91%). Bottom two of political parties, namely PBB, and PKPI are declared not qualify parliamentary threshold (3%) and did not get any seats quota in parliament. Since none of the party with the most votes above 20%, as a condition of Presidential thrashhold to be able to carry a pair of candidates for president and vice president themselves, the coalition of political parties is a must. In the presidential system in Indonesia, election of coalition partners is also directed by the vote or seats in parliament (at least 50 percent +1), which is then tied in a mutual political platform.
After the legislative elections is resulted in maneuvering the political elite to form a coalition at the presidential election May 9, 2014. Because the public orientation to the above figures of a political party is still a presidential election winning political formula, then the composition selection of the Presidential Candidate – Vice Presidential Candidate is very important to the victory of the candidate pairs. Of the various movements of some leaders of political parties, eventually converging on a two couples of Presidential Candidate – Vice Presidential Candidate for which respectively carried by supporting political parties to compete seizing power in Indonesia from 2014 to 2019. Two strongest pairs are Prabowo-Hatta and Jokowi-Jusuf Kalla. Prabowo-Hatta named their coalition as a Red White coalition carried by Gerindra, PAN, PPP, PKS, Golkar and PBB that total votes are 48.93%, or 292 seats in parliament. While the duo Jokowi-Jusuf Kalla brought by a coalition party of PDI-P, Nasdem, PKB, Hanura, and PKPI with a total of 39.97% of the total votes in 2014 legislative elections, or 207 seats in the House.
After receiving the serial number of the National Election Commission, the duo Prabowo-Hatta (serial number : one), and Jokowi-Jusuf Kalla (serial number : two), two sets of candidates on June 3 at Bidakara Hotel signed an integrity pact for peaceful election in Indonesia later dated July 9, 2014. Peace Election Post-Declaration, each contestant campaigned to all corners of Indonesia to share their vision and mission to the community, followed with national or global issues considered to be of importance and urgency. The question that a distinguish colleague and dear frined of mine prof. Anis Bajrektarevic has recently asked in his luminary work "Europe of Sarajevo 100 years later", 'Was history ever on holiday?' – is nearly answered, at least this time in Indonesia – the 3rd largest democracy in the world.
Two variant of Leaders
Borrowing the term of Herbert Feith, there are two types of political leadership in Indonesia, namely "manager type" (administrator) and type "unifying type" (solidarity maker). Leaders with the administrator type are those who have the technical ability to govern the state. This type is generally represented by educated leaders who master a particular field. While the leaders of the solidarity maker types are the ones who are able to approach the masses, influence them, as well as gain wider sympathy and support from community.
If seen from figures of Presidential Candidates: Prabowo and Jokowi, both are the solidarity maker type because of their capacities to make both of them are not only popular among their supporters, but also have a relatively high electability in the public eye. The difference is, that Prabowo as a solidarity maker figure has high performance characteristics, while Jokowi is more low performance. High performance of Prabowo is manifested in the figure of confident, assertive and bold, while the existing low performance of Jokowi lies in its simplicity aura everyday.
Meanwhile, Vice Presidential Candidate of Hatta Rajasa and Jusuf Kalla, both equally can be characterized as figures considered expert in managing government (administrator) for some experiences as bureaucrats and state officials. The difference, Hatta Rajasa is more low profile, while Jusuf Kalla is quite a high profile in his performance.
Of both pairs have benefits and deficiencies of each. But the leader of solidarity maker type with high performance (Prabowo) could further demonstrate his capabilities as a leader because he had a better motion and political communication, including in attracting public support. While Jokowi looks less good for political communication. The high imaging seems too strong to be on his shoulder. Signaled himself as the party officer and Doll Presidential Candidate is a heavy burden amid the Presidential Candidates and their popularities. Path "on leave" as the governor also indicated that Jokowi judged not to confident in contestation to face Presidential Election 2014. Currently, campaigned as a Presidential Candidate, executing tasks of Jakarta Governor are undertaken by the deputy governor, Basuki Tjahya Purnama (Ahok). It means, if Jokowi lost the battle for the number one seat in Indonesia later, he could take back his position as Jakarta Governor.
Candidate for Vice President has the low profile administrator type (Hatta Rajasa) seeming to be able to work together in government. This type is similar to the figure of Indonesian vice president, Boediono, now. Not much to say, experienced, courteous, and competent. Jusuf Kalla also balanced. Jusuf Kalla has plenty of experiences in the government bureaucracy. The difference, Hatta Rajassa is the General Chairman of the Party (PAN), moreover Jusuf Kalla is the former coriander of the Golkar Party which also rely on the popularity as Jokowi. The problem is also that Vice Presidential Candidate, Jusuf Kalla (72 years) is much older than Jokowi (52 years) as a candidate for president. The Second Symptom Captain in one vessel can not be avoided. Two captains are not among Jokowi with Jusuf Kalla, but also between Megawati and Jusuf Kalla later.
Foreign Politics Performance
During the campaign period ahead of voting until July 9, 2014, the vision-mission of both pairs are louder presented to the public, ranging from a matter of economics, education, health, environment, food, energy, law enforcement, until about fighting corruption. Which did not escape that should be of concern is how the performance of Indonesian foreign politics of the two couple of candidates later. It's no secret if the issues of foreign politics is often a secondary priority compared to national issues. But the fact that a peaceful election in Indonesia should be able to be a major capital and stimulus to improve active role in regional and global arena, as mandated by the opening of Constitution 1945 paragraph 4 to participate in creating a world order.
Indonesian Foreign Politics Challenges
In the short and medium term, foreign politics still faces two strategic issues. The first is the traditional security challenges, such as separatism and border disputes. Separatist Action of Free Papua Movement (OPM), or the work of Malaysian who do not appreciate status quo territory, at Camar Bulan and Tanjung Datu in West Kalimantan border needs to be addressed explicitly by the new Indonesian leader. The second is non-traditional strategic issues, as transnational crime such as terrorism, money laundering, climate change, maritime security and others. Crimes at sea such as illegal fishing, illegal logging, illegal mining, human trafficking, drug trafficking passing Indonesia sea channel continued. Moreover, Indonesia is directly adjacent to the 10 countries in the sea and only 2 countries on the land.
In the context of maritime security, Indonesia needs to be a leadership pioneer in ASEAN to be bold against China on issue in South China Sea, especially if China enters the water territory of Natuna as part of its claim. Indonesian shall enforce Exclusive Economic Zone and freedom of navigation in accordance with norms of international laws. Therefore, modernizing Indonesia military is a must.
Performance of Presidential Candidate – Vice Presidential Candidate
As has been described above by the author, figures of Presidential Candidates Prabowo and Jokowi has solidarity maker type. The difference is the leadership style off Prabowo Subianto having characteristics of high performance, while Jokowi is more low performance. Meanwhile, Vice Presidential Candidate of Hatta Rajasa and Jusuf Kalla, both equally can be characterized as figures considered expert in managing government (administrator) for some experiences as bureaucrats and state officials. However, Hatta Rajasa is more low profile at work, while Jusuf Kalla has high profile type.
At glance there are similarities if you look at the vision-mission of foreign relations between Prabowo-Hatta and Jokowi-Jusuf Kalla. Both pairs equally lays self-reliance principle of Indonesian people in facing the global challenges ahead. Prabowo-Hatta and Jusuf Kalla Jokowi Visions in maritime sector both want to build ports. Each of the Presidential candidate pairings equally want contract re-negotiation between the Indonesian Government with the foreign companies that have been operating in Indonesia for quite some time, who have a number of issues that deemed harmful to the interest of the Indonesian people, for example Freeport in Papua and Newmont in West Nusa Tenggara. National needs and interests are articulated through foreign politics of both pairs. But masculine characteristics in the implementation of the Indonesian foreign politics from Prabowo-Hatta are more pronounced for protecting the nation, play an active role and confident in facing the global arena (Outward Looking). The hope of Indonesian nationals are more respected by other countries, inside or outside the regions. Prabowo-Hatta is considered to have the competence to anticipate issues and challenges of traditional security. Prabowo-Hatta International slogans about 'Revival Indonesian' becoming Asian Tiger is a high performance leadership style in Indonesian foreign politics.
While the more feminine performance of Indonesia's foreign politics looks of the duo Jokowi-Jusuf Kalla. Concentration of Indonesia's foreign relations will be more focused inward looking. Visions-Missions of Jokowi-Kalla are more based on the national interest and the desire to strengthen the identity of Indonesia as a maritime nation. The idea is to save Indonesia's marine wealth that will be done by building the fish processing industries, as well as improving transportation links for large ships at strategic locations. The idea of the need for the Indonesian people to do 'mental revolution' as a guide to the 'Wonderful Indonesia' is the slogan of the foreign politics implementation of a low-performance-high-profile.
Closing
Visions and missions from both pairs of Presidential Candidate – Vice Presidential Candidate are in fact complement each other and fill the two polugri major issues mentioned above. As head of state and head of government, the elected president later will have to have a vital role and influence on the implementation direction of the foreign politics that strived for the prosperity of the Indonesian people, keep maintaining integrity of the Republic, as well as a commitment to be part of an international collaboration in creating world peace. In 2015, Indonesia will face the ASEAN Community. Indonesia needs to show the attitude of 'do not come home' in agreements towards ASEAN economic society later. When viewed from its history, Indonesian foreign politics are closely related to the issue of its national pride, position, and role in the international world. The fact that a peaceful election in Indonesia should be a major capital and stimulus to improve the active role in regional and global arena, as mandated by opening of the Constitution 1945 paragraph 4 to participate in creating a world order, as well as to resolve issues and security challenges
References :
Herbert Feith, The Decline of Constitutional Democracy in Indonesia, Jakarta, Equinox Publishing, 2007.
Rebecca Grant & Kathleen Newland, Gender and International Relations, Buckingham, Open University Press, 1991.
Prabowo Subianto, et. all, Membangun Kembali Indonesia Raya, Jakarta, Institute Garuda Nusantara, 2009.
Anis H. Bajrektarevic, From WWI to www. – Was history ever on Holiday?, Addleton Academic Publishers/GHIR, New York
http://www.themalaysianinsider.com/sideviews/article/on-the-indonesias-election-2014-igor-dirgantara
http://www.thejakartapost.com/news/2013/09/18/prabowo-could-be-indonesia-s-lee-kuan-yew.html
http://www.geopoliticalmonitor.com/voting-trends-in-upcoming-indonesian-elections-4936/
http://www.thejakartapost.com/news/2014/05/12/jokowi-wants-start-mental-revolution.html
Mood, Wisdom and Passions of Middle Class in Upcoming Indonesian Election
http://www.thejakartaglobe.com/opinion/race-strengthen-foreign-ties/
http://www.antaranews.com/en/news/93655/observer-raises-suspicion-over-jokowi-blake-meeting
http://www.teraspos.com/en/read/2014/03/15/84284/jokowi-breaks-his-campaign-promise-for-his-presidential-candidacy
Public Favors Presidential Candidates with Military Background
Japan's involvement in Myanmar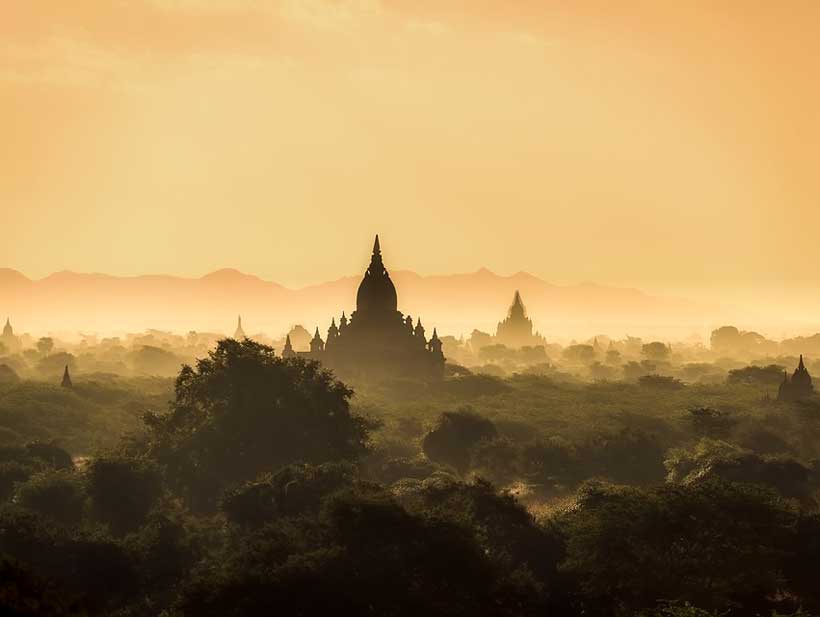 After the civilian-democratic transition in Myanmar, the western sanctions on trade and investment in the country were lifted. This led to a huge inflow of foreign direct investment in key infrastructural sectors and energy sector because of the nascent stage of economic progress in the conflict-torn country. Regional giants like China and Japan as well as ASEAN countries have been increasing their economic aid, assistance and cooperation with the country notwithstanding the humanitarian concerns raised by international community. The Chinese involvement in the region, especially its investment in big infrastructure and energy projects in Rakhine province have been a subject of international deliberation and criticism. However, Japan too has been competing with China to check its hegemonic ambitions under the One Belt One Road initiative. Consequently, it has been increasing its existing economic cooperation and financial investment in Myanmar since 2012. Japan's overall investment pale in comparison to that of China (which over the past 30 years has invested, while it did peak to 1.48 Billion USD in 2017. As of July 2018, Japan was number 10 in terms of investment, while China was number 1.
Japanese involvement in Myanmar has various layers; investments in infrastructure projects ( a strong example being rail system in Yangon), Thilawa SEZ Project, (Japan's Industrial Decisions firm as well as Marubeni are involved in two coal projects, as well as assistance in capacity building. Significantly, a survey last year revealed that Myanmar population prefers Japanese because investments have resulted in job creation, and assistance to small and medium enterprises. This is also because of the generous loan agreements and economic grants that Japan has made while having a balanced relationship with the erstwhile Junta and the resurgent democratic polity. Resentment against China is not restricted to Myanmar, but has been evident in Africa, South East Asia and even South Asia. The phenomena of Debt Trap Diplomacy has accentuated it as China takes back every last penny and that too at prohibitively high rates.
Japan's involvement in Rakhine State
While Myanmar has been showcasing the Thilawa SEZ (49% is owned by JICA and three Japanese banks) as one of it's successes. Japan has been pro-actively involved in development of the Rakhine State (while the state is rich in natural resources, a significant percentage of population is below the poverty line). Foreign Minister visited Japan twice last year and in January 2019, Ms. Toshiko Abe, State Minister for Foreign Affairs visited Republic of the Union of Myanmar and issues pertaining to the Rakhine State were discussed. During her visit to Japan in October 2018, Aung San Suu Kyi had praised Japan for being understanding towards Myanmar's stand on the Rohingya issue. While Aung San Suu Kyi has been facing widespread criticism for her lacklustre and indifferent approach towards the grave human rights violations against rohingya population, she has been seeking support of the investors like Japan to emphasize the fact that Myanmar being a young democracy can not take decisive action against these violations and acting against military establishment would imperil the stability of democratic government. Nevertheless, Tokyo has been providing noteworthy assistance in state capacity building and economic revival of the Rakhine state. Only recently, the Japan International Cooperation Agency [JICA], and the Japan External Trade Organization [JETRO organized the Rakhine State Forum (February 21-23,2019). State Chancellor, Aung San Suu Kyi, made it a point to mention both these organisations during her address.
While China has invested in Rakhine State. A pipeline which commences from Kyaupkyu in Rakhine and extends till Yunnan Province in China, was inaugurated in April 2018 and China has also tried to play a role in resolving Rohingya Crisis. Tokyo's approach towards Rakhine has been far more holistic. Japanese Envoy in an interview to the media, stated that the only way out was all round development – which included economics and politics. The Envoy also said that they would try to draw more investment
In 2018, Japan had announced assistance of over 20 Million USD for the conflict torn region. The Government of Japan and eight United Nations Agencies also signed a US$ 37 million value agreement to implement humanitarian and development projects in Shan, Kachin and Rakhine States.
While Japan is playing an important role in ensuring that Myanmar looks beyond China, it will also need to play a role in convincing Suu Kyi to adopt a different role towards Human Rights Issues and avoid curbs on the press (last year two Reuter's journalists were arrested). While Suu Kyi has been trying to obfuscate, this will not be possible in the long run. The widespread concerns about the ongoings in Myanmar have a huge negative associative value for foreign investors who otherwise view an exceptional economic advantage in this highly under-developed and naturally endowed region with cheap labour. The fact, that some European companies have begun to exit from Myanmar, as a result of the Human Rights violations and EU is has threatened to withdraw the GSP is a strong reiteration of this point. Since investment inflows have a positive network effect that goes beyond geopolitical rivalries, it is important for the existing investors like Japan to urge the Myanmar goverment to take robust action to hold human rights violators accountable. This would go a long way in ensuring the sustainability of economic leverage that Myanmar possesses and lead to a paradigm of socio-economic stability in the region. Given the fact, that Japan, a democracy, is one of the key players in promoting the idea of a 'Free and Open India Pacific' (to check China's rise) it is in a good position to do so. Myanmar will need to decide which path it needs to take – that of other authoritarian states in the region – or of a robust democracy, Japan can play an important role in the same.
*Prannv Dhawan leads the India Pakistan Research Project at the Council for International Relations and International Law. He is also a BA LLB Hons student at the National Law School University, Bangalore.
Take me to Patpong: The forgotten women of Thailand
One of the perks of going abroad and studying in many schools is that I have friends from many nationalities, backgrounds and interests, the privilege to welcome them here in Thailand. Sometimes too many faces and hair colors walk through my house at once that I joke I should receive a recognition from the Tourism Authority of Thailand.
Not only is it a great way to understand the multiculturalism, it is also a good way to know more about your home country.
Amongst the usual to-do-list includes Grand Palace, Elephant Riding and Jim Thompson. Then came a highly educated, wealthy and a white male friend. He wanted nothing more than having a glimpse of Thailand infamous red right district, Patpong: "If I didn't get to see Patpong, my friends would have thought I never made it to Thailand."
Seriously?
He is not alone.
Million of men – not exaggerated – travel through Thailand each year for sex, erotic pleasure and adult entertainment. The demand for sex industry is not just high but quintessential for Thai tourism.
Of course, there is no official records of how many came for paid sex in Thailand. There is no official record of how many women sacrificed their bodies, hearts and souls to be someone sex toys so that they can make ends meet. There is no official record of how many of those women suffer and die from sexual transmitted deceases brought to them by men of different colours, backgrounds and nationalities.
There is no official record of anything.
Why?
Because according to the state perspective – these women do not exist. They are illegal workers of the underworld business.
Not only are they the destination for a lot of tourists, but they are also the contribution of underground world – where officials take unofficial numbers of brides so these parlors can run their business in the open – illegally, of course.
They have no access to official state facilities that will make them parts of the citizens.
How double standard?
Being a buddhist country, sex industry is a sin. But being a hypocrite state, the Thai state has benefited significantly from the pain, suffering and death of these prostitutes.
Welcome to the land of smile.
The election is coming up. If politicians are lacking of idea of what to do with this country, perhaps it is time they take a serious look to the lives and despair of the most excluded and underserved group of the population.
On the international woman's day, it is the time to recognize of those "hookers" who make so many men happy. It is the time to realize that despite their plight, they are a part of our society. International woman's day is not just about CEO on Forbes. It's about every woman live. Because everyone matters.
Prostitutes or not, I wish every woman a happy day.
US-Vietnam economic relations: The China factor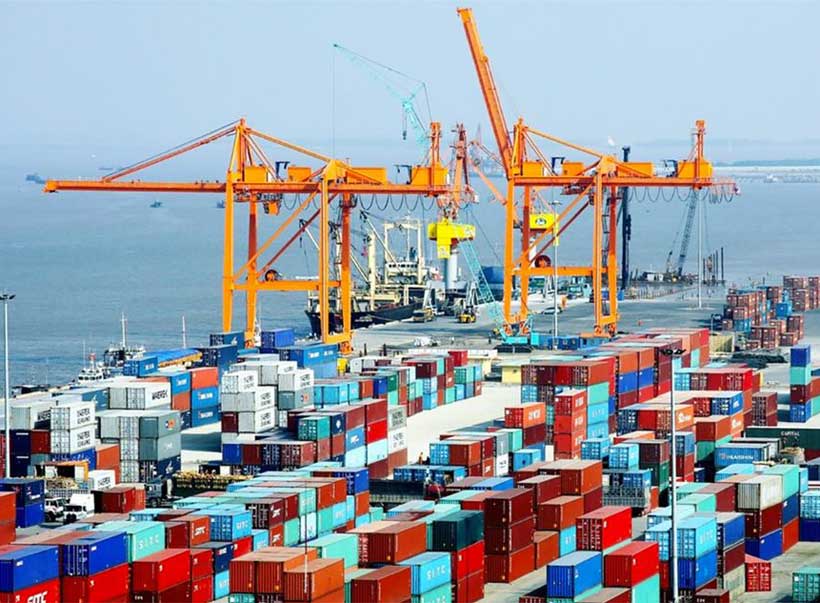 While addressing a joint Press Conference at Hanoi, after his summit, with North Korean Leader Kim Jong Un, US President, Donald Trump spoke not just about the Summit, but also the current state of US-China relations. Trump criticized his predecessors, for not doing enough to address the trade imbalance with China, while also making the point, that he was all for China's economic progress and growth, but not at the cost of the US.
If one were to look beyond the Summit in terms of the US-Vietnam economic relations, top US companies – Boeing and GE electric sealed some important deals.
Given the focus of Trump's visit (which was the Summit with North Korean leader) perhaps these deals did not draw the attention they ought to have. The fact is that the US has begun to recognise Vietnam's economic potential, as well as geo-political significance in Asia. This paper will give a backgrounder to Vietnam's economic growth story in recent years, some of it's key strategic relationships and then examine the nature of the China-US-Vietnam economic triangle.
Vietnam's growth story: The key reasons
There is absolutely no denying the fact, that Vietnam has emerged as an important engine of economic growth within Association of South East Asian Nations (ASEAN) region in general, and has been able to emerge as a top performer within Cambodia, Myanmar, Laos, Vietnam (CMLV) bloc in particular Economic reforms (doimoi) began over three decades ago in 1986. In recent years, some of the key factors which have driven Vietnam's growth story, especially its success in drawing FDI are; a large labour force (57.5 million), lower wages for workers (there are varying estimates, but the wages of production workers are estimated at around 216 USD, monthly, and this is half of what labour would charge in China). Electricity too is way cheaper in Vietnam than other competitors in the ASEAN region. As of June 2018, Vietnam charged 7 U.S. cents per kilowatt hour, while the cost of electricity in Indonesia was 10 U.S. Cents, and Phillipines charged nearly thrice the amount — 19 U.S. Cents.
If one were to look at the growth and FDI figures, they are a clear reflection of Vietnam's success. In 2018, Vietnam's growth rate was estimated at a little over 7% (7.08) this was the highest in 11 years. Disbursed FDI into Vietnam was estimated at19.1 Billion for the year 2018 (disbursed FDI for three years was estimated at well over 50 Billion USD). Total FDI for the year 2018 was estimated at 35 Billion USD. Japan with over 8 Billion USD was the single largest investor in 2018. Other countries which have a strong presence in Vietnam are South Korea and Singapore. China is the 7th largest investor in Vietnam. One of the major attractions apart from the economic potential is the country's location (it is easier to expand to other countries like Myanmar, Laos and Cambodia)
As a result of growing consumer demand and increased tourism, revenues from Retail Sales and Consumer Services and Travel and Tourism also witnessed a significant increase in 2018. Revenue from retail services was estimated at over 190 Billion USD, while from travel and tourism was nearly 2 Billion USD. The increased revenue from travel and tourism it is driven by the rise in tourism in 2018 (almost 20 percent)
Vietnam has close trade relations with both China (Vietnam is China's largest trade partner in ASEAN) and US. Bilateral trade between both countries for the period January-November 2018 was estimated at 97 Billion USD, though this was heavily skewed in favour of Beijing (the total trade deficit was over 20 Billion USD). In the case of US-Vietnam trade, it is heavily skewed in favour of Vietnam (US runs a trade deficit of over 25 Billion USD).
Strategic Importance
Vietnam's strategic importance is also increasing. Even before the recent Trump-Kim Jong UN Summit, Vietnam has hosted a number of important events in recent years such as the Asia Pacific Economic Cooperation meeting in 2008 (in Hanoi) and in 2017 (in Danang), the high-powered World Economic Forum in 2018, and frequent ASEAN summits.
It is strengthening defense and security ties with Japan, US and India in recent years. One of the key reasons for this pro-active strategic outreach is the China factor.
During former Vietnam President, Truong Tan Sang's Japan visit, both sides issued a joint statement which referred to the need for upgrading the bilateral relationship to an "Extensive Strategic Partnership for Peace and Prosperity in Asia'. The joint statement made references to closer security cooperation, the joint statement made mention of Japanese assistance for capacity building of it's maritime enforcement agencies. Both sides also reiterated their shared opinion on the South China Sea Issue as well as denuclearization in North Korea. In July 2018, Japan and Vietnam held the 6th Defence Policy Dialogue (this was co-chaired by Deputy Defense Ministers of both countries. In September 2018,a Japanese Maritime Self-Defense Force (JMSDF) submarine Kuroshio docked at Cam Ranh International Port in Kham Hoa on September 17. While security cooperation has been increasing in recent years, this development emphasized the increasing convergence of both sides on important geo-political issues. Japan has also been batting for greater Japan-Vietnam cooperation in the context of the Indo-Pacific. The Japanese PM, in an interview, in February 2019 reiterated the need for a stronger Japan-Vietnam partnership for pushing forward the idea of a 'Free and Fair' and 'Open' Indo-Pacific.
Vietnam has also been bolstering strategic ties with the US. In July 2017, Washington and Hanoi conducted the 8th Naval Engagement Activity. The United States is also providing support for Vietnam's participation in UN peacekeeping operations. In 2018, more than four decades after the end of the Vietnam war, US Navy aircraft carrier USS Carl Vinson arrived in the city of Danang a key battle ground during the war. This was an important step in the context of strategic cooperation between both countries, but to send a message to China that the latter's militarization and aggression over the South China Sea issue will not be taken lying down.
Vietnam is also enhancing security ties with Japan and India. During his visit to Vietnam in 2016, Indian PM Narendra Modi had offered a credit line of 500 Million for defense cooperation. During Vietnamese President Tran Dai Quang both sides resolved to work jointly for a 'free and prosperous' Indo-Pacific.
While Vietnam has been strengthening it's strategic ties with the above countries, it has been a tad cautious with regard to the Indo-Pacific narrative and has said that was against any military alliance as this would have an adverse impact on security in the region.
US-Vietnam relations
If one were to look at the trajectory of US-Vietnam relations (which were influenced by the baggage of the war) have steadily increased over the past two decades. Both sides have made efforts to put behind the acrimony arising out of the Vietnam war – though this is extremely tough given the fact that was amongst the bloodiest conflicts of the 20th century. Some important steps were taken in the 1990's during the Presidency of Bill Clinton. In 1994, US lifted the trade embargo against Vietnam. A bilateral trade agreement between both countries came into being in 2001 after it was approved by the US Congress as well as the Vietnamese National Assembly.
During the Obama Presidency again crucial steps were taken to strengthen the economic relationship. The Trans Pacific Partnership (TPP) signed in 2015 for which Obama pushed would have benefited Vietnam immensely as the South East Asian Country would have gained preferential access to US market.
President Trump did make the massive trade deficit with Vietnam an election issue, and US exit from TPP was a setback but a number of important developments have taken place in the context of US-Vietnam bilateral ties. In May 2017, during the Vietnam President's, Nguyen Xuan Phuc visit to the US, deals worth 8 Billion USD (two major US companies were Caterpillar and General Electric) were signed between both sides. Trump mentioned the US' trade deficit and hoped to balance that over a period of time.
While addressing the APEC Summit in November 2017, the US President had a word of praise for Vietnam's economic progress:
….' Vietnamese economy is one of the fastest-growing economies on Earth. It has already increased more than 30 times over, and the Vietnamese students rank among the best students in the world..'
China-US-Vietnam triangle
After the China-US trade wars many argued, that Vietnam could be the biggest beneficiary. So far, Vietnam has benefitted (export orders to certain sectors have witnessed a rise) but not in a dramatic way (some companies are likely to relocate from China with Vietnam being a possible choice, but current evidence suggests that this has not happened on a large scale.
Deals signed during Trump's Vietnam visit: How China has sensed an opportunity
As mentioned earlier, during the US President's Vietnam visit a number of significant deals were signed. Viet Jet will buy 100 Boeing 737-Max jets and 215 GE/CFM joint venture engines, Bamboo Airways (a start up owned by Hanoi-based conglomerate FLC Group) is buying 10 Boeing 787-9 jets.
U.S.-based aviation technology company Sabre also inked a deal with the flag carrier Vietnam Airlines. The deal estimated at 300 Million USD is supposed to help Vietnam Airlines in upgrading its digital abilities, and to achieve its aim of becoming a digital airline by 2020. Total deals signed during Trump's visit were estimated at 20 Billion USD.
The China-US-Vietnam triangle is interesting not just from a historical context, but also an economic dimension. What is significant is that while there is talk of US-China trade wars and the likely benefit for Vietnam, Beijing kept a close eye not just on Trump's statements with regard to North Korea, but also the deals signed during his Vietnam visit.
An article in Global Times makes a mention of how China can be part of the global production chain through a "completion and delivery center" in Zhoushan, East China's Zhejiang Province. Interior work of over 700 planes can be completed in this centre.
The focus of the Trump visit was North Korea, the deals signed will give a boost not just to economic ties between Vietnam and US, and are a clear illustration of how much importance Trump gives to big ticket business deals. It is interesting to see the approach of China towards these deals, while keeping a close watch on the outcomes of the summit with Kim Jong Un, China also closely watched the economic outcomes of the visit and analysed how it could benefit from the same.
The conclusion of the article is especially interesting:
'China has no reason to be jealous of Trump's economic gain in Vietnam. In contrast, we hope the US can increase economic interaction with enterprises in Southeast Asian countries. Hopefully, everyone can learn that economic engagement is not a zero-sum game'.
Conclusion
The China-US-Vietnam triangle is important, not just in the strategic context especially with regard to the South China Sea Issue as well as the aim of achieving a 'Free and Fair Indo-Pacific'. As for the economic context, both Trump and the Chinese are equally transactionalist and it is interesting to see Beijing de-hyphenate US' strategic ties with Vietnam from the economic relationship.