An emerging new European political geometry
A new political geometry is being established in the European Union which has global geopolitical relevance. The most important features of this development are the following:
– The pressing need to sustain Euro through deep economic reforms and political reforms has been and will play an important part in reshaping the institutional setup and the power distribution system in the EU;
– Germany has emerged as a new and less and less "reluctant" European hegemon;
– The United Kingdom has been and will be distancing itself from the EU. Moreover it will probably be faced with prolonged internal troubles (such as the issue of Scotland). These factors will result in loss of regional and international clout;
– France's economic and political malaise is set to continue which will risk the country's long established position as member of the Franco-German tandem without which no important EU-wide political reforms are possible;
– Poland, sensing the weakening of the UK and France has started to implement a new geopolitical agenda by presenting itself as a key European player both internally and externally and as an indispensable partner for Germany;
– In the second half of 2014, a new political cycle with new European Commission and European Parliament starts;
– An important new external factor is the re-emergence of an assertive Russia which will result in significant policy shifts in the EU (foreign and security policy, energy policy, and enlargement policy);
– A more clearly institutionalized two-speed Europe has become a realistic option for the Union, not at all a taboo any longer.
As a result, the EU member states (both the political class and the public) have to be prepared to accept these new political realities and also have to find institutional and political solutions to handle issues such as the future role of the UK in the European construct, the relations with Turkey, Ukraine and Russia, and to guarantee the long-term sustainability of the common European currency.
A radically different European political framework is appearing before our eyes. And in this new space the role of Europe's major powers will change, and there will also be a shift in the relative weights of countries. Germany will be the greatest beneficiary of the rearrangement: it will clearly be the regional primate. Almost right across the spectrum, the German political elite supports closer integration, which will assist in mitigating fears of German hegemony, but the German-French tandem will no longer be regarded as a partnership of equals. History (and necessity) has made the economy – and the common currency – the driving force of federalism, rather than political institutional development or the construction of a European cultural identity, which would have favored the French.
The French wanted the euro – and the whole process of integration – as a means of keeping the Germans in check, but in reality the opposite happened. The principles of France's European policy – the multiplication of French power and capacities at the European and global levels and categorical inter-governmentalism – have been sorely wounded. France's elite must decide what to do with an EU in which Germany is once again powerful and where the supranational principle is coming more and more into view. Without the French, there is no Core Europe, but they too are aware that it will be called "Kerneuropa".
the German political elite supports closer integration, which will assist in mitigating fears of German hegemony, but the German-French tandem will no longer be regarded as a partnership of equals
Germany ("being too big to hide, too suspicious to lead") needs to redefine its European and global role. The two are obviously very much interlinked. It seems obvious that the low profile it has been performing in global and especially regional issues is no longer an option. During the Eurocrisis its pivotal role in the EU has become crystal clear. So has the weakness of France, who also needs to redefine its European role, which will probably mean the acceptance of the fact that not even pretending to be equal with Germany is credible. In any case Germany will need partners in the so-called European construction, since no one will tolerate any unilateralism and rightly so.
Germany has made efforts to keep the UK on board but it seems more and more improbable. In the new European space, the United Kingdom will probably be the biggest loser. In late 2011, British politicians accepted the multi-speed model, having excluded themselves from the first time by not signing the Stability Treaty that sets new rules for the economy. True, the British immediately began organizing a bloc of non-euro-zone members around themselves, but this will have no real significance in the future. It suffices to mention the failure of EFTA or to consider Poland's ambition to join the euro zone. The British loss of weight in Europe will not be counterbalanced by their "special relationship" with the United States – which has anyway become rather empty, particularly under the Obama administration. Indeed, by turning their backs on Europe, they may even be risking an acceleration of Scotland's journey to independence. The UK legally is inside the EU, but not psychologically. No matter if the vote on its EU-membership takes places or not in 2017, the question of UK's place in Europe will not go away. Most probably the answer to this question will be a no.
So the UK is distancing itself from integration, thereby creating an environment to press on with establishing Core Europe inside the EU-28. For eurozone key countries surrendering more of their sovereignty will be far less painful than a euro meltdown. Chancellor Merkel seriously believes that the demise of the euro would be the downfall of the EU[1].
With the UK drifting apart and France being bogged down in its economic malaise that prevents it to focus on long-term European strategy, a new candidate has emerged to come to the rescue, namely: Poland. It is obvious that Poland is no match to the UK or France on any important counts (economy, diplomacy, military) and it is not even inside the elite club of the EU, the Eurozone, nevertheless, sensing the shifts in the political status quo inside the EU, their main thrust is to get as close to the key political decisions and to Germany as possible. This entails that, although Poland does not yet fulfil the Euro-entry criteria it pushes hard with the issue, and primarily not for economic but for political reasons. Not only because more and more issues are decided within the Eurozone leaving the non-euro countries out, but there is a good chance that a more pronounced and politically diverging two-speed system will emerge of which the natural (although not perfect) basis may be the currency union.
One has to be clear: it is extremely difficult to foresee future developments, especially the specific positions of the various member states if, or when, the quantum leap occurs. It is a fact, however, that barely a year ago no one could have imagined the member states taking action so soon to amend the Lisbon Treaty, the adoption of which had been associated with so much grief and pain. Yet this is what has happened. In the long term, however, tiny steps will not be enough to deal adequately with the challenges of an increasingly heterogeneous union operating in an environment of growing uncertainty.
The current 18-member euro zone itself is far from being a certainty in the long term, as economic weakness in Greece and a potential referendum in Ireland (if tax harmonization will be requested to reinforce economic policy co-operation among members of the currency union) will probably lead to the exit of those countries from the zone. For the latter, this will also amount to a failure of its efforts to secure independence from the UK. Other euro zone members (in the south and the east) may well find themselves in a similar situation if they are unable or unwilling to keep pace with what is required of them.
If economic and political developments in the long term so dictate, in theory, there is a possibility that the EU – having admitted to its inability to operate the monetary union properly and acknowledging the market and political risks – will withdraw the euro from the market intentionally, doing so with a professionalism to match that displayed at the time of the euro's introduction ten years ago. But this is only a theoretical possibility; in practice, it is almost unimaginable. So the present generation of political leaders of Europe, the generation, which appears to have lost the globalization contest, will have no choice but to act, to escape forward towards a (multi-speed) political union. Of course, all of this is an extremely dubious project plagued by many uncertainties.
Economy and politics walk hand in hand in the process of European integration. This has been clearly seen during the years of the euro crisis. During the worst crisis ever experienced by the EU as from 2008, the euro was not seen as the solution, rather than the source of the problem. But in fact, the lesson from the recent malaise is that the policy system behind the common currency needs significant reinforcement.
The euro is one of the most sophisticated results of the process of modern European integration. It is also a symbol of peaceful collaboration between European countries, which has been accompanied by, or has resulted in, unprecedented levels of peace, stability and prosperity in Europe.
In order to restore confidence in the single currency zone, a high-level fiscal union must be created, which may require further measures of economic integration, such as the creation of a European finance minister, a far bigger EU budget, and an effective bank supervisory authority at euro-zone level. Not all members will be able or willing to go that far in the medium term. A two-speed Europe – as we saw it- has already come into existence in reality with the UK's decision to stand aside.
The European Union has tried to establish a monetary union without a political union, but it has become increasingly clear that both are needed – or neither
Nevertheless, the dynamics of integration is uncertain. This is partly because the alliance between the 18 current members of the euro zone is not a stable formation per se; for many of them, the bar will be set too high, and they will not be able to accept the degree of harmonization needed. An additional factor is that integration is to proceed on an intergovernmental – rather than supranational – basis, and there will be a need to clarify the roles of the EU bodies, in particular that of the European Commission.
By creating the euro (which was in many – especially in economic – respects either an irresponsible enterprise or a visionary act, depending on one's perspective), Europe crossed the Rubicon: it pushed integration to a point of no return where it either presses on with a fiscal and economic union or must bear the dire economic and social consequences of a break-up of the common currency. As Ottmar Issing puts it: Der Euro "is still an experiment whose outcome seems likely to remain uncertain for a considerable time to come."[2]
Euro-related challenges are not only factors: Europe at the beginning of the 21st century is facing not only a financial crisis but also a political crisis (caused in part by the economic crisis). It is a political crisis in the sense that the political institutions established after World War II, including those of the EU, have lost the confidence of the electorate. Society and the economy are undergoing rapid change. For many, such change is an opportunity, but for even more people it is a threat. This undermines society's confidence and leads to the chronic rejection of political institutions and a widening of the chasm between the elite and the man in the street. The welfare model that was designed to prevent a repetition of the disastrous social problems of the interwar period is now in a crisis, thereby jeopardizing the social peace that was based on keeping the middle-classes satisfied. This in turn has added to economic and social tensions caused by immigration and to a hysterical fear of globalization. In the view of many, globalization – or as the anti-globalists call it: the unbridled competition of dog-eat-dog capitalism – finds embodiment in the European Union. It is therefore not accidental that there is a growing rejection of European integration, accompanied by a general rejection of the political mainstream.
In the history of European integration, crises have acted as the triggers of major political and institutional changes. Europe and the EU face many external and internal challenges, the scale of which has grown in recent decades (greater international competition, a whole series of demographic, social and budgetary problems). Member states have often made feeble and belated responses to such challenges with delayed reforms and poor management of immigration and demographic trends. At the same time the European Union has not been more robust either (weak and eventually failed policy visions as the Lisbon program, diplomatic and geopolitical difficulties due to the lack of a common EU position, years of impasse after the failed European constitutional project, etc.)
Historically speaking, hostility, rivalries and war are the norm on the European continent; periods of peaceful co-existence are the exception. Also, in historical terms, modern European integration (voluntary cooperation between sovereign states, based on the respect for common laws, and which was launched after World War II with a strengthening of economic and commercial relations but with the primary purpose of pacifying Germany) is a vulnerable formation. As a consequence, peace and solidarity on the European continent may soon be replaced by growing hostility – if the economic situation deteriorates and becomes crisis-ridden in a geopolitical milieu that is increasingly unstable. The fate of the boldest achievement and symbol of EU integration – the common currency – is intertwined with the fate of integration as a whole: an anarchic collapse of the euro would be accompanied by the break-up of the EU and political paralysis in Europe.
The euro is fundamentally a political and symbolic creation; in its present form, it does not have firm economic foundations. In light of the above it is in the interest of the EU to save the euro by establishing a strong economic union. With its present architecture, rules and stakeholders (whether they are the EU-28, the EU-26[3] or the EU-18), the European Union is incapable of moving forward at the right speed and depth. In addition, European public opinion gives a cool reception to any initiative coming from above, from Brussels. The European Union – it seems – faces two possible scenarios in the long term. Under the first scenario, it passively allows the centrifugal forces (markets, member-state sabotage, public disinterest) to break it up or it ceases to exist in its present form, with the unplanned termination of the euro. All of this would be temporarily accompanied by an extremely grave crisis. Under the second scenario, in the extended lands of Charlemagne (Karolus Magnus) a new intergovernmental treaty may be adopted, resulting in strong economic policy integration and preserving the euro.
The second and third groups of countries could join later based on new conditions (which would be far stricter than they are today) if they wish so. The historical and European lesson is that regional integration projects are far from everlasting, and often the temporary break-up of a poorly designed form of integration is the key to a restructured formation that guarantees long-term survival. Historical experience shows that monetary unions are successful when they have among their members at least one economic power-house acting as the engine. Central institutions are also needed to control and enforce the rules.
The most successful ones are preceded by a political union, as in the case of the USA, the UK or Germany. Price and wage flexibility is a fundamental criterion, so that wages can be limited in poorly performing regions, just as inter-regional transfers can be useful. Fixing and applying criteria on economic convergence also prove to be necessary. In the Eurozone, we can hardly talk about real flexibility of labor markets, just as we cannot talk about a political union either. The EU budget is not designed for major income transfers either, as it only disposes of 1% of GDP. The Eurozone meets all of the remaining conditions. The US federal budget is around EUR 3.3 trillion, compared with the EU "federal" budget of roughly 120 billion euros, a good part of which is transferred to non-Eurozone countries. The difference between the internal transfer capabilities of the two monetary unions is obvious. In any case, the euro was created by politics. Politics must also help preserve it. As André Sapir and Jean Pisani-Ferry put it: the euro area needs fewer routine procedures and more ability to act in times of real crises[4].
The question is whether the present crisis, which threatens the existence of the most important achievement of European integration – the common currency – will lead to a "quantum leap" towards closer political integration and a multi-speed Europe. It may indeed result in any of the two.
In any case in the medium term, Europe must prepare itself for a decade of sluggish economic growth. The gap in economic, social and political development within the Eurozone will only widen unless there is a major change of direction in the integration process. In the long term, the European welfare state is unsustainable in its present form (cf. ageing and shrinking populations, budgetary over-extension, an increasing competitive disadvantage vis-à-vis Asia). For this reason alone, it would seem sensible to pool European resources and to aim for a common European political and geopolitical agenda. But that will be the result of economic necessity rather than rationality.
A lot of discussion is taking place about political union. But one thing has to be clear: not any form European political union should or could mean the formation of a regional world government or the elimination of Europe's nation states. The nation state is a European invention, and Europe's nations will never be dissolved into an all-embracing pan-European political unity – if for no other reason than because for Europeans a sense of European identity barely exists, and Europe does not have a common language like the United States does. Political union could mean closer political integration, a real common foreign policy, a real European (or Eurozone) president, real European parliamentary elections, a real (perhaps Eurozone) budget, and a truly common economic policy. It could also mean unified European representation (a single seat and a single voice) in international organizations as well as stronger pan-European symbolism in daily life. The euro would still not be backed by a real country, but there would be regional integration with a far stronger political profile.
Currently, the key question concerning the future of European integration is whether or not a currency without a country is viable. The European Union has tried to establish a monetary union without a political union, but it has become increasingly clear that both are needed – or neither. Some thought that this ambiguous situation would lead to a great crisis, forcing the EU to establish closer political integration. That is to say, what cannot be achieved through nice words, will happen under pressure – as has been the case so many times before. Angela Not only is the common currency without a country; it also has no backing in the form of political institutions or even the basic foundations of economic integration. The EU barely has a budget: in a modern market economy, the budget amounts to 40-50 percent of GDP, while the EU budget amounts to just one percent of European GDP. Moreover, money is not spent on things that a "normal" budget would target, but for very different purposes, such as farm subsidies – which still account for almost every second euro spent. These factors add up to a budget ill equipped to make significant transfers between Eurozone members at different levels of development and in different stages of the economic cycle. An even more important deficiency of the Eurozone is its lack of a common economic policy and the cumbersome decision-making with unanimity required, for instance, to adopt common fiscal rules.
A closer union in fiscal and economic policy terms – a European finance minister, Eurobonds, common financial supervision, a closely coordinated economic policy – seems inevitable, as does, in certain respects, a political union. All this will require a new treaty, an amended ECB statute, and above all political will. Closer integration may certainly be envisaged in the form of a multi-speed union.
Despite its undoubted successes, modern European integration is – in historical terms – a fragile construct. The main reason for this is the absence of a precise self-definition. Europe is still a nascent formation, consisting of political compromises, a common system of law, a common economic zone, and a collection of political and institutional responses to crises. Although the peoples of Europe have lived side by side for thousands of years, they do not share traditions, living myths, a common identity or language; nor do they project a single image towards the outside world. The political class and the intellectual elite are just as divided: some want more Europe, while others think that even the present level of cooperation is far greater than desirable. The underlying reason is that no one has a clear picture of the function, goal and future development of the EU; there is no agreed vision. Several political analysts and European politicians themselves are skeptical regarding the need for a declared political vision for the European integration. It seems that this view is less and less sustainable.
Member states and EU institutions will have to agree on how to guarantee the long-term sustainability of the common currency, and how take the European citizens on board for this especially because most of the steps need to be taken will have significant consequences on national sovereignty. This is in itself a colossal task: the result of the 2014 European elections clearly demonstrated the fatigue or even the enmity of the public vis-à-vis the European project. Nevertheless the grand design of an institutionalized two-speed Europe that makes room for the UK, and maybe Turkey and Ukraine will also have to be on the menu. During the political cycle that starts in the second half of 2014 in Brussels, the economic, political and geographical setup of the EU will be looked at and probably will be significantly rearranged.
References
– Issing, Ottmar: Europe: Common Money – Political Union? European Central Bank, 1999. Frankfurt
– Judt, Tony: Postwar – A History of Europe Since 1945. Pimlico, London, 2007.
– Khanna, Parag: The second world – empires and influence in the new global order. Random House, New York, 2008;
– Marján, Attila: Europe's Destiny. Johns Hopkins University Press, 2010, USA;
– Marján, Attila: The Middle of the Map. John Harper Publishing, 2011, London
– McCormick, John: The European Superpower. Palgrave Macmillan, 2007.
– Mennon, Anand – Schain, Martin A. (ed.): Comparative Federalism – The European Union and the United States in Comparative Perspective. Oxford University Press, 2006.
– Moisi, Dominique: The Geopolitics of Emotion – How Cultures of Fear, Humiliation and Hope are Reshaping the World. The Bodley Head, London, 2009.
– Moravcsik, Andrew: Europe: Quietly Rising Superpower in a Bipolar World. Princeton University, 2009. www.princeton.edu/~amoravcs/papers.html
– Pisani-Ferry, Jean – Posen, Adam: The euro at 10: The Next Global Currency? Bruegel/Peterson Institute for International Economics, Brussels, 2009.
– Pisani-Ferry, Jean, et al.: Coming of Age: Report on the Euro Area, Bruegel Blueprint 4. p.4. 2008, Brussels
– Siedentop, Larry: Democracy in Europe. Columbia University Press, New York, 2001.
– Timo Baas and Herbert Brücker: EU Eastern Enlargement: The Benefits from Integration and Free Labour Movement;
---
The Giedroyć-Mieroszewski Doctrine and Poland's Response to Russia's Assault on Ukraine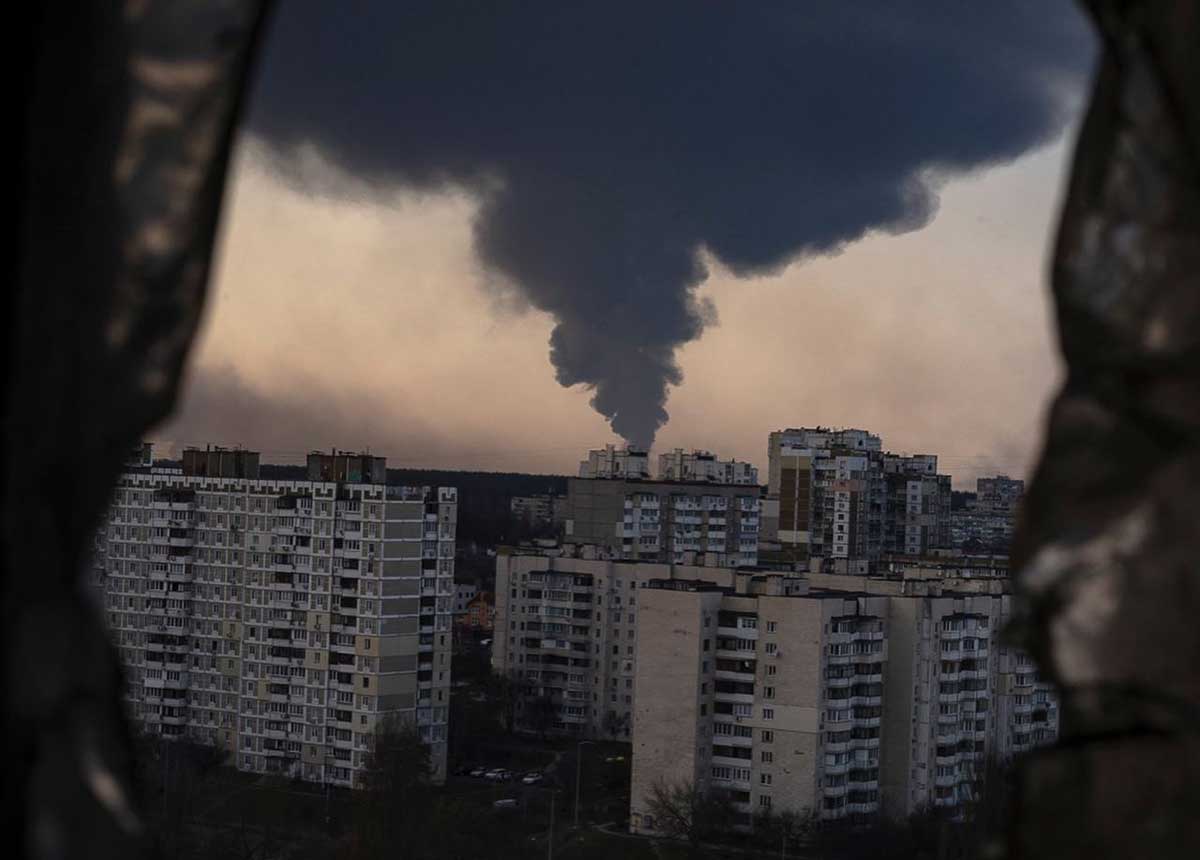 Although they seem similar, there is a fundamental difference between the Brzezinski Doctrine and the Giedroyć -Mieroszewski Doctrine. Whereas the Brzezinski Doctrine was very pragmatic and cautious in outlining future plans for Ukraine in the transatlantic community, Giedroyć and Mieroszewski saw such a scenario as a tangible possibility because from their perspective, Ukraine's accession to NATO and the EU would strengthen Central and Eastern Europe's geostrategic position.
There is no agreement in the literature on the subject as to who wrote that "without an independent Ukraine, there cannot be an independent Poland", but it had to be either Józef Piłsudski, the father of Polish independence, or Jerzy Giedroyć, the editor-in-chief of the highly influential Paris-based periodical Kultura, the only influential East-Central European literary-political publication in the West during the cold war. Nonetheless, we know that thanks to the Giedroyc-Mieroszewski Doctrine, the elite of Polish post-1939 émigrés who sought political asylum in the Western countries after the Soviets installed Polish-speaking apparatchiks such as Bierut and Gomulka in Communist Poland almost unanimously agreed that it would be delusional for Poland to try to expand its Eastern territory to incorporate Vilnius, Novogrudok, Lutsk, Lviv, Ternopil, and Ivano-Frankivsk in the post-Yalta world order. Although they did not agree with the Communists on most of the fundamental matters related to the submissive nature of Communist Poland's political system that was completely commandeered to indulge the Kremlin's every whim, the freethinkers of the anti-Communist opposition such as Jerzy Giedroyć, Stanislaw Cat Mackiewicz, and Ryszard Kaczorowski (the last president of Poland in exile) slowly but surely came to come to terms with the practicality of Stalin's decision as to the shape of Poland's eastern border with the Soviet Union after 1944, for in the event of the Soviet Union's dissolution, a free Poland that would free itself from the Russian sphere of influence would inadvertently benefit from a properly demarcated eastern border with Ukraine, Belarus, and Lithuania. Despite what today's Kremlin propaganda claims, no one in Poland suggests that the former "Kresy" (eastern borderlands) or "Inflanty Voivodeship" (Polish Livonia) should be annexed by Poland. On the contrary, thanks to the cosmopolitan nature of the Giedroyć-Mieroszewski Doctrine, the Polish elite was cured of any delusions of grandeur and smoothly transitioned from the neo-imperialist mindset of the Second Republic of Poland's outlook towards the East (tending to reopen many wounds from the past) to the much more cosmopolitan Third Republic of Poland's "Zero Problems with Neighbors" policy (at least until 2015) that had an uncanny resemblance to the Davutoğlu Doctrine and ultimately recognizes the independence and importance of all its neighbors. In essence, thanks to such visionaries as Giedroyć and Mieroszewski, who planted the seed, modern Poland was able to foster strong relations with all its neighbors (even with Russia until 2014). Those relations have been based on mutual respect, peace, and mutually extended security guarantees that built bridges of mutual understanding and not walls of false divisions with neighboring nations.
Nonetheless, Giedroyć and Mieroszewski were not delusional about Russia's intentions, for they always, even after 1991, saw Russia as a latent threat to Central and Eastern Europe. They knew that in order to stop Russia's expansionist policies after the collapse of the Soviet Union, the Polish-Ukrainian alliance would have to be strongly reinforced, so both countries could achieve a more geostrategically beneficial situation in which they could embark on chasing their transatlantic dreams. Although Poland managed to join NATO in 1999 and the European Union in 2004, Ukraine did not escape twentieth-century geopolitics and fell victim to Putin's revisionist and neo-imperial policies first in 2014 and then in 2022.
Unlike Poland, which has supported every Ukrainian action since February 2022 by offering its heavy defensive weapons and defensive ammunition and hosting millions of Ukrainian refugees, Putin's Russia questions the very right of Ukraine's existence. In Munich in 2007, Putin made it clear that he would try to reanimate the corpse of the Soviet Union. In 2008, he started the project by sending his troops to Georgia. In 2014, his "little green man" (the members of Russian Spetsnaz special forces units) were instrumental in annexing Crimea, and a year later, Putin sent his army to rescue a not-so-friendly dictator in Syria. There were no repercussions after these actions, and to his surprise, this changed in 2022, for the moment Russian tanks started rolling toward Ukraine's borders as an ultimate test of Western unity, Poland and the other Central and Eastern European counties were first to react by advocating strong retaliation against Putin's actions. Thanks to this effort, the majority of NATO and EU nations responded to Putin's geostrategic delusions of grandeur with an unprecedented comprehensive sanctions regime.
Although Giedroyć and Mieroszewski were idealistic, and they were very often criticized for the naïve character of their ideas, they were proven right, for they managed to inadvertently shape the future of the region and encourage most of the countries that border Russia to be more proactive in doing their utmost to preventing a domino effect in Eastern Europe – for Russia clearly attempted to implement a Sudetenland-type scenario in Ukraine in 2022. However, thanks to their memory of how they suffered under the Kremlin's domination, they were the first to demand a Western reaction; otherwise, Ukraine today would not be governed by President Zelensky but by Yanukovych or another loyal non-Ukrainian-speaking apparatchik, and the Ukrainian army together with the Russian and Belarusian armies would now be marching toward the West, whatever the cost. The leaders of these countries were under no illusions that in the event of the Russian whale swallowing Ukraine, Putin's appetite would not be satisfied, for their Western allies would not promptly come to their rescue, and the Ukrainian scenario would be repeated elsewhere.
That is why despite Ukraine still being one of the most corrupt countries in Europe that cannot even stop its officials from stealing from their own soldiers, who risk their lives protecting their motherland, the majority of Eastern and Central European countries are still (at least for now) determined to offer Ukraine their unyielding support whatever the cost, for they know that without an independent Ukraine there simply cannot be the independent and peaceful Europe of their dreams, and they ultimately would face an even more hostile and unpredictable Russia that would be eager to impose some form of Putinization on them.
This speculation is reinforced by the observation of how the Russian army conducts its operations in Ukraine, for it somewhat resembles the brutal and genocidal Milosevic-era ethnic cleansing by the Serbian army of the Muslim populations in the western Balkans, particularly in Bosnia and Kosovo, in the 1990s. The names Bucha, Borodianka, Irpin, Hostomel, Mariupol, and many others will always symbolize some of the darkest days in European history, for the Russians were primarily motivated by the same desire to make the occupied territories of modern Ukraine an ethnically homogeneous Russian area.
As a result, the Eastern and Central European countries of today will unhesitatingly arm Ukraine with their military equipment, for they know that the Ukrainian army is fighting for their freedom today. They are particularly eager to contribute to making the Russian "special operation" Russia's own Afghanistan, Vietnam, and Iraq combined to demonstrate to Putin and his successors that he has crossed one bridge too many.
Andreas Umland recently observed that it would be desirable if "the paradoxical repercussion of an act of aggression would be strengthening rather than weakening of the victim state's geopolitical position." He also expressed the desire that "Ukraine's fate should teach both future possible aggressors and their potential victims three simple lessons: (a) might is never right; (b) rules will be upheld; and (c) that more powerful states will protect weaker ones." I applaud this type of thinking, and I hope that it becomes prevalent.
Nevertheless, I wonder whether all NATO and EU countries will be eager to preserve this unity of purpose as long as it takes if Russia persists in waging its deadly Ukraine campaign in the years to come. Are they ready to subscribe to the Giedroyć-Mieroszewski way of thinking?
Please also see:
Umland, Andreas. 2023. "How the West Can Help Ukraine: Three Strategies for Achieving a Ukrainian Victory and Rebirth – SCEEUS." Sceeus, January 11, 2023. https://sceeus.se/en/publications/how-the-west-can-help-ukraine-three-strategies-for-achieving-a-ukrainian-victory-and-rebirth/.
Pietrzak, Piotr. 2023. "The Brzezinski Doctrine and NATO's Response To Russia's Assault on Ukraine." Modern Diplomacy, January 12, 2023. https://moderndiplomacy.eu/2023/01/12/the-brzezinski-doctrine-and-natos-response-to-russias-assault-on-ukraine/.
Pietrzak, Piotr. 2022. "The International Community's Response to the PutiniZation of the Situation in Ukraine." Modern Diplomacy, December 22, 2022. https://moderndiplomacy.eu/2022/12/22/the-international-communitys-response-to-the-putinization-of-the-situation-in-ukraine/.
Pietrzak, Piotr. 2023. "Michael Walzer's work and the idea of humanitarian intervention in Syria (2011-): The International Response to the Situation in Syria During and After the Arab Spring in: Interdisciplinary Approaches to the Regulation of the Modern Global Migration and Economic Crisis. Edited by Alaverdov, Emilia, and Muhammad Waseem Bari. 2023, DOI: 10.4018/978-1-6684-6334-5.
Pietrzak, Piotr. 2022. Why has the term "balkanization" become so obsolete that it no longer holds water? | MCC Corvinák. "Why Has the Term 'Balkanization' Become so Obsolete That It No Longer Holds Water? | MCC Corvinák." corvinak.hu, February 9, 2022. https://corvinak.hu/index.php/en/velemeny/2022/02/09/why-has-the-term-balkanization-become-so-obsolete-that-it-no-longer-holds-water.
Pietrzak, Piotr. 2022. "The International Community's Response to the Ghouta Chemical Attack of 2013." Acta Politica Polonica, 2 (54), 83–93. DOI: 10.18276/ap.2022.54-06.
Pietrzak, Piotr. 2022. "Introducing the idea of Ontology in statu nascendi to the broader International Relations Theory" International Conference Proceeding Series – International Conference on Economics and Social Sciences in Serik, Turkey on 21 – 23 Oct 2022. https://www.eclss.org/publicationsfordoi/abst11act8boo8kIE%26SS2022_antalya.pdf,
Pietrzak, Piotr. 2022. On the Idea of Humanitarian Intervention – A New Compartmentalization of IR Theories. [SL]: Ibidem-Verlag. ISBN: 9783838215921,
Pietrzak, Piotr. 2020. "On Human Rights in Syria: Deliberations on the universality of Human Rights and the International Community's Reaction to the Syrian conflict (2011 – 2019)" in: Сборник "Универсалност и приложимост на човешките права". Edited by Veselin Hristov Dafov, Ivan Kirkov, Tsena Zhelyazkova, Sofia 2020, ISBN: 978-954-07-4989-1,
Pietrzak, Piotr. 2014. "American Soft Power after George W. Bush's Presidency," in The United States and the World. From Imitation to Challenge. Edited by Andrzej Mania, Łukasz Wordliczek, Kraków: Jagiellonian University Press 2014,
Baerbock has publicly declared 'a war against Russia'
On January 25 Germany and the United States decided to provide Ukraine with Leopard 2 and Abrams tanks totaling 45 (respectively: 14 + 31). Some European countries also intend to join these supplies that could reach around 300 main battle and light tanks during this year. The Pentagon official confirmed that collected 'the armor basket' could include 300 tanks and ACV/APC during 2023. It will be 28th 'basket' of lethal military supplies of the transatlantic alliance to Ukraine that started on a massive scale in 2022.
– Unlike fascist Germany, current Germany openly declared a war against Russia on January 25. Arguing in favor of sending NATO tanks and ACV/APC to Ukraine, German Foreign Minister Annalena Baerbock said EU countries were fighting a war against Russia. US and EU officials have previously gone out of their way to claim 'they were not a party to the conflict in Ukraine'.
This is a quotation from what Baerbock has stated at PACE. "And therefore, I've said already in the last days – yes, we have to do more to defend Ukraine. Yes, we have to do more also on tanks," Baerbock said during a debate at the Parliamentary Assembly of the Council of Europe (PACE) on January 25. "But the most important and the crucial part is that we do it together and that we do not do the blame game in Europe, because
so far from the German Government, it means that her statement is fully shared by the FRG Government we are fighting a war against Russia and not against each other."
If she has not been sacked and the Parliament.
It also means that the FRG has radically changed its foreign policy and once again is unleashing the next World War – the Third one.
It means that German tanks again will appear in Ukraine and Russia like in 1941-1945.
It also means that pro-Nazi coalition supports ultra-nationalist regime in Kiev that began its own and unprovoked aggression – initially against Donbass in April 2014, and later against Russia in October 2022.
It means that since January 25, 2023 current joint Ukrainian-NATO actions in Ukraine can be politically and juridically labelled as "a declared direct combined Ukrainian-NATO aggression against the Russian Federation".
– Russia angrily reacted to such abnormal statement. Kremlin spokesman Dmitry Peskov told reporters that tank supplies to Ukraine by Western countries testify their direct and growing involvement in their armed conflict. He added that the flow of western weapons to Ukraine does not help potential negotiations between Moscow and Kiev.
Russian Foreign Minister Sergey Lavrov warned that any shipments containing weapons for Ukraine would become a lawful target for Russian forces,
The Russian Embassy in Germany for its part warned that "this extremely dangerous decision [by Berlin] shifts the Ukrainian conflict to a new level of standoff."
All five parliamentary political parties at the Russian State Duma are demanding from the highest military and political structures in the country to destroy all Ukrainian-NATO heavy weapons – not only at the front lines, but additionally and primarily near Ukrainian-NATO border as soon as such weapons cross it on land, in the air and at sea.
Such destruction will save a lot of innocent lives amongst civilians and military men.
– Moscow has also cautioned NATO and non-NATO members against supplying Ukraine with depleted uranium munitions (DUM) and with long-range weaponry capable of striking at cities deep within Russian territory.
Supplying Ukraine with DUM for western military hardware would be regarded by Moscow as the use of "dirty bombs," said Konstantin Gavrilov, head of the Russian delegation to the Vienna Negotiations on Military Security and Arms Control. Speaking at a plenary meeting of the OSCE Forum for Security Cooperation in the capital of Austria Vienna, Gavrilov cautioned "western sponsors of Kiev's war machine" against encouraging "nuclear provocations and blackmail."
"We know that Leopard 2 tanks, as well as Bradley and Marder armored fighting vehicles, can use depleted uranium shells, which can contaminate terrain, just like it happened in Yugoslavia and Iraq," he said. "If Kiev were to be supplied with such munitions for the use in western heavy military hardware, we would regard it as the use of 'dirty nuclear bombs' against Russia, with all the consequences that entails."
Gavrilov also warned that Moscow will retaliate if the West were to supply Kiev with long-range weaponry to carry out strikes against Russian cities. "If Washington and NATO countries provide Kiev with weapons for striking against the cities deep inside the Russian territory and for attempting to seize our constitutionally affirmed territories, it would force Moscow to undertake harsh retaliatory actions. Do not say that we did not warn you," he remarked.
– Ex-President Donald Trump called on Joseph Biden to end 'crazy' Ukraine conflict before it leads to the use of nuclear weapons.
"First come the tanks, then come the nukes. Get this crazy war ended, now. So easy to do," Trump outlined.
Davos more of a show, no longer so important
"Davos has become more of a show, it's no longer so important", concluded Liviu Muresan from Eurodefense Romania at the end of the webinar recently jointly organized by Eurodefense Romania and the Bucharest-based MEPEI think-tank. In the aftermath of the Davos World Economic Forum, 20 key-note speakers invited to examine this year's edition did not hesitate to cast a critical eye upon the outcome and some of them were very straightforward in assessing this year's WEF.
Adrian Severin, former Romanian minister of foreign affairs, gave a remarkable definition to the Davos WEF: "something between mythology and reality because politicians come to Davos to look for intellectual validation and economic support, corporatists come to look for intellectual respectability and political assets, civil activists seek kinship with the political power and financial sponsorship. They make a network of self-legitimized supra-national power that combines the characteristics of occult interest groups, influence groups that associate oligarchic cynicism with democratic hypocrisy. A group of self- proclaimed prophets, self-confirming their prophecies."
Experienced in foreign policy, Severin could identify new approaches during the Forum, so he portrayed in detail "the Davos WEF that turned from an incubator of ideas into a platform for launching messages and trial balloons, from a doctrinal workshop into a ballroom…from a political designer into a moral whistle-blower ….from a producer of doctrines into a producer of dogmas…from the champion of missionary realism into athlete of utopias ….from a platform of dialogue into a platform of war propaganda…from a believer in globalization into a promoter of globalism…from a follower of inclusion into a promoter of exclusion….Davos is at risk of losing popularity and political failure, it no longer solves problems, it either deepens the existing crisis or generates new crises ."
Severin argued that "this year's edition was significant through the absences rather than through the presences because only Olaf Scholtz was present this year out of the G7 leaders….Russia and China were absent….The president of the European Commission has become a US ventriloquist , no longer representative of the European Union that is neither Union, and no longer European…The main representatives of the US were absent. Those present discussed everything but the risk of having the world fractured into two blocks with incompatible cultural identities, with the Euro-Atlantic block increasingly weaker than the Indo-Pacific block and the Euro-African-South-American block…the discussion about green energy and other similar topics is nonsense as long as solutions are not presented."
Severin believes that the main concern should be "to stop the war in Ukraine and to normalize the dialogue between the Euro-Atlantic and the Euro-Asian blocks", especially because this year's theme was "Cooperation in a fragmented world".
The most inspirational speech was given by Antonio Gutierez, the head of United Nations Organization, who referred indeed to the fragmented world, but Severin pointed to the fact that Antonio Gutierez gave such a speech in Davos and not in the UN in New York or Geneva, a sign of the failure of the UN, which means that the UN and the OSCE must be revived.
General Corneliu Pivariu, former head of the Romanian Military Intelligence, stressed that the Davos meeting actually does not solve any problem of the world. It speaks every year about economic inequalities without solving that, doing every year nothing else than acknowledging the deepening of inequalities. For instance, according to Credit Suisse, between December 2019 and December 2021, the global wealth increased with 42 trillion USD but 26 trillion USD belonged to the 1% richest population, and 16% to the rest of 99% of the world's population. Another topic is global warming, which is also never curbed, and an Oxfam report released in November 2022 revealed that a billionaire's annual emissions of CO2 are one million times higher than a person in the 90% of the world's population.
Carlos Branco, senior analyst with the National Defense Institute in Portugal, confirmed that Davos meeting did not find solutions to the world's problems. He reminded that, in Davos, Ursula Von Der Leyen, Olaf Scholtz and other leaders spoke of the need to make Europe independent in terms of energy but they did not explain how exactly Europe will manage to provide itself commodities and raw materials, since Europe currently has 37 strategic dependencies out of which 2% from China and 3% from Russia, while the new technologies will still make Europe dependent on Asia. "The future of Europe will depend on how it will position itself in relation to the advanced technologies, Artificial Intelligence, a.s.o., but for the moment, Europe is trapped."
As an outstanding expert on Asia, Viorel Isticioaia Budura, former Managing Director for Asia and the Pacific at the European External Action Service and former Romanian ambassador in China and Japan, pointed to the absence of many G7 leaders in Davos as well as of Asian leaders, among which China, which is "the beauty and Miss Universe of the world's interdependency", and mentioned the presence of many Asian business people in Davos this year, while reminding of the importance of Asian countries and of the three high-level summits organized in Asia last year, G20, APEC and ASEAN, and of what Anthony Blinken, the US secretary of state, called "the rest of the world", namely, Asian countries that do not follow the Euro-Atlantic order but have become a significant part of the global economy. Isticioaia Budura wondered if the "re-globalization of the supply chains would be possible" and declared China "the champion and the promoter of globalization."
Michael Zinkanell director of the Austrian Institute for European and Security, Vienna, expressed his opinion that "we a living in a bipolar world dominated by the US and China while Russia has no ability to project global power, and some clear conclusions after the Davos meeting are that instability is increasing in the world, the world is becoming more and more interconnected and energy independence and decarbonisation are very important for the future". Zinkanell sees natural disasters and socio-economic risks as the main concerns for the future, but also the interactions with some authoritarian countries that are trying to lead in this new multipolar world that will allow multilateralism.
Germano Dottori, editor of the Italian Geopolitical magazine, also agreed that Davos meeting became too politicized and not too useful but he sees the prospects for the future of the world "not so bleak like a few months ago."
Flavius Caba Maria, president of MEPEI, the Bucharest-based think-tank that co-organized the webinar, expert on the MENA region, mentioned a few aspects among which that fact that the representatives of oil and gas companies were welcomed at Davos, unlike Glasgow, which is a sign that renewables cannot entirely meet the energy needs of humanity.
On the other hand, Caba Maria pointed to the BRICS countries and his remarks could be seen as complementary to the idea mentioned by several speakers that the Western institutions seem to have lost their ability to solve the global problems and to ensure economic equality.
Caba Maria emphasized that "the global South is establishing its own system of alliances, turning them into a source to transform global economy, thus creating a development alternative trend, different from the one promoted by the West, with three regional alliances looming: the African Union, the Community of Latin American States and Shanghai Cooperation Organization in Eurasia. Among all these countries, China stands out and everything that's going on in China is of utmost interest for the other countries, because it has become the world's largest economy."
Facts to keep in mind for the organizers of next Davos meetings.