May of Investments, Entrepreneurship and Floods in SE Europe
It's barely two decades since the end of a devastating War on Ex-Yugoslavia teritory, devastating and lasting for 3,5 years in Bosnia and Herzegovina. We have seen the most brutal scenes of crime, masacred civilians (children and women), hundreds of thousands refugees, have been filling top headlines of famous world's media, day after day.
May 2014, is no exception these days. Catastrofic Floods, destruction and people escaping from their homes, has reminded us of the 92-95 War in Bosnia, (i.e. Agression by Ex-YU Army (JNA), supported by Serbian and Croatian political and military establishments) at that time, but also it's a reminder of how nature can be upredictable. It is officially said that over 2 million people have been attacked these days by devastating Floods in the Balkans region.
Sadly, more than 45 people lost their lives in enormous Floods, combined in two Balkan countries: Serbia and Bosnia and Herzegovina which have been the mostly efected. Experts predict that those numbers will rise as flood waters recede. It is truly epic flooding, keeping records in the last 120 years, meteorologists say.
Apart from some obvious devastating results, like vanishing homes/humanitarian catastrophie, destruction, desease and epidemic danger for the people in flooding area, those floods bring another very dangerous situation: replacing mines. As stated by Bosnian President Bakir Izetbegovic, speaking yesterday for CNN's Christiane Amanpour: "We cannot say exactly what happened with the mine fields". He warned that the mines were likely displaced in the flooding along with signs warning of mines in the area. "The system of the mine fields (was) under control, and had warnings marks are now actually removed," Izetbegovic said.
5th Sarajevo Business Forum, 14-15 May
Just couple of days earlier Regional Investment Conference – 5th Sarajevo Business Forum was preparing to take place in Sarajevo, capital of Bosnia and Herzegovina. It was supposed to include presentations of business and investment opportunities in Energy, Infrastructure, Agriculture and Tourism from seven countries of Southeast Europe: Bosnia and Herzegovina, Albania, Croatia, Macedonia, Montenegro, Serbia and Slovenia.Yet, couple of days earlier, another tragic event occured. This time in Turkey, one of the friendly countries of the SBF Forum. It was a horrible mining explosion in the city of Soma, Manisa (western Turkey), where more than 300 workers lost their lives. Minister of Foreign Affairs of Turkey, Mr. Ahmet Davutoglu participated in the opening ceremony of the 5th SBF Forum on May 14, 2014., and before the opening speeches of the Forum, participants paid homeage to workers who lost their lives in the mining accident in Soma. In his opening speech, Foreign Minister Davutoglu thanked for supporting messages conveyed in Sarajevo over the mining accident in Soma.
Participant list of this year's SBF, included some eminent names from political and business life, like: President of Montenegro Filip Vujanovic, crown prince of the Malaysian state of Perak Raja Dr. Nazrin Shah, former President of Slovenia Danilo Turk, Turkish Foreign Minister Ahmet Davutoglu, Minister of Foreign Affairs of Qatar al Khalid Bin Mohammed Al Attiyah, and Ahman Al Sayed, Minister of State and General Director of "Qatar Investment Authority" (QAI), one of the largest investment funds in the world. SBF for the 5th year in a row, by BBI Bank in collaboration with the Islamic Development Bank (IDB), this year aimed to strengthen economic cooperation and attract international investments in South Easterm Europe.
Despite of its high reputation, what can the event like Sarajevo Business Forum, bring as a benefit to the SE Europe Region and community? Undoubtly, it already became widely recognizable, regional Investment Conference, attracting to site some of the wealthiest people from the world. One if them is Sheikh Saleh Kamel, who is highly ranked on the Forbes list of the richest people in the world and chairman of the financial and business groups "Al Baraka". He is also the President of the Islamic Chamber of Commerce and Industry. In addition to inviting in investment projects in Bosnia and Herzegovina, Sheikh Kamel is at the board of initiative for BBI Fund with an annual amount of 600 thousand dollars in the last three years, with scholarships for 1,500 young people from Bosnia and Herzegovina.
Potential for investing counted to 15 billion EUR
The second day of SBF started with a panel of regional potentials in energy sector. Speaking at this panel discussion Erdal Trhulj, Minister of Energy, Mining and Industry of Federation of Bosnia and Herzegovina, said that so far in Federation had been discussed mainly about electricity potential, and now we are in position to talk about oil and gas explotation. Regional Director of NIS Gaspromneft, Branko Radujko noted that the region in next 7 to 10 years could attract about 15 billion euros in energy projects.
"We should facilitate procedures and work together, because as a small countries we have to work jointly in order to attract investment", said Radujko.
During the panel disscusion about infrastructure, it was pointed out that a good and quality roads infrastructure is among the basic precondititon/requirementsfor the successful development of any economy. As a well known fact, Bosnia and Herzegovina is at he the end of the list by modern roads facilities, with only 68 kilometers of the highway, while the European average is 860 kilometers.
Similar situation is in Montenegro, Albania, Kosovo and Macedonia.
Turkey as an example
As it comes to the agriculture sector, Bosnia and the whole region have strategic predisposition for development of this sector, such as good climate (it was until this May and Floods), water, furtile soil, cheap and skilled labour force and low tax rates."We are aware of the agricultural potentials of the Balkans region, and there is no need for their presentation, but for branding and markting", said Saif al-Sowaidi, Vice president of the Qatar company "Al Meera Consumer Good". He pointed out Turkey as an example which Bosnia and Herzegovina should follow, as it has first being organized fairs, forums, and investing in branding and marketing and in that way conquer the global market.
By closing the two-day conference Minister Trhulj said that Bosnia becomes, as some used to say, El Dorado for investors and added that Government makes every effort to ease investment procedures in Bosnia and Herzegovina. Potential investors were presented a large number of projects. But how many of them will be likely to find investors, remains to be seen in the future.
Sarajevo Pitch Day 17-18 May (IT Startup Conference)
As an entrepreneur who have failed with more than 30 projects up to now (please don't blame me, life is sometimes tough, isn't it?), and sent over 15,000 emails about several projects and ideas in the last 12 years – I know exactly how important is to get a chance to present yourself in front of some some big 'faces' – investors and innovation experts, people with experience (and good intentions). If you intend to succeed in any field, in this case we talk about IT, it is extremely important to network with not only technology guys, but also journalists, political guys, marketers, innovation experts, etc. They all know overall market better than you, and indeed will point you to some trick & tips that you have minimal chances to learn, any other way in your career. So, listen to what they have to say, carefully, at least I use to.
Startbootcamp and HUB387
Sarajevo's first technological park HUB387 hosted the members of a "regional Pitch day" on 17-18 May. In this way, Sarajevo was the first city in the region, as a host to the biggest European startup accelerator Startupbootcamp from Berlin.
On this occasion some of the well known Europe's IT experts and innovation specialists arrived to Sarajevo, like Andy Shannon, Head of Global operations at Startup Bootcamp Berlin, which is making accelerator programs, and in addition to Berlin, his team has also developed its business in Amsterdam, Copenhagen, Eindhoven, London and Tel Aviv. Among others, we also hosted Mike Butcher, editor and founder at TechCrunch.com, Tobias Stone, enterprise and innovation fellow from University of Huddersfield who is running work in London and Berlin. At the host side, Edin Saracevic, founder of HUB387 did amazing work, to provide that eminent guests feel pleasant and comfortable in our city.
The call for applications was open for the whole region of the former Yugoslavia, and HUB387 invited all individuals and teams which had, or wanted to develop a startup idea, not to miss this unique opportunity. Sarajevo "Pitch Day" was entitled as "the entrance" in the world of global business for the most successful regional startup entrepreneurs from Slovenia, Croatia, Serbia, Montenegro, Macedonia, Kosovo and Bosnia and Herzegovina.
It was told that Startupbootcamp will offer the three month program in their Berlin accelerator to the selected startups. In this way, teams would get the opportunity to develop their ideas in cooperation with respected mentors and all with the secured resources for the accelerated development. After 100 days of intensive work, the startups should have be able to present their products to the wider public, and to the chosen group of investors. According to the statistics done so far, more than 70% of startups which go through the Startupbootcamp program were successful in getting the investment for further development, and the way to become more successful companies in future.
I personally attended Sarajevo Pitch Day last Saturday. It was really amazing to see the crowd and listen to the guests (mentors mentioned earlier in article) – they all came with huge expertize and experience to share, from large and successfull teams/companies they've been operating with across Europe.
Be brave, don't lose your focus
The one thing I noticed at the online registration form, a day earlier, was that plan scheduled for at least 10 Startups to Pitch their ideas to the jury, that day. Unfortunately, only 8 teams presented themselves on the stage. It was a pity, and a sign that we need to rise awareness among young teams and talented people to get courage and get to stage. Undoubtly, there is a strong concentration of IT talent in the Balkans countries, all we need now is a bit mentorship and education (and of course, investment, which comes naturally in later phase). It is not easy to present idea on stage, in front of Investors, so I would advice the teams to choose from their team a guy who can do this sensitive 'work' in the best possible way. You have 3-5 minutes to present your several years' hard work, or a unique idea, so you definitely don't want to miss that opportunity. As stated by Andy Shannon, "we don't invest in presentations or apllications – we invest in people", or Mike Butcher, he said: "Start your presentation with a real problem." When it comes to pitching your ideas to investors, the crutial thing is to explain them, what is the problem you are trying to solve, or disrupt on the market – and then get straight to the point of how you intend to do this. It is not easy, I know. You must make long and good preparations, exercise in front of your team and finally choose the best 'presentator' in your team, to show the best of you and your idea.
I really hope events like this will happen more frequently in Sarajevo. We must 'fight', we must use every opportunity to become better people and more successful in future, i.e. financially stronger, because we never know what catastrophy or natural disaster may next happen. It is better to prevent than cure. It is better to be in position to provide help to those who need (as a strong), than to ask for help (if you are poor, or homeless).
Rift deepens between US and EU over Iran
Recent days have been witness to two important events: the Middle East Conference in Warsaw (co-hosted by Poland and the US State Department from February 13-14, 2019) and the Munich Conference. Differences between the EU and US over dealing with challenges in the Middle East, especially concerning Iran, were primary during both events.
The Middle East Conference in Warsaw somewhat lacked legitimacy as a number of important individuals were not present. Some of the notable absentees were the EU Foreign Policy Chief, Federica Mogherini, and the Foreign Ministers of Germany, France, and Italy. Significantly, on February 14, Iranian President Hassan Rouhani, Russian President Vladimir Putin, and Turkish President Recep Tayyip Erdogan met in Sochi, Russia to discuss the latest developments in Syria and how the three countries could work together.
The personalized aspect of Trump's diplomacy
In addition to the dissonance between the EU and US over handling Iran, the dependence of Trump upon his coterie, as well as his overly-personalized diplomacy, was clearly evident. Trump's son-in-law and senior advisor, Jared Kushner, spoke about the Middle East peace plan at the Warsaw Conference, which Trump will make public, after elections are held in Israel in April 2019. The fact that Netanyahu may form a coalition with religious right-wingers could of course be a major challenge to Trump's peace plan. But given his style of functioning and excessive dependence upon a few exclusive members within his team who lack diplomatic and political experience, this was somewhat expected.
EU and US differences over Iran
While Israel, the US, and Arabs seem to have identified Iran as the main regional threat, the European Union, while acknowledging the threat emanating from Iran, made it amply clear that it disagreed with the US method for dealing with Iran unilaterally and was against any sort of additional sanctions. US Secretary of State, Mike Pompeo, even went so far as to state that the goal of stability in the Middle East could only be attained if Iran was 'confronted'. The EU, unlike the US, is opposed to the US decision to get out of the Joint Comprehensive Plan of Action (JCPOA).
At the Warsaw Conference, Vice President Mike Pence criticized European Union member countries for trying to circumvent sanctions which were imposed by the US. Pence was referring to the SPV (Special Purpose Vehicle) launched by Germany, France, and Britain which de facto undermine US sanctions against Iran. The US Vice President stated that the SPV would not just embolden Iran but could also have a detrimental impact on US-EU relations.
Differences at Munich Conference
The differences between the US and EU over Iran were also visible at the Munich Conference. While Angela Merkel disagreed with Washington's approach to the Nuclear Deal, she agreed on the threat emanating from Iran, but was unequivocal about her commitment to the JCPOA. While commenting on the importance of the Nuclear Agreement, the German Chancellor said:
"Do we help our common cause…of containing the damaging or difficult development of Iran, by withdrawing from the one remaining agreement? Or do we help it more by keeping the small anchor we have in order maybe to exert pressure in other areas?"
But it was at the Munich Conference that the US Vice President clearly flagged Iran as the biggest security threat to the Middle East. Pence accused Iran of 'fueling conflict' in Syria and Yemen, and of continuously backing Hezbollah and Hamas.
GCC Countries at the Warsaw Conference
It is not just the US and Israel, but even representatives of GCC Countries took a firm stand against Iran. A video leaked by Israeli Prime Minister Benjamin Netanyahu revealed this.
Bahraini Foreign Minister Khaled bin Ahmed Khalifa stated that it was not the Israeli-Palestinian Conflict but the threat from Iran which posed the gravest threat in the Middle East. Like some of the other delegates present at the Warsaw Conference, the Bahraini Foreign Minister accused Iran of providing logistical and financial support to militant groups in the region. Similarly, another clip showed the Saudi Minister of State for Foreign Affairs, Adel Al Jubeir, saying that Iran was assisting and abetting terrorist organisations by providing them with ballistic missiles.
Iran was quick to dismiss the Middle East Conference in Warsaw and questioned not just its legitimacy but also the desired outcome. Iranian President Hassan Rouhani stated that the conference produced an 'empty result'.
US allies and their close ties with Iran
First, the US cannot overlook the business interests of its partners not just in Europe, but also in Asia, such as Japan, Korea, and India. India is not just dependent upon Iran for oil, but has significantly invested in development of the Chabahar Port. This will be its new modern gateway to Afghanistan and Central Asia. New Delhi in fact took over operations of the Chabahar Port in December 2018. On December 24, 2018 a meeting – the Chabahar Trilateral Agreement — was held and representatives from Afghanistan, Iran, and India jointly inaugurated the office of the India Ports Global Chabahar Free Zone (IPGCFZ).
The recent terror attacks in Iran as well as India have paved the way for New Delhi and Tehran to find common ground against terror emanating from Pakistan. On February 14, 2019, over 40 of India's paramilitary personnel were killed in Pulawama (Kashmir) when a suicide bomber attacked a convoy of Central Reserve Police Personnel (CRPF). The attack is one of the worst in recent years. The terror group Jaish-E-Muhammad claimed responsibility. On February 13, 2019, 27 members of Iran's elite Revolutionary Guards were killed in a suicide attack in the Sistan-Baluchistan province which shares a border with Pakistan. Iran stated the attack was carried out by a Pakistani national with the support of the Pakistani state.
In the aftermath, the Indian Foreign Minister, Sushma Swaraj, met with Iranian Deputy Foreign Minister Seyed Abbas Aragchchi en route to Bulgaria. In a tweet the Iranian Deputy Foreign Minister stated that both sides had decided to strengthen cooperation to counter terrorism, remarking that 'enough is enough'. This partnership is likely to evolve further. In fact, many strategic commentators in India are pitching for an India-Afghanistan-Iran security trilateral agreement to deal with terrorism.
Conclusion
So far, Trump's Middle Eastern Policy has focused on Iran and his approach suits both Saudi Arabia and Israel but it is opposed by a number of significant US allies. As a result of the recent terror attack in Pulwama, geopolitical developments within South Asia are extremely important. Thus, the US and GCC countries need to keep a close watch on developments in South Asia and how India-Pakistan ties pan out over the next few weeks. If Iran strengthens ties with India, and given the fact that it already has Russian support, achieving its isolation will be tough for America. New Delhi may have no option but to enhance links with Tehran given its own national security interests in the region. Trump needs to be more pragmatic towards Iran and should think of an approach acceptable to all, and not just the small cabal within his Cabinet that view the region from an anti-modern perspective.
Montenegrin political earthquake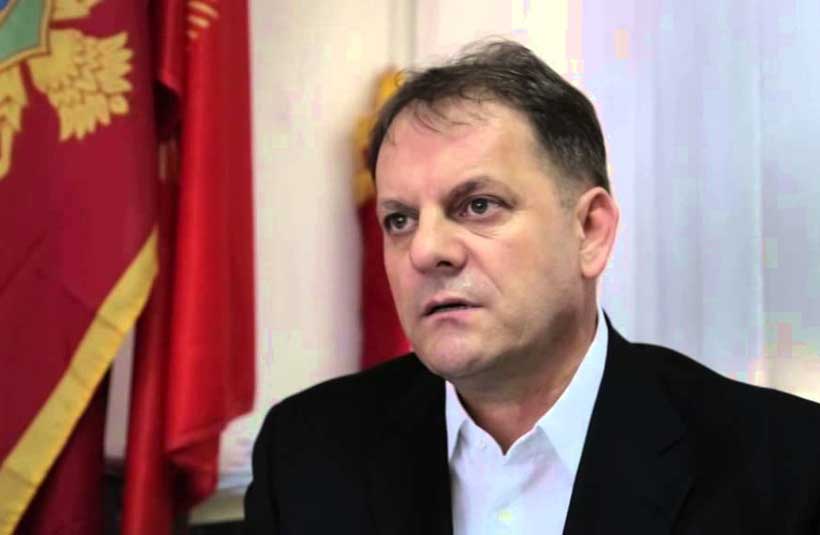 In mid-January, across Montenegro, one video clip caused a real political storm. For the first time it was seen how a businessman close to the government gives 97,000 euros to Slavoljub Stijepovic, former mayor of capital Podgorica and senior official of the rulling Democratic Party of Socialists (DPS), to fund the election campaign. It all happened ahead of the parliamentary elections in 2016. Dusko Knezevic, chairman of the Montenegro-based Atlas Group, meanwhile suspected of money laundering and other financial malversations, explained that this was just one in series of multi-million donations to the DPS of President Milo Djukanovic, during which time the DPS has never been out of power. This video clip was the first concreate confirmation of something that has long been an open secret in Montenegro.
Ten days after the release of the video Djukanovic confirmed that Knezevic was a donor, but not in the figures stated by Knezevic. The Prosecution Office needed three days to make a statement after Knezevic's video, which shocked most of the public. Also, it was shocking how the Prosecution Office led the investigation. Thus, after the audio recording as part of the affair Atlas, the former Vice Governor of the Central Bank Velibor Milosevic was arrested expressly, because of the suspicion of being part of a criminal organization, for whose boss is marked Dusko Knezevic. Milosevic was detained for up to 30 days, due to possible influence on witnesses. On the other hand, the video from the beginning of the story was not a sufficient reason to treat Slavoljub Stijepovic in the same way. He was interviewed only 20 days after the appearance of the video, as a citizen. Unlike Velibor Milosevic, who was detained by the prosecutor with handcuffs and in front of television cameras, Stijepovic had the privilege to come to the Prosecutor's office through the premises of the Ministry of Justice and to come out unnoticed.
The Prosecution Office decided to suspect Stijepovic for the criminal offense of Money Laundering by helping, but Prosecution Office in his case, as in the case of Velibor Milosevic, did not see a threat to the influence of witnesses or the need for detention. According to some media reports, Stijepovic took the guilty upon himself, which is why the Prosecution assessed that there was no need for the hearing of Milo Djukanovic, president of Democratric Party of Socialists and Montenegro. Stijepovic also reportedly told the Prosecution Office the names of DPS activists from the Zeta region who received money. More than 20 were heard in the Prosecutor's Office, no detention was ordered.
Reaction
On the same day when he was charged with a criminal offense, Stijepovic  came to the session of the Presidency of the Democratic Party of Socialists, where "traditional centers of destruction", media and other circles, were blamed for current affair, aimed at destabilizing the country. Milo Djukanovic, according to a tried-and-tested model, tried to show that behind this affair are centers of power from Russia. So his media machine was trying to show that Dusko Knezevic is in Moscow and that he work at the orders of the Russian intelligence services. However, it soon became clear that Dusko Knezevic is in London. In an interview with Al Jazeera Balkans in London, Dusko Knezevic presented new accusations against Milo Djukanovic. Dusko Knezevic stated that he has a lot of videos that shows how he personally gives money to Djukanovic. He keeps these videos for the finals of the affair, when he says, will completely reveal the criminal octopus of Milo Djukanovic.
This criminal affair encouraged people to action. Soon protests were organized. The first protests were held on February 2. The protest was organized by a group of citizens who claimed that they started "civil struggle" against the regime in Montenegro, and that behind them stands no organization. With whistles and sirens, the demonstrators scandalized the "Street of Freedom", "Rise Up, People", "We Want Justice", after which they left 97 envelopes in front of the building of the Supreme State Prosecutor's Office, on which they wrote "1,000 Euros" on the one hand, and on the other some of the long-standing unsolved affairs that the Prosecution should solve. On Saturday, February 16th, second large gathering was held in the capital of Montenegro, where the demands to the Protesters Office were presented. From the protest gathering, held under the slogan "97,000 Resist", urgent and irrevocable resignations were sought from the president of the state and the government, Milo Djukanovic and Dusko Markovic, Supreme State Prosecutor (VDT) Ivica Stankovic, Special State Prosecutor (SDT) Milivoje Katnic and Director of the Agency for the Prevention of Corruption (ASK) Sreten Radonjic. Since Dusko Knezevic has said that there is a part that is not corrupt in the Democratic Party of Socialists, the protestants decisively denied that. The current events with the new affair of Milo Djukanovic were also used by Albanians from the United States. A truck with the inscription "Meet the Montenegrin president – a man of organized crime in the year 2015" was parked near the White House, the Congress, the State Department, the Montenegrin and the EU Embassy in Washington. On the truck also stood the message "Stop the discrimination of Albanians in Montenegro".
Conclusion
Montenegro, which is, a NATO member since July 2017 and a candidate for EU membership, is often accused of not doing enough to tackle organized crime and corruption. EU has demanded more concrete results in the fight against corruption at a high political level as one of the main conditions for its making progress towards joining the EU. The entire rule of Milo Djukanovic is marked by affairs, but what this sets out is the fact that Dusko Knezevic is an insider, a man who took part in many important tasks. In addition to his testimonies, Dusko Knezevic also presents video recordings as well as documents. What many analysts spoke and warned about long time ago, now is documented. This affair also clearly demonstrated that all institutions in Montenegro are under the control of Milo Djukanovic. Initially, the scandalous silence of the Prosecution Office after the outbreak of the affair, the subsequent refusal to execute detention measures for Stijepovic, but above all the absence of a hearing of Djukanovic despite the unquestionable evidence of his involvement in illegal work, is in favor of the long-held thesis that these institutions are an integral part of the regime. Judicial institutions do not even try to show that they are independent. There is no doubt that the affair initiated by Montenegrin businessman Dusko Knezevic seriously shaken Milo Djukanovic and his party. It is still early to predict how the affair will culminate because all the evidence Knezevic announces has not yet been published. However, this is clear indication that the West has decided to significantly weak Djukanovic. An attempt by the media machine of Mila Djukanovic to connect Dusko Knezevic with Russian intelligence services, is not accepted in the West. Dusko Knezevic clearly shows that he is doing all the attacks on Djukanovic from London, where he currently lives. The fact that some political parties that are close to the Western Embassies support street protests, which was not the case before, speaks enough. One of the reasons why Milo Djukanovic has been ruling for almost three decades is complete obedience to the West. However, Djukanovic did all the tasks that the West needed, the separation of Montenegro from Serbia, the recognition of Kosovo's independence, and finally the violent entry of Montenegro into NATO. Now with his biography, which is full of affairs, he is only a burden to the West. In any case, this affair will either take Djukanovic out of power or send him a clear message that it is time for political retirement.
First published in our partner International Affairs
German Poll Shows Germans Stunningly Anti-U.S.-Government
On February 8th, the NATO-supporting Atlantik-Bruecke, or Atlantic Bridge, issued their poll, "Vertrauen in der Krise" or "Trust During the Crisis", and it finds, from scientifically sampling 2,500 Germans, that there is very little trust or confidence in U.S. leadership, and that there is less dis-trust both of Russian and of Chinese leadership than of American.
Atlantic Bridge was founded by NATO and the Council on Foreign Relations in 1952 in order to make Germans hostile toward the Soviet Union, and favorable toward the United States. It was the prototype for America's Atlantic Council, which became founded in 1961 — the same year as Eisenhower's Farewell Address warning against the rise of the "military-industrial complex." It was created in order to propagandize for higher U.S. military spending to strengthen NATO. When the Cold War ended on the Russian side in 1991 with the breakup of the Soviet Union and the end of communism and the end of the Warsaw Pact military alliance that had been set up by the U.S.S.R. in 1955 to defend the communist bloc against NATO, U.S. President George Herbert Walker Bush secretly instructed America's European vassal nations on the night of 24 February 1990 to continue secretly the war against Russia and any nation that isn't hostile against Russia, and so NATO has swallowed up all of the Warsaw Pact nations, right up to Russia's borders, and is now trying to merge into NATO a former part of the Soviet Union itself, Ukraine, after a U.S. coup in Ukraine in February 2014 installed a racist-fascist, ideologically nazi, anti-Russian regime at Russia's doorstep.
Here are the new German poll's main findings:
More than four-fifths of the respondents (84.6 percent) rate the German-American relationship as negative or very negative. Only 10.4 percent find it very positive or rather positive. A clear majority (57.6 percent) argues for a greater distance between Germany and the United States. Only 13.1 percent want a closer approach; 26 percent want to keep the current arrangement. …
Almost half of respondents (42.3 percent) consider China a better partner for Germany than the US. Conversely, only 23.1 percent believe that the US is a more reliable partner than China. …
[Concerning Germany's current foreign policies,] only 18.6 percent see a positive impact, 34 percent a negative. …
Asked about the currently most dangerous global trouble spots, only 1.9 percent of the respondents named the expansion of the Russian zone of influence. The growing influence of China is seen by 2.2 percent as the biggest threat. …
Neoconservatives (that is to say, supporters of expanding the U.S. empire) are quoted as being alarmed by these findings:
Professor Burkhard Schwenker, Chairman, Roland Berger Advisory Council, Head of the Atlantic Bridge Working Group Foreign and Security Policy and Vice-Chairman: "In view of the great loss of confidence in the United States, we must engage more than ever in our discussions with and about America. and across the Atlantic, at all levels. That's why the Atlantic Bridge is increasingly devoting itself to this exchange."
Dr. David Deißner, Managing Director of Atlantik-Brücke, adds: "The current dissonances and the mood in Germany show that the common values and interests between the transatlantic partners have to be discussed openly, without fear of controversy." …
Dr. Michael Werz, Senior Fellow, [U.S. Democratic Party] Center for American Progress, Member of the Board of Atlantik-Brücke, commented: "Germans must leave the comfort of neutrality behind and, despite all legitimate criticism of the current US administration [since he propagandizes for Democratic Party billionaires instead of for Republican Party billionaires who donate to the current U.S. President], not of anti American resentment, make clear the dangers posed by the authoritarian systems in Russia and China."…
Dr. Norbert Röttgen MdB (CDU / CSU), Chairman, Foreign Affairs Committee of the German Bundestag, Member of the Board of Atlantik-Brücke: "The survey shows that we need to convince the citizens of the strategic needs of a German engagement in a radically changing world. Without the backing of the population, foreign policy can not be pursued."
Clearly, this poll's stark findings shocked these propagandists for increased German purchases of weaponry from firms such as Lockheed Martin and General Dynamics.
This poll shows that today's German Government does not represent the German public — at least not on these central issues of German foreign and national-security policies. One may say the same thing about the U.S.: that its Government does not represent its public (on practically everything, actually).
The continuing ability of the U.S. regime to justify its many foreign invasions and coups as being humanitarian instead of what they always have been, which is raw grabs for extending the U.S. empire, is severely jeopardized when the approval of U.S. leadership declines among the publics in the lands that are ruled by aristocracies that (like Germany) are allied with and subordinate to America's aristocracy — the 585 U.S. billionaires. This is especially  the case in Germany, which is currently occupied by thirty-two thousand U.S. troops.
On 2 July 2018, the U.S. 'Defense' Department's newspaper, Stars and Stripes, headlined "Former Army Europe boss: Pulling US troops from Germany would be a big win for Russia", as if Russia instead of America were doing "regime change" everywhere it can, and it opened: "A large military drawdown in Germany would be a 'colossal mistake,' says the former top Army commander in Europe about a possible scaling back of the U.S. presence on the Continent, at a time when Russia has become more assertive." The article went on to say:
There are now about 32,000 permanently stationed American troops in Germany, which hosted the majority of the 300,000 troops stationed in Europe during the Cold War.
The Washington Post reported on Friday that the Pentagon is analyzing the cost and effects of returning some or all troops in Germany to the U.S. and possibly sending some to Poland instead. The review began after President Donald Trump, who is at odds with German Chancellor Angela Merkel on a range of issues, expressed interest in withdrawing U.S. forces.
So, the question naturally arises as to whether the German public support the U.S. President regarding this matter. The present writer has web-searched the combination "Rückzug der US-Truppen aus Deutschland" and "umfrage" (or "withdrawal of U.S. troops from Germany" and "poll") and failed to find any polling of Germans on that question. For some reason, this question — which should have been repeatedly and heavily and constantly polled among the German public — isn't showing up as having been polled, at all, ever. What could possibly explain that mysterious situation? Why wasn't the question included in the Atlantik Bruecke's latest poll? Could it be that Germany's master, the U.S. regime, simply hasn't permitted that question to be polled in Germany? Or is there an alternative hypothesis that's likelier? If so, what would that possibly be? Perhaps the people in power know already — or fear too much — that the German people want the American occupation of their country to end.
Here are two relevant headlines from the recent past:"'Russia should be in G7, whether you like it or not' – Trump says on way to summit" and, "G7 leaders urge Russia to stop undermining democracies".
And here is the reality that all of the attendees at the G7 contradict and that is denied by the entire U.S.-NATO 'argument' — denied by their argument against Russia, and for the U.S. and its allies. They all simply hide this fundamental reality. But perhaps the German people are somehow coming finally to recognize that they've been deceived for a long time and need now to replace their current leaders (just as Americans do, and just as the people in all countries that are allied with the U.S. aristocracy do).
The extent of the lying on this has exceeded almost anyone's expectations, but maybe the German people are coming, somehow, to recognize this ugly fact.
Have you read any of this in the mainstream press? It's all news, but did you learn of it there? If not, why not?
Author's note: first posted at strategic-culture.org