An App for the eldest of all human industries
PEPPR is a mobile web-App (www.peppr.it) that lets you book sexual and erotic entertainment near you. In short, PEPPR is a booking application that helps independent sex workers to manage their bookings.
History
Pia Victoria Poppenreiter, born in Austria, living in Berlin, came up with the idea, when she saw prostitutes on Oranienburger Straße waiting in the cold for clients. As the current political situation is very much influenced by the discourse to improve the working conditions of sex workers, it was a logical consequence for her, to make her vision reality. Poppenreiter researched the field extensively, exploring the living and working conditions of the current prostitution scene in order to help her understand the challenges in the market.
Poppenreiter is a former Master student of Business Ethics at Steinbeis University of which she received a full scholarship for the study program. Also, she received a Bachelor degree in Export-oriented Mangagement from the IMC University of Applied Science Krems. She gained experience in different industries including Investment banking at Dresdner Kleinwort, Negotiations at Continental AG and Business Development at Westwing Home and Living GmbH before founding PEPPR and taking on the role of Cief Executive Officer.
On 21st January 2014 she founded the company peppr IT GmbH together with Florian Hackenberger and Shahak Shapira. Her co-founder, serial entrepreneur Florian Hackenberger is an Austrian computer scientist. Her second co-founder, Israeli, is the award-winning creative director Shahak Shapira.
Cooperation with sex workers and agencies
The sex workers may publish their profiles on PEPPR. All profiles are reviewed according to internal quality standards. After reviewing the profiles, a personal phone interview is set up. For Poppenreiter it is important to have a personal interview with each potential escort in order to ensure the authenticity of the profiles and assure that the candidates work independent, are not forced or illegal prostitutes. After joining the platform, they are called "pepprs". Trans and intersex people are also being considered, but have not been registered yet. Currently registered on the app are "independents", as well as escort agencies. The so-called "independents", are sex workers, who are "agency free" prostitutes who manage their bookings by themselves. If sex workers work together with escort agencies, the booking of a "peppr" goes out to the agency and will be forwarded from there to the sex worker.
The invoice of the actual service itself does not run through the app. Merely a small booking fee is charged to the clients credit card, in order to ensure the seriousness of the booking.
Challenges
Brothels or bars are not listed yet. Even streetwalkers have not been registered at this stage. During the work it became clear that high-priced escorts want to differentiate themselves from sex workers who are visible on streets/roads.
the vision of this app is a real opportunity to break the domination of crime and risk structures and has the power to change one of most dangerous professions in the world sustainably
Strict hierarchy still prevails in prostitution: At the top rank, there are the escorts. Those are sex workers in the usually higher-priced segment that visit clients at home, at hotels and/or offer travel companion, followed by sex workers who work in brothels and bars and at the bottom of the pyramid are the street prostitutes.
Although PEPPR could accommodate the entire spectrum, focus has been placed on a targeted rollout.
Operation and booking
The app is a location based web app that lists available sex workers within a close area.
The booking process from the perspective of a client is as follows:
In three steps a client may book erotic entertainment by going to the mobile-web site (www.peppr.it) and entering preferences in the filter. After reviewing the list, one may want to find out more about the so-called "peppr" and therefore reviews the profile. If the criteria matches the expectations, a booking request may be sent. At this point, the client has to enter the credit card details in order so ensure seriousness (safety feature). The sex worker may accept, decline or offer a phone conversation. If the sex worker accepts the booking, a fee will be charged to the credit card of the client [1].
A web app was chosen as it is very safe to assume that Apple or Google would not accept such an app in the stores. Other reasons were a short development time and the possibility to use the app without installation on the phone in order to ensure anonymity.
PEPPR heavily uses operating concepts of the user experience of a native app. For instance, it is possible to save the page as an icon on the homescreen.
PEPPR is "mobile first" designed, that is – if compromises must be made, then always in favor of the mobile offering.
All access to the app is encrypted with SSL. PEPPR does not store the data entered for payments on their own systems, but forwards them immediately to their payment provider and therefore no longer has access to the information.
All systems are PCI DSS compliant, as to meet the strict safety standards for the processing of credit card data. The PEPPR server is implemented in Java, according to TIOBE Index 05 /2014 next to the uncertain C, the most widely used and generally considered very safe classified programming language. The app itself is implemented in Javascript using HTML5 and CSS3.
Reception
The launch of the app gained a heavy media coverage. Numerous newspapers, television reports and other media in more than 140 nations reported about his innovation.
Most of the newspapers referred to the press release, which was published in "Gründerszene" [2] on 14th April, 2014.
Of particular note of the (online-)newspapers were: Time Magazine [3], La Repubblica [4], Huffington Post [5], NY Post [6] , Golem [7], Netzpiloten [8], SZ now! [9].
The app garnered positive reviews from end users and critics, as well as from the press and the sex worker.
Uniformly tenor was that the vision of this app is a real opportunity to break the domination of crime and risk structures and has the power to change one of most dangerous professions in the world sustainably and could revolutionary improve the living and working conditions of sex workers.
PEPPR's headquarter is in Berlin. Branches in other countries are planned.
== Links ==
[1]https://docs.google.com/drawings/d/10SAzAdXDZ2RH461GbHkwmbXbnOlE5xgHYPTNHp3e17c/edit
[2] http://www.gruenderszene.de/allgemein/peppr-it
[3] http://time.com/72218/there-is-now-an-app-for-prostitution/
[4] http://www.repubblica.it/economia/2014/04/18/news/da_berlino_l_app_per_la_prostituzione_il_sesso_si_prenota_con_lo_smartphone-83934210/
[5] http://www.huffingtonpost.com/2014/04/24/peppr-prostitution-app_n_5207689.html?utm_hp_ref=hpl
[6] http://nypost.com/2014/04/23/want-a-hooker-in-germany-theres-an-app-for-that/
[7] http://www.golem.de/news/sex-buchungsplattform-peppr-it-erotik-muss-nicht-schaebig-sein-1405-106354.html
[8] http://www.netzpiloten.de/peppr-sexarbeit-online-bestellen/
[9] http://jetzt.sueddeutsche.de/texte/anzeigen/586323/Lieferando-der-Prostitution
Weblinks
https://peppr.it/#!/ – Homepage
Implementation of virtual reality and the effects in cognitive warfare
With the increasing use of new technologies in warfare situations, virtual reality presents an opportunity for the domain of cognitive warfare. Nowadays, cognitive skills are treated equally as their physical counterparts, seeking to standardize new innovative techniques. Virtual reality (VR) can be used as a tool that can increase the cognitive capabilities of soldiers. As it is understandable in today's terms, VR impacts the brain directly. That means that our visual organs (eyes) see one object or one surrounding area, but brain cells perceive and react to that differently. VR has been used extensively in new teaching methods because of the increased probability of improving the memory and learning capabilities of students.
Besides its theoretical teaching approach and improvement of learning, VR can be used systematically towards more practical skills. In medicine for example students can have a full medicine lesson on a virtual human being seeing the body projected in 3D, revolutionizing the whole field of medicine. If that can be used in the medical field, theoretically it will be possible to be used in combat situations, projecting a specific battlefield in VR, increasing the chances of successful engagement, and reducing the chance of casualties. Knowing your terrain is equally important as knowing your adversary.
The use of VR will also allow us to experience new domains relating to the physical health of a person. It is argued that VR might provide us with the ability to effectively control pain management. Since VR can stimulate visual senses, then it would be safe to say that this approach can have higher effectiveness in treating chronic pain, depression, or even PTSD. The idea behind this usage is that the brain itself is already powerful enough, yet sometimes when pain overwhelms us we tend to lose effectiveness on some of our senses, such as the visual sense. An agonizing pain can blurry our vision, something that we cannot control; unless of course theoretically, we use VR. The process can consist of different sounds and visual aids that can trick the mind into thinking that it is somewhere that might be the polar opposite of where it is. Technically speaking, the mind would be able to do that simply because it works as a powerful computer, where our pain receptors can override and actually make us think that we are not in such terrible pain.
Although the benefits of VR could be useful for our health we would still need to deal with problems that concern our health when we use a VR set. It is possible that the brain can get overloaded with new information and the new virtual environments. VR poses some problems to some people, regarding the loss of the real environment and creating feelings of nausea or extreme headaches. As a result, new techniques from cognitive psychologists have emerged to provide a solution to the problem. New technologies have appeared that can desaturate colors towards the edge of the headset in order to limit the probability of visual confusion. Besides that, research shows that even the implementation of a virtual nose when someone wears a VR headset can prevent motion sickness, something that our brain does already in reality.
However, when it comes to combatants and the implementation of VR in soldiers, one must think of maybe more effective and fast solutions to eliminate the problems that concern the confusion of the brain. Usage of specific pharmaceuticals might be the key. One example could be Modafinil which has been prescribed in the U.S. since 1998 to treat sleep-related conditions. Researchers believe it can produce the same effects as caffeine. With that being said, the University of Oxford analyzed 24 studies, where participants were asked to complete complex assignments after taking Modafinil and found out that those who took the drug were more accurate, which suggests that it may affect higher cognitive functions.
Although some of its long-term effects are yet to be studied, Modafinil is by far the safest drug that can be used in cognitive situations. Theoretically speaking, if a long exposure to VR can cause headaches and an inability to concentrate, then an appropriate dose of Modafinil can counter the effects of VR. It can be more suitable and useful to use on soldiers, whose cognitive skills are better than civilians, to test the full effect of a mix of virtual technology and pharmaceuticals. VR can be a significant military component and a simulation training program. It can provide new cognitive experiences based on foreign and unknown terrains that might be difficult to be approached in real life. New opportunities arise every day with the technologies, and if anyone wanted to take a significant advantage over adversaries in the cognitive warfare field, then VR would provide a useful tool for military decision-making.
Vaccine Equity and Beyond: Intellectual Property Rights Face a Crucial Test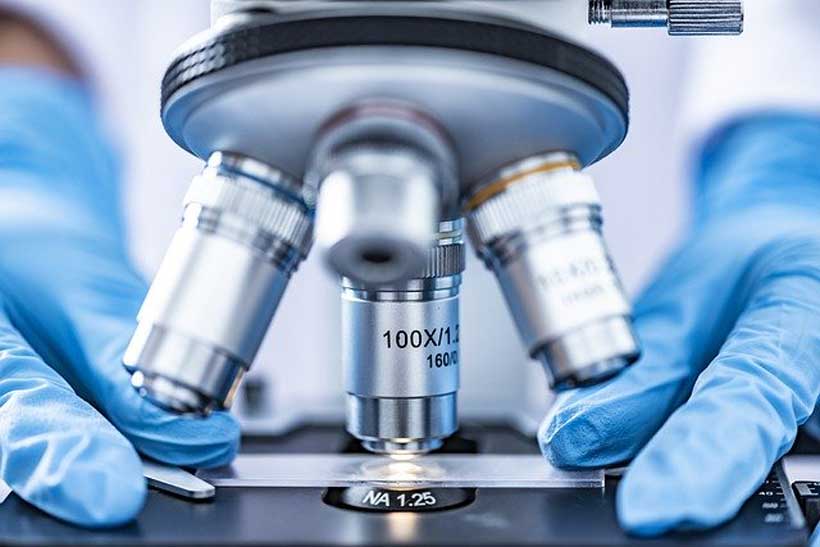 The debate over intellectual property rights (IPRs), particularly patents, and access to medicine is not new. IPRs are considered to drive innovation by protecting the results of investment-intensive R&D, yet arguably also foster inequitable access to affordable medicines.
In a global public health emergency such as the COVID-19 pandemic, where countries face acute shortages of life-saving vaccines, should public health be prioritized over economic gain and the international trade rules designed to protect IPRs?
The Agreement on Trade-Related Aspects of Intellectual Property Rights (TRIPs), to which all 164 member states of the World Trade Organization (WTO) are a party, establish minimum standards for protecting different forms of IPRs.
In October 2020, India and South Africa – countries with strong generic drug manufacturing infrastructure – invoked WTO rules to seek a temporary waiver of IPRs (patents, copyrights, trade secrets, and industrial designs) on equipment, drugs, and vaccines related to the "prevention, containment or treatment of COVID-19." A waiver would mean that countries could locally produce equipment and vaccines without permission from holders of IPRs. This step would serve to eliminate the monopolistic nature of IPRs that give exclusive rights to the holder of IPRs and enable them to impose procedural licensing constraints.
Brazil, Japan, the European Union (EU), and the United States (US) initially rejected the waiver proposal. That stance changed with the rise of new COVID-19 mutations and the associated increase in deaths, with several countries facing a public health crisis due to vaccine supply shortages. The position of many states began shifting in favor of the India-South Africa proposal, which now has the backing of 62 WTO members, with the US declaring support for the intent of the temporary waiver to secure "better access, more manufacturing capability, more shots in arms." Several international bodies, the World Health Organization (WHO), and the UN Committee on Economic, Social and Cultural Rights have voiced support.
Some countries disagree about the specific IPRs to be waived or the mechanisms by which IPRs should be made available. The EU submitted a proposal to use TRIPS flexibilities such as compulsory licensing, while others advocate for voluntary licensing. The TRIPS Council is conducting meetings to prepare an amended proposal to the General Council (the WTO's highest-level decision-making body in Geneva) by the end of July 2021.
The crisis in India illustrates the urgency of the situation. India produces and supplies Covishield, licensed by AstraZeneca; and Covaxin, which is yet to be included on the WHO's Emergency Use Listing (EUL). Due to the devastating public health crisis, India halted its export of vaccines and caused a disruption in the global vaccine supply, even to the COVID-19 Vaccines Global Access (COVAX) program. In the meantime, the world's poorest nations lack sufficient, critical vaccine supplies.
International law recognizes some flexibility in public health emergencies. An example would be the Doha Declaration on TRIPS and Public Health in 2001, which, while maintaining the commitments, stresses the need for TRIPS to be part of the wider national and international action to address public health problems. Consistent with that, the body of international human rights law, including the International Covenant on Economic, Social and Cultural Rights (ICESCR), protects the right to the highest attainable standard of health.
But as we race against time, the current IPR framework may not allow for the swift response required. It is the rigorous requirements before a vaccine is considered safe to use under Emergency Use Authorizations and procedural delays which illuminate why IPR waivers on already approved vaccines are needed. Capitalizing on the EUL's approved vaccines that have proven efficacy to date and easing IPR restrictions will aid in the timely supply and access of vaccines.
A TRIPS waiver may not solve the global vaccine shortage. In fact, some argue that the shortages are not an inherent flaw in the IP regime, considering other supply chain disruptions that persist, such as the ones disrupting microchips, pipette tips, and furniture. However, given that patent licensing gives a company a monopoly on vaccine commercialization, other companies with manufacturing capacity cannot produce the vaccine to scale up production and meet supply demands.
Neither does a temporary waiver mean that pharmaceutical companies cannot monetize their work. States should work with pharmaceuticals in setting up compensation and insurance schemes to ensure adequate remuneration.
At the College of Law at Hamad Bin Khalifa University, our aim is to address today's legal challenges with a future-oriented view. We see COVID-19 as a case study in how we respond to imminent and existential threats. As global warming alters the balance of our ecosystem, threats will cascade in a way that is hard to predict. When unpredictable health emergencies emerge, it will be human ingenuity that helps us overcome them. Even the global IP regime, as a legal system that regulates ideas, is being tested, and should be agile enough to respond in time, like the scientists who sprang into action and worked tirelessly to develop the vaccines that will soon bring back a semblance of normal life as we know it.
Sputnik V in the International Arena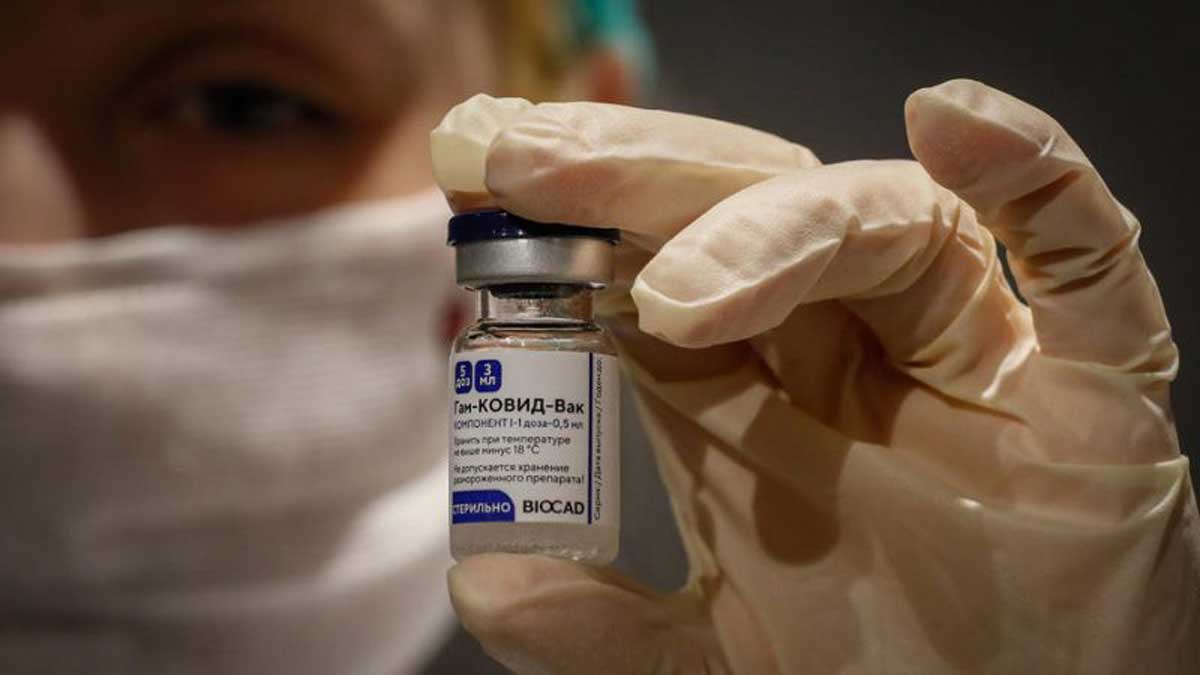 Over a year since the World Health Organization (WHO) declared the COVID-19 outbreak a pandemic in March 2020, the disease is far from under control. Although global case rates on the whole have declined, 15 countries remain near or at the peak of their infection curve. Even countries well below their peak daily infection rates – such as the United Kingdom and Morocco – recently have witnessed an uptick in cases. Just this summer, the virus' global death toll surpassed 4 million. Fortunately, scientists' efforts to develop vaccines against COVID-19 have been fruitful: 16 vaccines have been either authorized for emergency use or fully approved. Russia's Sputnik V is one of the most effective of them, yet one of the most controversial as well.
An important tool in humankind's fight against the pandemic, Sputnik V is being overlooked by western powers on political grounds.
Sputnik V: controversy and advantages
Much of the controversy surrounding the Gamaleya Institute's vaccine in western media and political discourse stems from the details surrounding Sputnik V's approval. Russia's Ministry of Health issued a registration certificate for the vaccine on August 11, 2020, thus making Sputnik V the world's first vaccine to be granted regulatory approval for use against COVID-19. Instead of igniting international celebration, this development was met largely with skepticism as many considered the move premature. Typically, vaccines undergo extensive Phase 3 trials before government authorization for use. Sputnik V's Phase 3 trials, however, did not begin until September 2020, after the vaccine had been registered. Since then, the Russian Ministry of Health's unorthodox approach to approving the vaccine has been weaponized against Sputnik V.
Western media has also repeatedly called into question Sputnik V's efficacy and safety. A study in the respected, peer-reviewed medical journal the Lancet, however, found that Sputnik V has an efficacy rate of 91.6% and is low-risk. Although a group of scientists raised concerns about the study's integrity citing lack of transparency, no major scientific studies demonstrating that Sputnik V's efficacy is significantly lower than reported have been published to date. Respected western media sources, such as the New York Times and the BBC, cite the Lancet's figure when reporting on Sputnik V's efficacy. Meanwhile, a report by the Argentinian Ministry of Health found that Sputnik V is one of the safest vaccines widely used in Argentina. As summarized in the Lancet: "the development of the Sputnik V vaccine has been criticised for unseemly haste, corner cutting, and an absence of transparency. But the outcome reported here is clear and the scientific principle of vaccination is demonstrated, which means another vaccine can now join the fight to reduce the incidence of COVID-19."
Regardless of such controversy, the vaccine has several key advantages – namely its efficacy, affordability, and transportability. Sputnik V is one of only three vaccines globally with an efficacy of over 90% – the other two being Pfizer-BioNTech and Moderna. Running at less than $10 per dose on international markets, Sputnik V is the cheapest vaccine in this efficacy range. For comparison, the Pfizer-BioNTech vaccine runs between $14.50 and $20.00 on international markets, while Moderna's vaccine sells for between $18.00 and $33.00 a dose. Sputnik V is also much easier to transport than its U.S./German counterparts. The Pfizer-BioNTech and Moderna vaccines must be stored at -70.0°C and -20.0°C respectively, whereas Sputnik V must be kept at a temperature range from 2 to 8°C, meaning that it can be stored in conventional refrigerators. This makes delivering the vaccine notably easier, especially to remote areas. Thus, Sputnik V is poised to make an important contribution to the global inoculation campaign.
Hurdles and victories in the international arena
Russia's frontrunner vaccine has experienced a mix of hurdles and victories in the international arena. The biggest hurdles are regulatory in nature. For example, one major obstacle preventing the vaccine's distribution is that the European Medicines Agency (EMA) – the EU agency responsible for authorizing and evaluating medicines – has not yet approved Sputnik V. The EMA is still undergoing its rolling revue of the vaccine, and it appears that approval is unlikely to be granted until September at the earliest. Italian Prime Minister Mario Draghi recently raised the possibility that Sputnik may never get the EMA's approval, casting further doubt on the vaccine's future in Europe. The EMA's regulatory hesitancy towards Sputnik V has prevented major EU players, such as Germany and France, from buying millions of doses of the vaccine.
Sputnik V similarly has not yet been cleared for Emergency Use Listing by the WHO. The UN agency found production violations at the Sputnik V manufacturing site in Ufa during a June examination. Although the WHO's concerns have since been addressed according to Russian Press Secretary Dmitry Peskov, the incident has further put on hold the Russian Direct Investment Fund's (RDIF) commitment to supply the United Nations International Children's Emergency Fund with 220 million doses of Sputnik V. In a similar vein, the RDIF applied for Sputnik V to participate in COVID-19 vaccine access program COVAX earlier this year. Discussions with the Vaccine Alliance Gavi regarding Sputnik V's inclusion in the COVAX Facility's Portfolio of COVID-19 vaccines, however, are still ongoing.
Although Sputnik V's lack of EMA and WHO approval has hampered its international rollout, the ongoing authorization process has not eliminated the vaccine's global relevance. In fact, the Russian vaccine is currently authorized for emergency use in nearly 70 countries and being used in 45. Two EU member states, Hungary and Slovakia, even have begun inoculating their citizens with Sputnik V without a greenlight from the EMA. Meanwhile, India and Turkey have ordered 250 million and 50 million doses of the vaccine, respectively. One thing is clear: Sputnik V is in high demand internationally despite the regulatory hurdles and controversies it faces. Trust in the Russian vaccine also remains markedly high notwithstanding these challenges. A poll conducted by British market research firm YouGov during February and March of this year found that, of participants who had a preference, 54.0% trusted Russia to produce a vaccine and 33.2% preferred to be vaccinated with Sputnik V. According to the survey, Russia and the United States are tied for the most trusted vaccine producing country, and Sputnik V is the second most preferred vaccine after Pfizer-BioNTech, which 36.6% of respondents favored. The survey featured respondents from the following 9 countries, collectively accounting for 25% of the global population: India; Brazil; Mexico; the Philippines; Vietnam; Argentina; Algeria; the UAE; and Serbia.
Sputnik V has been particularly successful in Latin America, a core region of the United States' sphere of influence. Repeated polling has shown that Sputnik V enjoys high levels of confidence in Latin American countries, especially Argentina and Peru. The Russian vaccine got an early start in the region when on December 29, 2020, Argentina became the first Latin American country to administer the Sputnik V vaccine to its citizens. Mexico followed suit on February 24 and Nicaragua on March 2, 2021. To the surprise of many observers, on June 4 Brazil joined the list of countries that have approved Sputnik V.
Unfortunately, alongside the success Sputnik V has experienced in Latin America, the vaccine has also encountered a substantial challenge: supply shortages. Both Mexico and Argentina are currently facing shortages of Sputnik V's second dose – and the problem is not confined to the region. Luckily, Russia's strategy for eliminating supply shortages not only promises to see more people vaccinated, but also provides an opportunity for Russia to collaborate with its international partners: the country will manufacture vaccines abroad. Starting in July, 5 to 6 million doses of Sputnik V are set to be produced outside of Russia per month. Manufacturing countries include India, South Korea, and Brazil. The Argentine laboratory Richmond produced its first half million doses on June 18. The data sharing and collaboration necessary to manufacture Sputnik V abroad have the potential to increase Russia's soft power in partner countries.
The other major players
It is crucial to note that Russia's Sputnik V is only one piece in the puzzle of fighting COVID-19. Although an in-depth review of every country's current approach to vaccine policy is beyond the scope of this article, a brief overview of the major vaccine providers' – the United States, the United Kingdom, and China – global vaccine distribution is in store.
Unlike Russia, whose approach to vaccine distribution has been global facing since Sputnik V's development, the United States initially favored domestic distribution and stockpiling of American vaccines. The Biden Administration has since turned course. The U.S. recently pledged to share 80 million U.S. vaccine doses by the end of June and to purchase 500 million additional doses of the Pfizer-BioNTech vaccine for lower-income countries over the next year. Pfizer-BioNTech is currently being distributed in 105 countries, Moderna in 55, and Johnson&Johnson in 27.
The United Kingdom's Oxford-AstraZeneca vaccine is currently being used in 178 countries, making it the most widely-used COVID-19 vaccine to date. Although evidence that the vaccine is linked to blood clots put a rut in its distribution, the vaccine is performing well internationally. Meanwhile, China's Sinopharm-Beijing and Sinovac vaccines are being used in 40 and 32 countries, respectively. China has favored international distribution of its vaccines since the beginning of the pandemic and has shipped more vaccines abroad than any other country. The vaccines referenced in this article – among others – have collectively led to 22.2% of the world's population having received at least one dose of a COVID-19 vaccine.
Conclusion
Western, especially American, media has portrayed Sputnik V in an overwhelmingly negative light. The Russian vaccine is represented more as a political tool than a health solution. Hiccups in the road to Sputnik V distribution are cited as evidence that the vaccine is not to be trusted. This approach to Sputnik V is fundamentally flawed. Regulation and safety inspections are crucial to safe vaccination efforts; finger-pointing and name-calling are not. Ultimately, vaccination should take precedence over politics. Alongside other vaccines, Sputnik V will propel us into a post-pandemic world.
Above all else, Sputnik V is a highly efficacious vaccine against COVID-19. When Sputnik V successfully performs its function – safely preventing vaccinated people from contracting and dying from the virus – a growth in vaccinated individuals' trust of Russia will organically follow. This happy side effect undoubtedly has the potential to promote Russia's image abroad and increase the country's soft power. But even if Russia's political gains from Sputnik V turn out to be small, humankind's gains in lives saved will be immeasurable.
From our partner RIAC