In Defense of Cross-Fertilization: Europe and Its Identity Contradictions
Where does Europe end? The question of boundary has been discussed for quite some time. It is an old one indeed, going back to the destruction of the Jewish temple, the disintegration of the Greek city-states, and the collapse of the Roman Empire. This is what provides historical material for the narrative of what it means to be a European today. The idea of uniting various European lands is also an old one and has seen many different incarnations.
One of them was captured well by Charlemagne's motto: Renovatio Imperii Romani or Reconstruction of the Roman Empire. After his kingdom disintegrated, numerous fiefdoms sprung up in its wake. Then, Napoleon conquered large parts of the European continent and made some serious overtures toward what the European Union of today is: the common European Arts and Sciences Academy, the common measures, the common currency, the common Court of Appeals, etc.
Nevertheless, all attempts to build a United Europe were predicated on a perceived difference: us versus them. "Us" stood for the civilized conqueror, whereas "them" referred to the conquered barbarians. It is not just the Roman limes that can be used as a symbolic demarcation between civilization and barbarianism. The European Union continues to emphasize the difference between "us" and "them". It would be nice to be able to talk about a tower of Babel in which everybody is freely mixing with people from different lands, speaking different languages, and practicing different cultures. As we know, that is not the case. However, in a particular sense we are all in the same boat. We are members of the same community if not the same polity. We are all human. Alas, this claim that has often been repeated but very seldom heeded we tend to either dismiss as banal, or attribute it an absolute mandate to change our perspective so as to line it up with the philosophy of German critical theologian Hans Jonas who said: "Live your life so that it will be compatible with sustained human life on Earth".
It is the Earth that represents the ultimate border, the final limes. There is no "them" from this particular perspective, except for the extraterrestrials, of course. This is the entity that falls outside of the terms of contemporary monotheistic pseudo-religion that have been imposed on the globe since the 16th century. I am talking about the capitalist system and its terms under which everything is for sale. We are all buyers and sellers, and we subscribe to the philosophy "I shop, therefore I am". The Earth, though, is emphatically not for sale.
This insight is part and parcel of advanced Western mind. But what exactly is Western mind or, more precisely, Western civilization? Haven't we heard enough of the "West" and the "rest"? Shouldn't we reach for our anti-colonial guns when we hear that? Allow me a quick explanation: I distinguish between the modern Western civilization on the one hand and the Westernistic civilization on the other. I do so by drawing a parallel between the ancient Greek civilization and the Hellenistic civilization. The latter came to the fore after the 4th century BC when the ancient Greek city states collapsed. This led to the emergence of an empire that covered a territory on three continents and spread over the whole known world. Hellenistic civilization was spread over this vast territory by the soldiers of Alexander the Great and was the first example of a global civilization.
In what sense did Hellenistic civilization differ from its original source? The ancient Greek civilization was ultimately territorial. It was anchored in the system of city states in southeastern Europe and the Mediterranean islands and stayed within the limits of this narrowly defined realm. It was the Hellenistic civilization, which emerged after its collapse, that took the ancient Greek legacy and heritage, or, better: its package of ideas and technologies, and turned them into the backbone of its external expansion.
To put it in a simpler way, Hellenistic civilization is a continuation of Greek civilization but is not synonymous with it. It absorbed new ideas and technologies from various localities that had become parts of the Hellenistic empire. Alexander the Great actively encouraged mixed marriages between Greek colonists and the local populace. But he also encouraged laboratory experiments in which ancient Greek ideas and technologies entered into a fruitful collaboration with local ideas and technologies, innovatively producing something new. These new products were neither local nor ancient Greek. Instead, they were amalgamations.
What we see is a cross-fertilization between modern Western ideas and technologies on the one hand and local cultural artifacts on the other

I am now going to continue with an analysis of the current conditions. It is very tempting to fall for the siren song of the frequently repeated statement that the contemporary world is divided into two opposed entities: the "West" and the "rest". This Manichean black and white division of the world appeals to radical left-wingers because it gives ample opportunity for moralizing and wagging a pedagogical finger at the despicable appetites of the West. On the other hand, it turns everybody else into an amorphous and powerless mess.
But the West-versus-the-rest dichotomy also appeals to radical conservatives, like the late professor Samuel Huntington, who saw an impending clash of civilizations. These people pose as defenders of the West as a region with special values that needs to be protected from those who are on the wrong side of Hadrian's Wall – the barbarians, the Third World people or whatever you prefer to call the "Other".
It would be better to consider an alternative interpretation of the current human condition. We could use the analogy between the Hellenistic and the Westernistic civilization. The latter must not be mistaken for modern Western civilization. Western civilization was decoupled from its base after Columbus's voyage in 1492 and spread after the collapse of the Aztec empire. That was the beginning of globalization. There was a new impetus in the 19th century – a period of colonialism – after which globalization was reshaped into a corporate phenomenon in the 20th and 21st centuries.
The ideas of the ancient Greeks migrated to other places and provided fertile soil for the cross-pollination that produced many new inventions. Likewise, contemporary Westernistic civilization rests on the accomplishments of the modern West but incorporates many elements from various other places that enhance power, prestige, and wealth. But what exactly defines today's global civilization as Westernistic? For a start, the understanding of time and space. Today, an international transaction is inconceivable without it as it rests on mechanical division of time into discrete units (a clock) and larger historical periods (antiquity, Middle Ages, modernity) as well as the arbitrary, yet mandatory, division of time continuum with a zero point that separated the flow of time into "common era" and "before common era". Despite the fact that the Anno Domini was as a designation recently replaced by a more secular and neutral-sounding "Common Era", the Latin Christian division of time is unerringly present in the modern Western chronology. Regardless of the specific collective ways of counting time (the Muslims start in early 7th century, the Jews locate the zero point at the time of creation, etc.), everybody today has to accept and apply this chronology.
Further: think of Gerhard Mercator who produced the modern geographic map of the world. It is biased in favor of the region his creator was from; nevertheless it is today universally adopted. Even the Ottoman Empire, the greatest Muslim rival of the West, ultimately accepted its world maps even though it meant to overrun ther specific Islamic counting of time. Likewise, the delineation of territories into states with clearly marked borders was a European invention. One must of course not forget the ideologies and collective narratives that were invented by the modern West yet are today globally spread such as the rule of law and parliamentary democracy, communism and nationalism, Nazism and fascism, liberalism and human rights, etc. We are talking about modern Western ideologies or narratives that various peoples in various corners of the planet are using to advance their particular interests.
Japan is a very good example of what it means to live under the aegis of Westernistic civilization yet not be Western. Back in the 19th century, Japan's elites decided to accept the main elements of the modern Western paradigm, particularly in the area of governance, science, and military matters. It successfully avoided the role of a colony and even became a regional colonial power itself. Although Japan's elites and the population at large have accepted some aspects of Western aspects of economic and business management, they have not given up their local culture. Consider karaoke and sushi, anima and manga. Not only are they still popular in Japan, but they have also been packaged and sold around the globe.
What we see is a cross-fertilization between modern Western ideas and technologies on the one hand and local cultural artifacts on the other. As you see, I keep emphasizing the role of ideas and technologies. This I do the better to emphasize the tunnel-vision of clash of civilizations that has been given much public currency. The underlying theme in Huntington's notorious thesis is that civilizations act as singular actors and that they are very much akin to states. But that is not the case. Civilizations are not bound by a common territory. It is a mistake to see a civilization as something that is territorially bound. The best way to conceive of civilizations, instead, is to see them as a package of ideas and technologies. These packages or elements thereof do travel and spread as they have the capacity to appeal to peoples across various time and across the globe.
Suffice is to stress that, for example, the Byzantine civilization did not collapse entirely after the fall of the Byzantine Empire in 1453 when its seat at the Bosporus was occupied by the Muslim army. Its modes of thinking and doing things lived on in an altered form in the emerging structure of Ottoman public governance. The institutions that had been devised by the Byzantine Empire survived even though the polity that had given birth to them had ceased to exist. The ideas and the technologies of the Byzantines were given a second life under the banner of the Ottoman Empire.
To sum it up: it seems impossible to think outside the binary dichotomy of "us" against "them" as we perceive ourselves as members of a particular community. Only if we see the planet as the ultimate border will we be capable (though not necessarily willing to do so) of seeing ourselves as members of the very abstract concept, the community of human beings. I understand very well that collective identities in the past 200 years have been based on nations. This is what grabbed the attention and commanded the total loyalty of their citizens. The idea of the European Union is to transcend this parochialism. It is nice but does not go far enough. If the European Union is defined on a cultural basis, we will have the problem of boundaries and will ask questions such as where the European Union ends. Do the countries that carry the legacy of Eastern Orthodox Christianity fit within the framework of secular Europe? Do Islamic civilizations belong in Europe? If we conceive of Europe as of a cultural union, questions of this kind become vexing and divisive. But if we perceive the European Union as a political union, there should be no borders except those that have a political and economic foundation, such as the Maastricht criteria.
This should lead to a disregard for cultural parochialism and an attempt to integrate the entire world in the European Union. That would enable us to keep monotheistic capitalism at bay. I call it monotheistic because it behaves very much like Christianity and Islam and Judaism. It recognizes only one God – Mammon. It is a proselytizing philosophy in the sense that it seeks to convert everybody. It also engages in existential cleansing. Whatever cannot be transferred onto a datasheet and cannot be calculated in terms of the bottom line must perish. But if we treat the planet as something that is not for sale, we might stand some hope of learning from the historical divisions that have wrecked communities, split them and kept them asunder and subjugated them to the global order of modern corporate capitalism. On the other hand, sustainable development should take into consideration the ultimate limits of the planet where nobody is a barbarian and everybody is a member of one, all-encompassing civilization that is striving to achieve a common goal. This is a utopian pursuit that is however worth pursuing. It is, after all, a longing for the unattainable that, regardless of place of residence, animates the human soul.
Russia's Cultural Diplomacy in Multipolar World. Africa's Role, Challenges and Benefits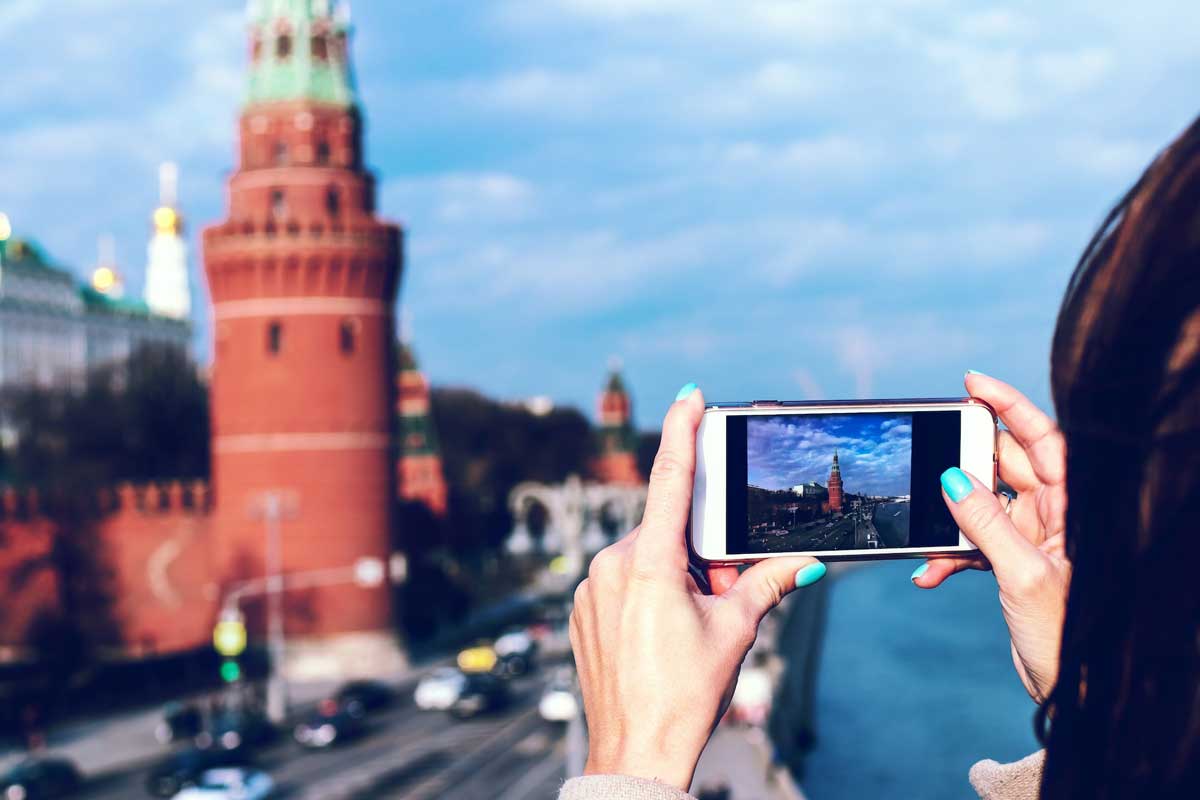 After a careful research to find the meaning and implications of the term "multipolar world" often used these days, the freedictionary and englopedia offer insights as a system of world order in which the majority of global leading powers coordinate and commonly agree on economic, political and cultural influence and acceptable directions.
Both dictionaries further explain that countries have multipolar approaches to foreign policy. Participating countries necessarily conceive multiple centers of power or influence in the world, have a multipolar approach to foreign policy. Multipolar world could mean the various differences in thoughts, views and ideas regarding anything in particular which different people desire to do across the world.
It appears from several reports that China and Russia intend to lead the new world order. Speeches from both sides are extremely critical on "based rules and regulations" given by the United States and Europe. The United States global dictatorship might end, so that the unipolar would then become a multi-polar world, in which democracy could actually thrive.
In practical terms and in order to lead multipolar system requires outward, broad and integrative approach. While China, to a large extent, has portrayed this practical approach which is readily seen around the world, Russia's method is full of slogans, highly limited. With the emerging new global order, China appears more open and integrative than Russia. Despite the fact that it madly advocates for creating and ultimate establishment of this multipolar world, Russia exits significantly from the global stage, thus isolating itself and further contributing towards its own "cancel culture" instead of the opposite.
Whether people like it or not, the United States will conveniently operate within the emerging multipolar system. It has the instruments to operate within the framework of multilateralism and integrative multicultural environment. The United States is and remains as an "indispensable" power. Russia and a few of its allies in this evolutionary process, without adopting cautious steps and strategic approach, will definitely remain "dispensable" in the end.
In order to deepen our understanding of the emerging multipolar world, it is useful to make comparisons. The United States new strategy acknowledges that Africa will shape the future – not just the future of the African people, but of the world. And as such deals with the civil society, women and the youth which it refers to as the megaphone of governance. These have influence on policies and processes engaging policy-makers.
It further works in various directions closely with the African Union, and one more new direction is the African diaspora. The United States has the largest African diaspora which has social inroads and business inter-linkages and a huge significant impact of developments inside Africa. These compared, Russia has grossly ignored African diaspora and even those African professional specialists it has indeed trained from Soviet times and currently. In the emerging new multipolar world, to overlook these would be a sad mistake from policy perspectives.
Russians seriously brush aside the relevance and the role of culture, for that matter soft power in foreign policy while advocating for this emerging new order. Examining, in broad terms, all aspects of culture that basically includes continuing the struggle for self-determination, for creating the grounded opportunity to live in peace and preserving one's valuable traditions. Language, of course, plays its unifying role.
Some contradictions and different interpretations might exist. On the other hand, there are divergent views and different perceptions relating to the current geopolitical changes, but frankly speaking the study of foreign languages, including English, Spanish, Portuguese, Arabic, and the emerging interest in the Chinese and Russian languages, has been a long part of people's lives, especially those who hope to move across borders and dream to have smooth interactions with other nationals from different countries around the world.
For the past three decades since the collapse of the Soviet era, Russian language studies has been low, for example among the African population primarily due to lack of overwhelming interest and adequate motivation, and lack of consistent interactive cultural activities by Russian authorities, experts at the Africa Studies Institute frequently say, and warmheartedly admit that things have slow with Russia's return to Africa.
Most Africans prefer to study foreign languages to ensure smooth participation in interstate activities such as trade and in order to maintain relationship with people abroad. Foreign countries, for example Britain, the United States, European countries and now China are their traditional favorites. There are always interactive programmes and cultural activities throughout the year operated by foreign missions and NGOs.
Interpreted from different perspectives, Russia has not been a major economic giant in Africa compared to Western and European countries and China. Due to this historical truth, Africans have little interest in studying Russian language and its culture. The Russian language itself does not sound attractive in terms of its economic opportunity and therefore Africans prefer to study languages that readily offer opportunities. China is making huge contributions in the continent and this has made Africans see the need to understand the language in order to have better interaction with them.
The obvious worse-case scenario is that the Russian government has not created necessary conditions and reasons to study the language simply because it has little influence in the continent. Besides that, the trade and commercial links between Russia and Africa are quite negligible so there is no desperate demand for the Russian language for businessmen. Admittedly, Russia is not a welcoming holiday destination for African elites and the middle-class which twice the total population of Russia, and constitutes 40% of 1.3 billion population of Africa. Travel and tourism is an increasingly huge business, the unique geographical landscapes and changing attractiveness of Moscow, St Petersburg and Sochi – these are unknown to the African elite and the growing middle-class.
With the current evolving political and cultural processes, the West and Europe will still have a strong classical grip on Africa, influencing everything first from culture and tourism, and moving onward to politics and economics. Perhaps, Russia has to play correct strategic openness and welcome African travellers, tourists and visitors. Closing doors, in these critical times, might negatively distract Africa's support for Russia.
The worrying tendency is that Rossotrudnichestvo, an agency under Ministry of Foreign Affairs of the Russian Federation, pays little attention to educational and cultural questions in Africa, compared to its assertive counterparts – USAID, Alliance Française de France, The Goethe Institute, British Council, Instituto Cervantes that operate throughout the world.
Another Russian organization – Russkiy Mir Foundation, which is directly responsible for promoting Russian language and culture abroad, does extremely little in sub-Saharan Africa. In addition, cultural officers work in all the 38 Russian embassies in Africa.
Russia appears quite removed from Africa's development issues, it is only mentioned in limited areas like weapons and military equipment supplies to French-speaking West Africa. Nowadays, China is being viewed as a strong strategic partner in Africa given its (China's) strong footprints in diverse economic sectors. China has more than 20 Confucius Centers, and a party school in Africa. Western and European, and China support civil society, youth programmes and women's issues, – these are completely not on the Russia's radar.
Russia allegedly allows its own 'cancel culture' and significantly not by the United States and its European allies. In practical terms, creating a multipolar system deals largely with cultural and social orientation, it deals with public perceptions through openness and friendliness. At this new historical reawakening stage, Russia has review itself and try to focus on building relations, both with substance, trustful and refined approach, and strategically engage with civil society, youth organizations and non-state institutions in Africa.
By and large, Russia has to intensify its people-to-people connections soft power and cultural diplomacy with Africa. There is a huge cultural gap of new thinking, working with young professionals and associations to promote people-to-people diplomacy through business links, cultural exchanges and competitions. As Russia charts loudly for multipolar system, this has to reflect in its current foreign policy and approach especially towards the developing world, in Latin America, Asia and Africa.
Late October, during the final plenary session of the 19th meeting of the Valdai Discussion Club, the focus was on matters related to the changing geopolitics and civilisation diversity, the new world order and its future developments. Under the theme – "A Post-Hegemonic World: Justice and Security for Everyone" – the four day-long interactive meeting brought academic experts and researchers, politicians, diplomats and economists from Russia and 40 foreign countries.
President Vladimir Putin discussed, at considerable length, so many controversial questions. According to him, classic liberal ideology itself today has changed beyond recognition. Predicted the end of United States global dominance, but fell short in proposing an appropriate Russia's template – the principles and mechanisms – for realizing the lofty idea and approach to establishing multipolar world.
Putin did not say anything about Russia becoming a power, but awarded that position to China. Giants like China, India and Indonesia with large population are showing economic growth; in Africa large countries – some of them with a population of 200 million – are emerging and making progress, as well as countries in Latin America.
According to him, Russia still have friends around the world. He mentioned that in Central America and Africa, the Russian flags are flying everywhere. "There are flags in European countries and in the United States too, we have many supporters there. By the way, a large proportion of the US population adhere to traditional values, and they are with us, we know this," he added in his assertive conversation at the Valdai gathering.
Putin, along the line argued that the support for multipolar order largely exists in the global south. Russia is not the enemy and has never had any evil intentions as regards the European countries and the United States. He appreciated Africa's struggle for independence and against colonialism. These absolutely unique relations were forged during the years when the Soviet Union and Russia supported African countries in their fight for freedom.
In this context and in relation to Africa, Natalia Zaiser, Founder of the African Business Initiative Union, apparently talked about the new historical stage, need to establish new or different institutions of international partnership.
Her series of questions to Putin: "Mr President, what is your vision of a new international partnership institution? Which basis of parities is Russia ready to offer at the international level? Which mechanisms, tools and personalities are needed to acquire new allies, partners and friends, not at a declarative level but at the level of unquestionable responsibility in terms of agreements? Do you think we should also change or build up other approaches within the future international partnership?"
Putin's answer was: "We must and we can focus on cooperation, primarily, with countries which have sovereignty in taking fundamental decisions. This is my first point. My second point is that we need to reach a consensus on each of these decisions. Third, we need to secure a balance of interests. As part of which institutions can we do this? Of course, these are primarily universal international organizations, and number one is with the United Nations."
Higher Education and Diplomacy: Essential Skills for Becoming a Diplomat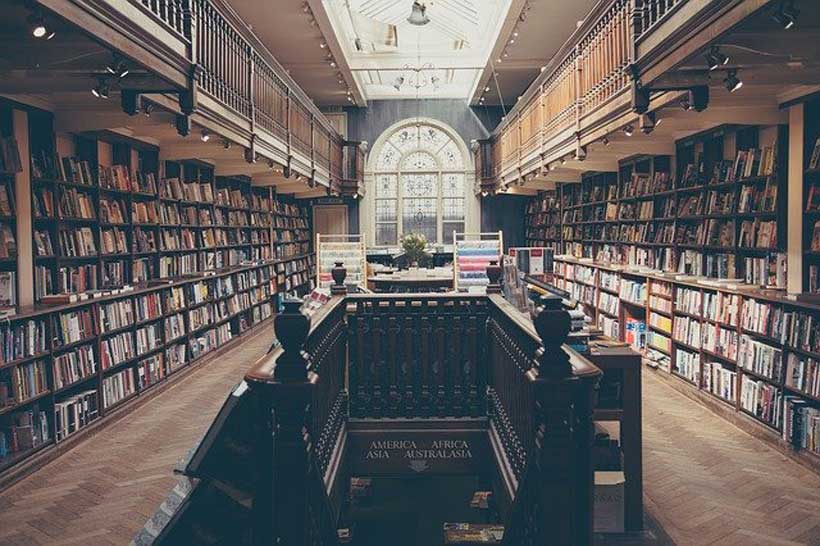 Do you want to become a diplomat? Are you interested in learning more about diplomacy? If yes, you should know that diplomatic skills play a key role in today's global society. Therefore, mastering these skills is crucial for students who aspire to pursue a career in international affairs or diplomacy.
A career in diplomacy requires specific knowledge and expertise beyond academic study. To achieve their goals. Young diplomats must master various aspects of communication and negotiation. With conflict management, crisis response, cultural awareness, and language proficiency.
"Diplomatic skills" encompass a wide range of abilities. From interpersonal relations to public speaking and effective leadership. These skills are essential in negotiating agreements between countries, improving trade relations, and resolving conflicts. Here are the crucial skills for becoming a diplomatic.
Education Requirements
Although there are no set educational prerequisites to enter the field of diplomacy. A degree in a relevant subject can help hone the abilities needed to succeed in the industry. Writing assignments are often very important for university students.
Most colleges require that students complete at least three academic papers per semester. And since these papers usually take several weeks to complete. You must learn to give yourself plenty of time to craft a high-quality piece. It would be best if you always doubled check the assignment requirements before starting to write your paper. Make sure you've covered every aspect of the assignment, use a Fixgerald plagiarism checker to ensure your papers are unique and meet the necessary requirements, and check your topic selection to referencing style. If you need help figuring out where to start, consider asking your professor for guidance.
Since diplomats might go in several different directions professionally. Knowledge in a wide range of disciplines is useful. All candidates, however, need to have a solid grasp of international relations and diplomacy. So many people choose to major in similar fields.
For example, a master's in global studies and international relations prepares students to understand the complex interplay of politics, law, economics, and security worldwide.
You can choose from four concentrations. Thid includes global health and development, conflict resolution, diplomacy, and international economics and consulting.
Some Degrees Give You An Upper Hand
U.S. diplomats have varied levels of education, from high school diplomas to doctorates.
In a great number of nations, including the USA and UK, among others. To enter the diplomatic service, one must first score well on a general aptitude test. Candidates for FSO positions should therefore brush up on their foundational skills such as algebra, reading comprehension, and reasoning in advance of taking these exams. The purpose of such tests is to gauge the applicant's general knowledge.
It is helpful but not required to have a background in history, politics, law, or human rights. Most embassies and consulates will tell you that learning about government and international politics is essential if you want to work in diplomacy as a career.
Learn More Languages
For the simple reason that the United States mandates pre-departure language training for all successful applicants. Being able to speak the language well is not a prerequisite for a diplomatic position. However, your application will stand out more if you have international experience and can speak two or more languages. It is more valuable than knowing Chinese, Arabic, Farsi, or Urdu to be able to speak and write your native language.
After a person has done well enough on the test to get in. Most embassies and consulates will perform exhaustive interviews and screenings to establish if a candidate is qualified for a foreign service position.
Be Prepared For The Challenges
The field of foreign service is a challenging one. The ability to keep in touch with loved ones is a challenge for FSOs. This is because officers frequently have to uproot their families in order to serve, and the job itself can be strenuous. However, this in no way diminishes the value of a career as an FSO. There are always a lot of prospective FSOs and experienced officers at an embassy or consulate, all of whom want to get posted somewhere exciting.
Rookies will generally be sent to the most dangerous places first. Since seniority is the most important factor in finding a new job. If you want to be a good FSO, you need to be able to adjust to change. They need to be self-aware enough to see when they need assistance, and determined enough to put in the work required to succeed.
Conclusion
Are you interested in studying to become a diplomat? There are plenty of opportunities, and you don't even need to go abroad to get them. The reality is diplomacy is both a science and an art. And because it involves negotiation skills, communication ability, and conflict resolution. It requires specific skills. To become a good diplomat, you need to develop these essential skills.
With the pandemic still hanging over our heads and a looming global recession, there's a simple question before us: Will the world move forward–or fall back?
If we want freedom to spread, open societies to grow, trade to increase, and economic growth to advance, we must all see these as interconnected. They transcend day-to-day politics and grow instead from older, deeper sources, particularly religion. Not the kind imposed from above, but the kind that grows through and across societies and cultures. For those who understand the value of that kind of faith, what has happened in Bali, Indonesia must be engaged.
There is a remarkable convergence of religious wisdom and perspective in Indonesia this week; all the world needs to pay attention, especially the parts that might have looked down on the so-called Global South. Recent weeks have seen contentious elections and surprising volatility even in the most stable countries. In Sweden, a nationalist party has surged to the forefront. In the United Kingdom, three Prime Ministers in a matter of months.
Beyond and behind these surprising headlines is a gathering global turbulence.
The institutions that inspired free trade, open borders and remarkable economic growth are deteriorating. We have several choices before us.
We can do nothing, but that would hardly provide us much hope for the future. We would only face greater headwinds and worse outcomes. We can replace those institutions, but there are few if any convincing or compelling ideas about what those substitutes would be. Or we can work to critically examine our institutions, see where their foundations are weakening, and seek out thoughtful ways to replenish and renew them.
In Bali, the R20 is launching to pursue that path of replenishment and renewal. Launching through and alongside the Group of 20 or G20, that body's Religion Forum ("R20" for short) will mobilize faith leaders to ensure that religion functions as a genuine and dynamic source of peace, progress and prosperity in the 21st century. Among the R20's goals is "infusing geopolitical and economic power structures with moral and spiritual values."
One of the world's senior Islamic scholars, Dr. Abdul Karim Al-Issa, Secretary-General of the Muslim World League, announced on day one of the R20: "Major global challenges today are not merely political or economic … They are moral. And navigating the world out of these crises requires moral leadership. This year, the world's religious leaders are for the first time part of the G20. It is time we acknowledge that religion must be part of the solution for global crises."
This is exactly what the G20 needs; even many of its most stable countries are stumbling. Like the United States, some lack shared unifying practices–a monarchy is one example–and so their polarization becomes ever more severe. Could thoughtful, compassionate, and genuine religious traditions, developed over generations to become meaningful pillars of diverse societies, be the answer?
As a member of the nobility of the Royal Sultanate of Sulu, a 600-year-old historical thalassocracy, I have dedicated many years working with traditional Islamic monarchies in Southeast Asia and have a unique viewpoint on why the R20 matters. Considering I was born in the Roman Catholic faith, this might be a rare perspective of course, since many in the West–the historic core of the developed world–know comparatively little about Islam or Southeast Asia.
Let alone Islam in Southeast Asia.
Which is why launching the R20 in Indonesia is massively meaningful. Not only is Indonesia the world's largest Muslim-majority country, but it is also of course a G20 economy, a secular democracy, and home to the Nahdlatul Ulama (NU), a unique organization that represents some 100 million moderate Muslims–a huge portion of Indonesia's population. Its General Chairman, Mr. Yahya Staquf, is a compelling Muslim thinker and scholar, who has challenged critical misinterpretations of Islam.
In my purview, the NU is a major reason why Indonesia has remained a secular democracy.
To begin this conference in such a dynamic society is incredibly heartening; not only does the Forum gain from the experience of one of the world's largest Muslim bodies, but that body (the NU) is also closely partnering with the previously mentioned Muslim World League, the world's largest Islamic non-governmental organization, to build the R20. A wise pairing: NU promotes a pluralistic approach to Islam, with roots in Southeast Asia going back many centuries. That makes the Muslim World League a natural partner and amplifier.
Behind its Secretary-General, Dr. Muhammad bin Abdul Karim Al-Issa, the Muslim World League has become a remarkable force for moderation, inter-faith and intra-faith dialogue, and global religious consciousness. The NU and the MWL reach huge numbers of Muslims, the world's fastest-growing faith community, much of which lives outside the G20. If the principles of an open world order are to survive and expand, they will need to find ways to engage audiences beyond their borders.
To convince them that their values and many of the original sources of the G20's dynamism are not at odds. That is something NU, the Muslim World League, and the R20 can well do.
To say nothing of their wider reach. In that spirit, in fact, the Muslim World League announced at the R20 "a new humanitarian fund for the victims of war everywhere." Not only is the fund not directed only to Muslims, but it also reaches beyond Muslim-majority countries more broadly. Dr. Al-Issa emphasized that Ukraine would be a primary area of the fund's focus. That is sure to encourage other faith leaders in attendance that the R20 is not just an exercise in lofty rhetoric, but active, on-the-ground engagement.
His Holiness Pope Francis has already addressed the R20; he is joined in his participation by other leaders of the Catholic Church, the world's largest single faith denomination, as well as senior representatives of the Protestant World Evangelical Alliance, representing 600 million believers in over 140 countries. That is not to mention clergy from Buddhist, Sikh, Jewish, as well as other Christian and Muslim traditions. In that spirit, the next G20 (and R20) will take place in India, followed by Brazil; the world's largest Hindu and Catholic countries, respectively.
India is a place where more conversations about religion, the state and freedom need to happen urgently. About 84% of the world's population say religion is important, if not very important to them—the future of the world's freedom and flourishing requires a thoughtful engagement with the thoughtfully religious. Without religious freedom, there cannot be economic freedom. Without economic freedom, we are unlikely to see meaningful, sustainable, long-term human flourishing. And in that aspect, Dr. Al-Issa is right, religion must be part of that process.