Can national parliaments make the EU more legitimate?
Europe's national parliaments are making the European Union an offer it really can't refuse: a package of democratic legitimacy and proactive partnerships that could address some of the political problems the EU is facing. Now it's up to the European Commission to accept the offer.
Let's imagine that Europe's national parliaments all had the right of initiative. Each member of a national parliament could go to his or her constituency and invite European citizens from anywhere to bring forward good ideas that could eventually – with local, regional, national and pan-European support – be turned into EU legislation. Right now, national parliaments can only obstruct European legislation by handing the Commission a "yellow card". But why not let the EU's national parliaments participate in the legislative process by issuing political opinions that EU institutions are obliged to take into account. Why not let national parliaments propose new initiatives like the Council and the European Parliament can already do today?

Critics might say that the right of initiative is the prerogative of the European Commission, and giving national parliaments this right would require treaty changes. But what I am arguing for is to allow a certain number of national parliaments to invite the European Commission to table legislative proposals that they deem necessary. I am not alone in this argument. In late June of last year, around 40 chambers of national parliaments met at the Conference of European Affairs Committees (COSAC) in Dublin and agreed to invite the Commission to consider any individual or collective legislative proposal requests from national parliaments. With a political commitment from the Commission, I expect we'd see several innovative and constructive proposals brought forward for the benefit of all.
The participants of COSAC also called on the Commission to give special consideration to opinions from national parliaments on specific proposals that have been issued by at least one third of national parliaments. In other words, we are not happy with the strictly negative role of delaying or obstructing draft laws using the "yellow card" procedure to guard the principles of subsidiarity and proportionality. Yes, these are important principles, but we want to play a more positive and proactive role to help strengthen democratic legitimacy and accountability in the EU.
All this talk of democratic legitimacy reflects the growing disillusionment with the EU to be found in many European countries. The latest Eurobarometer saw 72% of Spaniards no longer trusting the EU, and the Pew Research Center has found that 75% of Italians think European economic integration has been bad for their country, as do 77% of the French and 78% of the Greeks. Even though the unemployment rate in my own country, Denmark, is far less alarming than across southern Europe, support for the EU is at an all-time low, with 39% of Danish citizens wanting to leave the EU altogether.
As Europe struggles to recover from economic and financial crisis, the question of democratic legitimacy and accountability is becoming ever more relevant. New policies to deal with the effects of the crisis that consist of sometimes harsh but necessary medicines have consisted of bail-out packages with tough conditions, but how are those who have made these decisions to be held to account? The heavy-handed bail-out of Cyprus in March of last year is a clear illustration of the problem.
Commission President Barroso himself has stated that the crisis has made clear that economic governance and democratic accountability "need to move forward hand in hand, keeping pace with one another." Europe needs a democratic framework that matches the EU's increased economic governance powers. It is here the role of national parliaments is crucial.
Some might ask "is democratic legitimacy not secured by the European Parliament?" Although the EP has a very important role as co-legislator and parliamentary control body, national parliaments have a different role to play. National MPs are closest to citizens, know their concerns and can make people's voices heard at a European level through their own government or through inter-parliamentary co-operation. National parliaments play a special role both in bringing citizens' concerns to Europe and in bringing Europe closer to its citizens by explaining how EU institutions work and how the work of national governments is scrutinised in European decision-making. This means sharing responsibility for policy output, and this in turn is vital for increasing citizens' faith in European policy solutions. There has been too much scapegoating of the EU over the years, so member states should stop pointing the finger at the EU when they are themselves to blame. How else can we bring Europe closer to our citizens, and how better can we enhance our scrutiny procedures to ensure accountability and democratic control?
Democratic control within national governments is all the more important because the EU's crisis response has been driven by increased inter-governmentalism at the expense on the one hand of the community method and on the other of parliamentarism. The creation of the European Semester and the gradual move towards an integrated budgetary and economic framework is at the heart of national parliamentary democracy. The European Semester process, which to some extent "Europeanises" national economic policy processes and decisions, has changed the economic governance relationship between EU institutions and national parliaments.
New tools will be needed if national parliaments are to fulfil their role as democratic watchdogs. That is why we in the Danish Parliament recently introduced a "National Semester", as part of which the European Affairs Committee and the Budget Committee will debate with government ministers three important steps in the European Semester. These are the launch of the Commission's Annual Growth Survey, the government's submission of the National Reform Programme and Convergence Programme, and the Council deliberations on the Country Specific Recommendations. With this Danish example in mind, I would urge other national parliaments across the EU to consider similar arrangements. Enhancing national parliaments' roles and exchanging best practices among parliamentarians are important aspects of inter-parliamentary co-operation as there is no "one size fits all" that spans the 28 parliamentary cultures.
To hold governments accountable is just one side of the coin. The other is to maintain the political dialogue with the European Commission. The Commission has agreed in principle to last year's COSAC request to answer inquiries from national parliaments and to let Commissioners appear before national parliament committees. With this obstacle cleared, we should go ahead and invite them or high ranking EU civil servants to give a technical briefing on particular proposals and use the opportunity to bring forward our own viewpoints.
There has been too much scapegoating
of the EU over the years, so member states
should stop pointing the finger at the EU
when they are themselves to blame
Parliamentary scrutiny is relevant in a number of other ways. It is, for instance, foreseen that national parliaments will have a role in overseeing the work of Europol, and in an area far removed from that there is the agreement between the Council and the EP on the new banking supervision proposal that ensures a role for national parliaments as they will be able to invite a representative of national supervisory authorities to discuss the supervision of credit institutions.
On inter-parliamentary co-operation, there is still room for improvement. There are a number of "inter-parliamentary" bodies that bring together members of national parliaments and the EP, COSAC being the most important. There is also a conference on the CSDP and the fiscal stability treaty set up a conference in article 13 that will gather MPs and MEPs to scrutinise the operation of the treaty and discuss wider economic issues. There has been a lot of talk produced at these meetings, but turning that into useful input for European decision-making is now crucial. We must reduce these long and inefficient meetings with too many participants, redundant speeches, too little genuine political debate and few ground-breaking decisions. Instead, we have to be operational, innovative and solution-oriented. National parliaments could be organised into clusters of shared interests and common themes to ensure a more constructive impact on European decision-making.
It is of the utmost importance that national parliaments should be part of EU-level decision-making. This must be done at several levels and in different fora. Their role might evolve further with future treaty changes.. I call on the European Commission to include the national parliaments in any considerations on the future of Europe. Then we in turn will engage in debate with the European citizens. That's part of the offer we're making that must not be refused.
(First published by the Europe's World, article re-posted per author's permission.)
Hungary's Victor Orban uses soccer to project Greater Hungary and racial exclusivism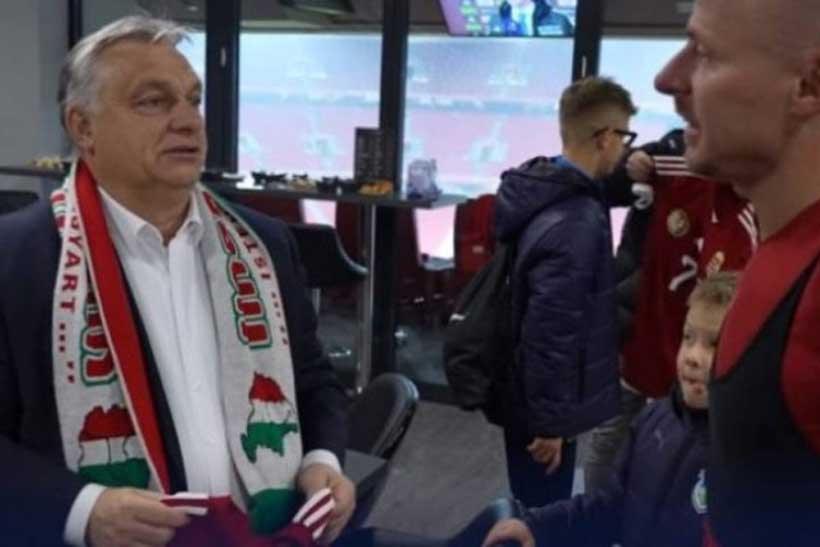 Hungary didn't qualify for the Qatar World Cup, but that hasn't stopped Prime Minister Victor Orban from exploiting the world's current focus on soccer to signal his Putinesque definition of central European borders as defined by civilization and ethnicity rather than internationally recognized frontiers.
Mr. Orban drew the ire of Ukraine and Romania for wearing to a local Hungarian soccer match a scarf depicting historical Hungary, which also includes chunks of Austria, Slovakia, Slovenia, Croatia, and Serbia.
It was the second time in a matter of months that Mr. Orban spelt out his irredentist concept of geography that makes him a member of a club of expansionist leaders that includes Russia's Vladimir Putin, China's Xi Jinping, Israel's Benyamin Netanyahu, and members of the Indian power elite, who define their countries' borders in civilisational rather than national terms.
Speaking in July to university summer camp students in Romania, which is home to 1.2 million ethnic Hungarians, Mr. Orban insisted that "Hungary has…national…and even European ambitions. This is why…the motherland must stand together, and Transylvania and the other areas in the Carpathian Basin inhabited by Hungarians must stand together."
Responding to Ukrainian and Romanian objections to his scarf, Mr. Orban insisted that "soccer is not politics. Do not read things into it that are not there. The Hungarian national team belongs to all Hungarians, wherever they live!"
Hungary has accused Ukraine of restricting the right of an estimated 150,000 ethnic Hungarians to use Hungarian in education because of a 2017 law that curbs the usage of minority languages in schools.
Slovak Prime Minister Eduard Heger presented Mr. Orban with a new scarf at a recent summit of Central European leaders in a twist of satire. "I noticed that Viktor Orban has an old scarf, so I gave him a new one today," Mr. Heger said on Facebook.
Mr. Orban's territorial ambitions may pose a lesser threat than his supremacist and racist attitudes.
Those attitudes constitute building blocks of a cvilisationalist world that he shares with Christian nationalists and Republicans in the United States, as well as a new Israeli coalition government that Mr. Netanyahu is forming. Mr. Putin has used similar arguments to justify his invasion of Ukraine.
In contrast to Mr. Putin and potentially Mr. Netanyahu, depending on how the Biden administration responds to his likely coalition, Mr. Orban is on a far tighter leash regarding territorial ambition as a member of NATO and the European Union.
As a result, far more insidious is what amounts to a mainstreaming of racism and supremacism by men like Mr. Orban, Mr. Netanyahu, and former US President Donald Trump, who consistently mainstream norms of decency and propriety by violating them with impunity.
Speaking a language shared by American Christian nationalists and Mr. Netanyahu's potential coalition partners, Mr. Orban rejected in his July speech a "mixed-race world" defined as a world "in which European peoples are mixed together with those arriving from outside Europe."
The prime minister asserted that mixed-race countries "are no longer nations: They are nothing more than conglomerations of peoples" and are no longer part of what Mr. Orban sees as "the Western world." The prime minister stopped short of identifying those countries, but the United States and Western European nations would fit the bill.
In a similar vein, Mr. Trump recently refused to apologise for having dinner with Ye, a rapper previously known as Kanye West, who threatened he would go "death on con 3 on Jewish people," and Nick Fuentes, a 24-year old pro-Russian trafficker in Holocaust denial and white supremacism.
Mr. Trump hosted the two men at Mar-a-Lago, his Florida resort, just after launching his 2024 presidential election campaign. Mr. Ye "was really nice to me," Mr. Trump said.
Candidates backed by Mr. Trump in last month's US midterm elections, including Hershel Walker, who is competing in next week's runoff in Georgia, have similarly felt comfortable associating themselves with Messrs. Ye and Fuentes.
Mr. Fuentes asserted days before the dinner that "Jews have too much power in our society. Christians should have all the power, everyone else very little," while Mr. Ye's manager, Milo Yannopoulos, announced that "we're done putting Jewish interests first."
Mr. Yonnopoulos added that "it's time we put Jesus Christ first again in this country. Nothing and no one is going to get in our way to make that happen."
Featured on notorious far-right radio talk show host Alex Jones' Infowars, Mr. Ye professed his admiration of Adolf Hitler. "I like Hitler," Mr. Ye said, listing the various reasons he admired the notorious Nazi leader.
Mr. Netanyahu's likely coalition partners seek to legislate discriminatory distinctions between adherents of different Jewish religious trends, hollow out Israeli democracy, introduce an apartheid-like system, disband the Palestinian Authority, expel Palestinians "disloyal to Israel" in what would amount to ethnic cleansing, deprive women of their rights, and re-introduce homophobia.
Avraham Burg, an Israeli author, politician, businessman, and scion of a powerful leader of a defunct once mainstream religious political party, warned in 2018 that Messrs. Orban, Trump, and Netanyahu "are the leaders of paranoia and phobia."
Mr. Burg cautioned that they represent "a global phenomenon that crosses all boundaries, ethnic, racial, or religious, gathering into a tribal ghetto that is smaller than the modern state, which is diverse and inclusive of all its citizens. Their fierce antagonism to the foundations of democracy and the attempt to do detriment to as many accomplishments and benefits of the open society as possible are evidence of inherent weaknesses and real existential fears."
Mr. Burg's dire vision is even more a reality today than when he spoke out four years ago.
Strong will to enhance bilateral relations between Serbia and Pakistan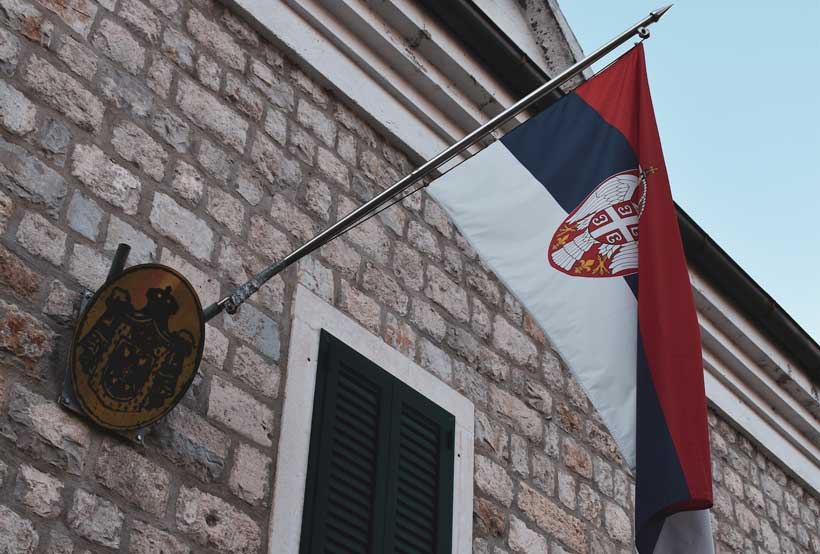 Although the Republic of Serbia and the Islamic Republic of Pakistan are two sovereigns, independent states, with different cultures, religions, languages, histories, and ethnicities. One is located in Europe and the other in Asia. Yet, there exist so many similarities and commonalities, which provide a strong basis and convergence of interests.
Both, Serbia and Pakistan, are developing countries and struggling to improve their national economies and the standard of life of respective nations. Both nations were victims of the Western world and sanctions. Ugly media has been projecting a distorted image of both countries. Hindrances created by Superpowers in the path of development are a common phenomenon in both cases.
People in both countries are hardworking, strong, resilient, and capable of surviving in harsh circumstances. Both have demonstrated in the past that they can resist pressures from any superpower. Both have learned the lessons from past bitter experiences and are determined not to repeat the same in the future.
In my recent visit to the Republic of Serbia, I noticed that there exists a fair awareness in Serbian regarding Pakistan. I came into a cross with the general public and common people and they know a lot about Pakistan. They have shown strong feelings for Pakistan. There exists immense goodwill for Pakistan among Serbian youth.
Both countries are in the process of industrialization and promoting trade. Currently, both countries are earning from the export of workforce and human resources. Serbian youth are working in Western Europe and sending back foreign exchange. And Pakistan workforce finds a convenient destination in the Middle East for earning more and sending back foreign exchange to Pakistan. But, both nations have the potential to earn through export and foreign trade.
Serbia is known as the gateway to Europe and Pakistan is the gateway to Oil-rich Middle East, South Asia, East Asia, Central Asia, and Eurasia. Both countries can utilize each other for re-export too.
Both countries are far away from each other but, a strong bond of friendship and mutual understanding is admirable. Based on the convergence of interests, we can cooperate with each other. Especially can help each other in their areas of weaknesses and benefit from each other's strengths.
Serbia has vast cultivatable land and is rich in water resources, very niche in the agriculture sector. Whereas its population is limited to only 7 million approximately. While Pakistan is 250 million population and a strong workforce in the agriculture sector. Both nations can positively collaborate and cooperate in the Agriculture sector.
The Republic of Serbia is in the process of Industrialization, especially in the automotive sector, whereas, Pakistan has a strong base for industrialization and is rich in the technical and skilled workforce. Pakistan has established a rich supply chain for industrialization and Serbia can benefit from Pakistan's strength.
Science, Technology, Research, Innovation, and Higher Education is the important area where both can benefit from collaboration and cooperation. Pakistan has world-ranked Universities, recognized globally with English as a medium of study, and can meet the demand of Serbian youth. Whereas Serbia has the edge in the IT sector, Pakistani youth can be beneficiaries of Serbian facilities.
However, to achieve the real benefits from each other's strengths, there is a need to do a lot of homework. There is a dire need to promote people-to-people contact and mutual visit at all levels. Scholars, intellectuals, academia, and media can play a vital role in bringing both nations closer.
Governments in both countries may take appropriate policy measures to strengthen the relations like relaxing visa regimes, removing tax barriers, and introducing attractive policies to each other's nationals in various fields of life.
To promote trade, Free Trade Agreement (FTA) can be signed among them and formulate a trade policy benefitting each other. Similarly, investment mechanisms need to be devised to attract investment from each other country.
Media has a long-lasting impact and collaboration between two nations in Media will greatly help to build a positive narrative of both countries and simultaneously need to counter negativism in the ugly media in some countries over-engaged in distorting our image.
There is a strong will to enhance our bilateral relationship between the two nations, and whenever there is a will, there is a way. I am optimistic that bilateral relations will grow exponentially in the days to come.
The Economist: "Europe looks like… a sucker"
Don't be fooled by the rush of good news from Europe in the past few weeks. A brutal economic squeeze will pose a test of Europe's resilience in 2023 and beyond, – predicts "The Economist".
There is a growing fear that the recasting of the global energy system, American economic populism and geopolitical rifts threaten the long-run competitiveness of the European Union and non-members, including Britain.
Energy prices are down from the summer and a run of good weather means that gas storage is nearly full. But the energy crisis still poses dangers.
Gas prices are six times higher than their long-run average. On November 22nd Russia threatened to throttle the last operational pipeline to Europe. Europe's gas storage will need to be refilled once again in 2023, this time without any piped Russian gas whatsoever.
The war is also creating financial vulnerabilities. Energy inflation is spilling over into the rest of Europe's economy, creating an acute dilemma for the European Central Bank. It needs to raise interest rates to control prices. But if it goes too far it could destabilize the Eurozone's weaker members, not least indebted Italy.
Too many of Europe's industrial firms, especially German ones, have relied on abundant energy inputs from Russia. The prospect of severed relations with Russia, structurally higher costs and a decoupling of the West and China has meant a reckoning in many boardrooms.
That fear has been amplified by America's economic nationalism which threatens to draw activity across the Atlantic in a whirlwind of subsidies and protectionism. President Joe Biden's 'Inflation Reduction Act' involves $400 bn of handouts for energy, manufacturing and transport and includes make-in-America provisions.
In many ways the scheme resembles the industrial policies that China has pursued for decades. As the other two pillars of the world economy become more interventionist and protectionist, Europe, with its quaint insistence on upholding World Trade Organization rules on free trade, looks like a sucker.
Many bosses warn that the combination of expensive energy and American subsidies leaves Europe at risk of mass deindustrialization.
Compared with its pre-COVID GDP trajectory, Europe has done worse than any other economic bloc. Of the world's 100 most valuable firms, only 14 are European.
America's financial and military support for Ukraine vastly exceeds Europe's, and America resents the EU's failure to pay for its own security.
America is irritated by Europe's economic torpor and its failure to defend itself; Europe is outraged by America's economic populism.
…High-level relationship – where will it all lead to?
International Affairs