The Caspian 5 and Arctic 5 – Critical Similarities
While the world's attention remains focused on Ukraine, Crimea is portrayed as its hotbed. No wonder as this peninsula is an absolutely pivotal portion of the Black Sea theatre for the very survival of the Black Sea fleet to both Russia and Ukraine.
In the larger context, it revels the old chapters of history books full of overt and covert struggles between Atlantic–Central Europe and Russophone Europe for influence and strategic depth extension over the playground called Eastern Europe.
However, there are two other vital theatres for these same protagonists, both remaining underreported and less elaborated.
Author brings an interesting account on Caspian and Artic, by contrasting and comparing them. He claims that both water plateaus are of utmost geopolitical as well as of geo-economic (biota, energy, transport) importance, and that Caspian and Arctic will considerably influence passions and imperatives of any future mega geopolitical strategies – far more than Black Sea could have ever had.
Between Inner Lake and Open Sea
As the rapid melting of the Polar caps has unexpectedly turned distanced and dim economic possibilities into viable geo-economic and geopolitical probabilities, so it was with the unexpected and fast meltdown of Russia's historic empire – the Soviet Union. Once considered as the Russian inner lake, the Caspian has presented itself as an open/high sea of opportunities literally overnight – not only for the (new, increased number of) riparian states, but also for the belt of (new and old) neighbouring, and other interested (overseas) states.
Interest of external players ranges from the symbolic or rather rhetorical, to the global geopolitical; from an antagonizing political conditionality and constrain to the pragmatic trade-off between (inflicting pain of) political influence and energy supply gain. Big consumers such as China, India or the European Union (EU) are additionally driven by its own energy imperative: to improve the energy security (including the reduction of external dependencies) as well as to diversify its supplies, modes and forms on a long run.
On a promise of allegedly vast oil and natural gas resources (most of which untapped), the Caspian is witnessing the "New Grand Game" – struggle for the domination and influence over the region and its resources as well as transportation routes. Notably, the Caspian is a large landlocked water plateau without any connection with the outer water systems. Moreover, 3 out of 5 riparian states are land-locking Caspian, but are themselves landlocked too. (Former Soviet republics of) Azerbaijan, Kazakhstan and Turkmenistan have no direct access to any international waters. That means that pipelines remain the only mode of transportation and delivery of carbonic fuels, thus creating yet another segment for competition, and source of regional tension as the 3 raparian states do depend on their neighbours for export routes.
Both the Artic and Caspian have numerous territorial disputes and are of absolute geopolitical importance for their respective littoral states, and well beyond

Finally, due to both the unsolved legal status of the Basin as well as the number of political and territorial disputes in Caucasus and on the Caspian, numerous new pipeline constructions and expansion projects have been proposed, but so far not operationalized. For the EU, the most important being the Nabucco pipeline, which, although not fully guaranteed, serves as the hope for reduced dependence on Russia.
The following lines will therefore consider the geopolitical, legal and economic (including the energy security for the final end–user, supplier and transiting countries) features of the Caspian theatre, complex interplays and possible future outlook.
To explain the long lasting Russian presence at Caspian and still prone interested in the region, two factors are at interplay: geopolitical and geo–economic.
Ever since Peter the Great, Russian geopolitical imperative is to extend the strategic depth. It naturally necessitated ensuring the security for its southwest and southern flanks of the Empire. Such a security imperative brought about bitter struggles for Russia over the domination of huge theatre: Eastern and Central Balkans, Black Sea, Caucasus and Caspian basin. Russia was there contested by the Habsburg empire, by the Ottomans, Iran (and after collapse of the Ottomans by the Britons) all throughout the pre-modern and modern times.
Just a quick glance on the map of western and southwest Russia will be self-explanatory showing the geostrategic imperative; low laying areas of Russia were unprotectable without dominating the mountain chains at Caucasus, Carpathian – Black Sea – Caucasus – Caspian – Kopet Dag. Historically, the main fight of Russia was with the Ottomans over this line. When the Ottomans were eliminated from the historic scene, it was Britain on the Indian subcontinent and in Iran as a main contester – the fact that eventually led to effective splitting the basin into two spheres of influence – British and Russian.
The Caspian water plateau – a unique basin
The Caspian (Azerbaijani: Xəzər dənizi, Persian: دریای خزر or دریای مازندران, Russian: Каспийское море, Kazakh: Каспий теңізі, Turkmen: Hazar deňzi) is the world's largest enclosed or landlocked body of (salty) water – approximately of the size of Germany and the Netherlands combined. Geographical literature refers to this water plateau as the sea, or world's largest lake that covers an area of 386,400 km² (a total length of 1,200 km from north to south, and a width ranging from a minimum of 196 km to a maximum of 435 km), with the mean depth of about 170 meters (maximum southern depth is at 1025 m). At present, the Caspian water line is some 28 meters below sea level (median measure of the first decade of 21st century) . The total Caspian coastline measures to nearly 7,000 km, being shared by five riparian (or littoral) states.
The very legal status of this unique body of water is still unsolved: Sea or lake? As international law defers lakes from seas, the Caspian should be referred as the water plateau or the Caspian basin. Interestingly enough, the Caspian is indeed both sea and lake: northern portions of the Caspian display characteristics of a freshwater lake (e.g. due to influx of the largest European river – Volga, river Ural and other relatively smaller river systems from Russia's north), and in the southern portions where waters are considerably deeper but without major river inflows, salinity of waters is evident and the Caspian appears as a sea. (Median salinity of the Caspian is approximately 1/3 relative to the oceanic waters average).
The geomorphology of the Caspian is unique and many authors have referred to the formation similarities of the Black Sea–Caspian–Aral and their interconnectivity back to Pleistocene. Most probably, some 5,5 million years ago two factors landlocked the Caspian: the tectonic uplift of the basin and the dramatic fall of the earth's oceanic levels which literally trapped the Caspian to the present shores. Due to its unique formation and present water composition variations, the Caspian hosts rare biodiversity and many endemic species of flora and fauna (presently, threatened by rising exploration and exploitation of vast oil and gas reserves).
The Inner Circle – Similarities
The so-called "Inner Circle" of the Caspian Basin consists of the five littoral (riparian) states, namely Russia, Iran, Azerbaijan, Kazakhstan, and Turkmenistan, sharing the common coastline.
As much as the geographically distant as well as different by their distinctive geomorphology and hydrology, the Arctic and Caspian – when contrasted and compared – however resemble several critical similarities.
Both theaters are grand bodies of water surrounded by 5 riparian/littoral states. (Meaning both are water surrounded by landmass, while Antarctica represents landmass surrounded by water.) Both of them are of huge and largely unexplored natural resources and marine biota. Both the Artic and Caspian have numerous territorial disputes and are of absolute geopolitical importance for their respective littoral states, and well beyond. Finally, both theaters are also of unsolved legal status – drifting between an external quest for creation of special international regime and the existing Law of Sea Convention system (UNCLOS).
Ergo, in both theaters, the dynamic of the littoral states displays the following:
1. Dismissive: Erode the efforts of international community/external interested parties for creation of the Antarctica-like treaty (by keeping the UNCLOS referential);
2. Assertive: Maximize the shares of the spoils of partition – extend the EEZ and continental shelf as to divide most if not the entire body of water only among the Five;
3. Reconciliatory: Prevent any direct confrontation among the riparian states over the spoils – resolve the claims without arbitration of the III parties. (preferably CLCS).
One of the most important differentiating elements of the two theatres is the composition of littoral states. The constellation of the Arctic Five, we can consider as being symmetric – each of the Five has an open sea access (as the Arctic itself has wide connection with the oceanic systems of Atlantic and Pacific). On contrary, the Caspian Five are of asymmetric constellation. The Caspian Five could be roughly divided on the old/traditional two (Russia and Iran), and the three newcomers (Azerbaijan, Kazakhstan and Turkmenistan). This division corresponds also with the following characteristic: only Iran and Russia have an open sea access, other three countries are landlocked – as the Caspian itself is a landlocked body of water.
Like no other country, the Persian proper is uniquely situated by connecting the Euro-Med/MENA with Central and South, well to the East Asia landmass. Additionally, it solely bridges the two key Euro-Asian energy plateaus: the Gulf and Caspian. This gives Iran an absolutely pivotal geopolitical and geo-economic posture over the larger region – an opportunity but also an exposure! No wonder that Teheran needs Moscow for its own regime survival, as the impressive US physical presence in the Gulf represents a double threat to Iran – geopolitically and geo-economically.
[1] The Caspian basin records gradual and cyclical water level variations that are basically synchronized with the volume discharge of the Volga river system and co-related to the complex North Atlantic oscillations (amount of North Atlantic depressions that reaches the Eurasian land mass interior).
The role of social media in authoritarian leaders' nation branding and public diplomacy strategies
How can Erdogan's Facebook posts of him holding a baby or shaking hands enhance Turkey diplomatic relations? Why Chechnya strongman Ramzan Kadyrov constantly share photos on Instagram while cuddling animals or working out? Scholarly literature has thoroughly addressed the democratic potential of digital diplomacy as a tool both for citizens to streamline social protest and for national diplomatic services to mediate and multiply the messages to reach the wider masses. Nonetheless, a vacuum still exists on the examination of how digital diplomacy – as Aronczyk suggests – can provide authoritarian leaders with a new tool for engaging foreign public in  a "communication strategy […that] allows governments to better manage and control the image they project to the world."('Nation branding')
We will see – complementing the debate on how social media may serve as a tool of autocratic stability- how digital diplomacy may be an important tool in furthering a nation's foreign policy"especially for non-democratic regimes by enabling direct interaction and engagement with foreign publics.
As Hanson argued, the technologic changes involving public diplomacy gave politicians and national diplomatic services (NDS) "the opportunity to influence and speak directly and more frequently to large audiences".Nevertheless, such ability, alongside the capability to segment audiences may be a double-edged sword since it could boost 'Digital Bonapartism'– a populist rhetoric aimed at marginalizing the opposition and manipulate public opinion in a subtler manner – of authoritarian leaders.Hence, resorting also to empirical data provided by social media analytics, we will provide a snapshot of authoritarian governments' engagement and assertiveness in digital diplomacy.
Finally, it is worth recalling that the size and emotional preference of international online public determines to a good share the digital diplomatic strategies of non-democratic regimes.
Digital Diplomacy and Nation Branding
As Hocking and Melissen emphasized in their seminal work, "the propensity towards 'hype' in responding to technological change" alongside the tendency to resort to vague and amorphous conceptualizations provides little help in analysing 'diplomacy in the digital age'.
Accordingly, to shed light on the concept,we will define 'digital diplomacy' as "solving foreign policy problems using the internet", id est, as "conventional diplomacy through a different medium".On the one hand, some critics held that 'digital diplomacy' is not diplomacy but 'listening and dissemination'.Digital diplomacy is indeed a pivotal element of public diplomacy and traditional diplomacy latusensu, sharing with the latter mechanisms, networks and, most importantly, the task of promoting the States' interests at the international level.
Firstly, the growing usage of social media is instrumental for countries to achieve foreign policy goals while proactively managing their image and reputation abroad. Furthermore – enlarging Szondi's analysis of the relationship between public diplomacy and nation branding – we emphasize how digital diplomacy may also prove a useful tool in nation-branding without necessarily accounting for the full range of State's activities to further its image abroad. Nation branding activities through social media involve an effort to develop and spread "a national discourse for global context".Therefore, digital diplomacy may be deeply interweaved with 'public diplomacy': social media may be serve as the medium to convey messages to international audience, enhance a country's international image in a broader public diplomacy discourse.In fact, as Fouts argued, "for social media, virtual world and physical interactions […] are part of a broader tapestry of interactions that a country should employ to manage its brand".
Despite the capability of social media to disrupt the top-down political communication and their potential in harnessing countries' exposure to nation brand-damaging event,their use in diplomacy could bolster the legitimacy of authoritarian regime by framing the discourse and winning credibility among foreign public.
Authoritarian digital narratives: Liars and Outliers?
Unlike the Juan Linz's authoritarianism Idealtypus, modern 'competitive authoritarian regimes' resort to more subtle mechanisms of repression than their counterparts in authoritarian regimes: the engagement of foreign public through social media fits in a broader strategy aimed at winning credibility on the international stage, mainstreaming 'digital bonapartism'.
Therefore, framing the foreign policy discourse may help authoritarian regimes' credibility and boost relationships with third countries in the long run.Whereas several studies have underscored that leaders in democratic countries are more likely to adopt social media, nonetheless no further research has been carried out on the features of autocrats' use of social media to attain foreign policy purposes.
Moreover,the increasing involvement of Head of States' in digital diplomacy further shrinks the role of foreign ministries as gatekeepers for other government actors.
This phenomenon is particularly evident when contrasting the digital audiences of the most followed authoritarian leaders with that of the respective MFAs. (Ministry of Foreign Affairs)While MFAs are more prolific in delivering messages, their effectiveness in achieving visibility is limited. The claim that the "stimulus to centralization in foreign policy making […] is not evident in the case of digitization" may be revaluated when tackling authoritarian regimes.  In this form of government strong leaders may rely on their pivotal position to convey narratives aimed at offering the international public partisan explanation of complex events.
Twitter, thanks to its brevity and its intuitive interface quickly imposed has the most widely communication tool for diplomacy, allowing world leaders to broadcast short, poignant messages to millions of followers.These inherent features of social medias give leaders an edge: being the digital realm an 'emotional space', the rising prominence of emotional expression may clash with the diplomatic tradition with an international public increasing demand for emotional and visual connections.
Furthermore, as clearly shown in Table 1, the 'digital audience' of most-followed authoritarian leaders in every region is mainly located abroad, thus increasingly the value of Twitter as a tool for convey foreign policy messages and signals.
The data gathered clearly display a massive divide in terms of the number of followers among leaders –communicating through personal accounts – and their respective MFAs.
Furthermore, through social platforms leaders may tailor messages matching contrasting narratives to target different foreign constituencies: the sheer size of messages delivered by MFA accounts -acting as simple sounding boards –  may be instrumental in amplifying the leaders' messages spreading the 'official' narrative set up by the Head of State/Government. Faced with the need for addressing different audiences at different levels, authoritarian leaders are enhancing their effectiveness in delivering through different social platform, resulting more effective where the message is framed in an epigrammatic or visual manner (Twitter and Instagram, respectively) than the more 'discursive' Facebook posts.
Conclusion: Emotional Digital Diplomacy?
Digital modes of communication provide a new dimension and challenge to 'framing' issues". As Manor emphasizes, narratives may be particularly important in digital diplomacy since they offer a clear explanation of complex events.
We argued that the very issue of authoritarian leaders' engagement in social media concerns digital diplomacy's values as a powerful tool to expand soft power reach in public diplomacy".
Moreover, digital diplomacy offer a whole new device to convey narratives. The centralization trend allows leaders to play a crucial role in nation branding, in which the authoritarian structure enabling– as Surowiec has illustrated in his case-study – a "commitment to unification and synergy of collective identity projection [that] is hardly viable in any democratic political field".
Finally, the narrative storytelling framework of social media – characterised by 'the predominance of emotional content' – enables non-democratic leaders to resort to a full range of emotional solutions offered, exploiting the tailoring and timing of the communication.
In a radical overturn of social media promise of a more enlightened politics, as accurate information and effortless communication,digital tools represent nowadays a powerful device for spreading biased narratives and influencing the foreign public appealing to the emotional sphere. Therefore, digitally-empowered autocrats are increasingly carving themselves a niche in the 'attention economy' of international arena imitating and learning from digital diplomacy strategies of their democratic peers.
How national diplomatic missions are adapting to a fast-changing environment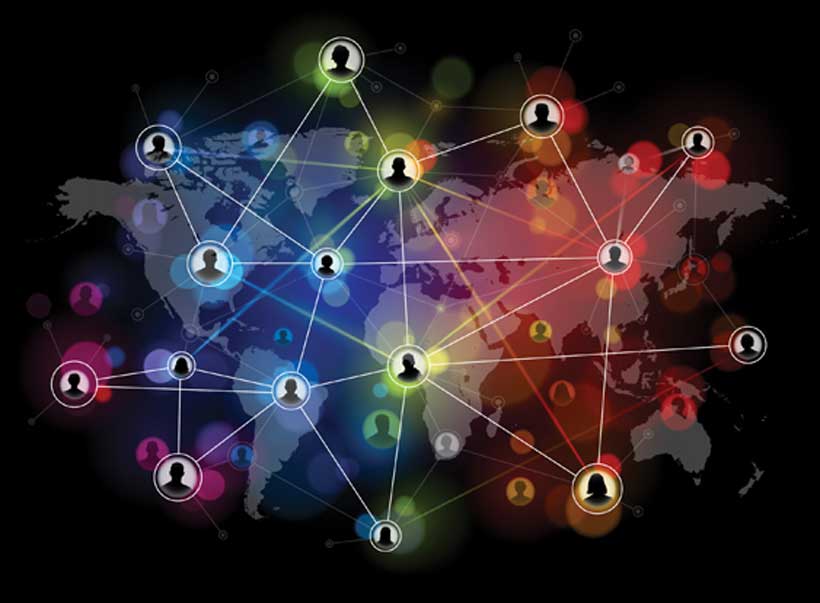 Diplomacy at a crossroads
The impact of technology in diplomacy cannot be overstated. If "twenty years ago, telegrams from embassies would arrive in paper form", in the past years an avalanche of technological breakthroughs forced diplomatic representations to adapt. Embassies are increasingly making use of social media platforms such as Facebook and Twitter, even if that embrace is still made with reluctance by practitioners. Moreover, the phenomenon of big data suggests that the role of diplomatic missions as 'gatherers' of information will be enhanced, provided national diplomatic systems make good use of the ever increasing amount of data available.
Even if it is still looked with suspicion by diplomats, the role of digital diplomacy paves the way for another important shift in diplomacy, which is the rise of non-state actors that "present a formidable challenge to state primacy in the diplomatic world". These new digital platforms give non-state actors a much easier way to reach and influence bothlocal and global audiences. Indeed, as Shaun Riordan puts it, "the sheer range of new actors – governmental and non-governmental – in international relations is truly staggering, as is their exponential growth".
All this comes at a time when domestic circumstances are also undergoing deep change. MFAs are increasinglypressuredto cut expenditure as many countries, particularly across Europe, seek to balance their public budgets. This has led to a rationalisation of costs where possible, often with allied countries deciding to pool their resources together. This has in turn set the scene for the rise of commercial diplomacy. Increasingly "governments encourage home firms to trade, as well as seeking to make their countries an attractive destination for foreign direct investment (FDI), research and development (R&D) and knowledge".
One example that seems to have attempted to meet all these new challenges was the period that Tom Fletcher spent as British Ambassador to Lebanon. The Ambassador chose to adopt a direct and informal communication style to reach out to his host country that included tweeting and blogging frequently. During his tenure, Mr Fletcher actively promoted trade between the United Kingdom and Lebanon by sponsoring several trade fairs and showcases of British products, while facilitating defence trade deals between the UK and Lebanon.
The impact seems to be have been highly positive. UK-Lebanon business doubled in the space of three years and the "Lebanese Armed Forces are now using British-supplied vehicles and a string of British-built watchtowers". The period of Mr Fletcher as UK Ambassador seems to suggest a new way of diplomacy-making, with added roles for the Ambassador: perhaps more informal in style, but undoubtedly with greater public exposure and a vocal promoter of the country on cultural and commercial terms.
"The news of my death have been greatly exaggerated": Diplomacy lives on
Despite all the changes and the lively discussion around the changes-in-waiting in the diplomatic world, it is worth pondering whether the excitement over the future of diplomatic missions is not without some hyperbole. After all, many of the novelties discussed are but means to the primary goals diplomatic missions have since time immemorial served: the advancement of a country's interests and the protection of its citizens abroad.
Moreover, as 'digital' as diplomatic representations may eventually become, the role of the embassy as a building is and will remain a potentially key instrument of a country's foreign policy. Here, the exile of Julius Assange in the Ecuadorian Embassy in London since 2012 provides a clear – if unlikely – example. After being accused of crimes of sexual nature in Sweden and declaring himself a political prisoner, Mr Assange was granted asylum by Ecuador. As at the time he was in London, he took refuge in the Ecuadorian Embassy in London, which he has not left since. Even if this is an admittedly unusual example, it nonetheless shows that embassies remain irreplaceable; indeed, diplomacy can never be fully uploaded onto a 'cloud'. When Tom Fletcher writes that the model diplomat in 2025 will not "see the embassy as a building, but as an idea", that idea cannot in any case be disassociated from the building itself.
Conclusion
Embassies will remain essential assets of a country's national diplomatic system. They retain replaceable function in terms of a country's power projection worldwide and in protecting its citizens abroad in emergency situations.
However, the tectonic shifts we are witnessing will force the structure of embassies to change radically. There is a multiplication of available information due to issues such as big data and the emergence of new digital platforms and social media networks. Thus, embassies are likely to be, in the words of Tom Fletcher, "managers" instead of "creators" of information when communicating with their national Foreign Offices.
Naturally, this is not a model that will necessarily fit the realities of all states in the world. First of all, there is a high degree of agency in the diplomacy envisioned by Mr Fletcher. Not all diplomats are or will ever be "authentic, flexible, connected and influential". Moreover, the economic, social and cultural particularities of each country will always define the priorities it sets out for its diplomatic representations to achieve. It thus follows that national diplomatic systems were always highly asymmetric among each other and will undoubtedly remain so – in number, size and scope. For instance, the United Kingdom has 226 diplomatic missions abroad; Estonia, at 45, has far less. Nevertheless, both countries have issues they will want their diplomatic missions to tackle, and both have political, economic and cultural agendas they will seek to project abroad. Those topics will often interact: Portugal's economy diplomacy agency AICEP's work in projecting the country as being at the forefront of digital innovation was certainly a key factor in convincing Egypt to buy Portugal's public administration innovation technologies. In this kind of synergies lies the key to overcoming the challenges diplomatic representation will face in the future.
Kofi Annan: A Humane Diplomat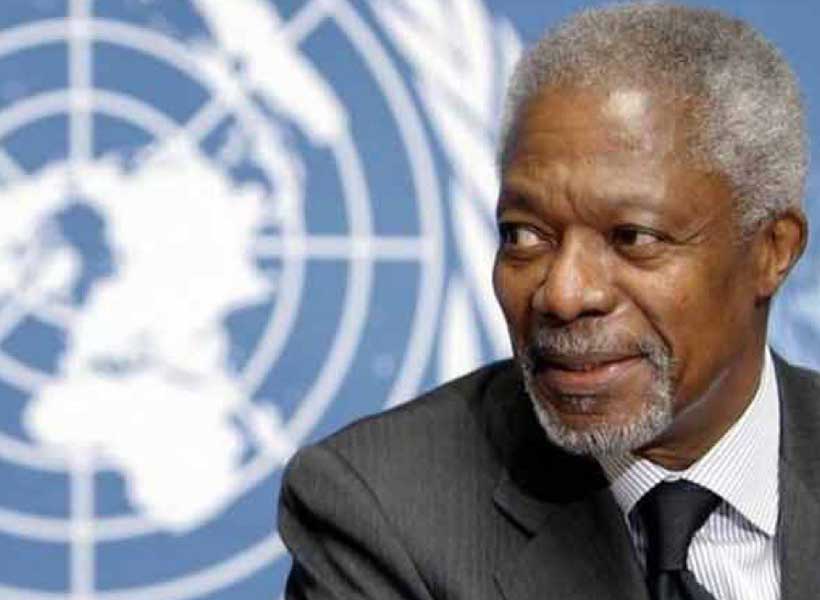 I was deeply shocked whenever I heard that Kofi Annan is no more. A noble peace laureate, a visionary leader, an intellectual and scholar, a 'global statesman'who led the United Nations two times as Secretary General will never be forgotten by the world. Especially, I cannot forget him. When I taught the United Nations to my students, his works always motivated me. I was a great fan of him. I regularly followed his write-ups, published in LinkedIn. I deeply admired his thoughts for the voiceless, marginalized people in theworld. Today, tens of thousands voiceless, powerless people in the world lost their ambassador.Its an irreparable loss to the world, particularly to the poor.In fact, there are very few people in the world, who talks, thinks about the poor. Annan is well known as a UN Secretary-General. I will not focus his works as Secretary General. RatherI intend to remember him through his writingsand speeches delivered around the world for a better, peaceful world.
Towards A Fairer, Peaceful World
If one goes through the writings of Kofi Annan, he always wrote and spoke for a fairer, for a more peaceful world. According to him, there are three pillars of a fairer, more peaceful world, i.e. sustainable development, peace and human rights. He contends that 'these pillars are interconnected and interdependent, for there can be no long-term security without development, and there can be no long-term development without security. And no society can long remain prosperous without the rule of law and respect for human rights' (Annan, May 13, 2015).He believed that if everyone comes forward in one way or another, then this fairer and peaceful world is possible to establish for everyone. In this regard, in a speech at Columbia University in 2015, Annan urged that 'I encourage each and every one of you, in your own way, to join our struggle for a fairer and more peaceful world'.He believed in cooperation rather than competition, believed in engagement rather than separation. He writes that 'My long experience has taught me that, whatever our background, what unites us is far greater than what divides us'.
Writings for the Poor, Voiceless People& Their Everyday Challenges
The last article that Annan published in LinkedIn was about Snakebiteon June 28, 2018. Annan urged that snakebites need to be addressed seriously by the world community as a public health crisis which is highly neglected in the world arena. He mentioned that it is poor people who become affected by snakebites and thus it is still neglected by the world community. But in terms of significance, in the piece, he mentions that 'snakebite kills between 81,000 and 138,000 people globally every year, with many more suffering lasting mental and physical impairments. By comparison, the mosquito-borne Dengue fever claims roughly 20,000 lives annually worldwide. Despite its huge impact, snakebite is the biggest public health crisis you have likely never heard of. To date, it has been largely overlooked'. He concludes his piece by urging that 'By working together to tackle snakebite, we can save the lives of tens of thousands of our fellow human beings in some of the poorest and most marginalised parts of our world'.
He strongly raised his voice against the genocide of Rohingyas. Notably, if the Myanmar government would follow the suggestions given by the Kofi Annan commission led by him, then, the world would not witness today's Rohingya genocide. To resolve the global refugee crisis, Annan questioned that why are only poor countries taking refugees? Why not the developed one? He identifies that 'Yet the sad truth is that for many, especially in the prosperous Global North, refugees have slipped from the minds of citizens. When they do appear, it's often because of irresponsible political rhetoric designed to stoke fears rather than foster genuine debate. Quasi-populist politicians have all too often exploited these fears — when what is needed is responsible leadership shaped by facts, principles and values' (Annan, June 27, 2017).
In a speech given on 25 June 2018 at the World Meteorological Organisation in Geneva, Switzerland, Annan talks about the water challenge that the world faces and its solutions. Annan points out that 'Water scarcity currently affects more than 40% of the global population, and this figure is projected to rise. Millions of people, most of them children, die every year from diseases linked to poor hygiene and unsafe water. Climate change is adding to these pressures: in water-scarce regions, the increasing and competing demands for water are leading to instability, forced migration and conflict'. Against this backdrop, he urges the worldto take effective actions immediately. In the speech, he emphasizes that 'Water is critical for human health, food security, the environment, stability and prosperity; we therefore have to put water at the core of all of our peace and development efforts' (Annan, June 25, 2018).
Dreaming for poverty, hunger and malnutrition free world
Kofi Annan dreamed for a hunger-free world. Notably, he significantly contributed to the UN Millennium Development Goals, consisting of eight ambitious goals. He writes that '[t]he first goal — to cut extreme poverty and hunger in half by 2015 — was especially important to me, because it was crucial to achieving all the others. Talk led to action, and action to results. Between 2000 and 2015, nearly every African country improved childhood nutrition, especially in reducing stunted growth caused by malnutrition' (Annan, March 20, 2018).
Annan links stability and peace with food security. He writes that 'we need to recognise that stability and peace are necessary conditions for agricultural development, food security and the long-term sustainability of food systems.In parts of the Sahel and the Horn of Africa, millions of people are at risk of starvation due to violent conflict, radical extremism and insecurity' (Annan, April 20, 2018). Thus, he reiterates on peace and stability in the world to achieve sustainable food security for all.In addition, Annan focuses on the nutritional aspects of food security which is very often overlooked by the policy world. According to him, 'Nutrition is one of the best drivers of development: it sparks a virtuous cycle of socio-economic improvements, such as increasing access to education and employment. Eradicating malnutrition is crucial to delivering on the Sustainable Development Goals' promise of "leaving no one behind" (Annan, March 20, 2018).
On January 29, 2018 he published an article on malnutrition in Africa in LinkedIn, titled 'Five Steps to End Malnutrition in Africa'.These steps are: 'both the public and private sector need to champion nutrition and mobilise more financial commitments on nutrition to deliver socio-economic and health returns; governments have to adopt a nutrition-sensitive lens to new policies; need to create new partnerships and promote solutions that come from all sectors – governments, the private sector, and civil society; need to make sure that we put in place a nutrition accountability mechanism; and finally a focus on data is critical to helping countries reduce malnutrition. Timely, relevant, and reliable data are essential to defining problems, diagnosing root causes, and making informed policy decisions' (Annan, January 29, 2018).In fact, he is quite optimistic to end malnutrition if 'sustained and bold leadership from every sector can be ensured'.
Annan emphasized the transformation of our food systems through delivering healthy diets in all communities and countries across the world (November 6, 2017). He warns to the world that 'Famines are the most visible signs of today's global nutrition emergency, but child stunting is an even bigger – and hidden – crisis that will stunt entire societies in the long term if not addressed' (November 6, 2017).
Creating positive changes in the world
Kofi Annan believed that it is possible to bring positive changes in the world though there are complex challenges like climate change, growing inequalities. For a positive change in the world, he makes three recommendations, i.e. to make sure that business does not forget the poorest; to build alliances and partnerships to increase equitable growth and opportunity for all; businesses need to ensure the decisions they make will deliver sustainable and ethical development (Annan, November 10, 2017). In this context, Annan writes: 'There are many challenges to overcome, but I am confident that through leadership, partnership, and vision, positive change is possible. So let us all start living up to this responsibility today and lay the foundation for a brighter tomorrow' (Annan, November 10, 2017).
Finally, it can be said that from politicians to practitioners, teachers to students, writers to journalists, businessman to general masses, all need to study Kofi Annan and his philosophy to make a fairer and a more peaceful world.In fact, a humane world is a crying need which needs to be realized by all stakeholders and materialized. And for the materialization, leadership crisis needs to be addressed as Annan has argued 'the world has a leadership crisis, not a knowledge crisis'. There is in fact, enough food for thought for the world.