Will Israel be dragged into the Syrian conflict?
Prime Minister Benjamin Netanyahu's visit this week to an IDF field hospital where wounded Syrians are receiving treatment served to showcase the Israeli humanitarian effort to respond to the crisis facing Syrian civilians caught up in the ongoing conflict. Recent reports suggest that the Israeli focus on events in southern Syria goes beyond purely humanitarian concerns.
Increasing attention is being paid by Israeli planners to the buildup of extreme Sunni Islamist forces close to the border with the Golan Heights. There are indications that Israel has already begun to implement a strategy intended to keep the jihadis from the border.
According to a report by prominent Israeli Middle East analyst Ehud Ya'ari published recently at the Washington Institute for Near East Policy, Israel is currently moving toward 'assuming a modest role in the Syrian civil war.'
Ya'ari notes that the extent of Israel's humanitarian operation inside Syria suggests that 'a system of communications and frequent contacts have been established with the local rebel militias.'
The Israeli analyst reports that the background to such increased engagement is the loss by the Assad regime of control of most of the border area between southern Syria and the Golan Heights. Israeli contacts with the rebel militias in this area would serve to facilitate the latter acting as a de facto buffer against the jihadis.
This largely off-the-radar activity in the south forms part of a broader Israeli concern at the increasingly prominent role played by jihadi and Sunni Islamist elements in the Syrian rebellion.
An un-named senior IDF officer quoted in a recent article in Defense News noted that 'Today, rebels control most of the area of the south Golan Heights…Among rebel forces, the moderates are increasingly exhausted while the radicals have become strengthened.'
He added that 'For the moment, they are not fighting us, but we know their ideology. … It could be that, in the coming months, we could find ourselves dragged into confrontation with them."
IDF Military Intelligence head Aviv Kochavi, meanwhile, in an address at the Institute for National Security Studies in Tel Aviv on January 29 estimated that around 30,000 jihadi fighters were active in Syria. Ya'ari, meanwhile, estimated the strength of Jabhat al Nusra and ISIS (Islamic State in Iraq and Syria) as around 40,000 fighters.
These numbers are of particular interest in that they are considerably in excess of the estimates made by most analysts of Syria concerning the numbers of extreme jihadis present on the Syrian battlefield. While accurate estimates of combatant forces on the Syrian rebel side are notoriously hard to come by, the more usual estimate of the combined strength of al-Qaeda linked forces in Syria would be between 15-20,000.
This suggests that Israeli estimates may take a somewhat broader definition of what constitutes extreme salafi and al-Qaeda linked groups than those made by western analysts.
A third openly salafi force plays a prominent role mainly in northern Syria. This is the Ahrar al-Sham group, thought to number around 20,000 fighters. This group has no known links with the central leadership of al-Qaeda. Yet it adheres to an extreme salafi ideology. One of its leading members, Abu Khaled al-Suri, recently described himself as a member of al-Qaeda.
If it is indeed the case that Israeli analysts would include Ahrar al Sham and groups of this type under the rubric of potentially dangerous Sunni jihadi forces (and there are good reasons to do so), then this has interesting implications.
Ahrar al-Sham is a component part of the Islamic Front, which is the largest single rebel formation, numbering over 60,000 fighters, and which is the beneficiary of extensive aid from Qatar and Saudi Arabia. So if Jerusalem regards this force as on a par with more obviously al-Qaeda aligned groups, this is a significant point of contention between the two main anti-Iran countries in the region – Israel and Saudi Arabia.
Israel's concerns regarding the Sunni jihadis are certainly not limited to the border area. The al-Qaeda linked cell whose capture was announced on January 22nd was apprehended while preparing to enter northern Syria via Turkey for training purposes.
It has also not escaped Israel's attention that a de facto sovereign jihadi -controlled zone now exists in eastern Syria's Raqqa province, stretching into western Anbar province in Iraq.
Such an enclave has never existed in the Levant before. The jihadis are busy fighting Assad and his Iranian backers now. But they are open in their desire to engage also against Israel.
While close attention should be paid to Israel's concerns re the Sunni jihadis and the consequent relationship with the rebels in the south, there are also factors likely to militate against any broader Israeli intervention into the Syrian war.
Firstly, the Iran-led regional bloc remains by far the most potent and dangerous alliance challenging Israel at the present time. As Kohavi said in his address: 'The new phenomenon of Global Jihad at our borders is disturbing, but we shouldn't be confused. Our mortal enemy remains the ever-strengthening axis of evil formed by Hezbollah, Syria and the Iranian regime.'
This point, and the Iranian responsibility for events in Syria was underlined by Netanyahu in his remarks made at the field hospital. The Iran-led bloc includes paramilitary clients but is led by a powerful state with nuclear ambitions. There is no parallel structure to this on the Sunni jihadi side.
Secondly, unseen but unmistakable, the trauma of Israel's long involvement in Lebanon remains written into the DNA of Israeli commanders and planners and of the Israeli system as a whole. There is a very deep aversion to anything that might look like interference in the internal processes of neighboring states – particularly where this could involve Israeli boots on the ground and hence loss of Israeli life.
This salient institutional memory will probably ensure that despite its very real concerns, Israel's engagement against the Sunni jihadi threat in southern Syria will remain as far as possible invisible, and on a limited, deniable scale.
Yet this engagement is taking place. On a daily basis, a few kilometers north-east of Tiberias, Israeli forces are involved in the complex task of keeping al Qaeda at a safe distance from the Golan Heights and the northern Galilee.
Terrorists potentially target millions in makeshift biological weapons 'laboratories'
Rapid advances in gene editing and so-called "DIY biological laboratories"which could be used by extremists, threaten to derail efforts to prevent biological weapons from being used against civilians, the world's only international forum on the issue has heard.
At meetings taking place at the United Nations in Geneva which ended on Thursday, representatives from more than 100 Member States which have signed up to the Biological Weapons Convention (BWC) – together with civilian experts and academics – also discussed how they could ensure that science is used to positive ends, in line with the disarmament blueprint set out by UN Secretary-General António Guterres.
Although the potential impact of a biological weapons attack could be huge, the likelihood is not currently believed to be high. The last attack dates back to 2001, when letters containing toxic anthrax spores, killed five people in the US, just days after Al Qaeda terrorists perpetrated the 9/11 attacks on New York and Washington.
Nonetheless, the rise of extremist groups and the potential risk of research programmes being misused, has focused attention on the work of the BWC.
"There's interest from terror groups and we're also seeing the erosion of norms on chemical weapons," said Daniel Feakes, head of the BWC Implementation Support Unit at the UN in Geneva.
"That could spread to biological weapons as well," he said, adding that "at the worst, you could be talking of epidemics on the scale of the Ebola outbreak in West Africa, or even a global pandemic that could result in millions of deaths."
In a bid to stay on top of the latest biological developments and threats, the BWC's 181 Member States hold a series of meetings with experts every year, traditionally in the summer. The reports that are discussed during these sessions are then formerly appraised in December.
At the eight-day session just ended, science and technology issues were debated for two days – a measure of their importance.
Among the developments discussed was the groundbreaking gene-editing technique CRISPR. It can be applied – in theory – to any organism. Outside the Geneva body, CRISPR's use has raised ethical questions, Mr. Feakes said, but among Member States, security ramifications dominated discussions.
"Potentially, it could be used to develop more effective biological weapons," he said, noting that the meetings addressed the growing trend of "DIY biological labs". However, the meetings also focused on the promotion of "responsible science" so that "scientists are part of the solution, not the problem".
In addition to concerns that the Biological Weapons Convention lacks full international backing, the body has also faced criticism that its Members are not obliged to allow external checks on any illegal stockpiles they might have.
The issue highlights the fact that the BWC lacks a strong institution, its handful of administrators dwarfed by larger sister organizations including the OPCW – the Organisation for the Prohibition of Chemical Weapons.
The OPCW's 500-strong staff – based in the Hague – have weapons inspectors training facilities, Feakes notes, explaining that the BWC's focus is therefore much more "about what States do at a national level".
Concern for the future
Looking ahead, and aside from the rapid pace of scientific change, the biggest challenge is keeping the Biological Weapons Convention relevant – which appears to still be the case today.
"There are no States that say they need biological weapons," Mr. Feakes says. "That norm needs to be maintained and properly managed. You can't ban CRISPR or gene editing, because they can do so much good, like finding cures for diseases or combating climate change. But we still need to manage these techniques and technologies to ensure they are used responsibly." Gene editing, in simple terms, involves the copying of exact strands of DNA, similar to cutting and pasting text on a computer.
The latest BWC session in the Swiss city also involved key intergovernmental organizations, scientific and professional associations, academic institutions, think tanks and other non-governmental entities.
Formally known as the Convention on the Prohibition of the Development, Production and Stockpiling of Bacteriological (Biological) and Toxin Weapons and on their Destruction, the BWC was the first multilateral disarmament treaty to ban an entire category of weapons.
It opened for signature in 1972 and entered into force in 1975. It currently has 181 States Parties, and six States that have signed but not yet ratified it.
Where is Our Sovereignty?
In the name of anti-terrorism, the Justice Department of U.S.A has urged its acquisition of all modes of powers since the birth of our country.  Following are some fundamental considerations.
Why, at all, do our civil rights have to be sacrificed in order to protect (so called) us from terrorists by this outside force, called as hegemony? Why even has U.S. taken the responsibility on interfering in Pakistan's (and the worlds) internal matters as that of security? The argument is whether security is more crucial than our liberty. We are told that the Justice Department requires these powers in order to make us secure.  But the central question goes deeper – will the sacrifice of our liberty actually make us safer, for we accept their dominance and let them interfere in our matters, why?
Can we be made absolutely safe by U.S.'s interference in our security matters? No. Anyone with two brain cells to rub together realizes this. The War on Terrorism, occurring in Pakistan, will not be won, as this war is a political act, done by politicians for political reasons. We had a war on poverty, and lost. We had a war on drugs, and lost. These kinds of wars are not about resolving issues, they are about appearing to resolve issues.
The biggest blind liberty we openly give to The U.S. is the power to name anyone amongst us as a terrorist or a supporter of terrorism, without any proof or any judicial review of the claim; we trust American leaders to name someone a terrorist or a devotee of terrorism only for the reason of protecting from terrorists. They do this in secret, on the basis of whatever information or sources they characterize, and with no one ever able to review their decision.
Once they have determined that someone is a terrorist or a supporter of terrorism (remember no testimony required), they assert (or want) the right to detain indefinitely, and in clandestine.  That is, should they decide you are a terrorist or a supporter of terrorism; they get to secretly arrest you and hold you as long as they want without anyone knowing why or where.  No court is able to review this situation. Where is our sovereignty at this point?
The above, of course, has to do with the eavesdropping they want to do, or their ability to come into our homes without a warrant and copy our hard drive, and make it possible to copy all the keystrokes we make and harass us for whatever petty grievance they hold.
Now ask yourself, how does their interference in our matters of security make us safe from terrorists?  How does their power to name someone a terrorist or a supporter of terrorists, without judicial review, make us safer? Such a power only makes the judgments, of those who hold this power, safe from any abuse of that power. How the power to search and arrest without warrant make us safer? For it threatens not the terrorists, but our sovereignty.
Nuclear Terrorism and Pakistan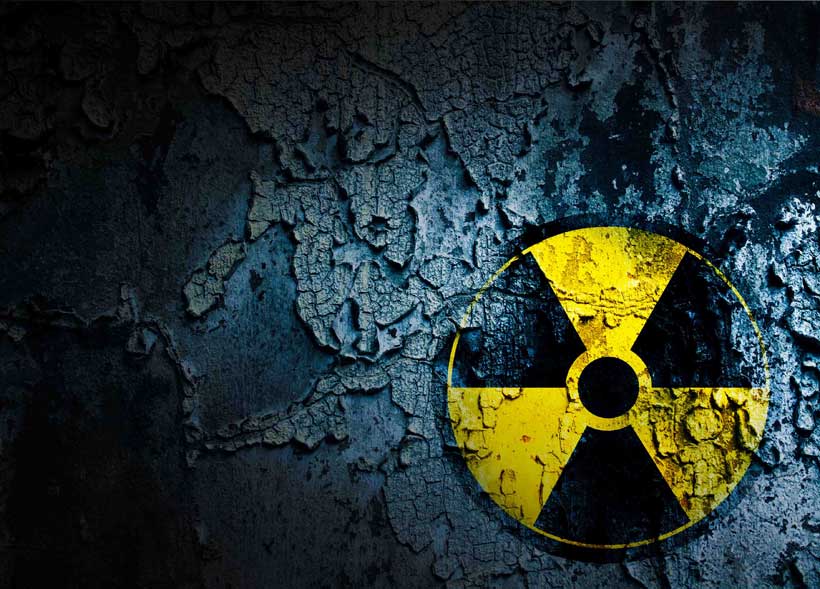 Nuclear terrorism is a potential threat to the world security. According to the EU representative terrorists can get access to nuclear and radioactive materials and they can use it to terrorize the world. Nuclear security expert Mathew Bunn argues that "An act of nuclear terrorism would likely put an end to the growth and spread of nuclear energy."After 9/11 the world has observed that al-Qaida wanted to get nuclear weapons. In case terrorists acquire nuclear materials, they would use it for the production of a dirty bomb. A dirty bomb is not like a nuclear bomb. A nuclear bomb spreads radiation over hundreds of square while; nuclear bomb could destroy only over a few square miles. A dirty bomb would not kill more people than an ordinary bomb. It will not create massive destruction, but it will cause the psychological terror which will lead to a panic situation which is more devastating. The world has not experienced of any act of nuclear terrorism, but terrorists expressed their desires to gain nuclear weapons. The IAEA has observed thousands of incidents of lost, left and unauthorized control of nuclear materials and such materials can go into the wrong hands.
After 9/11 terrorism generated negative perceptions about the nuclear security of Pakistan. Often western community pressurizes Pakistan that its nuclear weapons can go into the wrong hands due to the terrorism in it.  The fact is that Pakistan has faced many terrorist attacks, but not any attack towards its nuclear installation facility and radiation has been occurred. Mostly, nations obtain nuclear weapons for the international prestige, but Pakistan is one of those states which obtained nuclear capability to defend itself from India which has supremacy in conventional weapons. It played a leading role in the efforts of nuclear security since inception of its nuclear weapons. The result is that no single incident of theft and sabotage has been recorded in Pakistan.
Pakistan is a very responsible state and it has taken foolproof measures to defend the its nuclear installations and nuclear materials against any terrorist threats. Pakistan is not the member of the nonproliferation(NPT), Comprehensive Test-Ban Treaty (CTBT) and Fissile material cut off treaty (FMCT) because India has not signed them. If Pakistan signs these treaties and India does not, it would raise asymmetry between both rival states of South Asia. Pakistan's nuclear non-proliferation policy is based on principles as per the NPT norms, although ithas not signed it. Pakistan had also proposed to make South Asia a nuclear free zone in 1970 and 80s, but India did not accept that.
However, Pakistan is a strong supporter of non-proliferation, nuclear safety and security. In this context, it is the signatory of a number of regimes. Pakistan has established the its Nuclear Regulatory authority (PNRA) since22 January, 2001 under the obligations of the International Atomic Energy Agency (IAEA). The PNRA works under the IAEA advisory group on nuclear security and it is constantly improving and re-evaluating nuclear security architecture. Pakistan has ratified the 2005 amendment to the physical protection convention for the physical security of nuclear materials. When Obama announced nuclear security summit in 2009,Pakistan welcomed it. It has not only attended all nuclear security summits, but proved with its multiple nuclear security measures that it is a responsible nuclear state. Pakistan's nuclear devices are kept unassembled with the Permissive Action Links (PALs) to prevent the unauthorized control and detonation of nuclear weapons. Different US policy makers and Obama have stated that "we have confidence that the Pakistani military is equipped to prevent extremists from getting an access to the nuclear materials."
The dilemma, however is that some major powers favour India due to their geopolitical interests, despite India's low score in nuclear security than Pakistan, as is evident from the reports prepared by the Nuclear Threat Initiative (NTI).The US has always favoured India for the membership of the NSG ignoring Pakistan request to become a member of the NSG, despite that it has taken more steps than India to ensure nuclear safety and security. It is following United Nations Security Council Resolution (UNSCR) 1540(which is about the prevention of proliferation of Weapons of Mass Destruction (WMDS) and it is the first state which has submitted its report to the UN.
The report explains the measures taken by Pakistan to ensure radiological security and control of sensitive materials and WMDs transfer. Although Pakistan has suffered a lot due to terrorism, but its nuclear security measures are strong and appreciable. Recently, IAEA director visited Pakistan and appreciated its efforts in nuclear safety and security. In view of Pakistan's successful war against terrorism, its success in eliminating terrorism in the country, and strong measures that it has taken to secure its nuclear installations and materials, their should be no doubt left about the safety Pakistan's nuclear materials.