Will Israel be dragged into the Syrian conflict?
Prime Minister Benjamin Netanyahu's visit this week to an IDF field hospital where wounded Syrians are receiving treatment served to showcase the Israeli humanitarian effort to respond to the crisis facing Syrian civilians caught up in the ongoing conflict. Recent reports suggest that the Israeli focus on events in southern Syria goes beyond purely humanitarian concerns.
Increasing attention is being paid by Israeli planners to the buildup of extreme Sunni Islamist forces close to the border with the Golan Heights. There are indications that Israel has already begun to implement a strategy intended to keep the jihadis from the border.
According to a report by prominent Israeli Middle East analyst Ehud Ya'ari published recently at the Washington Institute for Near East Policy, Israel is currently moving toward 'assuming a modest role in the Syrian civil war.'
Ya'ari notes that the extent of Israel's humanitarian operation inside Syria suggests that 'a system of communications and frequent contacts have been established with the local rebel militias.'
The Israeli analyst reports that the background to such increased engagement is the loss by the Assad regime of control of most of the border area between southern Syria and the Golan Heights. Israeli contacts with the rebel militias in this area would serve to facilitate the latter acting as a de facto buffer against the jihadis.
This largely off-the-radar activity in the south forms part of a broader Israeli concern at the increasingly prominent role played by jihadi and Sunni Islamist elements in the Syrian rebellion.
An un-named senior IDF officer quoted in a recent article in Defense News noted that 'Today, rebels control most of the area of the south Golan Heights…Among rebel forces, the moderates are increasingly exhausted while the radicals have become strengthened.'
He added that 'For the moment, they are not fighting us, but we know their ideology. … It could be that, in the coming months, we could find ourselves dragged into confrontation with them."
IDF Military Intelligence head Aviv Kochavi, meanwhile, in an address at the Institute for National Security Studies in Tel Aviv on January 29 estimated that around 30,000 jihadi fighters were active in Syria. Ya'ari, meanwhile, estimated the strength of Jabhat al Nusra and ISIS (Islamic State in Iraq and Syria) as around 40,000 fighters.
These numbers are of particular interest in that they are considerably in excess of the estimates made by most analysts of Syria concerning the numbers of extreme jihadis present on the Syrian battlefield. While accurate estimates of combatant forces on the Syrian rebel side are notoriously hard to come by, the more usual estimate of the combined strength of al-Qaeda linked forces in Syria would be between 15-20,000.
This suggests that Israeli estimates may take a somewhat broader definition of what constitutes extreme salafi and al-Qaeda linked groups than those made by western analysts.
A third openly salafi force plays a prominent role mainly in northern Syria. This is the Ahrar al-Sham group, thought to number around 20,000 fighters. This group has no known links with the central leadership of al-Qaeda. Yet it adheres to an extreme salafi ideology. One of its leading members, Abu Khaled al-Suri, recently described himself as a member of al-Qaeda.
If it is indeed the case that Israeli analysts would include Ahrar al Sham and groups of this type under the rubric of potentially dangerous Sunni jihadi forces (and there are good reasons to do so), then this has interesting implications.
Ahrar al-Sham is a component part of the Islamic Front, which is the largest single rebel formation, numbering over 60,000 fighters, and which is the beneficiary of extensive aid from Qatar and Saudi Arabia. So if Jerusalem regards this force as on a par with more obviously al-Qaeda aligned groups, this is a significant point of contention between the two main anti-Iran countries in the region – Israel and Saudi Arabia.
Israel's concerns regarding the Sunni jihadis are certainly not limited to the border area. The al-Qaeda linked cell whose capture was announced on January 22nd was apprehended while preparing to enter northern Syria via Turkey for training purposes.
It has also not escaped Israel's attention that a de facto sovereign jihadi -controlled zone now exists in eastern Syria's Raqqa province, stretching into western Anbar province in Iraq.
Such an enclave has never existed in the Levant before. The jihadis are busy fighting Assad and his Iranian backers now. But they are open in their desire to engage also against Israel.
While close attention should be paid to Israel's concerns re the Sunni jihadis and the consequent relationship with the rebels in the south, there are also factors likely to militate against any broader Israeli intervention into the Syrian war.
Firstly, the Iran-led regional bloc remains by far the most potent and dangerous alliance challenging Israel at the present time. As Kohavi said in his address: 'The new phenomenon of Global Jihad at our borders is disturbing, but we shouldn't be confused. Our mortal enemy remains the ever-strengthening axis of evil formed by Hezbollah, Syria and the Iranian regime.'
This point, and the Iranian responsibility for events in Syria was underlined by Netanyahu in his remarks made at the field hospital. The Iran-led bloc includes paramilitary clients but is led by a powerful state with nuclear ambitions. There is no parallel structure to this on the Sunni jihadi side.
Secondly, unseen but unmistakable, the trauma of Israel's long involvement in Lebanon remains written into the DNA of Israeli commanders and planners and of the Israeli system as a whole. There is a very deep aversion to anything that might look like interference in the internal processes of neighboring states – particularly where this could involve Israeli boots on the ground and hence loss of Israeli life.
This salient institutional memory will probably ensure that despite its very real concerns, Israel's engagement against the Sunni jihadi threat in southern Syria will remain as far as possible invisible, and on a limited, deniable scale.
Yet this engagement is taking place. On a daily basis, a few kilometers north-east of Tiberias, Israeli forces are involved in the complex task of keeping al Qaeda at a safe distance from the Golan Heights and the northern Galilee.
'Unprecedented terrorist violence' in West Africa, Sahel region
The top UN official in West Africa and the Sahel updated the Security Council on Wednesday, describing an "unprecedented" rise in terrorist violence across the region.
"The region has experienced a devastating surge in terrorist attacks against civilian and military targets," Mohamed Ibn Chambas, UN Special Representative and Head of the UN Office for West Africa and the Sahel (UNOWAS), told the Council in its first formal meeting of the year.
"The humanitarian consequences are alarming", he spelled out.
In presenting his latest report, Mr. Chambas painted a picture of relentless attacks on civilian and military targets that he said, have "shaken public confidence".
A surge in casualties
The UNOWAS chief elaborated on terrorist-attack casualties in Burkina Faso Mali and Niger, which have leapt five-fold since 2016 – with more than 4,000 deaths reported in 2019 alone as compared to some 770 three years earlier.
"Most significantly," he said, "the geographic focus of terrorist attacks has shifted eastwards from Mali to Burkina Faso and is increasingly threatening West African coastal States".
He also flagged that the number of deaths in Burkina Faso jumped from about 80 in 2016 to over 1,800 last year.
And displacement has grown ten-fold to about half a million, on top of some 25,000 who have sought refuge in other countries.
Mr. Chambas explained that "terrorist attacks are often deliberate efforts by violent extremists" to engage in illicit activities that include capturing weapons and illegal artisanal mining.
Intertwined challenges
Terrorism, organized crime and intercommunal violence are often intertwined, especially in peripheral areas where the State's presence is weak.
"In those places, extremists provide safety and protection to populations, as well as social services in exchanged for loyalty", he informed the Council, echoing the Secretary-General in saying that for these reasons, "counter-terrorism responses must focus on gaining the trust and support of local populations".
The Special Representative outlined that governments, local actors, regional organizations and the international community are mobilizing across the region to respond to these challenges.
On 21 December, the ECOWAS Heads of State summit "adopted a 2020-2024 action plan to eradicate terrorism in the sub-region", he said.
Calling "now" the time for action, Mr. Chambas drew attention to the importance of supporting regional Governments by prioritizing "a cross-pillar approach at all levels and across all sectors".
Turning to farmer-herder clashes, which he maintained are "some of the most violent local conflicts in the region", the UNOWAS chief highlighted that 70 per cent of West Africa's population depend on agriculture and livestock-rearing for a living, underscoring the importance of peaceful coexistence.
The Special Representative also pointed to climate change, among other factors, as increasingly exacerbating farmer-herder conflicts.
"The impact of climate change on security also spawns a negative relationship between climate change, social cohesion, irregular migration and criminality in some places", he upheld.
Stemming negative security trends
The UNOWAS chief noted that in the months ahead, Togo, Burkina Faso, Cote d'Ivoire, Ghana, Guinea and Niger would be democratically electing their leaders and maintained that "all-too-worrying" security trends must not distract from political developments.
"Unresolved grievance, incomplete national reconciliation processes and sentiments of manipulation of institutions and processes carry risks of tensions and manifestations of political violence", he warned.
In the months ahead, Mr. Chambas stressed that UNOWAS would continue to work with partners on the national and regional levels to promote consensus and inclusiveness in the elections.
"As UNOWAS' mandate is renewed, we count on the Council's continued full support", concluded the Special Representative.
New Report Proposes Global DNA Synthesis Screening System to Counter Biotech Terror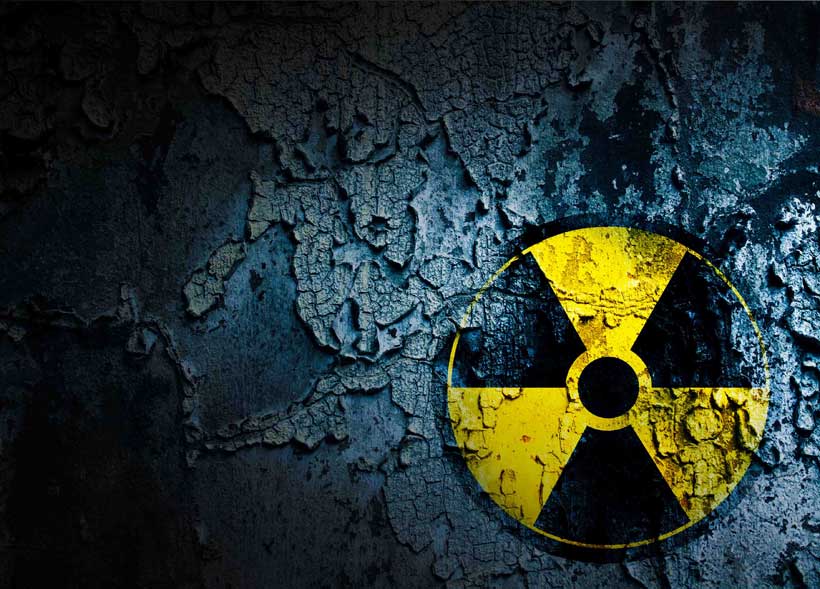 Rapid advancements in commercially available DNA synthesis technologies – used for example to artificially create gene sequences for clinical diagnosis and treatment – pose growing risks, with the potential to cause a catastrophic biological security threat if accidentally or deliberately misused.
A new World Economic Forum and Nuclear Threat Initiative report, "Biosecurity Innovation and Risk Reduction: A global Framework for Accessible, Safe and Secure DNA Synthesis," gathers opinion from a group of global public- and private-sector experts who propose standardized screening practices to counter the threat.
Since scientists demonstrated the means to create a full viral genome in 2002, DNA synthesis technologies have become increasingly available and frequently used by scientists and engineers around the world. These technologies support myriad advancements in synthetic biology, enhancing the efficiency and sustainability of industries including energy, food, agriculture, health and manufacturing. Further advances in technology hold great promise for sustainable development and a safer and more secure society.
At the same time, new approaches to DNA editing and synthesis have made it easier to manipulate biological agents and systems, increasing the risk of a catastrophic accidental or deliberate biological event. These technologies make it possible to create pathogen or toxin DNA that could be misused. For example, in 2018 researchers published work detailing the synthesis of horsepox virus, an extinct virus related to smallpox, using synthetic DNA fragments purchased from a commercial provider. This demonstrated the potential for creating other viruses via commercially available technologies.
Although many DNA providers practice screening procedures, this approach is voluntary and is becoming increasingly expensive. As access expands and the cost of DNA synthesis declines, more DNA is likely to reach the market via additional providers, significantly expanding the user base. In the next two to three years, a new generation of benchtop DNA synthesis machines, enabled by enzymatic DNA synthesis methods, could become available without guidance or norms to prevent misuse.
This report, endorsed by an international expert Working Group, recommends a global system for synthetic DNA screening practices by developing an international, cost-effective, and sustainable mechanism to prevent illicit practices and misuse. The new framework improves the existing voluntary guidelines because it standardizes screening processes, is accessible to new players in the market, and provides valuable feedback data to evaluate the screening – all at lower cost.
"Biotechnology is at the centre of the Fourth Industrial Revolution. To deliver on the promise of the biotechnology revolution, we must seize opportunities to develop and deliver life-advancing innovations while simultaneously and urgently addressing potential risks associated with a growing and democratized bio-economy," said Arnaud Bernaert, Head of Shaping the Future of Health and Health Care at the World Economic Forum.
The report also proposes that companies, international organizations and governments should explore options for the sustainable oversight and the maintenance of this proposed DNA sequence screening mechanism. DNA synthesis capabilities, in addition to other emerging technologies, can benefit from a larger system of common global life-science norms overseen by a globally recognized entity.
"Global DNA synthesis screening can be a critical tool to reduce the risk that life-science technologies could be deliberately misused to carry out biological attacks or accidentally result in a high-consequence or catastrophic biological event. The time is now," said Ernest J. Moniz, Co-Chair and Chief Executive Officer of the Nuclear Threat Initiative.
Pensacola Rampage, Counter-Terrorism and Power Over Death
"'I believe' is the great word against metaphysical fear, and at the same time it is a promising avowal of love."-Oswald Spengler, The Decline of the West
On December 6, 2019, Mohammed Alshamrani, a second lieutenant in the Royal Saudi Air Force deployed at a US Naval air station in Pensacola, Florida, opened fire with a 9-millimeter handgun, killing three service members, and injuring eight others. Although the shooter's precise motive and ideology have not yet been fully established, there is tangible evidence that only hours before his murderous rampage, Alshamrani had railed against the United States for its support of Israel and also for stationing troops in Saudi Arabia. Also plausible is that he fully expected to be killed during the shooting melee, a welcome expectation that suggests a sought-after status of "martyrdom."
More than likely, recalling certain earlier insights of Oswald Spengler, "I believe" was integral to the shooter's core Jihadist ideology, a presumed avowal of God's anticipated grant of immortality or power over death. Hence, Alshamrani's slaughter of certain "others" was actually an "avowal of love."
Going forward, what matters most in this violent episode is what can be learned from the standpoint of improved US counter-terrorism practice. Above all, the lesson is as follows: There can be no greater form of power in world politics than a divinely promised power of immortality. Until now, this always preeminent form of power has remained essentially unrecognized by both scholars and policy-makers. In effectively all Jihadist terrorism-vulnerable countries, counter-terrorist strategies remain tangibly detached from what is most important.
There will be various pertinent concepts and theories to be systematically pondered. For Jihadist terrorists, the ultimate rationale of every operation must concern a presumed power over death. Without such a core presumption, prima facie, there could be no rational purpose in ever launching "martyrdom" operations. This means, inter alia, that any government interested in more effective counter-terrorism must first learn how to suitably obstruct such a far-reaching terrorist presumption.
Whatever particular answers may be reached in these complex matters, the task involved must always be approached as an intellectual one. Or, as the ancient Greeks and Macedonians wrote about the art of war, it is always, necessarily, a multilayered task of "mind over mind" rather than just "mind over matter."
Here, too, there will be certain corollary and convergent considerations of legality. Without exception, those Jihadist insurgents who would seek to justify willful injury and execution of noncombatants (e.g., American, European, Israeli, etc.) in the name of "martyrdom" are defiling authoritative international law. Even if the murderous terrorist calls were somehow grounded in jurisprudence – that is, they would have recognizable elements of "just cause" – these criminals would still be guilty of wrongdoings.
Absolutely egregious and unjustifiable wrongdoings.
To wit, under binding law, insurgents, even those with a more-or-less defensible "just cause," must nonetheless satisfy assorted jurisprudential limits on permissible targets and permissible levels of violence.
In all such law-based matters, the ends can never justify the means.
Never.
There is more. Under international law, even the most presumptively "sacred" rights of insurgency exclude the intentional targeting of civilians and/or a use of force designed to inflict gratuitous suffering. Whatever else might be said of any particular insurgent resort to force, it is always an impermissible insurgency (i.e., terrorism) when fighters choose to murder individuals in their homes or automobiles by stabbing and shooting. It is also always terrorism when such "martyrs" more systematically deposit nail-filled bombs in hotels, airports, buses or school playgrounds, or when they choose to heighten their odds of achieving immortality by opening fire at allied soldiers "on base."
Sometimes, more or less explicitly, Jihadist insurgents have advanced a long discredited legal argument known as tu quoque. This formal argument maintains that because the other side (e.g., "infidels," "apostates," "blasphemers") is allegedly guilty of an equivalent or greater criminality, the Jihadist side is free ipso facto of any consequent legal wrongdoing. Such a disingenuous argument is always more-or-less inventive, but it is also always invalid.
Apropos of this unchanging invalidity, one need only be reminded of the postwar judgments rendered by the Nuremberg and Far East (Japan) international tribunals. Both landmark tribunals refused to accept any defense of tu quoque.
There is more. Regarding conventional armies and insurgent forces, the residual right to use armed force can never supplant the peremptory rules of humanitarian international law. Such utterly primary or jus cogens rules are correctly referenced as the law of armed conflict orthe law of war.
Today, especially in parts of Asia and the Middle East, supporters of terror-violence against selected noncombatants insist wrongly that the ends somehow justify the means. Leaving aside the ordinary ethical standards by which any such specious argument must be regarded as indecent, the ends can neverjustify the means under binding international law. Appropriately, for more than two thousand years, conspicuous legal principles have specified that intentional violence against the innocent is prohibited.
Always.
In law, such violence is malum in se, or "evil in itself."
Always.
In law, one man's (or woman's) terrorist, can never be another man's (or woman's) "freedom-fighter." Although it is true that certain insurgencies can sometimes be judged lawful or law-enforcing, even such presumptively allowable resorts to force must still conform to the longstanding laws of war.
Always.
Jurisprudentially, it comes down to this: Whenever an insurgent or insurgent group resorts to unjust means, these actions constitute terrorism. For example, even if now ritualistic Palestinian claims of a hostile "occupation" were to be accepted as reasonable and lawful, any corollary claims of entitlement to "any means necessary" would nonetheless remain false.
International law always displays variously specific and determinable forms. Accordingly, it cannot be casually invented and reinvented by individual terrorists, terror groups or their state patrons in order to justify selective interests. This is especially true where terror violence intentionally targets a designated victim state's most fragile and vulnerable civilian populations.
National liberation movements that fail to meet the test of just means are never correctly described as lawful or legitimate. Even if authoritative law were to accept the questionable argument that PA, Hamas and assorted sister groups had fulfilled the accepted criteria of "national liberation," they could still not satisfy the equally relevant legal standards of discrimination, proportionality, and military necessity. More precisely, these critical standards were applied to insurgent or sub-state organizations by the common Article 3 of the four Geneva Conventions of 1949, and (additionally) by the two 1977 Protocols to these Conventions.
Standards of "humanity" are also binding upon all combatants by virtue of certain broader customary and conventional international law, including Article 1 of the Preamble to the Fourth Hague Convention of 1907. This rule, commonly called the "Martens Clause," makes all persons responsible for the "laws of humanity," and for the associated "dictates of public conscience."
There is more. Under international law, going back to the "classical" writings of Hugo Grotius and Emmerich de Vattel (legal scholars embraced by the American Founding Fathers in writing both the Declaration of Independence and the Constitution), terrorist crimes always mandate universal cooperation in apprehension and punishment. As punishers of "grave breaches" under international law, all states are expected to search out and prosecute or extradite individual terrorists. In no conceivable circumstances are governments ever permitted to treat terrorist "martyrs" as legitimate "freedom fighters."
This is emphatically true for the United States, which incorporates international law as the "supreme law of the land" at Article 6 of the Constitution, and which was formed by its Founding Fathers according to timeless principles of Natural Law. Although generally unrecognized, even by US lawyers, core legal authority for the American republic was derived from Blackstone's Commentaries.
There is more. In law, rights can never stem from wrongs. Even if American or Israeli Jihadist adversaries continue to insist on identifying themselves as "martyrs," such treatment can have no exculpatory or mitigating effect on subsequent terrorist crimes.
Ultimately, Jihadist insurgents are in search of the most plainly supreme form of power on earth – power over death. Derivatively, counter-terrorism policy-makers in the United States, Israel, or Europe ought never lose sight of immortality as a prime driver of terrorist crimes. Though not usually apparent or self-evident, it is the incomparable promise of power over death that could soon drive Jihadist operatives to certain "higher-order" or WMD forms of destruction.
At that point, which could become nuclear and/or biological, the key counter-terrorism struggle of "mind over mind" will already have been conclusively and irretrievably lost.