The recent fall of Fallujah, Iraq, to an Al-Qaeda-linked group provides an unwelcome reminder of the American resources and lives devoted in 2004 to 2007 to control the city – all that effort expended and nothing to show for it.
Similarly, outlays of hundreds of billions of dollars to modernize Afghanistan did not prevent the release of 72 prisoners who have attacked Americans.
These two examples point to a larger conclusion: maladies run so deep in the Middle East (minus remarkable Israel) that outside powers cannot remedy them. Here's a fast summary:
Water is running out. A dam going up on the Blue Nile in Ethiopia threatens substantially to cut Egypt's main water supply by devastating amounts for years. Syria and Iraq suffer from water crises because the Euphrates and Tigris rivers are drying up. Growing the narcotic qat plant absorbs so much of Yemen's limited water supplies that Sana'a may be the first modern capital city to be abandoned because of drought. Ill considered wheat-growing schemes in Saudi Arabia depleted aquifers.
On the flip side, the poorly constructed Mosul Dam in Iraq could collapse, drowning half a million immediately and leave many more stranded without electricity or food. Sewage runs rampant in Gaza. Many countries suffer from electricity black-outs, and especially in the oppressive summer heat that routinely reaches 120 degrees.
People are also running out. After experiencing a huge and disruptive youth bulge, the region's birth rate is collapsing. Iran, for example, has undergone the steepest decline in birth rates of any country ever recorded, going from 6.6 births per woman in 1977 to 1.6 births in 2012. This has created what one analyst calls an "apocalyptic panic" that fuels Tehran's aggression.
Poor schools, repressive governments, and archaic social mores assure abysmal rates of economic growth. Starvation haunts Egypt, Syria, Yemen, and Afghanistan.
Vast reserves of oil and gas have distorted nearly every aspect of life. Miniature medieval-like monarchies like Qatar become surreal world powers playing at war in Libya and Syria, indifferent to the lives they break, as a vast underclass of oppressed foreign workers toils away and a princess deploys the largest budget for art purchases in human history. The privileged can indulge their cruel impulses, protected by connections and money. Sex tourism to poor countries like India flourishes.
Efforts at democracy and political participation either wither, as in Egypt, or elevate fanatics who cleverly disguise their purposes, as in Turkey. Efforts to overthrow greedy tyrants lead to yet-worse ideological tyrants (as in Iran in 1979) or to anarchy (as in Libya and Yemen). One commonly roots for both sides to lose. Rule of law remains a fata morgana.
Islamism, currently the most dynamic and threatening political ideology, is summed up by a morbid Hamas declaration to Israelis: "We love death more than you love life." Polygyny, burqas, genital mutilation, and honor killing make Middle Eastern women the world's most oppressed.
Middle Eastern life suffers from acute biases – often official – based on religion, sect, ethnicity, tribe, skin color, nationality, gender, sexual orientation, age, citizenship, work, and disability. Slavery remains a scourge.
Conspiracy theories, political zealotry, resentment, repression, anarchy, and aggression rule the region's politics. Modern notions of the individual remain weak in societies where primordial bonds of family, tribe, and clan remain dominant.
The Middle East suffers from an urge to snuff out whole countries. Israel is the best known potential victim but Kuwait actually disappeared for a half year while Lebanon, Jordan, and Bahrain could be swallowed up at any time.
Middle Eastern states spend outsized amounts of their wealth on intelligences services and the military, creating redundant forces to check each other. They venture abroad to buy tank, ship, and plane baubles. They devote inordinate resources to chemical, biological, and nuclear weapons, and the platforms to deliver them. Even terrorist groups such as Al-Qaeda plot to acquire WMD. Cutting-edge methods of terrorism develop in the Middle East.
Economic and political failure creates large bodies of refugees; Afghans have made up the world's largest refugee population since the 1980s; Syrians now threaten to overtake them, sowing poverty and chaos in their lands of refuge. Desperate souls attempt to leave the region altogether for Western countries, with more than a few dying along the way. Those who make it bring their region's maladies to such tidy countries as Sweden and Australia.
Nineteenth-century diplomats dubbed the Ottoman Empire "the Sick Man of Europe." Now, I nominate the whole Middle East the Sick Man of the World. The region's hatreds, extremism, violence, and despotism require many decades to remedy.
While this process perhaps takes place, the outside world is best advised not to expend blood and treasure to redeem the Middle East – a hopeless task – but on protecting itself from the region's manifold threats, from Middle East Respiratory Syndrome (MERS) and harems to mega-terrorism and electromagnetic pulse.
"Today Saudi Arabia finally lost the war on Yemen."
On August 17th, an anonymous German intelligence analyst who has perhaps the world's best track-record of publicly identifying and announcing historical turning-points, and who is therefore also a great investigative journalist regarding international relations (especially military matters, which are his specialty) headlined at his "Moon of Alabama" blog, "Long Range Attack On Saudi Oil Field Ends War On Yemen", and he opened:
Today Saudi Arabia finally lost the war on Yemen. It has no defenses against new weapons the Houthis in Yemen acquired. These weapons threaten the Saudis economic lifelines. This today was the decisive attack:
Drones launched by Yemen's Houthi rebels attacked a massive oil and gas field deep inside Saudi Arabia's sprawling desert on Saturday, causing what the kingdom described as a "limited fire" in the second such recent attack on its crucial energy industry. …
The Saudi acknowledgement of the attack came hours after Yahia Sarie, a military spokesman for the Houthis, issued a video statement claiming the rebels launched 10 bomb-laden drones targeting the field in their "biggest-ever" operation. He threatened more attacks would be coming.
New drones and missiles displayed in July 2019 by Yemen's Houthi-allied armed forces
Today's attack is a check-mate move against the Saudis. Shaybah is some 1,200 kilometers (750 miles) from Houthi-controlled territory. There are many more important economic targets within that range. …
The attack conclusively demonstrates that the most important assets of the Saudis are now under threat. This economic threat comes on top of a seven percent budget deficit the IMF predicts for Saudi Arabia. Further Saudi bombing against the Houthi will now have very significant additional cost that might even endanger the viability of the Saudi state. The Houthi have clown prince Mohammad bin Salman by the balls and can squeeze those at will.
He went on to say that the drones aren't from Iran but are copies from Iran's, "assembled in Yemen with the help of Hizbullah experts from Lebanon."
He has been predicting for a long time that this war couldn't be won by Crown Prince Mohammed bin Salman al-Saud (MbS). In the present report, he says:
The war on Yemen that MbS started in March 2015 long proved to be unwinnable. Now it is definitely lost. Neither the U.S. nor the Europeans will come to the Saudis help. There are no technological means to reasonably protect against such attacks. Poor Yemen defeated rich Saudi Arabia.
The Saudi side will have to agree to political peace negotiations. The Yemeni demand for reparation payments will be eye watering. But the Saudis will have no alternative but to cough up whatever the Houthi demand.
The UAE was smart to pull out of Yemen during the last months.
If he is correct (and I have never yet found a prediction from him turn out to have been wrong), then this will be an enormous blow to the foreign markets for U.S.-made weapons, since the Sauds are the world's largest foreign purchasers of those, and have spent profusely on them — and also on U.S. personnel to train their soldiers how to use them. So (and this is my prediction, not his), August 19th might be a good time to sell short U.S. armament-makers such as Lockheed Martin.
However: his prediction that "the Saudis will have no alternative but to cough up whatever the Houthi demand" seems to me to be the first one from him that could turn out to have been wrong. If the Sauds have perpetrated, say, $200 billion of physical damage to Yemen, but refuse to pay more than $100 billion in reparations, and the Housis then hit and take out a major Saudi oil well, isn't it possible that the Sauds would stand firm? But if they do, then mightn't it be wrong to say, at the present time, that: "Today Saudi Arabia finally lost the war on Yemen."? He has gone out on limbs before, and I can't yet think of any that broke under him. Maybe this one will be the first? I wouldn't bet on that. But this one seems to me to be a particularly long limb. We'll see!
The message behind the release of Iranian oil tanker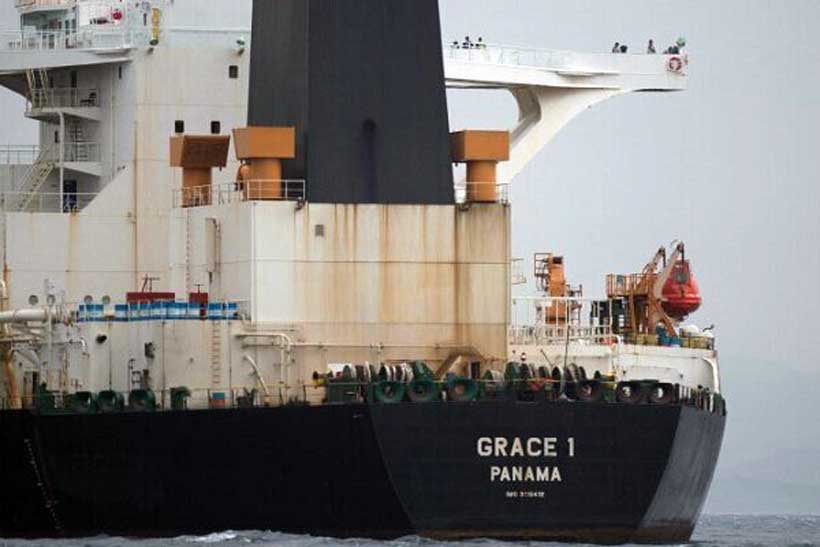 The Gibraltar court ordered the Iranian oil tanker Grace 1 to be released. The tanker was seized by the British Royal Marines about a month ago.
This verdict was the ending of an elaborate game designed by John Bolton National Security Advisor of the United States and Mike Pompeo, carried out by the Britain government.
With seizing the tanker, Bolton was trying to put psychological and political pressures on Iran and force other countries to form a consensus against Iran, but he couldn't fulfill any of these goals.
Iran's firm, logical and wise answer to the seizure of Grace 1 (like making solid legal arguments) and the seriousness of our country's armed forces in giving a proper response to Britain's contemptuous act, made the White House lose the lead on reaching its ends.
Washington imagined that the seizure of Grace 1 will become Trump's winning card against Iran, but the release of the tanker (despite disagreement of the U.S.) became another failure for the White House in dealing with Iran.
Obviously, London was also a total loser in this game. It is worth noting that U.S. was so persistent about keeping the oil tanker in custody that John Bolton traveled to London and insisted on British officials to continue the seizure of the ship. Their failure, however, clearly shows that the White House and its traditional ally, Britain, have lost a big part of their power in their relations with Iran.
Clearly, the illegal seizure of the Iranian oil tanker by Britain proceeded by the seizure of a British tanker by Iran and the following interactions between the two countries is not the whole story and there is more to it that will be revealed in coming days.
What we know for sure is that London has to pay for its recent anti-Iran plot in order to satisfy Washington; the smallest of these consequences was that Britain lost some of its legal credibility in international arena as it illegally captured an Iranian oil tanker.
The order of the Gibraltarian court revealed that London had no legal right to seize the Iranian oil tanker and nobody can defend this unlawful action. Surely, Iran will take all necessary legal actions to further pursue the matter.
In this situation, the Islamic Republic of Iran is firm on its position that it doesn't have to follow the sanctions imposed by the European Union on other countries (including Syria).
No entity can undermine this argument as it is based on legal terms; therefore, Iran will keep supporting Syrian nation and government to fight terrorism. This is the strategic policy of the Islamic Republic and will not be changed under the pressure or influence of any other third country.
Finally, it should be noted that the release of Grace 1 oil tanker was not only a legal and political failure for Washington and London and their allies but it was also a strategic failure. Undoubtedly, the vast consequences of this failure will be revealed in near future.
From our partner Tehran Times
Business and boxing: two sides of the same coin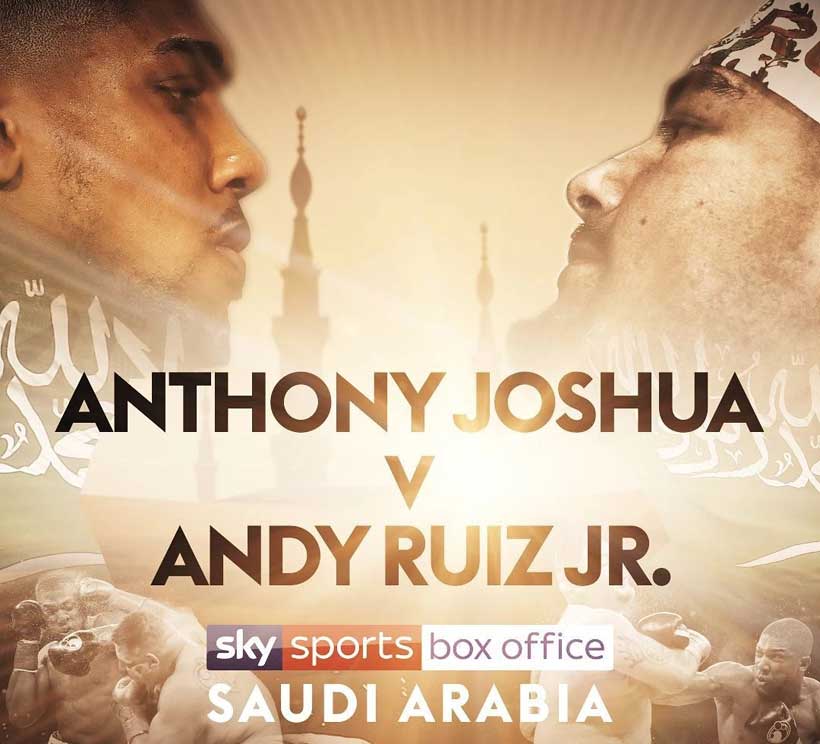 What do a planned US$15 billion Saudi investment in petroleum-related Indian businesses and a controversial boxing championship have in common?
Both reflect a world in which power and economics drive policy, politics and business at the expense of fundamental rights.
And both underscore an emerging new world order in which might is right, a jungle in which dissenters, minorities and all other others are increasingly cornered and repressed.
Rather than furthering stability by building inclusive, cohesive societies both support trends likely to produce an evermore unstable and insecure world marked by societal strife, mass migration, radicalization and violence.
A world in which business capitalizes on decisions by a critical mass of world leaders who share autocratic, authoritarian and illiberal principles of governance and often reward each other with lucrative business deals for policies that potentially aggravate rather than reduce conflict.
No doubt, the planned acquisition by Saudi Arabia's state-owned national oil company Aramco of 20 percent of the petroleum-related businesses of Reliance Industries, one of India's biggest companies, makes commercial and strategic economic and business sense.
Yet, there is equally little doubt that the announcement of the acquisition will be read by Indian prime minister Narendra Modi, days after he scrapped the autonomous status of the troubled, majority Muslim region of Kashmir, as a license to pursue his Hindu nationalist policies that discriminate against Muslims and other minorities and fuel tensions with Pakistan, the subcontinent's other nuclear power.
The ultimate cost of the fallout of policies and business deals that contribute or give license to exclusion rather than inclusion of all segments of a population and aggravate regional conflict could be far higher than the benefits accrued by the parties to a deal.
Underscoring the risk of exclusionary policies and unilateral moves, cross border skirmishes between Indian and Pakistani forces erupted this week along the Kashmiri frontier in which at least five people were killed.
The timing of the announcement of the Aramco Reliance deal in a global environment in which various forms of racism and prejudice, including Islamophobia, are on the rise, assures Indian political and business leaders that they are unlikely to pay an immediate price for policies that sow discord and risk loss of life.
Like in the case of Saudi and Muslim acquiescence in China's brutal clampdown on Turkic Muslims in the troubled, north-western Chinese province of Xinjiang, the most frontal assault on a faith in recent history, the announcement risks convincing embattled Muslim minorities like the Uighurs, the Kashmiris or Myanmar's Rohingya who are lingering in refugee camps in Bangladesh that they are being hung out to dry.
To be sure, Kashmiris can count on the support of Pakistan but that is likely to be little more than emotional, verbal and political.
Pakistan is unlikely to risk blacklisting by the Financial Action Task Force (FATF), an international anti-money laundering and terrorism finance watchdog, at its next scheduled meeting in October by unleashing its anti-Indian militants.
Anthony Joshua's controversial fight with Andy Ruiz scheduled for December in Saudi Arabia, the first boxing championship to be held in the Middle East, pales in terms of its geopolitical or societal impact compared to the Saudi Indian business deal.
Fact is that Saudi Arabia's hosting of the championship has provoked the ire of activists rather than significant population groups. The fight is furthermore likely to be seen as evidence and a strengthening of Crown Prince Mohammed bin Salman's selective efforts to socially liberalize the once austere kingdom.
Nonetheless, it also reinforces Prince Mohammed's justified perception that Saudi Arabia can get away with imprisoning activists who argued in favour of his reforms as well as the lack of transparency on judicial proceedings against the alleged perpetrators of the killing of journalist Jamal Khashoggi in the Saudi consulate in Istanbul. Saudi Arabia insists the killing was perpetrated by rogue operatives.
What Saudi investment in India and the scheduled boxing championship in the kingdom have in common is that both confirm the norms of a world in which 'humane authority,' a concept developed by prominent Chinese international relations scholar Yan Xuetong, is a rare quantity.
Mr. Yan employs the concept to argue without referring to President Xi Jinping, Xinjiang, China's aggressive approach towards the South China Sea or its policy towards Taiwan and Hong Kong that China lacks the humane authority to capitalize on US President Donald J. Trump's undermining of US leadership.
Mr. Yan defines a state that has humane authority as maintaining strategic credibility and defending the international order by becoming an example through adherence to international norms, rewarding states that live up to those norms and punishing states that violate them. Garnering humane authority enables a state to win allies and build a stable international order.
Mr. Yan's analysis is as applicable to India and Saudi Arabia as it is to China and others that tend towards civilizational policies like the United States, Russia, Hungary and Turkey.
It is equally true for men like Anthony Joshua promoter Eddie Hearn and business leaders in general.
To be sure, Aramco is state-owned and subject to government policy. Nonetheless, as it prepares for what is likely to be the world's largest initial public offering, even Aramco has to take factors beyond pure economic and financial criteria into account.
At the end of the day, the consequence of Mr. Yan's theory is that leadership, whether geopolitical, economic or business, is defined as much by power and opportunity as it is by degrees of morality and ethics.
Failure to embrace some notion of humane authority and reducing leadership and business decisions to exploiting opportunity with disregard for consequences or the environment in which they are taken is likely to ultimately haunt political and business leaders alike.
Said Mr. Yan: "Since the leadership of a humane authority is able to rectify those states that disturb the international order, the order based on its leadership can durably be maintained."
What is true for political leaders is also true for business leaders even if they refuse to acknowledge that their decisions have as much political as economic impact.