The shifting paradigm of U.S. external dominance in the Syria killings
Someone could well ask why the Western powers, especially the United States (U.S.), have such vested interests in the Middle East and, indeed, Syria as it bleeds everyday while the world does nothing.
The U.S. today is fairly self-sufficient in meeting its energy needs, so energy consolidation is not a compelling reason for its perennial engagement in Middle Eastern affairs. Perhaps, Goodarzi's book Syria and Iran, Diplomatic Alliance and Power Politics in the Middle East (2006) has some aspects of the answer.
Goodarzi argues that the Middle East's attraction to the superpowers and their constant interference is intricately bound up with the region's huge oil reserves and its geopolitical significance, as it really stands at the crossroads between Europe, Africa, Asia, and the Indian subcontinent. And in my view the U.S. as one of the superpowers cannot thrust its weight and penetrate the crossroads solely through political rhetoric, but through force projection or the preservation of American military hegemony, evidenced through half of a million U.S. troops, spies, contractors on some 737 military bases in 130 countries (Johnson, 2006).
Why then did U.S. President Barack Obama back off from his well-publicized military option against Syria? Is his failure to exercise the military option not contradictory to a U.S. policy of global preservation of American military hegemony? Obama won the Presidency in 2008 on a platform that he would be the President of peace and not war. He ended the Iraq war by withdrawing most of the troops, and is about to do the same with Afghanistan, except that he wants a long-term security pact that is not easily forthcoming due to Afghan's President Hamid Karzai's reluctance to acquiesce. And even now with the uneasy relationship between the U.S. and Iran, Obama argued for diplomacy as a first resort in talks aimed at dismantling that country's atomic activities.
And in reversing his position on air strikes against Syria to pursue soft diplomacy, willingly or not, Obama gained Russian President Putin's support to pressure Bashar al Assad to remove chemical weapons from Syria. More recently, Obama had a hand in the United Nations' (U.N.) initiation of peace talks in Geneva between the Syrian Government and the opposition forces. Nothing came out of the first round, with the second round in progress. But if these talks continue to fail, what would Obama's next move be, given the tradition of the U.S. military hegemony? Refer to Obama's observations in 2012 at the U.S. Holocaust Museum where he said that the U.S. cannot use the military to address every injustice globally, but should resort in the first place to the use of diplomacy, economic, and other methods to save lives (http://www.voanews.com/content/white-house-defends-obama-on-syria-after-mccain-criticism/1850311.html). The point of this paper is that the U.S. Administration cannot continue to march into other people's countries and dictate how they should carry on their affairs.
In restraining U.S. military interventions globally compared to other U.S. administrations, Obama has attracted many swipes from U.S. conservative politicians and commentators because for them he has abandoned the spirit and cause of the Beveridge, Truman, and Eisenhower doctrines which advocate for U.S. dominance of other nations, that is, promoting imperialism. Obama being wedded more to cultural diplomacy than to military engagements and imperialism pushes him closer to the label of an implementer of an 'anti-American foreign policy' in the eyes of many conservative U.S. lawmakers.
And as some U.S. policy makers, unmindful of their passion for imperialism, haggle on the possibility of military adventurism in Syria, the tragedy in that unfortunate country rages on, where about 130,000 persons were killed in Syria since 2011 (Syrian Observatory for Human Rights – http://syriahr.net/en/). Within the context of mass killings in Syria, U.S. lawmakers may do themselves some good in trying to understand the cultural complexities of Syria and the importance of alliances in the Middle East, specifically relating to the historic alliance between Syria and Iran. In fact, there were 33 different alliances between 1955 and 1979 in the Middle East (Walt, 1990). Before any Western power, including the U.S., starts to railroad Syria with ground and air troops and drones, it should develop a sense of what Syria is as a nation; something that ought to be done each time America angles toward military adventurism in the name of peace, freedom, and democracy in any country.
Only in 2012, one year after the bloodshed began, did Syria's President Bashar Al-Assad concede that Syria is in a state of war. Not surprisingly, the state of war has now become perennial. This state of war is a battle between the Bashar al-Assad and the rebels from diverse groups in Syria, and the possibility of a civil war is not improbable. Before making any definitive conclusion on the expectation of some impending civil war, note that Syria has the following diverse religious groups (VOA, December 20, 2012): Sunni Islam (74%); Christians (10-11%); Alawite Islam (9-10%); Druze (3%); Ismaili Islam (1%); Ithna'ashari/Twelver Shi'ite Islam (< 1%). Sectarianism is on the rise while simultaneously there is now a vociferous call for Bashar's removal from office and the institution of significant political reforms.
Over the last 47 years, Syria has experienced Ba 'thist dictatorial rule that commenced with the February 1966 coup perpetrated by the minority Alawite Arab Nationalist Ba 'th party of which Hafiz al-Assad was associated. The minority Alawite party constituting only about one-eighth of Syria's population remains in political control over a country predominantly Sunnis. Bashar al-Assad's father Hafiz al-Assad removed his Alawite partner Salah Jadid in November 1970, to initiate the dominance of the Assads.
Harris (2007) claimed that Hafiz al-Assad made Syria a regional power at great cost to the Syrians through political desertification, personal fiefdoms for his friends, and an economically-deprived economy; and that also bred inter-religious group resentment. Phillips (2012) provided further insights into the roots of the current uprising, and Hafiz sustained his political power through constructing social and economic inequalities to promote his strategy of divide and rule. For instance, on his accession in 1970, Hafiz had the support of a large cross-section of Sunni Arabs largely working class and peasants who were about 65% of the population as well as the non-Sunni Arab community such as Christians, Druze, and Alawites. He sustained this coalition support base through jobs and subsidies for the poor by expanding state institutions. But he fiercely excluded the Turkish Kurds and the Sunni Arab elite who were part of the governance structure in previous administrations. Bashar al-Assad inherited his father's legacy in 2000 with the hope of bettering it, but instead has not performed as a political leader for his country, graduating from rigidity to adventurism (Harris, 2007).
While economic and social conditions did not change much from his father's era, Bashar al-Assad cemented greater inequalities among the diverse religious groups, ensuring that the favored minority Alawhite group become the largest benefactors of economic gains. According to the World Development Indicators of the World Bank (http://data.worldbank.org/country/syrian-arab-republic), some economic and demographic features in Syria in the year 2010, the year prior to the current conflict, were: Population: 21,532,647 million; GDP in current US dollars: $59,147,033,452; GDP annual growth: 3.2%; GDP per capita in current US dollars: $2,747; life expectancy at birth: 75 years.
Phillips argued that the ills brought on Syria were related to Bashar's reversal of his father's socialist policies. In my view not genuine socialist policies, but 'convenient' policies that both father and son used to sustain their regime. Consequences of this turnaround include the creation of a liberalized economy, a reduction of subsidies to the poor, increased unemployment, and reduced incomes for those in the state bureaucracy. But those within the corridors of power, mainly Alawites, became enriched more so than in the Hafiz era. And Bashar made no effort at striking a balance between the established Alawite elite and enhancing the declining status of the Sunni Arabs. The upshot was the Sunnis' inevitable resentment against the corrupt Alawite elite. Indeed, any Western power including the U.S. contemplating an engagement with Syria must also factor the historic Syria-Iran connection. And for about 35 years now, the U.S./Iran relationship has been uneasy.
References:
Goodarzi, J., 2006. Syria and Iran, Diplomatic Alliance and Power Politics in the Middle East. London, U.K.: Tauris Academic Studies.
Harris, W.W., 2007. Review Article: Syria, British Journal of Middle Eastern Studies, 34:2, 215-220,
DOI: 10.1080/13530190701427941
Johnson, C., 2006. Nemesis, The Last days of the American Republic. New York: Metropolitan Books, Henry Holt and Company.
Phillips, C., 2012. Syria's Torment, Survival: Global Politics and
Strategy, 54:4, 67-82, DOI: 10.1080/00396338.2012.709389
VOA, December 20, 2012.
Walt, S.M., 1990. The Origins of Alliance. Ithaca, NY: Cornell University Press.
http://syriahr.net/en/ (Accessed on February 13, 2014).
http://data.worldbank.org/country/syrian-arab-republic (Accessed February 13, 2014).
http://www.voanews.com/content/white-house-defends-obama-on-syria-after-mccain-criticism/1850311.html. (Accessed February 13, 2014).
Restart Iran Policy by Stopping Tehran's Influence Operations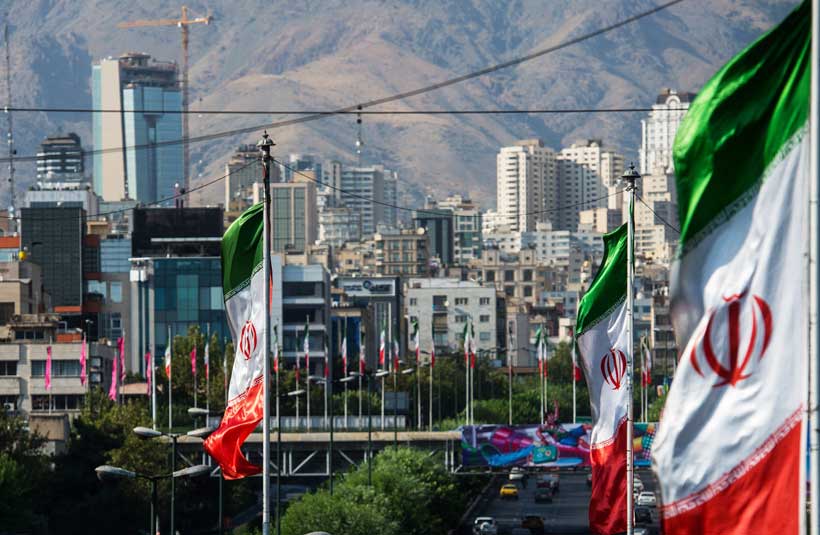 Another US administration is trying to figure out its Iran policy. And, as always, the very regime at the core of the riddle is influencing the policy outcome. Through the years, the clerical rulers of Iran have honed the art of exploiting America's democratic public sphere to mislead, deceive, confuse, and influence the public and government.
Yet Washington still does not have a proper taxonomy of policy antidotes when it comes to Tehran's influence operations.
Arguments dictated by Iranian intelligence services echo in think tanks and many government agencies. These include the extremely misguided supposition that the murderous regime can be reformed or is a reliable negotiating partner for the West; or that there is no other alternative but to deal with the status quo.
How has Tehran been able to deceive some in the US into believing such nonsense? First, by relying on the policy of appeasement pursued by Western governments. And second, through its sophisticated influence operations facilitated by that policy.
Consider three recent instances.
First. Just last month, an Iranian "political scientist" was charged by the Justice Department for acting as an unregistered agent of Iran and secretly receiving money from its mission in New York. "For over a decade, Kaveh Afrasiabi pitched himself to Congress, journalists, and the American public … for the benefit of his employer, the Iranian government, by disguising propaganda as objective polic1y analysis and expertise," the Justice Department noted.
Afrasiabi has an extensive body of published work and television appearances. In July 2020, according to the Justice Department, he linked many of his books and hundreds of articles in an email written to Iran's Foreign Minister, Javad Zarif, saying: "Without [Zarif's] support none of this would have been possible!"
Second. Across the Atlantic, one of Zarif's official diplomats in Europe, Assadollah Assadi, was convicted and given a 20-year prison sentence by a Belgian court on February 4 for trying to bomb an opposition rally in the outskirts of Paris in June 2018.
Court documents revealed that Assadi crisscrossed Europe as Tehran's intelligence station chief, paying and directing many agents in at least 11 European countries.
Assadi's terrorist plot in 2018 was foiled at the last minute. The main target was Maryam Rajavi, the President-elect of the National Council of Resistance of Iran (NCRI). Hundreds of Western lawmakers and former officials were also in attendance.
Third. Unable to harm its opposition through terrorism, the regime has expanded its influence operations against NCRI's main constituent organization the Mujahedin-e Khalq (MEK), which Tehran considers its arch nemesis.
For decades, the mullahs have misled, deceived, and confused America's Iran policy by disseminating considerable disinformation about the democratic opposition. This has in turn resulted in bungled American responses to Tehran's threats.
In a breaking revelation this month, a former Iranian intelligence operative wrote a letter to the UN Secretary General, outlining in glaring detail how the regime's Ministry of Intelligence and Security (MOIS) recruits, pays, and controls dozens of agents across Europe to influence policy.
Forty-one-year-old Hadi Sani-Khani wrote that he was approached by intelligence agents who lured him into the Iranian embassy in Tirana, Albania (MEK's headquarters). He said he wants to go back to Iran. On one condition, the embassy responded: Cooperate with the regime's intelligence against the MEK. He subsequently met with the regime's intelligence chief, Fereidoun Zandi, who coordinated a network of paid agents in Albania since 2014. The intelligence chief was later expelled by Albanian authorities along with the regime's ambassador.
Khani was paid 500 euros per month to write and publish anti-MEK articles and also send copious amounts of similar propaganda to members of the European parliament. Dozens of websites are operated by Tehran's intelligence, some of which are, astonishingly, undeclared sources for unsuspecting Western journalists, think tanks and government agencies when it comes to the MEK.
In many cases, reporters have met directly with the regime's intelligence agents for their stories. In September 2018, for example, according to Khani, a reporter from German newspaper Der Spiegel traveled to Albania. Khani recalls: "We met the Der Spiegel reporter in a Café in Ramsa district in Zagozi square. Each of us then told her lies about the MEK which we had been given in preparation of the meeting. … [Later on,] she occasionally asked me questions about the MEK which I then raised with the embassy and provided her the response I received."
Der Spiegel published the story on February 16, 2019, parts of which were copied from websites affiliated with Iran's intelligence service. Following a lawsuit, a court in Hamburg ordered Der Spiegel to remove the defamatory segments of its article.
These same agents also met with a New York Times correspondent at the same Café, who subsequently wrote a piece against the MEK, regurgitating the very same allegations.
The mullahs' influence operations are a serious obstacle to formulating an effective US policy toward Tehran. As long as the regime's agents are allowed to exploit America's public sphere, cultivate important relationships, infiltrate the media and think tanks, and influence serious policy deliberations in Washington through a flood of falsehoods, America will be at a substantial disadvantage.
China in the Middle East: Stepping up to the plate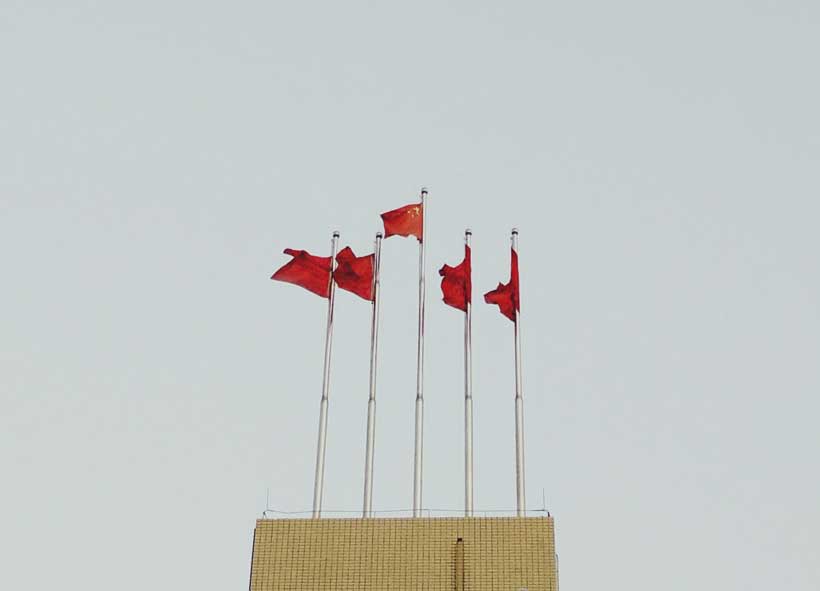 By defining Chinese characteristics as "seeking common ground while reserving differences," a formula that implies conflict management rather than conflict resolution, Messrs. Sun and Wu were suggesting that China was seeking to prepare the ground for greater Chinese engagement in efforts to stabilize the Middle East, a volatile region that repeatedly threatens to spin out of control.
The scholars defined China's goal as building an inclusive and shared regional collective security mechanism based on fairness, justice, multilateralism, comprehensive governance, and the containment of differences.
By implication, Messrs. Sun and Wu's vision reflected a growing realization in China that it no longer can protect its mushrooming interests exclusively through economic cooperation, trade, and investment.
It also signalled an understanding that stability in the Middle East can only be achieved through an inclusive, comprehensive, and multilateral reconstructed security architecture of which China would have to be part.
Messrs. Sun and Wu's article, published in a prominent Chine policy journal, was part of a subtle and cautious Chinese messaging that was directed towards players on all sides of the Middle East's multiple divides.
To be clear, China, like Russia, is not seeking to replace the United States, certainly not in military terms, as a dominant force in the Middle East. Rather, it is gradually laying the groundwork to capitalize on a US desire to rejigger its regional commitments by exploiting US efforts to share the burden more broadly with its regional partners and allies.
China is further suggesting that the United States has proven to be unable to manage the Middle East's myriad conflicts and disputes, making it a Chinese interest to help steer the region into calmer waters while retaining the US military as the backbone of whatever restructured security architecture emerges.
Implicit in the message is the assumption that the Middle East may be one part of the world in which the United States and China can simultaneously cooperate and compete; cooperate in maintaining regional security and compete on issues like technology.
That may prove to be an idealized vision. China, like the United States, is more likely to discover that getting from A to B can be torturous and that avoiding being sucked into the Middle East's myriad conflicts is easier said than done.
China has long prided itself on its ability to maintain good relations with all sides of the divide by avoiding engagement in the crux of the Middle East's at times existential divides.
Yet, building a sustainable security architecture that includes conflict management mechanisms, without tackling the core of those divides, is likely to prove all but impossible. The real question is at what point does China feel that the cost of non-engagement outweighs the cost of engagement?
The Middle East is nowhere close to entertaining the kind of approaches and policies required to construct an inclusive security architecture. Nevertheless, changes to US policy being adopted by the Biden administration are producing cracks in the posture of various Middle Eastern states, albeit tiny ones, that bolster the Chinese messaging.
Various belligerents, including Saudia Arabia, the United Arab Emirates, Qatar, and Turkey, but not Iran or Israel, at least when it comes to issues like Iran and the Palestinians, have sought to lower the region's temperature even if fundamentals have not changed.
A potential revival of the 2015 international Iran nuclear agreement could provide a monkey wrench.
There is little doubt that any US-Iranian agreement to do so would focus exclusively on nuclear issues and would not include other agenda points such as ballistic missiles and Iranian support for non-state actors in parts of the Middle East. The silver lining is that ballistic missiles and support for non-state actors are issues that Iran would likely discuss if they were embedded in a discussion about restructured regional security arrangements.
This is where China may have a significant contribution to make. Getting all parties to agree to discuss a broader, more inclusive security arrangement involves not just cajoling but also assuaging fears, including whether and to what degree Chinese relations with an Iran unfettered by US sanctions and international isolation would affect Gulf states.
To be sure, while China has much going for it in the Middle East such as its principle of non-interference in the domestic affairs of others, its affinity for autocracy, and its economic weight and emphasis on economic issues, it also needs to manage pitfalls. These include reputational issues despite its vaccine diplomacy, repression of the Uyghurs in the north-western province of Xinjiang, and discrimination against other Muslim communities.
China's anti-Muslim policies may not be an immediate issue for much of the Muslim world, but they continuously loom as a potential grey swan.
Nevertheless, China, beyond doubt, alongside the United States can play a key role in stabilizing the Middle East. The question is whether both Beijing and Washington can and will step up to the plate.
The US doesn't deserve a sit on the UNHRC, with its complicity in the Saudi war crimes in Yemen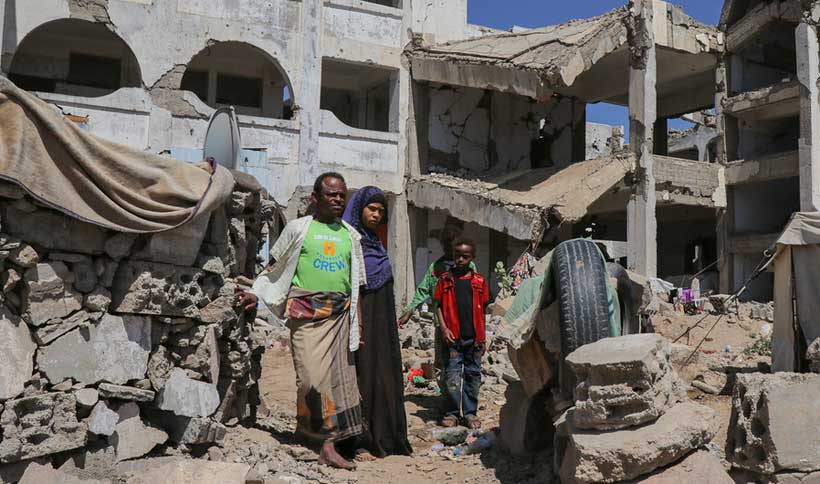 Last week, the US State Department communicated its intention of joining the UN Human Rights Council later this year. The UN General Assembly will be voting this October on who gets to join the 47-member UN Human Rights Council. 47 members is less than a fourth of all UN member states, so only very few countries get a seat and a say.
The United States does not deserve to join the UN Human Rights Council, with its complicity in the Saudi war crimes in Yemen.
The Human Rights Council is often criticized, especially by the right in the US, for having only bad human rights actors with atrocious records as members. But the US is not an exception to the atrocious human rights record club.
In the seemingly war-less Trump period, the US nevertheless still managed to get engaged in war and war crimes in the completely devastated Yemen, which was hit by the worst humanitarian crisis and famine over the last years, after US-backed Saudi forces basically flattened the country. Over 13mln people suffered from starvation. Media and human rights organizations like Human Rights Watch alike have pointed to US complicity in war crimes in Yemen.
Months ago, I criticized UNICEF chief Henrietta Fore for lauding the Saudis' "humanitarian leadership" in Yemen for the price of USD 150mln. The UN blue-washing partnerships were possible after UN Secretary General Antonio Guterres removed Saudi Arabia from the UN blacklist in 2020 to make sure the rivers of cash by the Saudi humanitarian heroes kept flowing in the UN's direction. But in October this year, it is not Antonio-it's not a big deal-Guterres that decides who gets on the UN Human Rights Council. It's all the UN member states. And many of them will not be impressed by the Saudi humanitarian leadership.
And even though a month ago, new US President Joe Biden announced that the US is ending its support for the Saudi offensive – and in parallel the US intell revealed the Khashoggi report which outlined the Saudi prince's involvement in the murder of the journalist – questions still persist about the US role in the Yemeni situation from now on. 73% of all Saudi arms imports come from the US. The US State Department will simply be playing on words from now on in redefining what constitutes "offensive" support for the Saudi coalition, as the State Department Spokesperson Ned Price seemed to suggest. Any military expert knows how difficult it is to differentiate between offensive and defensive capabilities. Unless it's really barb wire standing on your border, it's pretty hard to make the case that something will serve for only defensive purposes. Especially if the "defense-only" capabilities are for a war-driven Saudi-led coalition. So, basically the Biden policy is the Trump policy, but much more polished. The language is more technocraticly elegant, but the essence is the same – just like many of the other decisions by the Biden Administration in its first weeks. It's basically Trump, only the phrasing is much more polished and professionally shrewd.
This week, US Secretary of State Antony Blinken criticized Yemen's Houthies for breaking the peace in responding to the Saudi forces, but it is safe to say that there isn't much peace to break in Yemen, and the US has also taken care of that. So, Blinken's statement reveals a new doze of hypocrisy – hypocrisy, which also characterizes the US's decision to rejoin the UN Human Rights Council.
Biden's Syria strikes that left many Biden supporters quite surprised last week also indicated that many of us who thought Biden would be a classical Democrat centrist were actually wrong. Biden has much more in common with the right now, judging by his very first policy choices – at home and foreign policy wise.
The US government will have to try a bit harder than "we are not Trump", if it wants to convince the rest of the countries in October that it deserves a sit on the human rights table. If the Biden Administration continues the same way, it's not going to be able to do so.