Four big things to know about Egypt in 2014
Egypt will continue to make much news in the New Year — as it has since the 2011 revolution that brought down longtime U.S. ally President Hosni Mubarak amid scenes of blood and jubilation in Tahrir Square and beyond.
As Egypt celebrates the third anniversary of that revolution's launch on January 25th, the world's oldest nation-state enters another phase in its volatile transition from Mubarak's fading, sclerotic autocracy to a yet-uncertain future:
With all that in mind, here are four big things to know about Egypt in 2014.
1. EGYPTIANS SHOULD BE HEADING BACK TO THE POLLS SHORTLY. The overwhelming passage January 14-15 of an amended Constitution paves the way for new presidential and parliamentary elections soon, and legitimizes the ouster of former President Mohamed Morsi following the largest demonstrations in history last June 30.
This means that Egypt's extremely popular military regime, headed by charismatic Minister of Defense General Abdel-Fattah al-Sisi, has turned a crucial corner in gaining international acceptance, after nearly seven months of physical attacks within Egypt, and of media and policy assaults from abroad.
2. TERRORISM AND DISSENT WILL CONTINUE TO TORTURE EGYPT. Despite this latest triumph of the majority's will, the same destructive forces that have plagued the nation following the euphoria at Mubarak's fall will likely keep eating away at Egypt's social, political and economic fabric for the foreseeable future.
Friday, four explosions, including a suicide bombing that blew the facade off the seven-story State Security building downtown, have struck targets throughout Cairo, killing at least six and wounding more than 60 others.
President Barack Obama's botched handling of the rollout of Egypt's — and the Arab world's –democracy, in which the U.S. backed Islamists over secular liberal forces throughout the region, means our alliance with Cairo is far less secure than it was during Mubarak's nearly thirty years atop the pyramid of power in Egypt.
Mubarak told ABC's Christiane Amanpour on February 3, 2011, that Obama "doesn't understand Egyptian culture and what would happen if I step down now."
Mubarak accurately warned that if he resigned abruptly, as he was pushed to do that February 11 by Obama and the military in response to protests, bringing to climax the Arab Spring, he would be followed by chaos and rule by the Muslim Brotherhood (MB), which Egypt now rightly calls a terrorist organization.
Chaos duly ensued, and the well-organized, deeply entrenched MB and its Salafi allies, after electoral victories, imposed an Islamist agenda on the country, eventually alienating almost the whole citizenry.
As Obama told CBS's Steve Kroft during a joint interview with then-outgoing Secretary of State Hillary Clinton broadcast on "60 Minutes" January 27, 2013, at the height of the Islamists' ascendancy, "You know, when it comes to Egypt, I think, had it not been for the leadership we showed, you might have seen a different outcome there."
Supporters of Mubarak's successor, Mohamed Morsi, an MB hardliner, launched an armed insurgency when he was deposed on July 3, 2013 after only one year in power.
The MB's violent protests will probably not go away, though they are shrinking at least for the moment, while some of the key secular liberal groups that helped bring down both Mubarak and Morsi are turning against the repressive military.
Turnout for the new Constitution — which strips away most of the Islamist provisions found in the previous one, rammed through by Morsi in December 2012, while placing the military leadership beyond civilian control– was officially a modest 38.6 percent, but with a "Yes" vote of 98.1 percent.
In actual numbers, almost 20 million voters backed the document, over eight million more than endorsed Morsi's charter in December 2012, and roughly six million more than had voted for Morsi as president that May.
The MB and its Islamist allies, plus a few of the secular liberal groups that had opposed Mubarak, boycotted the vote, denouncing the crackdown on dissent under al-Sisi, a Bizarro World replay of the campaign against Morsi's own Constitution.
The 2014 referendum's success enables the widely-expected presidential candidacy of al-Sisi, a modern day pharaoh in a land that has known largely that kind of rule for the past five millennia.
Al-Sisi now runs Egypt through competent surrogates like Acting President Adly Mansour and Prime Minister Hazem al-Beblawy, though his glow may dim should he finally shed his uniform and govern directly as a civilian.
3 . EGYPT MAY BE JOINING A NUCLEAR ARMS RACE WITH IRAN WHILE REACHING OUT EVER MORE TO RUSSIA AND PERHAPS CHINA FOR ALTERNATIVES TO U.S. AID. This is happening as the Obama administration implements a toothless nuclear deal with radical Shiite Iran, alienating traditional Sunni allies like Egypt, Saudi Arabia and the United Arab Emirates.
In October 2013, Mansour announced a major expansion of Egypt's sixty-year old advanced nuclear program, possibly with help from Russia, with which Cairo signed an alarming $2 billion arms deal in November.
That alliance-shifting switch was prompted by Obama's decision last fall to suspend about a third of the annual $1.6 billion U.S. aid package to Egypt out of pique at al-Sisi's crackdown on the MB, while the White House had increased aid to Morsi when he had muzzled and even murdered his own opposition, angering most Egyptians.
To calm these strategically dangerous waters, last week Congress voted to grant $1.52 billion in aid to Egypt for 2014 — but it is so hedged with conditions that no one can be sure if all or indeed any of it will actually go to Cairo, or assuage a single Egyptian after so many snubs if it does.
4. CHRISTIANS WILL STILL SUFFER BUT MAYBE NOT AS MUCH. Egypt's long-persecuted Christian minority, wrongly blamed and physically targeted in a pogrom by the Islamists after Morsi's fall, will find neither the same level of active persecution, nor — unfortunately — much more government protection than it did in the waning days of Mubarak, which were also marred by frequent acts of mayhem against them.
Nor will they probably receive any help from the White House, which shamefully has been almost completely silent on the ever-more intense, large-scale violence against Christians throughout the Middle East and Muslim world in recent years.
Yet despite the divisions that still wrack the country, we ought to thank al-Sisi and the Egyptian people for ending the reign of the falsely "moderate," militantly anti-Western, anti-Christian, anti-Semitic, anti-female and anti-gay MB, that is allied with Al Qaeda and was using Egypt as a base to spread its influence and ideology.
For that service alone, Egypt today would be worth more than every penny it might yet see of the American taxpayers' money–even if we cannot buy a genuine democracy in a land that has never known one.
Where is the end of Iran Nuclear Crisis?
Following the years of tension over Iran's alleged efforts to develop a nuclear weapon, a long-term deal called Joint Comprehensive Plan of Action (JCPOA) between Iran and the five permanent members of the United Nations Security Council (UNSC)—the United States, the United Kingdom, France, China, Russia – plus Germany, known as P5+1— was reached on July 14, 2015. Based on these developments, the UNSC Resolution 2231 endorsed the nuclear deal among these parties, adopted on July 20, 2015.
As per the deal, the IAEA remains under the charge to verify Iran's compliance with the nuclear-related provisions of the JCPOA set forth in the agreement. Iran started providing the IAEA with necessary information to complete its investigation on the past records of its nuclear activities. The IAEA inaugurated increased monitoring and confirmed Iran's adoption of numerous actions and key steps towards the limitation of its nuclear program.
Under the 2015 accord, Iran was allowed to enrich uranium only up to a 3.67 percent concentration, to stockpile no more than 300kg of the material, and to operate no more than 5,060 centrifuges. Iran also agreed to limit the size of its stockpile of enriched uranium, used to make both reactor fuel and nuclear weapons for 15 years – until 2031 and the number of centrifuges installed to enrich uranium for 10 years -until 2026.
These developments triggered the relief of sanctions imposed by the United States, the European Union (EU), and the United Nations (UN) on Iran. The former US President, Barack Obama, referred to the deal as the significant step towards building "more hopeful world" and "opportunity to move in a new direction".
However, the first crisis over landmark nuclear deal arose soon after the announcement of the US President Donald Trump's withdrawal from the JCPOA on May 8, 2018. In light of Trump's decision, the US took actions to re-impose all sanctions on August 6, 2018 that were lifted in connection with the JCPOA.
President Trump denounced the Obama-era nuclear agreement with Iran as "defective, decaying, and rotten" as well as "one-sided deal". He also accused that the accord only restricted Iran's nuclear activities for a fixed period that failed to stop Iran from the development of its ballistic missiles and to facilitate real, comprehensive, and lasting solution of the nuclear crisis.
President Trump also raised the concern of the continuation of Iran's aggression and malign activities under the cover of the JCPOA to threaten the US and its allies as well as to exploit the international financial system and support terrorism and foreign proxies in favor of its withdrawal from the deal. Iran responded the US withdrawal from the JCPOA with its further preparation for the restoration of uranium enrichment required for both nuclear energy and weapons on an industrial level without any limitations.
The second tension over Iranian nuclear crisis emerged from Donald Trump's signing of an executive order imposing "hard-hitting" new sanctions on Iran on June 24, 2019 in response to the downing of an unmanned U.S. surveillance drone in international airspace by Iranian surface-to-air missile one week ago of the same month. Donald Trump also reaffirmed Washington's stand of continuing pressure on Tehran until latter's complete abandonment from nuclear activities.
It elevated tensions and worsened relations between the US and Iran. The confrontation was about to turn into military dimension though finally it did not happen thanks to Trump's swift repeal of its decision of launching military strikes against Iran.
The third and most recent crisis generated from Iran's announcement on boosting its uranium enrichment above the limit set by 2015 nuclear deal has drawn attention to international community in general and the involved global powers in particular, mostly the US, UK, and France. In the first week of July 2019, Iran declared to resume enriching uranium to higher levels, up to 5 percent concentration, to provide fuel required for its Bushehr nuclear power plant.
Iran also threatened to abandon more commitments under 2015 nuclear deal unless practical and tangible steps from the European powers are taken to implement European mechanism, known as, Instrument In Support of Trade Exchanges (INSTEX) in order to facilitate trade and circumvent US sanctions on Iran.
Iran argued for the decision of its uranium enrichment as a step against the Trump administration's unilateral exit from the 2015 nuclear deal and the re-imposition of multilateral sanctions in Iranian regime. Iran also accused that the world powers had failed to abide by their commitments. Since the beginning, Iran has been averring the development of its missile program as entirely peaceful and defensive in nature with the compliance of the principles verified by the IAEA.
In response, the US confirmed its policy of "maximum pressure" on Tehran acknowledged by the Trump administration referring to Iran's infringement to the limit as "playing with fire". The rest world powers such as the UK and Germany urged Iran for reversing its decision. France, Germany, and Britain expressed concerns over Iran's new announcement in the wake of heightening tensions certainly condemning Iran's decision as a "violation" of the nuclear pact.
The IAEA arranged an urgent nuclear agency meeting on July 10, 2019 requested by the US soon after Iran's confirmation of exceeding the stockpile of enriched uranium permitted under JCPOA. The rest concerned powers, Germany, France and the UK confirmed their supports for the JCPOA only after Iran's full compliance with its commitments. The closed-door meeting however ended without any unified stance.
However, China mentioned the US "unilateral bullying", e.g. the maximum pressure exerted by the US on Iran, as the major cause behind Tehran's announcement of breaching its uranium enrichment cap and the escalating Iranian nuclear crisis. China also expressed "regret" on Tehran's decision for further enrichment of its nuclear activities.
The re-imposition of the US sanctions and Iran's announcement of uranium enrichment have already generated high tension not only in US-Iran relations but also for global security. Iran's threat to enrich uranium beyond the limit has become a major issue of concern for the proliferation of nuclear weapons in Middle Eastern region. The peaceful solution of Iran nuclear crisis has thus become uncertain. The strategic rivalry among great powers, lack of mutual trust between the US and Iran, and absence of the fulfillment of commitments under the nuclear deal have been posing severe challenges to the durable solution of the nuclear crisis.
Is Iran safe for Americans to visit?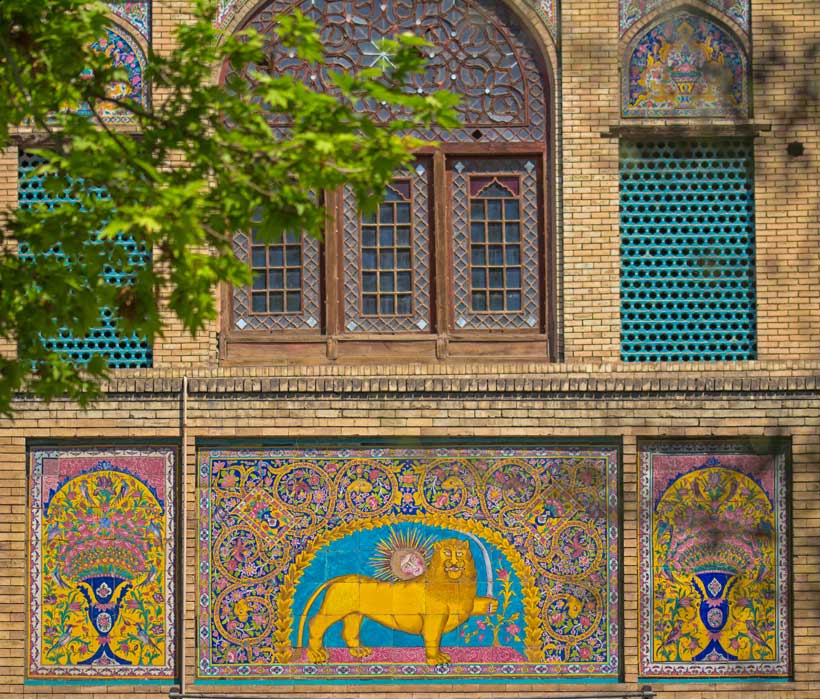 The matter of security in Iran is essentially considered as a complex question for any U.S. citizen willing to visit the Islamic Republic.
In this regard, Skift Inc., a New York City headquartered media company that provides news, research, and marketing services for the travel industry, has tried to answer the question from two different points of view; one from the U.S. government and the other by U.S. travel agents and tour operators.
On a Monday article, the media outlet noticed a hint of a "perception problem" deemed to be fueled by the Trump administration's rhetoric toward Iran.
Official answers to the query comes from the U.S. State Department, which has had a travel advisory against Iran since 1979, citing "the risk of kidnapping, arrest and detention of U.S. citizens." On the other hand, tour operators who spoke with Skift strongly disagree, maintaining that Iran has proven to be a safe and remarkably hospitable place for travelers, including Americans.
The dilemma arises when an antagonism intensifies between the Trump administration and Iran that makes some American tourists rethinking plans to visit the country though nearly all tour operators say Iran is a safe and hospitable destination even for U.S. visitors.
"It is a country that is often portrayed as unwelcoming, but the reality is quite the opposite," said Jenny Gray, the global product and operations manager of the Australia-based Intrepid Travel.
"Iranians are warm, friendly and eager to show off their country to foreigners. The feedback from our travelers is a testament to this."
"Once they [Iranian authorities] have been approved for entry [issuing visas], people are welcomed warmly—we've never encountered a problem or even a cold shoulder," said Robin Pollak, the president of Journeys International, which is offering Iran tours since 2015.
"People in Iran are very curious about visitors from a culture that is off-limits to them. They understand that American visitors do not reflect the way America is portrayed to them by their government," she added.
Janet Moore, owner of Distant Horizons, which has offered customized tours to Iran for over 20 years, says "We're used to getting questions on politics and safety, but this time frame seems more serious than what we've been through before."
"People are worried about the rhetoric from (President) Trump and (national security advisor John) Bolton. They don't want to be anywhere where there's military activity."
With an Iran tour scheduled for September, Moore said she's uncertain whether the trip will actually go forward.
"People have really started to get skittish," she said. "We're not getting new sign-ups and most of our American travelers have pulled out and are making alternative plans. While people feel Iran is probably still safe, they also feel it's something they can do later when things calm down."
Reverting to foreign arrivals, Skift reports that Journeys International has seen interest fall off sharply among its clientele, which is primarily from the U.S., during the past month.
G Adventures, which offers a 14-day Iran itinerary, says that bookings among American travelers has fallen by 14 percent this year, said communications director Kim McCabe. At the same time, she noted that bookings from non-U.S. travelers increased by about that same amount.
"Global visitor interest in Iran seems to be modestly growing," Kim said.
"Demand for Iran has been a real up and down situation," Moore said. "Four years ago it was at a high point. Then we ran into problems in 2017 when Trump announced the travel ban on Muslims. Some people cancelled travel plans to Iran because they feared Iran would stop issuing visas or that they would be met with antagonism."
Skift concludes that despite setbacks, the tour operators are optimistic about long-term growth in tourism to Iran, which in recent years has stepped up efforts to increase international visitation and has the stated goal of attracting 20 million annual visitors by 2025.
Last December, Ashely Duncan, an American fashion psychologist who accidentally landed in Iran, announced that her perception of the country was "totally different" from what mainstream Western media outlets portray.
Duncan told IRNA in an interview that "As an American, I did have a pleasant experience. I did not allow the politics and the diplomatic relationship to taint my view of Iran's people."
Iran hosts some of the world's oldest cultural monuments including bazaars, museums, mosques, bridges, bathhouses, madrasas, gardens, rich natural, rural landscapes as well as 22 UNESCO World Heritage sites.
From our partner Tehran Times
UAE withdraws from Yemen: Managing alliances and reputational threats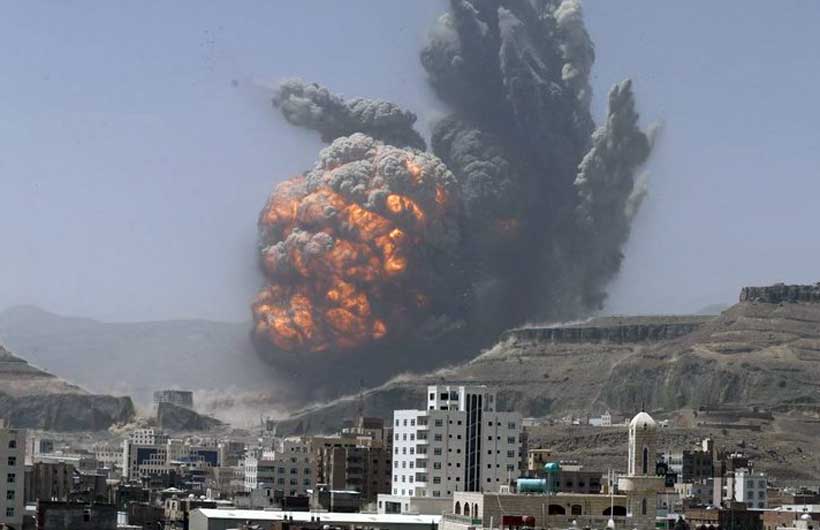 A United Arab Emirates decision to withdraw the bulk of its forces from Yemen shines a spotlight on hard realities underlying Middle Eastern geopolitics.
The pullback suggests that the UAE is preparing for the possibility of a US military confrontation with Iran in which the UAE and Saudi Arabia could emerge as prime battlegrounds.
It also reflects long-standing subtle differences in the approaches of Saudi Arabia and the UAE towards Yemen.
It further highlights the UAE's long-standing concern for its international standing amid mounting criticism of the civilian toll of the war as well as a recognition that the Trump administration's unquestioning support may not be enough to shield its allies from significant reputational damage.
The withdrawal constitutes a finetuning rather than a reversal of the UAE's determination to contain Iran and thwart political Islam witness the Emirates' involvement in the Libyan civil war and support for renegade field marshal Khalifa Belqasim Haftar as well as its support for the embattled Sudanese military and autocrats like Egyptian general-turned-president Abdel Fattah al-Sisi.
While the UAE may have withdrawn the bulk of its troops from key regions of Yemen, it leaves behind Emirati-trained local forces that will continue to do its bidding. The withdrawal, moreover, is not 100 percent with the UAE maintaining its Al-Mukalla base for counterterrorism operations.
The UAE's commitment to assertive policies designed to ensure that the small state can continue to punch above its weight are also evident in its maintenance of a string of military and commercial port facilities in Yemen, on the African shore of the Red Sea, and in the Horn of Africa as well its hard-line towards Qatar and rivalry with Turkey.
As part of its regional and international projection, the UAE is keen to maintain its status as a model for Arab youth and preferred country of residence.
The UAE's image contrasts starkly with that of Saudi Arabia, the custodian of Mecca and Medina, Islam's two holiest cities.
Crown Prince Mohammed bin Salman's policies, including the clampdown on domestic critics and the Yemen war, have prompted embarrassing calls by prominent Islamic scholars for a boycott of the pilgrimage to Mecca, one of the five pillars of Islam.
Wittingly or unwittingly, the withdrawal leaves Saudi Arabia and Prince Mohammed, the instigator of the more than four-year long war that has sparked one of the world's worst humanitarian crises, exposed.
Nonetheless, despite differing objectives in Yemen, the UAE too suffered from the reputational fallout of bombings of civilian targets that were largely carried out by the Saudi rather than the Emirati air force.
Operating primarily in the north, Saudi Arabia focussed on countering Iranian-backed Houthi rebels whose stronghold borders on the kingdom while the UAE backed South Yemeni separatists and targeted Muslim-Brotherhood related groups.
With the withdrawal, the UAE may allow differences with Saudi Arabia to become more visible but will not put its alliance with the kingdom at risk.
If past differences are anything to go by, Saudi Arabia and the UAE are able to manage them.
The differences were evident in recent weeks with the UAE, unlike Saudi Arabia, refraining from blaming Iran for attacks on tankers in the Gulf of Oman.
Leaked emails written by Yousef al-Otaiba, the UAE's influential ambassador in Washington, laid bare the Emirates' strategy of working through the Saudi court to achieve its regional objectives despite viewing the kingdom as "coo coo."
Similarly, differences in the two countries' concept of Islam failed to rock their alliance despite the effective excommunication in 2016 of Saudi-backed ultra-conservatism at a UAE-sponsored conference in the Chechen capital of Grozny.
The alliance is key to the two countries' counterrevolution aimed at maintaining the region's autocratic status quo in the face of almost a decade of popular revolts, public protests and civil wars.
The UAE-Saudi-led counterrevolution is driven by Prince Mohammed and his UAE counterpart, crown prince Mohammed bin Zayed's desire to shape the Middle East in their mould.
The UAE rather than the kingdom was the driver behind the Qatar boycott with Saudi King Mohammed and Prince Mohammed initially reaching out to the Qatar-backed Muslim Brotherhood when they came to power in 2015.
Four years later Saudi Arabia, is unlikely to radically shift gears but could prove less intransigent towards the group than the UAE.
While preparing for possible conflict with Iran may be the main driver for the withdrawal, it is unlikely to protect the UAE from damage to its reputation as a result of its involvement in Libya and Sudan as well as its draconic clampdown on dissent at home.
Mr. Haftar's UAE-armed forces are believed to be responsible for this week's bombing of a detention center for African migrants in the Libyan capital Tripoli that killed 40 people and wounded 80 others.
The bombing came of the heels of a discovery of US-made missiles on one of Mr. Haftar's military bases packed in shipping containers stating they belonged to the "UAE Armed Forces." The UAE has denied ownership.
The UAE's withdrawal from Yemen will likely help it evade calls for Yemen-related arms embargoes.
Libya, however, could prove to be the UAE's Achilles heel.
Said Robert Menendez, the top Democrat on the Senate Foreign Relations Committee, in a letter to US Secretary of State Mike Pompeo: "You are surely aware that if these allegations prove true you may be obligated by law to terminate all arms sales to the UAE."