A Pax Sinica in the Middle East?
English-language media completely ignored a noteworthy statement that led Der Spiegel's German-language website October 12, a call for China to "take on responsibility as a world power" in the Middle East.
Penned by Bernhard Zand, the German news organization's Beijing correspondent, it is terse and to the point: now that China imports more oil from the Middle East than any other country in the world, it must answer for the region's security. "America's interest in the Middle East diminishes day by day" as it heads towards energy self-sufficiency, wrote Zand, adding:
China's interest in a peaceful Middle East is enormous, by contrast. Beijing is not only the biggest customer of precisely those oil powers who presently are fanning the flames of conflict in Syria; as a VIP customer, Beijing has growing political influence, which it should use openly. The word of the Chinese foreign minister has just as much weight in Tehran and Riyadh as that of his American counterpart.
China's situation, Zand continues, is rather like Germany's after reunification: a state whose economic power is growing will eventually be asked what it puts on the table politically. He concludes:
The time when American could be counted on to secure Beijing's supply lines soon will come to an end – America's budget deficit will take care of that by itself. Whoever wants to be a world power must take on responsibilities.
I have no idea how China envisions its future role in the Middle East. Americans will learn the intentions of the powers who gradually fill the vacuum left by Washington's withdrawal from the world "well after the fact, if ever", as I wrote on September 16 (See US plays Monopoly, Russia plays chess, Asia Times Online). That is why I have retired from foreign policy analysis. It is helpful, though, to take note of what the rest of the world is saying, particularly when not a single English-language source made reference to it. Der Spiegel's public call for China to assume a leading geopolitical role in the Middle East, though, did not appear out of context.
American commentators have regarded China as a spoiler, the source of Pakistan's nuclear weapons technology, Iran's ballistic missiles, and other alarming instances of proliferation. It is worth considering a radically different view of China's interests in the lands between the Himalayas and the Mediterranean: no world power has more to lose from instability than does China.
Iran's nuclear weapons program poses the greatest risk to the region, and China has been viewed as uncooperative in the extreme by Western diplomats trying to tighten the economic screws on Tehran. Chinese companies, moreover, have helped Iran bypass trade sanctions, but at great cost, and with a complex result. The New York Times on September 30 profiled the problems of Iran's economy under the sanctions, and took note of the country's dependence on China:
One economist, Mohammad Sadegh Jahansefat, said the government had been taken hostage by countries benefiting from the sanctions – particularly China, which he called the worst business partner Iran had ever had.
"China has monopolized our trade – we are subsidizing their goods, which we are forced to import," he said, adding of its work in the energy industry, "They destroy local production and leave oil and gas projects unfinished so that no one can work with them." [1]
China's capacity to exert pressure on the Iranian regime is considerable. Apart from its interest in avoiding nuclear proliferation in the Persian Gulf, China has a number of points of conflict with Iran, well summarized in an October 17 survey by Zachary Keck in The Diplomat. [2] The one that should keep Tehran on its toes is the Islamic Republic's border with Pakistan. Iran announced October 26 that it had hanged 16 alleged Sunni rebels in Baluchistan province on the Pakistani border, the latest in a long series of violent incidents.
"With a population of 170 million, Pakistan has 20 million men of military age, as many as Iran and Turkey combined; by 2035 it will have half again as many," I observed in 2009 (see Hedgehogs and flamingos in Tehran, Asia Times Online, June 16, 2009). It also has nuclear weapons.
Iran sits between two Sunni powers -Turkey and Pakistan – that depend to a great extent on Saudi financing, and that also have excellent relations with China. Turkey's still-disputed agreement to buy a Chinese air defense system represented a revolution in Chinese-Turkish relations, motivated by a Chinese promise to transfer the whole package of relevant technology to Turkey and to help the Turks to manufacture the systems, a more generous offer than ever Ankara got from the West. Turkey is the logical terminus for the "New Silk Road" of road, rail, pipelines and broadband that China has proposed to build in Central Asia.
China, it might be added, also has excellent relations with Israel, whose premier technical university just was offered a US$130 million grant from Hong Kong magnate Li Ka-shing to fund part of the costs of building a branch in China. Chinese provincial and local governments will contribute another $147 million. The seamless interchange of ideas and personnel between Israel's military, universities and tech entrepreneurs is a success story in miniature that China hopes to reproduce in scale. As Singapore-based political scientist Michael Raska reports, China's military modernization envisions the spread of dual-use technologies to private industry.
Without attributing any geopolitical intention to Beijing, the visible facts make clear that China has the capacity to exercise strategic influence in the Middle East, and it has an unambiguous interest in maintaining stability. What China might choose to do, Washington will learn after the fact, if ever. If China wished to influence Iran, for example, it has considerable means to do so, and a great deal else besides.
Climate change: UAE and Russia eye geopolitical and commercial mileage
Climate change, much like war, could prove to be a geopolitical and commercial gold mine. At least, that is the take of DP World, Dubai's global port operator, and Russia's sovereign wealth fund.
DP World is partnering with the fund, the Russian Direct Investment Fund (RDIF) to create an all-year round maritime sea route from Europe to Asia through the Arctic.
"Time is money in business and the route could cut travel time substantially more than traditional trade arteries for cargo owners in the Far East wanting to connect with Europe, coupled with benefits to the Russian economy," DP World chairman and CEO Sultan Ahmed bin Sulayem told the Arab News.
In partnering with DP World, RFID brings to the table Rosatom, Russia's atomic energy agency, which operates nuclear-powered ships that could ply the route, and Norilsk Nickel, a mining and commodities company.
Dubai and Russia are betting that climate change, which has dramatically shrunk the Arctic ice sheet in the past two decades, has made possible what eluded Europeans for centuries: ensuring that the Northeast Passage linking the Northern Atlantic with the Pacific is accessible all year round even if rail remains faster than carrying cargo by ship.
The commercial and geopolitical implications of all year-round passage are significant.
Beyond challenging the status of the Suez Canal as the foremost link between the Atlantic and the Pacific, the Artic route would grant Russia the one thing it has so far failed to achieve in its partnership with China: a key role in the transportation linkages between Europe and Asia that the People's Republic is seeking to create with massive investment in its Belt and Road initiative.
That role would be bolstered by the fact that the Arctic route would cut the maritime journey from Northeast Asia from somewhere between 34 and 45 days through the Suez Canal to 23 days via the Northeast Passage.
"Because of global warming, there are some things happening that open some opportunities. Russia has this frozen coast all of the seasons. Now it's opening up and it's possible to navigate for nine months. When you have special ships, you can actually have 12 months navigation," RFID CEO Kirill Dmitriev told the Saudi paper.
The partnership with Dubai gives a new laese on life to Russian aspirations to become a key node in Belt and Road linkages after Russia failed to persuade China Railway Eryuan Engineering Group (CREEC) to invest in converting the Trans-Siberian Railway into a high-speed link that would connect St. Petersburg with the Far East.
CREEC last year definitively dashed Russian hopes, declaring that the "the high-speed rail through Russia will never pay off."
In a further setback, China simultaneously opted for an east-west road link through Kazakhstan after efforts to complete a Moscow-St. Petersburg highway as well as a ring road around the Russian capital and a Volga-Kazakhstan road stalled.
Frustrated with the lack of Chinese interest, state-run Russian Railways is itself investing heavily and reaching out to Japan to significantly increase freight traffic on the almost 9,300-kilometre-long trans-Siberian route.
The rail company aims to increase by a factor of 100 the number of containers transported from Japan to Europe from 3.000 last year to 300,000 and tonnage by 50 percent from less than 90 million to 180 million, according to Russian Railways first vice president Alexander Misharin.
Mr. Misharin told Nikkei that the investment, including US$745 million last year, involves laying double tracks, linking the railroad to seaports and automating the system.
Mr. Misharin was hoping to cooperate with Japan Railways Group to create a door-to-door cargo transportation system between Japan and Europe that would reduce transportation time to at most 19 days. He said the Russian rail company was looking at building logistics centres with Japanese trading firm Sojitz.
Upgrading the Trans-Siberian Railway would significantly bolster Russia's geography as a key bridge in the emergence of Eurasia, the gradual integration of Europe and Asia that ultimately would erase the seemingly artificial division of one landmass into two continents.
It would also significantly facilitate linking the railway to the Belt and Road by making it financially feasible.
That is less far-fetched with China Railway International Group lending Russia US$6.2 billion for the construction of a 790-kilometre long Moscow-Kazan high speed rail line, envisioned as the first phase of a link between the Russian capital and Beijing that would cut travel between the two cities to two days.
To secure the loan, Russia agreed to use Chinese technology and construction equipment.
Russia has also expressed interest in linking its Trans-Siberian Railway to the Chinese-controlled Pakistani port of Gwadar, a Belt and Road crown jewel.
Russia is betting that the combination of the Northeast Passage and upgraded Trans-Siberian rail links would make its positioning as a transit hub significantly more attractive.
That is true even though the Northeast Passage is too shallow for giant box ships that traverse the Suez Canal and lacks the kind of ports capable of accommodating those vessels. The Passage is likely to see primarily smaller container ships.
One way or the other, DP World, expecting to operate ports that Russia plans to build along an Arctic route, would emerge a winner by expanding its global footprint. "We were always missing Russia. Russia is a link," DP World's Mr. Sulayem said.
Said Russian shipping giant Sovcomflot CEO Sergey Frank: "Trade is growing and there is space for everybody. If the cargo originates in the south part of China, it will go through the Suez. If it originates in Northern China, the NSR (Northern Sea Route) will be seriously considered. Cargo will always find the fastest way to move."
Iran-US Tensions Are Unlikely to Spill into War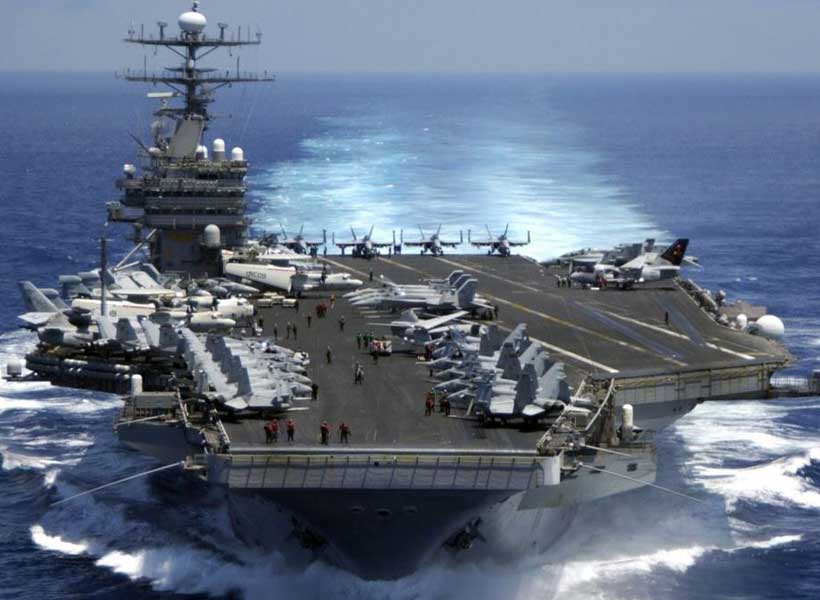 To the south of Georgia trouble is brewing as Iran and the US (and its allies) are almost openly engaged in a military competition around the Persian Gulf and the Strait of Hormuz.
True, Georgia does not share a border with Iran, but its close economic and cultural relations with Tehran might be further endangered. It is unlikely that the US will tolerate Georgia's neutral position in a potential conflict between the two states. Therefore, the Georgian government will find itself in a difficult position but will most likely act according to wider US interests in the South Caucasus. Even if a military conflict does not ensue (as explained below), Georgian-Iranian relations will take a hit.
The US recently announced plans to set up a multinational military coalition to protect the waters around Iran and Yemen, particularly commercial routes where about $554 billion worth of trade, mainly oil and gas, passes through the Straits of Hormuz each year. The military confrontation between Iran and the US could cause disruption, costing the biggest trader, Saudi Arabia, $3.5 billion a week, but also negatively impacting many Asian shippers.
This comes on top of what happened last month when Iran came close to war with the US after Tehran's unprecedented decision to shoot-down a US drone with a surface-to-air missile. Back then, the US officials, including President Donald Trump, said that this could trigger retaliatory strikes. According to various sources, Trump green-lighted a limited air-strike against Iran's surface military capabilities but cancelled the decision some minutes later when fighters were in the air.
The root of Iranian-American tensions lies in the differences regarding Tehran's nuclear program. Washington abandoned the nuclear agreement the world powers reached in 2015 and Iran recently announced it has reached a high level of uranium production.
The tensions, as said above, induced the US and its allies, primarily in the Persian Gulf, to create a coalition. This is a very good example of what kind of future naval coalitions the US will be able to muster to prevent a certain group of countries from controlling vital economic choke points such as the Strait of Hormuz or the Strait of Malacca in Asia. But this also raised an alarm among politicians and the world's analytical community that we might see a military confrontation between the US (and its allies) and Iran. First, it should be emphasized that Iranians understand well that a military confrontation would be deadly for the country's economy, leading to potential unrest in various regions. Second, a military confrontation with the US is simply beyond the Iranian resource base. However, it is also true that the US does not want to engage Iran as the latter is a completely different story from what the American forces did during the invasion of Iraq in 2003. And it is not about Iran's far superior military capabilities than those of Iraq: the major difference lies in geographic factors.
A look at the map shows that Iran's major population centers are surrounded by almost impregnable mountains and deserts as well as water barriers. In the west and northwest are the Zagros Mountains, which bar Iran from Iraq. In the north, the Elburz Mountains as well as Armenia's mountainous lands serve as a defensive shield. The Caspian Sea to the north and the Arabian Sea to the south are yet more impregnable barriers. To the east and northeast lie the harsh climate of Afghanistan and Pakistan. Turkmenistan's semi-barren steppe-lands keep Iran's provinces more or less safe (barring occasional attacks by nomadic peoples).
The fact of being both geographically contained and geographically defended has defined the Iranian grand strategy from the ancient Persian empires to modern Iran. The country's mountains and deserts have made it almost impossible to conquer and then keep under control. Consider, for example, several of history's greatest conquerors. The Mongols and, later Tamerlane successfully invaded the Iranian plateau, but to keep it, they either had to deploy tens of thousands of troops (which they were unable to do) or co-opt the local population (which they did) by allowing them to participate in the country's governance. The same goes for Alexander the Great, Iran's most successful conqueror. Following his conquest of the land, he co-opted the local elites to hold onto the state – and after he died, Iran quickly regained its independence.
Iran and the US want to avoid a direct military clash, but also do not want to lose their face among their respective allies. Still, the attempts to diminish tensions between the two powers become less and less effective as Iran grows its nuclear-related capabilities and the US sees less and less room to entice Tehran into a mutually beneficial understanding.
Author's note: first published in Georgia Today
Algerian soccer success is a double-edged sword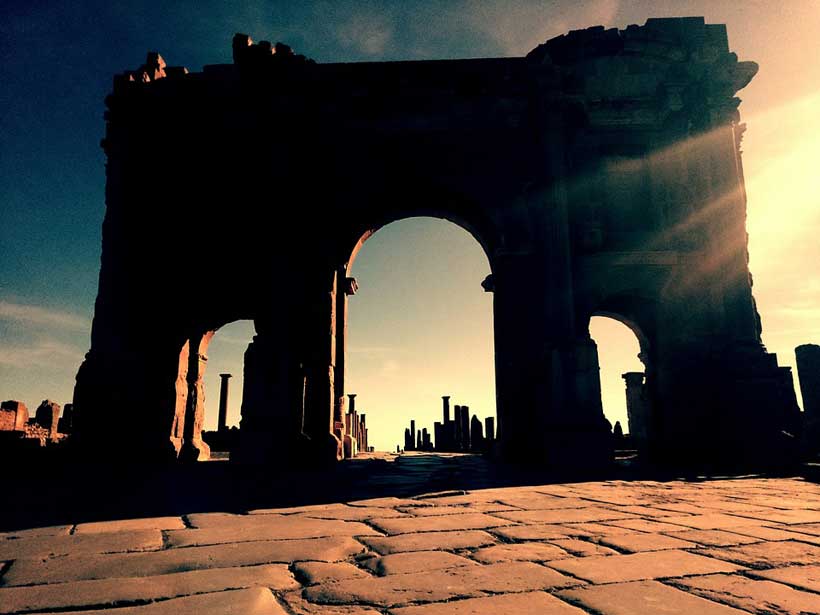 It took Algeria barely two weeks to charge Algerian soccer fan Samir Sardouk and sentence him to a year in jail for harming the national interests of his country.
Mr. Sardouk was convicted for shouting "There is no God but Allah, and they will come down" during the African Cup of Nation's opening match in the Egyptian capital of Cairo on June 21.
Four other Algerians were given six-month suspended sentences for lighting firecrackers in the stadium.
Mr. Sardouk's slogan referred to demands put forward in months of mass anti-government protests that all those associated of Abdelaziz Bouteflika, the country's long-standing president who was toppled in April, be removed from office.
Mr. Sardouk's sentencing casts a shadow over the Algerian squad's achievement in reaching the African Cup final for the first time in 29 years after defeating Nigeria.
Together with celebrations of Algeria's earlier qualification for the African Cup's semi-finals after defeating Ivory Coast, it demonstrates the risk for autocrats and illiberals who use sports in general and soccer in particular to project their country in a different light internationally and polish their tarnished images by associating themselves with something that evokes the kind of deep-seated passions akin to the power of religion.
If celebrations of Algeria's semi-final qualification and subsequent victory over Nigeria are anything to go by, an Algerian triumph in the finals, like past soccer victories in countries like Egypt and Iran, are likely to inspire rather than distract anti-government protesters.
Algerians fans in France took to the streets in Paris, Marseille and Lyon within hours of Algeria reaching the final. Their celebrations were mired by violence.
Similarly, the semi-finals celebrations spilled over into mass anti-government protests despite a huge police presence on the streets of Algiers and Paris added to the significance of Mr. Sardouk's conviction. The protesters demanded a "civilian, not a military state"
Algerian police reportedly detained a dozen demonstrators. "There is a clear desire to prevent peaceful marches in Algiers, the deployed security device says it all." tweeted Said Salhi, vice president of the Algerian League for the Defense of Human Rights (LADDH).
African Cup-related Algerian fan violence precedes the 2019 tournament. A massive brawl between players and fans mired a 2014 Libya-Algeria African Cup qualifier.
Violence associated with this year's tournament was nonetheless minimal when put into the context of violence in Algeria having become a norm prior to this year's revolt and the fact that the uprising has been largely peaceful.
The apparent shift away from violence is all the more remarkable given Algerian psychologist Mahmoud Boudarene's assessment in 2014, a time of multiple soccer-related incidents.
"Violence in Algeria has become ordinary and banal. Hogra, the word Algerians use for the government's perceived contempt for ordinary citizens, has planted a sickness in Algerian society. People feel that the only way to get anything done is to have connections or threaten the peace. It is a system where hogra and social injustice rule. Social violence has become the preferred mode of communication between the citizen and the republic — today in our country everything is obtained through a riot," Mr. Boudarene told the Associated Press at the time.
This year's popular revolt, inspired by lessons learnt from the 2011 popular Arab revolts, has emboldened protesters and given them a sense of confidence that is likely to ensure that potential African Cup final celebrations-turned-protest remain largely peaceful.
With Algeria having qualified for the final, the Algerian defence ministry, despite the police posturing, was preparing six military planes to fly 600 fans to Egypt for the African Cup final.
The gesture underlined soccer's political importance and constituted an attempt by the military to align itself with the Algerian squad's success.
The significance of soccer makes Mr. Sardouk's sentencing all the more remarkable despite the assertion that his slogan mired Algeria's march towards soccer victory.
For starters, it sought to draw a dividing line between national honour and protest in a country where a majority are likely to be soccer fans.
He was convicted at a time that Algeria has been wracked by protests since February in support of political reforms that would dismantle the country's long-standing, military-dominated regime with a more transparent and accountable government.
The conviction is also noteworthy because Mr. Sardouk's protest, coupled with acts of defiance by militant Egyptian soccer fans, threatened to turn the African tournament into a venue for the expression of dissent from across the Middle East and North Africa, a region populated by autocratic, repressive regimes and wracked by repeated explosions of poplar anger.
Finally, the sentencing was striking because it violated the spirit of both the military's effort to retain a measure of control by co-opting the protests and a long-standing understanding with militant soccer fans that preceded the recent demonstrations that allowed supporters to protest as long as they restricted themselves to the confines of the stadium.
The Algerian military's attempt to curtail fans and co-opt the revolt bumps up against the fact that the protesters, like their counterparts in Sudan, Morocco, Pakistan and Russia, have sought to avoid the risks of the military seeking to implement a Saudi-United Arab Emirates template to blunt or squash the protests.
The core lesson protesters learnt is that the protests' success depends to a large extent on demonstrators' willingness and ability to sustain their protests even if security forces turn violent. An Algeria that emerges from the African Cup final as the continent's champion would give the protesters a significant boost.
It also constitutes an opportunity to ensure that Algeria does not revert to an environment in which violence is seen as the only way to achieve results.
Said a former senior Algerian intelligence official: "We will return to violence if there is no real democratic transition. The African Cup doesn't fundamentally change that but does offer a window of opportunity."
Author's note: This story first appeared on Africa is a Country