Since the 9/11 attacks, numerous books have been written about the Taliban, documenting its history and resurgence.
Many writers fault the United States for failing to turn Afghanistan into the Shangri La that it could be, claiming that beginning with the Bonn conference in December 2001, the Afghanistan war has been a disaster punctuated by one missed opportunity after another, guided by a hubristic new imperialism.
Some recurrent themes pervade this literature. To begin with, it is believed that the Taliban is not as bad as is commonly thought and that its actions should be equated with those of others, thereby implying that bad behavior is the norm. It has likewise been argued that the Taliban can be coaxed into behaving better if only Washington will provide the right combination of carrots and sticks, and that isolating the movement, and holding it accountable for its atrocities, will only embolden it. Finally, there is the view that the West in general and Washington in particular must excuse the Taliban's "excesses" as just another way of life: This requires treating Pashtunwali (the tribal code of behavior traditionally governing Pashtun society), Shari'a, and democracy as merely different approaches to living, none better, none worse than another.
Through often learned prose, plenty of repetition, and the kind of authorization conferred by academic presses, these placating chroniclers have greatly burnished the Taliban's image in the West. As U.S. foreign policy in Afghanistan shifts from surge to surgical strikes to peace talks, Americans had better get to know the real Taliban.
Taliban: Militant Islam, Oil and Fundamentalism
As a correspondent for the Far Eastern Economic Review, Ahmed Rashid reported on the rise of the Taliban as it happened. Taliban: Militant Islam, Oil and Fundamentalism in Central Asia, first published in 2001 prior to 9/11 and now in its second edition (2010),[1] was among the first book-length examinations of the Taliban. Rashid's work is best known for the section, "The New Great Game," which outlines a new colonialism in which Iran, Russia, China, the United States, and even Japan control the fate of the region. He faults Washington for the rise of the Taliban because it failed to provide the proper circumstances and funding that could have prevented its resurgence. As Rashid puts it: "The pipeline of U.S. military aid to the Mujahedin was never replaced by a pipeline of international humanitarian aid that could have been an inducement for the warlords to make peace and rebuild the country."
In a chapter for the new edition—"The Taliban Resurgent 2000-2009″—Rashid argues that excluding the Taliban from the Bonn conference was a disastrous oversight but fails to acknowledge that the Taliban would certainly have opposed its goal—to create, in Rashid's words, "a broad-based, gender-sensitive, multi-ethnic and fully representative government." He goes on to blame the Taliban resurgence on U.S. failure to commit adequate forces to the country in its "rush" to move on to Iraq: "even a few more U.S. troops could have made a huge difference." What he neglects to mention, though, is that even if the Bush administration had decided to commit every person, dollar, and piece of equipment that went to the Iraq war to Afghanistan, much of it would have spent years sitting at Bagram Air Base, awaiting transportation over Afghanistan's nonexistent infrastructure.[2]
While Rashid acknowledges that Pakistan's Inter-Services Intelligence has provided safe haven and intelligence to the Taliban since its founding, he downplays those efforts, putting them on equal footing with "problems within NATO and lack of U.S. focus." These problems, however, are not on equal footing. Nothing short of a full invasion of Pakistan could have prevented the Taliban from resurging.
Rashid's solution has always been to negotiate with the Taliban, bringing it into the civilized world, in part, by honoring it. He argues that the Taliban of the 1990s was "essentially a peasant army rather than an international terrorist organization. This is what they still are … not a monolithic organization, but one in which there [are] several interest groups, some of which could be won over." Here Rashid makes the same error of omission made by many of the Taliban's enablers: He pretends that Washington has never treated the movement with the same kind of diplomatic engagement it treats genuine governments. In fact, from 1995 until January 2001, the Clinton administration negotiated with the Taliban.[3] Michael Rubin has documented the steady stream of U.S. diplomats (Thomas W. Simons, Robin Raphel, Warren Christopher, John Holzman, Madeline Albright, Donald Camp, William B. Milan, and Bill Richardson[4]) who negotiated with the Taliban.[5] Clinton administration insiders Daniel Benjamin and Steven Simon claim that Karl Underfurth, then assistant secretary of state for South Asia, met with "Taliban representatives at least twenty times between the August 1998 [African Embassy] bombings and the end of the Clinton administration."[6] The Japanese government negotiated with the Taliban in an attempt to remove and purchase the fourth-century twin statues of Buddha overlooking Hazara before their destruction in March 2001.[7] Those negotiations too came to naught. And what is a diplomat to make of the fact that Mullah Omar will not meet face-to-face with non-Muslims?
In 2011, the Karzai government set up the High Peace Council (HPC) to pursue diplomacy, naming as its leader Berhanuddin Rabbani, the closest thing Afghanistan had to an elder statesman. U.S. ambassador Ryan Crocker marveled at the monumental accomplishment of getting the Taliban to the negotiating table. But soon the Taliban began behaving like the Taliban: On September 20, 2011, one of its "negotiators" detonated a bomb hidden in his turban, killing Rabbani and four other HPC members. When former "moderate Taliban" Arsala Rahmani succeeded Rabbani, he too was murdered, gunned down on the way to work. As might be expected, no one is currently clamoring to fill the job of chief HPC negotiator.
The Taliban Shuffle
In The Taliban Shuffle: Strange Days in Afghanistan and Pakistan,[8] Kim Barker, former foreign correspondent for The Chicago Tribune covering India, Afghanistan, and Pakistan, describes her love affair with Afghanistan and Pakistan as "more all consuming than any relationship I had ever had." If this kind of glib, colloquial prose, adored by Rolling Stone and New York Magazine, was her book's only fault, it would not be so bad. Unfortunately, readers learn more about Kim Barker—what she eats, drinks, wears, or with whom she flirts, travels, and has sex—than about the Taliban.
Barker only shallowly explores the damage done to the image of the West caused by the collection of journalists who invaded first Kabul and then the rest of the country after the Taliban was toppled in November 2001. She describes toga parties, trampoline orgies, rooftop raves, and general drunken revelry at journalist hangouts but never speculates that such behavior may have presented the West in the most negative light possible to the Afghan people. Instead, she is quick to blame George W. Bush, the U.S., British, Canadian, German, and Dutch militaries, the CIA, and frequently India, for the woes of Afghanistan and Pakistan. To her mind, Western aid is never quite enough. (Even the non-Western Chinese government is faulted for its insensitivity in including pigs as a gift to the Kabul Zoo.) After complaining about the deplorable state of clinics built by U.S. Agency for International Development contractors all over Afghanistan, some of which had no medicine and no doctors, Barker blames Washington for the deficiencies rather than the Taliban who prevented the female half of the Afghan population from becoming physicians, regularly destroyed clinics before 9/11, and made life in Afghanistan generally miserable and unsafe for foreign physicians.
Alongside an explanation of the concept of jihad that is embarrassingly shallow, Barker has an astonishing penchant for tolerating shortcomings, including outright predatory sexual behavior, among the native peoples. She notes the irony of the situation of "Islamic clerics [who] forced me to wear a black abaya showing only my eyes, but then privately asked to see my face and hair," but is unwilling to label it hypocrisy. After a lengthy description of the tendency of Pakistani men to engage in frequent "ass-grabbing free-for-all" sessions, she explains: "An ass-grab was about humiliation and, of course, the feeling of some men in the country that Western women needed sex like oxygen, and that if a Pakistani man just happened to put himself in her path or pinched her when the sex urge came on, he'd get lucky. I blamed Hollywood." But why not blame Pakistani men? This condescending and infantilizing tendency to write about Afghans and Pakistanis as dependent on others, unable to think or act critically or curb their impulses, makes Barker's book a useless exercise in West-bashing.
Captive: My Time as a Prisoner of the Taliban
A more insightful look into the Taliban comes in Captive: My Time as a Prisoner of the Taliban[9] by Jere Van Dyk, student, chronicler, and former prisoner of the Taliban. Having first ventured into Afghanistan in the 1970s on the so-called "hippie trail," Van Dyk returned after the Soviet invasion, living and traveling with warlord Jalaluddin Haqqani and his followers. Those years were documented in his book In Afghanistan: An American Odyssey.[10] In 2008, believing he could get inside the new Haqqani network (now run by Jalaluddin's son Sirajuddin) with the right fixers, he returned. In search of a group of Pashtuns identifying themselves as members of the Taliban who were to take him to meet up with the Haqqanis, he and his fixers were captured shortly after crossing into Pakistan and eventually released only when CBS paid a ransom.
In preparation for the mission, Van Dyk grew his beard, dressed like an Afghan, and wandered the streets of Kabul studying and imitating the mannerisms he observed. His one handicap? An inability to speak Dari, Pashto, or Nouristani. The whole enterprise smacks of Gonzo journalism and extraordinary naiveté:
I wanted to find out what the Taliban were really like, to see how different they were from the mujahideen. I wanted to learn what they thought and what their goals were. I wanted to go to their training camps. I wanted to explain the Taliban to the outside world. I wanted to go deep into the heart of Taliban country, to get to their leaders, men I knew from the 1980s, and through them perhaps even Osama bin Laden himself. I felt that with my contacts, my history with the mujahideen, and my knowledge of Pashtun culture, I could do what no one else could do. I knew these people. We had once been friends.
Van Dyk's love of Afghan culture blinds him to its horrors as when a description of Pashtun tribal code ends with the blithe observation: "Under Pashtunwali, a rumor can end a woman's life." His jailer Gulob promises freedom and safety if he will convert to Islam. Van Dyk complies in order to save his skin, leading to effusive passages of admiration for his captors and their culture and a refusal to condemn the Taliban for what it did to his beloved Afghanistan. Stockholm syndrome overtakes him, and he soon begins to pray, speak, wash, eat, and even think (or so he says) like a Pashtun.
Nonetheless, there is a good deal of information to be gleaned from Van Dyk's considerable experience in the region, and he comments on his own situation with humor and insight. In retrospect, the most interesting bit of information has to be Gulob's comment that "Osama and al-Zawahiri are not in the tribal zones. They are being protected by institutions. Pakistan will never give them up." It would appear that Van Dyk did get the inside scoop after all.
Taliban: The Unknown Enemy
Scottish journalist James Fergusson's Taliban: The Unknown Enemy[11] incorporates every element of the pro-Taliban-anti-U.S. agitprop template. The title bespeaks the book's thesis—we in the West do not really know the Taliban.
Fergusson even questions the validity of the term "Taliban," or as one unnamed British special forces officer put it: "In 2006, when the fighting started, we called everyone who resisted us 'Taliban.' But they really weren't necessarily. They were just the community's warrior class who had always defended their community against outsiders and were bound to do so again. The 'Taliban' in that sense were an enemy of our own creation." The anonymous officer may be correct in the sense that the Taliban has grown beyond the original Pashtun warlords who pledged loyalty to Mullah Omar between 1994 and 1996. But the term has not lost its significance or its usefulness. "Taliban" has become something of an umbrella term capable of signifying a movement of diverse characters sharing the same goals. Arguing whether those loyal to Hekmatyar, Haqqani, or Lashkar-e-Taiba are "genuine" Taliban is a bit like arguing whether al-Qaeda in the Arabian Peninsula, Ansar al-Islam in Iraq, the Somalian al-Shabab, and Nigerian Boko Haram are "genuine" al-Qaeda. Their goals, enemies, tactics, and beliefs are the same. Taliban fighters may be Kashmiri or Punjabi; they have even been known to admit Americans like John Walker Lindh.[12]
Fergusson's revisionist history of the Taliban portrays the regime as not quite as bad as the West has painted it. Women were not really treated as badly as was believed—denied education, barred from working, or forced to hide themselves. Fergusson reassures us that "women were not always automatically beaten for showing their faces," which must come as quite a relief to all.
This intentional whitewashing of one of the most destructive regimes of modern times covers all bases. Fergusson underreports well-known Taliban atrocities like the (literal) poisoning of the wells on the Shomali plains in 1997. On the destruction of the Bamiyan buddhas, Fergusson quotes (but does not document) a decree from Mullah Omar to protect the statues as a source of tourist revenue but is unable to explain how the decree was ignored. As the "first Western journalist in more than two years to interview the fugitive warlord Gulbuddin Hekmatyar," Fergusson essentially becomes a cheerleader for the terrorist leader and his group by promoting what might be called the "wing theory" of terrorist organizations, whereby a group poses as a bicameral enterprise in which its "political wing" promotes an agenda peacefully while a "militant wing" promotes that same agenda violently.
Ameliorating the guilt of the Taliban requires playing up someone else's to explain Afghanistan, and there is a long list of guilty parties in the book. Hamid Karzai bears the brunt of the scorn reserved for Afghans. Karzai's greed and his government's corruption are now well-known, but Fergusson goes too far in describing it as no better and perhaps worse than the Taliban's. Offering no evidence, he refers to the current National Directorate of Security as "the successor to the KHAD," the much-feared Afghan iteration of the KGB secret police run by the Soviet puppet Muhammad Najibullah.
But Washington is the true villain in Fergusson's telling. Beginning with the cliché that after 9/11 the "international community" was sympathetic to the United States, he proceeds to lament that "Americans failed miserably to exploit this tide of goodwill." And then it gets absurd when he writes that "with just a little more patience from the U.S., bin Laden might have ended up in a courtroom, al-Qaida might have lost its figurehead, and 9/11 and the entire War on Terror might never have happened." The "U.S.'s reliance on proxy local forces" is faulted on one page and the U.S.'s excessive militaristic footprint on another.
So what should Washington do according to Fergusson? Invest in Afghanistan and coerce further investment from the "international community." As his friend Mullah Abdul-Basit told him in 2007, had U.S. forces arrived in Afghanistan unarmed, solely to rebuild the country, "you would have been our guests … If your engineers and agriculture experts had come to us and explained what they were trying to do, we would have protected them with our lives." Perhaps such an idea would not seem quite so absurd had the Taliban no history of (and penchant for) kidnapping and killing aid workers.
As a result of Fergusson's partisan revisionism, in which the group is more sinned against than sinning, the real Taliban remains "unknown."
Inside al-Qaeda and the Taliban
Unlike Van Dyke, who was ransomed from his captivity, Pakistani journalist Syed Saleem Shahzad paid the ultimate price for his inside connections. Nearly everyone, the U.S. government included, believes that Pakistan's Inter-Services Intelligence killed Shahzad for his reporting on the close and growing ties between it, the Taliban, and al-Qaeda.
But Shahzad's posthumously published book, Inside Al-Qaeda and the Taliban: Beyond Bin Laden and 9/11[13]—the go-to source for all the minutiae on the post-9/11 Taliban—is no antidote to the reflexive anti-Western tracts reviewed above. For Shahzad, the word "terrorist" only refers to the U.S. government as he prefers the term "militants" or "Commanders" (always capitalized) for the Taliban he befriended. Likewise al-Qaeda is "a resistance movement against Western Imperialism," fighting the "occupation forces" of the "U.S.-NATO-led war machine."
Inside Al-Qaeda does have some value, outlining in stunning detail the post-9/11 Taliban, comprised of extremist Taliban, malleable Taliban, Afghan Taliban, Pakistani Taliban, tribal Taliban, Taliban affiliates, and al-Qaeda-Taliban affiliates. He painstakingly explains the various rivalries that divide the tribal Taliban and seems to have known (and liked) everyone involved. Ignoring the pre-9/11 connections between al-Qaeda and the Taliban, Shahzad insists that the U.S.-led invasion of Afghanistan drove them to collaborate, rather than the other way around.
While still alive, and in this postmortem book, Shahzad gave credibility to the assortment of Taliban fighters, mullahs, and "Commanders" who spoke freely to him. Though they certainly said things they wanted the world to believe, stretching the truth in the process, if even half of what they told him is accurate, the West is still greatly underestimating the dangers posed by al-Qaeda and the Taliban in all their iterations.
Taliban Life, Poetry, and Myth
Alex Strick Van Linschoten and Felix Kuehn have become the Taliban's most generous supporters and most prolific apologists. The two moved to Afghanistan in 2006, settling in Kandahar, where they set up the now-inactive blog, AfghanWire.com. By running cover for the Taliban, minimizing atrocities, and deflecting blame elsewhere, they ingratiated themselves with Mullah Mohammed Salem Zaeef and became the editors of his self-pitying and evasive biography My Life with the Taliban.[14] This work promised the ultimate insider's history of the Taliban but delivered little more than an anti-U.S. polemic, peppered with passages of execrable (and unintended) irony: "The Taliban had also started to implement shari'a law: Women were no longer working in government departments, and the men throughout the city had started to grow beards. Life in the city was returning to normal."
Another piece of Van Linschoten and Kuehn's charm offensive on behalf of the Taliban is an anthology titled The Poetry of the Taliban,[15] the goal of which is to humanize the Taliban fighters. The poems themselves are inconsequential, neither great nor terrible by today's admittedly low standards. As one might expect, there are poems about killing, waging jihad, confronting the enemy, glorious Shari'a, and so on. What is perhaps most interesting (and ignored by Van Linschoten and Kuehn) is that among the list of predictable Taliban obsessions (Bush, Obama, Karzai, Guantanamo Bay) emerges the true enemy: the Western invention of human rights and, collaterally, the nongovernmental organizations that oversee their implementation and report on their absence.
But far more important than the quality of the poems themselves is their utility in selling the idea that the Taliban is morally and culturally equal to the West. Take, for example, the back cover blurb where Harvard's Michael Semple writes that the Taliban is not "culturally backward" but is in fact "inspiring a people to resist a dull global plan to modernize them." The bulk of this rhetorical salesmanship is found in Van Linschoten and Kuehn's introduction. One of their tropes equates poetry written by British combat veterans who fought the Taliban with examples of Taliban verse: "Both sets of poets take leave of their mothers before they leave for the front, both are in turns thrilled and fearful when the moment of battle arrives, and both grieve at the death of friends and family." The sales pitch may convince some, but it fails on the follow-through: When their war is over, returning British soldiers will not try to close girls' schools, compel non-Anglicans to join the Church of England, and force everyone to eat, work, and play as they do in a coordinated effort to efface and annul the very idea of human rights.
Van Linschoten and Kuehn's latest effort is an academic revisionist history, An Enemy We Created: The Myth of the Taliban-Al Qaeda Merger in Afghanistan,[16] which tries to dispel the "popular discourse" that al-Qaeda and the Taliban have merged into a singular entity they call "Talqaeda." The first problem is the failure to convince that such a discourse is popular; even Shahzad did not suggest a merger so much as a symbiotic convergence of interests leading to cooperation. Aside from its thesis, the book has serious methodological flaws. Nearly every important assertion hangs on a footnote that reads merely: "Interview," followed by a location and date. While anonymity may be acceptable for a journalist's fixers, drivers, and perhaps even translators, it has no place in "for-the-record" sources. It is simply impossible to gauge the veracity of the work without being able to assess the credibility of the sources. Ironically, the authors reject sources like the 9/11 Commission Report as being unreliable, along with information "extracted under duress from Khalid Sheik Mohammed." The cumulative effect of this work of pseudo-scholarly journalism renders the project little more than a book of rumors cloaked in a veneer of academic paraphernalia.
Van Linschoten and Kuehn's primary goal is to disassociate al-Qaeda from Mullah Omar's movement, but history is not on their side. By their account, the Taliban leadership was completely unaware of bin Laden prior to 1996, and they even fatuously claim that the Rabbani-Massoud government invited bin Laden to Afghanistan. In seeking to absolve the Taliban of all guilt relating to the 9/11 attacks, they unconvincingly argue that its leaders neither knew the attacks were coming nor approved of them after. Even the assassination of Ahmad Shah Massoud on September 9, 2001, when he was leader of the Northern Alliance (and therefore the Taliban's number one enemy in the region), caught the Taliban by surprise according to the authors. Their insinuation that al-Qaeda's desire to restore the caliphate and the Taliban's desire to restore Afghanistan to some kind of Qur'anic Khurasan are incompatible is based on scant evidence.
Finally, the book closes with what reads like an opaque threat: Unless "serious negotiations" conducted "on multiple levels" about the future of Afghanistan include the Taliban, the "escalated levels of conflict … will increasingly resemble the violent civil war of the 1990s." Work with the Taliban, or else.
Conclusion
In Taliban lore, the indigenous Afghan mujahideen defeated the Soviet Union with very little help from the outside just as earlier generations of Afghans defeated a steady stream of foreign invaders from Alexander the Great to the British, each bent on enslaving them. The myth of Afghan invincibility endures today with the United States portrayed as the latest invader, no different than the Soviet Union. The myth-makers' adherents are confident that history will repeat itself. In the April/May issue of Azan, Taliban propagandists push the U.S.-U.S.S.R. comparison by blending the names Obama and Gorbachev into Obamachev, "meant to draw parallels between … the USSR under the leadership of Mikail Gorbachev on the eve of Soviet withdrawal from Afghanistan in 1989 with that of the United States under Barack Obama amid the upcoming U.S. troop withdrawal from Afghanistan in 2014."[17]
This facile equalization of all foreign invaders, especially the Soviet Union and the United States, is understandable from Taliban sources, but far too many Taliban experts are complicit in these gross misrepresentations. Washington's involvement in Afghanistan has always been motivated by the desire to oppose enemies (Soviet, Iranian, al-Qaeda) and to ameliorate the lives of the Afghan people. The Soviet Union, by contrast, sought to own Afghanistan. In the post-Kennedy era of U.S. largesse, so much aid went to Helmand province that it became known as "Little America."[18] In the 1980s, Moscow's top scientific minds devised bombs resembling toys so as to attract and maim children.[19] In contrast, in the days between 9/11 and the October invasion, U.S. planes dropped untold tons of food along with leaflets explaining to the Afghan people that better days were coming. Perhaps the Taliban leaders really cannot see the difference between Soviet perfidy and U.S. attempts to wipe out al-Qaeda and make life better for all Afghans, but Western scholars and journalists know better. Rather than lending credence to Taliban propaganda, they ought to admit that were Washington to adopt Soviet-style tactics, Afghanistan would never stand a chance.
As we enter a new era in which the Taliban is seen as a legitimate political force, there can be little doubt that it will eventually take over Afghanistan. From Vice President Biden's claim that "the Taliban, per se, is not our enemy"[20] to the ongoing rewriting of history, its enablers, apologists, and admirers assist the takeover in big and small ways by denying that the era of Taliban rule was a travesty of governance during which abominable crimes were committed. And though the constant drumbeat of "negotiate, negotiate, negotiate" finds a willing audience in the Obama administration, the Taliban is interested in negotiation only to gain, not to compromise.
So when the announcement of three-way negotiations in Qatar between Washington, the Karzai government, and the Taliban were applauded this spring in the usual circles as positive progress, the Taliban immediately showed its true nature: On June 16, Mutasim Agha Jan of the Taliban praised the upcoming talks as "a major step in formulating a channel for talks between Kabul and the Taliban,"[21] but on June 18, the Taliban office in Doha opened bearing a plaque and the banner of the "Islamic Emirate of Afghanistan"[22] (the name used under Mullah Omar from 1996-2001) and publicly denounced Karzai as a U.S. puppet (implicitly likening him to Najibullah and predictably prompting the Karzai government to pull out of the negotiations). As Davood Moradian of the Afghan Institute for Strategic Studies recently put it: "A peace that is 'Made in Pakistan,' promoted by London, sold by Washington, and financed by Qatar is doomed to fail."[23]
As of this writing, the diplomatic enterprise appears to be on hold, but it will surely be restarted. And if Mullah Omar is allowed to emerge from hiding in Quetta and revive his atavistic, seventh-century utopian fantasy, the world will see just how unregenerate the Taliban is. Only this time around, no one will be able to claim ignorance.
first published in Middle East Forum
A.J. Caschetta is senior lecturer in English at the Rochester Institute of Technology. He can be reached at ajcgsl@rit.edu.
[1] Yale University Press.
[2] For information on Afghanistan's infrastructure, see "South Asia: Afghanistan," World Factbook, Central Intelligence Agency, Washington, D.C., July 10, 2013.
[3] Jayshree Bajoria, "Backgrounder: The Taliban in Afghanistan," Council on Foreign Relations, Washington, D.C., Oct. 6, 2011.
[4] For background on Richardson's discussion with the Taliban, see Bruce O. Riedel, "Islamism Is Not Unstoppable," Middle East Quarterly, Dec. 1999, pp. 51-60.
[5] Michael Rubin, "Taking Tea with the Taliban," Commentary, Feb. 2010.
[6] The Age of Sacred Terror (New York: Random House, 2002), pp. 272-3.
[7] Reuters, Mar. 5, 2001.
[8] New York: Doubleday, 2011.
[9] New York: Henry Holt and Co., 2010.
[10] New York: Coward-McCann, Inc., 1983.
[11] Cambridge, Mass.: Da Capo Press, 2011.
[12] Peter A. Olsson, "Homegrown Terrorists, Rebels in Search of a Cause," Middle East Quarterly, Summer 2013, pp. 3-10.
[13] London: Pluto Press, 2011.
[14] New York: Columbia University Press, 2010; see, also, "Brief Reviews," Middle East Quarterly, Summer 2011.
[15] New York: Columbia University Press, 2012.
[16] New York: Oxford University Press, USA, 2012.
[17] The Jihad and Threat Monitor, no. 5329, Middle East Media Research Institute, June 6, 2013.
[18] All Things Considered, National Public Radio, July 5, 2010.
[19] CBC News (Can.), Oct. 28, 2000; M. Siddieq Noorzoy, "Afghanistan's Children: The Tragic Victims of 30 Years of War," Middle East Institute, Apr. 20, 2012.
[20] ABC News, Dec. 19, 2011; Fox News, Dec. 19, 2011.
[21] Tolo News (Kabul), June 17, 2013.
[22] The New York Times, June 19, 2013.
[23] "Taliban Guns Send a Message about Obama's Peace Process," The Wall Street Journal, June 25, 2013.
Hybrid Warfare Against Pakistan: Challenges and Response
The term 'hybrid warfare' entered the strategic lexicon in the early 21st century despite having been practiced in various forms for a long time. It is defined as a blend of both kinetic and non-kinetic options to offset conventional power dynamics. Hybrid warfare includes extensive use of tools like spreading disinformation, propaganda, economic coercion, backing proxy militia and cyber-attacks to achieve strategic objectives. In modern times, owing to the exponentially high cost of men and material used in traditional warfare, not only the great powers but various middle powers engage in hybrid warfare in order to destabilize, demoralize and disintegrate their core adversaries.
The advancement in technology over the 21st century encourages the blending of the different modes of warfare making hybrid warfare a practical option for meeting political objectives. The aspects of ambiguity and deniability that accompany hybrid warfare, make it an attractive option for states to exercise subtle power – they do not have to fear attribution and retribution. Hybrid warfare has become more popular because of the issue pertaining to major wars. The arrival of nuclear weapons in the 20th century even to India and Pakistan, and the different major wars have made conventional warfare much riskier. The consequences of the major wars have led to a transformation in how these wars are viewed. States that want to exert their influence have found other means to do so. There is an on-going debate in the UN about the serious consequences of the internet that can be constituted as acts of war. Its warfare without any direct violence.
Pakistan's arch enemy, India, has constantly been waging hybrid warfare against Pakistan since partition but it has been recently expedited with increased funding, training of a separatist militia, through economic subversion by politicizing international bodies such as FATF and carrying out diplomatic sabotage in the form of disinformation campaigns disclosure by EU Disinfo Lab. Though the decision was motivated by the political objective of placing Pakistan on the grey list, India's hybrid warfare against Pakistan jeopardizes South Asia's stability.
India's main objective when it comes to hybrid warfare against Pakistan is it to keep Pakistan politically and economically unstable. This helps achieve certain other goals like preventing the rise of Pakistan's power in Kashmir and pressuring Pakistan to settle on India's terms in issues like Siachen and Sir Creek. India has tried to employ numerous tools to wage this warfare against Pakistan at the different levels.
India is trying to build a narrative, especially among Indian Muslims and Kashmiris that Pakistan is a failed or failing state and the partition of the Indian sub-continent was huge mistake. They are also generating the idea that the Indian Muslims are far superior to the Pakistanis and even the Bangladeshis. The hybrid warfare against Pakistan also has its internal dynamics, as it is very much part and parcel of India's domestic politics particularly around elections. Even the Hindutva intoxicated BJP came to power by employing this strategy. India has also given rise to the narrative that she always tried to build good relations but the Pakistani military does not let the relations normalize. Also, it is the Pakistan Army, which is not allowing a solution to the Kashmir dispute because when Pakistan and India were engaged in backchannel diplomacy to work out a solution on the basis of President Musharraf's four-point formula, it was the Pakistan Army which conducted, supported and funded the Mumbai attack of 2008. Thus, the Pakistan Army is portrayed as a major problem when it comes to Pakistan. It is also being projected that Pakistan's defense expenditure is illogical as it needs to invest more in its development rather than the armed forces to defend itself against India. India is also exploiting the fault lines of Pakistan – Baluchistan and CPEC. Pakistan is also blamed for not allowing regional peace and integration. India links Pakistan to the Taliban at international level. Certainly, India's main aim is to weaken the social contract of Pakistan by creating restlessness, divisions and instability within the country.
Pakistan needs a well calibrated strategy in how to counter India's move at every platform. Therefore, it is the need of the hour to understand the nature of hybrid warfare while concentrating on Pakistan's social and political harmony. More importantly, we need to realize the potential of CPEC. There must be good governance based on deliverance to overcome the vulnerabilities. There is no denying the fact that this is an era of multilateralism, but multilateral approach works well when there are healthy bilateral relations. While it is good to host conferences and seminars, there is a need for more practical action. We live in world were information spreads quickly. Hence, we need a counternarrative to India's narrative of 'talks and terrorism cannot go side by side' but unfortunately Pakistan always acts in an apologetic manner. The media can potentially be the face of any state but in the case of Pakistan, the media does not care and there is no policy-based discussion between the media and the government. Also, Pakistan does not have enough English news channels to portray the positive image of Pakistan. Furthermore, every part of Pakistani society including the media, the civil society and academia should collectively respond to India's hybrid warfare against Pakistan. For all of this to be successful, Pakistan's immune system must be protected through socio-political harmony and improved governance. Last but not the least, India may not be able to sustain its economic lure for long, therefore, India must stop this hybrid warfare against Pakistan, and resume diplomatic activities for stability and prosperity of the region.
How Putin's Russia is Exploiting Jihadists Against pro-Navalny Protesters?
Who is Putin's terrorist: Navalny or Jihadist?
Russia's strongman Vladimir Putin is considering using old tactics to stem the growing wave of nationwide protests in support of his fiercest critic, popular opposition leader Alexei Navalny. This tactic was developed in the late 90s by the KGB ideologists and successfully applied in order to bring to power Vladimir Putin, who is ruling the country with an iron hand longer than all his Soviet predecessors except Joseph Stalin. The tactical skills of the Putin's policy architects were aiming to frighten Russian citizens by Islamist terrorism and Chechen separatism and unite patriotic and nationalist forces around a new leader capable of challenging the West.
Thus, when the nationwide protests in support of Navalny from Yakutia to Kaliningrad became the most serious challenge, the Kremlin began to trumpet the threat of Islamist extremists and international terrorists. This time, the Putin regime is intimidating protesters with impending terrorist attacks of Central Asian and Caucasian jihadists and their Syrian parent organization, Hayat Tahrir al-Sham (HTS).
On the eve of the next nationwide protests on February 14, the Prosecutor General's Office, the Investigative Committee and the Ministry of Internal Affairs of the Russia warned of the inadmissibility of calls to participate in an unsanctioned rally. Russian state news agencies RIA Novosti and TASS have disseminated information that the most powerful Sunni militant faction of HTS in northern Syria is preparing a series of lone-wolf attacks during the upcoming mass street protests of Navalny's supporters in various Russian cities. In doing so, however, the pro-Kremlin media cited its undisclosed law enforcement sources and ultimately spread merely conspiracy theories.
According to anonymous sources of Russian security services, HTS-backed Uzbek Jihadi battalion Katibat Tawhid wal Jihad(KTJ), Chechen militant groups Ajnad al-Kavkaz (AK) and Jaysh al-Muhajirin wal-Ansar (JMA) are planning to carry out explosions and attack protesters. To achieve these purposes, terrorist groups allegedly recruited Russian citizens and Central Asian migrants, who expect their leaders' commands.
The Putin regime faced the most serious challenge when anti-government protests took place across the Russia in support Navalny in recent weeks. As is known, in mid-January, Navalny returned to the country after recovering from a chemical Novichok poisoning that nearly took his life and was immediately detained and later jailed for alleged parole violations. The robust Putin regime first demonstrated its grave alarm when tens of thousands pro-Navalny protesters demanded his resignation in more than 100 cities and towns, chanting Putin as a 'thief'. Police detained more than 11,000 people at what they say were unsanctioned protests that the Moscow condemned as illegal and dangerous.
Alexei Navalny's political creativity and tactical skill inspired Russian liberal youth weary with the corruption-plagued political order presided over by Putin. Fierce clashes between protesters and riot police during the mass rallies indicate that a new generation is not afraid of arrests and the repressive state machine. And to stop the pace of marathon confrontation with the opposition, Putin resorted to his long-standing KGB tactics, intimidating society with possible terrorist attacks and explosions by Islamists.
Will Uzbek and Chechen Jihadists hit pro-Navalny Protesters?
But the fact is, it's not the first time Putin's Russia has intimidated society with possible terror attacks by Islamist terrorists and Chechen separatists to achieve political goals. During the transition of power from Boris Yeltsin to Vladimir Putin at the end of the second millennium, Kremlin ideologists successfully tested anti-Islamist tactics to overcome the challenges of the political opposition. The ideologists of Putin's election campaign created his image as a decisive and strong leader, the one who can defeat Islamist terrorism, Chechen separatism and preserve the integrity of Great Russia. His image as the only savior of the Russian Empire was accompanied by radio and television spots and news about the atrocities of Chechen militants and their beheading of Russian soldiers.
Meanwhile, there is a conspiracy theory in Russian political circles that the powerful FSB orchestrated apartment bombings in the Russian cities of Buinaksk, Moscow and Volgodonsk in 1999 to boost Putin's approval rating aiming to ensure his victory in the presidential elections. As a result of these "terrorist attacks", 307 people were killed, more than 1,700 people were injured. Russian officials concluded that there was a "Chechen trail" in the bombings, but no proof of their involvement was adduced. Many still doubt the results of the investigation and consider Putin to be the culprit of this tragedy.
That's when Putin uttered his famous phrase: "We will pursue the [Islamist] terrorists everywhere. If they are in an airport, we'll kill them there. If we catch them in the toilet, we'll exterminate them in the toilet." Many still believe that the apartment bombings and the FSB's tactic against Islamist extremists catapulted Putin into the presidency. Putin soon launched a second war in Chechnya and emerged victorious in the intra-Kremlin struggle. His ratings soared. He met with huge approval in a society weary from the economic collapse, corruption and crime of the Yeltsin era.
Usually people prefer to keep quiet about this tragedy. Russian political figures Sergei Yushenkov, Yuri Shchekochikhin, Anna Politkovskaya, Alexander Litvinenko, and Boris Berezovsky worked to unravel the mystery of apartment bombings. But all of them were brutally murdered under mysterious circumstances. Ultimately, the Kremlin's tactics to combat Islamist terrorists not only helped to rocket Putin to the political Olympus, but also increased Islamophobia, nationalism and chauvinism in Russian society.
Today, even 22 years after Putin came to power, the Kremlin's ideologists have begun to intimidate Russia's liberal society with likely Islamist terrorist attacks again as the nationwide protests seriously threaten his regime. This illustrates the regime exhaustion and the lack of confidence in face of the strategic sophistication of Navalny's team.
So far, neither HTS, nor Central Asian and North Caucasian Salafi-Jihadi groups have officially responded to the FSB on the plotting of terrorist attacks in Russian cities during opposition rallies. However, in encrypted Telegram chats, Uzbek and Chechen jihadists actively discussed the "leak information".
Thus, one of the KTJ's followers on Telegram under the name Al Hijrat said in Uzbek: "Kafir Putin frightens his people with the just sword of Allah.But the people of the blessed land of Sham know that he himself is the main terrorist. Russian infidels and Putin's Nusayri puppy (Alawites regime of Bashar al-Assad) bomb Greater Idlib to destroy Ahlus Sunnah wal Jamaah. Executioners will have to hold a harsh response before the Almighty for their crimes."
A pro-Jihadi chat "Inspire" in Telegram wrote in Russian: "the information about the impending attacks by Ajnad al-Kavkaz is fake. The authorities are trying to hold Russia's awakening people from mass protests against Putin's criminal group. To intimidate civilians, the Russian siloviki (FSB) can and are ready to commit terrorist acts, blaming HTS for this, which are not interested in what is happening there in Russia. The Putinists have a lot of experience in killing their own citizens and blowing up their houses." In this message, Chechen militants indirectly protect HTS from accusations by pro-Kremlin media on impending terrorist attacks in Russian cities during opposition protests. This is no coincidence, since Ajnad al Kavkaz is known for its close ties with HTS.
On Telegram channel, some Russian-speaking jihadists from the post-Soviet space mocked at the 'leaked information', some expressed their anger against the "Russian occupants" in Sham, some advised protesters to be vigilant before the FSB provocation. A pro-Jihadi chat Icharkhoin Telegram recommended Muslims of Caucasus be ready for new repressions of Russian infidels and local Murtad (apostate), because after the bombings of houses in Volgodonsk, Putin started the 2-Chechen war and took away the independence of Ichkeria. The Telegram chat "Muhajireen" says that the Kremlin is preparing for a harsh suppression of the mass protests.
It is not the first time the Russian authorities have accused Central Asian and North Caucasian Jihadi networks of organizing terrorist act. On April 3, 2017, the Russian FSB blamed KTJ for the bombing on a subway train in St. Petersburg that killed 16 people and injured 67 others. On October 15, 2020, the FSB once again accused the Uzbek KTJ militants of preparing subversive and terrorist acts in Russian cities of Moscow, St. Petersburg, Ufa, Maikop and Volgograd. In a statement, the intelligence services claimed that during the counter-terrorist operation, they prevented explosions and eliminated two members of KTJ. Then FSB distributed photos and videos of firearms, ammunition, IED's chemical components, and religious literature seized during the operation.
On October 16, 2020, KTJ in its statement denied the Russian authorities' accusation in these attacks. The Uzbek militant group stated that "according the Hayat Tahrir al-Sham's policy, our activities are limited to the territory of Sham, and we do not conduct jihadi acts outside of it." Further, KTJ assured via its Telegram channel that it "does not have its cells in Russia and is not involved in organizing terrorist acts there."
Jihadi factor of Russian democracy
The Russian authorities often make thunderous statements about plotting terrorist attacks by "international terrorist groups" and how siloviki (FSB) successfully prevented its. This time, trumpeting about terrorist plots by HTS and its foreign subsidiaries during mass protests in various Russian cities, Moscow hoped to hit two birds with one stone. First, the Kremlin hopes that alarm on terrorist attacks could become a cold shower for Navalny's supporters, as a result of which the activity of protesters will subside and the scale of the rallies will decrease. Second, by accusing HTS of plotting terrorist attacks, Russia is trying to justify its bloody bombing in northern Syria before the international community.
However, experts on jihadism and political Islam were skeptical about accusations of HTS for plotting terrorist attacks in Russia.HTS, Syria's most powerful rebel group, is trying to implement a new strategy to transform itself from a global jihadist outlook into a local "moderate national liberation movement". Today its new agenda is entirely dedicated to Syria and the Syrian local Sunni community. Within this new strategy, HTS severely restricted external attacks by its subsidiaries – Central Asian and North Caucasian Salafi-Jihadi groups –KTJ, AK and JMA. Consequently, HTS, which holds the last major rebel bastion in Idlib province and backs the local Salvation Government, is focused only on the internal Syrian jihad than organizing external terrorist attacks.
HTS emir Abu Mohammed al-Julani is well aware that any terrorist attacks in Russia could place his group among the global terrorist organizations, such as ISIS and al Qaeda, from which he decisively disavowed. HTS pursues a pragmatic approach to the political context, and its external attacks outside of Syria could undermine its fragile legacy, which Julani has achieved with great difficulty.
According to the new strategy, HTS has excluded Central Asian and local hardliners from its ranks. Those jihadists who did not want to submit to its new policy, such as former KTJ emir Abu Saloh al-Uzbeki and HTS Shura Council member Abu Malek al-Talli, were arrested or taken out of the Syrian jihad zone. Given the ability of Hayat Tahrir al-Sham to pressure Russian-speaking militant groups to abandon its global jihadist ambitions, it can be concluded that the Russian FSB's accusation against HTS raises many questions.
In conclusion, the Russian authorities alert about Islamists terrorist attacks during pro-Navalny protests is aimed at an internal audience and pursues exclusively domestic political goals. And these goals are clear as plain as the nose on the face. Using these methods, the Kremlin wants to stop the turbulent development of mass protests and divert the attention of people from the Navalny factor. If they succeed, the authorities will take time out to gather strength for the parliamentary elections in the fall of 2021.But if the wave of protests grows ever stronger and threatens Putin's regime, then a repetition of the 1999 scenario is quite possible. As then, radical Islamism and terrorism can become a starting point for strengthening authoritarianism in Russia.
Corona pandemic: Realism limitation in solving 21st century security threats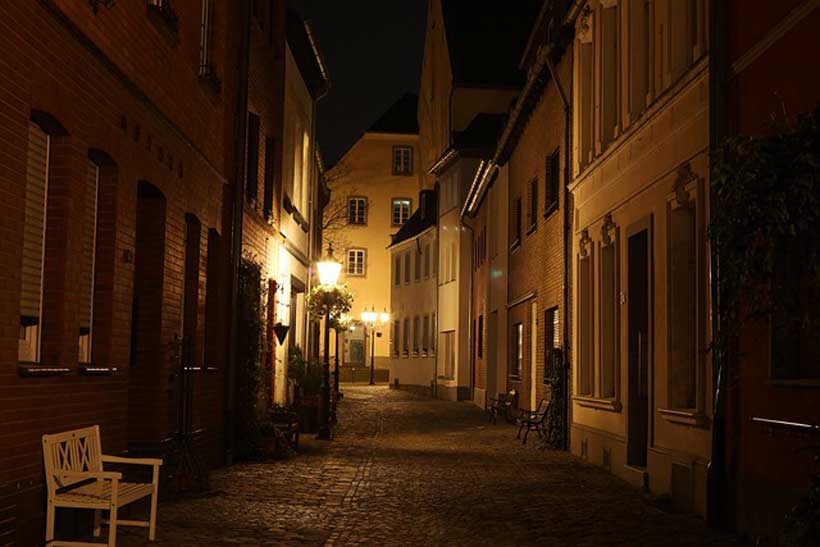 Today, most serious threats of the 21st century are not ones we can protect ourselves by using armies or advanced weapons. Indeed, the popularity of extreme-right politics, unilateralism based on nationalism and COVID-19 are threatening the world's post-war security architecture.
The state-based unilateralism and the trends of national response to the 21st century's biggest security threat trigger lack of coordination, diplomatic divisions, and incoherent global answer to COVID-19. Hence, as we face the biggest challenge of the contemporary century today, we need to rethink the very nature of our comprehension of national security threats. By doing so, we need a different approach to facing security threats.
With the Corona pandemic as a security threat, one of the foundational international relations theories, the realism, has been revealed to be far limited in terms of its explanatory power than it declares. The argument is that realism has a valid logic and reasons for confidence since answers to the pandemic have confirmed the supremacy of sovereign states, the grounds for the state's power competition. Nevertheless, the pandemic also presents realism's weaknesses as a source for successful policy answer to this security challenge. In other words, realism is better at defining risks and threats than suggesting solutions. Put simply, realism's explanatory power lies in diagnosis rather than treatment or prevention. To make this clear, one insight the theory emphasizes is the representation of states as the fundamental actors in world politics.
As the coronavirus hit, states shifted quickly to close or tighten international borders, controlled movement within their borders. However, while much independent national action is understandable from a realism's point of view, it's insufficient. Unilateralism and state-based measures, such as border controls did not spare states from the pandemic, and unilateral measures risk ending up in national economic and social crisis.
To fight the Corona pandemic most efficiently, policymakers will have to shift to other theoretical traditions to overcome this security threat. They will depend more and more on greater international openness, trust and cooperation. Hence, while from the realism's view, unilateral and state-based actions may serve national interest to fight the pandemic "within the national borders", the pandemic is a global security threat and thus remains unsolved so long as other states and non-state actors have not done the same and states move on unilaterally.
Solving global crises and security threats such as a pandemic, similar to world economic or other security crises cannot be solved based on the realist considerations of zero-sum competitive logic. Instead, transnational security threats, such as Coronavirus, is unmasking the limitations of individual states actions in the global system. Thus, while realism does an excellent job of "diagnosing the problem", it does not offer solutions to that problem.
Considering the necessity of worldwide medical items and actions, coordinated and offered by international organizations and non-state actors, the uncoordinated state-based actions result in an ineffective solution to this security crisis. The perspective this article aims to offer is that given the limitations of realism, we need more faith in international transboundary cooperation based on mutual trust, especially trust vis-a-vis international institutions. However, neither the United Nations nor the World Health Organization (WHO) nor any other non-state actor can overcome the Coronavirus on its own; nor non-state actors such as international institutions are alternatives to national states in international relations.
Instead, they are an instrument of foreign policy and statecraft and states need to rely on them, incorporating them in finding solutions to global security threats. According to constitutionalists, Robert Keohane and Lisa Martin, "States are indeed self-interested, but cooperation is often in their interest and institutions help to facilitate that cooperation."
From our partner Tehran Times