Mugabe and Mandela: Same Experiences, Different Paths
The careers of two of Africa's most prominent politicians, Robert Mugabe and Nelson Mandela, have striking similarities.
After Mandela's passing and Mugabe's "late" letter of condolences to Mandela's family, a central question surfaces. How history will judge them and will historians be fair to both men since Mugabe, in a rare television interview this year, criticized Mandela for being too soft on South Africa's white minority after the end of apartheid. Mandela on the other hand never criticized Mugabe openly. Mandela simply did not want to scare off investment by alienating the country's former leaders, who dominated the economy. Experts on Southern African politics note that the two men had a strained relationship as they silently fought for relevance on the global stage.
Both were born in an era when white power prevailed throughout Africa, Mandela in 1918, Mugabe in 1924. Mandela and Mugabe were among that generation of African decision-makers whose reputations were forged in the struggle against colonialism or white minority rule. It was hard for many to let go of power, succumbing to the temptations of authoritarian control and its material spoils. Both were products of the Christian mission school system, Mandela of the Methodist variety, Mugabe of the Catholic. Both attended the same university, Fort Hare in South Africa. Both emerged as members of the small African professional elite, Mandela a lawyer, Mugabe a teacher. Both were drawn into the struggle against white minority rule, Mandela in South Africa, Mugabe in neighboring Rhodesia. Both advocated violence to bring down white-run regimes. Both endured long terms of imprisonment, Mandela, 27 years, Mugabe, 11 years. Both suffered the anguish of losing a son while in prison and both were refused permission to attend the funeral.
It has been argued that Mandela used his prison years to open a dialogue with South Africa's white rulers in order to defeat apartheid and Mugabe emerged from prison bent on revolution, determined to overthrow white society by force. However, few analysts note that Mugabe's role was central in the 1980s reconciliation between blacks and whites in Zimbabwe. Mugabe has perhaps been somewhat discredited since he took principled stances on opposing apartheid rule and on racial reconciliation towards white Rhodesians in the new Zimbabwe. In this sense he somewhat preceded Mandela.
On the other hand, we should not also forget that despite its angry Marxist past and the fears expressed by the white minority, after winning the 1980 election Mugabe appeared as a model of moderation, pledging to work for reconciliation and racial harmony. Even the recalcitrant white leader, Ian Smith, who had previously denounced him as "the apostle of Satan," now found him "sober and responsible". In its first year of independence, Zimbabwe was awarded £900m in aid, enabling Mugabe to embark on ambitious programs of education and health development. The white population also benefited from the growing economic prosperity.
But crucially and in sharp contrast with Mandela, Mugabe crushed his black political opponents in 1982 and in 1987. He established a one-party state and favored the military's role in politics. It is quite true that the economy halted in the mid-1990s and the land reform program financed by Britain came to a halt when it was discovered that Mugabe was handing out farms intended for peasant resettlement to his own cronies. By 2000, Zimbabweans were generally worse off than they had been at independence: average wages were lower, unemployment had skyrocketed, public services were crumbling and life expectancy was falling.
Again, roughly during the same period, 1999 and 2000, the often-violent seizures of thousands of white-owned commercial farms by Mugabe loyalists disrupted Zimbabwe's agriculture-based economy. After the farm seizures, Mugabe's party demanded that companies not already owned by blacks yield 51 percent of assets and control. Zimbabwe, a former breadbasket, now relies on food imports. Mugabe after the emergence of the new opposition party the 'Movement for Democratic Change' (MDC) is charged with masterminding the killing of their supporters. Mandela on the other hand, stepped down in 1999 after a single five-year presidential term, during which he preached reconciliation. The decision not to seek a second term, a disappointment to his followers, fit with his insistence that leadership was a collective effort, not an individual one. It could also be seen as a message to other continental leaders who had opted to stay in power.
Furthermore it was Mandela's moral stature that made him more respected than Mugabe as he never had a Swiss bank account nor other excesses that come with ruling with an iron fist. Mandela never arrested a critic or anyone who disagreed with him. Many other leaders have labeled critics as "terrorists," "saboteurs," "counter-revolutionaries," "colonial stooges," etc. to be liquidated. One can even be jailed for saying that the president is not well.
Evidently, Mandela's work is unfinished. President Jacob Zuma was acquitted of rape, but history will judge him harshly for his lack of leadership and judgment. Still, for all that, it is better to have the promise of democracy and transition than the bitter aftertaste of a revolution gone awry.
Why African Leaders Complain of Wheat Imports and Yet Ignore Zelensky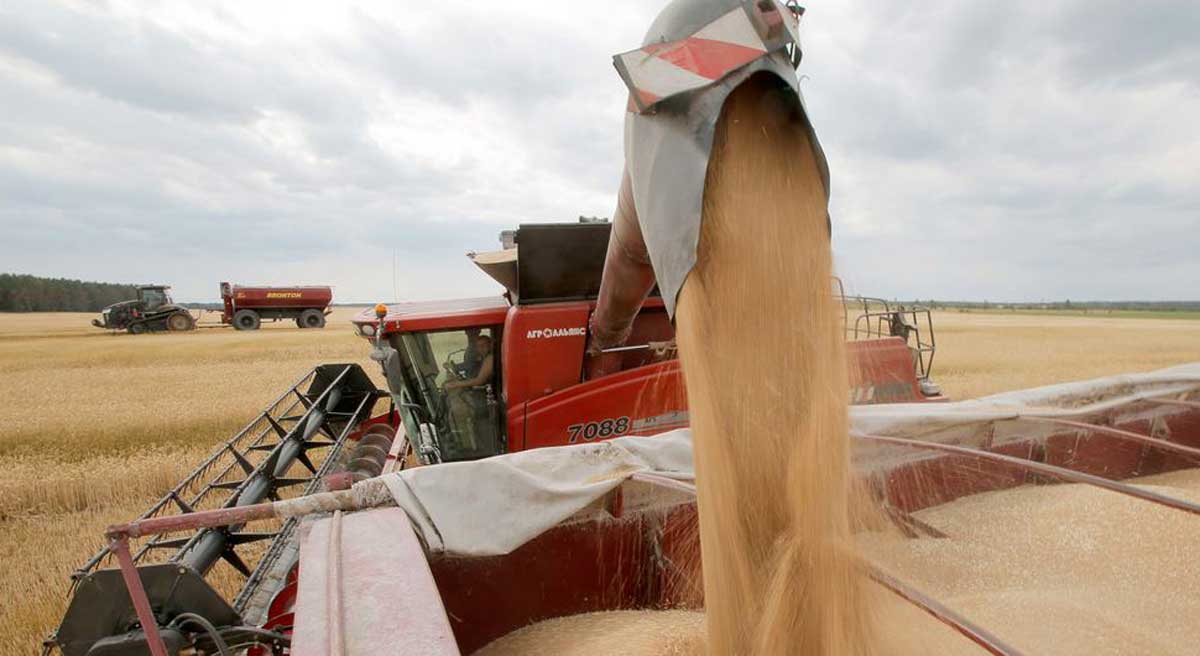 Modern Diplomacy media monitoring shows that only four African leaders were present at the Ukraine President Volodymyr Zelensky's address to the Africn Union (AU), the 55-member continental bloc held on June 20. Ukraine's leader Zelensky has been addressing golbal leaders, international organizations and regional associations soliciting their assistance to end the crisis involving Russia's "special military operation" that began late February. He has addressed the United Nations, the United States Congress and European Union among others during these past months.
Now in its fourth month, the special military operation targeting "demilitarization and denazification" of the former Soviet republic of Ukraine, now in its fourth month, has shattered the global economy, sent prices skyrocketing and generating deep-seated social discontent among the population worldwide due to raft of unprecedented sanctions imposed by the United States, European Union, Australia, New Zealand, Japan and host of other countries.
France and Germany pressured African Union leaders for months to join a Brief Zoom call with Ukraine's Volodymyr Zelensky. But, 51 of 55 African heads of state (93%) boycotted the meeting, showing clear neutrality over the Western proxy war with Russia. Western governments have tried to rally the nations of Africa to join their war on Russia. But the vast majority of the continent has ignored their pressure campaign.
For months, Ukraine attempted to organize a video conference between the African Union and Western-backed leader Volodymyr Zelensky. France and Germany put heavy pressure on African governments to attend the Zoom call, which was held on June 20. The conference ended up being a total failure, however. The heads of state of just four of the 55 members of the African Union joined the meeting.
In other words, 93% of the leaders of the African continent did not attend the video conference with Zelensky. This was a clear sign of Africa's overwhelming neutrality in the proxy war between the West and Russia.
France's major newspaper Le Monde described Zelensky's video call as "an address that the African Union (AU) has delayed for as long as possible and has been keen to keep discreet, almost secret." Ukraine had tried to organize the conference since April, but the AU had repeatedly pushed it back.
Le Monde noted that "the organization of the simple video message illustrates the tense relationships between Mr. Zelensky and the leaders of the continent," who are "sticking to a neutral position." Citing an internal source, The Africa Report identified the very few African heads of state who attended the call as Senegal's President Macky Sall, Côte d'Ivoire's President Alassane Ouattara, and the Republic of the Congo's President Denis Sassou Nguesso.
Also at the video conference was Mohamed al-Menfi, the leader of the Libyan Presidential Council, which is recognized by some countries as a legitimate government, although this is disputed by many nations, and Libya has remained territorially divided since a 2011 NATO war destroyed the central state.
At the meeting with Zelensky, these three or four heads of state were joined by Moussa Faki, a politician from Chad who serves as chair of the African Union, and some lower level diplomats of other countries. The African Union apparently tried to keep the conference as quiet as possible. It did not post anything about the call on its official website. It did not tweet about the meeting either.
The only official recognition of the call came from Faki, in a lone tweet, in which he cautiously "reiterated the AU position of the urgent need for dialogue to end the conflict to allow peace to return to the Region and to restore global stability."
Ukrainian president @ZelenskyyUa addressed the @_AfricanUnion Assembly today. We reiterated the AU position of the urgent need for dialogue to end the conflict to allow peace to return to the Region and to restore global stability. Moussa Faki Mahamat (@AUC_MoussaFaki) June 20, 2022
The United States and European Union frequently claim that they are acting on behalf of the "international community, but events like this demonstrate that when Washington and Brussels say international community, they actually just mean the roughly 15% of the global population in the West and their loyal allies in Australia, New Zealand, South Korea, and Japan.
Multipolarista detailed in a report in March how the vast majority of the world's population, which resides in the Global South, has remained neutral over the Western proxy war in Ukraine. Countries with some of the largest populations on Earth, such as China, India, Pakistan, Brazil, Ethiopia, Bangladesh, Mexico, and Vietnam, have remained neutral.
Many more nations in the Global South, such as South Africa, Iran, Venezuela, Cuba, Nicaragua, North Korea, and Eritrea, have openly blamed NATO and the United States for causing the war in Ukraine. Global South nations representing the majority of the world's population have either blamed US/NATO for the Ukraine war or are neutral, including: China, India, Pakistan, Brazil, Ethiopia, Bangladesh, Congo, Iran, South Africa, Mexico, Tanzania and Vietnam.
Establishment British newspaper The Guardian, which is closely linked to UK intelligence agencies, published an article in March reluctantly acknowledging that many African countries "remember Moscow's support for liberation from colonial rule, and a strong anti-imperialist feeling remains." The report noted that a significant number of African leaders are "calling for peace but blaming Nato's eastward expansion for the war, complaining of western 'double standards' and resisting all calls to criticise Russia."
It conceded that nations like South Africa, Zimbabwe, Angola, and Mozambique, "are still ruled by parties that were supported by Moscow during their struggles for liberation from colonial or white supremacist rule."
Russia Today also has important trade relations with Africa. As one of the world's top producers of wheat, Russia is a significant source of food for the continent. While food insecurity is an endemic problem in formerly colonized nations in Africa that were ravaged by centuries of Western imperialism, the United States has threatened to make this crisis even worse.
The New York Times reported that the US government is pressuring food-insecure countries in Africa not to buy Russian wheat.
Nearly all African countries are struggling to contain the impact of the crisis, two years after the coronavirus pandemic had locked them up behind borders and unprecedented climate change compounding difficulties facing the continent. African leaders complained bitterly that they become direct victims of the Russia-Ukraine crisis. Russia has consistently brushed aside this accusation and rather blamed Western and European sanctions for the precarious situation that has equally engulfed Africa.
Russia's President Vladimir Putin had talks with Senegalese President Macky Sall, who is also African Union Chairperson, in Sochi on June 3. Russia has always been on Africa's side in its fight against colonialism, Putin said, reminding Africa again about Soviet assistance that was offered more than 60 years ago. The United Nations declared Africa fully independent in 1960, and Organization of African Unity (OAU) was formed on 25 May 1963 in Addis Ababa, Ethiopia. The OAU transformed into what is now referred to as African Union.
According to reports, 17 African countries abstained from voting on the resolution at the United Nations. Some policy experts say this Africans' voting scenario at the UN opens a theme for a complete geopolitical study and analysis. There are so many interpretations and geopolitical implications though.
Nevertheless, the African Union, Regional Economic organizations and the African governments are still and distinctively, divided over the Russia-Ukraine crisis due to divergent views and worse, afraid of contradictions and confrontations posed by the crisis and its effects on future relations with Russia.
"We are at a new stage of development and attach great importance to our relations with African countries," Putin noted. According to him, the development of relations between Russia and Africa has shown glaring positive results. In particular, the trade turnover is steadily increasing.
"In the first months of this year it grew by 34%. We are striving to develop humanitarian ties with African countries and we will do everything that depends on us to make this process gain momentum," he specified, adding that Russia has always been on the side of Africa.
Despite the unprecedented sanctions and information warfare launched by the United States and its satellites, Russia manages to maintain the entire bilateral cooperation in working order, and to saturate it with a relevant substantive agenda, noted Sergey Lavrov, Minister of Foreign Affairs of the Russian Federation.
His message reaffirmed that "in these difficult and crucial times the strategic partnership with Africa has become a priority of Russia's foreign policy. Russia highly appreciates the readiness of Africans to further step up economic cooperation."
Lavrov said: "It is in the interests of our peoples to work together to preserve and expand mutually beneficial trade and investment ties under these new conditions. It is important to facilitate the mutual access of Russian and African economic operators to each other's markets and encourage their participation in large-scale infrastructure projects. The signed agreements and the results will be consolidated at the forthcoming second Russia-Africa summit."
With the upcoming second Russia-Africa summit, the date and other detailed information are being withheld. But Kremlin Aide Yury Ushakov said mid-June that both sides are planning, referring to Russia and the African Union.
Can cryptocurrencies be used as a geopolitical weapon? The case of Central African Republic
April 27 can be considered a trailblazing day for the cryptocurrency industry in Africa, as the Central African Republic (CAR) approved bitcoin as its legal tender. This is the second country globally to move forward with such a bold move, after El Salvador, in September 2021, decided to adopt the prevalent cryptocurrency for internal financial transactions. This move might be seen by blockchain and cryptocurrency enthusiasts as the start of a revolution in Sub-Saharan Africa and, under certain circumstances, this might prove to be true, eventually. Nonetheless, in the current state of affairs, where CAR ranks in the 9th place in poverty globally and only 15% of its residents enjoy the perks that electricity entails, this move seems to be out of scope and not taking into consideration the actual issues that people in the Central Africa state are facing. In addition, the adoption comes at a very suspicious timing, where Russia, CAR's main security guarantor, already 4 months into the war on Ukraine, is eyeing positively cryptocurrencies as a way to perform financial transactions. Combined with the overall conundrum in the region regarding cryptocurrencies and the urge of the Bank of Central African States towards Bangui to annul this decision, a strong geopolitical element arises. Hence, several questions are brought up, including the feasibility of such a decision and the impact it can have on the local communities, lessons that can be learnt from regions where crypto tokens are being mined, as well as threats and potential geopolitical implications for CAR and for the region.
Can bitcoin make such a big impact on the CAR community?
As mentioned, it would be safe to deem it impossible that a nation with less than 15% access to electricity, less than 10% access to internet and a highly problematic grid could, at the moment, support an energy-intensive practice such as decentralized finance and its broader mining process. President Touadera, a PhD holder and assistant professor in mathematics, is fully aware of that and hitherto resorted in the short-term move of establishing the mining company for the electronic currency in Dubai. Nevertheless, this kind of structure and arrangements are very unlikely to benefit the people in the Central African country on the long-term. If Bangui is willing to support this technology, major reforms are needed in the electricity sector to increase access and reliability. President Touadera can follow two paths with that regard.
The first one would involve power plants that rely on conventional fossil fuels, such as coal, oil and natural gas, or hydropower stations. Currently, Bangui is mostly an oil importer, part of which is used to power the only thermal station in the country, located in Bangui. Imports come mainly from DR Congo($37.8mln), with France being also a significant oil partner($547k). A decision to build several conventional power plants to support digital currency mining would require, first of all, major funding. For a country that has around 45% debt-to-GDP ratio and has already resorted to the IMF for assistance 17 times and still has unresolved arrangements, seeking assistance to international financial institutions would face backlashes. Additional imports will also be needed. For both challenges to be overcome, another obstacle are the sustainability pledges in light of the Paris Agreement. Development banks, for example, are no longer funding such projects, even if they will actually change the macroeconomic landscape in a country. CAR will then need to involve global key players that still support conventional fuels, such as Russia and China. And while Moscow is in a financially weakened position amidst its isolations following the invasion of Ukraine, China is better situated. However, Beijing has also made several promises to participate in combating climate change. These promises limit the potential maneuvers it can make with regards to fossil fuel investments, but they certainly do not constitute a complete ban. These can be considered good news for Bangui and it can pursue support from the East Asian giant, but it is advisable that they do so with caution, as alleged debt traps are already starting to generate devastating results in countries such as Sri Lanka and Pakistan.
The second path would encompass broad investments in intermittent renewable energy units, such as solar and wind parks. This move has an acutely higher chance of attracting investment from key actors from around the world, both public, private but also international financial institutions with much friendlier arrangements. In this case, however, other issues come up. A grid that relies heavily on intermittent RES is a decentralized grid that requires modernization both of its infrastructure and its regulatory framework. Both will need resources, which translates to additional funding/potential debt, but also higher technical expertise, which is very challenging to be found within the country. A big impediment with that regard is expected to be put by the government as well. Reflecting on the fact that the government in Bangui scored solely 24/100 in the transparency index, place in the 154th position globally, modernization and unbundling of the grid is a tedious process that mandates transparency and hence a conflict of interest is projected to happen. Last, but not least, the ambitions of President Touadera to make CAR a blockchain hub could also backfire, converting it into a terrorist hub instead. Electronic currency mining hubs in a decentralized grid become an extremely appealing target, both to control energy resources and to make untraceable financial transactions. Considering CAR's proximity to Lake Chad, where FACT rebels and Boko Haram have occasionally been active, and to the Great Lakes, where the ADF currently operates, making such reforms for a radical shift to decentralization ought to come with the respective security measures.
Geopolitical and Security Implications for a Conflict-Torn Region
Comprehending the myriad challenges that the Central African state will have to face, so that the adoption of bitcoin can actually have a substantial societal impact, many are contemplating on potential hidden agendas in Bangui. The action of Russian PMC's in CAR to fight insurgents, such as terrorist groups, audibly delineate the status of the Kremlin as a security partner for the country. Considering the alliance of the two countries and the fact that, virtually simultaneously, both states started exploring the possibility of using digital currencies, this move can be seen as additional pressure from Moscow to exert influence to partners in Sub-Saharan Africa. The fact that Gazprom Neft decided to partner with BitRiver, the largest crypto-mining colocation services supplier, for the mining of bitcoin with flare gas, depicts that Russia sees another solution to break out of the isolation by the global community due to the war in Ukraine and that solution is decentralized finance. This means that, from now on, electronic currency from blockchain has the potential of being converted to a geopolitical asset, or even geopolitical weapon. This becomes remarkably alarming if one considers that the outreach of the Russian mercenaries spans across Sudan, South Sudan, Madagascar, Mozambique, Libya and other African states.
For Moscow and its security partners, this creates a fine line between strengthening their partnership and becoming a harbor for terrorists which will enhance instability and mayhem. On one hand, this will increase financial interconnection with Sub-Saharan Africa, which is something that the Kremlin is currently lacking and the situation is expected to get worse. Trade with Africa is projected to be heavily disrupted due to the sanctions and decentralized finance can function as a lifeline for Moscow, but also as a way to even enlarge its influence. On the other hand, a form of currency that is not able to be controlled by a centralized authority, in a terrorism-torn region, has a high chance of being used for financial transactions between terrorists. This can make the job of the Russian PMC's orders of magnitude difficult and destabilize Central and Southern Africa. Combined with the effects of the pandemic and climate change over the past years, a mix of devastation that can wreak complete havoc has high potential of occurring.
As final, and obvious, potential geopolitical implications, Sub-Saharan Africa can easily turn into a fully fragmented arena based on each country's stance on cryptocurrency. Countries such as Cameroon and Gabon have a clear stance against the actions of CAR and have audibly stood against the actions of Russia in Ukraine. This decision from Bangui comes as a means for additional polarization, leading to a decrease in collaboration efforts within the region. A further fragmentation can only be seen as a positive outcome for terrorist groups to expand their action across Central and Southern Africa. It can also lead to escalations and a replication of the battlefield in Ukraine. This would be a catastrophic scenario, as CEMAC has made colossal efforts and steps forward to maintain regional peace and stability. Other regional security guarantors, such as France, ought to pay a great deal of attention during the coming months and even play the role of the mediator, should any verbal disputes arise.
What does the future have in store for CAR and Central Africa?
Blockchain is a disruptive technology that can have an immense positive impact on the local communities, if circumstances allow and if used appropriately. This does not seem to be the case for CAR, as President Touadera made a bold move of adopting bitcoin as a legal ledger, but has done so without considering the current major limitation posed by the electricity grid nor the geopolitical implications for the region. Both internally and regionally this can create a chain of events that can have far-reaching ramifications for regional stability and can end up backfiring for cryptocurrency enthusiasts' ambitions to increase the usage of decentralized finance. Combined with the current shift of the geopolitical world order and the influence of the Kremlin on Bangui, there are numerous signs that digital currencies might start being used as a geopolitical weapon. The international community, with EU being a key player, ought to pay more attention to the Central African region. Important state actors, such as France, but also international institutions both on security and on finance, such as NATO, the IMF and African Development Bank, need to immediately approach regional players that are willing to cooperate, such as Cameroon and Gabon, but also to approach CAR directly and engage with CEMAC as a whole to find a solution that is fit for everyone, before potential disputes escalate, something that might be used by Russia as leverage later on.
With Peace and Accountability, Oil and Agriculture Can Support Early Recovery in South Sudan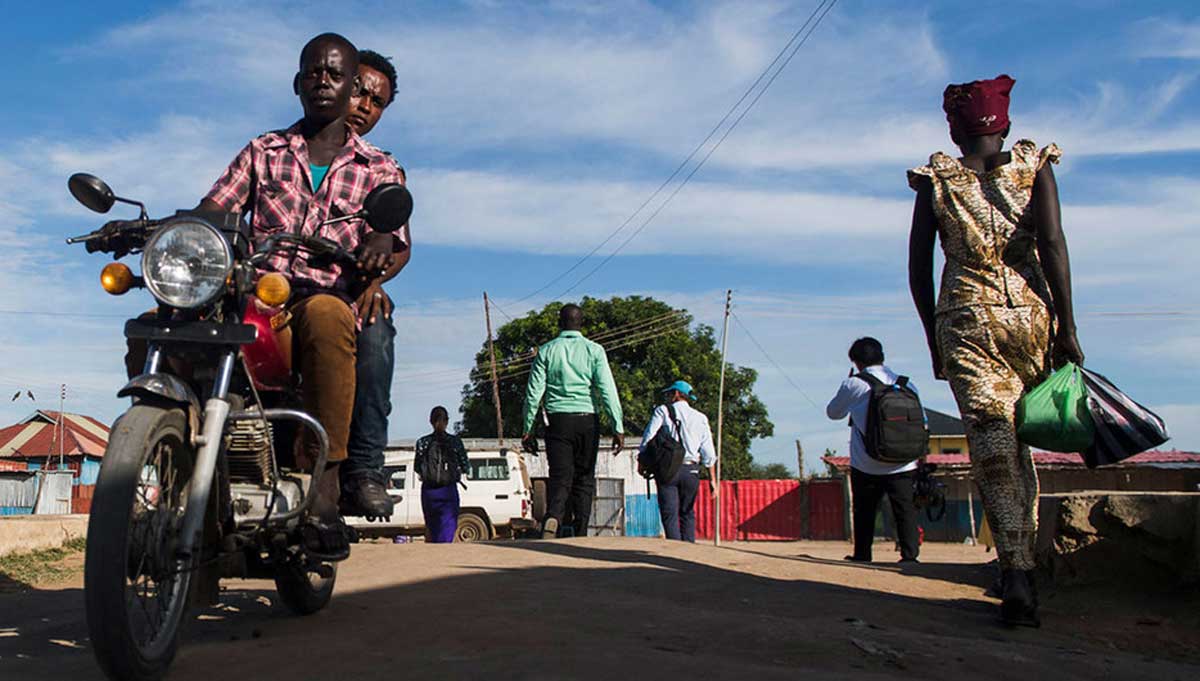 Economic recovery has stalled in South Sudan amid a multitude of crises, including the COVID-19 pandemic, climate shocks and dwindling oil production, and most recently, the adverse effect of the broad-based rise in commodity prices brought on by the war in Ukraine.
The latest World Bank economic analysis for South Sudan, Directions for Reform: A Country Economic Memorandum (CEM) for Recovery and Resilience, highlights the need for the country to leverage its natural capital in the agriculture and oil sectors to support recovery and resilience.
Oil and agriculture are the most important sectors of South Sudan's economy, with oil contributing to 90 percent of revenue and almost all exports, while agriculture remains the primary source of livelihood for more than four in five households. Thus, the report suggests a focus on the country's use of its main endowments of natural capital—oil and arable land—is warranted in the early stages of recovery.
"Getting South Sudan to realize its potential will require steps aimed at consolidating peace and strengthening institutions, as well as targeted reforms tailored at harnessing South Sudan's rich natural capital for development impact as first-order prerequisites for inclusive economic recovery," said Firas Raad, World Bank Country Manager for South Sudan.
With weak institutions and recurring cycles of violence, South Sudan remains caught in a web of fragility and economic stagnation a decade after independence. A dearth of economic opportunities and food insecurity are major concerns, and are reinforced by inadequate provision of services, infrastructure deficits, displacement, and recurring climatic shocks
The cost of the conflict has been immense, with South Sudan's real gross domestic product (GDP) per capita in 2018 estimated at being one-third of the counterfactual estimated for a non-conflict scenario. However, authorities in 2020 initiated an ambitious reform program aimed at macroeconomic stabilization and modernization of the country's public financial management architecture. With this reform effort, the gap between the official and parallel exchange rates was eliminated, and inflation declined. To consolidate and broaden these gains, more will have to be done to strengthen governance systems and improve transparency in economic management.
"Three messages emerge from this report. First, there is a peace dividend in South Sudan. South Sudan's real GDP per capita in 2018 was estimated at one third of the counterfactual estimated for a non-conflict scenario. Thus, maintaining peace can by itself be a strong driver of growth. Second, with better governance and accountability, South Sudan's oil resources can drive transformation. Third, South Sudan's chronic food insecurity could be reversed with targeted investments to improve the resilience of the agricultural sector," said Joseph Mawejje, World Bank Country Economist for South Sudan.
The CEM outlines several recommendations, including:
Addressing the drivers of fragility, ending all forms of conflict, and ensuring peace and stability in all parts of the country are prerequisites for an inclusive economic recovery.
Stay the course on macroeconomic reforms and continue on a stabilization path, building on key milestones already achieved in unifying the exchange rate and taming inflation.
Improve oil sector governance by ensuring that all oil revenues and expenditures are on budget and used effectively to achieve national development goals.
Support the resilience of agricultural sector to reverse the food crisis and achieve food security for all households.
The Country Economic Memorandum is a World Bank Knowledge product that provides an assessment of the country's drivers of growth and productivity. In this context, this report highlights what South Sudan can do to sustain future growth, but it also shows why the country has not yet managed to achieve high levels of diversified growth alongside peace, stability, and a better standard of living for its people. The report also suggests strategic pathways by which South Sudan can break free from its legacy of persistent food insecurity, in a country with enormous agricultural potential.