Ukrainian agro-cooperation prospects with MENA-countries
The Ukrainian agro-industrial complex (AIC) has been traditional subject of both interest and scare for foreign investors. Despite high-yielding black earth lands, sufficient water resources, agricultural traditions and cheap yet qualified labour force, foreign companies are scared off by corruption and unfavourable business climate.
In addition, ownership of Ukrainian agricultural lands still may not be acquired – the government has not yet adopted the land sale moratorium. However, this does not prevent investors from working under long-term lease schemes, accumulating vast land banks and promptly earning money due to export of agricultural products.
There are at least 15 companies in Ukraine having farmland bank that exceeds 100,000 hectares. These are large latifundia that actively develop both plant production and storage and processing of animal products. As a rule, these are companies where Ukrainian stock prevails. However, even today large western companies, as well as Arabic companies operate both as traders and manufacturers in Ukraine. Such companies have adapted to the Ukrainian reality.
Firstly, it is important to mention NCH company with its headquarters in NY, as well as its regional offices in other countries within the region, in particular, Russia, Latvia and Romania. According to expert assessments this company cultivates 400,000 hectares of Ukrainian land. The Ukrainian Agrarian Investments Company founded by Russian Renaissance Partners Company has land bank of no less significance. This company has approximately 240,000 hectares of land under lease.
Swedish companies are also active market participants. Thus, Alpcot Agro controls 93,000 hectares of Ukrainian land concentrated mostly in the country's West. In 2012 this Swedish company has focused on maize and wheat production and has harvested thousands of tons of grain and oil crops in 2012. In addition, there are also other Scandinavian participants on the market. Thus, Trigon Agri, with its headquarters in Copenhagen, operating also in Russia and Estonia, controls approximately 55,000 hectares of Ukrainian land, and the world known Swiss Glencore Company grows agricultural products on over 80,000 hectares of land.
French businesses are also among active market participants and one of them is AgroGeneration Company that has control over approximately 52,000 hectares of land. Recently it has decided to merge with the American SigmaBleyzer Company that also invests in the Ukrainian agro-industrial complex. As a result, Ukrainian market will meet a company cultivating approximately 120,000 hectares of the country's land.
There is also a number of small agricultural enterprises with foreign stock that cultivate few thousands hectares of land. Thus, foreign companies control approximately more than 1 million hectares of high-grade lands while Ukraine has 40 millions of cropland in total. In addition, latifundia being considered large by Ukrainian standards and having land banks exceeding 50,000 hectares of land, controls about 5.5 million hectares of land. The rest of lessees are represented by small companies with performance decreasing every year, which are forced to sell their businesses to larger market players.
It is AIC market consolidation that is the main Ukrainian trend within the last 3-4 years. In 2012, 7 companies have increased their land bank by more than 20,000 hectares by way of purchasing smaller and weaker businesses. The leader is Kernel Company, which specializes in oil crops and has increased its land bank by 120,000 hectares in 2012.
Meanwhile, Eastern companies are only examining the Ukrainian market, first market entry attempts being made by Arabic companies. Their potential interest may be cultivation of more than 1 million of Ukrainian land. However, nowadays they only try to adapt to Ukrainian reality and follow the way of Western corporations.
Interest of Arab companies is easy to understand as Ukraine is one of the serious trade partners for Arab countries supplying grain crops to them. According to the 2011/2012 marketing year results Arab countries are apparent leaders in grain import in total share of Ukrainian export. Thus, their share in export of Ukrainian barley is 87% with fair share of 69% belonging to Saudi Arabia. Ukraine also exports 44% of wheat in these countries, and Egypt is its largest importing country with a 22% share. There is also 41% of maize export falling on Arab countries. The largest export share also falls on Egypt and comprises 26%.
Naturally, under such import performance entry of foreign companies to the production market is only a matter of time as Ukraine fits excellently the national foreign investment strategies to ensure food security.
However, Arab investors are now only beginning their entering the market. Thus, businessmen from UAE expressed their interest in entering the Ukrainian market already during Yushchenko's presidency; however, these were just talks. At the same time, investors from Saudi Arabia are more decisive. This year consortium of Arab investors including such largest companies as Almarai and Al Rajhi, purchased Continental Farmers Group Company having small land bank in Ukraine and Poland (23.7 thousand hectares and 2.5 thousand hectares of farmland, respectively). It should be noted that, having production capacities in Agypt, Jordan and UAE, Almarai with its specializing in dairy, baking, juice and other types of production markets 65% of its products in Saudi Arabia. In its turn, Al Rajhi has been operating in Ukraine since 2006 through International Investment Co LLC., and is engaged in grain trade.
Ukrainian experience of these companies may become a litmus paper for activation of Arab investors on the market. Such investments have quite many potential stakeholders. Among Saudi Arabic companies one may mention Foras International Investment Co. This company has experience of work in Tatarstan (Russia) and Bosnia and Herzegovina and meanwhile develops AIC direction in African countries such as Mali, Senegal and Sudan. Among UAE companies we may mention Al dahra Agricultural Company as potential investor. This company has subdivisions in Egypt and Pakistan. In addition, governmental Abu Dhabi Fund for Development (ADFD) also is potentially interested in investments in Ukraine. This company has agricultural assets in Morocco, Mauritania, Senegal and Egypt. Among other Qatari companies with potential interest in entering the Ukrainian market we may mention national structure, the Hassad Food Company. This company is an active participant of land and AIC company sale and purchase markets in Pakistan, India, Australia, Turkey, Brazil, Nigeria, Ghana, Sudan, and, what is important for future work in Ukraine – in Russia. Among potential Kuwaiti investors to the Ukrainian AIC one may call Kharafi Group. Food industry is not primary business for this company; however, it has experience of successful work in this direction.
It should be noted that there will be no mass entry to the Ukrainian market of governmental structures from Arab countries which could purchase agricultural business directly as they do in Eastern African countries. In case of large inflow, investments shall be made by investors entering the existing Ukrainian companies with further increase of land bank in case of adaptation to social and economic reality.
There are also many talks in Ukraine about investments from China. However, there are currently no obvious practical steps by Chinese investors towards coming to the agricultural production sector observed.
Another government but the same problem in Latvia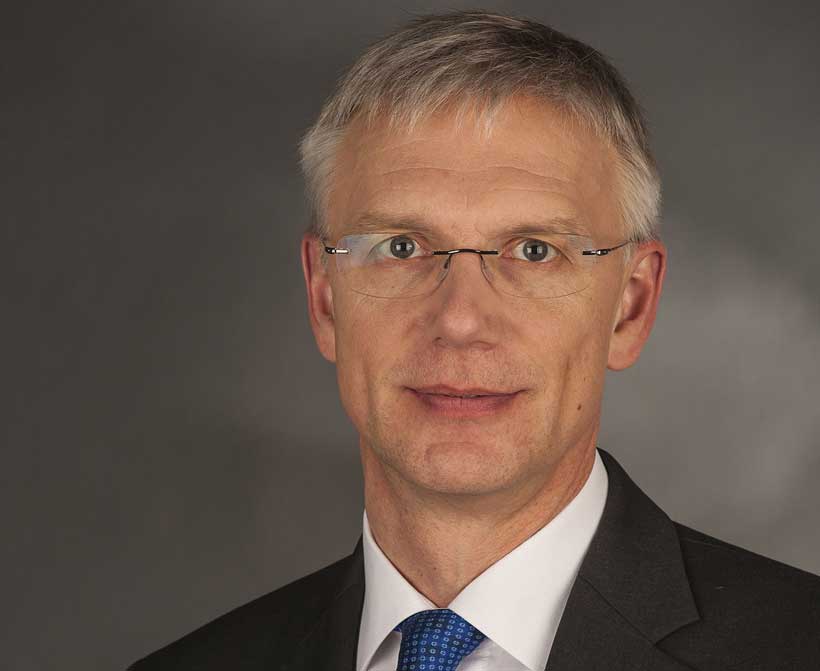 Latvia is on the brink of a social explosion. Latvian Prime Minister Krišjānis Kariņš's statement cold serve as the impetus to it. In an interview with LNT's programme 900 sekundes last week he said that "Latvia is currently unable to significantly raise the wages of teachers, because it would require either increasing the budget deficit or higher taxes." This statement was made despite all promises to teachers made by the previous government. The head of the government cynically reminded that compared to other countries, Latvia has too many teachers per its number of pupils.
In the morning of Wednesday, February 13, he told that the promise by his fellow party member, ex-Minister of Education and Science, Kārlis Šadurskis, had been made in relation to school reform. The increase included in the Latvian state budget of 2019 had actually been an effort to avoid the reduction of the size of teacher salaries, the PM explained. Thus he insisted that there were no plans to increase salaries, just to keep them at the same level. To all appearances school reform will raise questions. The government is not going to fire teachers directly, it plans to reduce the number of schools and as a result teachers will be forced to quit.
According to the news that the Riga City Council is planning to shut down two schools and merge eight, the promises not to cut the number of teachers are forgotten. The new government which only few weeks ago struggled for people trust, does not care about people's loyalty any more.
Such behaviour could be easily regarded by Latvians as betrayal and an insult. So the new government could not even fight the results of short-sighted social policy not to mention the needed fight with the causes of such problems.
According to Statistical Yearbook of Latvia 2018, public and private pre-school education institutions' pedagogical staff (at the beginning of 2017 school year) in the public sector counts 10 633 persons. These professionals monthly earn about 800 euro.
Is it a big problem to find the source of financing such vulnerable sphere as education?
That's for sure, people, who are near our children, give knowledge, spend a lot of time with them, who are responsible for Latvian future should not make ends meet.
For instance, government does not make any difficulties for the realization of ambitious military projects. It has become known that from 2018 to 2021, Latvia plans to invest about €50 million annually into military infrastructure, the ministry of National Defence said January 25, reports LETA. The bulk of the funds will go to the Ādaži military base.
€50 million annually would be a substantial help to Latvian teachers! Unfortunately, teachers are not so important for the country image, so they will continue not to live, but to exist.
Expansion of Georgia's Black Sea Ports: Modus Vivendi for Georgia
Over the past several months, a whole range of actions has taken place to expand all of Georgia's existing and future Black Sea ports. These moves, in their entirety, could have geopolitical significance on at least the regional level as it will help further connect the country to the world maritime routes, increase the country's transit potential and also enhance its position when it comes to China's multi-billion Belt and Road Initiative (BRI).
Several weeks ago, the European Union decided to financially support the Anaklia Deep Sea Port. In a document published by the European Commission regarding the development of the 'Trans-European Transport Network', it is stated that 233 mln Euros have been allocated for financing the 2nd phase of the Anaklia Deep Sea Port. It is also noted in the project that hundreds of millions of Euros have been assigned for the construction of the rail lines and highways throughout Georgia which will lead to the Anaklia Deep Sea Port. Moreover, the German Development Bank (DEG) together with the Dutch development bank have also decided to invest in Anaklia.
Further south, in Poti, a decision was made to construct a multimodal transit terminal. The facility will have modern equipment able to store up to 60,000 tons of fertilizer. Wondernet Express, the international logistics company behind the project, will invest $20 million in the project.
International port operator APM Terminals, along with Poti New Terminals Consortium, have submitted a conceptual design for the expansion of the APM Terminals' Poti Sea Port. The project entails a 14.5-meter water depth at the 700-meter quay wall and 25 hectares of land for the bulk operation yard and covered storage facilities for various cargo types, including grain, ore, and minerals.
The US Overseas Private Investment Corporation (OPIC) has issued a loan of $50 million to Pace Group to develop a multi-functional marine terminal in Georgia's Black Sea port of Poti, aimed at expanding its operational capacities.
In Batumi, it was agreed that the expansion of the port will take place with the construction of an additional terminal.
It was even announced by the Minister of Economy and Sustainable Development Giorgi Kobulia that the discussion of a ferry line between Georgia and the EU has been renewed.
Overall, these decisions show that there is a certain progress being made on Georgia's Black Sea ports development and their inclusion in the world maritime network. This global financing from Europe to the US also shows how these geopolitical players regard the South Caucasus and Georgia in particular. One could surmise that the geopolitical projection of those global companies is based upon the idea that the situation in Georgia will remain stable and that Georgian-Russian relations are unlikely to take a confrontational course (at least from the mid-term perspective).
But this expansion of Georgia's sea port infrastructure could also lead to increased interest from China in the Georgian transit corridor. I argued in a previous article for GEORGIA TODAY that, although Georgia does not figure in China's BRI, the Chinese project is an evolving one. I suggested in the same article that over time, new corridors would appear; that the BRI, rather than being a static initiative, is in fact a model which will constantly adjust to rising opportunities.
It might be suggested that a more developed infrastructure will eventually draw the Chinese to Georgia's Black Sea ports. The above-mentioned developments at Anaklia, Poti and Batumi can be considered the first stage in this process.
Taking a global perspective of these economic developments, I will argue that one of the scenarios in which Georgia and all the neighboring countries will reap benefits, is when as many world actors as possible have stakes in the Georgian economic corridor. It would be a certain modus vivendi for Georgia's future development.
Analysts often argue that there is a solely military solution to Georgia's problem with Russia. However, it is suggested here that yet another, and probably more accurate, solution to the Georgian dilemma for everyone (including the Russians) would be a Georgia where every great player has economic interests and is forced to upkeep the geopolitical security in the country for those very interests.
Author's note: First published in Georgia Times
Trump buys Lithuania, EU cannot stop it
The US President Donald Trump is no doubt a successful businessman who rules his country as if it is a huge enterprise. And this kind of management, to his mind, should lead to success. And very often it really works. As a wise leader he uses different tools to reach his goals. Thus, the most cunning one, which the US exploits in Europe – is indirect influence on the EU countries to gain the desired aim. The EU just becomes a tool in "capable hands" of the US.
Let us give the simple example. Last week the Ministry of National Defence of Lithuania announced that the Lithuanian Air Force Base in Šiauliai would get de-icing equipment for the aircraft. It would be acquired according to an agreement signed by the Ministry of National Defence and the AF Security Assistance and Cooperation Directorate (AFSACD) on behalf of the Government of the United States of America.
It is known that the new equipment is capable of removing ice from aircraft at the necessary height which allows the Šiauliai Air Base to support bigger aircraft of the Alliance, such as C-17 – one of the largest transport aircraft capable of moving a large number of soldiers and large amounts of cargo.
It is said that "the procurement for the Lithuanian Air Force Base will fill a critical capability gap and allow the Base personnel to carry out cold weather operations, as well as support the NATO Air Policing Mission. The equipment will also be used for providing servicing for the aircraft of the NATO enhanced Forward Presence Battalion Battle Group-contributing countries and other NATO allies at the Air Base."
But according to data, only three C-17s belongs to NATO. The US, in its turn, has 222 C-17s in service as of Jan. 2018. Among EU member states the only country that has C-17A ERs is the United Kingdom with 8 C-17A ERs in use. But The United Kingdom is in the process of leaving the organization. So, it is logical to assume that the most interested country in deploying C-17 in Lithuania is the US, not the EU or even NATO. And of course Lithuania cannot even dream of having such planes.
The second issue which is even more important is the fact that the agreement of approximate value of USD 1.03 million is financed from the European Security Assistance Fund (ESAF). Lithuania is not able to share the burden.
So, nothing depends on Lithuania in this issue. It only gives permission.
In the recent years Lithuania's procurement from the US has grown significantly. The ministry of National Defence is currently in negotiations with the US department of Defence for procuring JLTV all-terrain vehicles.
Unfortunately, being a member of the EU, Lithuania so hardly depends on the US in military and security spheres that it often mixes up its real needs, responsibilities to the EU with the US interests in the region. Such approach could seriously complicate the relations with neighbouring Russia and Belarus which Lithuania borders. These two countries are interested in Lithuania as an economic partner. But if Lithuania will pose military threat to them, deploying US military equipment, these states could terminate any economic cooperation.
Is it a cooperation or manipulation and who will benefit?