Obama vs. Putin — is the Cold War about to return to the Middle East?
Sensing an historic opening, Russian President Vladimir Putin may soon be visiting Cairo in search of closer military ties and access to Egypt's warm water ports—according to an October 27 article in the Sunday Times of London.
Should he make that trip, Putin would likely get a warm, if not rapturous reception, both in government and on the street.
But if President Barack Obama should go there — or anywhere in the Arab world– now, the warmth would likely be of another kind entirely.
Obama's October 9 decision to freeze about a third of this year's $1.6 billion aid package to Egypt, and his coldly critical reaction to the popularly-demanded ouster of President Mohammed Morsi and his Muslim Brotherhood (MB) organization from power on July 3, have predictably angered most Egyptians.
After all, the Obama administration had not only helped Morsi and the MB gain power, but rewarded them with increased assistance even as they created a terror-supporting Islamist dictatorship during its year-long rule.
And now, the revelation in an October 27 analysis by Mark Landler in The New York Times that the Obama administration no longer views Egypt — "once a central pillar of U.S. foreign policy" — as very important can only inflame that opinion further.
National Security Adviser Susan Rice told Landler that the president is now fixed mainly on concluding an agreement with Iran over its nuclear program, solving the crisis in Syria and trying to get results from almost invisible ongoing Israeli-Palestinian talks (about holding real talks) quixotically pushed by Secretary of State John Kerry.
This "more modest approach," as Landler called it, which resulted from a White House-only foreign policy review led by Rice last July and August — puts at grave risk the survival of the 1979 Egypt-Israel Peace Treaty, our vital priority access to the Suez Canal and crucial anti-terrorism cooperation as well.
Egypt's sudden demotion, after the nation served as the poster-child for the administration's disastrous policy of promoting "democracy" by helping Islamists rise through elections in the Arab Spring, probably reflects Obama's frustration that he cannot get his way with the country's immensely popular new leader, General Abdel-Fattah al-Sisi.
In contrast, Putin has been the most-outspoken world leader to defend Morsi's removal.
Indeed, many in Egypt–including al-Sisi–have already spoken of trading the three decades-plus alliance with America for one with Russia, while Egyptian-Russian military ties are said to have increased dramatically.
In an August 3 phone conversation with U.S. Secretary of Defense Chuck Hagel, al-Sisi is quoted as scolding him, "You left the Egyptians. You turned your back on the Egyptians, and they won't forget that."
On October 17, Egypt's Foreign Minister Nabil Fahmy told CNN's Christiane Amanpour that his country "will find other sources" for military aid if necessary, presumably meaning Russia and possibly China as well.
Putin's clever seizure of the initiative to prevent an armed (if "unbelievably small," in Kerry's words) U.S. strike on Syria in September over the use of chemical weapons near Damascus on August 21, plus his tough anti-Islamist talk, have turned many heads in the region.
The administration's new Middle East doctrine conveniently justifies Obama's eager acceptance of Putin's proposal to send in U.N. teams to deal with Syria's chemical weapons after he fecklessly flip-flopped over his famous "red line" on their use–which he subsequently denied having drawn in the first place.
Meanwhile, Obama's so far limited, but disturbing efforts to aid Morsi's friends in the Islamist-dominated rebellion against Assad have made him look both wrong-headed and faint-hearted at the same time, in a region where Islamism (happily) may be losing its appeal, and where feebleness is fatally unattractive.
Also in September came the charm offensive of Iran's new president, Hassan Rouhani, which many fear will lead to the U.S. accepting an incomplete plan to cut off Iran's hydra-headed efforts to develop nuclear weapons in its haste just to cut a deal.
In mid-October, the U.S. and five other world powers spoke with the Iranians on the issue for two days in Geneva, to resume November 7–while the latest reports indicate that Iran may be only one month away from having the bomb.
This all echoes the forgotten rivalry of the Cold War, when the former Soviet Union was the main supplier of armaments, training and advisers to the anti-Western bloc of Egypt, Iraq, Libya, Syria, Yemen and the then-openly terrorist PLO.
After Egypt switched sides following the 1973 war with Israel, the U.S. was able to impose a sort of Pax Americana, at least as far as that conflict was concerned.
But now, as Egypt possibly breaks toward Moscow, while Iran — like Syria, a Russian ally — hoodwinks Washington into letting it develop nuclear weapons in the guise of a bogus "grand bargain" — the old order may give way to a new, unstable Pax Russiana instead.
And that would be far more than a "modest" debacle—for the U.S., the region and the world.
U.S. multiple goals for possible military action in Iraq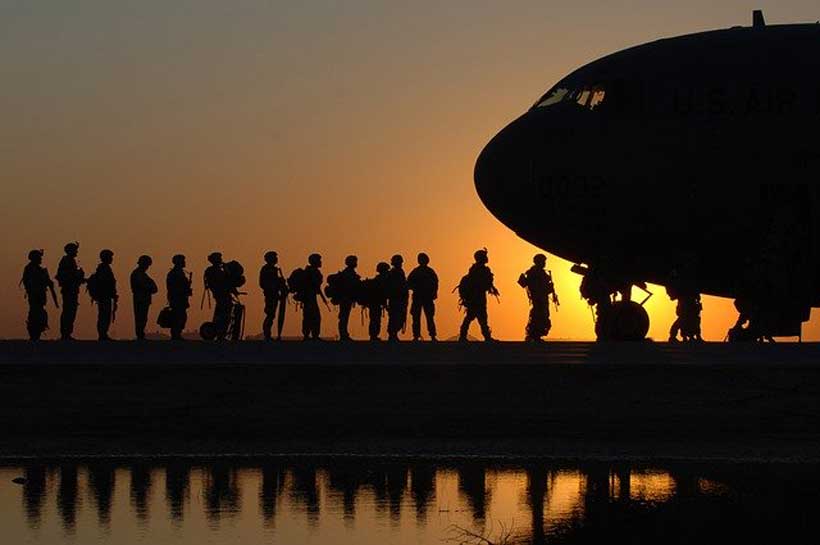 The spread of the coronavirus and its devastating impact on the US economy and US efforts to reduce Iran's regional influence are possible motives behind US potential military action in Iraq.
While the world is fighting against the COVID-19 outbreak, regional countries including Iraq have been witnessing widespread US military moves in recent days.
Most News outlets and political analysts have anticipated an imminent massive military action in Iraq due to the extent of US military moves.
Any possible military aggression carried out by Trump's administration comes as the US and the world are struggling to contain coronavirus and the US economy, and consequently, the global economy has fallen into a major recession.
Trump is pursuing a number of goals by launching military aggression against Iraq and creating new military conflicts in the Middle East:
*In line with its maximum pressure policy, the US occupiers seek to target Iraqi groups close to the Islamic Republic such as Badr Organization led by Hadi Al-Amiri, Asa'ib Ahl al-Haq led by Qais al-Khazali, al-Nujaba Movement led by Akram al-Kaabi, and also Kata'ib Hezbollah. Washington assumes that adopting such an approach can reduce Iran's influence in Iraq and undermine the economic, political and cultural cooperation between the two countries which play a significant role in reducing the impact of US sanctions on Tehran.
*After COVID-19 outbreak which triggered a global economic recession, Crude oil price dropped below $ 30 a barrel, causing serious damage to US companies producing Shale oil and severely jeopardized their future production. Therefore, a military conflict in the Middle East can raise the global price of oil and prevent the bankruptcy of oil companies.
*Moreover, regional military conflicts and consequently a rise in the oil price can be a threat to the Chinese energy security, whose economy is heavily dependent on the Middle East oil. This can be used as a tool for the US to contain China and additionally obtain more business privileges from this country and other major economies, such as Europe whose economy are also dependent on the Middle East oil.
*Regional clashes can also possibly affect Saudi oil facilities and reduce their oil production which makes them lose some part of their share from global energy market which will be ultimately replaced by US oil.
*The US unemployment rate went up after many Americans lost their jobs due to the spread of coronavirus in the country and the world. Any US military adventure in the region can boost its military industry and consequently , to some extent, control the US unemployment rate.
*Ultimately, all of these goals can possibly save Donald Trump in the upcoming US election. Many polls suggest that Trump's lying about the spread of coronavirus and his belated measures to contain the virus and also the subsequent economic pressure on the US citizens have cast doubt on his victory in the upcoming US election and helped his democratic rival have the upper hand.
From our partner MNA
Global Response to Coronavirus Exposes Governments' Fault Lines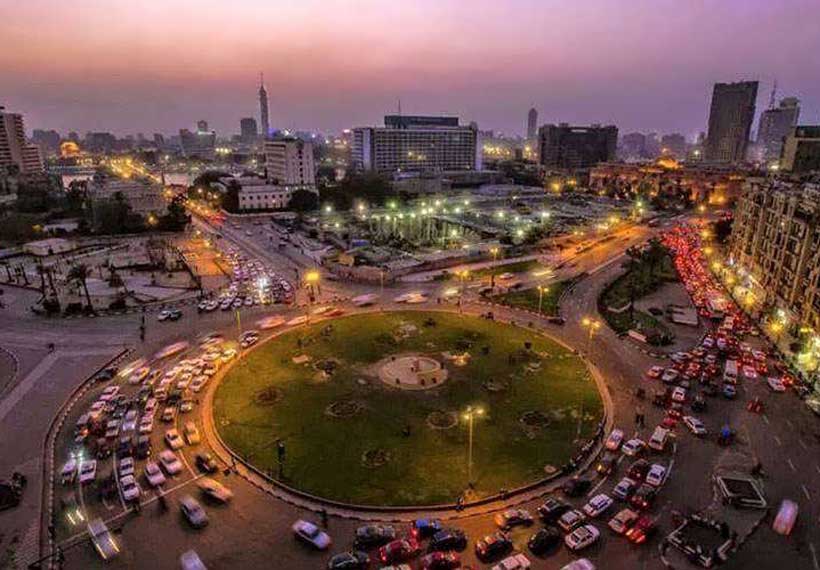 There's a message in Pakistani and Egyptian responses to the Coronavirus: neither ultra-conservative science-rejecting worldviews nor self-serving autocratic policies aimed at regime enhancement produced initial prevention and mitigation strategies that could have blunted the impact of the disease.
To be sure, Pakistan and Egypt, although different in what drove their responses, are in good company. Overwhelmingly, governments across the globe with the exceptions of Singapore, Taiwan, and South Korea, failed to take the initial warnings signs seriously.
Unlike western democracies that have little to boast about in their handling of the crisis, countries like Pakistan and Egypt lack the checks and balances, robust civil societies, and independent media needed as correctives.
And both Egypt and Pakistan have gone out of their way to keep it that way.
Egypt, apparently taking a leaf out of China's playbook, reprimanded foreign correspondents for The Guardian and The New York Times in Cairo for reporting that the number of cases in the country was exponentially higher than the 495 confirmed by authorities as of March 29.
The coverage was based on conclusions by infectious disease specialists at the University of Toronto who had analyzed flight and traveler data as well as infection rates.
The scientists estimated that "Egypt likely has a large burden of Covid-2019 cases that are unreported." They put the number of Egyptian cases as high as 19,130 as of March 15.
In response, authorities withdrew the press permit of The Guardian's Ruth Michaelson and expelled her from the country while The New York Times' Declan Walsh was forced to delete a tweet. Furthermore, several Egyptians have been detained on charges of spreading false and fabricated rumors.
Yet, Egypt imposed strict measures including the closure of all educational institutions and the suspension of flights on March 15, the day the scientists published their findings. The government also announced a $6.38 billion USD fund to fight the virus.
A World Health Organization (WHO) official in Cairo said the group could not verify the scientists' methodology but added that "it is possible that there are many other cases with mild symptoms which did not result in hospital visits, and therefore are not detected or reported."
Independent reporting is a crucial node in an effective early warning system. It creates pressure for a timely response. The effort to suppress it was in line with Egyptian general-turned-president Abdel Fattah al-Sisi's initial reaction to the virus.
Rather than focusing on early preventive measures at home, Mr. Al-Sisi sought to benefit from China's predicament.
With only one officially confirmed case of a Chinese national arriving in February at Cairo airport who was hospitalized and cured, Mr. Al-Sisi sent his health minister, Hala Zayed, to China to praise it for preventing a far worse global outbreak by taking very strong precautionary measures. This despite Beijing's costly failure to confront the disease firmly from the outset.
Pakistan's approach in recent months was no less negligent.
Like Egypt, a country in which the power of the military is thinly camouflaged by hollowed out institutions, Pakistan waffled until last week in its response to the pandemic.
The Pakistani government refused early on to evacuate some 800 students from Wuhan in a bid to earn brownie points in Beijing. It also failed to manage the return of potentially infected pilgrims from Iran. And finally, it catered to ultra-conservative groups whose worldviews were akin to ones long prevalent in Saudi Arabia with its significant cultural and religious influence in the South Asian nation.
As a result, Pakistan, a deeply religious country that borders on both China and Iran, allowed Tablighi Jamaat, a proselytizing group with a huge global following in some 80 countries that is banned in Saudi Arabia, to continue organizing mass events.
The group organized a 16,000 people mass gathering in early March in Malaysia where scores were infected with the Coronavirus.
Hundreds of Tablighi gathered from March 21 to 23 in the Mardan District of Pakistan's Khyber Pakhtunkhwa province to pray, listen to speeches, and eat and sleep in congested quarters.
One participant, professing his belief that God would protect the Tablighi, described spending almost six weeks together with thousands of others at Tablighi headquarters near Lahore, a city of 11 million, just before traveling to Mardan.
Pakistan Religious Affairs Minister Noor-ul-Haq Qadri caved in to demands by the clergy to keep mosques open but capped the maximum number of people at prayers at five.
The minister's concession reinforced a popular perception of the government's message that the virus crisis was less grave than projected by health authorities across the globe.
"If the pandemic was serious, the government would've shut down all the mosques," said Sadiq Bhutt, speaking through an interpreter, as he entered a mosque in Islamabad for Friday prayers.
Eventually, overriding government policy, the Pakistan military intervened in recent days to impose a lockdown like in much of the rest of the world.
But as in Egypt it may be too late for Pakistan, the world's most populous Muslim nation of 207 million, that is ill-equipped for a pandemic.
Ultimately, the lesson of Egypt, Pakistan, and China's initial handling of the Coronavirus is that neither self-serving autocrats nor authoritarians have the wherewithal to confront a crisis like a pandemic in a timely fashion. Their much-delayed responses have failed
to take the public's interests to heart rather than those of elites that prioritize geopolitical or political advantage.
Western democracies have performed not much better with US President Donald J. Trump seemingly more concerned about economic impact in an election year than about public health and people's lives.
The difference, however, is that western democracies have the potential of holding leaders to account and implementing lessons learned from the costly mismanagement of the coronavirus pandemic.
It's hard to hold out a similar hope for Arab autocracies or countries like Pakistan whose democratic façade is at best skin-deep.
Author's note" This story was first published on Inside Arabia
Iran Proposed Five-Nation Bloc for Regional Stability, Peace, and Progress
In February this year, Pakistan's foreign minister Shah Mahmood Qureshi received Syed Mohammad Ali Hosseini, an Iranian Ambassador to Pakistan. Pakistan's foreign minister Qureshi expressed his thoughts through praising the traditionally strong ties between both the nations and showed his consent to further strengthen collaboration in all dimensions which would be mutually beneficial for both Tehran and Islamabad. As for as the historical, cultural, and religious affinities are concerned, both nations enjoy rich support of commonalities including similar views on the foreign occupation which proved as a source of disaster for them. Besides, Iran was the first country to recognize Pakistan after its independence in August 1947. As both Pakistan and Iran's basic factor of the independence was Islam and current scenario portrays a bad picture of Islamic countries which are suffering from a cluster of problems under foreign agenda. In this connection, the role of Islamic nations has not been effective in addressing issues of the Islamic Ummah. Hosseini also expressed his grievances over the Organisation of Islamic Cooperation (OIC) by explaining that it was not producing fruitful results for Muslim Ummah. He further talked about the sufferings of Muslim Ummah and the malicious plan of the United States along with Israel to subdue them.
Moreover, FM Qureshi showed consent to visit Iran for meeting with its leadership to talk about their concerns and disputes and their possible diplomatic solution. Moreover, during a meeting with Hosseini the Advisor to the Prime Minister on Finance and Revenue, Abdul Hafeez Shaikh, told that the government aimed at expanding the bilateral trade with Iran. So, giving more boost to the relation of both the nations, the Iranian Ambassador proposed a new bloc for addressing regional issues and promoting cooperation among themselves. This bloc will include Russia, China, Turkey, Pakistan, and Iran because these nations are capable of forming such an alliance that could effectively handle regional issues for the better future of the region. Similarly, he expressed his consent and help for solving the Afghan problem which is a great hindrance to regional peace and stability along with creating security issues for Pakistan. Iran aims at linking Pakistan's Gwadar Port with Chabahar Port of Iran via rail link which ultimately generates the economic benefits for both the nations.
He dubbed the recent "Deal of the Century" proposed by American President Trump for peace in the Middle East irrational and unjust which consists of many doubts over American-Israeli Alliance. In this situation where the whole world is trapped with the fatal disease of Corona Virus, the United States which considers itself the oldest democracy, protector of human rights and most developed nation on earth, has imposed more sanctions on Iran. While UN Security Council Members and signatories of the 2015 Nuclear Deal with Tehran namely Britain, France, Russia, China, and Germany rejected Trump's call for sanctions on Iran. President Trump's action portrays that he is under stress in whichhe looks unable to understand repercussions and results of the policies and actions taken by him. While at the same time he is ignoring the traditions and values of the founding fathers of his nation as well as he has no respect and obligation for international rules and laws.Furthermore, the Iranian Ambassador showed enthusiasm for increasing and strengthening the multilateral economic cooperation. In this regard, Iran-Pakistan (IP) gas pipeline is an important project and will even become more productive if it is linked with the CPEC which not only brings the huge economic development in both Tehran and Islamabad but also the region through making it more stable and developed.
Thisnew regional bloc could prove productive through solving themulti-faceted issues faced by the countries of this region. Whereas America has remained unsuccessful in eliminating the problems of the region, therefore, it is the responsibility of regional states to become serious in making such bloc which seriously takes the vast problems towards the solution for the development, peace, stability, and progress of the underdeveloped nations of the region. Besides, the Iranian President has also proposed cryptocurrency for Muslim nations for settling payment transactions as an alternative to the US dollar such as proposed by BRICS nations earlier. He further explained that the US always uses economic sanctions as the main tool of domineering hegemony and bullying of other nations. As stated by Iranian President that there is always room for diplomacy, therefore "let's return to justice, to peace, to law, commitment and promise and finally to the negotiating table" which is the last and effective solution for any issue.Iran's proposal of five nations bloc portrays a rational and real picture of solving the staggering and long-lasting problems of the region. Furthermore, the nations which are proposed by Iran in the bloc have no history of worsening or spoiling the situation of the region as America has been involved in generating the multiple problems throughout the region via its policies and actions. All these five regional nations have stakes in the region such as political, economic, social and financial. Therefore if the region is developed, peaceful and protected than they collectively can secure their interests along with giving the benefits to other regional nations as well.