Nigeria: Where Jihad and Christian Persecution Run Rampant
Many around the world were recently made aware—got a small glimpse—of the Islamic jihad that plagues northern Nigeria, at the hands of Boko Haram, an organization dedicated to eradicating Christianity and enforcing the totality of Sharia law.
Last Sunday, September 29, around 1 a.m. Islamic terrorists dressed in Nigerian military uniforms invaded an agricultural college, shooting students as they slept in their dorms, killing a total of some 50 students.
As with the Islamic assaults in Kenya and Pakistan from the previous weekend—the former on a mall, the latter on a Christian church, leaving a combined total of nearly 200 people dead and hundreds injured—this latest jihadi attack in Nigeria is, far from an aberration, simply the latest in a tremendously long list of jihadi atrocities, most often targeting Christians.
Indeed, when it comes to Nigeria, it is difficult just keeping up with the atrocities—so frequent, sometimes daily, are they.
Thus the day before the agricultural college attack, in Kaduna state, Nigeria, Muslim herdsmen slaughtered 15 Christians. And the day before that, Islamic militants killed a Christian pastor and his son, torched their church in Dorawa, and killed another 28 people.
Jihadi attacks on schools and colleges are actually common. In July, 40 Christians were killed in an attack on a boarding school in Yobe state, Nigeria. The dormitory was set on fire in the attack and those fleeing gunned down. A month earlier, 16 other students were shot dead in attacks on a secondary school in Yobe and another school in Borno.
One year ago, in October 2012, Boko Haram jihadis stormed the Federal Polytechnic College, "separated the Christian students from the Muslim students, addressed each victim by name, questioned them, and then proceeded to shoot them or slit their throat," killing up to 30 Christians.
This business of separating Muslims from "infidels" and releasing the former occurs with regular occurrence during jihadi attacks (inasmuch as it is good to kill an infidel, it is bad to kill a fellow Muslim, according to Islamic law). Thus, the weekend before this most recent terror attack in Nigeria, after jihadis in Kenya had raided a packed mall, they, too, made it a point to differentiate between Muslims and non-Muslims before initiating the carnage.
While the religious identity of those slaughtered in the recent college attack is still not clear—most often, Boko Haram targets Christians and elements of the Nigerian government but Muslims are also sometimes killed as collateral—in the context of separating people according to religion, it is interesting to note that one surviving student told Reuters, "They started gathering students into groups outside, then they opened fire and killed one group and then moved onto the next group and killed them. It was so terrible."
Furthermore, the Associated Press reported that some of those killed were found with their "hands clasped under the chin, as if in prayer"—Christian prayer, that is, as Muslims do not pray with hands clasped under their chins.
That said, to a purist group like Boko Haram, Muslims who intermingle with Christians or who accept Western education, are apostate infidels, also worthy of death. Indeed, quite true to its name, "Boko Haram"—or "Western Education is a Sin"—recently declared, "Teachers who teach western education? We will kill them! We will kill them in front of their students, and tell the students to henceforth study the Quran."
Most recently a new report confirms that Boko Haram has "bombed, burned, or attacked" 50 churches in Nigeria since January 2012; 366 people—the overwhelming majority of whom were Christian—were killed in just these church attacks alone. Boko Haram has also engaged in "31 separate attacks on Christians or [southern Nigerians] perceived to be Christian, killing at least 166 persons; 23 targeted attacks on clerics or senior Islamic figures critical of Boko Haram, killing at least 60 persons; and 21 attacks on 'un-Islamic' institutions or persons engaged in 'un-Islamic' behavior, killing at least 74."
Boko Haram's attacks on half of Nigeria's population—the Christians—is so widespread and frequent that not one month ever passes without several atrocities appearing in my monthly Muslim Persecution of Christians series. Here, for instance, are some of the attacks Boko Haram launched on Christians from the last report I compiled, for the month of July, 2013, alone:
Again, the above anecdotes are from the month of July alone (for more, see the Nigerian sections in Crucified Again: Exposing Islam's New War on Christians, especially pgs. 70-75).
The lesson of last Sunday's jihadi attack on an agricultural college in Nigeria is one and the same with the lesson of the jihadi attacks from the previous weekend on a Pakistani church and a Kenyan mall: all these attacks are but the tip of the iceberg of widespread Islamic hostility for and violence against non-Muslim "infidels," Christians chief among them.
That the Obama administration still refuses to list Boko Haram as a foreign terrorist organization (even though Boko Haram is now directing threats at the United States); and that the Obama administration threatens the Nigerian government when it responds to the jihadis with force (warning it not to violate the "human rights" of Boko Haram) is a reminder why the viral, international jihad—in Nigeria, Kenya, Pakistan, ad infinitum—is so little known in the United States, and likely will stay unknown until it strikes U.S. borders again.
Berlin Conference on Libya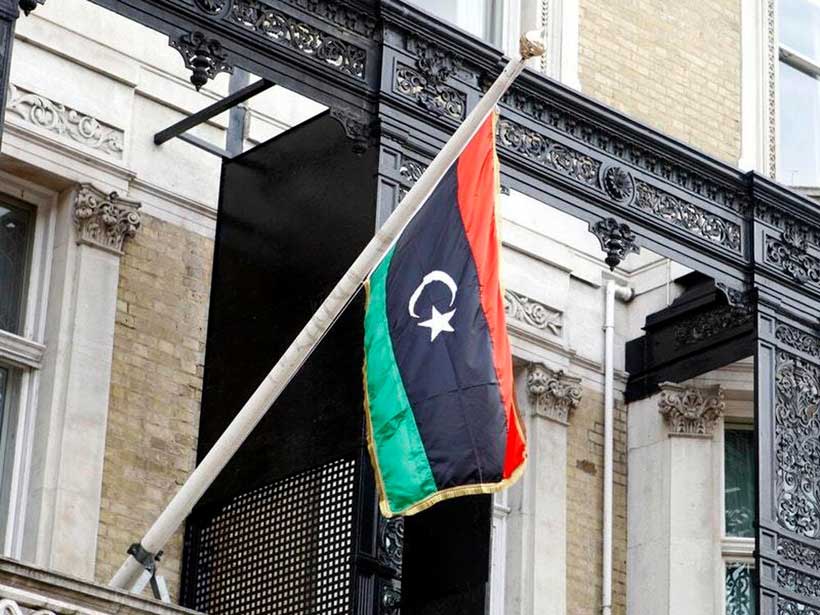 What are the strategic, military and political differences between the war in Libya of 2011-2012 and the current conflict in post-Gaddafi Libya?
There are many differences. The first one is that the powers that started the clash between an ambiguous Cyrenaic "entity", with strong jihadist connotations (it should be recalled that, also with Gaddafi, Cyrenaica was the greatest geographical area from which the jihadists of the Afghan and Central Asian wars originated) and the Tripolitan entity were, at the time, separate and almost all Western entities. Currently, those who command and rule on the ground in Libya are only formally subject to a droit de regard of other powers outside the Middle East or Asia.
Due to its sloth, the whole of Europe is about to disappear from the Maghreb region and, in the future, from Africa. Moreover, the latter would be the "complementary continent" of the Eurasian peninsula.
The proxy war between Colonel Gaddafi who, in any case, acted proudly alone, except for a limited Chinese and East Slavic support, and the Jihadist friends of the West in Cyrenaica – where the tradition of specific Islamic radicalism (the Senussite brotherhood) was still strong – was the last operation of the unfortunate and foolish U.S. project of the "Arab Springs", based on the techniques of "unorthodox, but non-violent and mass warfare" developed at the time by the Albert Einstein Foundation, an association promoted by Gene Sharp in 1983.
As a CIA Vice-Director said, the idea of the "Arab springs" was "to avoid any contact between the Arab crowds and Al Qaeda" and hence to make the Arab crowds turn against the jihad.
Needless to add anything else, History has already taught us its lesson.
Currently the great proxy war has turned into a great operation in which the major points of reference for the forces on the ground in Libya are not ahead, but are strategically following their forces of reference on the ground in Libya.
Because power relations count on the ground while, as Giacomo Leopardi taught us, the "belle fole" are ineffective and illusory.
In the Berlin Conference, General Haftar – the strong man of Cyrenaica's Government – presents himself with a never fully completed and unsuccessful advance towards Tripoli, in spite of the fact that the UN-sponsored government of al-Sarraj had important defections from the qatibe group of Misrata and that the forces of former Colonel Gaddafi have now reached Tripoli suburbs, as well as in spite of the fact that the financial and operational support from Egypt – especially now-from the Russian Federation, the Emirates and Saudi Arabia has never ceased.
Due to his poor health and to "keep" its troops under control, which could disperse exactly as those of al-Sarraj, General Haftar needs a symbolic, but also politically effective and quick victory against the people of Cyrenaica, once hated by the people of Tripolitania.
King Idriss II, the last Libyan monarch before Gaddafi's coup, organized by the Italian intelligence Services, boasted of "having never been to Tripoli".
Hence Khalifa Haftar, the man who was harshly punished by Colonel Gaddafi himself for his clumsy operation in Chad – the long and decades-long Libyan operation in the South to repel the pro-French forces of Tombalbaye and Hissene Habrè – has not yet won and cannot fail to win in a short lapse of time. Otherwise he becomes irrelevant to its supporters and will lose his social and economic credibility, which is essential in this type of war.
However the Russian Federation, which has openly supported him and which still holds him in high esteem, does not want rash decisions and presses for an agreement with Turkey enabling Russia to act as a real mediator, since Westerners still talk about irrelevant issues with the representatives of al-Serraj, the man still surrounded in his palace on Tripoli's port, at which h arrived – just appointed by the United Nations without any particular rational reason – by sea, because he knew that he would immediately be taken out or killed in Tripolitania's airport of Mitiga.
Russia wants to exploit – in a short lapse of time – the strategic void that is on the ground and in Western decision-makers' minds.
Therefore, it needs a quick agreement between the Libyan parties to exploit the central role played by Russia and hence dictate its own conditions to Italy, Germany, France and Turkey, with which there are other Russian outstanding issues, as well as with the other players in the Gulf, who still do not know how to make the most of the new tension on the ground between the United States and Iran, which could start operating again in Libya through Qatar and, possibly, with its own expeditionary force, organized by the new leadership of the Al Quds Force, full of Syrian Shiites and former collaborators of the Pasdaran Iranian forces in Syria.
Exactly the same as Turkey is doing, by sending – from the Northern Syrian areas currently acquired by Turkey – the Syrian "Turkish" jihadists, who were created and trained by MIT, i.e. Erdogan's intelligence Services, to support the "Muslim brother" al-Sarraj.
In other words, it is the division and/or availability of the proxy players, the fighters on the Libyan ground, which determines the behaviour of their "great" points of reference, not vice versa.
Furthermore, in the Russian Federation, the new political configuration of the country's leadership is not irrelevant to Russia's engagement in Libya.
With his new reform of the representative system and the Russian government, announced on January 16, President Putin wants to reassure himself of the possibility of appointing his future successor, without particular contracts and agreements with other Russian power groups and lobbies.
The Russian power, which has long been firmly in Vladimir Putin's hands, now finds itself more divided and less malleable in the hands of the current Kremlin's nomenklatura.
The latter is changing its skin and is probably also using the street riots against President Putin to push for a new power struggle between Putin's "heirs apparent", thus forcing him to make unavoidable choices even in foreign policy.
In the future President Putin probably wants to concentrate on Europe and on the economic transformation of his country and he will be ever less interested in embarking on peripheral adventures than in his primary goal, which will be the internal economic and social reconstruction and the stability of his Near East.
Nevertheless the former Head of the Russian intelligence Services no longer has in his hands – smoothly and without discussion – his old "power elite", whom he wants to radically reform, also with the pretext – or perhaps the real intention – of eradicating "corruption".
Therefore even President Putin cannot play all his cards in the Berlin Conference.
France almost explicitly says it wants to extend the truce in Libya, waiting for better times, which will never come. It also wants small hegemony over the possible agreement between al-Sarraj and General Haftar.
Even if there were an agreement, it would not be determined by France or Italy, but by the real forces on the ground, that is to say by the actual power of the local military organisations, all of which are almost in non-European hands.
Even if there were an agreement, the fact of stating at first want you want shows the existence of suicidal ideation.
What does France really want, whose intelligence services are at the origin of the first scenes of the insurgency, supported by a phantom section of the Parisian "association for human rights", Libyan section – and which today, for the most part, is still behind General Haftar? Certainly, for obvious anti-ENI reasons.
First of all, France wants – from General Haftar- the management of the oil reserves between the East, Sirte and the first part of Tripolitania in favour of France, as well as strategic control of the Libyan South for further exploration by Total, which should achieve the objective No.1 of the French presence in Libya since 2011, i.e. the taking of ENI and Italy's total expulsion from the Maghreb region.
Russia instead wants-at the very least – to reach the goal of a military base in Cyrenaica, which should change Russia's whole strategic equation vis-à-vis the EU, although Europe is not yet aware of this.
This is not fully incompatible with certain Italian interests, which could play Russia against France.
Russia is not interested in those who control Libyan oil from the Eastern and central areas of the country, but in those who supply it to it better and at a lower price.
Moreover, France wants to hegemonize the new "interposition force" that should be established by the United Nations.
Here the Italian government's ambiguities have been dangerous and sometimes funny.
Firstly, there was the idea of entrusting everything to Europe, an organization that certainly has a "deep void" as Foreign Affairs Commissioner – albeit I am not referring to the current Commissioner Borrell – but neither does it have any credible political and military organization for out-of-area operations.
Which EU structure should deal with the pacification of Libya?
The political and military Group? The European Union Military Committee (EUMC), which "provides military advice to the CFSP" (the EU Foreign Affairs Commissioner) and is currently chaired by the Italian General Graziano?
It is not suitable to command and control, but only to ask the EU Member States what they want to do with their individual Armed Forces.
Furthermore – just to use a metaphor – when there are always many of us at lunch, we must always know who pays.
The Italian idea of replicating Unifil II, the 20-year-old adverse possession of a large part of South Lebanon, which was not even able to stop Hezbollah's "little war" of August 2006 against Israel is not a model, but just naivety.
Unifil is something different from an area ban or an Interposition Force. It is a political-military platform for the whole Middle East, where everyone talks to everyone, but sheltered from everyone, which could not be the case for a Force between al-Sarraj and Haftar.
I also have the strong impression that, after the statements made by Italian Prime Minister Conte and Foreign Minister Di Maio regarding the fact that the Italian soldiers (Who? Those recalled from other African or Middle East positions, connected to Libya and no less important than it?) "will never be engaged, for any reason, in armed actions", all the other EU Member States got a good laugh out of it.
So what does Italy want to do with the Interposition Forces, whose Rules of Engagement are also inevitably drawn up by the United Nations, not by Italy?
Probably, the idea is for it to be a sort of unarmed security guard for some international judges, who will verify without being able to notify the truce breaks. Hence it would be like the global export of the "Clean Hand Operation", the judicial probe which is at the origin of Italy's poor "Second Republic", rather than the development of a smart Italian policy for the Maghreb region.
From the very beginning, Italy- intoxicated from its supposed Kantian ethicality, but still proud of its "Article 11" of the Constitution – has declared, as a country defeated in World War II, that it still wants to be so and to remain so sine die.
The Armed Forces of any country are like the bank deposit of any foreign policy.
If decisions are taken without the Forces' cash that serves to put them into practice and, above all, to force the others to accept the geopolitical stare decisis, hence decisions or blank checks are issued.
Hence what does Italy want from Libya and from the next Berlin Conference?
To be expelled from North Africa, which is essential for its energy and material-military security, as well as for civilian and military communications.
Italy now plays the role of the geopolitical waiter, a role not far from some of the professions actually carried out by some of the current decision-makers until a few years ago.
Just to use again a metaphor, currently Italy prefers to pick up crumbs and concessions – which will not be there – from the African meal of others.
Moreover, in a context where – as is right -the following countries have been invited to the Berlin Conference: Algeria, which we have also lost; China, which is very interested in the Libyan reconstruction business; the African Union, which will represent above all the interests of the sub-Saharan countries; the Arab League, which will set great store by a stable pacification of the jihad with the rest of the African Muslim community, so as to take the jihad out of Westerners' hands; the Republic of Congo, ready to play an important role for its internal energy and economic reconstruction needs; Egypt, which wants to take General Haftar out of the other Middle East players' hands to use him as a force for redesigning Egypt's Western security and against the expansion – through Turkey – of the Islamic Brotherhood, i.e. enemy No.1 of Al Sisi's power; the United Arab Emirates, which want to obtain the maximum economic and political leverage from their new and unusual position in the Maghreb region, designed to exclude much of "Old Europe".
Saudi Arabia – also central to General Haftar – does not want to go against the United States and Israel, thus increasing its commitment to the Tobruk government that organizes Haftar's policy, but it also wants to maintain a sound hegemony over the Maghreb region against Turkey (but without harming its good relations with Russia and the United States, still essential for its regional Wahhabi wars). Hence support to General Haftar, but wisely and with discretion.
What does Turkey want? Currently it strongly supports al-Sarraj, backed also by the Muslim Brotherhood, whose primary point of reference is Qatar, an ambiguous correlator between Saudi Arabia and Iran, with whom it has decisive economic relations. Erdogan wants a Tripolitania that has fallen into Turkey's hands because Italy has not been able – or rather has not wanted – to support it militarily, possibly also with a real interposition force – not a newly-armed escort for the Maghreb "Clean Hand Operation".
Turkey also wants strategic continuity between its very recent oil and gas agreements with Tripolitania – primarily maritime continuity, but which needs a very efficient land coverage.
Even this redesign of the SAR and the Maritime Control Areas, which are by nature bilateral agreements, will see Italy excluded from the direct control of its ENI oil networks from central Libya to the Libyan coast. And this is no coincidence, considering that Tunisia – a possible Italian alternative to the restriction of ENI's Libyan area – has not yet been invited to the Berlin Conference of January 19, 2020.
Iran crisis: A high-stakes bet on who blinks first
Two sets of US government cables suggest that Iran hawks in and outside the Trump administration appear to have the upper hand as European countries give hardliners a helping hand by attempting to force Iran to seek a diplomatic solution to a crisis that threatens to engulf the Middle East in yet another military conflict.
Disclosure of the cables advocating a military strike such as this month's killing of Iranian general Qassim Soleimani coupled with the withdrawal of a US State Department olive branch that was intended to reassure Iran about the Trump administration's intentions appear designed to persuade the Islamic republic to back away from its strategy of gradual escalation.
The strategy aims to engineer a situation in which a return to negotiations on the basis of the 2015 international agreement that curbed Iran's nuclear program is the only way to avoid an all-out war. The Trump administration withdrew from the accord in 2018 and has since imposed ever harsher economic sanctions on Iran.
Hardliners in Washington believe Iran's accidental downing of a Ukrainian airliner that sparked anti-government protests days after millions of Iranians came out to mourn Mr. Soleimani's death in what Iranian leaders project as a rallying around the regime is a proof of concept of their approach.
The hard-liners' strategy was spelled out in a series of unclassified memos sent by David Wurmser, a close associate of John Bolton, while Mr. Bolton was serving as national security advise to President Donald J. Trump. The memos projected a US military operation on the scale of the killing of a Mr. Soleimani as a way of destabilizing the government in Tehran.
Mr. Wurmser's advice was in line with proposals for destabilizing Iran presented to the White House by Mr. Bolton in the months before his appointment. Mr. Bolton was fired by Mr. Trump in September of last year.
"Iran has always been careful to execute its ambitions and aggressive aims incrementally to avoid Western reactions which depart from the expected. In contrast, were unexpected, rule-changing actions taken against Iran, it would confuse the regime. It would need to scramble," Mr. Wurmser wrote.
Such a U.S. attack would "rattle the delicate internal balance of forces and the control over them upon which the regime depends for stability and survival… Iranians would both be impressed and potentially encouraged by a targeted attack on symbols of repression," Mr. Wurmser added.
The leaking of Mr. Wurmser's memos coincided with a cable from the State Department to US diplomatic missions worldwide that walked back an instruction earlier this month by Secretary of State Mike Pompeo to limit contacts with Iranian opposition and exile groups in a bid to reassure Iran that the Trump administration was not seeking regime change in Tehran.
The Pompeo cable seemed to be a first step at bridging the gulf of distrust between Washington and Tehran that makes a resolution of the two countries' differences all but impossible. Iran has long been convinced that regime change is the main driver of US policy since the 1979 Islamic revolution.
Mr. Pompeo's instruction came on the heels of Mr. Trump's decision not to respond to Iranian missile attacks on US forces in Iraq in retaliation for the killing of Mr. Soleimani.
With the government in Tehran on the backfoot as a result of the downing of the Ukrainian airliner and renewed anti-government protests, leaders of Britain, France and Germany, cosignatories of the 2015 nuclear accord, appear to be buying into the strategy of the Washington hardliners.
The Europeans, responding to Iran's gradual withdrawal from its commitments under the accord as part of its strategy of gradual escalation, this week triggered its dispute resolution mechanism, that could put Iran's actions on the agenda of the United Nations Security Council and lead to a re-imposition of international sanctions.
British prime minister Boris Johnson further raised the stakes by telling the BBC that he would be willing to back an as yet non-existent proposal by Mr. Trump for a new agreement with Iran. "If we are going to get rid of it (the nuclear accord), then we need a replacement," Mr. Johnson said.
The proof will be in the pudding whether the two-pronged stepping up of US and European pressure on Iran will be sufficient to engineer a breakthrough in efforts to avert escalating tension and a return to the negotiating table.
So far, Iran's response suggests tensions may have to further escalate before parties, all of whom do not want an all-out war, pull back from the brink.
In a first, Iranian president Hassan Rouhani, insisting that all foreign forces should leave the Middle East, warned, in response to the European move and statements, that British, French and German troops may be in danger.
"Today, the American soldier is in danger, tomorrow the European soldier could be in danger," Mr. Rouhani told a Cabinet meeting.
Said a Western diplomat, spelling out European thinking: "This allows us to buy time while making clear to Iran that they cannot continue on this path of non-compliance with no consequences."
For now, it's a high stakes poker bet on who blinks first.
Assassination of Qassem Solemani: Strategic American Re-course
For Iran, international sympathy dissolved all very quickly. Ukrainian International Airlines 752 was downed by a surface to air missile; moments after it took off from Tehran. Such is the nature of modern news coverage; the crash did not find space until Tehran admitted a catastrophic mistake on its part. Victims from flight 752 had to wait until the next morning for attention after crash; President Trump made a stride towards de-escalation while the Canadian Prime Minister first declared that Iran was behind the blunder. Events swung dramatically, in a span of few days, sympathy turned into protests; Iranian people found their government more hostile than foreign forces. For years, the West has continuously manufactured a troublemaker tag for the regime; latest events have testified the "rogue-ness" of a nation that now stands at crossroads.
In its own words, an admission of "unforgivable mistake" was quickly judged as an act of de-escalating the US-Iran rift. Both Iran and the United States dusted it off very well, the Islamic regime claimed that revenge had been sought without killing a single soldier, whereas the US determined such events as Iran's giving in gesture. For both countries, the fate of flight 752 came as a surprising sacrifice to help situational matters. Iran's acceptance went well with other western nations; unlike how the Russians dealt with a similar tragedy, the regime can be looked upon as a lesser aggressor. If decades of experience of dealing with Khomeini successors did not warrant its intentions; it has now. Iran can be deemed as a satisfactorily peace-seeking nation. Rusting military expertise with a heightened sensitivity to claim a safe spot is a valid evidence. Adding to it, the unusual combination of hollow threats and the agility to escape a challenging situation, satisfactorily distinguishes Iran from a terrorist network. Hassan Rouhani, the President of Iran has promised to punish the culprits in an attempt to save faces.
Months before his assassination, Qassem Solemani himself testified numerous escapes from Israeli air raids. In May 2019, the United States had officially ordered its equipped battleships to raid the Gulf, in order to scan Solemani's whereabouts. The military leader was not killed in hesitation; his assassination plot lived on a wishful ambition that President Trump eventually delivered. Hence, the outpour of millions at his grave. Solemani was prized by his regime; his skills, leading to strategic warfare was exceptional. The fact that the United States finally got his blood, sent shockwaves into Iranian administration. It was exceptional but more so an intolerable truth to swallow.
Such was the euphoria leading to his death, more than his crimes being highlighted, global attention drifted to the legitimacy of killing a leader on a foreign soil. Circumstances arrested significant nations from taking sides; the standoff witnessed how divided the world really has become. Tensions between an uncharacteristic Trump administration and the untamed Iranian regime was well anticipated; the possibility of it happening anytime soon was not. For many decades, the American leadership had safely ignored Iranian adventures; Iran had successfully become a policy hallmark in the Middle East. Unlike other Middle Eastern regimes, Iran came across as thoughtful, rational and co-operative at times. That dynamics has now changed, Iran will no longer sleep peacefully over past trade-offs with the United States. Luckily, for President Trump, his Iran card has bolstered for good. The events that led to Solemani's death has penetrated into Iran's deeper problems, like its military capabilities. Next time when Iran speaks, the world will realize its shortness of breath. Next time when President Trump tweets, the world will take him seriously, more than ever.