The 1973 war shocked Israel. The remarkable military victory was marred by the acute pain over the many casualties and the disappointment with the political and military leadership.
The war had lasting as well as passing effects. Generally, Israel is in much better shape today.
As the war ended, Israeli society lost its naïveté and began a process of political maturation. Greater healthy skepticism toward state institutions and the IDF developed within the media and public opinion.
The war's misfortunes also created a political atmosphere that led to greater political pluralism, propelling the Likud into a ruling position. Over time, the conservative instincts of a changing electorate left the Likud as the main political force in the arena.
The 1973 war also underscored the dependency of a small state such as Israel on its superpower patron.
Whatever dreams of self-sufficiency in weapon development and production were entertained in Israel before the war were soon abandoned. Jerusalem learned that it needs close strategic coordination with Washington to secure the capability to act forcefully, as well as freedom of action. This was a crucial corrective to the pre-war hubris that introduced much caution to Israel's foreign policy.
One important factor that led to the IDF's recuperation after the initial surprise of the war was the fact that the fighting started at defensible borders and not in proximity to Israel's heartland. The "1967 borders" could have hardly allowed the IDF to regroup and counterattack. This is an important lesson for the future that seems to have been internalized by a significant part of Israel's decision-makers.
The deliberations about the reasons for the initial 1973 surprise and the resulting military debacle indicated a clear need for expanding the circles that engage in the study of national security issues. This has led to a more pluralist intelligence establishment, although the IDF still plays a major role in supplying national estimates. Moreover, the IDF and other government agencies have gradually opened up, though not enough, to inputs from outsiders. Think tanks, such as the Institute for National Security Studies at Tel Aviv University and the Begin-Sadat Center (BESA) for Strategic Studies at Bar-Ilan University, have become participants in the national security debates and have offered alternatives to governmental policies. Nevertheless, strategic surprises may happen, which means that Israel still has to prepare itself for worst-case scenarios and should not succumb to rosy wishful thinking.
The 1973 war also left Israel vulnerable to attempts to isolate it in the international arena, particularly since the Arabs effectively used the oil weapon. Many states severed relations with Israel, and the UN General Assembly adopted the infamous resolution that equated Zionism to racism. This resolution has since been rescinded and Israel is hardly isolated in the international arena; it is viewed as a successful state with which many countries seek to establish bilateral ties.
In historical terms, the 1973 victory taught the Arab leaders that even under most auspicious conditions they cannot eradicate the Jewish state by force. While Israel failed to hold on to the position that changes in the territorial status quo require peace agreements, and instead accepted interim agreements, the military outcome of this war brought about the change in Egypt, the largest and most important Arab state that eventually decided to make peace with Israel.
The war was the last attempt by Arab armies to invade Israel. For a variety of reasons, the likelihood of a large-scale war was drastically reduced. Today, the Arab world is in disarray as result of a colossal socioeconomic and political crisis. The Arab predicament makes the possibility of a large-scale war even more distant.
The 1973 war led to the establishment of two influential extra-parliamentary movements: Peace Now and Gush Emunim. Their ideological underpinnings had a strong polarizing effect on Israeli society. The consensus has since been restored as these two movements lost their grip over the vision of the large majority of Israelis. Most Israelis now support partition of the Land of Israel, but no longer believe that peace is around the corner, despite their willingness to make territorial concessions.
Forty years after the 1973 Yom Kippur War, when the fear of losing the "Third Temple" was voiced, Israel prospers and the power differential with its neighbors has greatly widened. Its society displays significant social resilience and readiness to meet the challenges of continuous conflict. This is critically important, since the old calls to destroy the Jewish state continue unabated, and one fanatic foe, Iran, is assiduously working to acquire WMD capabilities.
Israel-China Relations: Staring Into the Abyss of US-Chinese Decoupling
Israel knew the drill even before US Secretary of State Mike Pompeo boarded his flight to Tel Aviv earlier this month four days after the death of his father. It was Mr. Pompeo's first and only overseas trip since March.
Echoing a US warning two decades ago that Israeli dealings with China jeopardized the country's relationship with the United States, Mr. Pompeo's trip solidified Israel's position at the cusp of the widening US-Chinese divide.
Two decades ago the issue was the potential sale to China of Israeli Phalcon airborne warning and control systems (AWACS). Israel backed out of the deal after the US threatened withdrawal of American support for the Jewish state.
This month the immediate issue was a Chinese bid for construction of the world's largest desalination plant and on the horizon a larger US-Chinese battle for a dominating presence in Eastern Mediterranean ports.
Within days of his visit, Mr. Pompeo scored a China-related success even if the main focus of his talks with Prime Minister Benyamin Netanyahu was believed to be Iran and Israeli plans to annex portions of the West Bank, occupied by Israel since 1967.
Israel signalled that it had heard the secretary's message by awarding the contract for the Sorek-2 desalination plant to an Israeli rather than a Chinese company.
The tender, however, is only the tip of the iceberg.
China's interest in Israel is strategic given the fact that the Jewish state is one of the world's foremost commercial, food and security technology powerhouses and one of the few foreign countries to command significant grassroots support in the United States.
If there is one thing Israel cannot afford, it is a rupture in its bonds to the United States. That is no truer than at a time in which the United States is the only power supportive of Israeli annexation plans on the West Bank.
The question is whether Israel can develop a formula that convinces the United States that US interests will delineate Israeli dealings with China and reassure China that it can still benefit from Israeli assets within those boundaries.
"Right now, without taking the right steps, we are looking at being put in the situation in which the US is telling us we need to cut or limit our relations with China. The problem is that Israel wants freedom of relations with China but is not showing it really understands US concerns. Sorek-2 was a good result. It shows the Americans we get it." said Carice Witte, executive director of Sino-Israel Global Network and Academic Leadership (SIGNAL) that seeks to advance Israeli-Chinese relations.
Analysts, including Ms. Witte, believe that there is a silver lining in Israel's refusal to award the desalination plant to a Chinese company that would allow it to steer a middle course between the United States and China.
"China understands that by giving the Americans this win, China-Israel relations can continue. It gives them breathing room," Ms. Witte said in an interview.
It will, however, be up to Israel to develop criteria and policies that accommodate the United States and make clear to China what Israel can and cannot do.
"In order for Israel to have what it wants… it's going to need to show the Americans that it takes Washington's strategic perceptions into consideration and not only that, that it's two steps ahead on strategic thinking with respect to China. The question is how." Ms. Witte said.
Ports and technology are likely to be focal points.
China is set to next year takeover the management of Haifa port where it has already built its own pier and is constructing a new port in Ashdod.
One way of attempting to address US concerns would be to include technology companies in the purview of a still relatively toothless board created under US pressure in the wake of the Haifa deal to review foreign investment in Israel. It would build in a safeguard against giving China access to dual civilian-military use technology.
That, however, may not be enough to shield Israel against increased US pressure to reduce Chinese involvement in Israeli ports.
"The parallels between the desalination plant and the port are just too close to ignore. We can't have another infrastructure divide," Ms. Witte said.
The two Israeli ports will add to what is becoming a Chinese string of pearls in the Eastern Mediterranean.
China already manages the Greek port of Piraeus.
China Harbour Engineering Company Ltd (CHEC) is looking at upgrading Lebanon's deep seaport of Tripoli to allow it to accommodate larger vessels.
Qingdao Haixi Heavy-Duty Machinery Co. has sold Tripoli port two 28-storey container cranes capable of lifting and transporting more than 700 containers a day, while a container vessel belonging to Chinese state-owned shipping company COSCO docked in Tripoli in December 2018, inaugurating a new maritime route between China and the Mediterranean.
Major Chinese construction companies are also looking at building a railroad that would connect Beirut and Tripoli in Lebanon to Homs and Aleppo in Syria. China has further suggested that Tripoli could become a special economic zone within the Belt and Road Initiative (BRI) and serve as an important trans-shipment point between the People's Republic and Europe.
BRI is a massive infrastructure, telecommunications and energy-driven effort to connect the Eurasian landmass to China.
Potential Chinese involvement in reconstruction of post-war Syria would likely give it access to the ports of Latakia and Tartous.
Taken together, China is looking at dominating the Eastern Mediterranean with six ports in four countries, Israel, Greece, Lebanon, and Syria that would create an alternative to the Suez Canal.
All that is missing are Turkish, Cypriot and Egyptian ports.
The Chinese build- up threatens to complicate US and NATO's ability to manoeuvre in the region.
The Trump administration has already warned Israel that Chinese involvement in Haifa could jeopardize continued use of the port by the US fifth fleet.
"The writing is on the wall. Israel needs to carve out a degree of wiggle room. That however will only come at a price. There is little doubt that Haifa will move into the firing line," said a long-time observer of Israeli-Chinese relations.
Will Gulf States Learn From Their Success in Handling the Pandemic?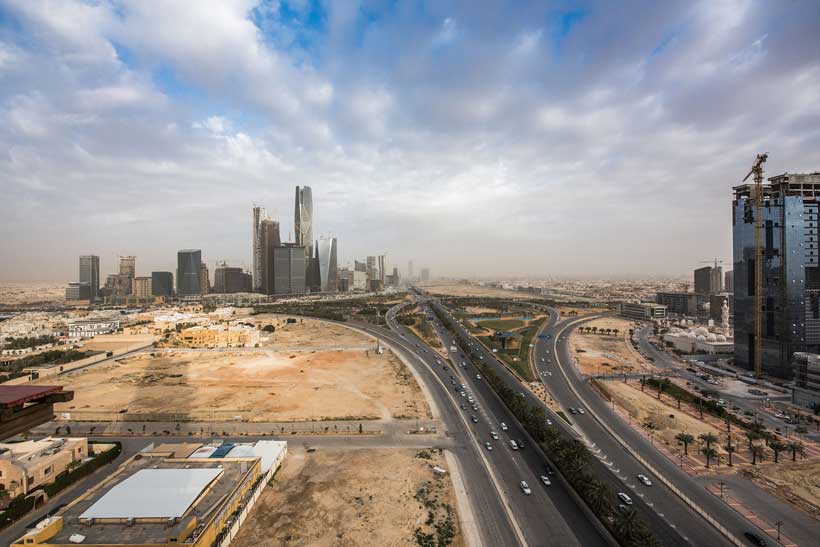 The economic fallout of the coronavirus pandemic for Gulf states has done far more than play havoc with their revenue base and fiscal household. It has propelled massive structural change to the top of their agenda in ways that economic diversification plans had not accounted for.
Leave aside whether Gulf states can continue to focus on high-profile, attention-grabbing projects like Neom, Saudi Arabia's $500 billion USD 21st century futuristic city on the Red Sea.
Gulf rulers' to do list, if they want to get things right, is long and expensive without the burden of trophy projects. It involves economic as well as social and ultimately political change.
Transparency and accurate and detailed public reporting go to the core of these changes.
They also are key to decisions by investors, economists, and credit rating companies at a time when Gulf states' economic outlook is in question. Many complain that delays in GDP reporting and lack of easy access to statistics complicates their decision-making.
Nonetheless, if there is one thing autocratic Gulf governments have going for themselves, beyond substantial financial reserves, it is public confidence in the way they handled the pandemic, despite the fact that they failed to initially recognize crowded living circumstances of migrant workers as a super spreader.
Most governments acted early and decisively with lockdowns and curfews, testing, border closures, repatriation of nationals abroad, and, in Saudi Arabia, suspension of pilgrimages.
To be sure, Gulf countries, and particularly Saudi Arabia that receives millions of Muslim pilgrims from across the globe each year, have a long-standing history of dealing with epidemics. Like Singapore, South Korea, and Taiwan, they were better prepared than Western nations.
History persuaded the kingdom to ban the umrah, the lesser Muslim pilgrimage to Mecca, in late February, days before the first case of a Covid-19 infection emerged on Saudi soil.
Beyond public health concerns, Saudi Arabia had an additional reason to get the pandemic right. It offered the kingdom not only an opportunity to globally polish its image, badly tarnished by human rights abuses, power grabs, and the killing of journalist Jamal Khashoggi, but also to retain religious influence despite the interruption in the flow of pilgrims to the kingdom.
"Saudi Arabia is still a reference for many Muslim communities around the world," said Yasmine Farouk, a scholar of Saudi Arabia at the Carnegie Endowment for International Peace.
It also allowed Saudi Arabia to set the record straight following criticism of its handling of the Middle East Respiratory Syndrome (MERS) in 2012 when the kingdom became the epidemic's epicenter and in 2009 when it was hit by the H1N1 virus.
Saudi Arabia is also blamed for contributing to a public health catastrophe in Yemen with its frequent indiscriminate bombings.
A country in ruins as a result of the military intervention, Yemen has grappled for the past four years with a cholera epidemic on the kingdom's borders.
Trust in Gulf states' handling of the current pandemic was bolstered by degrees of transparency on the development of the disease in daily updates in the number of casualties and fatalities.
It was further boosted by a speech by King Salman as soon as the pandemic hit the kingdom in which he announced a raft of measures to counter the disease and support the economy as well as assurances by agriculture minister Abdulrahman al-Fadli that the crisis would not affect food supplies.
Ms. Farouk suggested that government instructions during the pandemic were followed because of "trust in the government, the expertise and the experience of the government [and] trust in the religious establishment, which actually was following the technical decisions of the government."
To be sure, Ms. Farouk acknowledged, the regime's coercive nature gave the public little choice.
The limits of government transparency were evident in the fact that authorities were less forthcoming with details of public spending on the pandemic and insight into available medical equipment like ventilators and other supplies such as testing kits.
Some Gulf states have started publishing the daily and total number of swabs but have yet to clarify whether these figures include multiple swabbings of the same person.
"It is likely that publics in the Middle East will look back at who was it that gave them reliable information, who was it who was there for them," said political scientist Nathan Brown.
The question is whether governments will conclude that transparency will be needed to maintain public confidence as they are forced to rewrite social contracts that were rooted in concepts of a cradle-to-grave welfare state but will have to involve greater burden sharing.
Gulf governments have so far said little about burden sharing being allocated equitably across social classes nor has there been transparency on what drives investment decisions by sovereign wealth funds in a time of crisis and changing economic outlook.
Speaking to the Financial Times, a Gulf banker warned that the Saudi Crown Prince Mohammed bin Salman "needs to be careful what he spends on . . . Joe Public will be watching."
Headed by Prince Mohammed, the kingdom's sovereign wealth fund has gone on a $7.7 billion USD shopping spree buying stakes in major Western blue chips, including four oil majors: Boeing, Citigroup, Disney, and Facebook. The Public Investment Fund is also funding a bid for English soccer club Newcastle United.
The banker suggested that Saudi nationals would not appreciate "millionaire footballer salaries being paid for by VAT (value added tax) on groceries." He was referring to this month's hiking of sales taxes in the kingdom from five to 15 percent.
The fragility and fickleness of public trust was on display for the world to see in Britain's uproar about Dominic Cummings, a close aide to Prime Minister Boris Johnson, who violated lockdown instructions for personal reasons. Mr. Johnson is struggling to fight off demands for Mr Cummings' dismissal.
To be sure, senior government officials and business executives in the Gulf have cautioned of hard times to come.
A recent Dubai Chamber of Commerce and Industry survey of CEOs predicted that 70 percent of the United Arab Emirates' companies would go out of business in the next six months, including half of its restaurants and hotels and three-quarters of its travel and tourism companies.
Saudi Finance Minister Mohammed Al-Jadaan warned earlier this month that the kingdom would need to take "painful" measures and look for deep spending cuts as a result of the collapse of oil prices and significantly reduced demand for oil.
Aware of sensitivities, Mr. Al-Jadaan stressed that "as long as we do not touch the basic needs of the people, all options are open."
There was little transparency in Mr. Al-Jadaan's statements on what the impact would be on employment-seeking Saudi nationals in a labor market where fewer migrant workers would be available for jobs that Saudis have long been unwilling to accept.
It was a missed opportunity considering the 286 percent increase in the number of Saudis flocking to work for delivery services.
The increase was fueled by an offer by Hadaf, the Saudi Human Resources Development Fund, to pay drivers $800 USD a month, as well as a newly-found embrace of volunteerism across the Gulf.
The surge offered authorities building blocks to frame expectations at a time when the kingdom's official unemployment rate of 12 percent is likely to rise.
It suggested a public acknowledgement of the fact that well-paying, cushy government positions may no longer be as available as they were in the past as well as the fact that lesser jobs are no less honorable forms of employment.
That may be the silver lining as Gulf states feel the pressure to reinvent themselves in a world emerging from a pandemic that potentially will redraw social, economic, and political maps.
Author's note: This story was first published in Inside Arabia
Foreign intervention in Libya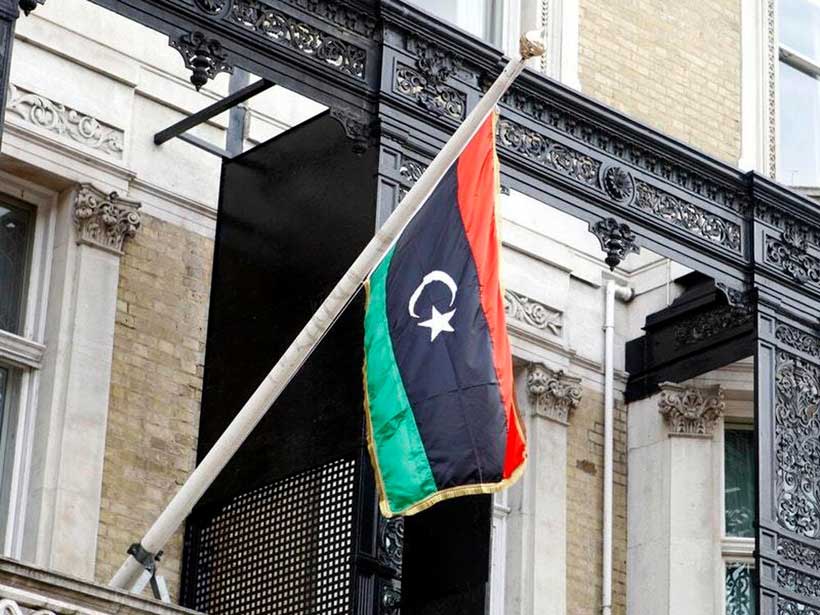 Since the ouster of Muammar Gaddafi in 2011, Tripoli has transformed into an appalling sight of consistent injustice, rising fundamentalism and morbid law and order situation. Amidst the whirlwind of fractured institutions and failed socio political system in Libya, foreign countries have also found a suitable battleground for fighting their proxy wars. Currently, there are two governments operating in libya, each claiming to reflect the genuine mandate of Libyan people. The United Nations backed government of National Accord, under the leadership of President Fayaz al serraj is being supported by Turkey, Qatar, Italy and publically by all western democracies. Whereas, a shadow government, is being maneuvered from the eastern city of Tobruk. It enjoys the support of Saudi Arabia, Egypt, France and the United Arab Emirates.
In 2012, less than a year after NATO intervention, Libyans turned to polls, in the pursuit of voting for an efficient leadership. As a result of elections, the General National Congress or GNC came into power. It was tasked with devising a constitution within the next eighteen months. Despite, it's full capacity, the government failed to deliver on time due to evident disorganization and post-gaddafi mayhem, which was still at large. However, Libyans again went to vote in 2014, electing a House of Representatives or HoR in power, this time. These elections were repudiated and their result was declared illegitimate by GNC, on the claims of low voter turnout and series of violence which engulfed the entire electoral process, across the country. Rejection to form government, forced HoR to flee Tripoli and establish itself in Tobruk, where they aligned themselves, with Libya's strong man, commander Khalifa Haftar and his Libyan National Forces.
Haftar had remained a part of Libya's political arena for as long as Muammar Gaddafi had, he joined the military in 1961 and served in its ranks until, the Chad misadventure of 1987, which not only made him fall out with Gaddafi, but also enforced him into exile in the United States. Nonetheless, Haftar returned to Libya after the war and started rebuilding his former network of loyalists who worked with him decades ago, and ended up establishing the Libyan National Forces. His forces launched "Operation Dignity"[1]in 2014, with the official intentions of relieving Libya from local militias, radical nationalism and religious fundamentalism.
Amidst the chaos of political deterioration and significant power vacuum, foreign countries started to manipulate the Libyan crisis for their own interests. Turkey is a regional player, and is severely concerned about their maritime trade route. For, being surrounded by hostile neighbors, Turkey finds it hard to trade through any other channel smoothly, except Mediterranean which it shares with Libya. Thus, it is actively vouching for a friendly government in Tripoli. Turkey's parliament has recently passed the controversial law that has permitted the deployment of Turkish troops on Libyan soil, in order to support al Serraj's government. Meanwhile, states like Italy and France are interested in Libya's oil resources, and are also supporting respective governments as per their interests. International oil companies such as Italian Eni, French Total and Russian Taftnet, along with British Petroleum are on and off, getting exploration and management contracts to tap oil resources, with the Libyan National oil corporation. Where Russian mercenaries are fighting on ground with Haftar's forces, France has also provided covert logistical support to his forces, each interested in their own share of resources.
Furthermore, the United Arab Emirates, Cairo and Kingdom of Saudi Arabia are eagerly backing Haftar's LNA for the sake of preventing another wave of Arab spring, to reach their borders. UAE has conducted airstrikes on Benghazi in 2014, from an Egyptian base in Libya, in order to support Haftar's operation Dignity. They have also recently established their own base in eastern province of Al-Khadir, to support further LNA's advances. Kingdom of Saudi Arabia has also pledged it support to Haftar under the crown prince, Muhammad Bin Salman. As, just before Haftar's Tripoli offensive, Riyadh promised him millions to buy tribal leader's loyalties and to financially support the fighters in LNA.
Another reason behind Arab countries ardent sponsorship is, the question of muslim brotherhood. LNA has vowed to eliminate all the elements of religious extremism, including the muslim brotherhood. Cairo, UAE and KSA are known for their crack down on the brotherhood, while Turkey and Qatar are assumed to support the political activities of organization. Such difference in approaches has also led these countries into a state of perennial proxy war with each other.
Recent Moscow talks and Berlin conference, in the beginning of this year, has indeed provided an opportunity for all the parties in conflict to come on the negotiating table, and draw out strategies for adherently following the Libyan arms embargo of 2011, for effective ceasefire. Yet, without a proper policy in place, which can prevent foreign interventions in Libyan domestic crisis. It will create a potential environment for Tripoli to transcend into a turmoil similar to Syria and Yemen. War in Libya, has already incited an endless cycle of unnecessary fighting, uncountable deaths and a vicious void of ills like; human trafficking and smuggling. From, exponential worth of 53.2 billion dollars in 2012 to 4.6 billion dollars in 2016, Libya's natural revenues have shrunken conspicuously over the last decade. In addition to that, with global coronavirus pandemic still out and loose, conflicts like one in Libya have a higher potential of turning into a major confrontation. It's a textbook example of how precarious the situation might get, if not taken sensibly, by international community.
---
[1] Anderson, Jon Lee. "The unravelling." The New Yorker 23 (2015).