The Mobile Revolution Is Just Beginning
Mobile technology is disrupting all industries and sectors, and changing the way people interact among themselves and with service providers, said technology experts and entrepreneurs
in a session on the mobile economy on the final day of the World Economic Forum's seventh Annual Meeting of the New Champions.
"Mobile is the most disruptive technology that I have seen in 48 years in Silicon Valley," said Joe Schoendorf, Partner at Accel Partners, USA. What telecom companies have called the "last mile" – the connection to the individual at home – should actually be regarded as the first mile, given the power of mobile technology, he argued. The mobile revolution is just beginning, Schoendorf predicted, noting that, within the year, personal cell towers will start coming on the market, costing less than US$ 100. "With the inclusion that a mobile phone makes possible, you really are a participant in the global economy," reckoned David Kirkpatrick, Founder, Chief Executive Officer and Chief Techonomist of Techonomy Media, USA.
"Mobile is changing every industry" – from healthcare to banking, agreed Henry Lin Yu, Chairman and Co-Chief Executive Officer of the Chinese mobile security and solutions company NQ Mobile. It is not just about smartphones, but also includes a wide range of technologies such as robotics and sensors. Added Lungisa Matshoba, Founding Chief Technology Officer of YOCO in South Africa, a company that develops mobile payment solutions for small businesses: "It's not just applications. It's about how we interact with companies. We now have very cheap commoditized computing power that is available to everyone." Merchants who previously could not accept credit cards are now able to take payments using mobile technology, said Matshoba, who is a Member of the Forum's Global Shapers Community of emerging leaders in their 20s.
Mobile devices and systems are enabling individuals to monitor their personal health and consult physicians in an instant, saving them time and money. "There is a massive lowering of transaction costs," said Jonathan Jackson, Founder and Chief Executive Officer of Dimagi, USA, a social enterprise that makes open source software to improve healthcare in developing countries and for underserved people. "Dumb" mobile phones have been used to track and improve the performance of rural healthcare workers, he explained. The key is to know how to use the data that mobile technology can gather. "We haven't even scratched the surface."
Companies are only beginning to understand the full potential of mobile technology for their businesses, concurred Bessie Lee, Chief Executive Officer, China, at advertising and marketing group WPP. She reported that less than 1% of ad spend in China goes to mobile marketing, compared to about 5% in the US. This is set to change once companies begin to understand the opportunities beyond banner ads. "It is a mistake to see mobile in a silo," warned Lee. "You have to see it as one of the many marketing and communications channels you are using. There is only one medium that a person carries with them when consuming other media. You have to see how mobile integrates with all the other media channels."
Adam Smith is considered the father of economics. Back in 18th century, he presented the concept of protectionism, which was given to promote the local industry. Nevertheless, in 21stcentury, the world is facing its repercussions.
It is time that the world should be well concerned by the actions that are being opted by the two economic giants. Trade deadlock between Beijing and Washington is getting intense. U.S. protectionist and unilateral approach is the impetus behind this trade war and hence so far no promising foreseeable future can be anticipated. Moreover, China's economic and development initiative i.e. BRI and its successful pilot project CPEC is also giving headaches to Oval. This Game of tariffs has engulfed whole of the globe into its chakra.
Trump and his policies have always been scrutinized by the analysts everywhere. Even before the elections, Trump expressed his strong urge to subdue China by means of trade restrictions. It was clearly evident even before the elections that if Mr. Trump will somehow make his path to Oval, he will surely give Chinese a sturdy time.
In Nov 2016, it happened just as it was feared. The heat of July 2018 had resulted into an economic cold war. With the world being the witness, there is no doubt that when Washington says, it knows how to make it happen. Therefore, when Washington flaunted its intentions to put serious tariffs onto Chinese commodities, it actually meant it. What started from a mere USD 34 billion, has crossed over USD 200 billion till-date. So far, Washington has imposed tariffs on USD 250 billion worth of goods coming to United States. Furthermore, it has also threatened to increase the threshold to an approximate value of USD 325 billion. In return, Beijing retaliated with putting tariffs on US$ 110 billion worth of goods.
The latest development that added fuel to the fire was on May 10, when United States raise tariffs to 25% on $200 Billion products coming from China annually. This escalated tensions between the two more as it projected that U.S. is not coming slow. Not only this, China has also banned the trade of rare elements. These elements hold prime importance in making of a number of electronic products such as mobiles and laptops in the United States.
China's ministry of commerce has shown concern over American intentions regarding the engagement of two in the trade war and had warned that the dispute may even lead to "largest trade war in economic history". China has repeatedly shared its concerns over the trade stand-off between Beijing and Washington. Whereas, continuous cold responses from Washington are leading situation to worse ends. China, as a responsible state, talks about equality, inclusiveness, and shared future for the globe. It always encouraged openness and cooperation.
Stubbornness of Trump's Administration is pushing the Globe towards an economic and trade crisis. High tariffs on products will ultimately raise the costs for suppliers, manufacturers, retailers and then eventually affecting the people at tail¬— consumers. The end consumers will have to face large price raises even for the general products. On November 30, 2018, Chief of the World Trade Organization had said that global free trade is facing its worst crisis since 1947 and warned that the current spectrum of conflict will lead to global trade crisis.
These tensions are not restricted between the two; instead, they have led the global market to fluctuations, which has put business persons and investors in a situation of uncertainty. This investment dilemma can halt the economic progress inside of both countries. International Monetary Fund has also warned that a full-blown trade war would weaken the global economy. Earlier in this month, Cristine Lagarde gave remarks on Donald Trump's intent to tax all trade between two countries that it would "shrink the global Gross Domestic Product (GDP) by one-half of one percent".
China is the new reality. Washington needs to realize that. There are new players onto the scene. Oval's actions will be scrutinized now; its ways will be challenged. It will no longer go uncontested.
The world knows that global economic ship today is sailing towards east and Chinese dockyard is where it will anchor. Mutual understanding is beneficiary for both the countries as well as for the world economy. Beijing is determined to meet Washington's intentions with full capacity. United States is inducing self-inflicting pain to itself and to the world too. Companies inside US have already started showing their grievances regarding the trade stalemate between Beijing and Washington. Over 600 companies including Walmart urged Trump to resolve the dispute with China as it directly affects the business community and customers inside US. Washington needs to comprehend that it will become victim of its own protectionist gambit if it continues to be on the route on which it has maneuvered itself.
8 facts you don't know about the money migrants send back home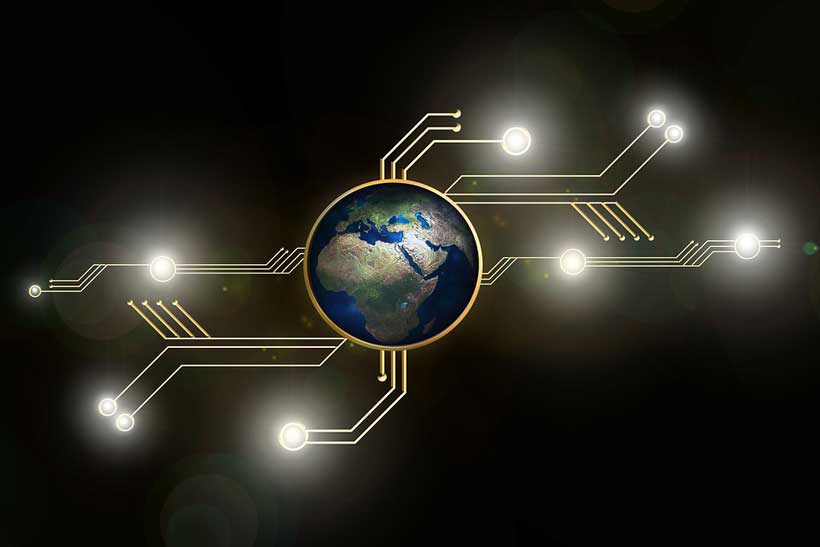 Here are eight things you might not know about the transformative power of these often small – yet major – contributions to sustainable development worldwide:
1. About one in nine people globally are supported by funds sent home by migrant workers
Currently, about one billion people in the world – or one in seven – are involved with remittances, either by sending or receiving them. Around 800 million in the world – or one in nine people– are recipients of these flows of money sent by their family members who have migrated for work.
2. What migrants send back home represents only 15 per cent of what they earn
On average, migrant workers send between US$200 and $300 home every one or two months. Contrary maybe to popular belief, this represents only 15 per cent of what they earn: the rest –85 per cent – stays in the countries where they actually earn the money, and is re-ingested into the local economy, or saved.
3. Remittances remain expensive to send
These international money transfers tend to be costly: on average, globally, currency conversions and fees amount to 7 per cent of the total amounts sent. To ensure that the funds can be put to better purposes, countries are aiming through Sustainable Development Goal (SDG) 10.C to "reduce to less than 3 per cent the transaction costs of migrant remittances and eliminate remittance corridors with costs higher than 5 per cent by 2030".
Technical innovations, in particular mobile technologies, digitalization and blockchain can fundamentally transform the markets, coupled with a more conducive regulatory environment.
4. The money received is key in helping millions out of poverty
Although the money sent represents only 15 per cent of the money earned by migrants in the host countries, it is often a major part of a household's total income in the countries of origin and, as such, represents a lifeline for millions of families.
"It is not about the money being sent home, it is about the impact on people's lives," explains Gilbert F. Houngbo, President of the International Fund for Agricultural Development, IFAD. "The small amounts of $200 or $300 that each migrant sends home make up about 60 per cent of the family's household income, and this makes an enormous difference in their lives and the communities in which they live."
It is estimated that three quarters of remittances are used to cover essential things: put food on the table and cover medical expenses, school fees or housing expenses. In addition, in times of crises, migrant workers tend to send more money home to cover loss of crops or family emergencies.
The rest, about 25 per cent of remittances – representing over $100 billion per year – can be either saved or invested in asset building or activities that generate income, jobs and transform economies, in particular in rural areas.
5. Specifically, remittances can help achieve at least seven of the 17 SDGs
When migrants send money back home, they contribute to several of the goals set in the 2030 Sustainable Development Agenda. In particular: SDG 1, No Poverty; SDG 2, Zero Hunger; SDG 3, Good Health and Well-Being; SDG 4, Quality Education; SDG 6, Clean Water and Sanitation; SDG 8, Decent Work and Economic Growth; and SDG 10, Reduced Inequality.
If current trends continue, between 2015 and 2030, the timeframe of the 2030 Agenda, an estimated $8.5 trillion will be transferred by migrants to their communities of origin in developing countries. Of that amount, more than $2 trillion – a quarter — will either be saved or invested, a key aspect of sustainable development.
"Governments, regulators and the private sector have an important role to play in leveraging the effects of these flows and, in so doing, helping nearly one billion people to reach their own sustainable development goals by 2030," IFAD's Gilbert F. Houngbo stressed in a statement.
6. Half of the money sent goes straight to rural areas, where the world's poorest live
Around half of global remittances go to rural areas, where three quarters of the world's poor and food insecure live. It is estimated that globally, the accumulated flows to rural areas over the next five years will reach $1 trillion.
7. They are three times more important than international aid, and counting
Remittances are a private source of capital that's over three times the amount of official development assistance (ODA) and foreign direct investment (FDI) combined.
In 2018, over 200 million migrant workers sent $689 billion back home to remittance reliant countries, of which $529 billion went to developing countries.
In addition, the amount of money sent by international migrant workers to their families in developing countries is expected to rise to over $550 billion in 2019, up some $20 billion from 2018, according to IFAD.
8. The UN is working to facilitate remittances worldwide
"It is fair to say that, in poor rural areas, remittances can help to make migration a choice rather than a necessity for so many young people and for future generations," explained Mr. Houngbo.
As such, migrant contributions to development – through remittances and investments – is one of the Objectives of the Global Compact on Safe, Orderly and Regular Migration, adopted by the UN General Assembly in December of last year.
With half of all flows going to rural areas in developing countries, IFAD, the UN's agency mandated with agricultural development, is working to make the development impact of remittances even greater. The organisation's Financing Facility for Remittances programme (FFR) was designed to promote innovative business models in order to lower transfer costs and provide financial services for migrants and their families. Through partnerships across several sectors, the programme runs initiatives to empower migrants and their families through financial education and inclusion, as well as migrant investment and entrepreneurship.
"Over the past decade, IFAD has invested in over 40 countries, supporting more than 60 projects aimed at leveraging the development impact of remittances for families and communities," said Paul Winters, IFAD's Associate Vice-President, in an event held on Friday at UN headquarters in New York.
Guiding a new generation of learners on inclusive green economy
As population numbers continue to grow and material resource use rises to unprecedented levels, the limits of today's dominant model of economic growth have become increasingly apparent: extraction of material resources, including biomass, fossil fuels and non-metallic minerals has tripled since 1970, reaching an approximate 90 billion tonnes in 2019. A comprehensive overview of alternative economic models that center around environmental sustainability – published by UN Environment, the Zayed International Foundation for the Environment and Tongji University – hopes to help guide efforts to move to inclusive, green economies.
The official launch today of The Inclusive Green Economy: Policies and Practice marks the successful completion of a long-standing collaborative project.
Nineteen million premature deaths are estimated to occur each year due to environmental and infrastructure-related risks and natural-resource use. Resource extraction has also been identified as the leading cause of global biodiversity loss. This has led to an increasing number of countries to rethink their economic development model.
"Since Rio+20, an increasing number of countries are embarking on pathways towards inclusive green economies. I hope this book will help guide these efforts globally", Dr. Mohamad Ahmed Bin Fahad, Chairman of the Zayed International Foundation for the Environment highlighted in his welcome address at the launch.
An inclusive green economy is defined by UN Environment as one that is low-carbon, efficient and clean in production, but also inclusive, based on sharing, circularity, collaboration, solidarity, resilience, opportunity and interdependence. The handbook aims to offer a comprehensive framework for analysing inclusive green economy issues, such as investing in natural capital and clean technologies, as well as policies to enable investments.
"With this collection – based on a wide range of thinking on the transition to an inclusive green economy – we hope to provide a useful resource for students and other stakeholders" Fulai Sheng, co-editor of the publication, emphasised.
"This new textbook makes an important contribution to our understanding of how poverty, inclusiveness and employment issues must be fully taken into account to ensure a fair and just transition to a green economy", Steven Stone, Chief of UN Environment's Resources and Markets Branch, said.
Commending UN Environment and its partners on their efforts, the Executive Director of the UN Institute for Training and Research (UNITAR), Nikhil Seth, further observed that "publications like the one launched today will be instrumental in transmitting novel ideas and concepts that can inspire leaders of tomorrow".
Dr. Meshgan Al Awar, Secretary General of the Zayed Foundation and Co-Author of the textbook, summarized the implication and significance of this initiative by noting, "The Inclusive Green Economy textbook provides an inspiring framework for nations, organizations and individuals to follow and simulate as they endeavor in this direction".