Partnerships Will Meet the Challenges of Food Security
Food security remains at the top of the political agenda in China and other emerging and developing countries.
Panellists in a session on food security during the Annual Meeting of the New Champions were optimistic that, through partnerships and active engagement with the private sector, the challenges of food insecurity, hunger and malnutrition can be met.
"The problem is solvable," declared Feike Sijbesma, Chief Executive Officer and Chairman of the Managing Board, Royal DSM, Netherlands. Sijbesma pointed to food fortification, something his company is very active in providing. "Food fortification is an elegant tool … we do it for free in partnership with the World Food Programme." School feeding projects are another "elegant way to deliver aid" as it keeps children fed and in school.
Roland Decorvet, Chairman and Chief Executive Officer, Nestlé (China), pointed out that agriculture constraints and land titles are obstacles to food security. He noted that governments are increasingly pushing companies to control their supply chains for quality. "The real issue is with the raw materials. We believe in the least intermediaries between the farmer and the factory gate," Decorvet said. "All of our coffee and milk is collected and checked at the farm gate where it is either accepted or rejected. If farmers get better prices, they will give you better quality. That is the solution," he added.
In what has been called one of the world's largest social welfare programmes, the province of Karnataka, India, is delivering 10 kg of rice per month to householders at Rs 1 per kilo. K. Siddaramaiah, Chief Minister of Karnataka, said the province's distribution programme is being bolstered by a US$ 6 billion programme for micro-irrigation and other initiatives designed to improve the health of the soil, boost productivity and support smallholder farmers.
"The government's goal is to make the country free of hunger," Siddaramaiah said. "Achieving this goal will require progressive policies and partnerships with private companies."
Food security in China is threatened by issues such as pervasive pollution and climate change. "We have food safety issues because of pollution. The contamination level of land and water systems is already very bad. Awareness is very high here and we are looking at agriculture models, for example in Israel," said Wu Changhua, Director, Greater China, Climate Group, People's Republic of China. Ecosystems in western China are well preserved, she said. "[Is this] an opportunity for collaboration? Hopefully we can all address food security in a more effective manner."
Both Decorvet and Sijbesma agreed that it is up to the private sector to address food security and related issues. "It is a political issue and governments should play a much more effective role," said Sijbesma. "But the problems are owned by the private sector and need to be embraced … The solution is not to distribute food to everyone. We have to get out of the world's poverty problem." Decorvet commented, "Government has created the problem and we have to solve it."
Tim Hanstad, President and Chief Executive Officer, Landesa, USA, concluded there is a "sense of optimism" about the many challenges of hunger. "No one sector owns this problem. We have to work together in a multistakeholder approach to this very important problem," he said.
The Historic Day of Euro's Downfall
The date August 22 should be remembered as the day of the euro's "official" downfall. After a long period of being one of the foremost currencies, the euro has now become cheaper than the U.S. dollar.
When the euro first came into existence, it fell sharply against the dollar. In 1999, the year that the currency came into existence, EUR 1 traded for USD 1.18. On October 26, 2000, the euro fell to a then-record low of USD 0.8228. However, it then appeared to have begun to experience a period of recovery. By early 2001, the euro had risen to USD 0.96. Then, it entered a period of relatively minor decline, with the lowest being USD 0.834 on July 6, 2001, after which the euro gained a firm footing.
The currency that had shown strength against the dollar at the start of this century. On July 15, 2002, the euro began to be close to 1:1 against the dollar. By the end of 2002, it reached USD 1.04 and then continued to soar. On May 23, 2003, for the first time, the euro surpassed the high of USD 1.18, the day when it was launched. This was a key turning point as it continued to rise since then.
The euro broke through USD 1.35 on December 24, 2004. On December 30, 2004, it hit USD 1.3668, a record high during that period. On August 13, 2007, it reached USD 1.37. On November 23, 2007, it was USD 1.49. Then, on April 22 and July 15, 2008, it reached its all-time high of USD 1.60 twice. Even after the 2008 financial crisis, when the euro entered a period of shocks, it still showed strong vitality. On February 8, 2014, EUR 1 at that time could trade for USD 1.3631.
Undeniably, the euro in the past was a rather strong currency in the world market, and it affected the economy and wealth of roughly 500 million people. However, during that time, the euro mainly benefited from the fact that interest rates in Europe were more attractive than that in the United States. This has all but changed now, as the Federal Reserve is raising interest rates continuously. The current interest rate level has far exceeded that of the pre-COVID-19 one. Fiscal deficits too, play a role in the euro's decline. The U.S. fiscal deficit has long been a major problem. There have been numerous speculations that the scale of the U.S. debt would kill off its economy, yet this does not happen to this day. Hence, the debt of the U.S. government is not regarded as an absolute negative factor as it did in the past.
Europe is similar to the U.S. in many aspects. Whether it is the energy crisis or inflation, the problems felt by the U.S. are present in Europe too. However, Europe is currently experiencing the most tragic war in history after World War II, i.e., the war in Ukraine. On the basis of geopolitics, this war has fundamentally shaken the foundation of the euro. Although the euro will continue to fluctuate up and down against the dollar, the trend will undoubtedly be downward. Geopolitics has made the euro completely lost its advantages compared to the dollar. This is because the entire Europe itself is in a precarious state, close to losing its dominance over the European continent. Now, Europe can only assume a mere supporting role on the global geopolitical stage, no longer a protagonist.
The result of this is frightful. Euro is the most important symbol of the European Union, an aspiration of the EU for its future. It is not exaggerating to say that any major depreciation of the euro would signify the same for Europe as a whole. All euro assets will become worthless when that happens. As things stand, European lawmakers, intentionally or not, have ignored a crucial factor in deciding the fate of the euro, namely geopolitics. Its fundamentals have now been shaken, and it is no longer a reliable currency, but a risky one.
If the war represents the present, what will the future of the euro be?
Currency has a lot to do with credibility. The countries that are the main supporting pillars of the euro, such as France and Germany, have their real competency and moral level in regard to European affairs, being exposed in the recent war. This has severely hit the credibility of the euro. In the worst-case scenario, the two old European countries, France and Germany, will almost certainly request the U.S. for energy support in the future, and possibly even some kind of financial aid in extreme cases. Therefore, in the face of the weak prospect of the euro, it is completely understandable that these two European countries, which are the main countries of the euro, seem to be powerless and indifferent.
All in all, the realist attitude of France and Germany towards the war in Ukraine will only exacerbate the depreciation of the euro, and there is no other possibility. It is unfortunate that the politicians of these two countries have not only sold themselves to a certain extent, but they have also actually sold the future of Europe.
Risk of Global Recession in 2023 Rises Amid Simultaneous Rate Hikes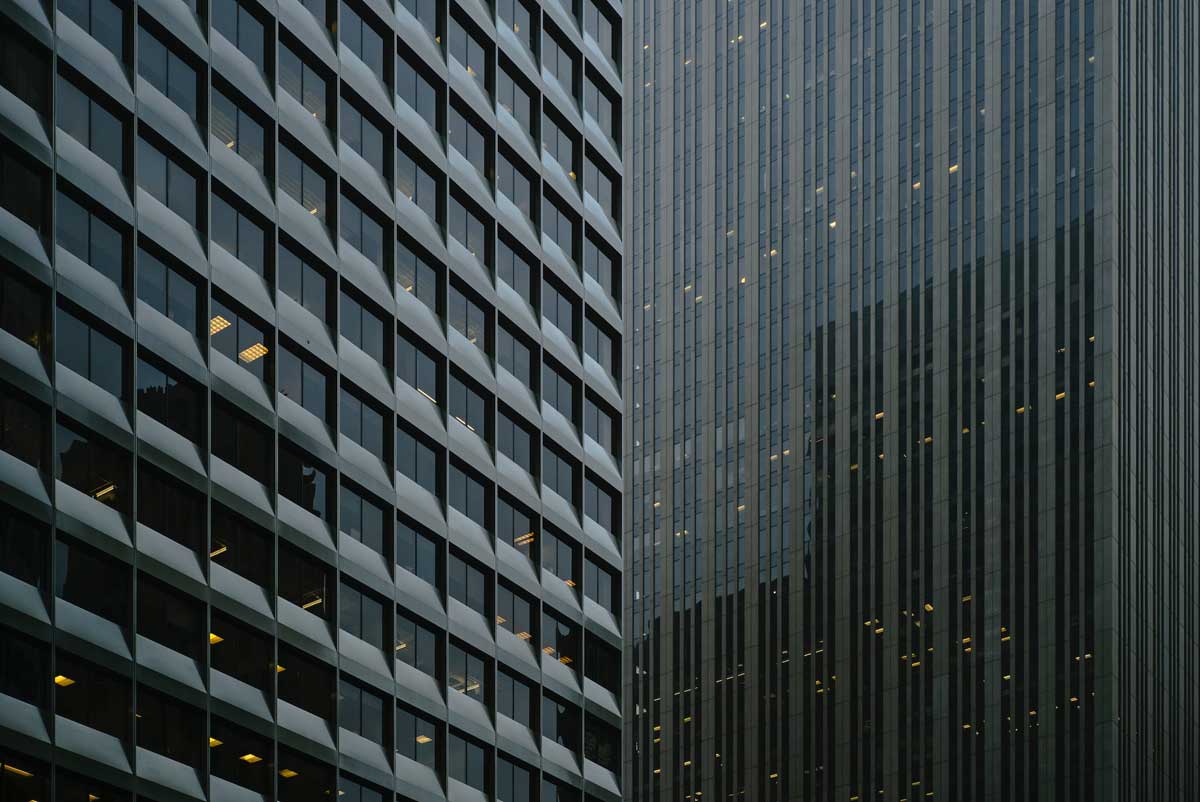 As central banks across the world simultaneously hike interest rates in response to inflation, the world may be edging toward a global recession in 2023 and a string of financial crises in emerging market and developing economies that would do them lasting harm, according to a comprehensive new study by the World Bank.
Central banks around the world have been raising interest rates this year with a degree of synchronicity not seen over the past five decades—a trend that is likely to continue well into next year, according to the report. Yet the currently expected trajectory of interest-rate increases and other policy actions may not be sufficient to bring global inflation back down to levels seen before the pandemic. Investors expect central banks to raise global monetary-policy rates to almost 4 percent through 2023—an increase of more than 2 percentage points over their 2021 average.
Unless supply disruptions and labor-market pressures subside, those interest-rate increases could leave the global core inflation rate (excluding energy) at about 5 percent in 2023—nearly double the five-year average before the pandemic, the study finds. To cut global inflation to a rate consistent with their targets, central banks may need to raise interest rates by an additional 2 percentage points, according to the report's model. If this were accompanied by financial-market stress, global GDP growth would slow to 0.5 percent in 2023—a 0.4 percent contraction in per–capita terms that would meet the technical definition of a global recession.
"Global growth is slowing sharply, with further slowing likely as more countries fall into recession. My deep concern is that these trends will persist, with long-lasting consequences that are devastating for people in emerging market and developing economies," said World Bank Group President David Malpass. "To achieve low inflation rates, currency stability and faster growth, policymakers could shift their focus from reducing consumption to boosting production. Policies should seek to generate additional investment and improve productivity and capital allocation, which are critical for growth and poverty reduction."
The study highlights the unusually fraught circumstances under which central banks are fighting inflation today. Several historical indicators of global recessions are already flashing warnings. The global economy is now in its steepest slowdown following a post-recession recovery since 1970. Global consumer confidence has already suffered a much sharper decline than in the run-up to previous global recessions. The world's three largest economies—the United States, China, and the euro area—have been slowing sharply. Under the circumstances, even a moderate hit to the global economy over the next year could tip it into recession.
The study relies on insights from previous global recessions to analyze the recent evolution of economic activity and presents scenarios for 2022–24. A slowdown—such that the one now underway—typically calls for countercyclical policy to support activity. However, the threat of inflation and limited fiscal space are spurring policymakers in many countries to withdraw policy support even as the global economy slows sharply.
The experience of the 1970s, the policy responses to the 1975 global recession, the subsequent period of stagflation, and the global recession of 1982 illustrate the risk of allowing inflation to remain elevated for long while growth is weak. The 1982 global recession coincided with the second-lowest growth rate in developing economies over the past five decades, second only to 2020. It triggered more than 40 debt crises] and was followed by a decade of lost growth in many developing economies.
"Recent tightening of monetary and fiscal policies will likely prove helpful in reducing inflation," said Ayhan Kose, the World Bank's Acting Vice President for Equitable Growth, Finance, and Institutions. "But because they are highly synchronous across countries, they could be mutually compounding in tightening financial conditions and steepening the global growth slowdown. Policymakers in emerging market and developing economies need to stand ready to manage the potential spillovers from globally synchronous tightening of policies."
Central banksshould persist in their efforts to control inflation—and it can be done without touching off a global recession, the study finds. But it will require concerted action by a variety of policymakers:
Central banks must communicate policy decisions clearly while safeguarding their independence. This could help anchor inflation expectations and reduce the degree of tightening needed. In advanced economies, central banks should keep in mind the cross-border spillover effects of monetary tightening. In emerging market and developing economies, they should strengthen macroprudential regulations and build foreign-exchange reserves.
Fiscal authorities will need to carefully calibrate the withdrawal of fiscal support measures while ensuring consistency with monetary-policy objectives. The fraction of countries tightening fiscal policies next year is expected to reach its highest level since the early 1990s. This could amplify the effects of monetary policy on growth. Policymakers should also put in place credible medium-term fiscal plans and provide targeted relief to vulnerable households.
Other economic policymakers will need to join in the fight against inflation—particularly by taking strong steps to boost global supply. These include:
o Easing labor-market constraints. Policy measures need to help increase labor-force participation and reduce price pressures. Labor-market policies can facilitate the reallocation of displaced workers.
o Boosting the global supply of commodities. Global coordination can go a long way in increasing food and energy supply. For energy commodities, policymakers should accelerate the transition to low–carbon energy sources and introduce measures to reduce energy consumption.
o Strengthening global trade networks. Policymakers should cooperate to alleviate global supply bottlenecks. They should support a rules-based international economic order, one that guards against the threat of protectionism and fragmentation that could further disrupt trade networks.
Without Reform on Social Protection, Kosovo's Poorest and Most Vulnerable Will Be Left Behind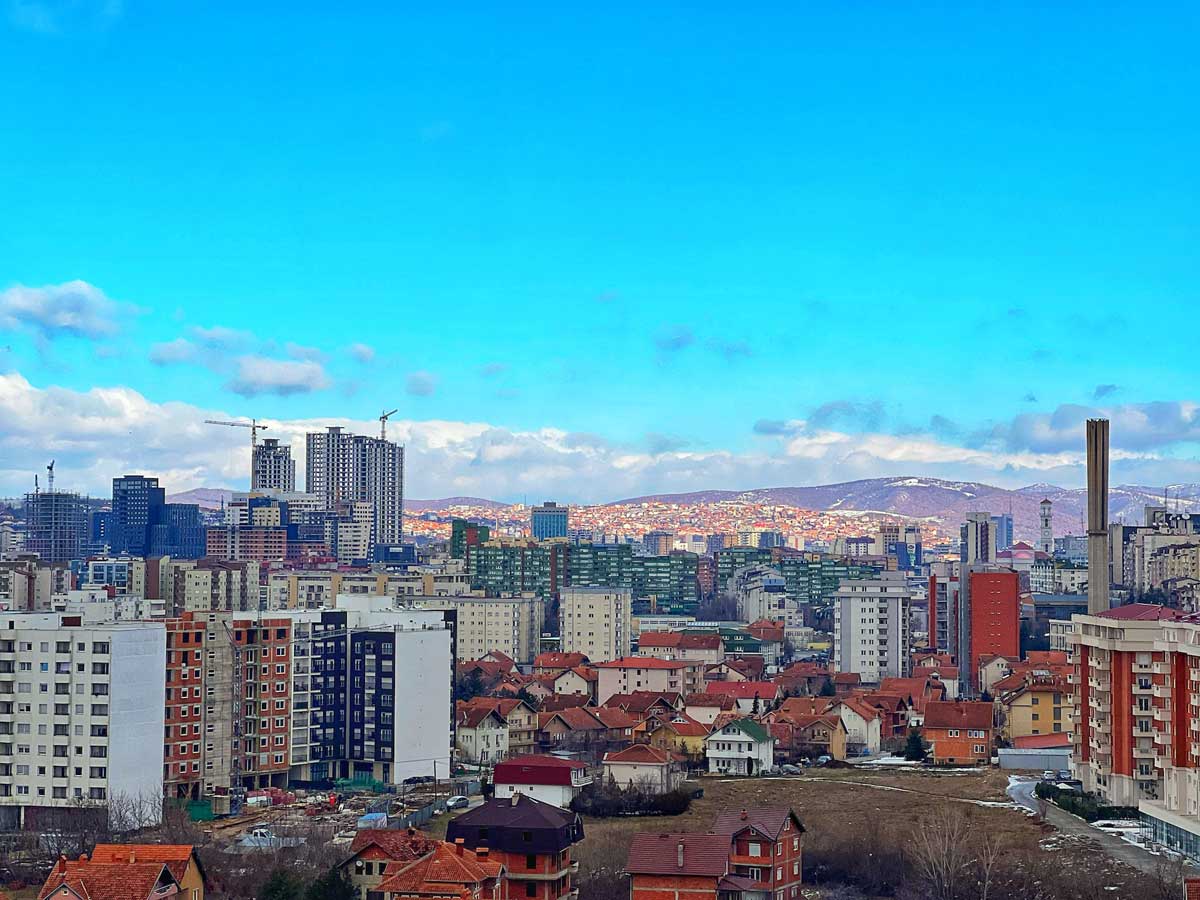 There is growing alarm in Kosovo over rising prices for food, electricity, fuel, and firewood. This is not unwarranted. As elsewhere around the world, inflation is straining Kosovans' budgets as incomes fail to keep pace. The situation is particularly dire for those already living in poverty or close to the poverty line since they spend a greater proportion of their income on food, energy bills, and home heating. Even small price increases threaten these households' ability to meet basic needs.
That is where social protection programs like pensions, social assistance, and labor market programs play an important role in safeguarding the poorest and most vulnerable. Investing in well-functioning social protection systems is not just a moral imperative, it is smart economics. These programs are an investment in Kosovo's future—essential to promoting healthier and better educated children and assisting young people in finding jobs. And when the poor are supported and given opportunities to improve their livelihoods, they are less likely to leave the country in search of a better life—helping keep valuable human capital and skills in Kosovo.
Is Kosovo's social protection system responding well to the numerous crises—the war in Ukraine, the ongoing COVID-19 pandemic, and rising food and energy prices—facing the country? I would argue that much still needs to be done to better protect poor households. While Kosovo allocates a significant portion of its budget to social protection programs, their efficiency and redistributive impacts need improvement. To truly unlock these systems' potential to support individuals, families, and communities in the face of economic shocks, they must be overhauled and redesigned.
The shortcomings in Kosovo's social protection system are most apparent with the Social Assistance Scheme (SAS), which faced an 8.4% funding decrease between 2009 and 2019 after adjusting for inflation. The number of households receiving SAS benefits also dropped over roughly the same period, from more than 40,000 in 2005 to roughly 25,600 in 2020. This is partly driven by the fact that very poor households are often not SAS-eligible: of the poorest 20% of Kosovo's population, only about one in four people receive SAS benefits. This is because the eligibility criteria are stringent and inflexible. Households must either have all adults defined as 'dependent,' meaning they are not required to work, or one adult must be registered as unemployed and caring for a child younger than five or an orphan under age 15. These same households must also have a low income, few assets, and poor living conditions. Such restrictive conditions likely encourage individuals to seek informal employment and exclude many working poor households and those with multiple children all over the age of five, which face higher expenses and needs.
As currently designed and despite the Government's recent efforts to increase monthly stipends paid to beneficiaries, the SAS does not provide an adequate safety net for many poor families in Kosovo. This was especially apparent during the pandemic when SAS was unable to expand to reach households that had fallen into poverty or out of the labor market because of closures—necessitating the Government to rapidly launch a new program (Measure 15) to fill this gap.
Our analysis suggests that revising the SAS design by selecting beneficiary households on their poverty status only—considering both formal and informal income—would significantly increase its equity. This would enable the SAS to better mirror the country's poverty profile and create a legal foundation to expand the scheme's coverage when poverty dynamics in the country change and more budget resources are made available to finance poverty-targeted programs. Recent experience has also demonstrated the need to invest in the scheme's delivery systems, including an integrated data management system to understand who is receiving which benefits. Payment systems must also be modernized to increase transparency and accountability over use of taxpayer funds. These reforms are a critical first step towards ensuring that the country's poorest are protected today and into the future.
We stand ready to support the implementation of such efforts, starting with the strengthening of the current system through the World Bank-supported SAS Reform project, currently awaiting ratification in Parliament. This project will provide funding for investments in the SAS delivery systems and increase the value of SAS benefits to mitigate the economic impacts of the unfolding crises facing Kosovo.
The time to act is now. The costs of not doing so will be severe and long-lasting for the country's future and will leave Kosovo's poorest and most vulnerable behind.
Originally published in Albanian in Gazeta Express, via World Bank