Arguing against "Limited" Strikes on the Assad Regime
Warfare is a very serious business whose first imperative is to deploy force to win – rather than to punish, make a statement, establish a symbolic point, or preen about one's morality.
Yet, these latter are precisely what several Western states will accomplish if they respond to the Syrian government's apparent use of chemical weapons against civilians with "limited" strikes lasting one or two days against fewer than fifty sites. Briefly lobbing American, British, and other missiles against the regime without a concomitant readiness to deploy ground troops will neither overthrow the government nor change the course of the war. It will, however, allow Westerners to feel good about themselves.
It will also entail real dangers. Bashar al-Assad's notorious incompetence means his response cannot be anticipated. Western strikes could, among other possibilities, inadvertently lead to increased regime attacks on civilians, violence against Israel, an activation of sleeper cells in Western countries, or heightened dependence on Tehran. Surviving the strikes also permits Assad to boast that he defeated the United States.
In other words, the imminent attack entails few potential benefits but many potential drawbacks. As such, it neatly encapsulates the Obama administration's failed foreign policy.
Iran, CPEC and regional connectivity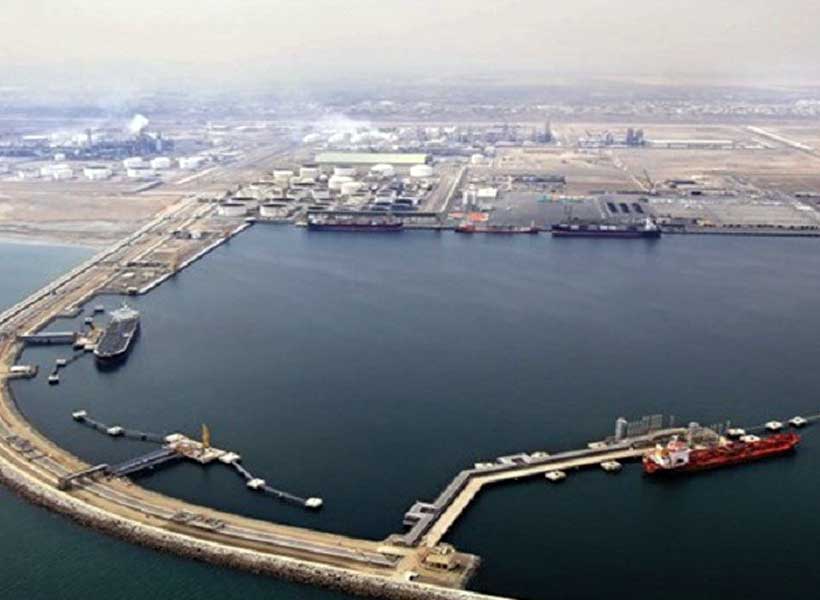 Ever since taking over as President, Donald Trump's approach towards Iran has been excessively rash and lacked nuance. US withdrawal from JCPOA (Joint Comprehension for Plan of Action) imposition of sanctions and brash statements by Trump have heightened tensions between both countries. Allies of the US, including EU member states (especially Germany and France) expressed their disapproval of Trump's Iran policy on numerous occasions.
In August 2019, during the G7 Summit at Biarritz (France) it seemed, that Trump may change his approach towards Iran. The US President expressed his openness to engaging with Iran and dubbed it as a country of immense potential. After the attack on Saudi Oil facilities, there has been a visible shift in the approach of Germany, France and UK towards Iran. All three countries blamed Iran for the attacks. In a meeting on the sidelines of the United Nations General Assembly (UNGA) these three countries issued a statement condemning the attack. They also held Iran squarely responsible for the attack. Said the joint statement, issued by three countries:
'It is clear to us that Iran bears responsibility for this attack,'
Why China is giving importance to Iran
The fact, that Tehran is rich in natural resources, and its geographical location which makes it important in the context of connectivity in South Asia and Central Asia (especially in the context of the China Pakistan Economic Corridor – CPEC).
This is one of the main reasons for Beijing seeking to strengthen ties in spite of US withdrawal from JCPOA and imposition of sanctions by the Trump administration. The importance of Iran in China's strategic goals is reiterated from the fact, that it is part of the 'home affairs region'.
China-Iran ties
In January 2016 (months after the JCPOA was signed), Chinese President Xi Jinping visited Iran. During his visit, it was decided, that China and Iran would expand their bilateral trade to 600 Billion USD over a period of 10 years. Iran also welcomed, the Belt and Road Initiative (BRI).
According to the joint statement, 'The Iranian side welcomes "the Silk Road Economic Belt and the 21st Century Maritime Silk Road" initiative introduced by China'. As Iran-US ties have gone downhill under Donald Trump, Beijing has continued to strengthen ties with Tehran.
Both sides also a document which outlined the strategic vision for a period of 25 years.
In September 2019, China made a commitment of 400 Billion USD during Iranian Foreign Minister, Javad Zarif's visit to China. While China will invest $280bn USD in Iran's oil, gas and petrochemicals sectors, 120 Billion USD would be invested in Iran's infrastructure.
In the energy sector, so far the key projects China is involved are phase 11 of the supergiant South Pars natural gas project and West Karoun.
China's State-owned China National Petroleum Corporation (CNPC), one of the country's "big three" producers, holds an 80% stake in Phase 11 of the supergiant South Pars gas field ( CNPC stepped in after France's Total withdrew in 2018 after the imposition of sanctions by the US). So far China has been slow in the development of Phase 11, but it is likely to accelerate the pace of the project. Similarly, Beijing has assured Iran, that it will increase production from the West Karoun Oil fields (from 5% to 25% by 2021)
China is financing some important infrastructural projects in Iran. This includes, the electrification of theTehran-Masshad railway line (a contract between both countries was signed in 2017, and the cost of this project is estimated at 1.5Billion USD). The other key project, where China will be involved is the Qom-Isfahan high-speed train line, and to extend this upgraded network up to the north-west through Tabriz (which is the starting point of the Tabriz-Ankara gas pipeline). Tabriz is also home to a number of energy projects. This project is especially important in the context of China's connectivity goals, as it will connect Urumqi (Xinjiang) to Tehran, Central Asia and Europe.
At a recent meeting of the Economic Cooperation Organization (ECO), which has 10 member states (Afghanistan, Azerbaijan, Iran, Kazakhstan, Pakistan, Tajikistan, Turkey, Turkmenistan, Uzbekistan and Kyrgyz Republic) reviewed studies pertaining to a number of important projects pertaining to Iran, including the Iran-Turkey-Pakistan economic corridor (such a corridor will help in facilitation of hard and soft infrastructure).
Iran-Pakistan relations
Islamabad with has had an unpredictable relationship with Tehran has also begun to warm up. In February 2019, after the killing of 27 revolutionary guards, Chief, of Revolutionary Guards Major General Mohammad Ali Jafar issued a stern warning to Pakistan:
"Why do Pakistan's army and security body … give refuge to these anti-revolutionary groups? Pakistan will no doubt pay a high price,"
In 2017, after the killing of 10 Border guards, head of the Iranian armed forces, Major-General Mohammad Baqeri, had warned Pakistan, that it should take action against the Jaishal Adl group lest it will be forced to strike the terror camps in Pakistan.
A visit to Iran by Pakistan Army Chief, Qamar JavedBajwa in November 2017 (it was the first visit by a Pakistan army chief to Iran in 2 decades). During his visit, Bajwa met with Iranian Supreme Leader Ayatollah Ali Khamenei, President Hassan Rouhani, Defense Minister Amir Hatami, apart from senior military officials.
Some high level exchanges in 2018, also sought to mend ties and address misgivings between both countries.
Iran-Pakistan connectivity
In spite of bilateral tensions, Iranian Foreign Minister, Javad Zarif while speaking at a prominent Islamabad based think tank Institute of Strategic Studies Islamabad invited Pakistan to join the Chabahar Project. The Iranian Foreign Minister also made the point, that Tehran was exploring participation in the China Pakistan Economic Corridor (CPEC). In May 2019, Iran had mooted the idea of connecting Chabahar Port with Gwadar.
Interestingly, India has taken over operations of part of the 1stphase of Chabahar in 2018. A statement, issued by the Ministry of Shipping stated:
The Government of India took over the operations of a part of Shahid Beheshti Port, Chabahar, in Iranduring the Chabahar Trilateral Agreement meeting held there on December 24, 2018,"
Initially Chabahar was perceived as a counter to Gwadar Port (Baluchistan). Both ports are 70 kilometres apart. New Delhi had invested in Chabahar with a view to get access to Afghanistan and Central Asia (Pakistan for long has refused to grant India transit rights to Afghanistan).
India-Iran relations
Ever since the removal of exemptions from US, Tehran and New Delhi ties have been witness to some differences. Iran has complained of New Delhi toeing US line, and failing to stand up to Washington unlike Beijing. Senior Iranian diplomats have complained on numerous occasions, about the slow progress on Chabahar Port, and the trilateral connectivity. The Iranian Foreign Minister's proposal to connect Chabahar with Gwadar, needs to be viewed in this context.
More recently, Iranian Foreign Minister made a similar point echoing these views. He also said that Tehran would have expected India to be more 'resilient'.
Indian PM Modi did however, meet Iranian President on the sidelines of the UN General Assembly in September 2019
While New Delhi-Iran ties have witnessed a slight deterioration. Iran-Pakistan ties have witnessed an upswing. In his first speech, after his party's triumph Khan had said that he would seek to improve ties with both Iran and Saudi Arabia. In his first telephonic conversation with Rouhani, Khan stated that he wanted to build special trade relations with Iran.
In his first few months after taking over, Khan due to economic constraints, focused more on Saudi Arabia (Riyadh promised 6 Billion USD in assistance)
Pakistan-Iran ties
In recent months, Imran Khan has sought to play peacemaker between Iran and Saudi Arabia, after the attack on a Saudi Oil facility. Imran Khan visited both Riyadh and Tehran in October 2019. Khan also stated, that he was entrusted with this responsibility by US President Donald Trump.
Significantly, Iran praised Imran Khan for his efforts in trying to bring about peace in the Middle East. At a joint press conference, the Iranian President said:
"I told Prime Minster Imran [Khan] we welcome any gesture by Pakistan for peace in the region and appreciate his visit to our country,"
Pakistan Army Chief Qamar JavedBajwa also visited Tehran in November 2019, and sought to strengthen defence ties between both countries. Apart from meeting with the Chief of Staff of the Iranian Armed Forces Major General Mohammad Hossein Baqeri and Army Commander Major General Abdolrahim Mousavi the Pakistan Army Chief also met with Iranian President Hassan Rouhani, Foreign Minister Mohammad Javad Zarif.
Iran-Pakistan connectivity
There have also been some interesting developments in the context of Iran-Pakistan relations in the context of connectivity and economic relations. Another interesting development is Pakistan's recent idea of getting Iran on board the CPEC project.
Abdul Hafeez Shaikh, the prime minister's adviser on finance, in an interaction with media stated that Pakistan was looking at a CPEC+ arrangement, where other countries get on board.
He also stated, that CPEC needed to be projected, as a potential connector between China and Iran and Saudi Arabia, and it
Islamabad's decision to invite Iran to join CPEC, clearly reiterates Iran's crucial location. It remains to be seen, how the Tehran-Islamabad-New Delhi trilateral will work out in the near future.
Need to look beyond a zero-sum approach
While it is easy to look at connectivity from a zero-sum perspective, a change in Pakistan's approach and statesmanship from the Indian side, could pave the way for a fresh approach towards connectivity. India, Pakistan, Afghanistan and Iran can join hands. Such connectivity need not be under the rubric of CPEC, but could be driven by Pakistan providing land access to India to Afghanistan and Central Asia. At the inaugural function of the Kartarpur Religious Corridor, the need for re-examining bilateral ties, as well as regional connectivity was alluded to. Former Prime Minister, Dr Manmohan Singh had also spoken of trilateral cooperation between India, Pakistan and Afghanistan. Said Manmohan Singh:
"I dream of a day, while retaining our respective national identities, one can have breakfast in Amritsar, lunch in Lahore and dinner in Kabul. That is how my forefathers lived. That is how I want our grandchildren to live"
Conclusion
In conclusion, Tehran may be facing domestic challenges, but it is crucial not just in the strategic context, but also connectivity in South Asia. It also remains to be seen, whether India, Pakistan, Afghanistan and Iran can set aside their differences, and can work towards an inclusive 'New Silk Road'.
Algerian people shouted: No to corruption and mismanagement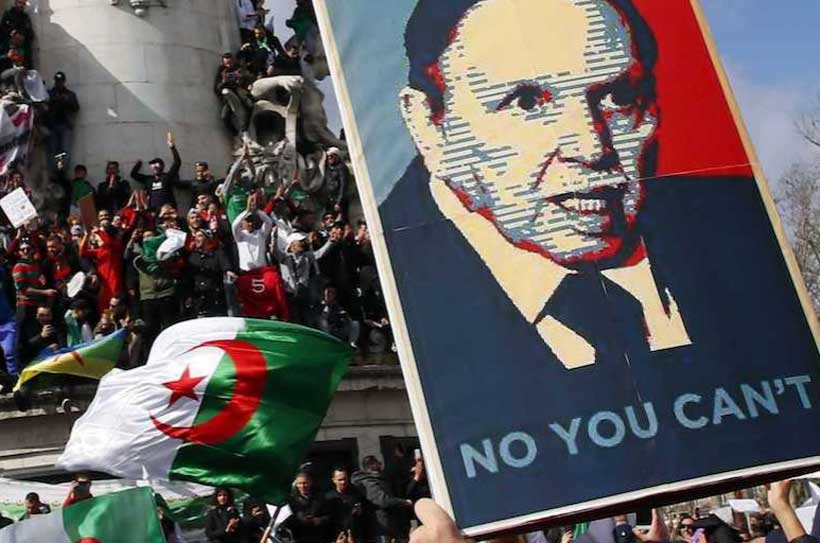 On February 22, 2019, Algerian people have taken to the streets across the country against the fifth term of the ousted president Bouteflika. But implicitly, people young, old, women and men have protested against the huge corruption and the mismanagement Scandal that characterized the state since the coming of Bouteflika in 1994, especially since his third term. Now, after ten months since the enormous popular movement, we have the right to ask: what has been achieved in order to eliminate the duality of corruption and mismanagement? We can answer without any doubt that nothing big has been achieved until now.
Of course, the Algerian people and the Army have played a significant role to force Bouteflika to resign, and to imprison several symbols of Bouteflika's corrupt regime. But, that was not sufficient to convince the angry people to go back home. "To imprison the theft and the corrupt doesn't mean that we are going necessarily to the State of law and rights and doesn't implicit that the public services will improve", The Algerian people know this fact. That's why we can still see a part of the popular movement take to the street, not convinced or satisfied with the authority steps, they afraid to see the Army does what Bouteflika regime did, Although the Army played a significant role to imprison corrupts, and has declared several times that It will be against corruption. The Algerians have no longer trusted anyone.
Thus, the problem is not just about the conditions of elections, but basically about the absence of any Clear will or procedures to eliminate the causes of corruption and mismanagement, such as organize a scientific, political, economic, juridical, social and technical Dialogues and open a national dialogue to draft a national charter against corruption and mismanagement, etc. All we have seen, the insist of the Army to go to the presidential elections, elites and angry people divided between who is with the elections and who is against it, and divided too between who is with the Army and elections and who is against. All the parties have forgotten the big issue, even the popular movement itself. We no longer hear any words from any part about the big dilemma of Algeria "corruption and mismanagement".
What had to be the first, presidential elections or procedures to eliminate corruption causes?
The practical and implicitly answer from all parts in Algeria was: let's put an elected president first, but they differed on the guarantees of fair elections. No one talked or poses questions about the historic dilemma of Algeria "corruption and mismanagement", Even in what so-called presidential debate between presidents candidates.
Certainly, only the elected president who can fight and guide the multi parties of the society to eliminate the corrupt environment, But when we haven't seen any debates about this dilemma before presidential elections we think, undoubtedly, that we are not going to focus on it after the presidential elections, and that's not only because of the army or president but because of all the parties in Algeria. For example, during these ten months, we haven't seen any serious academic conferences or initiatives about the best ways to eliminate the corrupt environment in State that has two million university students. As well as, at the political level, we haven't seen political discourses focus on the solutions to this dilemma.
Now, what the Algerian people, through their elites, have to do in order to fight corruption and eliminate mismanagement is to push the newly elected president and cooperate with to find out solutions to this dilemma. by the way, even if this president "is not legal", as some think, he will be, under pressure, react with any anti-corruption initiative contains procedures to fight corruption, especially in this stage. The will that Algeria needs to overcome their fundamental crisis is the will of people, elites and intellectuals. the President can't control corrupt university teachers but students can do, the president can't control bosses and responsible in public institutions but the workers can do, etc. and the big case, a president can't draft an earnest charter about how to eliminate the corrupt environment alone, but teachers, doctors, students, engineers and others can do that in a frame of a national comprehensive dialogue without waiting the authority to organize it for them.
The core thing that precedes everything we wrote is political awareness and knowledge of people about their rights; this can only be achieved by the intellectual and professors. But which professors and intellectuals we are talking about in Algeria? When we see a professor was employed by corruption and favouritism and he, in turn, employs others by the same method, then we can't imagine any real reform that can be achieved in the medium-term. It is too big to confine it in just presidential elections. It's related to the absent role of elites and intellectuals in the big battle against corruption, some of them have a dream but they don't have any tangible planning to achieve.
Turkey's presence in Syria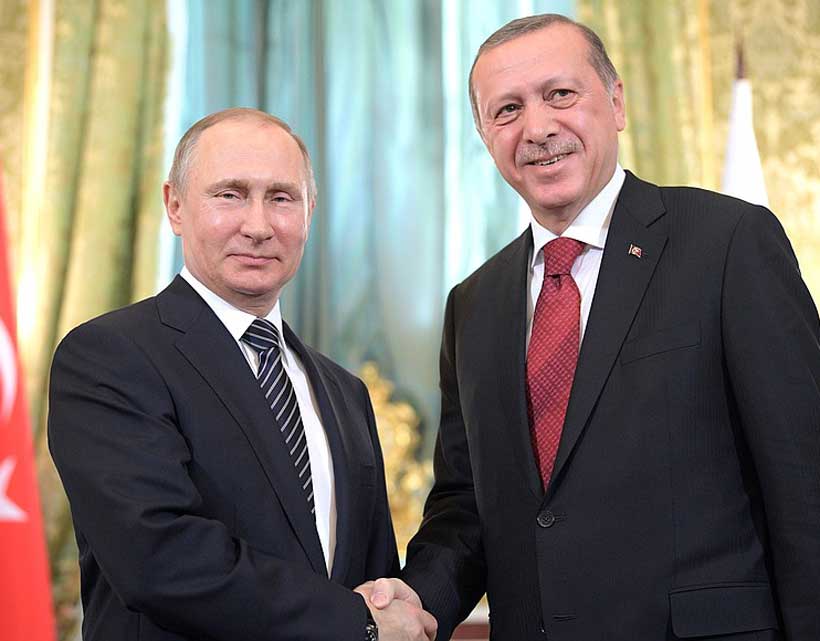 Following their meeting in Sochi on October 23, 2019, Vladimir Putin and Turkish President Recep Tayyp Erdogan officially announced a ceasefire throughout Northern Syria.
The bilateral agreement reached in Sochi strengthens the role played by Bashar al-Assad in the region between the Syrian Kurdish world and the area on the border with Turkey. It also ensures the permanence of Russian forces throughout Syria and finally serves to formalize the Turkish military presence in the region and in Syrian territory. A position of the Turkish forces on the border between Syria and Turkey, for about 32 kilometres from the borderline between the two countries.
With a view to separating the Syrian Rojava (which means "East", in Kurdish) from the Kurdish areas of Iran, Turkey and Iraq.
Russia regards this agreement as the final confirmation of the victory of the Syrian forces of Assad (and Russia) in the long Syrian war.
The Russian Federation won in Syria because it bet on the comparatively stronger horse, i.e. Assad's regime, and also because it had a coherent and stable strategy, compared to Obama's and Trump's ambiguities. An additional reason was that no European country, frightened by the instability of the North American attitude, joined the United States in its actions on Syrian soil.
The agreement between Erdogan and Putin in Syria, which was born as early as the Turkish leader's repression of the 2016 attempted coup d'état, has even created the "Astana Process" involving also Iran in a negotiation which has metaphorically "killed" the Geneva talks, where many pro-American elements were also present and active.
However, even after the knocking out of the Geneva talks, the United States was still significantly present in North-Eastern Syria, before the arrival of Turkey throughout Northern Syria.
Now the U.S. forces have largely withdrawn, precisely as a result of Turkish operations. Hence there is no possibility, however remote, that the USA can wage again a war against Assad starting from North-Eastern Syria.
That was Russia' greatest fear.
In Syria, as early as 2015, Russia has always attached greater importance to operations in Western Syria, while the recent Turkish attack against Afrin has ensured that Turkey and Russia actually expelled the Kurds from the area – the Kurds who, after all, were the only U.S. real strategic asset.
All the Turkish projects for Northern Syria, ranging from the transfer of the Turkey-supported jihadists from Idlib eastwards to the use of the many Syrian Sunni refugees in Turkey to replace the Kurds in North-Eastern Syria, are a strategic blessing for Russia.
On the one hand, it is currently possible for Assad to directly hit Idlib alone but, on the other, we also need to consider the Turkish pressure on the Kurds towards the East, which jeopardizes the link between Turkey and the United States.
This is another excellent result for the Russian strategy in Syria. There was also the U.S. forces' hasty relinquishment of their role in protecting the Syrian Democratic Forces, led by the Kurds, which put the Kurds themselves in a position to accept the new Russian "protection".
Russia also reaffirmed the 1998 Adana Agreement between Syria and Turkey, which envisaged the possibility for the Turkish forces to cross the border and exert strong pressure on the Kurds.
Nevertheless, what does the Russian Federation really want from the Kurds and especially from their Syrian Democratic Forces?
The agreements reached so far to organize Turkish-Russian "joint patrol units" on the Syrian border enable Russia to become the only future peace broker in Syria, while Assad's army has moved to North-Eastern Syria, by establishing itself well away from the safe zones that Turkey has already occupied.
A "zero-sum game" for everyone, except for the United States. The European Union, as usual, is not part of the game.
Russia, however, does not want to shoulder the whole burden of territorial control of Eastern Syria, but it lacks the new proxies, i.e. the autonomous forces acting in its name and on its behalf.
At the beginning of Russia's engagement in Syria, its aim was only to support Assad and put an end to the US obsession for the "Arab springs", which were destabilizing as never before. However, now that there are multiple actors on Syrian territory, Putin wants to manage relations with everyone and with the utmost care, considering that his primary goal is currently not to accept a simultaneous clash with many opponents.
Other problems for the Russian strategic decision-making are to avoid the clash between Iran and Israel passing through Syria, but not only on Syrian territory, as well as to limit the Turkish, Kurdish and even Syrian expansion on Syria's northern border – a situation that would no longer enable Russia to manage military equilibria with a minimum effort.
However, what are Turkey's real regional aspirations?
Firstly, there is the stabilisation of Syria, and not just for the Kurdish issue. Secondly, there is the Eastern Mediterranean region and finally the Turkish positions in the Black Sea region.
The Kurdish issue, which is well clear for Turkey, is related to its awareness of having to control its East without problems: if there are opposing forces in the Turkish expansion line towards Iraq, Syria and Central Asia, the deep core of Turkey's current foreign policy disappears.
There is also the energy issue, considering that Turkey buys most of its oil and gas from Russia and that it wants to play a decisive role in the new extractions that are being prepared in the Eastern Mediterranean region, between Cyprus, the Lebanon, Israel and Greece.
Turkey is hungry for foreign investment and this must also be taken into account when defining the Turkish strategic equation.
Turkeys' recent purchase of the Russian S-400Triumfmissile and defence systems (NATO reporting name: SA 21 Growler) places Turkey in the position of having to rebalance its military relations with the United States but, in the Black Sea area, Turkey's and Russia's interests tend to conflict.
As stated above, the relationship between Russia and Turkey was born from the Turkish perception that the United States is somehow involved in the 2016 attempted coup.
Moreover, Russia wants to take Turkey out of the NATO geostrategic environment, both through the sale of weapons such as the S-400 and with the wise exacerbation of tensions between Ankara, the EU and the USA.
All potential breaks that will not occur. President Erdogan still has his own European policy in mind and has no interest in definitively abandoning the USA just now that – with President Trump – the United States is showing its desire to move away from NATO's European axis, but certainly only to a certain extent.
Turkey is not so much interested in this axis.
With specific reference to Syria, Russia has so far shown it wants to keep the Kurds in their traditional areas, without changing the borders of Iraq, Syria and Iran.
On the contrary, Russia – which has not yet a formal relationship with the Kurdish YPG, i.e. the "self-defence force" of the Kurdish community – wants to create a sort of autonomy agreed between the Kurds' Rojava in Syria and Bashar al-Assad's government – a special autonomy guaranteed by a new future Syrian constitution.
It is also extremely important to note that Russia is the second economic partner of Turkey, immediately after Germany, while Turkey is only Russia's fifth largest trading partner.
In 2018, the last year for which data is available, trade between Turkey and Russia increased by as much as 37%, while Turkish exports to Russia alone increased by as much as 47%.
Not to mention the planned renewal of the Turkish Stream Project, the natural gas transport line going from Anapa, near Krasnodar, Russia, through the Black Sea, up to Kiyikoy, on the Thracian coast of Turkey.
We should also recall the Turkish-Russian project for the construction of the Akkuyu nuclear power plant.
For the time being and also for a long time in the future, Turkey will not leave NATO.
In terms of structures, the Shanghai Cooperation Organization (SCO) is not even comparable to the traditional network of the Atlantic Pact.
The three factors that make full security and defence cooperation between Turkey and Russia difficult are respectively the still important presence of Turkey within NATO, the Ukrainian crisis and finally the Russian annexation of Crimea.
With specific reference to the purchase of the Russian S-400s, Turkey maintains that this stems from the particular difficulty of acquiring the new Western weapon systems, but Russia has not offered any co-production of its advanced weapons to Turkey.
If Turkey could decide quickly and well on the F-35s, the new Patriot missiles, and on some co-productions of weapons with the West, it would certainly know how to get out of the agreement with Russia for the S-400s tactfully, without even severely undermine its relations with Russia.
As to the energy trade between Turkey and the Russian Federation, the former depends on the latter for 55% of its natural gas requirements and for 12% of its oil ones.
It is not possible, however, to easily replace imports from Russia.
Moreover, Turkey exports most of its oil and gas imports from Russia to the EU. In this sector, it is second only to Nord Stream's Germany.
Moreover, a joint financial fund has been established between Turkey and Russia to organise their bilateral relations.
Turkish leaders argue that this fund strengthens local currencies against the US dollar.
It is probably true.
The Fund, however, also serves to support Turkey's true and traditional vocation to become the great oil hub from Russia, but also from the Middle East and the Caspian Sea to Europe.
This is the reason why Turkey entered Syria.
This is one of the necessary keys to rationally interpret the Syrian issue.
Currently Turkey's primary strategic interest is to reduce its dependence on Russian oil and gas, but also to increase its clout as a necessary transit area for all energy trade from the Middle East and from the Russian Federation.
In 2003, the Blue Stream completion multiplied Russian gas exports to Turkey.
The future Turkish Stream will bring 15.75 billion cubic meters of gas from Turkey to Southern Europe within 2020.
Russia wants to build two parallel lines, at least for the first phase.
Obviously one for Turkey alone, and another one only for Europe.
In the Black Sea area, the USA has so far counterbalanced the Russian Federation only through Atlantic Alliance's operations.
NATO's presence in the Black Sea area is fundamental also for Turkey, which mainly fears that the Black Sea will become a "Russian lake" – just to use President Erdogan's words.
Even before the war in Syria, Russia has been using Sevastopol for actions towards the Eastern Mediterranean region and this is certainly not good for Turkey.
Moreover, at the time, Turkey favoured NATO's institutional rooting in the Black Sea, by means of a task force between Turkey, Bulgaria, Romania, Italy and Germany with the U.S. tactical support.
The project, however, failed.
Nevertheless, the Russian military presence in Syria, Armenia, Abkhazia and South Ossetia, as well as in the Crimean Peninsula, continues to fuel the Turkish fears of Russian encirclement.
Turkey, however, also avoided supporting the Western sanctions for the annexation of Crimea and Donbass, for obvious reasons of expediency, but it carried out a careful and subtle action against the Russian annexation of Crimea and for the protection of the local Tatar minority.
Turkey is also a direct competitor of the Russian Federation in Azerbaijan and Georgia. Here Turkey has operated in connection with the European Commission to create the Southern Gas Corridor, also operational as from 2020, which will bring resources from the Middle East and Central Asia (and especially from the Caspian Sea) to the EU countries.
Since 2015 Turkey has also been supporting Georgia's adhesion to NATO, while preserving its special relationship with Azerbaijan – a country with which Turkey signed a Strategic and Mutual Aid Agreement in 2010. Here the issue of the structural contrast between Armenia and Azerbaijan comes to the fore.
As is well known, Russia supports Armenia, as it already did at the dawn of the Cold War.
The Russian Federation, however, also sells weapons to Azerbaijan, with a view to favouring the success of the Russia-Iran-Azerbaijan Initiative.
There is also the long-standing and unresolved problem of Nagorno-Karabakh, a low-intensity conflict that has been lasting with ups and downs since 1994.
In this case, nothing has been decided yet in the relations between Turkey and Russia.
Turkey, however, will keep on strengthening its relations with the Russian Federation.
Nevertheless, Turkey will never establish a stable strategic relationship with Russia, to the detriment of its participation in NATO as the second force after the United States.
Also in the case of Italy, we will need a broader and naturally complex vision of the international relations and the national interests of Turkey and the Russian Federation itself, which are not the strategic monoliths that many Italian decision-makers unfortunately imagine.