Writing the bin Laden Story
Great, definitive biographies are rarely written by their subjects' contemporaries. Generations often pass before sufficient evidence can be amassed, analyzed, and written into a narrative by a skilled and dispassionate biographer.
The biographies of Osama bin Laden currently in print are all flawed but necessary steps in the path leading to the definitive bin Laden biography. The magnitude and trauma of al-Qaeda's September 11 attacks are so profound and far-reaching that it will likely take a biographer for whom the event is itself history to write the definitive bin Laden biography.
Still, the two-year anniversary of the death of Osama bin Laden presents an opportune moment to review the biographies of America's late enemy number one—with a focus on the more recent works written while he was still hiding in Pakistan—while anticipating a flurry of postmortem biographies sure to come.
Prior to bin Laden's Death
Pre-9/11 bin Laden biographies are a rare few, predating the entry of "bin Laden" and "al-Qaeda" into the nation's, indeed the world's, lexicon. Anyone looking to learn about bin Laden on the afternoon of September 10 could find newspaper investigations, interviews, and television shows aplenty, but the only available book-length texts telling bin Laden's story were Yossef Bodansky's Bin Laden: The Man Who Declared War on America[1] and Simon Reeve's The New Jackals: Ramzi Yousef, Osama bin Laden, and the Future of Terrorism.[2] Bodansky refers to bin Laden's "organization," "group," and "network" but does not yet use the name "al-Qaeda." Reeve's book, which does have a chapter titled "al-Qaeda," shows how the FBI and CIA gradually became aware of bin Laden, at first deeming him merely a terror financier (a "Gucci Terrorist" as Reeve puts it) but gradually piecing together the story and revealing an unprecedented threat.
After 9/11, interest naturally grew, and more book-length biographies were written. But they are still only a handful, hardly more numerous than the pre-9/11 texts written over the near decade comprising bin Laden's "underground" era. They were dominated early on by the journalistic accounts of Peter Bergen, one of the few Westerners to have interviewed the arch-terrorist, first in his Holy War, Inc.[3] and then The Osama bin Laden I Know.[4] Any post-9/11 biography of bin Laden had, and still has, to contend with Bergen's work, a combination of biography and "new journalism," a blending of traditional reportage with an account of the reporter's quest for the information. In 2004, former Washington Post correspondent Jonathan Randal weighed in with Osama: The Making of a Terrorist,[5] and as one might suspect from a leftist journalist writing in the run-up to the reelection campaign of President George W. Bush, he seems more concerned with impugning the incumbent president than with writing bin Laden's story. Unlike Bergen, Randal has difficulty curbing his new journalism proclivities: The author reveals almost as much about himself as about bin Laden, and his book might more aptly be titled "Covering Osama," for he interjects himself into every situation, touching on nearly the entire history of the modern Middle East.
Two other important texts, while not exactly bin Laden biographies per se, tell his story in larger contexts. The first by intelligence specialist-turned-author Rohan Gunaratna is Inside al-Qaeda. Global Network of Terror[6] whose 50-page first chapter "Who Is Osama bin Laden?" is still an important source for bin Laden biographers. The other, by journalist/filmmaker/novelist Lawrence Wright is The Looming Tower: Al-Qaeda and the Road to 9/11.[7] Wright's grand (and grandiose) Pulitzer Prize-winning work is a narrative masterpiece, weaving together the lives of Osama bin Laden, Ayman al-Zawahiri, FBI specialist John O'Neill, and Saudi intelligence chief Prince Turki with the authority of a journalist and the skills of a novelist. But the bulk of that authority comes from Wright's hundreds of interviews (there are 560 names in the "Author Interviews" appendix), and the downside is that the book thereby depends on often untraceable information. Readers are left with no way to follow up on the details and are expected to accept them as factual. A third work, Steve Coll's The bin Ladens. An Arabian Family in the American Century[8] expanded the focus to the entire bin Laden clan.
Growing up bin Laden
Perhaps the two most important books post-dating 9/11 but predating bin Laden's death are full-length biographies, and they are must-reads: Najwa and Omar bin Laden's Growing Up bin Laden: Osama's Wife and Son Take Us Inside Their Secret World[9] and Michael Scheuer's Osama Bin Laden[10] published just weeks before bin Laden's death.
In Growing Up bin Laden, the first wife and third son of Osama bin Laden attempt to humanize and yet distance themselves from husband and father. Eighteen chapters by son Omar and twelve by wife Najwa are book-ended by introductions, appendices, and occasional explanatory notes—short chapters really—by Jean Sasson in the role of interviewer/amanuensis/historian. Both Najwa and Omar are invested in the bin Laden legacy and stand to gain or lose depending on how their roles in that legacy are perceived. Both offer interesting and new information.
Najwa's chapters take readers on her personal journey from her native Syria where she met her first cousin and future husband Osama to her married life in Saudi Arabia, then Peshawar during the Soviet war in Afghanistan, later Khartoum, and ultimately to Afghanistan. The chapters reveal small details in the domestic life of the bin Laden household where she was wife number one and, most importantly, mother of son number one, Abdullah.
These details include bin Laden's love of fast cars ("my husband had enough money from his inheritance to buy the latest model automobile and loved seeing how fast it could go") as well as wives, one of which Najwa herself chooses. She offers new information on the question of whether bin Laden ever came to the United States, claiming that the entire family accompanied her husband and Abdullah Azzam, bin Laden's mentor, to Indiana and remained there while the two men went briefly to Los Angeles. Najwa provides fond reminiscences of life in the Sudan where her husband's "favorite undertaking was working the land." These were the same years that al-Qaeda consolidated power with Egyptian extremist groups, confronted the United States in Somalia, financed the first World Trade Center bombing, and mapped out its global jihad. It is difficult not to read irony—and self-delusion—into her recollection: "Those are the best memories, to be busy and part of a worthy mission to produce something practical."
More interesting historically are Omar's chapters, recalling bin Laden's life through the eyes of the son selected to take over the family terror business. Omar portrays himself as a pacifist who loves his father but hates his "work." Najwa calls Omar her "most sensitive child," and Omar plays this role to the hilt, letting readers experience the asceticism and cruelty of his father's tough love through his sensitive eyes: long hikes through the mountains without water, Spartan accommodations in Tora Bora, the insistence that none of the children laugh, joke, or smile so much that they show their teeth, and other "absurd rules." Omar's chapters more often than not come off as equivocating and mewling but occasionally manage to evoke some sympathy as in his description of his predicament as an asthmatic whose father refused to allow any prescription medications in his house because they were not available in the time of the prophet Muhammad. But in spite of his sufferings and self-portrayal as a misunderstood son struggling to earn the respect of his father, he still offers up lines sure to aggravate many readers, such as, "My father was a brilliant man in many ways." It is difficult to gauge the degree to which Omar is being disingenuous when he claims: "Our Muslim deaths were lamented, African deaths ignored, and American deaths celebrated. I was too young to understand the full madness of such thinking."
Omar's chapters also are filled with fascinating tidbits and important details that fill gaps left by previous biographers. For instance, most journalists assert that bin Laden was left-handed, a belief seemingly confirmed by the ubiquitous post-9/11 film clip of the smiling terrorist, firing and then lovingly cradling a Kalashnikov southpaw-style. But Omar reveals instead a childhood accident that left bin Laden "virtually blind in his right eye," thus his adaptation to the injury by shooting left-handed. Omar also refutes the claims that bin Laden suffered from chronic kidney failure explaining that "the only explanation for this rumor is that my father … had a tendency to suffer from kidney stones."
Omar's chapters are designed to depict the barbarity of life with his father and his loyal supporters. The most shocking example of this is Omar's version of an episode from Khartoum when his friend, the son of a high-ranking member of the jihadist al-Jama'a al-Islamiyya group, was raped by several men from Ayman al-Zawahiri's sometime-rival group Egyptian Islamic Jihad. The rapists photographed their violation of the young boy and once the actual photos were spread around, it was the boy victim rather than the adult rapists who received the blame. Omar reports that Zawahiri became so incensed that the boy "was dragged into a room with Zawahiri, who shot him in the head."
Ultimately, Growing Up bin Laden will, and must, be seen as a piece of propaganda—useful and insightful propaganda, but propaganda nevertheless. Bin Laden's malevolence is frequently attributed, both directly and indirectly, to the Egyptians, portrayed throughout as the dominating forces in the terror-master's thinking. Najwa hints at this influence but acknowledges that she was never privy to her husband's secret meetings: "Like all women in Saudi Arabia, I would never attend such gatherings." Omar is more direct, portraying Zawahiri in particular as the villain of his father's life story claiming that "the Egyptian doctor had an evil influence over my father." Sasson's brief chapters also emphasize the malevolent influence of the Egyptians on bin Laden's circle: "While [Palestinian] Abdullah Azzam was not in favor of violence against fellow Muslims, Zawahiri had no such scruples." In sum, Growing Up bin Laden is destined to be read as an interesting but inevitably suspect and unreliable account of the life of Osama bin Laden.
Scheuer's Osama bin Laden
Michael Scheuer, who pursued bin Laden for years from within the CIA's dedicated bin Laden unit, which he himself set up, is uniquely qualified to write a biography of his quarry. Along with John O'Neill who pursued bin Laden from the FBI's dedicated bin Laden unit, Scheuer fought not only bin Laden and al-Qaeda but also "the wall" built between law enforcement and intelligence, a wall begun by the Carter administration in the wake of Watergate and then made insurmountable by the Clinton administration, with Deputy Attorney General Jamie Gorelick's infamous 1995 memo conferring constitutional protections on foreign terrorists through executive order.[11] Both O'Neill and Scheuer did everything the law would allow to capture, prosecute, or kill bin Laden, and both ended up quitting their posts, in part out of disgust over the rules of engagement forced on them, and in part out of trouble they encountered due to their unique styles. O'Neill would tragically perish on 9/11—a mere twenty days after beginning his new job as head of security for the World Trade Center—while Scheuer would go on to write books, first anonymously (while still at the CIA) and then later openly, after quitting in 2004:
The amount of individual negligence and culpability at the highest levels of the American government was completely whitewashed by the 9/11 commission. And I resigned because I wanted to speak out on those issues.[12]
His post-CIA books have been largely supportive of most aspects of U.S. efforts to destroy al-Qaeda in Afghanistan and Pakistan but critical of the overall "war on terror" and especially the 2003 invasion of Iraq. This biography of bin Laden is his latest effort.
Of all the biographies surveyed, Scheuer's is the most sophisticated in its assessment of both the life of Osama bin Laden and of previous biographies. Scheuer is not only an astute historian but also a literary critic, nimbly outlining the concepts behind what he calls "the bin Laden narratives"—a series of eight prevalent distortions of the terrorist's life. Scheuer explains how each one is fallacious and dangerous. Three he dismisses out of hand: those that depict bin Laden and al-Qaeda as "tools of Iran … tools of the CIA … [or] tools of Pakistan's Inter-Services Intelligence Directorate." The remaining five narratives are more nuanced and less easily dismissed, but Scheuer argues that several are in need of discounting, such as the perception of bin Laden as a madman, a common criminal, or a good and sensitive Muslim whose view of Islam was corrupted by the Egyptians who came to dominate al-Qaeda. Scheuer argues fervently and convincingly that the "story of al-Zawahiri craftily brainwashing bin Laden and hijacking al-Qaeda is cut from whole cloth by the Saudis and others as part of their 'good-Saudi-boy-led-astray-by-evil-Egyptians' narrative." He is also clear and levelheaded in taking on myths such as the "blow-back" theory that blames Washington for the rise of al-Qaeda and the Taliban and that posits the notion that, in the post-Soviet era, U.S. administrations simply abandoned Afghanistan. While Scheuer takes Lawrence Wright to task for relying too heavily on selective sources (such as Saudi journalist Jamal Khashoggi, who Scheuer claims is also invested in the "good Saudi boy" narrative), he overlooks the possibility that he also relies too heavily on his own interviews or his own privileging of sources that may advance their own self-serving or self-exonerating narratives.
Scheuer's is the best book yet to detail the importance of the Advice and Reform Committee (ARC), bin Laden's "think tank" set up in early 1994 in the Sudan. He refers to the ARC communiqués as "our first extended look at bin Laden's written thought" and demonstrates how the ARC essays, which were faxed to the London office and then disseminated to the world, reflect al-Qaeda's increasingly radical agenda. Scheuer is also perhaps the best at explaining bin Laden's tactics and the process by which the terrorist learned from his mistakes (especially at the August 1987 battle of Jaji against Soviet troops in Afghanistan) and later in Jalalabad in March 1989.
Scheuer is very good at exposing the popular but erroneous view of bin Laden as an untrained, neophyte scholar, uncredentialed and unschooled in matters that would confer upon him the title of sheikh and, therefore, unworthy of the authority to issue fatwas (Islamic edicts). Of course bin Laden did indeed issue fatwas. And, deservedly or not, he was called sheikh by his followers, who hung on his every word.
By contrast, Scheuer downplays the influence of the Muslim Brotherhood on bin Laden. In fact, there is no serious analysis of the influence of the Brotherhood on bin Laden's thought or that of Sayyid Qutb or Hasan al-Banna, seminal leaders of the organization. This unfortunate omission leads Scheuer to overlook completely bin Laden's caliphate irredentism, the longing to fulfill his prophet Muhammad's quest and to institute Shari'a law, at first in the lands of the "near enemy" (i.e., Saudi Arabia) but surely later in the lands of the "far enemy" (the West). Scheuer might understand bin Laden's project in the larger context of Islamic history and polity were he to read carefully Efraim Karsh's excellent Islamic Imperialism: A History,[13] but, in fact, he dismisses Karsh's work wholesale, along with that of Victor Davis Hanson, Douglas Feith, Bernard Lewis, Charles Krauthammer, George Weigel, John Bolton, William Kristol, and Norman Podhoretz, all of whom are denounced as neoconservative imperialists afflicted with a "blind faith in the moral superiority of Israel in general and Likudites in particular."
Readers of this journal may bristle at Scheuer's failure to grasp the natural U.S. connection to Israel as fellow targets of Islamist terrorism. His anti-Israel stance is consistent throughout the book, and he has been unabashed about it since leaving the CIA as in his response to a question posed in an interview conducted prior to bin Laden's death: "I carry no case for the Israeli relationship—I think it is a terrible relationship for America. The public opinion of the Muslim world is deeply hateful towards Israel. If you are going to satisfy the public in this new secular age of democracy you are going to have to be anti-Israeli and probably allow your people to help the Palestinians."[14]
As one might suspect, the author of the anonymously-published Imperial Hubris: Why the West Is Losing the War on Terror[15] has little good to say about the 2003 invasion of Iraq, but, along the way, he paradoxically argues: "While in power, Saddam was the best ally of Israel and the United States when it came to Israel's security. He dabbled with supporting Palestinian insurgents, but he also performed yeoman service in preventing the westward flow of Sunni fighters from South Asia to the Levant." The numerous $25,000 checks signed variously by Saddam and his son Uday sent to the families of Palestinian suicide bombers amount to far more than mere "dabbling" from both a moral and legal standpoint. Scheuer also ignores Iraq's role in international terrorism: Salmon Pak, Saddam's premier terrorist training camp, is not mentioned. For Scheuer, the decision to invade Iraq played right into bin Laden's master plan.
The most surprising (and disturbing) aspect of Osama Bin Laden is the degree to which Scheuer admires his subject, a tendency present in his earlier work. In his view, bin Laden is a celebrity, "one of those 'Great Men'… [who] has had a greater impact on how Americans view their society, government, and security than any other individual in the past fifty years." Fawning admiration also permeates Jonathan Randal's descriptions of bin Laden ("Che Guevara, Robin Hood, Saladin and Avenging Angel of Death rolled into one"). Excessive and unnecessary Osama admiration is also evident in the work of Bruce Lawrence, whose otherwise valuable and necessary anthology Messages to the World: The Statements of Osama bin Laden[16] is marred by a 13-page introduction filled with moral equivalencies (comparing bin Laden to Menachem Begin and Ariel Sharon, for example) and by footnotes and introductory paragraphs that always seem to accept bin Laden's view of history and take his side while opposing the American version. But even Lawrence (who recently made a splash in Hyderabad's Sissat Daily with the proclamation that, as Robert Spencer put it, "Islam has no connection with terrorism") recognizes the hyperbole of Scheuer's 2004 description of bin Laden in Imperial Hubris as "a pious, charismatic, gentle, generous, talented, and personally courageous Muslim."
Scheuer follows Randal's lead with the grating comparison of bin Laden to Saladin and Robin Hood, but he goes further, comparing the arch-terrorist to a Western management guru using his "skills to run a multiethnic, multinational, and multilingual organization that is unique in the Muslim world … display[ing] the cool reasoning of a cost-benefit-calculating businessman, and the sophistication of a media mogul." Readers will decide for themselves whether such rhetoric is overblown or fair. What is fair, however, is to charge Scheuer with too readily believing bin Laden's own narrative for al-Qaeda's reign of terror. Scheuer argues for instance that al-Qaeda is only engaging in defensive jihad when in fact anyone who has read Raymond Ibrahim's The Al-Qaeda Reader[17] cover-to-cover (which Scheuer acknowledges as an important but incomplete text) knows that both bin Laden and Zawahiri have taken great pains to disguise as defensive their plainly offensive jihad. Nonetheless, Scheuer accepts bin Laden's jihad as a defensive one largely due to the latter's portrayal of a U.S. presence in Saudi Arabia (beginning with Desert Shield in August 1990) as an "occupation."
An honest historical evaluation recognizes that both Desert Shield and Desert Storm saved "the land of the two holy sites" from what would have been a genuinely brutal Iraqi occupation, like the one experienced by Kuwait. Subsequent arms and training deals cut between the Saudis and the administrations of George H.W. Bush, Bill Clinton, and George W. Bush were mutual agreements between two sovereign nations. Bin Laden's failure to secure the job that the Saudi royal family ultimately entrusted to the U.S. government caused him to portray the relationship between Washington and Riyadh as an occupation: Scheuer should know better.
Perhaps the biggest disappointment in the book concerns the "Blind Sheikh" Omar Abdel Rahman. He was central to the foundation of the so-called Services Bureau (Maktab al-Khidamat or MAK) and then to its takeover after the assassinations of first Abdullah Azzam and then of Mustafa Shalabi, whom Azzam selected to run the Alkifah Center in Brooklyn—MAK's most important hub. Scheuer's work at the CIA presumably put him in a position to know something about the disastrous and perplexing decisions of the U.S. government to admit Rahman at least three times (in 1986, 1987, and 1990)[18] followed by the catastrophic decision to grant him a green card in 1991[19]—despite everything known about him. Bin Laden's numerous written fatwas demanding Rahman's release, and the 2000 video fatwa urging Muslims to "revenge your sheikh," more than justify an analysis of Rahman's role in bin Laden's life story. Scheuer's failure to provide that analysis can only be seen as an evasion.
The driving principle behind Scheuer's bin Laden narrative is the argument that the "status quo U.S. foreign policy generates Islamist insurgents faster than they can be killed" and that only a change in that foreign policy can change the situation. But again Scheuer is selective in his evidence. A glance at bin Laden's 2002 diatribe, "Why We Are Fighting You," shows that foreign policy is indeed a problem, for the polemic focuses about half of its attention on U.S. foreign policy, especially vis-à-vis the Israeli-Arab conflict. But the other half is devoted to matters that touch at the core of America, matters such as personal freedom, which bin Laden sees as our insufficient submission to God, the fact that Americans "separate religion from your policies," and U.S. law's refusal to prosecute people for "immoral acts of fornication, homosexuality, intoxicants, gambling, and usury." He complains that women in America are allowed to work and that sex is sold and traded "under the name of 'art, entertainment, tourism, and freedom.'" All of these complaints and others add up to bin Laden's lament that America is "the worst civilization witnessed in the history of mankind." The only solution he offers is that Americans convert: "The first thing we are calling you to is Islam." Scheuer seems earnestly to believe that a change in U.S. foreign policy will end al-Qaeda's war, but he arrives at that conclusion by selectively focusing on parts of bin Laden's program while ignoring others that do not fit his narrative. Sometimes he allows this stance to blind him to reality as when he claims of bin Laden's jihad: "The war is being fought, for now, only on Muslim territory."
Conclusion
Omar and Najwa bin Laden, as participants in the life and history of Osama bin Laden, are able to tell us about their subject through their firsthand dealings with him, relying on their memories rather than research. Lawrence Wright is a storyteller whose sweeping narrative omits and ignores much in the interest of crafting a coherent portrayal of four different lives, spanning decades and continents, producing a work of art and of artifice. But Michael Scheuer is all three: a skilled analyst and historian, a capable storyteller, and a participant in the events of bin Laden's life out to set the record straight.
The future of what may come to be known as "bin Laden studies" and the legacy of the man are still in question. Scheuer's is the most recent biography with all subsequent books likely focusing on the hunt for and killing of bin Laden. And while it is too early to tell what the postmortem biographies will look like (none was available at this writing), it is likely that some will downplay and diminish the role of bin Laden and al-Qaeda, depicting the United States, Saudi Arabia, the Taliban, or some other nation-state or non-state entity as the more important force that pushed bin Laden onto the world stage while others will elevate and exaggerate the role of bin Laden and al-Qaeda. Still others will claim bin Laden was never killed in May 2011 at all. One wonders how Hollywood will present him in the bio-pics that are sure to come.
The most significant addition to the story will come with the declassification and release of the treasure-trove of information removed from bin Laden's dingy hideout in Abbotabad.[20] Thus far of the dozens of hard-drives, thumb-drives, lap-tops and disks removed by the Navy SEALs, a mere seventeen documents have been made available to West Point's Counter Terrorism Center.[21] Over time that data will be released, and it will be invaluable to future bin Laden biographers, assuming it consists of more than bin Laden's pornography stash[22] and his collection of self-indulgent videos, like the one released on May 7, 2011, of a grey-haired bin Laden squatting in front of a television watching videos of himself.
first published in Middle East Forum
[1] Roseville, Calif.: Prima Lifestyles, 1999.
[2] Holliston, Mass.: Northeastern, 1999.
[3] London: Phoenix Paperbacks, 2002.
[4] New York: Free Press, 2006.
[5] New York: Knopf, 2004.
[6] New York: Columbia University Press, 2002.
[7] New York: Knopf, 2006.
[8] New York: Penguin Press, 2008.
[9] New York: St. Martin's Press, 2009.
[10] New York: Oxford University Press, USA, 2011.
[11] "A Review of the FBI's Handling of Intelligence Information Prior to the September 11 Attacks, Special Report, Redacted and Unclassified," Nov. 2004 (released publicly June 2005), Office of the Inspector General, chap. 2: Background.
[12] Radio Free Europe and Radio Liberty, Jan. 8, 2007.
[13] New Haven: Yale University Press, 2006.
[14] Paul Davis, "IACSP Q & A with Michael Scheuer," The Journal of Counter Terrorism and Homeland Security International, 2 (17), p. 70.
[15] Washington, D.C.: Potomac Books, Inc., 2004.
[16] London: Verso, annotated ed., 2005.
[17] New York: Doubleday, 2007.
[18] The New York Times, July 22, 1993.
[19] Time Magazine, July 5, 1993.
[20] Mark Owen, No Easy Day: The Firsthand Account of the Mission That Killed Osama Bin Laden (New York: Dutton Adult, 2012), p. 247.
[21] CNN News, May 4, 2012.
[22] CBS News, May 14, 2011.
Where is Our Sovereignty?
In the name of anti-terrorism, the Justice Department of U.S.A has urged its acquisition of all modes of powers since the birth of our country.  Following are some fundamental considerations.
Why, at all, do our civil rights have to be sacrificed in order to protect (so called) us from terrorists by this outside force, called as hegemony? Why even has U.S. taken the responsibility on interfering in Pakistan's (and the worlds) internal matters as that of security? The argument is whether security is more crucial than our liberty. We are told that the Justice Department requires these powers in order to make us secure.  But the central question goes deeper – will the sacrifice of our liberty actually make us safer, for we accept their dominance and let them interfere in our matters, why?
Can we be made absolutely safe by U.S.'s interference in our security matters? No. Anyone with two brain cells to rub together realizes this. The War on Terrorism, occurring in Pakistan, will not be won, as this war is a political act, done by politicians for political reasons. We had a war on poverty, and lost. We had a war on drugs, and lost. These kinds of wars are not about resolving issues, they are about appearing to resolve issues.
The biggest blind liberty we openly give to The U.S. is the power to name anyone amongst us as a terrorist or a supporter of terrorism, without any proof or any judicial review of the claim; we trust American leaders to name someone a terrorist or a devotee of terrorism only for the reason of protecting from terrorists. They do this in secret, on the basis of whatever information or sources they characterize, and with no one ever able to review their decision.
Once they have determined that someone is a terrorist or a supporter of terrorism (remember no testimony required), they assert (or want) the right to detain indefinitely, and in clandestine.  That is, should they decide you are a terrorist or a supporter of terrorism; they get to secretly arrest you and hold you as long as they want without anyone knowing why or where.  No court is able to review this situation. Where is our sovereignty at this point?
The above, of course, has to do with the eavesdropping they want to do, or their ability to come into our homes without a warrant and copy our hard drive, and make it possible to copy all the keystrokes we make and harass us for whatever petty grievance they hold.
Now ask yourself, how does their interference in our matters of security make us safe from terrorists?  How does their power to name someone a terrorist or a supporter of terrorists, without judicial review, make us safer? Such a power only makes the judgments, of those who hold this power, safe from any abuse of that power. How the power to search and arrest without warrant make us safer? For it threatens not the terrorists, but our sovereignty.
Nuclear Terrorism and Pakistan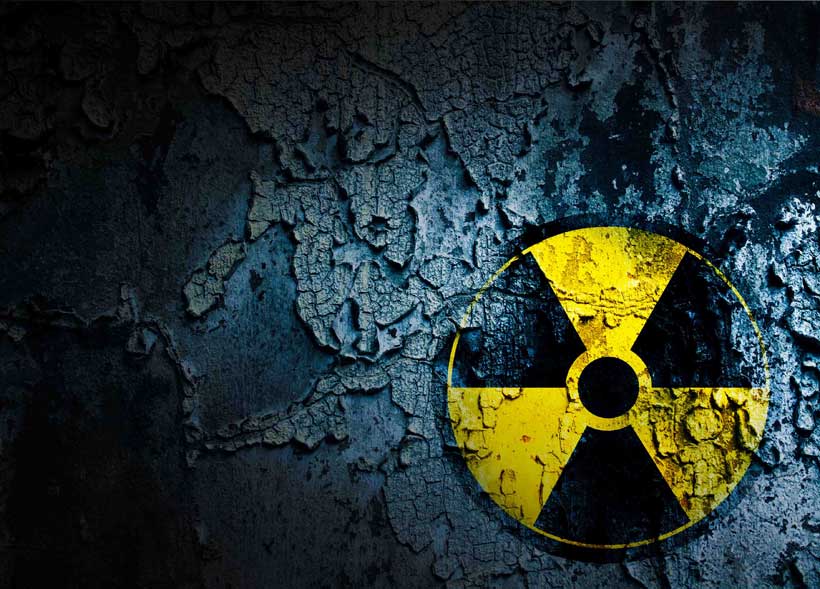 Nuclear terrorism is a potential threat to the world security. According to the EU representative terrorists can get access to nuclear and radioactive materials and they can use it to terrorize the world. Nuclear security expert Mathew Bunn argues that "An act of nuclear terrorism would likely put an end to the growth and spread of nuclear energy."After 9/11 the world has observed that al-Qaida wanted to get nuclear weapons. In case terrorists acquire nuclear materials, they would use it for the production of a dirty bomb. A dirty bomb is not like a nuclear bomb. A nuclear bomb spreads radiation over hundreds of square while; nuclear bomb could destroy only over a few square miles. A dirty bomb would not kill more people than an ordinary bomb. It will not create massive destruction, but it will cause the psychological terror which will lead to a panic situation which is more devastating. The world has not experienced of any act of nuclear terrorism, but terrorists expressed their desires to gain nuclear weapons. The IAEA has observed thousands of incidents of lost, left and unauthorized control of nuclear materials and such materials can go into the wrong hands.
After 9/11 terrorism generated negative perceptions about the nuclear security of Pakistan. Often western community pressurizes Pakistan that its nuclear weapons can go into the wrong hands due to the terrorism in it.  The fact is that Pakistan has faced many terrorist attacks, but not any attack towards its nuclear installation facility and radiation has been occurred. Mostly, nations obtain nuclear weapons for the international prestige, but Pakistan is one of those states which obtained nuclear capability to defend itself from India which has supremacy in conventional weapons. It played a leading role in the efforts of nuclear security since inception of its nuclear weapons. The result is that no single incident of theft and sabotage has been recorded in Pakistan.
Pakistan is a very responsible state and it has taken foolproof measures to defend the its nuclear installations and nuclear materials against any terrorist threats. Pakistan is not the member of the nonproliferation(NPT), Comprehensive Test-Ban Treaty (CTBT) and Fissile material cut off treaty (FMCT) because India has not signed them. If Pakistan signs these treaties and India does not, it would raise asymmetry between both rival states of South Asia. Pakistan's nuclear non-proliferation policy is based on principles as per the NPT norms, although ithas not signed it. Pakistan had also proposed to make South Asia a nuclear free zone in 1970 and 80s, but India did not accept that.
However, Pakistan is a strong supporter of non-proliferation, nuclear safety and security. In this context, it is the signatory of a number of regimes. Pakistan has established the its Nuclear Regulatory authority (PNRA) since22 January, 2001 under the obligations of the International Atomic Energy Agency (IAEA). The PNRA works under the IAEA advisory group on nuclear security and it is constantly improving and re-evaluating nuclear security architecture. Pakistan has ratified the 2005 amendment to the physical protection convention for the physical security of nuclear materials. When Obama announced nuclear security summit in 2009,Pakistan welcomed it. It has not only attended all nuclear security summits, but proved with its multiple nuclear security measures that it is a responsible nuclear state. Pakistan's nuclear devices are kept unassembled with the Permissive Action Links (PALs) to prevent the unauthorized control and detonation of nuclear weapons. Different US policy makers and Obama have stated that "we have confidence that the Pakistani military is equipped to prevent extremists from getting an access to the nuclear materials."
The dilemma, however is that some major powers favour India due to their geopolitical interests, despite India's low score in nuclear security than Pakistan, as is evident from the reports prepared by the Nuclear Threat Initiative (NTI).The US has always favoured India for the membership of the NSG ignoring Pakistan request to become a member of the NSG, despite that it has taken more steps than India to ensure nuclear safety and security. It is following United Nations Security Council Resolution (UNSCR) 1540(which is about the prevention of proliferation of Weapons of Mass Destruction (WMDS) and it is the first state which has submitted its report to the UN.
The report explains the measures taken by Pakistan to ensure radiological security and control of sensitive materials and WMDs transfer. Although Pakistan has suffered a lot due to terrorism, but its nuclear security measures are strong and appreciable. Recently, IAEA director visited Pakistan and appreciated its efforts in nuclear safety and security. In view of Pakistan's successful war against terrorism, its success in eliminating terrorism in the country, and strong measures that it has taken to secure its nuclear installations and materials, their should be no doubt left about the safety Pakistan's nuclear materials.
U.S. lead the War on Terror and the Afghan Peace
The region known today as Afghanistan has been subjugated to a series of warfare since the soviet occupation, till date, including the United States led NATO's  is on in full swing. Afghanistan shares its borders with multiple countries, including Pakistan. The unrest in Afghanistan has been a major cause of instability of the region, including the spread of terrorism in the neighbouring countries, particularly along the Afghanistan-Pakistan border. The people of these areas known by the ethnicity of "Pashtuns" have been the major effected population of the unrest. From training those to become the U.S. backed "mujahideen" against the former USSR to unleashing the war on terror against them when they started to retaliate, Pashtuns are the sufferers.
The purpose of the mention of this scenario basically highlights the fact that the people of Pakistan and Afghanistan- the Pashtuns- have witnessed avery prolong war. This is a war that is neither the creation of their own, nor concerns them directly. It is a war with no clear end, with no particular benefit and it is only hurting the people. In fact, this long war has brought miseries to the people of Afghanistan and the region, that now must end.
The insurgencies in Afghanistan have resulted in the worsening of security situations in Pakistan, as is evident through the course of history. Finally, these insurgencies took the shape of   suicide bombings to widespread terror attacks that resulted in large scale life and property losses. In Pakistan the the spill over of terrorism from Afghanistan has been rooted out successfully with the success of the  "Zarb-e-Azb" and the ongoing operation "Rad-UL-Fassad. Although Pakistan has achieved this grand success after giving immense human sacrifices and suffering heavy economic losses.
The recently announced US Strategy / Policy on Afghanistan is also going to have a significant effect on the future regional developments. The salient points of president Trump's Afghan Policy announced in 2017 can be summarized under six main headings:
1.Troop Levels: Pentagon authorized to ramp up troop numbers, who will be engaged in counterterrorism and training activities.
2.Military Autonomy: Military commander were delegated authority to act in real time and expand the US operations to target terrorists and criminal networks in Afghanistan.
3.Open-ended: No fixed timelines given for completion of the mission in Afghanistan.
4.Fighting Enemies: But Not Nation-building. Victory in Afghanistan will mean "attacking our enemies" and "obliterating" the Islamic State group. Vowed to crush al-Qaeda, prevent the Taliban from taking over the country, and stop terror attacks against Americans. US will continue to work with the Afghan government, "however, US commitment is not unlimited, and support is not a blank cheque" and the US would not engage in "nation-building".
5.Pakistan Bashing: The US "can no longer be silent" about alleged terrorist safe havens in Pakistan. Trump  alleged that Pakistan often gives sanctuary to "agents of chaos, violence and terror", the Taliban and other groups who pose a threat to the region and beyond.
6.Enhanced Indian Role: India to help more in Afghanistan, especially in the areas of economic assistance and development.
These stated interests call for a continued, ongoing unrest in the region. While the U.S. does not realize its own failings in Afghanistan, to cover up its own failures it asks Pakistan to "DO MORE". In this context, it should be realized by the US and its other allies that Pakistan has already played a major part in the war on terror by defeating terrorism in its border regions with Afghanistan and elsewhere in the country by giving sacrifices much more than what the US and NATO forces have suffered from. Therefore it is the US who has to review its policies in Afghanistan and find a solution of the conflict there to bring peace to the region.
The United States Government should now realize that the people of Afghanistan and Pakistan have suffered too much from the war on terror and its backlash in the form of terrorist incidents. Especially Afghanistan people who have suffered since last 40 years want relief and peaceful conditions to resettle in their houses. The region also wants peace to focus on its economic development and welfare of its people.It is therefore better that the US initiates peace talks with the Taliban along with other Afghan groups to agree on a formula of US withdrawal from Afghanistan and holding free and fair elections in Afghan to form a government that is acceptable to all Afghans. This is the only way to end the war and bring peace in the region, so that the people of this region could also lead a normal life, like the people of other regions.