Writing the bin Laden Story
Great, definitive biographies are rarely written by their subjects' contemporaries. Generations often pass before sufficient evidence can be amassed, analyzed, and written into a narrative by a skilled and dispassionate biographer.
The biographies of Osama bin Laden currently in print are all flawed but necessary steps in the path leading to the definitive bin Laden biography. The magnitude and trauma of al-Qaeda's September 11 attacks are so profound and far-reaching that it will likely take a biographer for whom the event is itself history to write the definitive bin Laden biography.
Still, the two-year anniversary of the death of Osama bin Laden presents an opportune moment to review the biographies of America's late enemy number one—with a focus on the more recent works written while he was still hiding in Pakistan—while anticipating a flurry of postmortem biographies sure to come.
Prior to bin Laden's Death
Pre-9/11 bin Laden biographies are a rare few, predating the entry of "bin Laden" and "al-Qaeda" into the nation's, indeed the world's, lexicon. Anyone looking to learn about bin Laden on the afternoon of September 10 could find newspaper investigations, interviews, and television shows aplenty, but the only available book-length texts telling bin Laden's story were Yossef Bodansky's Bin Laden: The Man Who Declared War on America[1] and Simon Reeve's The New Jackals: Ramzi Yousef, Osama bin Laden, and the Future of Terrorism.[2] Bodansky refers to bin Laden's "organization," "group," and "network" but does not yet use the name "al-Qaeda." Reeve's book, which does have a chapter titled "al-Qaeda," shows how the FBI and CIA gradually became aware of bin Laden, at first deeming him merely a terror financier (a "Gucci Terrorist" as Reeve puts it) but gradually piecing together the story and revealing an unprecedented threat.
After 9/11, interest naturally grew, and more book-length biographies were written. But they are still only a handful, hardly more numerous than the pre-9/11 texts written over the near decade comprising bin Laden's "underground" era. They were dominated early on by the journalistic accounts of Peter Bergen, one of the few Westerners to have interviewed the arch-terrorist, first in his Holy War, Inc.[3] and then The Osama bin Laden I Know.[4] Any post-9/11 biography of bin Laden had, and still has, to contend with Bergen's work, a combination of biography and "new journalism," a blending of traditional reportage with an account of the reporter's quest for the information. In 2004, former Washington Post correspondent Jonathan Randal weighed in with Osama: The Making of a Terrorist,[5] and as one might suspect from a leftist journalist writing in the run-up to the reelection campaign of President George W. Bush, he seems more concerned with impugning the incumbent president than with writing bin Laden's story. Unlike Bergen, Randal has difficulty curbing his new journalism proclivities: The author reveals almost as much about himself as about bin Laden, and his book might more aptly be titled "Covering Osama," for he interjects himself into every situation, touching on nearly the entire history of the modern Middle East.
Two other important texts, while not exactly bin Laden biographies per se, tell his story in larger contexts. The first by intelligence specialist-turned-author Rohan Gunaratna is Inside al-Qaeda. Global Network of Terror[6] whose 50-page first chapter "Who Is Osama bin Laden?" is still an important source for bin Laden biographers. The other, by journalist/filmmaker/novelist Lawrence Wright is The Looming Tower: Al-Qaeda and the Road to 9/11.[7] Wright's grand (and grandiose) Pulitzer Prize-winning work is a narrative masterpiece, weaving together the lives of Osama bin Laden, Ayman al-Zawahiri, FBI specialist John O'Neill, and Saudi intelligence chief Prince Turki with the authority of a journalist and the skills of a novelist. But the bulk of that authority comes from Wright's hundreds of interviews (there are 560 names in the "Author Interviews" appendix), and the downside is that the book thereby depends on often untraceable information. Readers are left with no way to follow up on the details and are expected to accept them as factual. A third work, Steve Coll's The bin Ladens. An Arabian Family in the American Century[8] expanded the focus to the entire bin Laden clan.
Growing up bin Laden
Perhaps the two most important books post-dating 9/11 but predating bin Laden's death are full-length biographies, and they are must-reads: Najwa and Omar bin Laden's Growing Up bin Laden: Osama's Wife and Son Take Us Inside Their Secret World[9] and Michael Scheuer's Osama Bin Laden[10] published just weeks before bin Laden's death.
In Growing Up bin Laden, the first wife and third son of Osama bin Laden attempt to humanize and yet distance themselves from husband and father. Eighteen chapters by son Omar and twelve by wife Najwa are book-ended by introductions, appendices, and occasional explanatory notes—short chapters really—by Jean Sasson in the role of interviewer/amanuensis/historian. Both Najwa and Omar are invested in the bin Laden legacy and stand to gain or lose depending on how their roles in that legacy are perceived. Both offer interesting and new information.
Najwa's chapters take readers on her personal journey from her native Syria where she met her first cousin and future husband Osama to her married life in Saudi Arabia, then Peshawar during the Soviet war in Afghanistan, later Khartoum, and ultimately to Afghanistan. The chapters reveal small details in the domestic life of the bin Laden household where she was wife number one and, most importantly, mother of son number one, Abdullah.
These details include bin Laden's love of fast cars ("my husband had enough money from his inheritance to buy the latest model automobile and loved seeing how fast it could go") as well as wives, one of which Najwa herself chooses. She offers new information on the question of whether bin Laden ever came to the United States, claiming that the entire family accompanied her husband and Abdullah Azzam, bin Laden's mentor, to Indiana and remained there while the two men went briefly to Los Angeles. Najwa provides fond reminiscences of life in the Sudan where her husband's "favorite undertaking was working the land." These were the same years that al-Qaeda consolidated power with Egyptian extremist groups, confronted the United States in Somalia, financed the first World Trade Center bombing, and mapped out its global jihad. It is difficult not to read irony—and self-delusion—into her recollection: "Those are the best memories, to be busy and part of a worthy mission to produce something practical."
More interesting historically are Omar's chapters, recalling bin Laden's life through the eyes of the son selected to take over the family terror business. Omar portrays himself as a pacifist who loves his father but hates his "work." Najwa calls Omar her "most sensitive child," and Omar plays this role to the hilt, letting readers experience the asceticism and cruelty of his father's tough love through his sensitive eyes: long hikes through the mountains without water, Spartan accommodations in Tora Bora, the insistence that none of the children laugh, joke, or smile so much that they show their teeth, and other "absurd rules." Omar's chapters more often than not come off as equivocating and mewling but occasionally manage to evoke some sympathy as in his description of his predicament as an asthmatic whose father refused to allow any prescription medications in his house because they were not available in the time of the prophet Muhammad. But in spite of his sufferings and self-portrayal as a misunderstood son struggling to earn the respect of his father, he still offers up lines sure to aggravate many readers, such as, "My father was a brilliant man in many ways." It is difficult to gauge the degree to which Omar is being disingenuous when he claims: "Our Muslim deaths were lamented, African deaths ignored, and American deaths celebrated. I was too young to understand the full madness of such thinking."
Omar's chapters also are filled with fascinating tidbits and important details that fill gaps left by previous biographers. For instance, most journalists assert that bin Laden was left-handed, a belief seemingly confirmed by the ubiquitous post-9/11 film clip of the smiling terrorist, firing and then lovingly cradling a Kalashnikov southpaw-style. But Omar reveals instead a childhood accident that left bin Laden "virtually blind in his right eye," thus his adaptation to the injury by shooting left-handed. Omar also refutes the claims that bin Laden suffered from chronic kidney failure explaining that "the only explanation for this rumor is that my father … had a tendency to suffer from kidney stones."
Omar's chapters are designed to depict the barbarity of life with his father and his loyal supporters. The most shocking example of this is Omar's version of an episode from Khartoum when his friend, the son of a high-ranking member of the jihadist al-Jama'a al-Islamiyya group, was raped by several men from Ayman al-Zawahiri's sometime-rival group Egyptian Islamic Jihad. The rapists photographed their violation of the young boy and once the actual photos were spread around, it was the boy victim rather than the adult rapists who received the blame. Omar reports that Zawahiri became so incensed that the boy "was dragged into a room with Zawahiri, who shot him in the head."
Ultimately, Growing Up bin Laden will, and must, be seen as a piece of propaganda—useful and insightful propaganda, but propaganda nevertheless. Bin Laden's malevolence is frequently attributed, both directly and indirectly, to the Egyptians, portrayed throughout as the dominating forces in the terror-master's thinking. Najwa hints at this influence but acknowledges that she was never privy to her husband's secret meetings: "Like all women in Saudi Arabia, I would never attend such gatherings." Omar is more direct, portraying Zawahiri in particular as the villain of his father's life story claiming that "the Egyptian doctor had an evil influence over my father." Sasson's brief chapters also emphasize the malevolent influence of the Egyptians on bin Laden's circle: "While [Palestinian] Abdullah Azzam was not in favor of violence against fellow Muslims, Zawahiri had no such scruples." In sum, Growing Up bin Laden is destined to be read as an interesting but inevitably suspect and unreliable account of the life of Osama bin Laden.
Scheuer's Osama bin Laden
Michael Scheuer, who pursued bin Laden for years from within the CIA's dedicated bin Laden unit, which he himself set up, is uniquely qualified to write a biography of his quarry. Along with John O'Neill who pursued bin Laden from the FBI's dedicated bin Laden unit, Scheuer fought not only bin Laden and al-Qaeda but also "the wall" built between law enforcement and intelligence, a wall begun by the Carter administration in the wake of Watergate and then made insurmountable by the Clinton administration, with Deputy Attorney General Jamie Gorelick's infamous 1995 memo conferring constitutional protections on foreign terrorists through executive order.[11] Both O'Neill and Scheuer did everything the law would allow to capture, prosecute, or kill bin Laden, and both ended up quitting their posts, in part out of disgust over the rules of engagement forced on them, and in part out of trouble they encountered due to their unique styles. O'Neill would tragically perish on 9/11—a mere twenty days after beginning his new job as head of security for the World Trade Center—while Scheuer would go on to write books, first anonymously (while still at the CIA) and then later openly, after quitting in 2004:
The amount of individual negligence and culpability at the highest levels of the American government was completely whitewashed by the 9/11 commission. And I resigned because I wanted to speak out on those issues.[12]
His post-CIA books have been largely supportive of most aspects of U.S. efforts to destroy al-Qaeda in Afghanistan and Pakistan but critical of the overall "war on terror" and especially the 2003 invasion of Iraq. This biography of bin Laden is his latest effort.
Of all the biographies surveyed, Scheuer's is the most sophisticated in its assessment of both the life of Osama bin Laden and of previous biographies. Scheuer is not only an astute historian but also a literary critic, nimbly outlining the concepts behind what he calls "the bin Laden narratives"—a series of eight prevalent distortions of the terrorist's life. Scheuer explains how each one is fallacious and dangerous. Three he dismisses out of hand: those that depict bin Laden and al-Qaeda as "tools of Iran … tools of the CIA … [or] tools of Pakistan's Inter-Services Intelligence Directorate." The remaining five narratives are more nuanced and less easily dismissed, but Scheuer argues that several are in need of discounting, such as the perception of bin Laden as a madman, a common criminal, or a good and sensitive Muslim whose view of Islam was corrupted by the Egyptians who came to dominate al-Qaeda. Scheuer argues fervently and convincingly that the "story of al-Zawahiri craftily brainwashing bin Laden and hijacking al-Qaeda is cut from whole cloth by the Saudis and others as part of their 'good-Saudi-boy-led-astray-by-evil-Egyptians' narrative." He is also clear and levelheaded in taking on myths such as the "blow-back" theory that blames Washington for the rise of al-Qaeda and the Taliban and that posits the notion that, in the post-Soviet era, U.S. administrations simply abandoned Afghanistan. While Scheuer takes Lawrence Wright to task for relying too heavily on selective sources (such as Saudi journalist Jamal Khashoggi, who Scheuer claims is also invested in the "good Saudi boy" narrative), he overlooks the possibility that he also relies too heavily on his own interviews or his own privileging of sources that may advance their own self-serving or self-exonerating narratives.
Scheuer's is the best book yet to detail the importance of the Advice and Reform Committee (ARC), bin Laden's "think tank" set up in early 1994 in the Sudan. He refers to the ARC communiqués as "our first extended look at bin Laden's written thought" and demonstrates how the ARC essays, which were faxed to the London office and then disseminated to the world, reflect al-Qaeda's increasingly radical agenda. Scheuer is also perhaps the best at explaining bin Laden's tactics and the process by which the terrorist learned from his mistakes (especially at the August 1987 battle of Jaji against Soviet troops in Afghanistan) and later in Jalalabad in March 1989.
Scheuer is very good at exposing the popular but erroneous view of bin Laden as an untrained, neophyte scholar, uncredentialed and unschooled in matters that would confer upon him the title of sheikh and, therefore, unworthy of the authority to issue fatwas (Islamic edicts). Of course bin Laden did indeed issue fatwas. And, deservedly or not, he was called sheikh by his followers, who hung on his every word.
By contrast, Scheuer downplays the influence of the Muslim Brotherhood on bin Laden. In fact, there is no serious analysis of the influence of the Brotherhood on bin Laden's thought or that of Sayyid Qutb or Hasan al-Banna, seminal leaders of the organization. This unfortunate omission leads Scheuer to overlook completely bin Laden's caliphate irredentism, the longing to fulfill his prophet Muhammad's quest and to institute Shari'a law, at first in the lands of the "near enemy" (i.e., Saudi Arabia) but surely later in the lands of the "far enemy" (the West). Scheuer might understand bin Laden's project in the larger context of Islamic history and polity were he to read carefully Efraim Karsh's excellent Islamic Imperialism: A History,[13] but, in fact, he dismisses Karsh's work wholesale, along with that of Victor Davis Hanson, Douglas Feith, Bernard Lewis, Charles Krauthammer, George Weigel, John Bolton, William Kristol, and Norman Podhoretz, all of whom are denounced as neoconservative imperialists afflicted with a "blind faith in the moral superiority of Israel in general and Likudites in particular."
Readers of this journal may bristle at Scheuer's failure to grasp the natural U.S. connection to Israel as fellow targets of Islamist terrorism. His anti-Israel stance is consistent throughout the book, and he has been unabashed about it since leaving the CIA as in his response to a question posed in an interview conducted prior to bin Laden's death: "I carry no case for the Israeli relationship—I think it is a terrible relationship for America. The public opinion of the Muslim world is deeply hateful towards Israel. If you are going to satisfy the public in this new secular age of democracy you are going to have to be anti-Israeli and probably allow your people to help the Palestinians."[14]
As one might suspect, the author of the anonymously-published Imperial Hubris: Why the West Is Losing the War on Terror[15] has little good to say about the 2003 invasion of Iraq, but, along the way, he paradoxically argues: "While in power, Saddam was the best ally of Israel and the United States when it came to Israel's security. He dabbled with supporting Palestinian insurgents, but he also performed yeoman service in preventing the westward flow of Sunni fighters from South Asia to the Levant." The numerous $25,000 checks signed variously by Saddam and his son Uday sent to the families of Palestinian suicide bombers amount to far more than mere "dabbling" from both a moral and legal standpoint. Scheuer also ignores Iraq's role in international terrorism: Salmon Pak, Saddam's premier terrorist training camp, is not mentioned. For Scheuer, the decision to invade Iraq played right into bin Laden's master plan.
The most surprising (and disturbing) aspect of Osama Bin Laden is the degree to which Scheuer admires his subject, a tendency present in his earlier work. In his view, bin Laden is a celebrity, "one of those 'Great Men'… [who] has had a greater impact on how Americans view their society, government, and security than any other individual in the past fifty years." Fawning admiration also permeates Jonathan Randal's descriptions of bin Laden ("Che Guevara, Robin Hood, Saladin and Avenging Angel of Death rolled into one"). Excessive and unnecessary Osama admiration is also evident in the work of Bruce Lawrence, whose otherwise valuable and necessary anthology Messages to the World: The Statements of Osama bin Laden[16] is marred by a 13-page introduction filled with moral equivalencies (comparing bin Laden to Menachem Begin and Ariel Sharon, for example) and by footnotes and introductory paragraphs that always seem to accept bin Laden's view of history and take his side while opposing the American version. But even Lawrence (who recently made a splash in Hyderabad's Sissat Daily with the proclamation that, as Robert Spencer put it, "Islam has no connection with terrorism") recognizes the hyperbole of Scheuer's 2004 description of bin Laden in Imperial Hubris as "a pious, charismatic, gentle, generous, talented, and personally courageous Muslim."
Scheuer follows Randal's lead with the grating comparison of bin Laden to Saladin and Robin Hood, but he goes further, comparing the arch-terrorist to a Western management guru using his "skills to run a multiethnic, multinational, and multilingual organization that is unique in the Muslim world … display[ing] the cool reasoning of a cost-benefit-calculating businessman, and the sophistication of a media mogul." Readers will decide for themselves whether such rhetoric is overblown or fair. What is fair, however, is to charge Scheuer with too readily believing bin Laden's own narrative for al-Qaeda's reign of terror. Scheuer argues for instance that al-Qaeda is only engaging in defensive jihad when in fact anyone who has read Raymond Ibrahim's The Al-Qaeda Reader[17] cover-to-cover (which Scheuer acknowledges as an important but incomplete text) knows that both bin Laden and Zawahiri have taken great pains to disguise as defensive their plainly offensive jihad. Nonetheless, Scheuer accepts bin Laden's jihad as a defensive one largely due to the latter's portrayal of a U.S. presence in Saudi Arabia (beginning with Desert Shield in August 1990) as an "occupation."
An honest historical evaluation recognizes that both Desert Shield and Desert Storm saved "the land of the two holy sites" from what would have been a genuinely brutal Iraqi occupation, like the one experienced by Kuwait. Subsequent arms and training deals cut between the Saudis and the administrations of George H.W. Bush, Bill Clinton, and George W. Bush were mutual agreements between two sovereign nations. Bin Laden's failure to secure the job that the Saudi royal family ultimately entrusted to the U.S. government caused him to portray the relationship between Washington and Riyadh as an occupation: Scheuer should know better.
Perhaps the biggest disappointment in the book concerns the "Blind Sheikh" Omar Abdel Rahman. He was central to the foundation of the so-called Services Bureau (Maktab al-Khidamat or MAK) and then to its takeover after the assassinations of first Abdullah Azzam and then of Mustafa Shalabi, whom Azzam selected to run the Alkifah Center in Brooklyn—MAK's most important hub. Scheuer's work at the CIA presumably put him in a position to know something about the disastrous and perplexing decisions of the U.S. government to admit Rahman at least three times (in 1986, 1987, and 1990)[18] followed by the catastrophic decision to grant him a green card in 1991[19]—despite everything known about him. Bin Laden's numerous written fatwas demanding Rahman's release, and the 2000 video fatwa urging Muslims to "revenge your sheikh," more than justify an analysis of Rahman's role in bin Laden's life story. Scheuer's failure to provide that analysis can only be seen as an evasion.
The driving principle behind Scheuer's bin Laden narrative is the argument that the "status quo U.S. foreign policy generates Islamist insurgents faster than they can be killed" and that only a change in that foreign policy can change the situation. But again Scheuer is selective in his evidence. A glance at bin Laden's 2002 diatribe, "Why We Are Fighting You," shows that foreign policy is indeed a problem, for the polemic focuses about half of its attention on U.S. foreign policy, especially vis-à-vis the Israeli-Arab conflict. But the other half is devoted to matters that touch at the core of America, matters such as personal freedom, which bin Laden sees as our insufficient submission to God, the fact that Americans "separate religion from your policies," and U.S. law's refusal to prosecute people for "immoral acts of fornication, homosexuality, intoxicants, gambling, and usury." He complains that women in America are allowed to work and that sex is sold and traded "under the name of 'art, entertainment, tourism, and freedom.'" All of these complaints and others add up to bin Laden's lament that America is "the worst civilization witnessed in the history of mankind." The only solution he offers is that Americans convert: "The first thing we are calling you to is Islam." Scheuer seems earnestly to believe that a change in U.S. foreign policy will end al-Qaeda's war, but he arrives at that conclusion by selectively focusing on parts of bin Laden's program while ignoring others that do not fit his narrative. Sometimes he allows this stance to blind him to reality as when he claims of bin Laden's jihad: "The war is being fought, for now, only on Muslim territory."
Conclusion
Omar and Najwa bin Laden, as participants in the life and history of Osama bin Laden, are able to tell us about their subject through their firsthand dealings with him, relying on their memories rather than research. Lawrence Wright is a storyteller whose sweeping narrative omits and ignores much in the interest of crafting a coherent portrayal of four different lives, spanning decades and continents, producing a work of art and of artifice. But Michael Scheuer is all three: a skilled analyst and historian, a capable storyteller, and a participant in the events of bin Laden's life out to set the record straight.
The future of what may come to be known as "bin Laden studies" and the legacy of the man are still in question. Scheuer's is the most recent biography with all subsequent books likely focusing on the hunt for and killing of bin Laden. And while it is too early to tell what the postmortem biographies will look like (none was available at this writing), it is likely that some will downplay and diminish the role of bin Laden and al-Qaeda, depicting the United States, Saudi Arabia, the Taliban, or some other nation-state or non-state entity as the more important force that pushed bin Laden onto the world stage while others will elevate and exaggerate the role of bin Laden and al-Qaeda. Still others will claim bin Laden was never killed in May 2011 at all. One wonders how Hollywood will present him in the bio-pics that are sure to come.
The most significant addition to the story will come with the declassification and release of the treasure-trove of information removed from bin Laden's dingy hideout in Abbotabad.[20] Thus far of the dozens of hard-drives, thumb-drives, lap-tops and disks removed by the Navy SEALs, a mere seventeen documents have been made available to West Point's Counter Terrorism Center.[21] Over time that data will be released, and it will be invaluable to future bin Laden biographers, assuming it consists of more than bin Laden's pornography stash[22] and his collection of self-indulgent videos, like the one released on May 7, 2011, of a grey-haired bin Laden squatting in front of a television watching videos of himself.
first published in Middle East Forum
[1] Roseville, Calif.: Prima Lifestyles, 1999.
[2] Holliston, Mass.: Northeastern, 1999.
[3] London: Phoenix Paperbacks, 2002.
[4] New York: Free Press, 2006.
[5] New York: Knopf, 2004.
[6] New York: Columbia University Press, 2002.
[7] New York: Knopf, 2006.
[8] New York: Penguin Press, 2008.
[9] New York: St. Martin's Press, 2009.
[10] New York: Oxford University Press, USA, 2011.
[11] "A Review of the FBI's Handling of Intelligence Information Prior to the September 11 Attacks, Special Report, Redacted and Unclassified," Nov. 2004 (released publicly June 2005), Office of the Inspector General, chap. 2: Background.
[12] Radio Free Europe and Radio Liberty, Jan. 8, 2007.
[13] New Haven: Yale University Press, 2006.
[14] Paul Davis, "IACSP Q & A with Michael Scheuer," The Journal of Counter Terrorism and Homeland Security International, 2 (17), p. 70.
[15] Washington, D.C.: Potomac Books, Inc., 2004.
[16] London: Verso, annotated ed., 2005.
[17] New York: Doubleday, 2007.
[18] The New York Times, July 22, 1993.
[19] Time Magazine, July 5, 1993.
[20] Mark Owen, No Easy Day: The Firsthand Account of the Mission That Killed Osama Bin Laden (New York: Dutton Adult, 2012), p. 247.
[21] CNN News, May 4, 2012.
[22] CBS News, May 14, 2011.
Weapons from Ukraine's war now coming to Africa
Nigerian President Muhammadu Buhari said that weapons from the raging war between Russia and Ukraine are now slipping into the Lake Chad Basin region.
Lake Chad region, an economically and socially integrated area in West and Central Africa straddling Cameroon, Chad, Niger, and Nigeria.
In his opening address at the 16th Summit of the Heads of State and Government of the Lake Chad Basin Commission (LCBC) Buhari, who is also the Chairman of the Summit, said the situation which had heightened the proliferation of small arms and light weapons called for reawakening of the border security of the countries of the region.
President Buhari said the Russia/Ukraine conflict and other violent situations in the Sahel region of West Africa had compounded the Boko Haram terrorism in the Lake Chad Basin region.
He said though a lot had been done to decimate the strength of the Boko Haram terror group and other violent extremist groups in the region, terrorists threats still persist.
"Regrettably, the situation in the Sahel and the raging war in Ukraine serve as major sources of weapons and fighters that bolster the ranks of the terrorists in Lake Chad Region. A substantial proportion of the arms and ammunitions procured to execute the war in Libya, continues to find its way to the Lake Chad Region and other parts of the Sahel. Weapons being used for the war in Ukraine and Russia are equally beginning to filter to the region.
…The question why there are weapons from Ukraine in Africa is critical. Even western countries supplying  weapons to Ukraine are seriously concerned about such cases. Reselling weapons abroad – to Europe (Sweden) and Africa is becoming a common practice in Ukraine.
International Affairs
Istanbul Terrorist Attack: What Awaits Turkey and its Neighbors?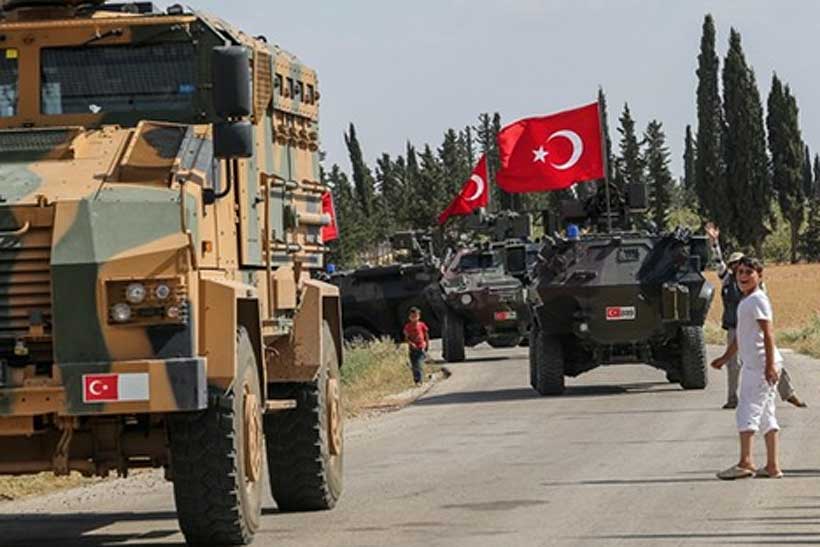 A terrorist attack on November 13 in central Istanbul killed six people and injured more than 80. The tragedy took place on the busy pedestrian İstiklal Avenue, about 200 meters from the diplomatic quarter, where the Russian Consulate General and Trade Mission, as well as the Russian school, are located.
Turkish police detained a Syrian woman with suspected ties to left-wing Kurdistan Workers' Party (PKK) militias operating in Syria, who confessed to planting an explosive device. Turkish Interior Minister S. Soylu stated that the attack was carried out at the behest of the headquarters of the terrorist People's Defense Units (YPG) in the Kobanî district of Syria. According to the Minister, the hands-on perpetrator of the Beyoğlu attack confessed during interrogation that she had been sent by PKK/YPG leaders illegally to Turkey via Syrian Afrin.
In retaliation for the attack, Turkey initiated airstrikes on Kurdish left-wing radical bases in Syria. According to the Turkish Defense Ministry, Operation Claw-Sword is targeted at "neutralizing the PKK/YPG and other terrorist elements [and] eliminating terrorist attacks against our people and security forces in northern Syria."
Operation Claw-Sword is a military campaign in Syria and Iraq unprecedented in its massive use of combat aircrafts and UAVs against the bases of various Kurdish left-wing radical groups affiliated with the PKK. Nevertheless, no decision has been made to transform this operation into a ground phase so far, but it is very likely that the Istanbul blast will have serious implications not only for the domestic political situation, but also for Turkey's neighboring states. In particular, such sentiment was expressed by Russian Special Presidential Envoy for Syria for Syria A. Lavrentyev. "We used the Astana Format on Syria to have very detailed conversations with our Turkish counterparts and try to convince them to refrain from conducting full-scale ground operations. We still believe that there could be a serious escalation of violence not only in northeastern Syria, on the territory of Syria itself, but in the Middle East as a whole," he said during a press conference following the 19th round of the Astana talks on Syria.
The Kurdistan Workers' Party and its affiliates: Between terrorism and the fight against terrorism
However, the PKK leadership denies its involvement in the attack: "We have nothing to do with this incident and it is well-known by the public that we would not target civilians directly or approve of actions directed at civilians," said a statement of the so-called Headquarters Command of the People's Defense Center, which is the command of the military wing of the group.
The Syrian wing of the PKK, the Kurdish Democratic Union Party (PYD), whose combat wing are the Kurdish YPG forces in Syria, did not admit guilt for the attack either. "Attempts by Turkish intelligence services to blame our militias for the explosion are intended to legitimize Ankara's preparations for a new military operation in northern Syria to expand the border security zone," the PYD said in a statement.
From Ankara's point of view, however, there is no difference between the PKK and the PYD, since both are part of the Kurdistan Communities Union (Koma Civaken Kurdistan, KCK), headed by Abdullah Öcalan, who is serving a life sentence in Turkey. The KCK is an umbrella organization whose leadership replaced that of the Kurdistan Workers' Party back in the early 2000s. The latter, in turn, became a regional Turkish affiliate of the Kurdistan Communities Union. While other groups created by the PKK, particularly in Iraq, Syria and Iran, have become branches of the KCK in these countries on an equal footing with the Kurdistan Workers' Party. The same applies to the PYD in Syria.
Turkey did not accept as an argument the denial of responsibility for the Istanbul attack by the above-mentioned organizations. Ankara continues to accuse the Syrian branches of the PKK of numerous terrorist attacks, which they have denied or shifted the blame to cover organizations such as the Afrin Liberation Forces, whose connection to the YPG is considered by many experts to be apparent.
Among the most notorious and bloodiest terrorist attacks was the April 2020 bombing of a market in the city of Afrin, which was blamed on YPG cells. It killed 53 civilians and injured at least 50. And in January 2021, a car bombing in the same Afrin region claimed the lives of six civilians and wounded about 25 others. No one has taken responsibility for the attack, but Ankara blamed the YPG for the explosion.
Neither Turkey's NATO allies nor most EU countries, which included the PKK in their terrorist lists, had any doubts about its terrorist component. But Ankara's partners have been less consistent with the PKK affiliates of the KCK. Washington has chosen the Syrian branch of the PKK, the PYD, and its combat wing, the YPG, as its priority ally in the fight against the IS terrorists (an organization recognized as terrorist and banned in Russia). This, however, did not happen immediately as the Pentagon and the CIA were divided on this matter. The CIA insisted on continued cooperation with Syrian opposition structures from the National Coalition of Syrian Revolutionary and Opposition Forces (SNC) and affiliated groups of the Free Syrian Army (FSA, SNA) and moderate Islamists. At the same time, the U.S. Department of Defense urged the U.S. leadership to give up support for the Islamists and switch to assistance to the far more understandable and ideologically close, given their declared principles, Kurdish left-wing YPG groups in Syria.
The Pentagon's position eventually prevailed in the American leadership, and the PYD and YPG became the basis of the proto-state and paramilitary structures in northeastern Syria — the Autonomous Administration of North and East Syria (AANES) and the Syrian Democratic Forces (SDF) — created under Washington's auspices. Such a move has stalled U.S.-Turkish ties and is still probably the main knot of tension in their bilateral relations.
The YPG between Washington and Moscow
The recent terrorist attack in Istanbul will seriously complicate the U.S. ability to support the YPG if Ankara decides to conduct a new full-scale military operation in Syria, rather than limiting it to air strikes. According to Ankara, Washington is also responsible for this explosion because it prevents the suppression of YPG activities in Syria by the Turkish Armed Forces, trains and equips these formations, designated terrorist by Turkey. This, in particular, was made clear by Turkish Interior Minister Soylu, responding to the condolences expressed by the U.S. on the terrorist attack: "I think that we should assess the condolences made by the U.S. today as if the killer would have been one of the first to arrive on the scene, and the reaction to this message will be very precisely. It will be seen in the near future, God willing," said the Minister.
Ankara now has greater leverage to press Washington to remove the security umbrella from the YPG, at least in the 32 km strip where a new operation is most likely to take place. Turkish President Erdogan also has the option of freezing the accession process of Finland and Sweden to NATO by taking advantage of the terrorist attack if his wishes for a new military operation in U.S. politics are not carried out.
On the other hand, the position of Russia has not gone unnoticed by the Turkish leadership. Moscow has repeatedly deterred Ankara from launching a new offensive against the Kurdish left-wing radical groups in Syria. "Despite our repeated warnings to Russia, which is responsible for destroying terrorists in northern Iraq [1] and Syria under our 2019 Sochi agreement, Moscow refuses to do its duty," Turkish President Erdogan said.
One thing to keep in mind is that Russia, too, referred to Turkey's failure to fulfill its obligations under the Idlib Memorandum by supporting the Syrian government forces during operations in Idlib. By the way, they have not been implemented so far. By preventing new Turkish operations in Syria against the Kurdish left-wing groups, Russia tried primarily to protect the interests of its ally in Damascus and to prevent new violations of Syria's sovereignty by offering the Assad regime various forms of relations with the Syrian Kurds and their integration into the Syrian state structures. However, this process has never advanced.
After the Istanbul attack, it will probably be much more difficult for Moscow, as well as Washington, to keep Ankara from another invasion of northeastern Syria. Now Erdogan has a serious trump card that is not easy to beat, and any attempt to press Turkey on this issue can only lead to a worsening of relations. This would be extremely undesirable for Russia, since Turkey remains its leading economic partner and logistics hub after cutting ties with the West.
In addition, one should not discount the very desire to foot on both camps and the provocative actions of Kurdish formations in the SAR, which did not stop sabotage and terrorist activities in the areas of the Turkish operations "Olive Branch" and "Euphrates Shield". At the same time, in the course of the Turkish operation "The Source of Peace" in the fall of 2019, during negotiations between the Russian side and the Syrian Kurds, the latter agreed to Russian proposals to withdraw YPG units from the border strip in northeastern Syria, where Russian-Turkish patrols were supposed to operate. This provision was enshrined in the Sochi Memorandum, to which Erdogan referred in his claims against Moscow. However, once it became clear that the Trump administration had changed its decision to withdraw U.S. troops from Syria, the YPG decided not to burden themselves with their previous commitments and maintained their military presence along the Syrian-Turkish border. This, in fact, predetermined a new military operation between Turkey and the SNA and exposed Moscow to criticism from Ankara.
For his part, Mazloum Kobane, the military commander of the left-radical Kurdish formations in Syria, expressed disappointment at what he called "the weak response of Russia and the United States" to dozens of Turkish airstrikes. In his opinion, Russia's special military operation in Ukraine increased Turkey's value in the eyes of both Russia and the West. Many believe that the sluggish response of both states to Turkey's escalating war against the Syrian Kurds is explained by their desire to pull Ankara over to one side. According to Kobane, unless Moscow and Washington show firmness, Turkey is likely to carry out repeated threats to launch an offensive in Syria, as it did in two separate incursions in 2018 and 2019.
Moscow has previously made it clear that stopping the Turkish military operation is only possible through diplomacy, since the Syrian armed forces cannot stand up to the more powerful Turkish Armed Forces if they want to participate in repelling the Turkish offensive against the YPG, especially since they are exhausted from a decade of civil war. Therefore, the most acceptable option would be to make Ankara and Damascus jointly address the issue of the Kurdish left-wing groups in Syria, helping them to find common ground on other positions as well.
Domestic political factor
The recent attack came at a very opportune time for Turkey's leadership, when there is an uncompromising battle for votes ahead of the parliamentary elections scheduled for May. The Istanbul bombing has already triggered painful memories in Turkish society of the barrage of terrorist attacks in June-November 2015. At that time, the Republic of Turkey was forced to hold parliamentary elections twice, as R.T. Erdogan's Justice and Development Party (AKP) was unable to form a governing coalition.
It should not be forgotten that in 2015, because of the terrorist activity that rallied the nation, the president's party rating rose 9% in five months, and the resulting need to tackle security problems dissipated the political uncertainty. Then the supporters of the Turkish leader did not just win back positions in the second vote, but secured a solid parliamentary majority.
However, both in 2015 and now the terrorist attack gave rise to a variety of conspiracy theories. However, even the opposition HDP (Peoples' Democratic Party), which is often accused of being sympathetic to the PKK, is inclined to consider the attack a provocation by "third forces," rather than blaming the government. The Istanbul explosion occurred against the backdrop of a gradual normalization of the authorities' relations with political movements (such as the HDP), which are usually affiliated to some extent with Kurdish left-wing radical groups, including the PKK. The AKP could in some way count on the support of these forces in the upcoming elections. Now that the country's leadership has engaged in an escalation scenario towards Syrian Kurdish groups, such an option is hardly possible.
Naturally, the opposition will also try to use the implications of the terrorist attack to their advantage. Thus, the head of Turkey's main opposition party (Republican People's Party, CHP) K. Kılıçdaroğlu lashed out at the government for failing to ensure border security. "They say that borders are an honor. And then they don't hesitate to tell us that the terrorist got into Turkey illegally. How was she able to get past our borders?" he stated.
In turn, the leader of the far-right "Victory Party" (Zafer Partisi) U. Özdağ, who is gaining popularity on the issue of migration, also stressed that the authorities promised to secure the north of Syria in order to return refugees there, but "they cannot even secure the center of the largest city." He recalled that the city of Afrin, from which the terrorist had arrived, was under Turkish control. "We barely made it to the site of the explosion to pay tribute to the victims. Several barricades were lined up in front of us and let five people through. It would be better to put these barricades on the borders with Syria, so that this terrorist could not get into our country so easily," he said.
Nevertheless, it is obvious that criticism of the opposition forces may rather push the R.T. Erdogan administration to conduct a new military operation in Syria against the Kurdish left-wing radical groups than force it to abandon the idea. In fact, opposition leaders are criticizing the government for weakness and inconsistency, but not for the inherently flawed plan to create a security zone in Syria. Now the president has the opportunity to move to more active military action, which should not be limited to air strikes, to demonstrate to his opponents the willingness to put a stop to the issue of protecting the national borders from the Kurdish left-wing radical groups.
Troubled proxies
However, despite all the possible domestic and foreign policy dividends of a military campaign in Syria, today Turkey is minimally ready to launch it, and it is all about its Syrian allies. After all, it was the Syrian National Army (SNA), created by Turkey from various opposition groups, that used to be a key component of ground operations against the Kurdish left-wing radical groups. Turkish Armed Forces supported the SNA with tanks, armor, special forces, artillery and aviation.
Since the conflict between the SNA factions at the beginning of October, it has been in a state of "half-decay". One side was represented by the Third Corps of the SNA, led by the Levant Front (Jabhat al-Shamiyah), the other by the al-Hamza Division, the Sultan Suleiman Shah Division and Ahrar al-Sham, supported by Hayat Tahrir al-Sham terrorists (an organization recognized as terrorist and banned on Russian territory), who came to Afrin from Idlib.
Although it was possible to suspend hostilities after Turkey's interference and the entry of Turkish units in Syrian Afrin on October 17, it is premature to talk about the complete withdrawal of radical forces. All this also indicates a further strengthening of the Tahrir al-Sham and a weakening of the SNA. That leaves Turkey with two options. The first is to bet on the radicals from Tahrir al-Sham, which will lead to serious image losses, even if these formations are used under a false flag, given their terrorist nature. The second option is to conduct the operation relying on Turkey's own armed forces, which is fraught with large losses of Turkish soldiers. This could blur the entire positive domestic political effect of such an operation.
Nevertheless, the Turkish military command still expects to bring the Syrian National Army to a state of combat readiness and use them for an offensive operation. In particular, on November 2 there was a meeting of the Turkish command with the leadership of the SNA groups in the Turkish Gaziantep. The SNA commanders were ordered to dissolve all alliances within the Army and return to the previously approved regular structure of corps, divisions and brigades; to transfer control of all checkpoints to the joint security apparatus, and border checkpoints to the finance committee (customs); and to close their own detention departments. In addition, if certain factions are involved in conflicts among themselves, they can be disbanded. However, it is not yet known whether these measures have had the desired effect.
[1] In this case, the Turkish president made a mistake. The 2019 Sochi agreement, which provided for the withdrawal of the YPG from the 32 km border area under Russian military police control, referred only to Syria, not to Iraq.
From our partner RIAC
Terrorist Upsurge in Taliban's Afghanistan: Regimes, Attacks and the Concerns of Neighbors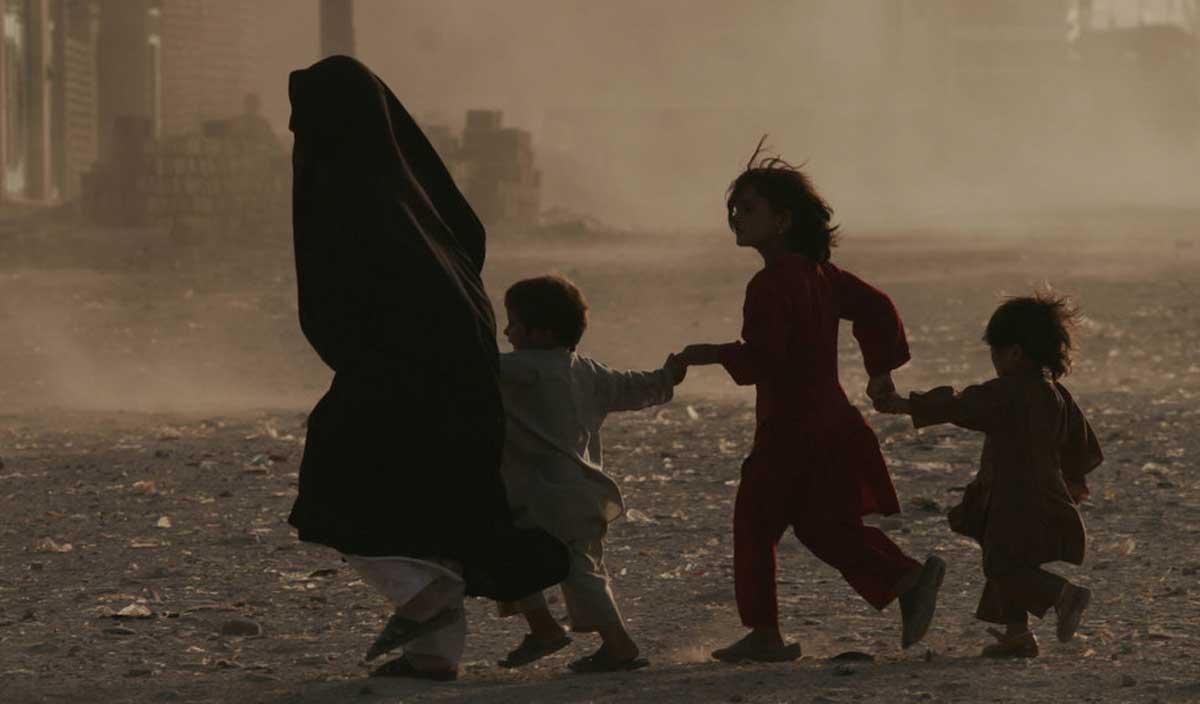 The U.S. undersecretary of defence for policy, Dr. Colin Kahl had wisely predicted in October 2021, that a possible resurgence of international terrorism might emanate from Afghanistan. His assessment regarding Al-Qaeda and ISIS' intent of conducting and augmenting the terrorist activities and networks inside and outside the country is gradually being palpable over time. One year has passed but the Taliban government is still lacking an adequate approach to thwart terrorism. However, under the regime, along with Al-Qaeda and ISIS-K, many more terrorist groups like the East Turkestan Islamic Movement (ETIM, known as the Turkestan Islamic Party), Tehrik-e-Taliban Pakistan (TTP), Khatiba Imam al-Bukha, Islamic Jihad Group, and Islamic Movement of Uzbekistan, Jaish-e-Mohammed and Lashkar-e-Taiba, using the country as a citadel, are now operating in Afghanistan and conducting terrorist attacks in domestic and external arena.
Terrorist Groups in Taliban's Afghanistan: Al-Qaeda, ISIS-K, TTP, ETIM and Others
Despite renouncing overt inclination and connection with the terrorist groups, the Taliban regime is sympathetic to them. Mainstream terrorist groups have been gradually expanding their roots in the country due to the Taliban's rickety policy. There are many terrorist groups and regimes such as Al-Qaeda and IS-K, in the country that are saliently and robustly active in their activities.
To talk about Al-Qaeda firstly, since the Taliban regime's takeover of Afghanistan in August 2021, the core leadership of the group congratulated the regime. With the opportunity of the Taliban's zero concern, by that time, the terrorist group has energized its affiliation with the outer world and reinvigorated its roots in the country by recruiting more members in and outside the country. With the leadership of Ayman al-Zawahiri, the successor of Osama bin Laden, Al-Qaeda had got a new impetus in Taliban's Afghanistan to enlarge its branches. Although Al-Zawahiri has been killed by a drone strike, the activities of Al-Qaeda are not halted yet. Al-Qaeda in Afghanistan, however, is mostly run with an affiliation with al-Qaeda in the Indian Subcontinent (AQIS). Respecting this, however, being the regime and the country as a haven, it still 'remains a central strategic node' for Al-Qaeda.
Likewise, the Islamic State Khorasan branch, widely known as ISIS-K or IS-K, is another notorious terrorist group which is a powerful branch of the worldwide Islamic State. In Afghanistan, while IS highly seems to be an enemy group of Al-Qaeda and Taliban, its objective is analogous to the goal of Al-Qaeda to establish a pan-Islamic caliphate. With other leaders such as Maulawi Rajab Salahudin, Sultan Aziz Azam, Aslam Farooqi and other erstwhile military personnel and intelligence agency members, the group is led by an Afghan national, Sanaullah Ghafari. By the way, after the takeover, in less than a year, the members of the group have doubled in the country and activities have been extremely dilated. Of them, more than half of its operatives are from foreign countries. However, per an estimation, the group has conducted more than seventy-six attacks within 2021 after the retreat of the US forces.
Moreover, Tehrik-e-Taliban Pakistan (TTP), East Turkestan Islamic Movement (ETIM), Khatiba Imam al-Bukha, Islamic Jihad Group, Lashkar-e-Taiba and many other regional and international terrorist networks and groups are staying in the country who are gravely accused of conducting terrorist attacks. Posing a vile threat to other neighbors countries like India, Pakistan and others, these groups are misusing Afghanistan as a conducive hub and the Taliban's sympathetic stance in this regard is highly disquiet. After all the rise of the Taliban as a state actor in the contemporary time, and its victory over mainstream politics have unveiled conducive rooms for terrorist groups. It has been observed that diverse terrorist groups all over the world gleefully celebrated the Taliban's takeover of Afghanistan. Without any doubt, under the Taliban regime, the revitalization of the network of global jihad is gradually becoming stronger in the country.
New Interim Government and Haqqani Network
A new interim government had been named in Afghanistan and controversially, Sirajuddin Haqqani, the leader of the Haqqani Network had been appointed as the interior minister, in charge of security and police. This interim government is mostly led by the hardliners having no inclusion of minorities, women and opposition members. However, Sirajuddin Haqqani is one of the FBI's 'Most Wanted' persons and his Haqqani Network is designated as a terrorist network due to having links to Al-Qaeda. Being established in the 1970s, The Sunni Islamist Haqqani network had fought Soviet-backed Afghanistan and later had been infamous for conducting suicide bombings and killing thousands of Afghans, Americans and Soviets.
This network's high-profile attacks include the suicide bombing at Kabul's Serena Hotel in 2008 and the killing of 16 Afghans in a 20-hour siege of the US Embassy in 2011. However, although the Taliban is bullish about the group and says that "the group will be more conciliatory now than in the past and will abide by certain international norms", it is very unlikely to discern any transformation. While the Taliban is antagonistic towards ISIS-K, according to Sajjan Gohel, the Haqqani network preserves a sound connection with ISIS-K. According to Michael Kugelman,… "several members [and leaders] of the Haqqani network — which has been implicated in some of the most mass casualty horrific terrorist attacks in Afghanistan over the years.. And are going to be occupying the top spots [of interim government]."
Recent Terrorist Attacks in the Taliban-ruled Afghanistan
Without misgivings, the Taliban's takeover of Afghanistan has given an impetus to the upsurge of Terrorism. According to the Statista, the index of terrorism in Afghanistan has heightened to 9.11 in 2021 which was 9.05 in 2020. Statista data also shows that in 2021-22, Afghanistan secures the top position in the list of deaths from terrorism. Accounting for 20% of all deaths, Afghanistan is in the highest position in sharing global terrorism deaths.
However, in recent times, many terrorist attacks and incidents have taken place in the country. In August 2022, a series of bombings occurred in which more than 250 people have been killed & injured. Police reported that during evening prayers, a huge explosion was conducted by bombings killing another 21 and injuring 33 people. Before the incident, Rahimullah Haqqani was assassinated in a suicide bombing led by the Da'esh terrorist network. However, recently, on September 22, 2022, in a catastrophic bomb blast, at least 07 people were killed and 41 were injured near a mosque in Kabul. This bombing was allegedly led by ISIS.
Moreover, on September 30, a serious suicidal terrorist attack was held in the coaching centre of Kabul. In the attack, more than 25 people were killed and according to reports, it was against the local Shia Hazara girls and people led by ISIS-K. Very recently, demanding protection against the militants, thousands of protestors have come out of their homes and rallied against the heinous attack of the TTP on a school van in Swat Valley of Pakistan. In the terrorist attack, the driver of the van was killed and 02 children were injured. According to some reports, they are gradually coming back to their respective areas in Pakistan from Kabul which infers that they are now bolstered to a grave extent. As a result of the activities of the notorious terrorist groups, it has become more palpable that in Taliban-ruled Afghanistan terrorism has expanded to an egregious degree.
Neighbors' Concerns
Since the Taliban government is less likely to pursue any hard policy and follows a 'sympathetic attitude' towards Al-Qaeda, ISIS-K and others, the tension among the neighbors is swelling deliberately. For instance, conducting their activities from Kabul, Afghanistan, the TTP is being stronger day by day in the Swat Valley of Pakistan. The local people are highly concerned with the heinous attacks and mischief activities of the group. However, with the major theme of "security and economic development," a three-day conference was held between July 25 to 26 in Tashkent, Uzbekistan where more than 20 states and organizations partook including China, Pakistan, Iran and other Central Asian countries. In the conference, the neighbor states showed grave concerns regarding the dilly-dallying policy of the Taliban government regarding the terrorist groups. Particularly, they focused on the abrupt and violent upsurge of Al-Qaeda with the sympathy of Taliban. The return of Al-Qaeda is gravely giving rise to a vulnerable region, in which regard, Uzbekistan, Tajikistan, China and other countries are extremely concerned about the resilience in and outside the country.
Apart from all the grim developments, the major and big question is, whether the Taliban government has been competent to uphold its pledge about thwarting terrorism or the regime is pursuing a contrast path giving the groups more sympathy. Data and evidence exhibit that the regime is countenancing the terrorist groups which course is threatening and ominous not only for the region but rather for the whole world. As a result, the neighbors and other countries are highly concerned about the future trajectory of the groups. Therefore, in no time, the Taliban government should break up all the relationships with terrorist groups in order to keep its legitimacy in the international community.